Care And Share Quotes
Collection of top 44 famous quotes about Care And Share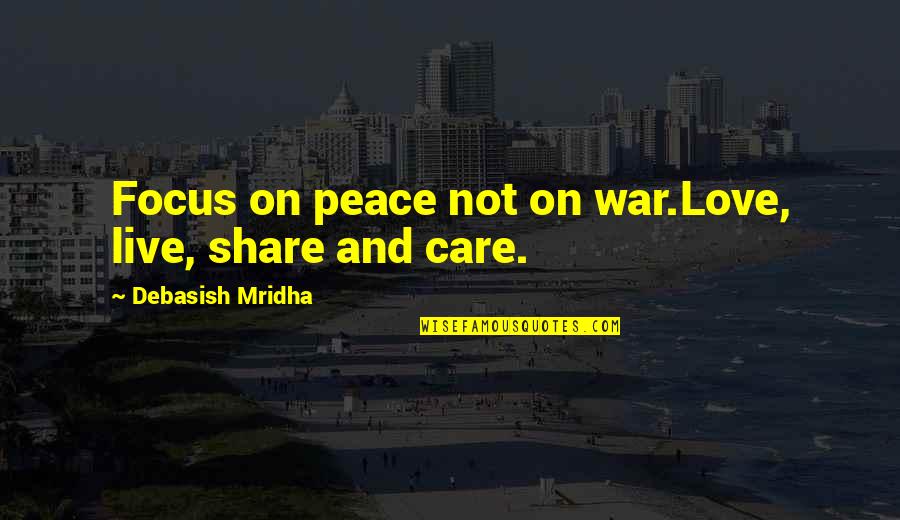 Focus on peace not on war.
Love, live, share and care.
—
Debasish Mridha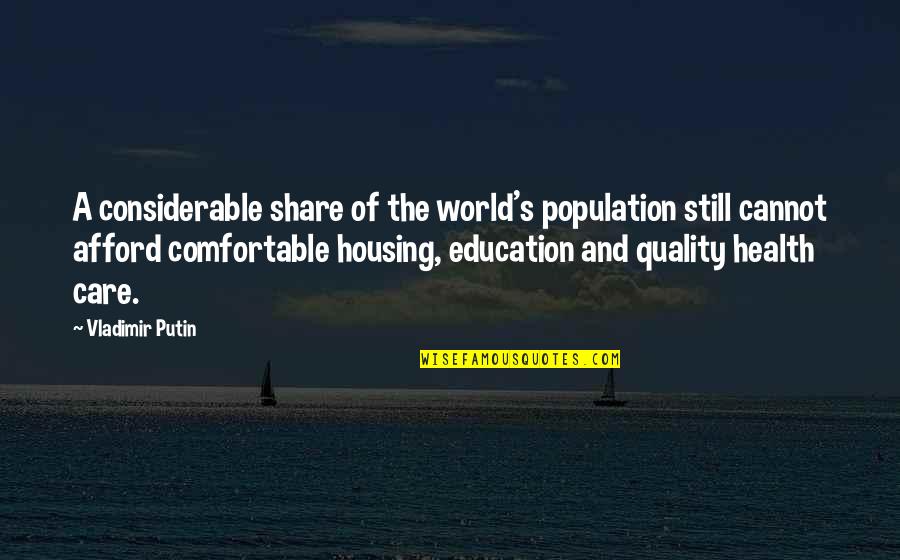 A considerable share of the world's population still cannot afford comfortable housing, education and quality health care.
—
Vladimir Putin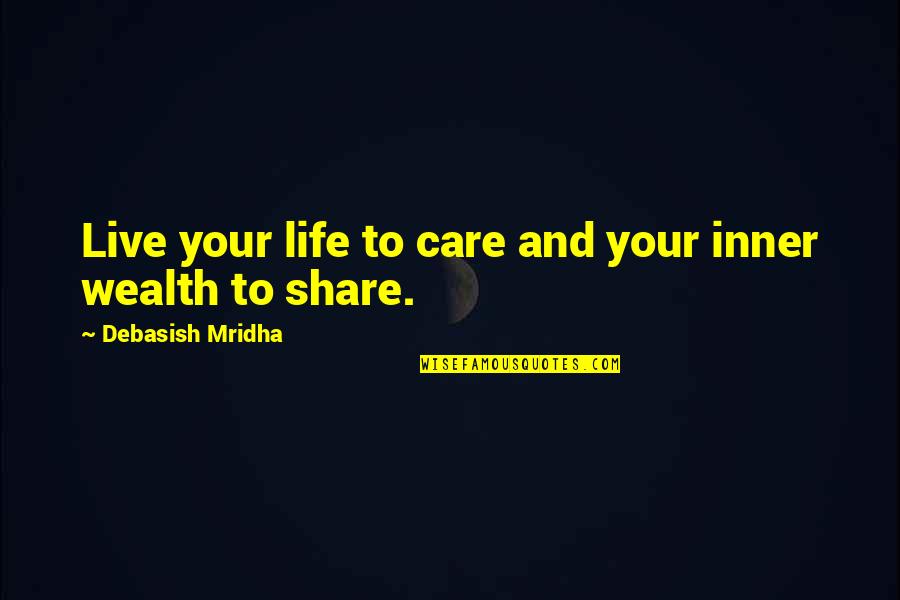 Live your life to care and your inner wealth to share.
—
Debasish Mridha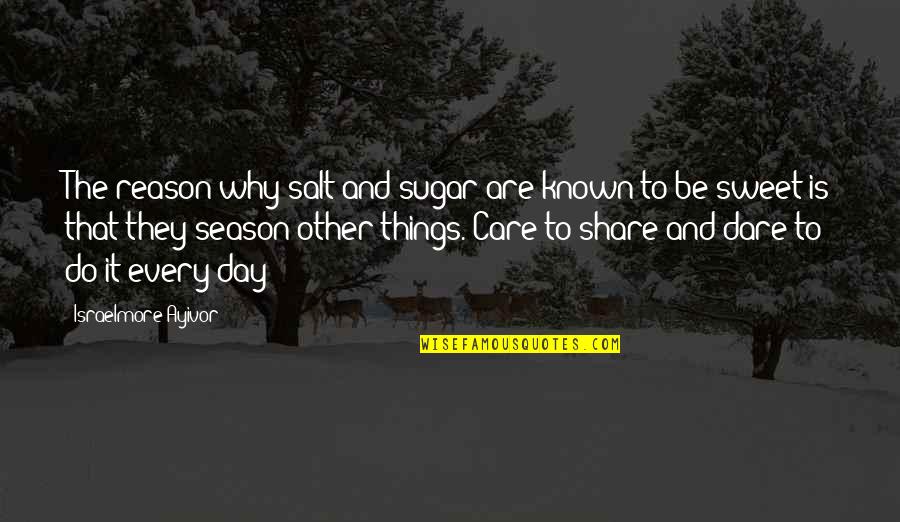 The reason why salt and sugar are known to be sweet is that they season other things. Care to share and dare to do it every day!
—
Israelmore Ayivor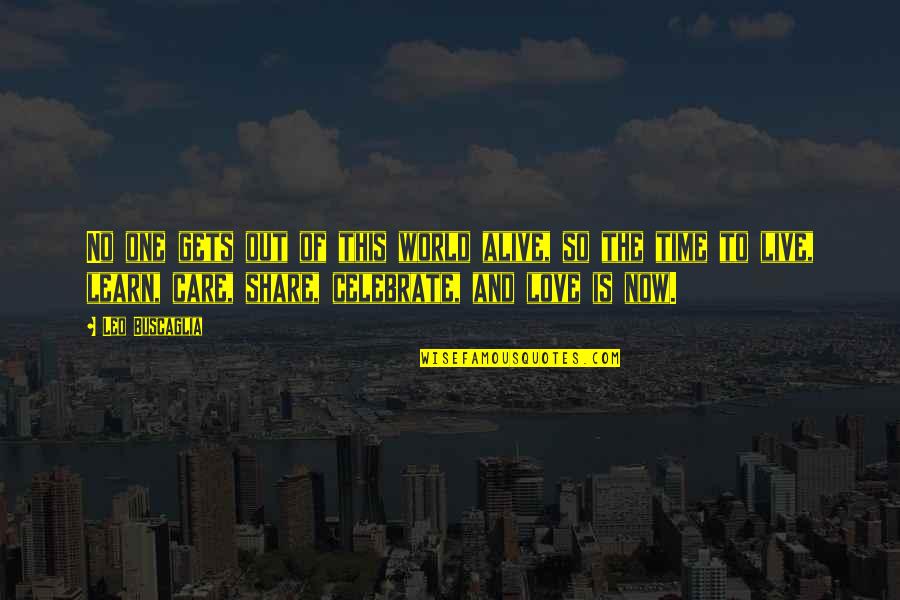 No one gets out of this world alive, so the time to live, learn, care, share, celebrate, and love is now.
—
Leo Buscaglia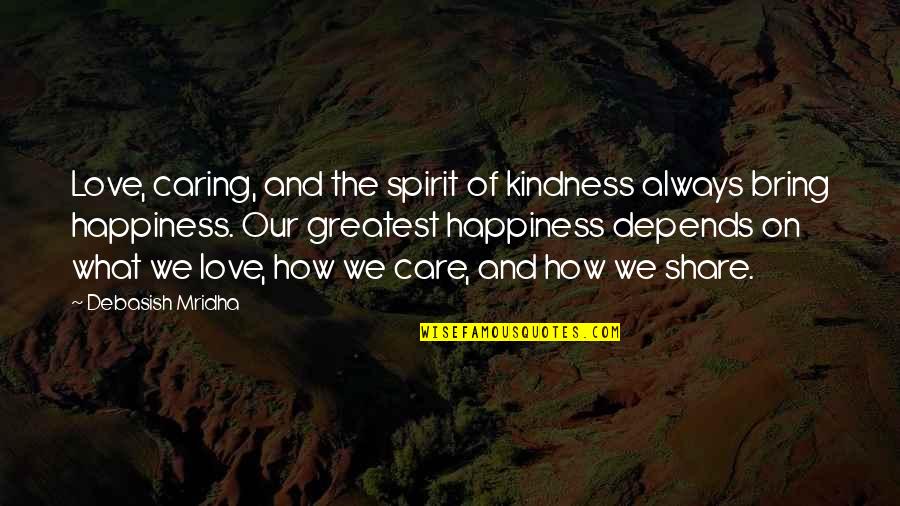 Love, caring, and the spirit of kindness always bring happiness. Our greatest happiness depends on what we love, how we care, and how we share.
—
Debasish Mridha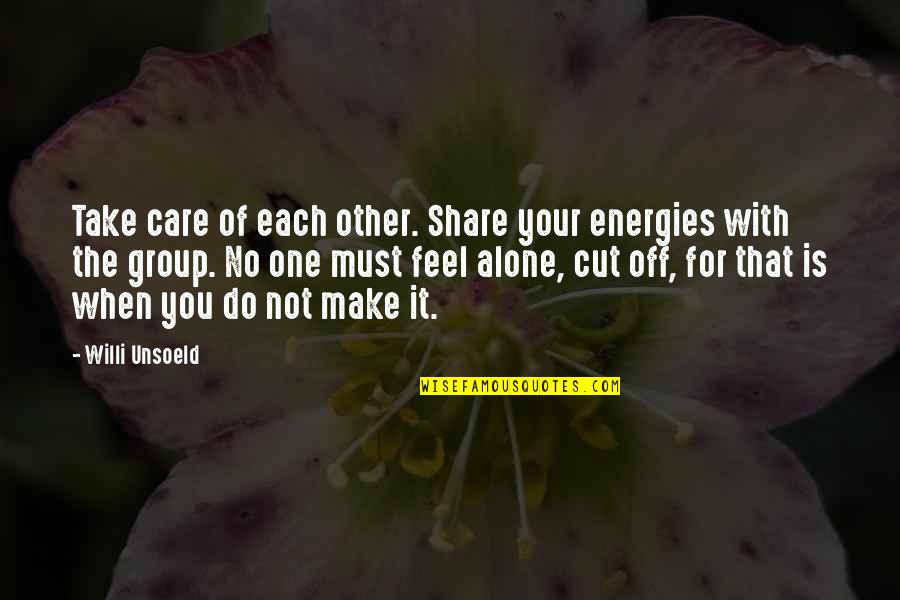 Take care of each other. Share your energies with the group. No one must feel alone, cut off, for that is when you do not make it.
—
Willi Unsoeld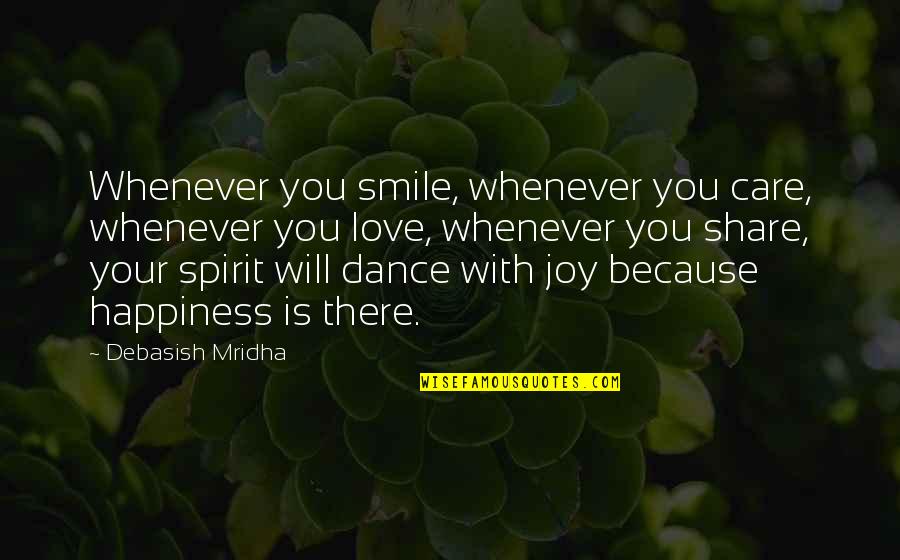 Whenever you smile, whenever you care, whenever you love, whenever you share, your spirit will dance with joy because happiness is there.
—
Debasish Mridha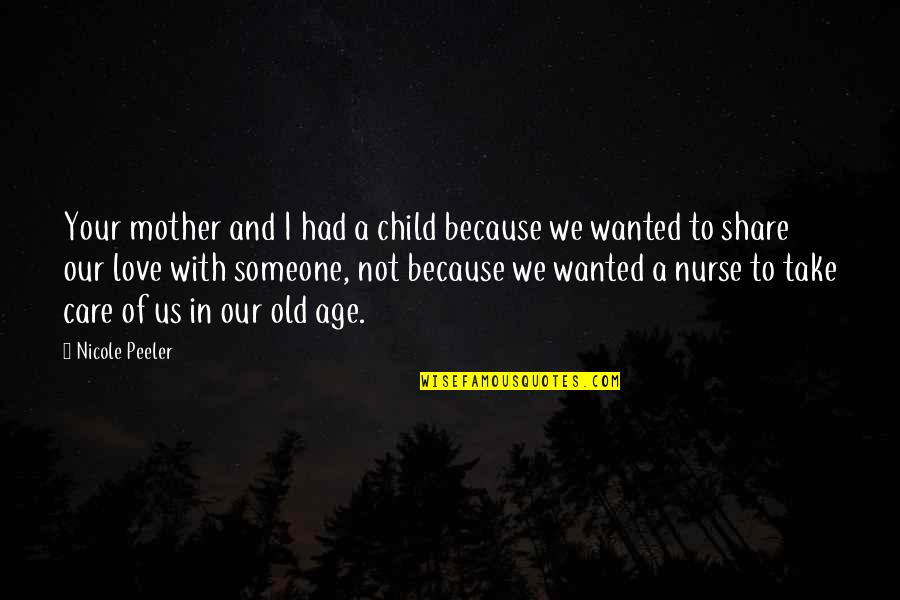 Your mother and I had a child because we wanted to share our love with someone, not because we wanted a nurse to take care of us in our old age.
—
Nicole Peeler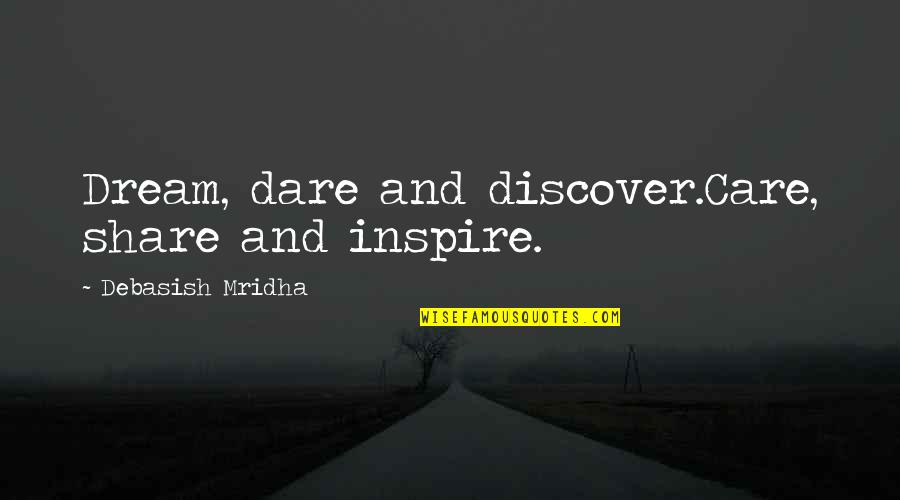 Dream, dare and discover.
Care, share and inspire.
—
Debasish Mridha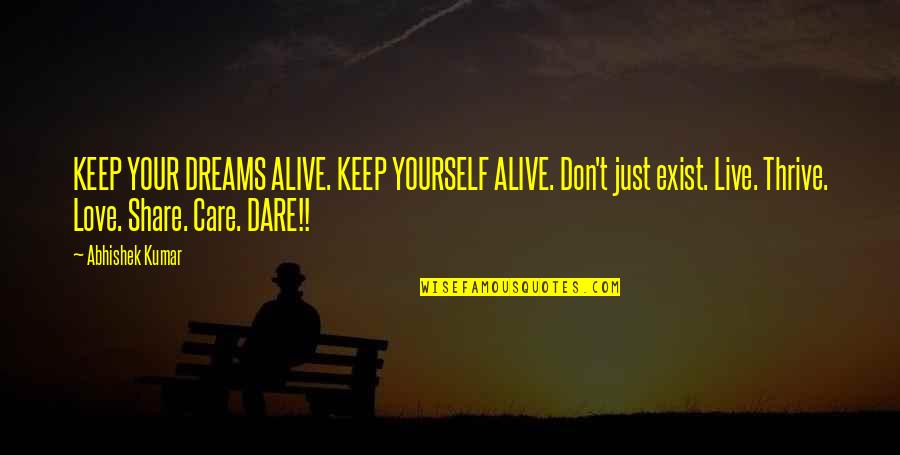 KEEP YOUR DREAMS ALIVE. KEEP YOURSELF ALIVE. Don't just exist. Live. Thrive. Love. Share. Care. DARE!!
—
Abhishek Kumar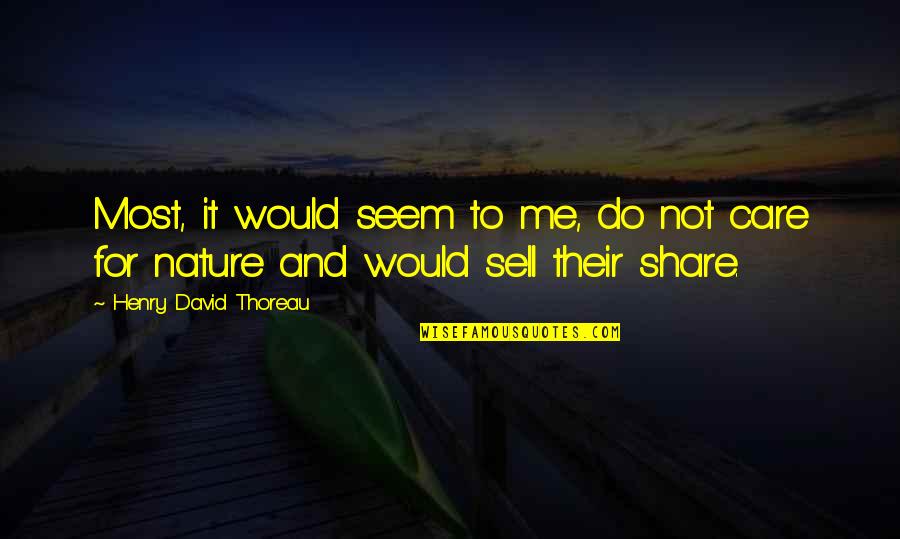 Most, it would seem to me, do not care for nature and would sell their share. —
Henry David Thoreau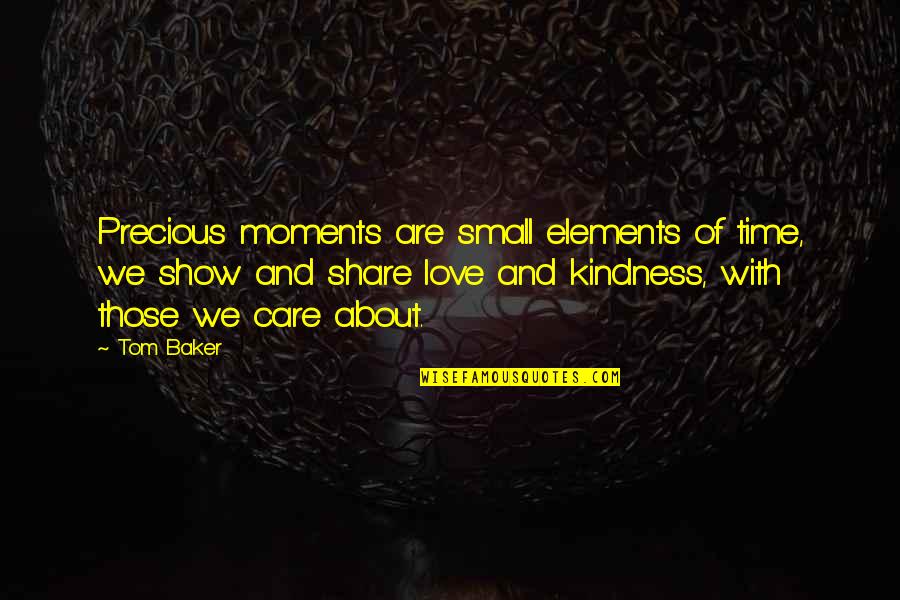 Precious moments are small elements of time, we show and share love and kindness, with those we care about. —
Tom Baker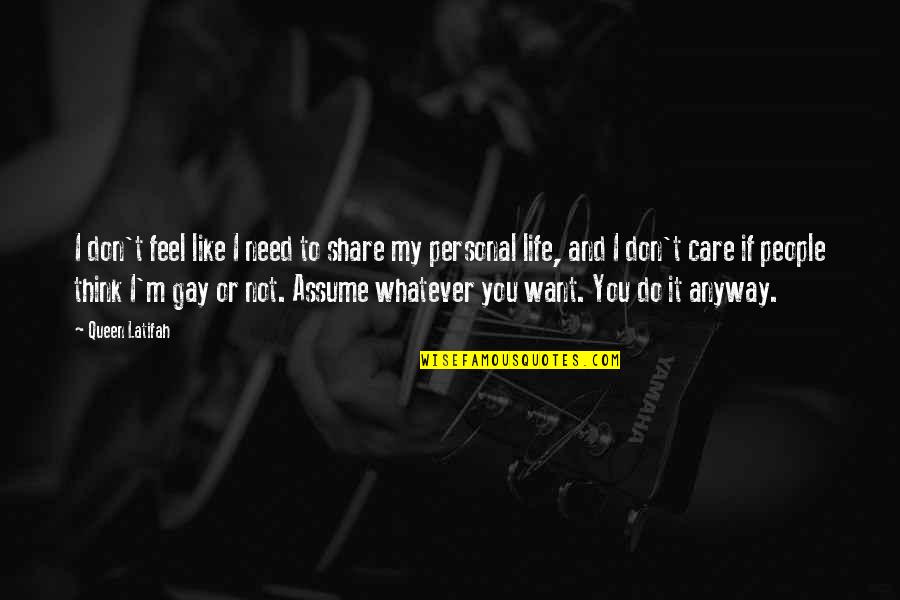 I don't feel like I need to share my personal life, and I don't care if people think I'm gay or not. Assume whatever you want. You do it anyway. —
Queen Latifah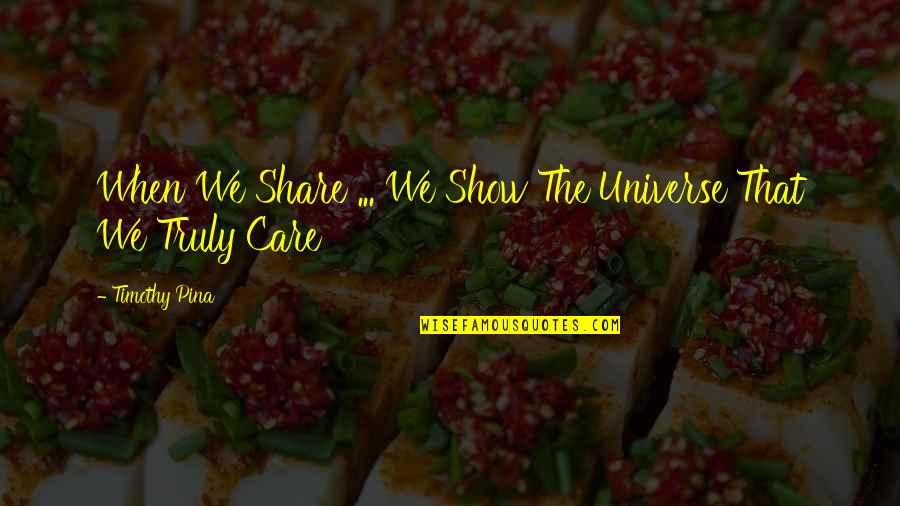 When We Share ... We Show The Universe That We Truly Care —
Timothy Pina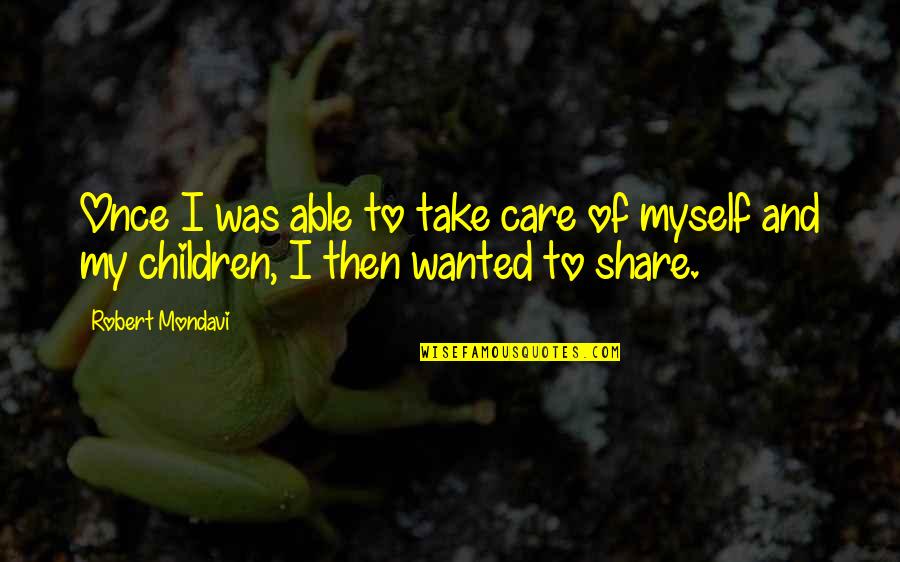 Once I was able to take care of myself and my children, I then wanted to share. —
Robert Mondavi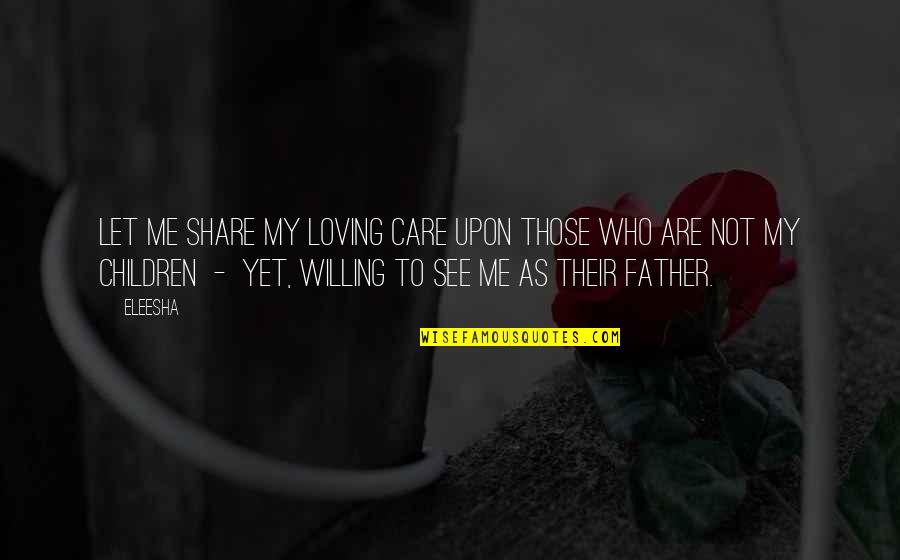 Let me share my loving care upon those who are not my children - yet, willing to see me as their Father. —
Eleesha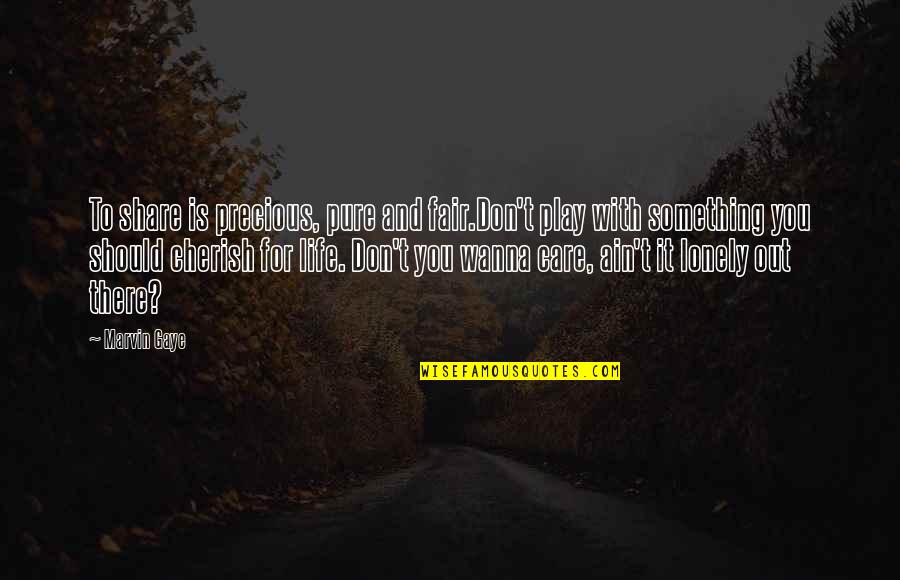 To share is precious, pure and fair.
Don't play with something you should cherish for life. Don't you wanna care, ain't it lonely out there? —
Marvin Gaye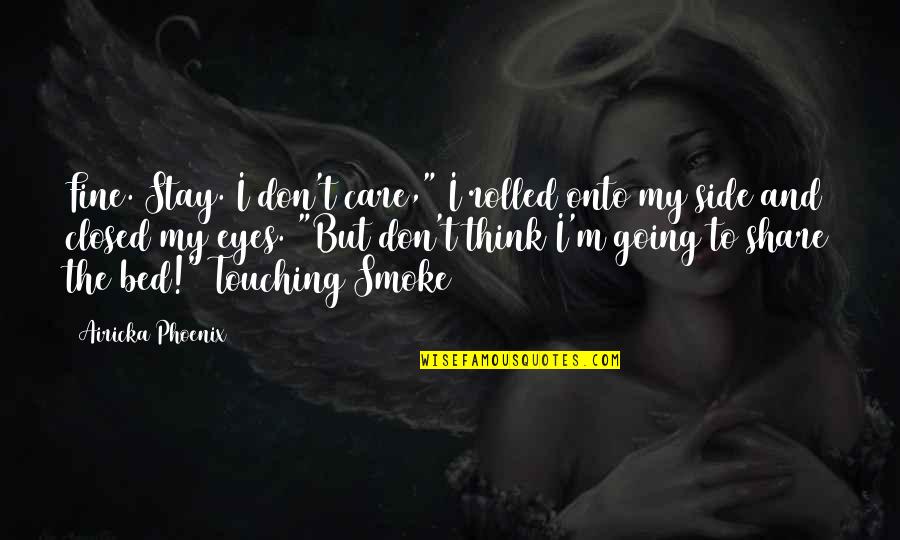 Fine. Stay. I don't care," I rolled onto my side and closed my eyes. "But don't think I'm going to share the bed!"
~Touching Smoke —
Airicka Phoenix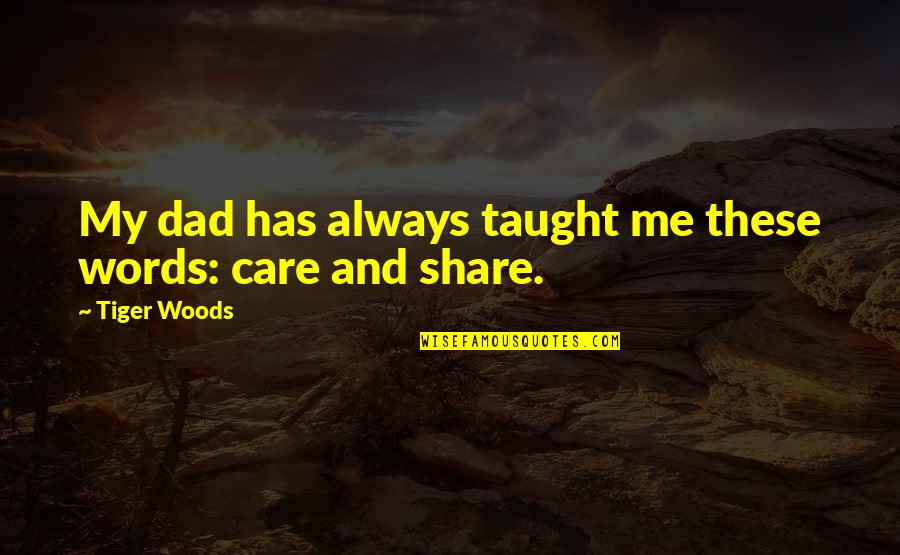 My dad has always taught me these words:
care and share
. —
Tiger Woods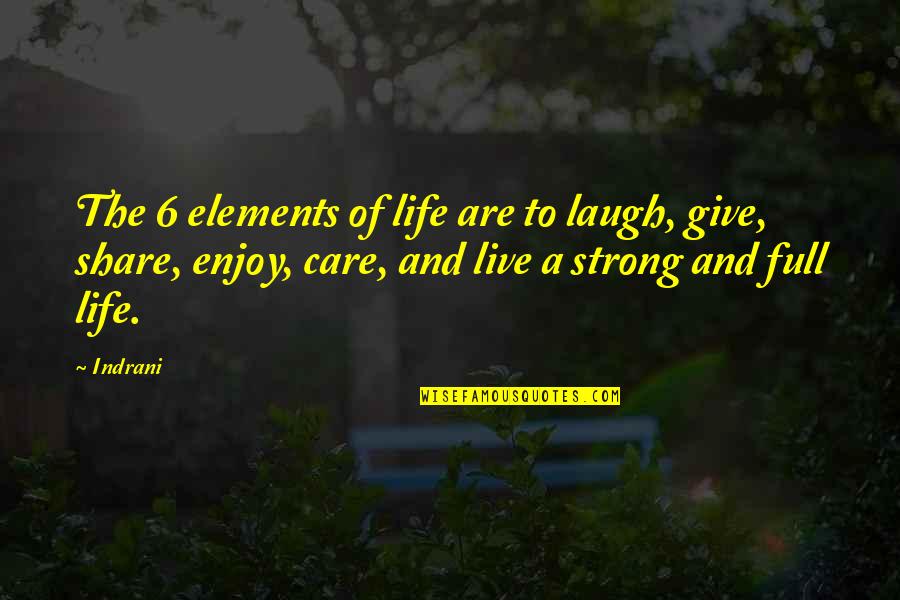 The 6 elements of life are to laugh, give, share, enjoy, care, and live a strong and full life. —
Indrani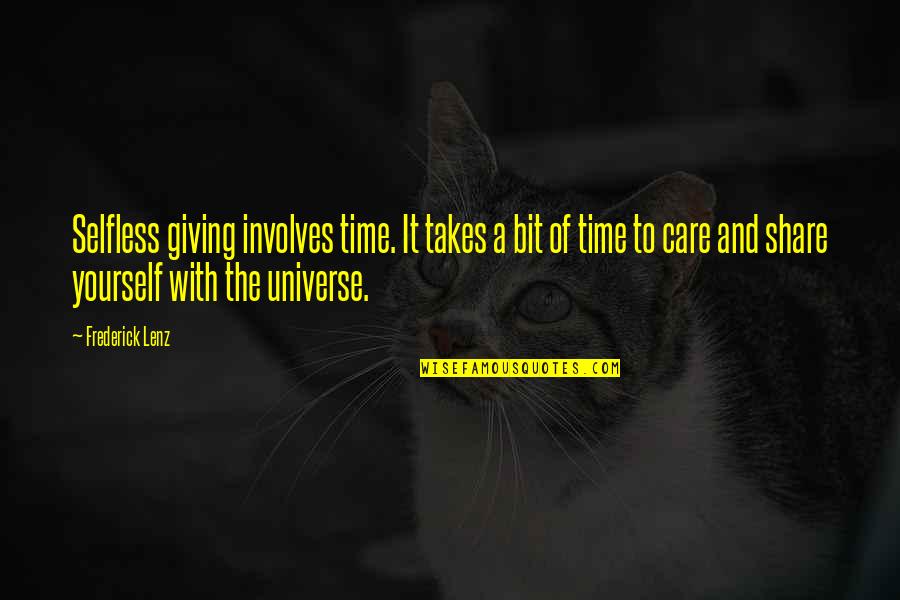 Selfless giving involves time. It takes a bit of time to
care and share
yourself with the universe. —
Frederick Lenz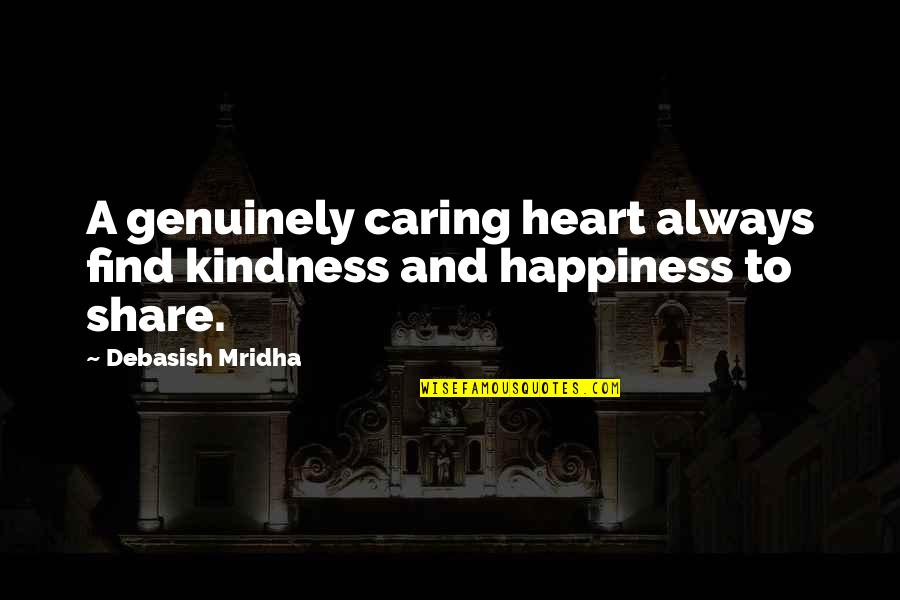 A genuinely caring heart always find kindness and happiness to share. —
Debasish Mridha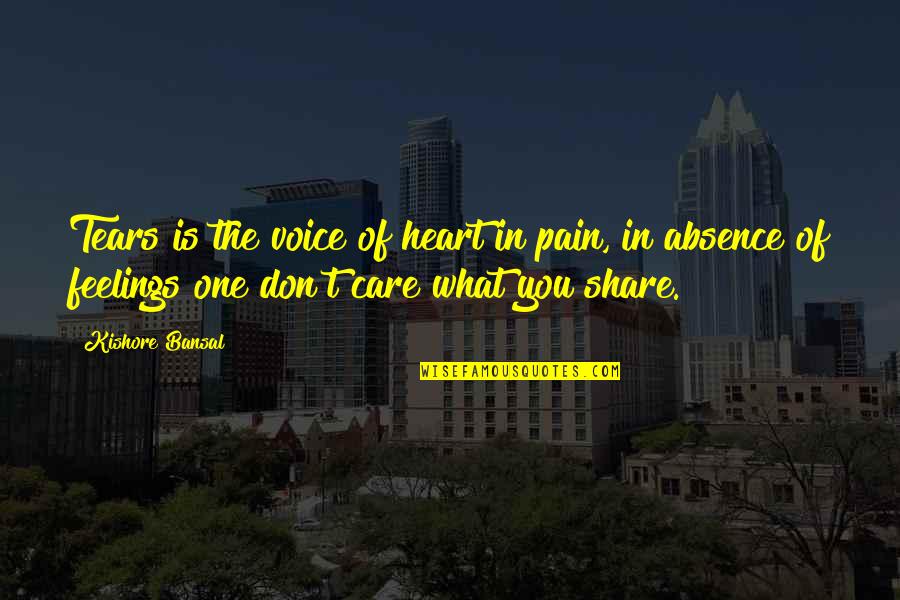 Tears is the voice of heart in pain, in absence of feelings one don't care what you share. —
Kishore Bansal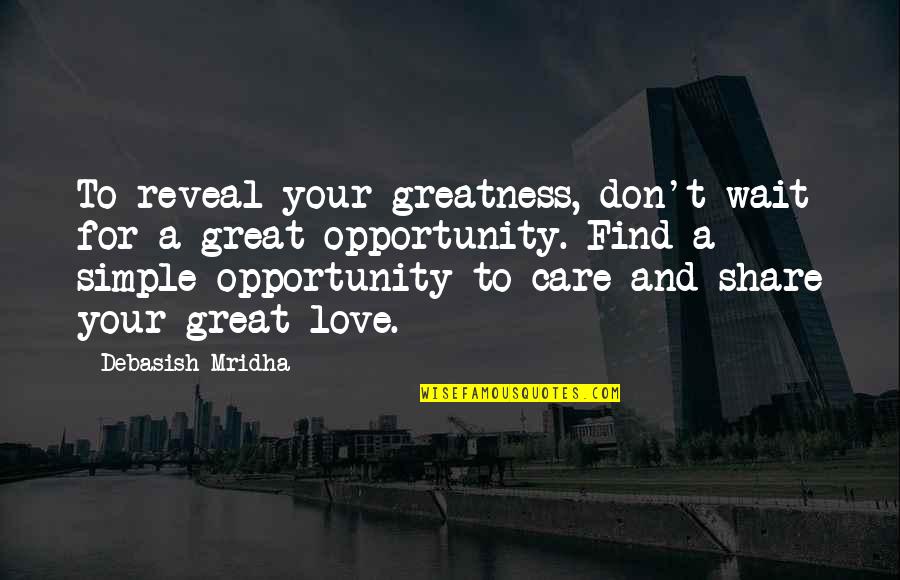 To reveal your greatness, don't wait for a great opportunity. Find a simple opportunity to
care and share
your great love. —
Debasish Mridha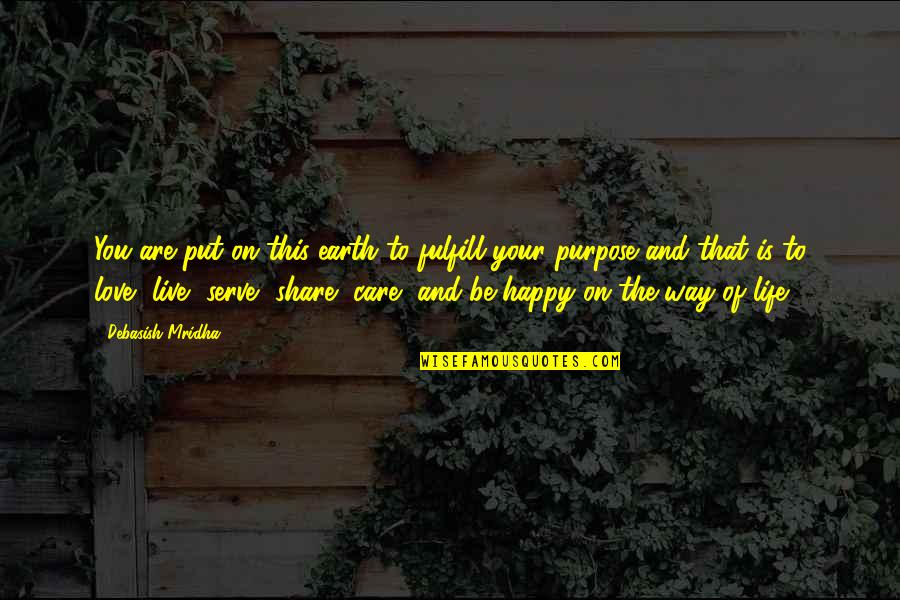 You are put on this earth to fulfill your purpose and that is to love, live, serve, share, care, and be happy on the way of life. —
Debasish Mridha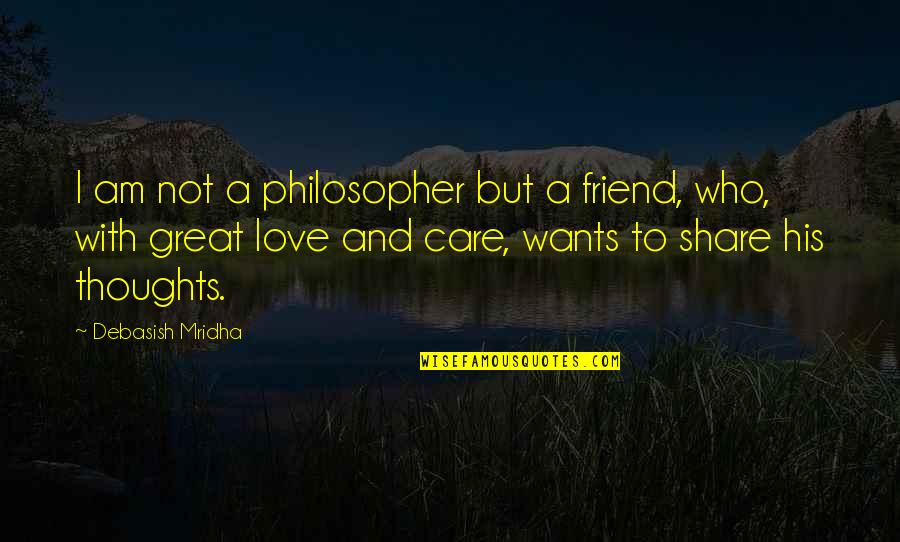 I am not a philosopher but a friend, who, with great love and care, wants to share his thoughts. —
Debasish Mridha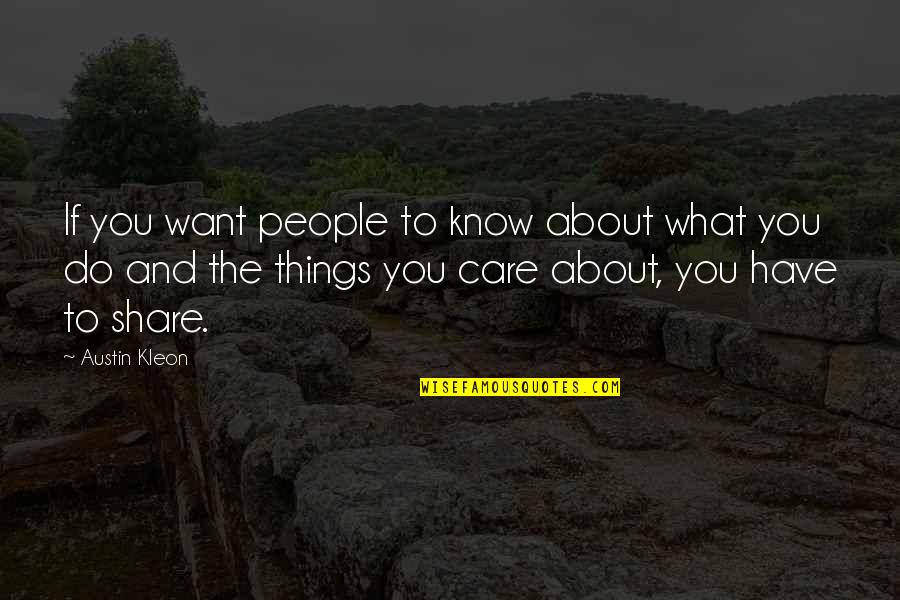 If you want people to know about what you do and the things you care about, you have to share. —
Austin Kleon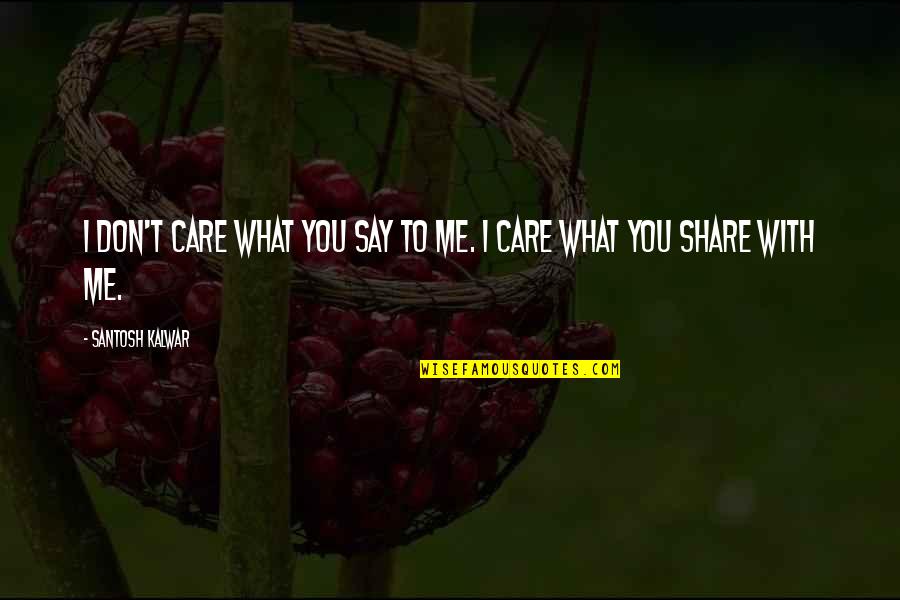 I don't care what you say to me. I care what you share with me. —
Santosh Kalwar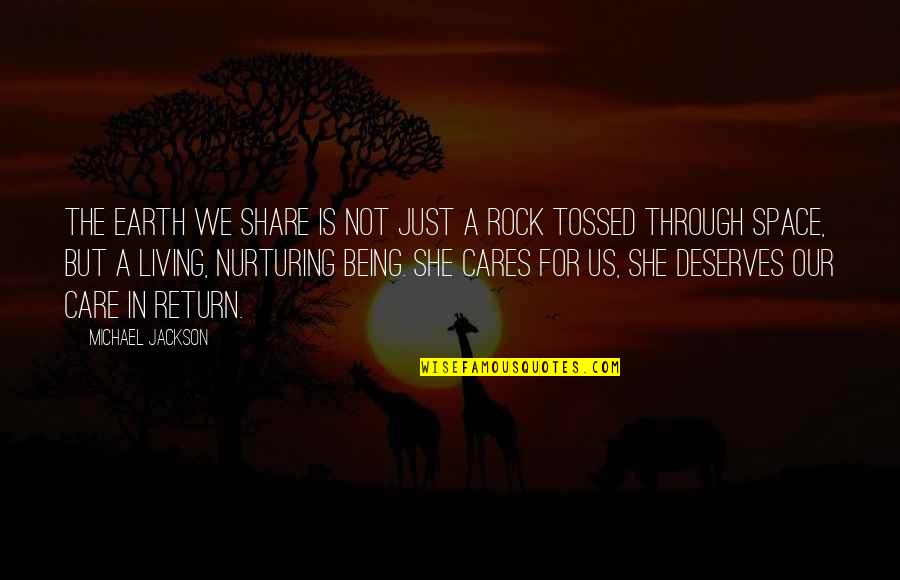 The Earth we share is not just a rock tossed through space, but a living, nurturing being. She cares for us, she deserves our care in return. —
Michael Jackson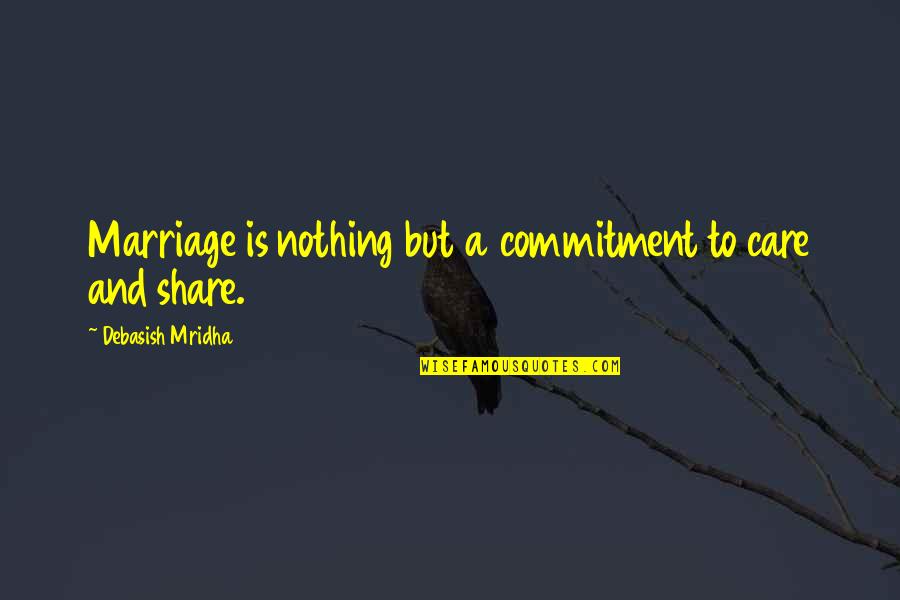 Marriage is nothing but a commitment to
care and share
. —
Debasish Mridha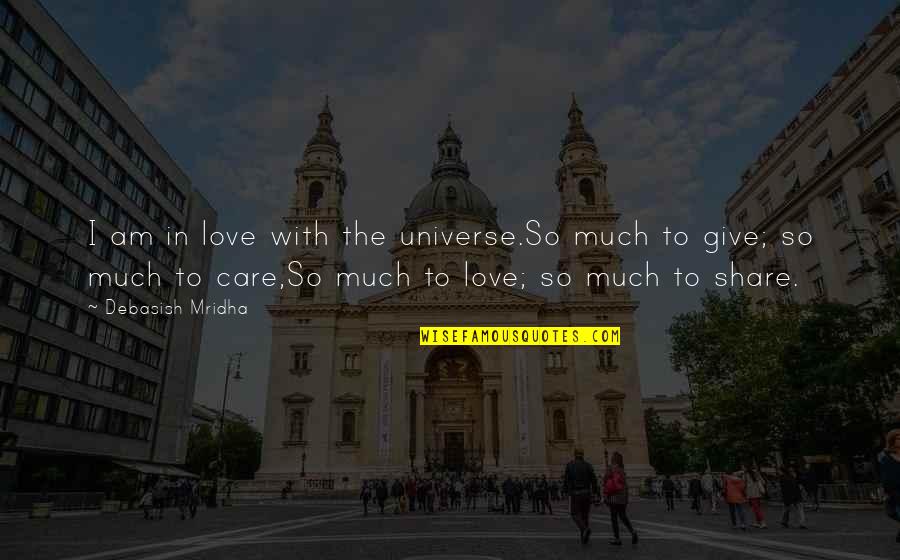 I am in love with the universe.
So much to give; so much to care,
So much to love; so much to share. —
Debasish Mridha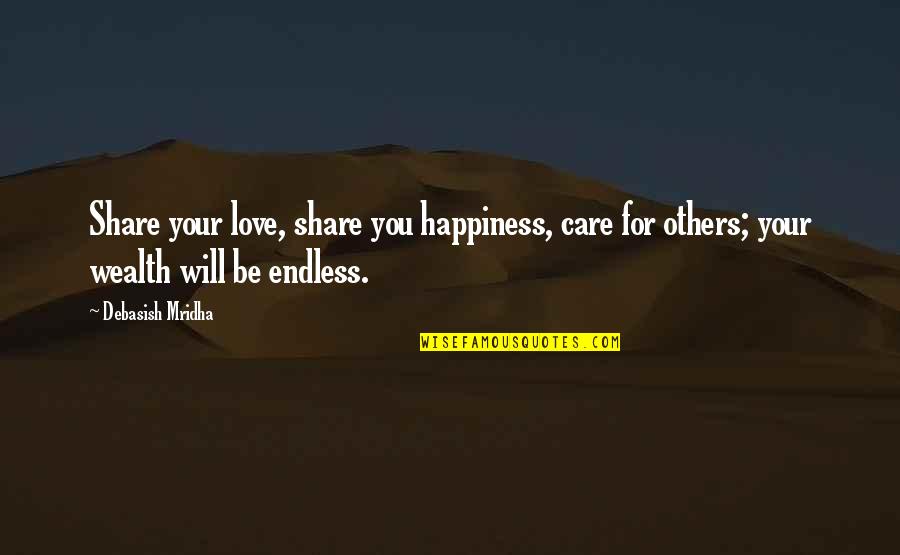 Share your love, share you happiness, care for others; your wealth will be endless. —
Debasish Mridha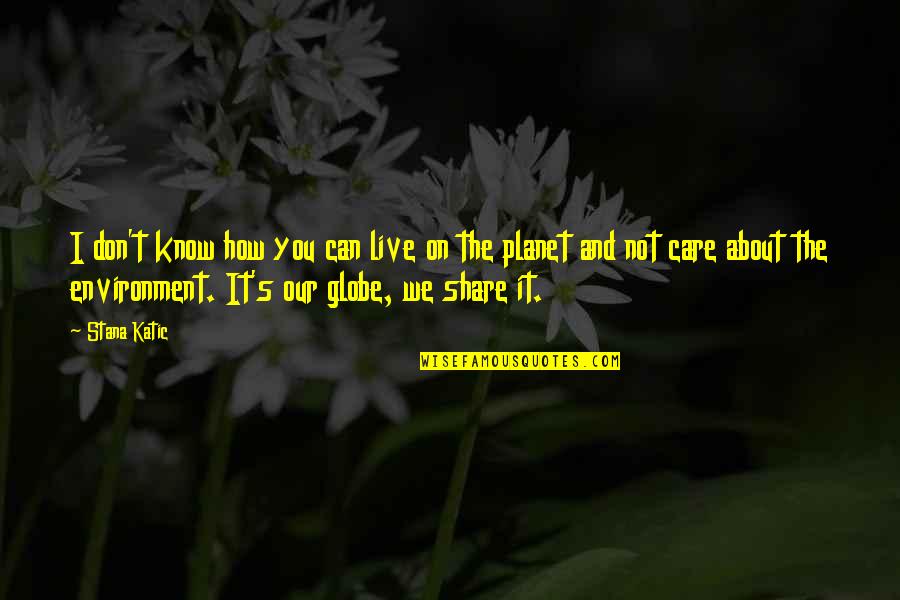 I don't know how you can live on the planet and not care about the environment. It's our globe, we share it. —
Stana Katic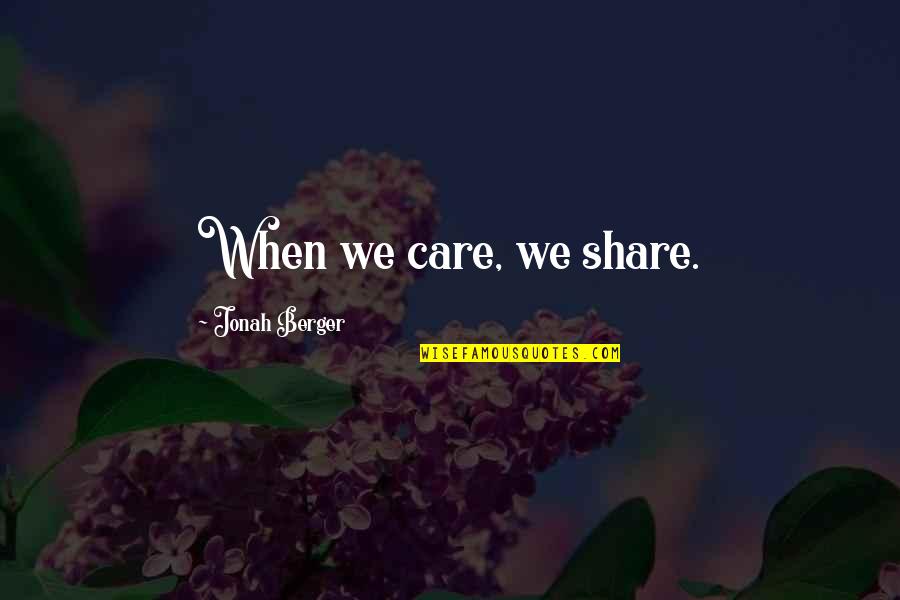 When we care, we share. —
Jonah Berger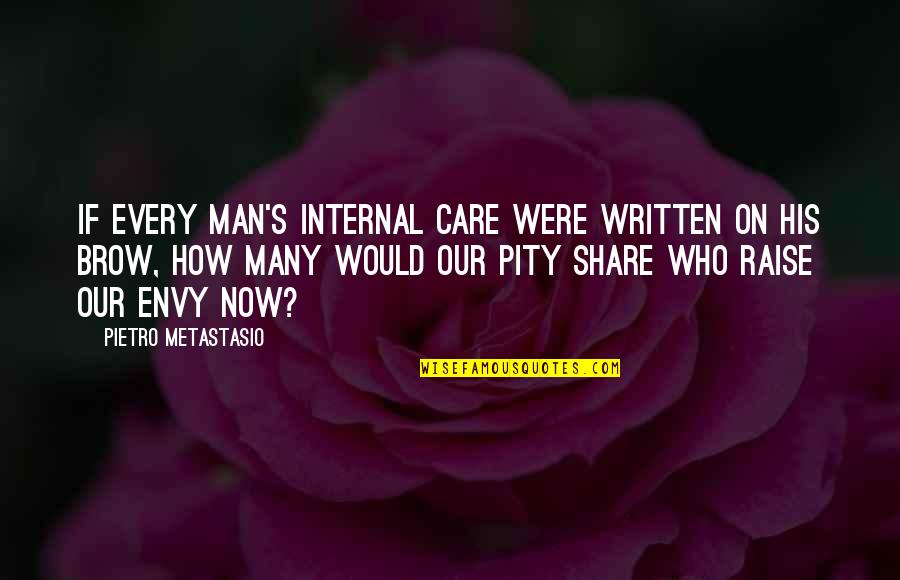 If every man's internal care Were written on his brow, How many would our pity share Who raise our envy now? —
Pietro Metastasio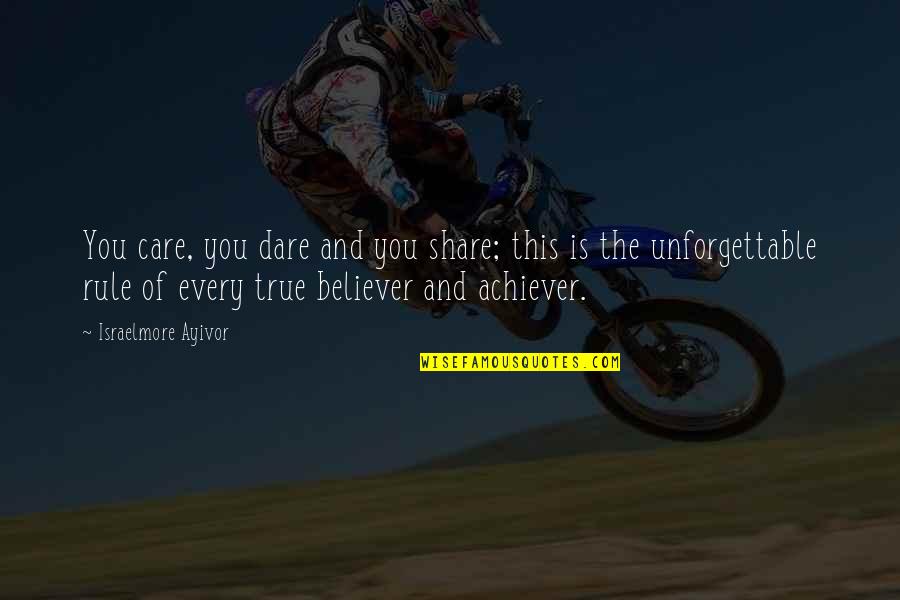 You care, you dare and you share; this is the unforgettable rule of every true believer and achiever. —
Israelmore Ayivor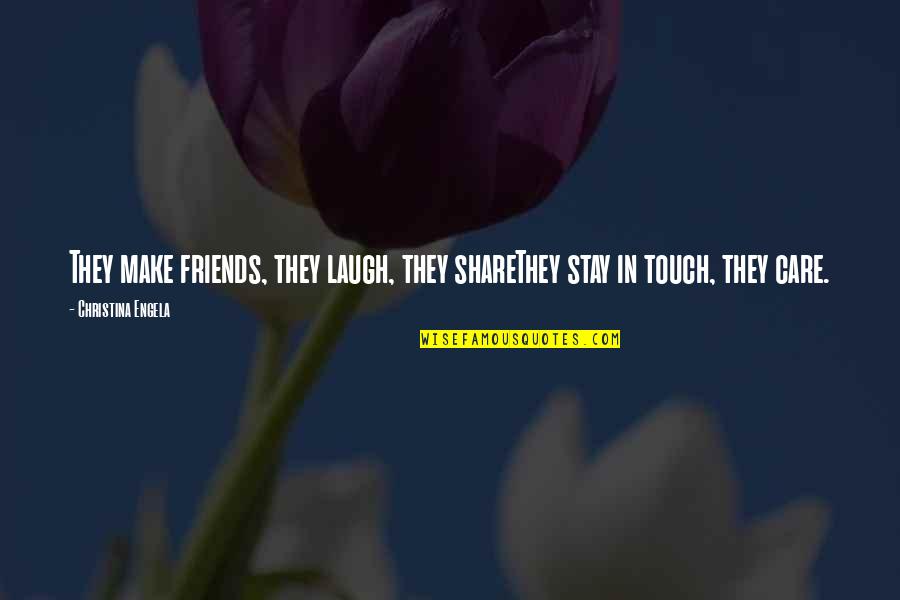 They make friends, they laugh, they share
They stay in touch, they care. —
Christina Engela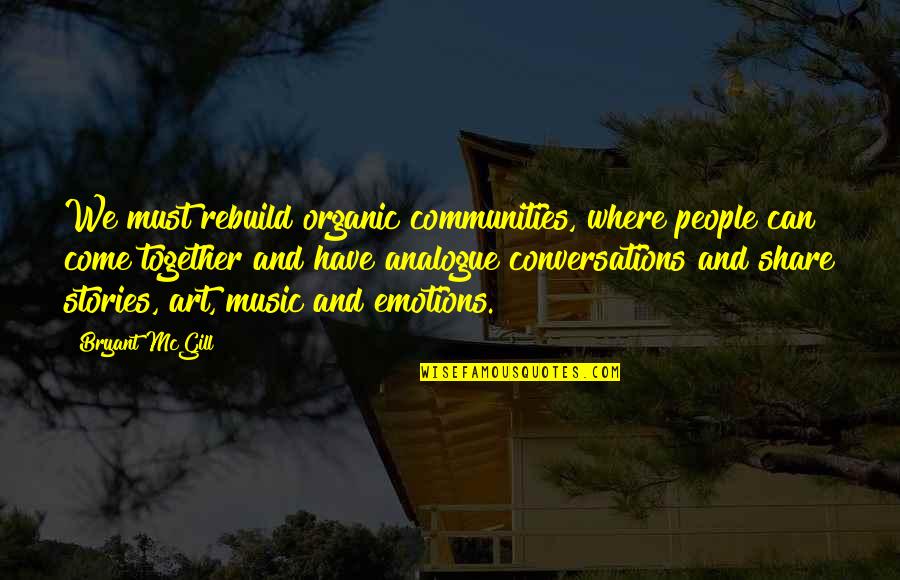 We must rebuild organic communities, where people can come together and have analogue conversations and share stories, art, music and emotions. —
Bryant McGill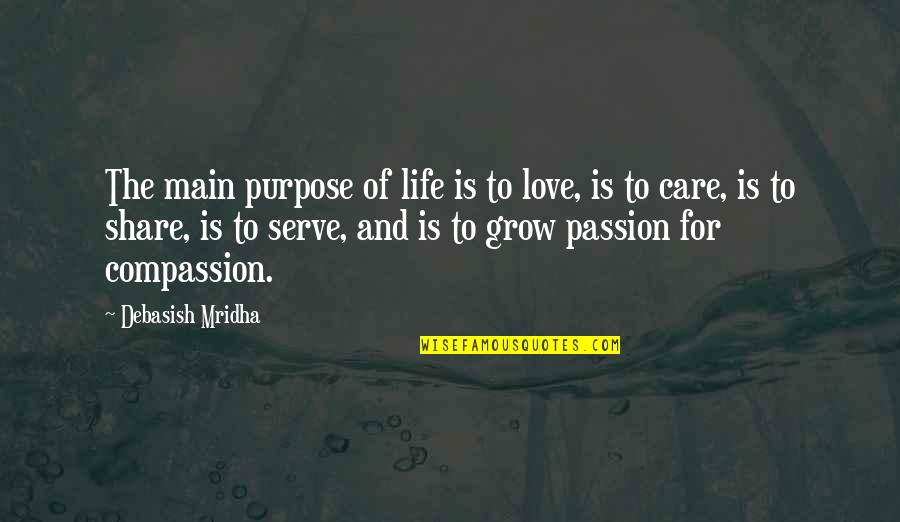 The main purpose of life is to love, is to care, is to share, is to serve, and is to grow passion for compassion. —
Debasish Mridha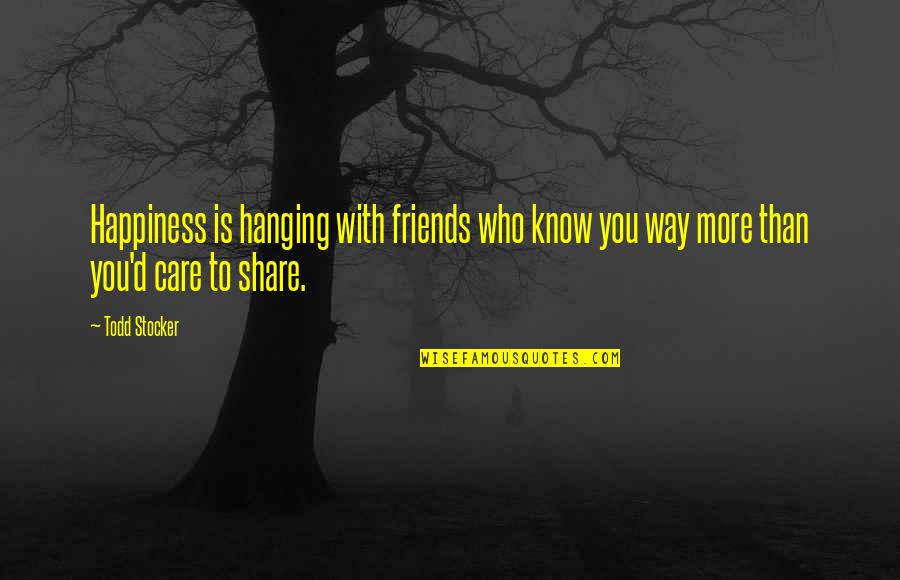 Happiness is hanging with friends who know you way more than you'd care to share. —
Todd Stocker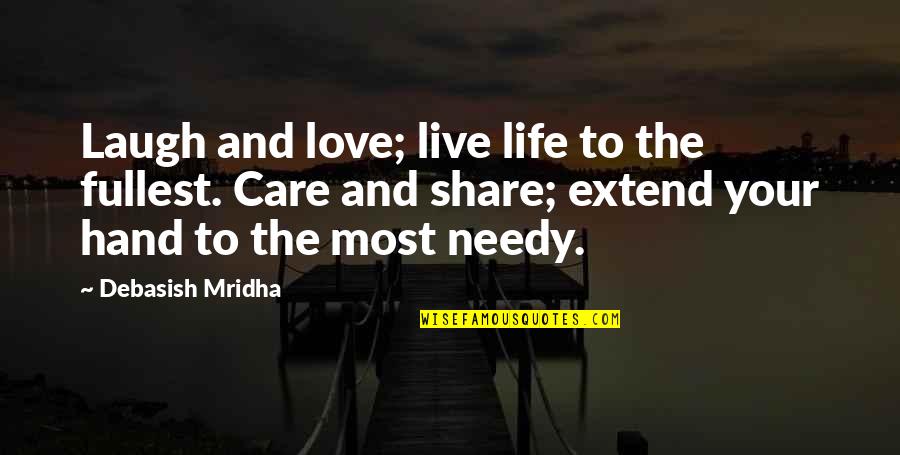 Laugh and love; live life to the fullest.
Care and share
; extend your hand to the most needy. —
Debasish Mridha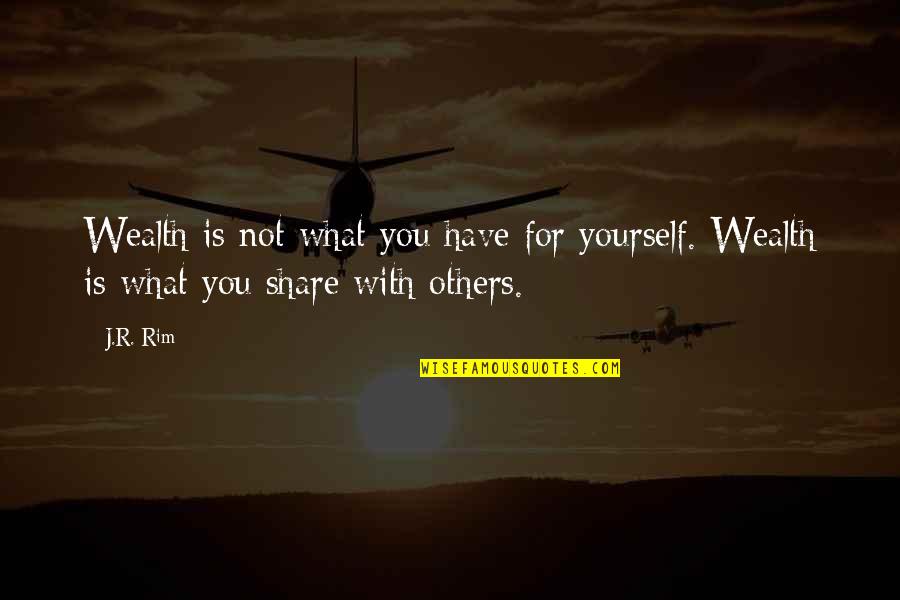 Wealth is not what you have for yourself. Wealth is what you share with others. —
J.R. Rim