Can't Even Spell Quotes
Collection of top 40 famous quotes about Can't Even Spell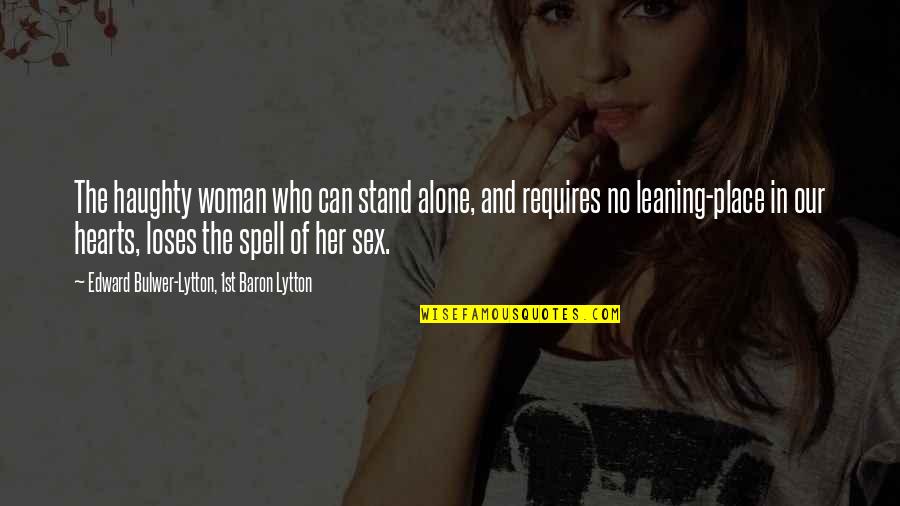 The haughty woman who can stand alone, and requires no leaning-place in our hearts, loses the spell of her sex.
—
Edward Bulwer-Lytton, 1st Baron Lytton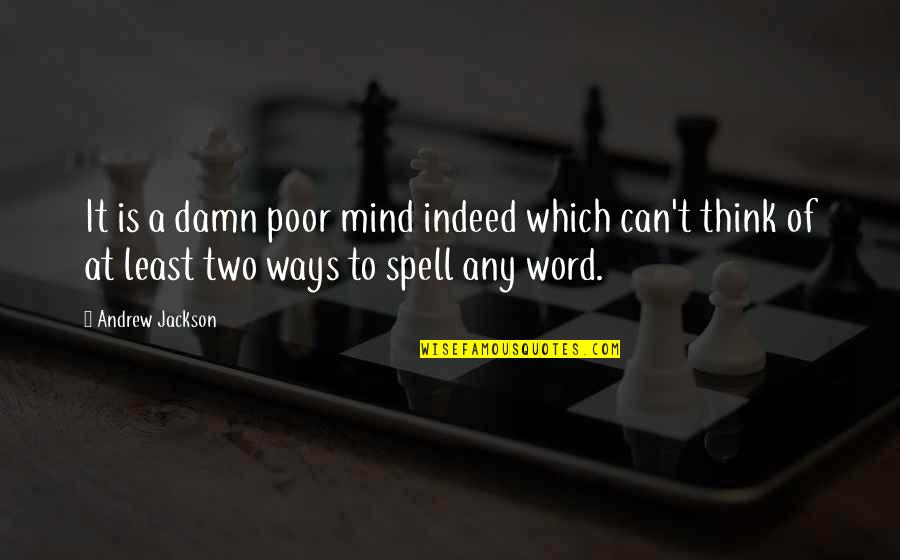 It is a damn poor mind indeed which can't think of at least two ways to spell any word.
—
Andrew Jackson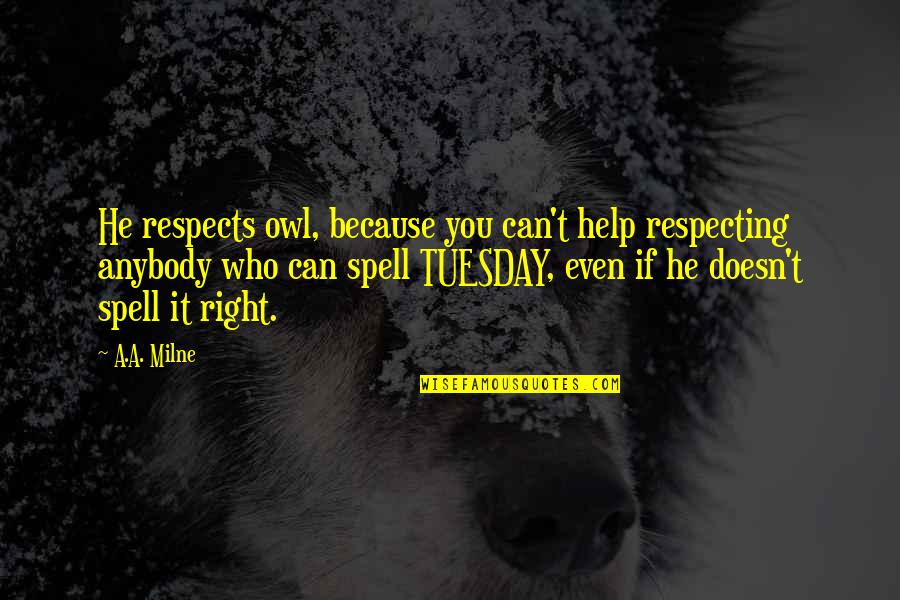 He respects owl, because you can't help respecting anybody who can spell TUESDAY, even if he doesn't spell it right.
—
A.A. Milne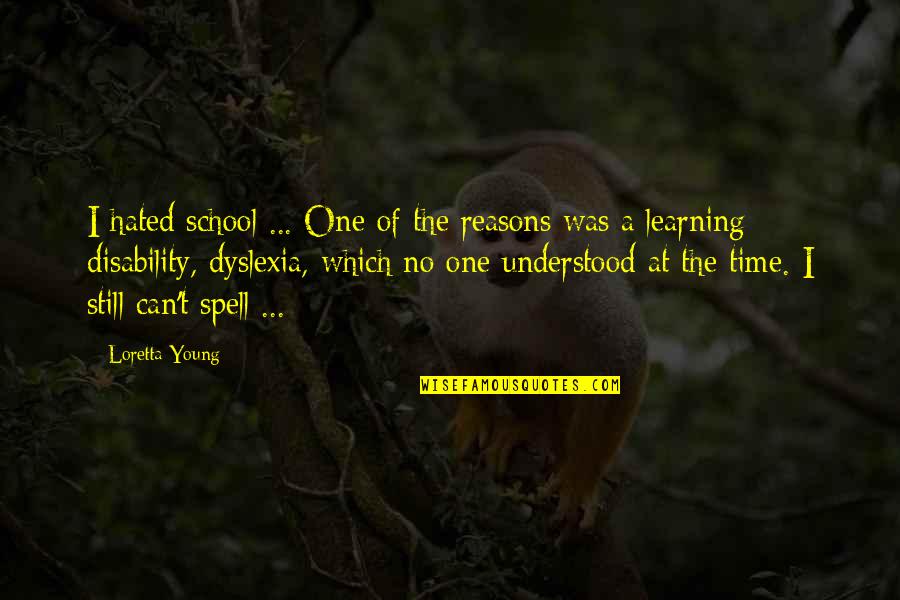 I hated school ... One of the reasons was a learning disability, dyslexia, which no one understood at the time. I still can't spell ...
—
Loretta Young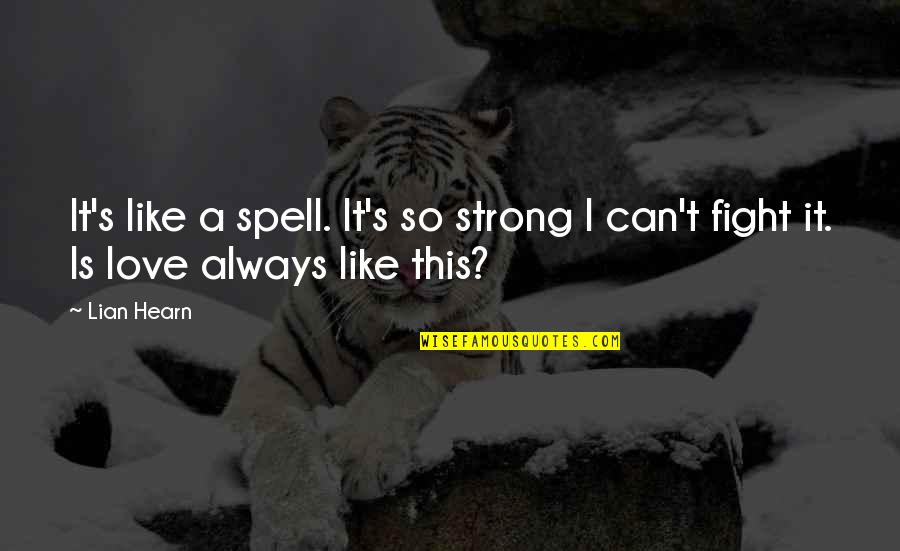 It's like a spell. It's so strong I can't fight it. Is love always like this?
—
Lian Hearn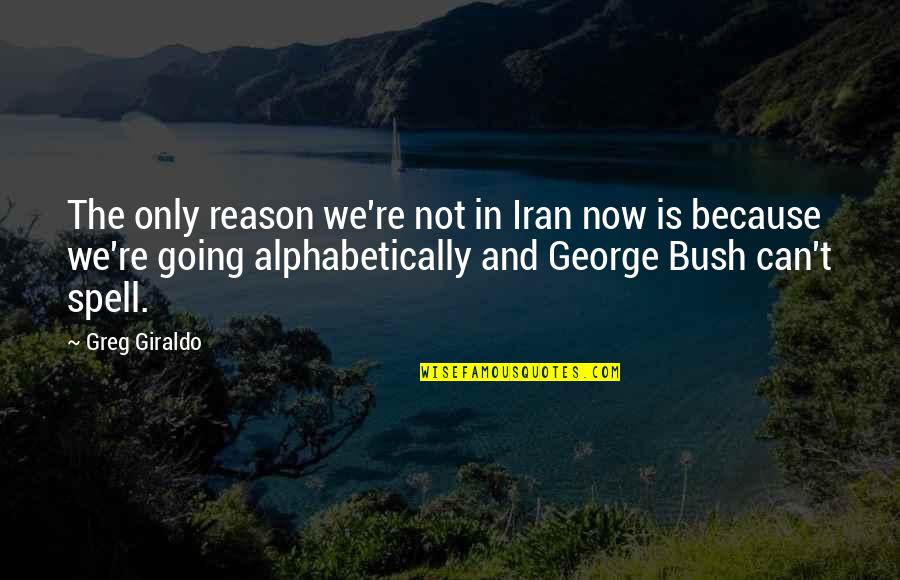 The only reason we're not in Iran now is because we're going alphabetically and George Bush can't spell.
—
Greg Giraldo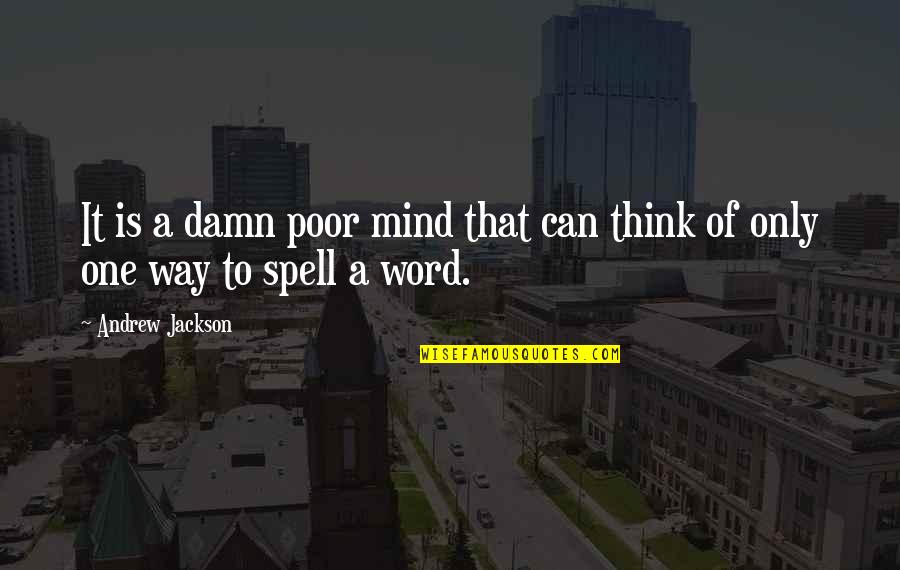 It is a damn poor mind that can think of only one way to spell a word.
—
Andrew Jackson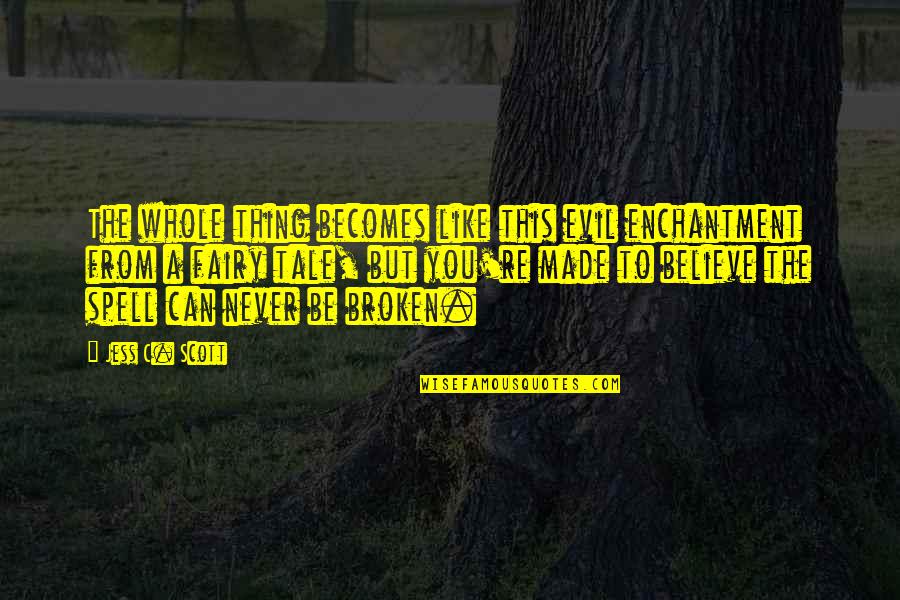 The whole thing becomes like this evil enchantment from a fairy tale, but you're made to believe the spell can never be broken.
—
Jess C. Scott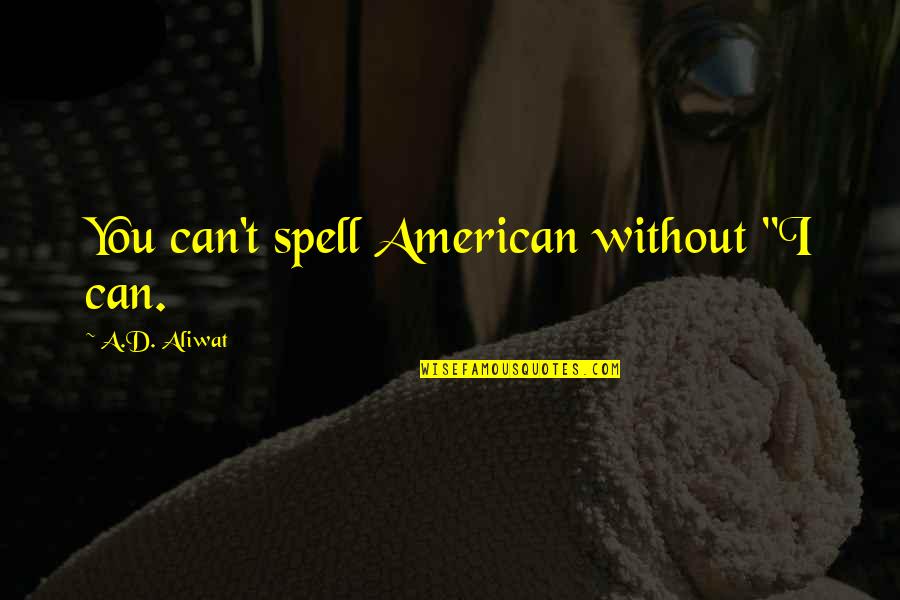 You can't spell American without "I can.
—
A.D. Aliwat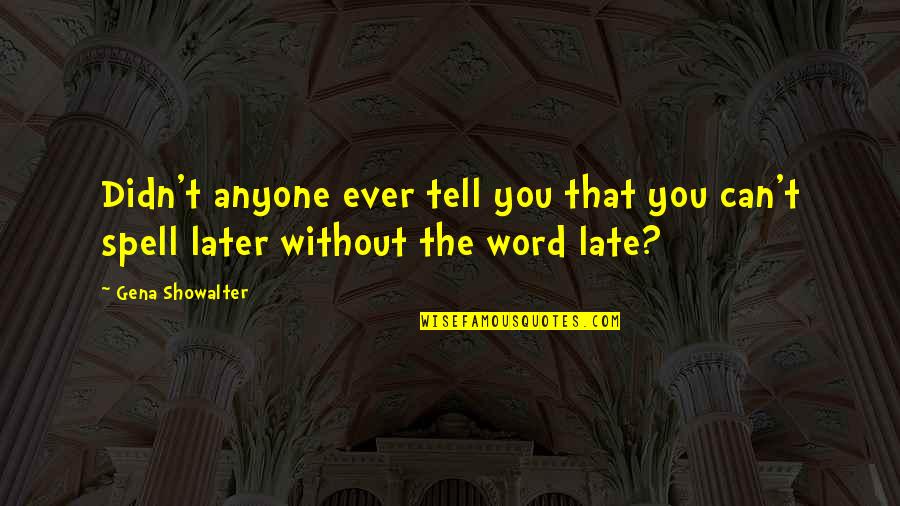 Didn't anyone ever tell you that you can't spell later without the word late?
—
Gena Showalter
I can do nothing but think of you ... What have you done to me? Can't you remove the spell you have cast over me? —
Ludwig Van Beethoven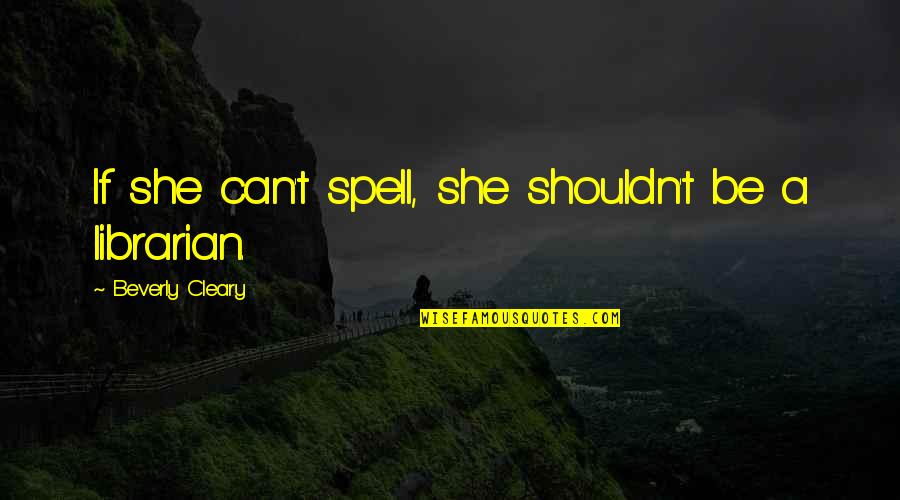 If she can't spell, she shouldn't be a librarian. —
Beverly Cleary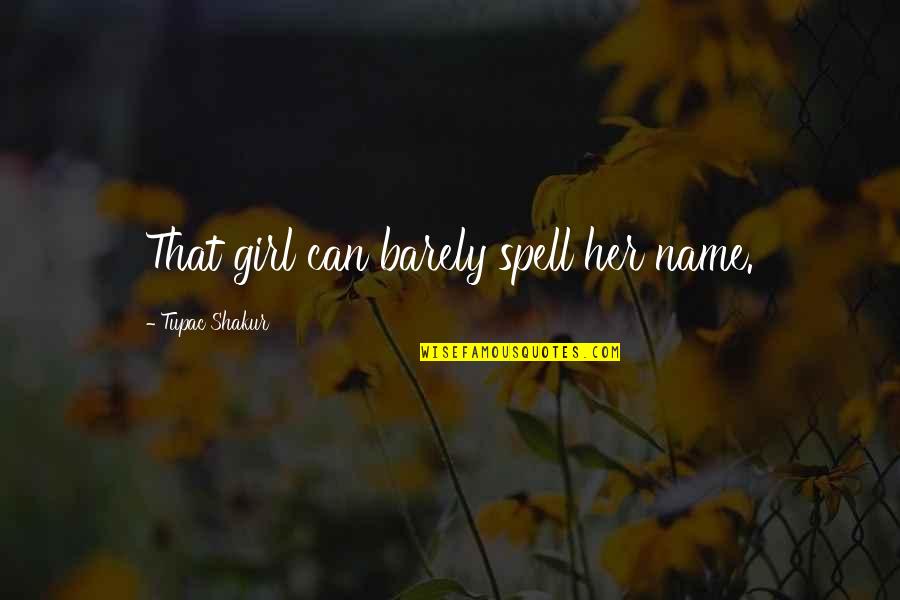 That girl can barely spell her name. —
Tupac Shakur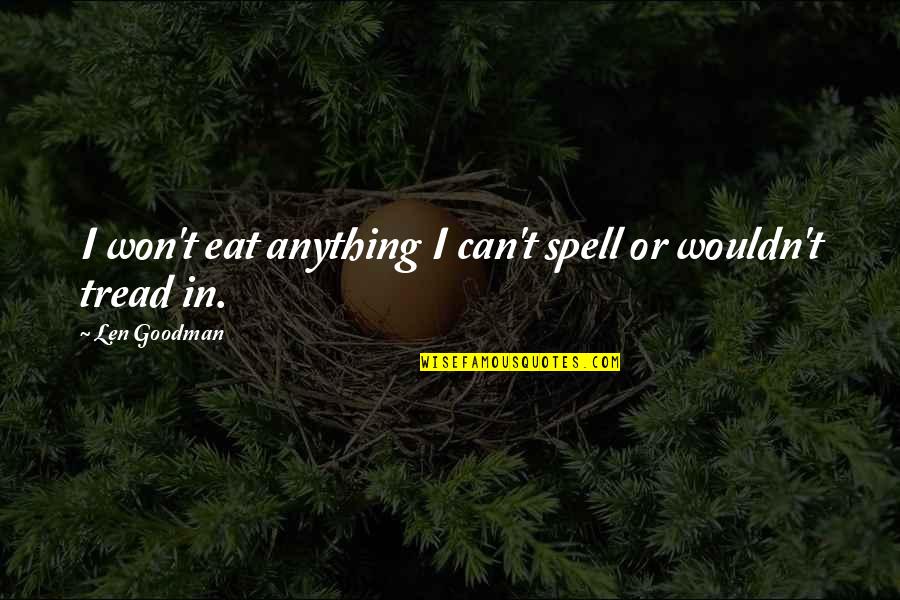 I won't eat anything I can't spell or wouldn't tread in. —
Len Goodman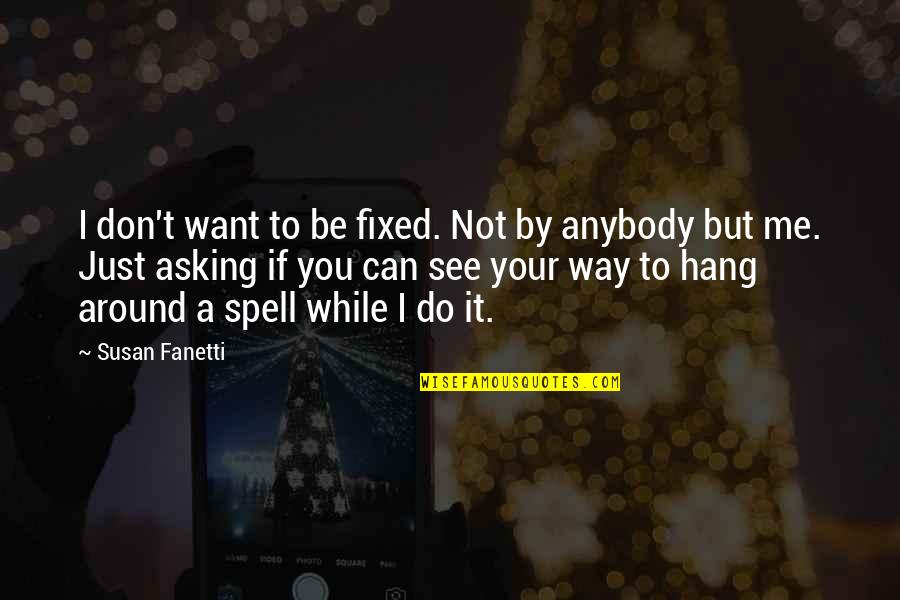 I don't want to be fixed. Not by anybody but me. Just asking if you can see your way to hang around a spell while I do it. —
Susan Fanetti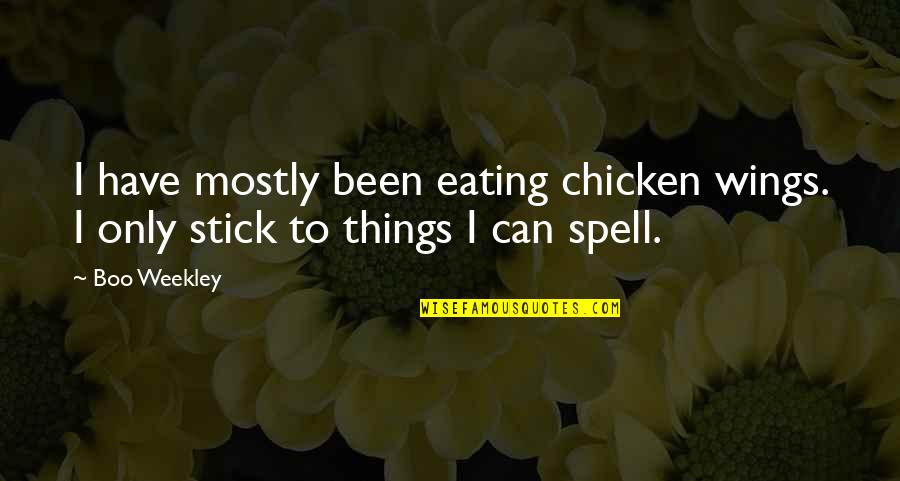 I have mostly been eating chicken wings. I only stick to things I can spell. —
Boo Weekley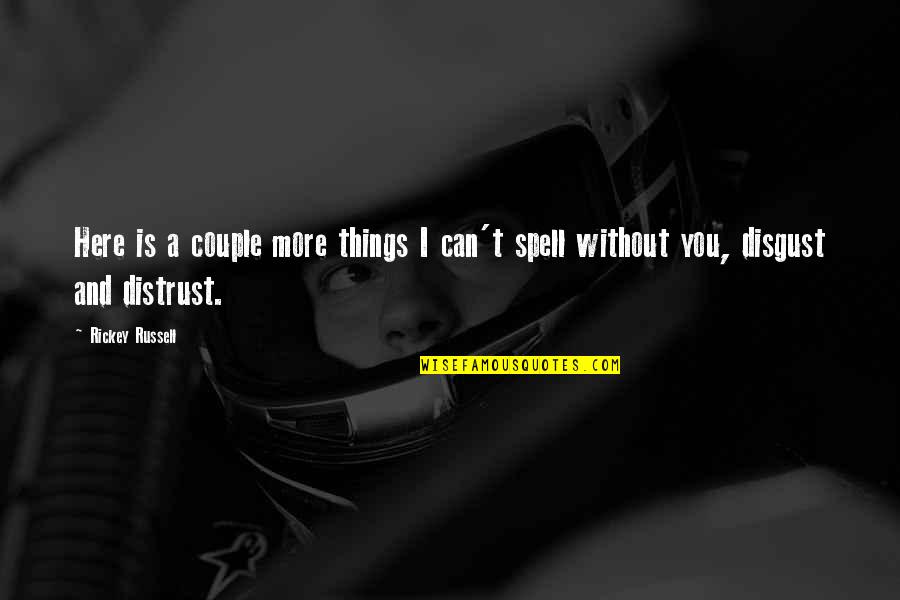 Here is a couple more things I can't spell without you, disgust and distrust. —
Rickey Russell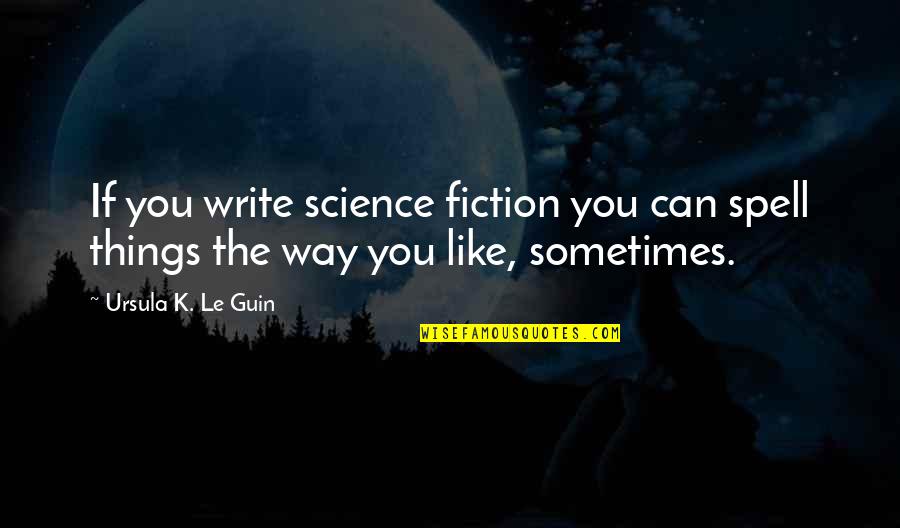 If you write science fiction you can spell things the way you like, sometimes. —
Ursula K. Le Guin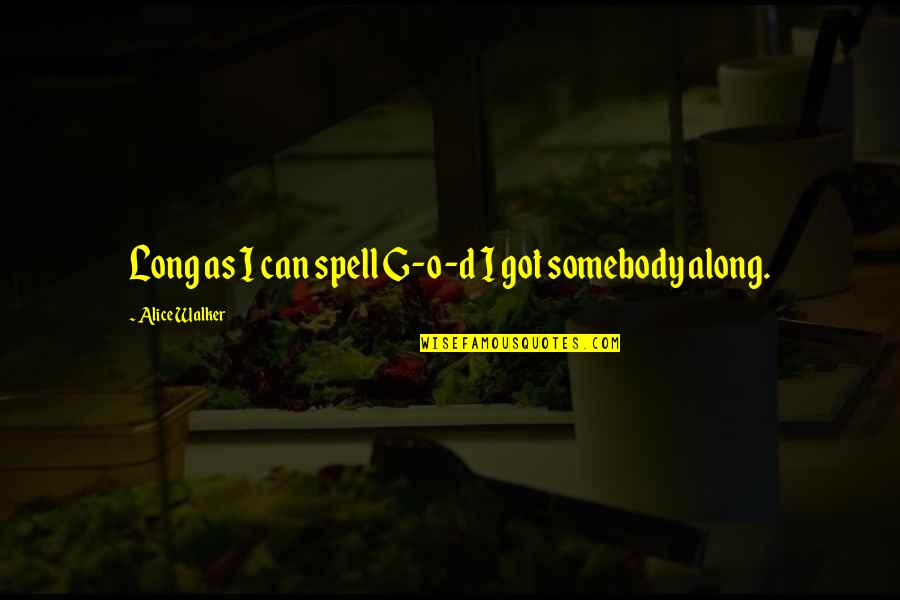 Long as I can spell G-o-d I got somebody along. —
Alice Walker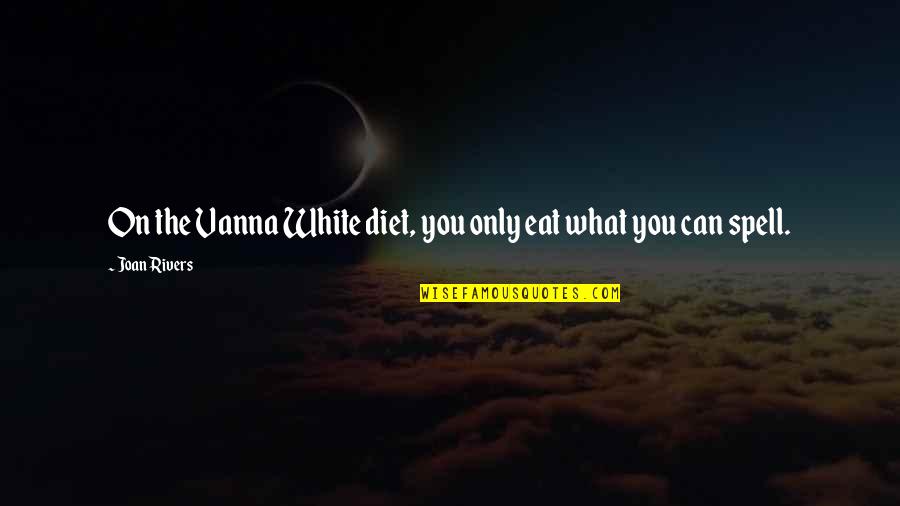 On the Vanna White diet, you only eat what you can spell. —
Joan Rivers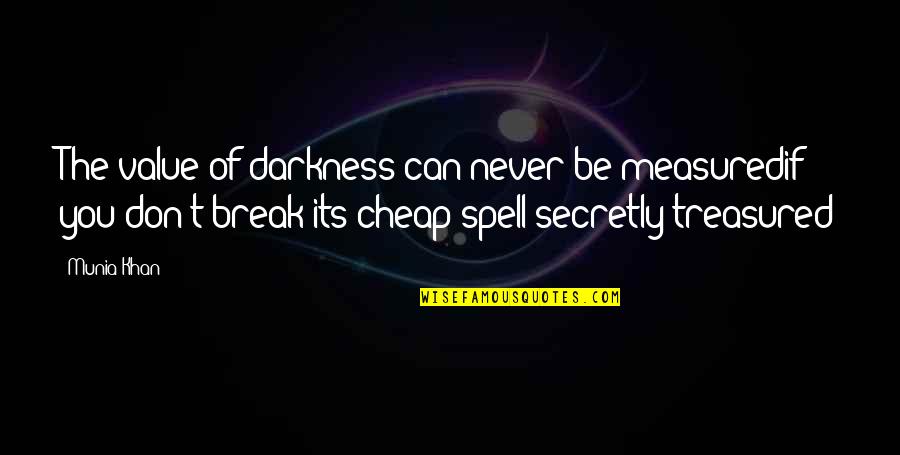 The value of darkness can never be measured
if you don't break its cheap spell secretly treasured —
Munia Khan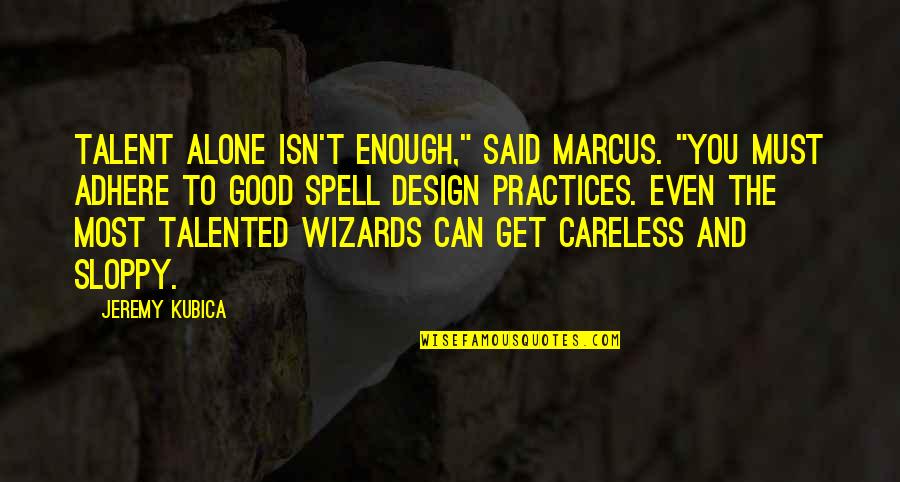 Talent alone isn't enough," said Marcus. "You must adhere to good spell design practices. Even the most talented wizards can get careless and sloppy. —
Jeremy Kubica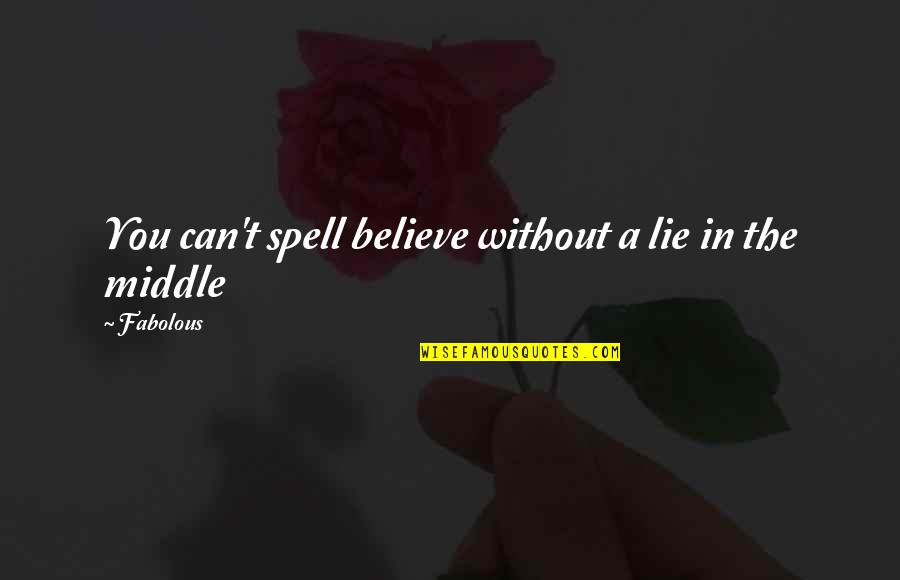 You can't spell believe without a lie in the middle —
Fabolous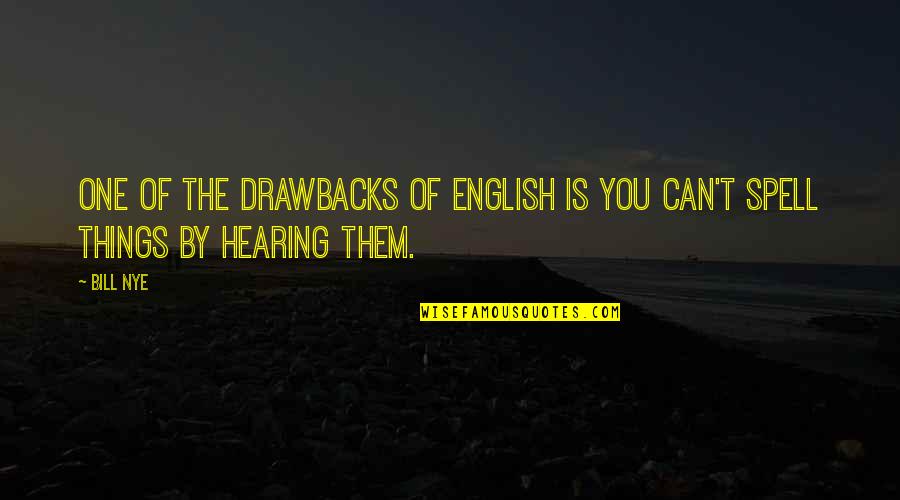 One of the drawbacks of English is you can't spell things by hearing them. —
Bill Nye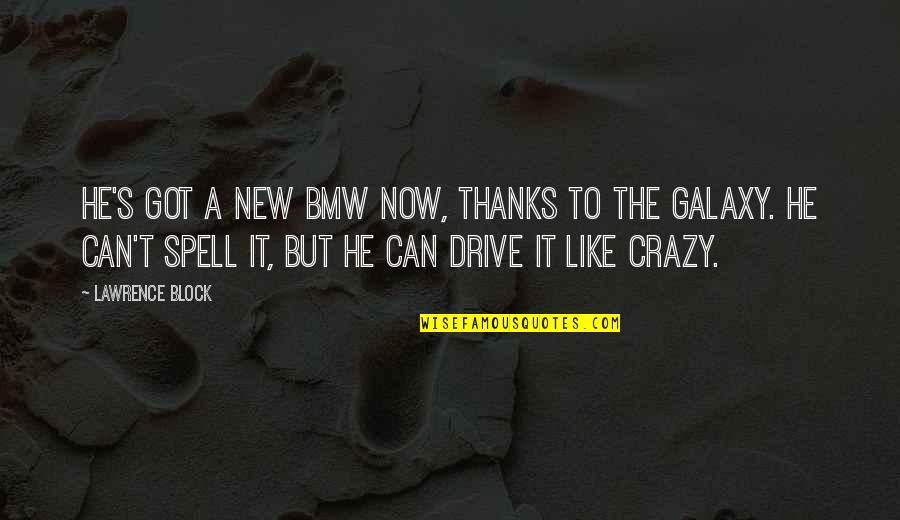 He's got a new BMW now, thanks to the Galaxy. He can't spell it, but he can drive it like crazy. —
Lawrence Block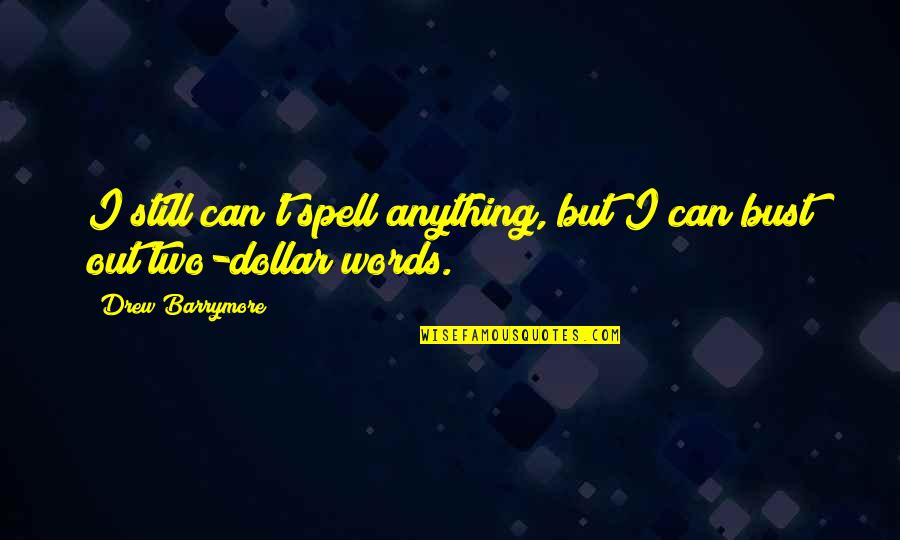 I still can't spell anything, but I can bust out two-dollar words. —
Drew Barrymore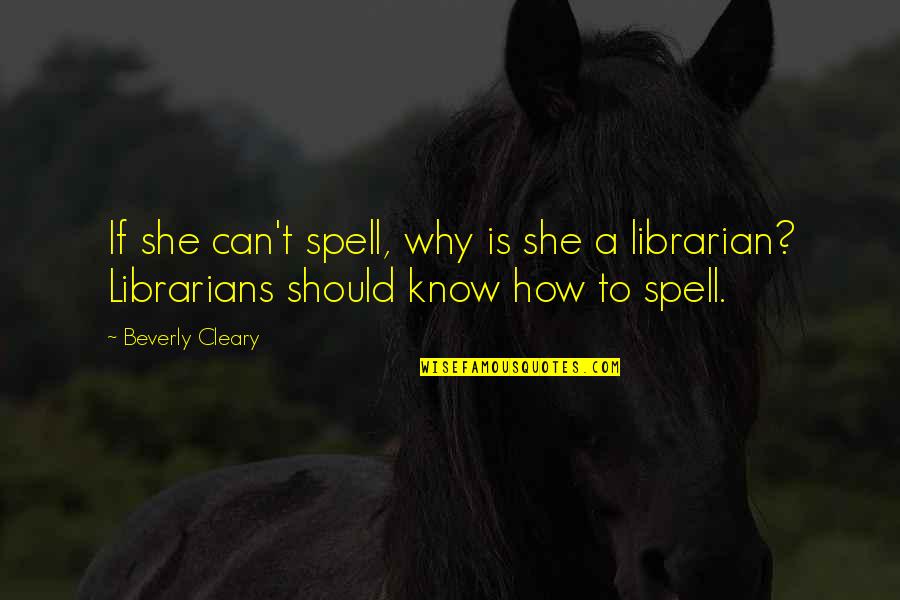 If she can't spell, why is she a librarian? Librarians should know how to spell. —
Beverly Cleary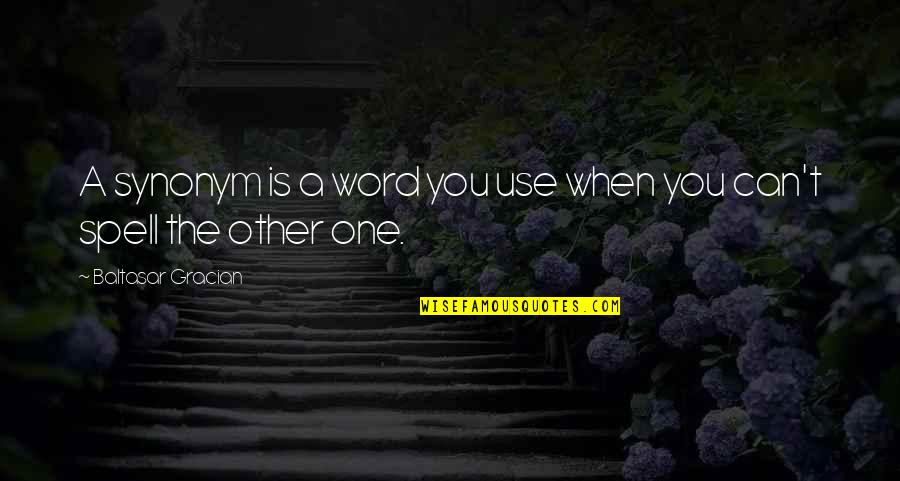 A synonym is a word you use when you can't spell the other one. —
Baltasar Gracian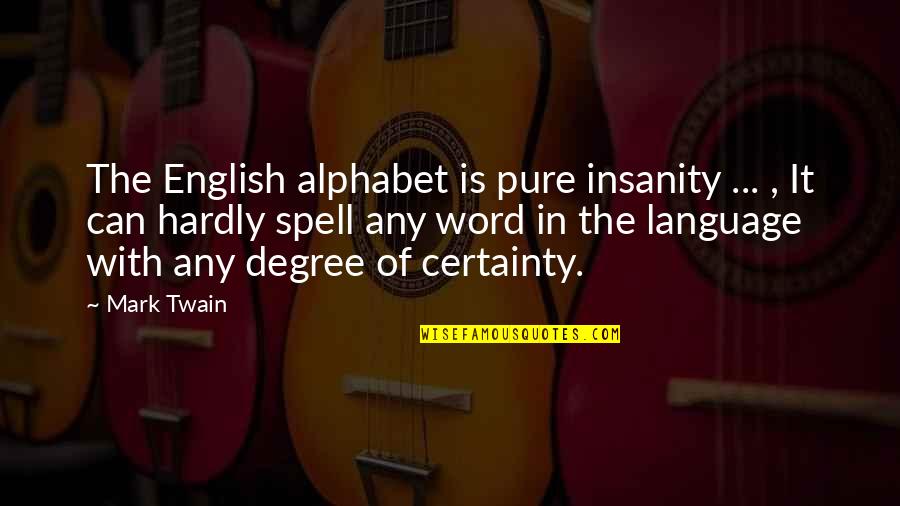 The English alphabet is pure insanity ... , It can hardly spell any word in the language with any degree of certainty. —
Mark Twain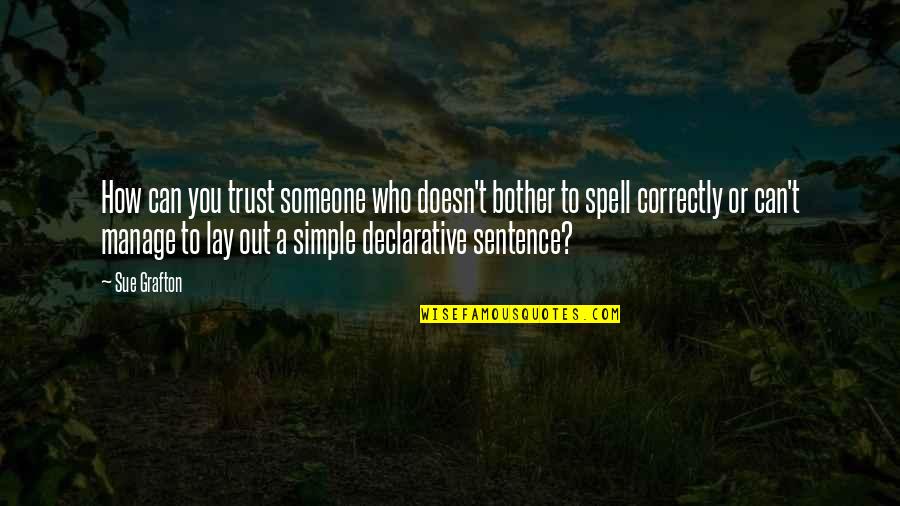 How can you trust someone who doesn't bother to spell correctly or can't manage to lay out a simple declarative sentence? —
Sue Grafton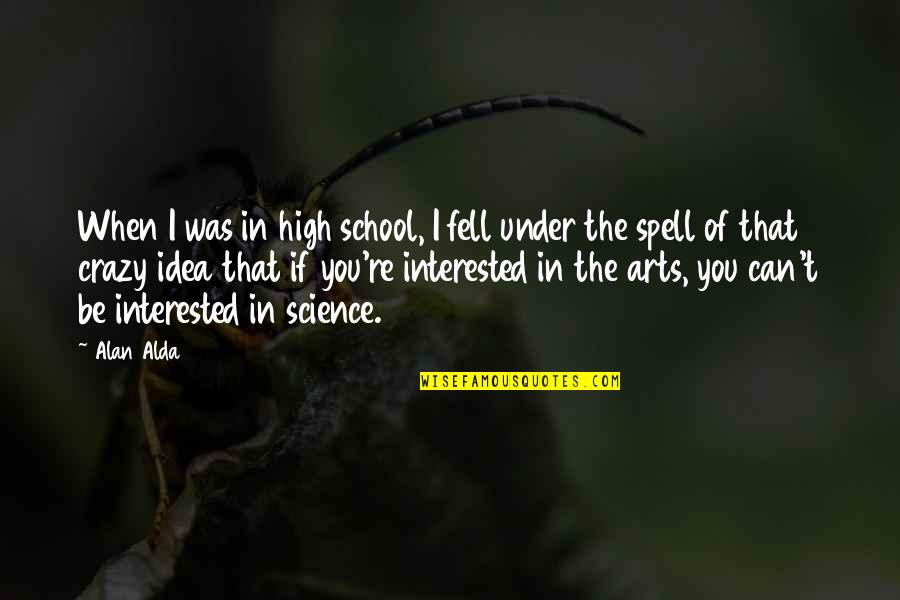 When I was in high school, I fell under the spell of that crazy idea that if you're interested in the arts, you can't be interested in science. —
Alan Alda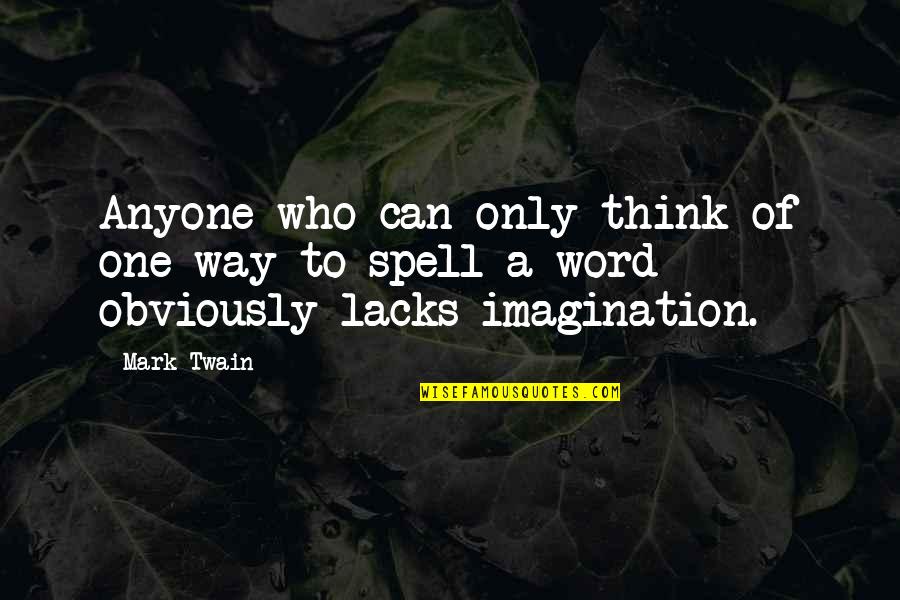 Anyone who can only think of one way to spell a word obviously lacks imagination. —
Mark Twain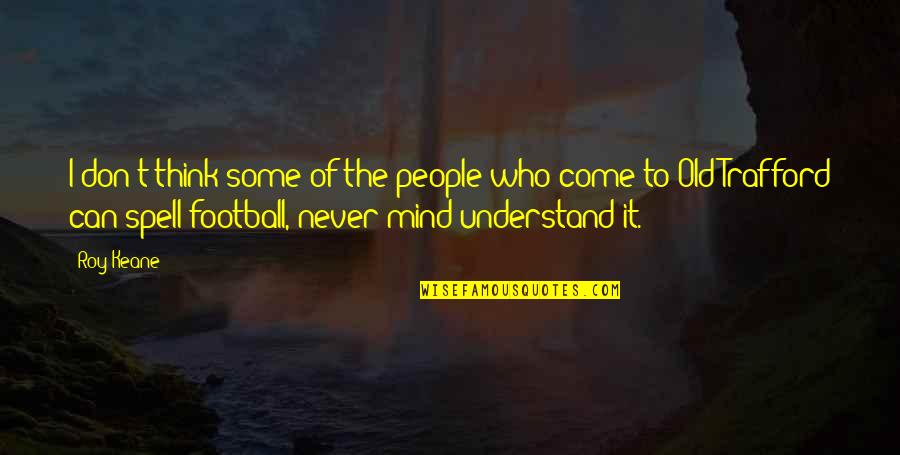 I don't think some of the people who come to Old Trafford can spell football, never mind understand it. —
Roy Keane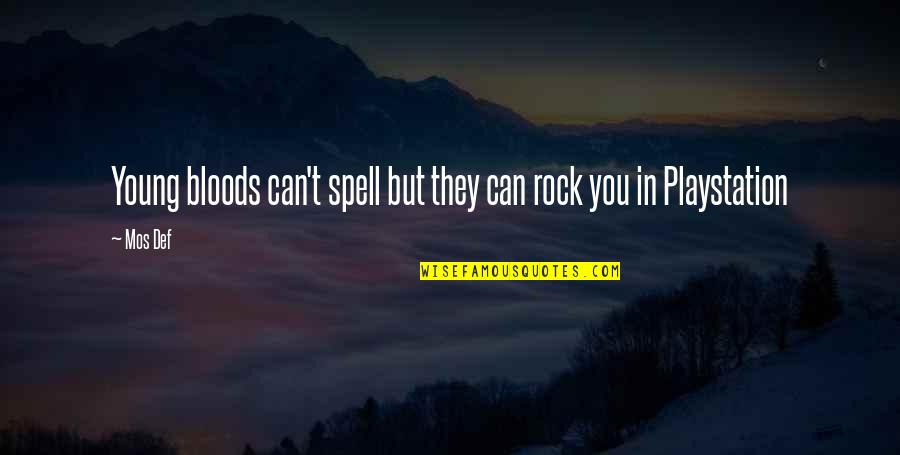 Young bloods can't spell but they can rock you in Playstation —
Mos Def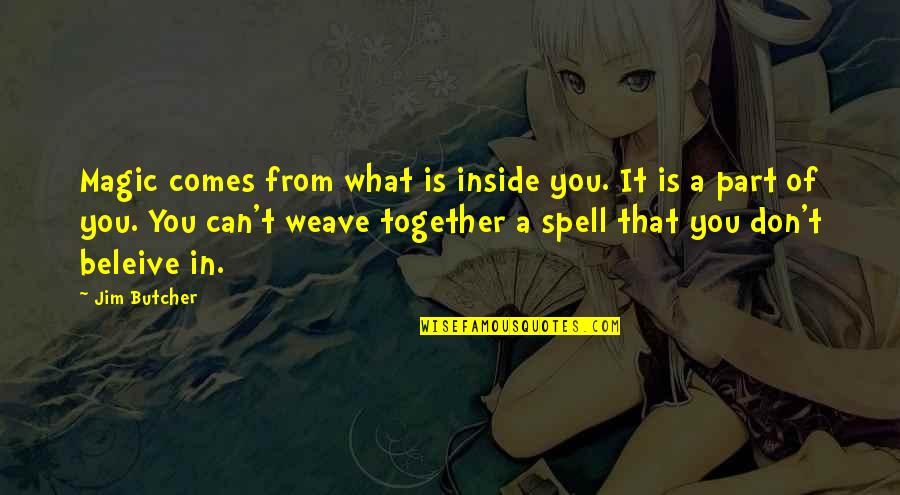 Magic comes from what is inside you. It is a part of you. You can't weave together a spell that you don't beleive in. —
Jim Butcher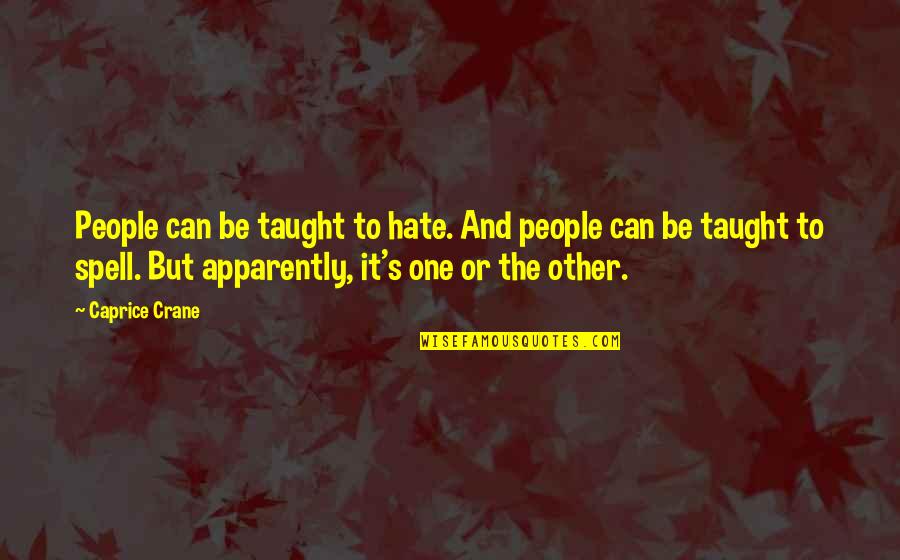 People can be taught to hate. And people can be taught to spell. But apparently, it's one or the other. —
Caprice Crane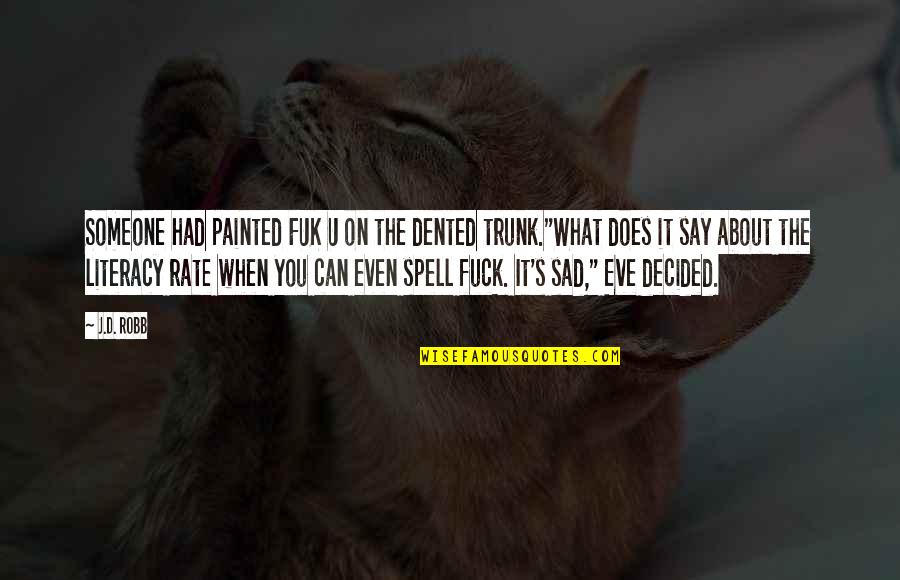 Someone had painted FUK U on the dented trunk.
"What does it say about the literacy rate when you can even spell fuck. It's sad," Eve decided. —
J.D. Robb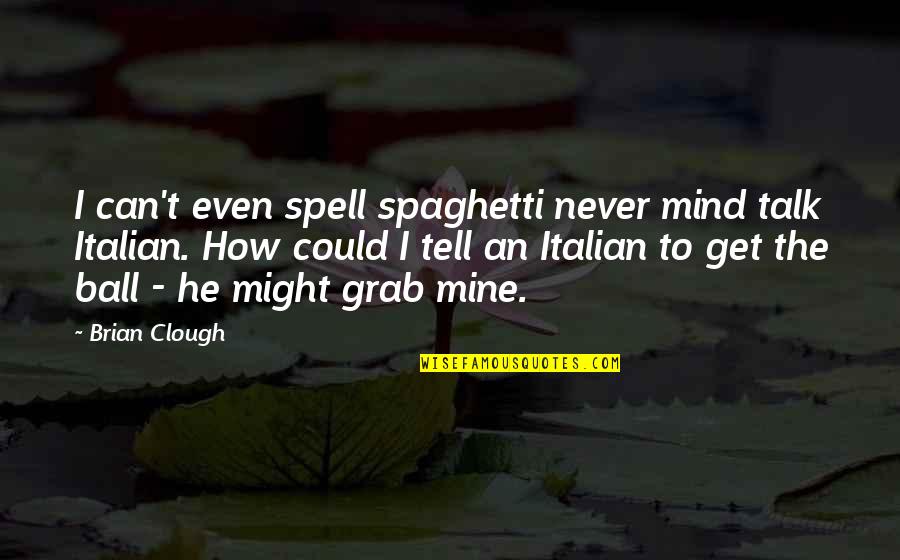 I
can't even spell
spaghetti never mind talk Italian. How could I tell an Italian to get the ball - he might grab mine. —
Brian Clough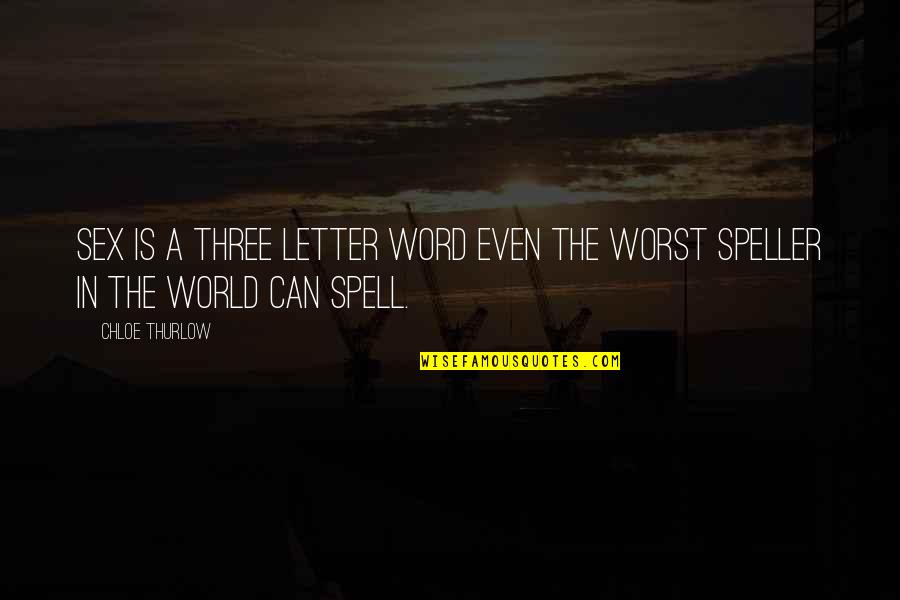 Sex is a three letter word even the worst speller in the world can spell. —
Chloe Thurlow