Brown Color Quotes
Collection of top 27 famous quotes about Brown Color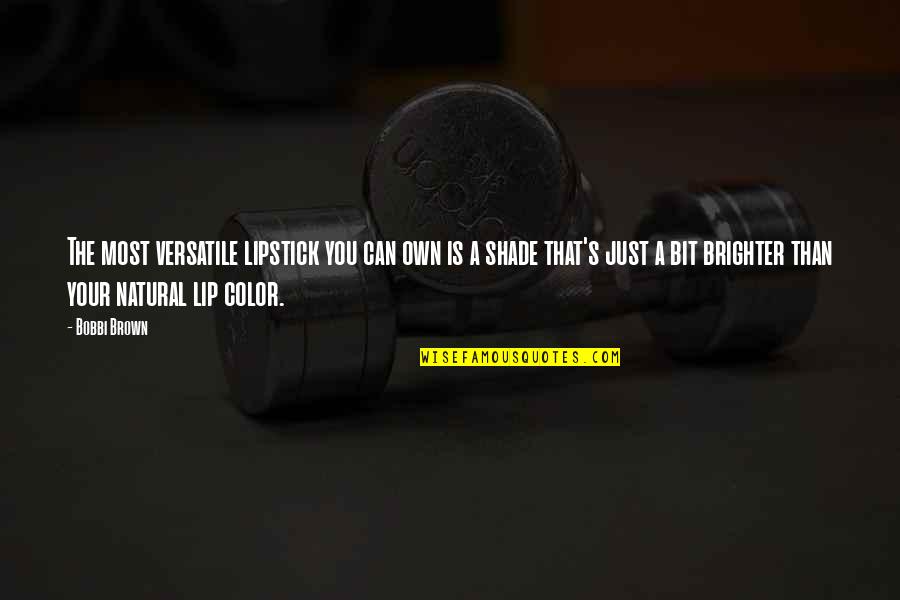 The most versatile lipstick you can own is a shade that's just a bit brighter than your natural lip color.
—
Bobbi Brown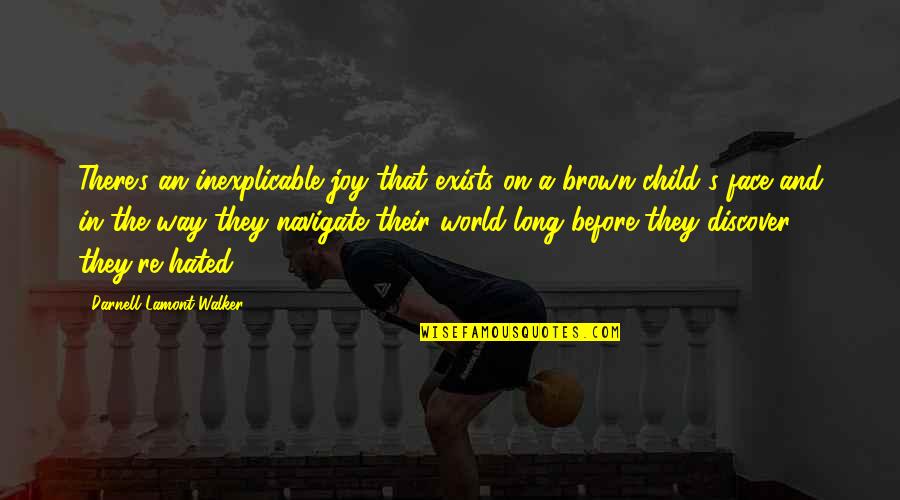 There's an inexplicable joy that exists on a brown child's face and in the way they navigate their world long before they discover they're hated.
—
Darnell Lamont Walker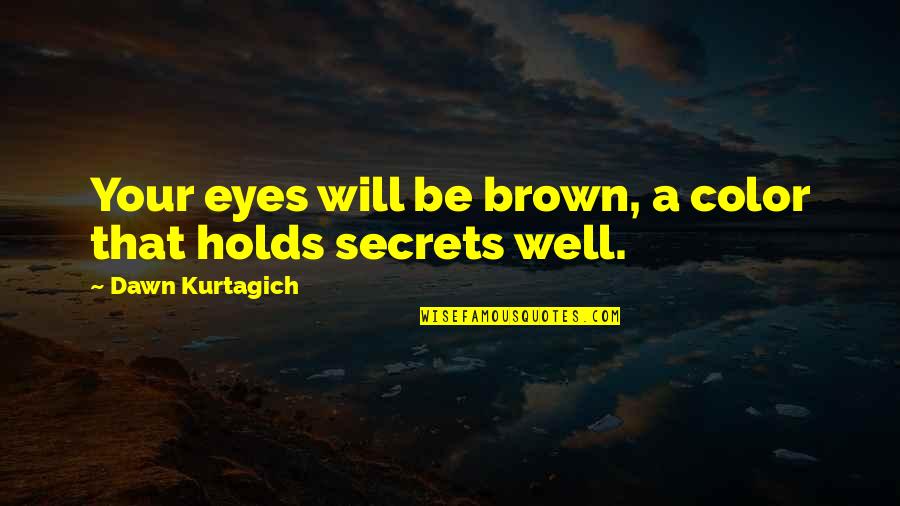 Your eyes will be brown, a color that holds secrets well.
—
Dawn Kurtagich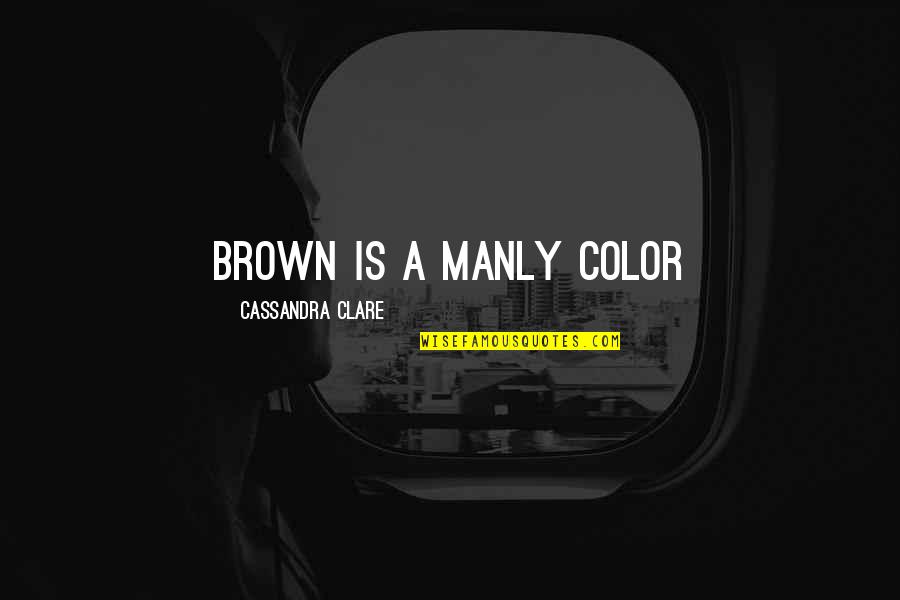 Brown is a manly color
—
Cassandra Clare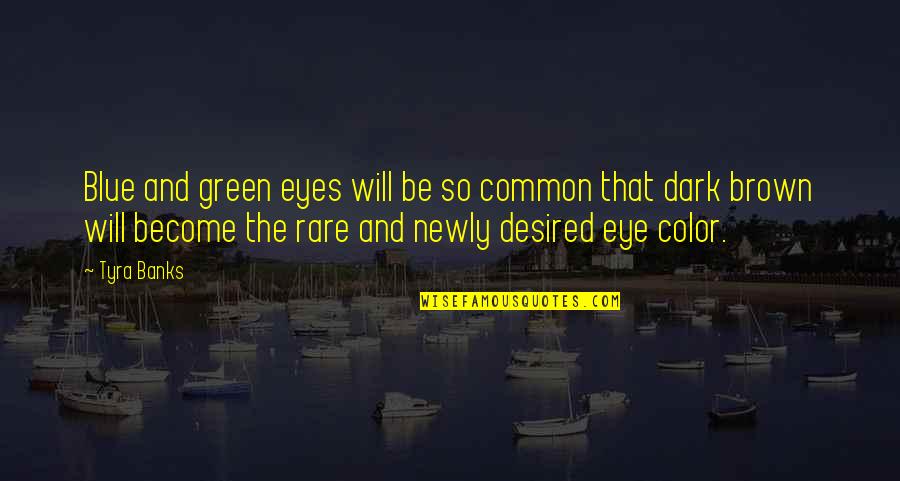 Blue and green eyes will be so common that dark brown will become the rare and newly desired eye color. —
Tyra Banks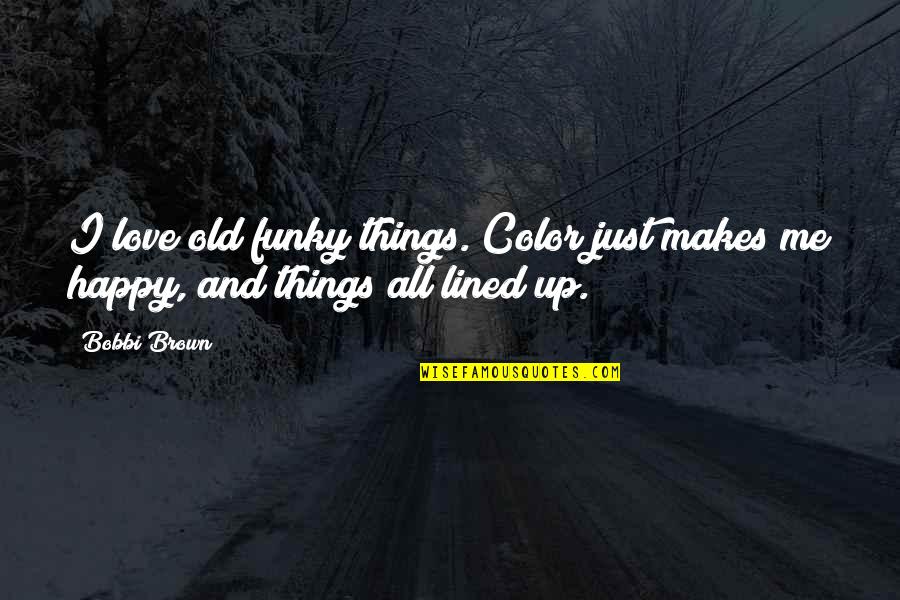 I love old funky things. Color just makes me happy, and things all lined up. —
Bobbi Brown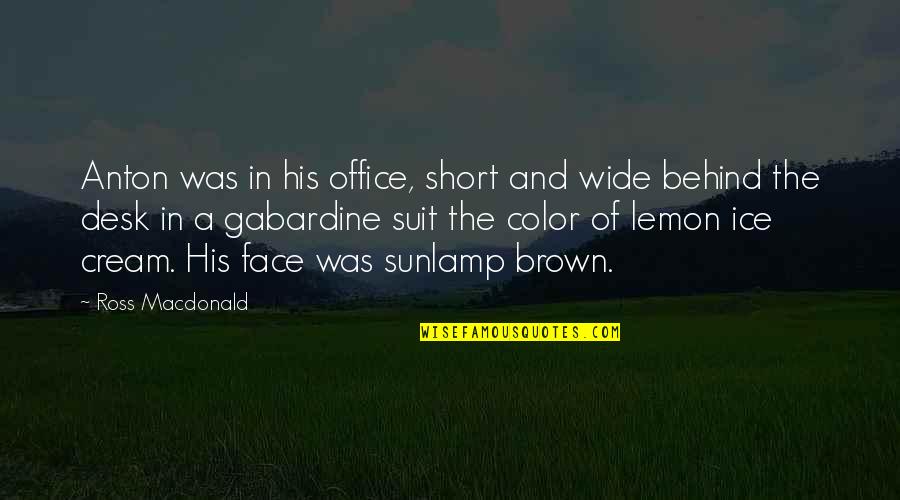 Anton was in his office, short and wide behind the desk in a gabardine suit the color of lemon ice cream. His face was sunlamp brown. —
Ross Macdonald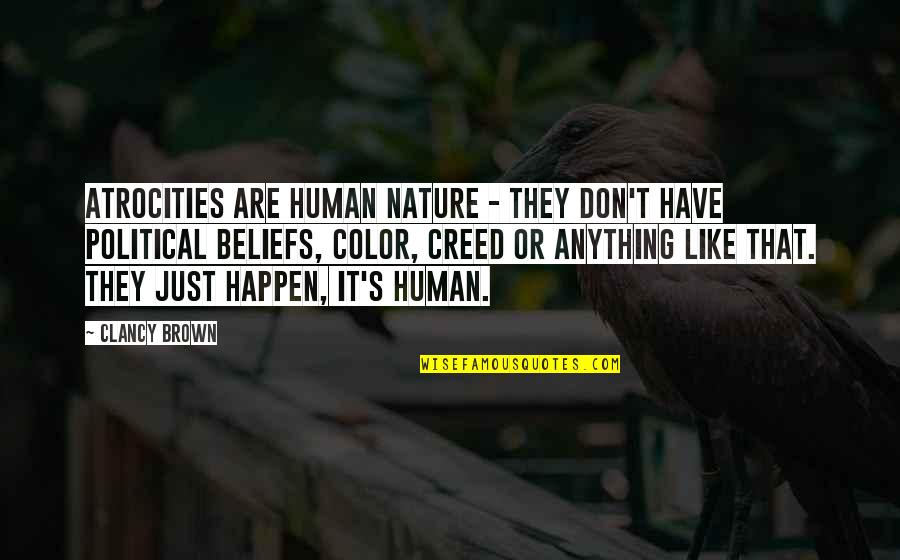 Atrocities are human nature - they don't have political beliefs, color, creed or anything like that. They just happen, it's human. —
Clancy Brown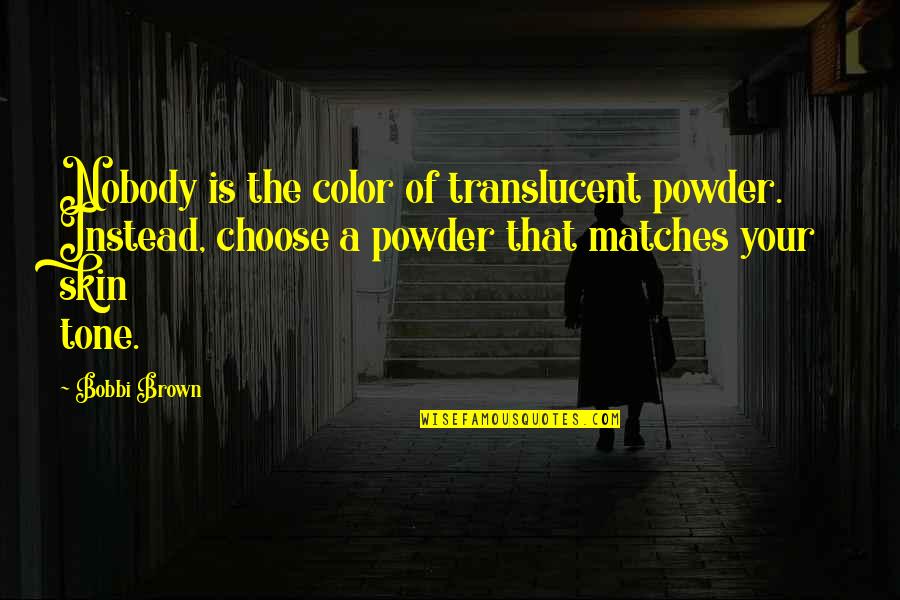 Nobody is the color of translucent powder. Instead, choose a powder that matches your skin tone. —
Bobbi Brown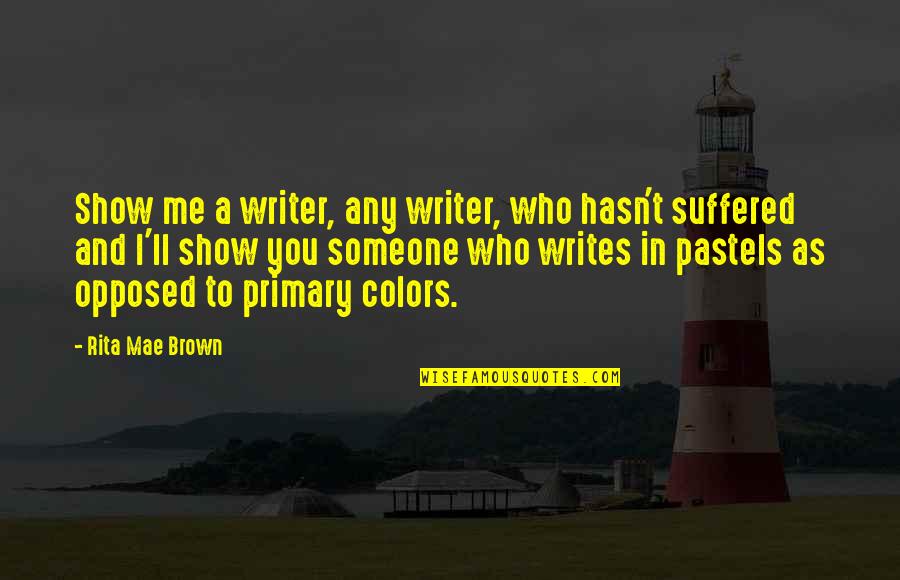 Show me a writer, any writer, who hasn't suffered and I'll show you someone who writes in pastels as opposed to primary colors. —
Rita Mae Brown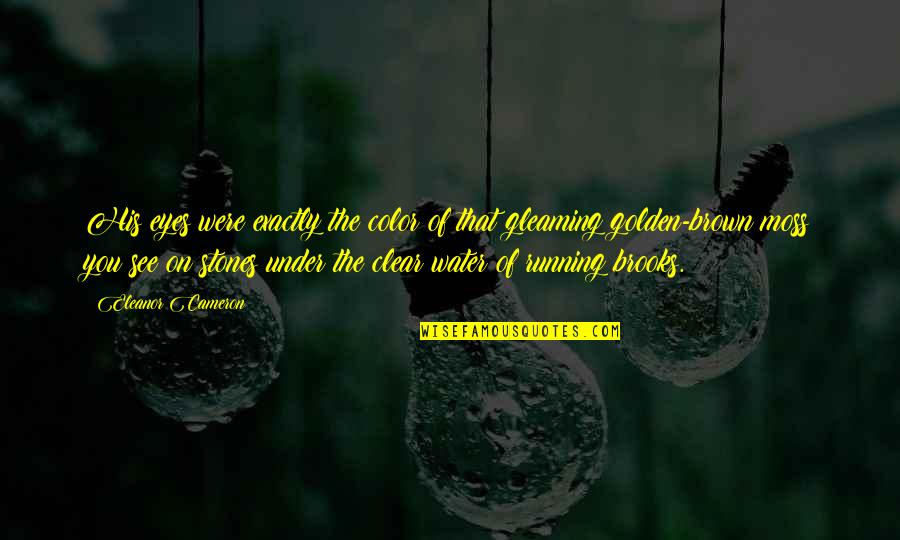 His eyes were exactly the color of that gleaming golden-brown moss you see on stones under the clear water of running brooks. —
Eleanor Cameron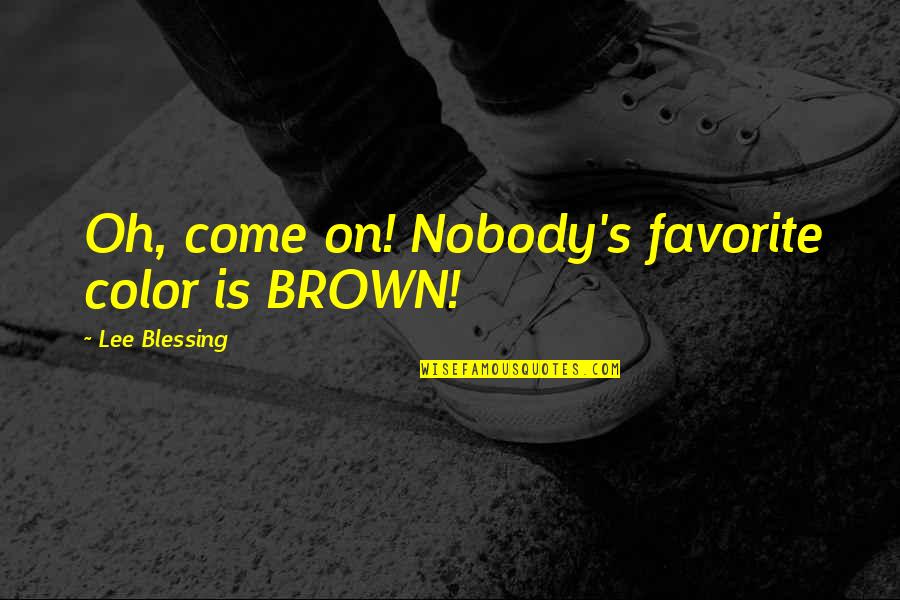 Oh, come on! Nobody's favorite color is BROWN! —
Lee Blessing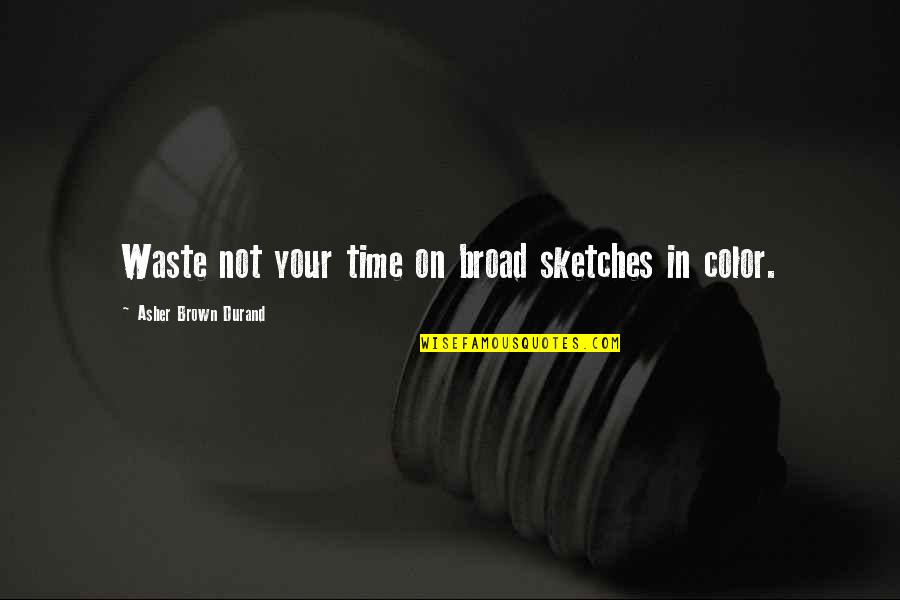 Waste not your time on broad sketches in color. —
Asher Brown Durand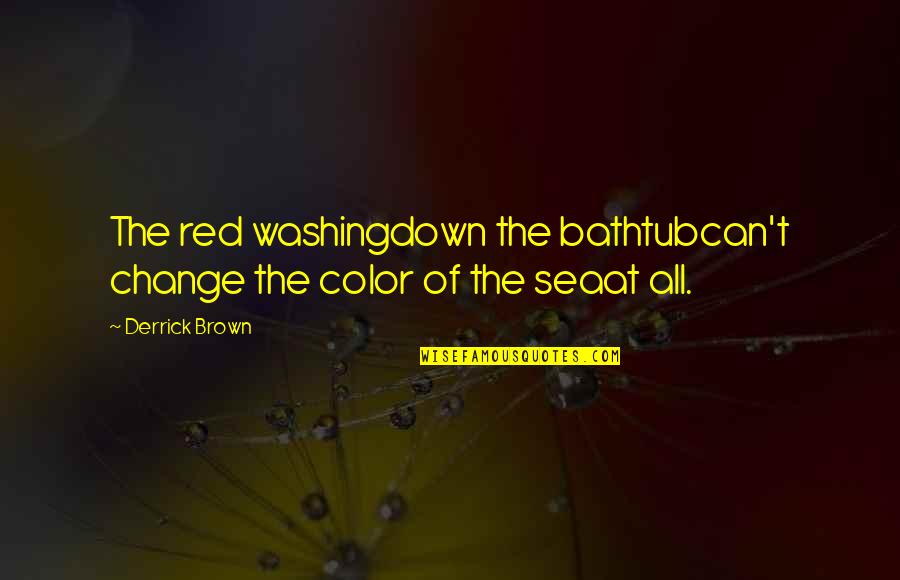 The red washing
down the bathtub
can't change the color of the sea
at all. —
Derrick Brown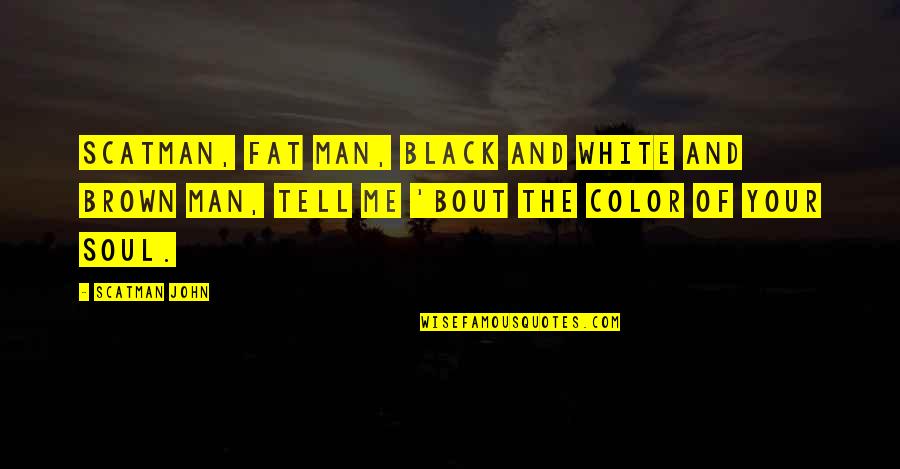 Scatman, fat man, black and white and brown man, tell me 'bout the color of your soul. —
Scatman John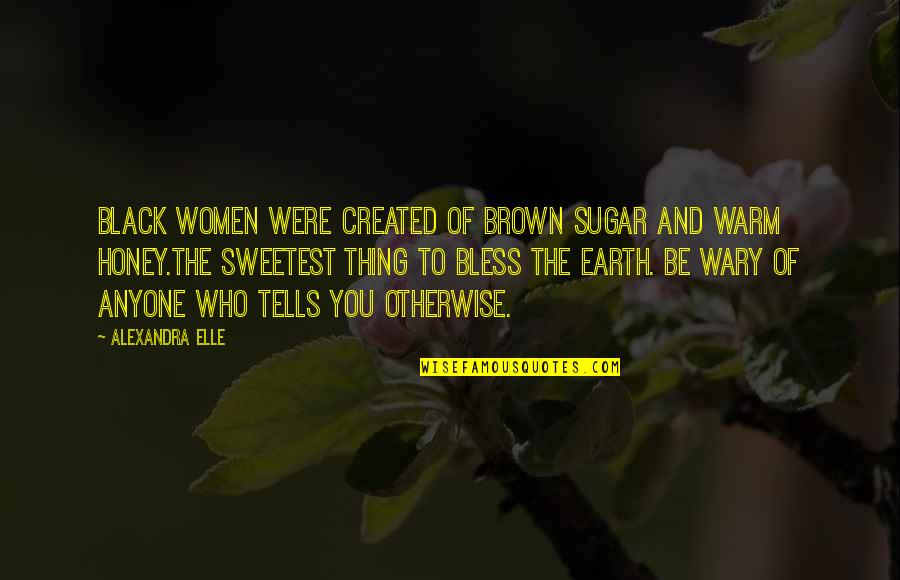 Black women were created of
brown sugar and warm honey.
the sweetest thing to bless the earth.
be wary of anyone who tells you otherwise. —
Alexandra Elle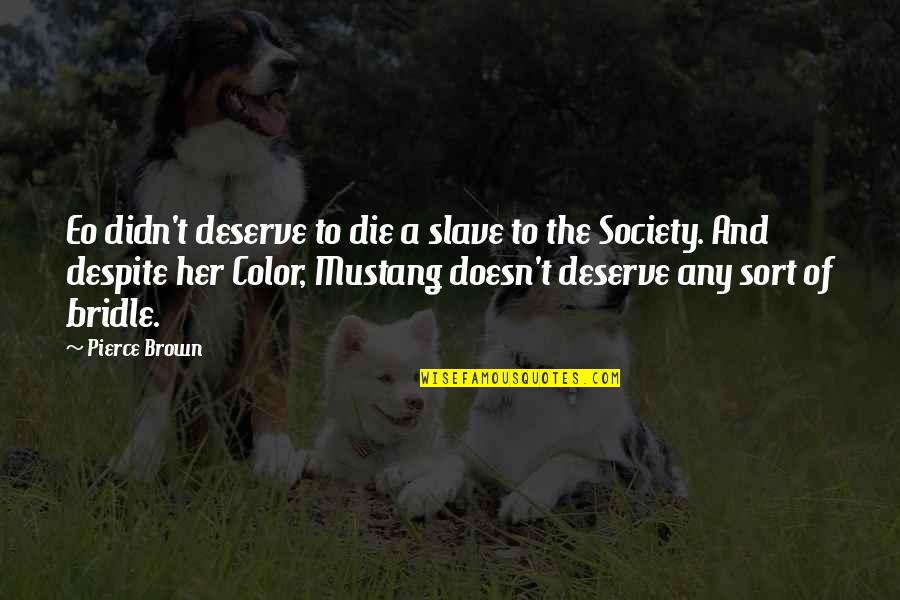 Eo didn't deserve to die a slave to the Society. And despite her Color, Mustang doesn't deserve any sort of bridle. —
Pierce Brown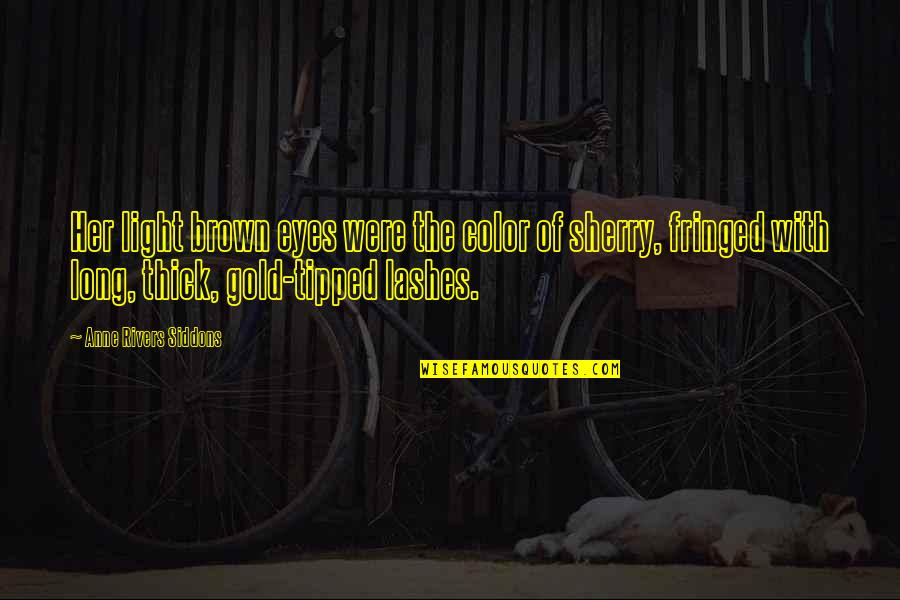 Her light brown eyes were the color of sherry, fringed with long, thick, gold-tipped lashes. —
Anne Rivers Siddons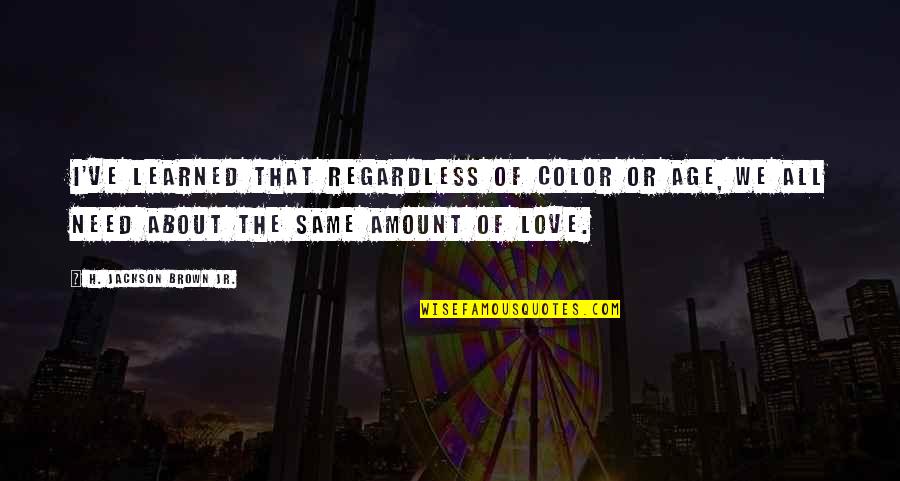 I've learned that regardless of color or age, we all need about the same amount of love. —
H. Jackson Brown Jr.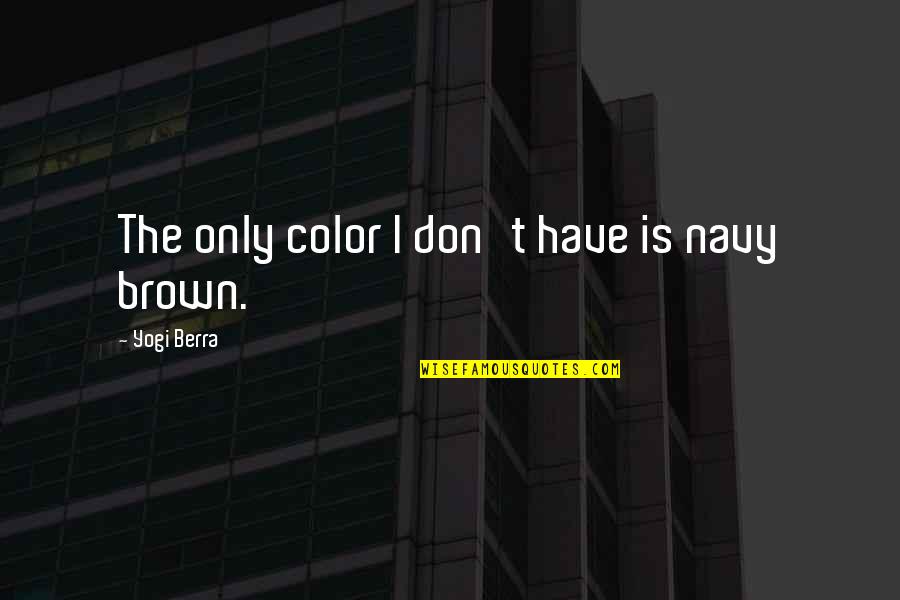 The only color I don't have is navy brown. —
Yogi Berra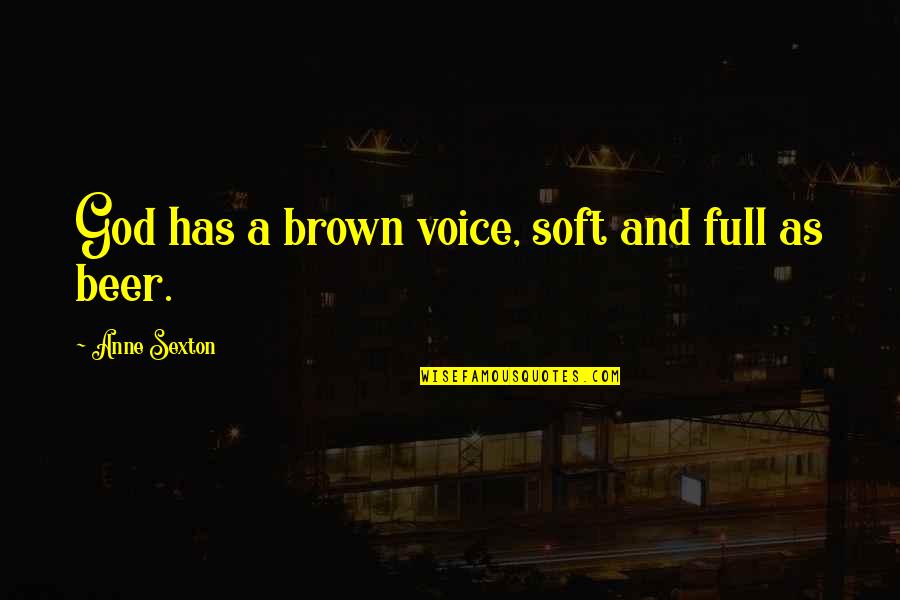 God has a brown voice, soft and full as beer. —
Anne Sexton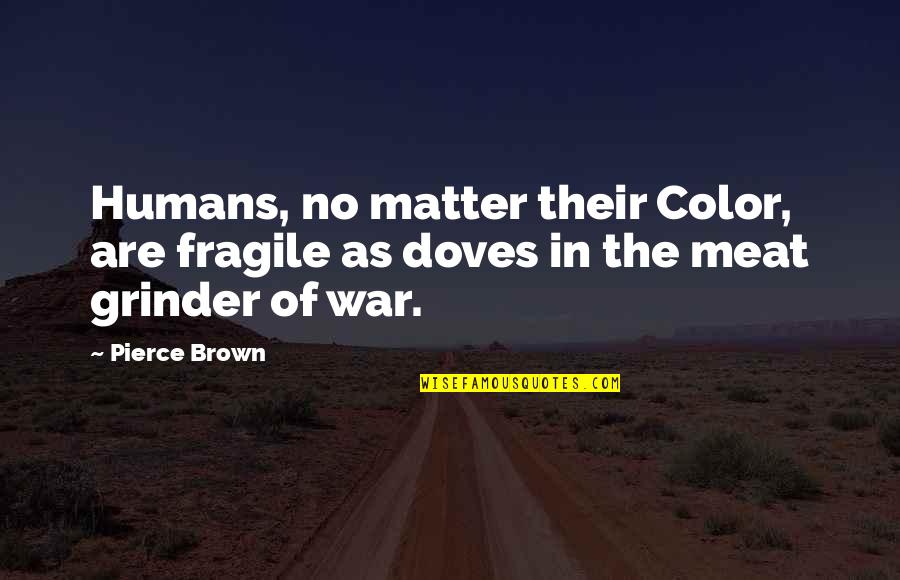 Humans, no matter their Color, are fragile as doves in the meat grinder of war. —
Pierce Brown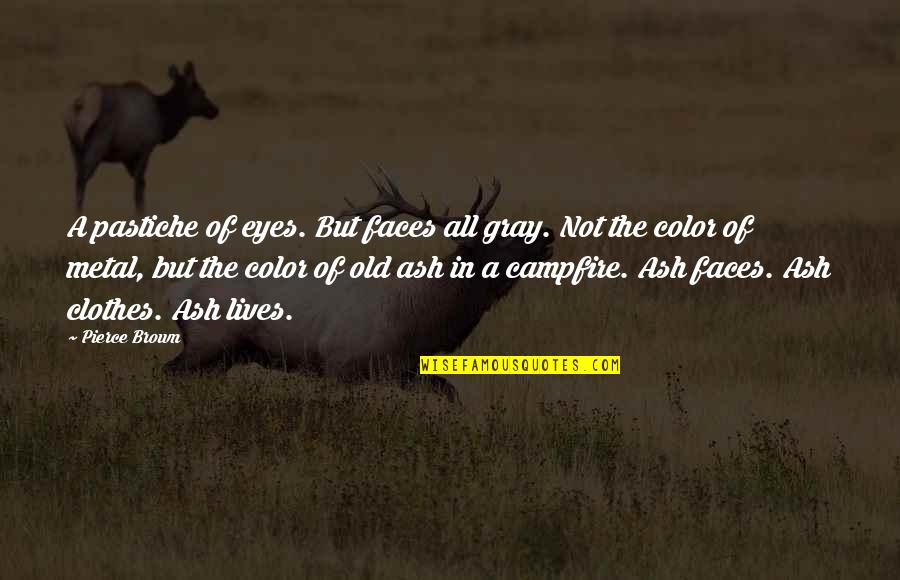 A pastiche of eyes. But faces all gray. Not the color of metal, but the color of old ash in a campfire. Ash faces. Ash clothes. Ash lives. —
Pierce Brown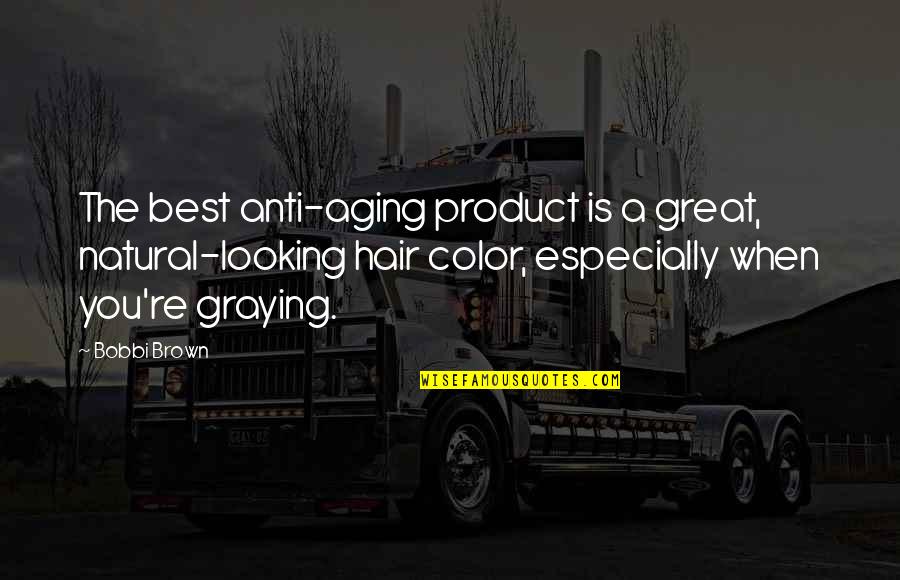 The best anti-aging product is a great, natural-looking hair color, especially when you're graying. —
Bobbi Brown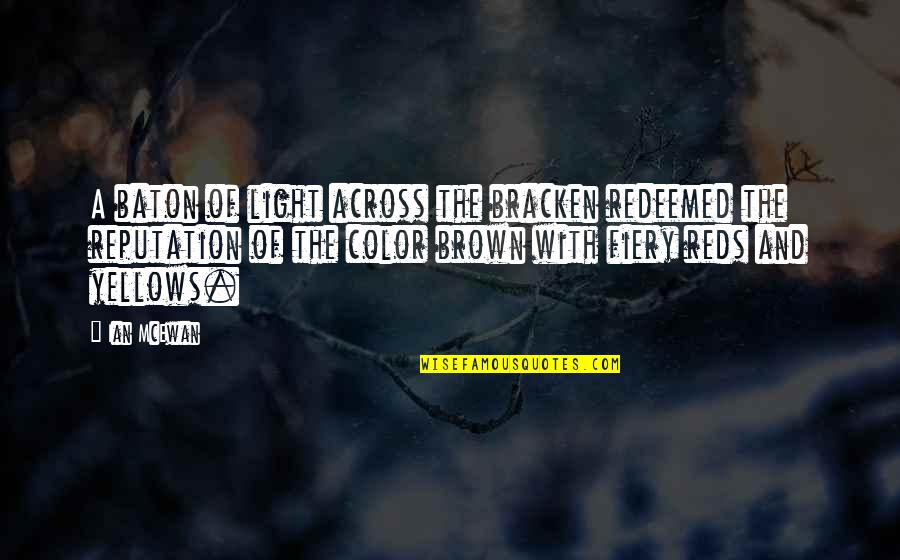 A baton of light across the bracken redeemed the reputation of the color brown with fiery reds and yellows. —
Ian McEwan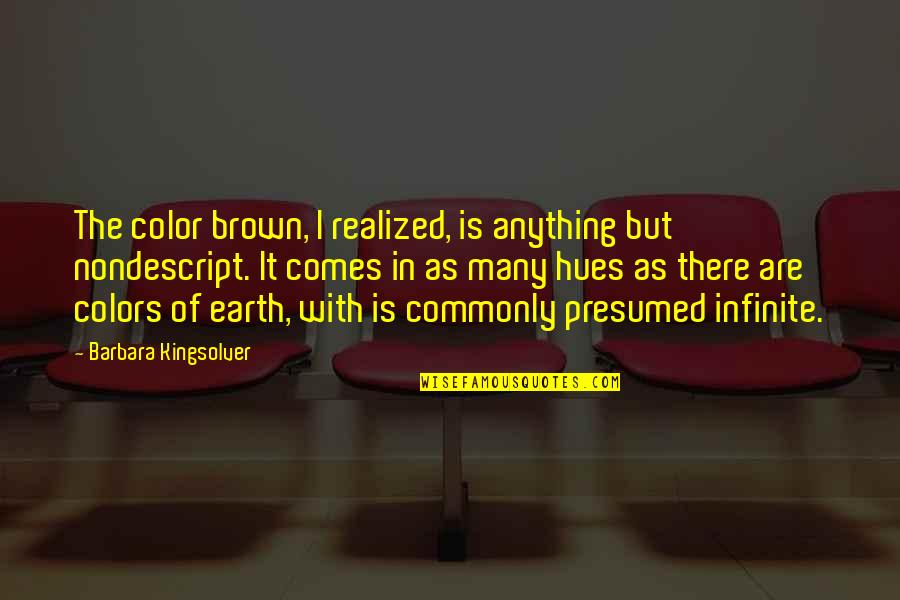 The color brown, I realized, is anything but nondescript. It comes in as many hues as there are colors of earth, with is commonly presumed infinite. —
Barbara Kingsolver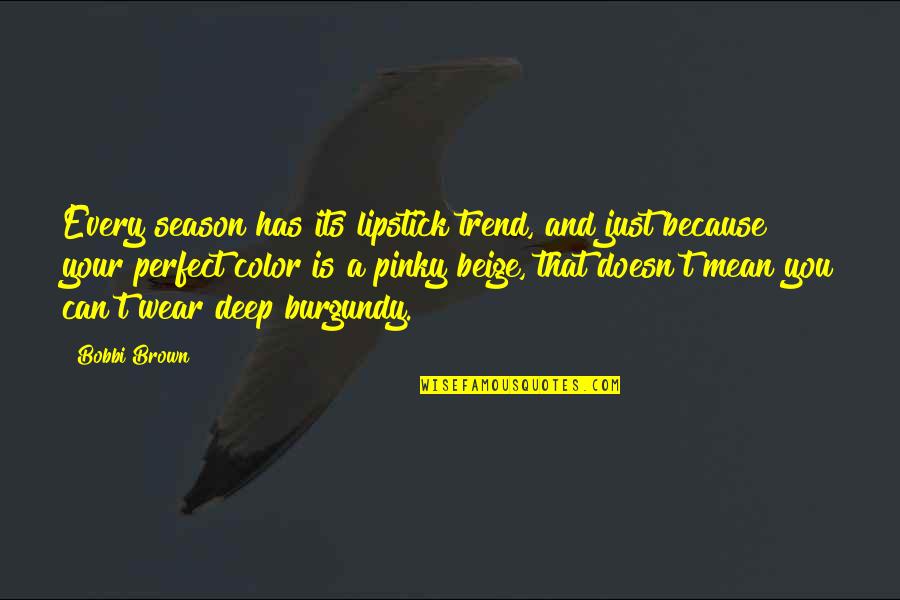 Every season has its lipstick trend, and just because your perfect color is a pinky beige, that doesn't mean you can't wear deep burgundy. —
Bobbi Brown