Broken Heart And God Quotes
Collection of top 32 famous quotes about Broken Heart And God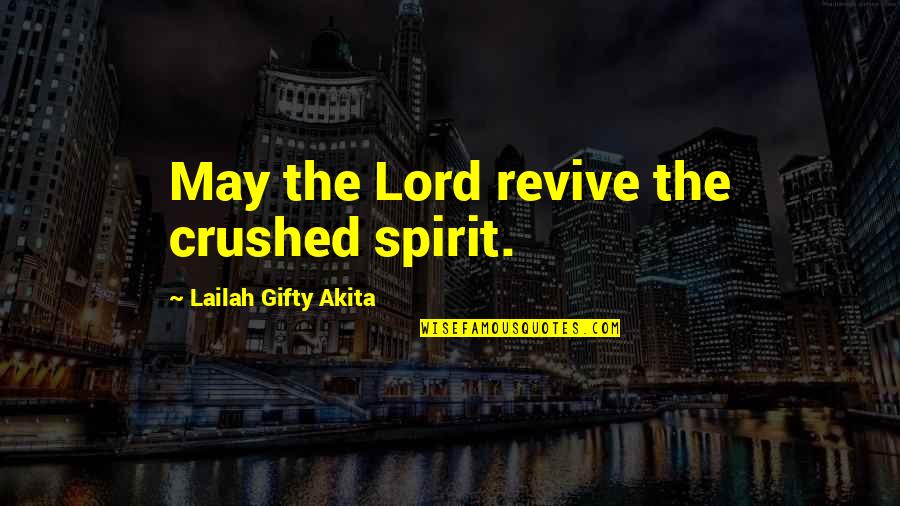 May the Lord revive the crushed spirit.
—
Lailah Gifty Akita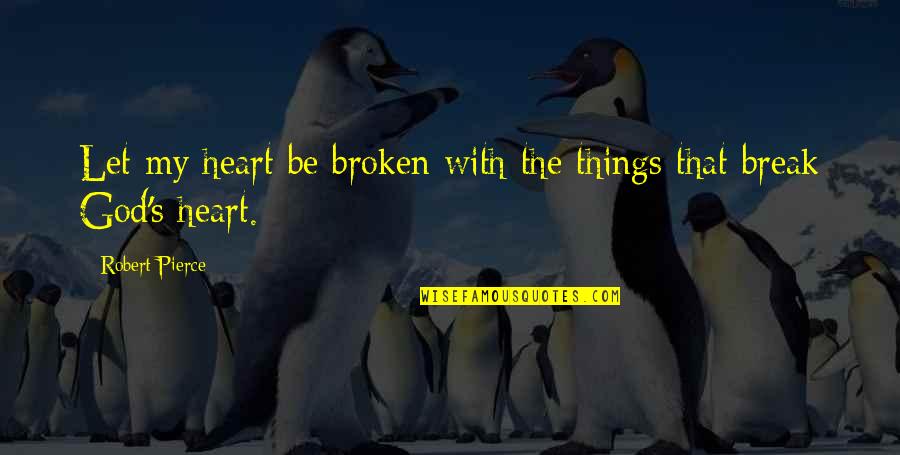 Let my heart be broken with the things that break God's heart.
—
Robert Pierce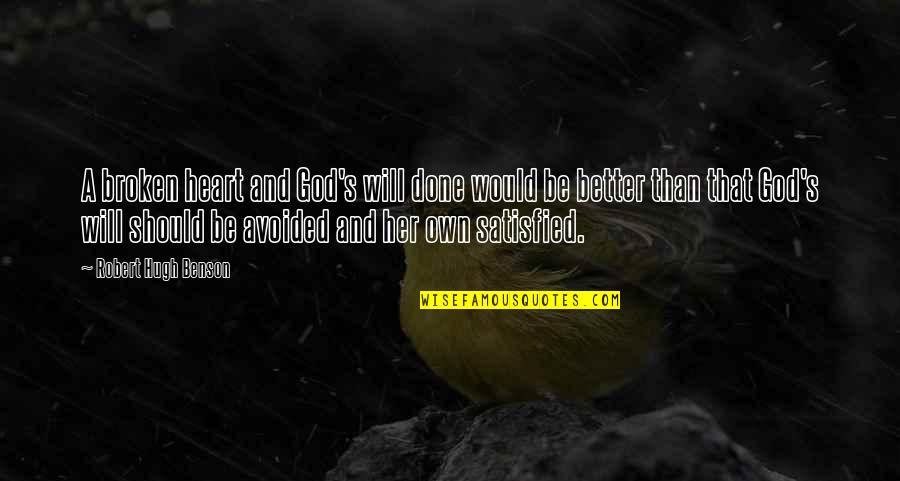 A broken heart and God's will done would be better than that God's will should be avoided and her own satisfied.
—
Robert Hugh Benson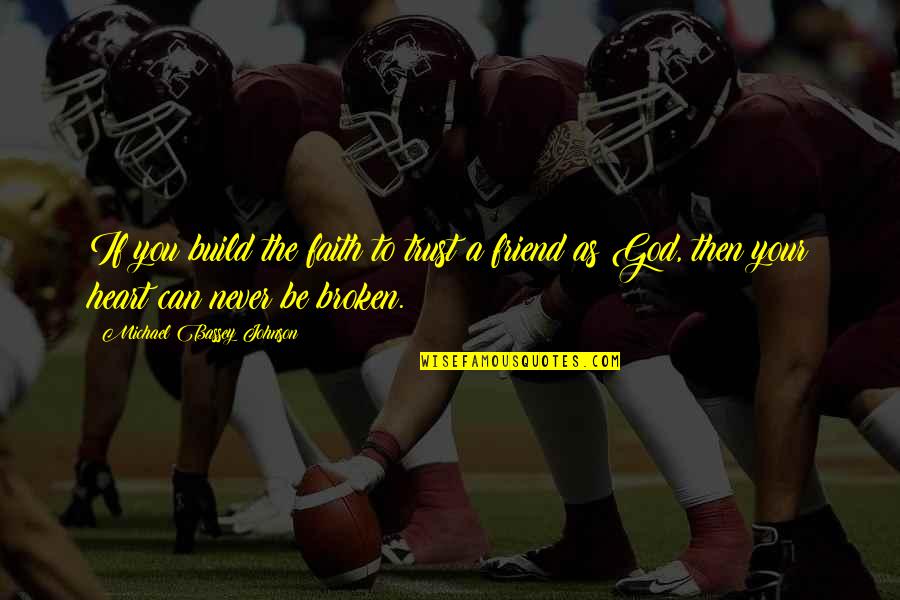 If you build the faith to trust a friend as God, then your heart can never be broken.
—
Michael Bassey Johnson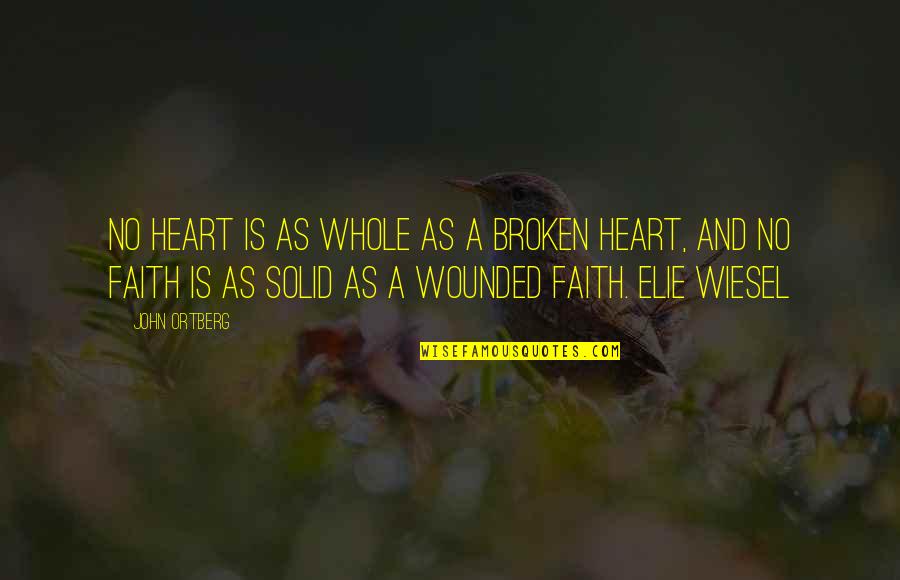 No heart is as whole as a broken heart, and no faith is as solid as a wounded faith. Elie Wiesel
—
John Ortberg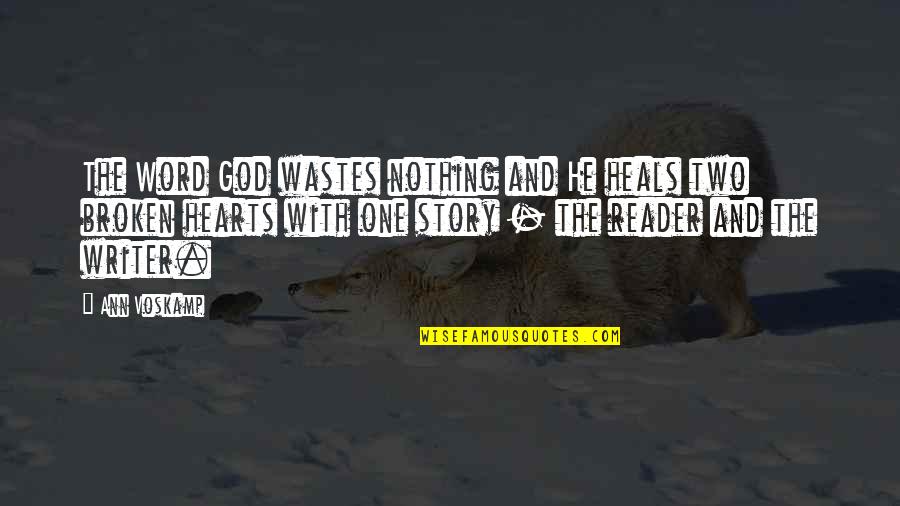 The Word God wastes nothing and He heals two broken hearts with one story - the reader and the writer.
—
Ann Voskamp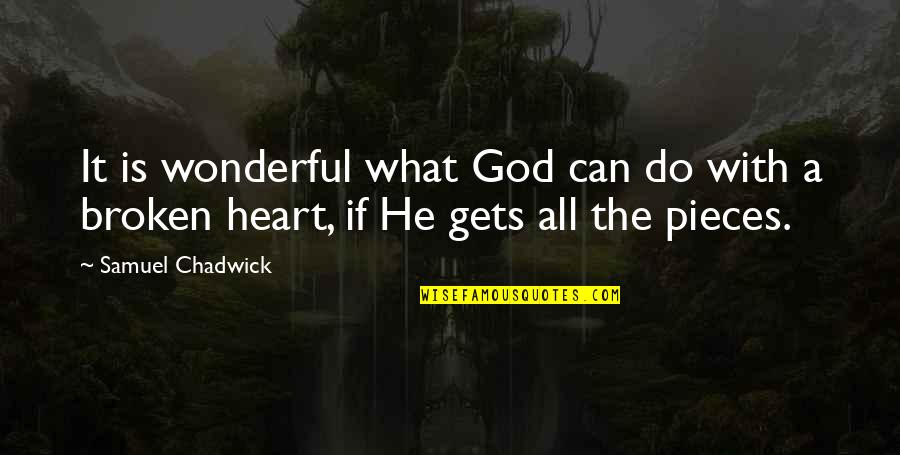 It is wonderful what God can do with a broken heart, if He gets all the pieces.
—
Samuel Chadwick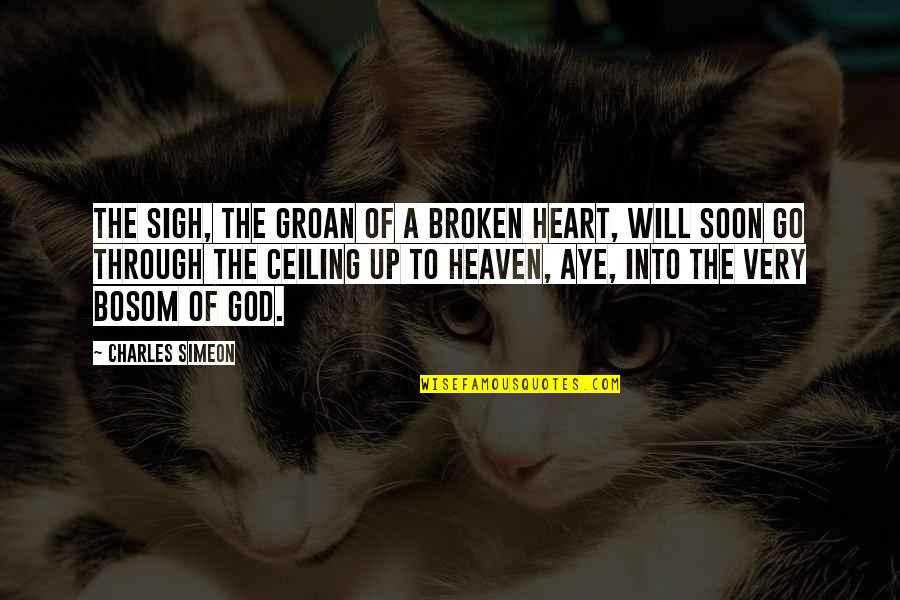 The sigh, the groan of a broken heart, will soon go through the ceiling up to heaven, aye, into the very bosom of God. —
Charles Simeon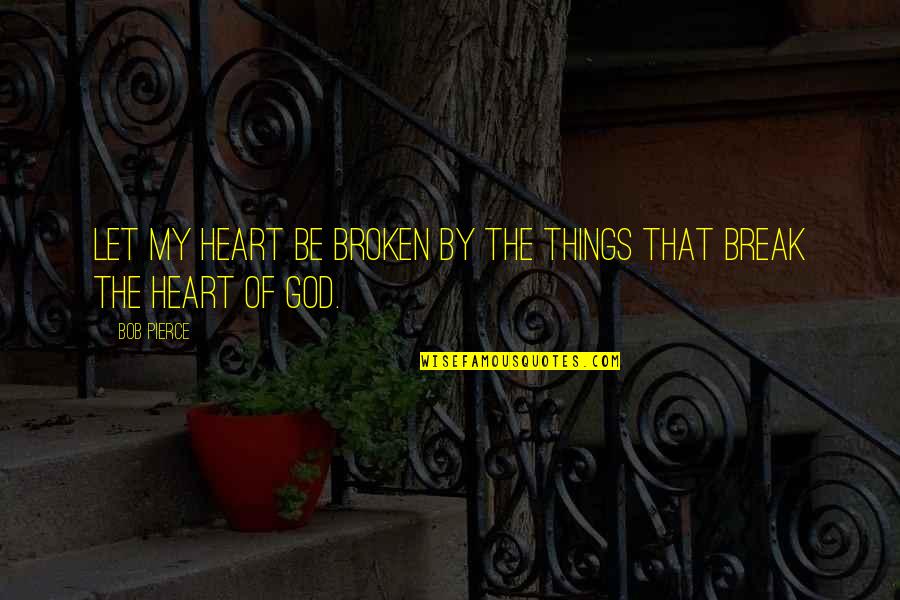 Let my heart be broken by the things that break the heart of God. —
Bob Pierce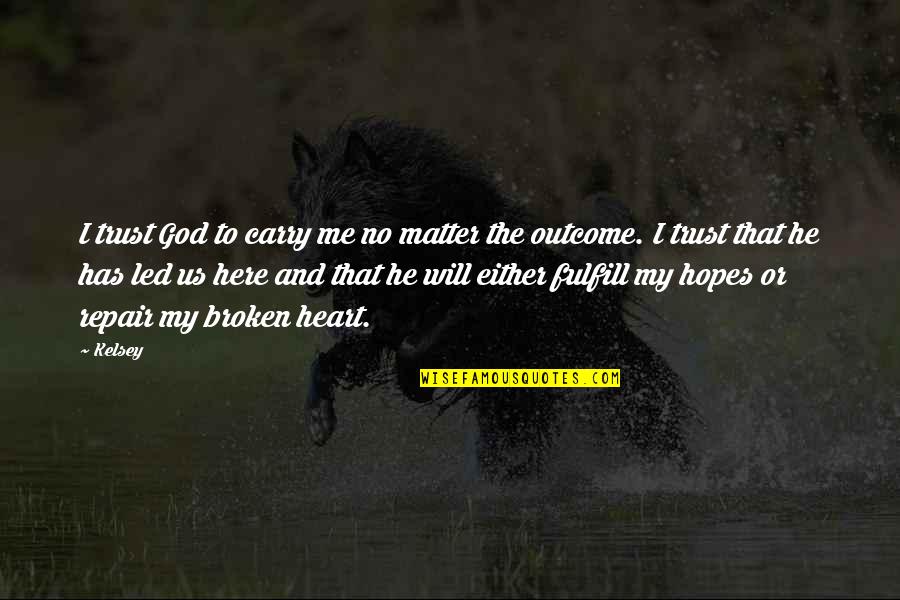 I trust God to carry me no matter the outcome. I trust that he has led us here and that he will either fulfill my hopes or repair my broken heart. —
Kelsey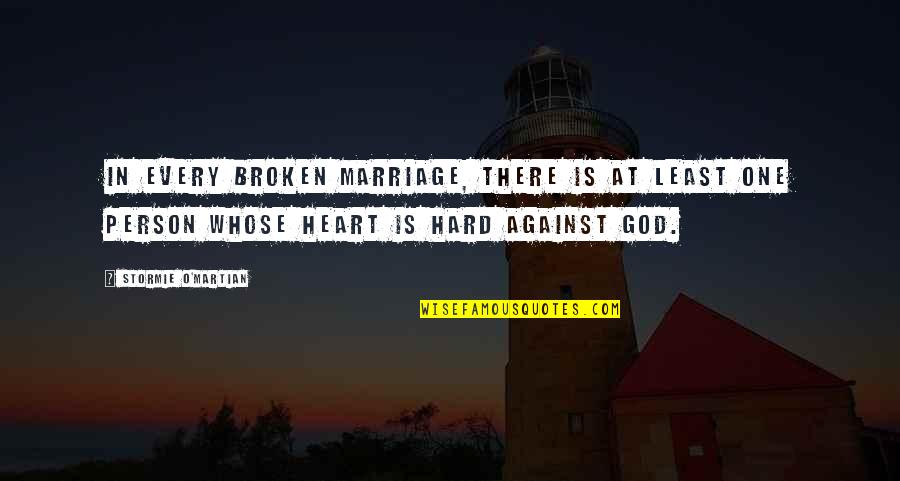 In every broken marriage, there is at least one person whose heart is hard against God. —
Stormie O'martian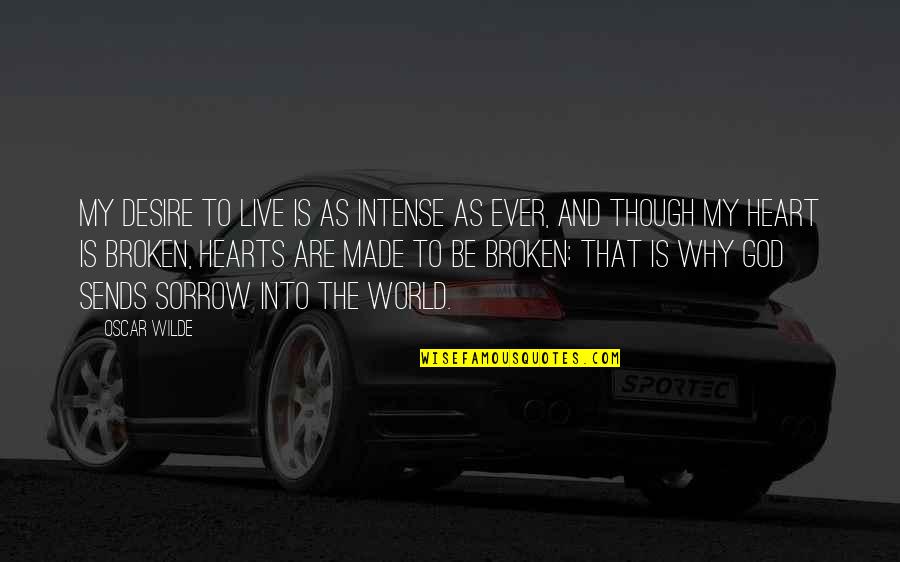 My desire to live is as intense as ever, and though my heart is broken, hearts are made to be broken: that is why God sends sorrow into the world. —
Oscar Wilde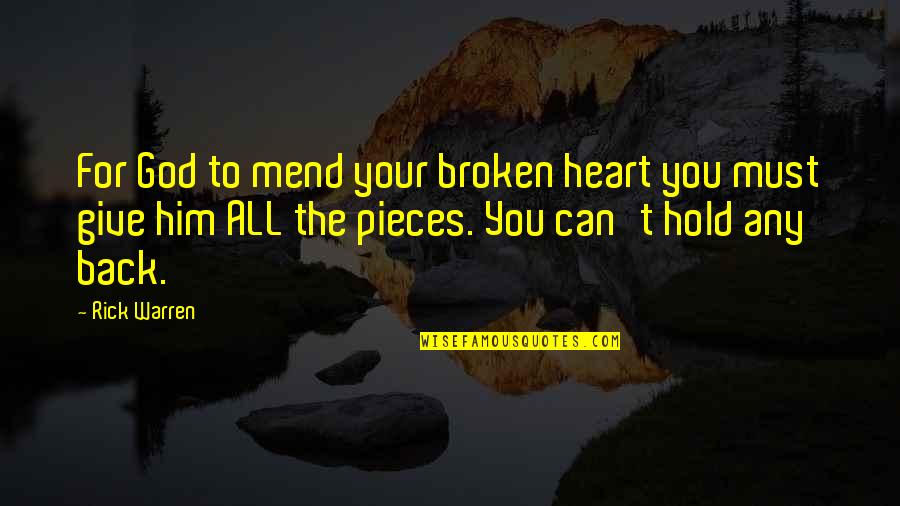 For God to mend your broken heart you must give him ALL the pieces. You can't hold any back. —
Rick Warren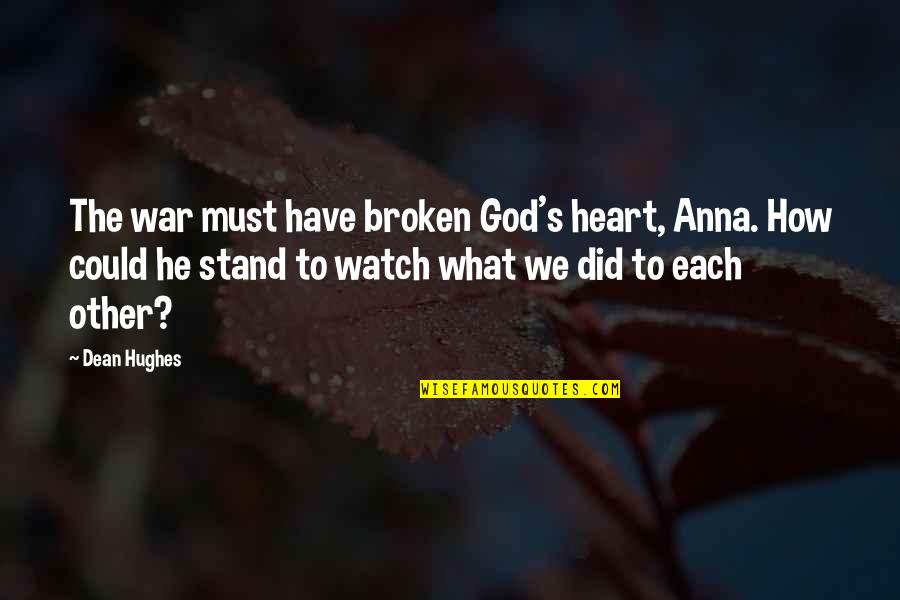 The war must have broken God's heart, Anna. How could he stand to watch what we did to each other? —
Dean Hughes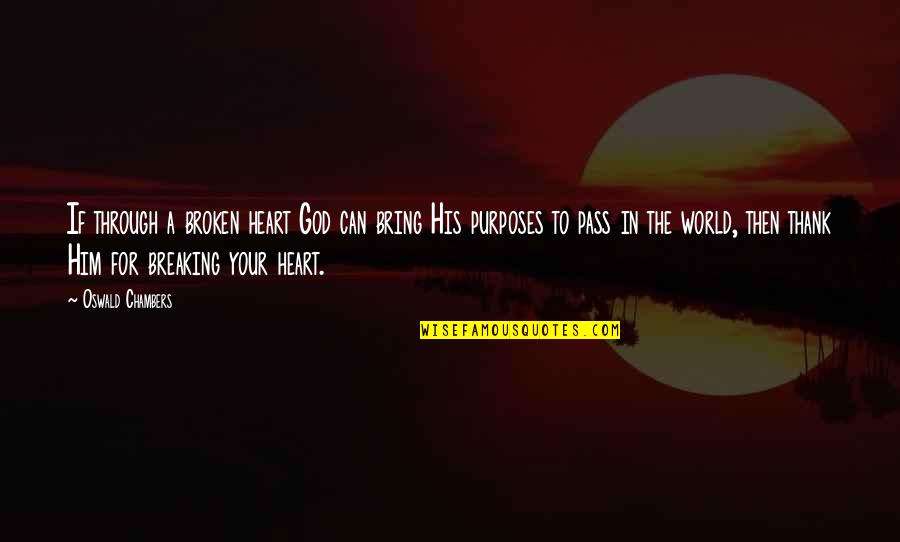 If through a broken heart God can bring His purposes to pass in the world, then thank Him for breaking your heart. —
Oswald Chambers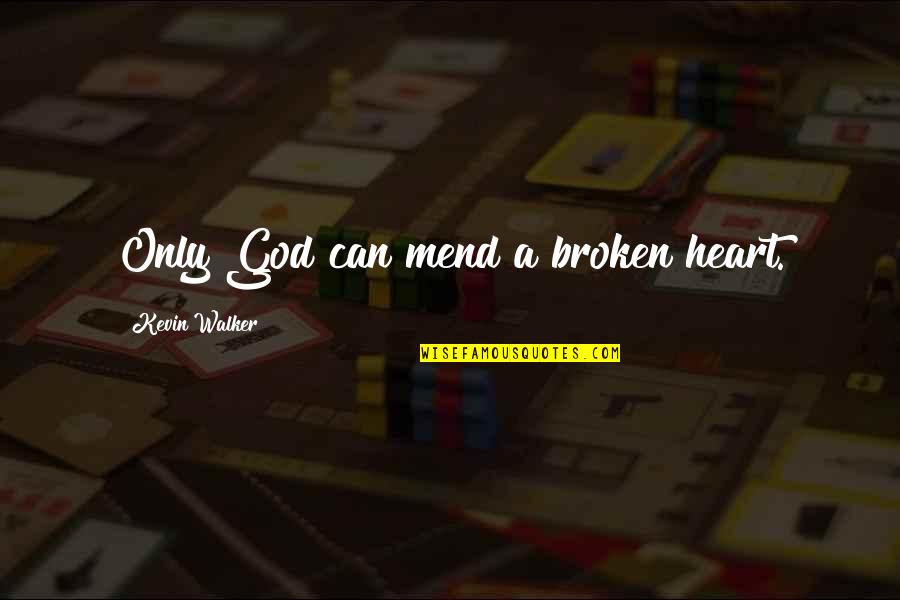 Only God can mend a broken heart. —
Kevin Walker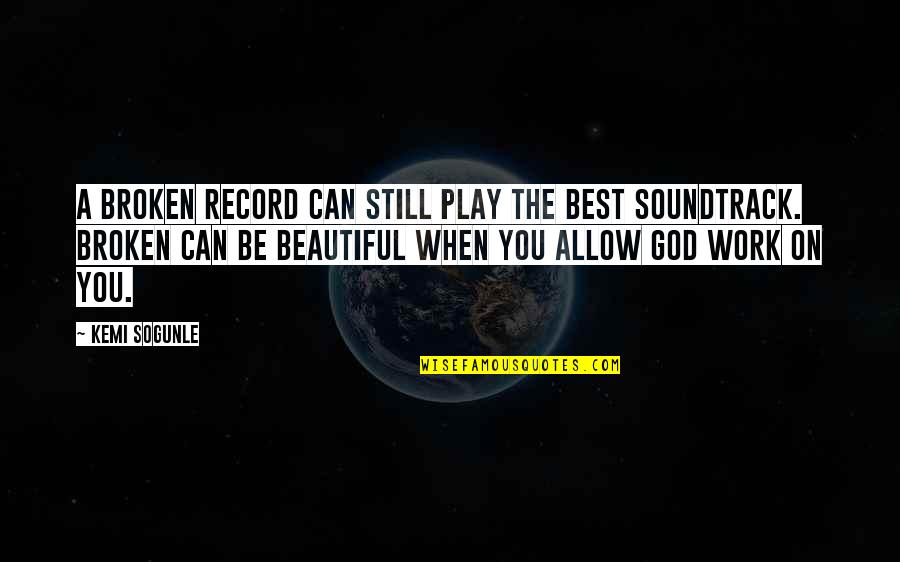 A Broken Record can still play the best soundtrack. Broken can be beautiful when you allow God work on you. —
Kemi Sogunle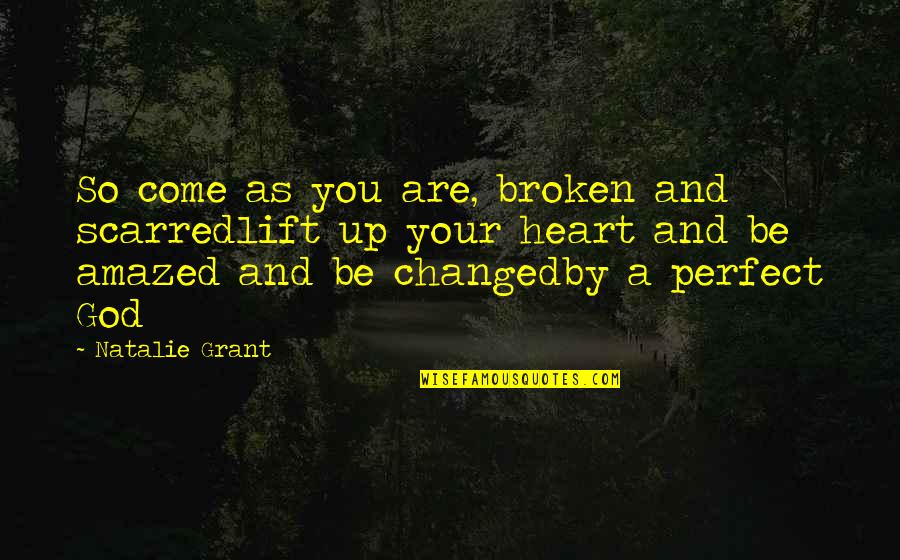 So come as you are, broken and scarred
lift up your heart and be amazed and be changed
by a perfect God —
Natalie Grant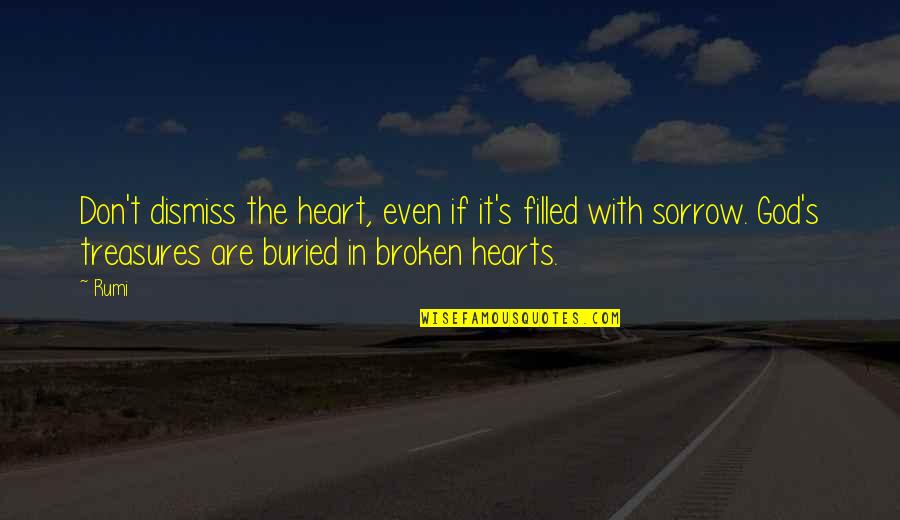 Don't dismiss the heart, even if it's filled with sorrow. God's treasures are buried in broken hearts. —
Rumi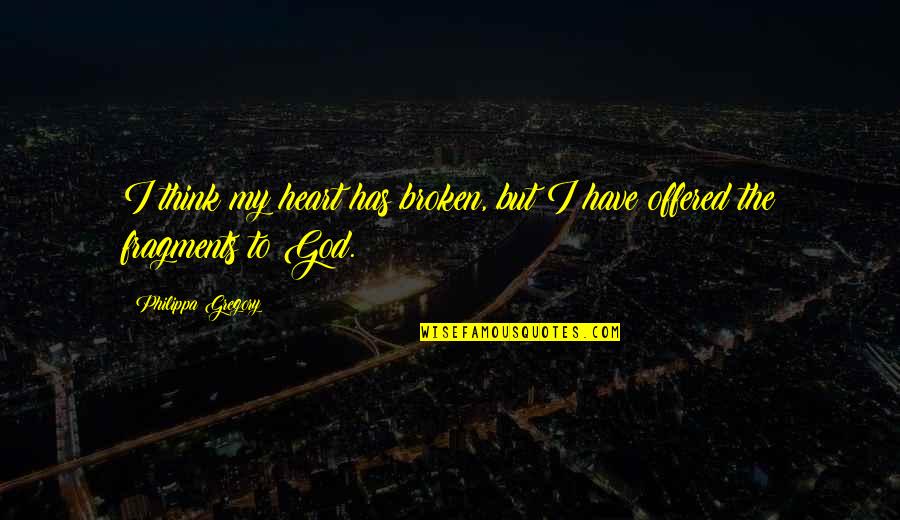 I think my heart has broken, but I have offered the fragments to God. —
Philippa Gregory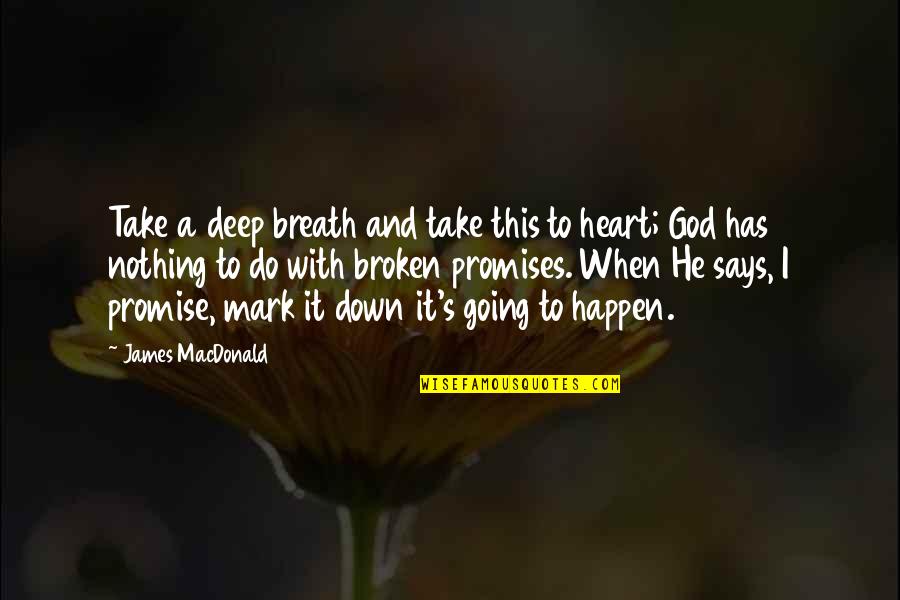 Take a deep breath and take this to heart; God has nothing to do with broken promises. When He says, I promise, mark it down it's going to happen. —
James MacDonald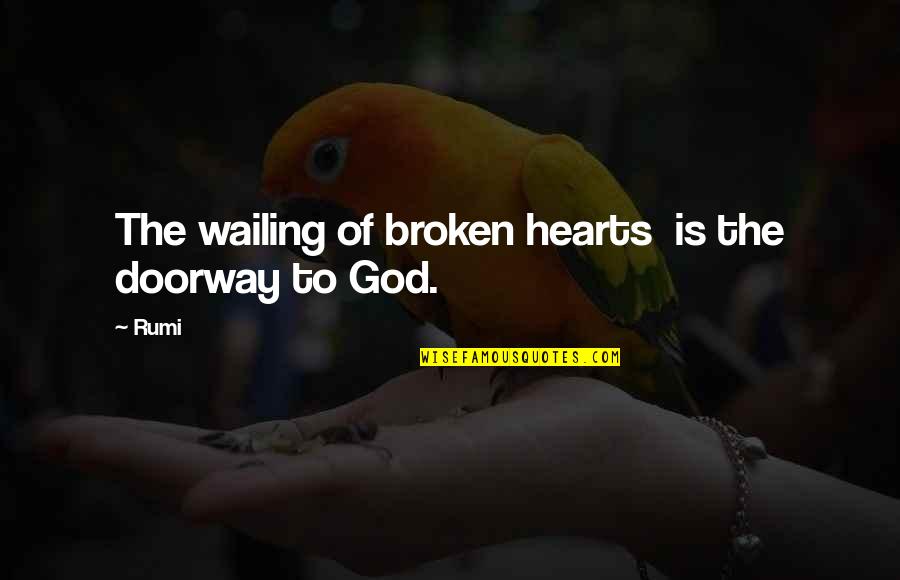 The wailing of broken hearts
is the doorway to God. —
Rumi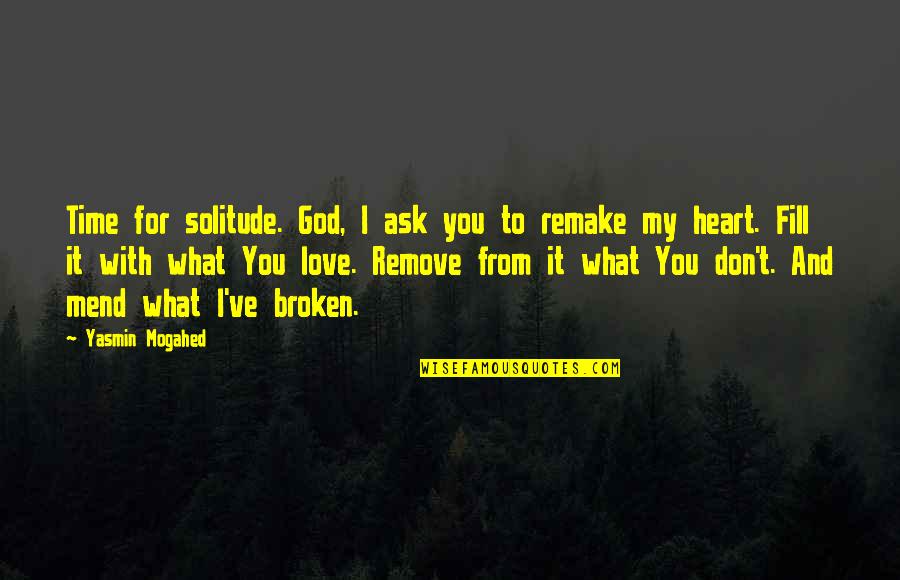 Time for solitude. God, I ask you to remake my heart. Fill it with what You love. Remove from it what You don't. And mend what I've broken. —
Yasmin Mogahed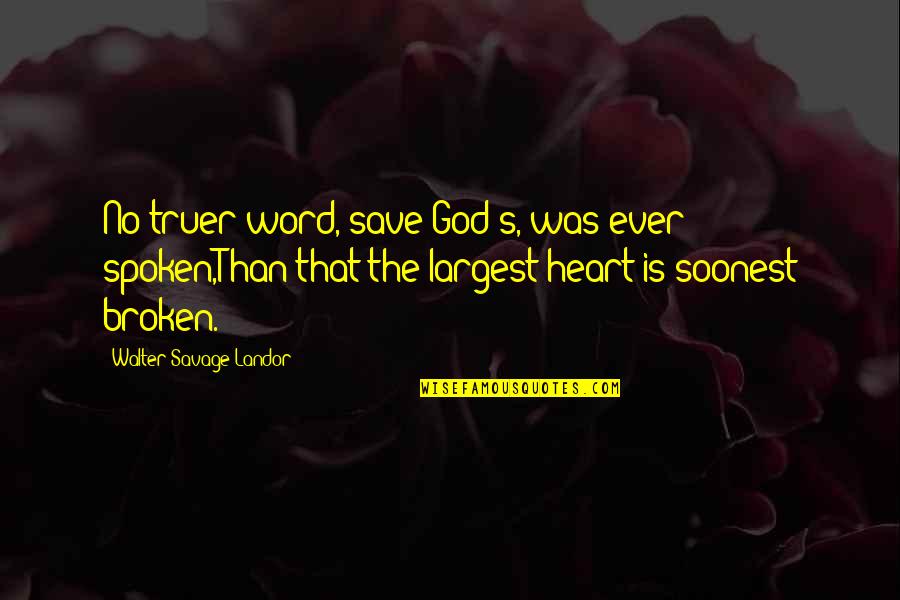 No truer word, save God's, was ever spoken,
Than that the largest heart is soonest broken. —
Walter Savage Landor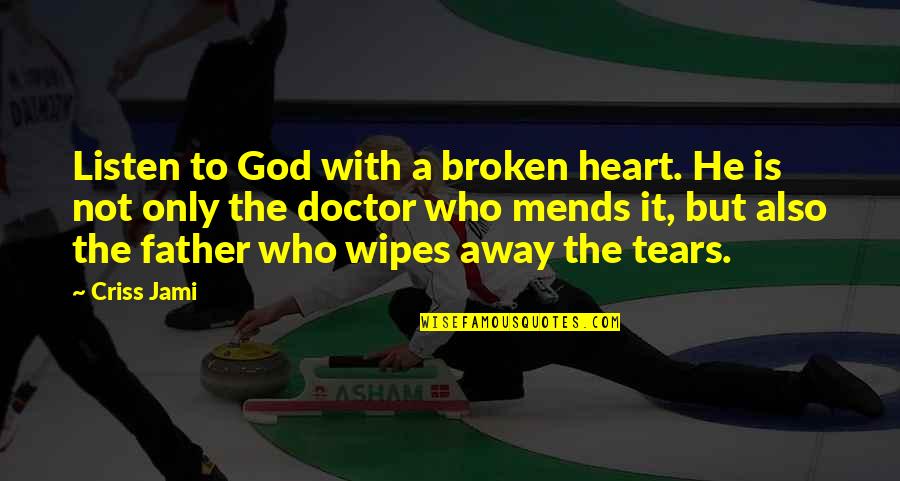 Listen to God with a broken heart. He is not only the doctor who mends it, but also the father who wipes away the tears. —
Criss Jami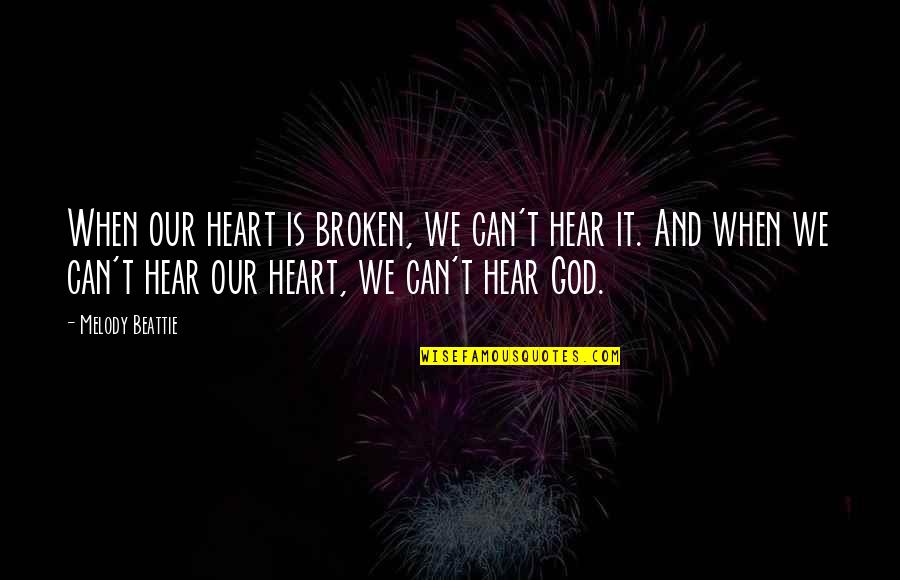 When our heart is broken, we can't hear it. And when we can't hear our heart, we can't hear God. —
Melody Beattie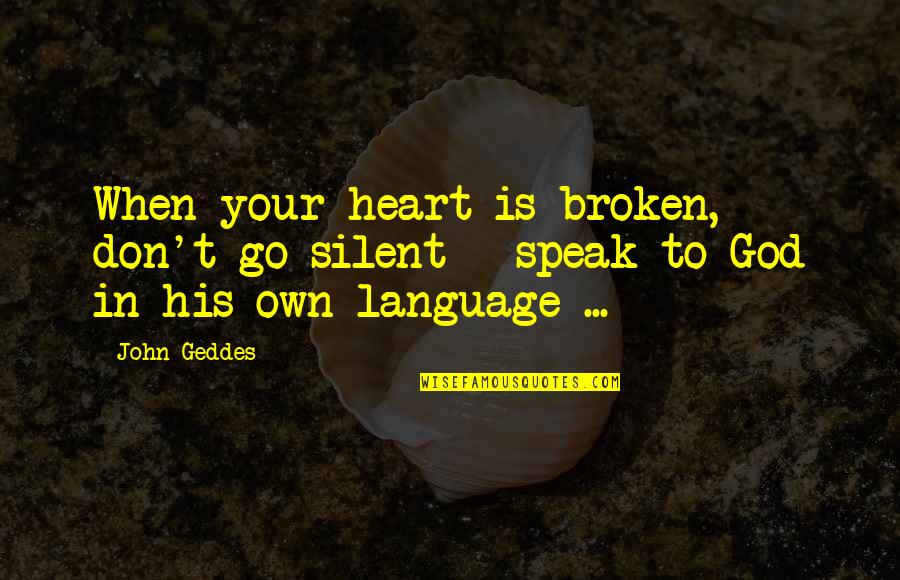 When your heart is broken, don't go silent - speak to God in his own language ... —
John Geddes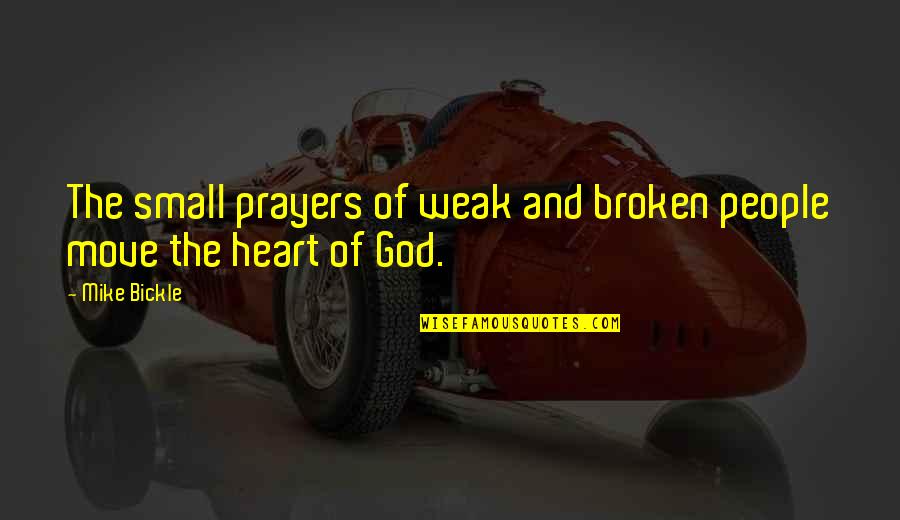 The small prayers of weak and broken people move the heart of God. —
Mike Bickle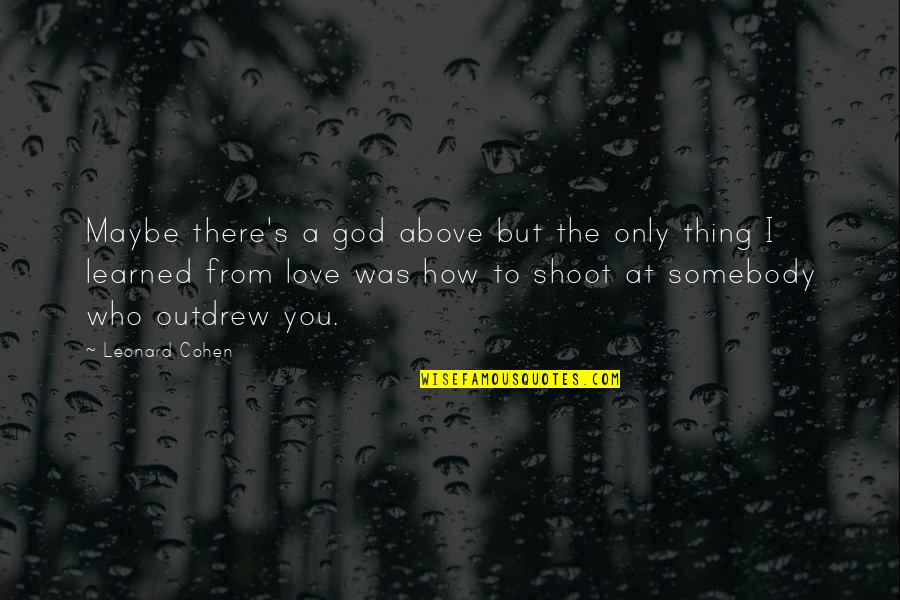 Maybe there's a god above but the only thing I learned from love was how to shoot at somebody who outdrew you. —
Leonard Cohen