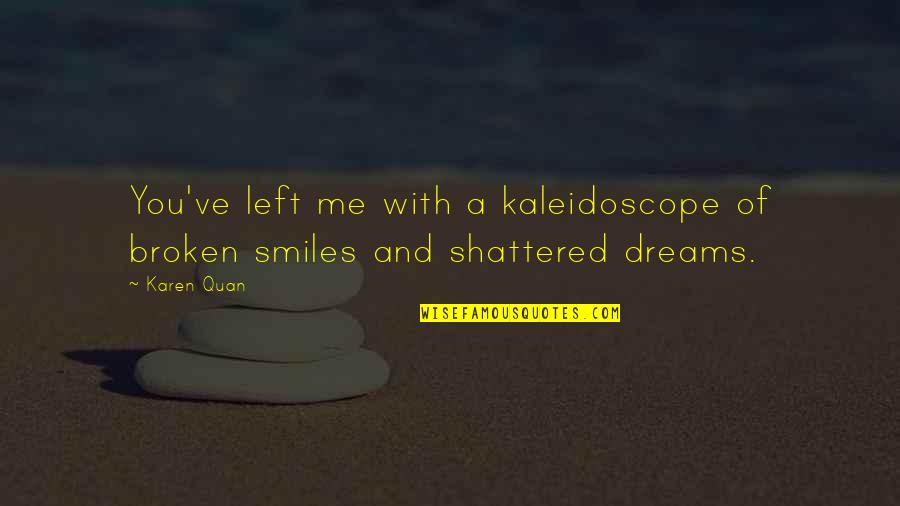 You've left me with a kaleidoscope of broken smiles and shattered dreams.
—
Karen Quan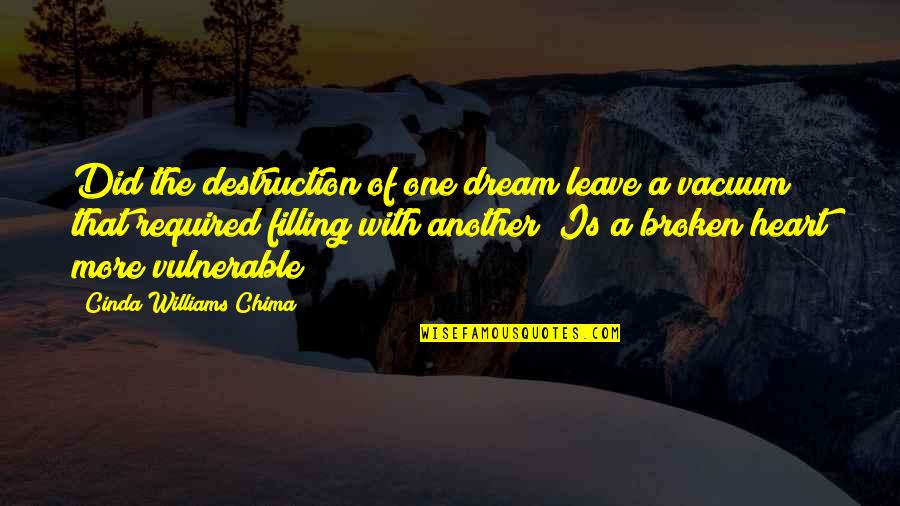 Did the destruction of one dream leave a vacuum that required filling with another? Is a broken heart more vulnerable?
—
Cinda Williams Chima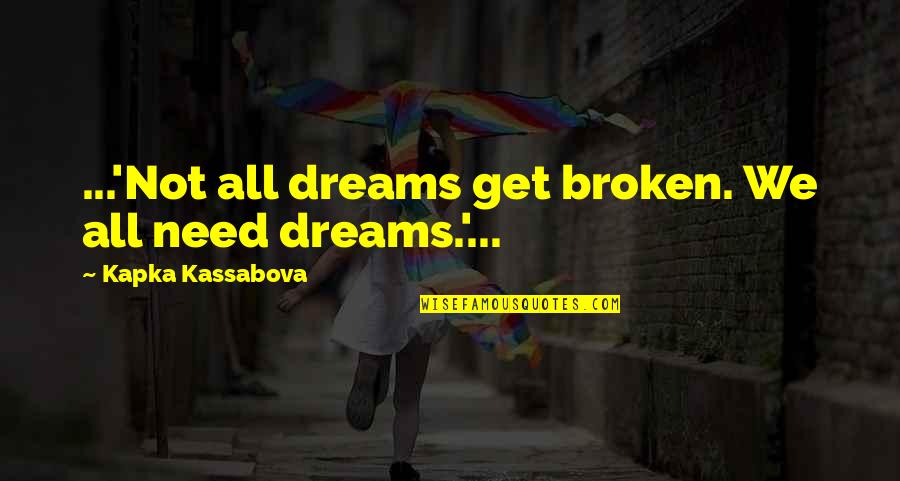 ...'Not all dreams get broken. We all need dreams.'...
—
Kapka Kassabova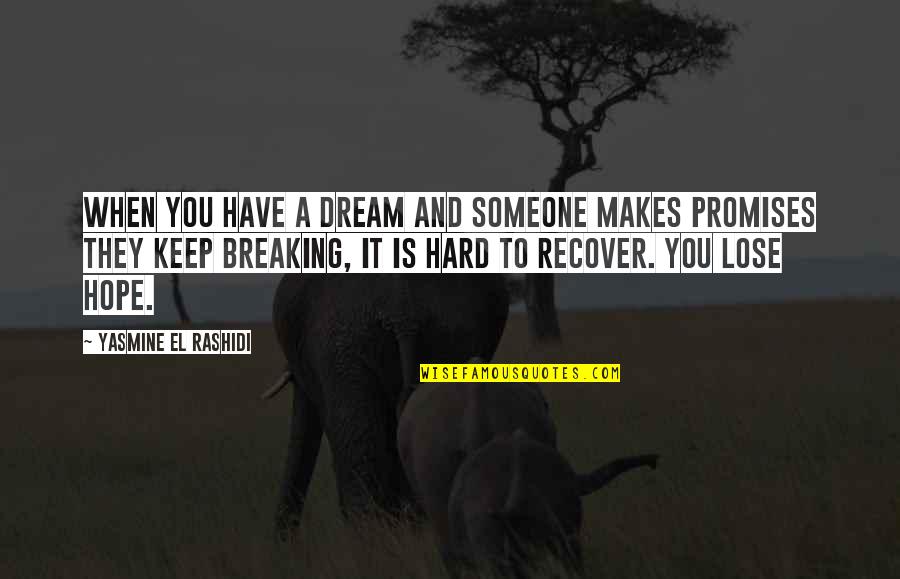 When you have a dream and someone makes promises they keep breaking, it is hard to recover. You lose hope.
—
Yasmine El Rashidi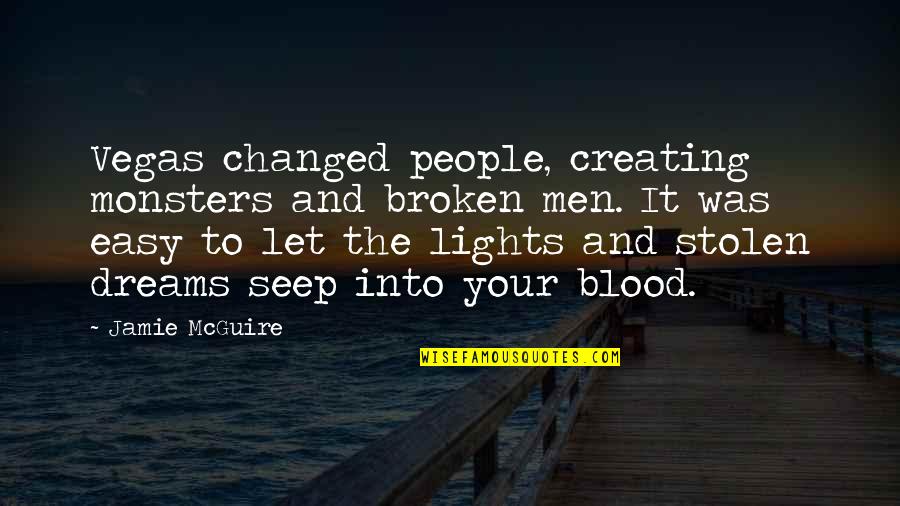 Vegas changed people, creating monsters and broken men. It was easy to let the lights and stolen dreams seep into your blood.
—
Jamie McGuire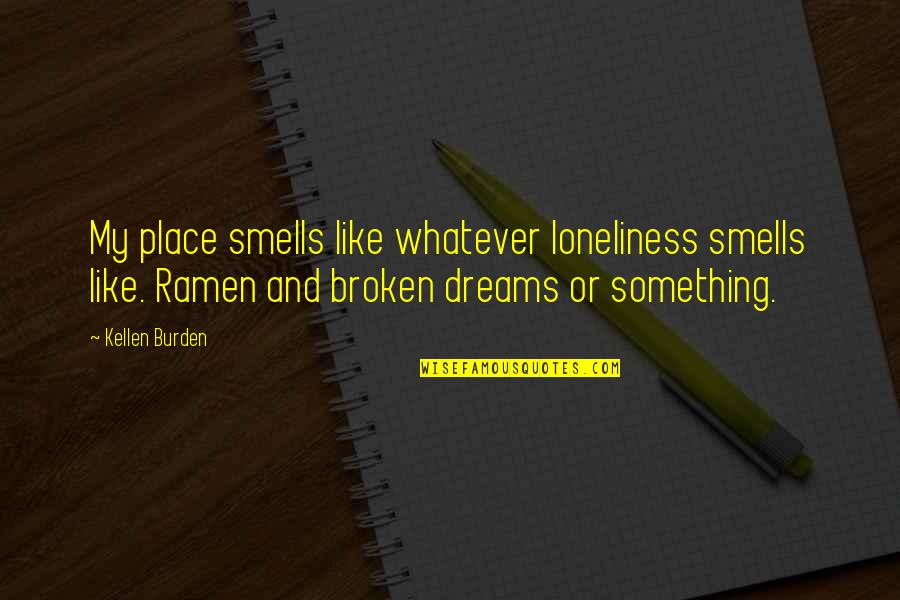 My place smells like whatever loneliness smells like. Ramen and broken dreams or something.
—
Kellen Burden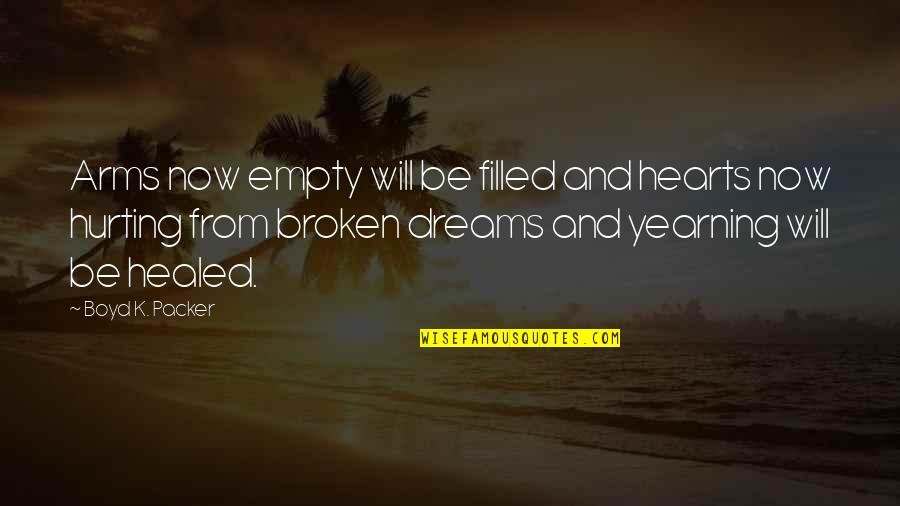 Arms now empty will be filled and hearts now hurting from broken dreams and yearning will be healed.
—
Boyd K. Packer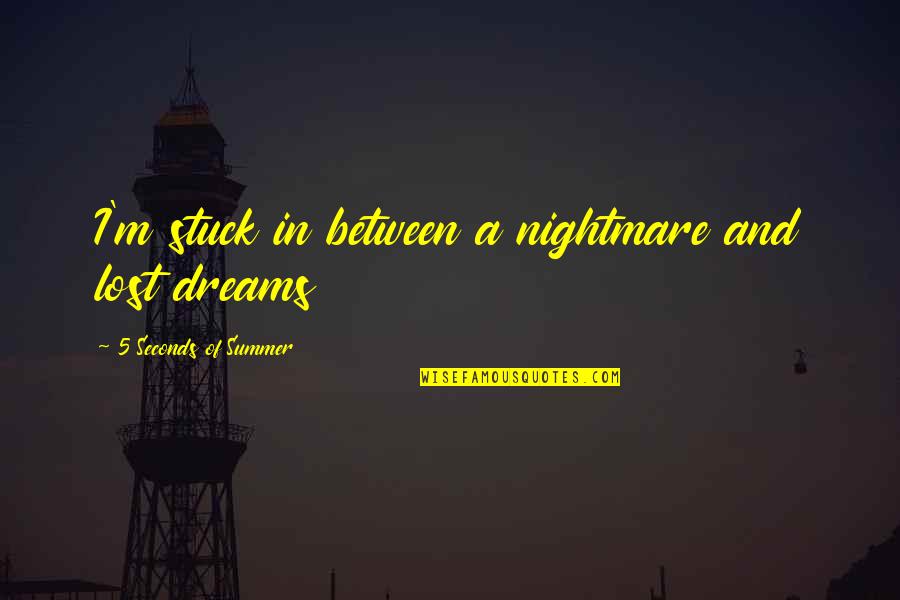 I'm stuck in between a nightmare and lost dreams
—
5 Seconds Of Summer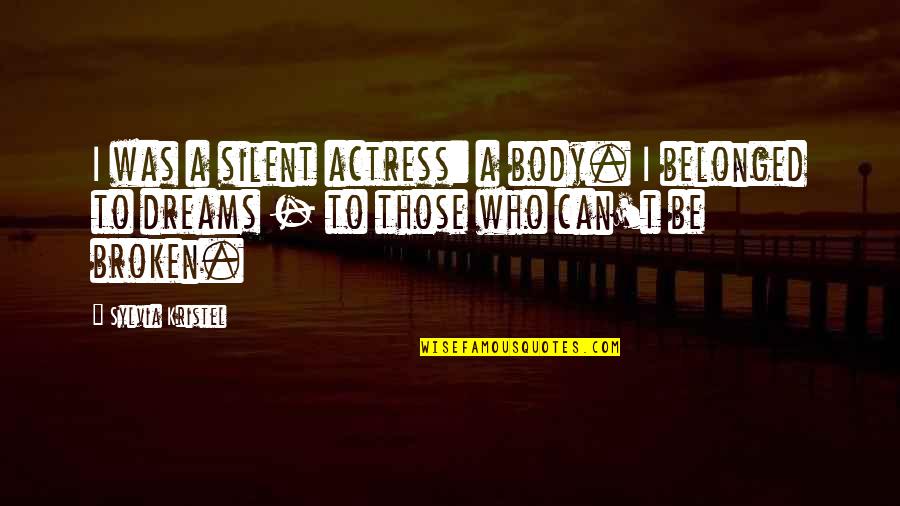 I was a silent actress: a body. I belonged to dreams - to those who can't be broken.
—
Sylvia Kristel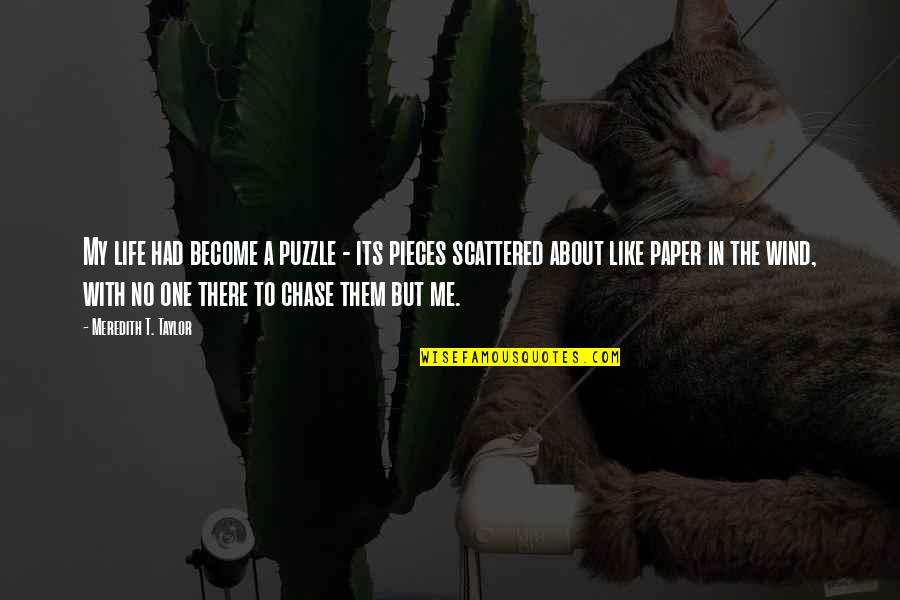 My life had become a puzzle - its pieces scattered about like paper in the wind, with no one there to chase them but me.
—
Meredith T. Taylor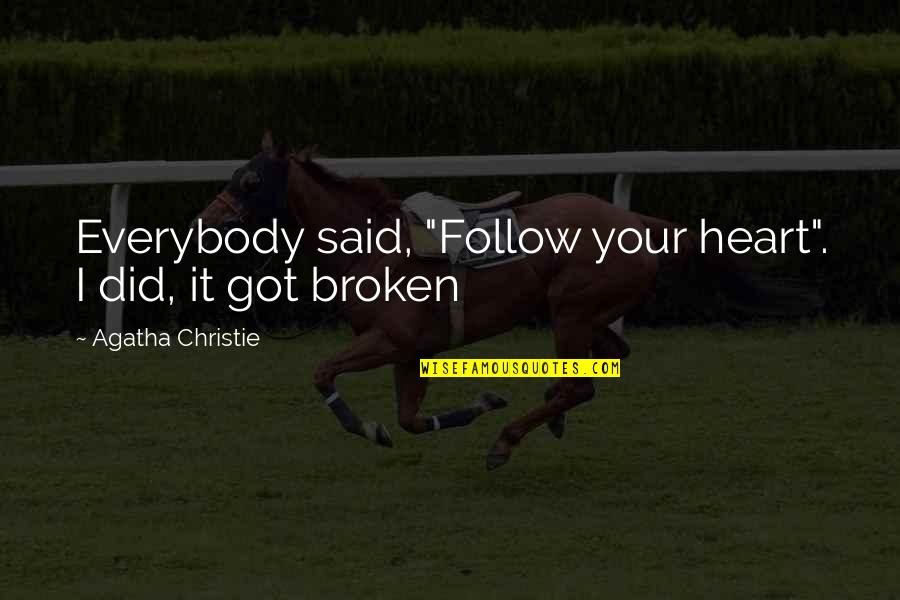 Everybody said, "Follow your heart". I did, it got broken
—
Agatha Christie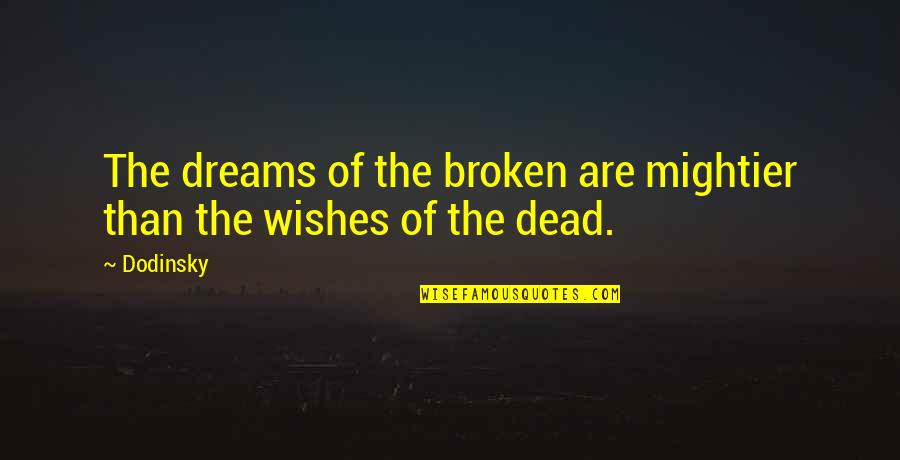 The dreams of the broken are mightier than the wishes of the dead.
—
Dodinsky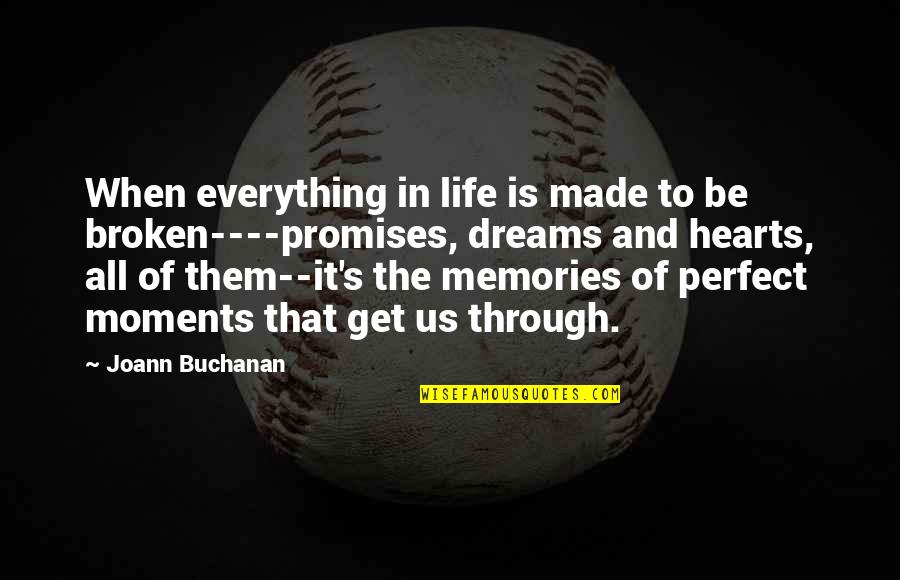 When everything in life is made to be broken----promises, dreams and hearts, all of them--it's the memories of perfect moments that get us through. —
Joann Buchanan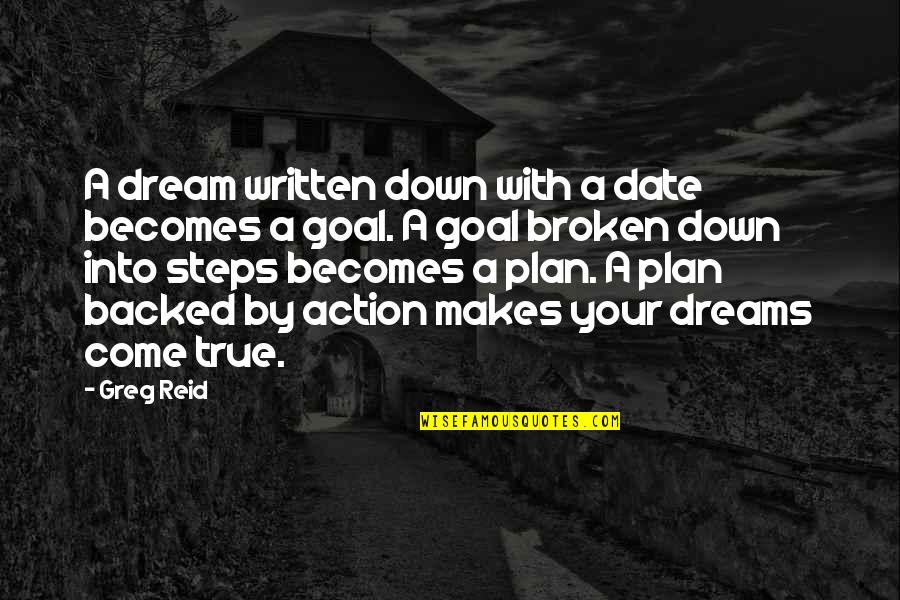 A dream written down with a date becomes a goal. A goal broken down into steps becomes a plan. A plan backed by action makes your dreams come true. —
Greg Reid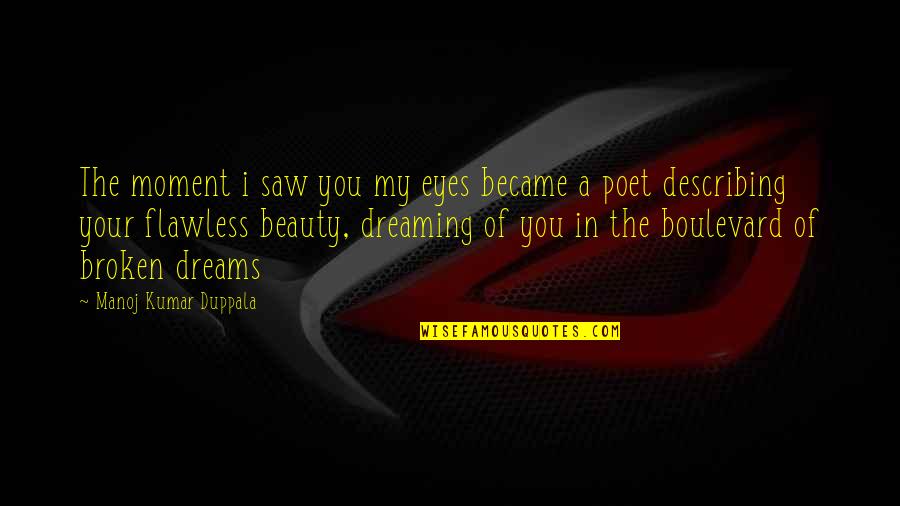 The moment i saw you my eyes became a poet describing your flawless beauty, dreaming of you in the boulevard of
broken dreams
—
Manoj Kumar Duppala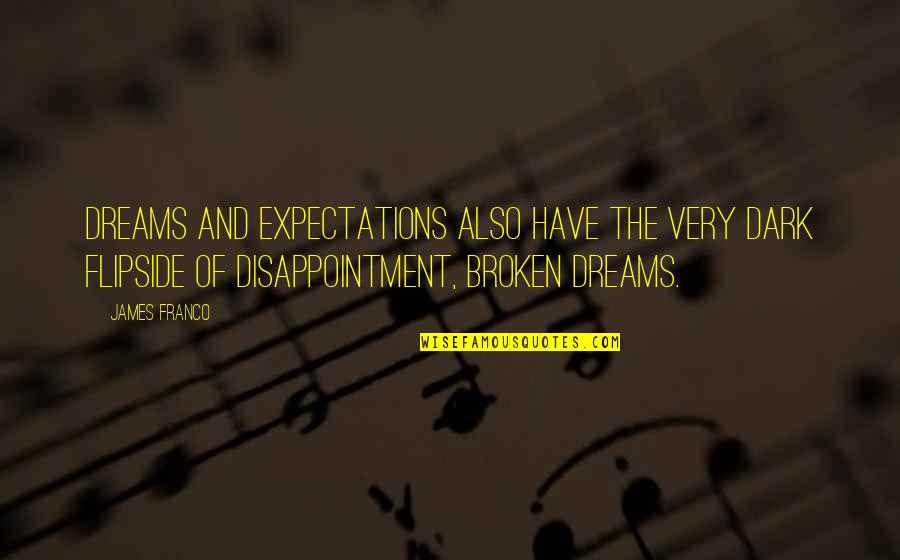 Dreams and expectations also have the very dark flipside of disappointment,
broken dreams
. —
James Franco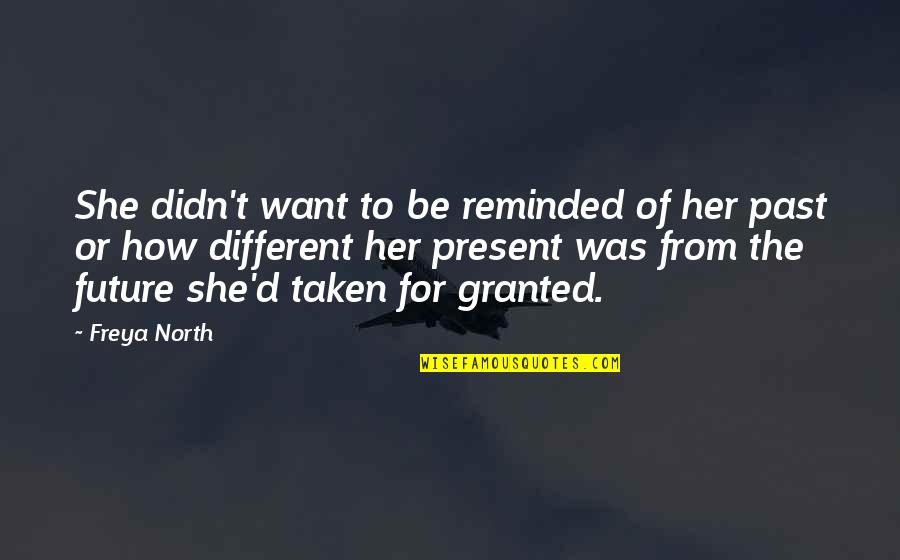 She didn't want to be reminded of her past or how different her present was from the future she'd taken for granted. —
Freya North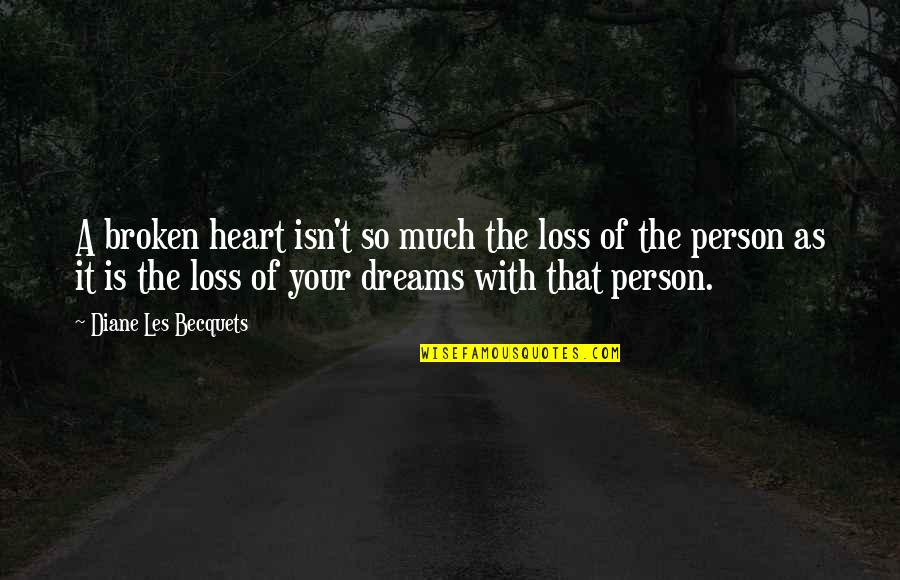 A broken heart isn't so much the loss of the person as it is the loss of your dreams with that person. —
Diane Les Becquets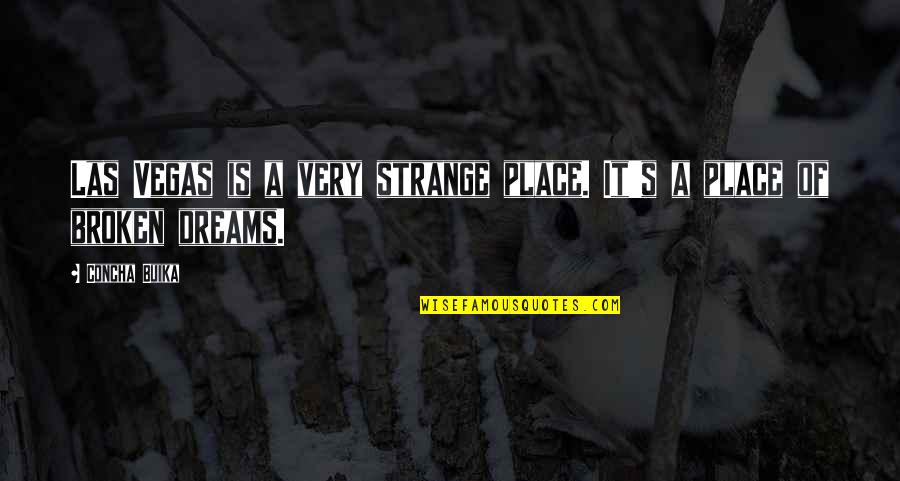 Las Vegas is a very strange place. It's a place of
broken dreams
. —
Concha Buika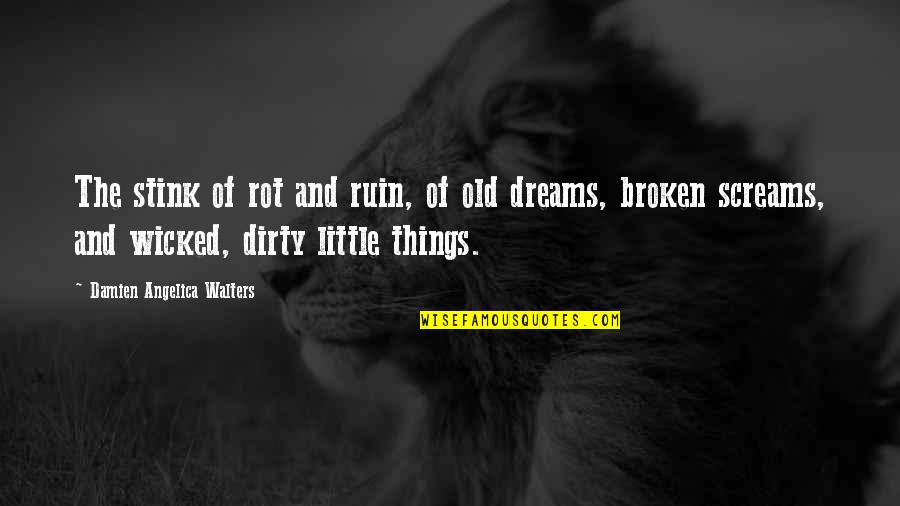 The stink of rot and ruin, of old dreams, broken screams, and wicked, dirty little things. —
Damien Angelica Walters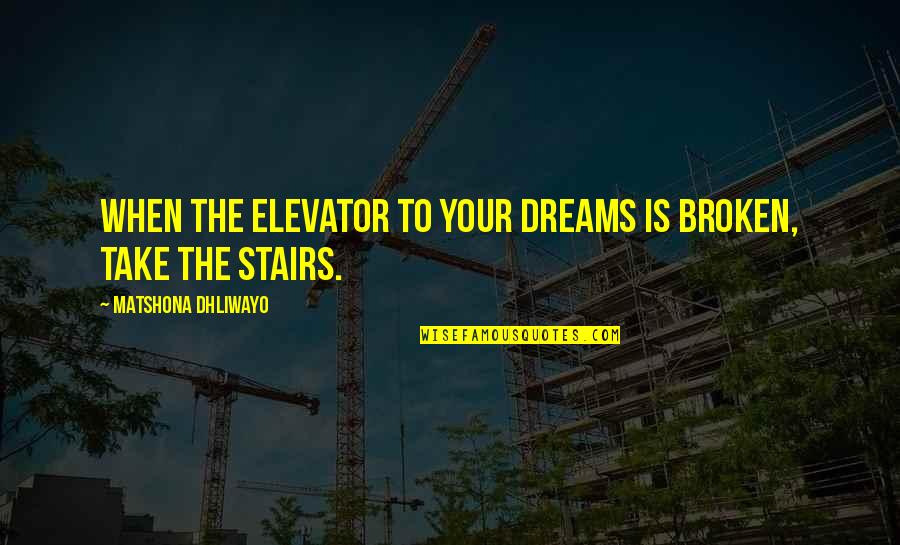 When the elevator to your dreams is broken, take the stairs. —
Matshona Dhliwayo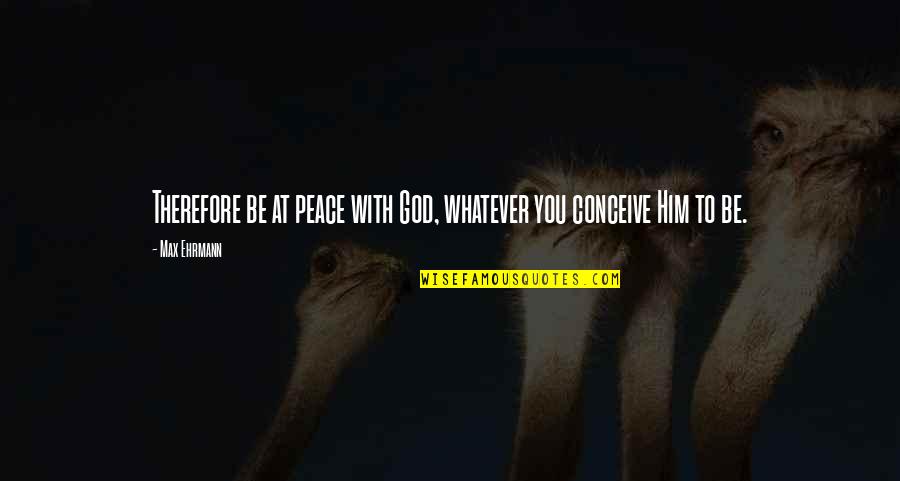 Therefore be at peace with God, whatever you conceive Him to be. —
Max Ehrmann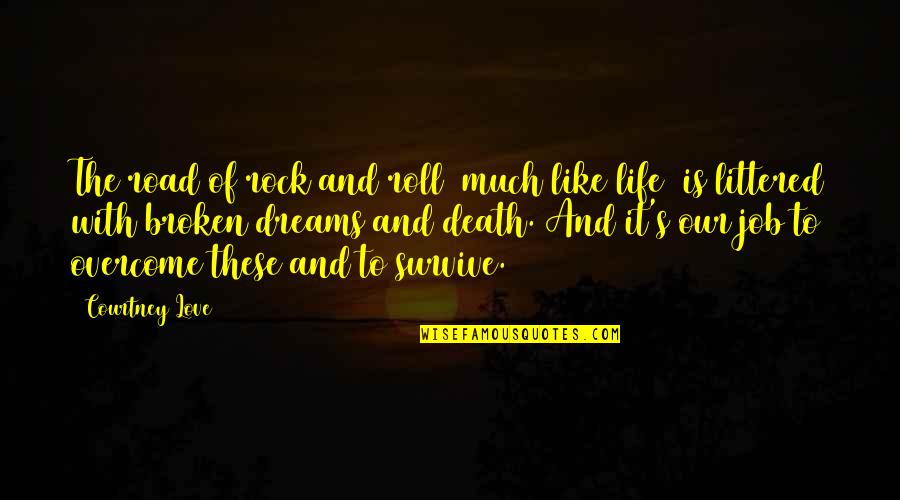 The road of rock and roll (much like life) is littered with
broken dreams
and death. And it's our job to overcome these and to survive. —
Courtney Love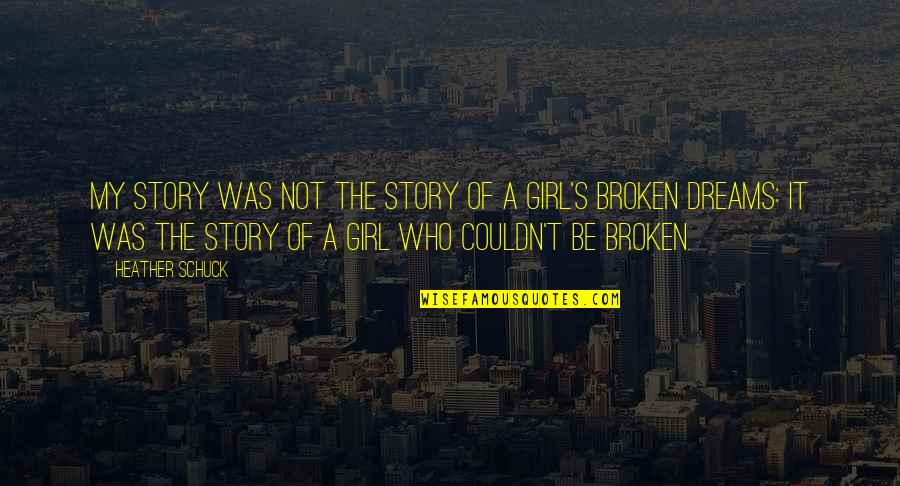 My story was not the story of a girl's
broken dreams
: it was the story of a girl who couldn't be broken. —
Heather Schuck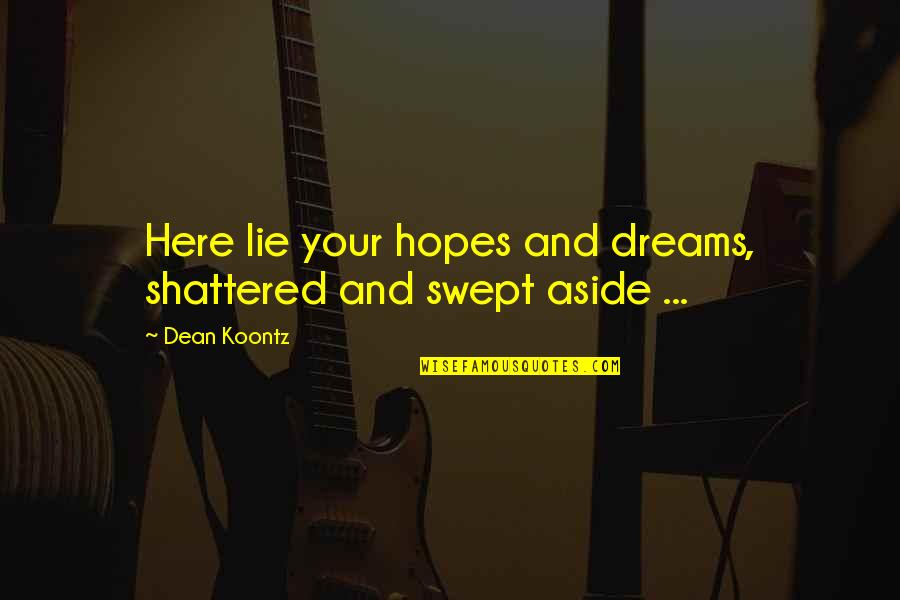 Here lie your hopes and dreams, shattered and swept aside ... —
Dean Koontz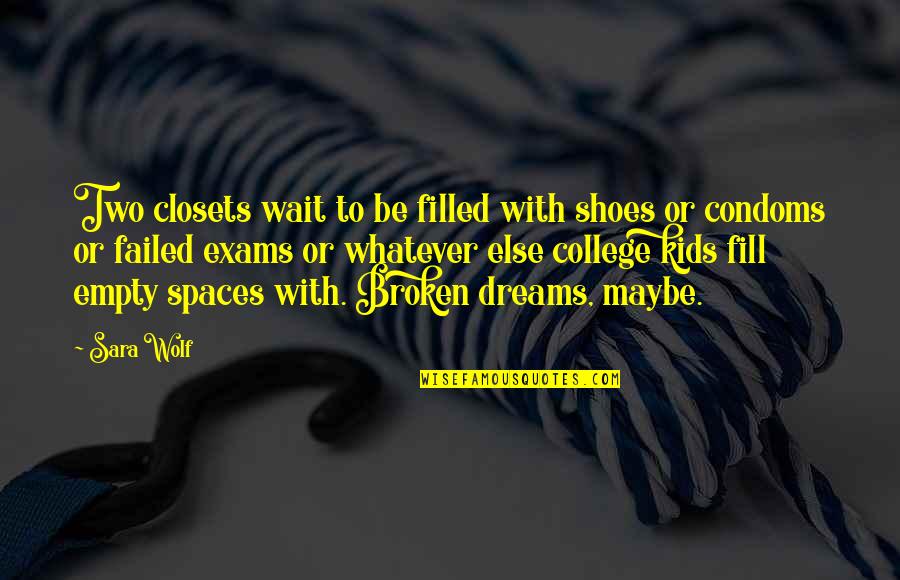 Two closets wait to be filled with shoes or condoms or failed exams or whatever else college kids fill empty spaces with.
Broken dreams
, maybe. —
Sara Wolf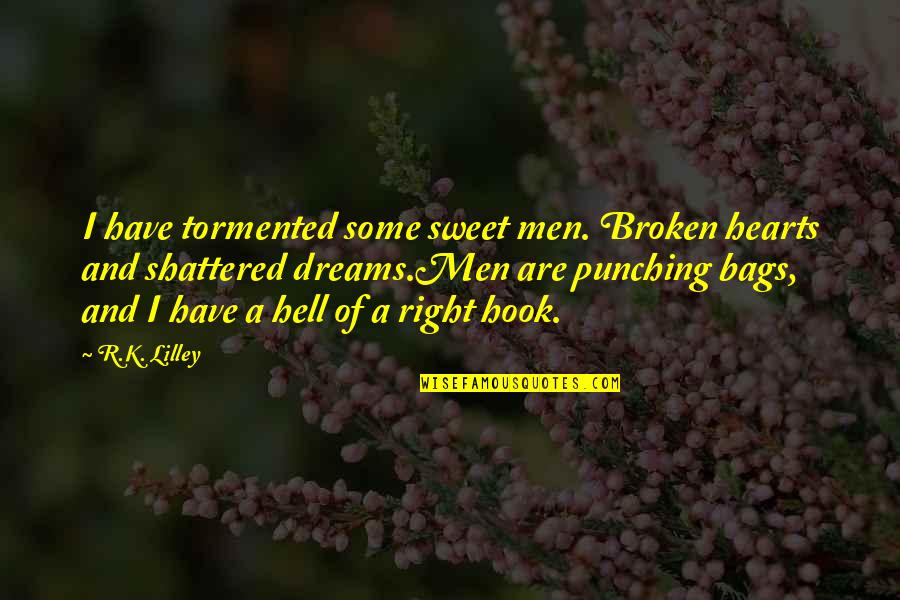 I have tormented some sweet men. Broken hearts and shattered dreams.
Men are punching bags, and I have a hell of a right hook. —
R.K. Lilley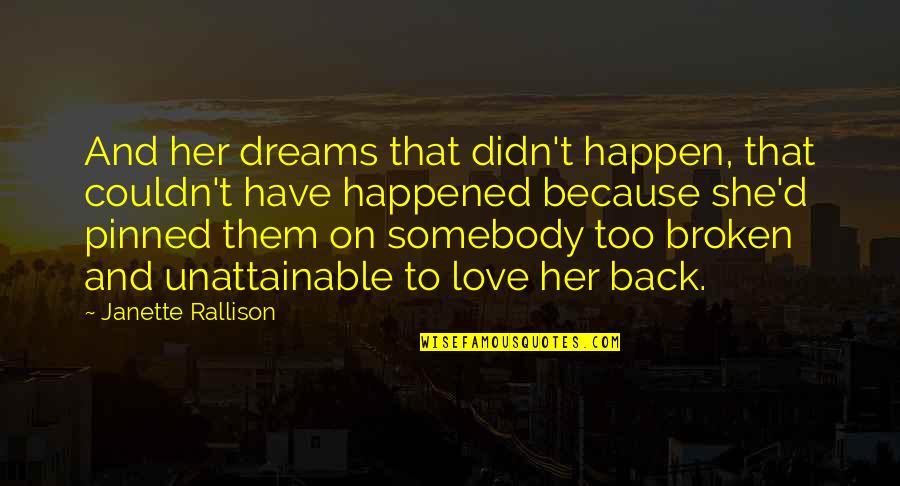 And her dreams that didn't happen, that couldn't have happened because she'd pinned them on somebody too broken and unattainable to love her back. —
Janette Rallison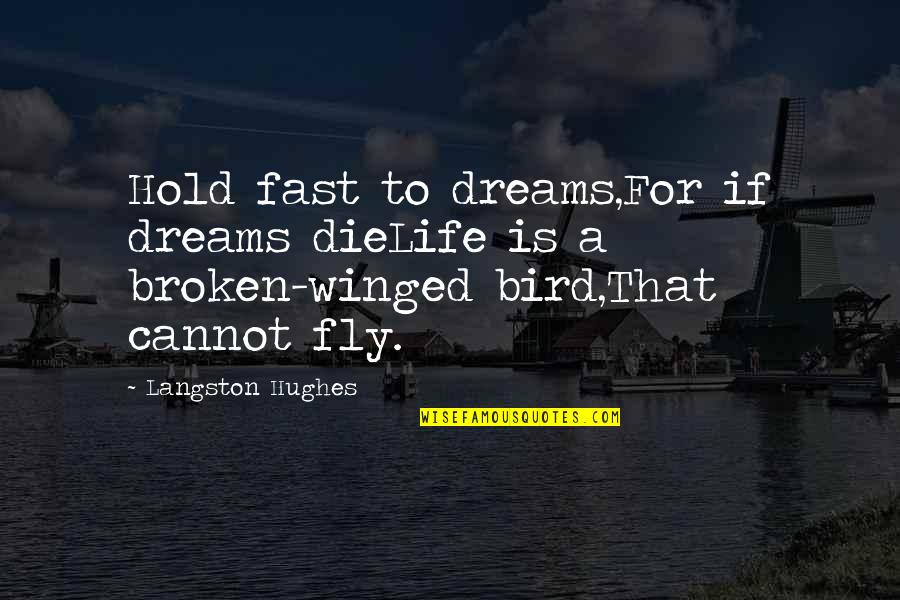 Hold fast to dreams,
For if dreams die
Life is a broken-winged bird,
That cannot fly. —
Langston Hughes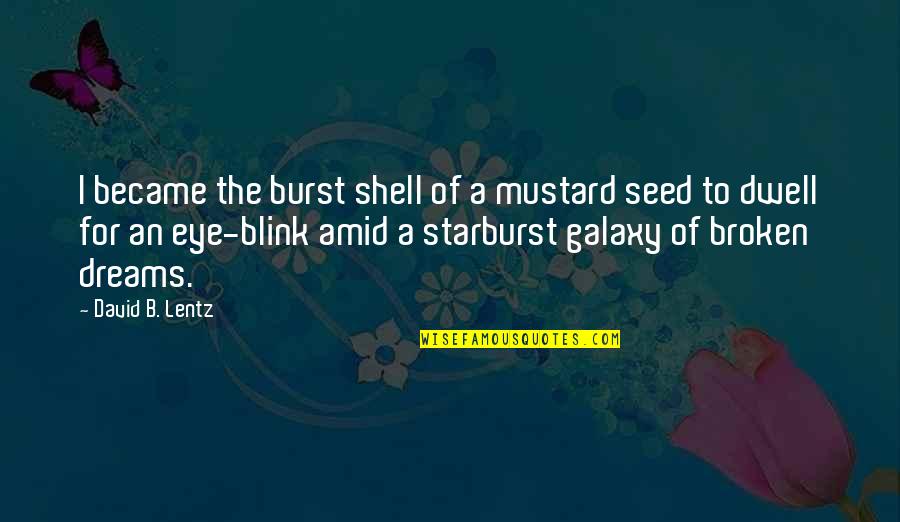 I became the burst shell of a mustard seed to dwell for an eye-blink amid a starburst galaxy of
broken dreams
. —
David B. Lentz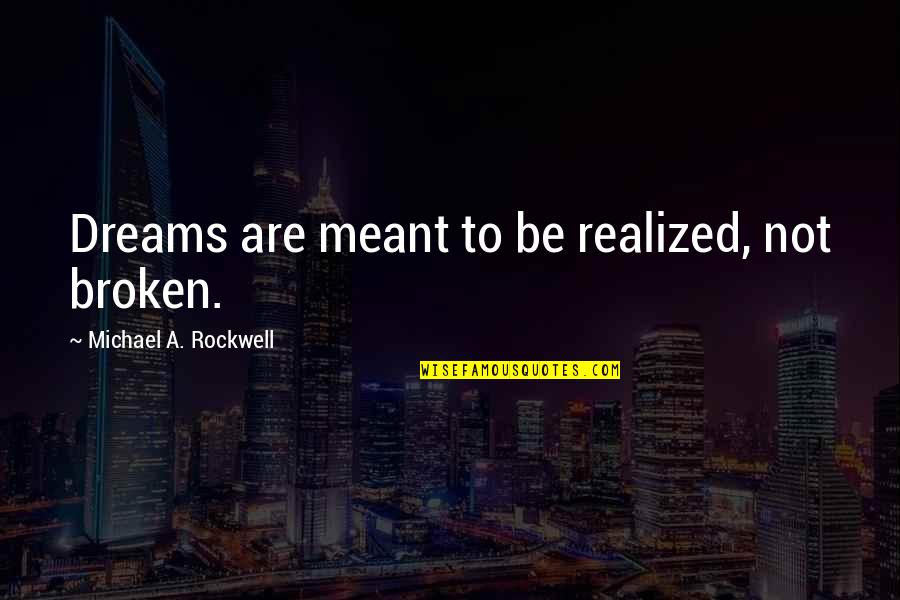 Dreams are meant to be realized, not broken. —
Michael A. Rockwell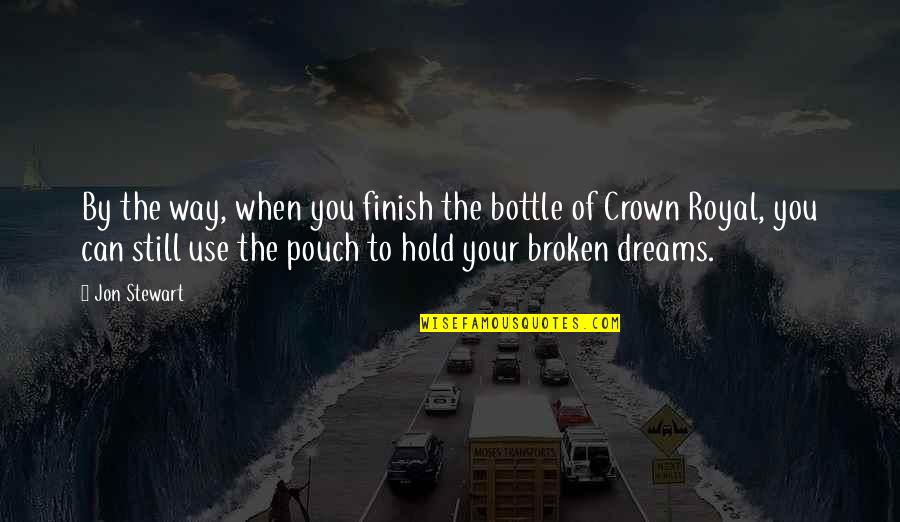 By the way, when you finish the bottle of Crown Royal, you can still use the pouch to hold your
broken dreams
. —
Jon Stewart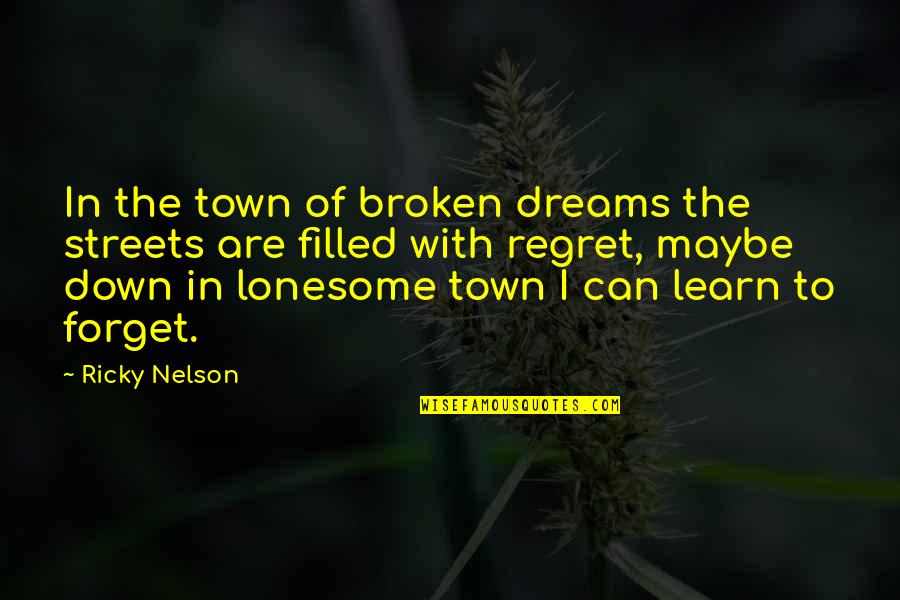 In the town of
broken dreams
the streets are filled with regret, maybe down in lonesome town I can learn to forget. —
Ricky Nelson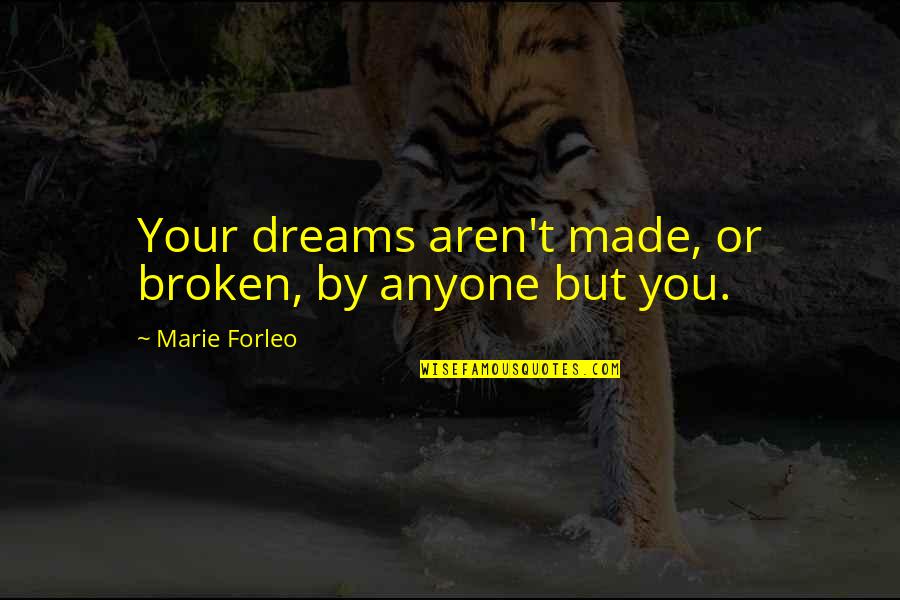 Your dreams aren't made, or broken, by anyone but you. —
Marie Forleo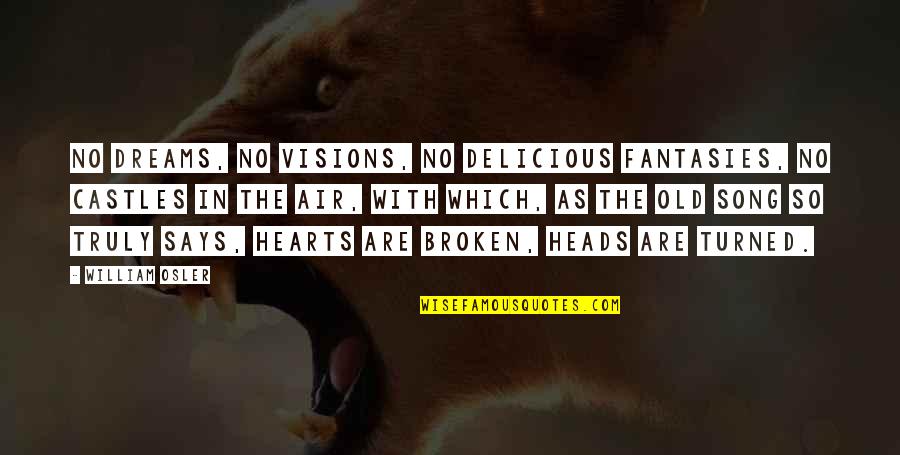 No dreams, no visions, no delicious fantasies, no castles in the air, with which, as the old song so truly says, hearts are broken, heads are turned. —
William Osler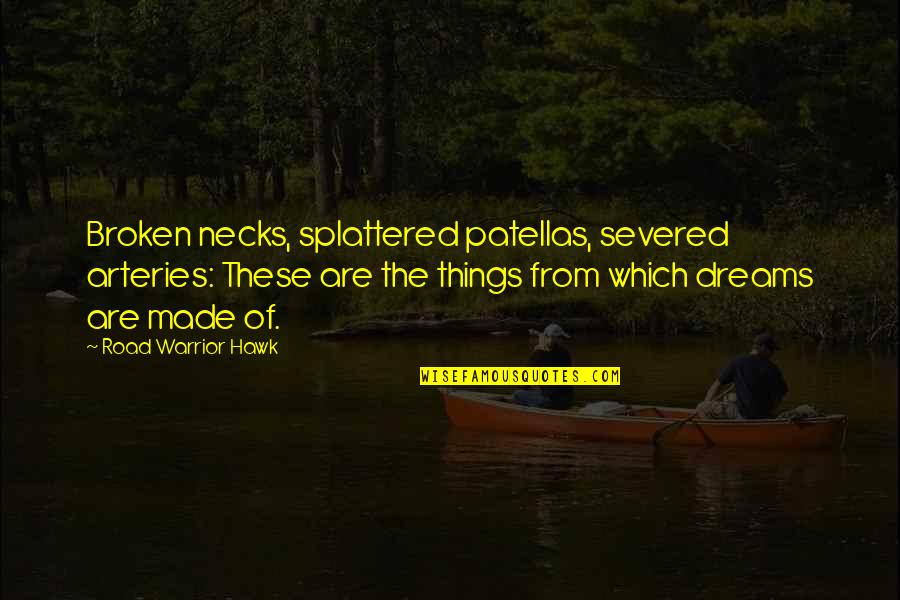 Broken necks, splattered patellas, severed arteries: These are the things from which dreams are made of. —
Road Warrior Hawk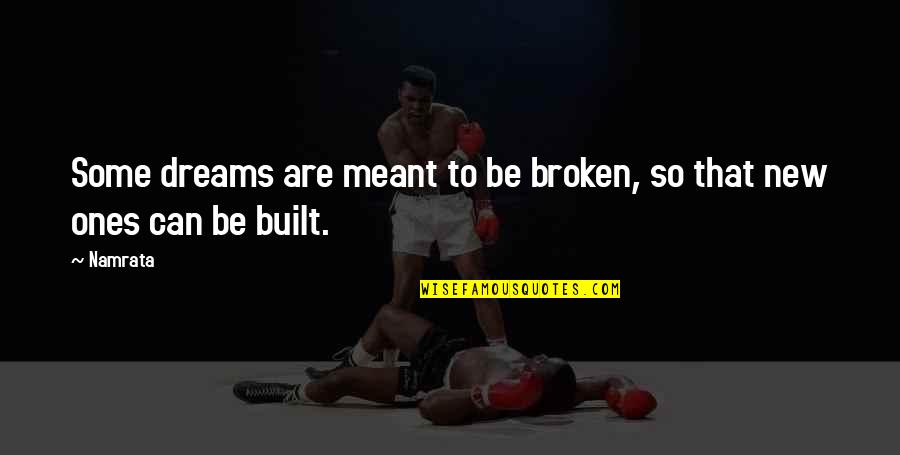 Some dreams are meant to be broken, so that new ones can be built. —
Namrata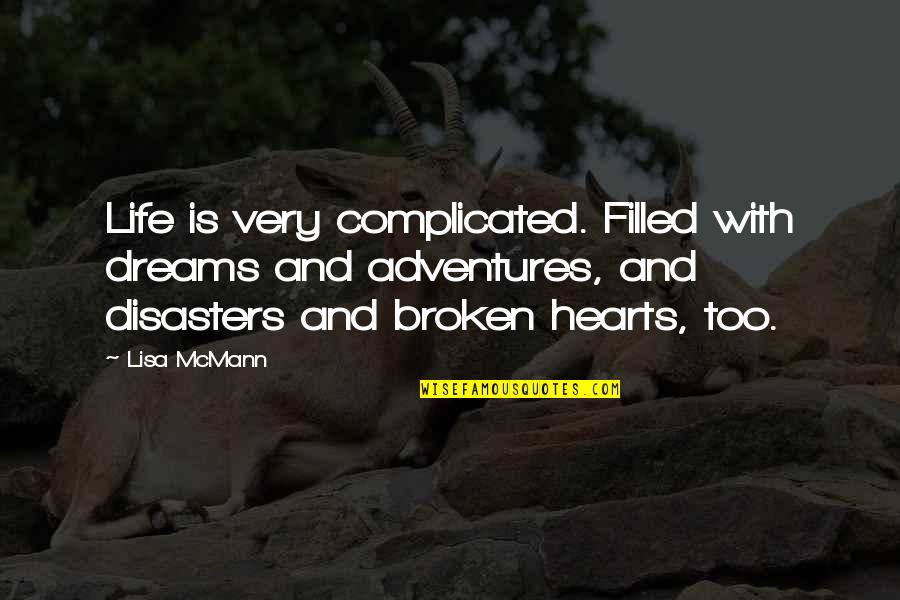 Life is very complicated. Filled with dreams and adventures, and disasters and broken hearts, too. —
Lisa McMann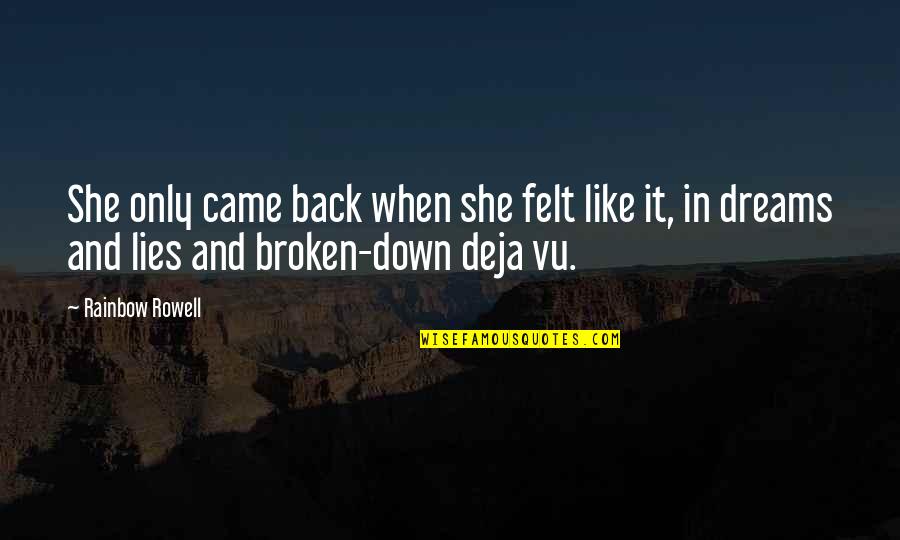 She only came back when she felt like it, in dreams and lies and broken-down deja vu. —
Rainbow Rowell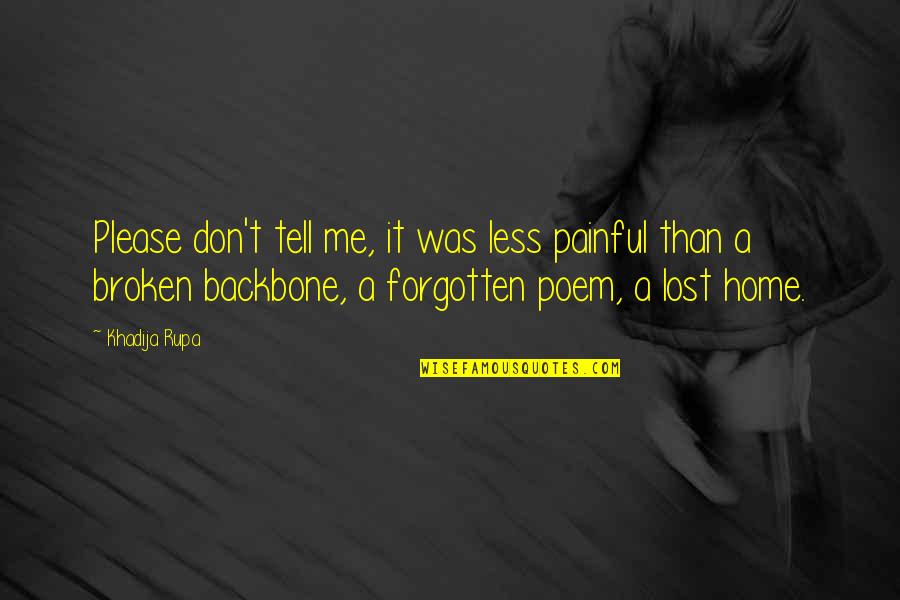 Please don't tell me, it was less painful than a broken backbone, a forgotten poem, a lost home. —
Khadija Rupa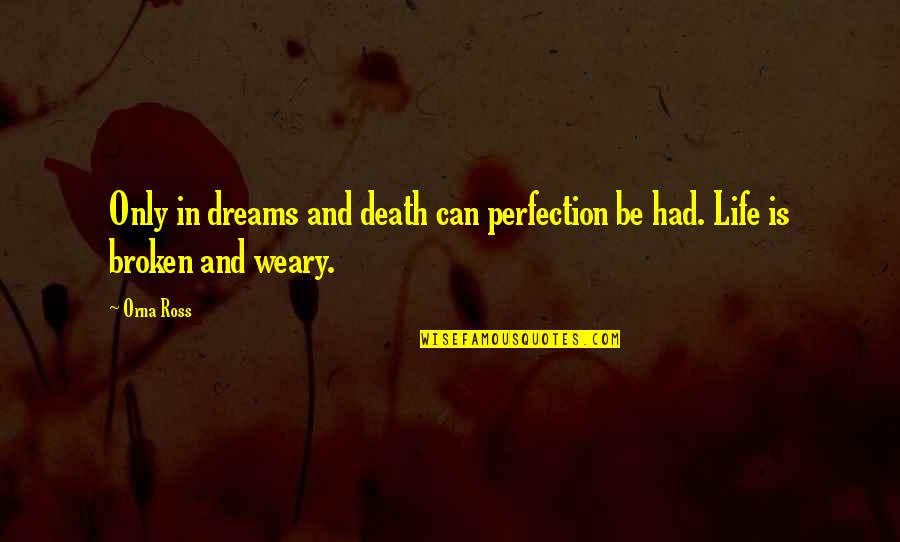 Only in dreams and death can perfection be had. Life is broken and weary. —
Orna Ross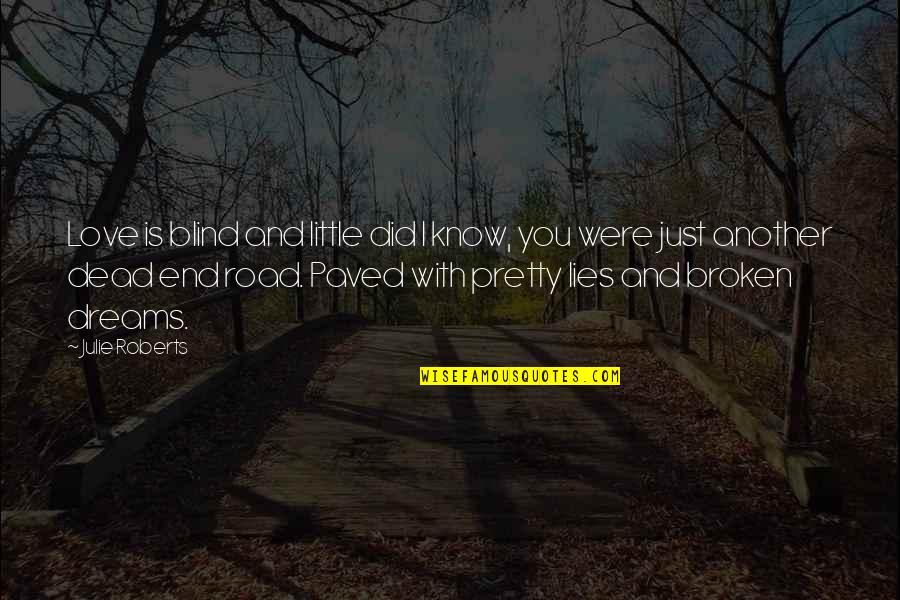 Love is blind and little did I know, you were just another dead end road. Paved with pretty lies and
broken dreams
. —
Julie Roberts