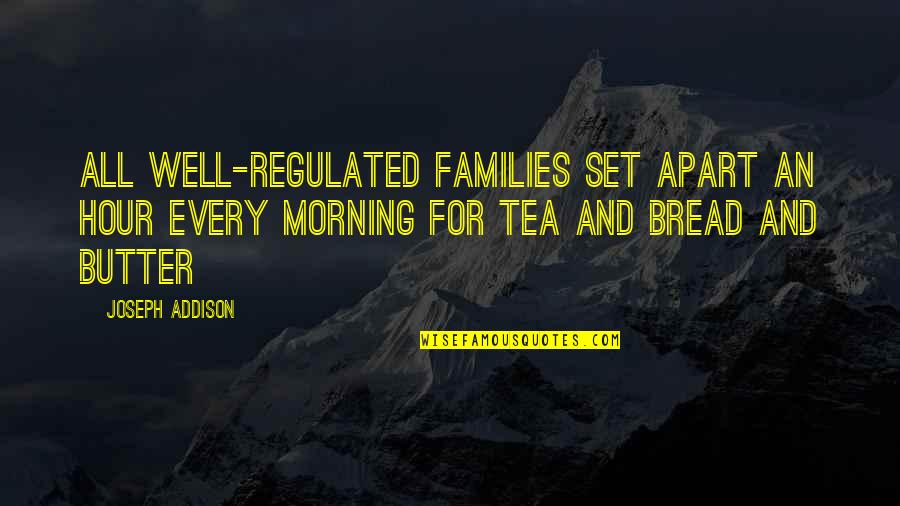 All well-regulated families set apart an hour every morning for tea and bread and butter
—
Joseph Addison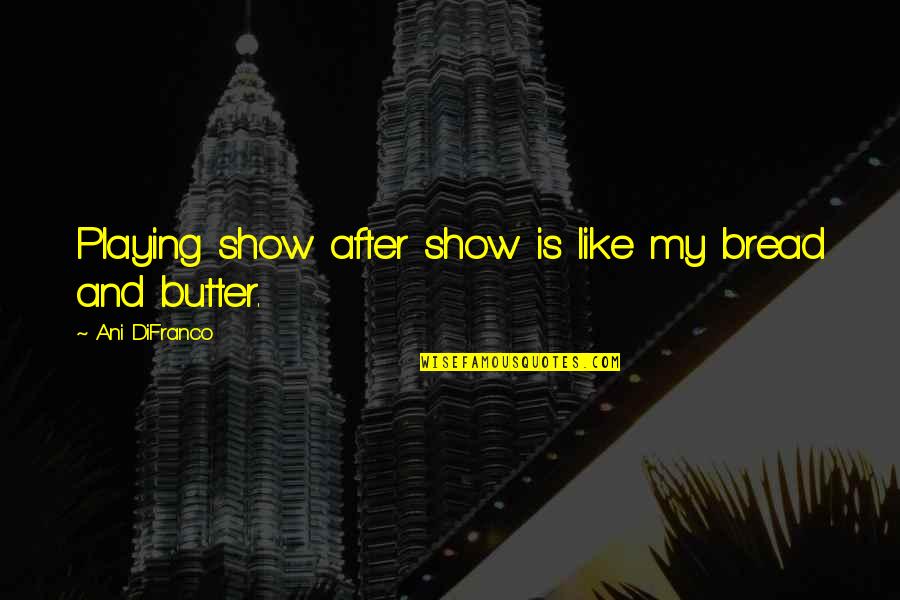 Playing show after show is like my bread and butter.
—
Ani DiFranco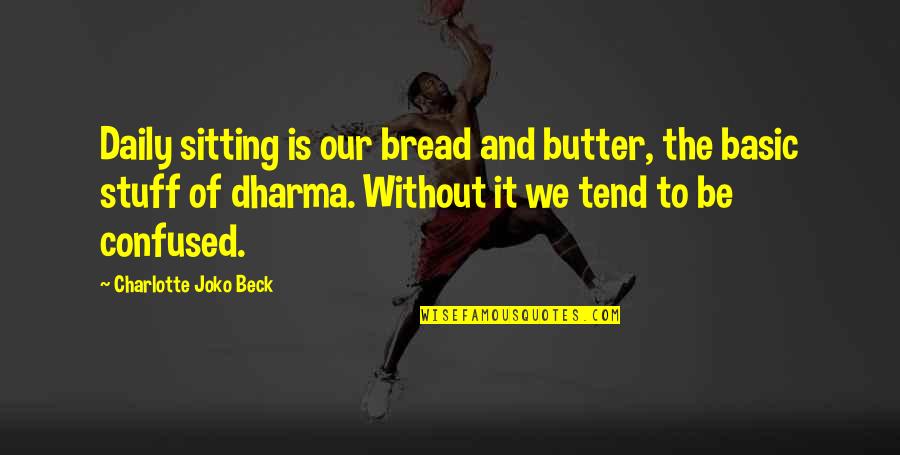 Daily sitting is our bread and butter, the basic stuff of dharma. Without it we tend to be confused.
—
Charlotte Joko Beck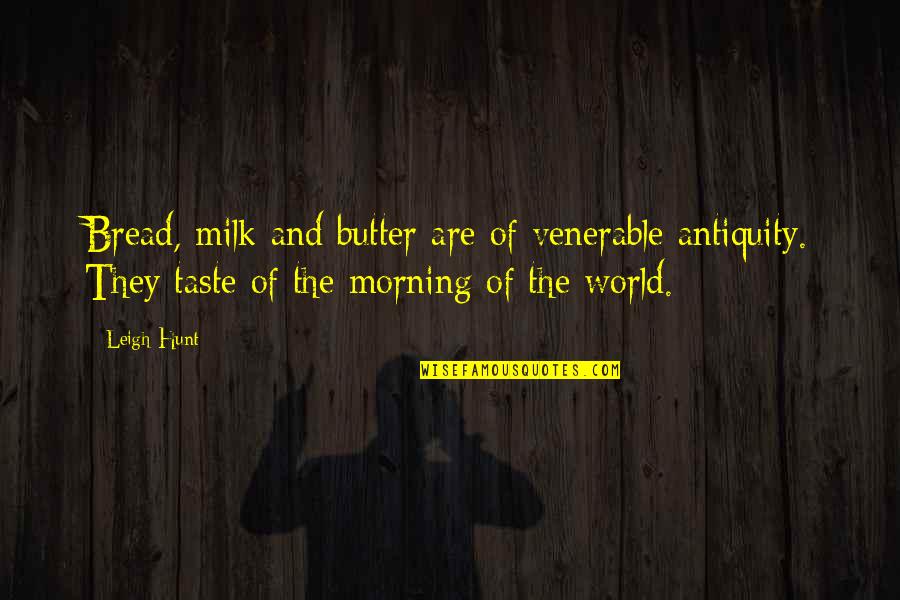 Bread, milk and butter are of venerable antiquity. They taste of the morning of the world.
—
Leigh Hunt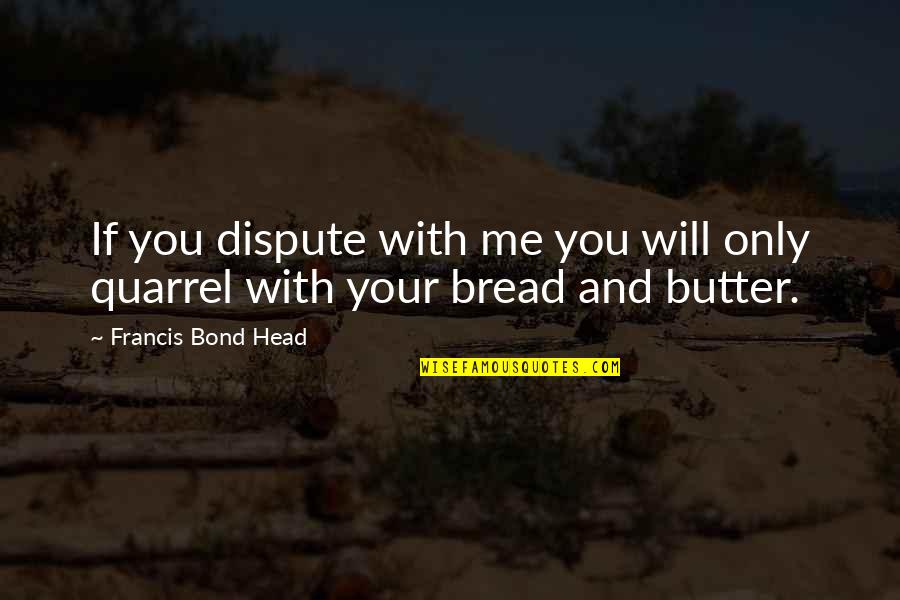 If you dispute with me you will only quarrel with your bread and butter.
—
Francis Bond Head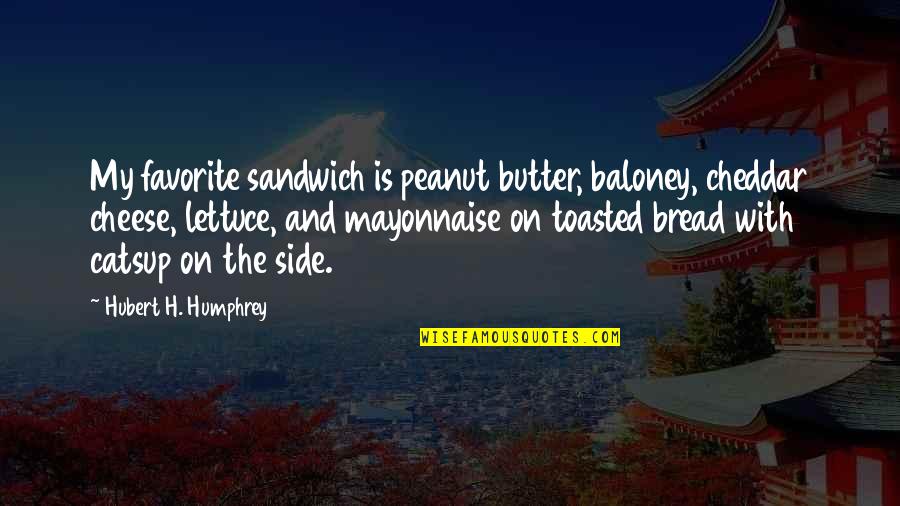 My favorite sandwich is peanut butter, baloney, cheddar cheese, lettuce, and mayonnaise on toasted bread with catsup on the side.
—
Hubert H. Humphrey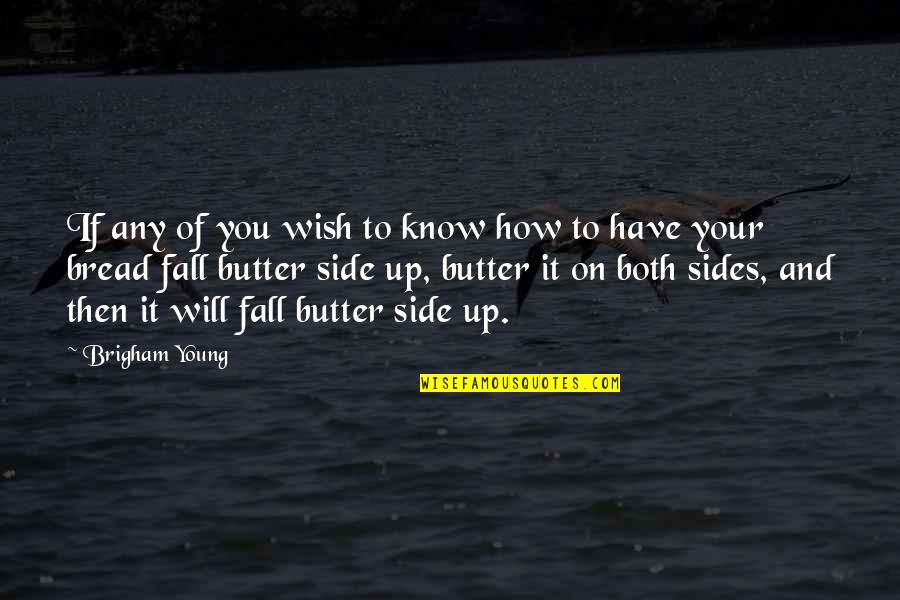 If any of you wish to know how to have your bread fall butter side up, butter it on both sides, and then it will fall butter side up.
—
Brigham Young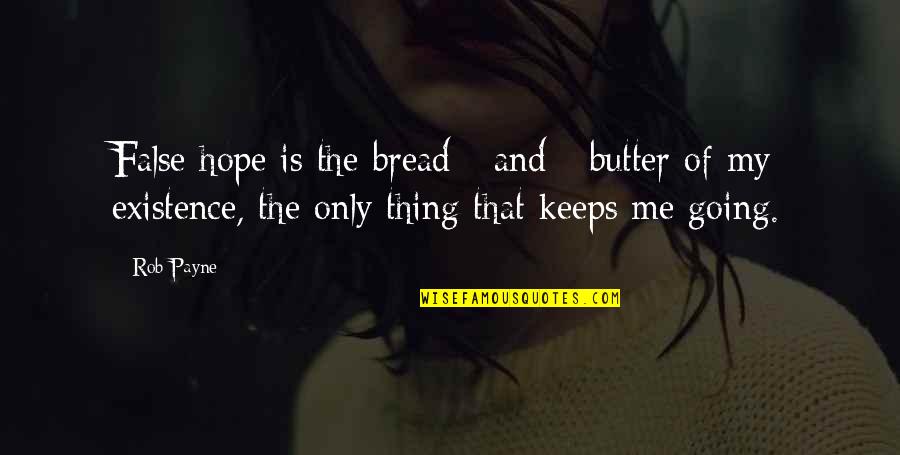 False hope is the bread - and - butter of my existence, the only thing that keeps me going.
—
Rob Payne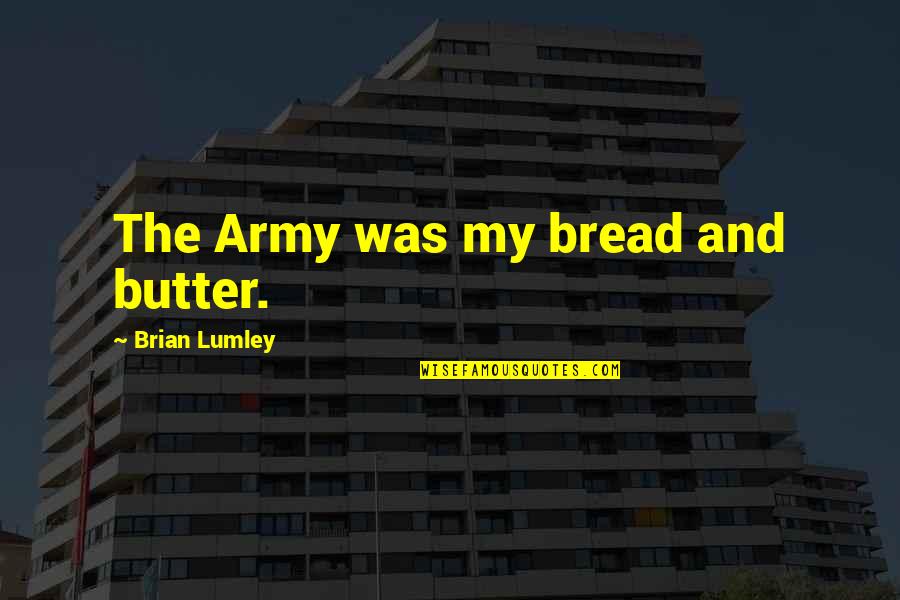 The Army was my bread and butter.
—
Brian Lumley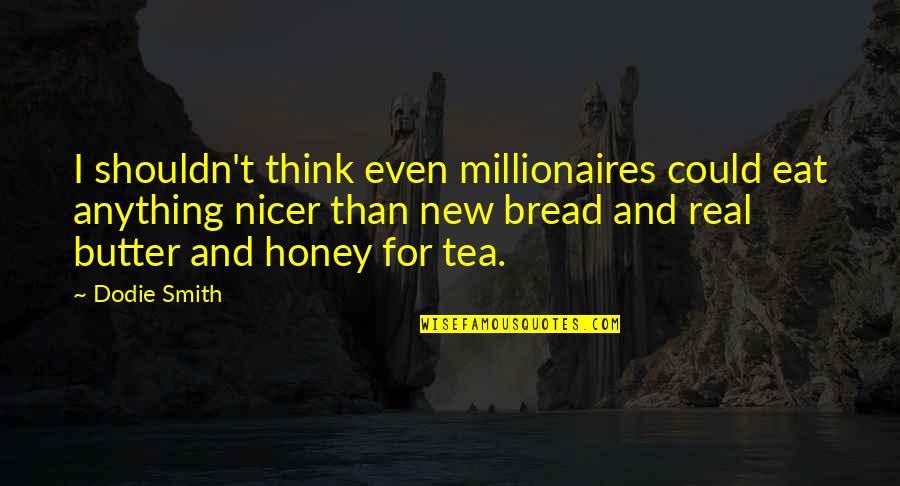 I shouldn't think even millionaires could eat anything nicer than new bread and real butter and honey for tea.
—
Dodie Smith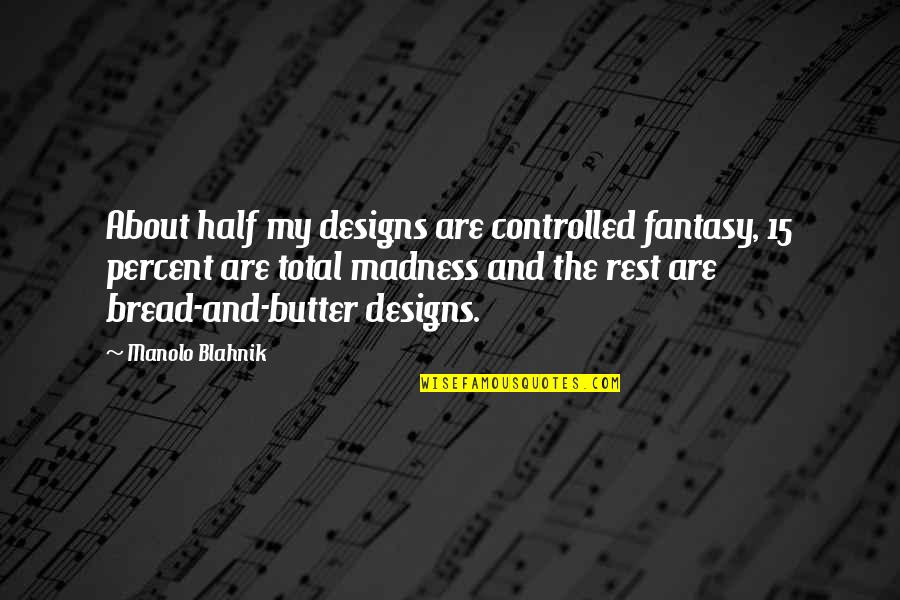 About half my designs are controlled fantasy, 15 percent are total madness and the rest are bread-and-butter designs.
—
Manolo Blahnik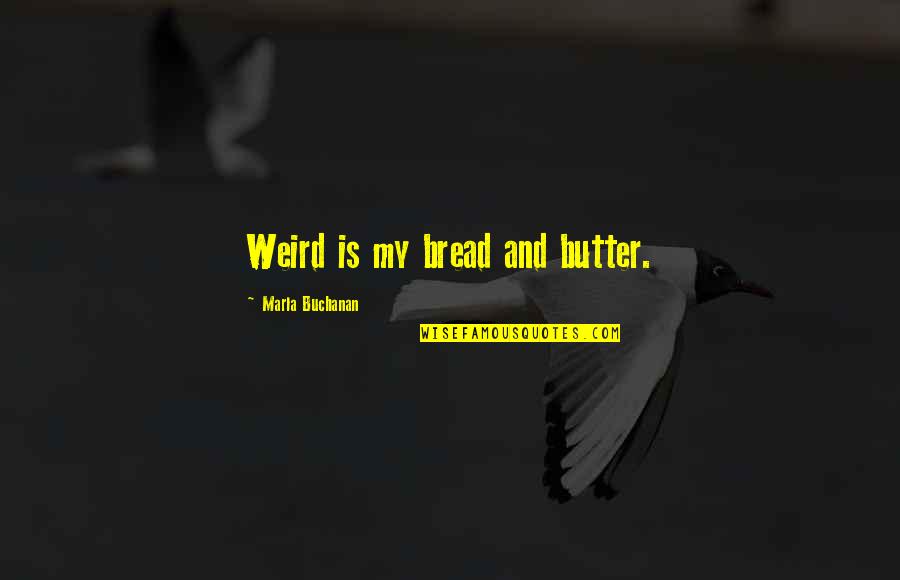 Weird is my
bread and butter
. —
Marla Buchanan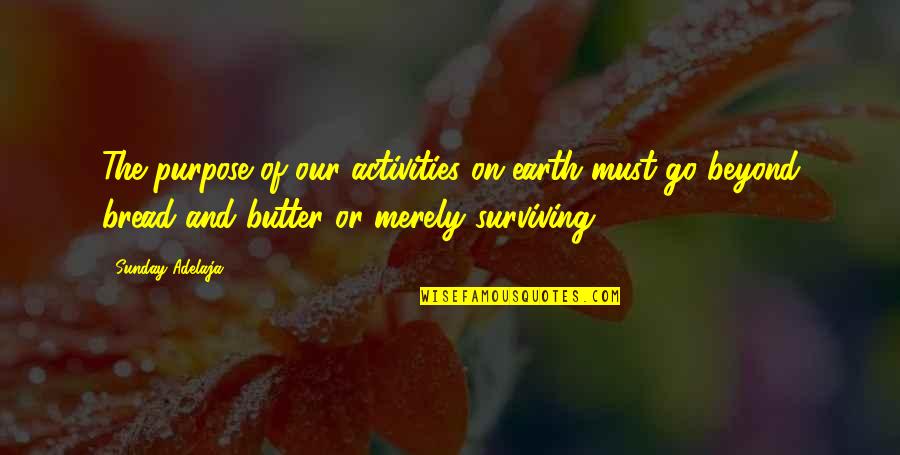 The purpose of our activities on earth must go beyond
bread and butter
or merely surviving. —
Sunday Adelaja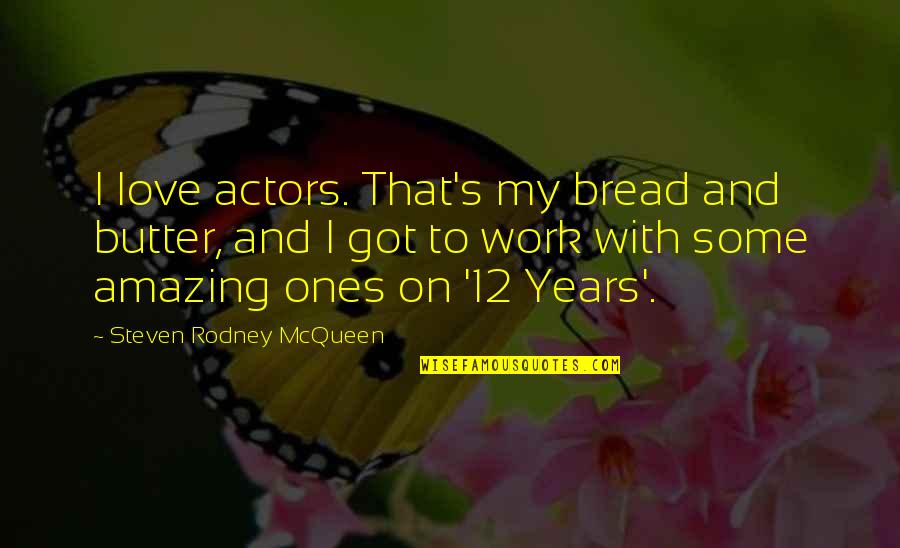 I love actors. That's my
bread and butter
, and I got to work with some amazing ones on '12 Years'. —
Steven Rodney McQueen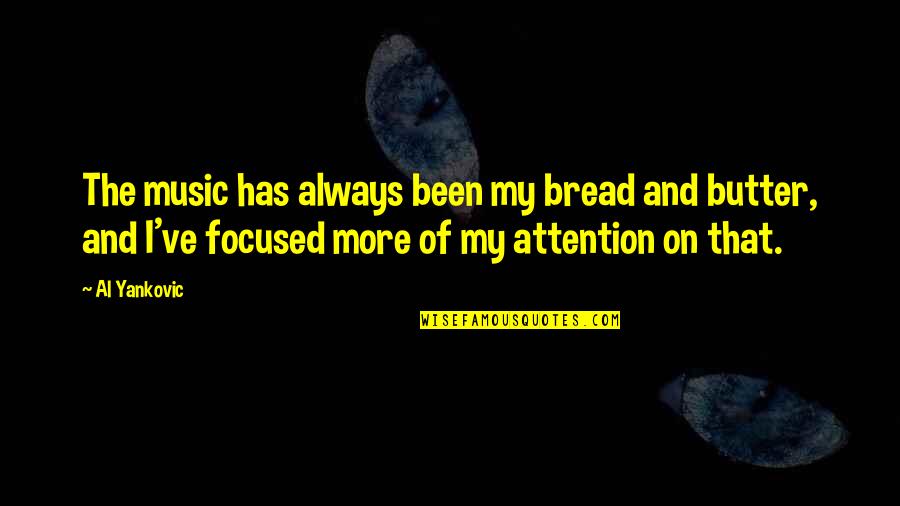 The music has always been my
bread and butter
, and I've focused more of my attention on that. —
Al Yankovic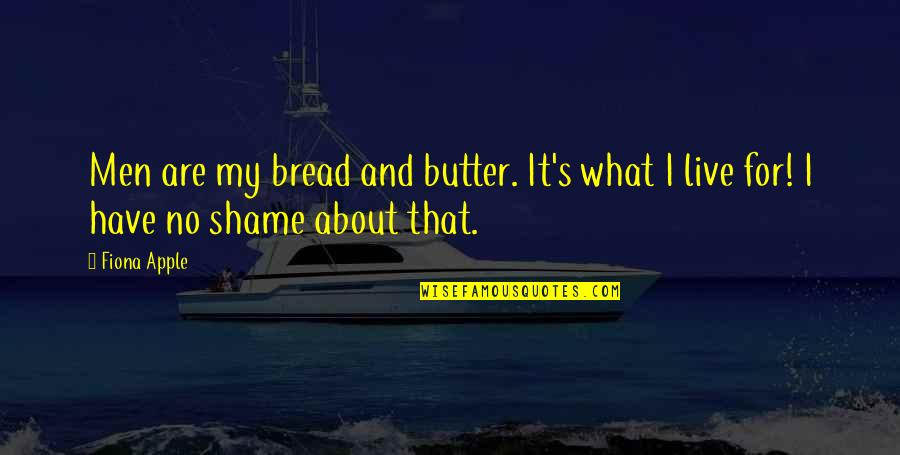 Men are my
bread and butter
. It's what I live for! I have no shame about that. —
Fiona Apple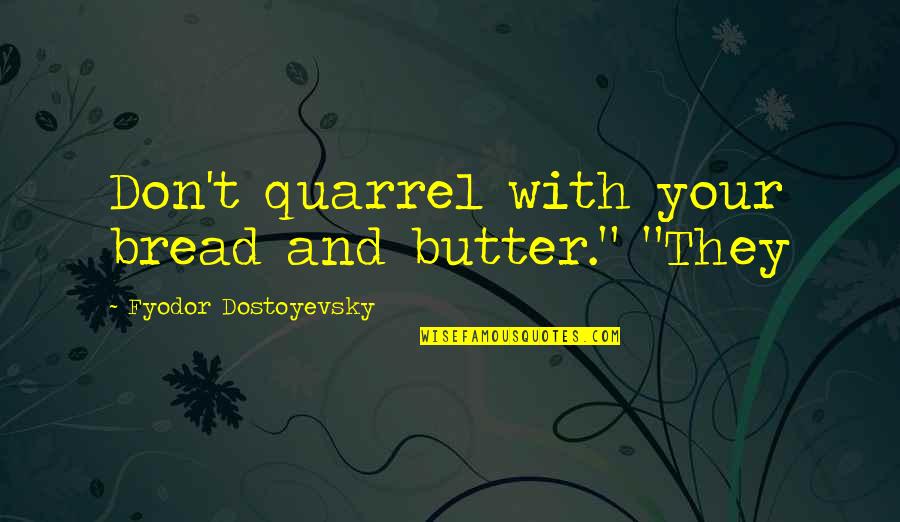 Don't quarrel with your
bread and butter
." "They —
Fyodor Dostoyevsky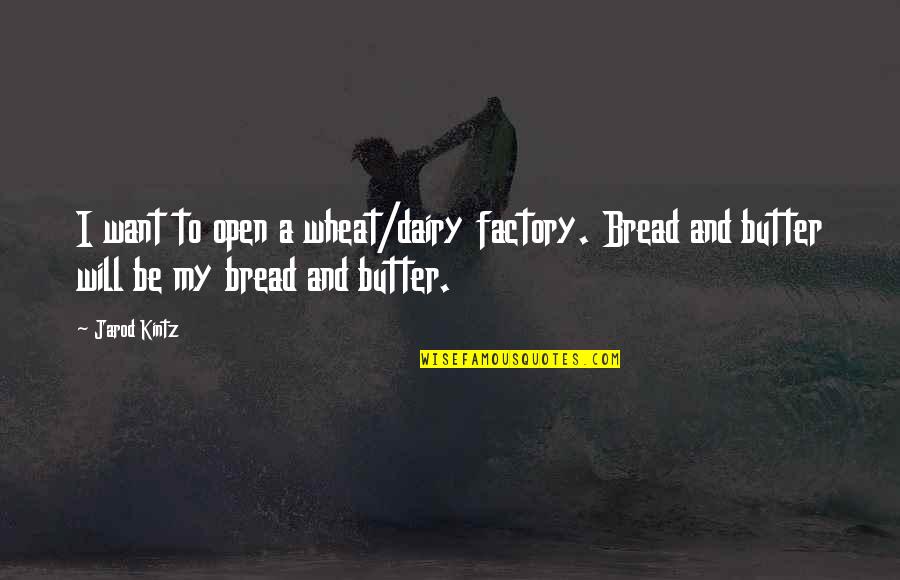 I want to open a wheat/dairy factory.
Bread and butter
will be my
bread and butter
. —
Jarod Kintz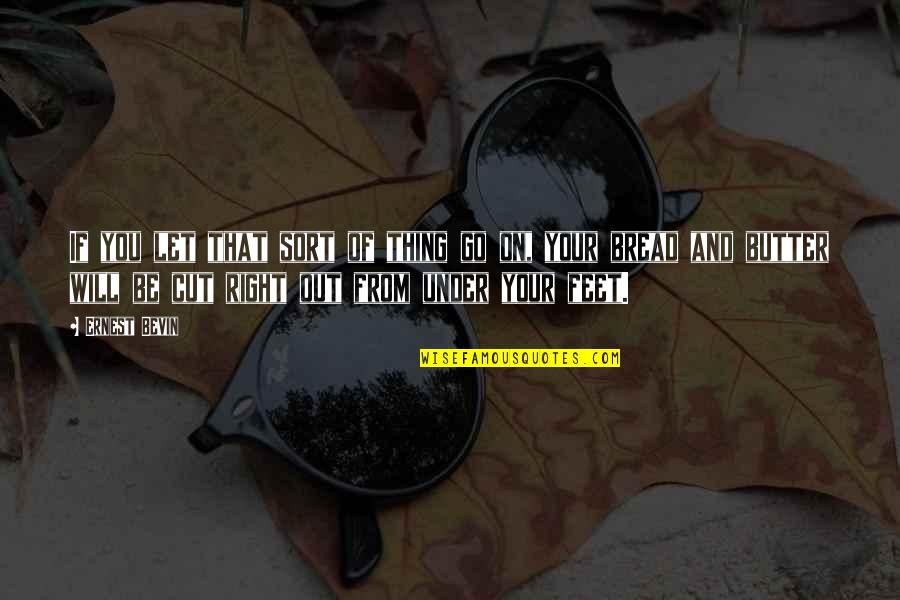 If you let that sort of thing go on, your
bread and butter
will be cut right out from under your feet. —
Ernest Bevin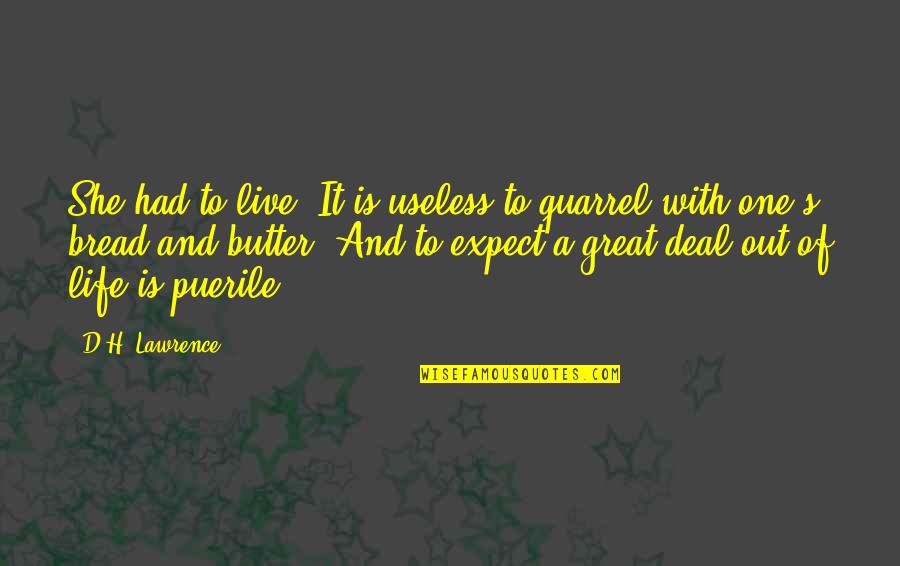 She had to live. It is useless to quarrel with one's
bread and butter
. And to expect a great deal out of life is puerile. —
D.H. Lawrence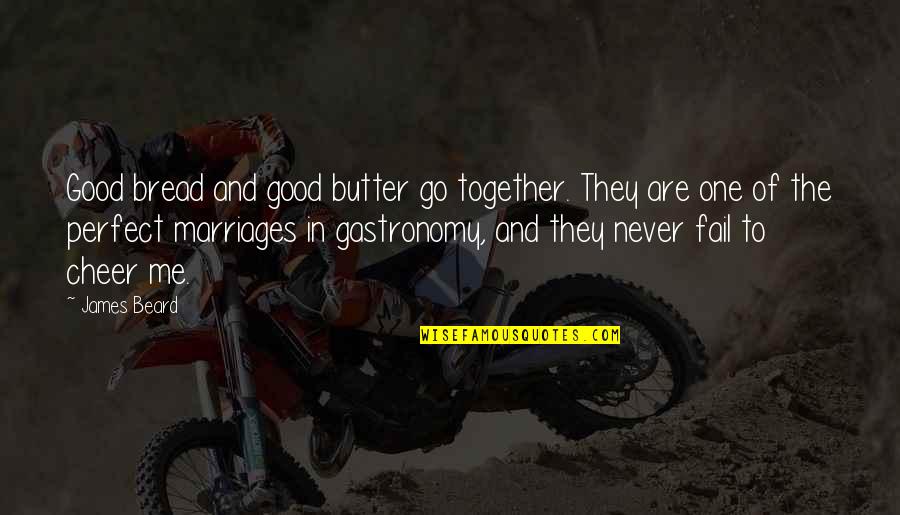 Good bread and good butter go together. They are one of the perfect marriages in gastronomy, and they never fail to cheer me. —
James Beard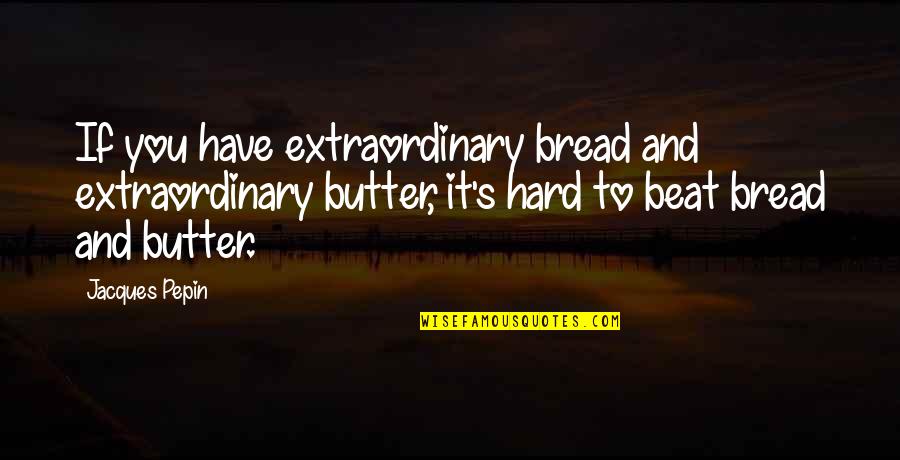 If you have extraordinary bread and extraordinary butter, it's hard to beat
bread and butter
. —
Jacques Pepin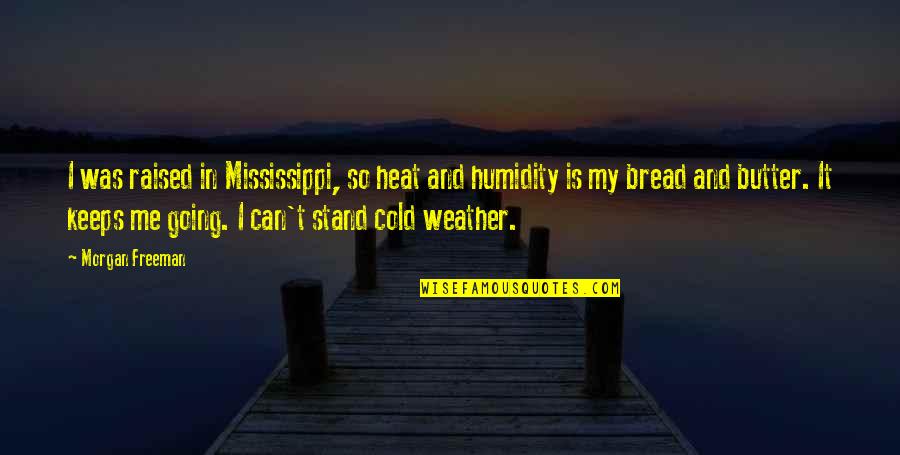 I was raised in Mississippi, so heat and humidity is my
bread and butter
. It keeps me going. I can't stand cold weather. —
Morgan Freeman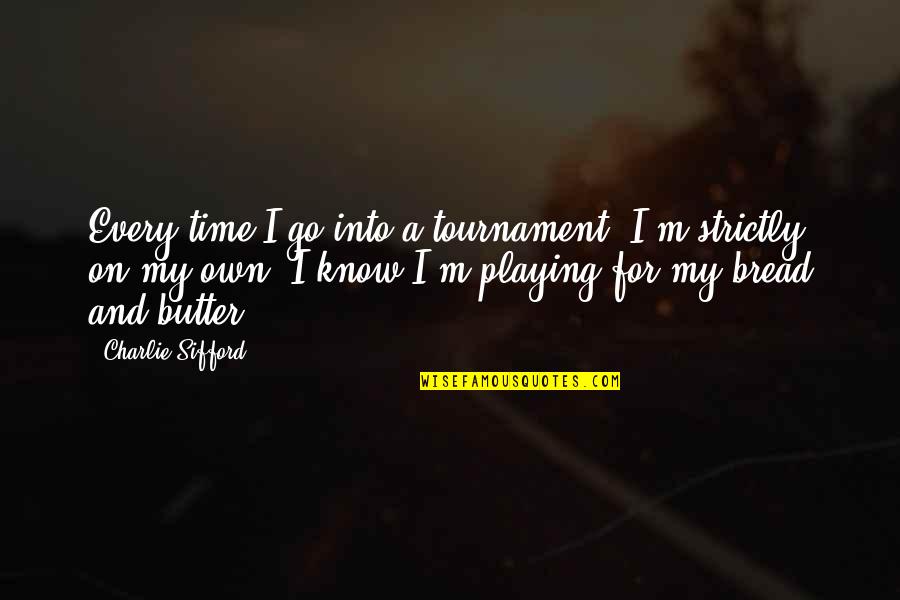 Every time I go into a tournament, I'm strictly on my own. I know I'm playing for my
bread and butter
. —
Charlie Sifford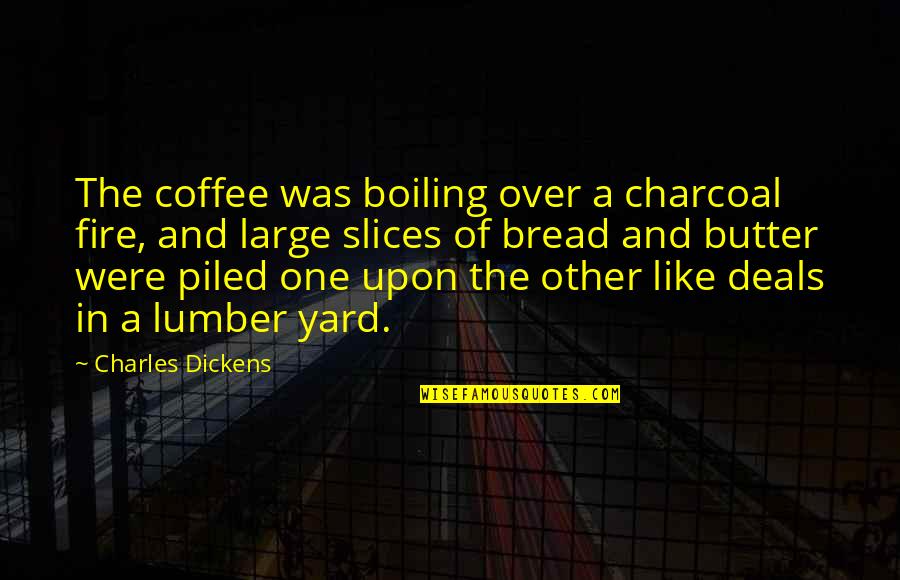 The coffee was boiling over a charcoal fire, and large slices of
bread and butter
were piled one upon the other like deals in a lumber yard. —
Charles Dickens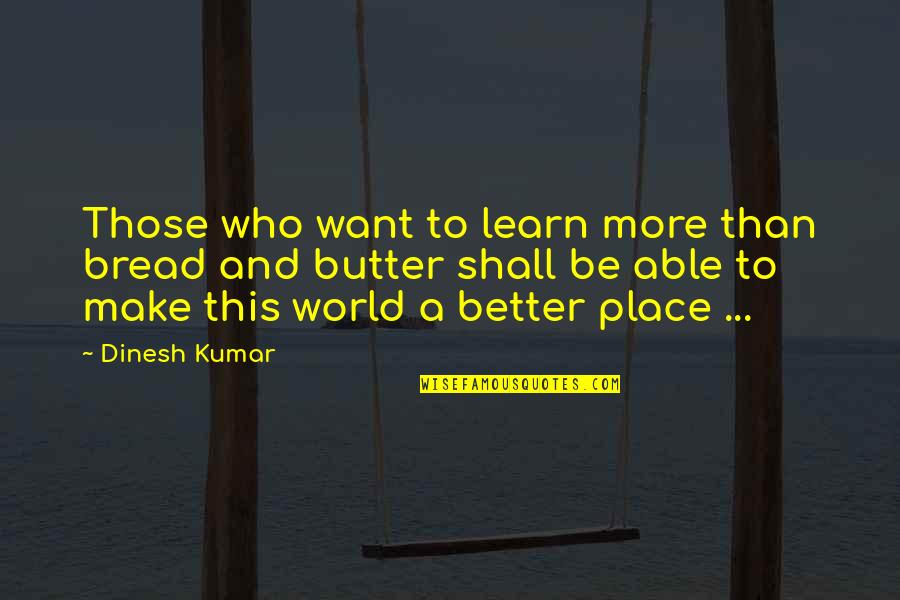 Those who want to learn more than
bread and butter
shall be able to make this world a better place ... —
Dinesh Kumar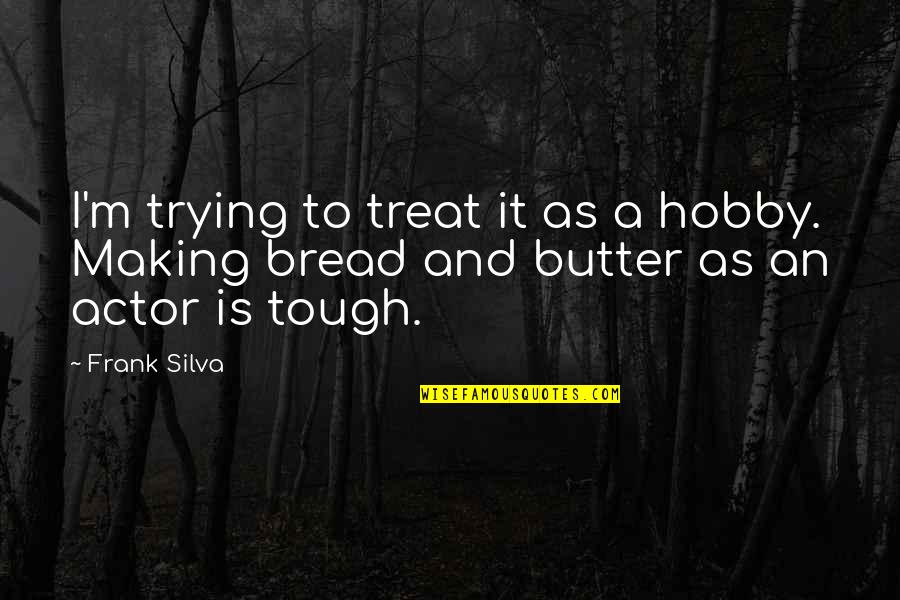 I'm trying to treat it as a hobby. Making
bread and butter
as an actor is tough. —
Frank Silva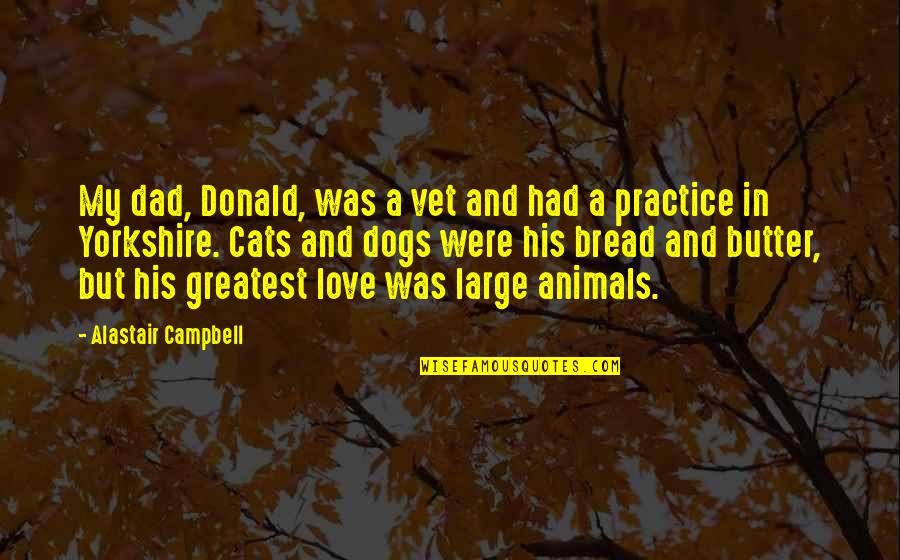 My dad, Donald, was a vet and had a practice in Yorkshire. Cats and dogs were his
bread and butter
, but his greatest love was large animals. —
Alastair Campbell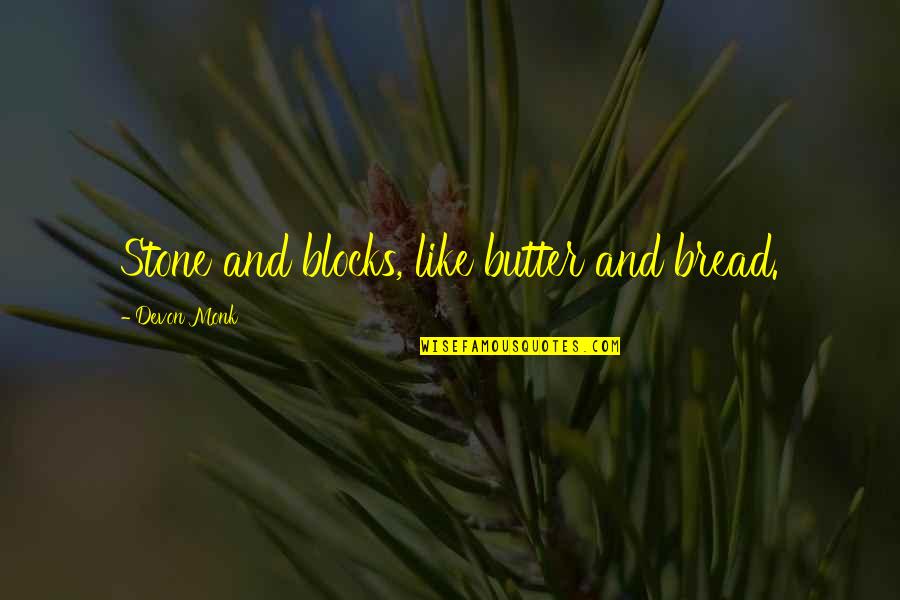 Stone and blocks, like butter and bread. —
Devon Monk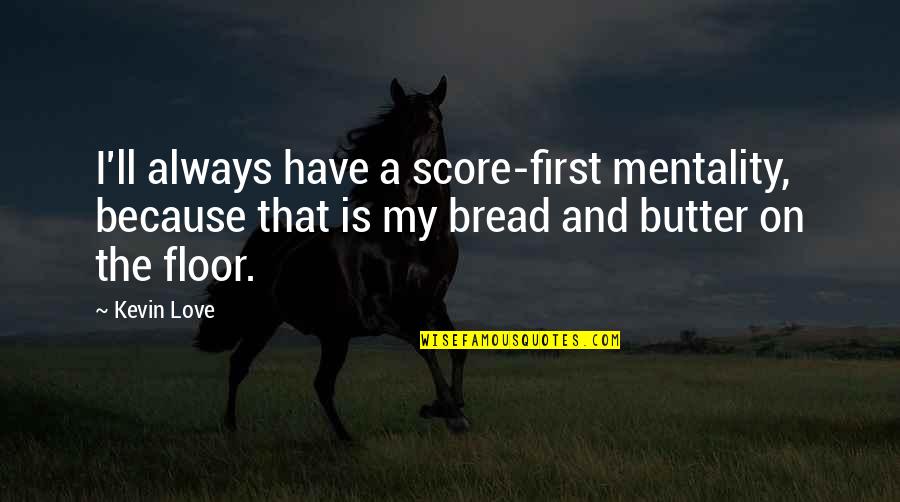 I'll always have a score-first mentality, because that is my
bread and butter
on the floor. —
Kevin Love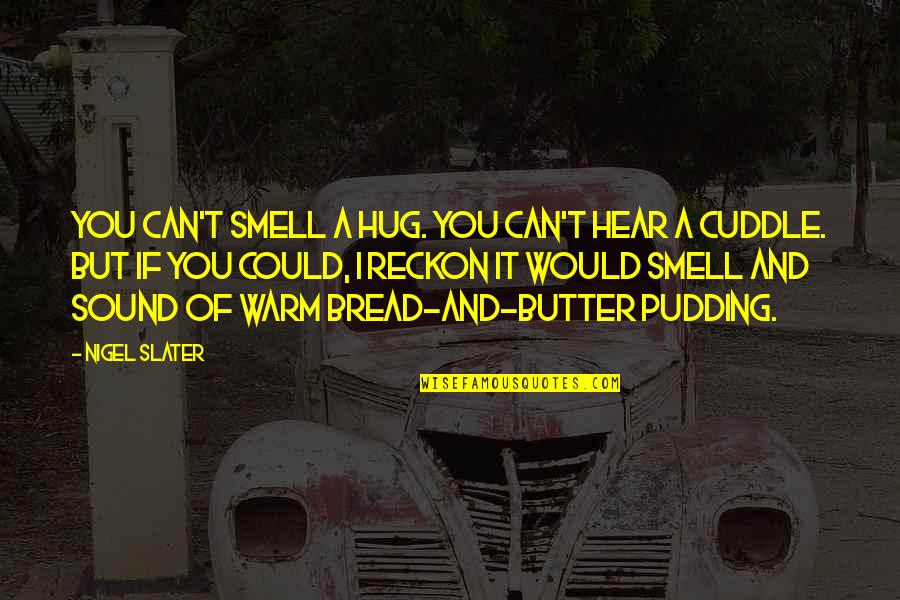 You can't smell a hug. You can't hear a cuddle. But if you could, I reckon it would smell and sound of warm bread-and-butter pudding. —
Nigel Slater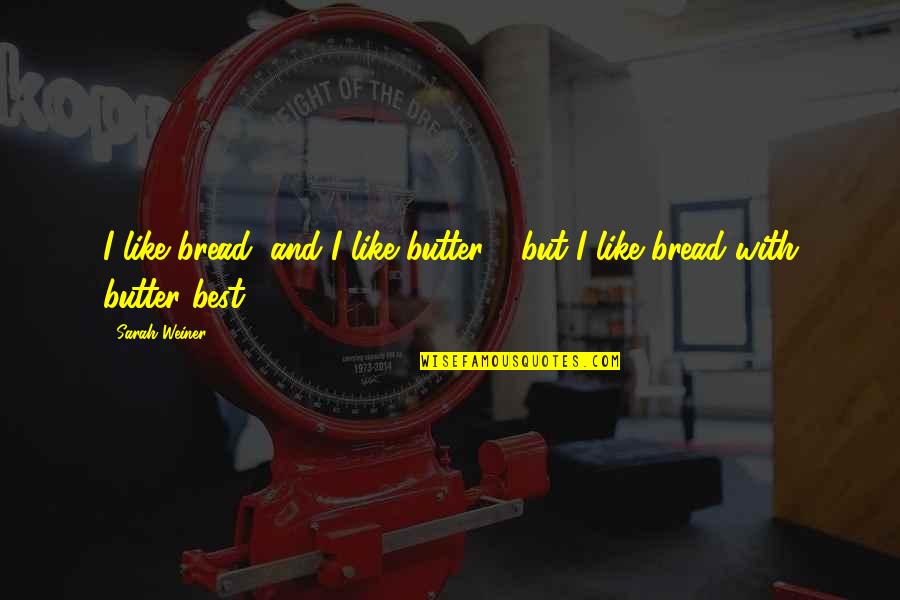 I like bread, and I like butter - but I like bread with butter best. —
Sarah Weiner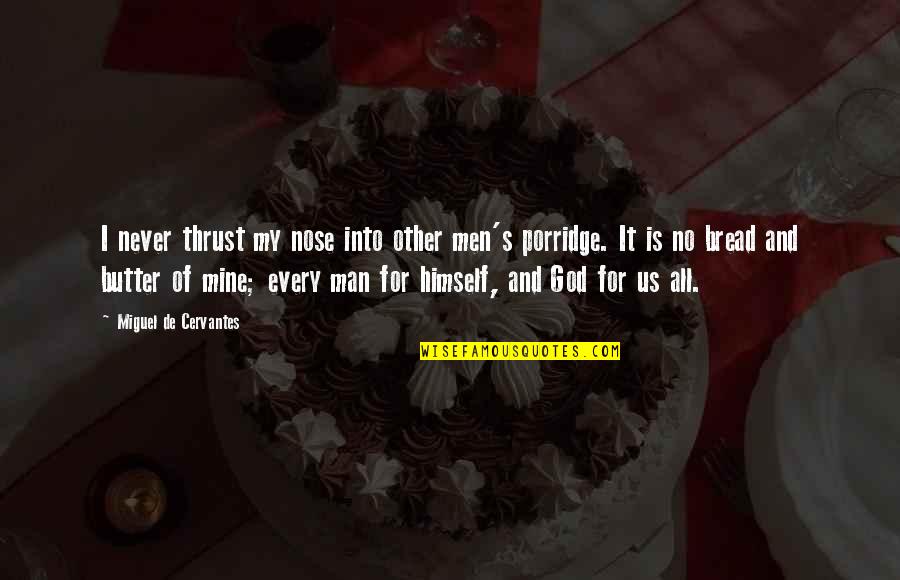 I never thrust my nose into other men's porridge. It is no
bread and butter
of mine; every man for himself, and God for us all. —
Miguel De Cervantes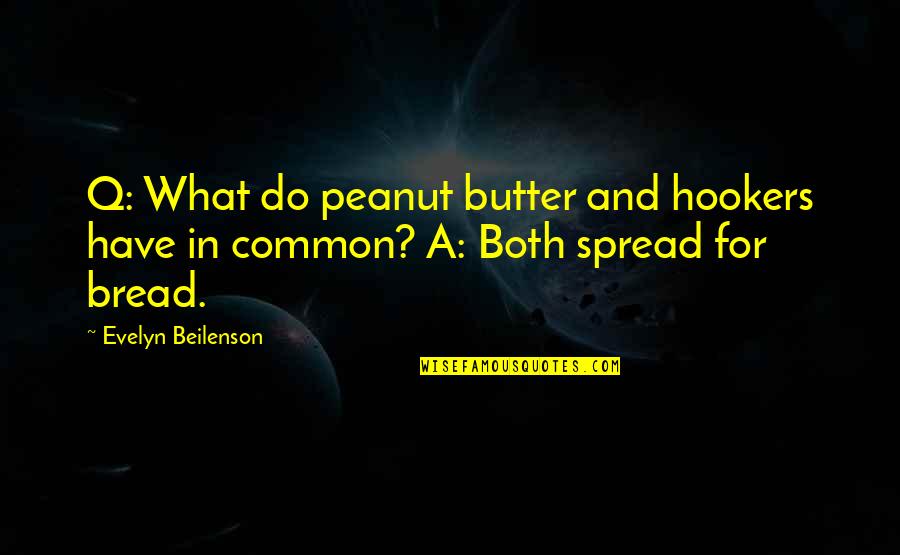 Q: What do peanut butter and hookers have in common? A: Both spread for bread. —
Evelyn Beilenson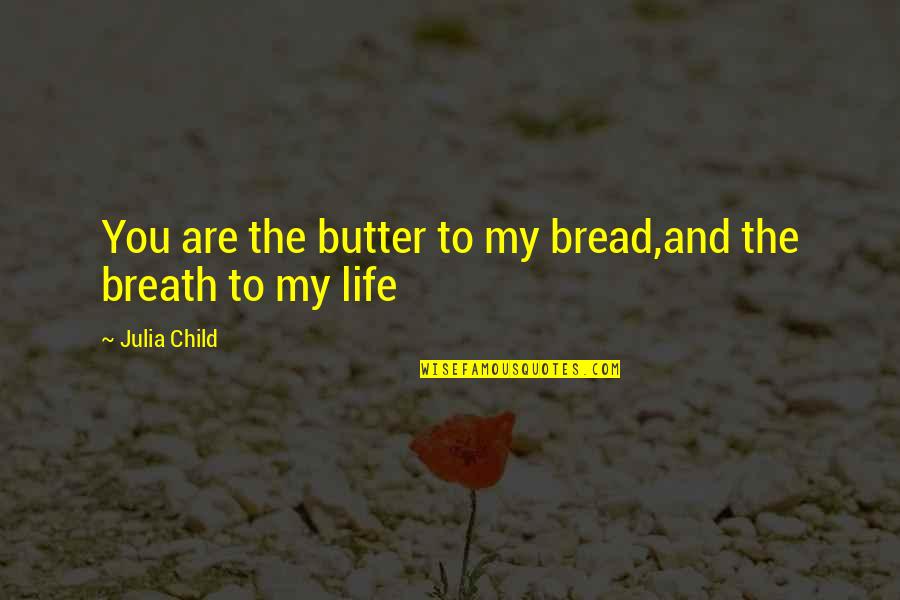 You are the butter to my bread,and the breath to my life —
Julia Child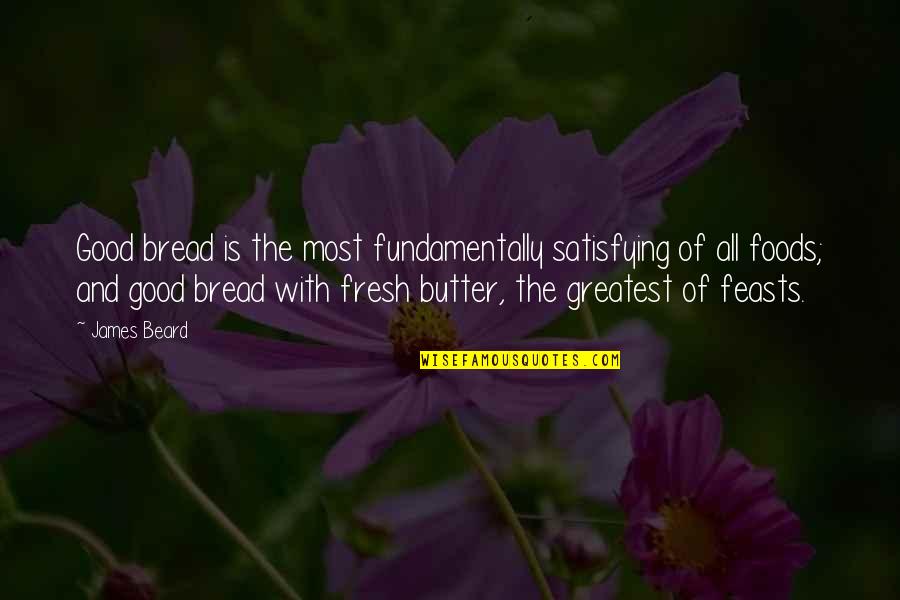 Good bread is the most fundamentally satisfying of all foods; and good bread with fresh butter, the greatest of feasts. —
James Beard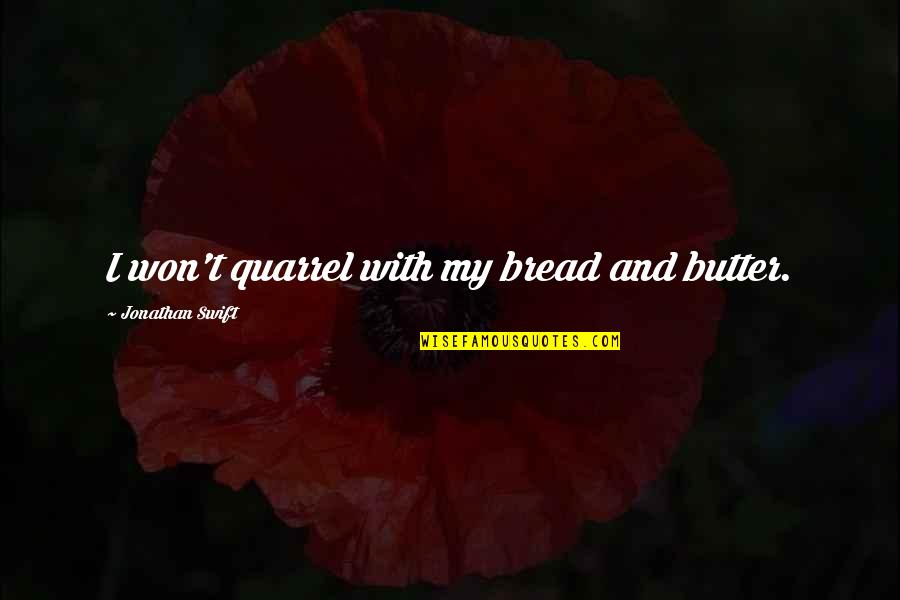 I won't quarrel with my
bread and butter
. —
Jonathan Swift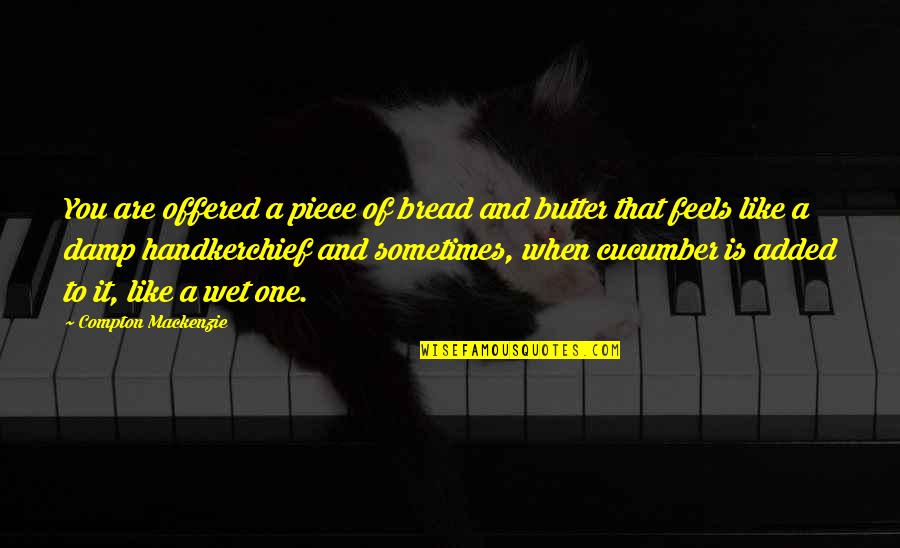 You are offered a piece of
bread and butter
that feels like a damp handkerchief and sometimes, when cucumber is added to it, like a wet one. —
Compton Mackenzie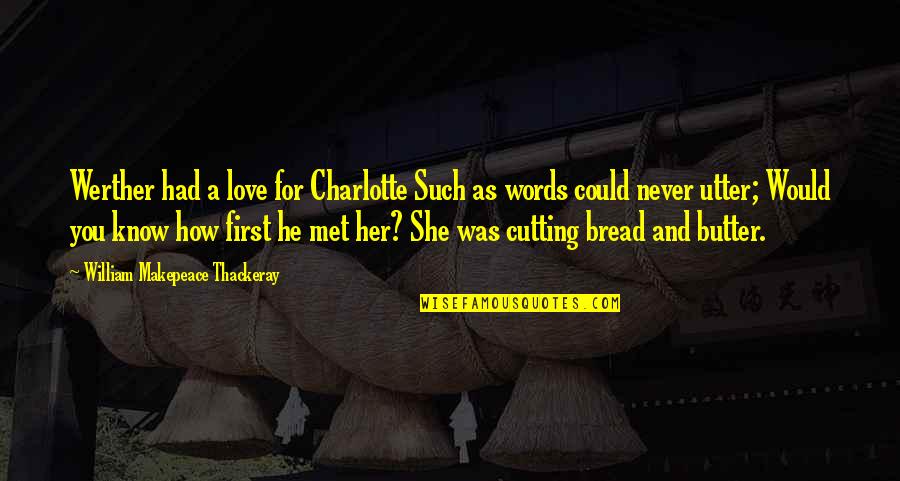 Werther had a love for Charlotte Such as words could never utter; Would you know how first he met her? She was cutting
bread and butter
. —
William Makepeace Thackeray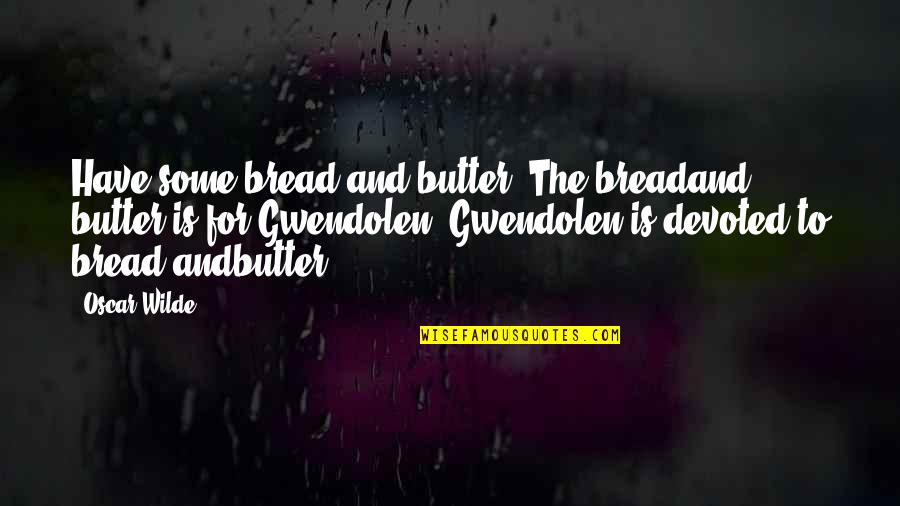 Have some
bread and butter
. The bread
and butter is for Gwendolen. Gwendolen is devoted to bread and
butter. —
Oscar Wilde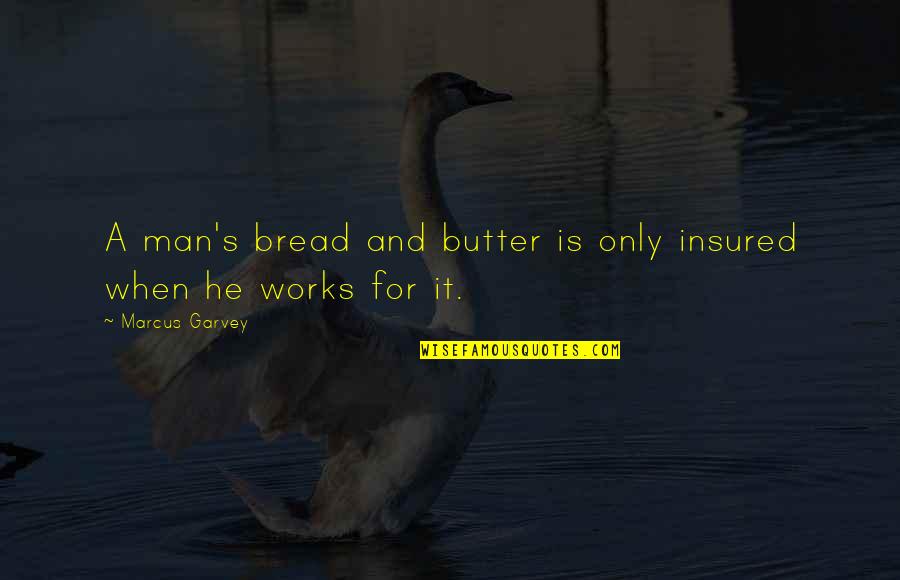 A man's
bread and butter
is only insured when he works for it. —
Marcus Garvey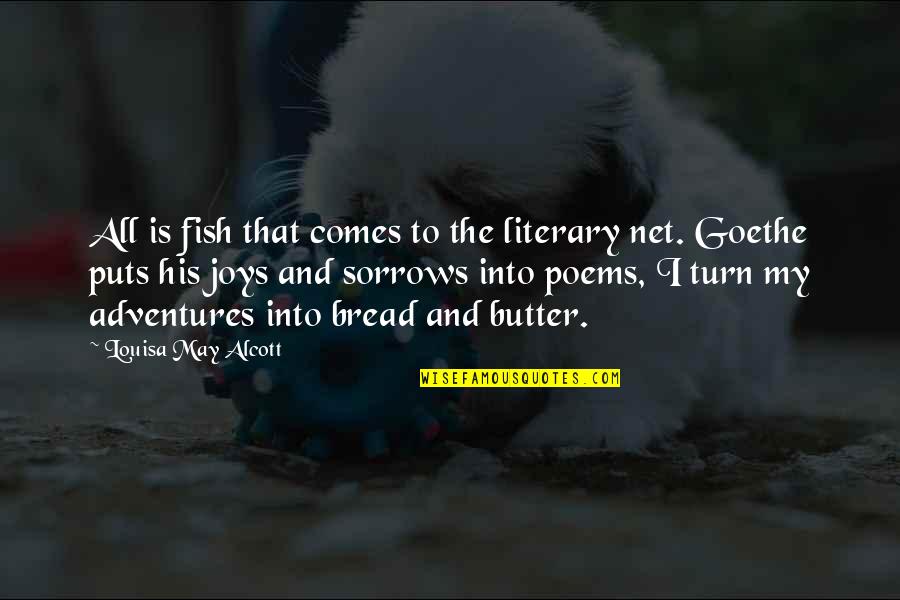 All is fish that comes to the literary net. Goethe puts his joys and sorrows into poems, I turn my adventures into
bread and butter
. —
Louisa May Alcott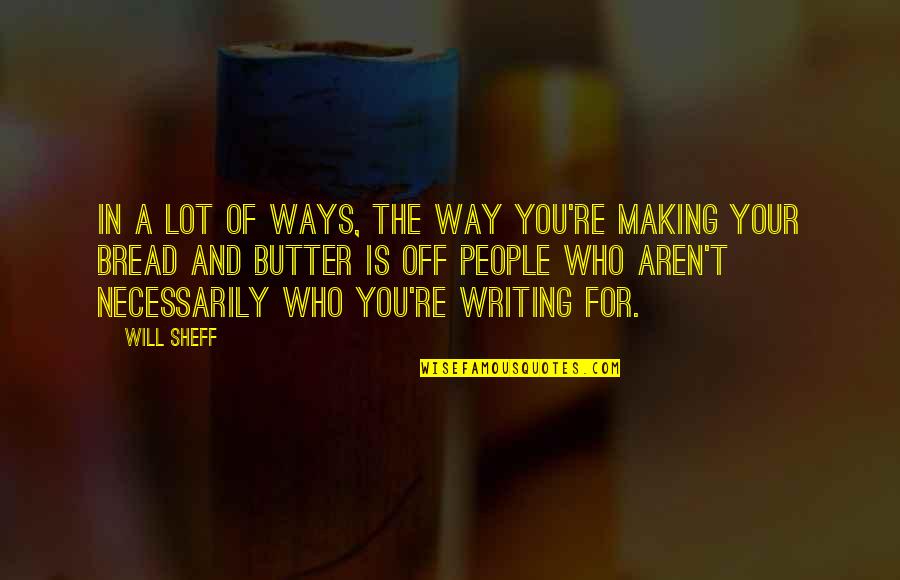 In a lot of ways, the way you're making your
bread and butter
is off people who aren't necessarily who you're writing for. —
Will Sheff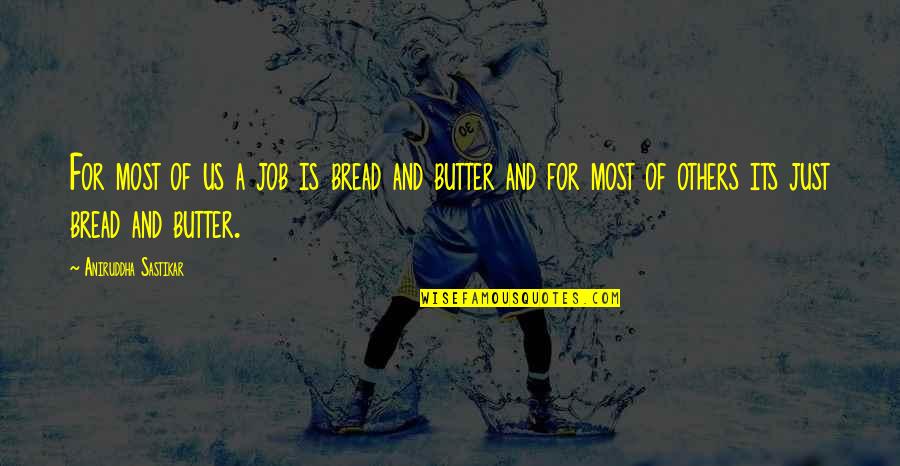 For most of us a job is
bread and butter
and for most of others its just
bread and butter
. —
Aniruddha Sastikar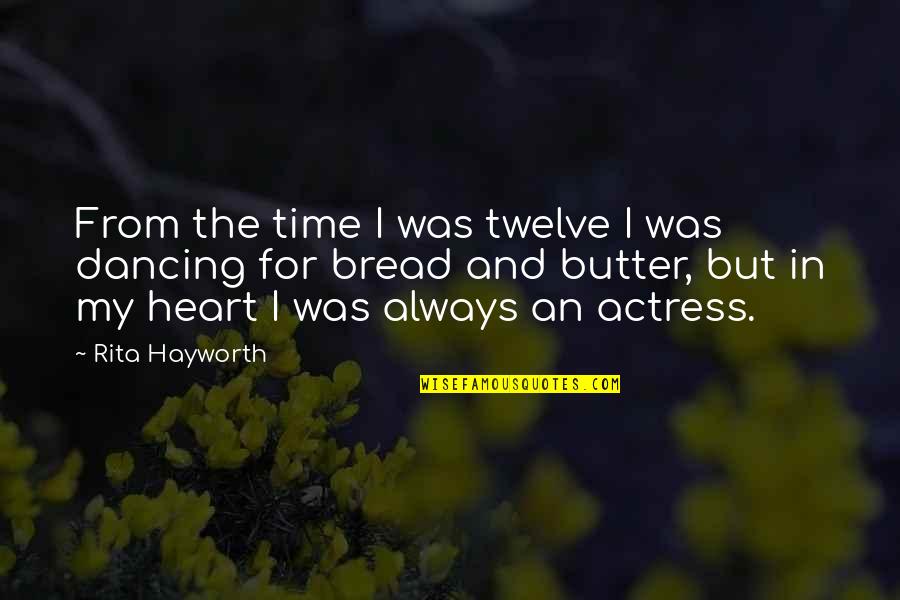 From the time I was twelve I was dancing for
bread and butter
, but in my heart I was always an actress. —
Rita Hayworth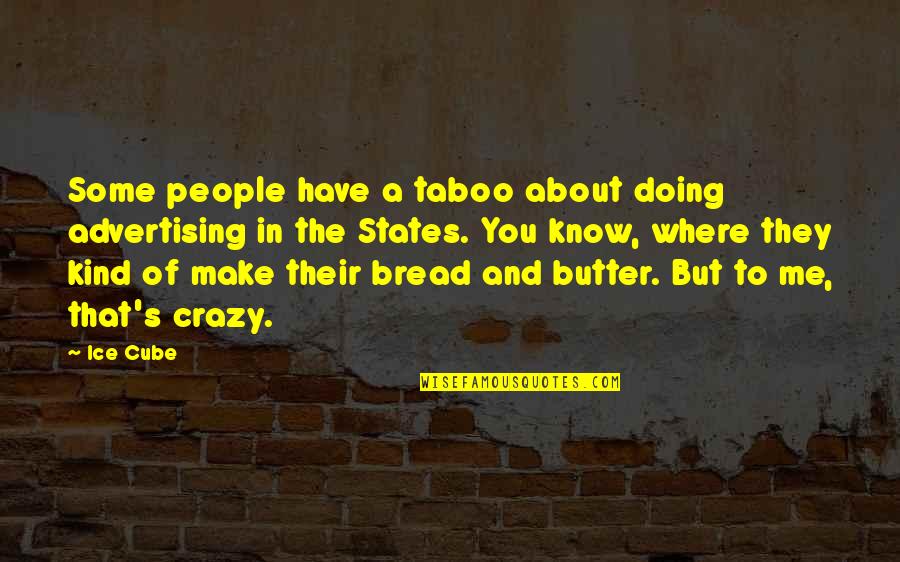 Some people have a taboo about doing advertising in the States. You know, where they kind of make their
bread and butter
. But to me, that's crazy. —
Ice Cube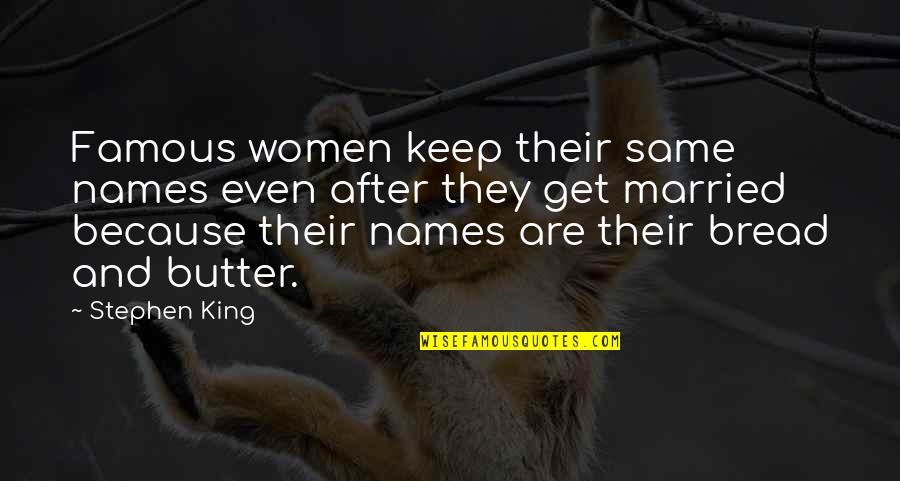 Famous women keep their same names even after they get married because their names are their
bread and butter
. —
Stephen King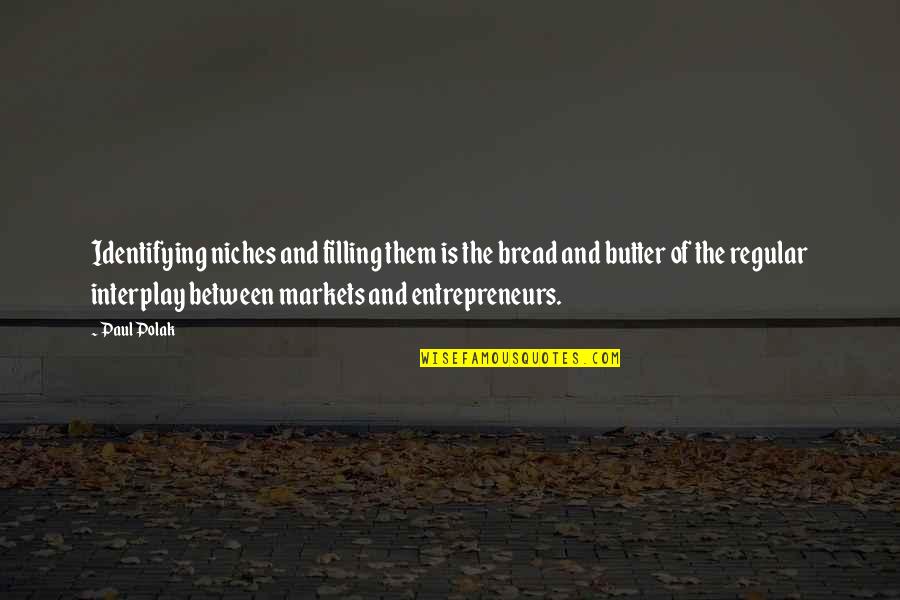 Identifying niches and filling them is the
bread and butter
of the regular interplay between markets and entrepreneurs. —
Paul Polak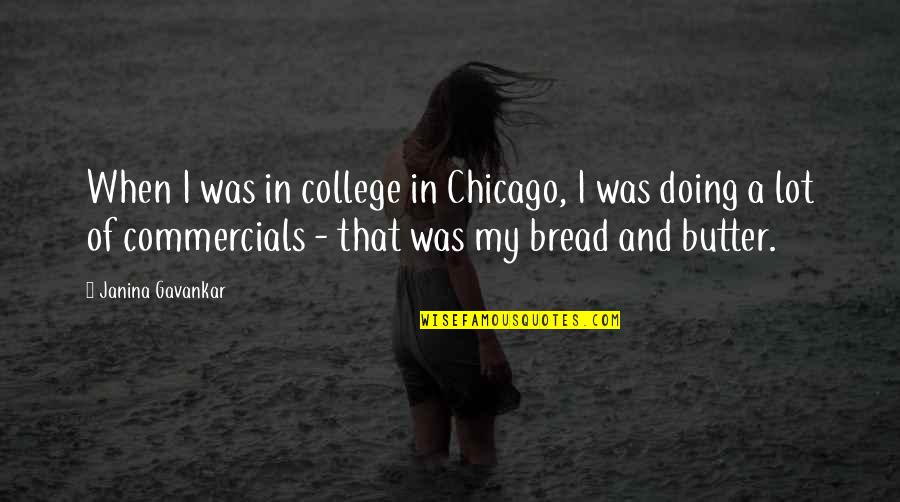 When I was in college in Chicago, I was doing a lot of commercials - that was my
bread and butter
. —
Janina Gavankar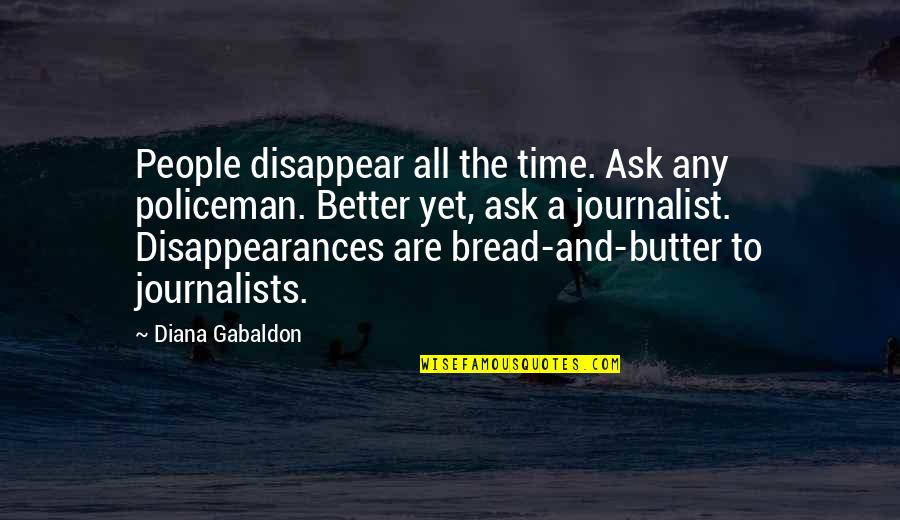 People disappear all the time. Ask any policeman. Better yet, ask a journalist. Disappearances are bread-and-butter to journalists. —
Diana Gabaldon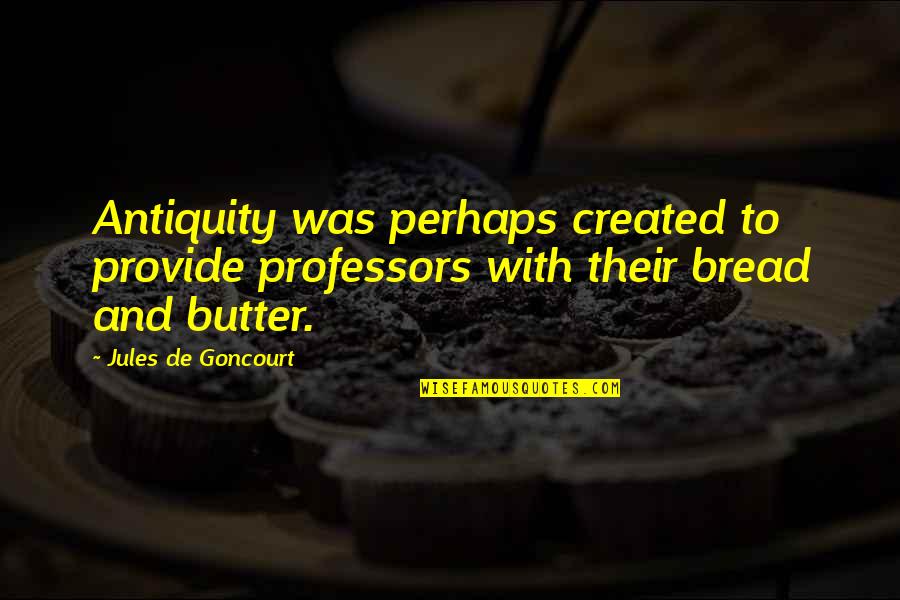 Antiquity was perhaps created to provide professors with their
bread and butter
. —
Jules De Goncourt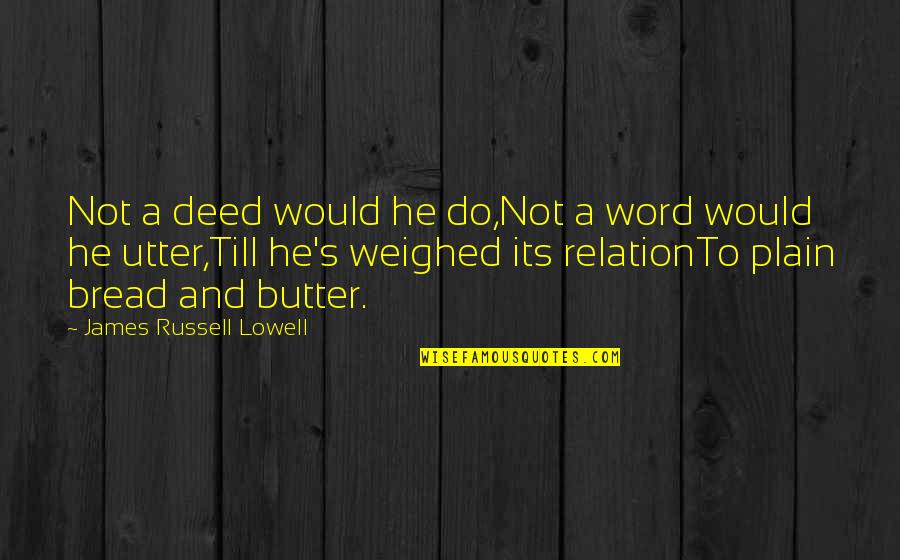 Not a deed would he do,
Not a word would he utter,
Till he's weighed its relation
To plain
bread and butter
. —
James Russell Lowell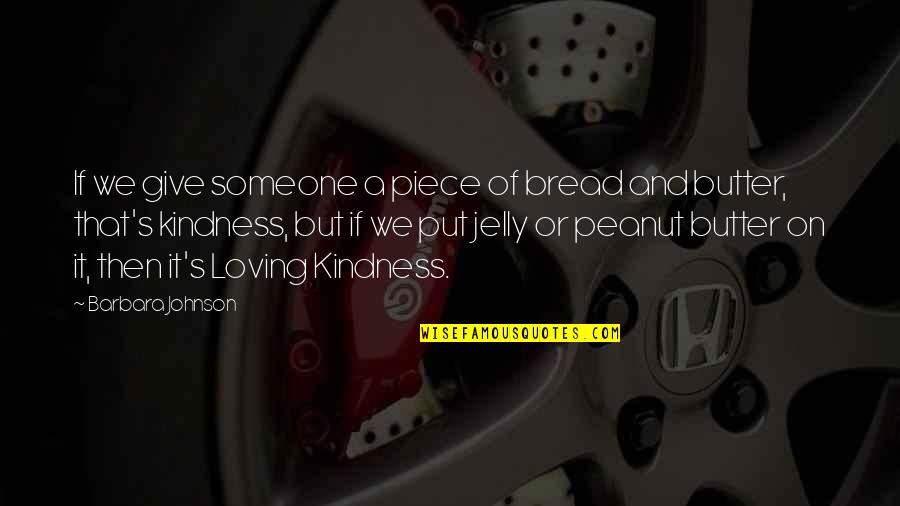 If we give someone a piece of
bread and butter
, that's kindness, but if we put jelly or peanut butter on it, then it's Loving Kindness. —
Barbara Johnson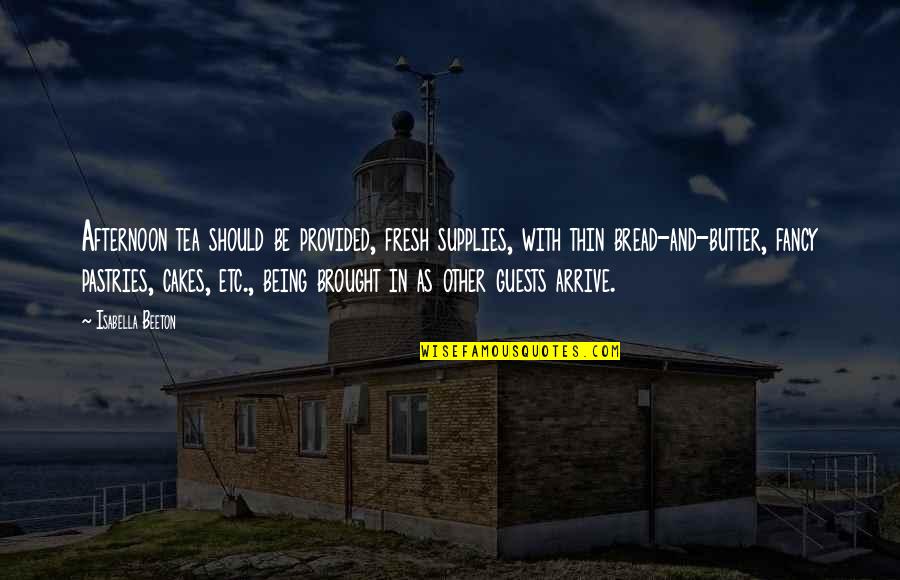 Afternoon tea should be provided, fresh supplies, with thin bread-and-butter, fancy pastries, cakes, etc., being brought in as other guests arrive. —
Isabella Beeton