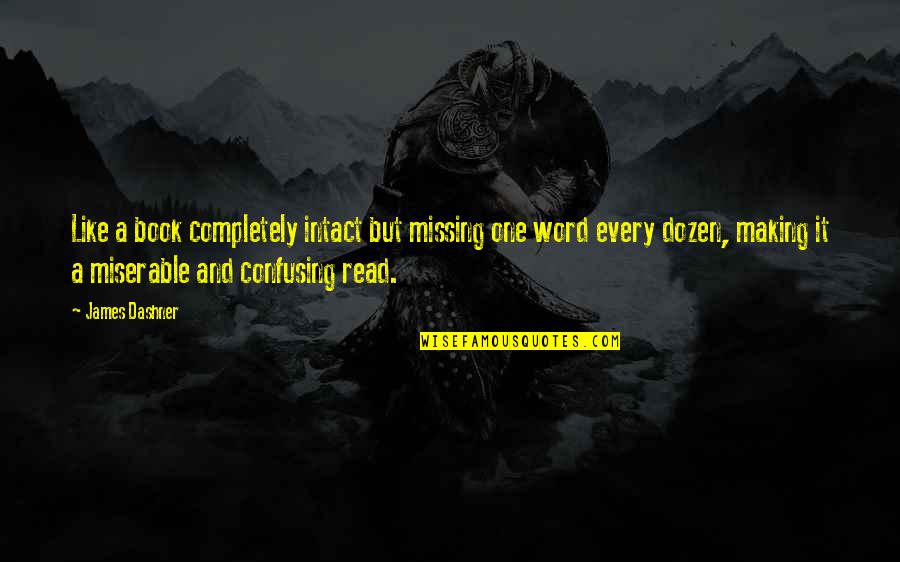 Like a book completely intact but missing one word every dozen, making it a miserable and confusing read.
—
James Dashner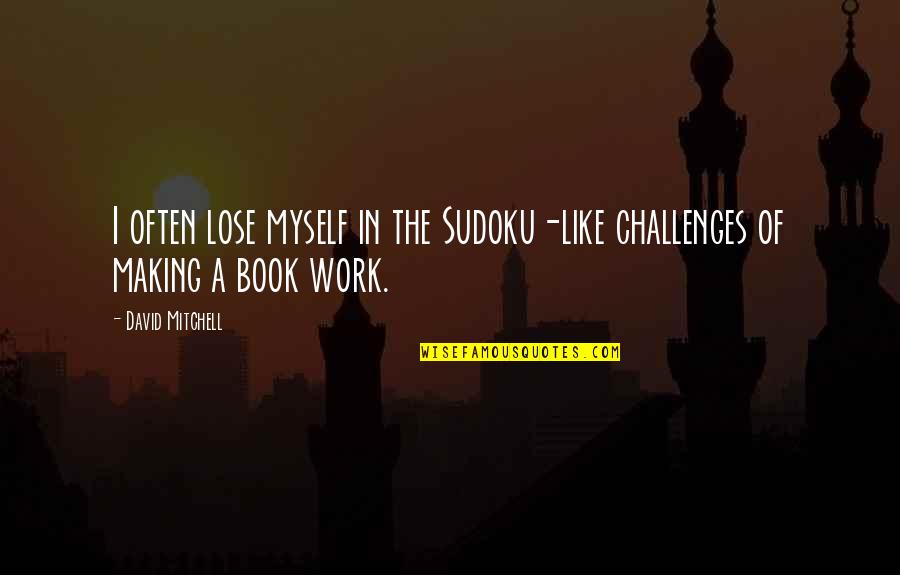 I often lose myself in the Sudoku-like challenges of making a book work.
—
David Mitchell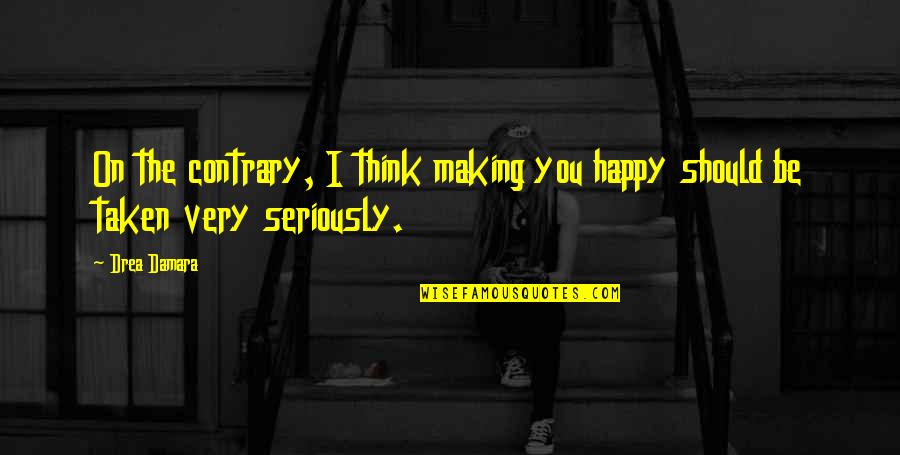 On the contrary, I think making you happy should be taken very seriously.
—
Drea Damara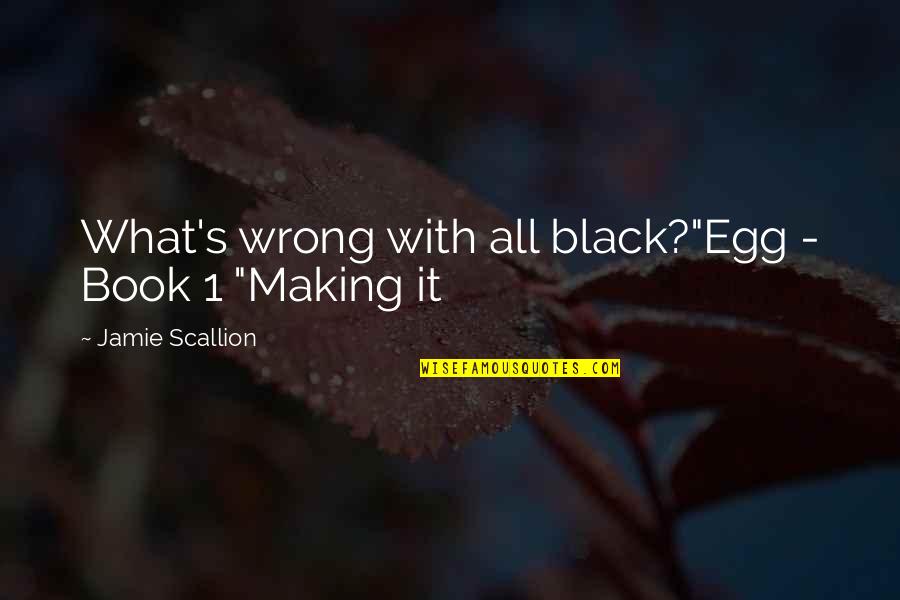 What's wrong with all black?"
Egg - Book 1 "Making it
—
Jamie Scallion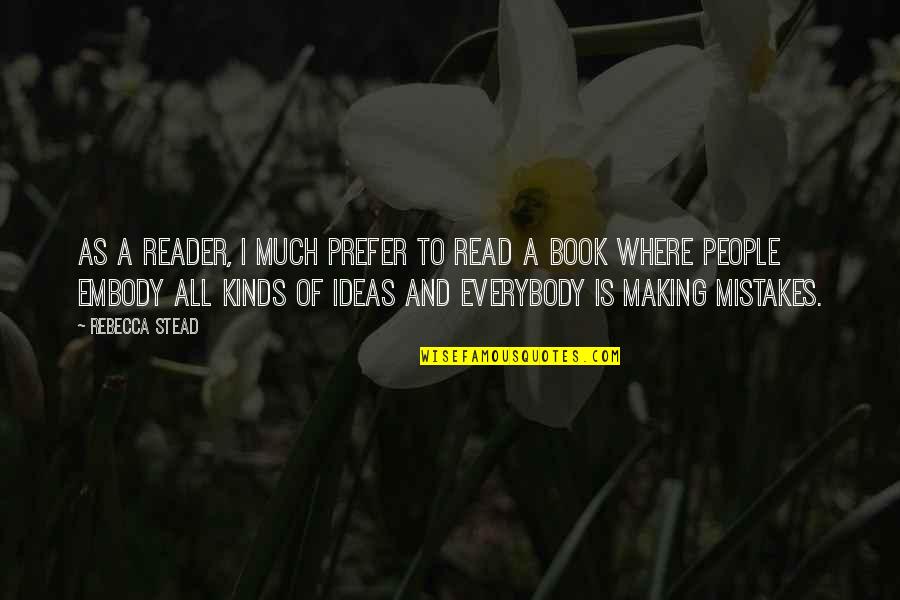 As a reader, I much prefer to read a book where people embody all kinds of ideas and everybody is making mistakes.
—
Rebecca Stead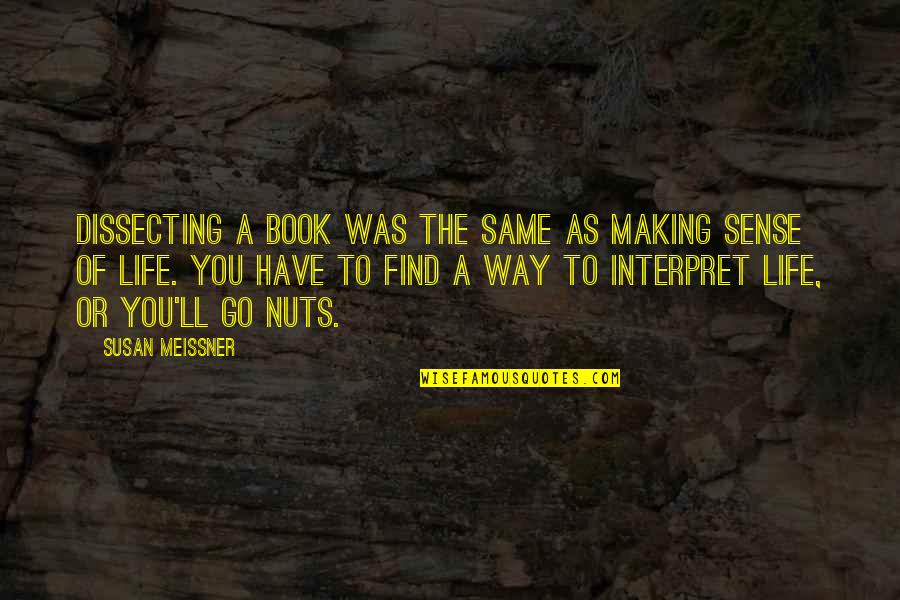 Dissecting a book was the same as making sense of life. You have to find a way to interpret life, or you'll go nuts.
—
Susan Meissner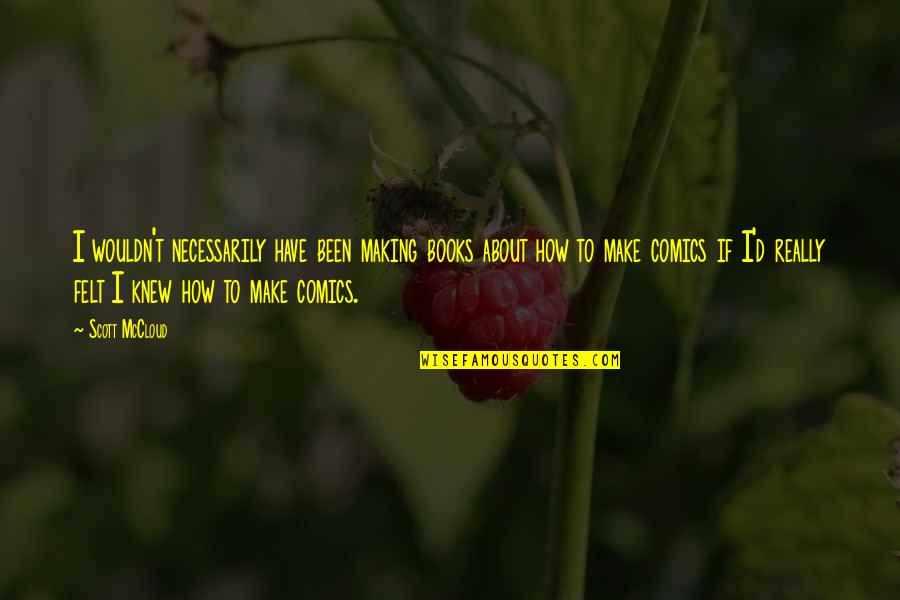 I wouldn't necessarily have been making books about how to make comics if I'd really felt I knew how to make comics.
—
Scott McCloud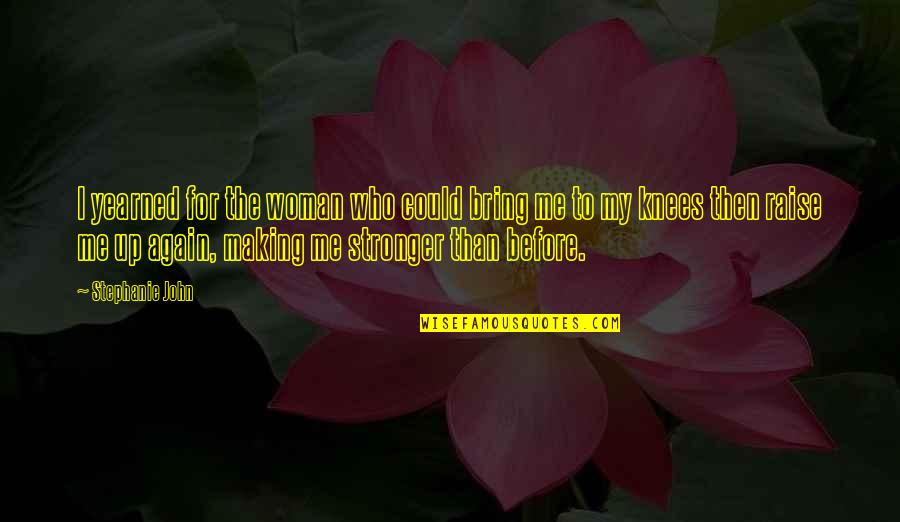 I yearned for the woman who could bring me to my knees then raise me up again, making me stronger than before.
—
Stephanie John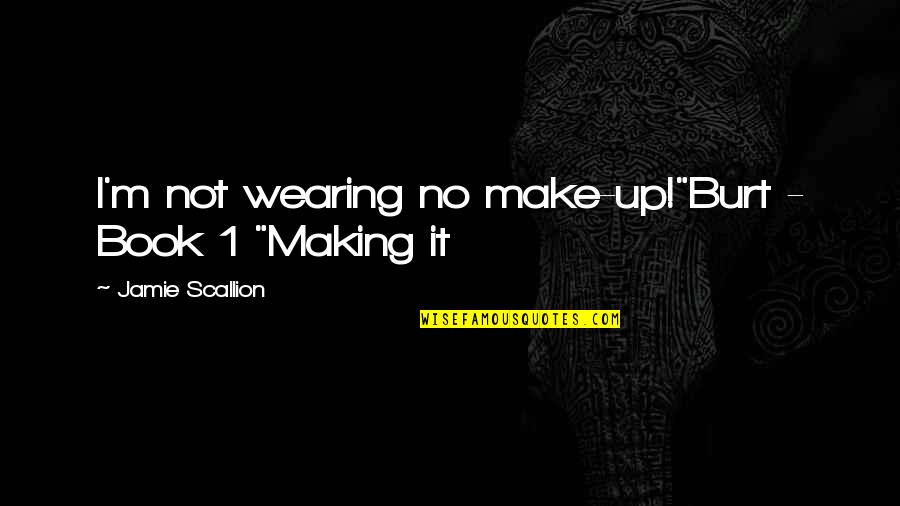 I'm not wearing no make-up!"
Burt - Book 1 "Making it
—
Jamie Scallion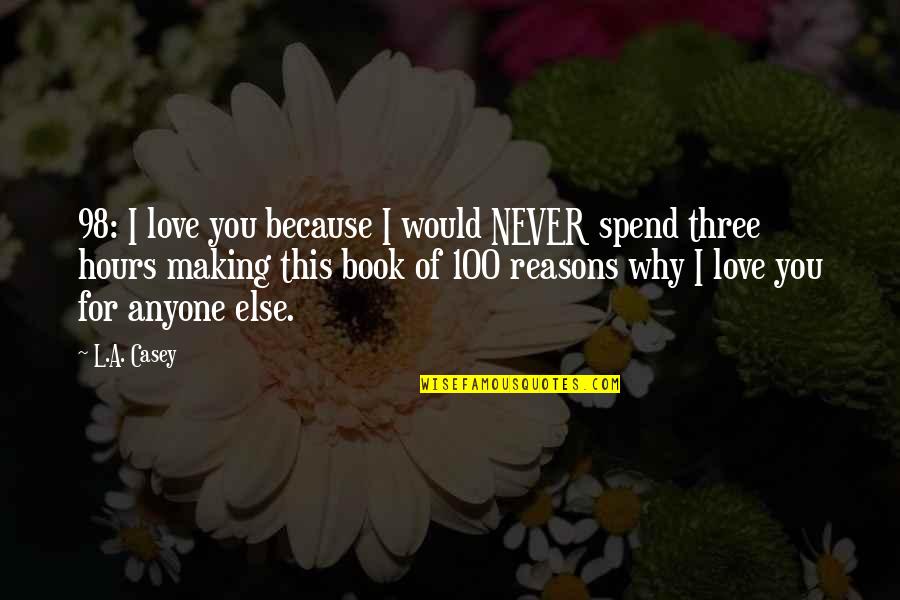 98: I love you because I would NEVER spend three hours making this book of 100 reasons why I love you for anyone else.
—
L.A. Casey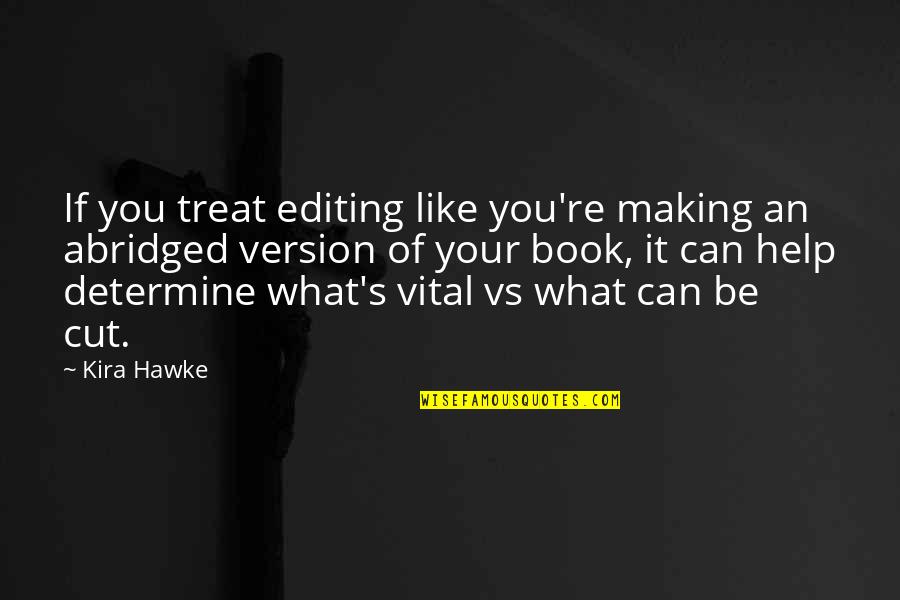 If you treat editing like you're making an abridged version of your book, it can help determine what's vital vs what can be cut.
—
Kira Hawke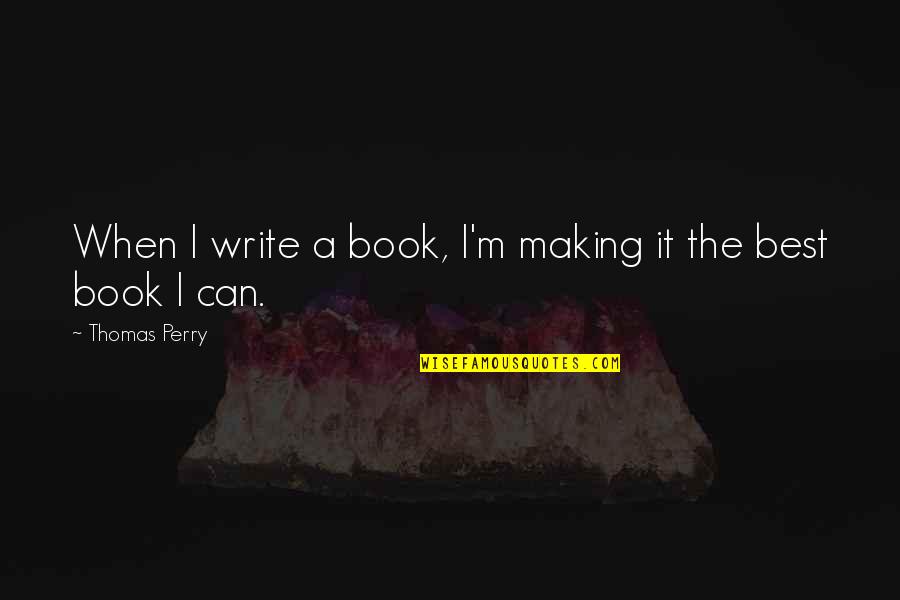 When I write a book, I'm making it the best book I can.
—
Thomas Perry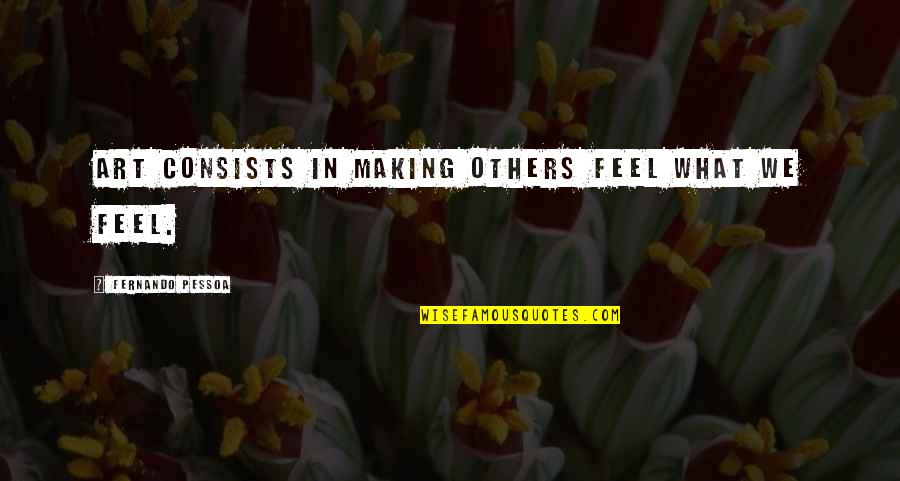 Art consists in making others feel what we feel.
—
Fernando Pessoa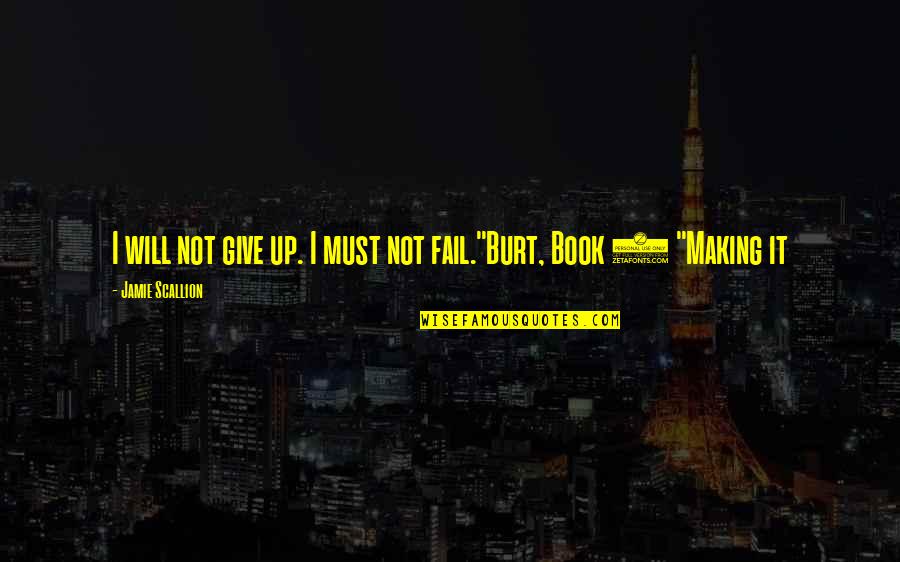 I will not give up. I must not fail."
Burt, Book 1 "Making it —
Jamie Scallion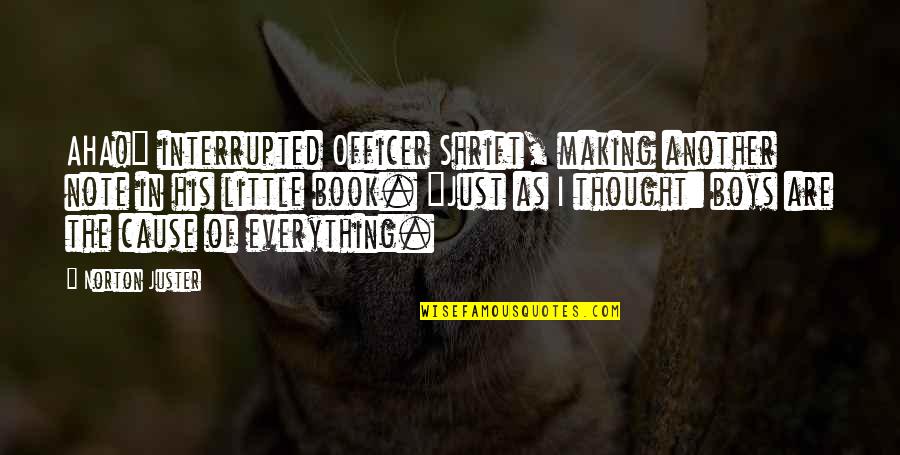 AHA!" interrupted Officer Shrift, making another note in his little book. "Just as I thought: boys are the cause of everything. —
Norton Juster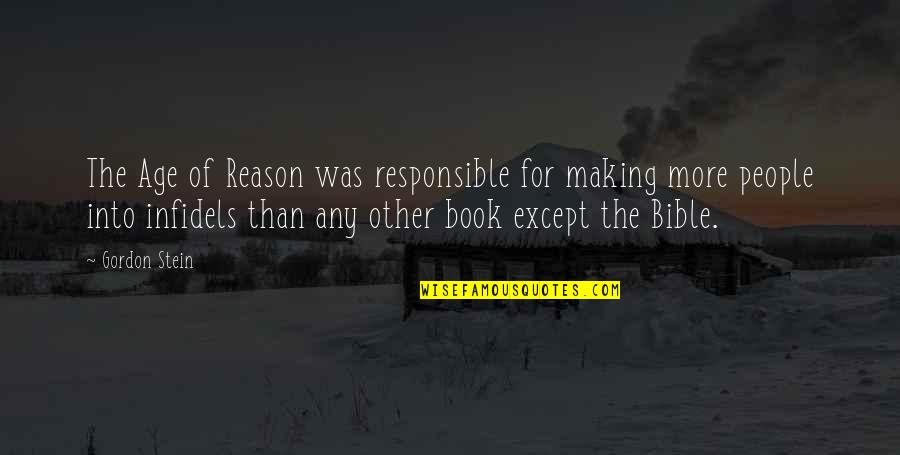 The Age of Reason was responsible for making more people into infidels than any other book except the Bible. —
Gordon Stein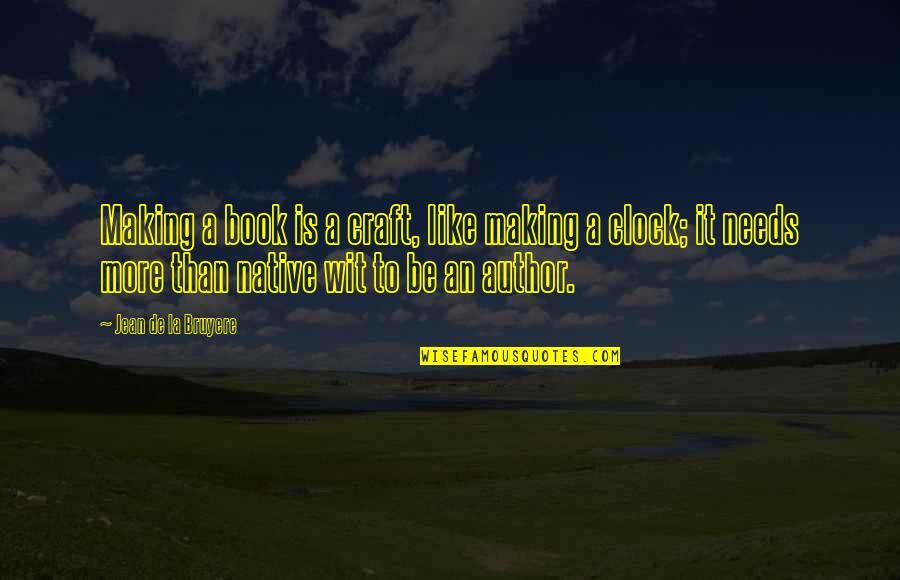 Making a book is a craft, like making a clock; it needs more than native wit to be an author. —
Jean De La Bruyere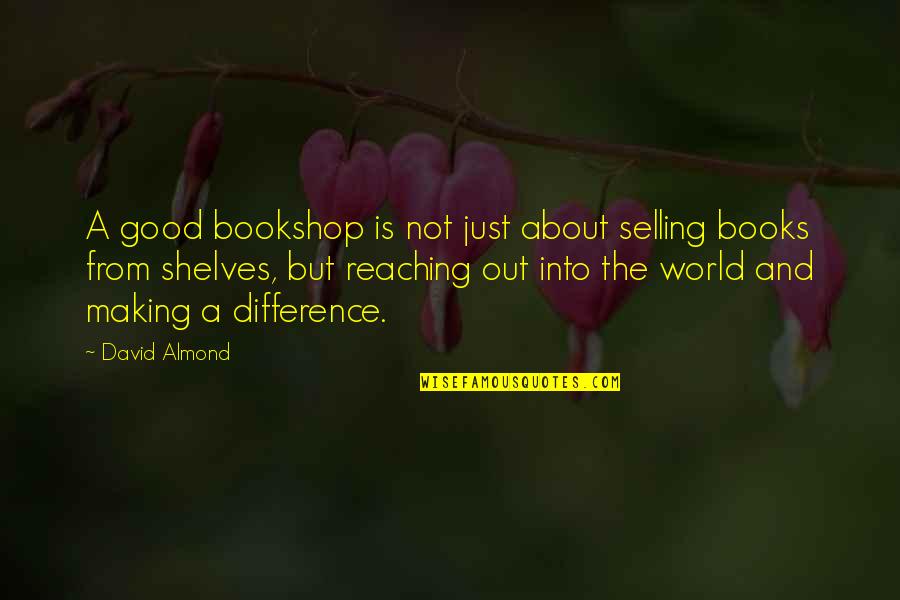 A good bookshop is not just about selling books from shelves, but reaching out into the world and making a difference. —
David Almond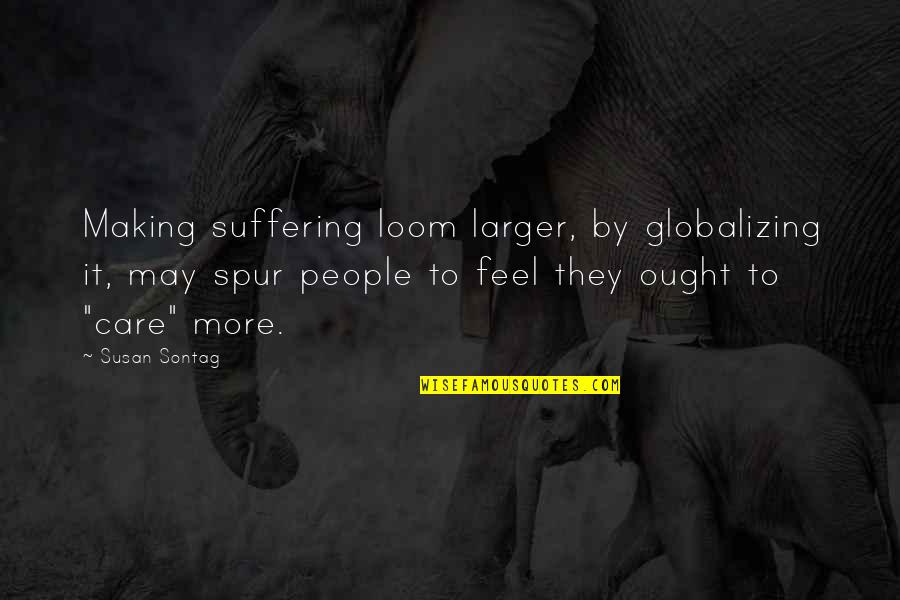 Making suffering loom larger, by globalizing it, may spur people to feel they ought to "care" more. —
Susan Sontag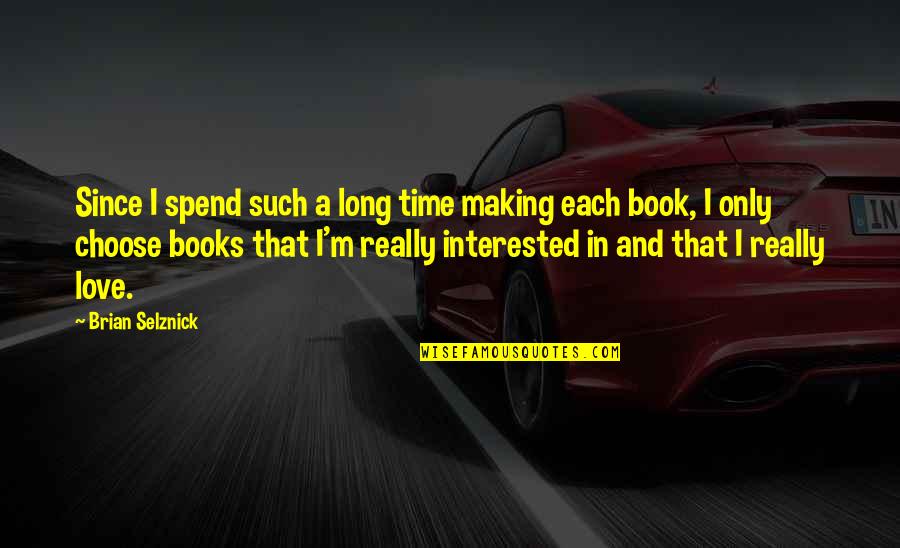 Since I spend such a long time making each book, I only choose books that I'm really interested in and that I really love. —
Brian Selznick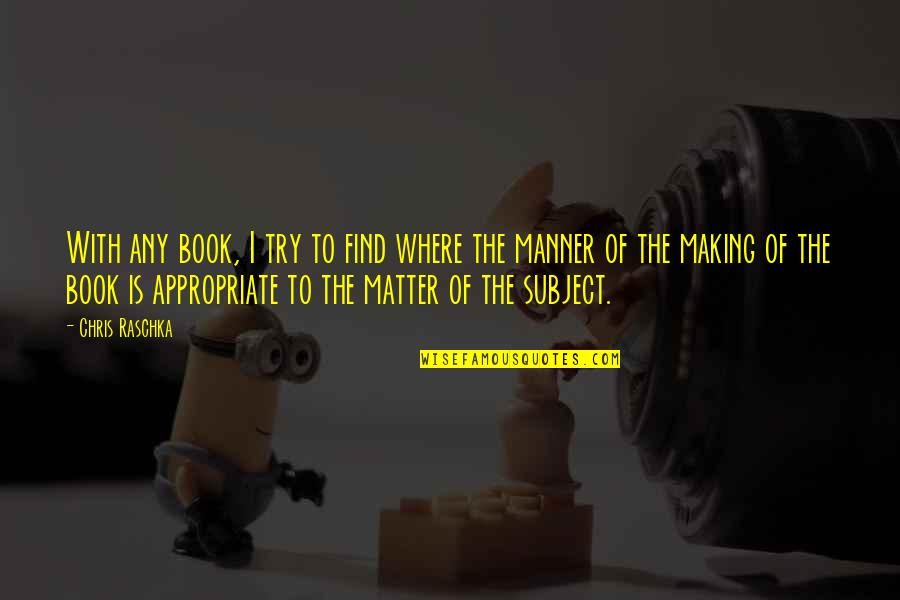 With any book, I try to find where the manner of the making of the book is appropriate to the matter of the subject. —
Chris Raschka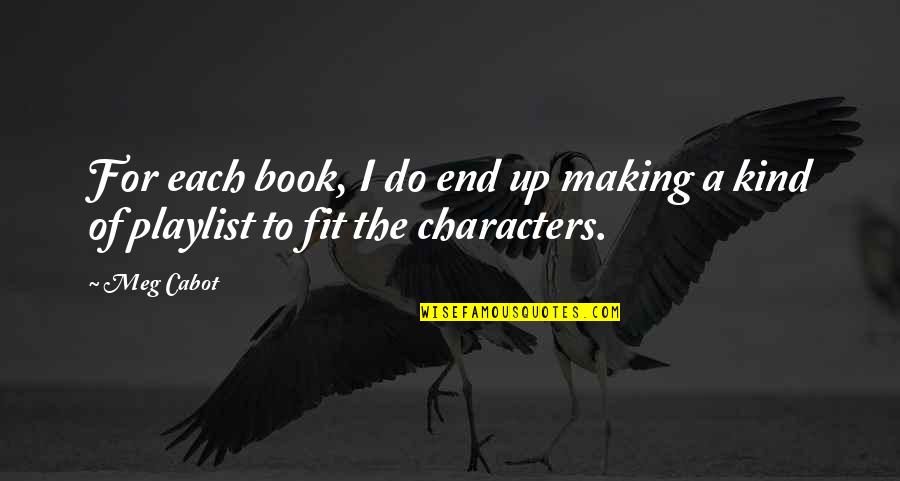 For each book, I do end up making a kind of playlist to fit the characters. —
Meg Cabot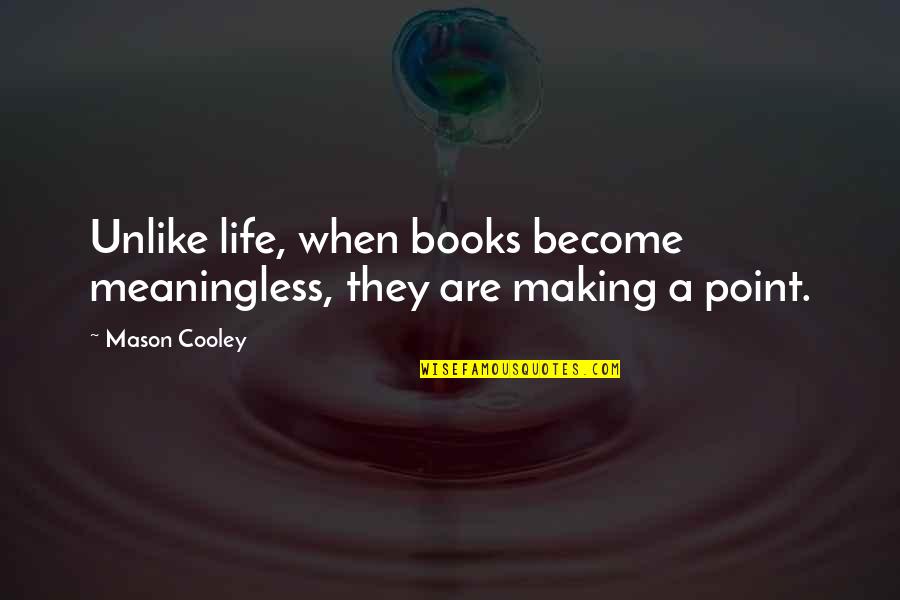 Unlike life, when books become meaningless, they are making a point. —
Mason Cooley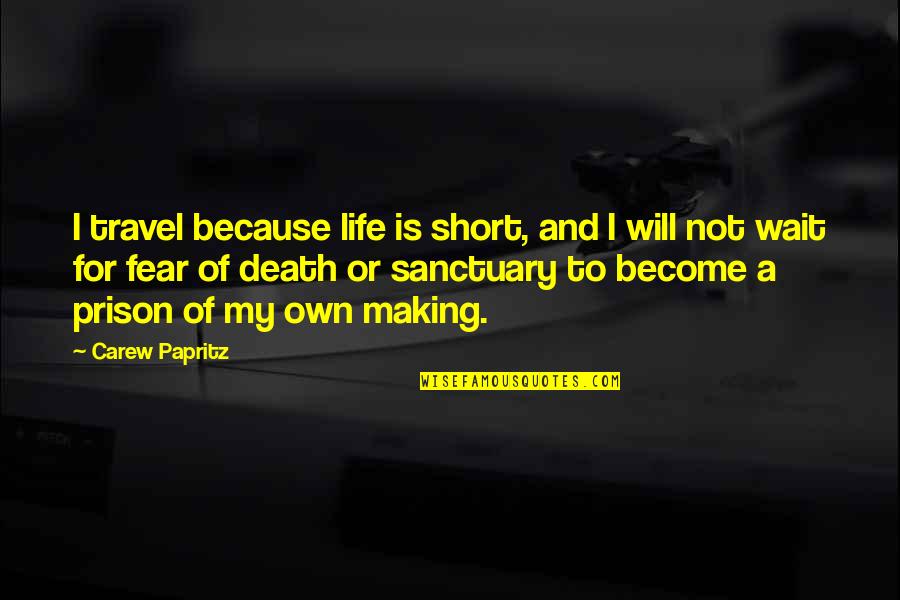 I travel because life is short, and I will not wait for fear of death or sanctuary to become a prison of my own making. —
Carew Papritz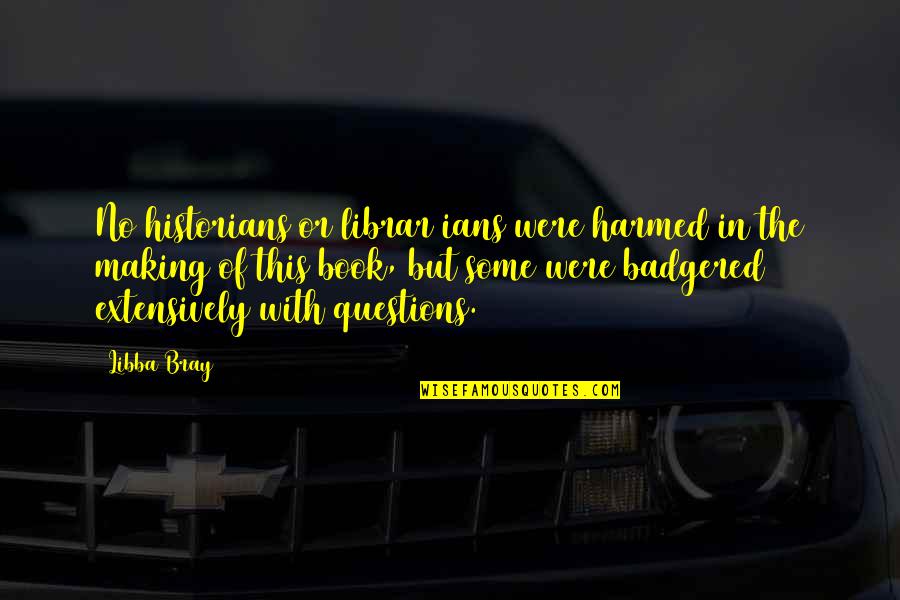 No historians or librar ians were harmed in the making of this book, but some were badgered extensively with questions. —
Libba Bray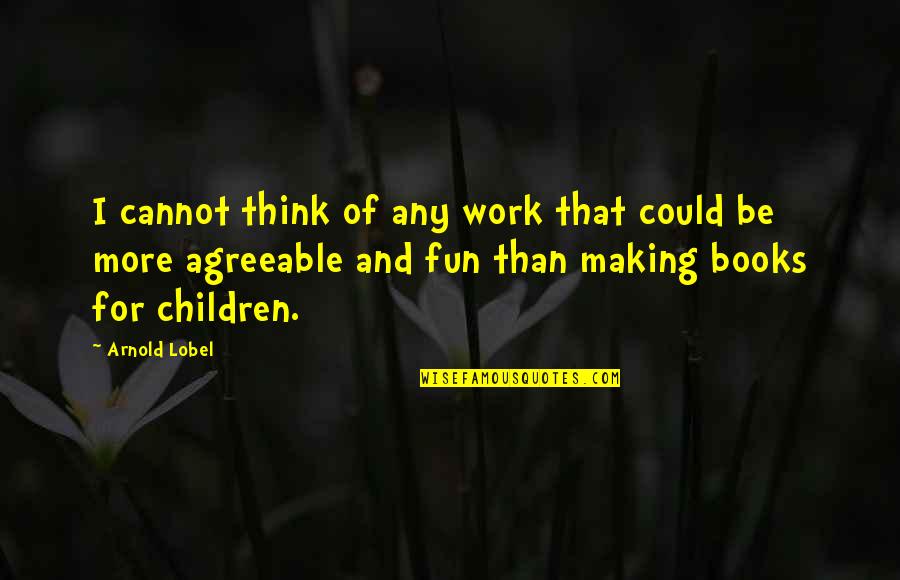 I cannot think of any work that could be more agreeable and fun than making books for children. —
Arnold Lobel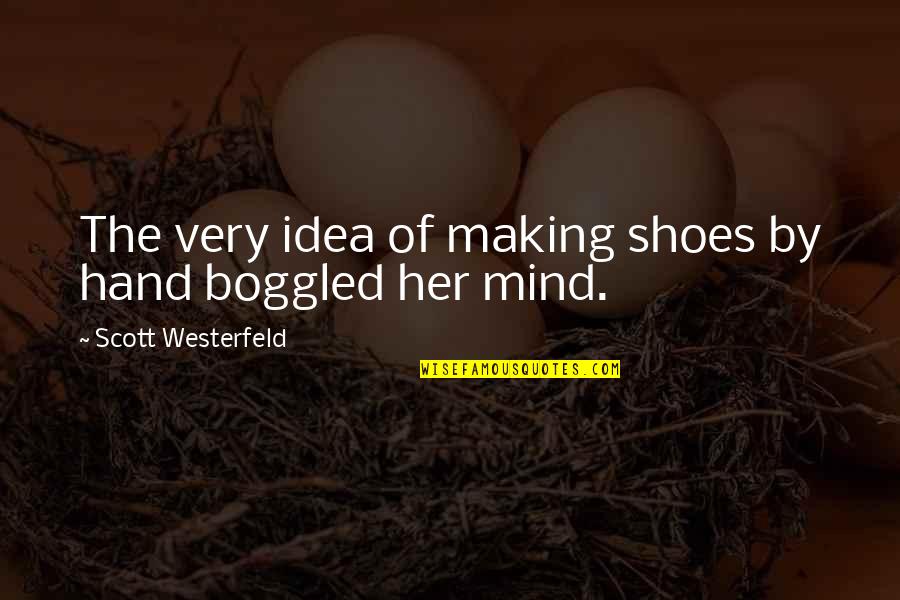 The very idea of making shoes by hand boggled her mind. —
Scott Westerfeld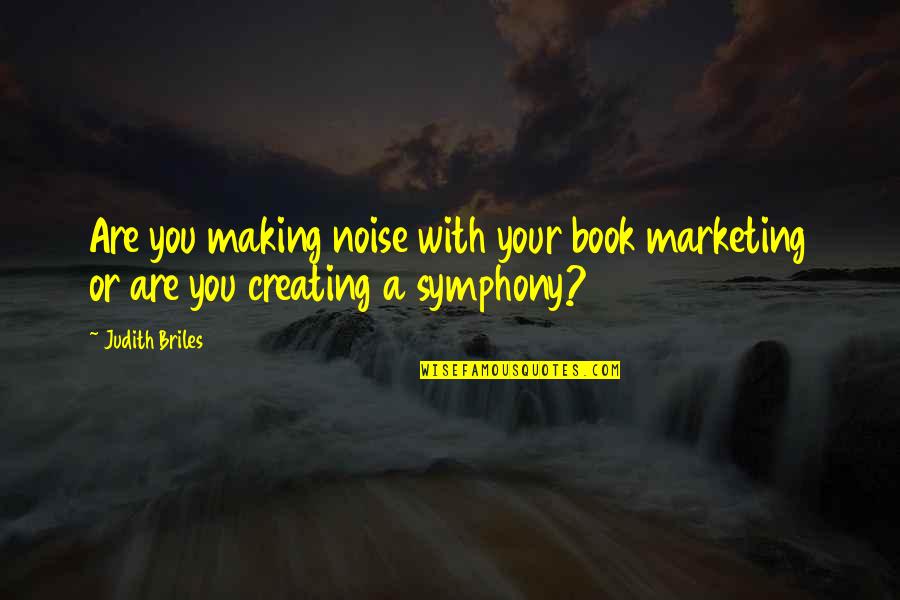 Are you making noise with your book marketing or are you creating a symphony? —
Judith Briles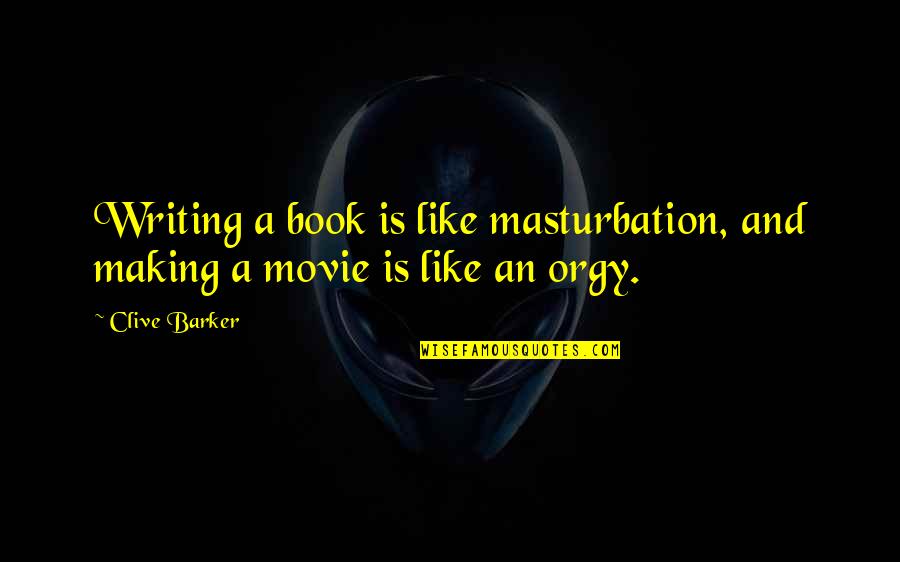 Writing a book is like masturbation, and making a movie is like an orgy. —
Clive Barker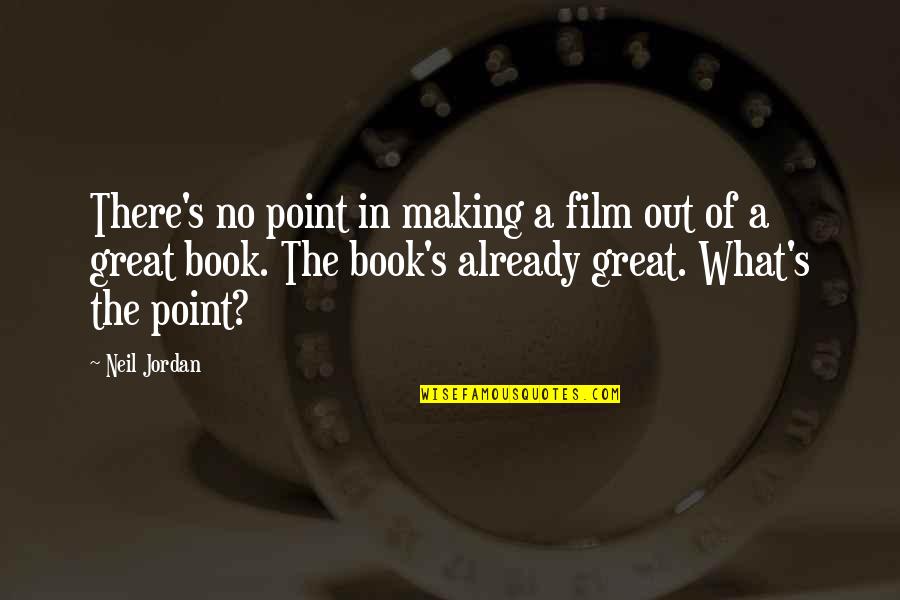 There's no point in making a film out of a great book. The book's already great. What's the point? —
Neil Jordan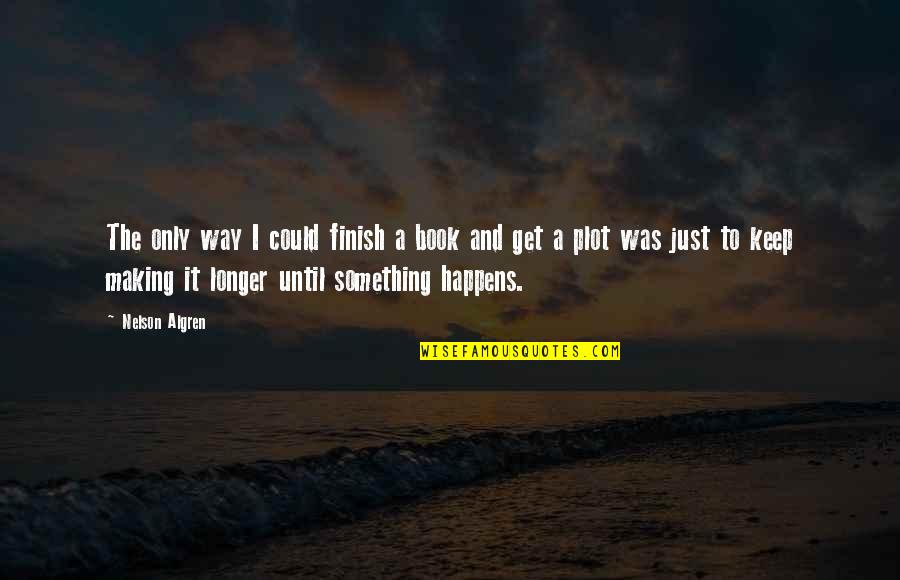 The only way I could finish a book and get a plot was just to keep making it longer until something happens. —
Nelson Algren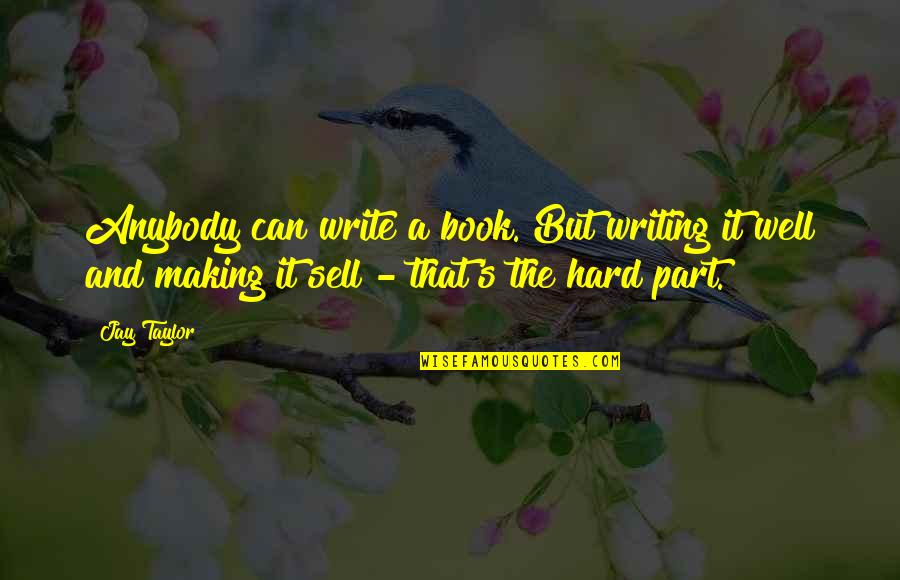 Anybody can write a book. But writing it well and making it sell - that's the hard part. —
Jay Taylor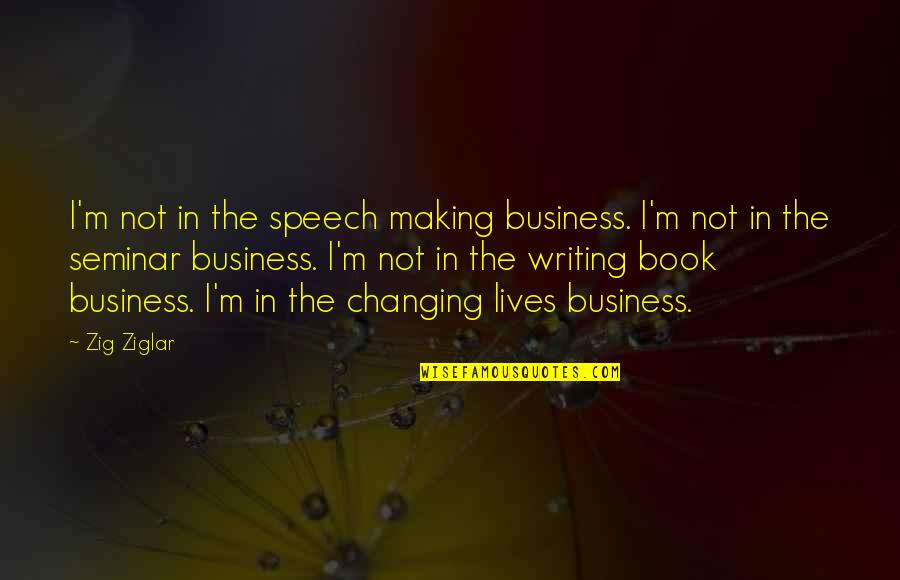 I'm not in the speech making business. I'm not in the seminar business. I'm not in the writing book business. I'm in the changing lives business. —
Zig Ziglar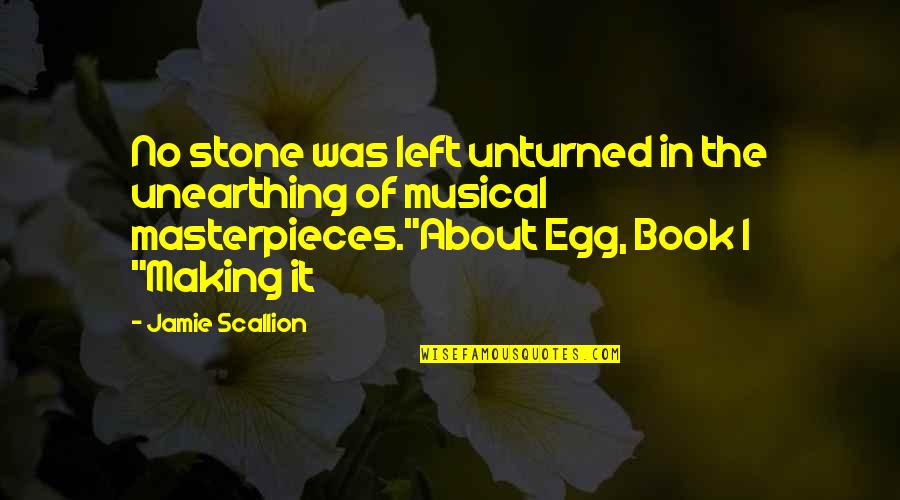 No stone was left unturned in the unearthing of musical masterpieces."
About Egg, Book 1 "Making it —
Jamie Scallion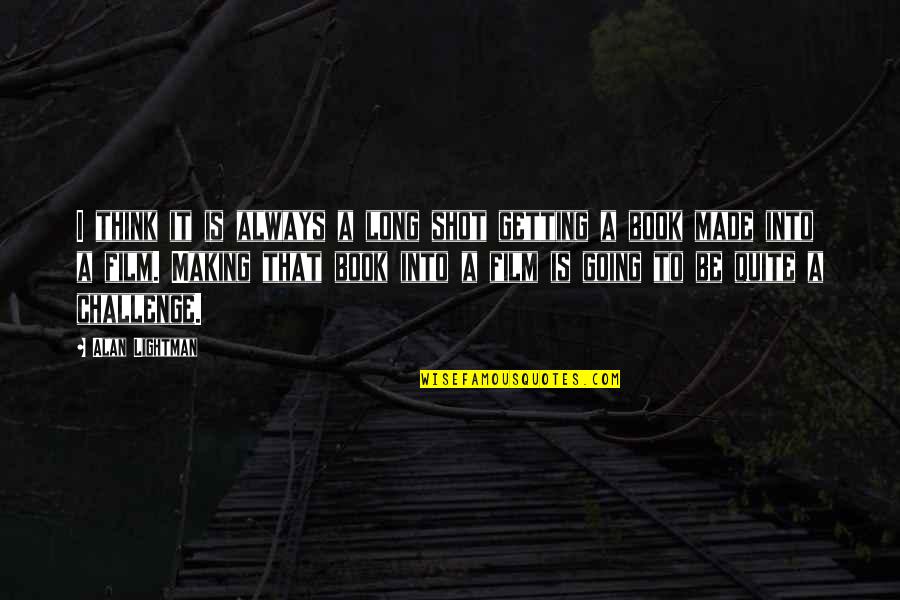 I think it is always a long shot getting a book made into a film. Making that book into a film is going to be quite a challenge. —
Alan Lightman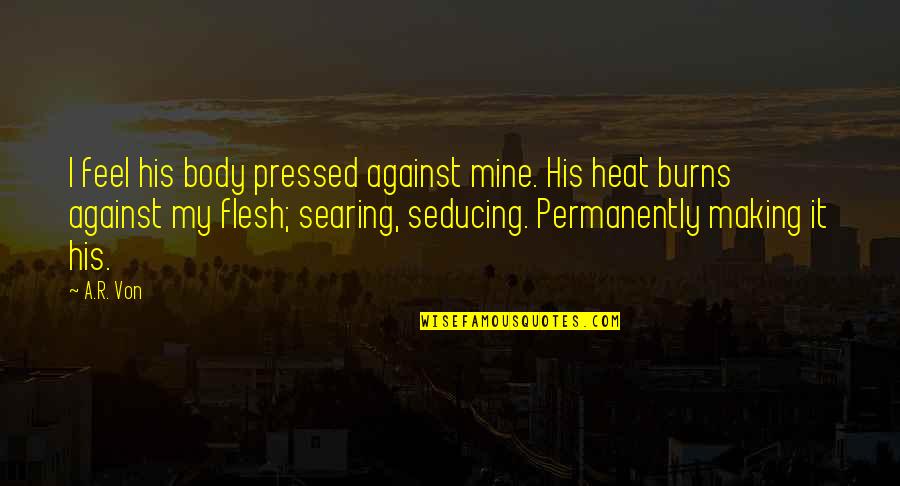 I feel his body pressed against mine. His heat burns against my flesh; searing, seducing. Permanently making it his. —
A.R. Von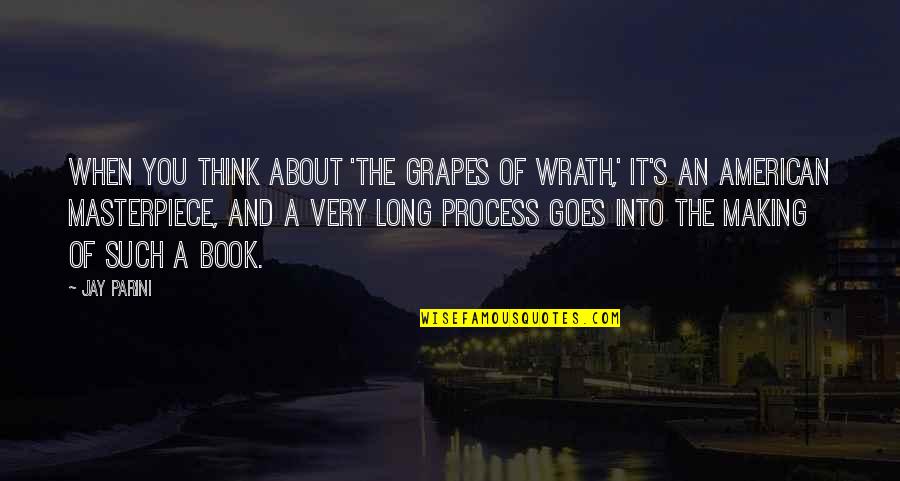 When you think about 'The Grapes of Wrath,' it's an American masterpiece, and a very long process goes into the making of such a book. —
Jay Parini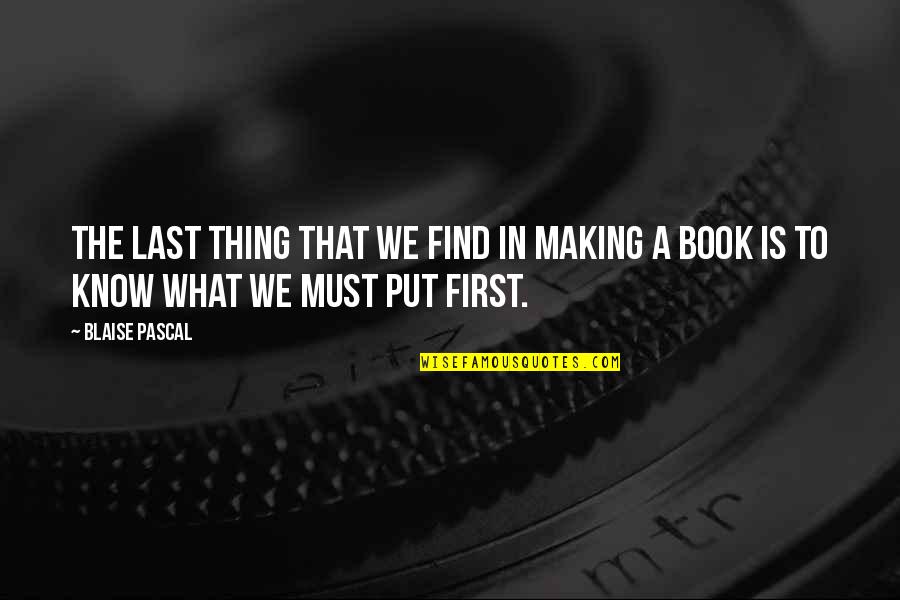 The last thing that we find in making a book is to know what we must put first. —
Blaise Pascal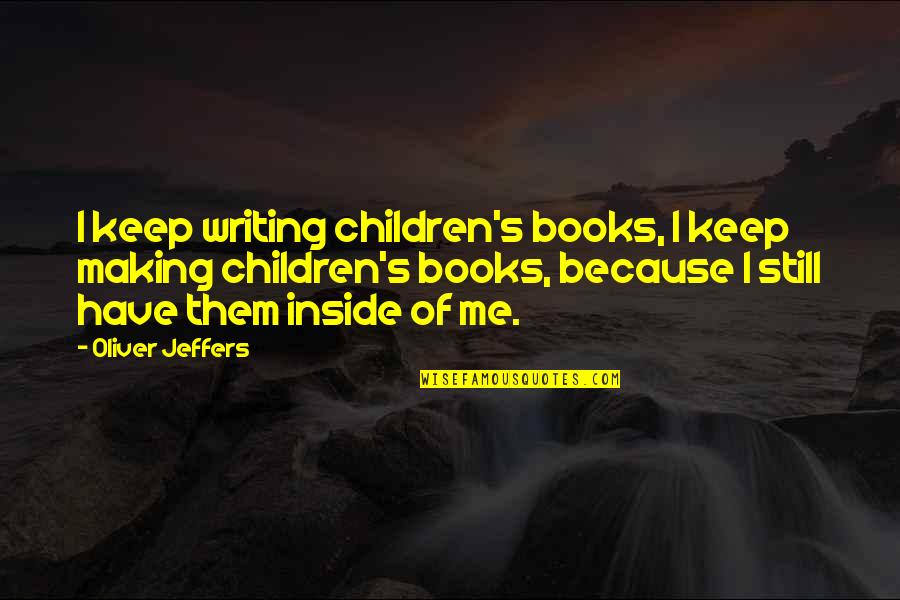 I keep writing children's books, I keep making children's books, because I still have them inside of me. —
Oliver Jeffers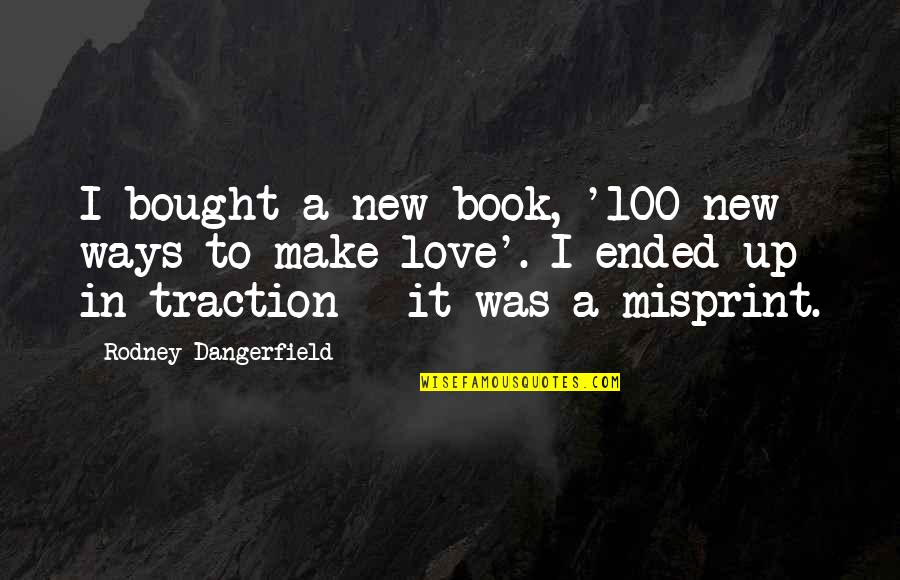 I bought a new book, '100 new ways to make love'. I ended up in traction - it was a misprint. —
Rodney Dangerfield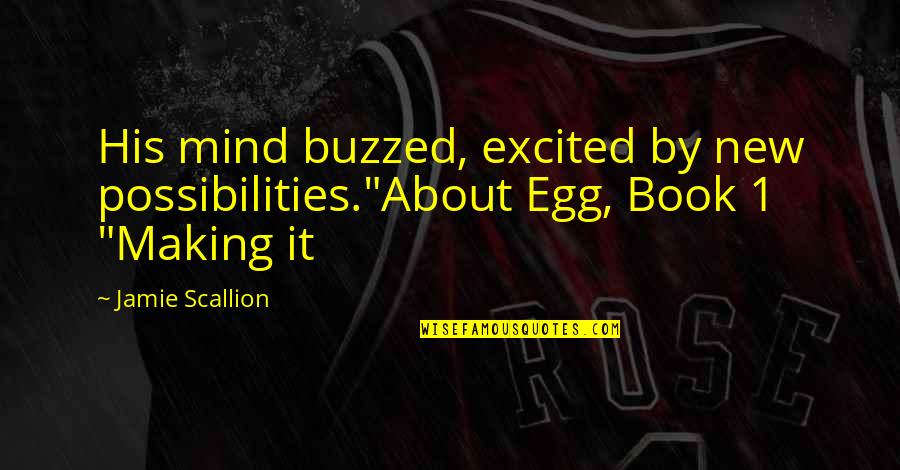 His mind buzzed, excited by new possibilities."
About Egg, Book 1 "Making it —
Jamie Scallion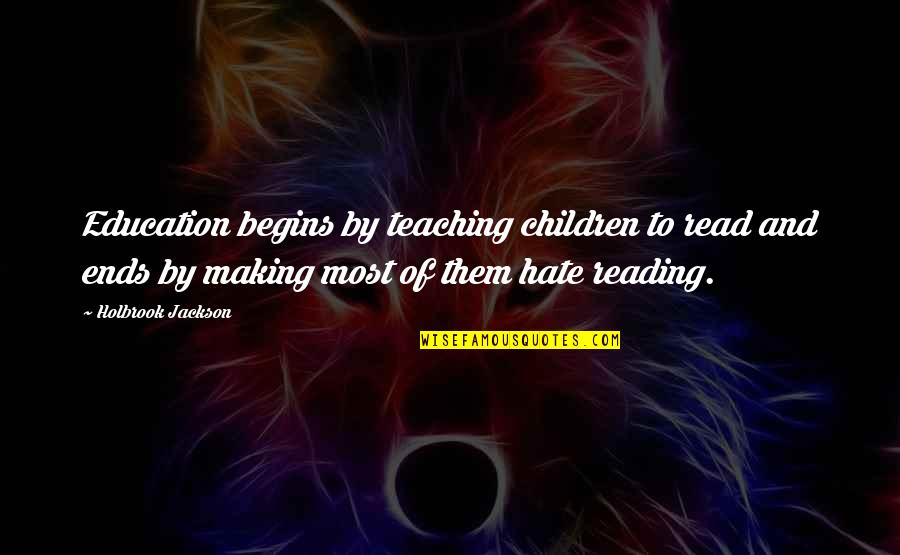 Education begins by teaching children to read and ends by making most of them hate reading. —
Holbrook Jackson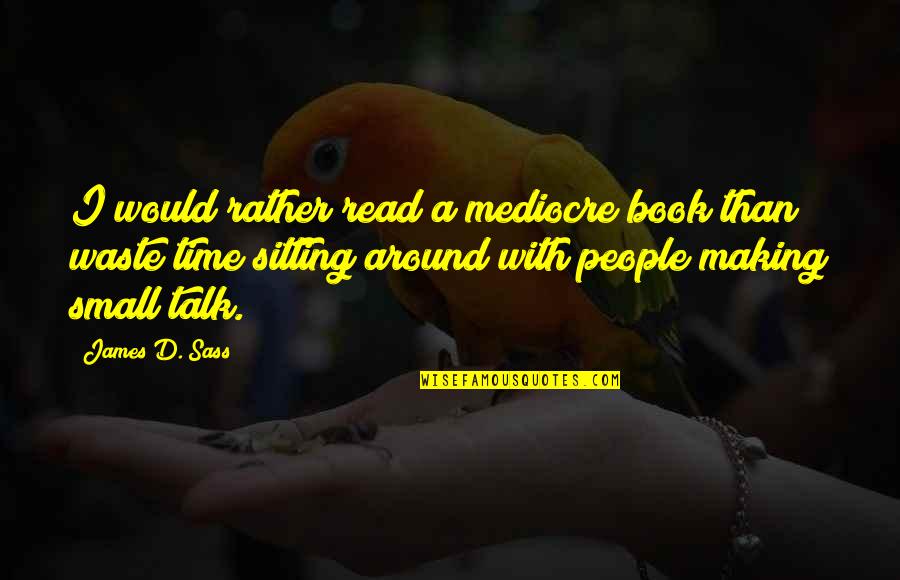 I would rather read a mediocre book than waste time sitting around with people making small talk. —
James D. Sass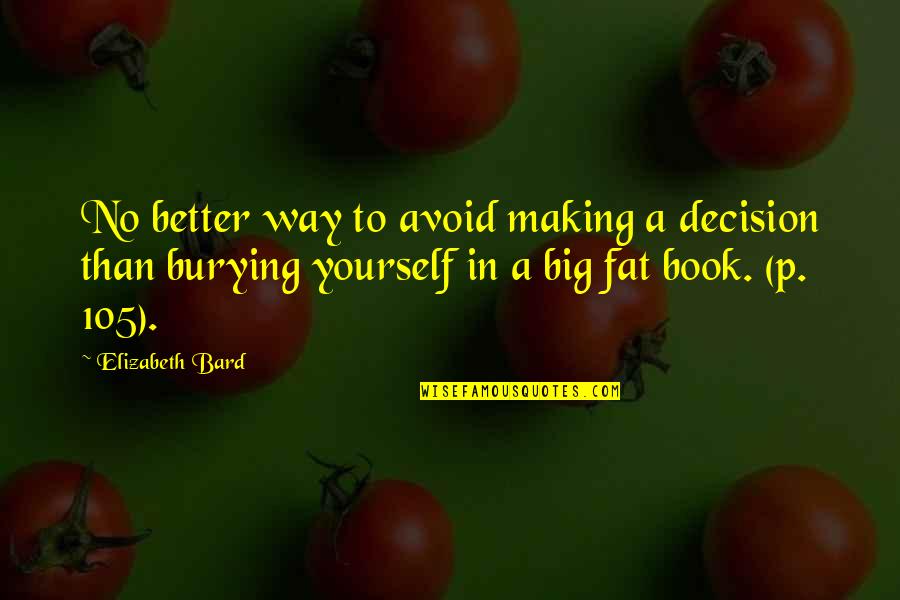 No better way to avoid making a decision than burying yourself in a big fat book. (p. 105). —
Elizabeth Bard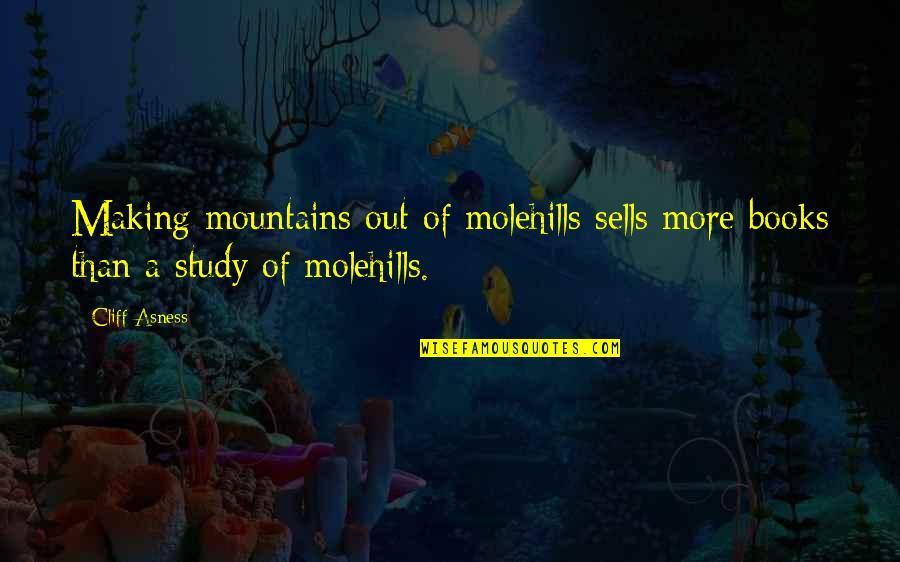 Making mountains out of molehills sells more books than a study of molehills. —
Cliff Asness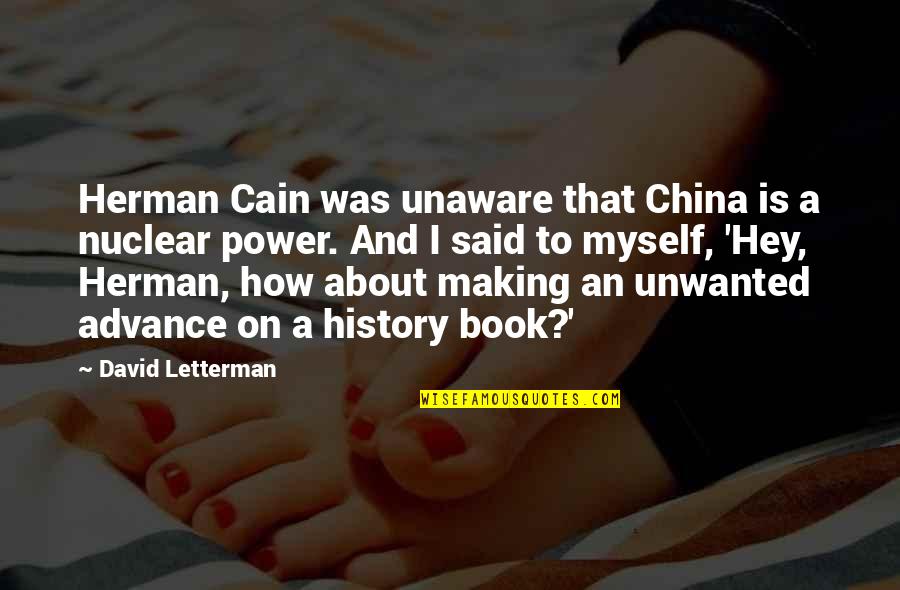 Herman Cain was unaware that China is a nuclear power. And I said to myself, 'Hey, Herman, how about making an unwanted advance on a history book?' —
David Letterman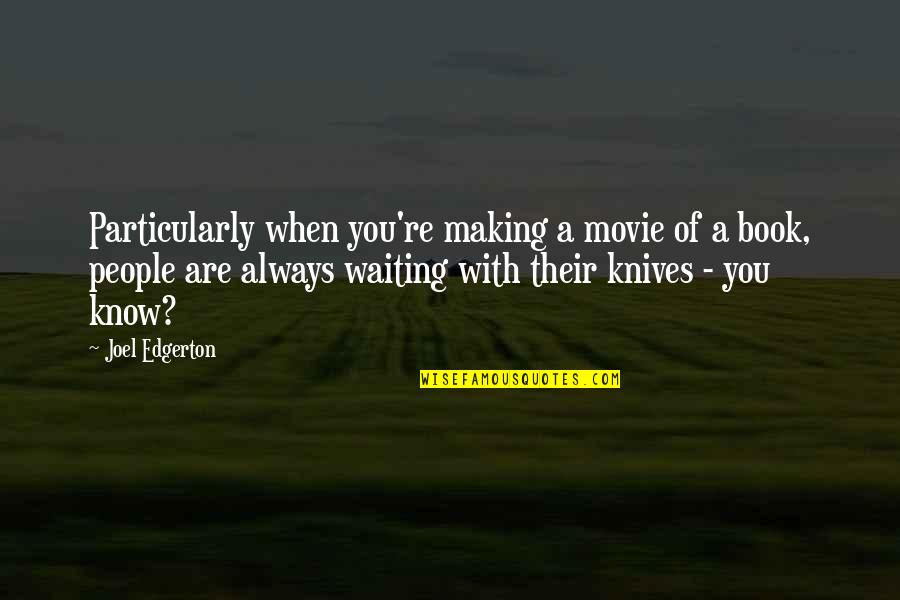 Particularly when you're making a movie of a book, people are always waiting with their knives - you know? —
Joel Edgerton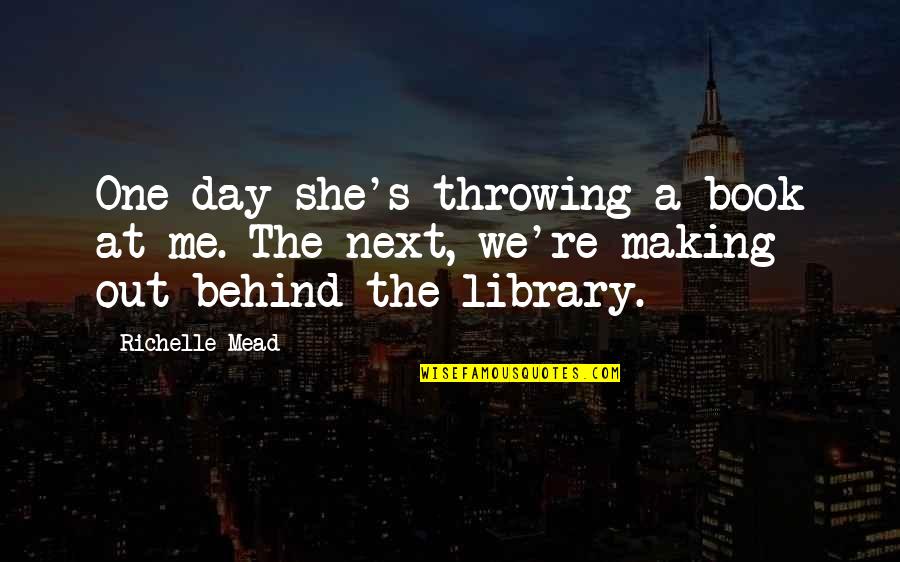 One day she's throwing a book at me. The next, we're making out behind the library. —
Richelle Mead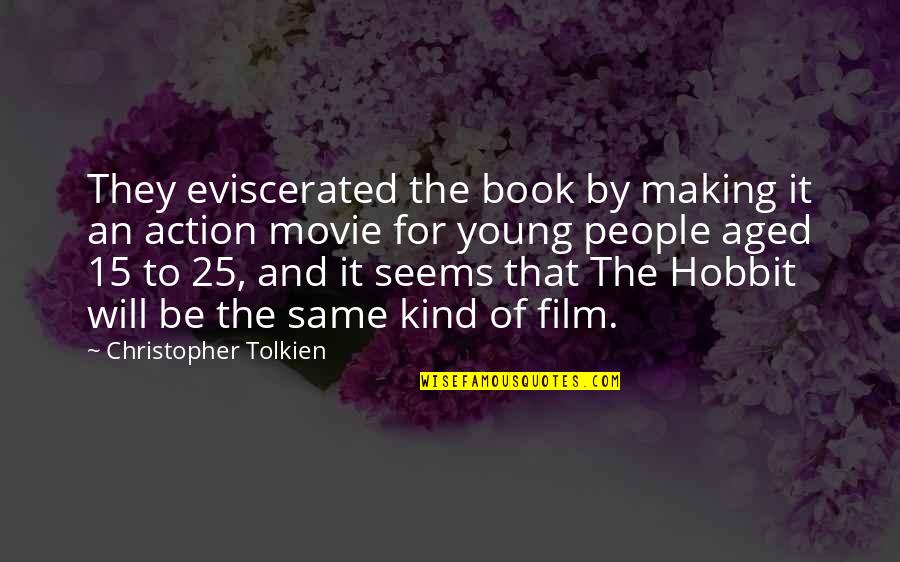 They eviscerated the book by making it an action movie for young people aged 15 to 25, and it seems that The Hobbit will be the same kind of film. —
Christopher Tolkien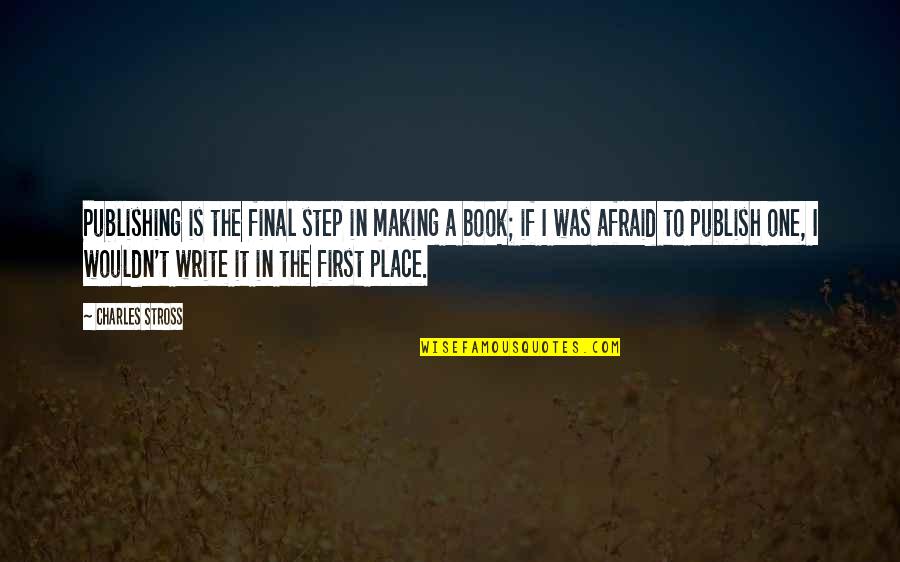 Publishing is the final step in making a book; if I was afraid to publish one, I wouldn't write it in the first place. —
Charles Stross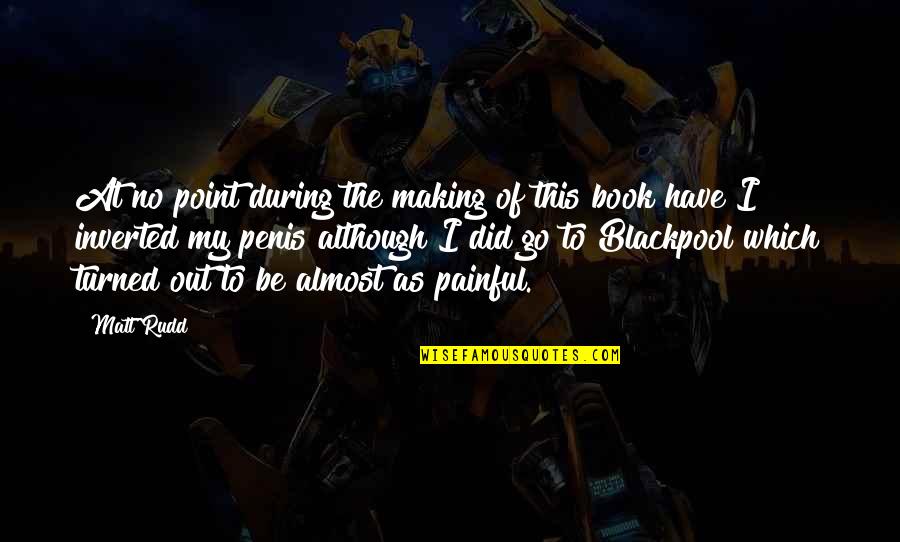 At no point during the making of this book have I inverted my penis although I did go to Blackpool which turned out to be almost as painful. —
Matt Rudd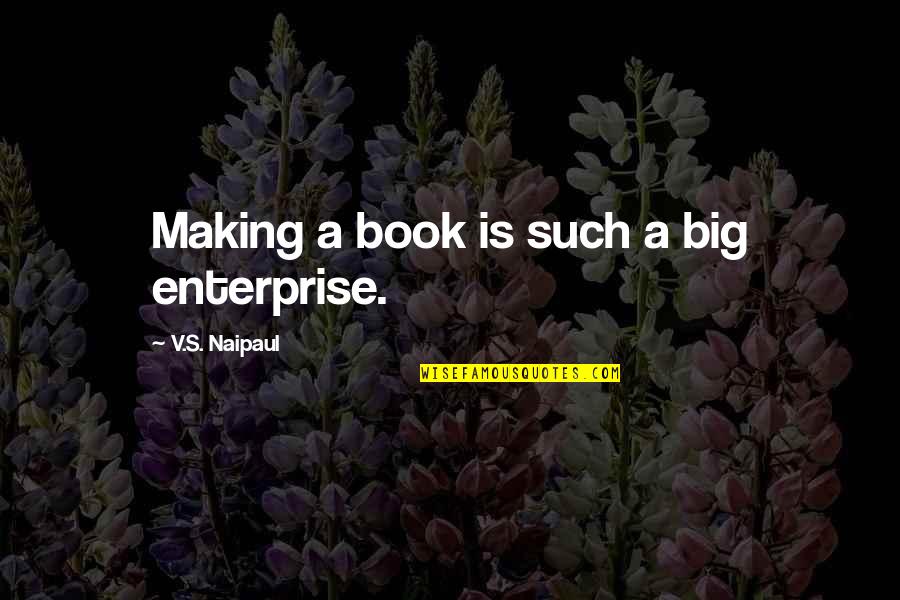 Making a book is such a big enterprise. —
V.S. Naipaul
Don't worry about writing a book or getting famous or making money. Just lead an interesting life. —
Michael Morpurgo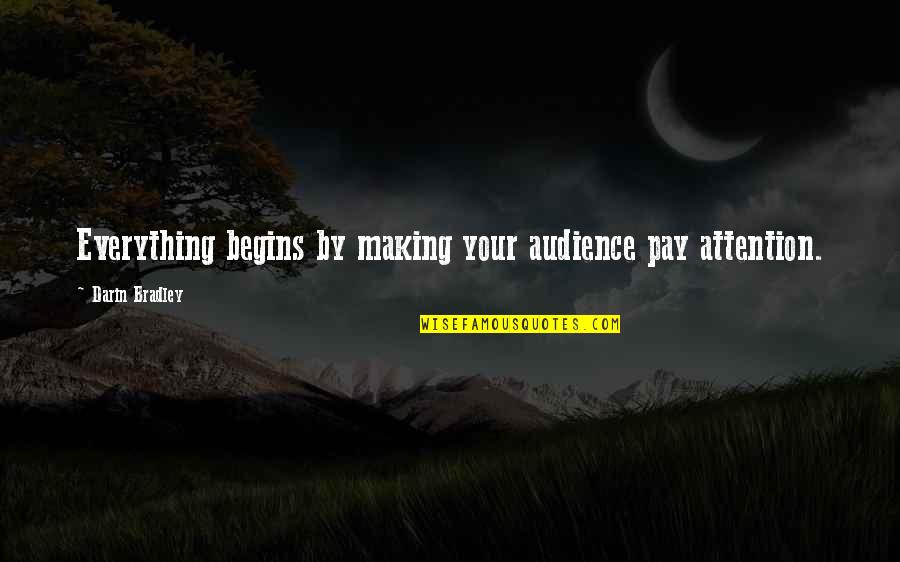 Everything begins by making your audience pay attention. —
Darin Bradley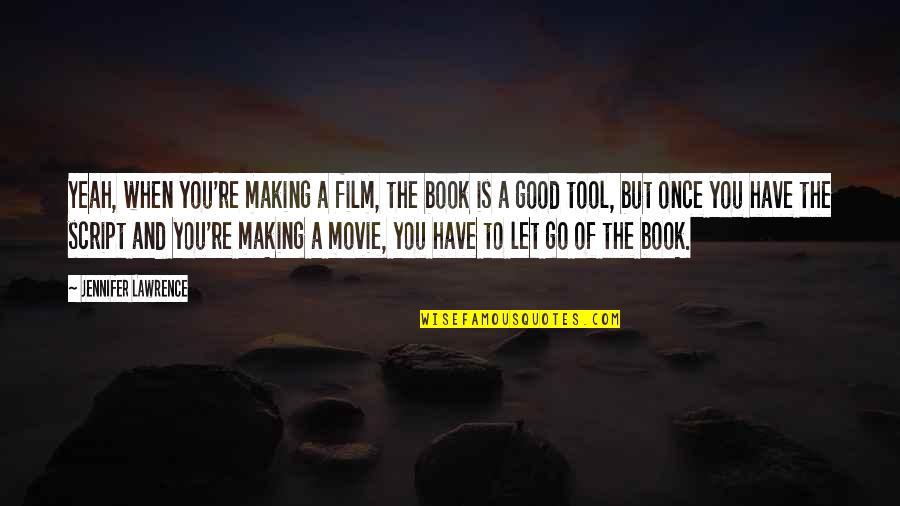 Yeah, when you're making a film, the book is a good tool, but once you have the script and you're making a movie, you have to let go of the book. —
Jennifer Lawrence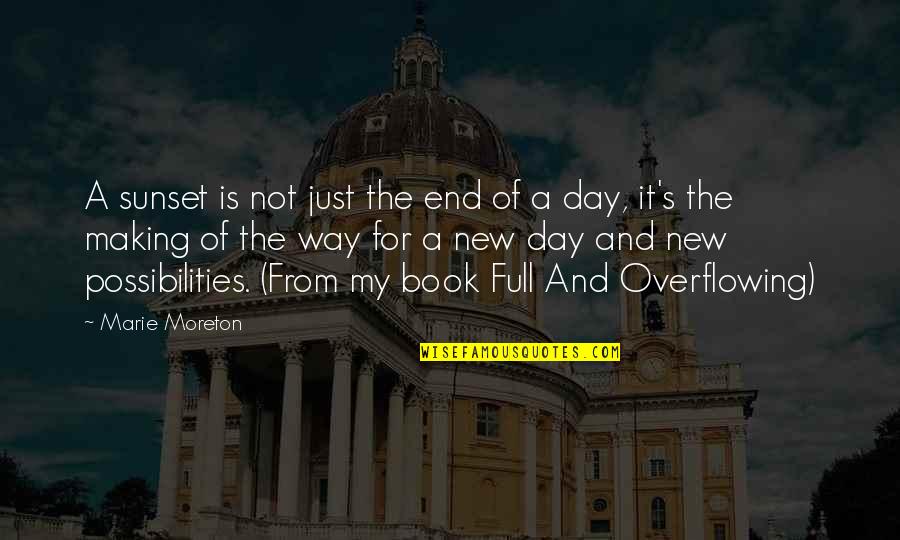 A sunset is not just the end of a day, it's the making of the way for a new day and new possibilities. (From my book Full And Overflowing) —
Marie Moreton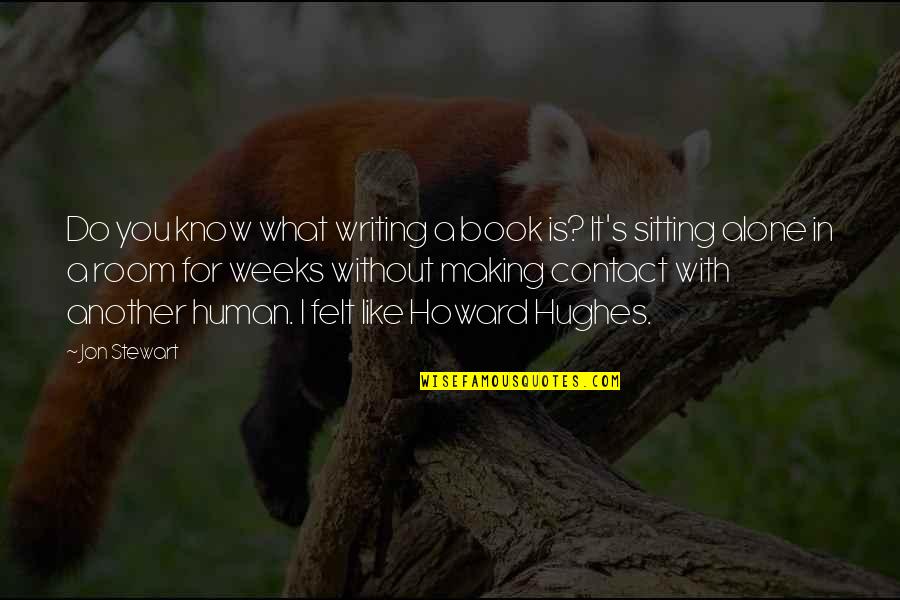 Do you know what writing a book is? It's sitting alone in a room for weeks without making contact with another human. I felt like Howard Hughes. —
Jon Stewart