Birthday With Love Quotes
Collection of top 53 famous quotes about Birthday With Love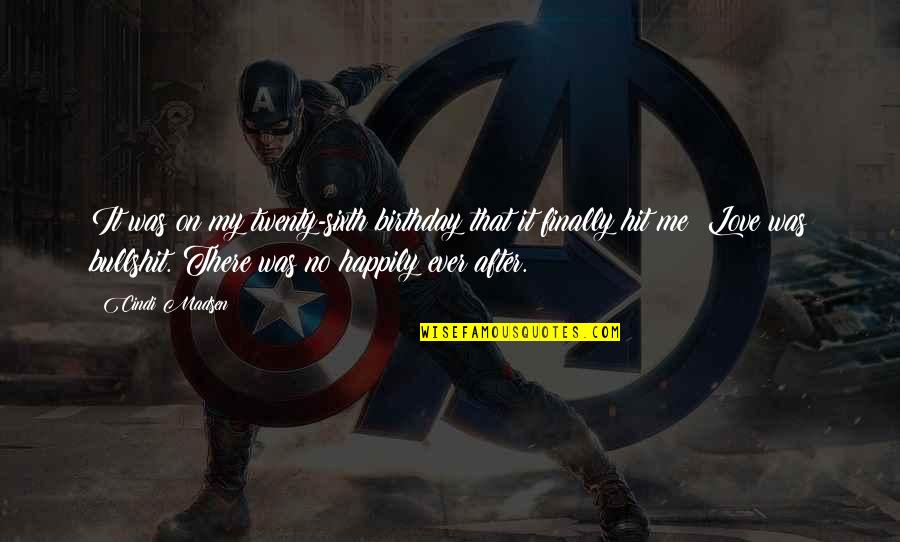 It was on my twenty-sixth birthday that it finally hit me: Love was bullshit. There was no happily ever after.
—
Cindi Madsen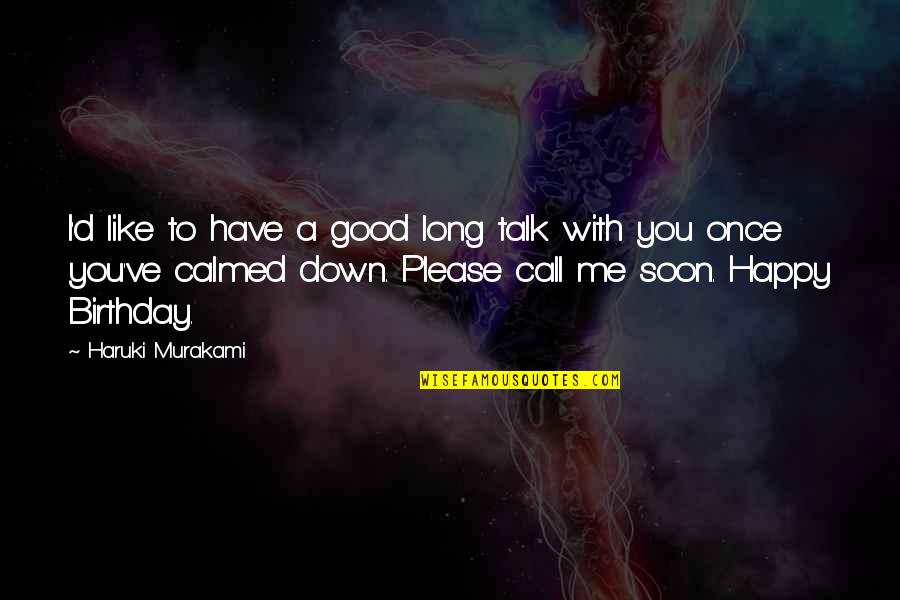 I'd like to have a good long talk with you once you've calmed down. Please call me soon. Happy Birthday.
—
Haruki Murakami
I love photography. My boyfriend's got a great camera, which I bought for his birthday.
—
Sarah Sutton
The birth of a child is a joy to the parent and the world.
—
Lailah Gifty Akita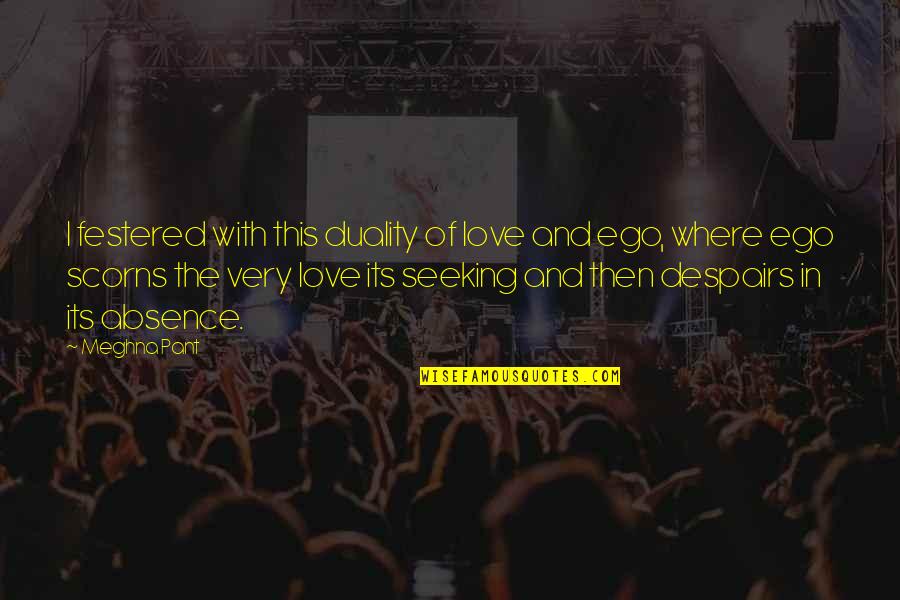 I festered with this duality of love and ego, where ego scorns the very love its seeking and then despairs in its absence.
—
Meghna Pant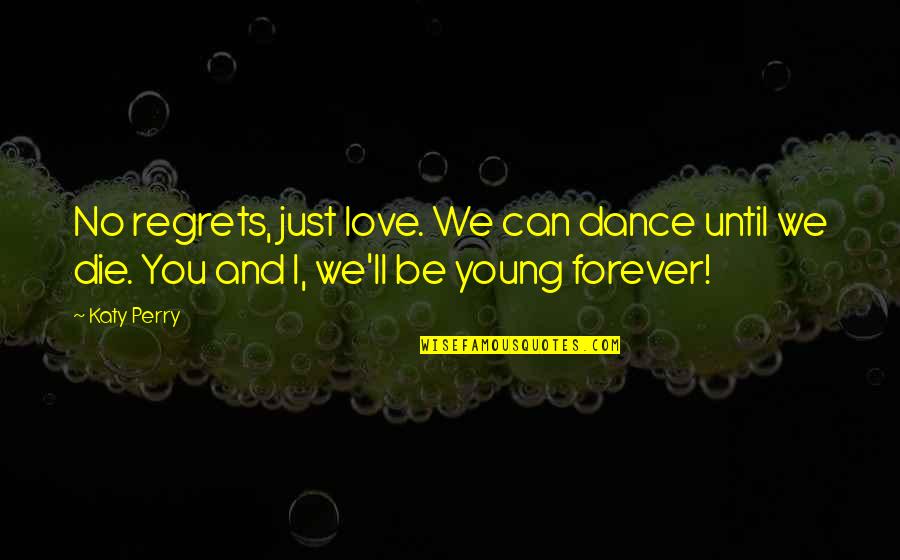 No regrets, just love. We can dance until we die. You and I, we'll be young forever!
—
Katy Perry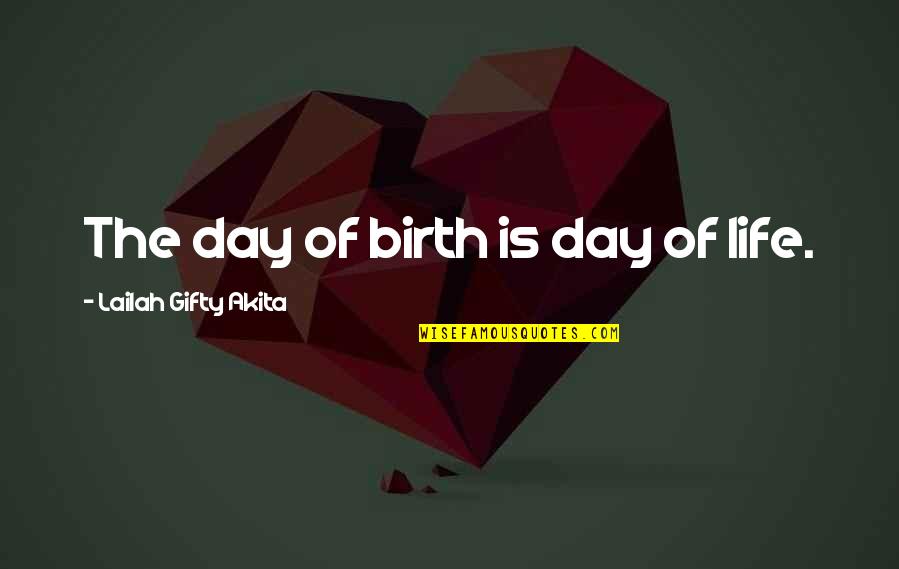 The day of birth is day of life.
—
Lailah Gifty Akita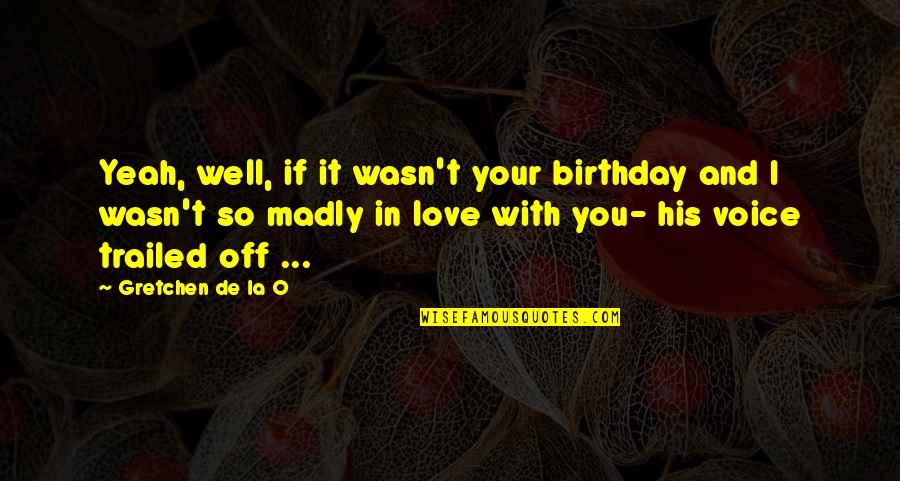 Yeah, well, if it wasn't your birthday and I wasn't so madly in love with you- his voice trailed off ...
—
Gretchen De La O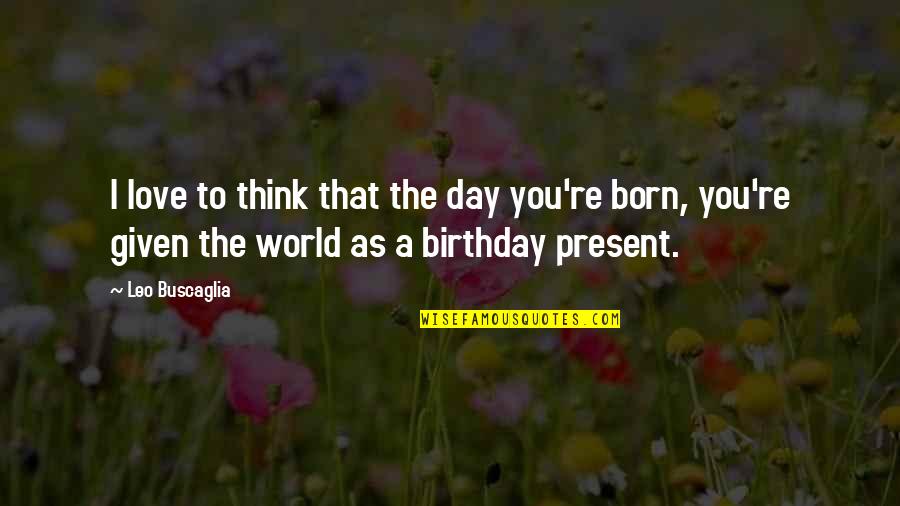 I love to think that the day you're born, you're given the world as a birthday present.
—
Leo Buscaglia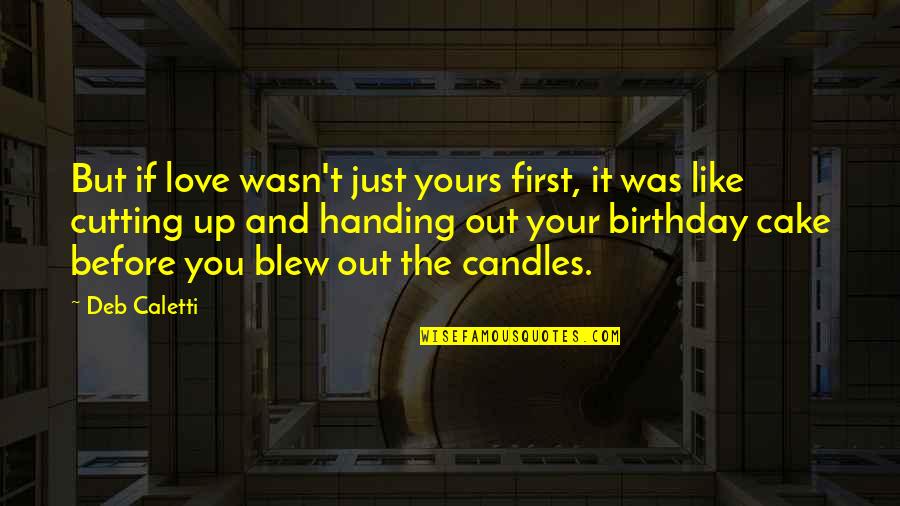 But if love wasn't just yours first, it was like cutting up and handing out your birthday cake before you blew out the candles.
—
Deb Caletti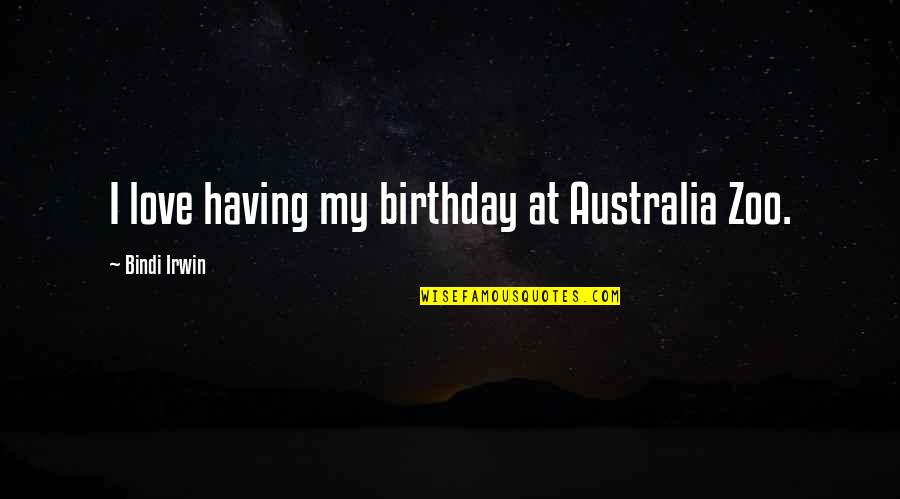 I love having my birthday at Australia Zoo.
—
Bindi Irwin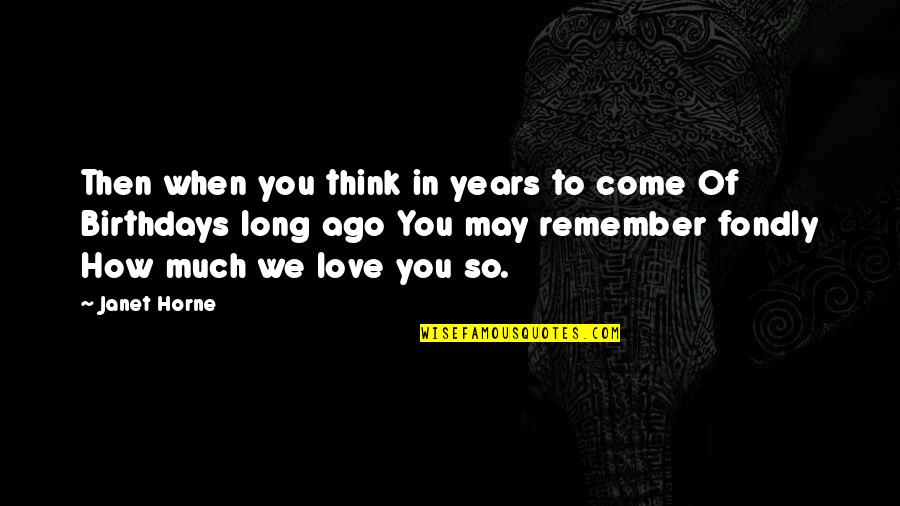 Then when you think in years to come Of Birthdays long ago You may remember fondly How much we love you so. —
Janet Horne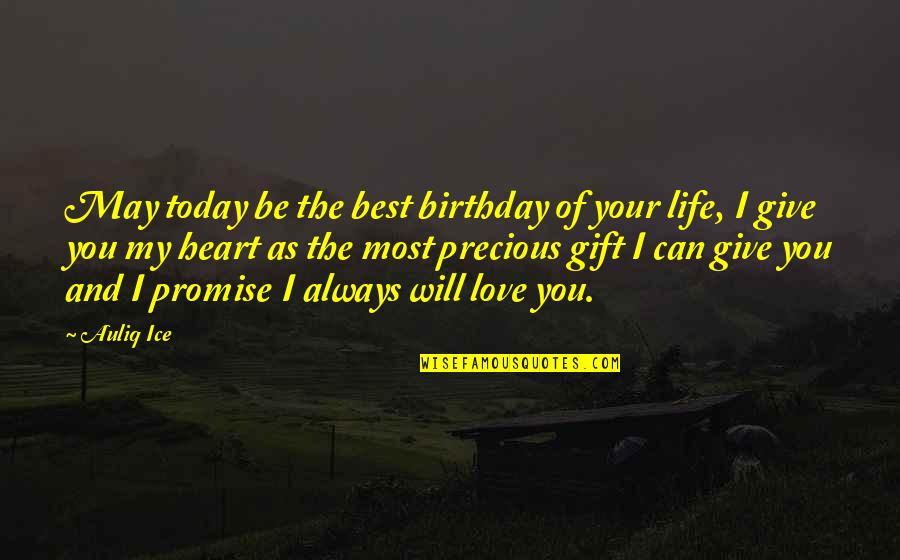 May today be the best birthday of your life, I give you my heart as the most precious gift I can give you and I promise I always will love you. —
Auliq Ice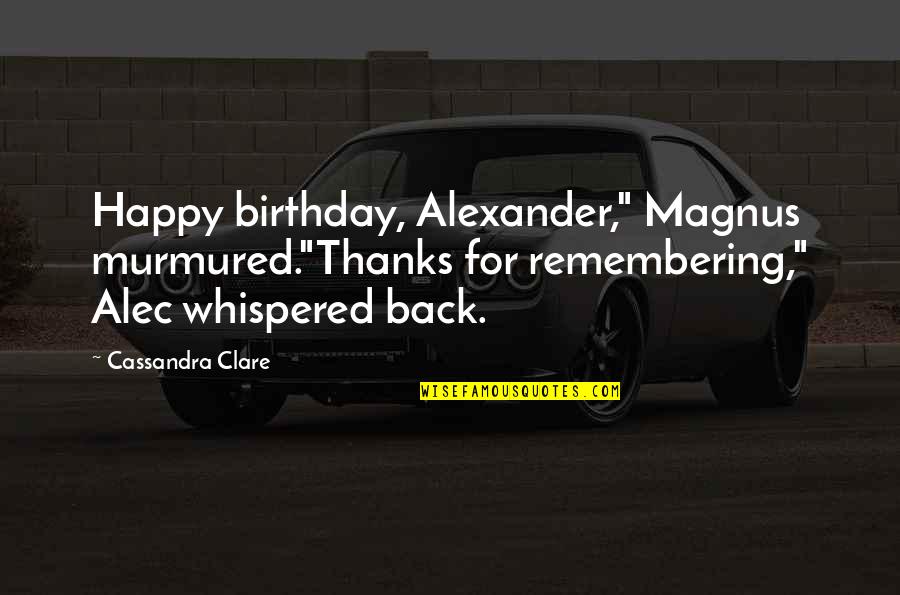 Happy birthday, Alexander," Magnus murmured.
"Thanks for remembering," Alec whispered back. —
Cassandra Clare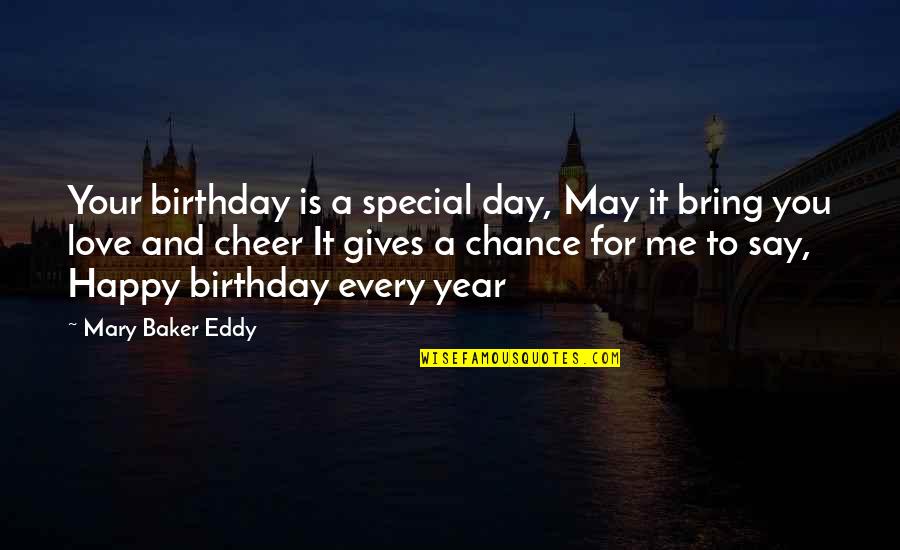 Your birthday is a special day, May it bring you love and cheer It gives a chance for me to say, Happy birthday every year —
Mary Baker Eddy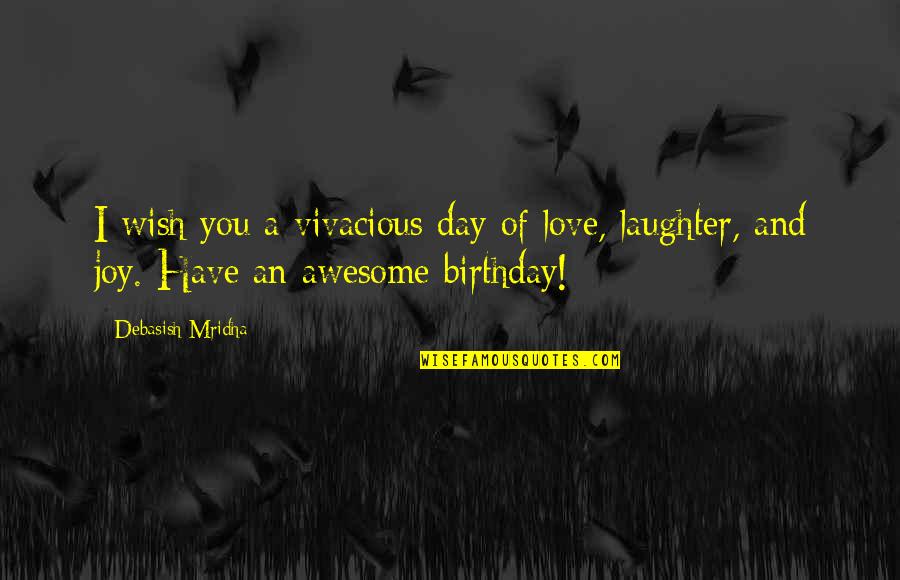 I wish you a vivacious day of love, laughter, and joy. Have an awesome birthday! —
Debasish Mridha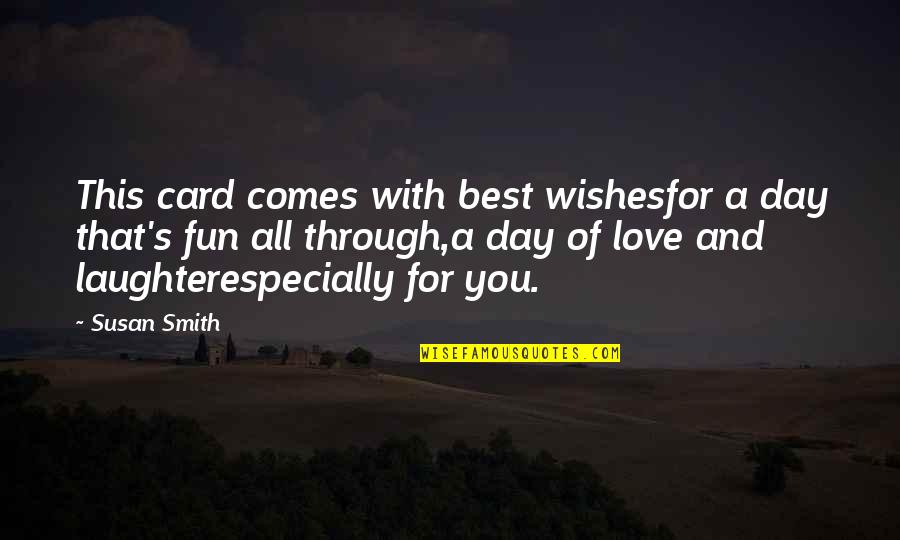 This card comes with best wishes
for a day that's fun all through,
a day of love and laughter
especially for you. —
Susan Smith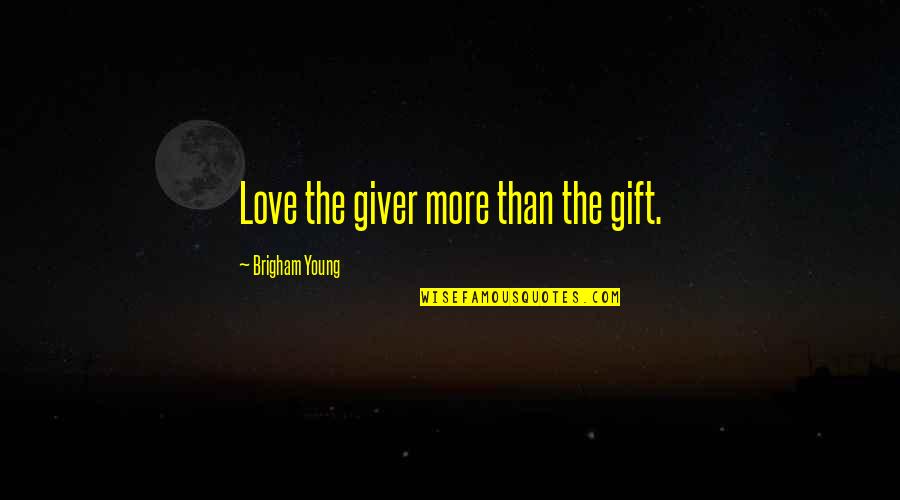 Love the giver more than the gift. —
Brigham Young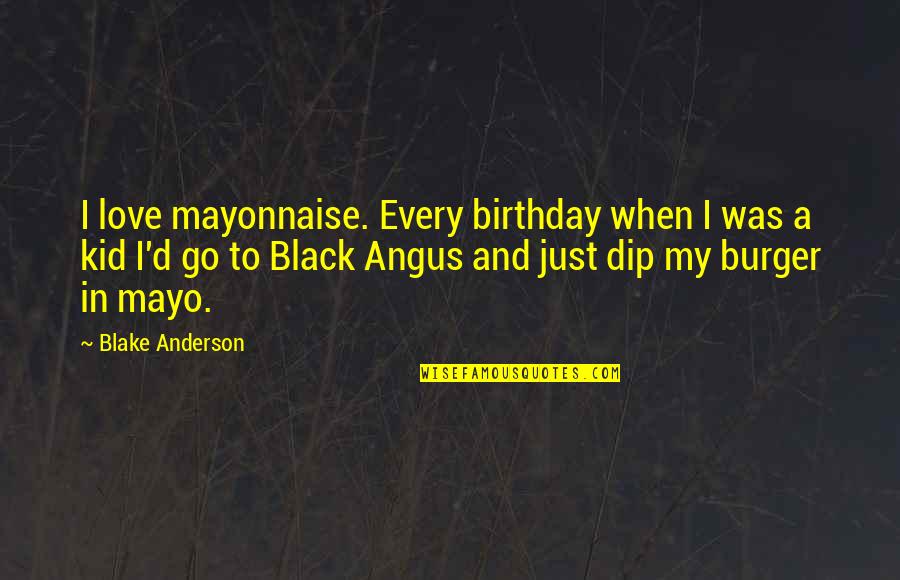 I love mayonnaise. Every birthday when I was a kid I'd go to Black Angus and just dip my burger in mayo. —
Blake Anderson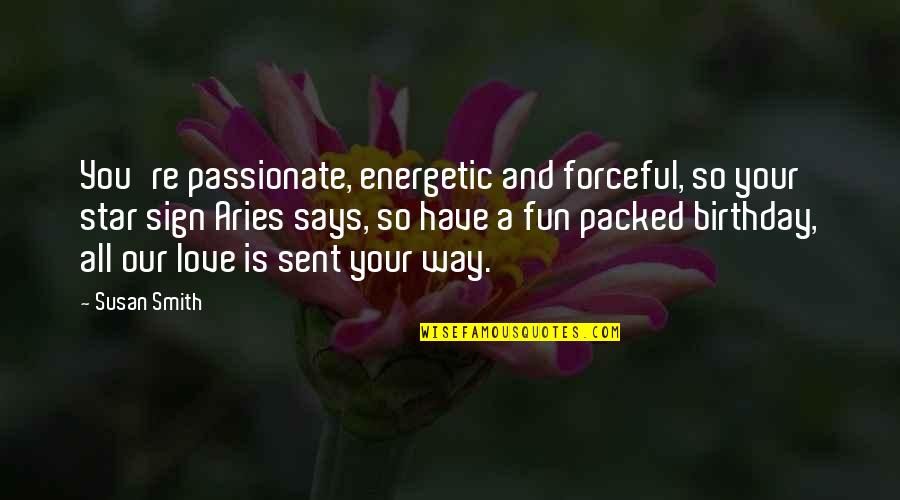 You're passionate, energetic and forceful, so your star sign Aries says, so have a fun packed birthday, all our love is sent your way. —
Susan Smith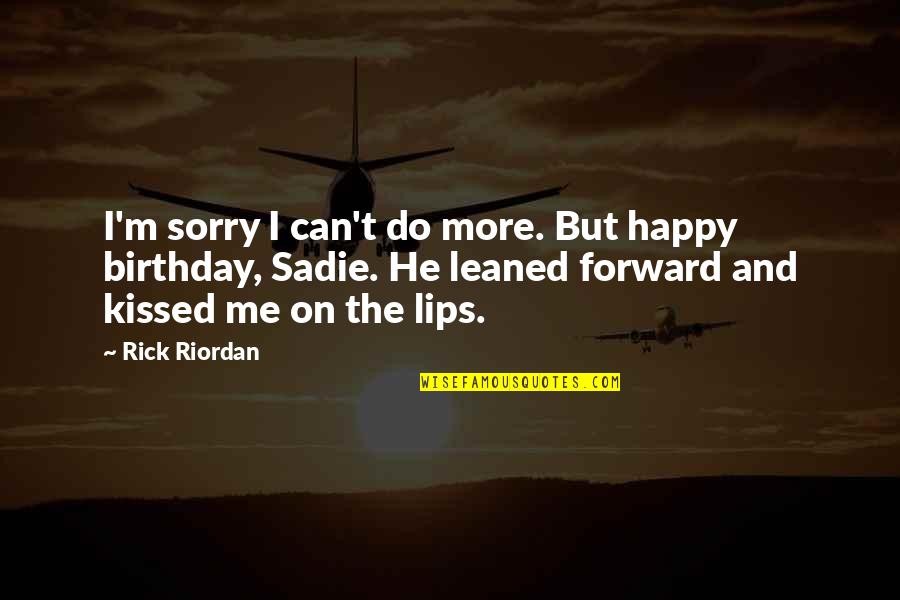 I'm sorry I can't do more. But happy birthday, Sadie.
He leaned forward and kissed me on the lips. —
Rick Riordan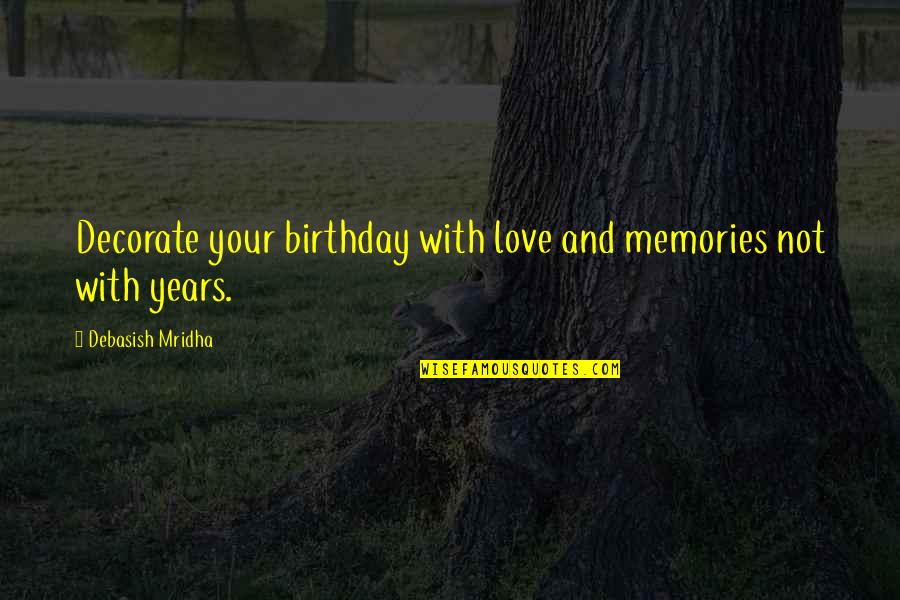 Decorate your
birthday with love
and memories not with years. —
Debasish Mridha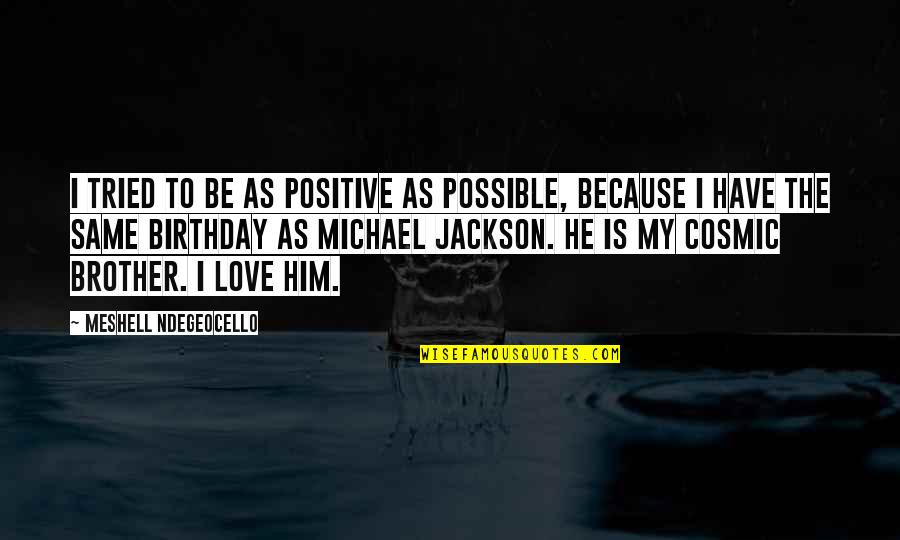 I tried to be as positive as possible, because I have the same birthday as Michael Jackson. He is my cosmic brother. I love him. —
Meshell Ndegeocello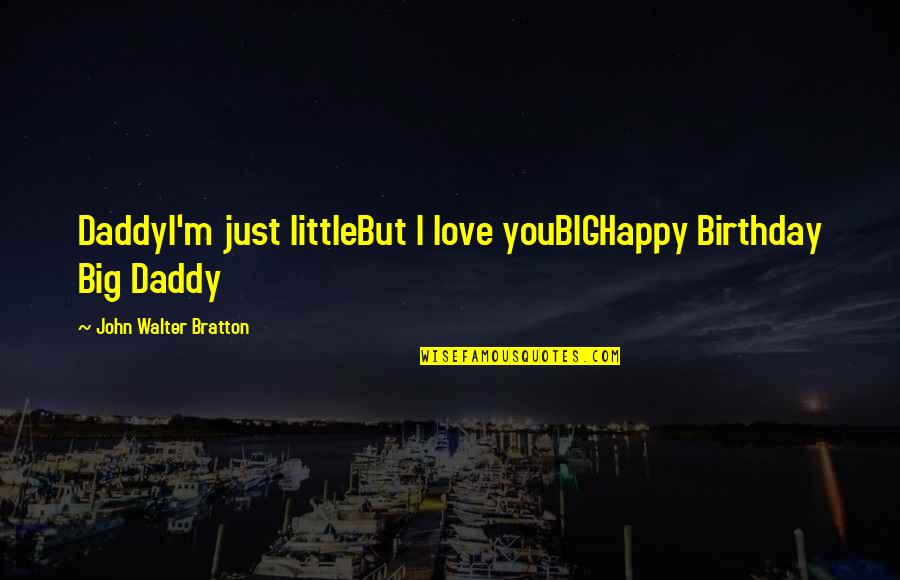 Daddy
I'm just little
But I love you
BIG
Happy Birthday Big Daddy —
John Walter Bratton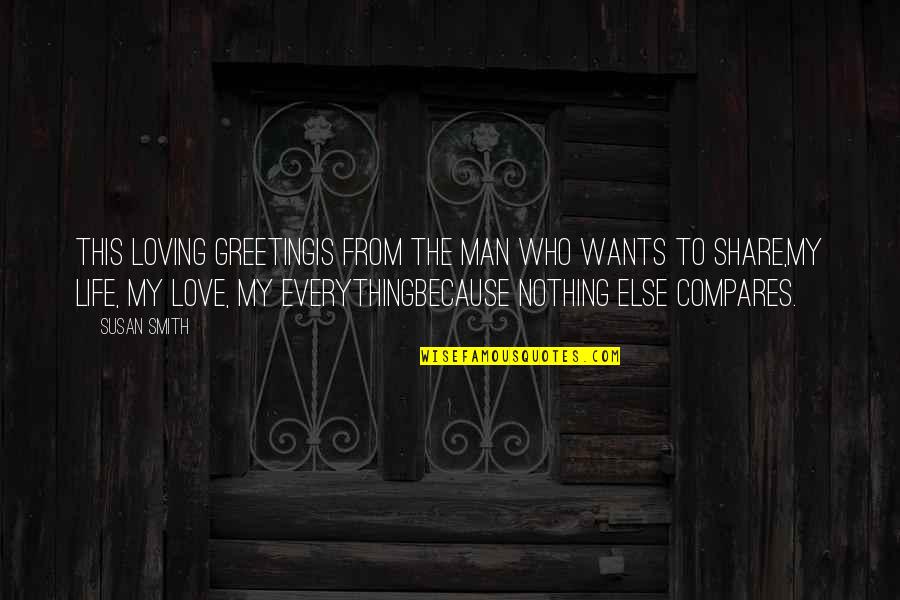 This loving greeting
is from the man who wants to share,
my life, my love, my everything
because nothing else compares. —
Susan Smith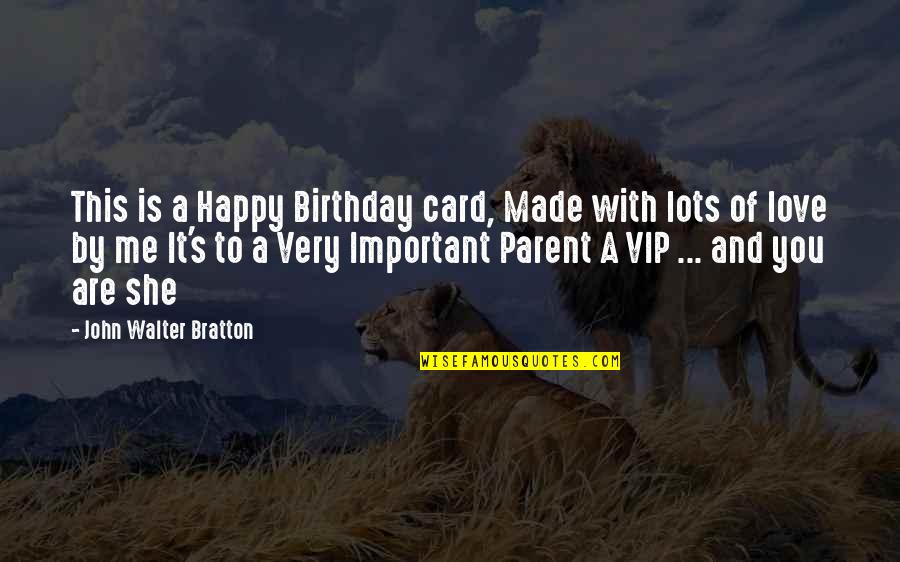 This is a Happy Birthday card,
Made with lots of love by me
It's to a
Very Important Parent A VIP ... and you are she —
John Walter Bratton
Me and crazy Janey were making love in the dirt singing our birthday songs. —
Bruce Springsteen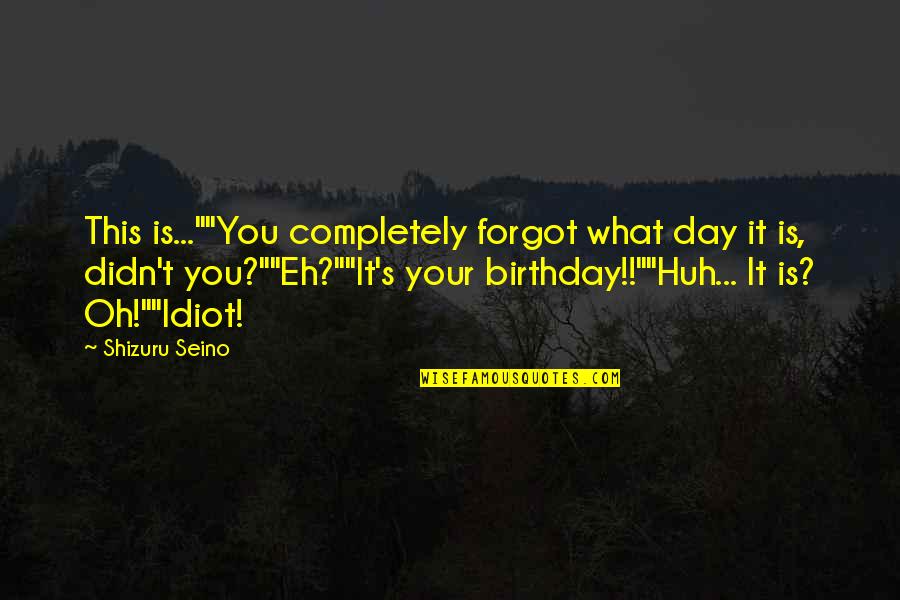 This is..."
"You completely forgot what day it is, didn't you?"
"Eh?"
"It's your birthday!!"
"Huh... It is? Oh!"
"Idiot! —
Shizuru Seino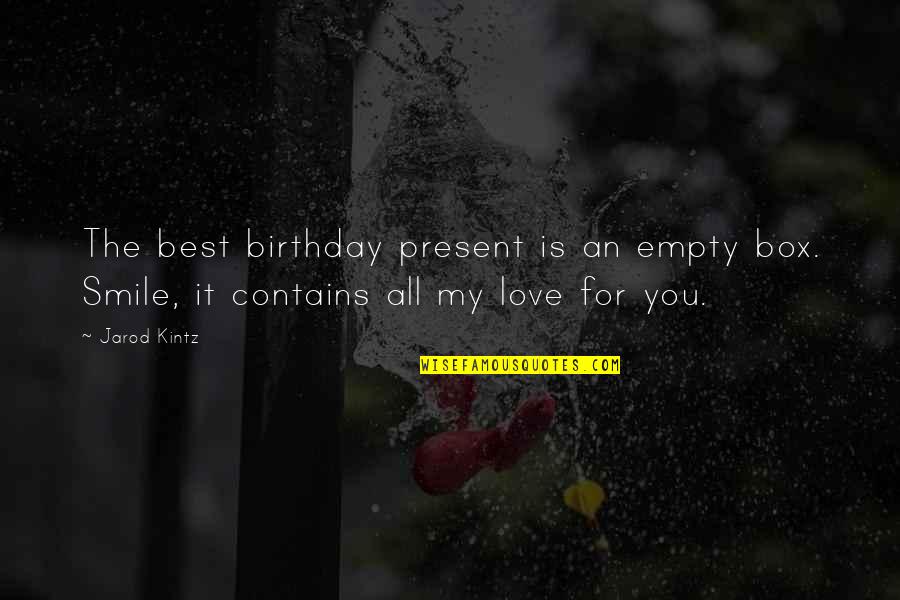 The best birthday present is an empty box. Smile, it contains all my love for you. —
Jarod Kintz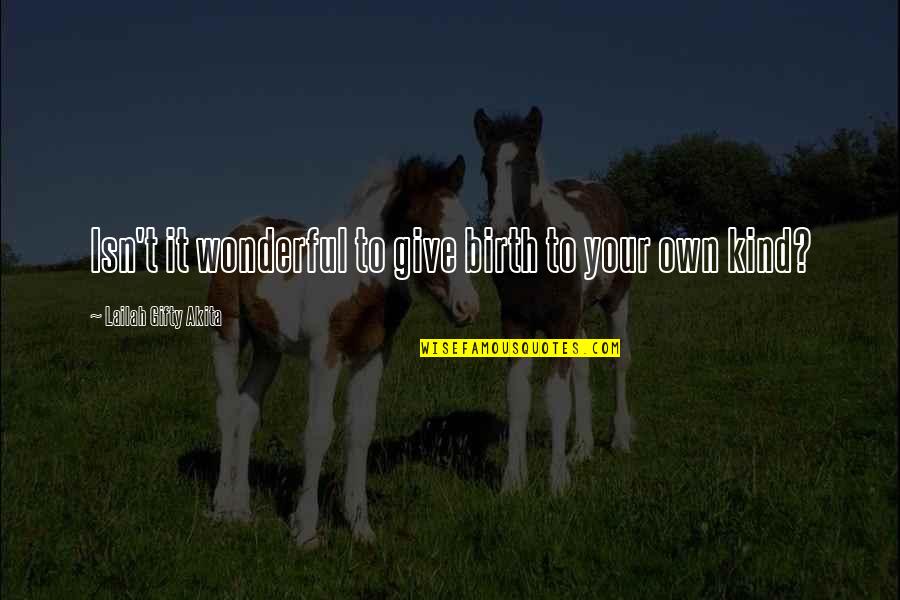 Isn't it wonderful to give birth to your own kind? —
Lailah Gifty Akita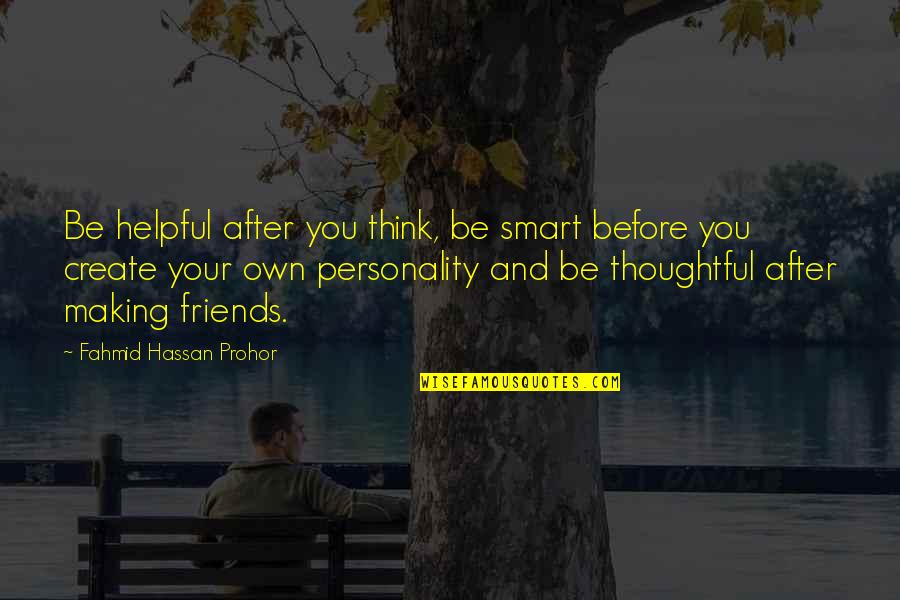 Be helpful after you think, be smart before you create your own personality and be thoughtful after making friends. —
Fahmid Hassan Prohor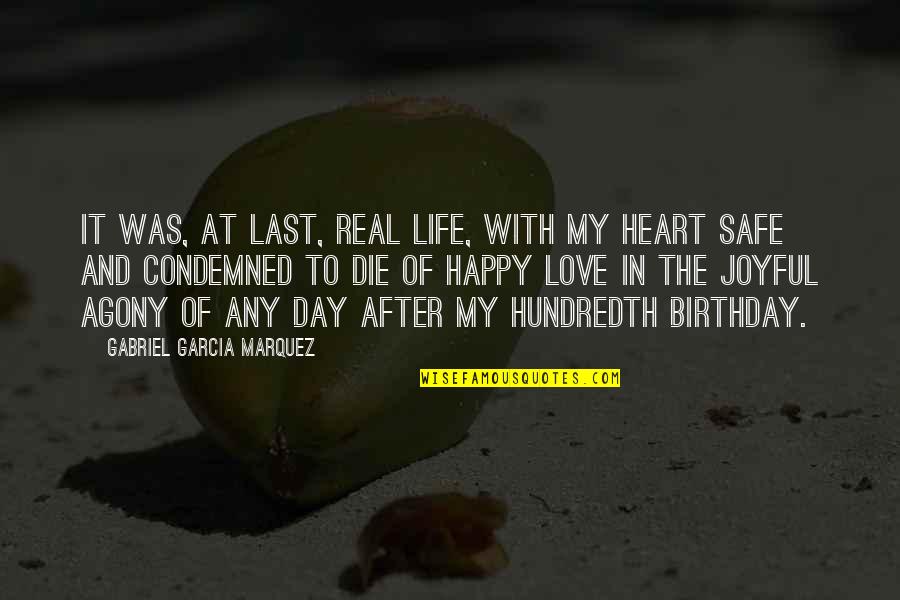 It was, at last, real life, with my heart safe and condemned to die of happy love in the joyful agony of any day after my hundredth birthday. —
Gabriel Garcia Marquez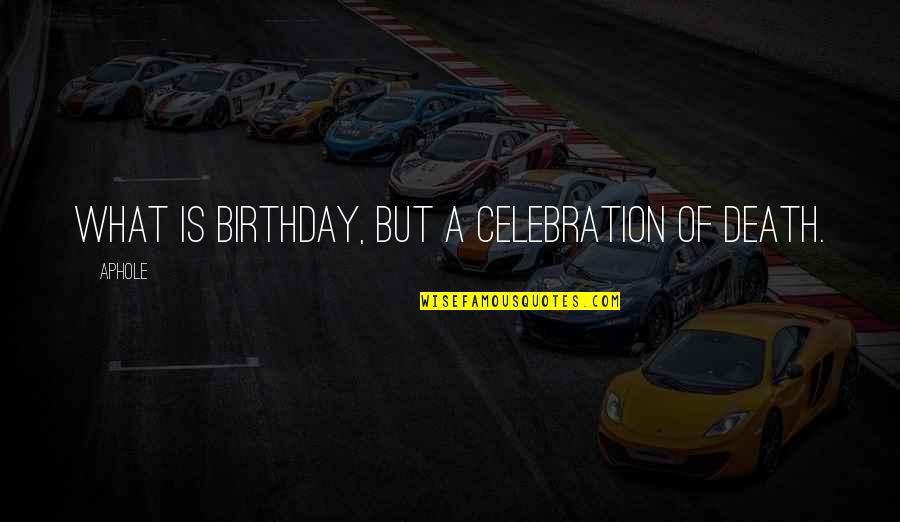 What is birthday, but a celebration of death. —
Aphole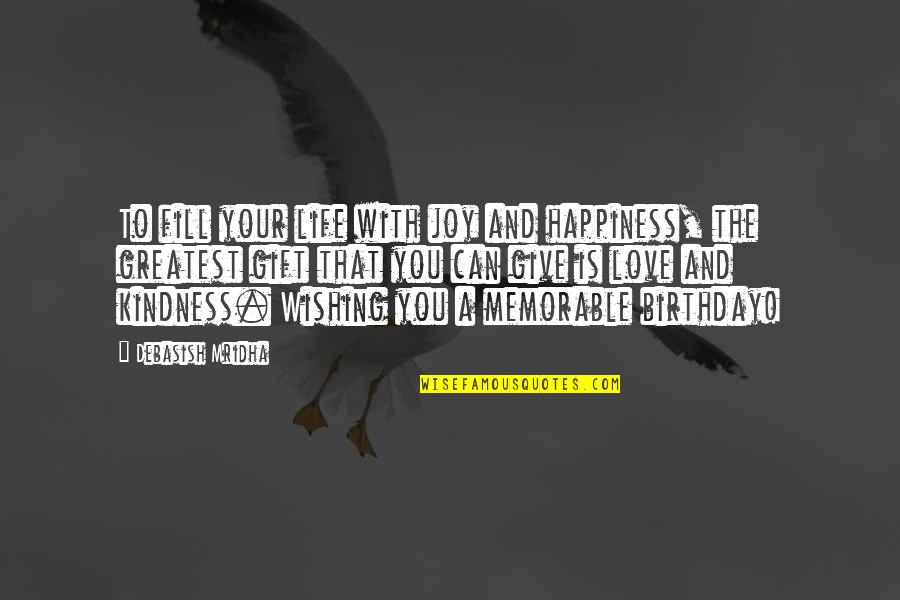 To fill your life with joy and happiness, the greatest gift that you can give is love and kindness. Wishing you a memorable birthday! —
Debasish Mridha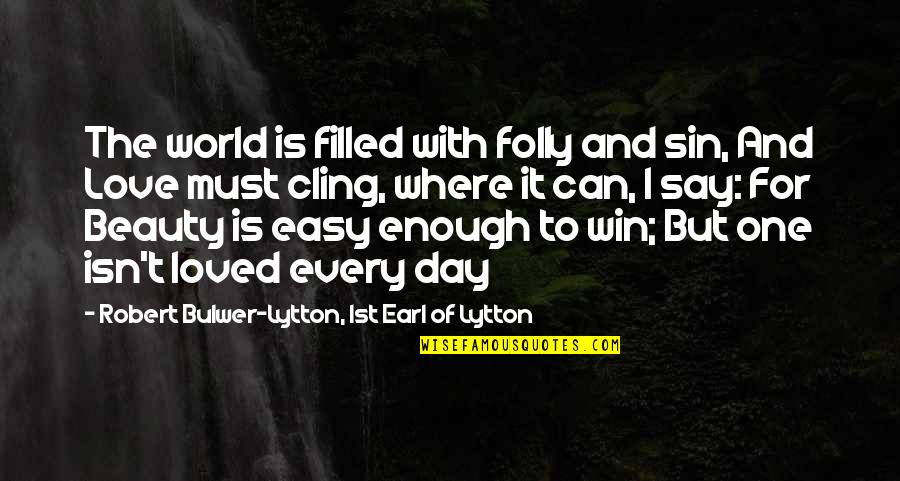 The world is filled with folly and sin, And Love must cling, where it can, I say: For Beauty is easy enough to win; But one isn't loved every day —
Robert Bulwer-Lytton, 1st Earl Of Lytton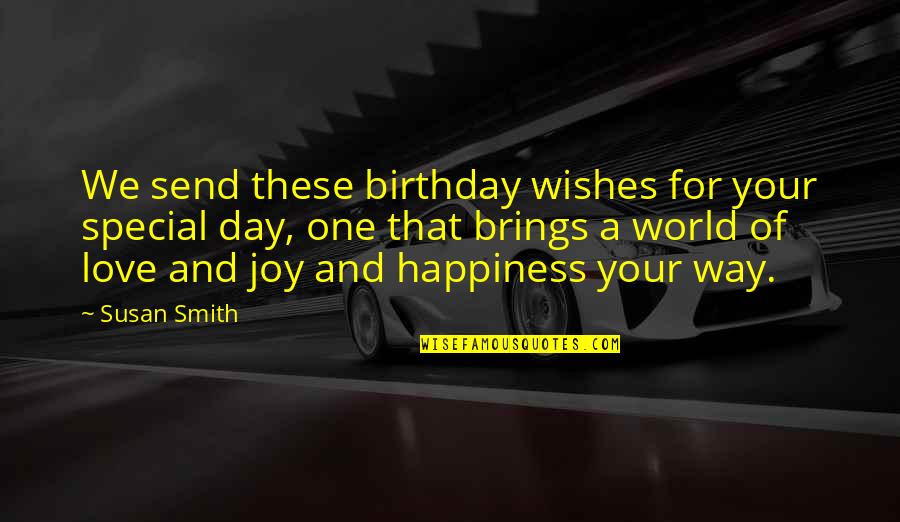 We send these birthday wishes for your special day, one that brings a world of love and joy and happiness your way. —
Susan Smith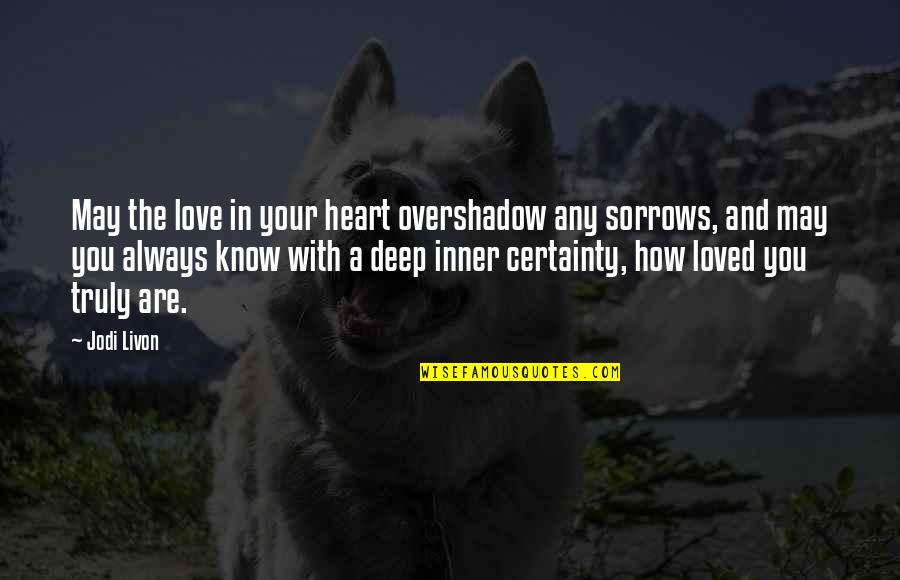 May the love in your heart overshadow any sorrows, and may you always know with a deep inner certainty, how loved you truly are. —
Jodi Livon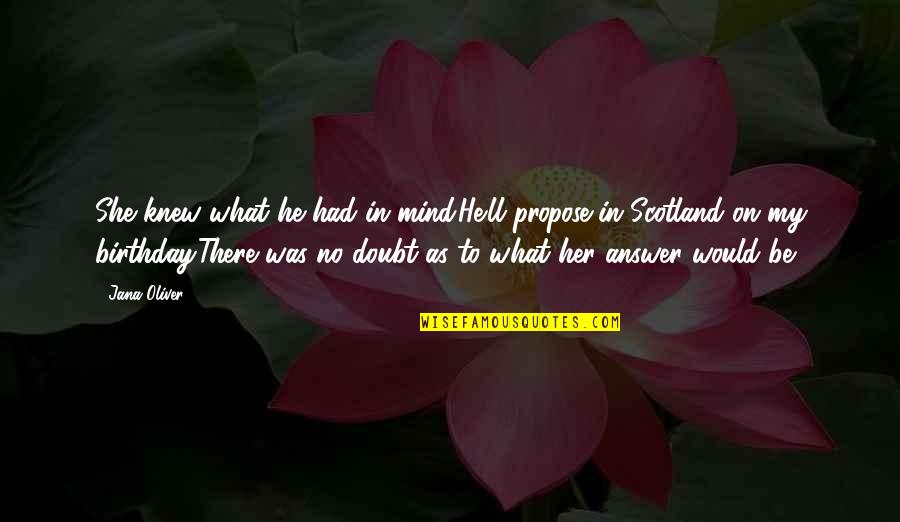 She knew what he had in mind.
He'll propose in Scotland on my birthday.
There was no doubt as to what her answer would be. —
Jana Oliver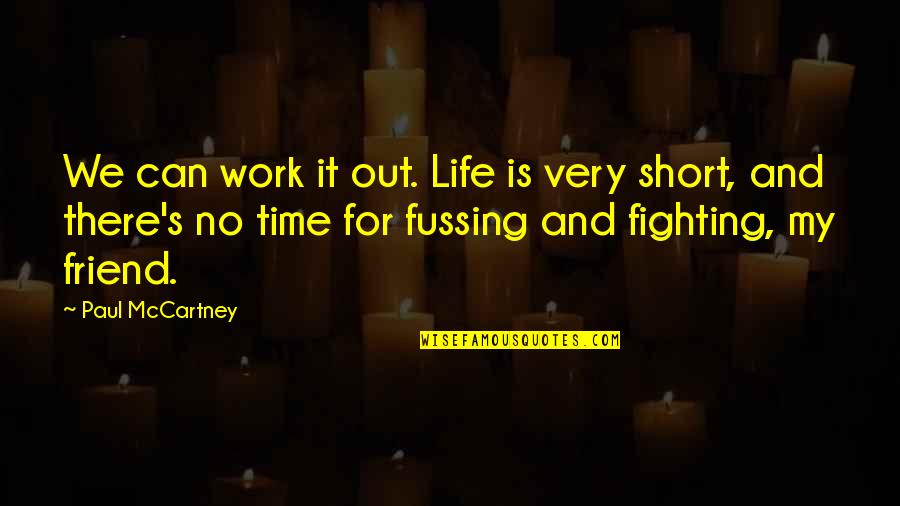 We can work it out. Life is very short, and there's no time for fussing and fighting, my friend. —
Paul McCartney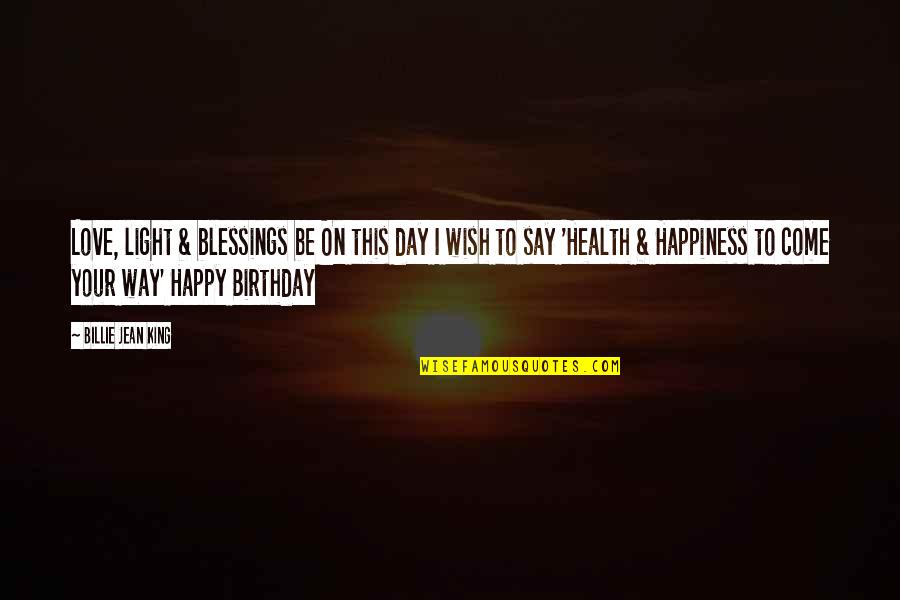 Love, light & blessings be On this day I wish to say 'Health & Happiness to come your way' Happy Birthday —
Billie Jean King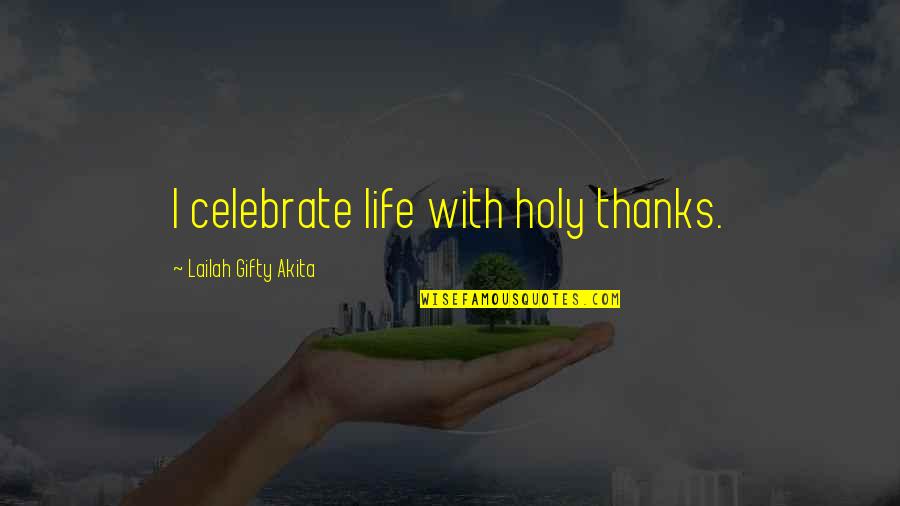 I celebrate life with holy thanks. —
Lailah Gifty Akita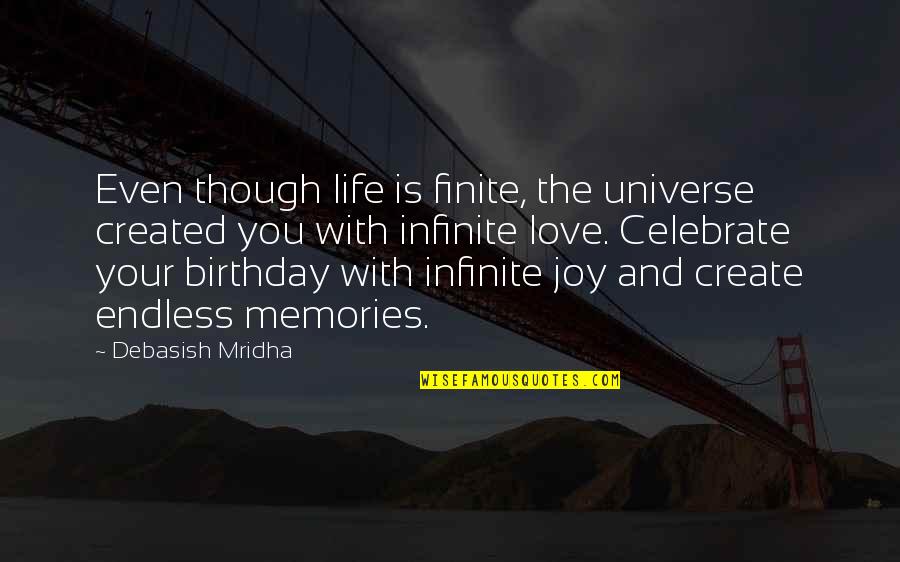 Even though life is finite, the universe created you with infinite love. Celebrate your birthday with infinite joy and create endless memories. —
Debasish Mridha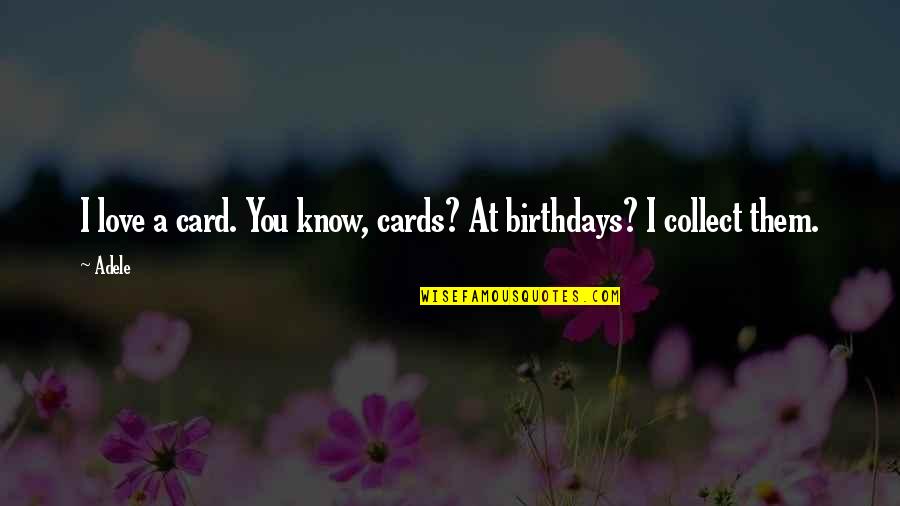 I love a card. You know, cards? At birthdays? I collect them. —
Adele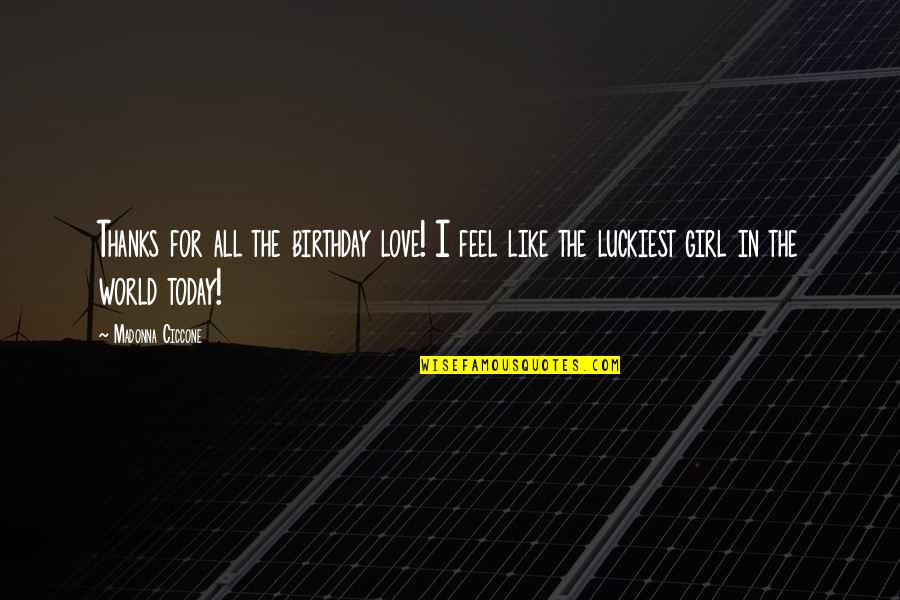 Thanks for all the birthday love! I feel like the luckiest girl in the world today! —
Madonna Ciccone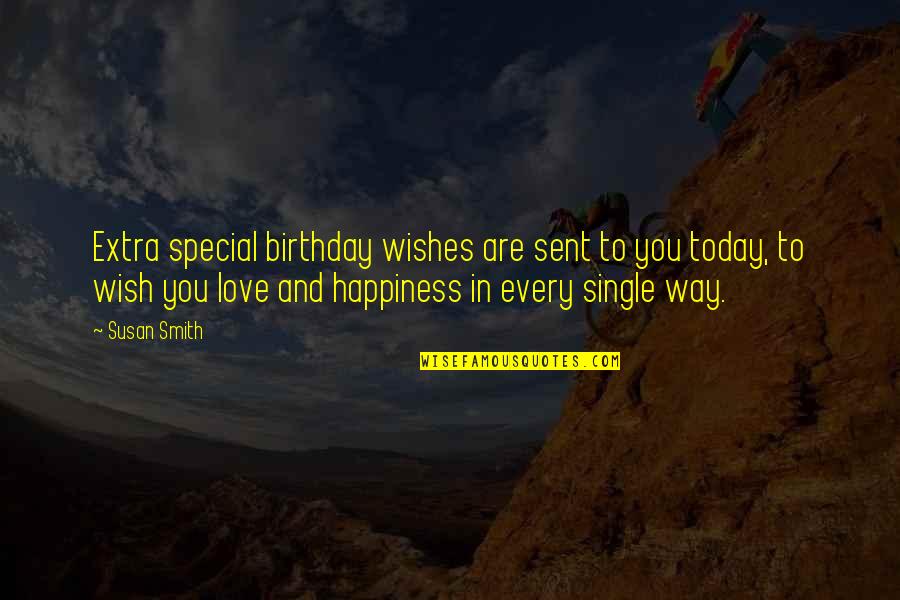 Extra special birthday wishes are sent to you today, to wish you love and happiness in every single way. —
Susan Smith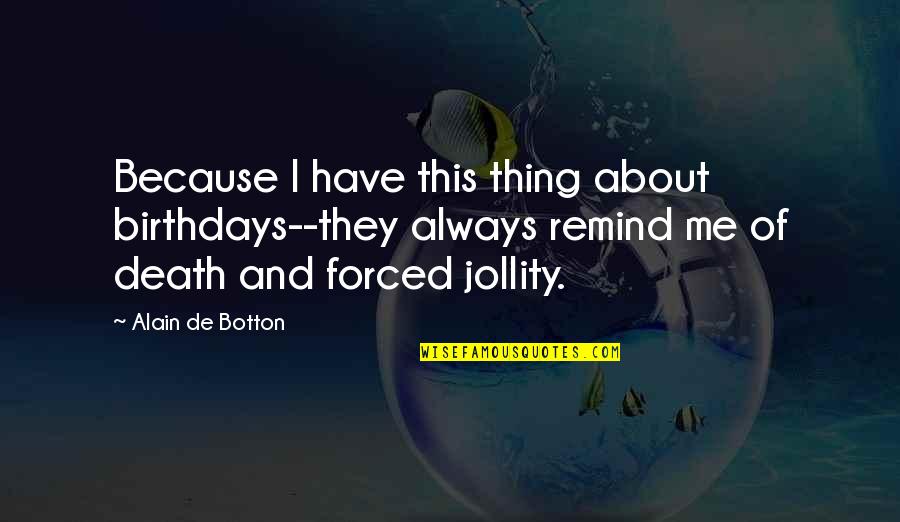 Because I have this thing about birthdays--they always remind me of death and forced jollity. —
Alain De Botton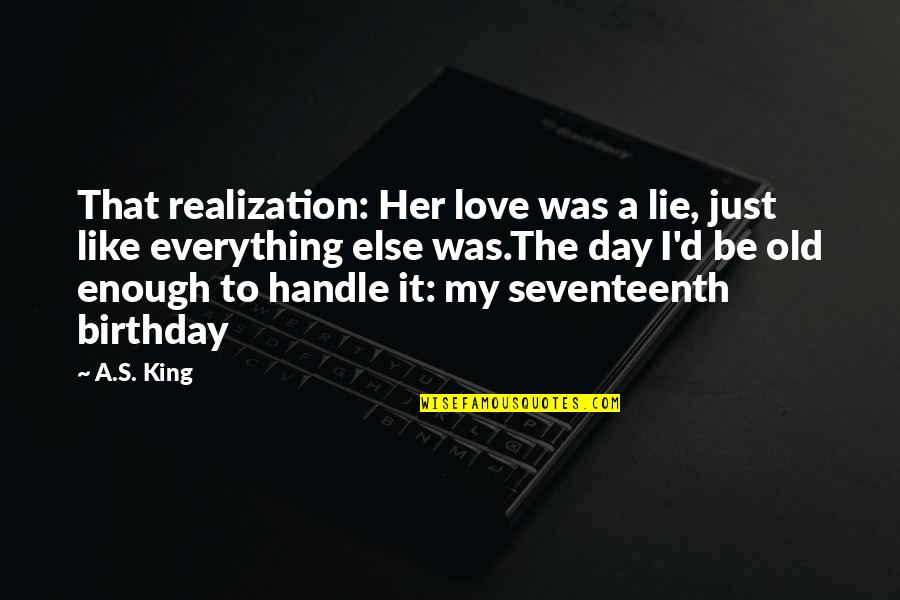 That realization: Her love was a lie, just like everything else was.
The day I'd be old enough to handle it: my seventeenth birthday —
A.S. King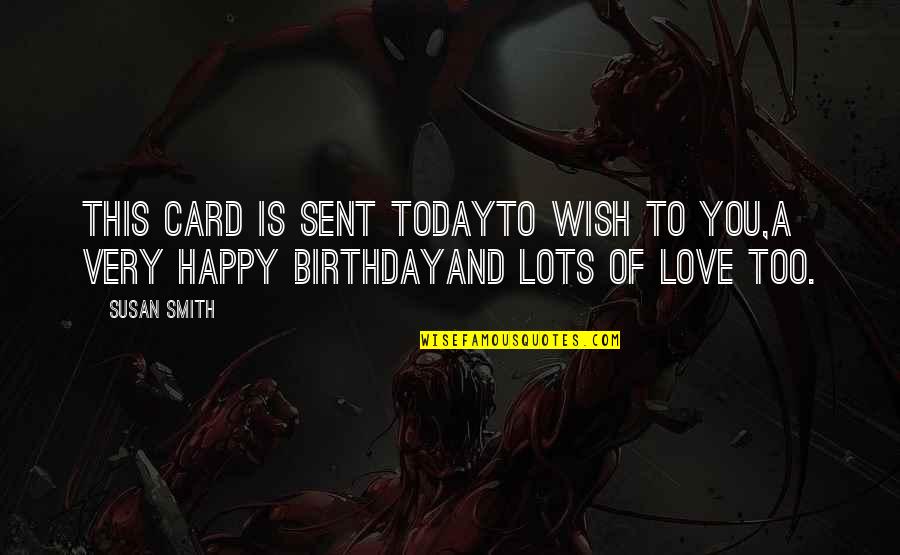 This card is sent today
to wish to you,
a very happy birthday
and lots of love too. —
Susan Smith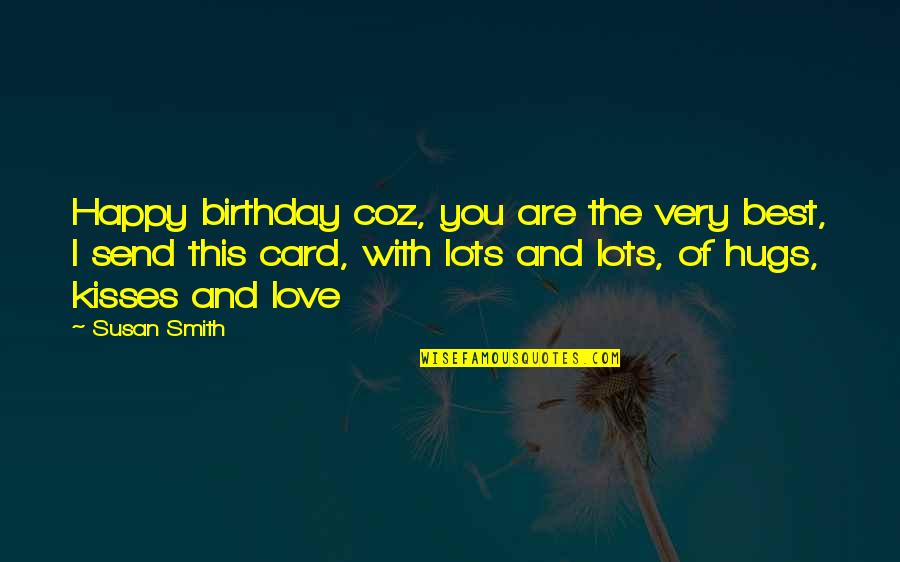 Happy birthday coz, you are the very best, I send this card, with lots and lots, of hugs, kisses and love —
Susan Smith