Bill Bailey Funny Quotes
Collection of top 31 famous quotes about Bill Bailey Funny
Bill Bailey Funny Quotes & Sayings
Happy to read and share the best inspirational Bill Bailey Funny quotes, sayings and quotations on Wise Famous Quotes.
Without the beat in the background, Jazz basically sounds like an armadillo was let loose on the keyboard
—
Bill Bailey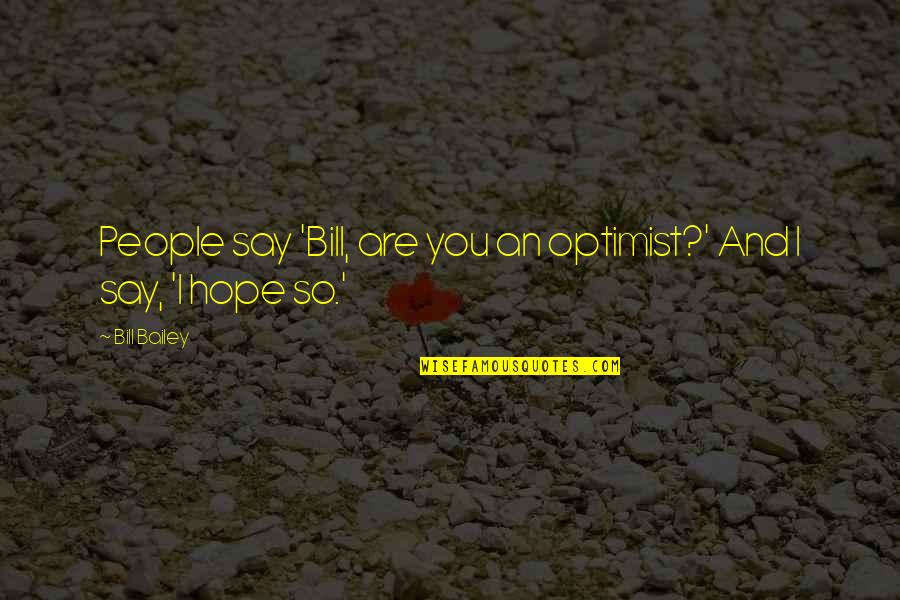 People say 'Bill, are you an optimist?' And I say, 'I hope so.'
—
Bill Bailey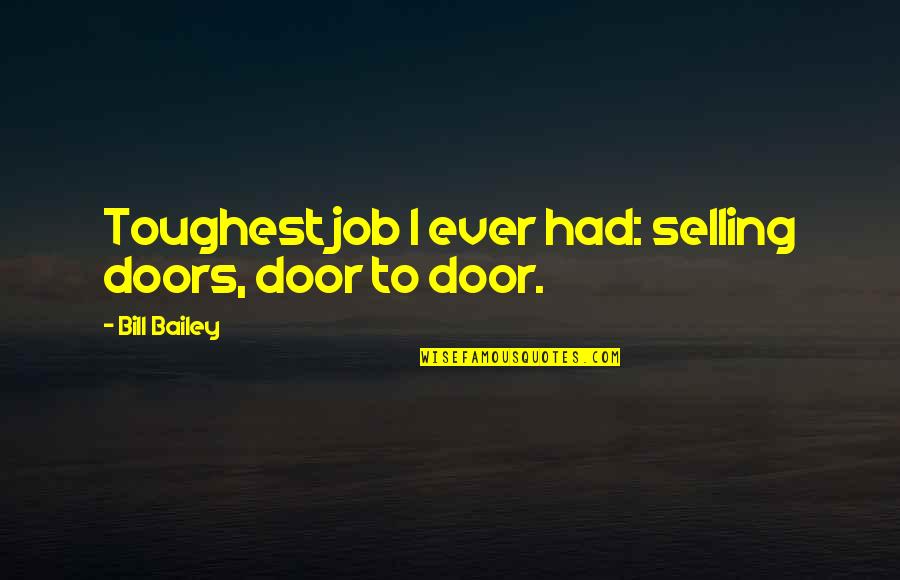 Toughest job I ever had: selling doors, door to door.
—
Bill Bailey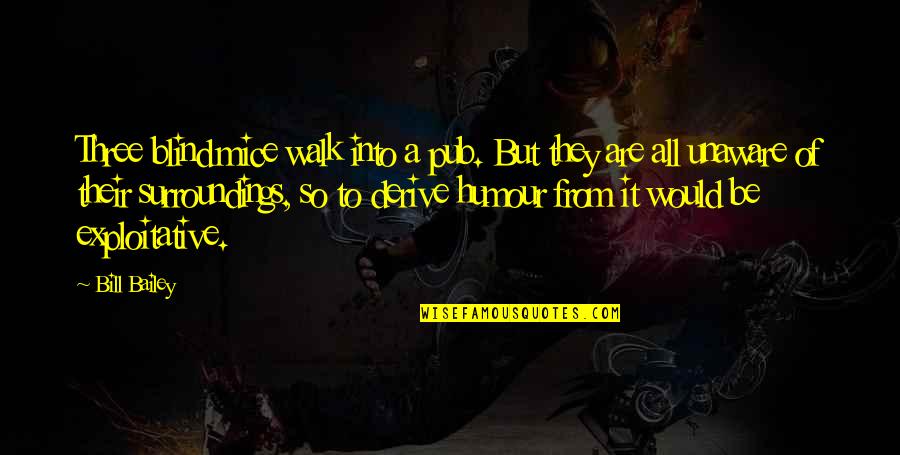 Three blind mice walk into a pub. But they are all unaware of their surroundings, so to derive humour from it would be exploitative. —
Bill Bailey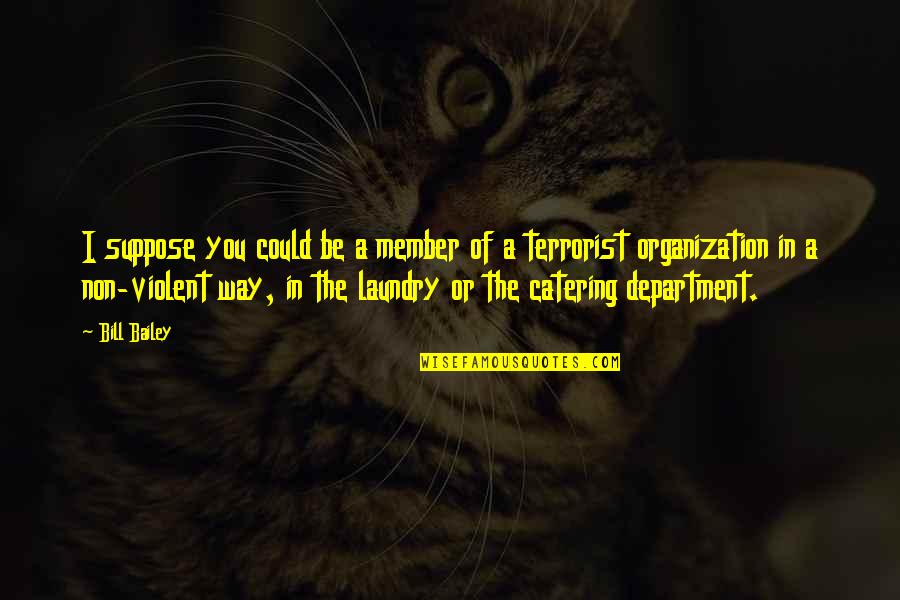 I suppose you could be a member of a terrorist organization in a non-violent way, in the laundry or the catering department. —
Bill Bailey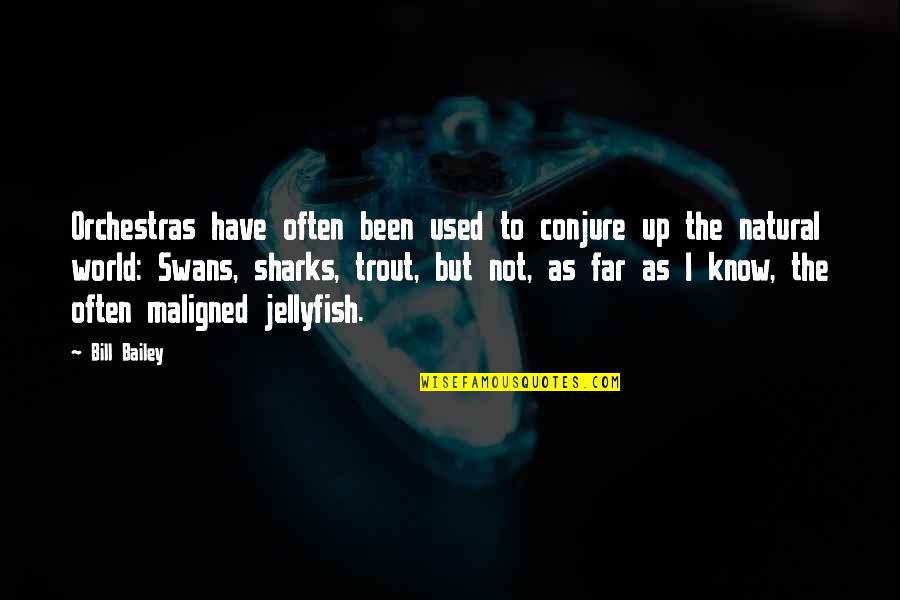 Orchestras have often been used to conjure up the natural world: Swans, sharks, trout, but not, as far as I know, the often maligned jellyfish. —
Bill Bailey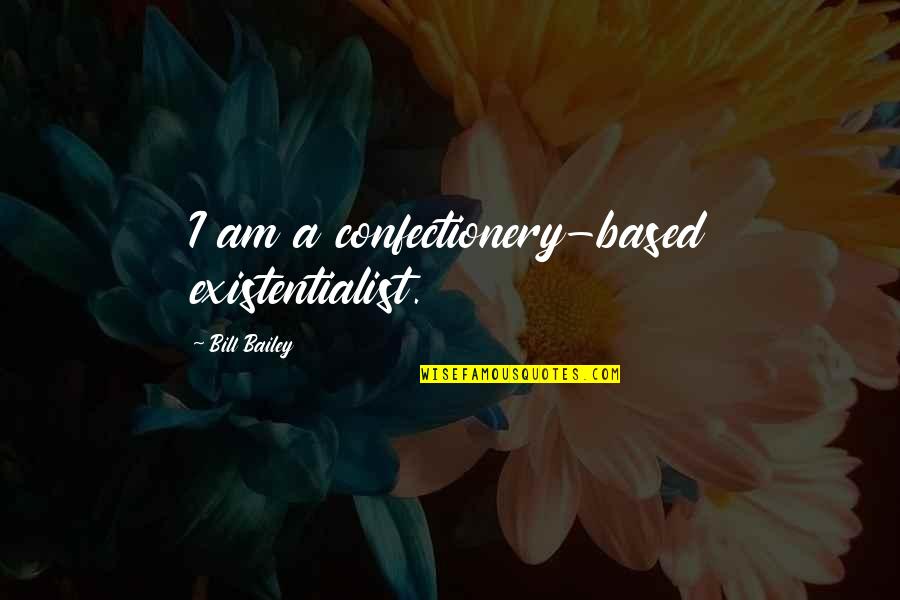 I am a confectionery-based existentialist. —
Bill Bailey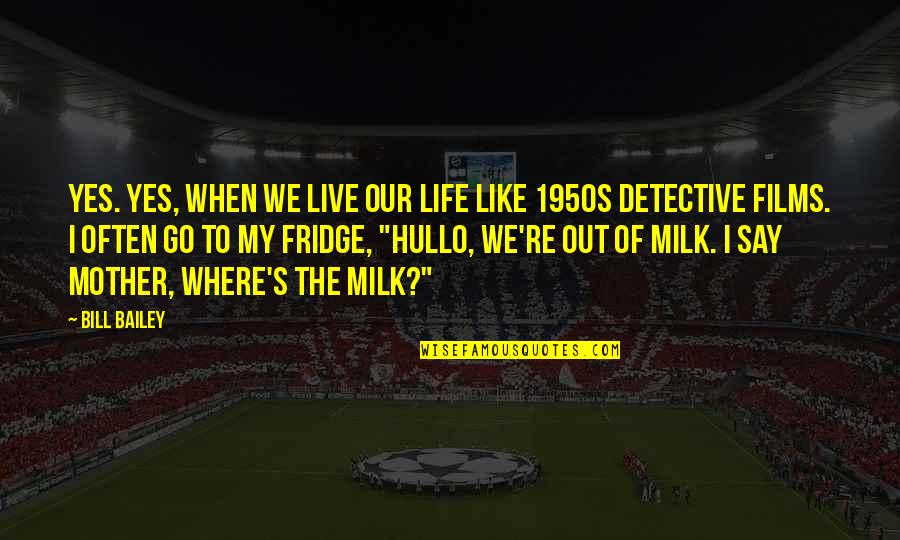 Yes. Yes, when we live our life like 1950s detective films. I often go to my fridge, "Hullo, we're out of milk. I say mother, where's the milk?" —
Bill Bailey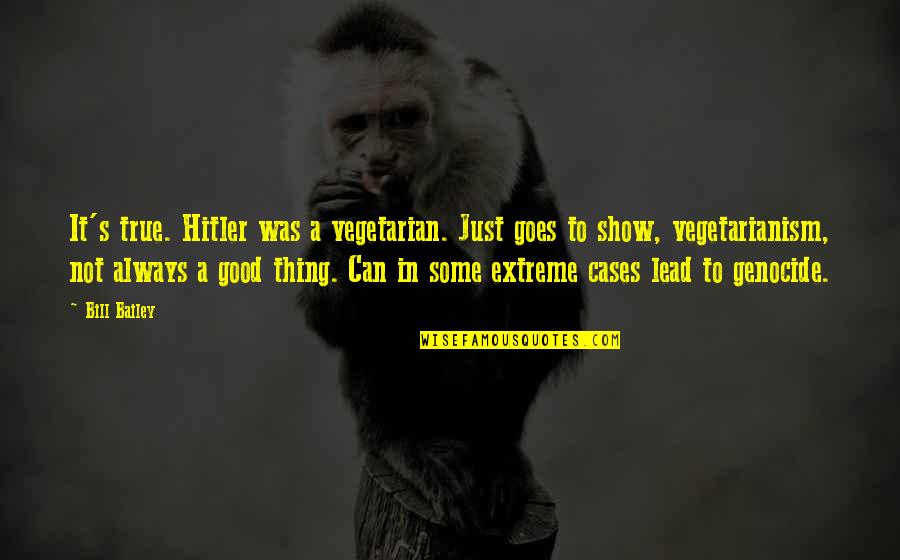 It's true. Hitler was a vegetarian. Just goes to show, vegetarianism, not always a good thing. Can in some extreme cases lead to genocide. —
Bill Bailey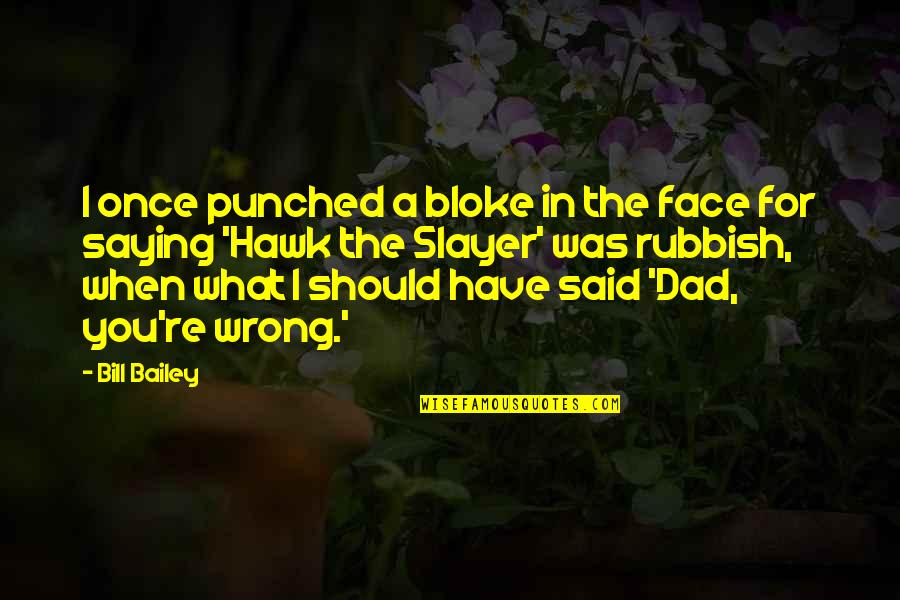 I once punched a bloke in the face for saying 'Hawk the Slayer' was rubbish, when what I should have said 'Dad, you're wrong.' —
Bill Bailey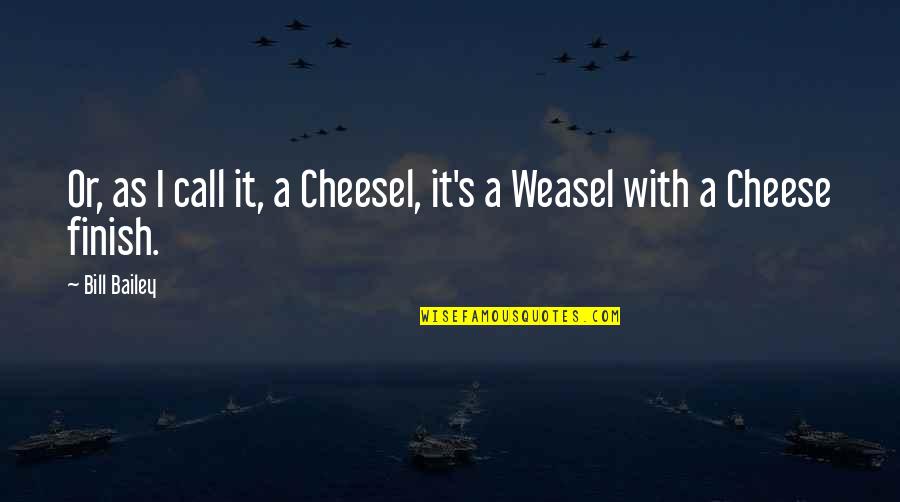 Or, as I call it, a Cheesel, it's a Weasel with a Cheese finish. —
Bill Bailey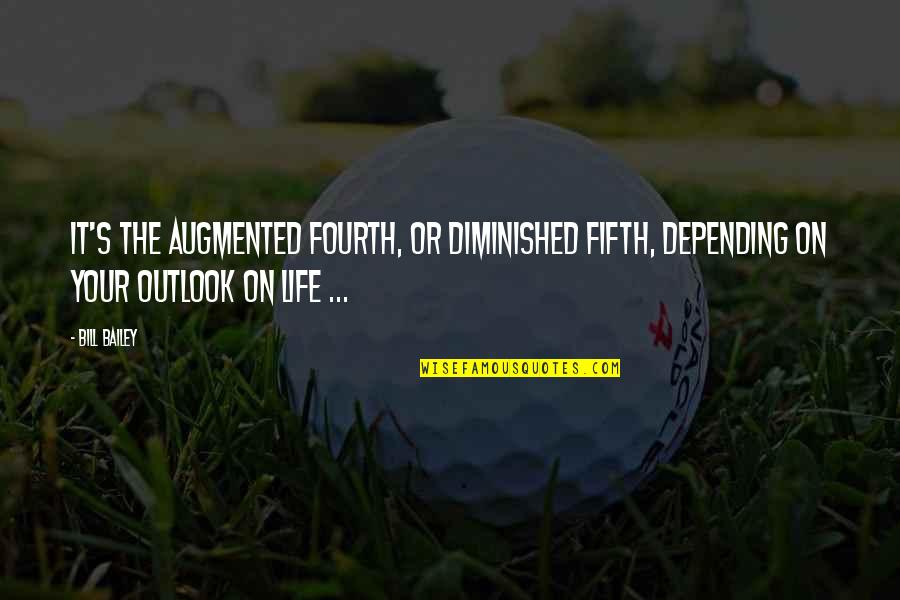 It's the augmented fourth, or diminished fifth, depending on your outlook on life ... —
Bill Bailey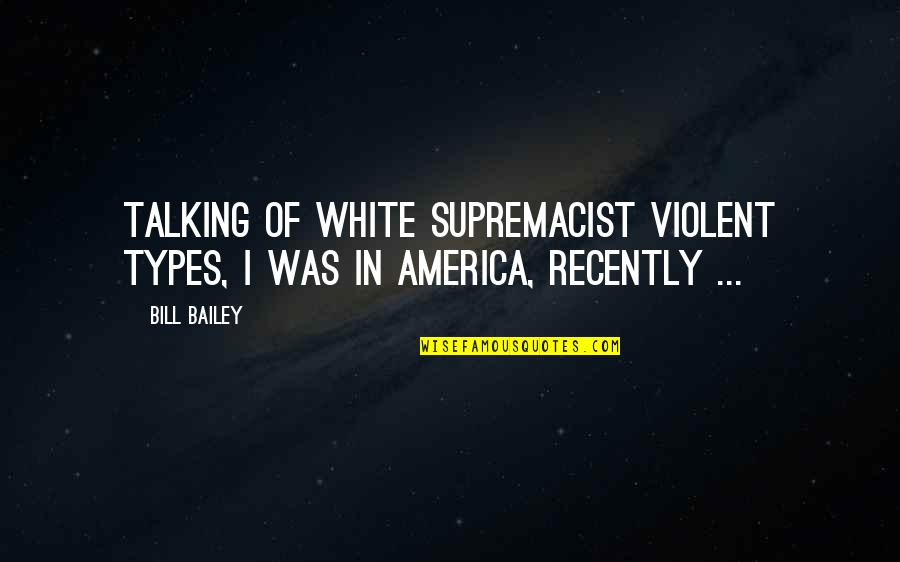 Talking of white supremacist violent types, I was in America, recently ... —
Bill Bailey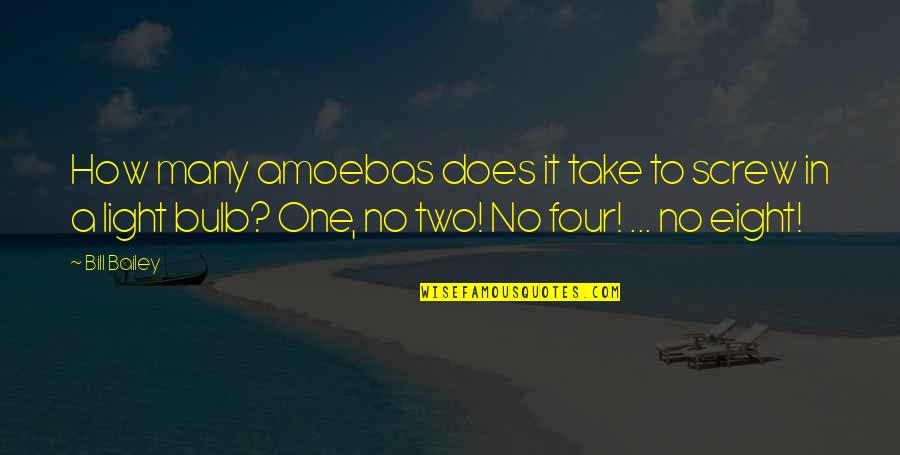 How many amoebas does it take to screw in a light bulb? One, no two! No four! ... no eight! —
Bill Bailey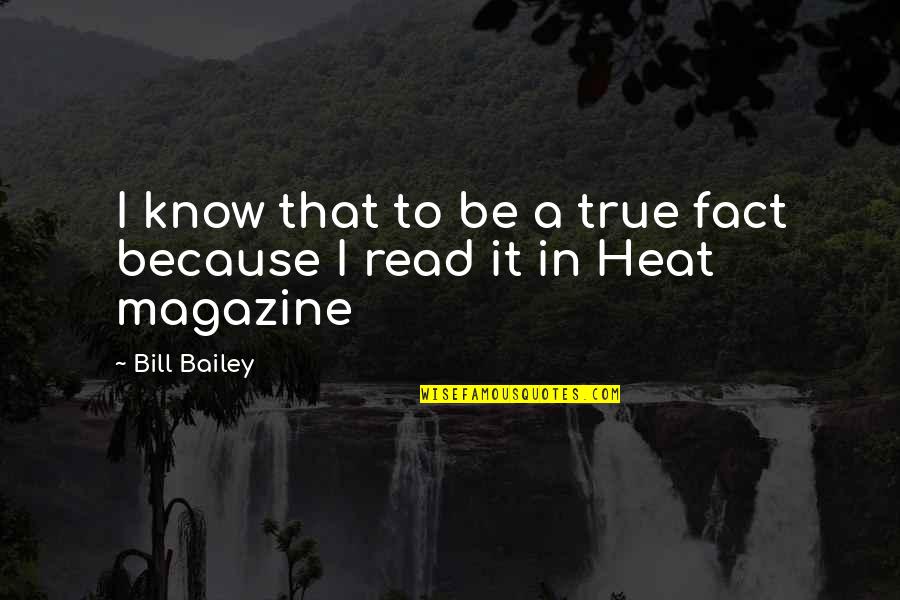 I know that to be a true fact because I read it in Heat magazine —
Bill Bailey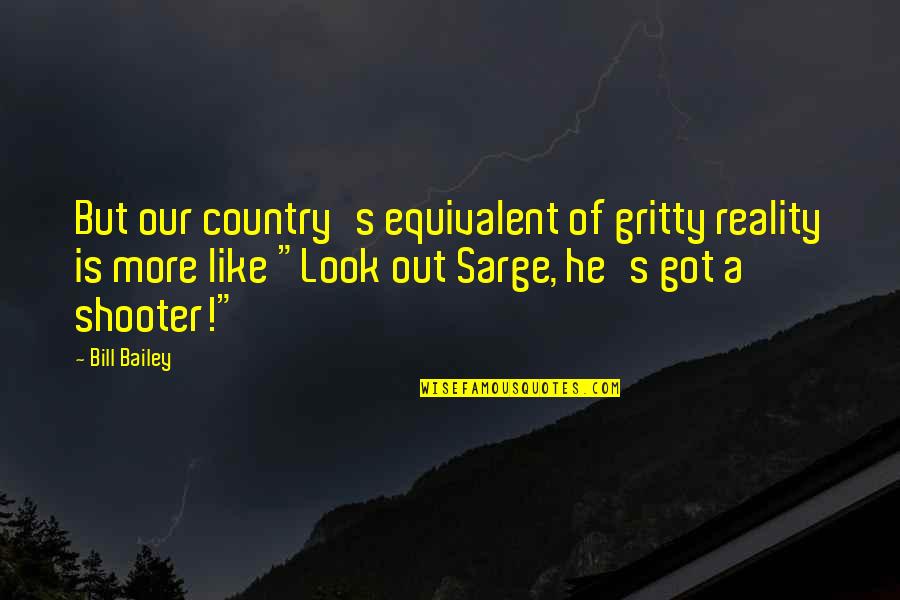 But our country's equivalent of gritty reality is more like "Look out Sarge, he's got a shooter!" —
Bill Bailey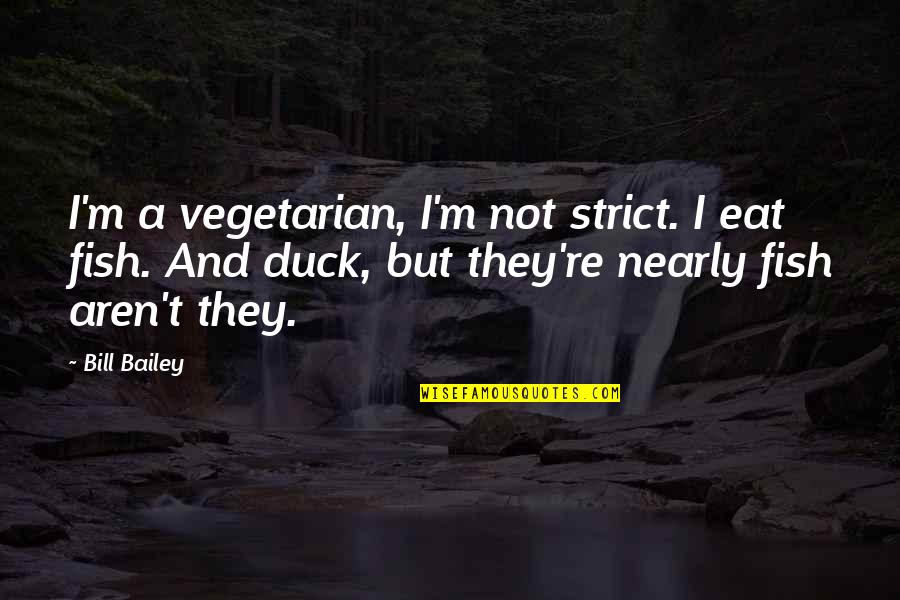 I'm a vegetarian, I'm not strict. I eat fish. And duck, but they're nearly fish aren't they. —
Bill Bailey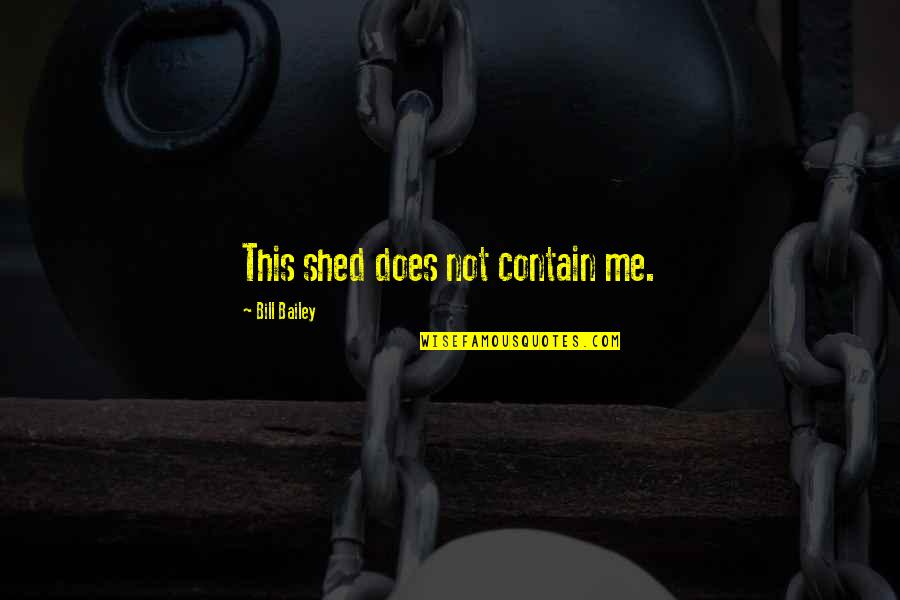 This shed does not contain me. —
Bill Bailey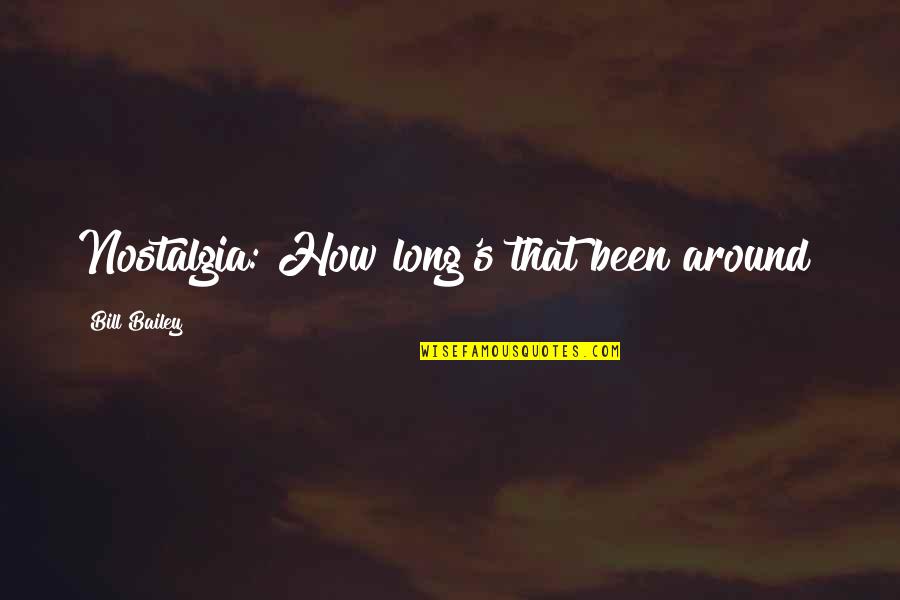 Nostalgia: How long's that been around? —
Bill Bailey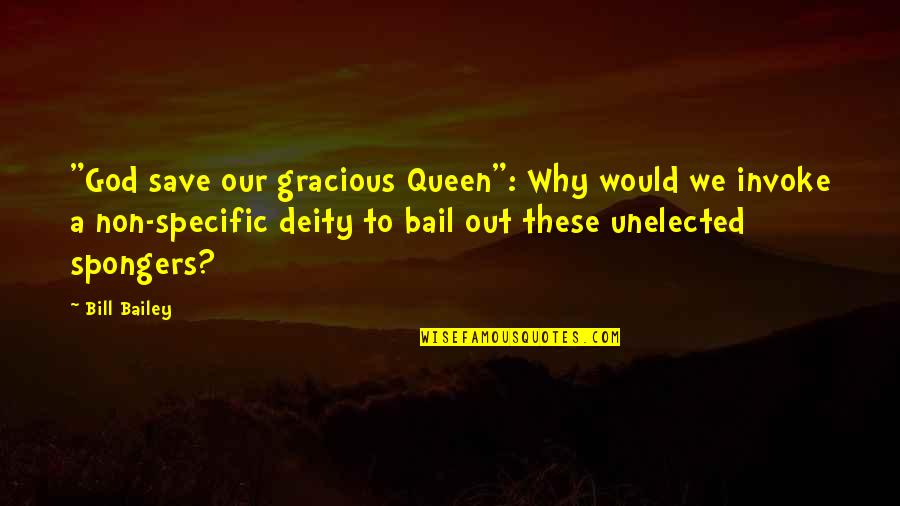 "God save our gracious Queen": Why would we invoke a non-specific deity to bail out these unelected spongers? —
Bill Bailey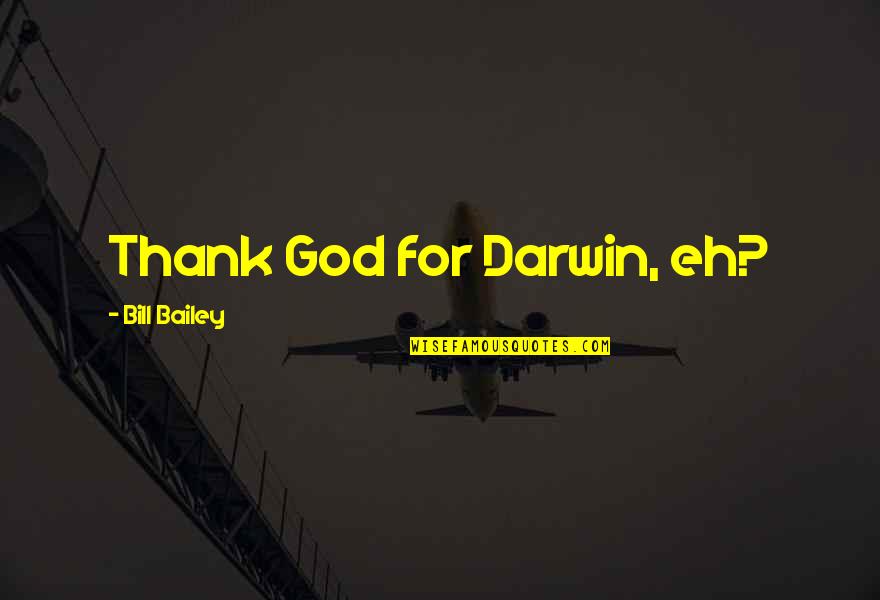 Thank God for Darwin, eh? —
Bill Bailey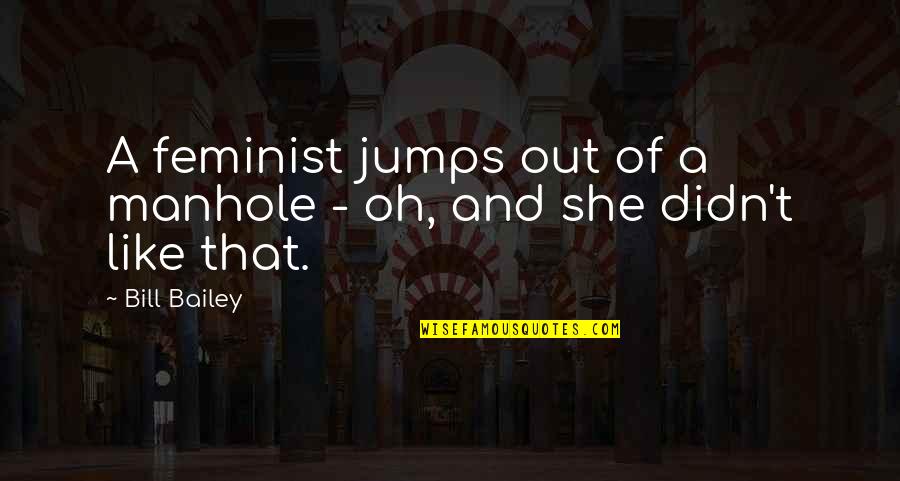 A feminist jumps out of a manhole - oh, and she didn't like that. —
Bill Bailey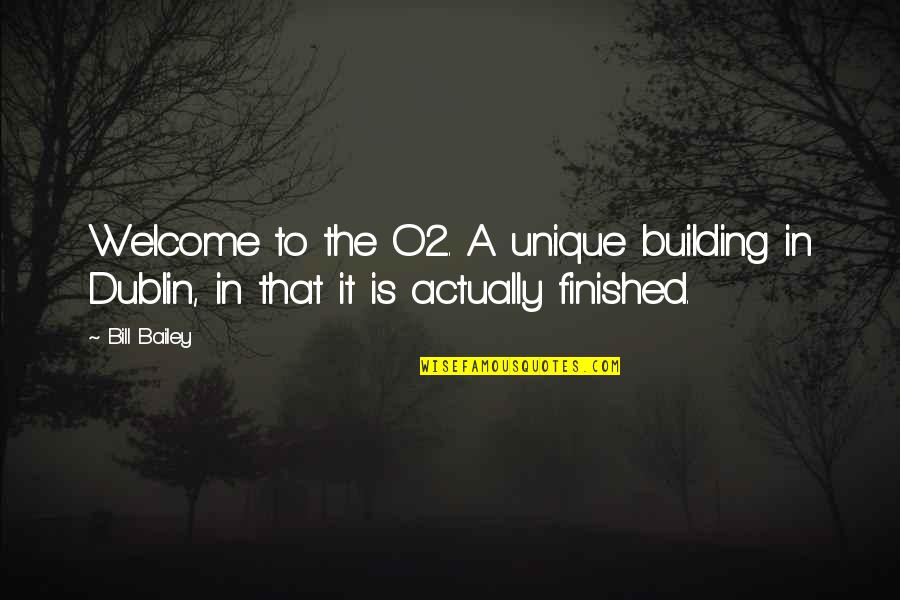 Welcome to the O2. A unique building in Dublin, in that it is actually finished. —
Bill Bailey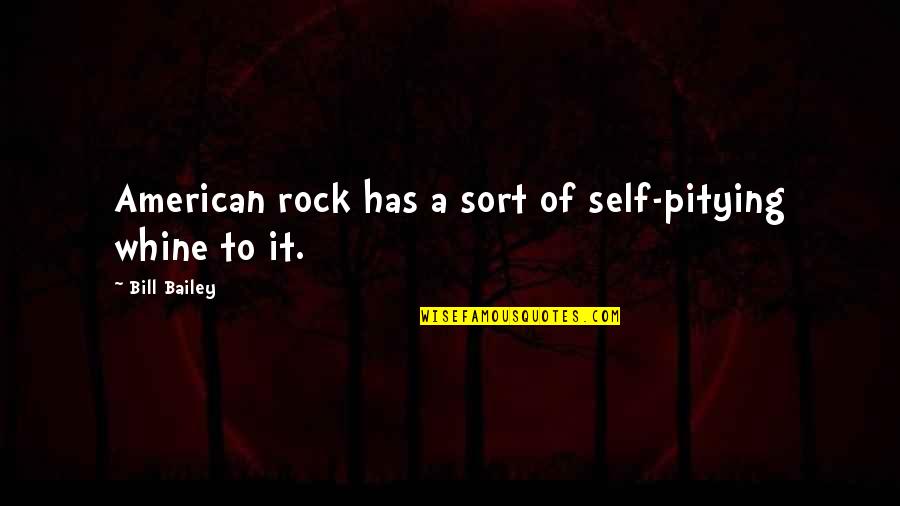 American rock has a sort of self-pitying whine to it. —
Bill Bailey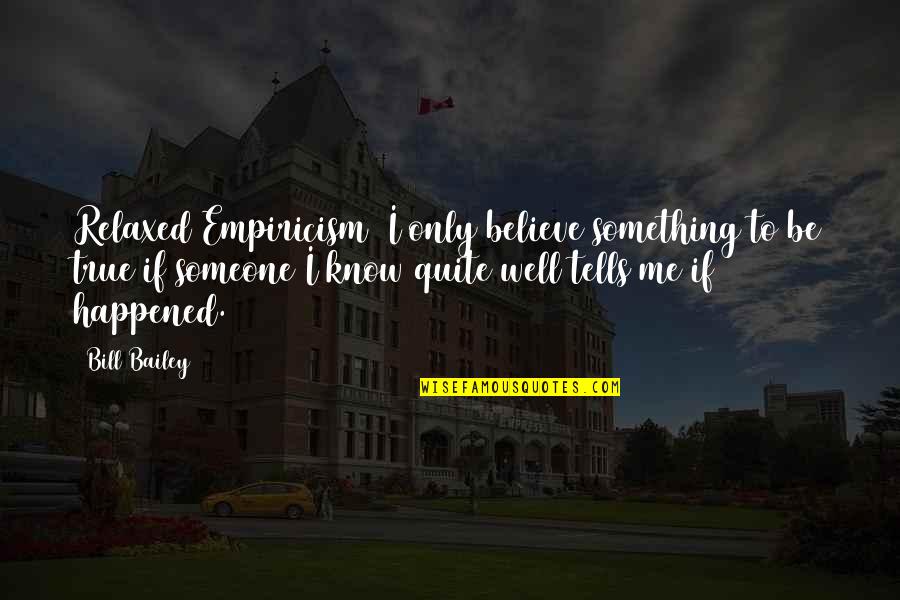 Relaxed Empiricism
I only believe something to be true if someone I know quite well tells me if happened. —
Bill Bailey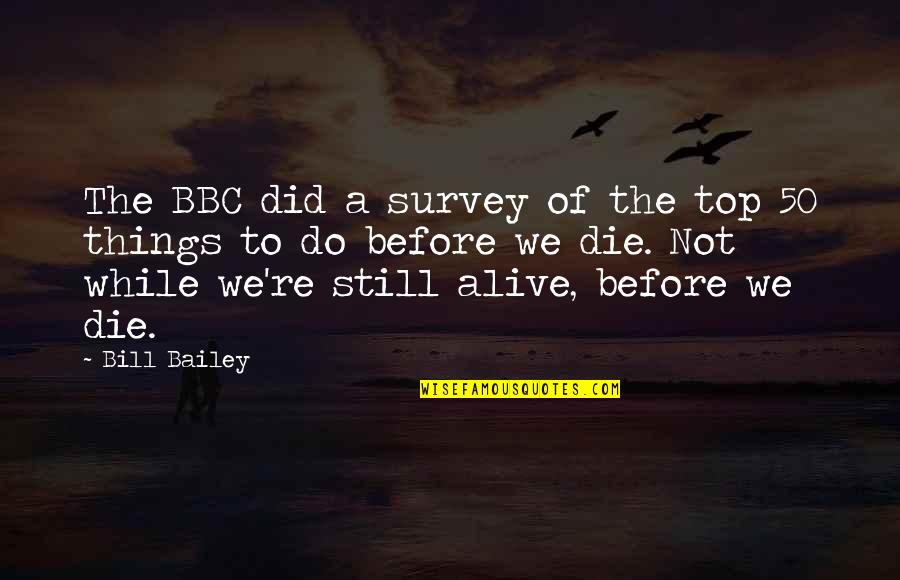 The BBC did a survey of the top 50 things to do before we die. Not while we're still alive, before we die. —
Bill Bailey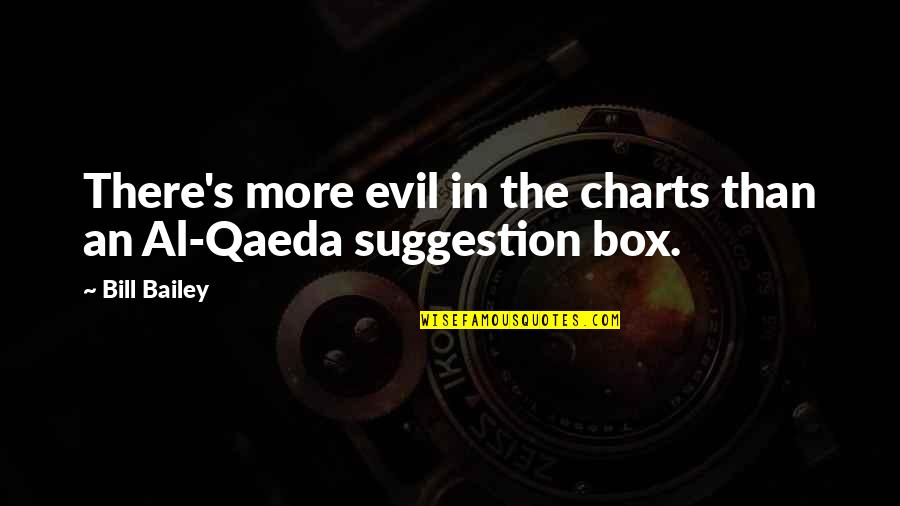 There's more evil in the charts than an Al-Qaeda suggestion box. —
Bill Bailey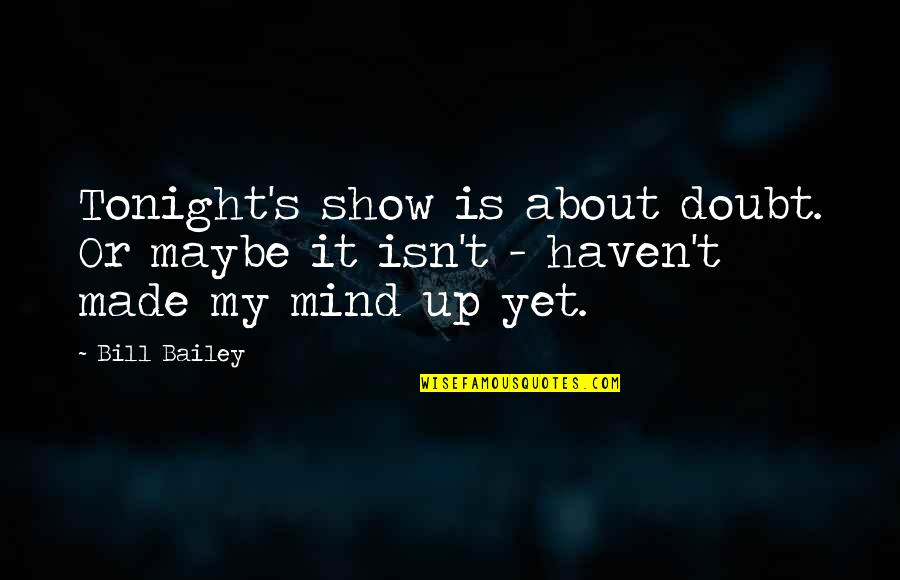 Tonight's show is about doubt. Or maybe it isn't - haven't made my mind up yet. —
Bill Bailey