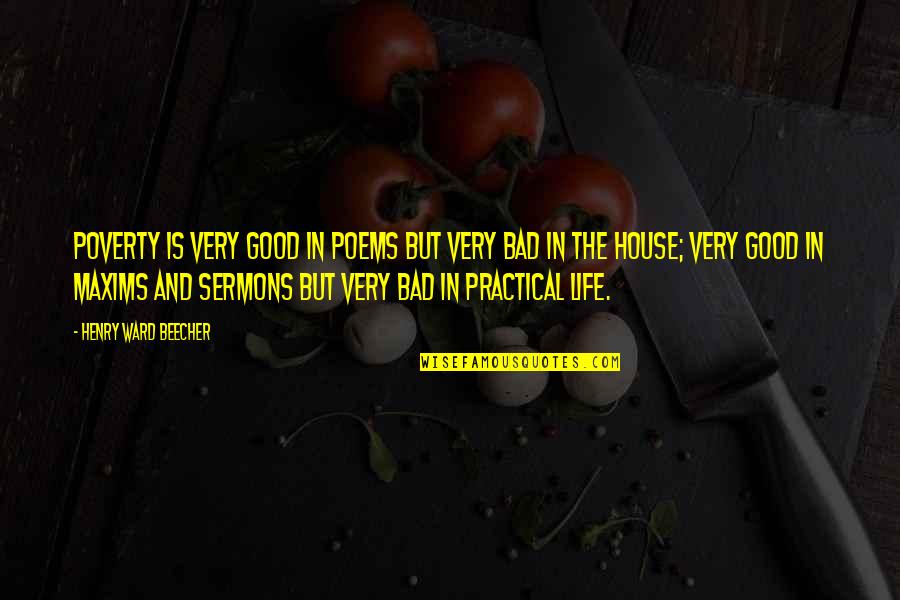 Poverty is very good in poems but very bad in the house; very good in maxims and sermons but very bad in practical life.
—
Henry Ward Beecher
To be effective the preacher's message must be alive; it must alarm, arouse, challenge; it must be God's present voice to a particular people.
—
A.W. Tozer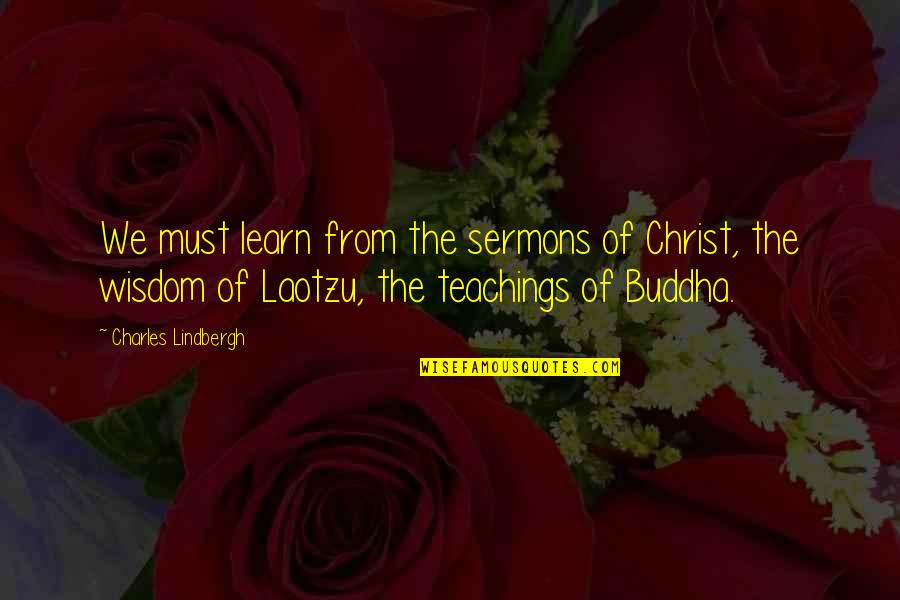 We must learn from the sermons of Christ, the wisdom of Laotzu, the teachings of Buddha.
—
Charles Lindbergh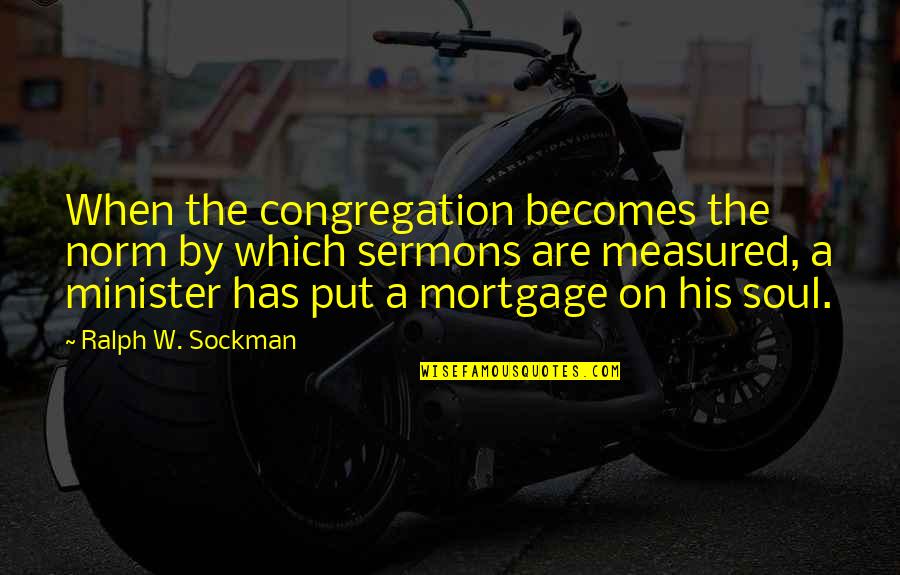 When the congregation becomes the norm by which sermons are measured, a minister has put a mortgage on his soul.
—
Ralph W. Sockman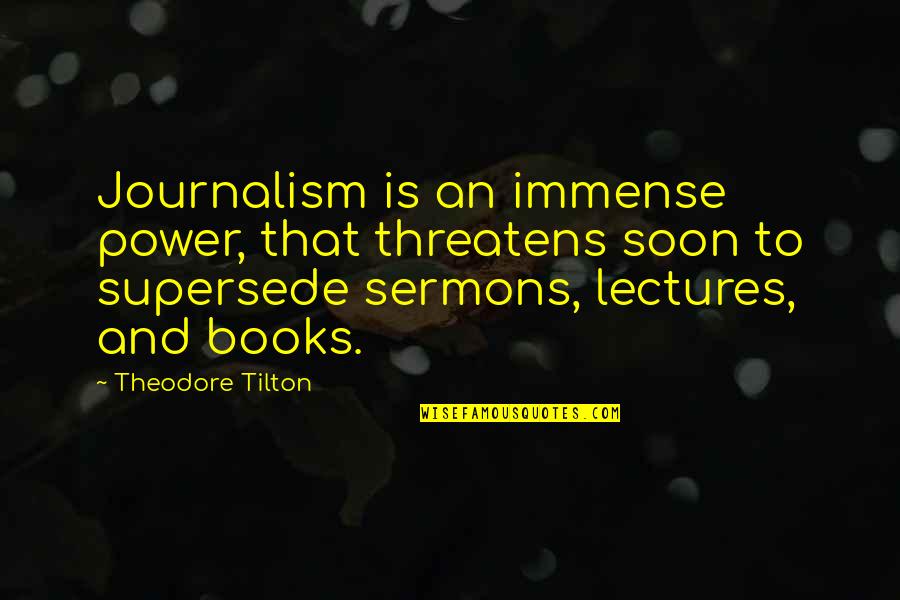 Journalism is an immense power, that threatens soon to supersede sermons, lectures, and books.
—
Theodore Tilton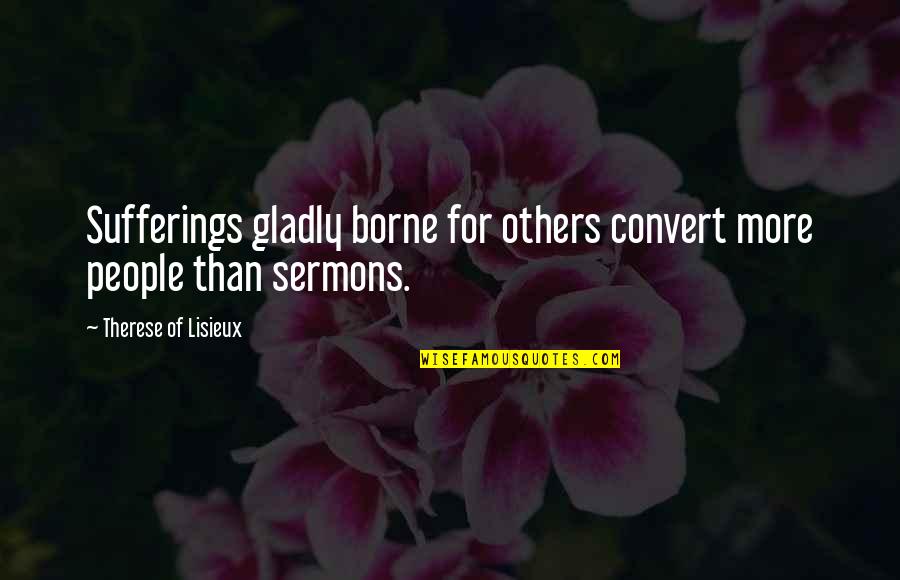 Sufferings gladly borne for others convert more people than sermons.
—
Therese Of Lisieux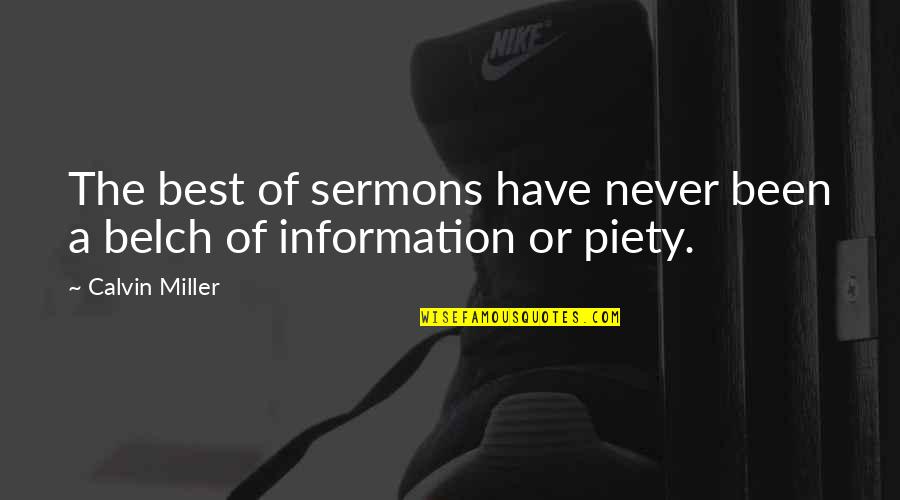 The best of sermons have never been a belch of information or piety.
—
Calvin Miller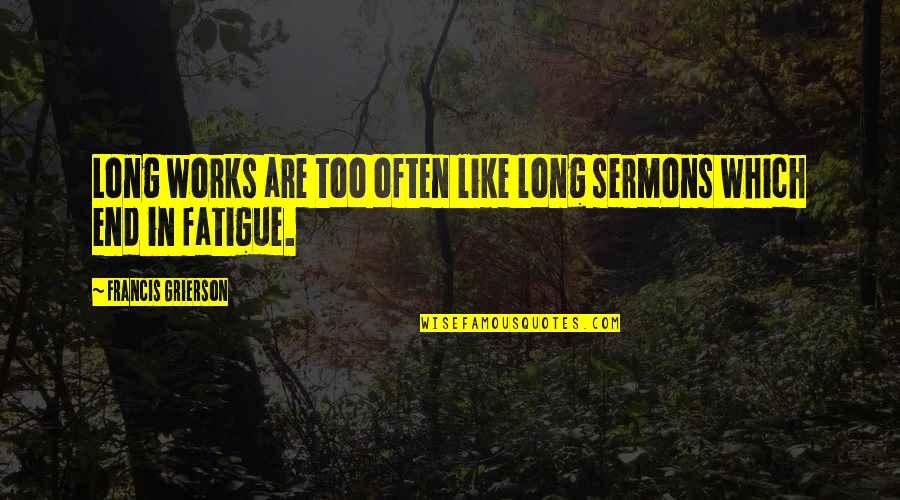 Long works are too often like long sermons which end in fatigue.
—
Francis Grierson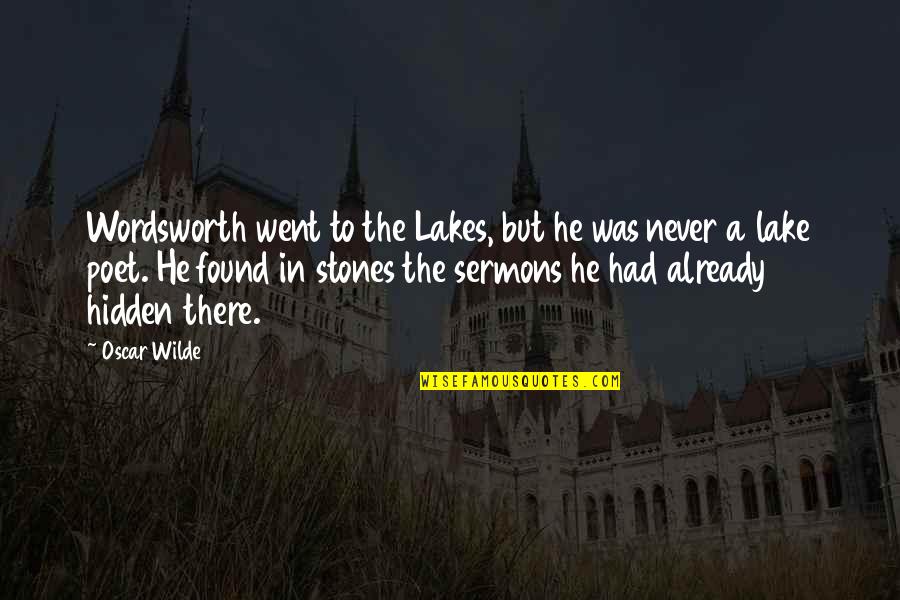 Wordsworth went to the Lakes, but he was never a lake poet. He found in stones the sermons he had already hidden there.
—
Oscar Wilde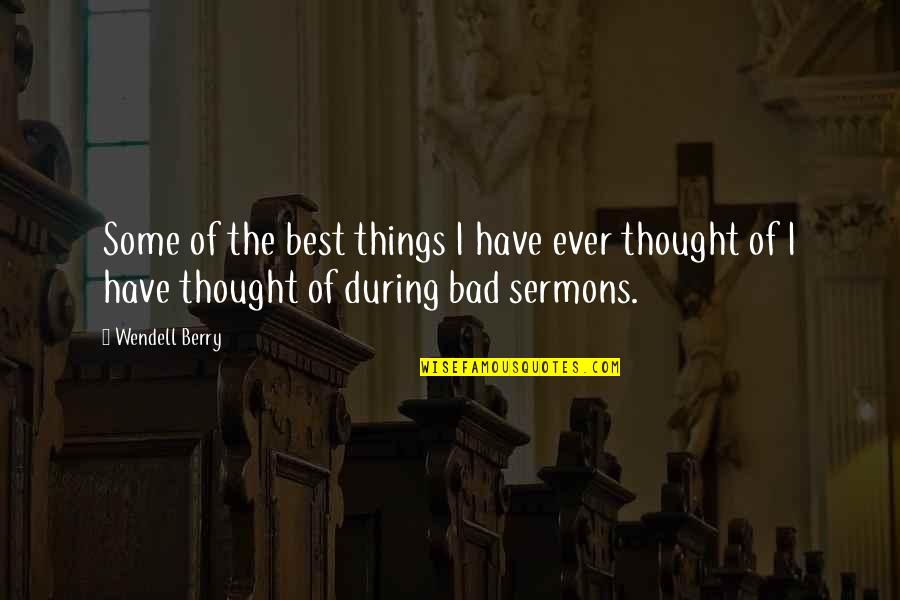 Some of the best things I have ever thought of I have thought of during bad sermons.
—
Wendell Berry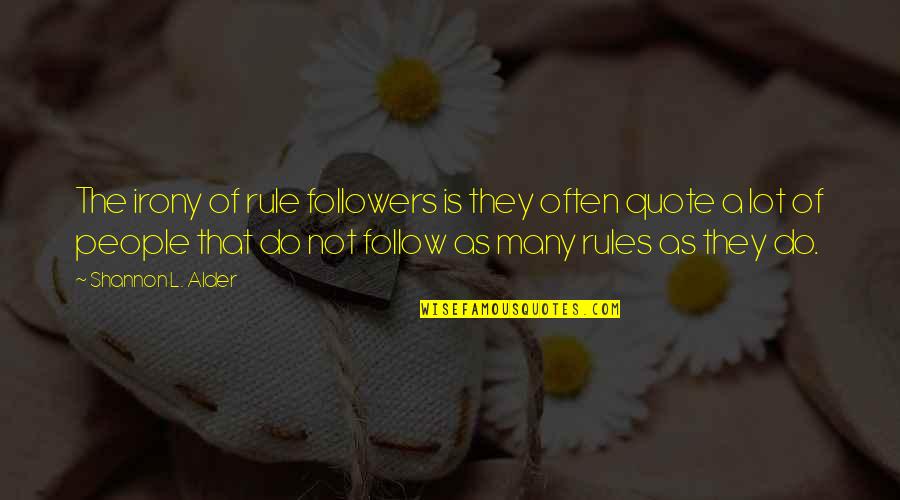 The irony of rule followers is they often quote a lot of people that do not follow as many rules as they do.
—
Shannon L. Alder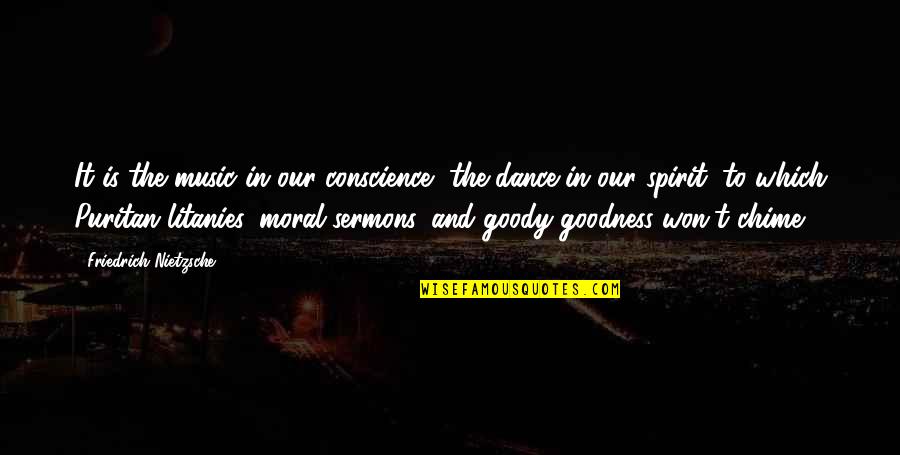 It is the music in our conscience, the dance in our spirit, to which Puritan litanies, moral sermons, and goody goodness won't chime. —
Friedrich Nietzsche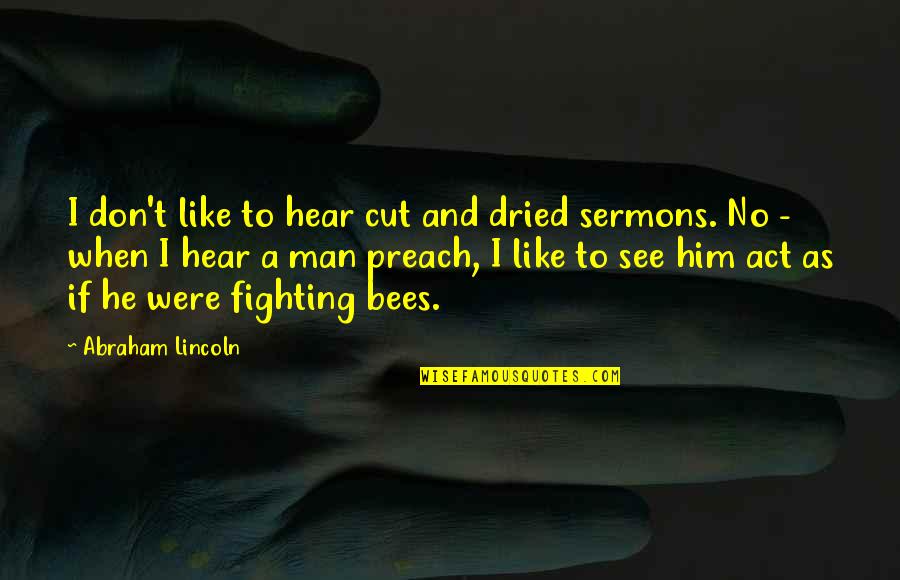 I don't like to hear cut and dried sermons. No - when I hear a man preach, I like to see him act as if he were fighting bees. —
Abraham Lincoln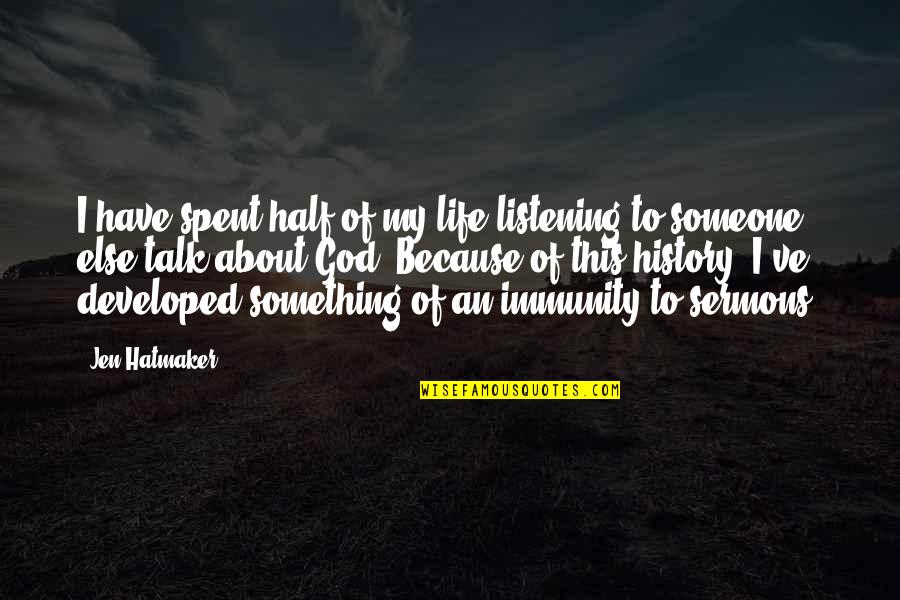 I have spent half of my life listening to someone else talk about God. Because of this history, I've developed something of an immunity to sermons. —
Jen Hatmaker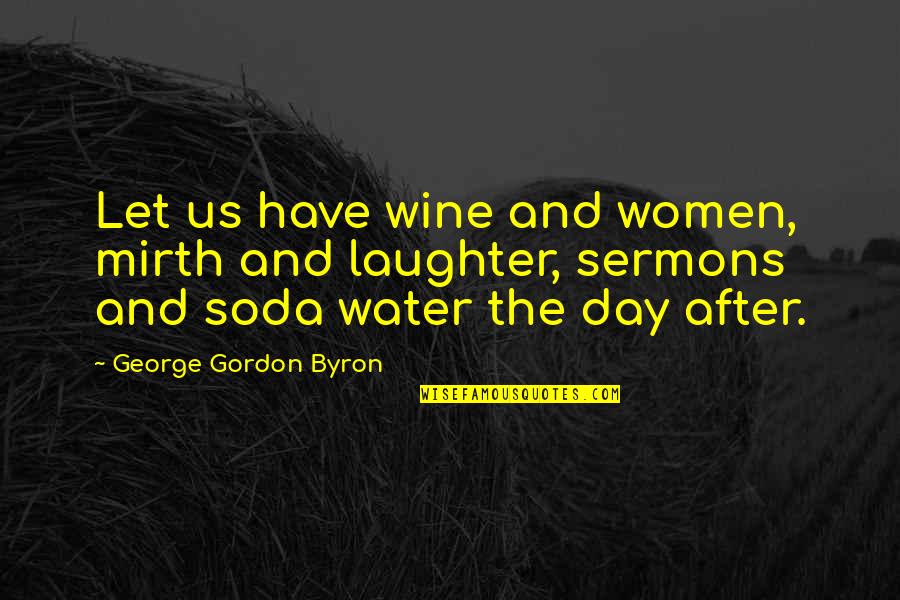 Let us have wine and women, mirth and laughter, sermons and soda water the day after. —
George Gordon Byron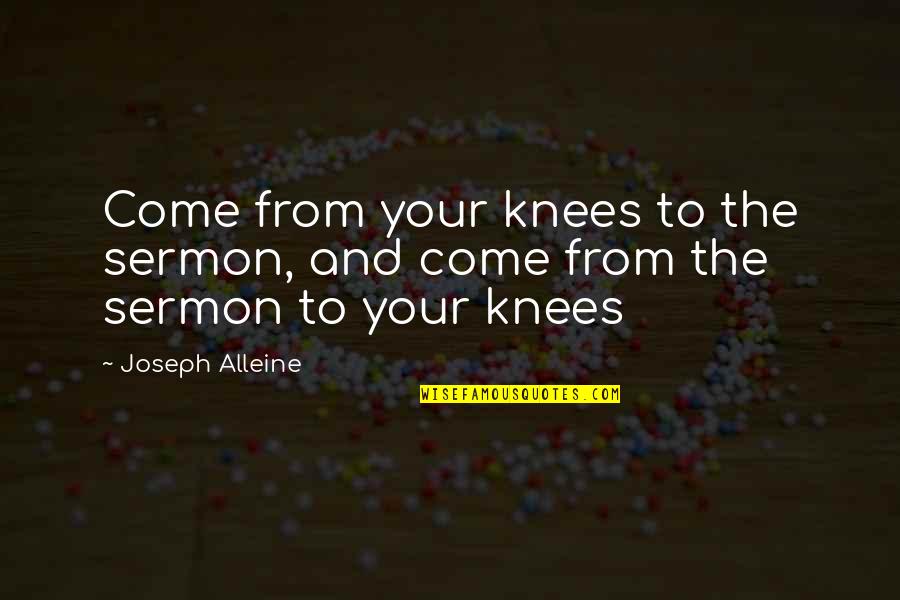 Come from your knees to the sermon, and come from the sermon to your knees —
Joseph Alleine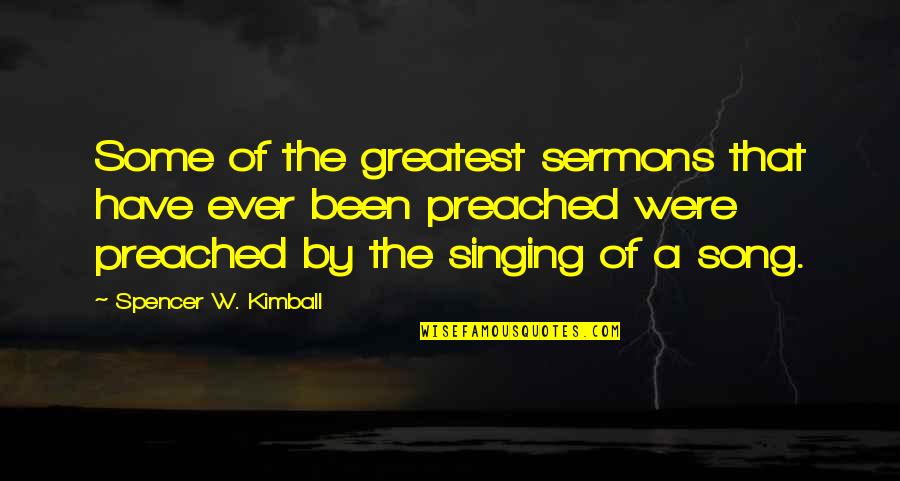 Some of the greatest sermons that have ever been preached were preached by the singing of a song. —
Spencer W. Kimball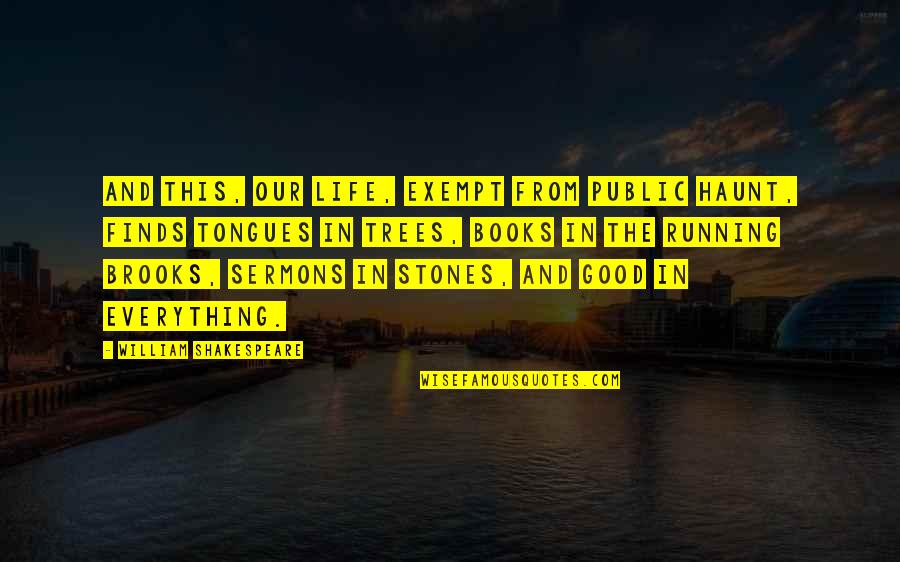 And this, our life, exempt from public haunt, finds tongues in trees, books in the running brooks, sermons in stones, and good in everything. —
William Shakespeare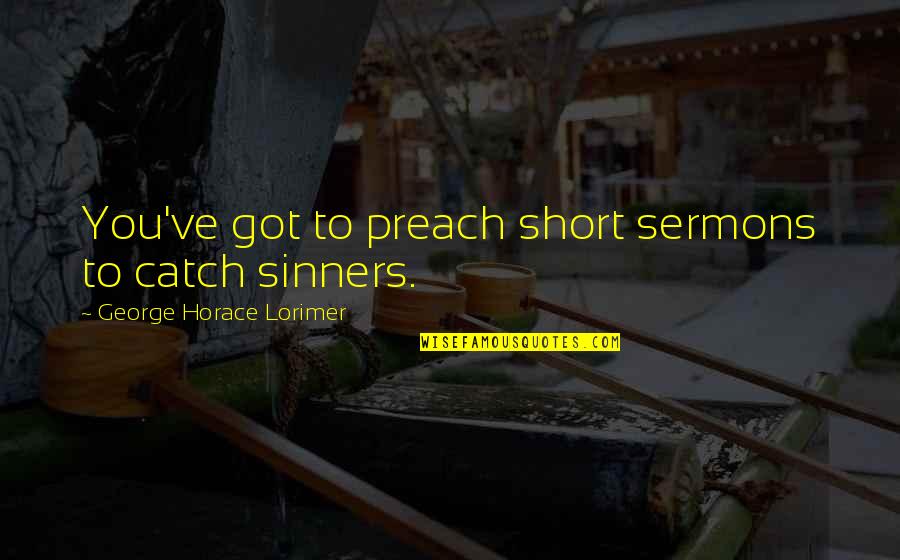 You've got to preach short sermons to catch sinners. —
George Horace Lorimer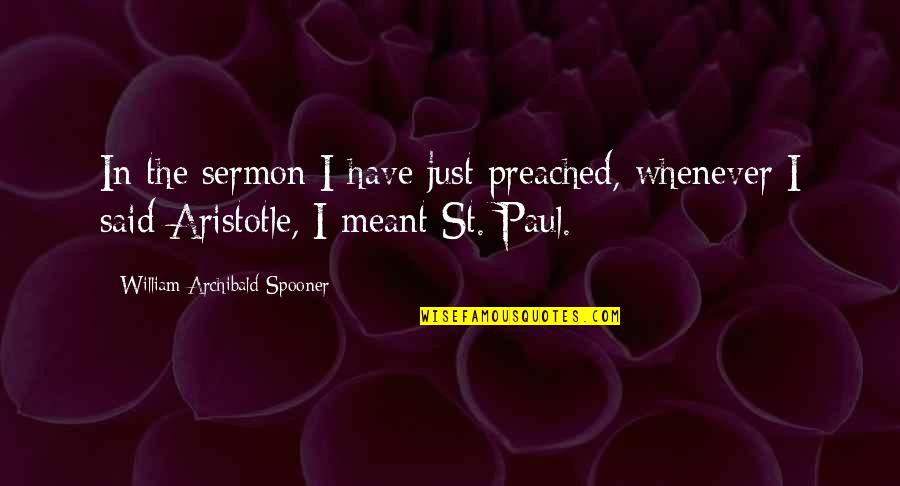 In the sermon I have just preached, whenever I said Aristotle, I meant St. Paul. —
William Archibald Spooner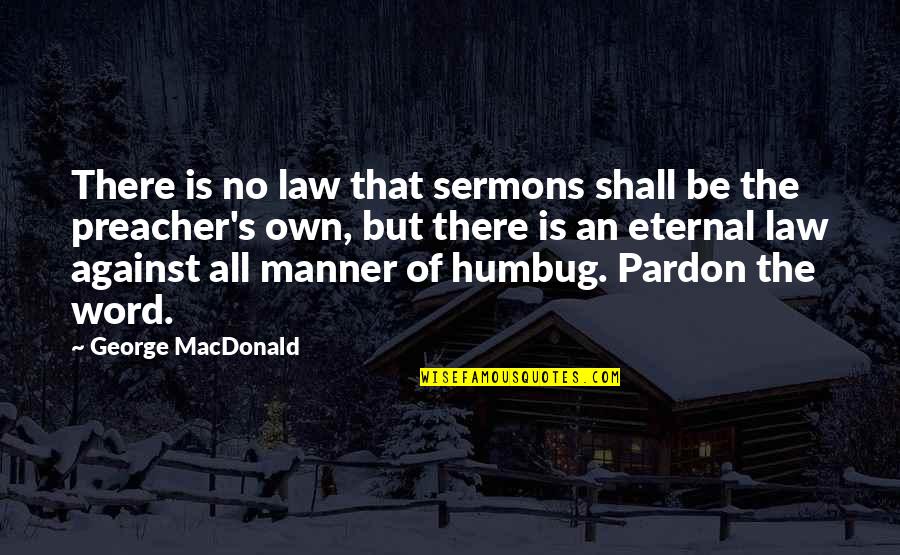 There is no law that sermons shall be the preacher's own, but there is an eternal law against all manner of humbug. Pardon the word. —
George MacDonald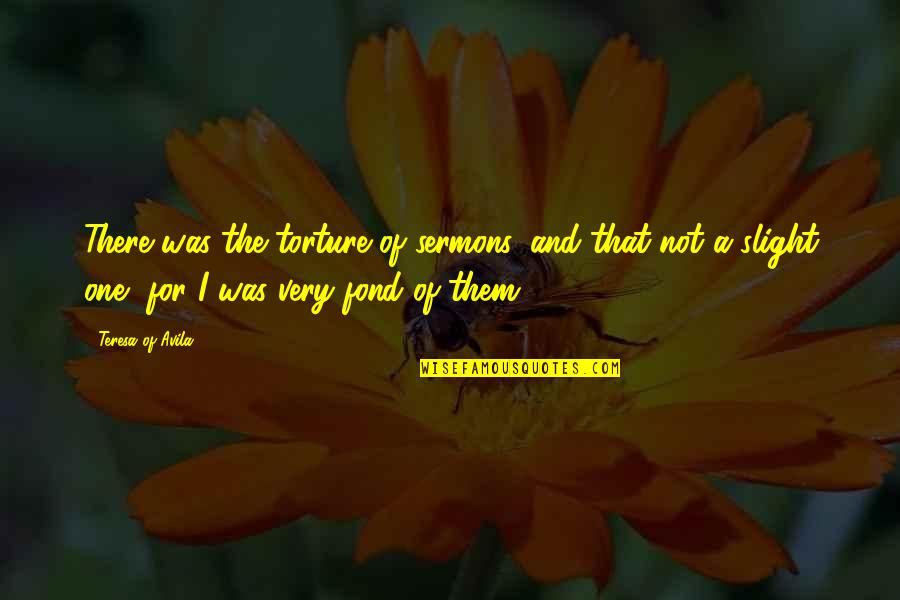 There was the torture of sermons, and that not a slight one, for I was very fond of them. —
Teresa Of Avila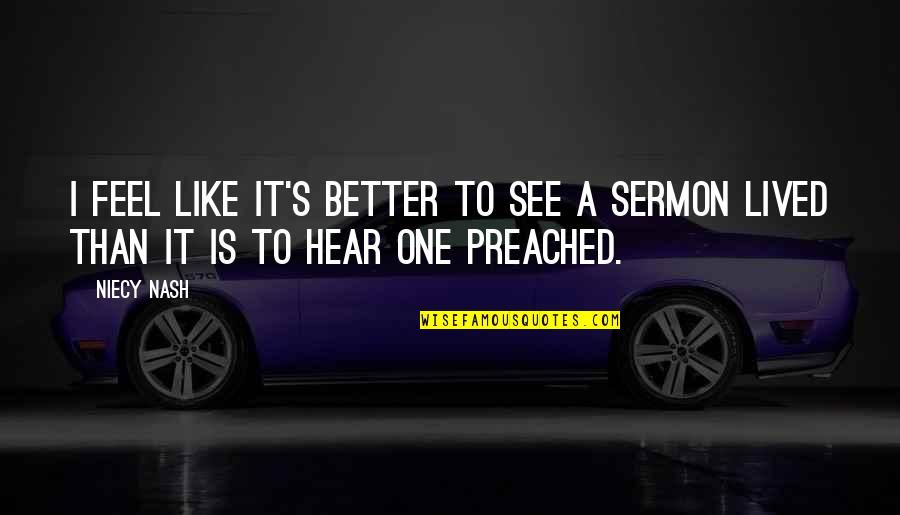 I feel like it's better to see a sermon lived than it is to hear one preached. —
Niecy Nash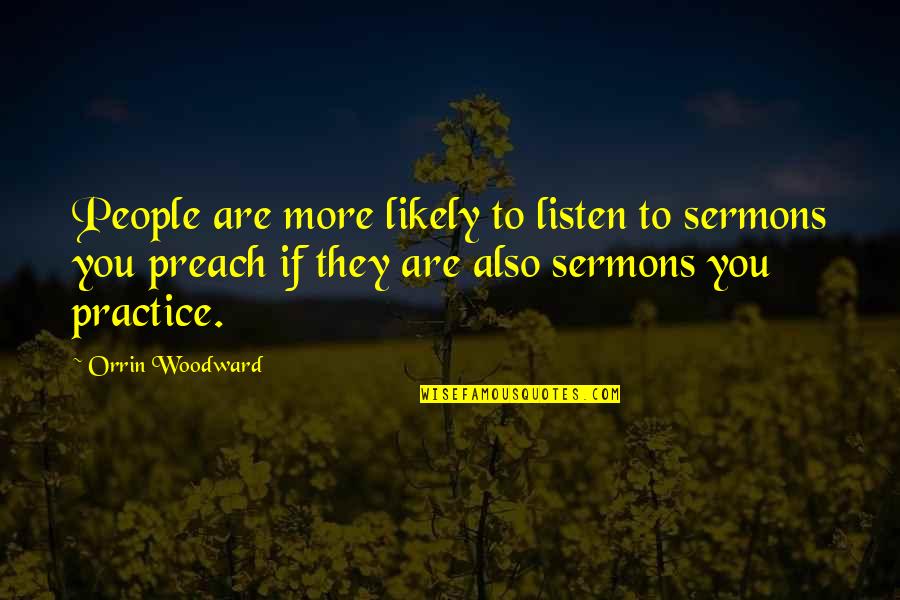 People are more likely to listen to sermons you preach if they are also sermons you practice. —
Orrin Woodward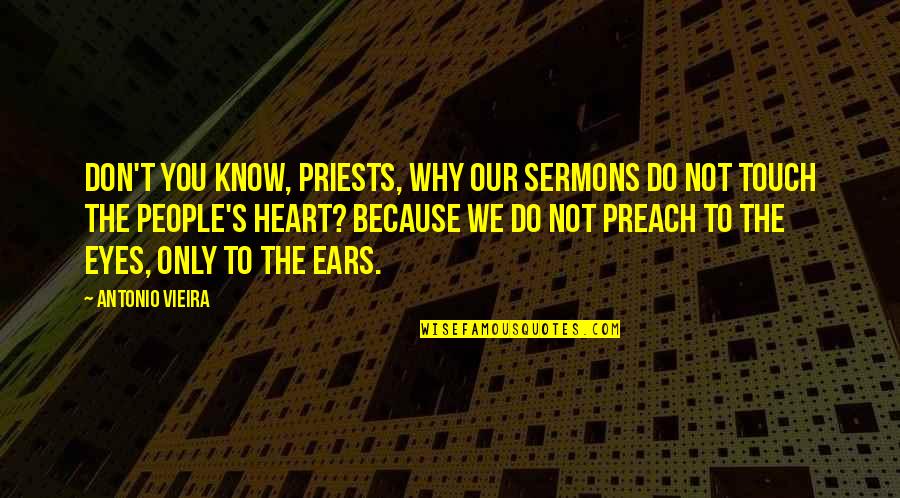 Don't you know, priests, why our sermons do not touch the people's heart? Because we do not preach to the eyes, only to the ears. —
Antonio Vieira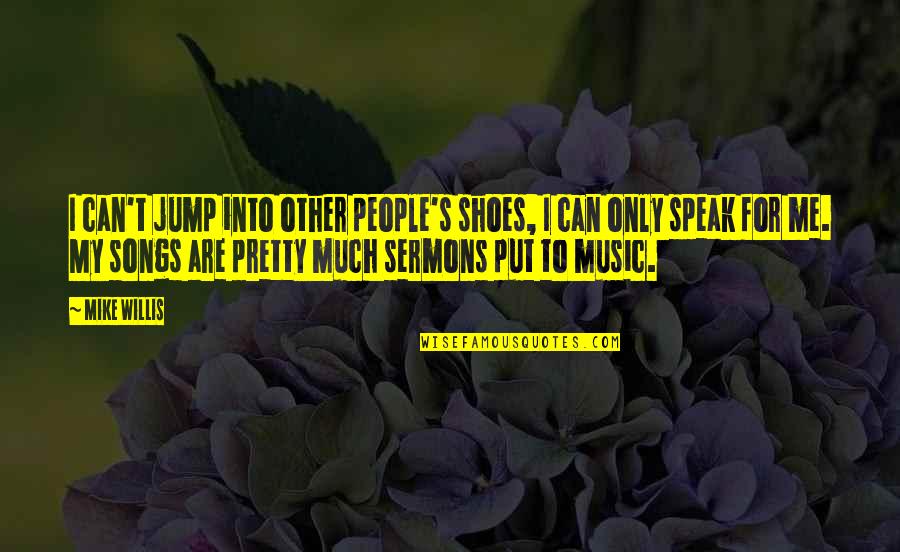 I can't jump into other people's shoes, I can only speak for me. My songs are pretty much sermons put to music. —
Mike Willis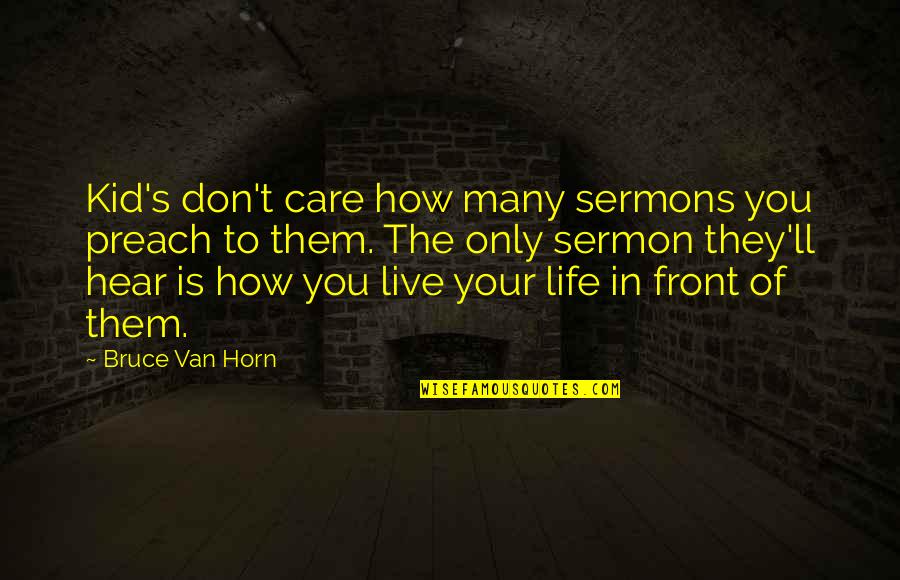 Kid's don't care how many sermons you preach to them. The only sermon they'll hear is how you live your life in front of them. —
Bruce Van Horn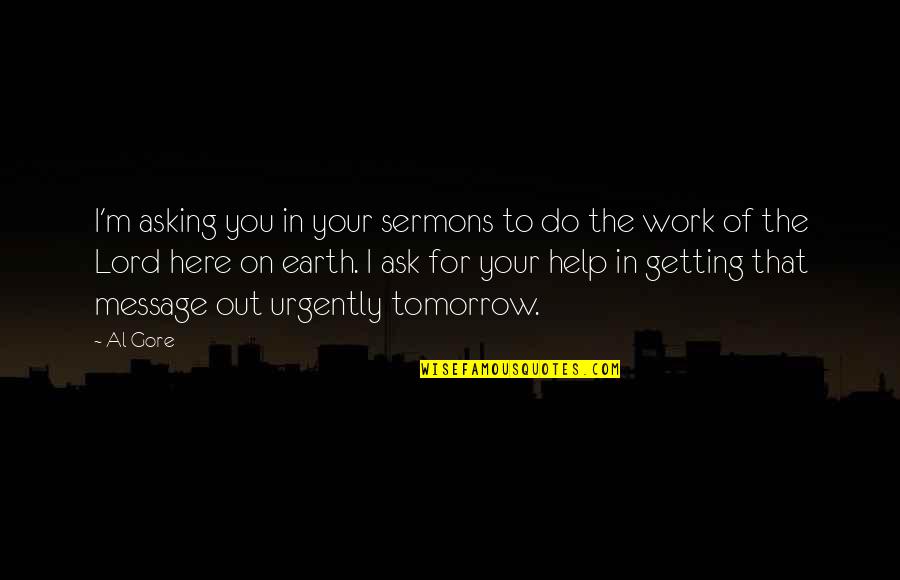 I'm asking you in your sermons to do the work of the Lord here on earth. I ask for your help in getting that message out urgently tomorrow. —
Al Gore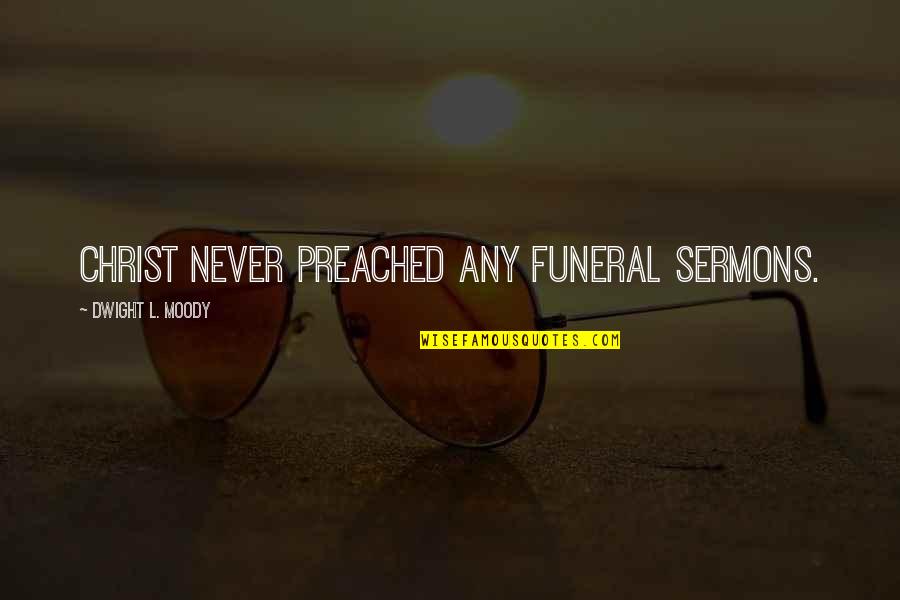 Christ never preached any funeral sermons. —
Dwight L. Moody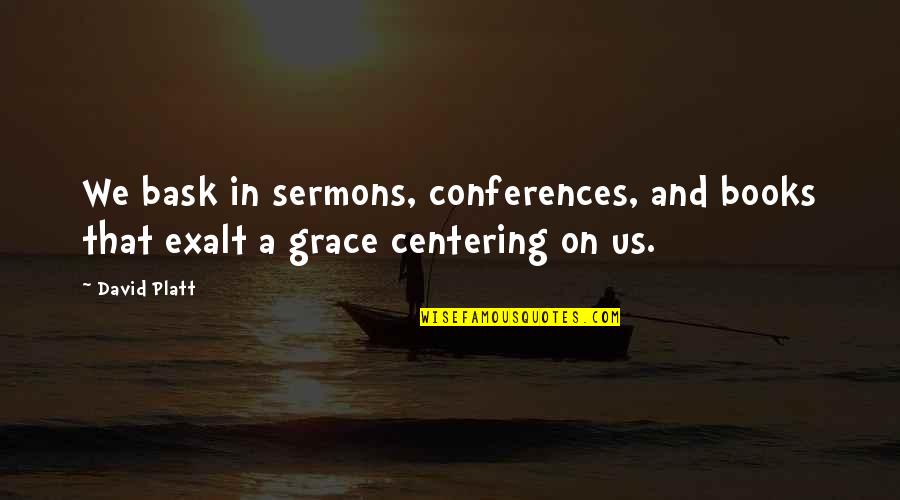 We bask in sermons, conferences, and books that exalt a grace centering on us. —
David Platt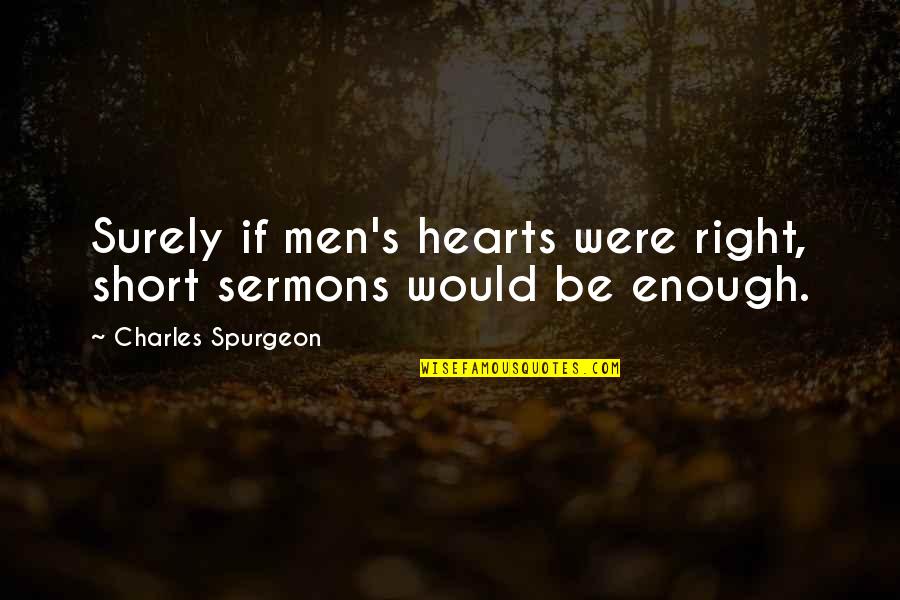 Surely if men's hearts were right, short sermons would be enough. —
Charles Spurgeon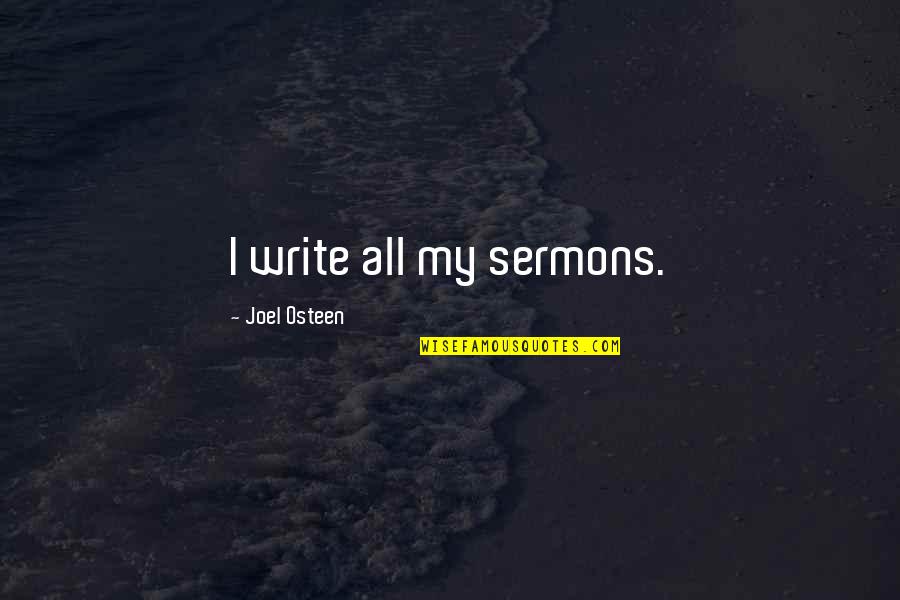 I write all my sermons. —
Joel Osteen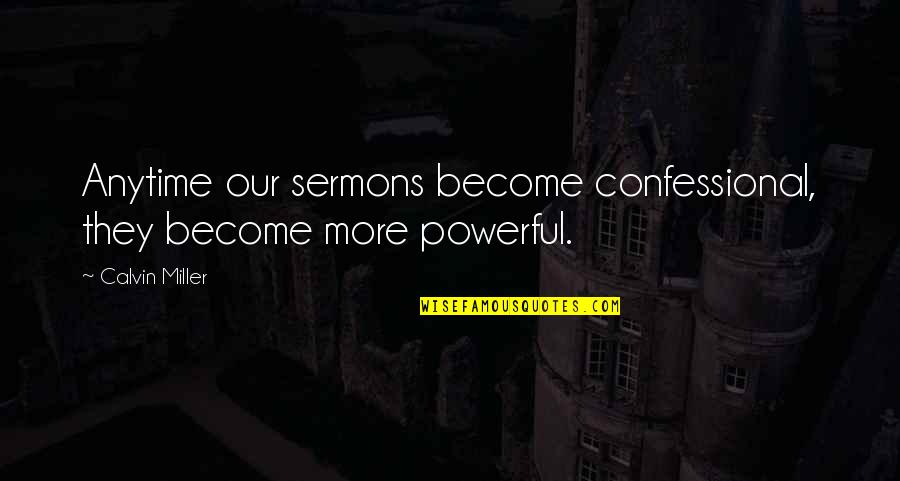 Anytime our sermons become confessional, they become more powerful. —
Calvin Miller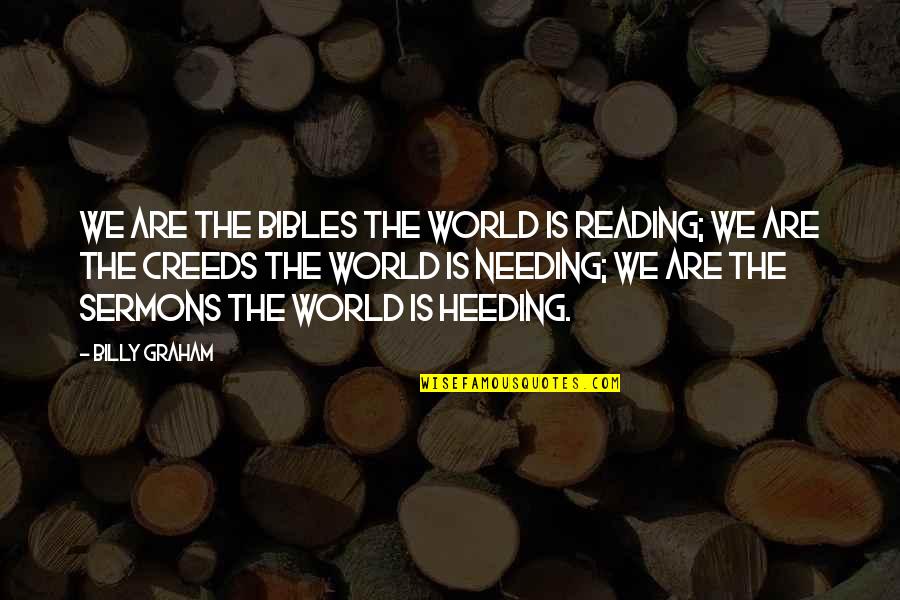 We are the Bibles the world is reading; We are the creeds the world is needing; We are the sermons the world is heeding. —
Billy Graham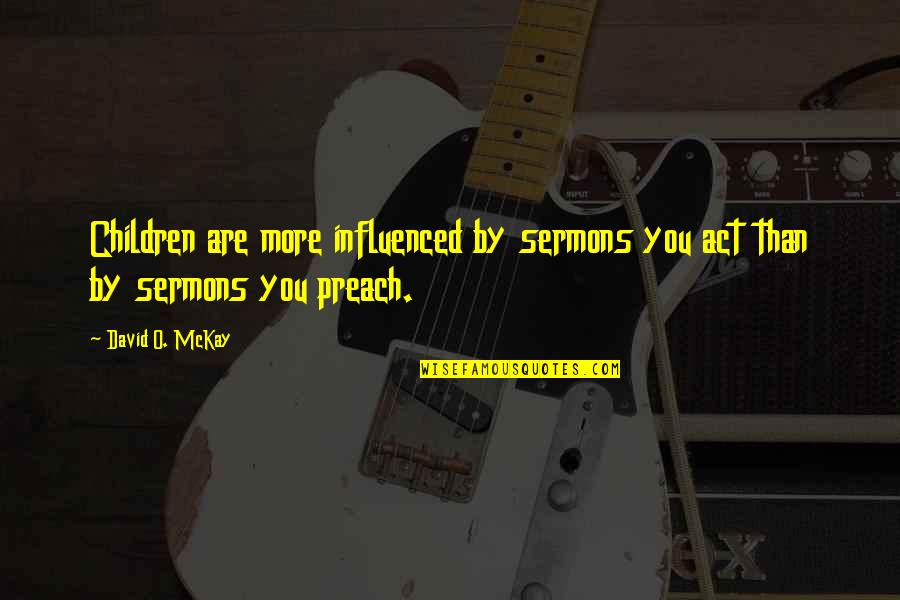 Children are more influenced by sermons you act than by sermons you preach. —
David O. McKay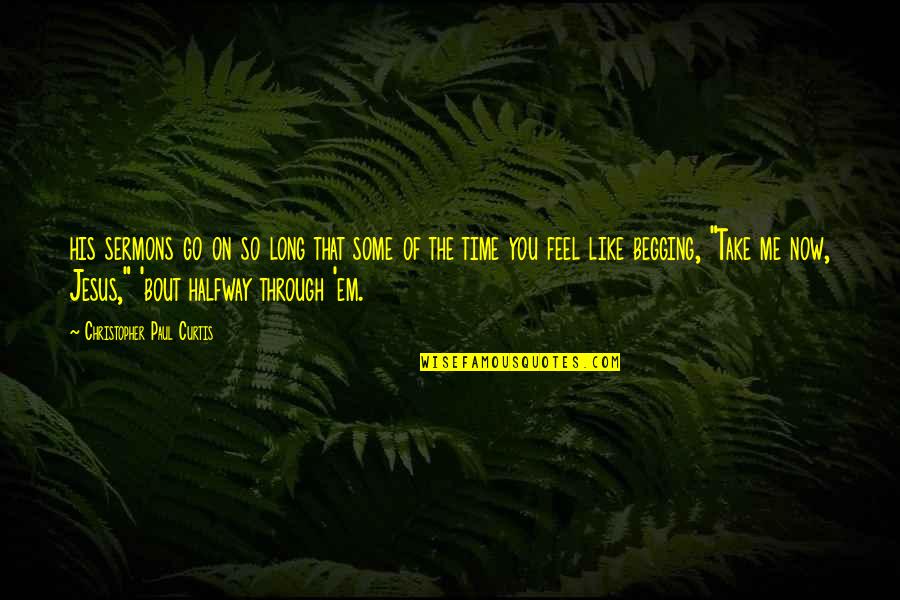 his sermons go on so long that some of the time you feel like begging, "Take me now, Jesus," 'bout halfway through 'em. —
Christopher Paul Curtis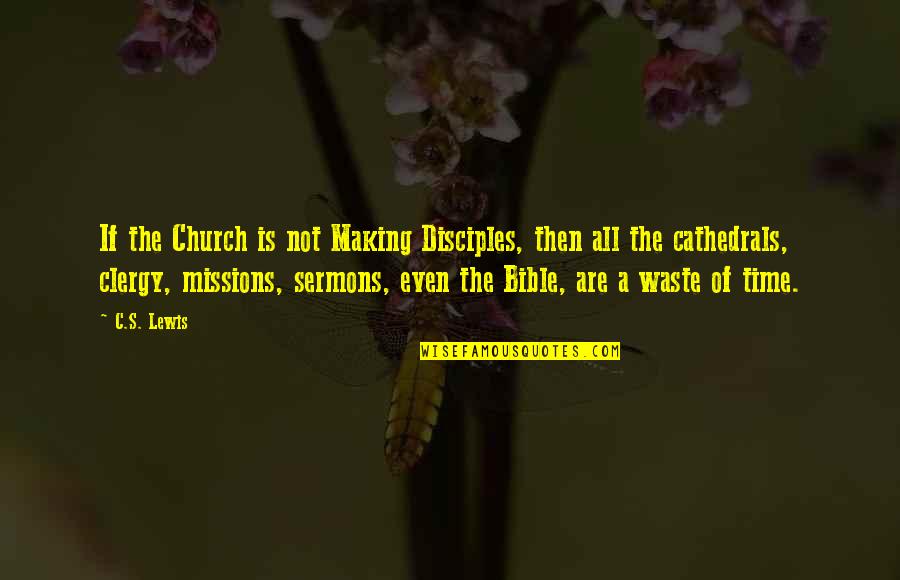 If the Church is not Making Disciples, then all the cathedrals, clergy, missions, sermons, even the Bible, are a waste of time. —
C.S. Lewis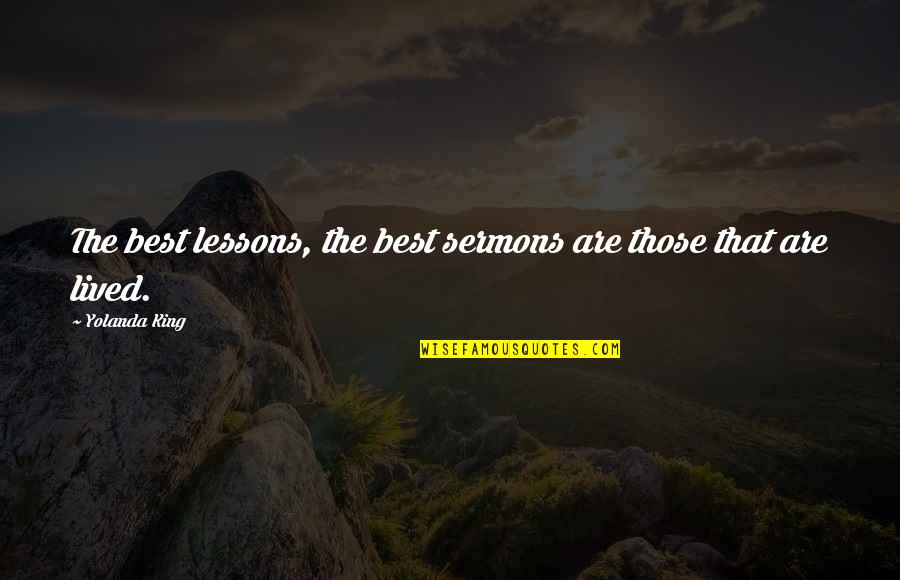 The best lessons, the
best sermons
are those that are lived. —
Yolanda King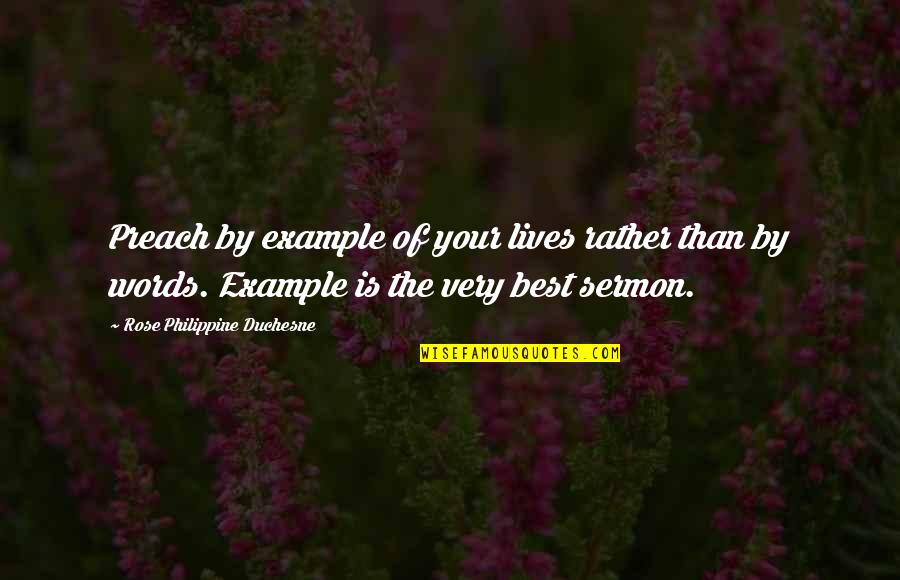 Preach by example of your lives rather than by words. Example is the very best sermon. —
Rose Philippine Duchesne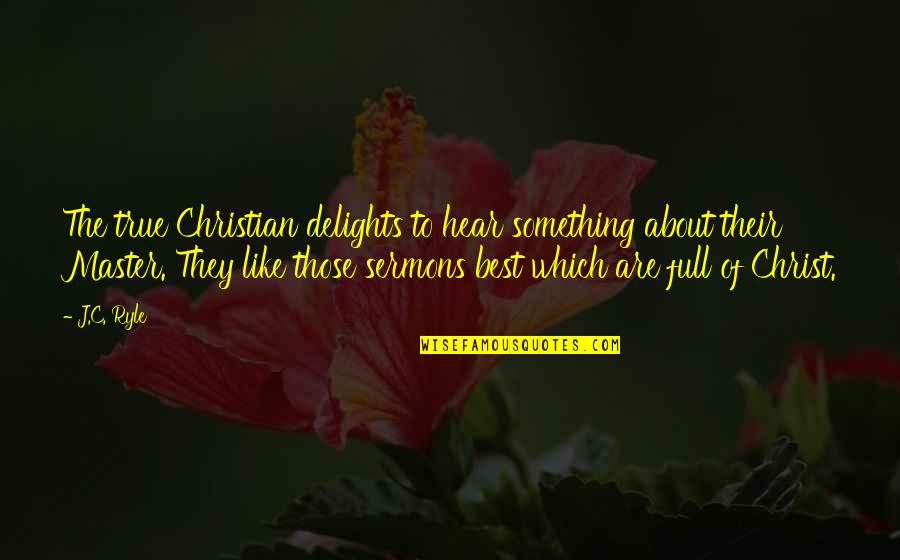 The true Christian delights to hear something about their Master. They like those sermons best which are full of Christ. —
J.C. Ryle