Best Meow Quotes
Collection of top 32 famous quotes about Best Meow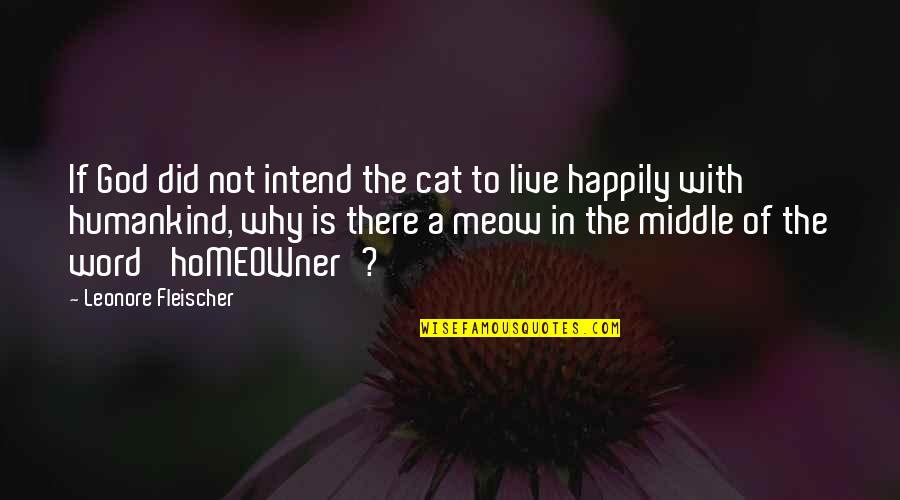 If God did not intend the cat to live happily with humankind, why is there a meow in the middle of the word 'hoMEOWner'?
—
Leonore Fleischer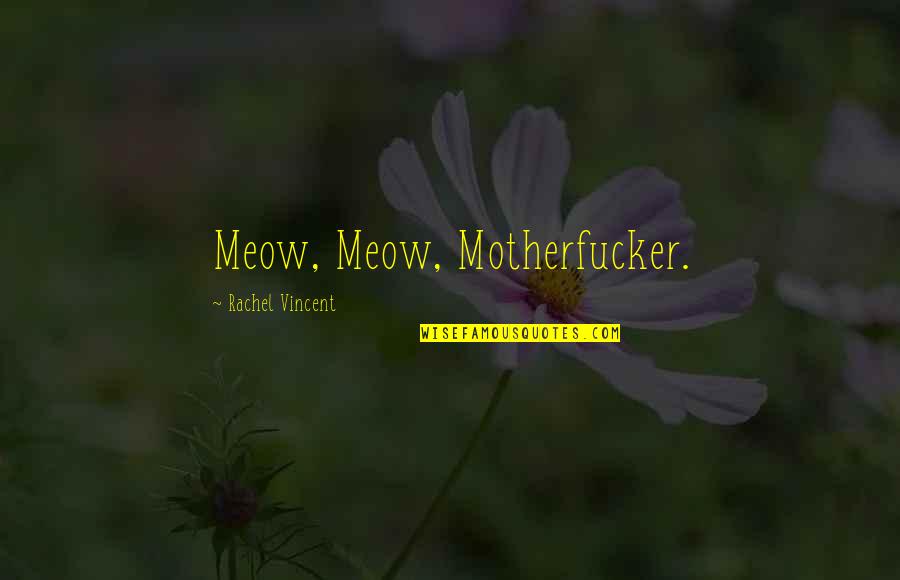 Meow, Meow, Motherfucker.
—
Rachel Vincent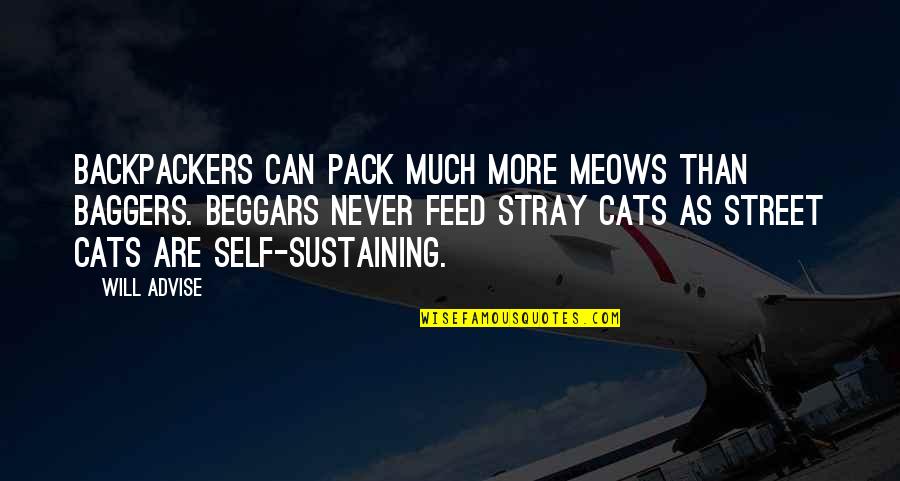 Backpackers can pack much more meows than baggers. Beggars never feed stray cats as street cats are self-sustaining.
—
Will Advise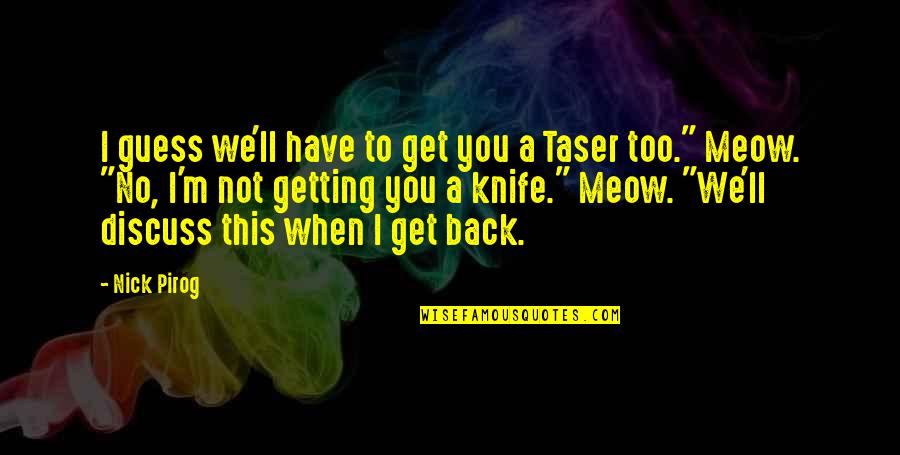 I guess we'll have to get you a Taser too." Meow. "No, I'm not getting you a knife." Meow. "We'll discuss this when I get back.
—
Nick Pirog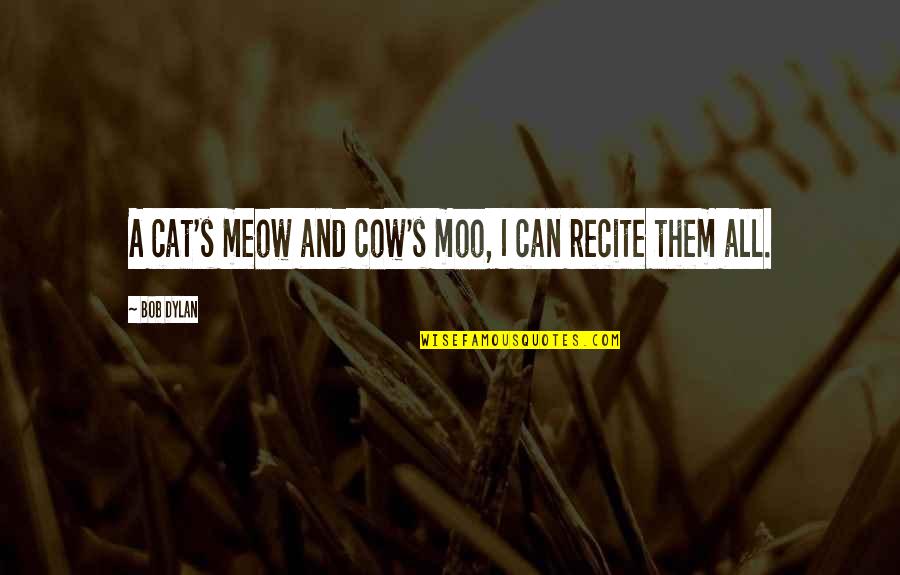 A cat's meow and cow's moo, I can recite them all.
—
Bob Dylan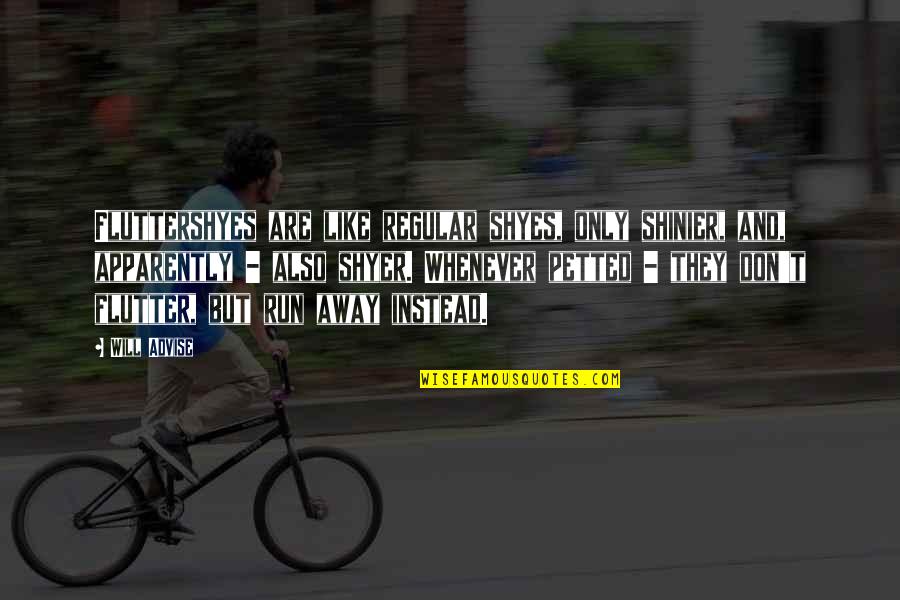 Fluttershyes are like regular shyes, only shinier, and, apparently - also shyer. Whenever petted - they don't flutter, but run away instead.
—
Will Advise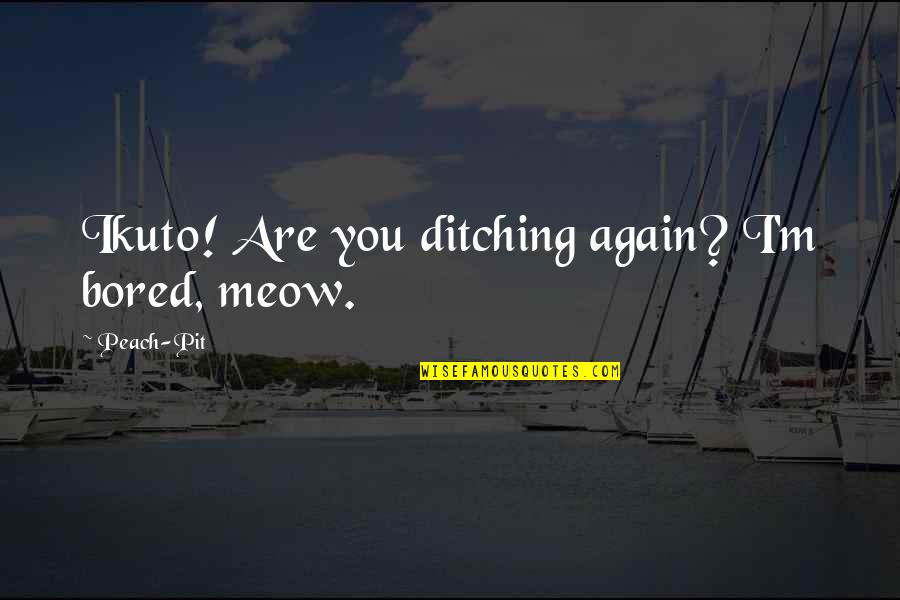 Ikuto! Are you ditching again? I'm bored, meow.
—
Peach-Pit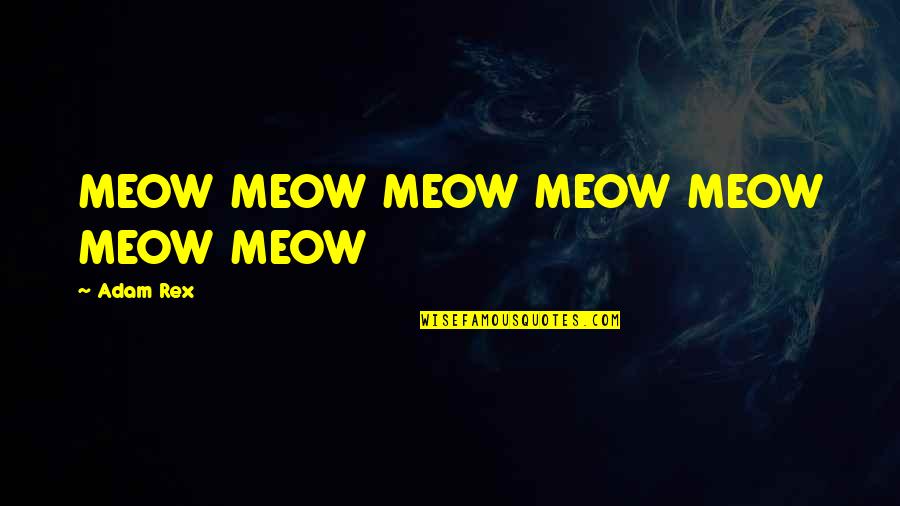 MEOW MEOW MEOW MEOW MEOW MEOW MEOW
—
Adam Rex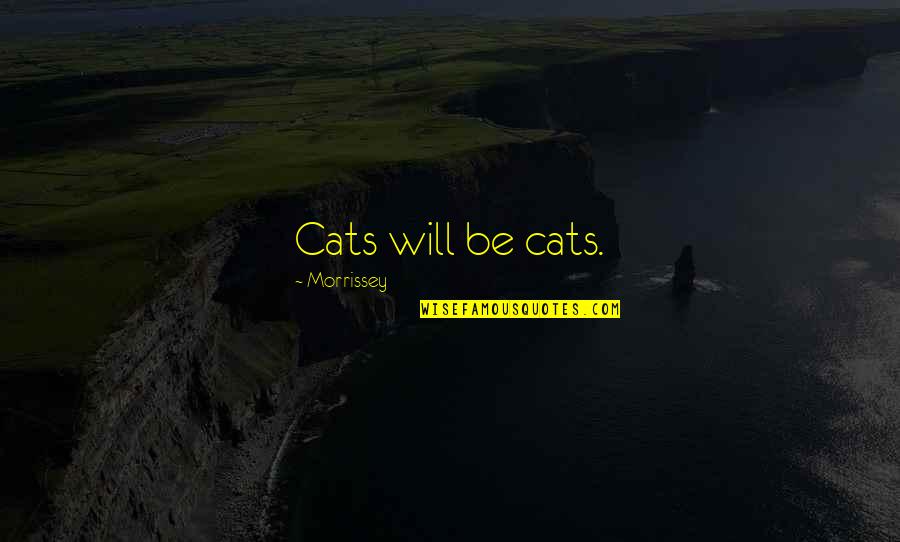 Cats will be cats. —
Morrissey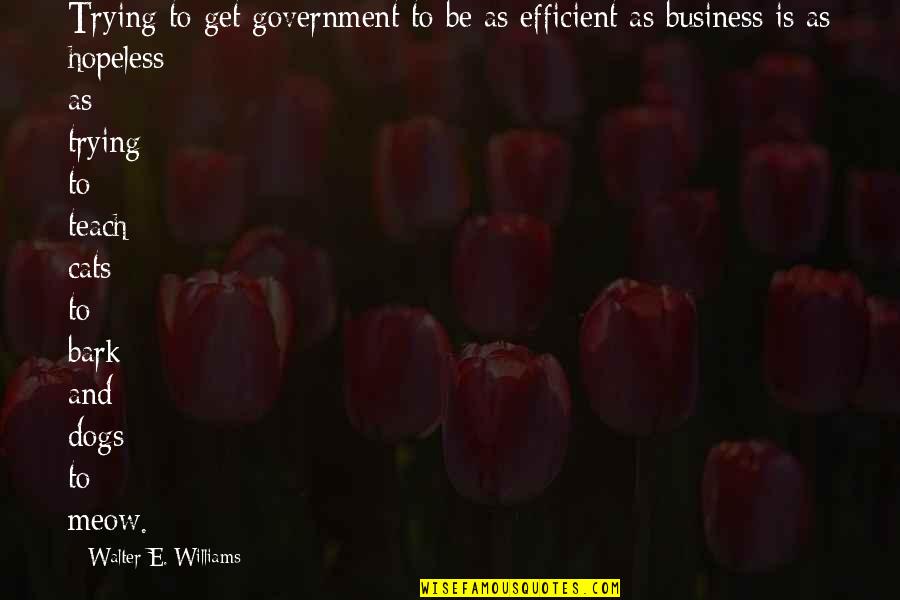 Trying to get government to be as efficient as business is as hopeless as trying to teach cats to bark and dogs to meow. —
Walter E. Williams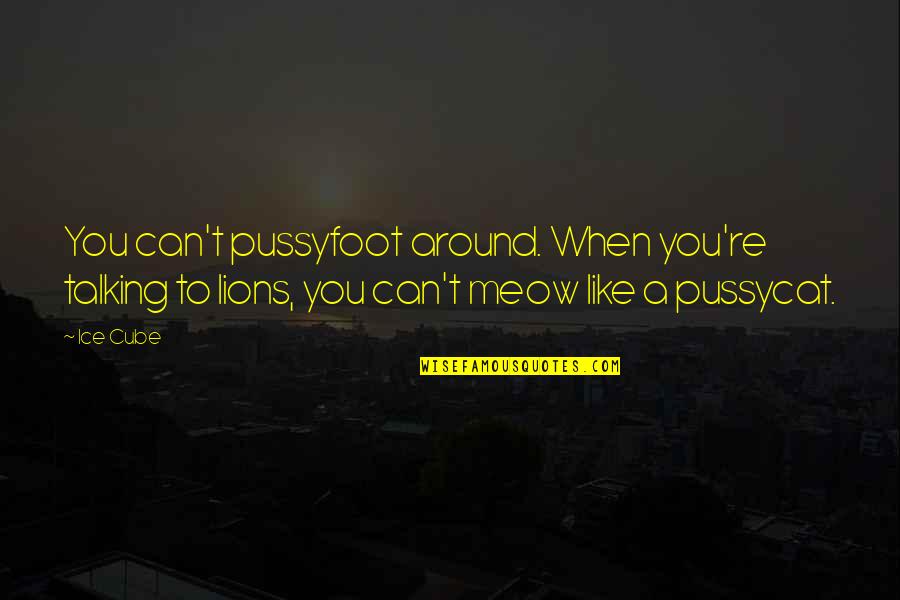 You can't pussyfoot around. When you're talking to lions, you can't meow like a pussycat. —
Ice Cube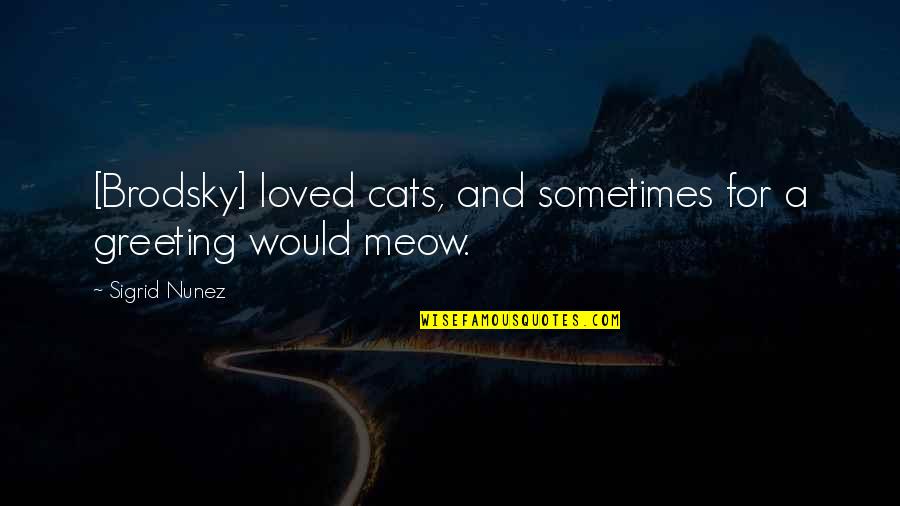 [Brodsky] loved cats, and sometimes for a greeting would meow. —
Sigrid Nunez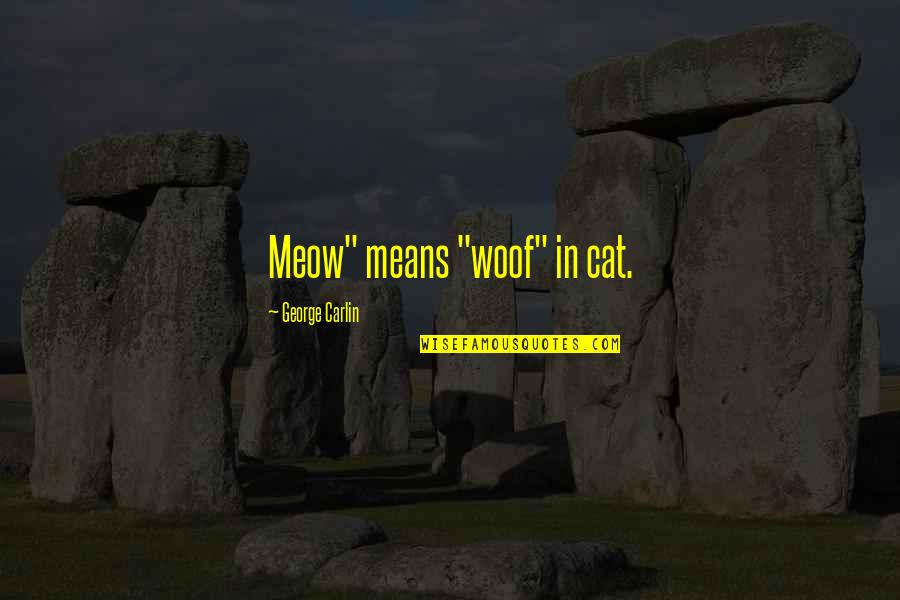 Meow" means "woof" in cat. —
George Carlin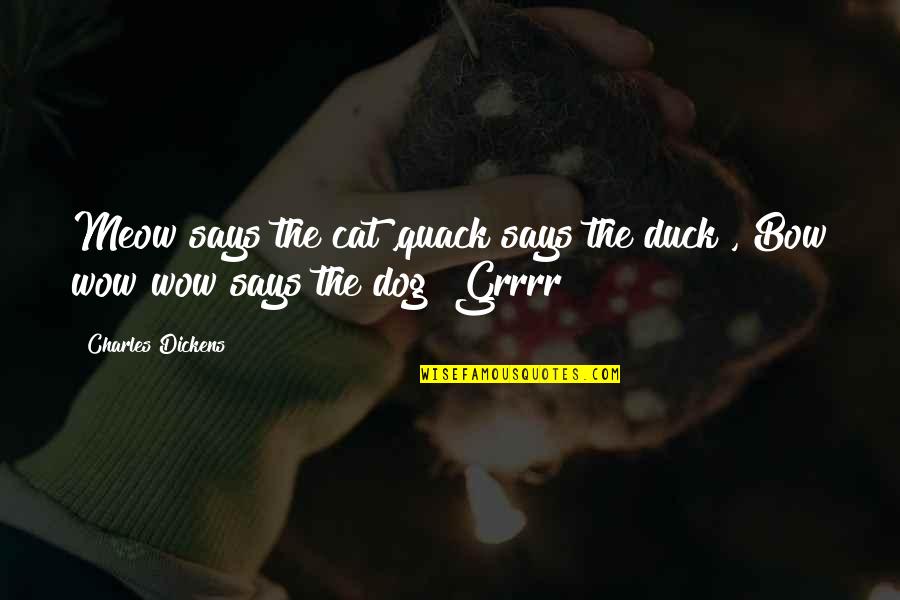 Meow says the cat ,quack says the duck , Bow wow wow says the dog !
Grrrr! —
Charles Dickens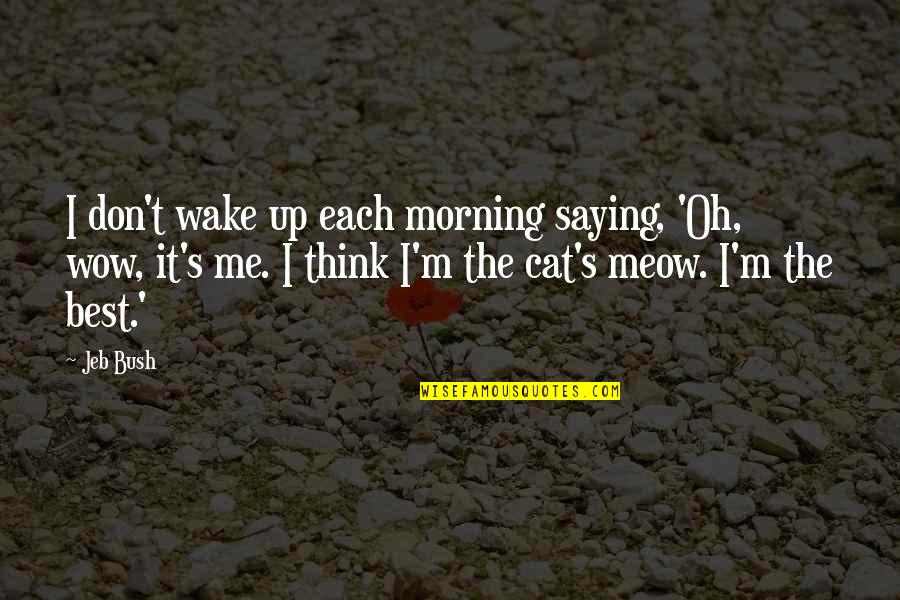 I don't wake up each morning saying, 'Oh, wow, it's me. I think I'm the cat's meow. I'm the best.' —
Jeb Bush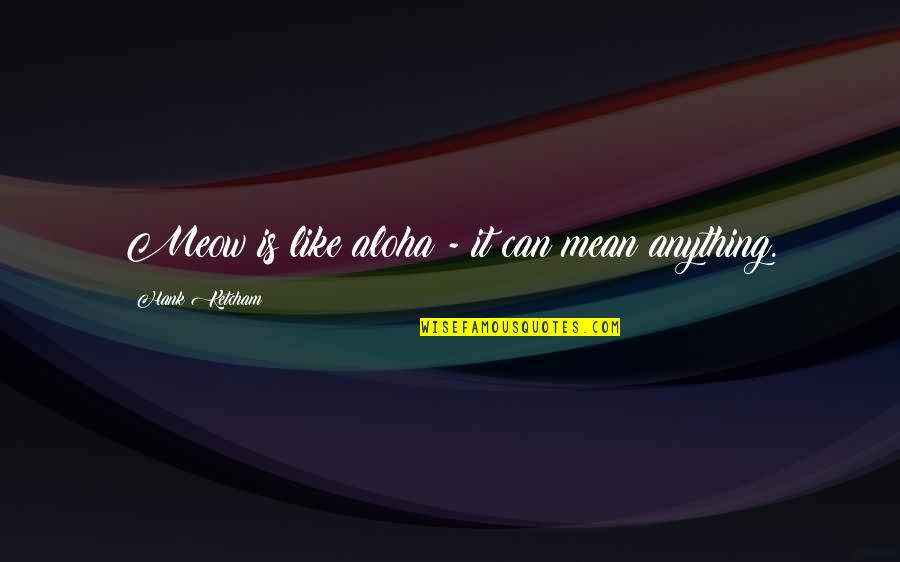 Meow is like aloha - it can mean anything. —
Hank Ketcham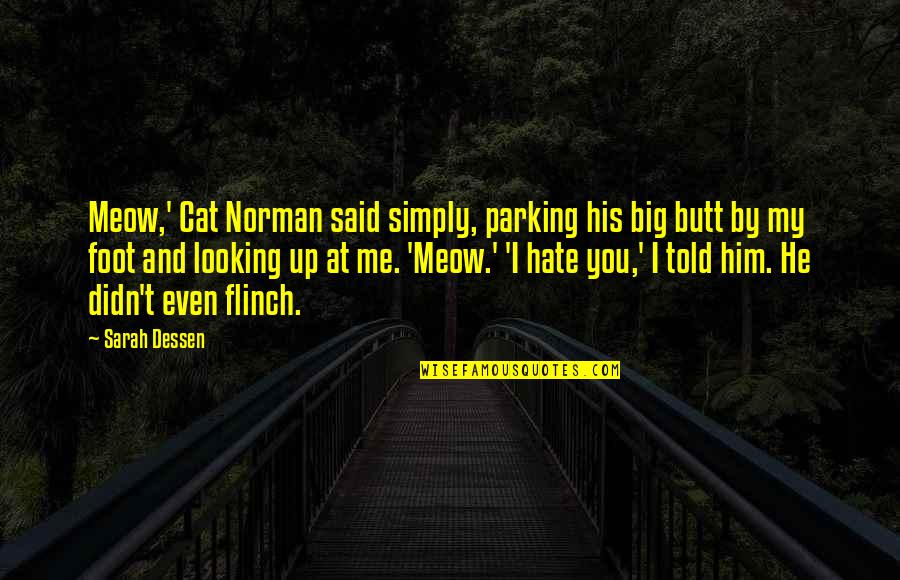 Meow,' Cat Norman said simply, parking his big butt by my foot and looking up at me. 'Meow.'
'I hate you,' I told him. He didn't even flinch. —
Sarah Dessen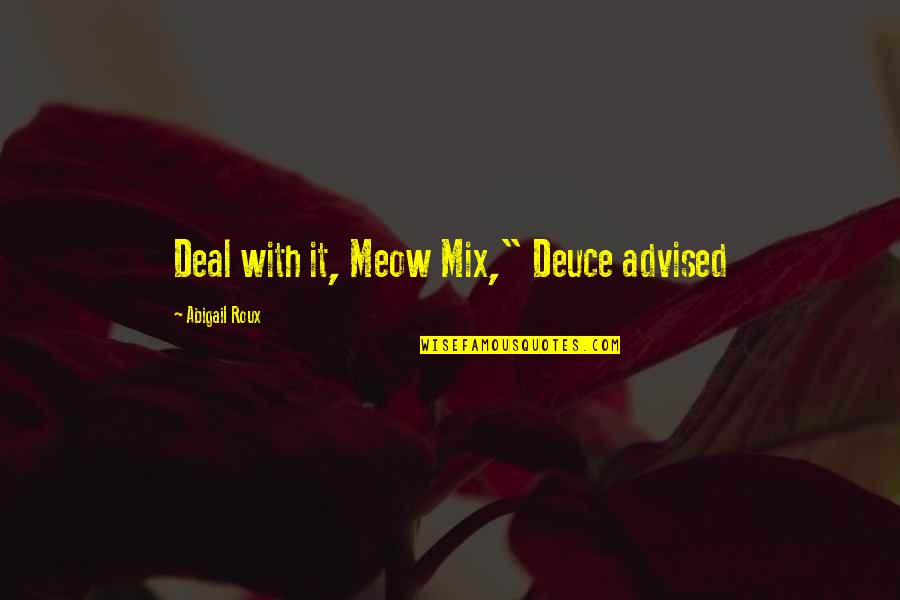 Deal with it, Meow Mix," Deuce advised —
Abigail Roux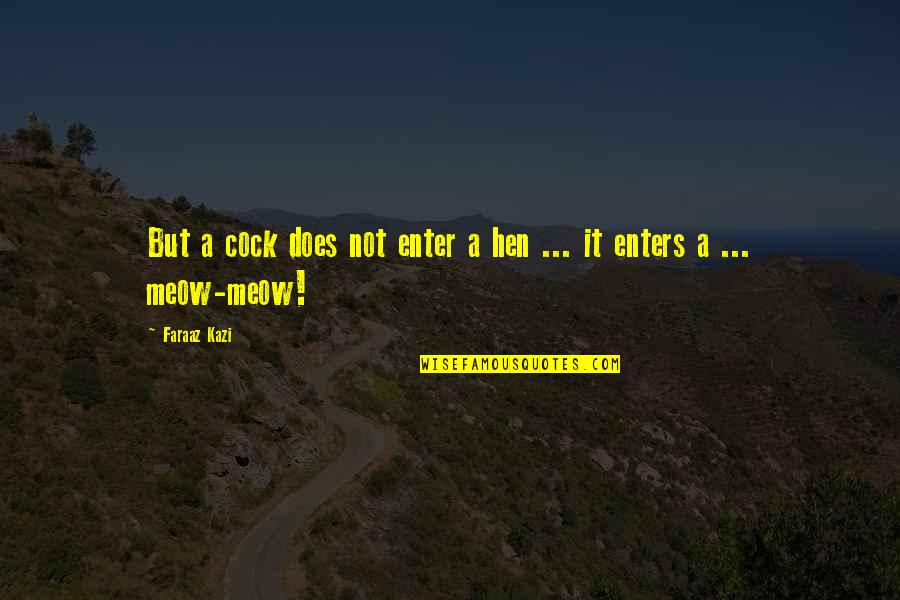 But a cock does not enter a hen ... it enters a ... meow-meow! —
Faraaz Kazi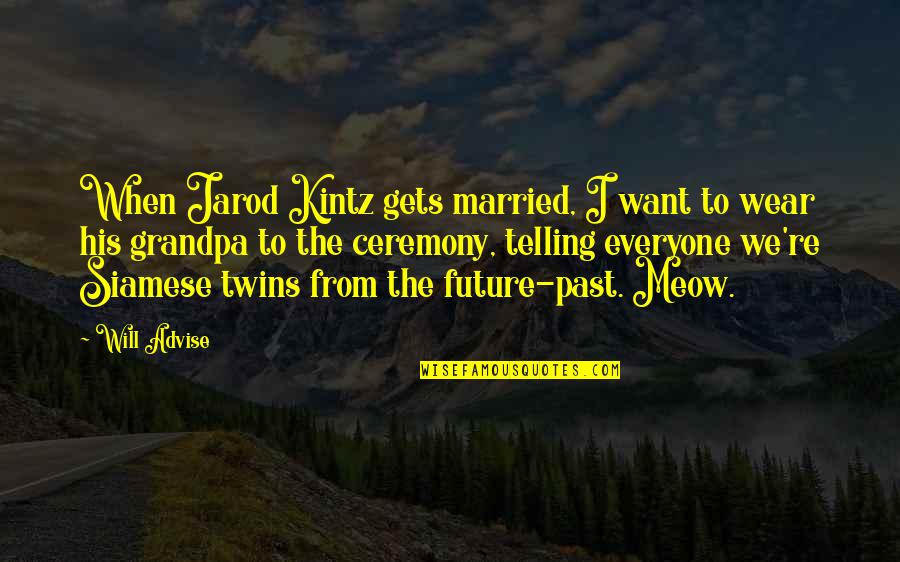 When Jarod Kintz gets married, I want to wear his grandpa to the ceremony, telling everyone we're Siamese twins from the future-past. Meow. —
Will Advise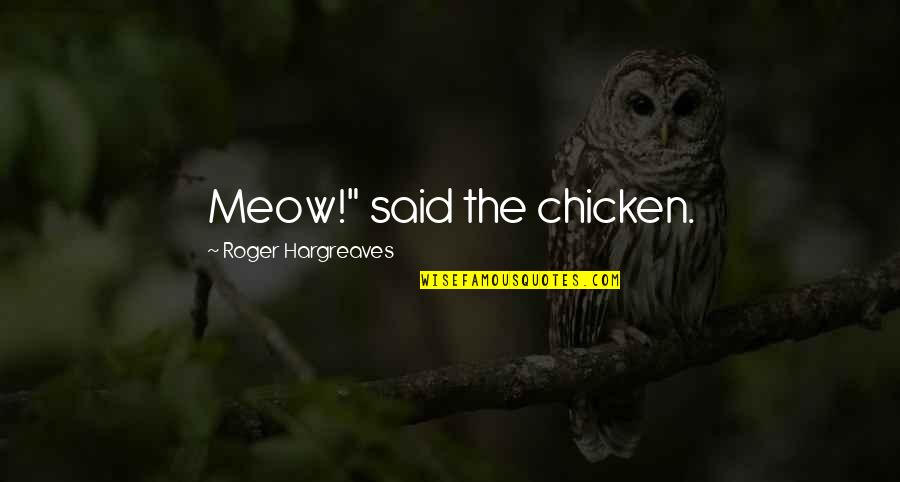 Meow!" said the chicken. —
Roger Hargreaves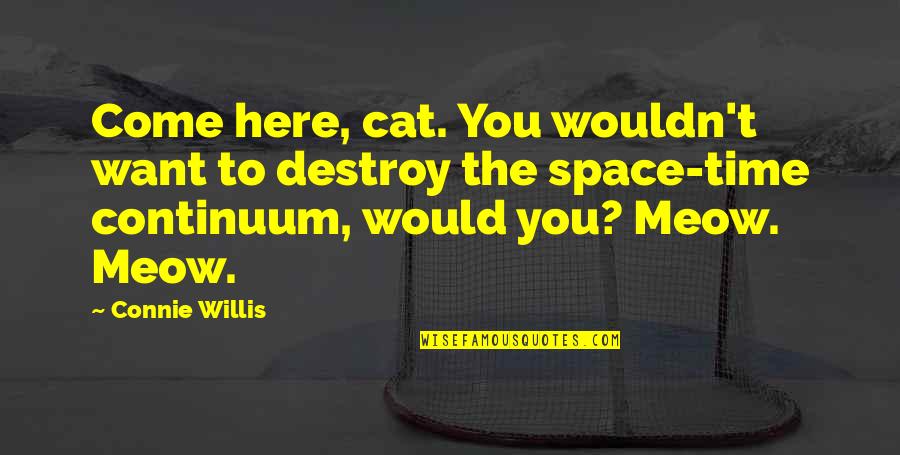 Come here, cat. You wouldn't want to destroy the space-time continuum, would you? Meow. Meow. —
Connie Willis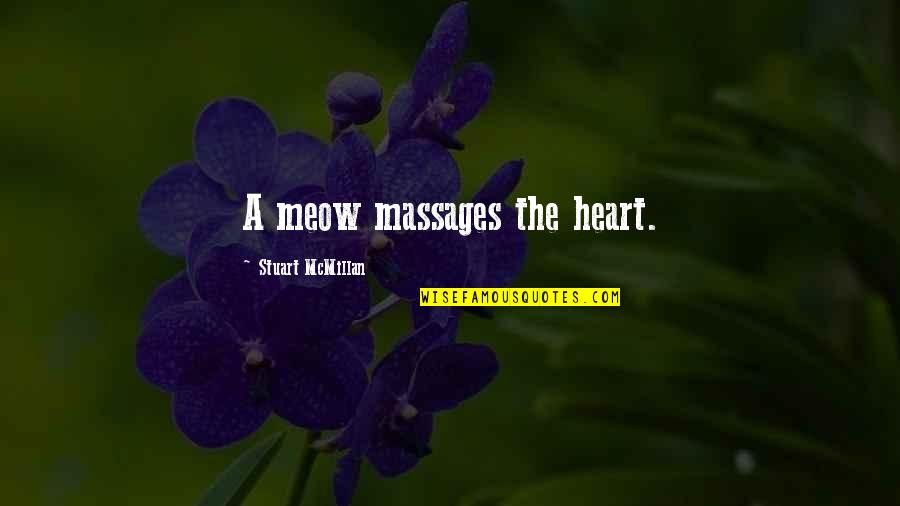 A meow massages the heart. —
Stuart McMillan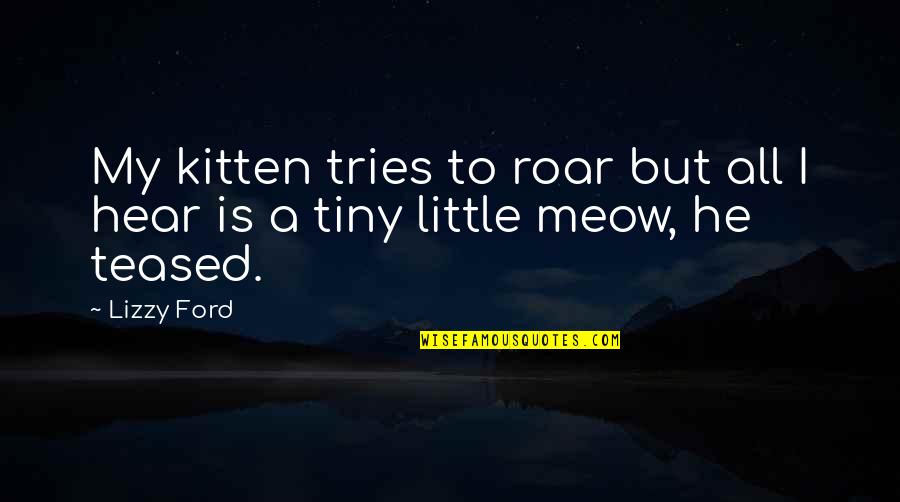 My kitten tries to roar but all I hear is a tiny little meow, he teased. —
Lizzy Ford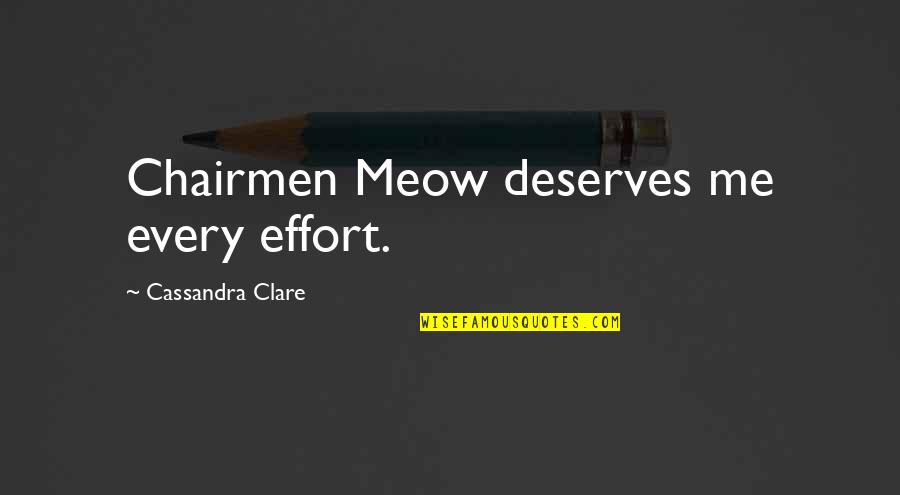 Chairmen Meow deserves me every effort. —
Cassandra Clare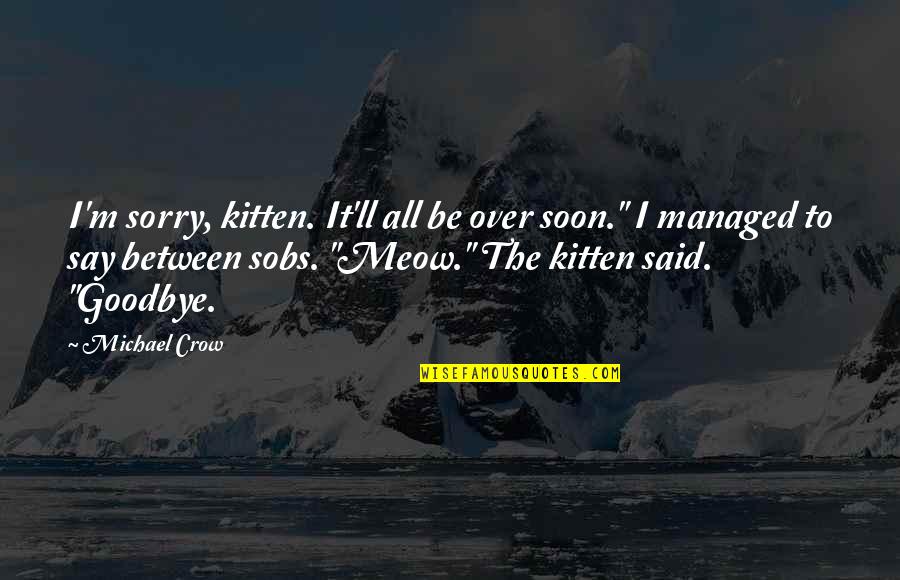 I'm sorry, kitten. It'll all be over soon." I managed to say between sobs. "Meow." The kitten said. "Goodbye. —
Michael Crow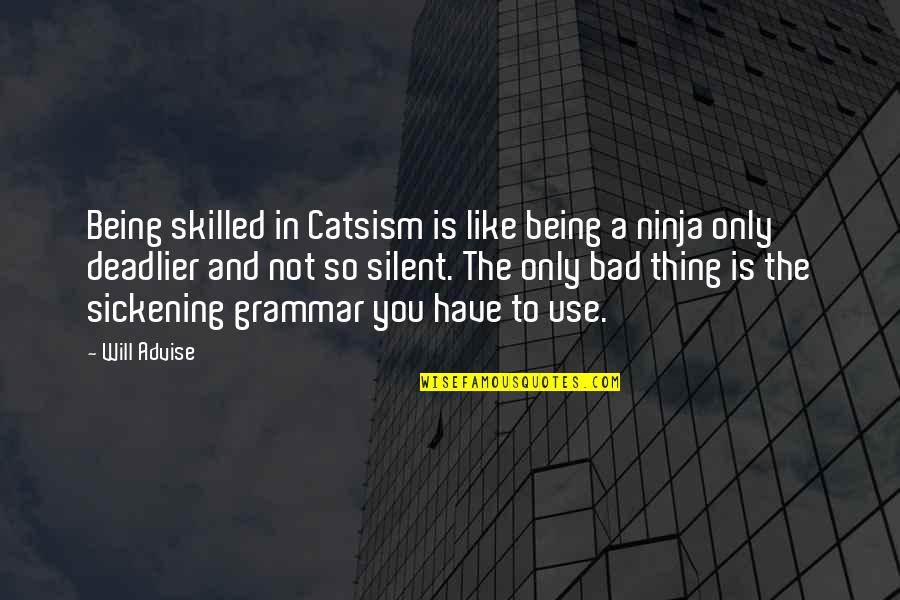 Being skilled in Catsism is like being a ninja only deadlier and not so silent. The only bad thing is the sickening grammar you have to use. —
Will Advise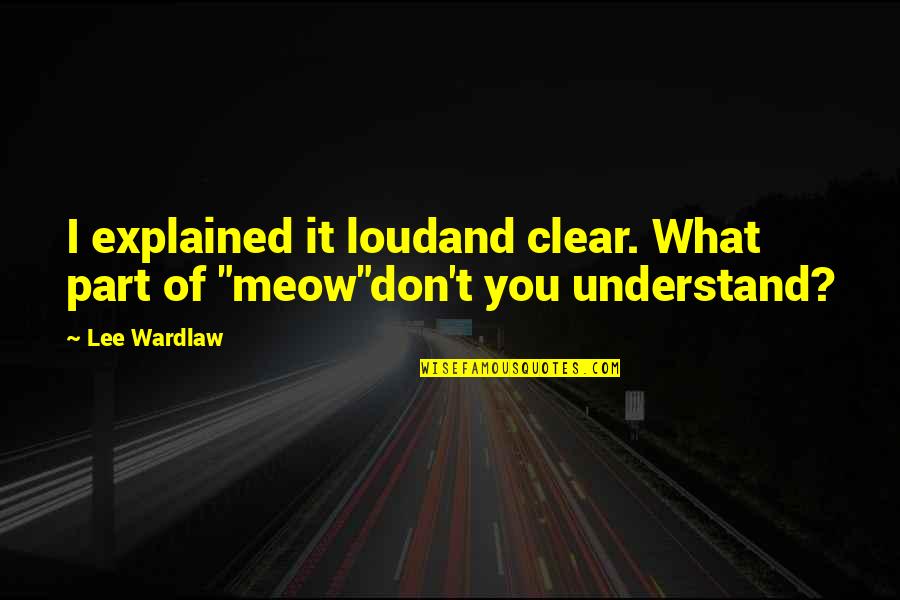 I explained it loud
and clear. What part of "meow"
don't you understand? —
Lee Wardlaw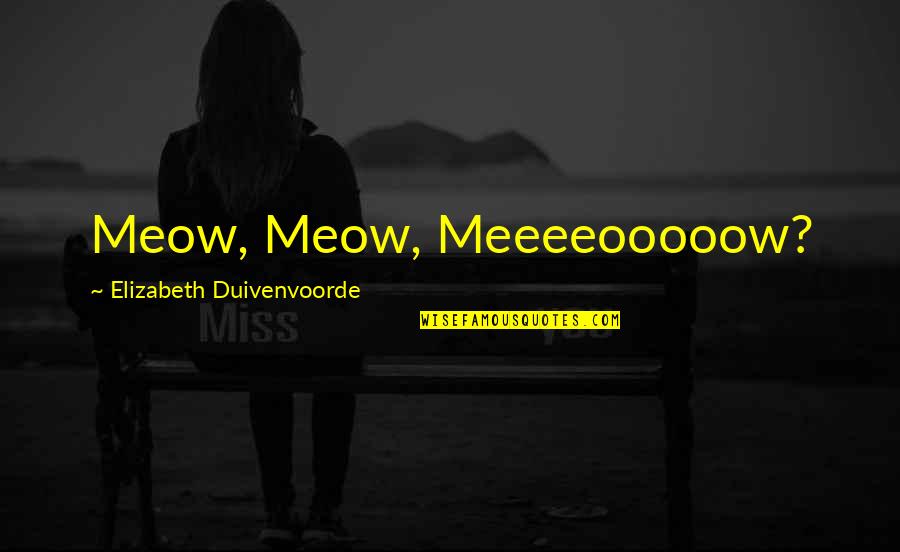 Meow, Meow, Meeeeooooow? —
Elizabeth Duivenvoorde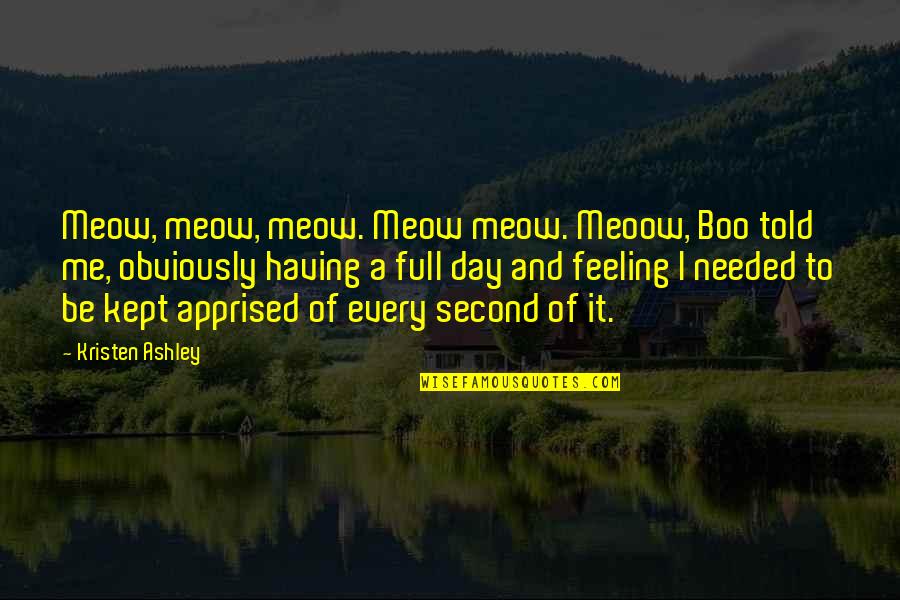 Meow, meow, meow. Meow meow. Meoow, Boo told me, obviously having a full day and feeling I needed to be kept apprised of every second of it. —
Kristen Ashley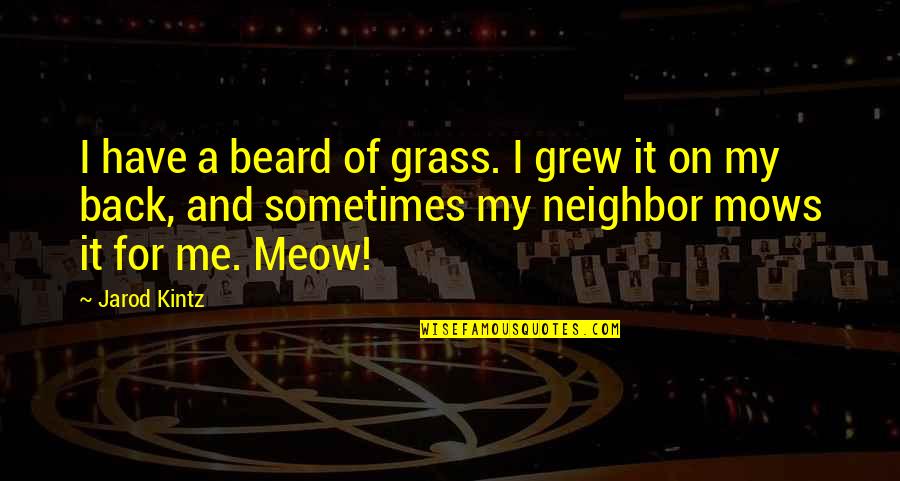 I have a beard of grass. I grew it on my back, and sometimes my neighbor mows it for me. Meow! —
Jarod Kintz