Best Mark Driscoll Quotes
Collection of top 34 famous quotes about Best Mark Driscoll
Best Mark Driscoll Quotes & Sayings
Happy to read and share the best inspirational Best Mark Driscoll quotes, sayings and quotations on Wise Famous Quotes.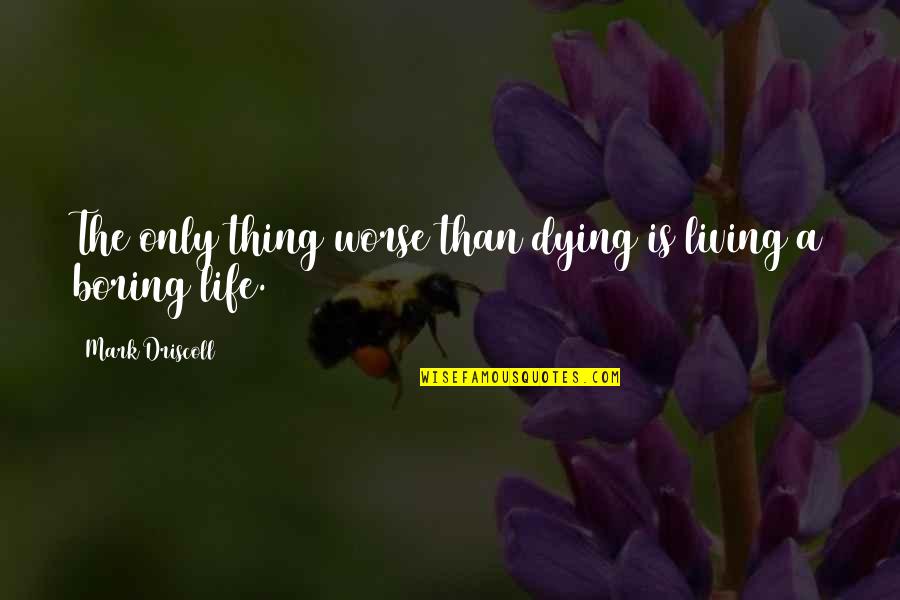 The only thing worse than dying is living a boring life.
—
Mark Driscoll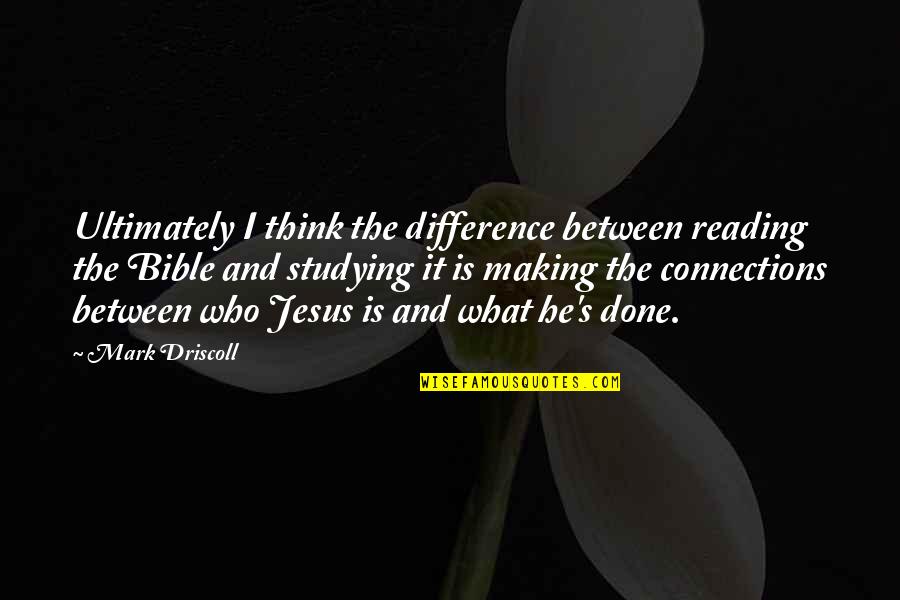 Ultimately I think the difference between reading the Bible and studying it is making the connections between who Jesus is and what he's done.
—
Mark Driscoll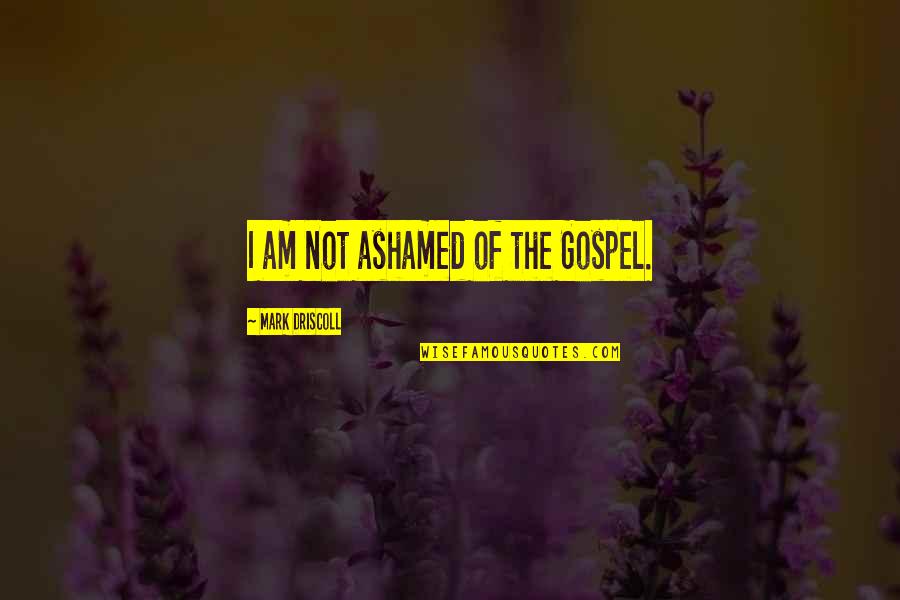 I am not ashamed of the Gospel.
—
Mark Driscoll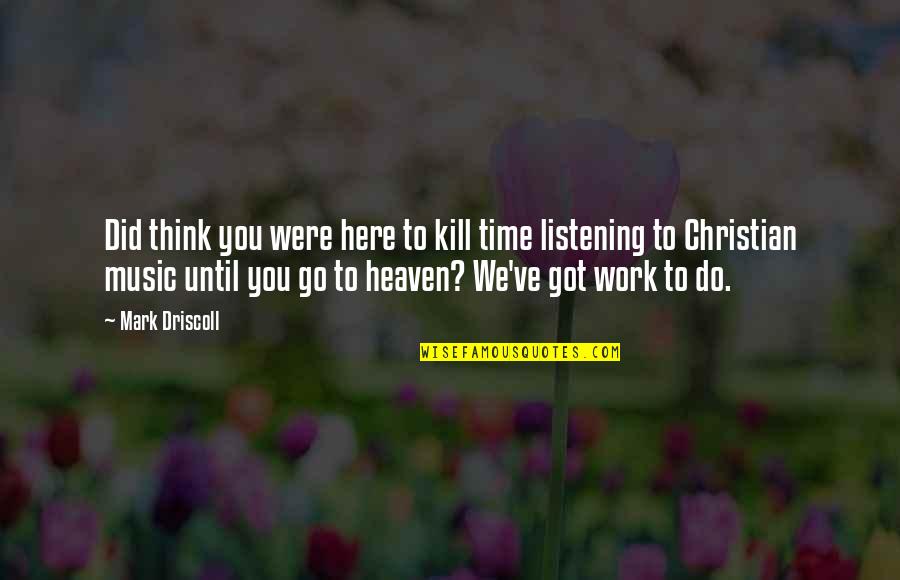 Did think you were here to kill time listening to Christian music until you go to heaven? We've got work to do. —
Mark Driscoll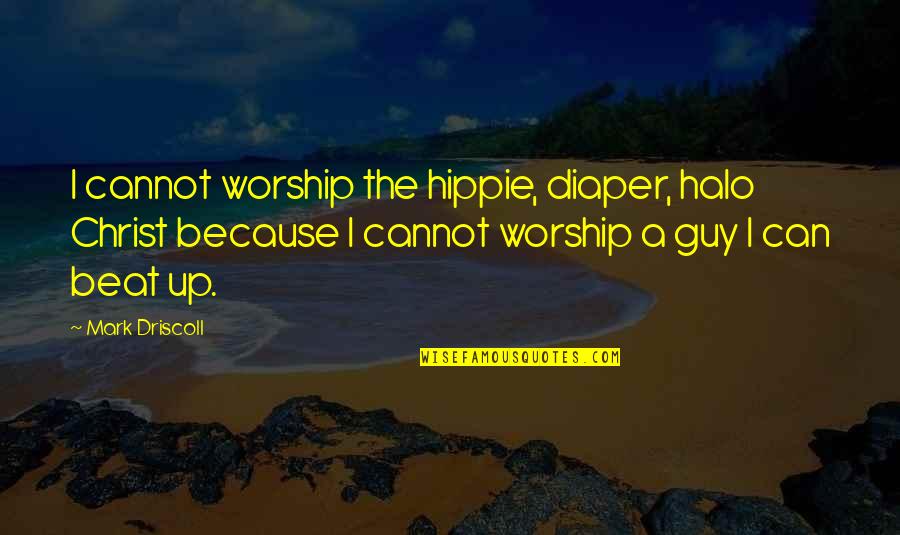 I cannot worship the hippie, diaper, halo Christ because I cannot worship a guy I can beat up. —
Mark Driscoll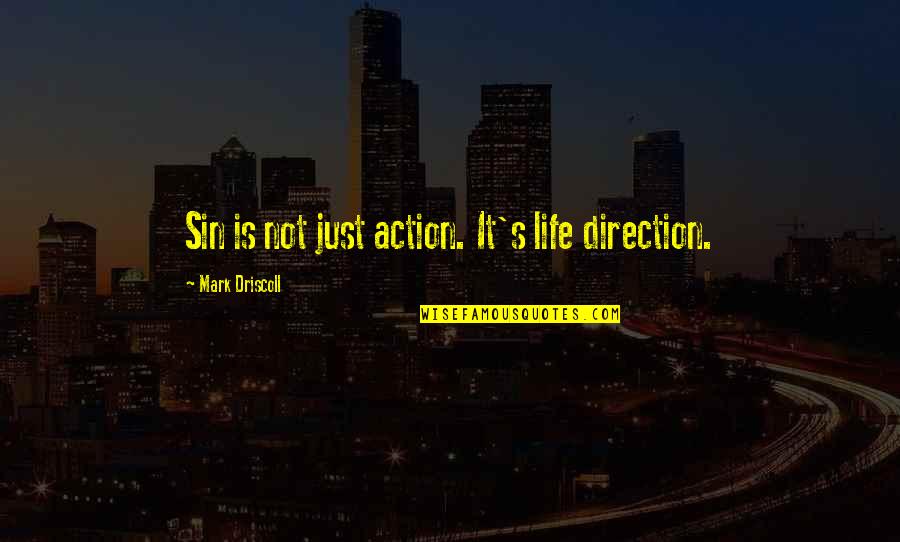 Sin is not just action. It's life direction. —
Mark Driscoll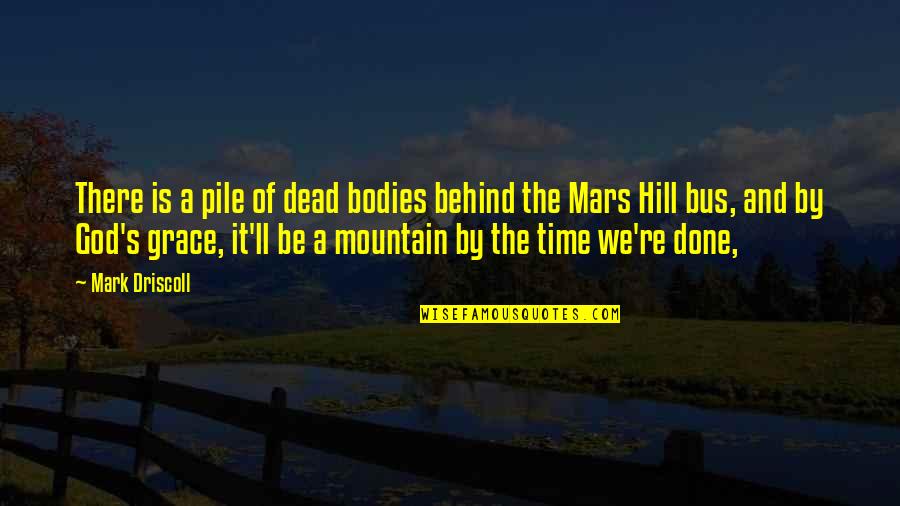 There is a pile of dead bodies behind the Mars Hill bus, and by God's grace, it'll be a mountain by the time we're done, —
Mark Driscoll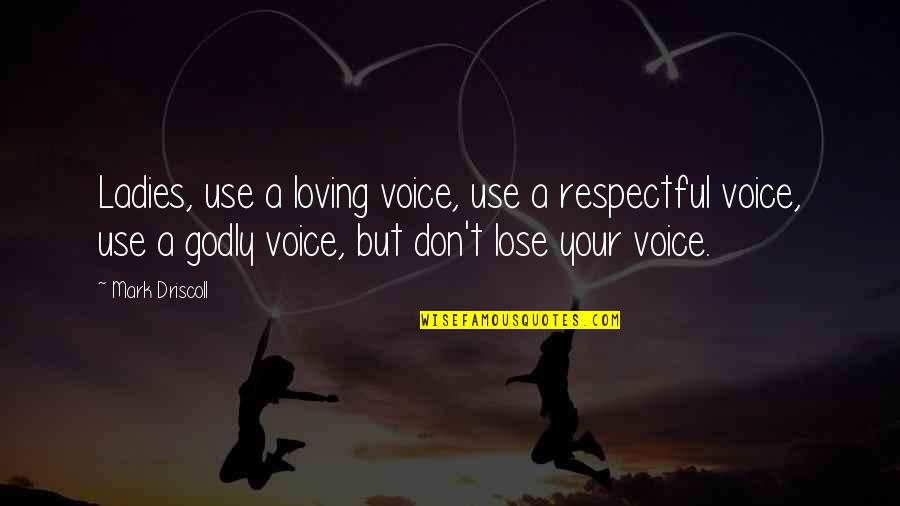 Ladies, use a loving voice, use a respectful voice, use a godly voice, but don't lose your voice. —
Mark Driscoll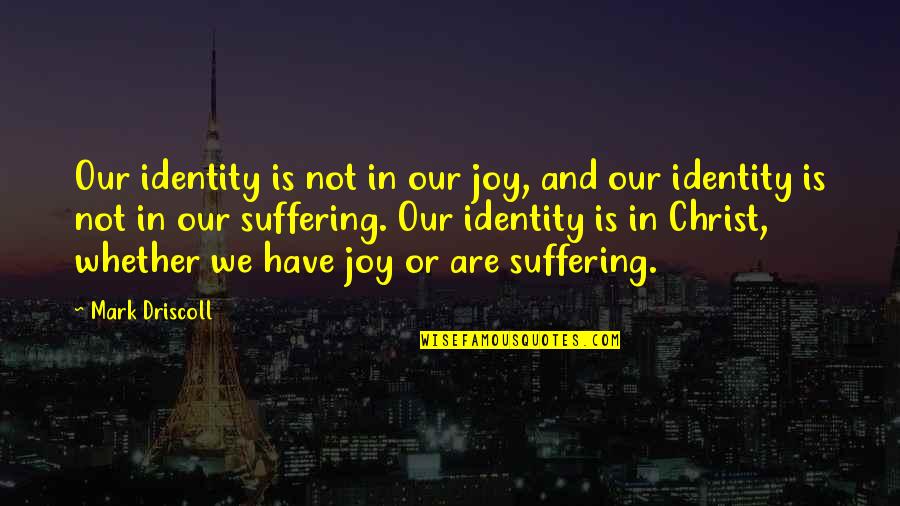 Our identity is not in our joy, and our identity is not in our suffering. Our identity is in Christ, whether we have joy or are suffering. —
Mark Driscoll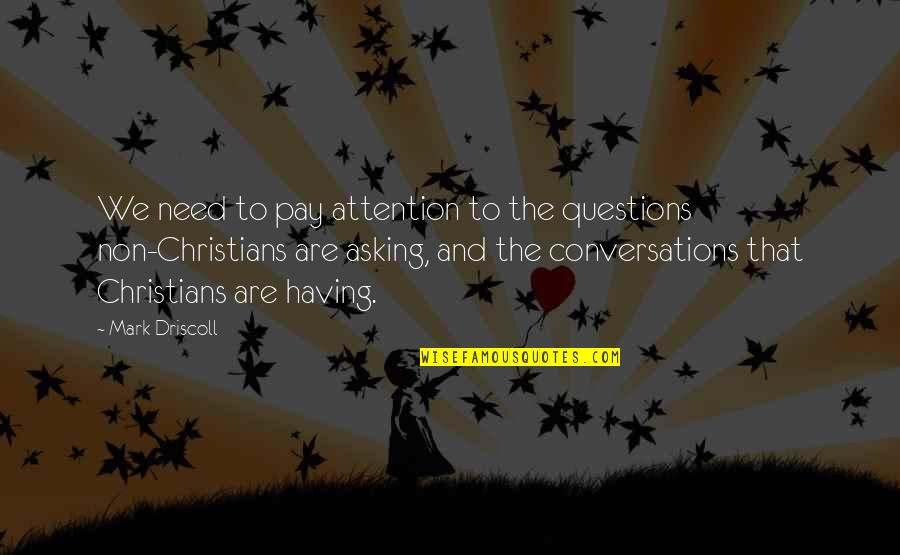 We need to pay attention to the questions non-Christians are asking, and the conversations that Christians are having. —
Mark Driscoll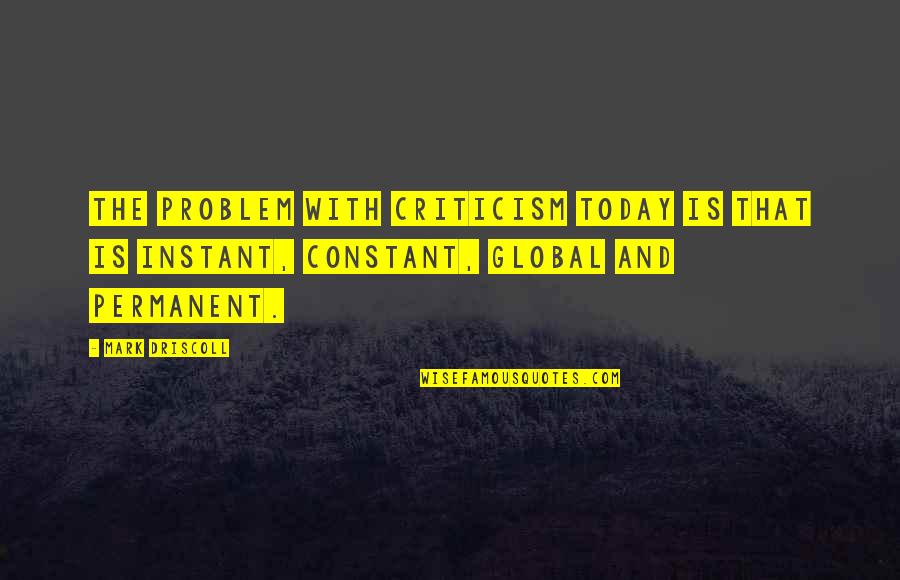 The problem with criticism today is that is instant, constant, global and permanent. —
Mark Driscoll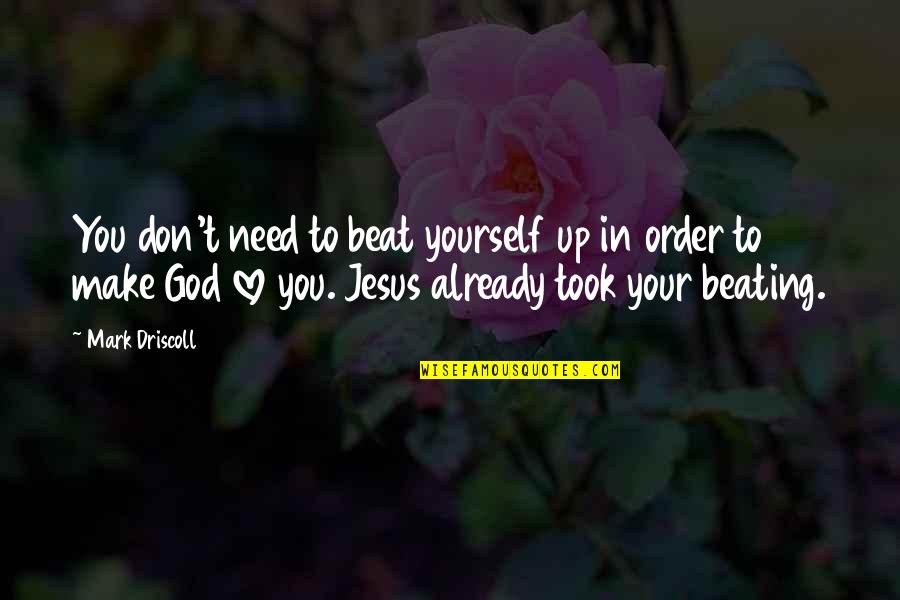 You don't need to beat yourself up in order to make God love you. Jesus already took your beating. —
Mark Driscoll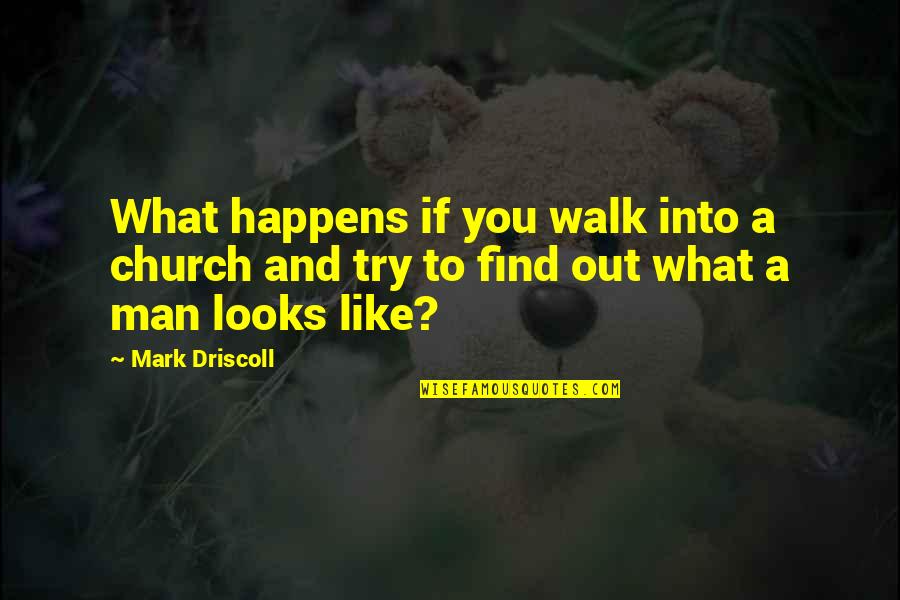 What happens if you walk into a church and try to find out what a man looks like? —
Mark Driscoll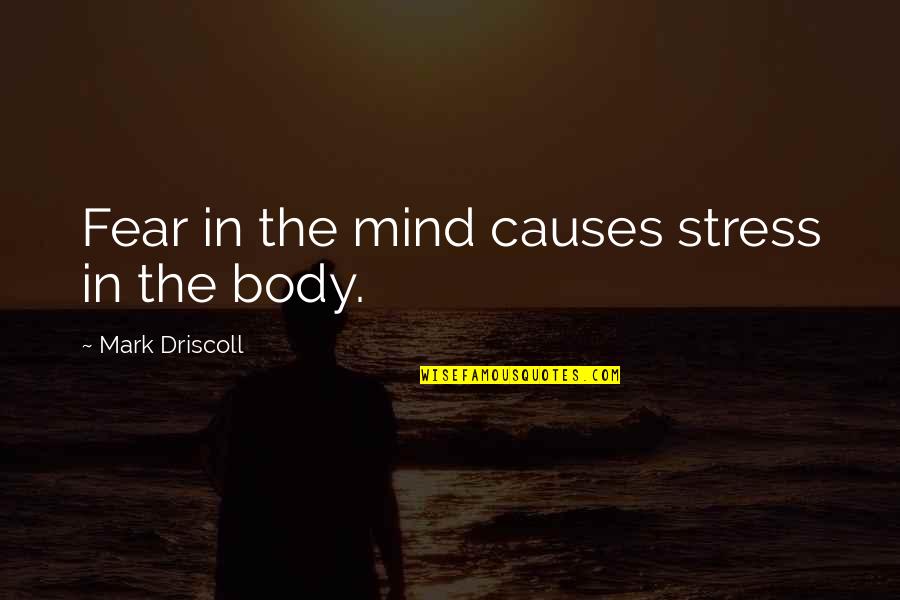 Fear in the mind causes stress in the body. —
Mark Driscoll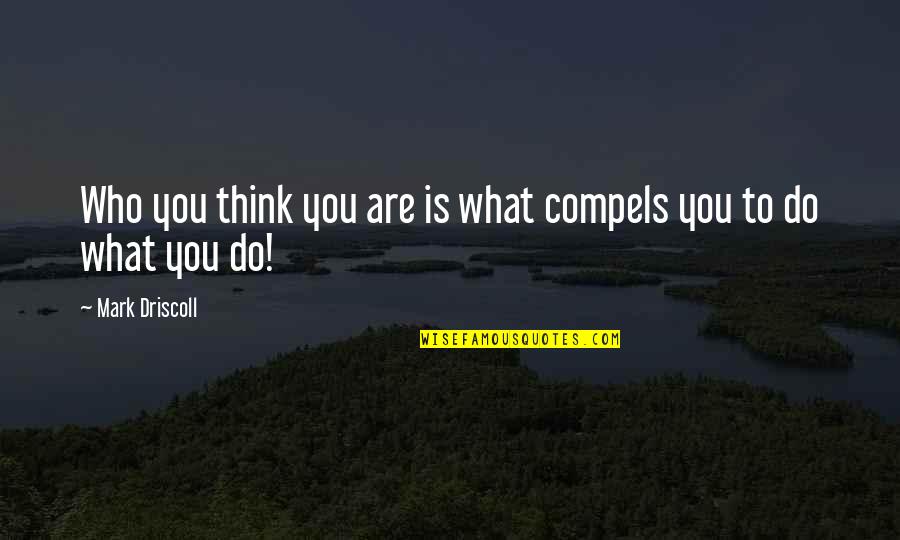 Who you think you are is what compels you to do what you do! —
Mark Driscoll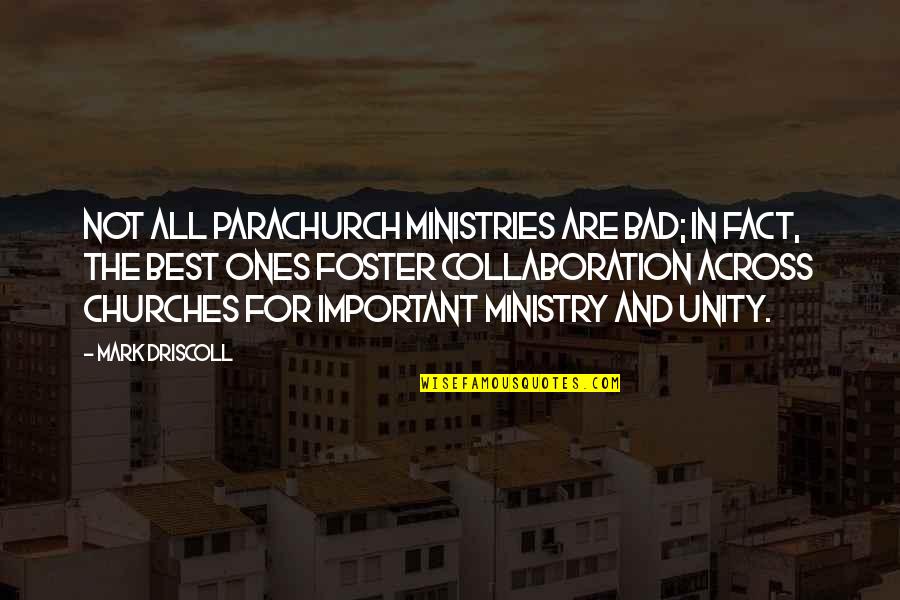 Not all parachurch ministries are bad; in fact, the best ones foster collaboration across churches for important ministry and unity. —
Mark Driscoll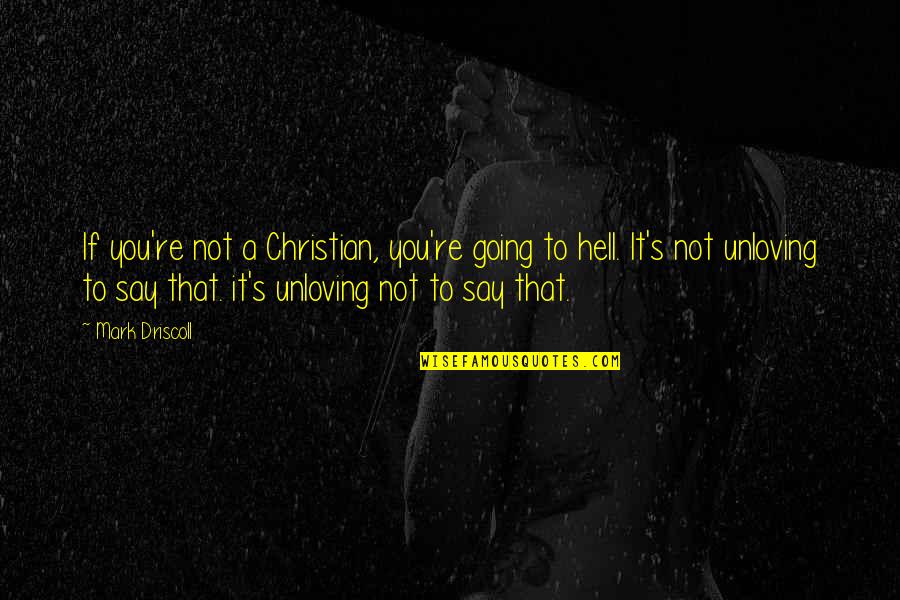 If you're not a Christian, you're going to hell. It's not unloving to say that. it's unloving not to say that. —
Mark Driscoll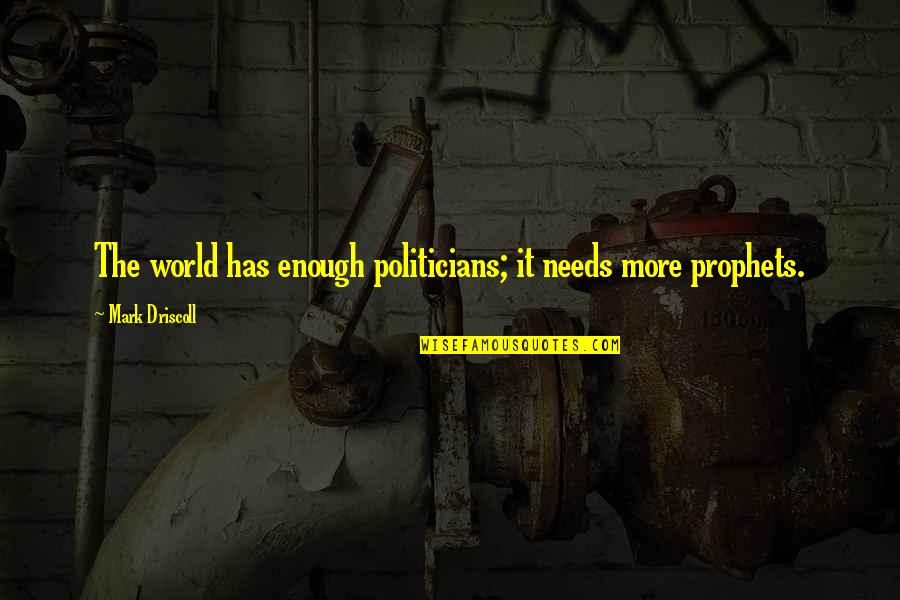 The world has enough politicians; it needs more prophets. —
Mark Driscoll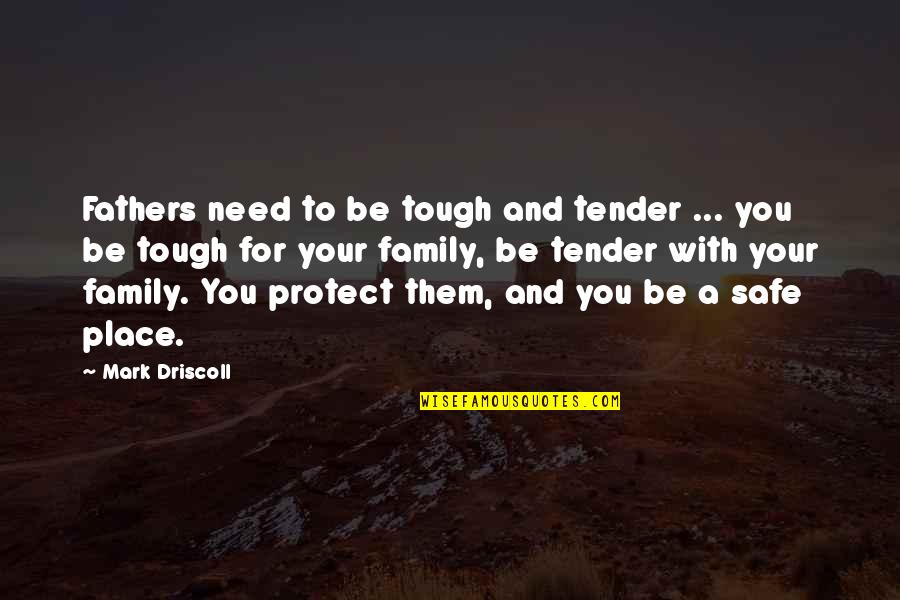 Fathers need to be tough and tender ... you be tough for your family, be tender with your family. You protect them, and you be a safe place. —
Mark Driscoll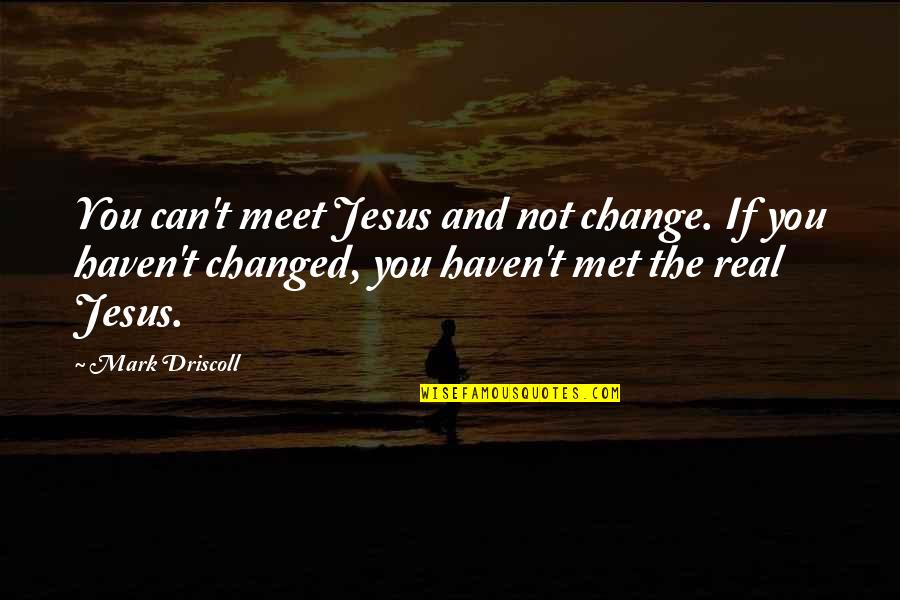 You can't meet Jesus and not change. If you haven't changed, you haven't met the real Jesus. —
Mark Driscoll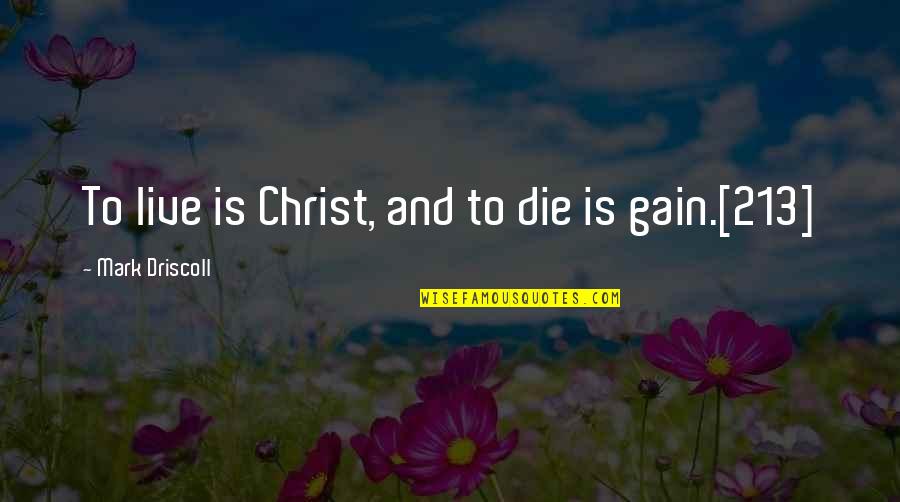 To live is Christ, and to die is gain.[213] —
Mark Driscoll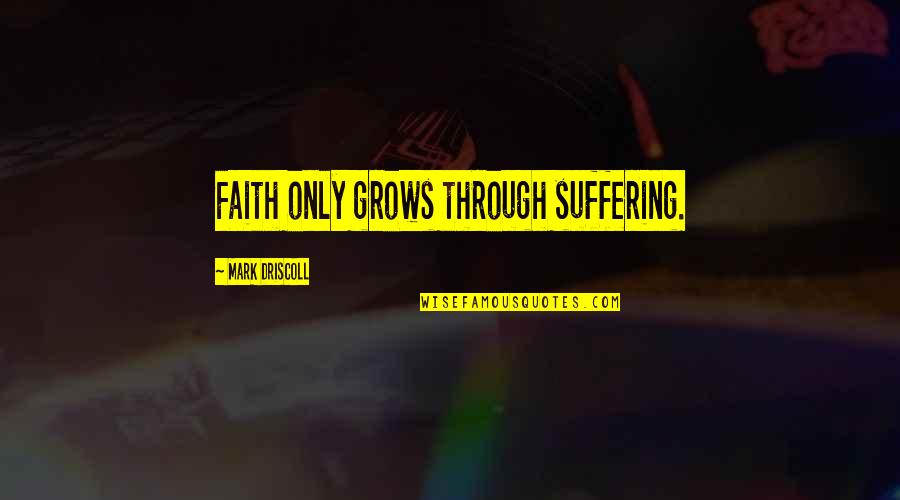 Faith only grows through suffering. —
Mark Driscoll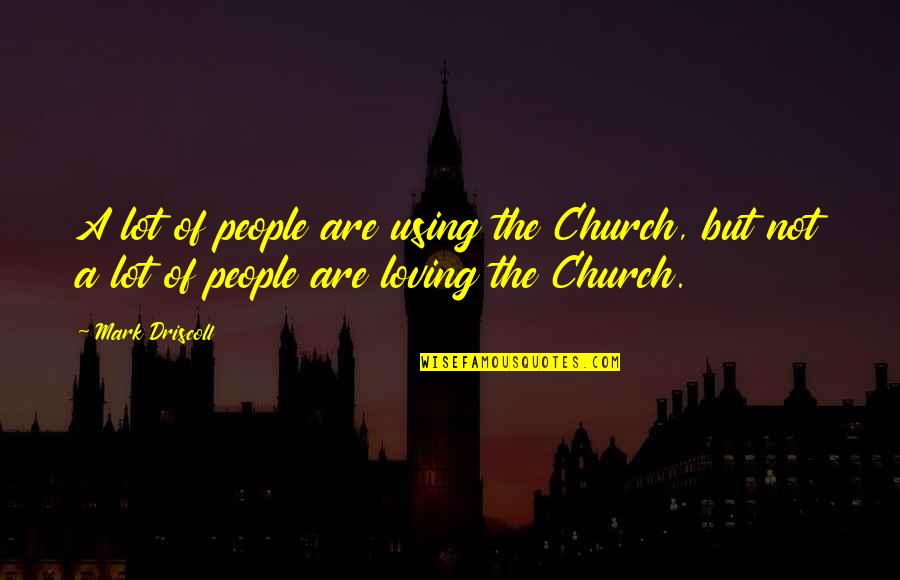 A lot of people are using the Church, but not a lot of people are loving the Church. —
Mark Driscoll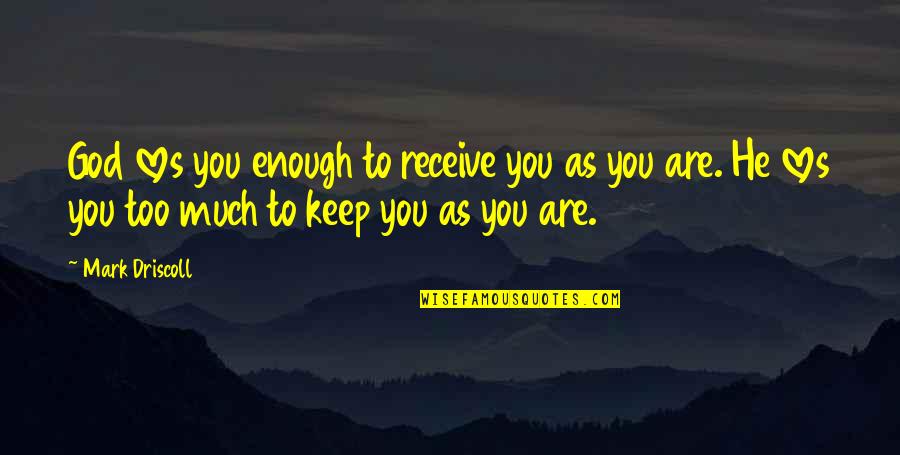 God loves you enough to receive you as you are. He loves you too much to keep you as you are. —
Mark Driscoll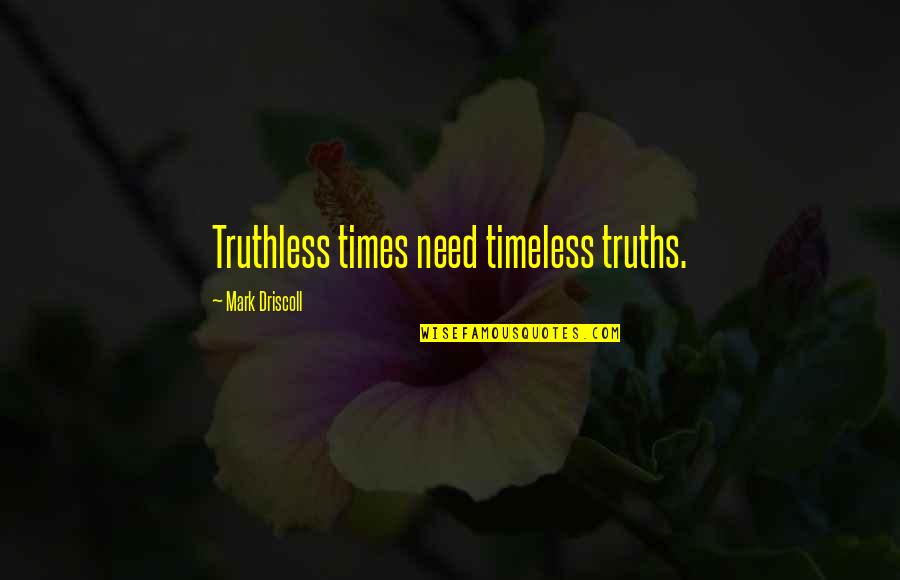 Truthless times need timeless truths. —
Mark Driscoll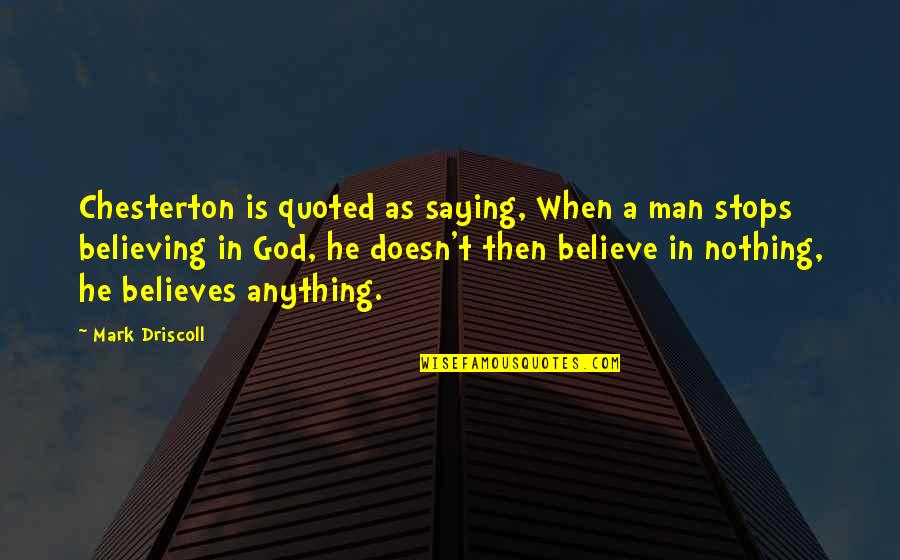 Chesterton is quoted as saying, When a man stops believing in God, he doesn't then believe in nothing, he believes anything. —
Mark Driscoll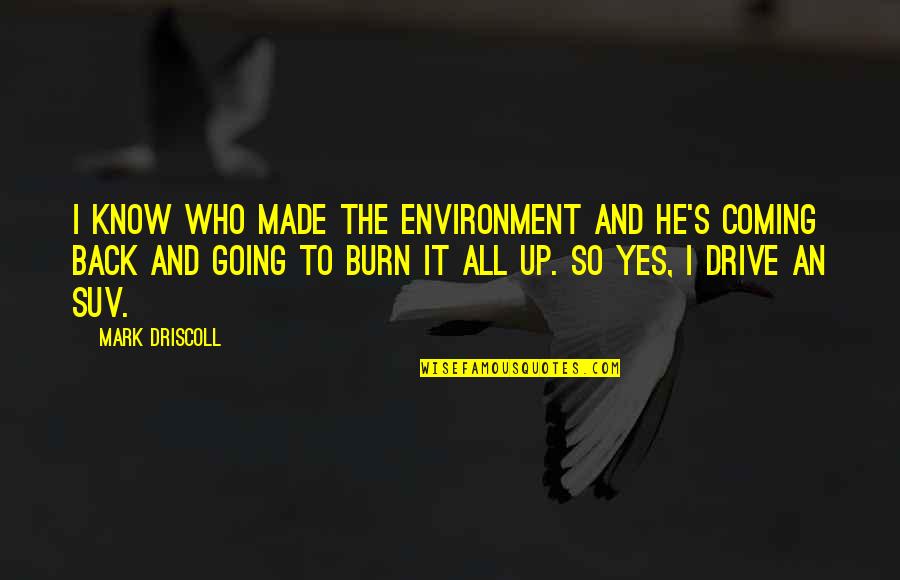 I know who made the environment and he's coming back and going to burn it all up. So yes, I drive an SUV. —
Mark Driscoll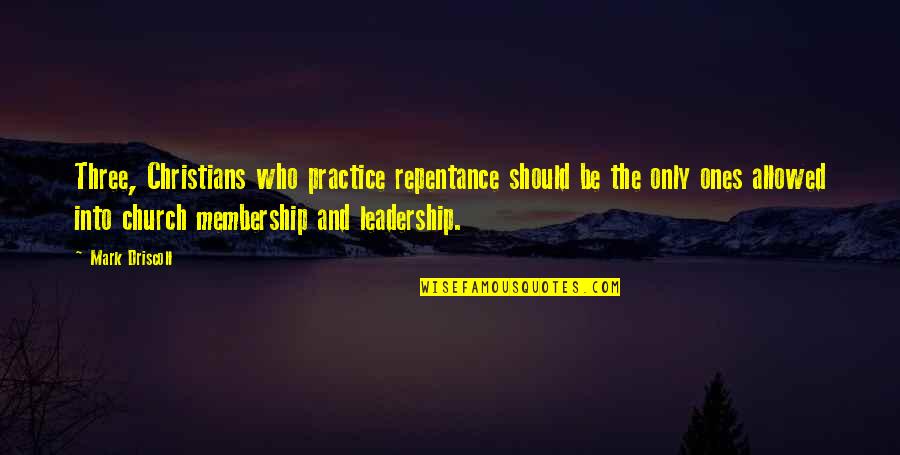 Three, Christians who practice repentance should be the only ones allowed into church membership and leadership. —
Mark Driscoll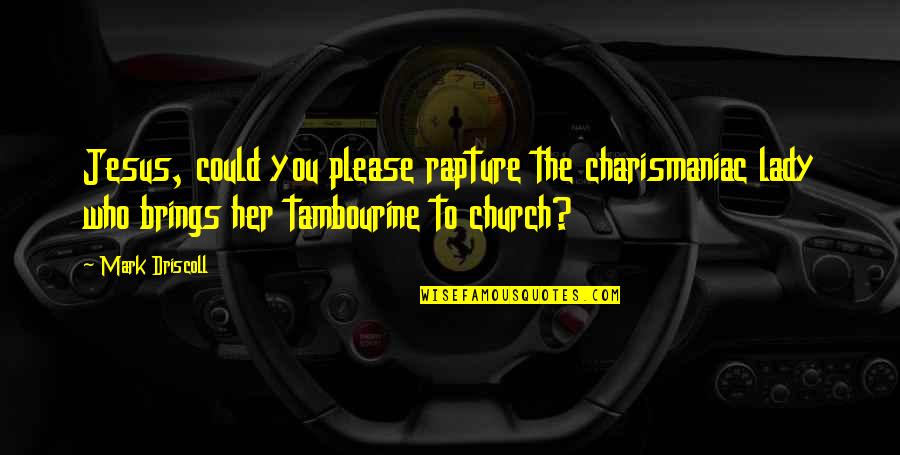 Jesus, could you please rapture the charismaniac lady who brings her tambourine to church? —
Mark Driscoll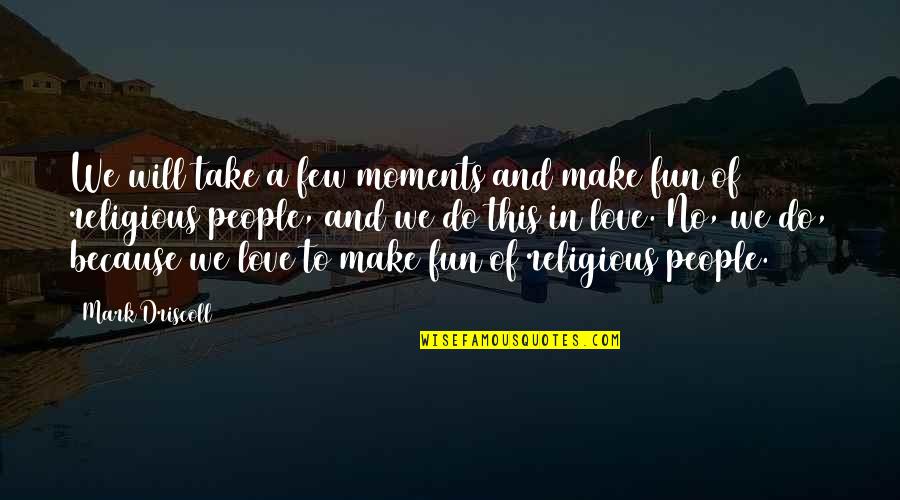 We will take a few moments and make fun of religious people, and we do this in love. No, we do, because we love to make fun of religious people. —
Mark Driscoll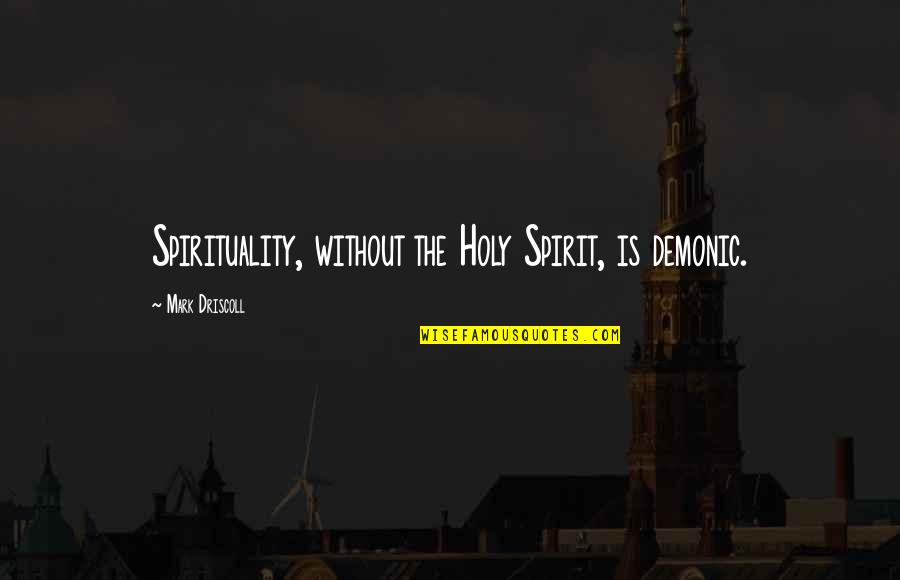 Spirituality, without the Holy Spirit, is demonic. —
Mark Driscoll