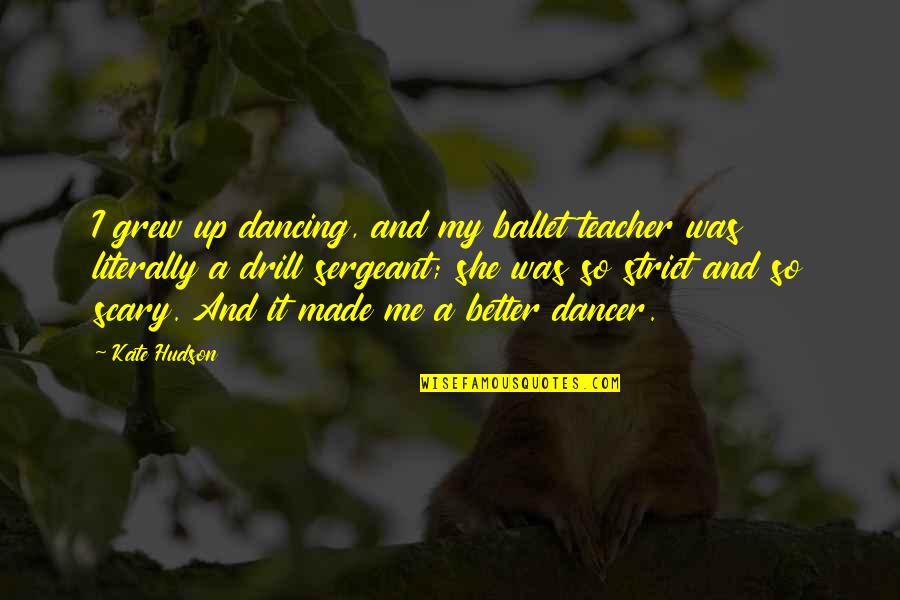 I grew up dancing, and my ballet teacher was literally a drill sergeant; she was so strict and so scary. And it made me a better dancer.
—
Kate Hudson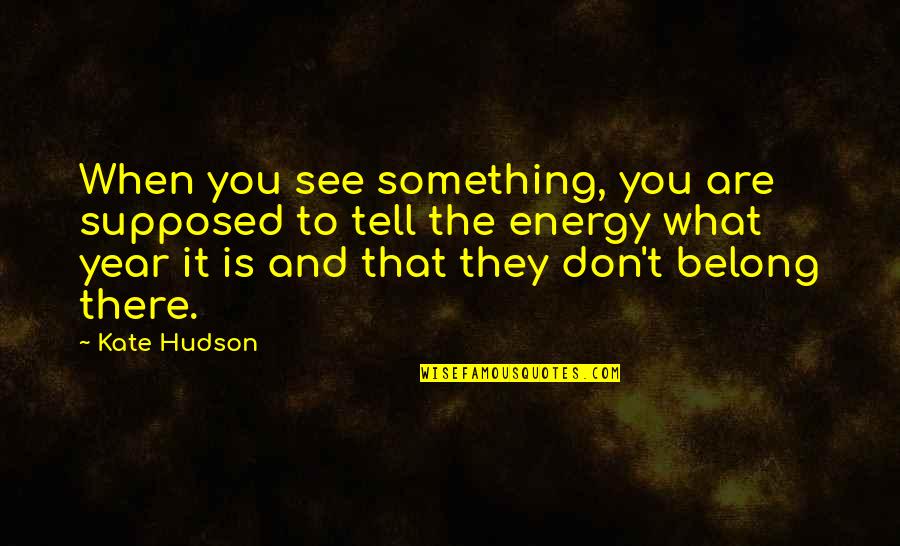 When you see something, you are supposed to tell the energy what year it is and that they don't belong there.
—
Kate Hudson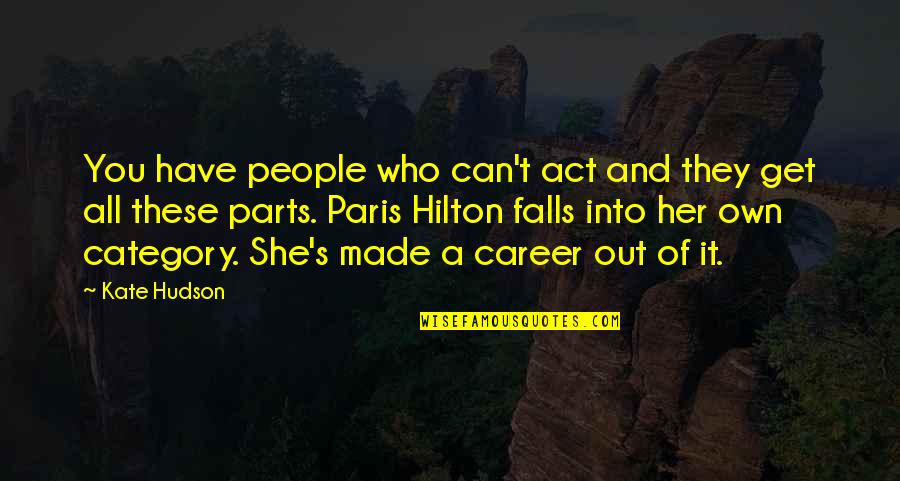 You have people who can't act and they get all these parts. Paris Hilton falls into her own category. She's made a career out of it.
—
Kate Hudson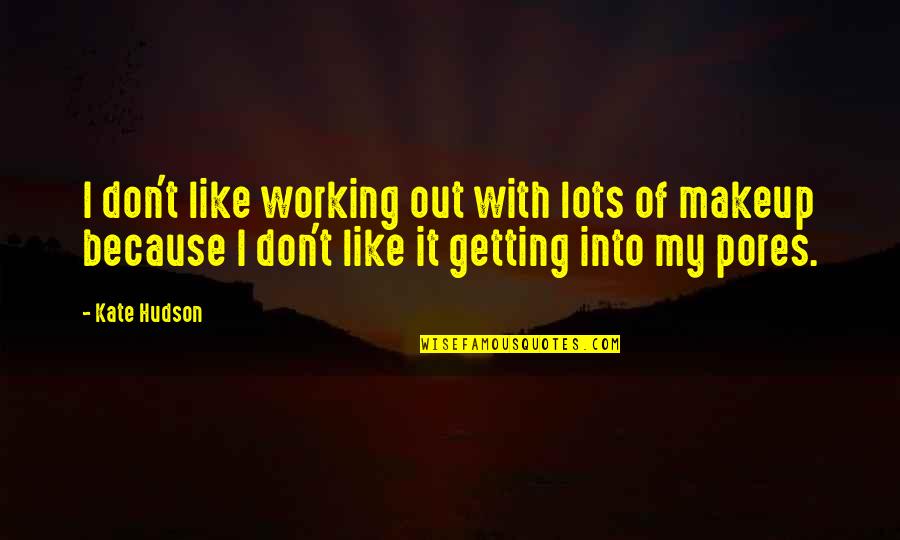 I don't like working out with lots of makeup because I don't like it getting into my pores.
—
Kate Hudson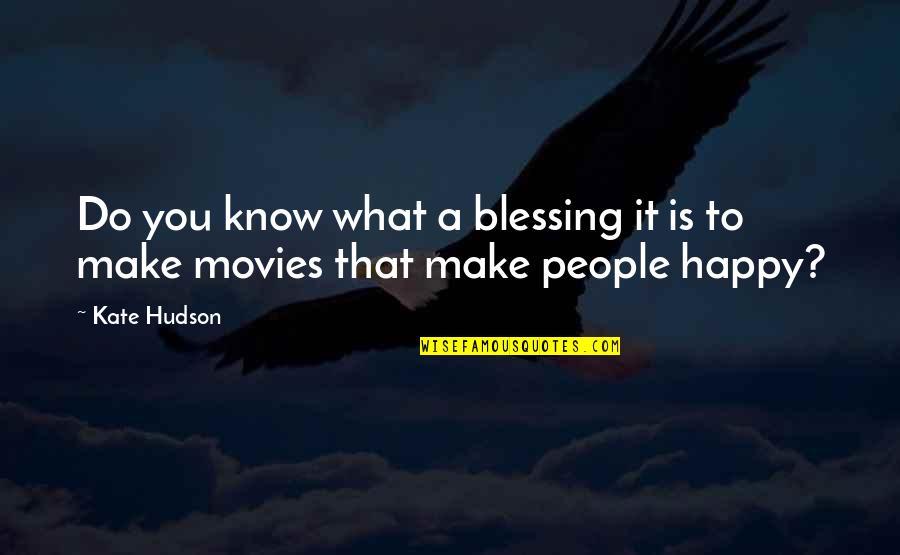 Do you know what a blessing it is to make movies that make people happy? —
Kate Hudson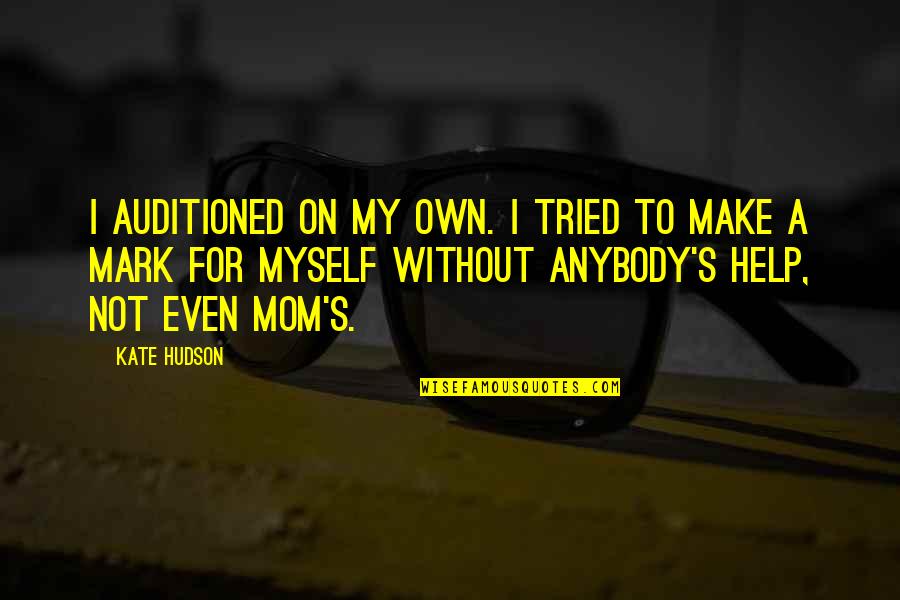 I auditioned on my own. I tried to make a mark for myself without anybody's help, not even Mom's. —
Kate Hudson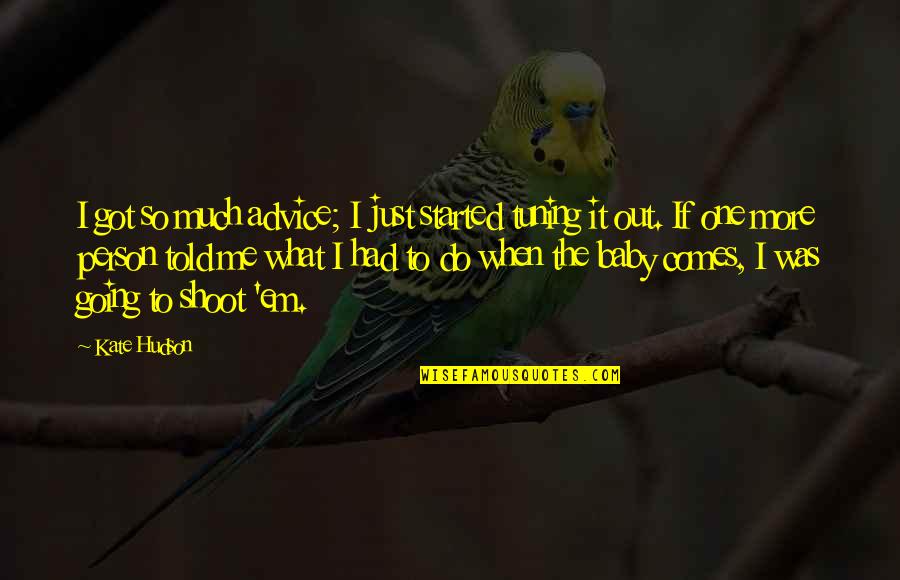 I got so much advice; I just started tuning it out. If one more person told me what I had to do when the baby comes, I was going to shoot 'em. —
Kate Hudson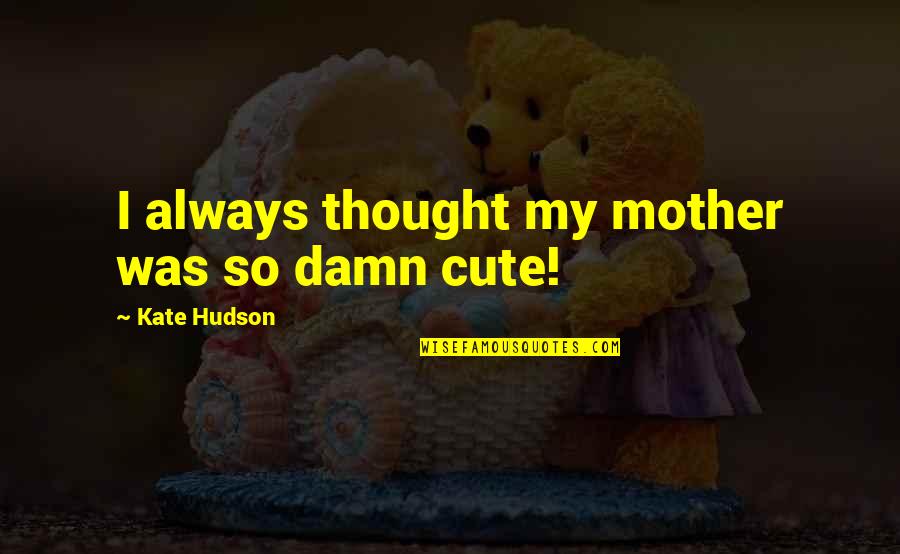 I always thought my mother was so damn cute! —
Kate Hudson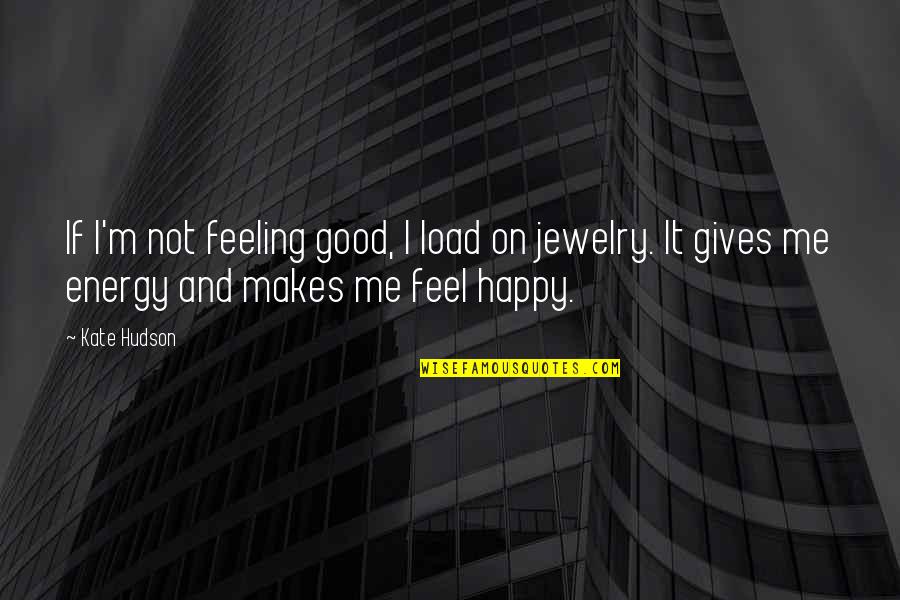 If I'm not feeling good, I load on jewelry. It gives me energy and makes me feel happy. —
Kate Hudson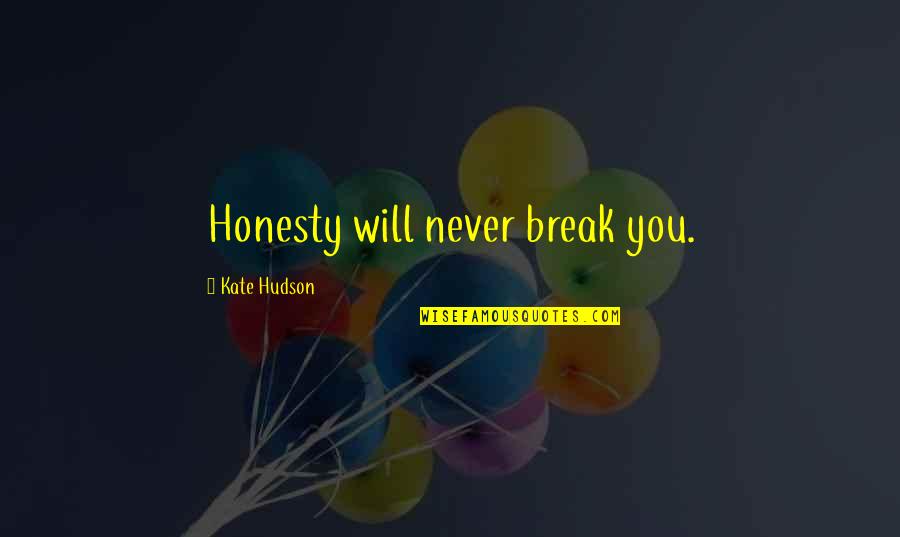 Honesty will never break you. —
Kate Hudson
If I'm on an airplane, a Kate Hudson movie is what I'm looking for. I'll sit there and I'll cry. I think it's the altitude or something like that. —
Quentin Tarantino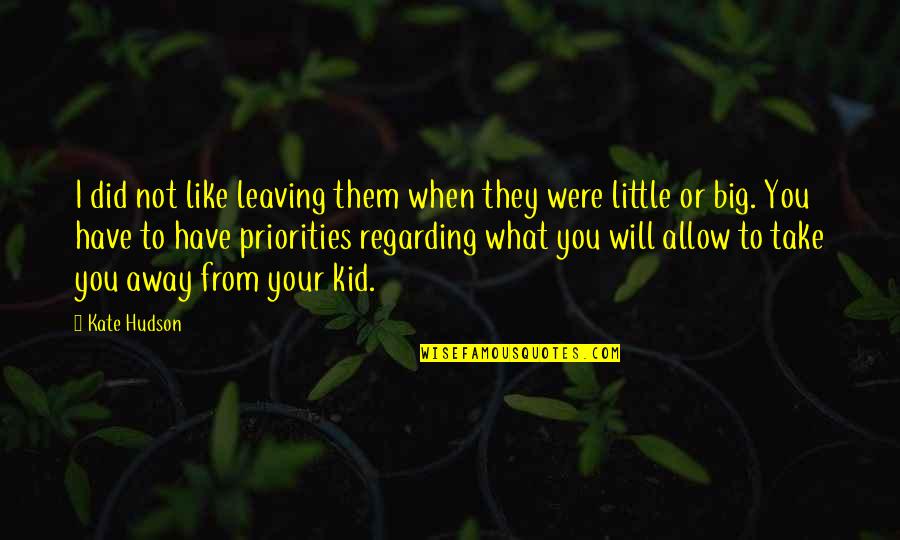 I did not like leaving them when they were little or big. You have to have priorities regarding what you will allow to take you away from your kid. —
Kate Hudson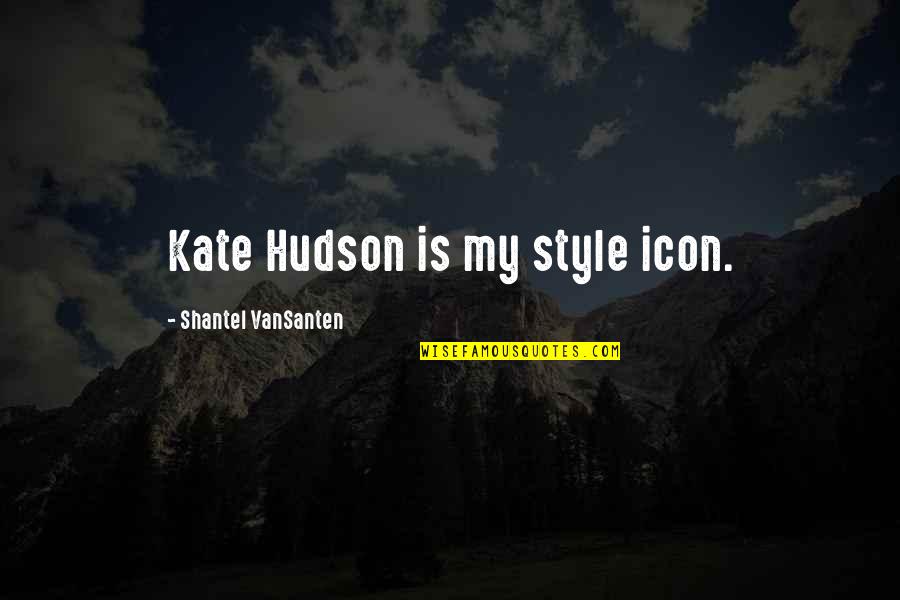 Kate Hudson is my style icon. —
Shantel VanSanten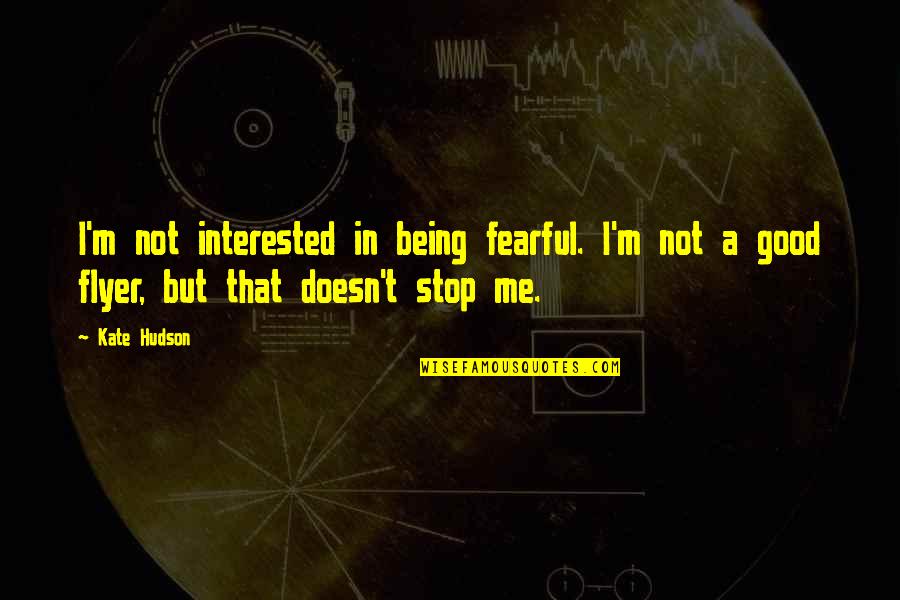 I'm not interested in being fearful. I'm not a good flyer, but that doesn't stop me. —
Kate Hudson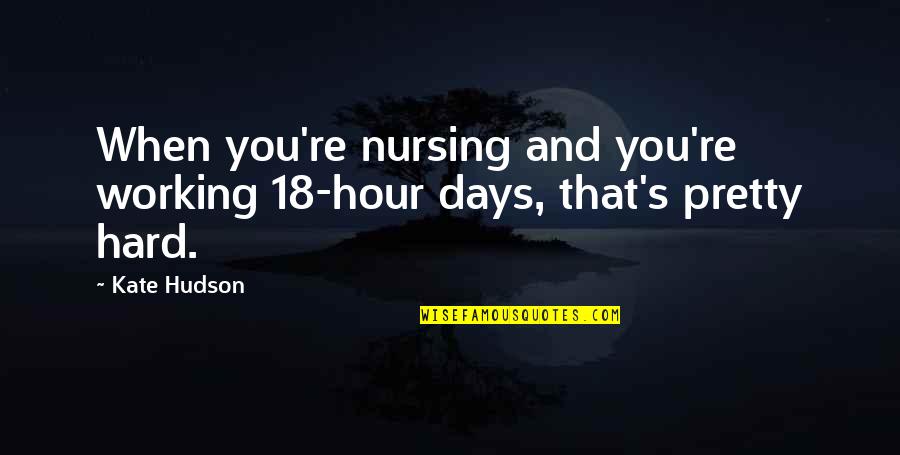 When you're nursing and you're working 18-hour days, that's pretty hard. —
Kate Hudson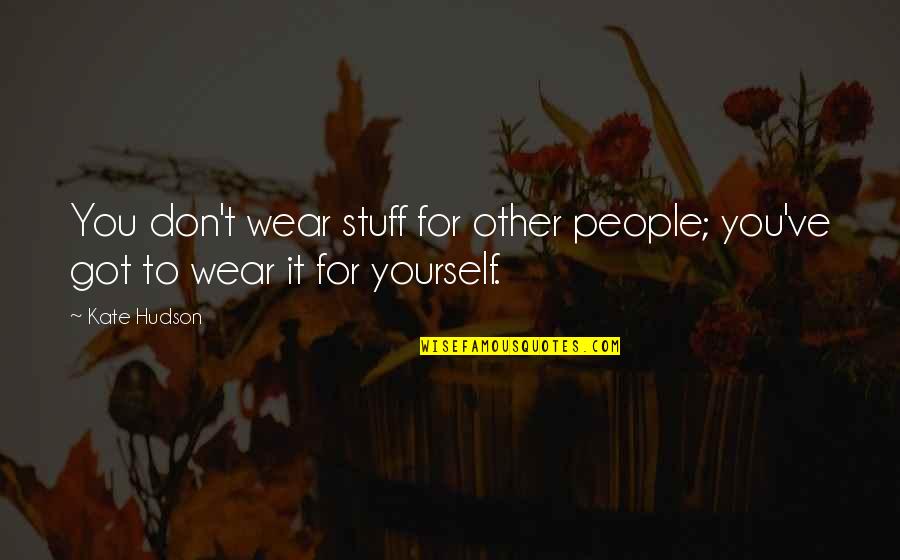 You don't wear stuff for other people; you've got to wear it for yourself. —
Kate Hudson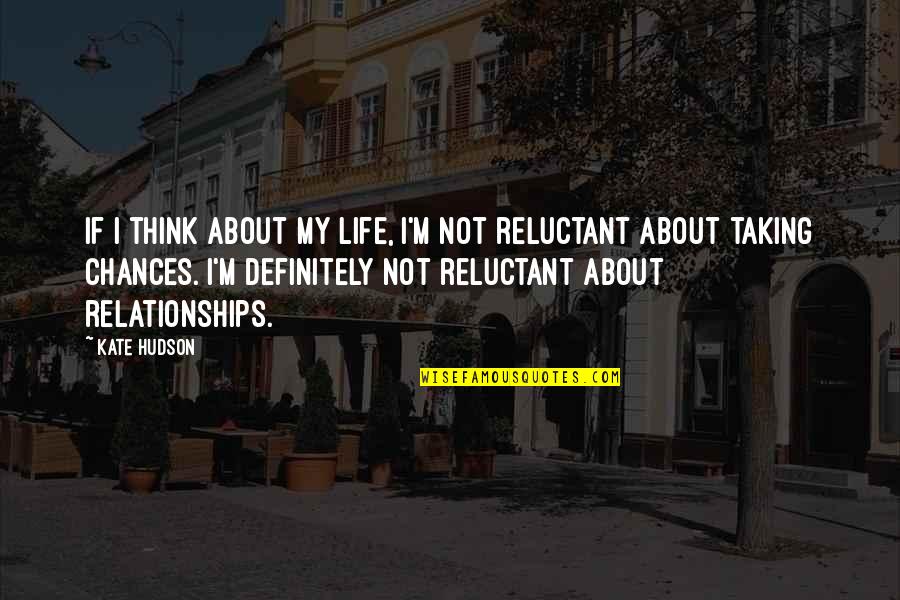 If I think about my life, I'm not reluctant about taking chances. I'm definitely not reluctant about relationships. —
Kate Hudson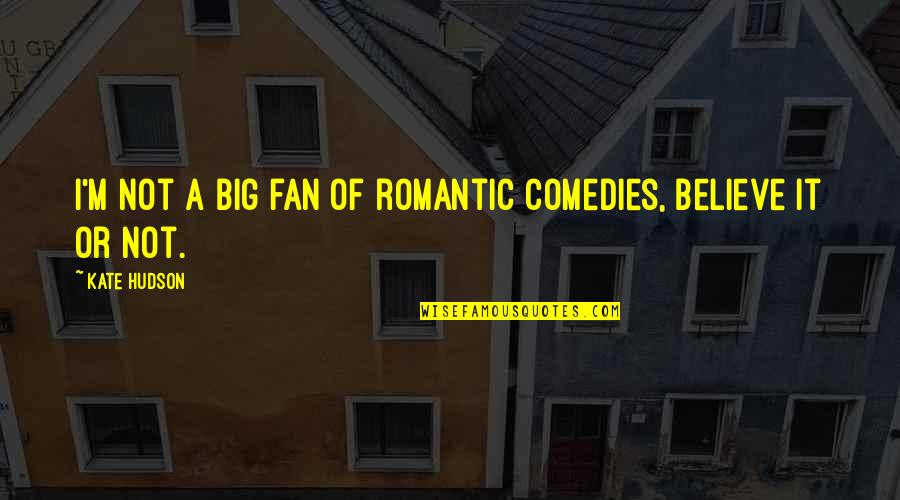 I'm not a big fan of romantic comedies, believe it or not. —
Kate Hudson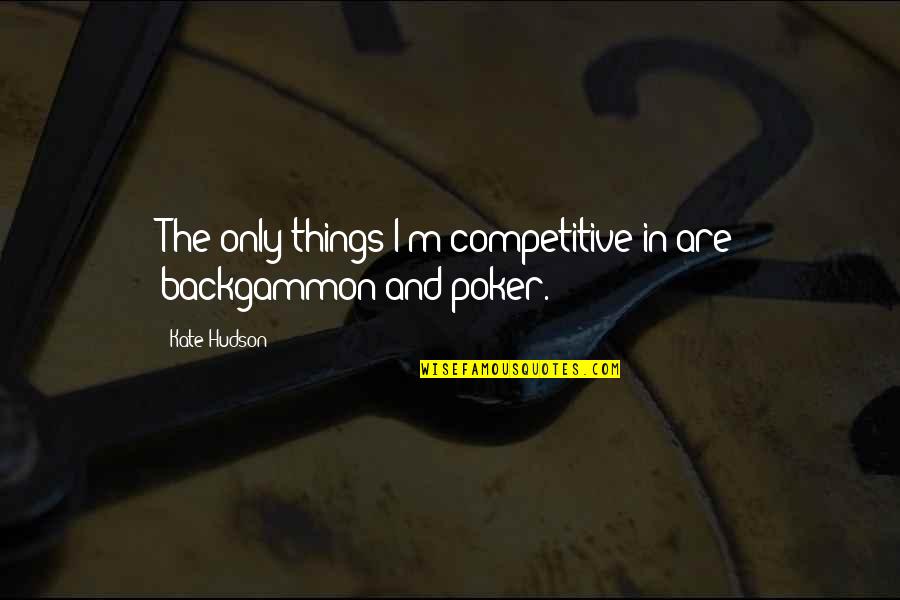 The only things I'm competitive in are backgammon and poker. —
Kate Hudson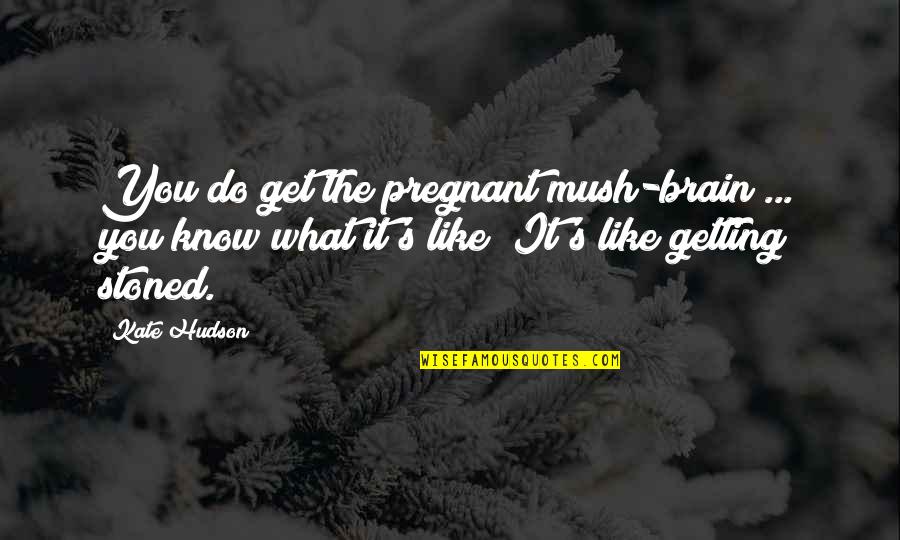 You do get the pregnant mush-brain ... you know what it's like? It's like getting stoned. —
Kate Hudson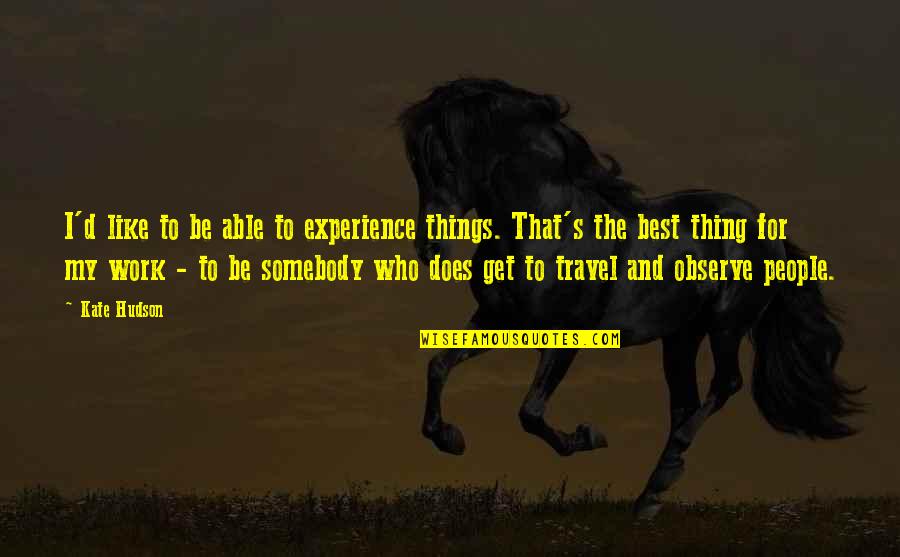 I'd like to be able to experience things. That's the best thing for my work - to be somebody who does get to travel and observe people. —
Kate Hudson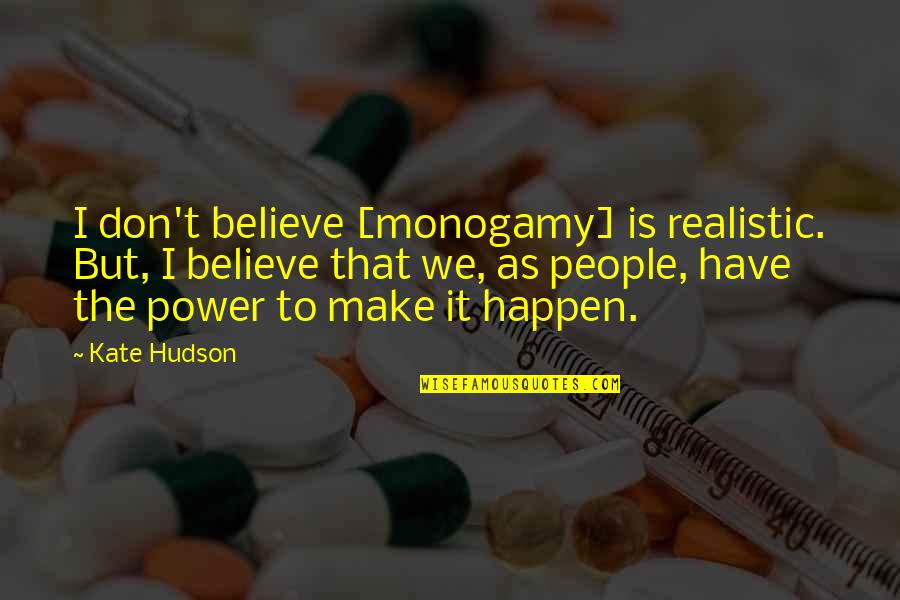 I don't believe [monogamy] is realistic. But, I believe that we, as people, have the power to make it happen. —
Kate Hudson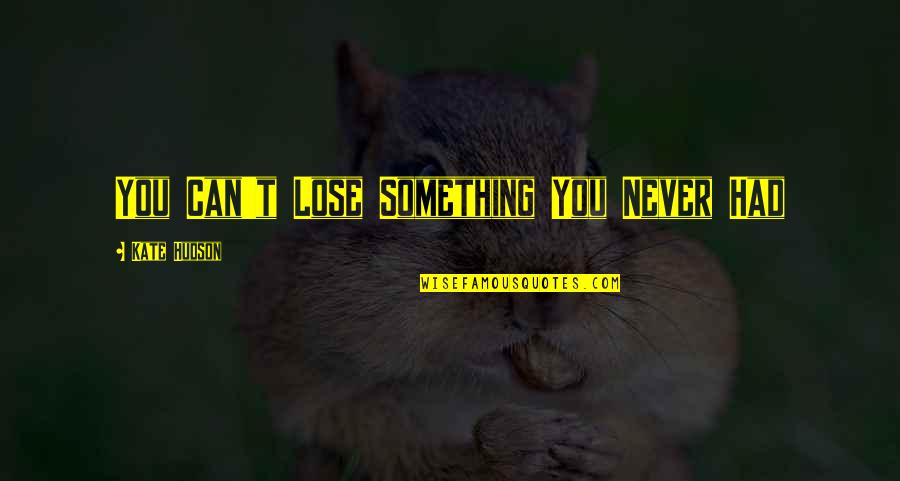 You Can't Lose Something You Never Had —
Kate Hudson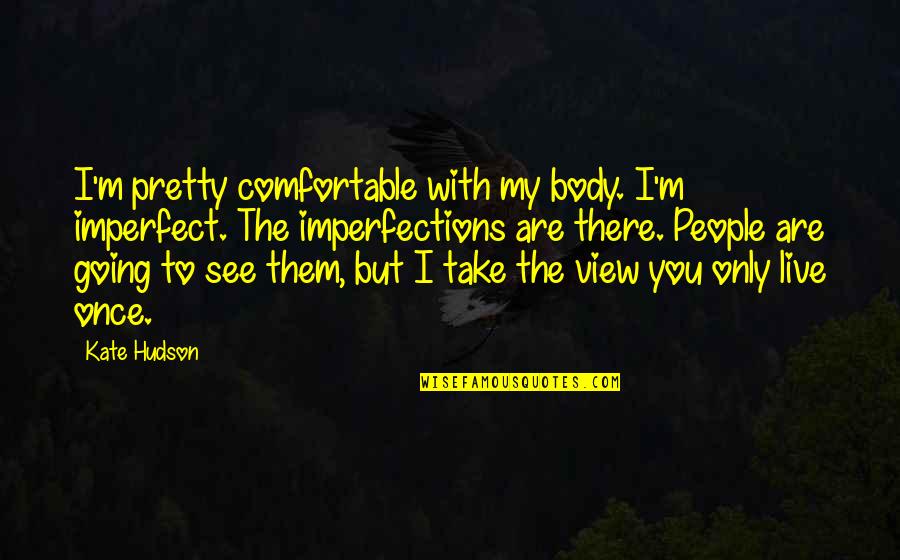 I'm pretty comfortable with my body. I'm imperfect. The imperfections are there. People are going to see them, but I take the view you only live once. —
Kate Hudson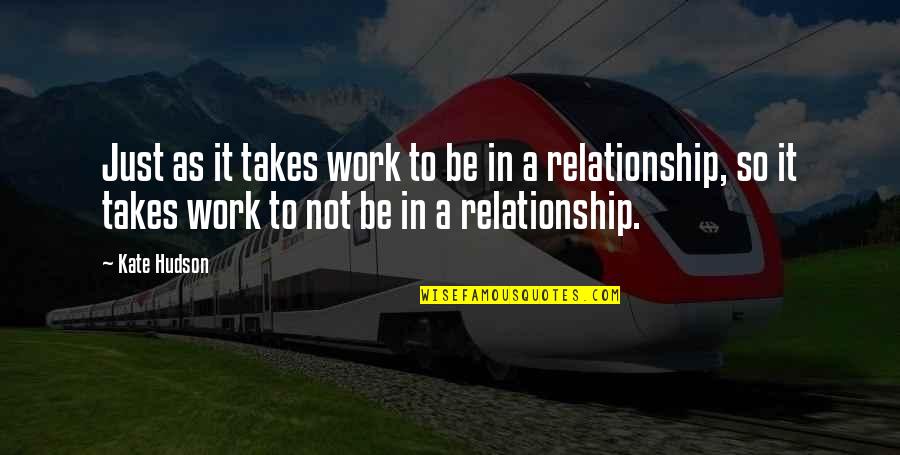 Just as it takes work to be in a relationship, so it takes work to not be in a relationship. —
Kate Hudson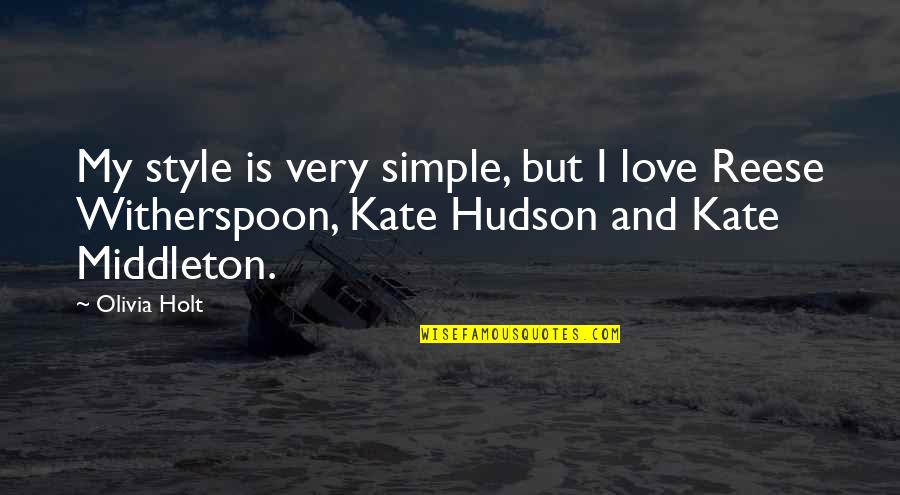 My style is very simple, but I love Reese Witherspoon, Kate Hudson and Kate Middleton. —
Olivia Holt
I smoke, isn't that terrible? —
Kate Hudson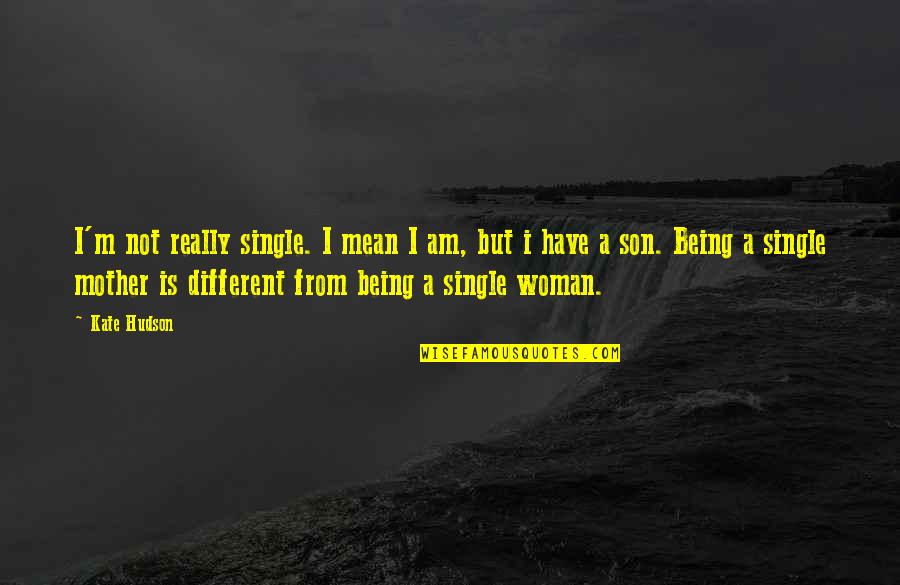 I'm not really single. I mean I am, but i have a son. Being a single mother is different from being a single woman. —
Kate Hudson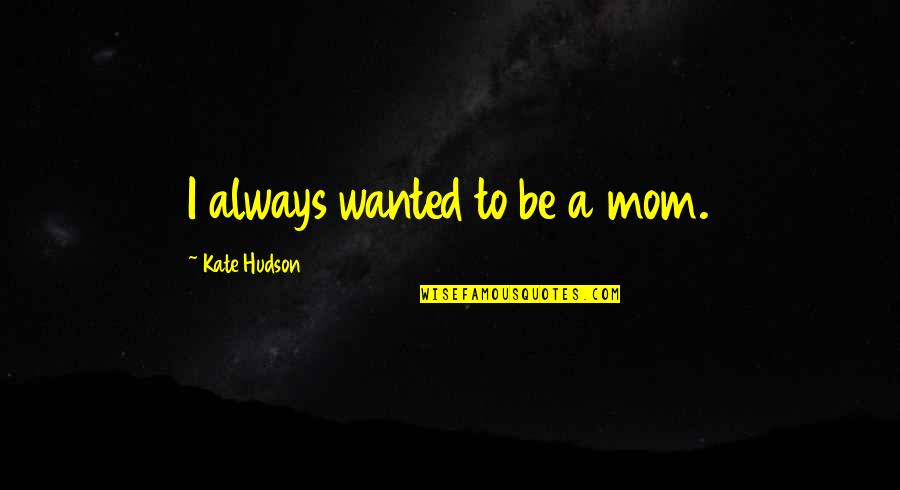 I always wanted to be a mom. —
Kate Hudson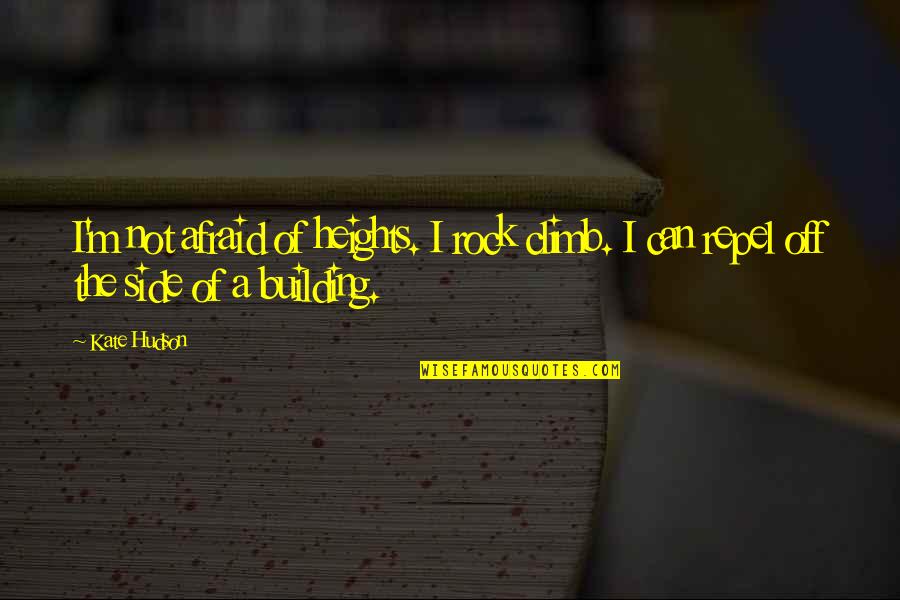 I'm not afraid of heights. I rock climb. I can repel off the side of a building. —
Kate Hudson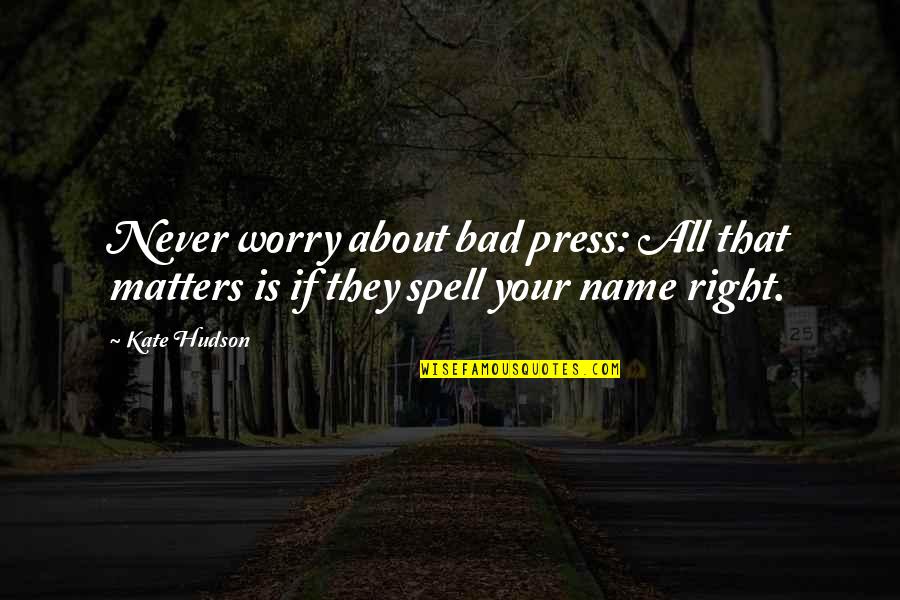 Never worry about bad press: All that matters is if they spell your name right. —
Kate Hudson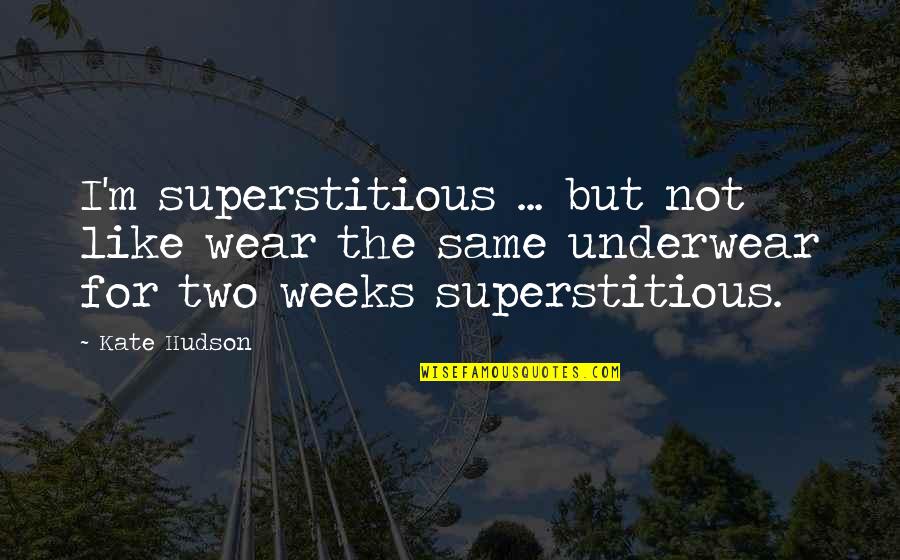 I'm superstitious ... but not like wear the same underwear for two weeks superstitious. —
Kate Hudson