Best Grammar Quotes
Collection of top 36 famous quotes about Best Grammar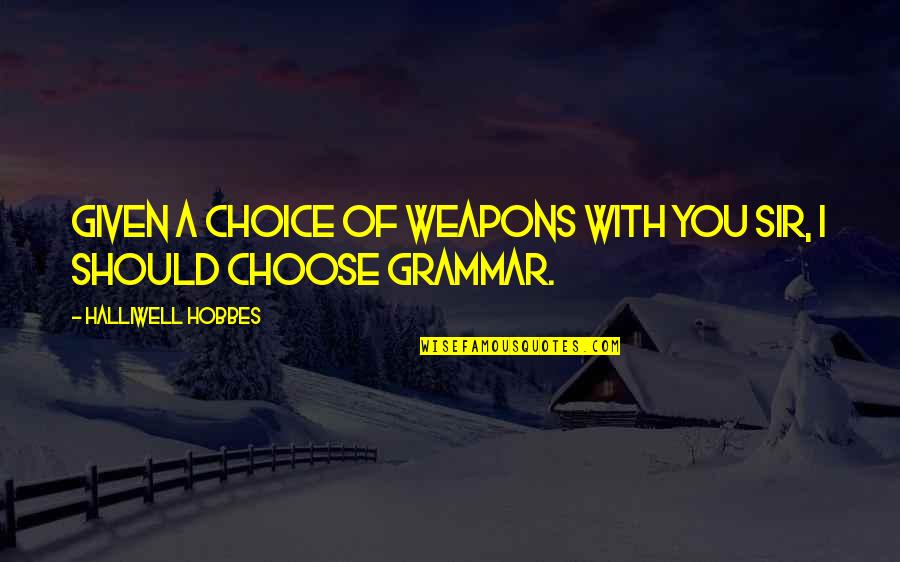 Given a choice of weapons with you sir, I should choose grammar.
—
Halliwell Hobbes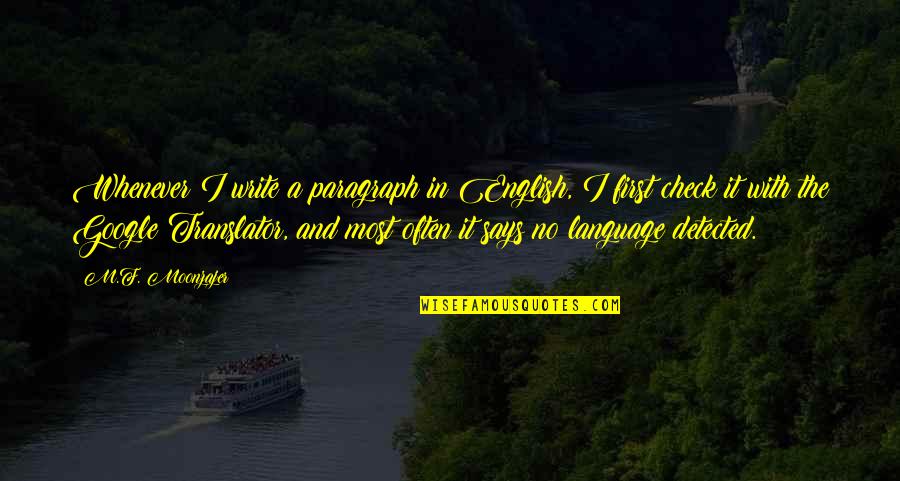 Whenever I write a paragraph in English, I first check it with the Google Translator, and most often it says no language detected.
—
M.F. Moonzajer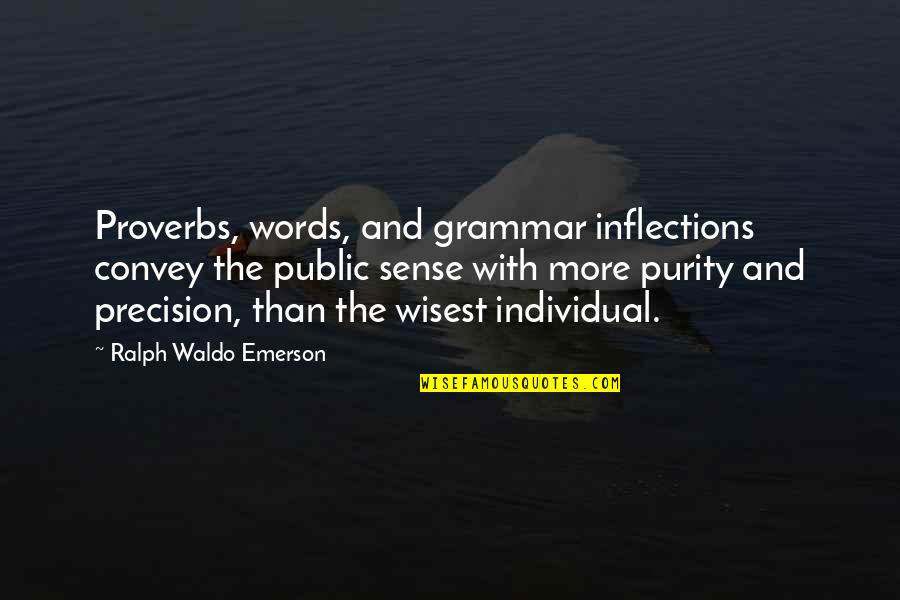 Proverbs, words, and grammar inflections convey the public sense with more purity and precision, than the wisest individual.
—
Ralph Waldo Emerson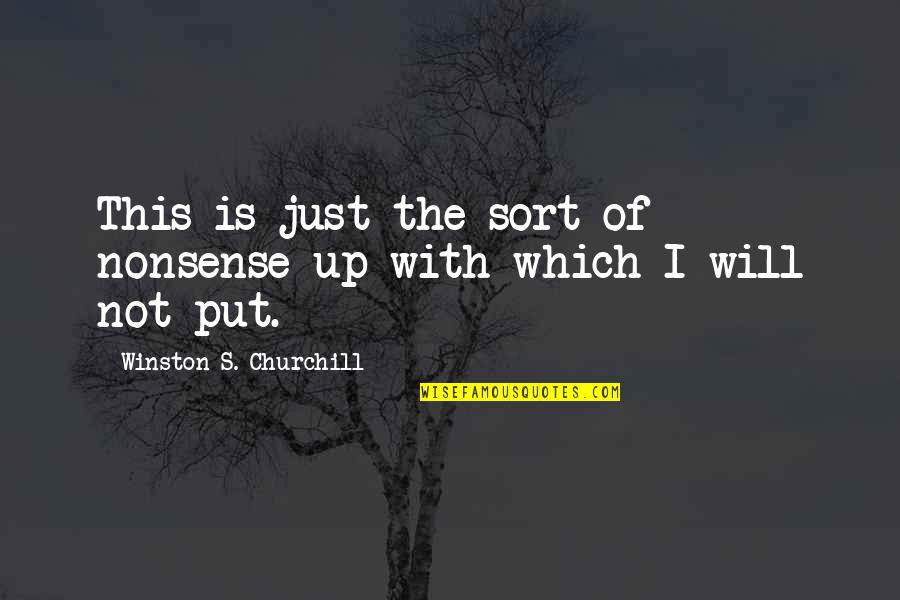 This is just the sort of nonsense up with which I will not put.
—
Winston S. Churchill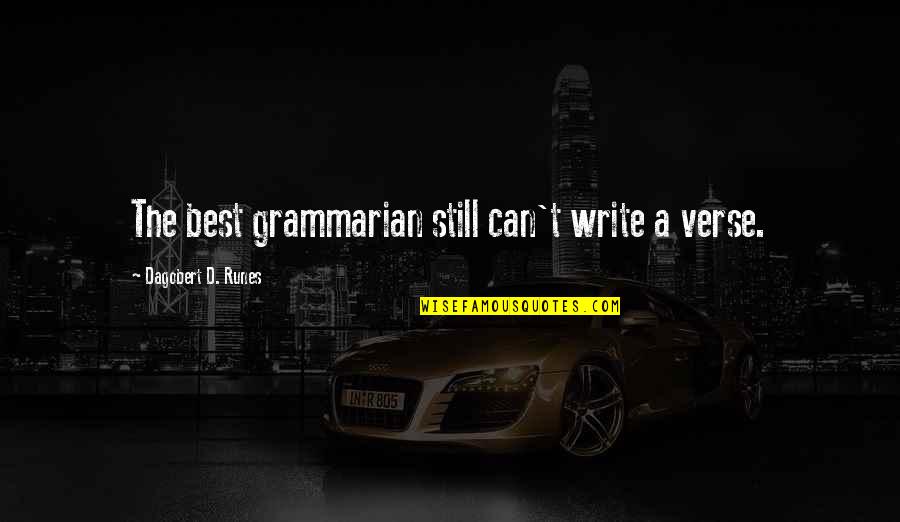 The best grammarian still can't write a verse.
—
Dagobert D. Runes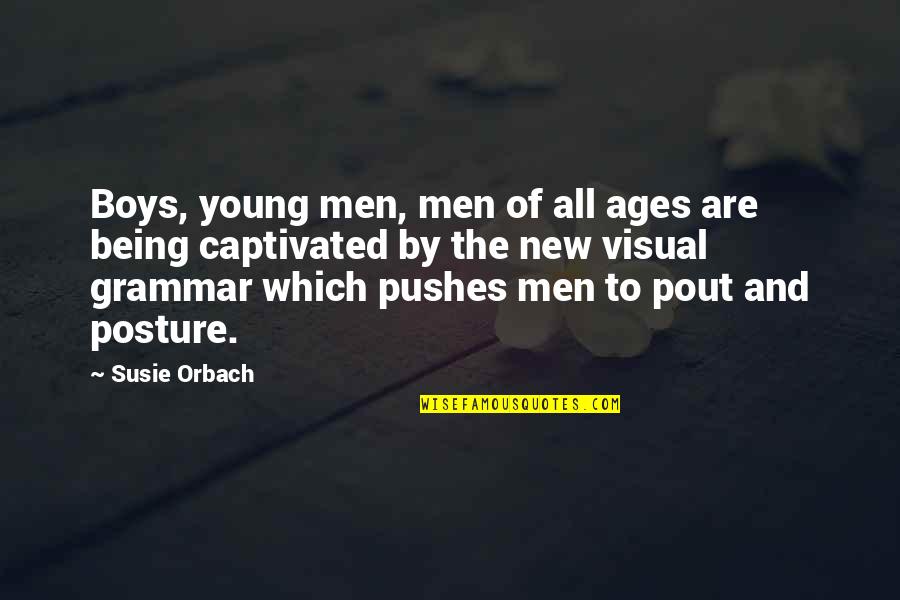 Boys, young men, men of all ages are being captivated by the new visual grammar which pushes men to pout and posture.
—
Susie Orbach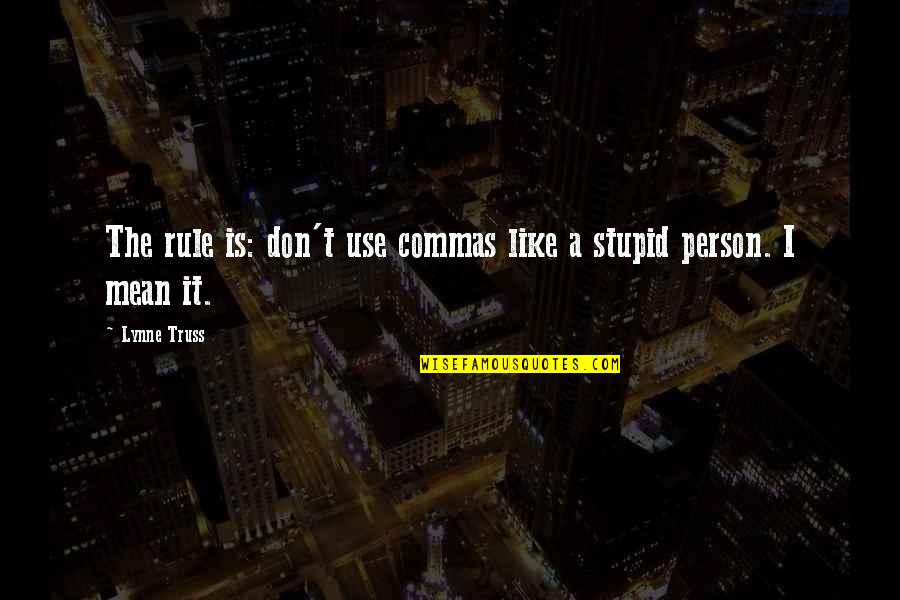 The rule is: don't use commas like a stupid person. I mean it.
—
Lynne Truss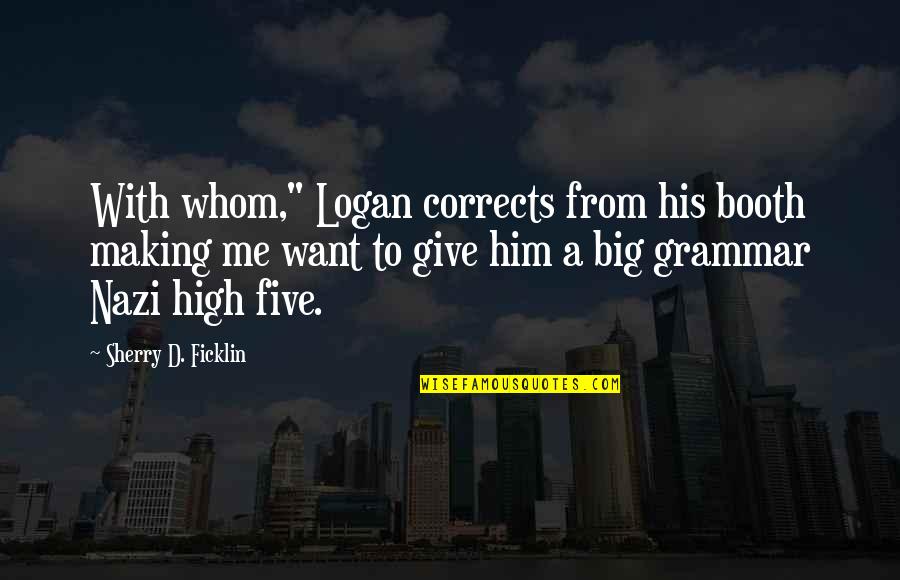 With whom," Logan corrects from his booth making me want to give him a big grammar Nazi high five. —
Sherry D. Ficklin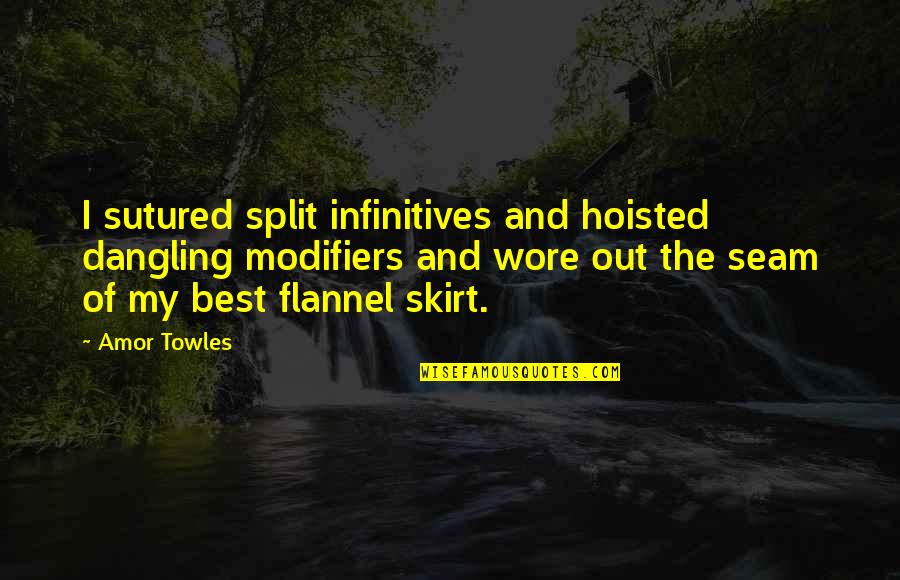 I sutured split infinitives and hoisted dangling modifiers and wore out the seam of my best flannel skirt. —
Amor Towles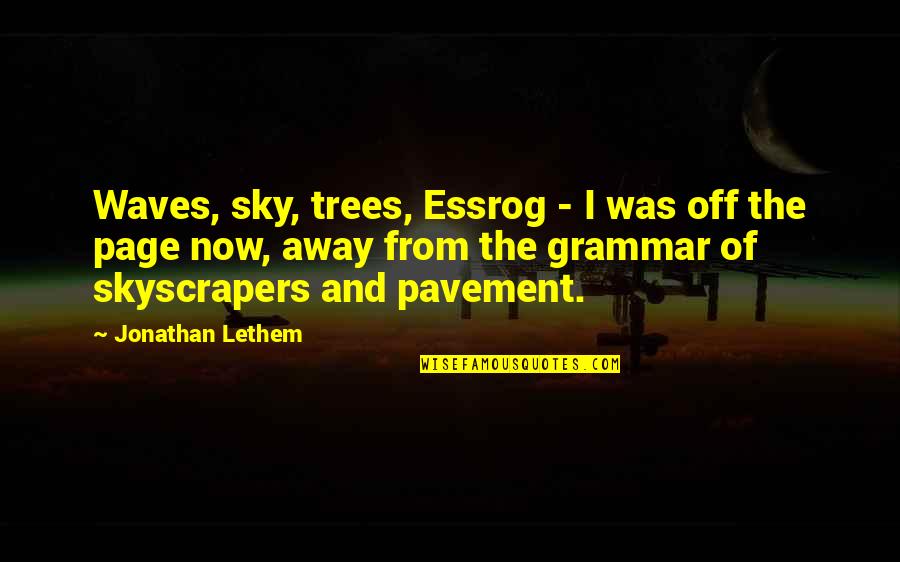 Waves, sky, trees, Essrog - I was off the page now, away from the grammar of skyscrapers and pavement. —
Jonathan Lethem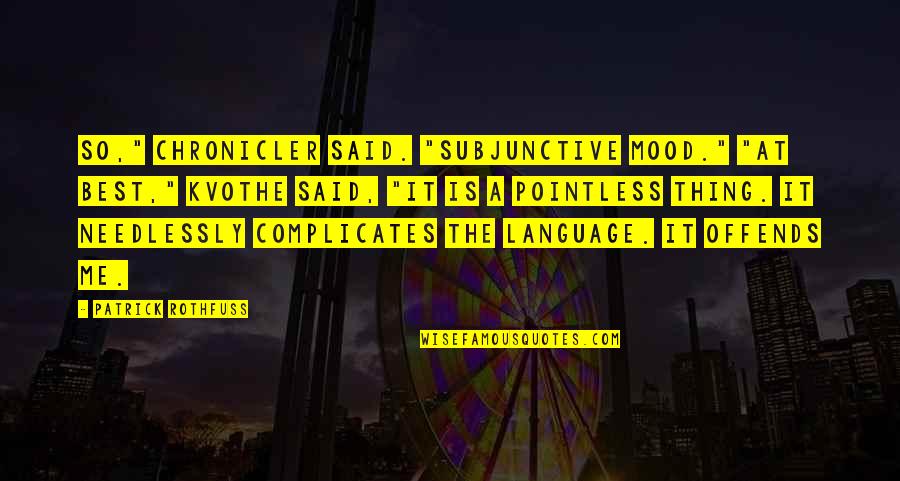 So," Chronicler said. "Subjunctive mood." "At best," Kvothe said, "it is a pointless thing. It needlessly complicates the language. It offends me. —
Patrick Rothfuss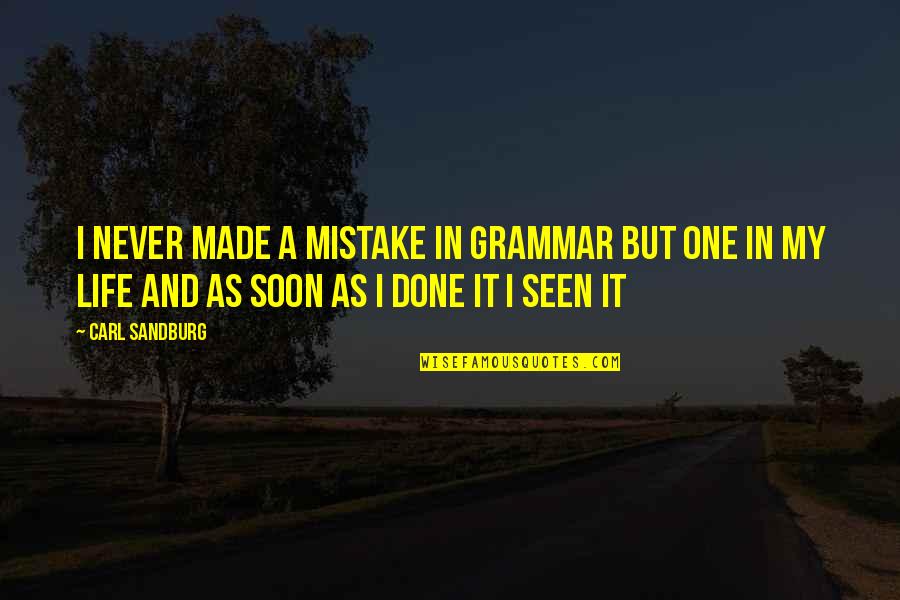 I never made a mistake in grammar but one in my life and as soon as I done it I seen it —
Carl Sandburg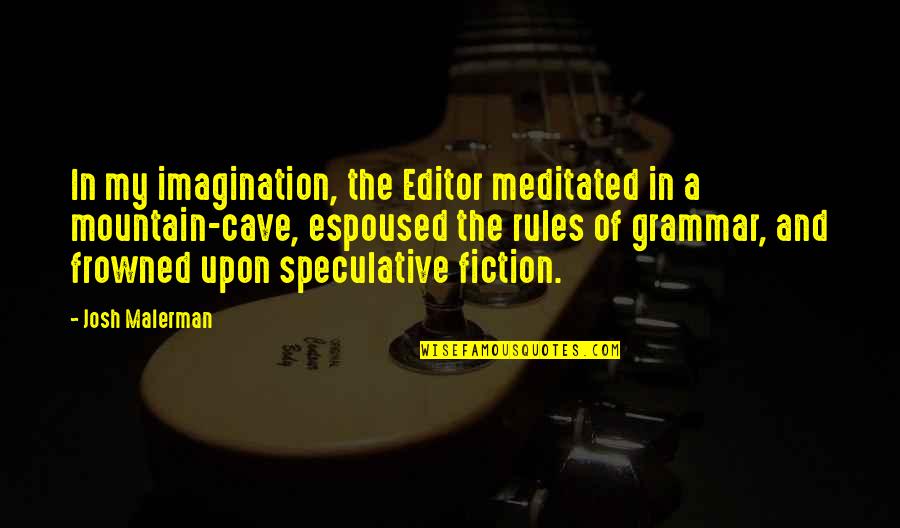 In my imagination, the Editor meditated in a mountain-cave, espoused the rules of grammar, and frowned upon speculative fiction. —
Josh Malerman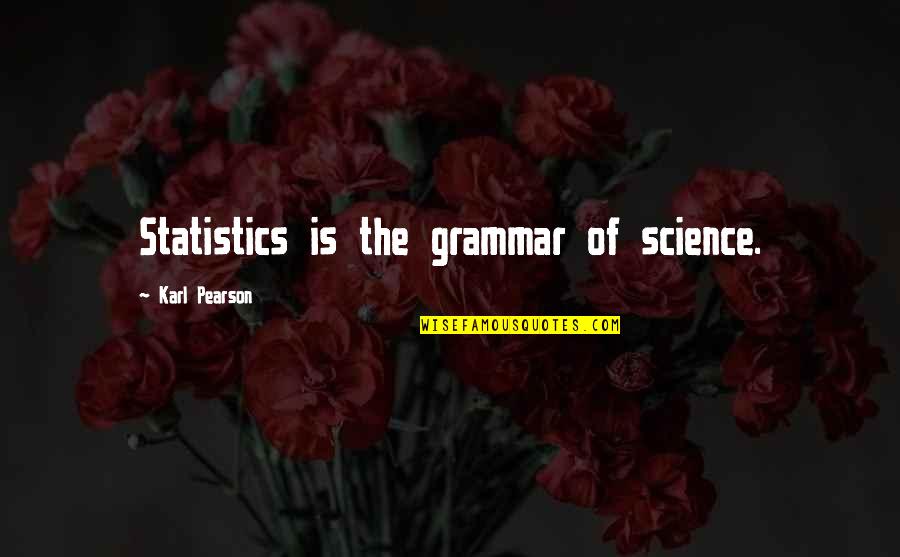 Statistics is the grammar of science. —
Karl Pearson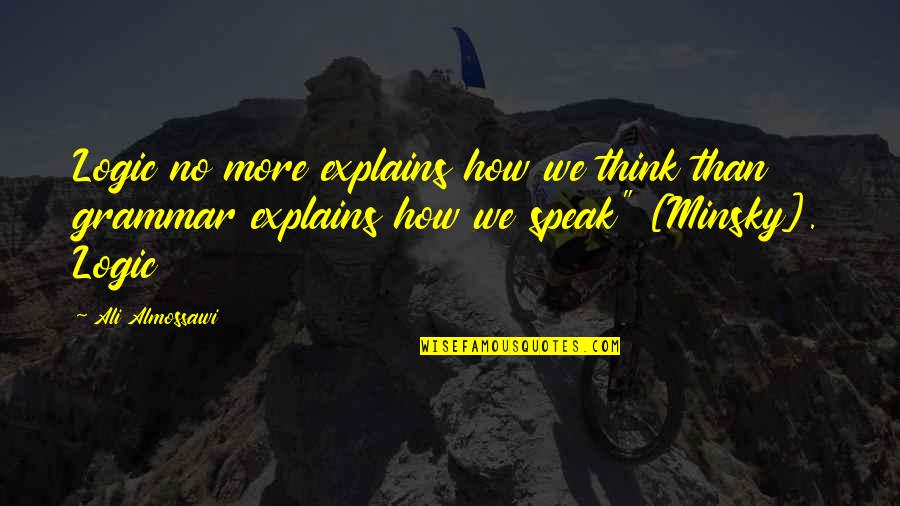 Logic no more explains how we think than grammar explains how we speak" [Minsky]. Logic —
Ali Almossawi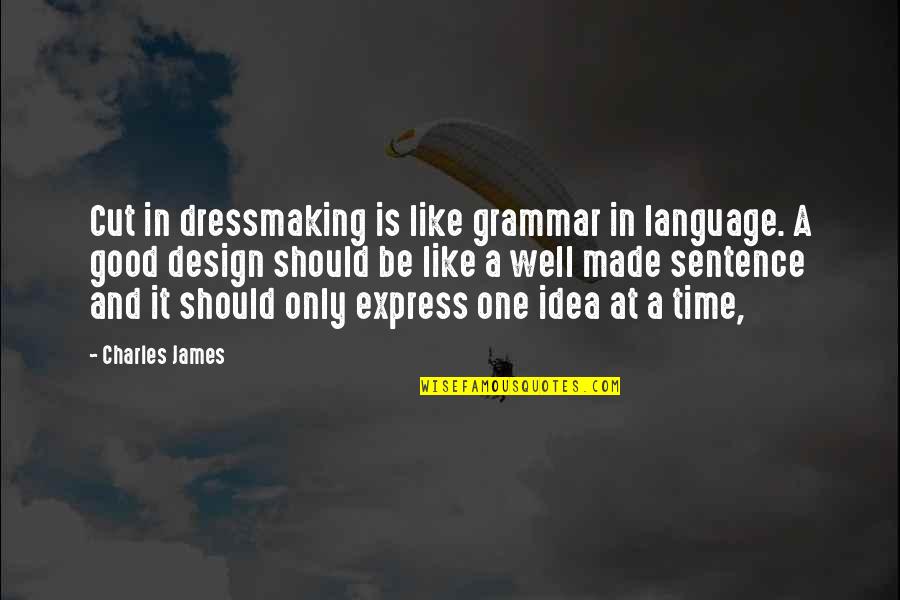 Cut in dressmaking is like grammar in language. A good design should be like a well made sentence and it should only express one idea at a time, —
Charles James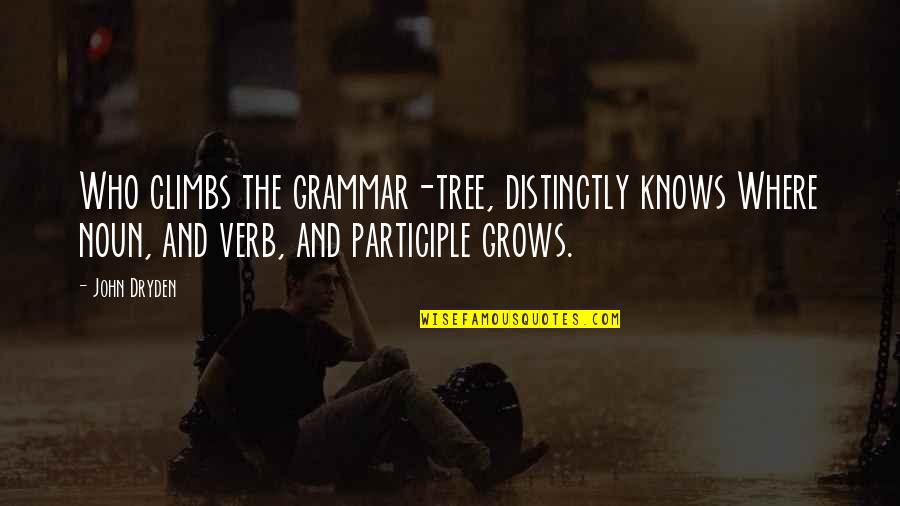 Who climbs the grammar-tree, distinctly knows Where noun, and verb, and participle grows. —
John Dryden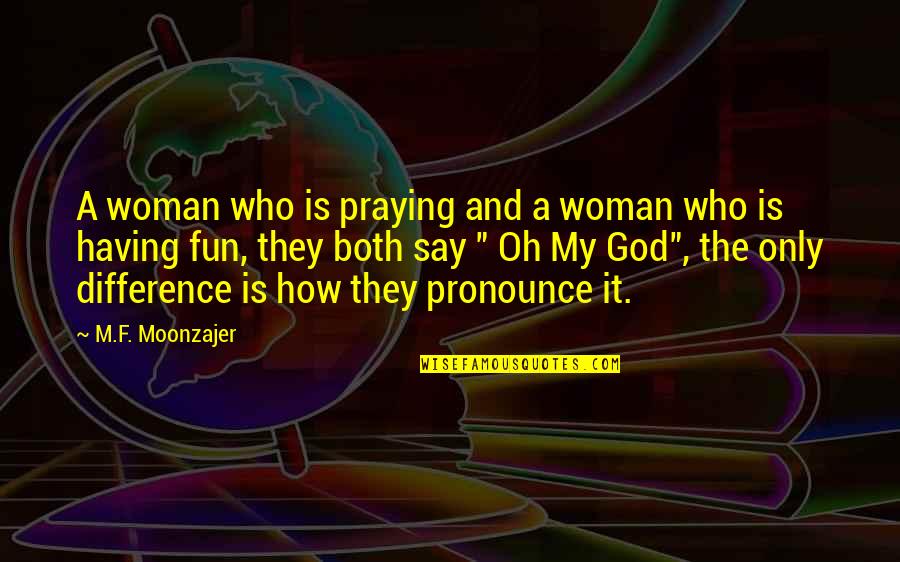 A woman who is praying and a woman who is having fun, they both say " Oh My God", the only difference is how they pronounce it. —
M.F. Moonzajer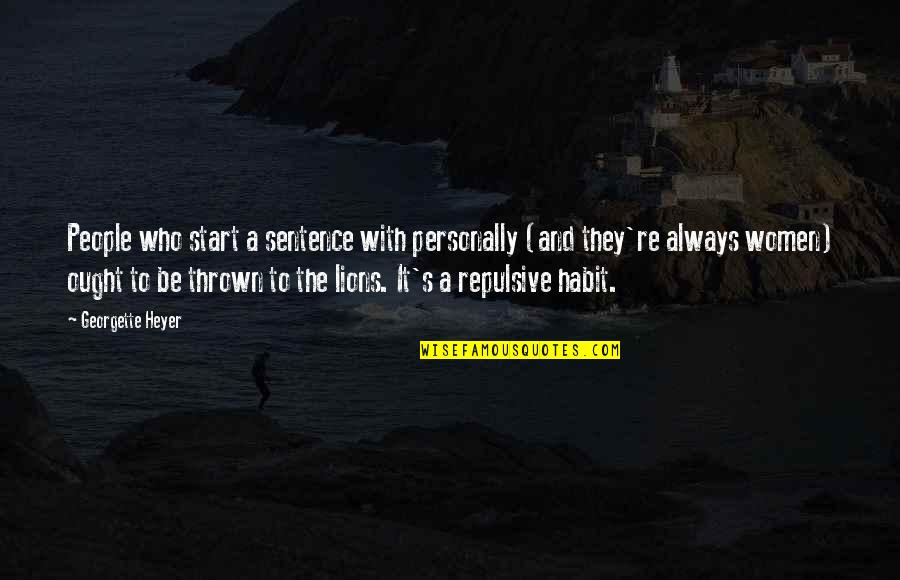 People who start a sentence with personally (and they're always women) ought to be thrown to the lions. It's a repulsive habit. —
Georgette Heyer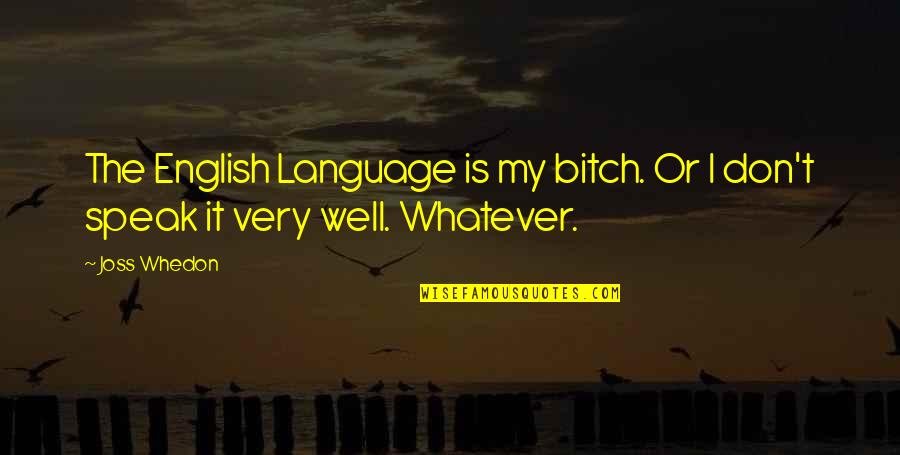 The English Language is my bitch. Or I don't speak it very well. Whatever. —
Joss Whedon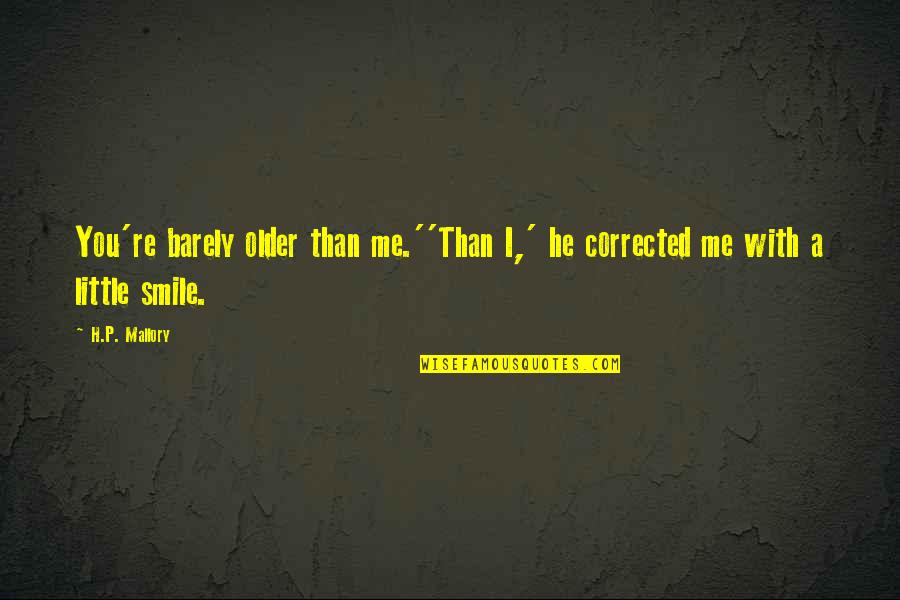 You're barely older than me.'
'Than I,' he corrected me with a little smile. —
H.P. Mallory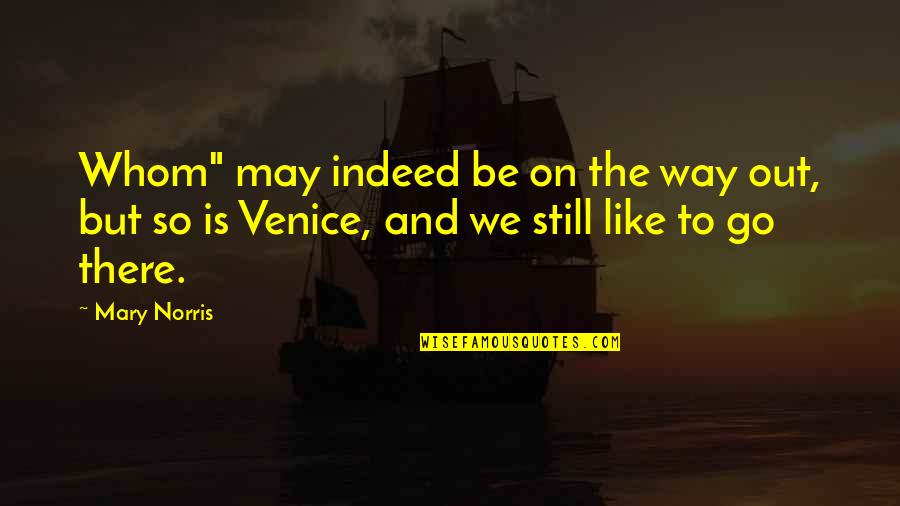 Whom" may indeed be on the way out, but so is Venice, and we still like to go there. —
Mary Norris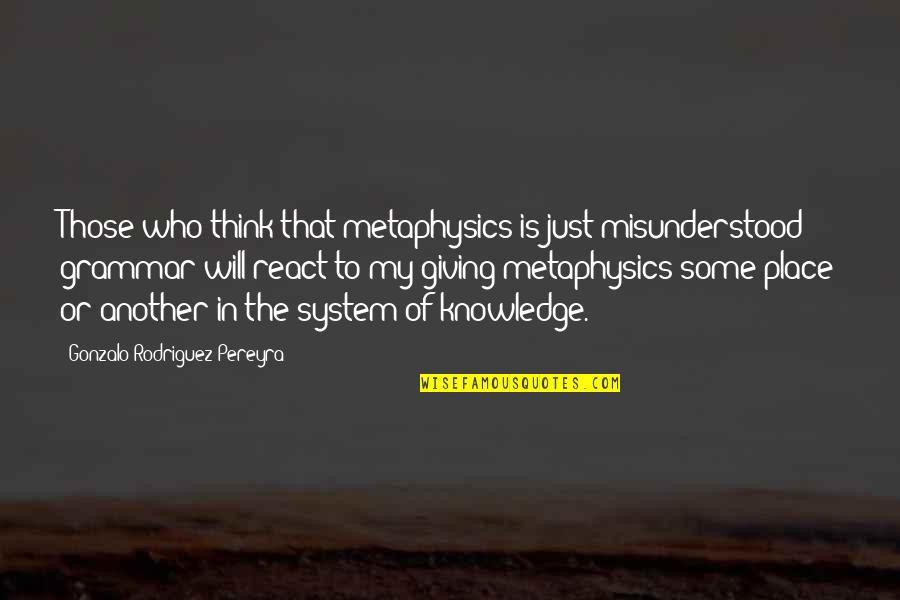 Those who think that metaphysics is just misunderstood grammar will react to my giving metaphysics some place or another in the system of knowledge. —
Gonzalo Rodriguez-Pereyra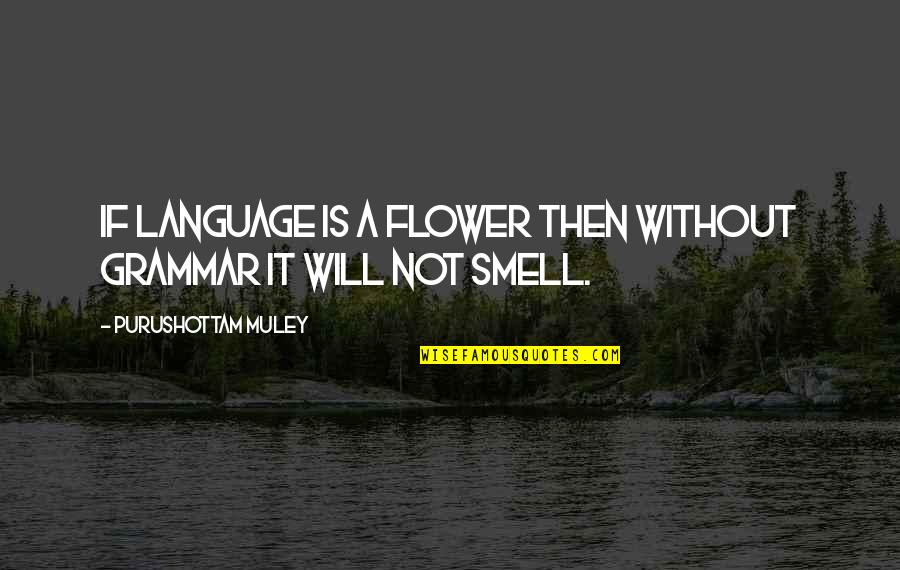 If Language is a Flower then without Grammar it will not smell. —
Purushottam Muley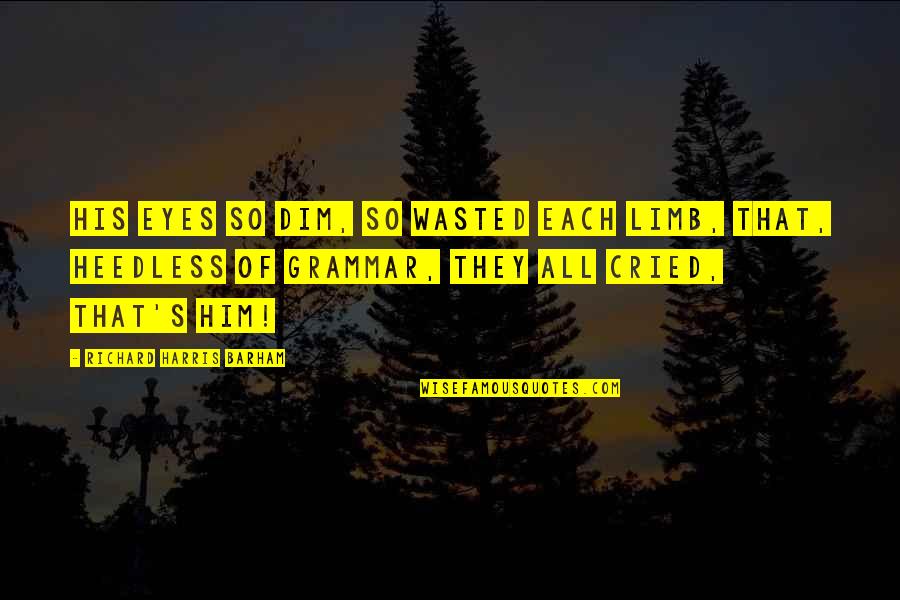 His eyes so dim, so wasted each limb, that, heedless of grammar, they all cried, that's him! —
Richard Harris Barham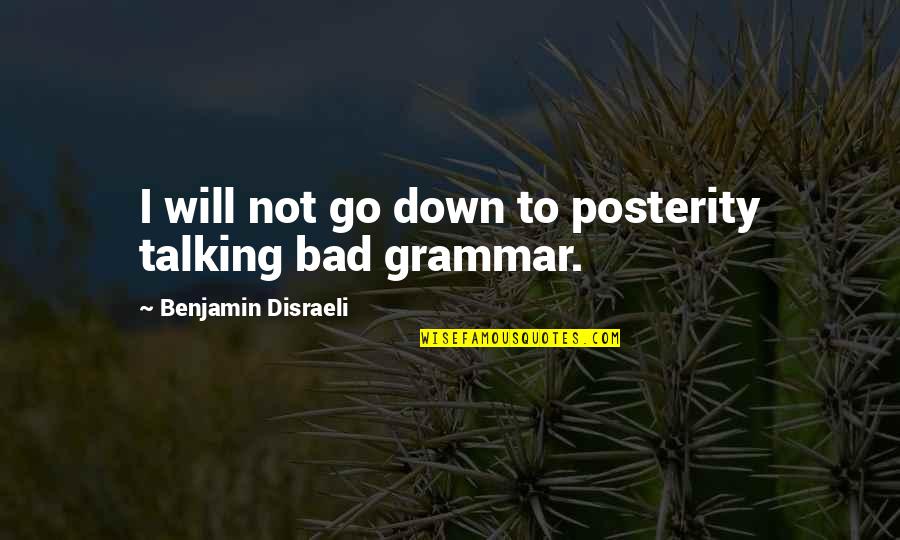 I will not go down to posterity talking bad grammar. —
Benjamin Disraeli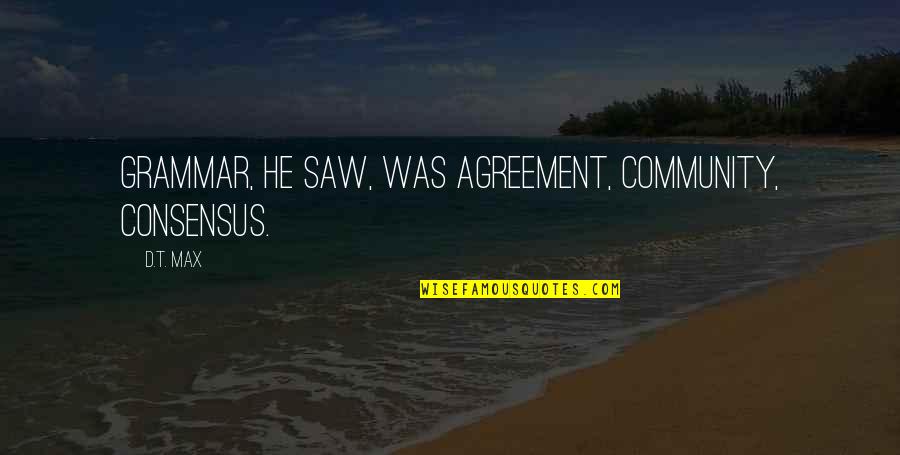 Grammar, he saw, was agreement, community, consensus. —
D.T. Max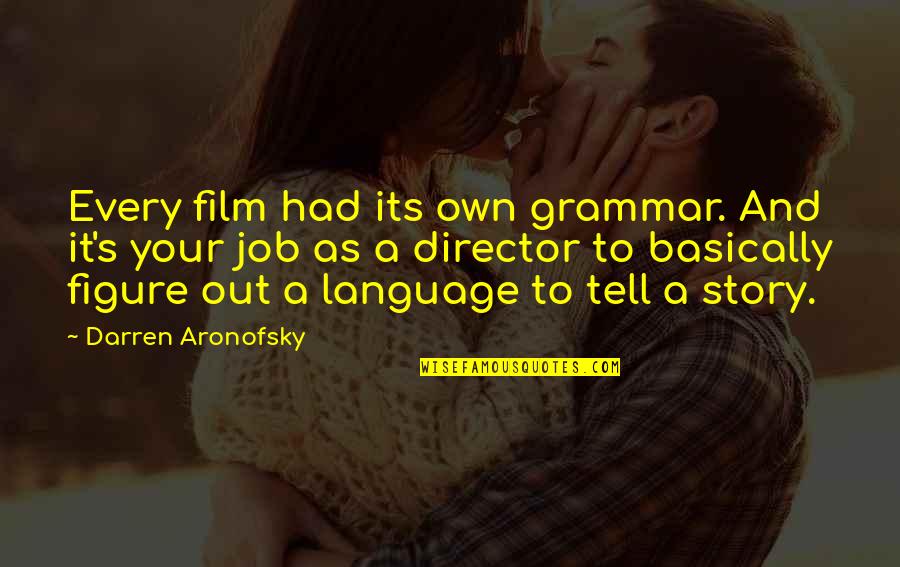 Every film had its own grammar. And it's your job as a director to basically figure out a language to tell a story. —
Darren Aronofsky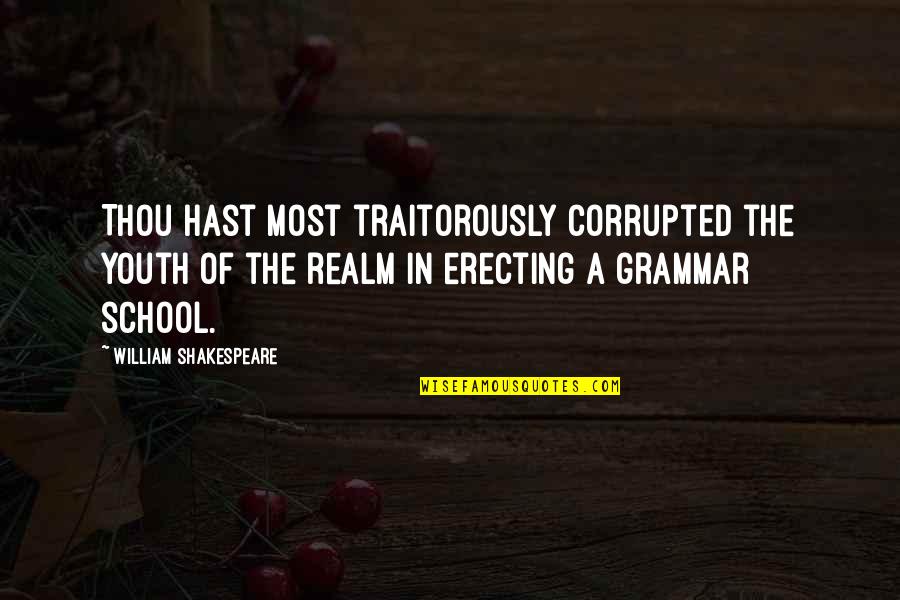 Thou hast most traitorously corrupted the youth of the realm in erecting a grammar school. —
William Shakespeare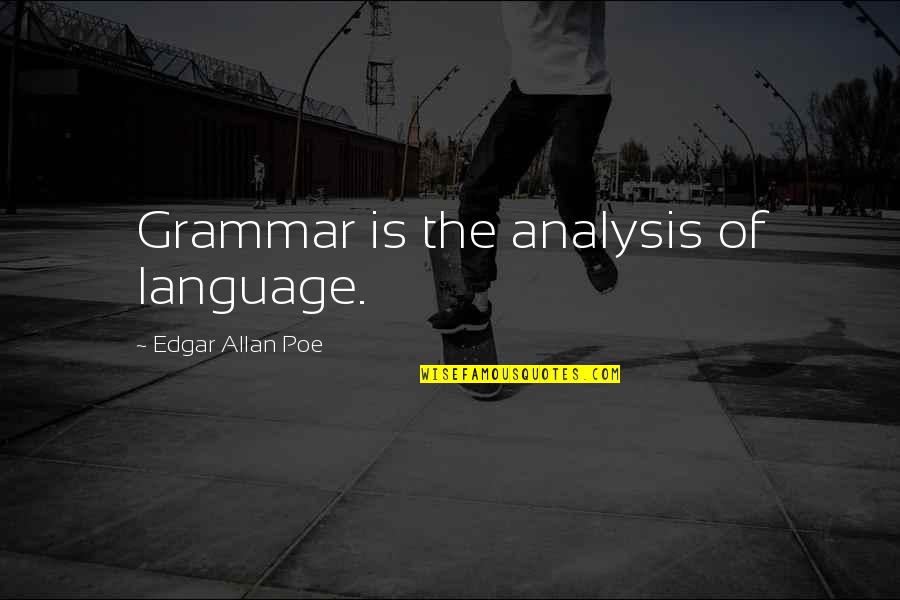 Grammar is the analysis of language. —
Edgar Allan Poe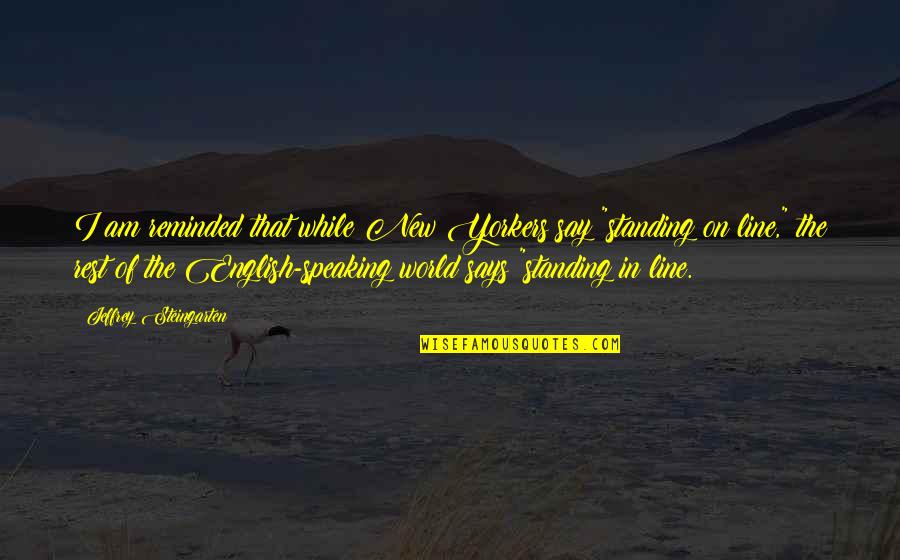 I am reminded that while New Yorkers say "standing on line," the rest of the English-speaking world says "standing in line. —
Jeffrey Steingarten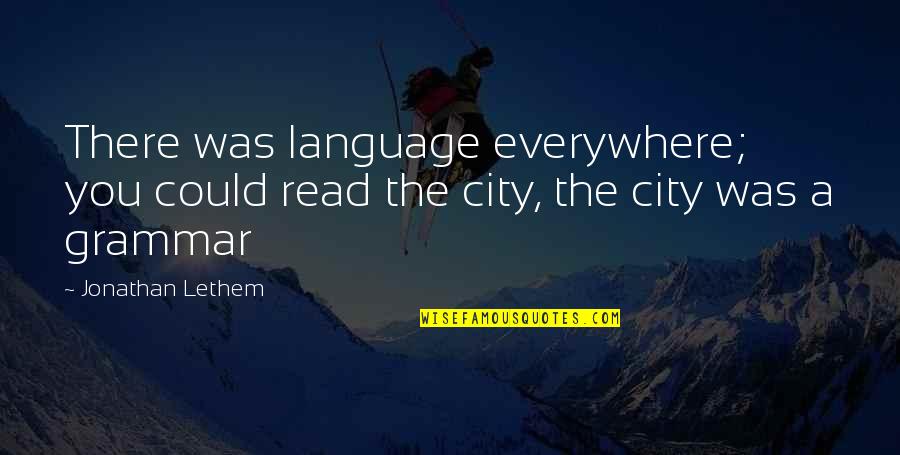 There was language everywhere; you could read the city, the city was a grammar —
Jonathan Lethem