Best Fine Dining Quotes
Collection of top 16 famous quotes about Best Fine Dining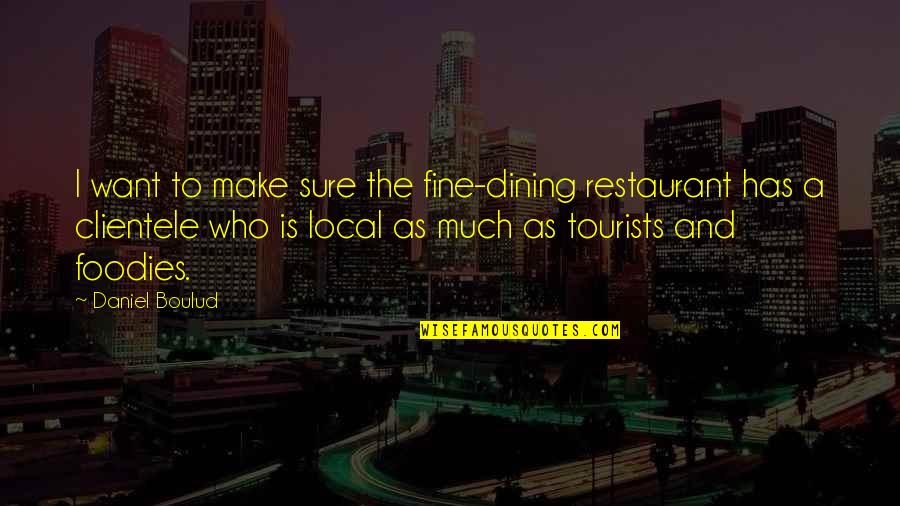 I want to make sure the fine-dining restaurant has a clientele who is local as much as tourists and foodies.
—
Daniel Boulud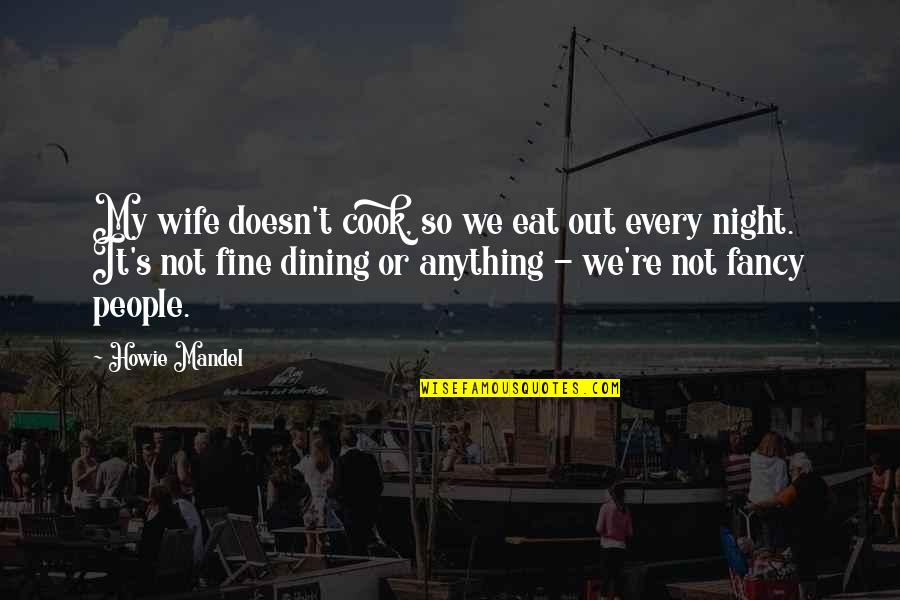 My wife doesn't cook, so we eat out every night. It's not fine dining or anything - we're not fancy people.
—
Howie Mandel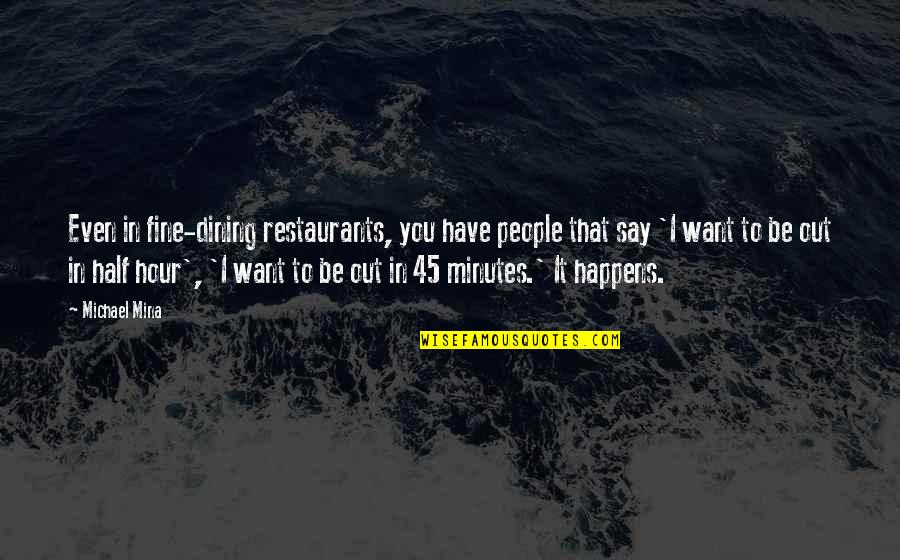 Even in fine-dining restaurants, you have people that say 'I want to be out in half hour', 'I want to be out in 45 minutes.' It happens.
—
Michael Mina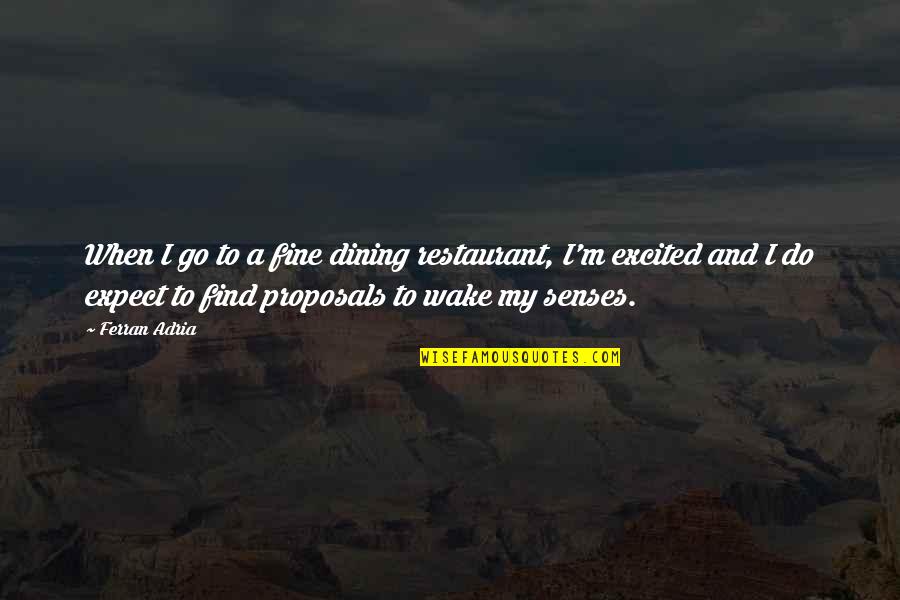 When I go to a fine dining restaurant, I'm excited and I do expect to find proposals to wake my senses.
—
Ferran Adria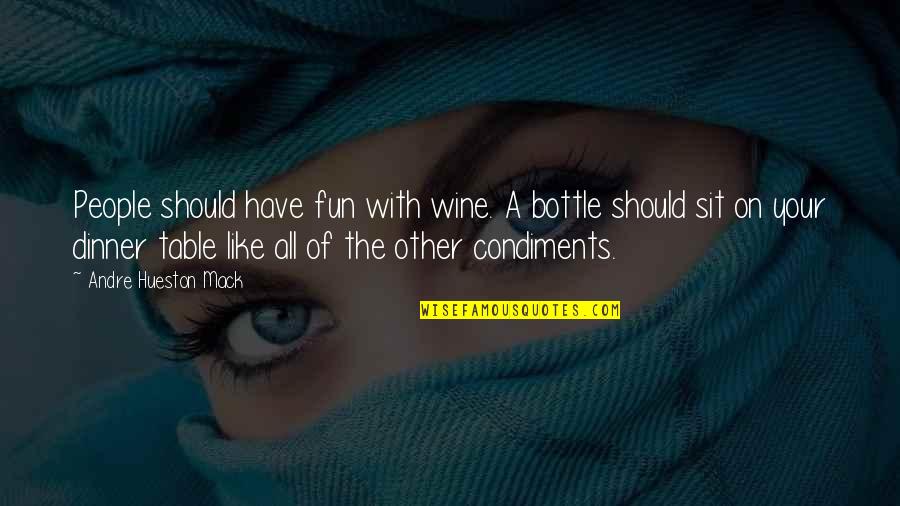 People should have fun with wine. A bottle should sit on your dinner table like all of the other condiments.
—
Andre Hueston Mack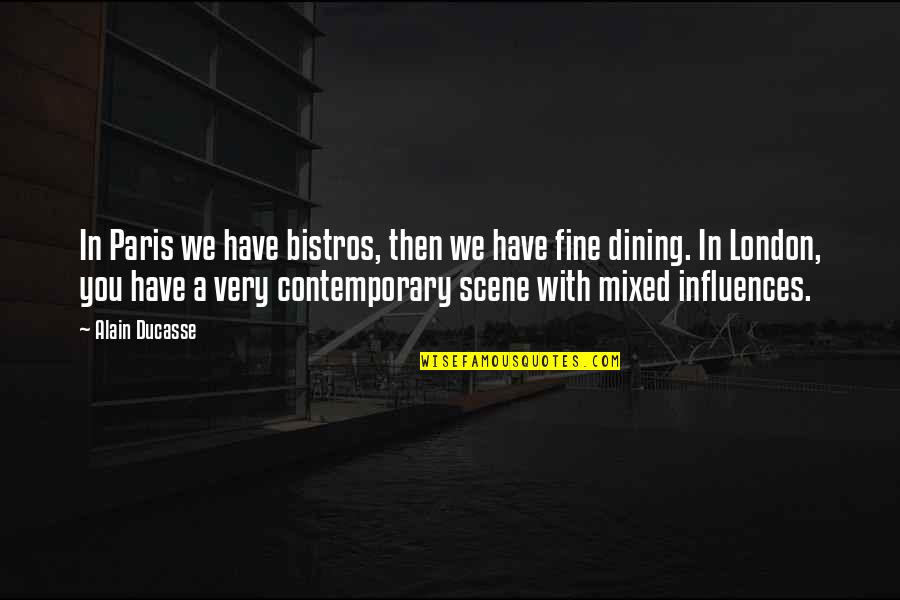 In Paris we have bistros, then we have fine dining. In London, you have a very contemporary scene with mixed influences. —
Alain Ducasse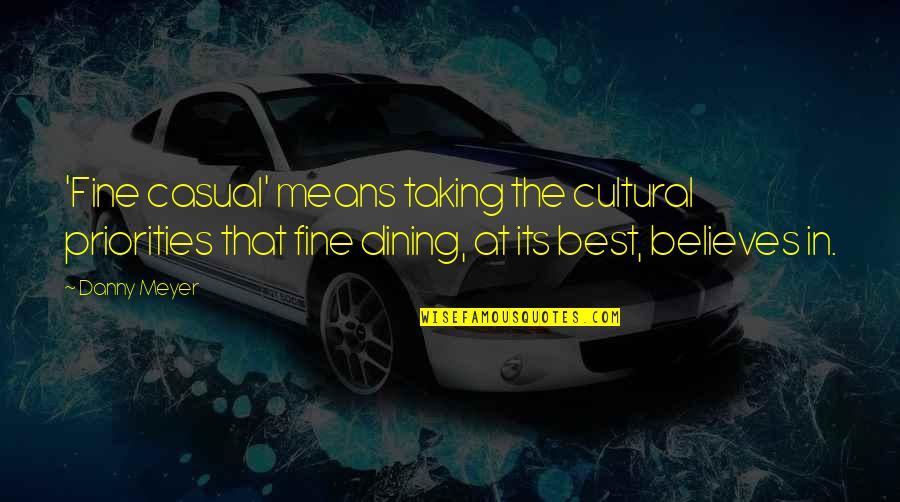 'Fine casual' means taking the cultural priorities that fine dining, at its best, believes in. —
Danny Meyer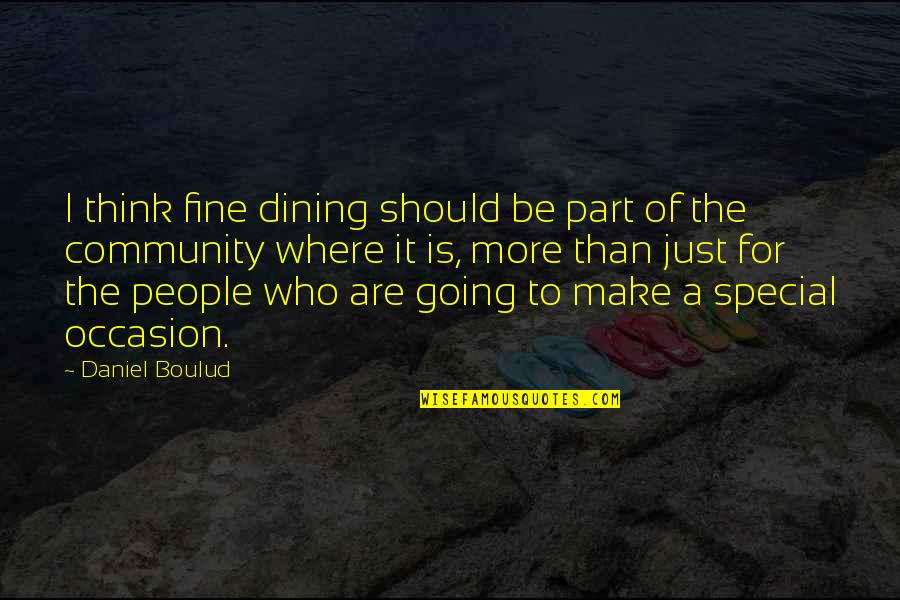 I think fine dining should be part of the community where it is, more than just for the people who are going to make a special occasion. —
Daniel Boulud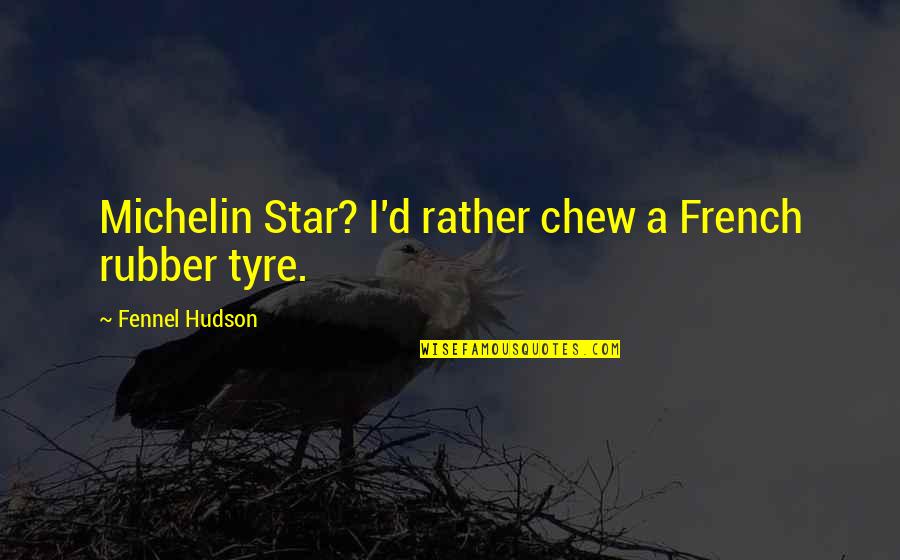 Michelin Star? I'd rather chew a French rubber tyre. —
Fennel Hudson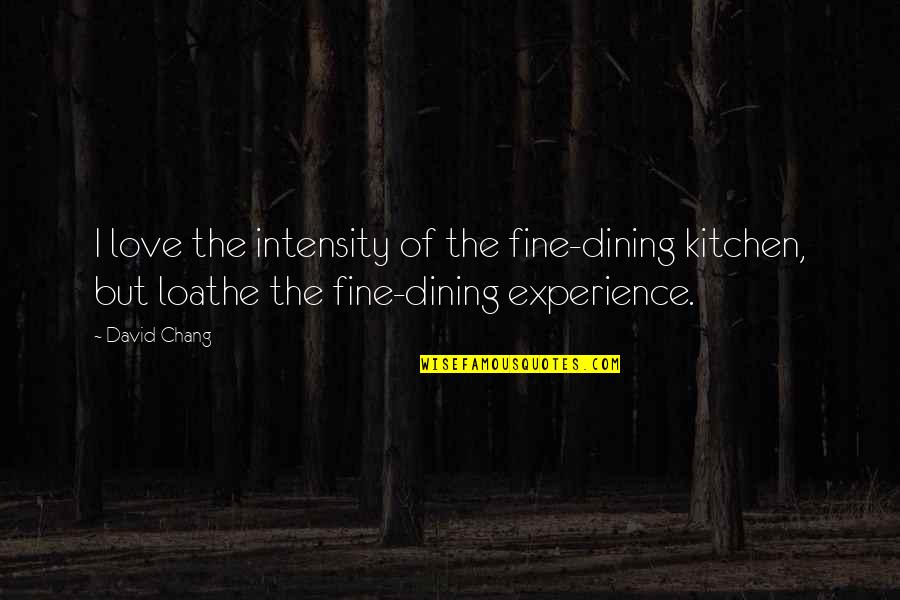 I love the intensity of the fine-dining kitchen, but loathe the fine-dining experience. —
David Chang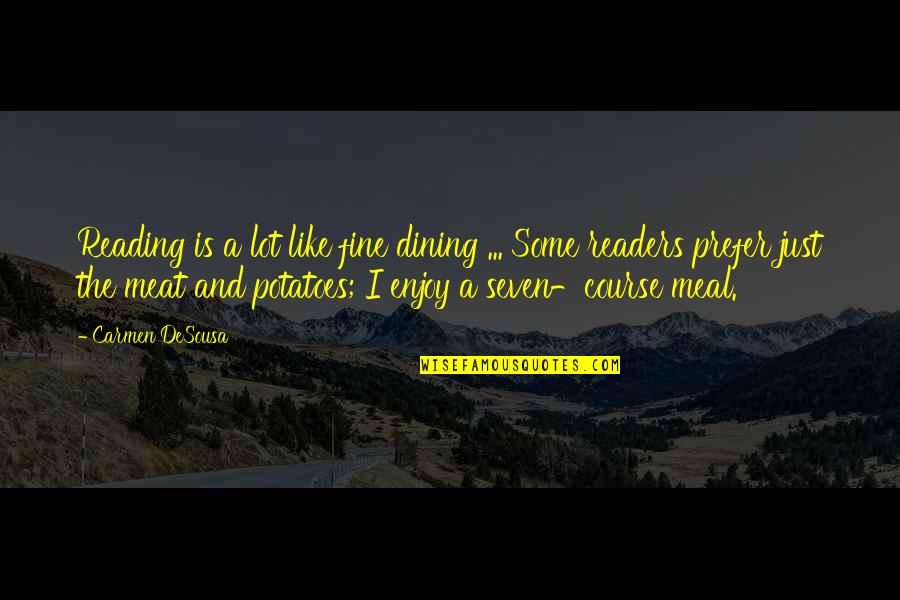 Reading is a lot like fine dining ... Some readers prefer just the meat and potatoes; I enjoy a seven-course meal. —
Carmen DeSousa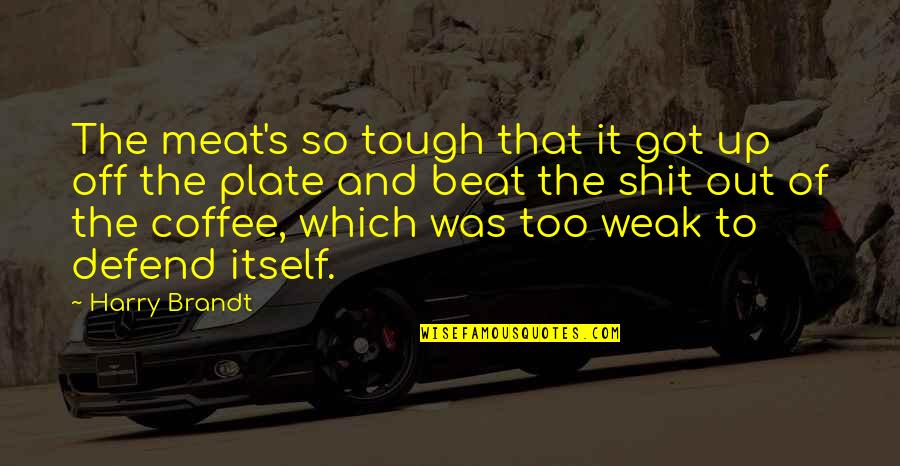 The meat's so tough that it got up off the plate and beat the shit out of the coffee, which was too weak to defend itself. —
Harry Brandt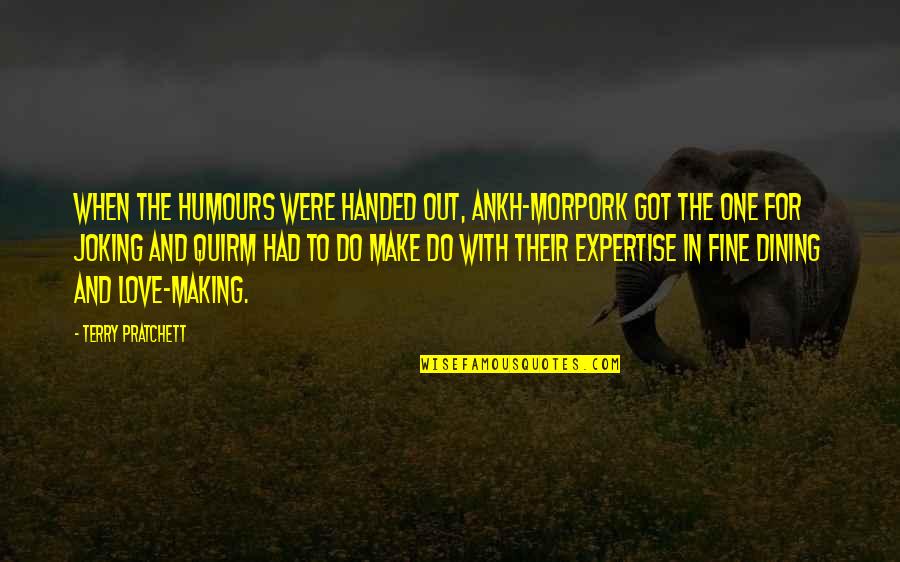 When the humours were handed out, Ankh-Morpork got the one for joking and Quirm had to do make do with their expertise in fine dining and love-making. —
Terry Pratchett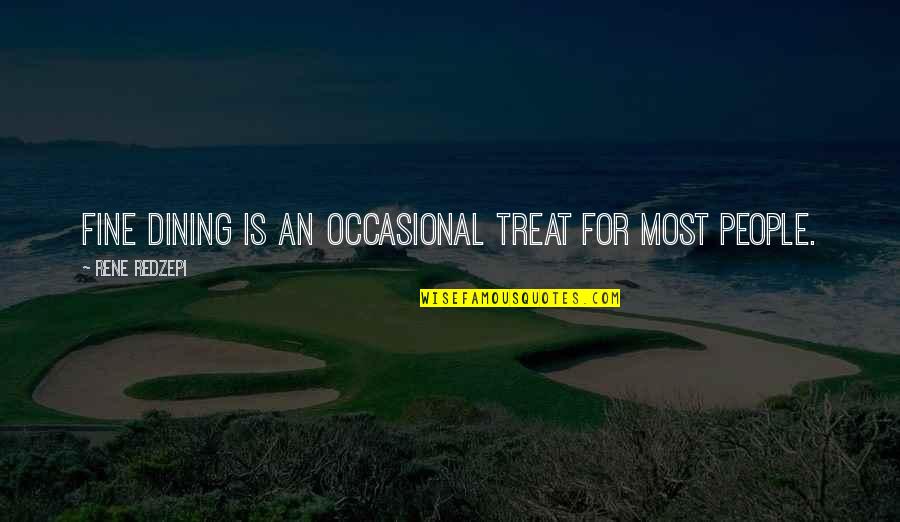 Fine dining is an occasional treat for most people. —
Rene Redzepi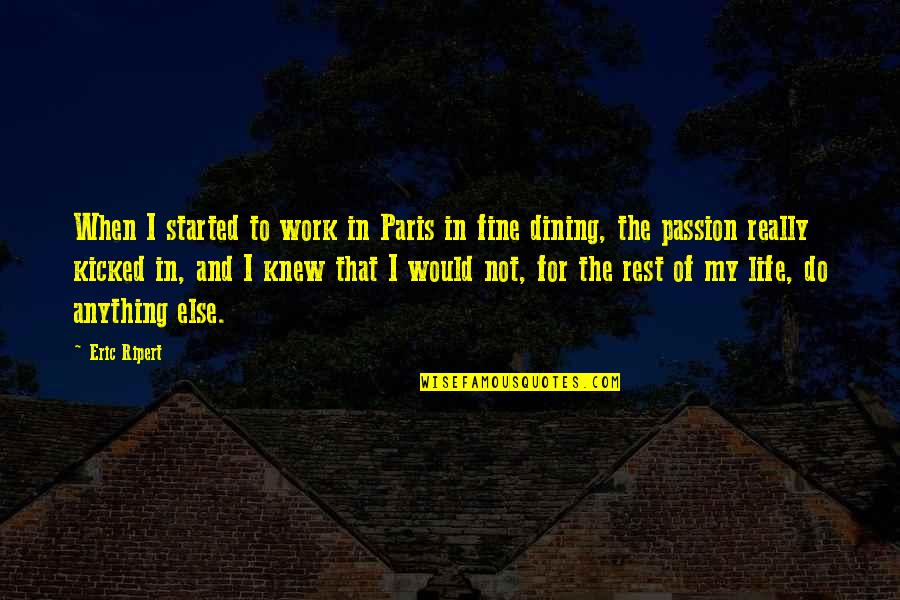 When I started to work in Paris in fine dining, the passion really kicked in, and I knew that I would not, for the rest of my life, do anything else. —
Eric Ripert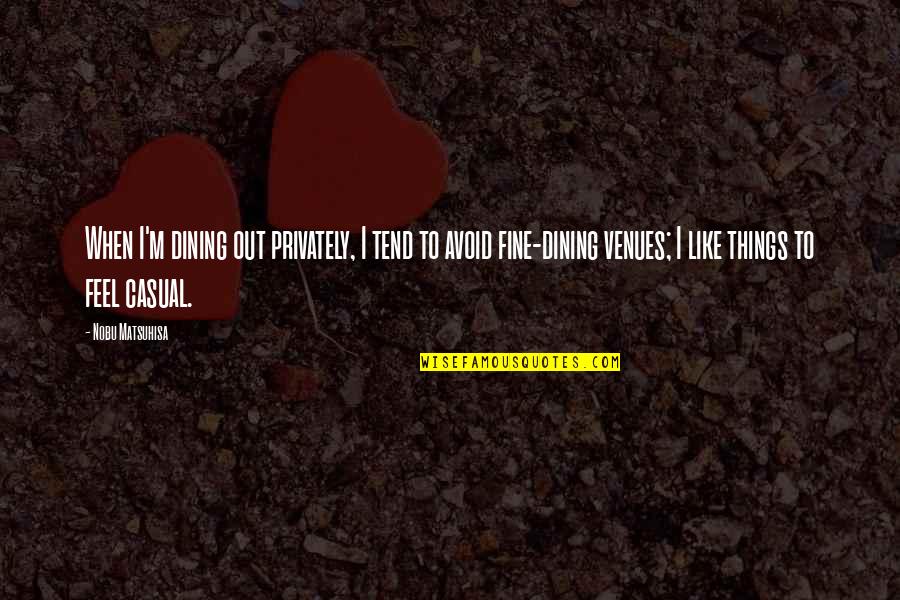 When I'm dining out privately, I tend to avoid fine-dining venues; I like things to feel casual. —
Nobu Matsuhisa