Being Too Proud Quotes
Collection of top 42 famous quotes about Being Too Proud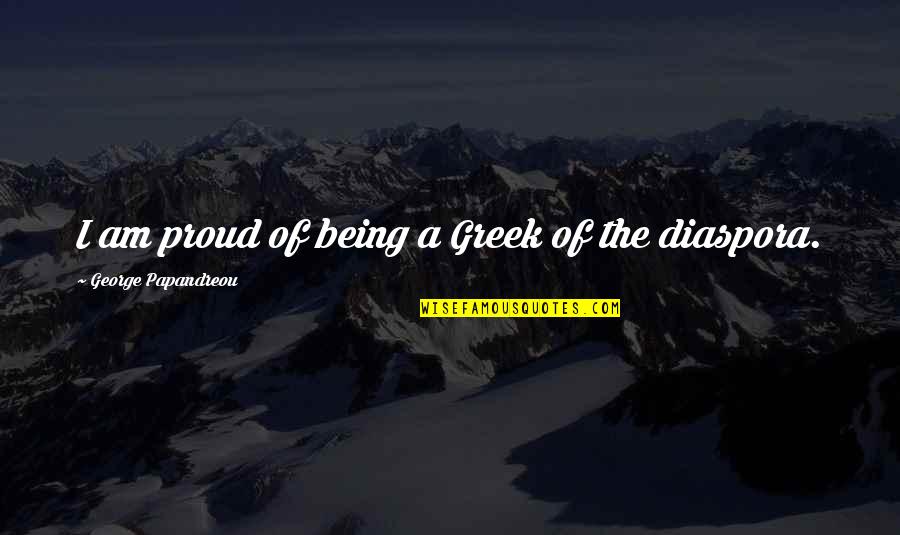 I am proud of being a Greek of the diaspora.
—
George Papandreou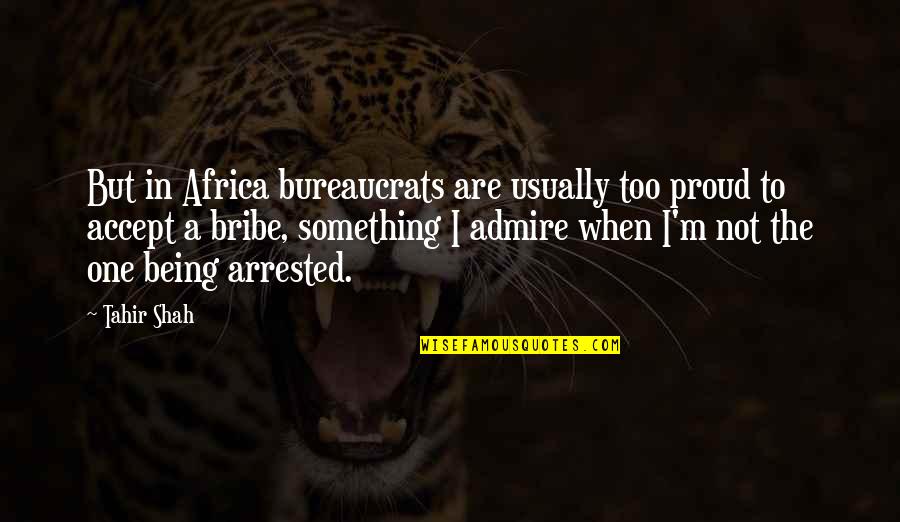 But in Africa bureaucrats are usually too proud to accept a bribe, something I admire when I'm not the one being arrested.
—
Tahir Shah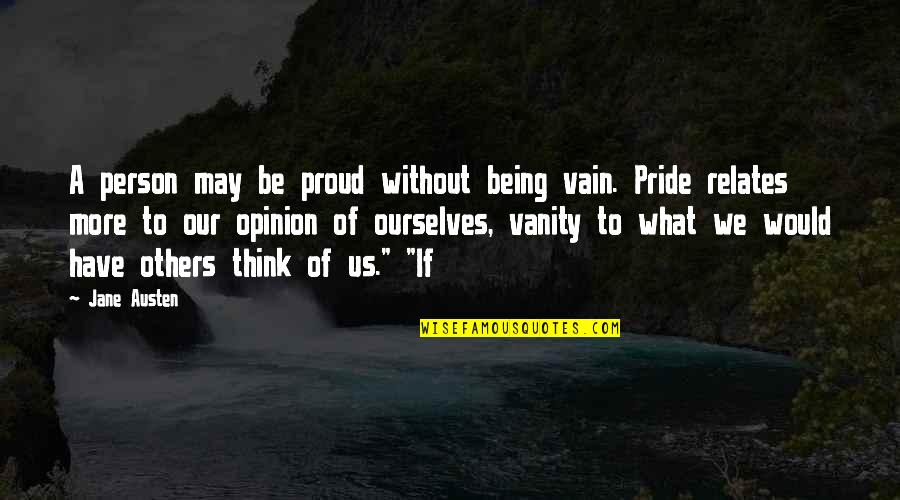 A person may be proud without being vain. Pride relates more to our opinion of ourselves, vanity to what we would have others think of us." "If
—
Jane Austen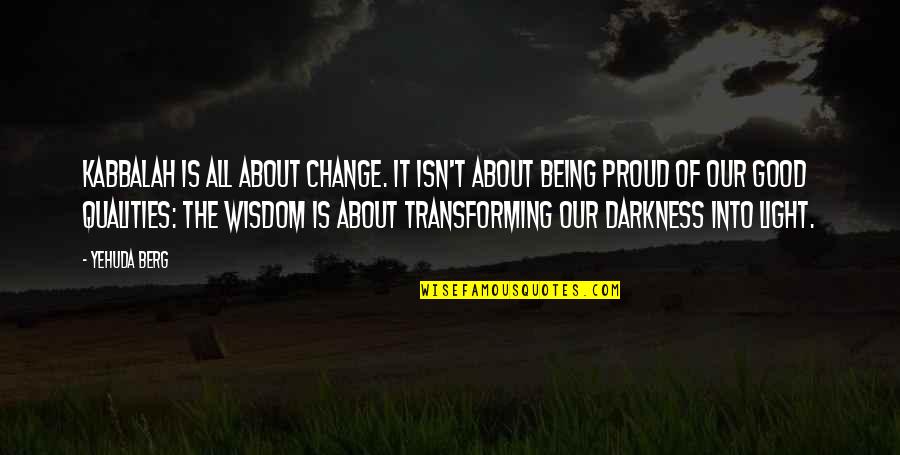 Kabbalah is all about change. It isn't about being proud of our good qualities: the wisdom is about transforming our darkness into light.
—
Yehuda Berg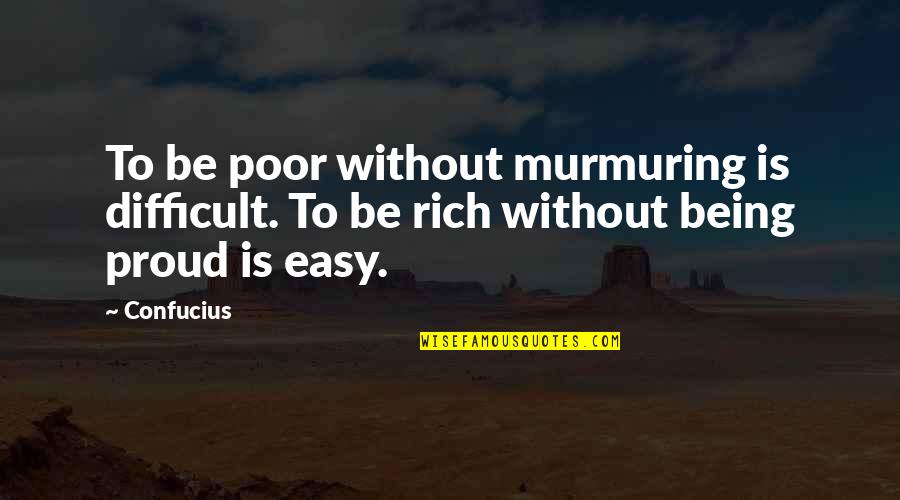 To be poor without murmuring is difficult. To be rich without being proud is easy.
—
Confucius
You should not be too proud and accept help when it is offered, Lenora. Being overconfident will lead to your defeat if not careful
—
James Terzian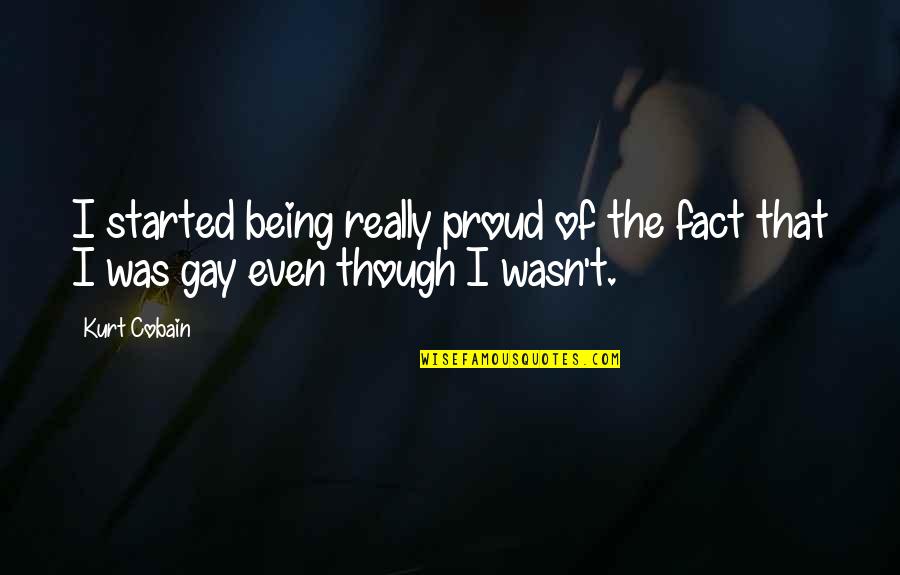 I started being really proud of the fact that I was gay even though I wasn't.
—
Kurt Cobain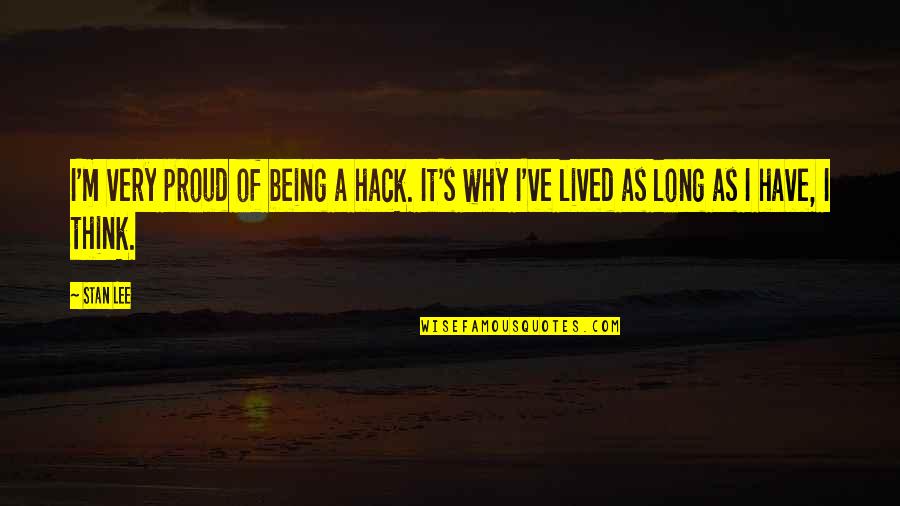 I'm very proud of being a hack. It's why I've lived as long as I have, I think.
—
Stan Lee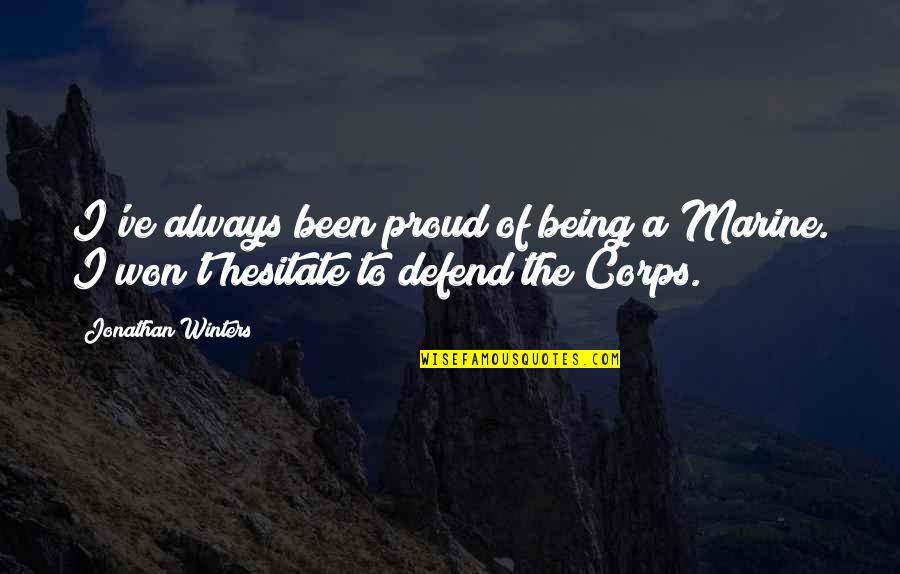 I've always been proud of being a Marine. I won't hesitate to defend the Corps.
—
Jonathan Winters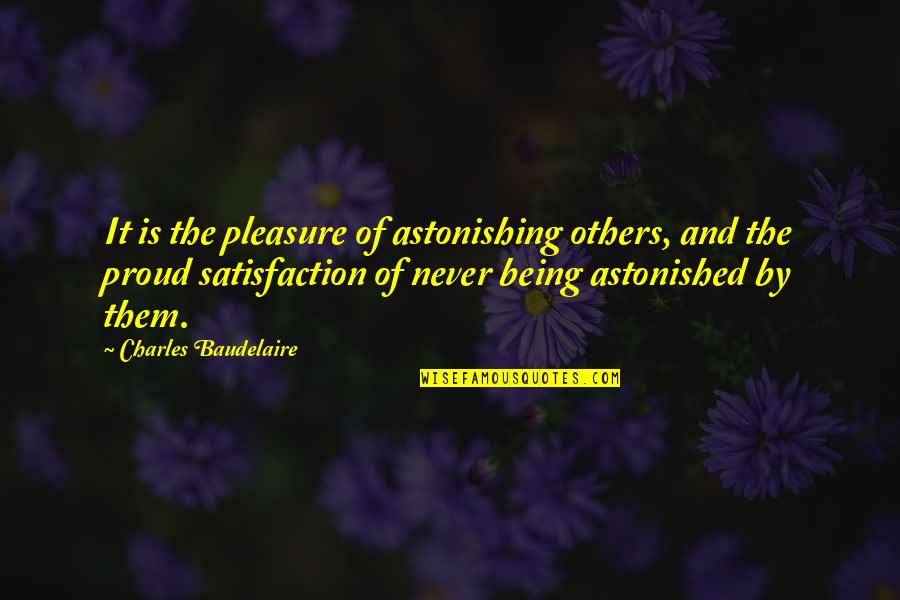 It is the pleasure of astonishing others, and the proud satisfaction of never being astonished by them.
—
Charles Baudelaire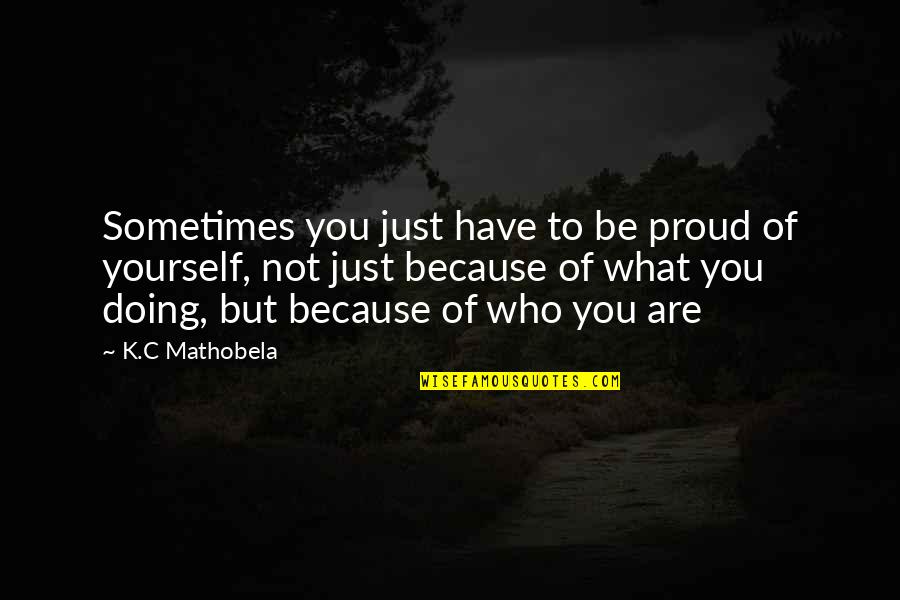 Sometimes you just have to be proud of yourself, not just because of what you doing, but because of who you are —
K.C Mathobela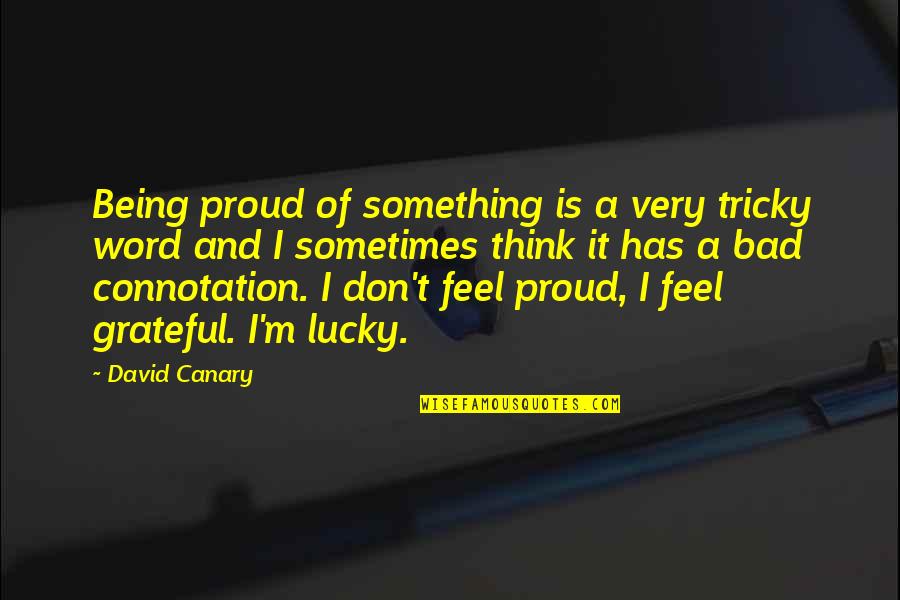 Being proud of something is a very tricky word and I sometimes think it has a bad connotation. I don't feel proud, I feel grateful. I'm lucky. —
David Canary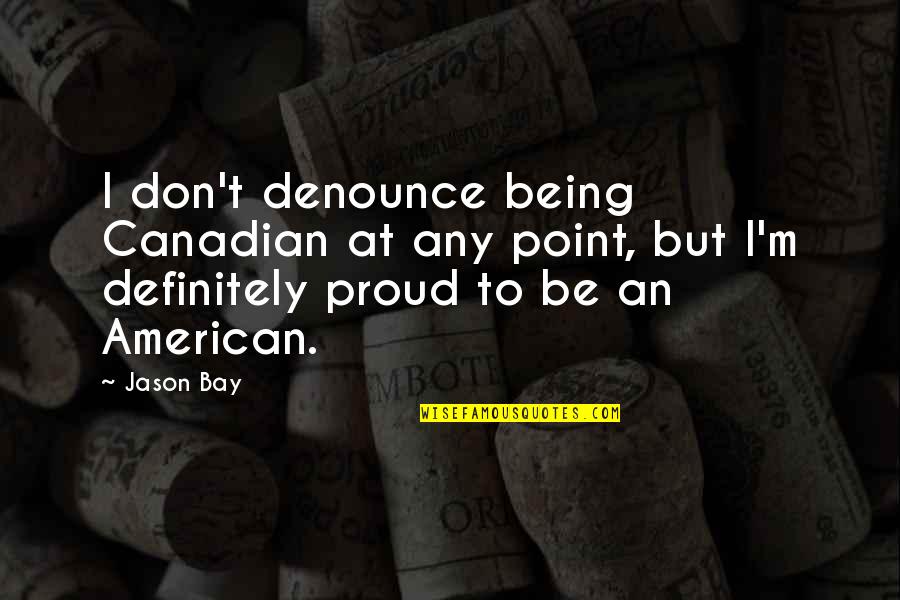 I don't denounce being Canadian at any point, but I'm definitely proud to be an American. —
Jason Bay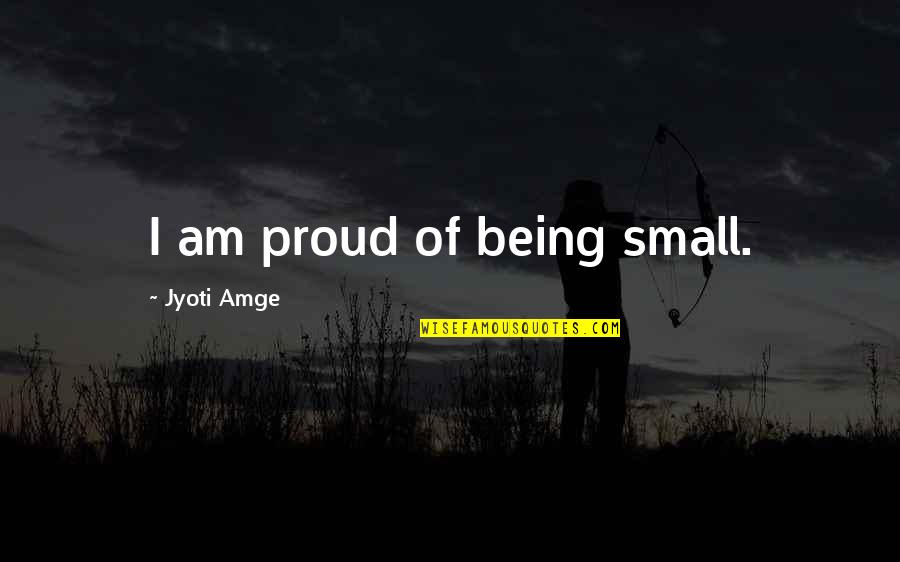 I am proud of being small. —
Jyoti Amge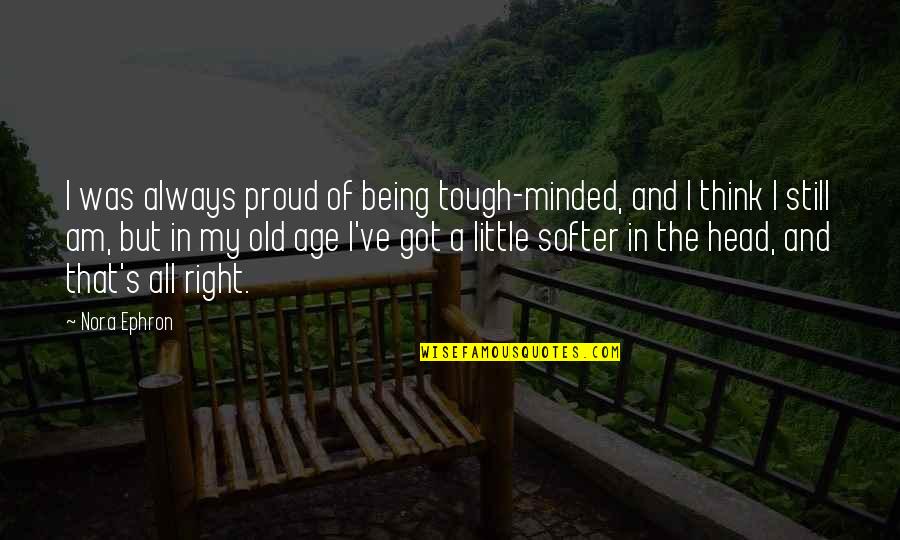 I was always proud of being tough-minded, and I think I still am, but in my old age I've got a little softer in the head, and that's all right. —
Nora Ephron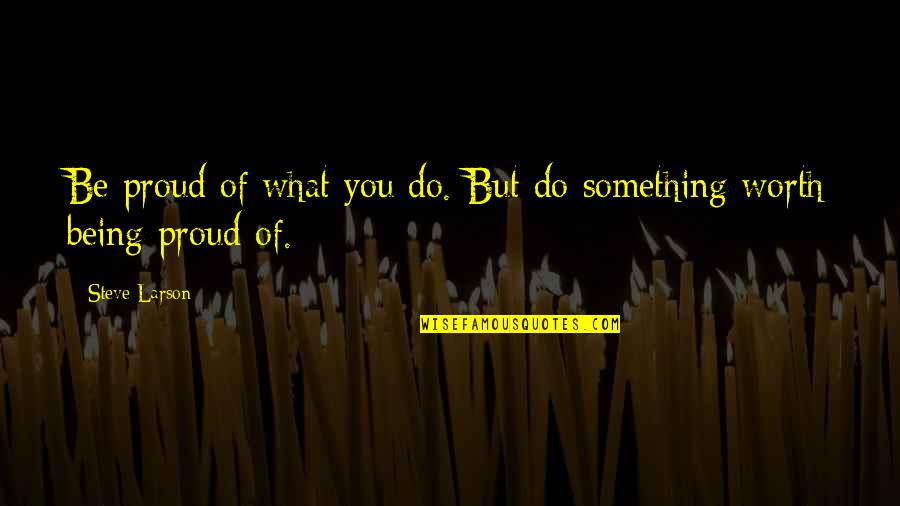 Be proud of what you do. But do something worth being proud of. —
Steve Larson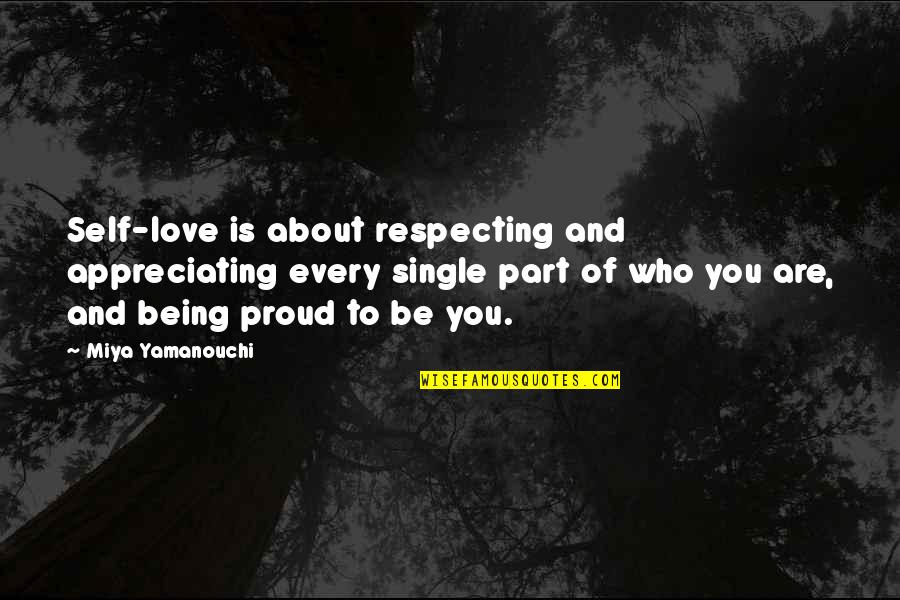 Self-love is about respecting and appreciating every single part of who you are, and being proud to be you. —
Miya Yamanouchi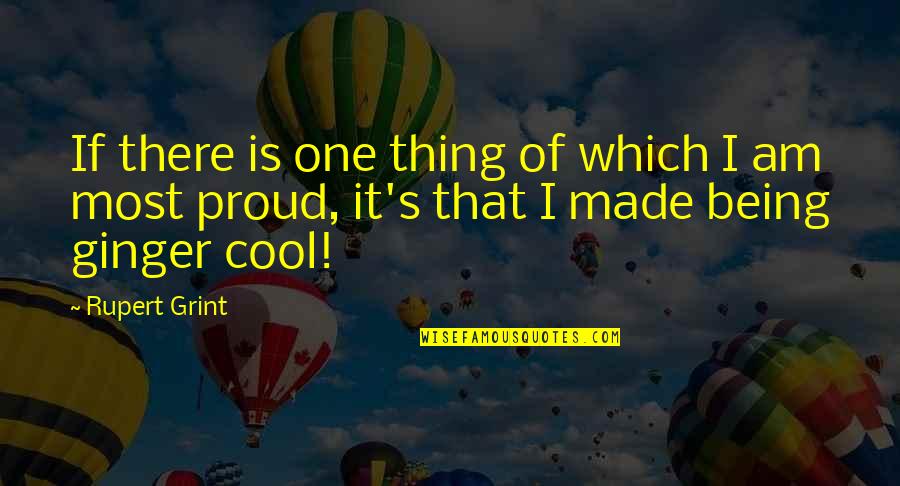 If there is one thing of which I am most proud, it's that I made being ginger cool! —
Rupert Grint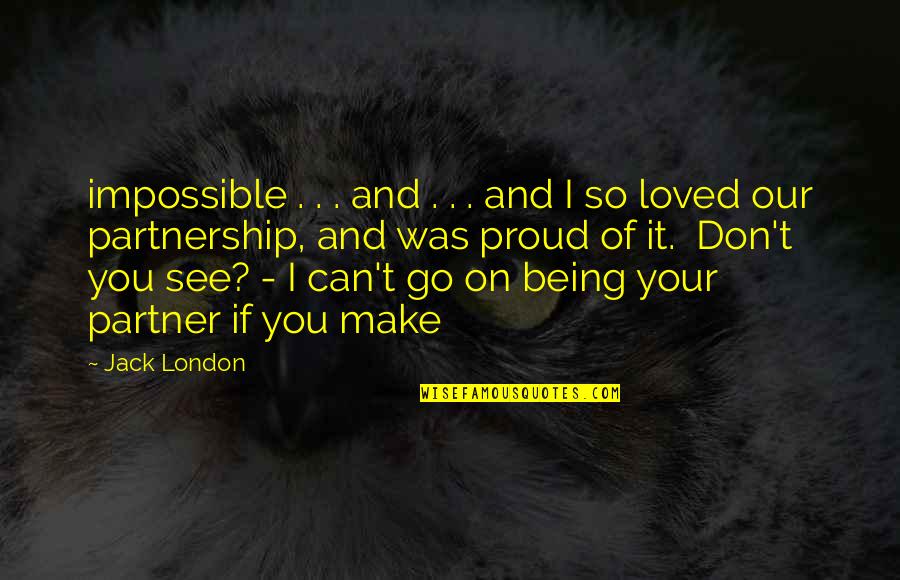 impossible . . . and . . . and I so loved our partnership, and was proud of it. Don't you see? - I can't go on being your partner if you make —
Jack London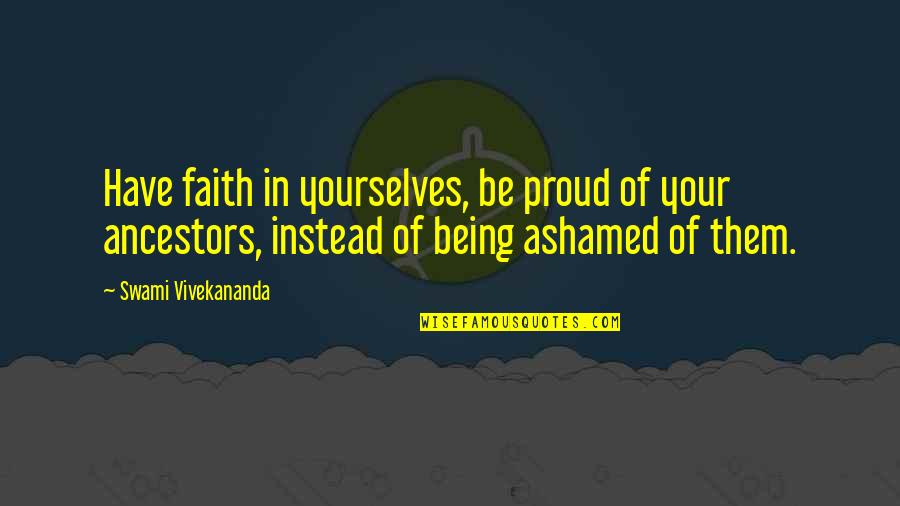 Have faith in yourselves, be proud of your ancestors, instead of being ashamed of them. —
Swami Vivekananda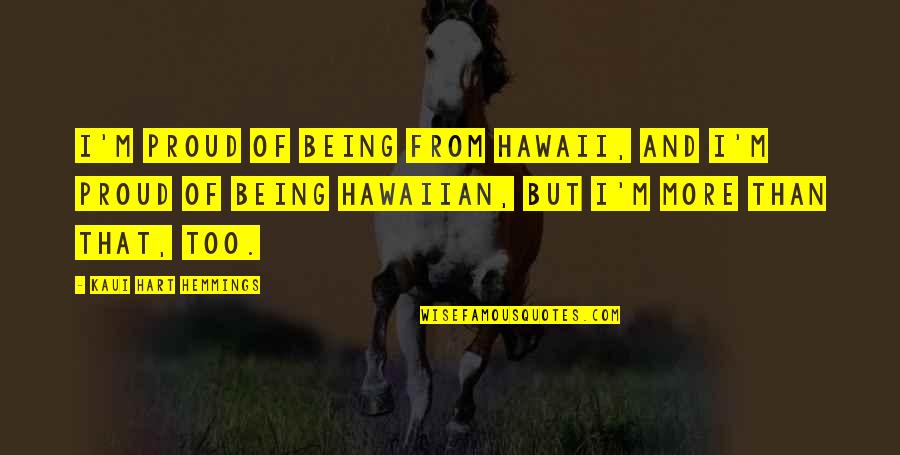 I'm proud of being from Hawaii, and I'm proud of being Hawaiian, but I'm more than that, too. —
Kaui Hart Hemmings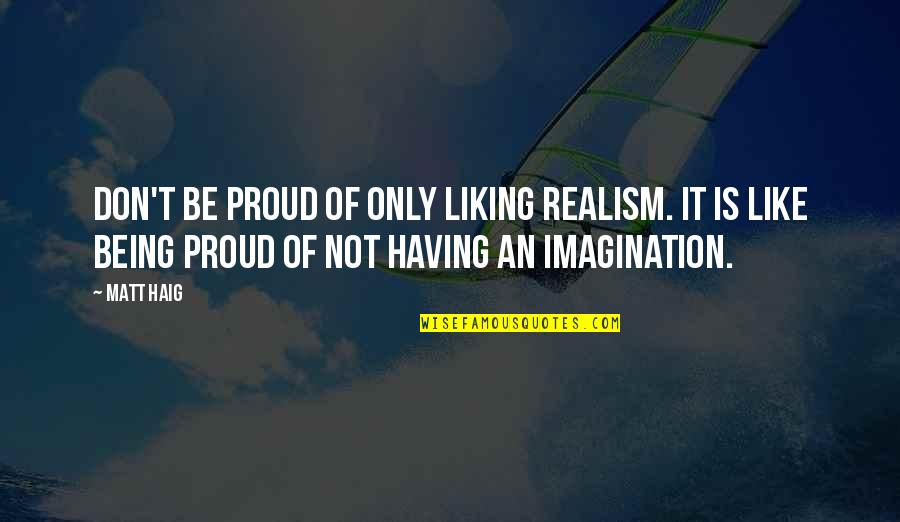 Don't be proud of only liking realism. It is like being proud of not having an imagination. —
Matt Haig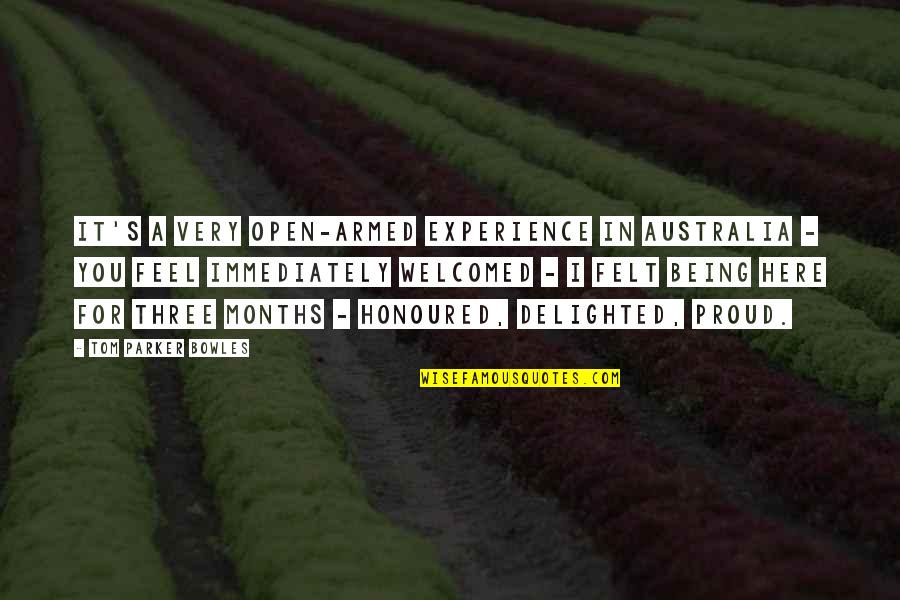 It's a very open-armed experience in Australia - you feel immediately welcomed - I felt being here for three months - honoured, delighted, proud. —
Tom Parker Bowles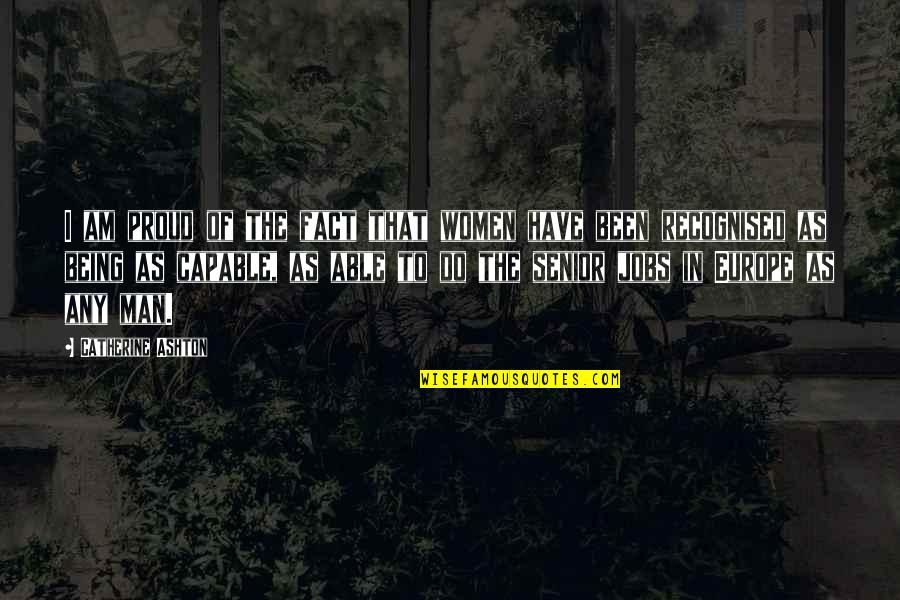 I am proud of the fact that women have been recognised as being as capable, as able to do the senior jobs in Europe as any man. —
Catherine Ashton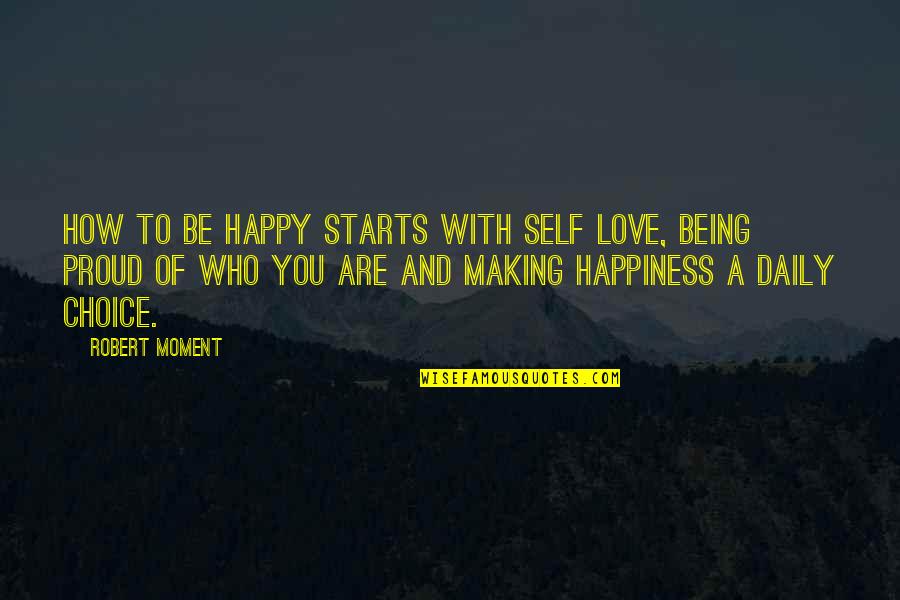 How to be happy starts with self love, being proud of who you are and making happiness a daily choice. —
Robert Moment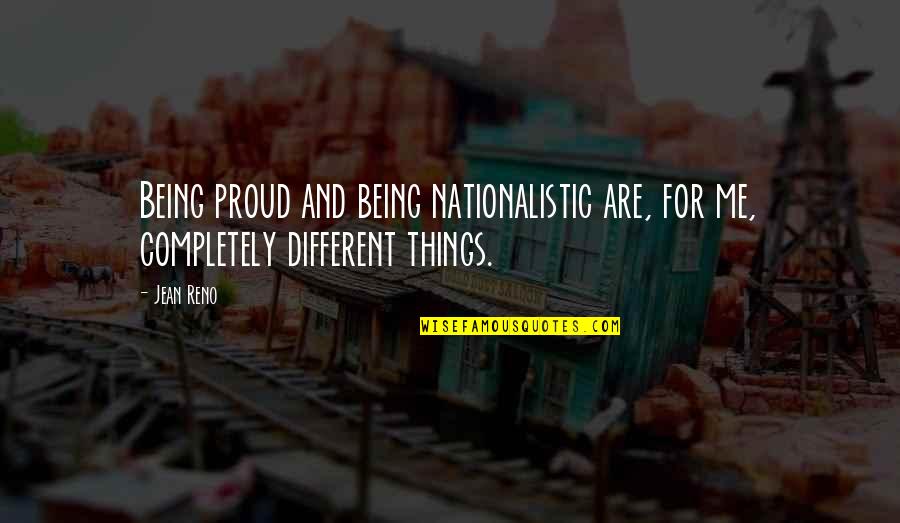 Being proud and being nationalistic are, for me, completely different things. —
Jean Reno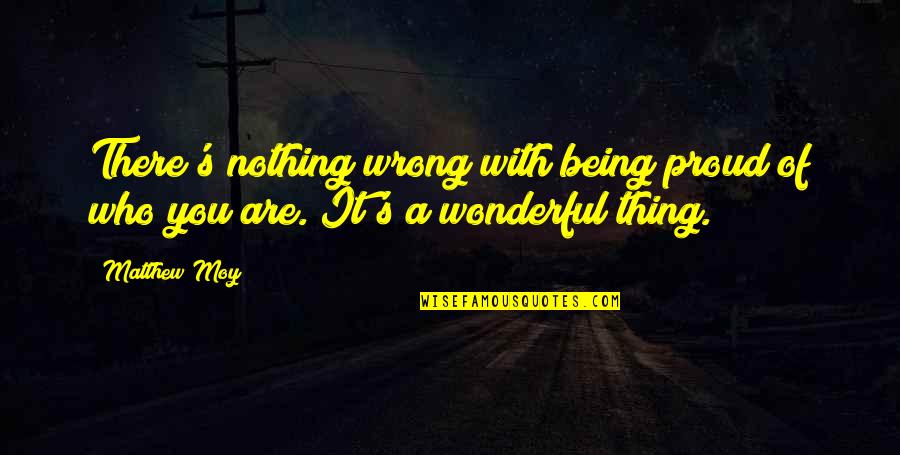 There's nothing wrong with being proud of who you are. It's a wonderful thing. —
Matthew Moy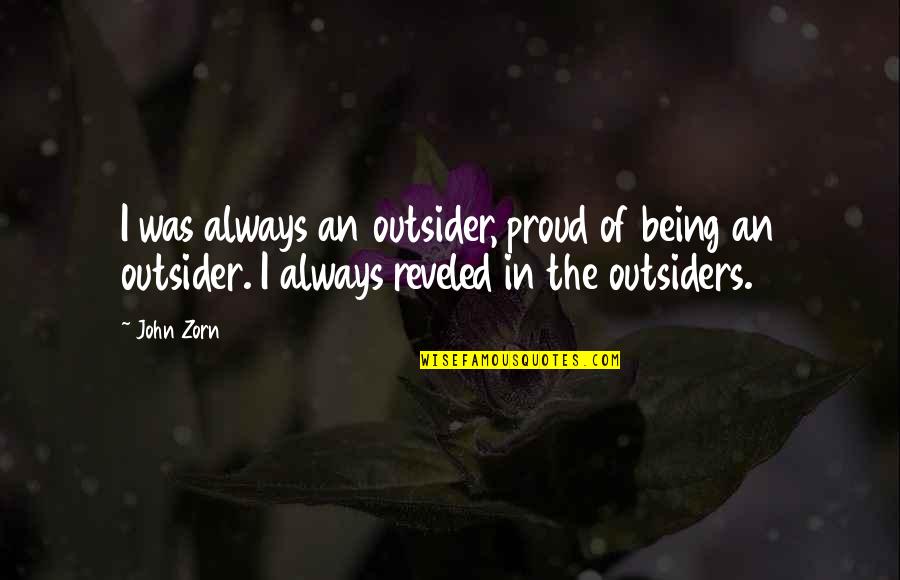 I was always an outsider, proud of being an outsider. I always reveled in the outsiders. —
John Zorn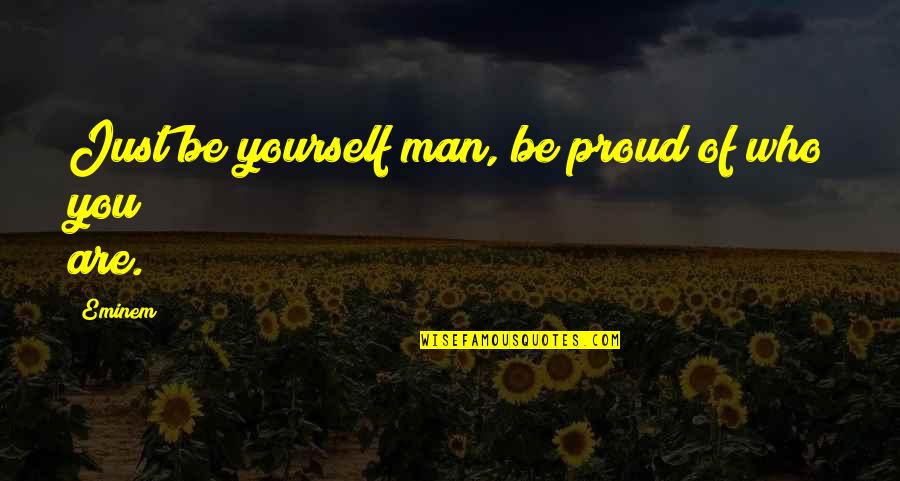 Just be yourself man, be proud of who you are. —
Eminem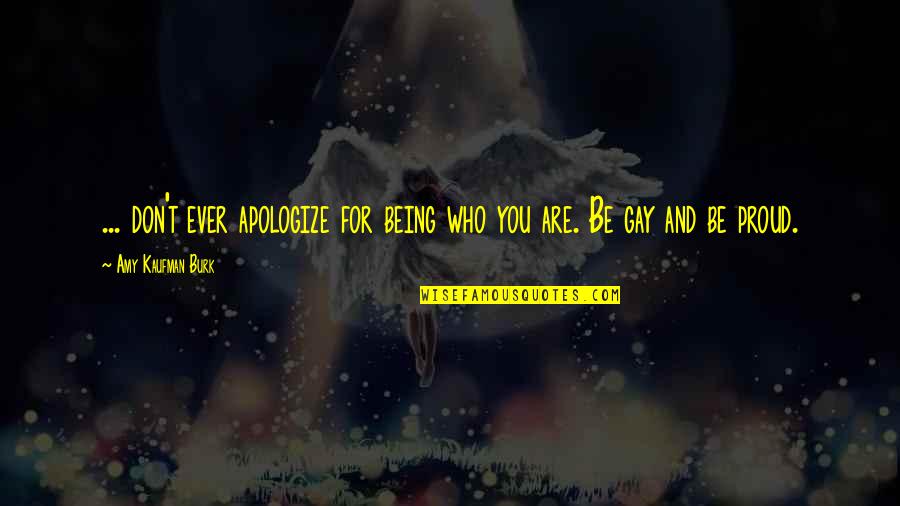 ... don't ever apologize for being who you are. Be gay and be proud. —
Amy Kaufman Burk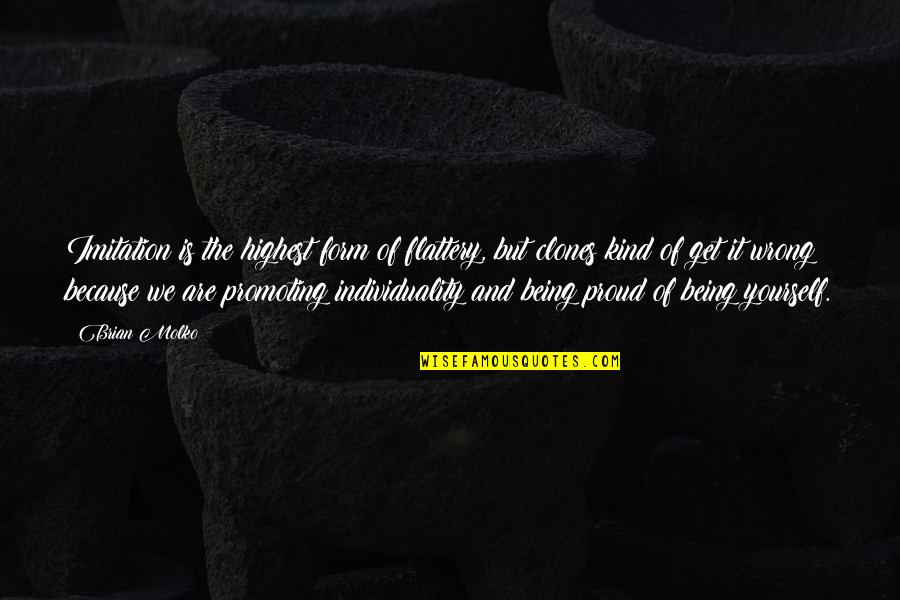 Imitation is the highest form of flattery, but clones kind of get it wrong because we are promoting individuality and being proud of being yourself. —
Brian Molko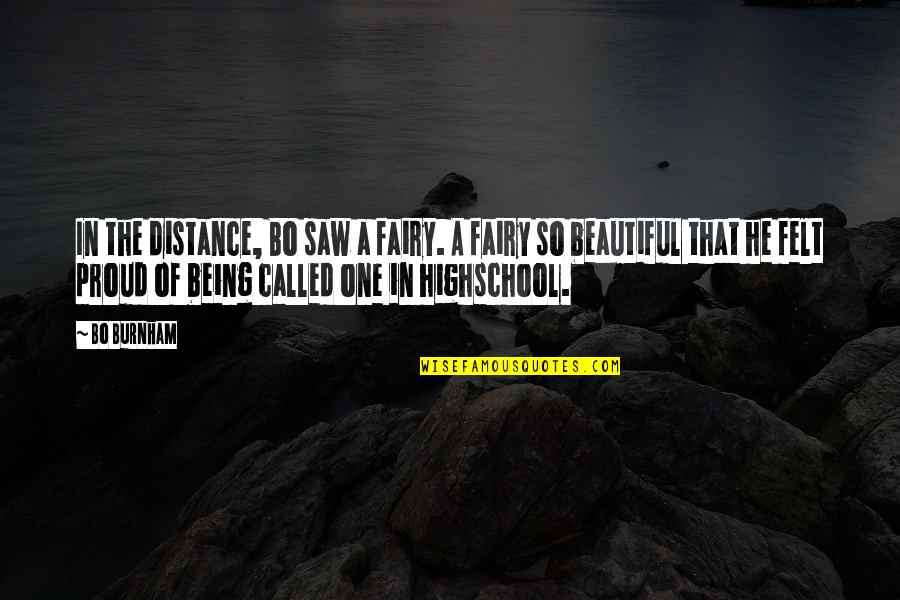 In the distance, Bo saw a fairy. A fairy so beautiful that he felt proud of being called one in highschool. —
Bo Burnham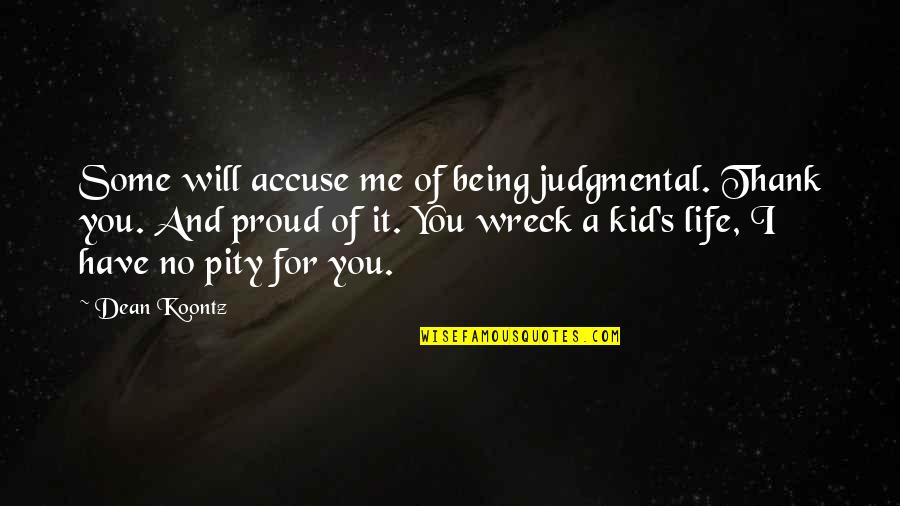 Some will accuse me of being judgmental. Thank you. And proud of it. You wreck a kid's life, I have no pity for you. —
Dean Koontz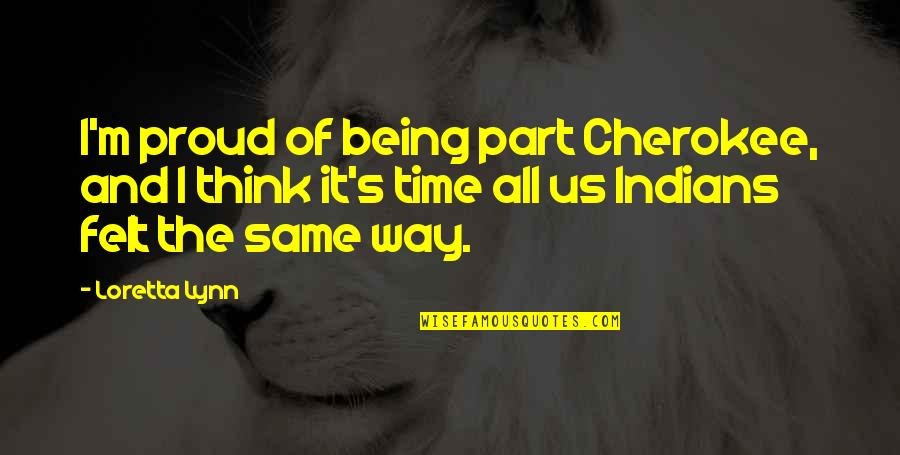 I'm proud of being part Cherokee, and I think it's time all us Indians felt the same way. —
Loretta Lynn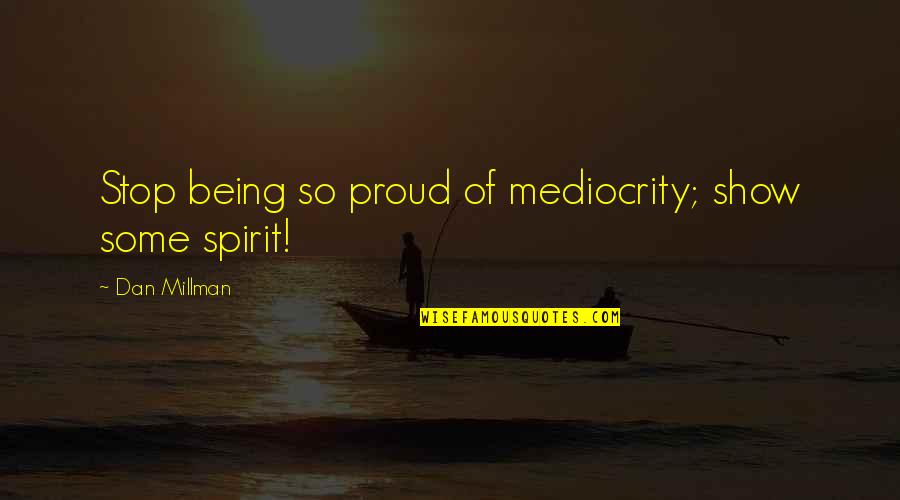 Stop being so proud of mediocrity; show some spirit! —
Dan Millman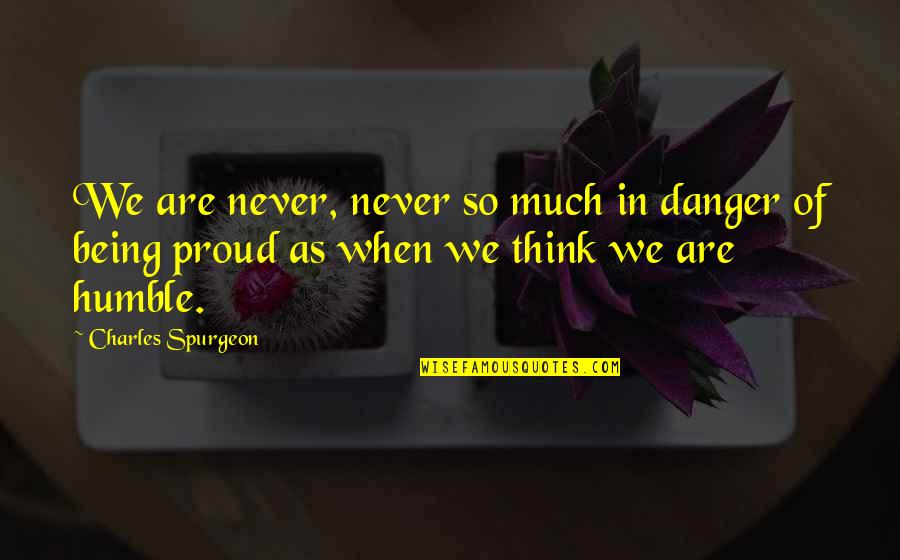 We are never, never so much in danger of being proud as when we think we are humble. —
Charles Spurgeon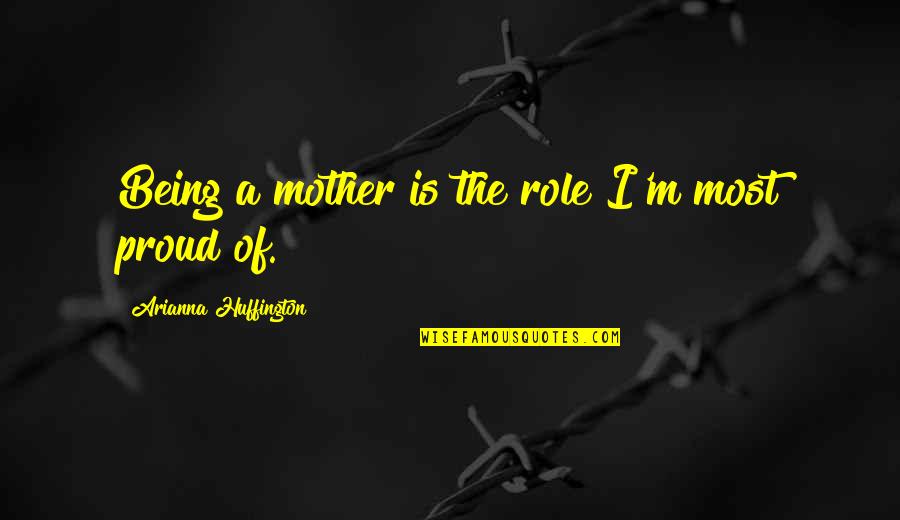 Being a mother is the role I'm most proud of. —
Arianna Huffington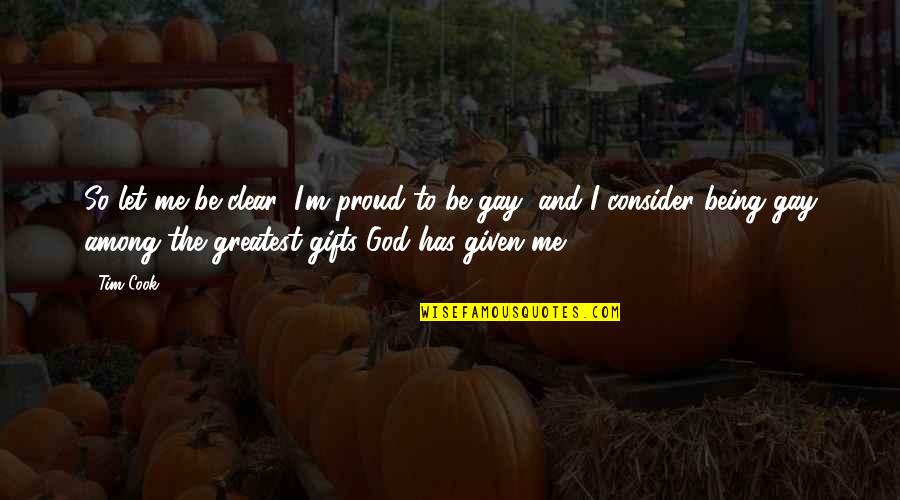 So let me be clear: I'm proud to be gay, and I consider being gay among the greatest gifts God has given me. —
Tim Cook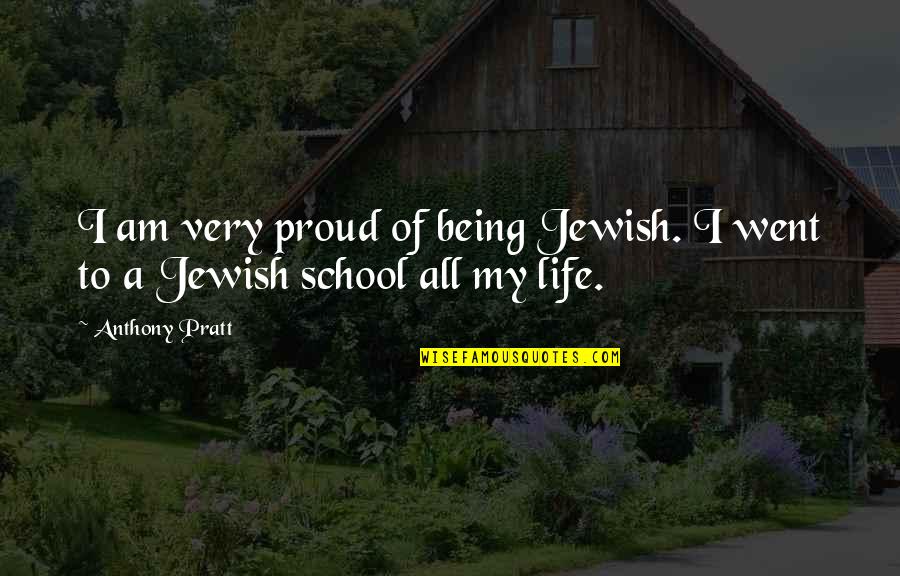 I am very proud of being Jewish. I went to a Jewish school all my life. —
Anthony Pratt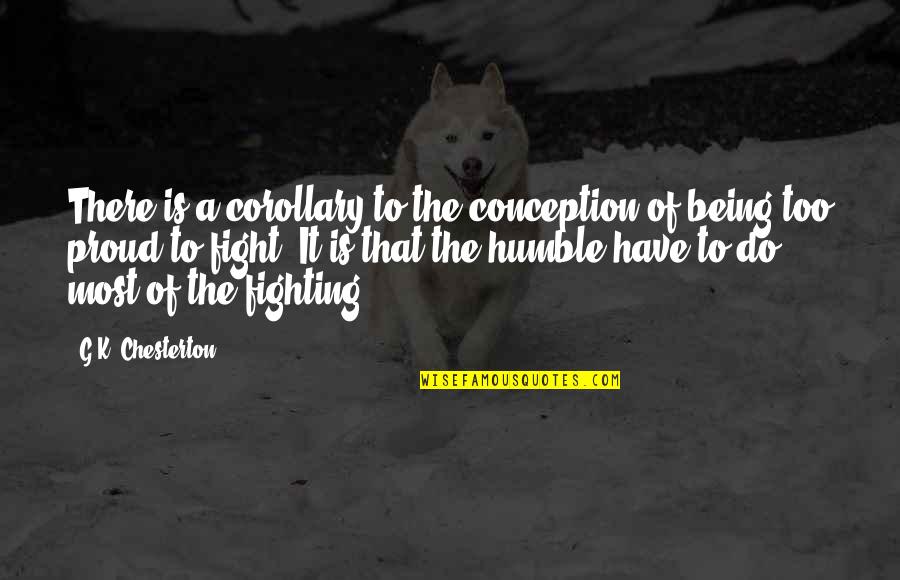 There is a corollary to the conception of
being too proud
to fight. It is that the humble have to do most of the fighting. —
G.K. Chesterton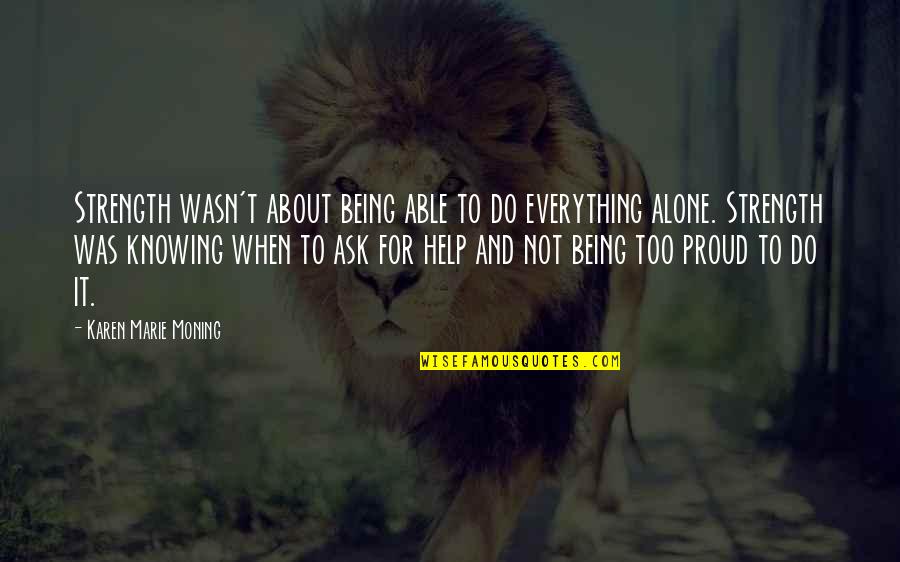 Strength wasn't about being able to do everything alone. Strength was knowing when to ask for help and not
being too proud
to do it. —
Karen Marie Moning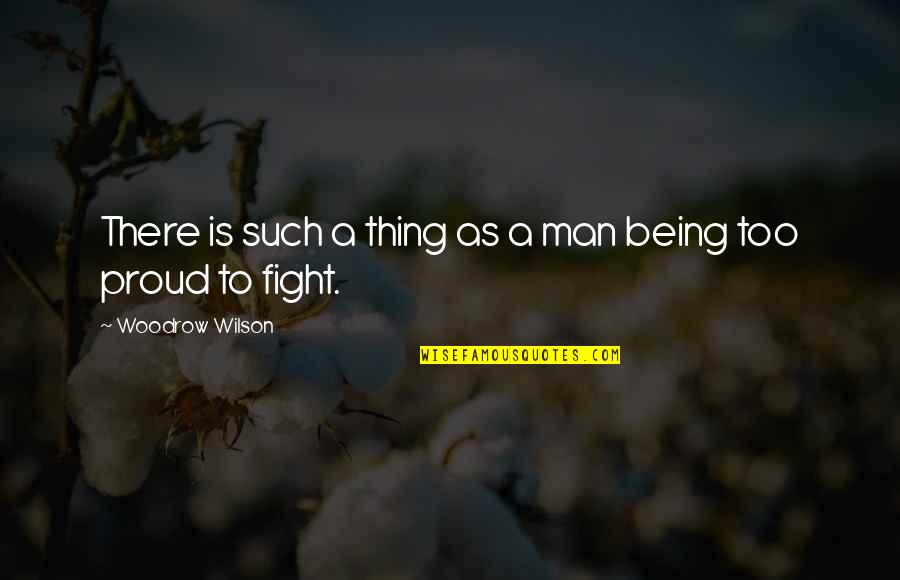 There is such a thing as a man
being too proud
to fight. —
Woodrow Wilson