Been Busy Quotes
Collection of top 54 famous quotes about Been Busy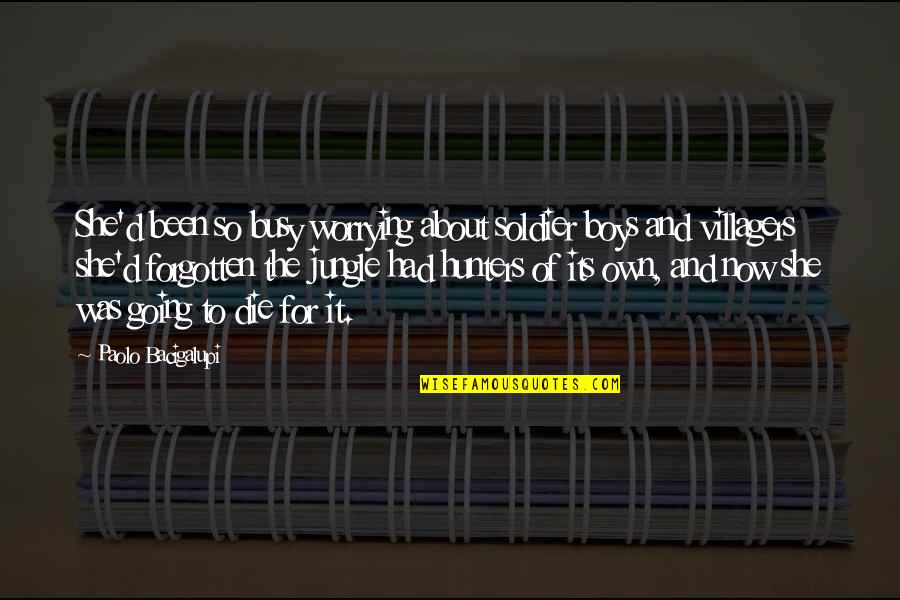 She'd been so busy worrying about soldier boys and villagers she'd forgotten the jungle had hunters of its own, and now she was going to die for it.
—
Paolo Bacigalupi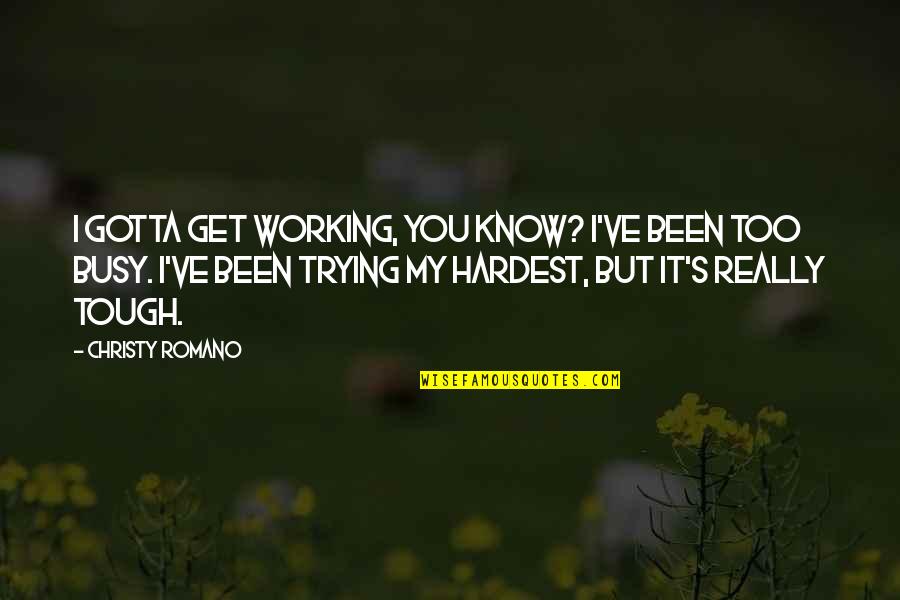 I gotta get working, you know? I've been too busy. I've been trying my hardest, but it's really tough.
—
Christy Romano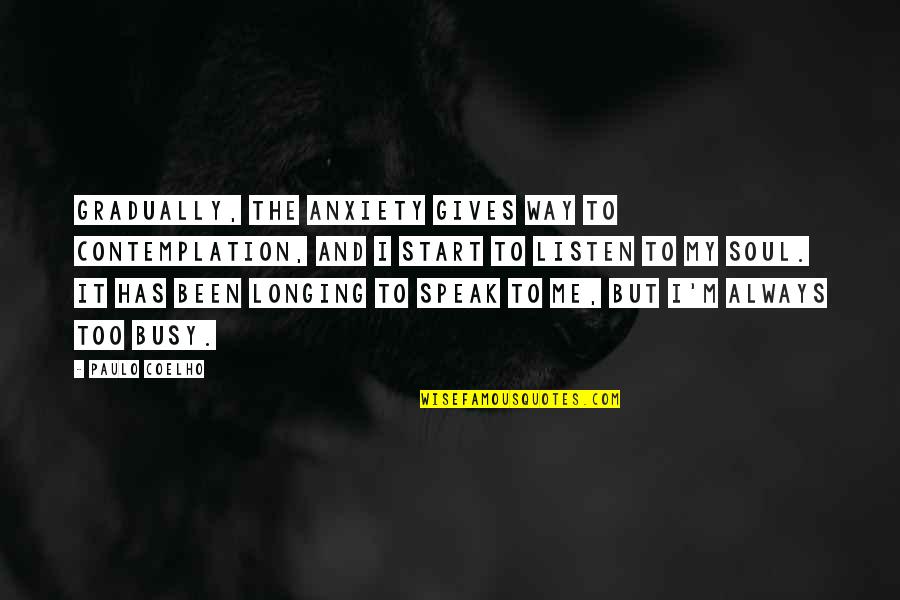 Gradually, the anxiety gives way to contemplation, and I start to listen to my soul. It has been longing to speak to me, but I'm always too busy.
—
Paulo Coelho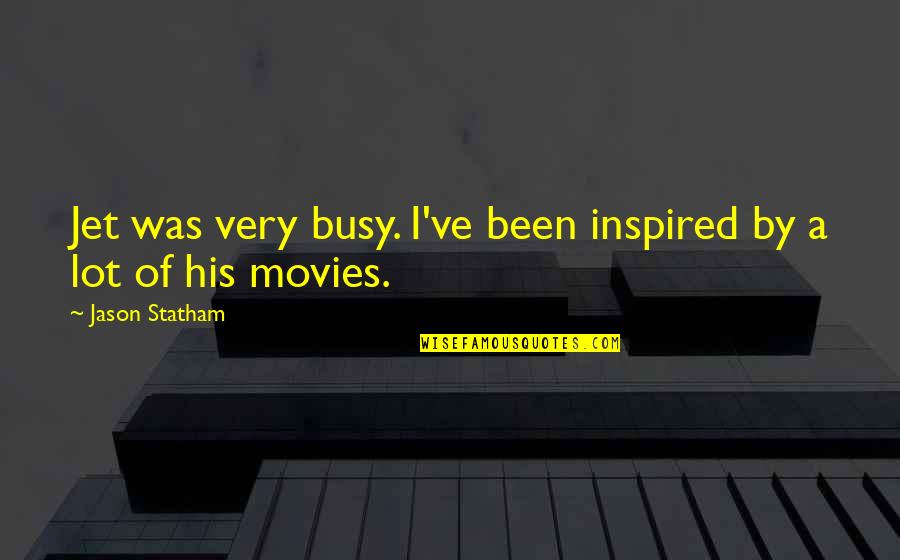 Jet was very busy. I've been inspired by a lot of his movies.
—
Jason Statham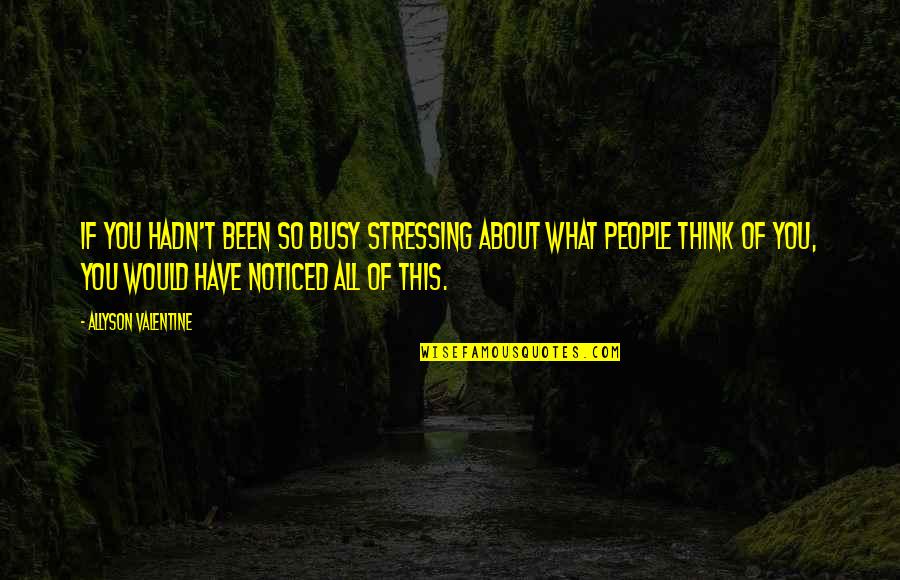 If you hadn't been so busy stressing about what people think of you, you would have noticed all of this.
—
Allyson Valentine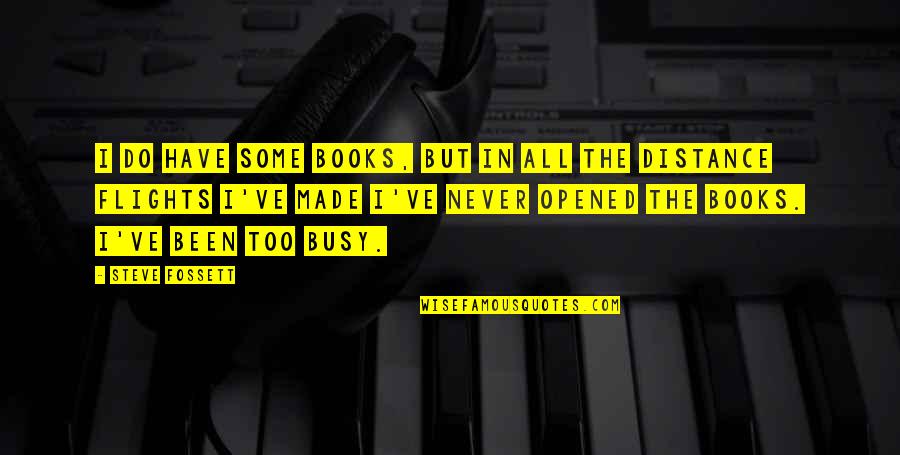 I do have some books, but in all the distance flights I've made I've never opened the books. I've been too busy.
—
Steve Fossett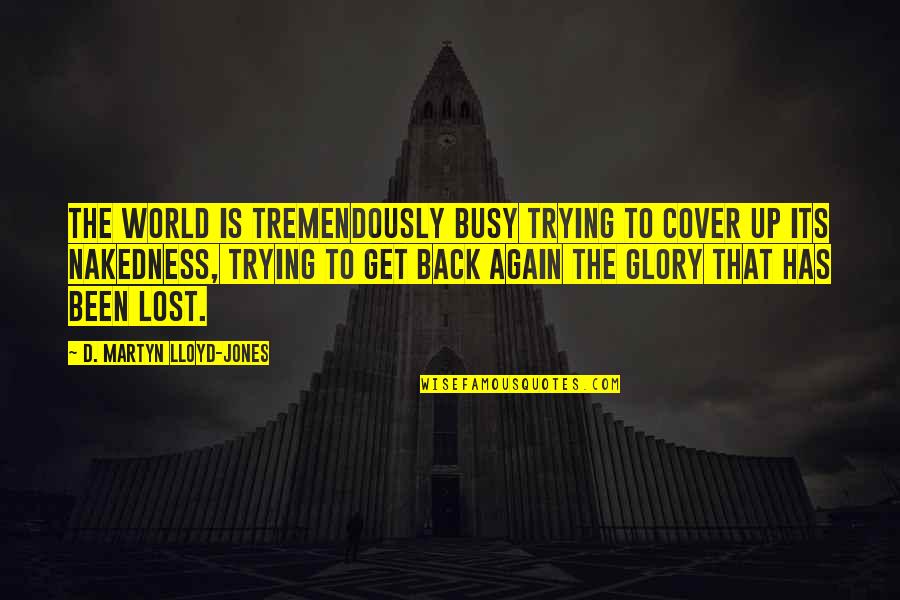 The world is tremendously busy trying to cover up its nakedness, trying to get back again the glory that has been lost.
—
D. Martyn Lloyd-Jones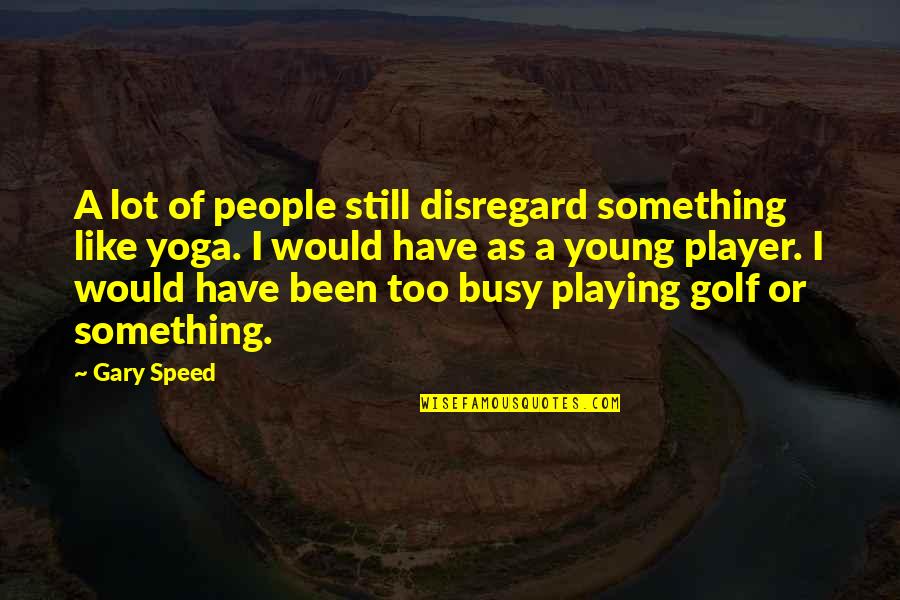 A lot of people still disregard something like yoga. I would have as a young player. I would have been too busy playing golf or something.
—
Gary Speed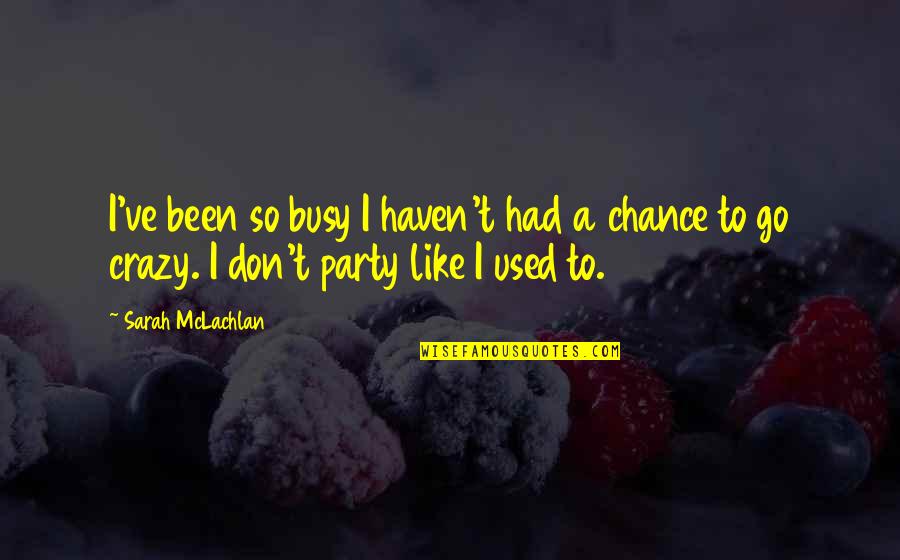 I've been so busy I haven't had a chance to go crazy. I don't party like I used to.
—
Sarah McLachlan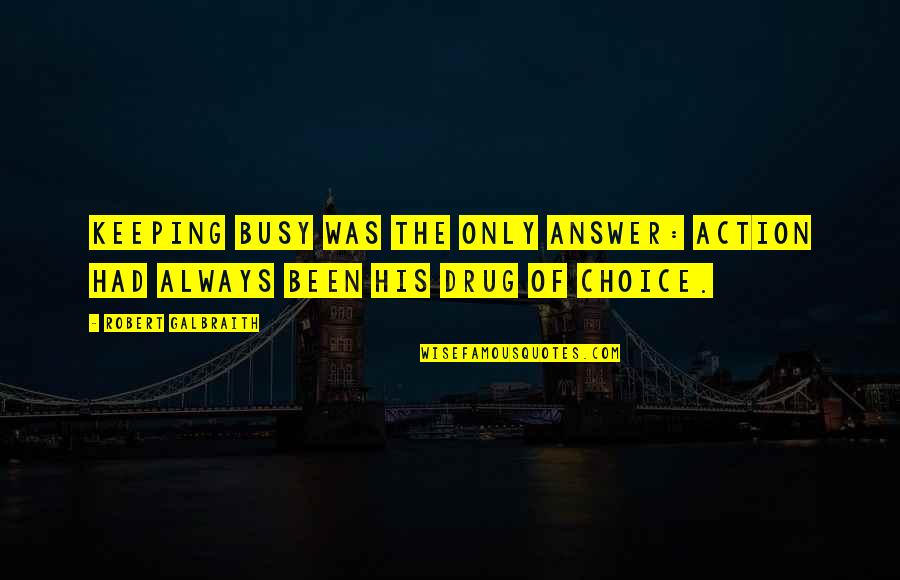 Keeping busy was the only answer: action had always been his drug of choice. —
Robert Galbraith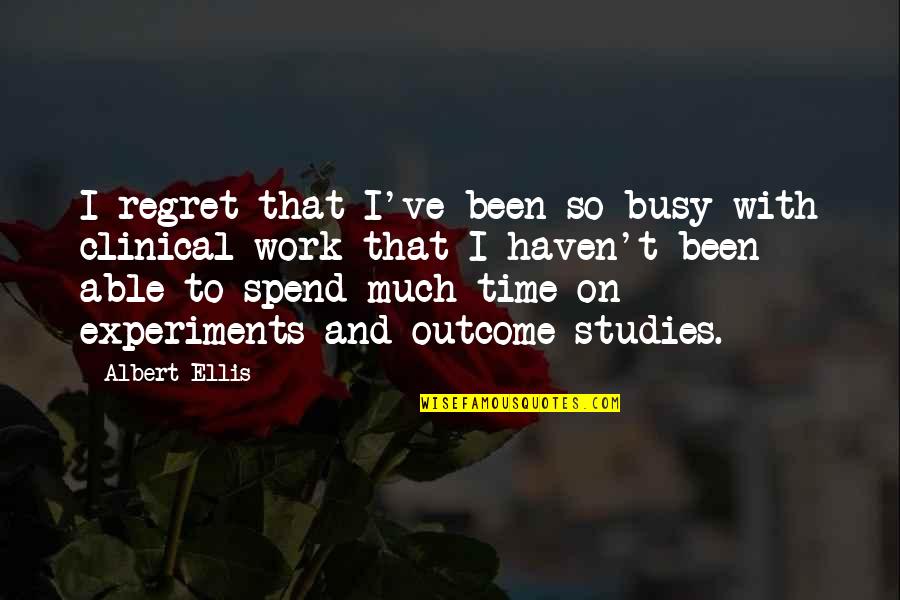 I regret that I've been so busy with clinical work that I haven't been able to spend much time on experiments and outcome studies. —
Albert Ellis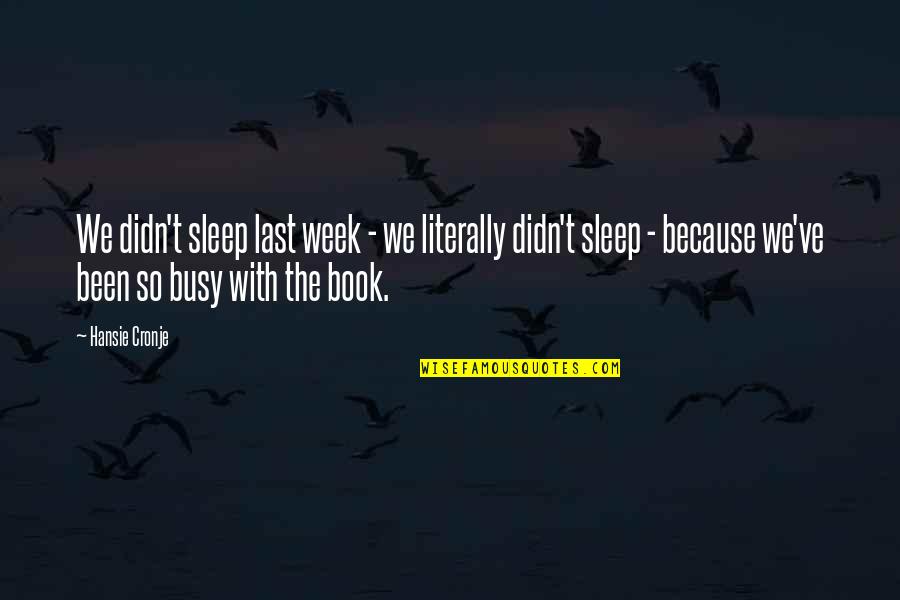 We didn't sleep last week - we literally didn't sleep - because we've been so busy with the book. —
Hansie Cronje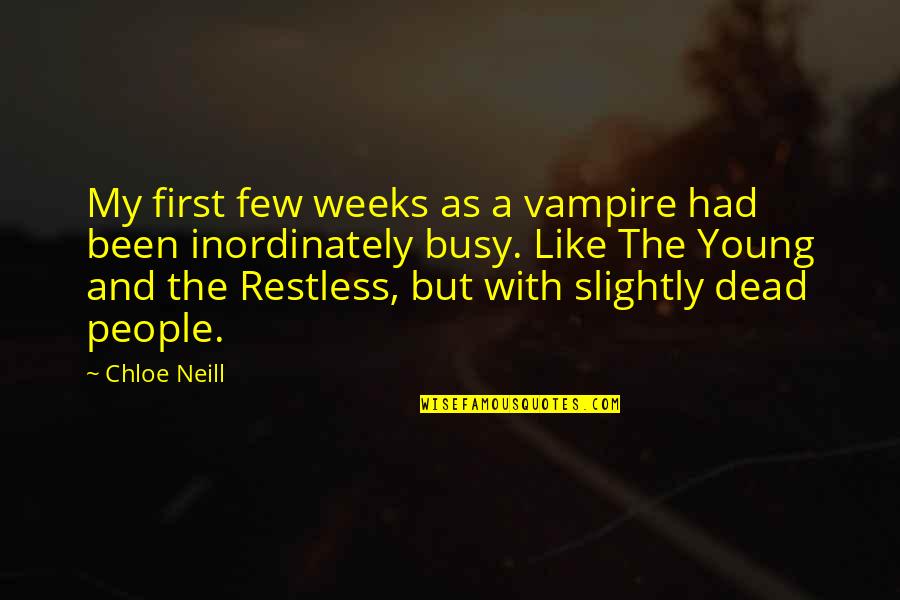 My first few weeks as a vampire had been inordinately busy. Like The Young and the Restless, but with slightly dead people. —
Chloe Neill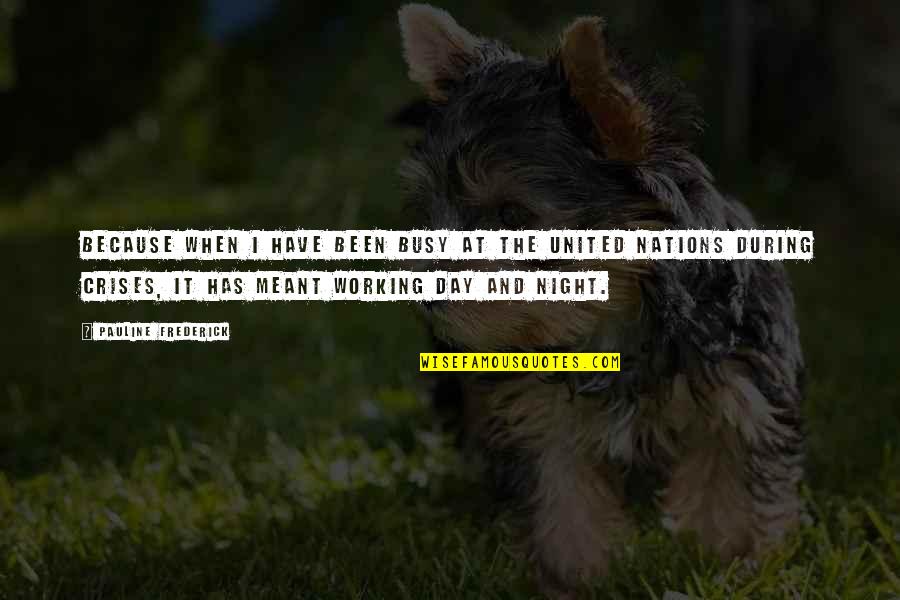 Because when I have
been busy
at the United Nations during crises, it has meant working day and night. —
Pauline Frederick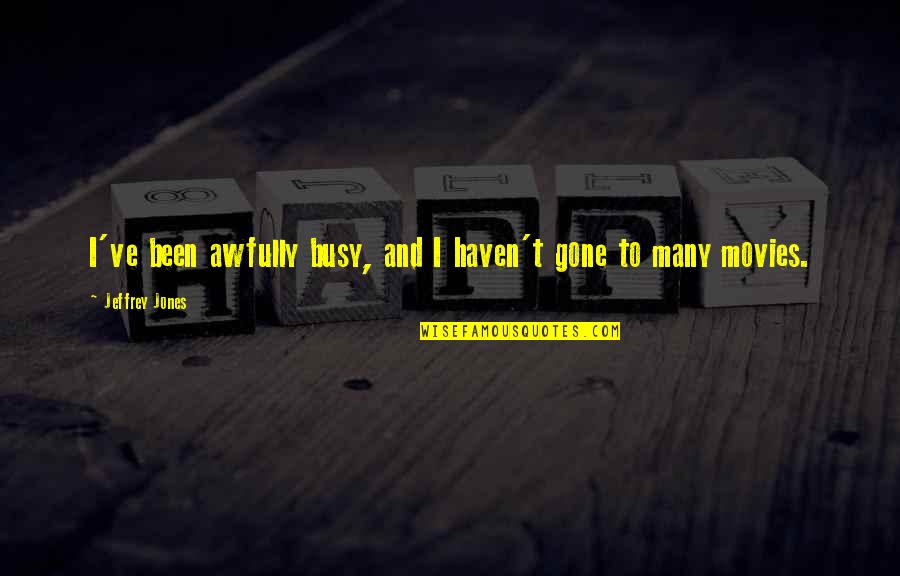 I've been awfully busy, and I haven't gone to many movies. —
Jeffrey Jones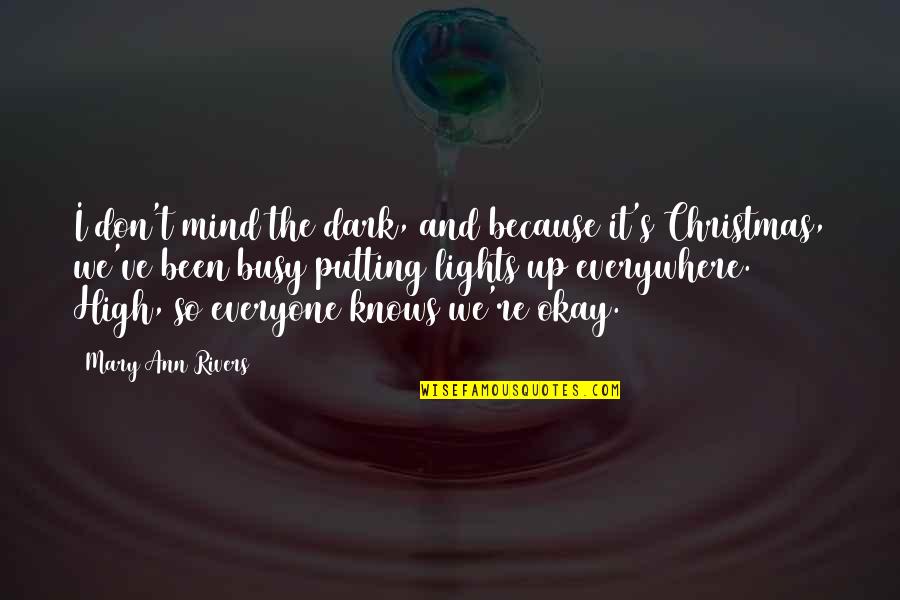 I don't mind the dark, and because it's Christmas, we've
been busy
putting lights up everywhere. High, so everyone knows we're okay. —
Mary Ann Rivers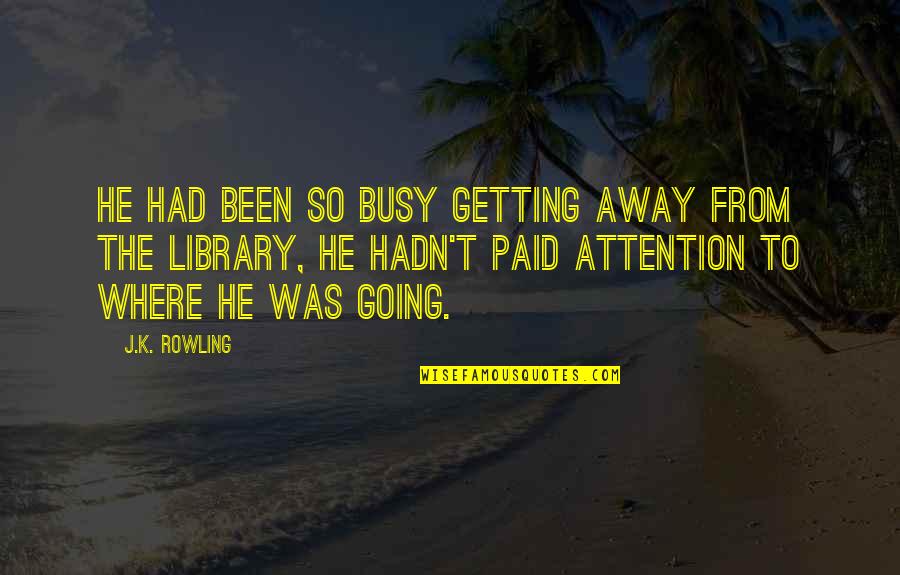 He had been so busy getting away from the library, he hadn't paid attention to where he was going. —
J.K. Rowling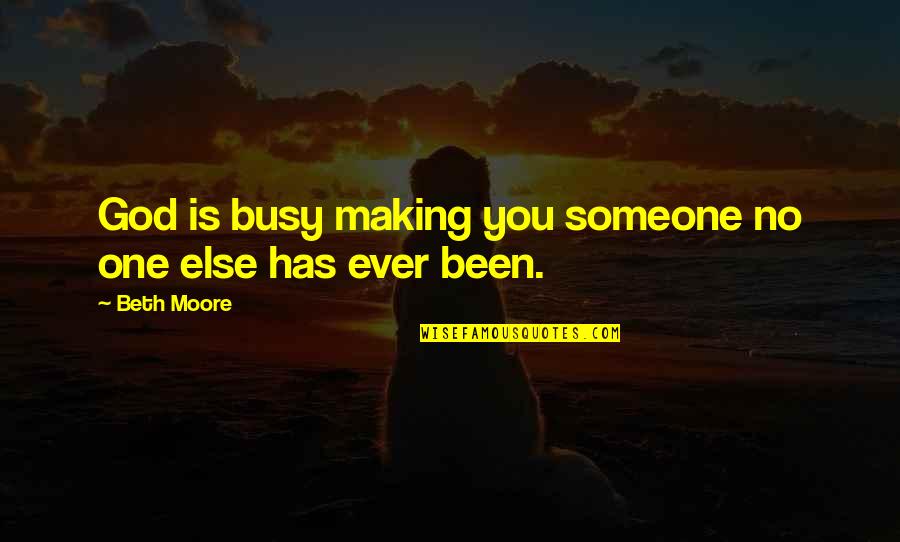 God is busy making you someone no one else has ever been. —
Beth Moore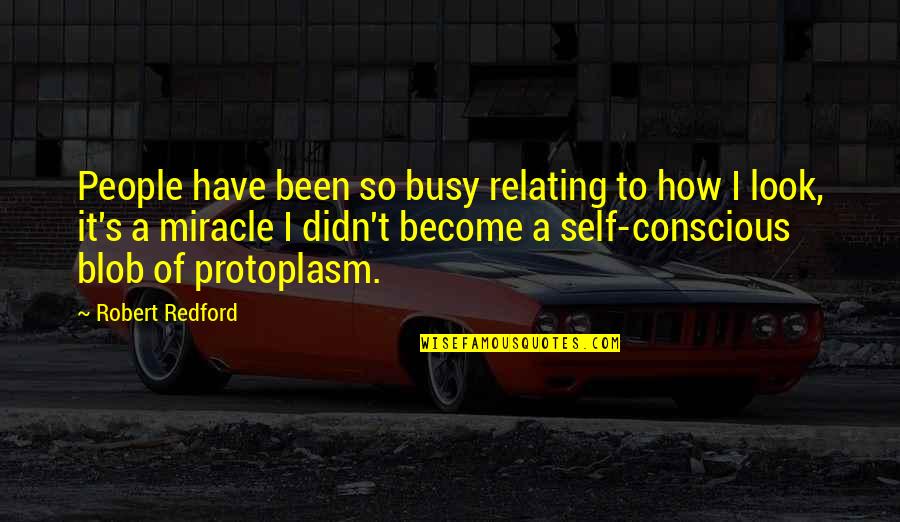 People have been so busy relating to how I look, it's a miracle I didn't become a self-conscious blob of protoplasm. —
Robert Redford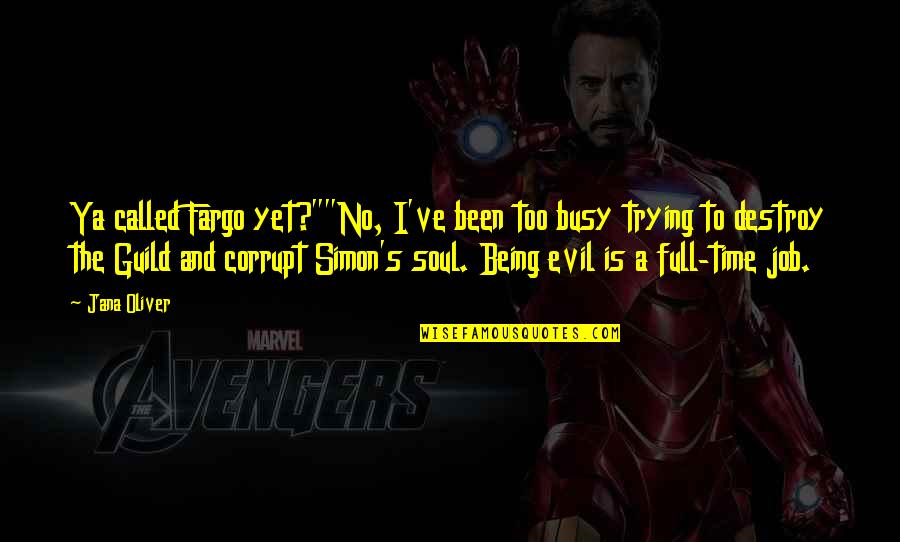 Ya called Fargo yet?"
"No, I've been too busy trying to destroy the Guild and corrupt Simon's soul. Being evil is a full-time job. —
Jana Oliver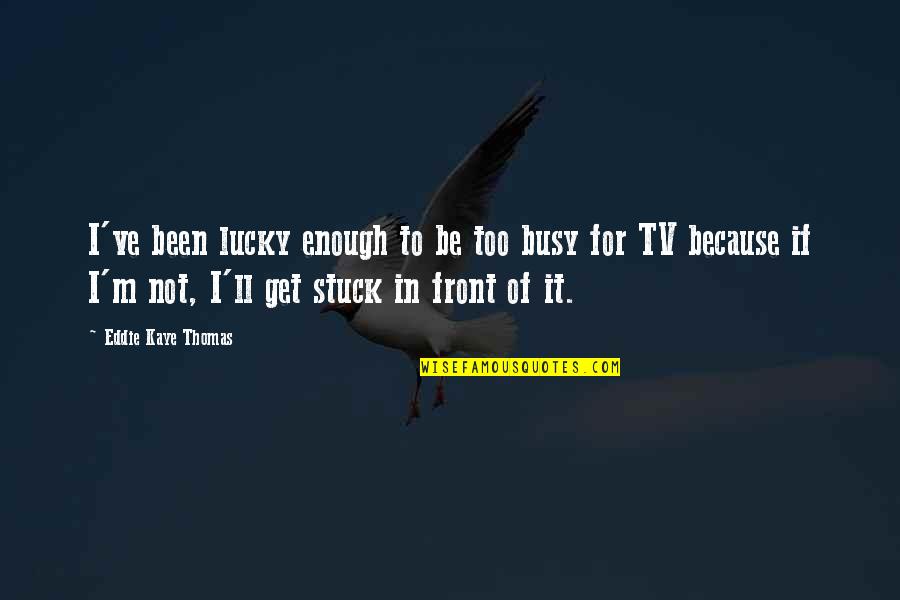 I've been lucky enough to be too busy for TV because if I'm not, I'll get stuck in front of it. —
Eddie Kaye Thomas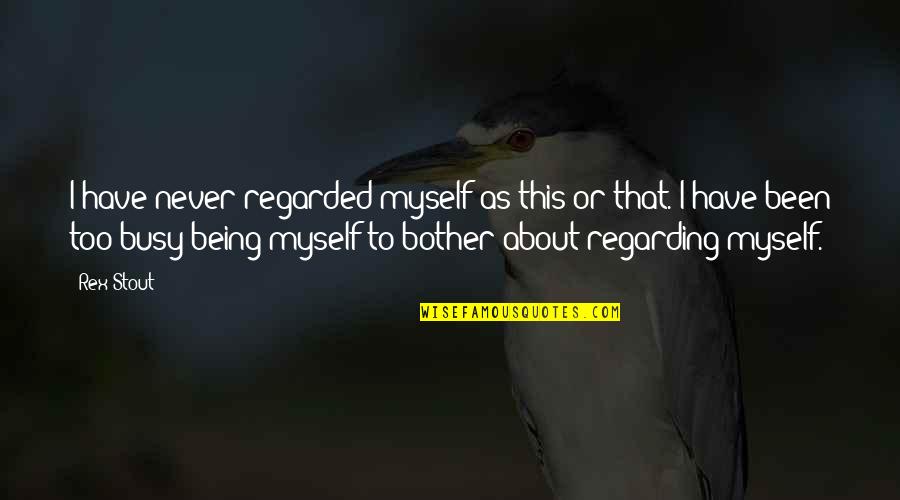 I have never regarded myself as this or that. I have been too busy being myself to bother about regarding myself. —
Rex Stout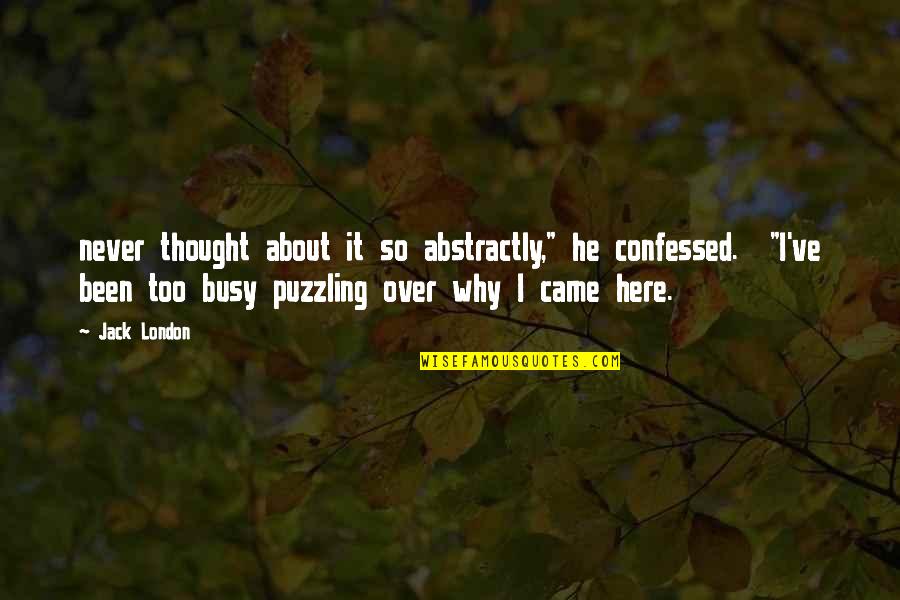 never thought about it so abstractly," he confessed. "I've been too busy puzzling over why I came here. —
Jack London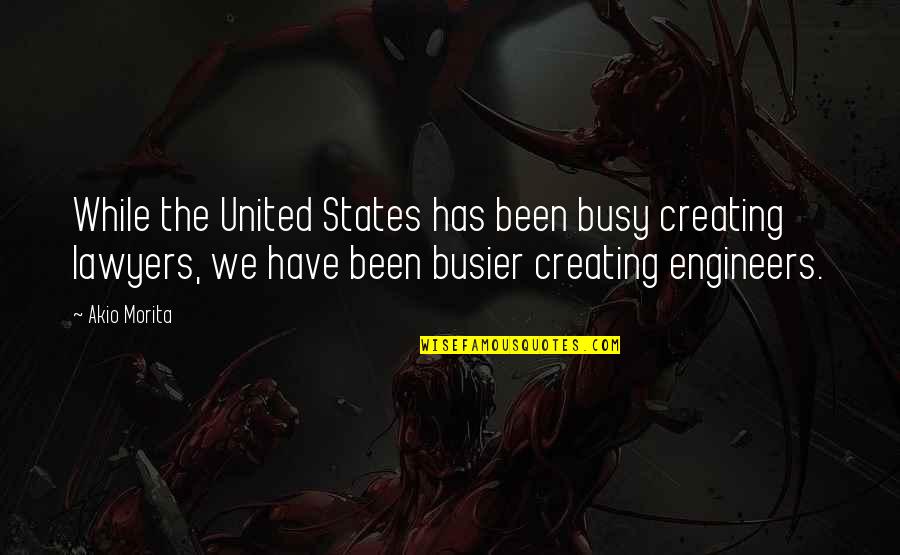 While the United States has
been busy
creating lawyers, we have been busier creating engineers. —
Akio Morita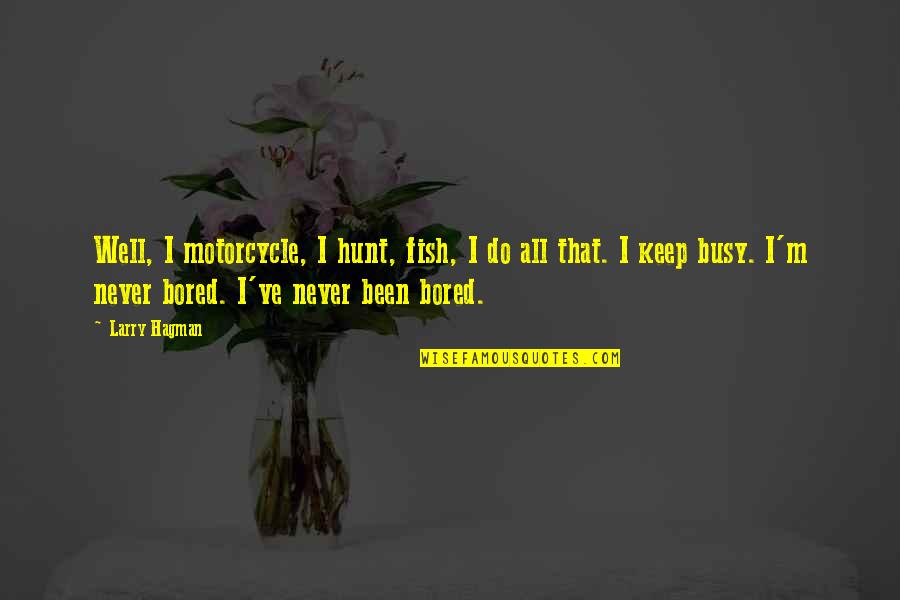 Well, I motorcycle, I hunt, fish, I do all that. I keep busy. I'm never bored. I've never been bored. —
Larry Hagman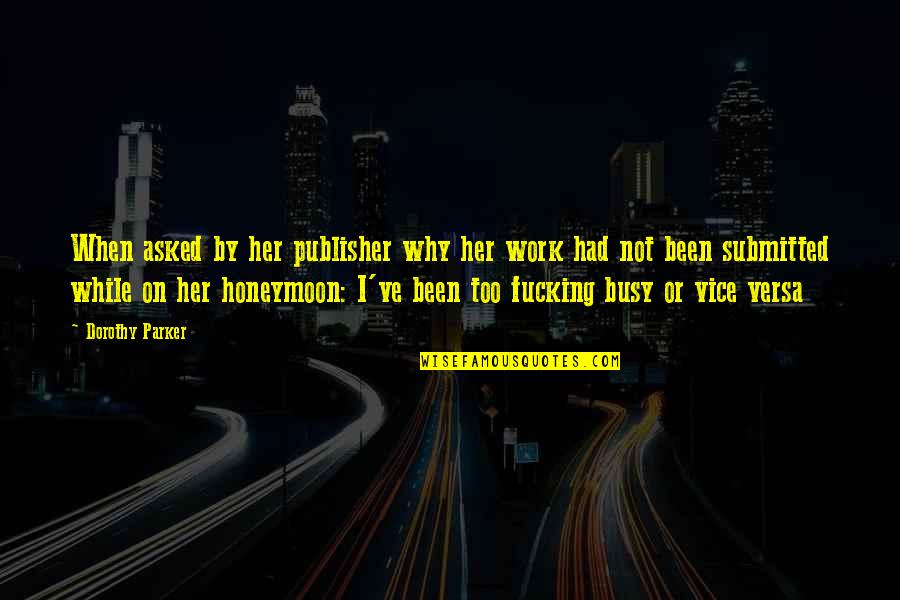 When asked by her publisher why her work had not been submitted while on her honeymoon: I've been too fucking busy or vice versa —
Dorothy Parker
I've always been really good at staying busy. Even while I'm working, I'm looking at what the next thing is. —
Brian Posehn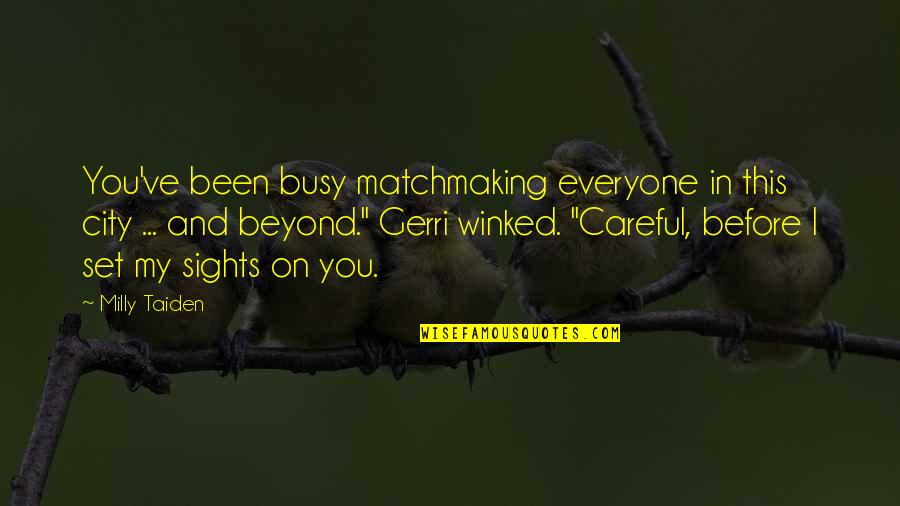 You've
been busy
matchmaking everyone in this city ... and beyond." Gerri winked. "Careful, before I set my sights on you. —
Milly Taiden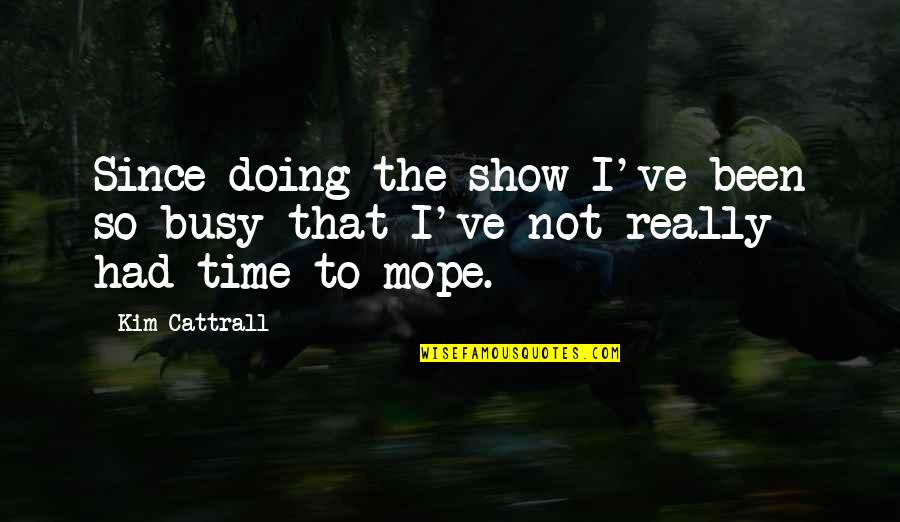 Since doing the show I've been so busy that I've not really had time to mope. —
Kim Cattrall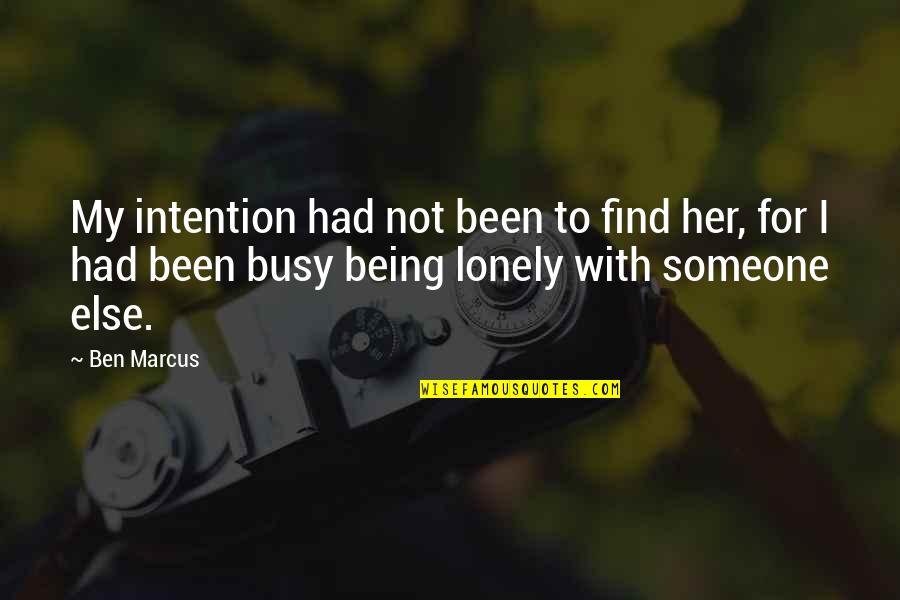 My intention had not been to find her, for I had
been busy
being lonely with someone else. —
Ben Marcus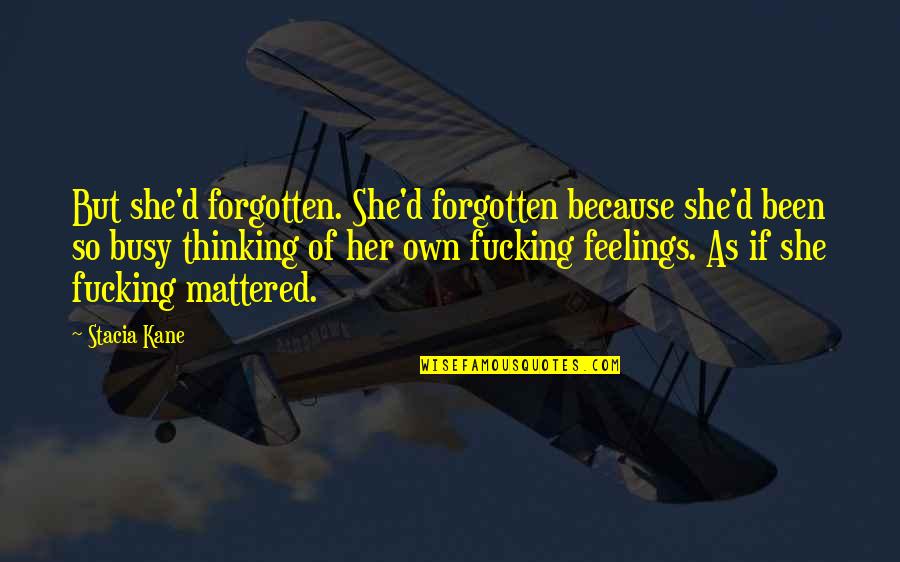 But she'd forgotten. She'd forgotten because she'd been so busy thinking of her own fucking feelings. As if she fucking mattered. —
Stacia Kane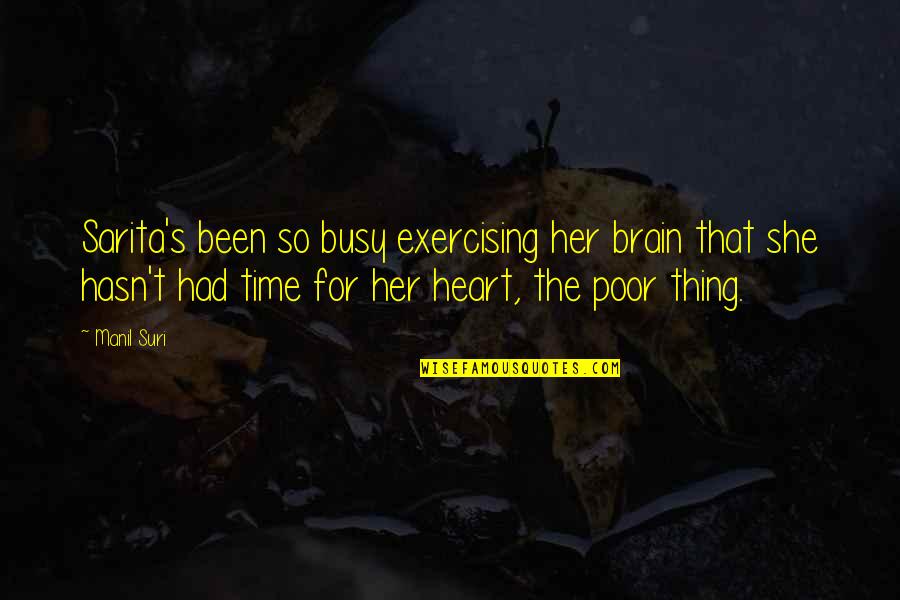 Sarita's been so busy exercising her brain that she hasn't had time for her heart, the poor thing. —
Manil Suri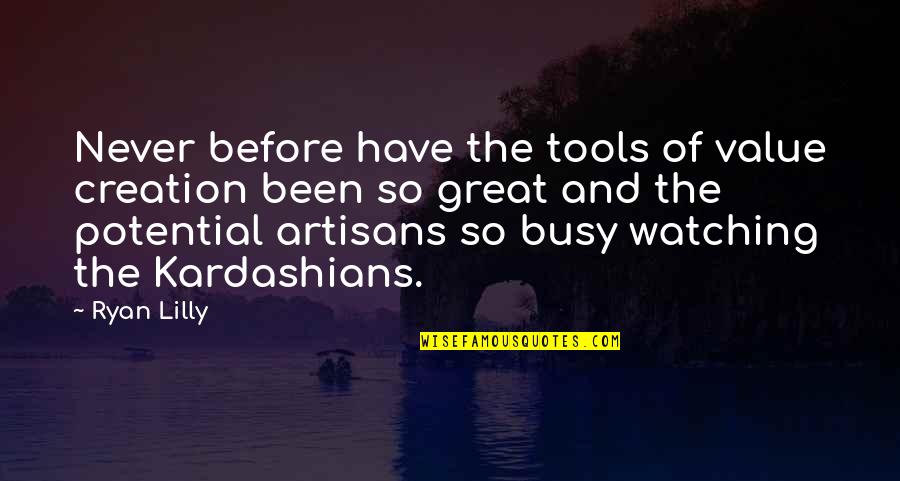 Never before have the tools of value creation been so great and the potential artisans so busy watching the Kardashians. —
Ryan Lilly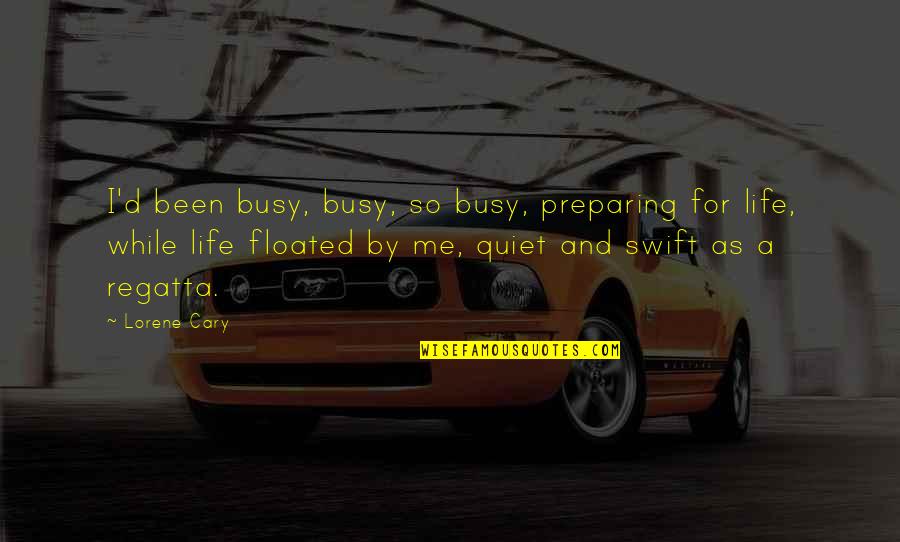 I'd
been busy
, busy, so busy, preparing for life, while life floated by me, quiet and swift as a regatta. —
Lorene Cary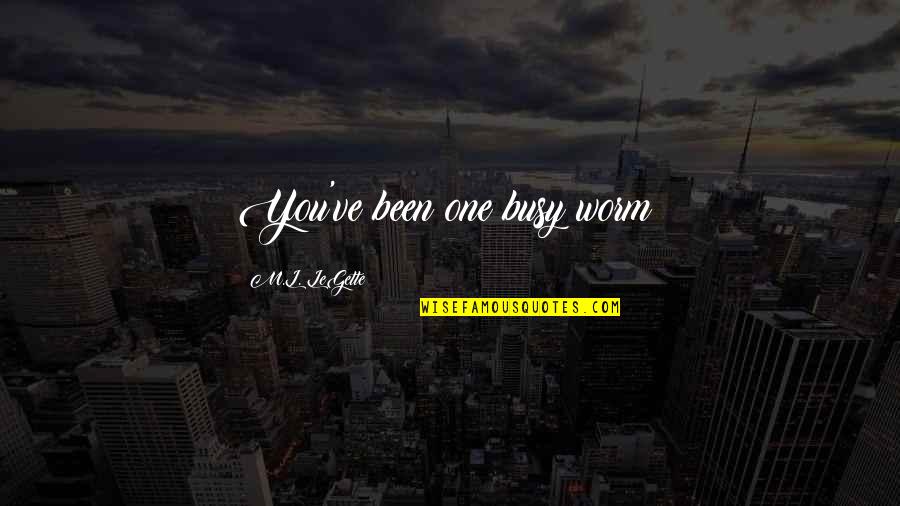 You've been one busy worm! —
M.L. LeGette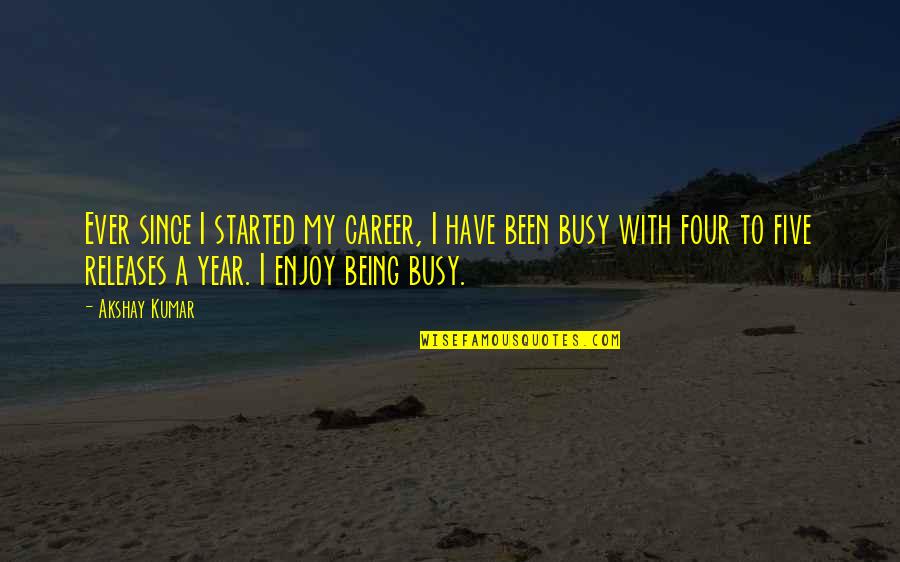 Ever since I started my career, I have
been busy
with four to five releases a year. I enjoy being busy. —
Akshay Kumar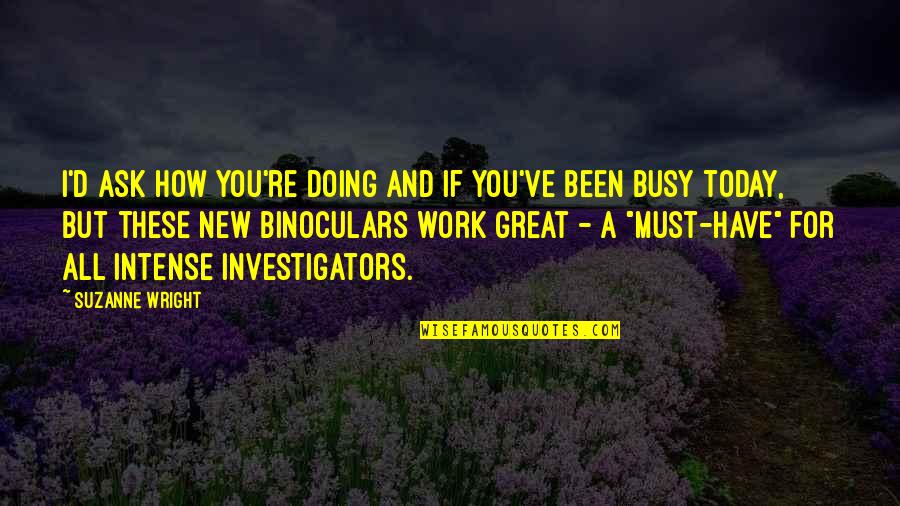 I'd ask how you're doing and if you've
been busy
today, but these new binoculars work great - a "must-have" for all intense investigators. —
Suzanne Wright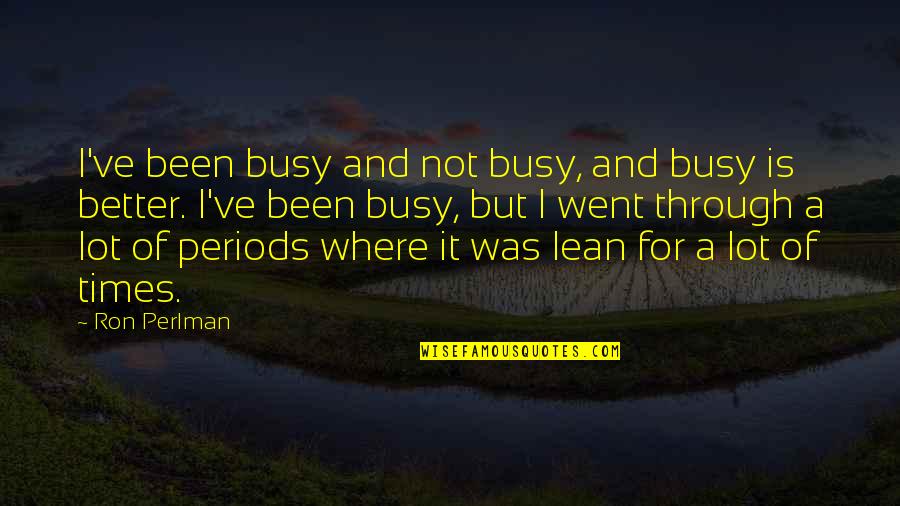 I've
been busy
and not busy, and busy is better. I've
been busy
, but I went through a lot of periods where it was lean for a lot of times. —
Ron Perlman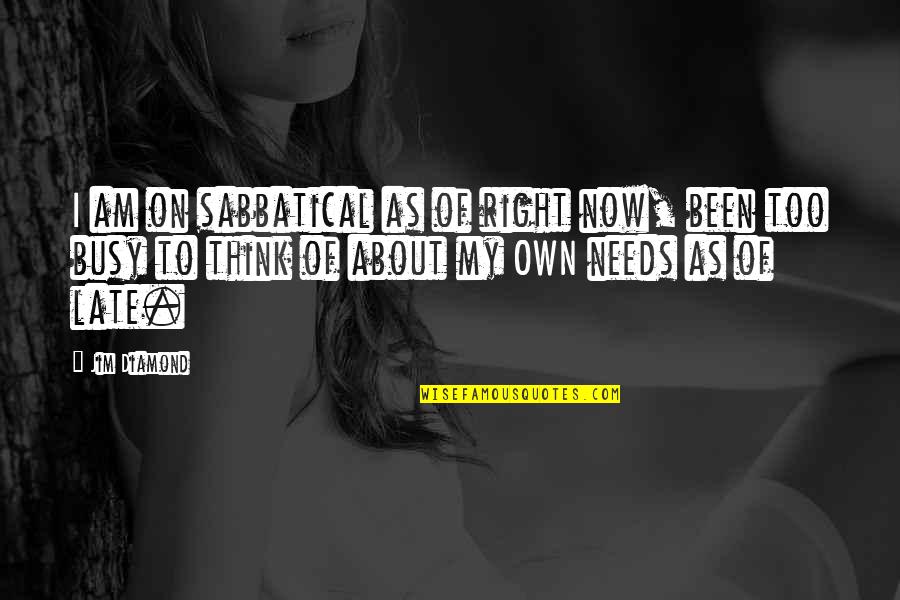 I am on sabbatical as of right now, been too busy to think of about my OWN needs as of late. —
Jim Diamond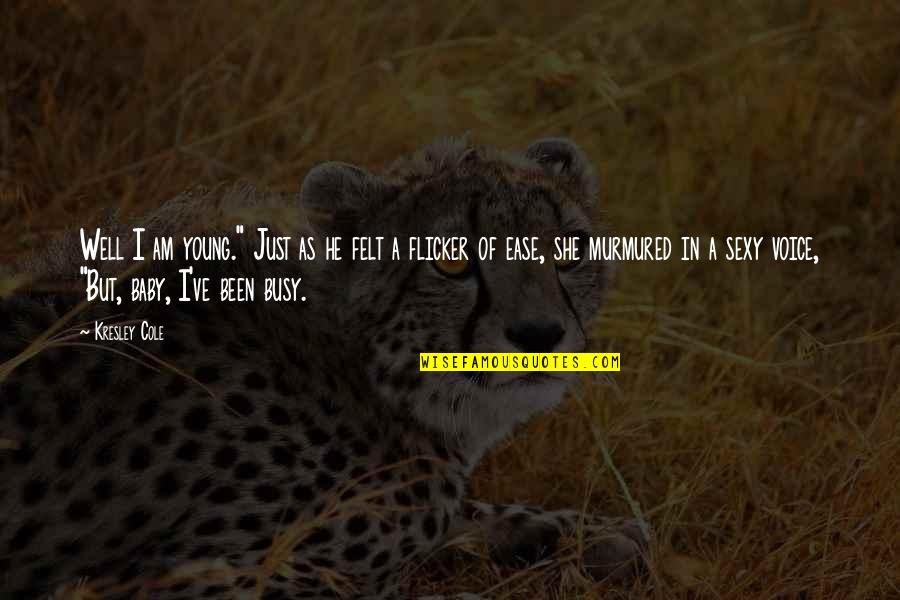 Well I am young." Just as he felt a flicker of ease, she murmured in a sexy voice, "But, baby, I've
been busy
. —
Kresley Cole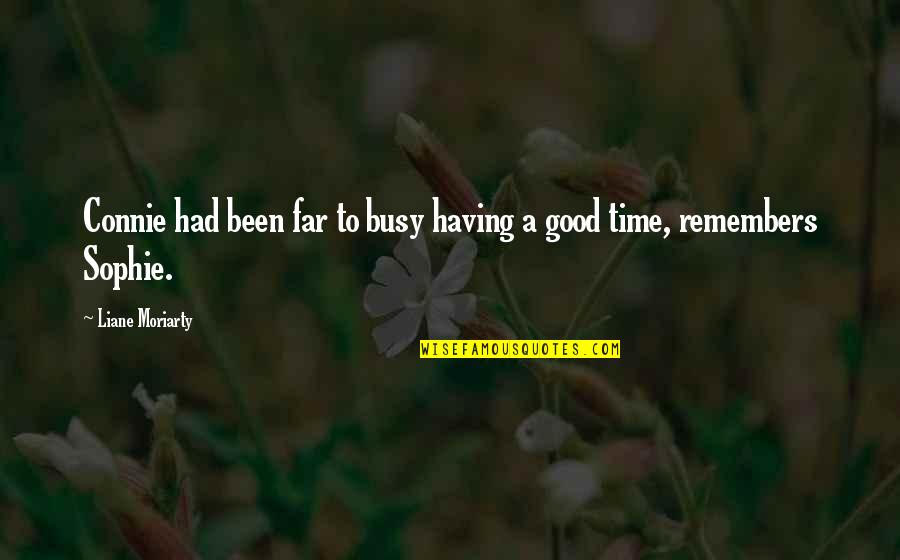 Connie had been far to busy having a good time, remembers Sophie. —
Liane Moriarty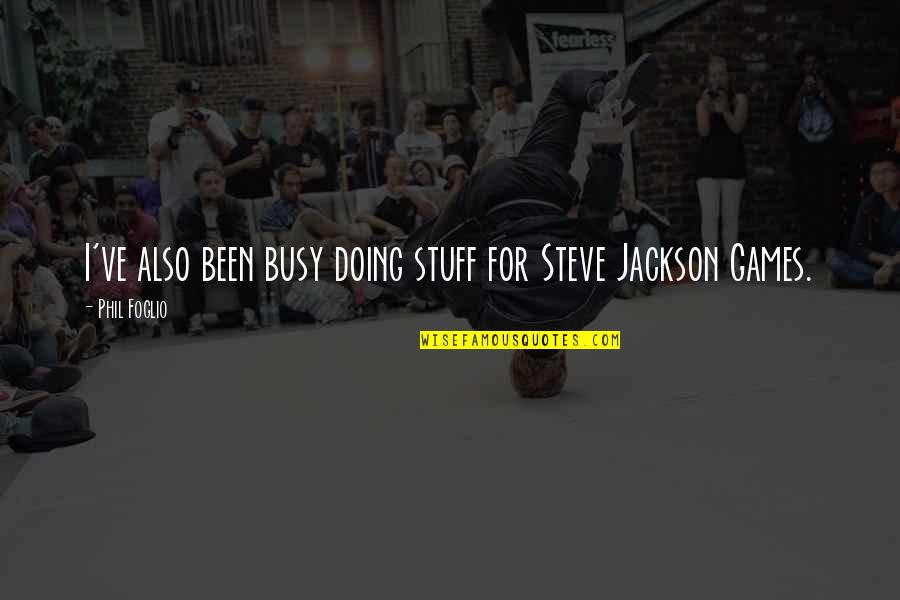 I've also
been busy
doing stuff for Steve Jackson Games. —
Phil Foglio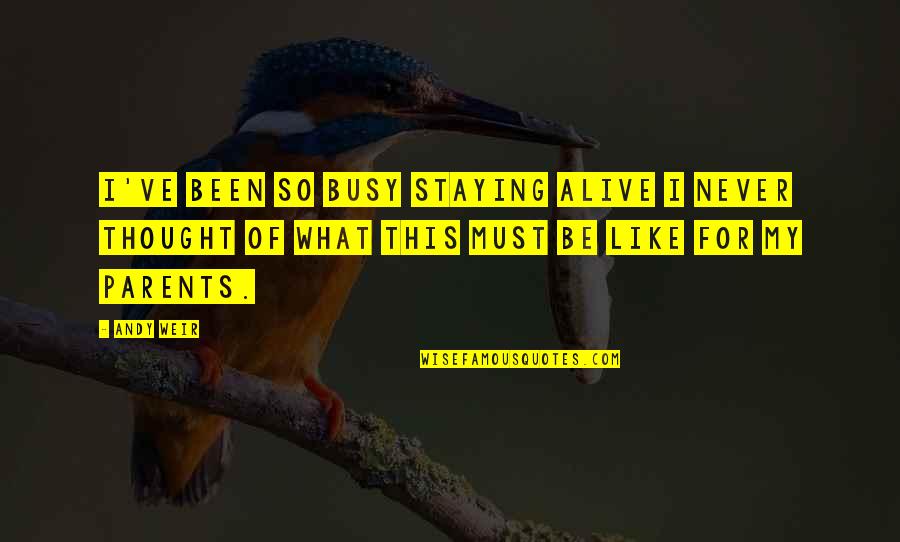 I've been so busy staying alive I never thought of what this must be like for my parents. —
Andy Weir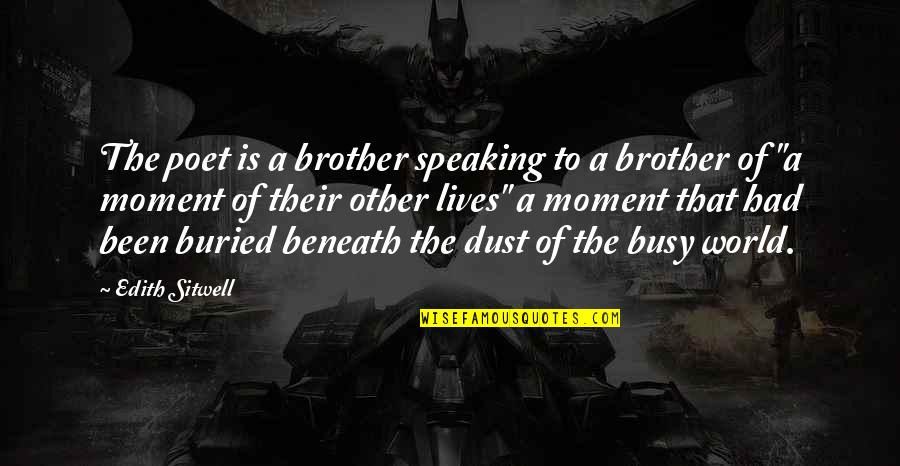 The poet is a brother speaking to a brother of "a moment of their other lives" a moment that had been buried beneath the dust of the busy world. —
Edith Sitwell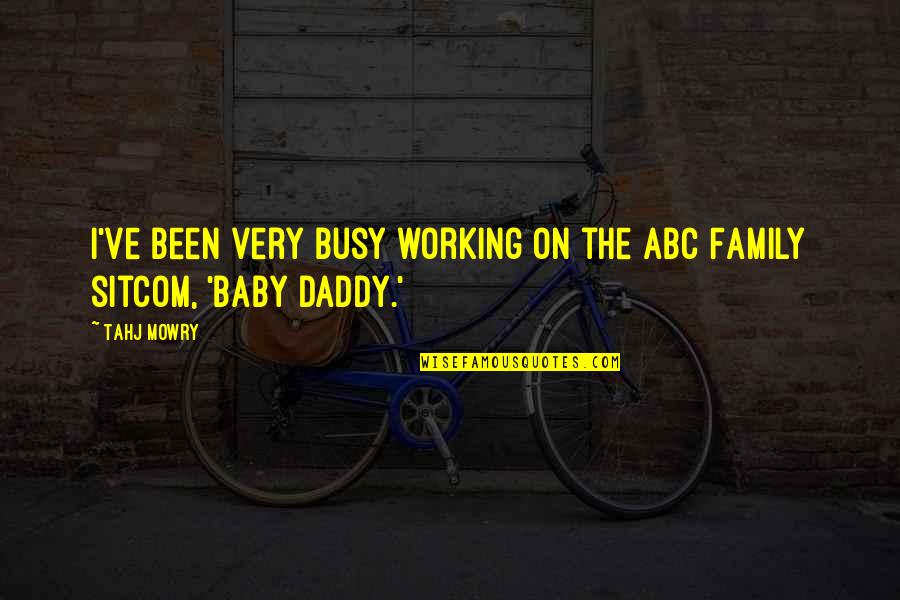 I've been very busy working on the ABC Family sitcom, 'Baby Daddy.' —
Tahj Mowry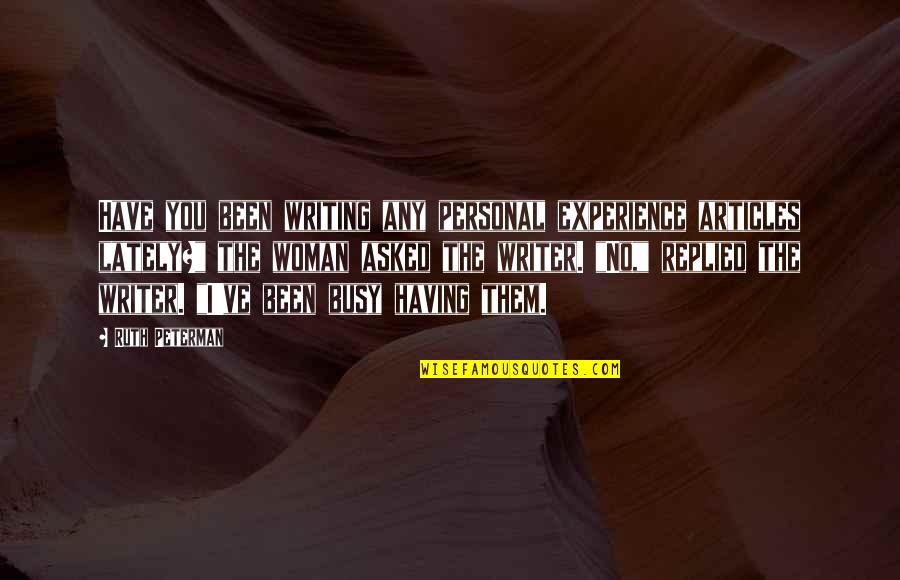 Have you been writing any personal experience articles lately?" the woman asked the writer. "No," replied the writer. "I've
been busy
having them. —
Ruth Peterman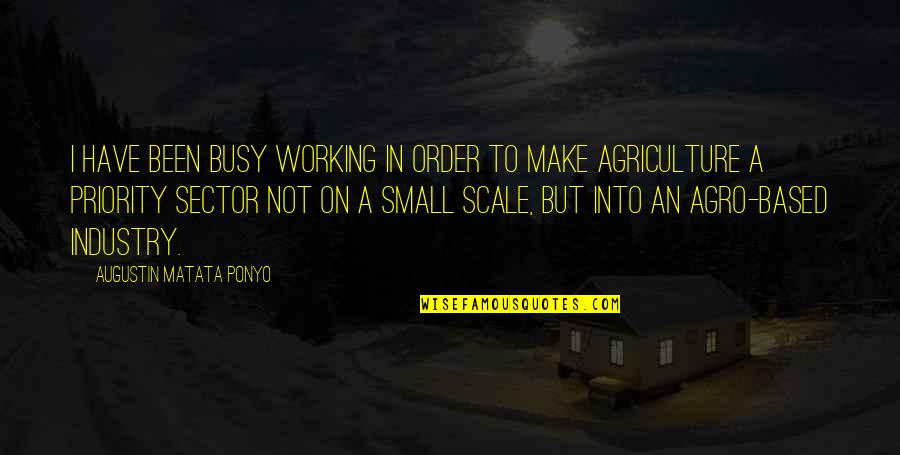 I have
been busy
working in order to make agriculture a priority sector not on a small scale, but into an agro-based industry. —
Augustin Matata Ponyo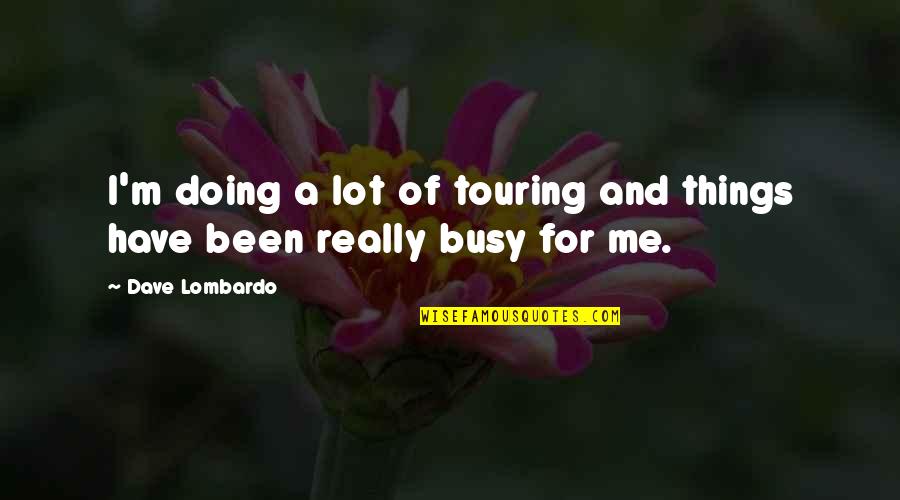 I'm doing a lot of touring and things have been really busy for me. —
Dave Lombardo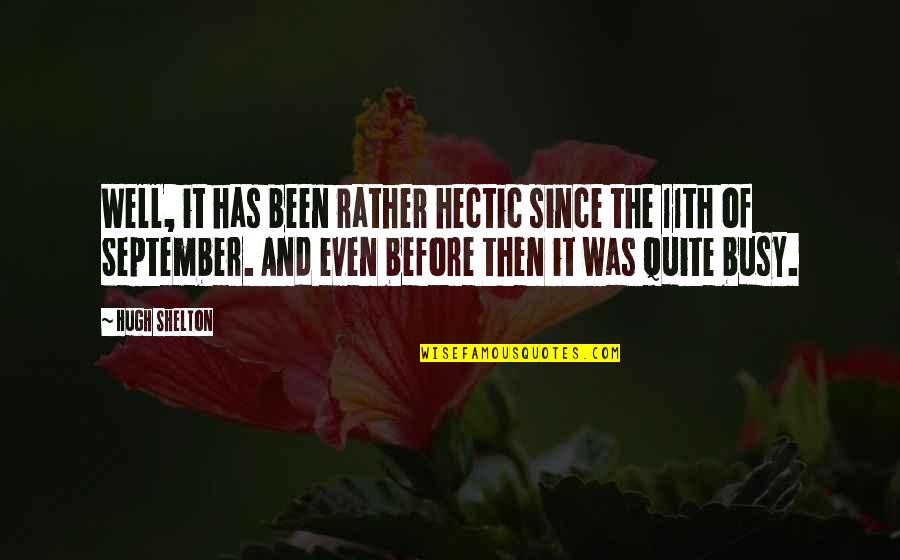 Well, it has been rather hectic since the 11th of September. And even before then it was quite busy. —
Hugh Shelton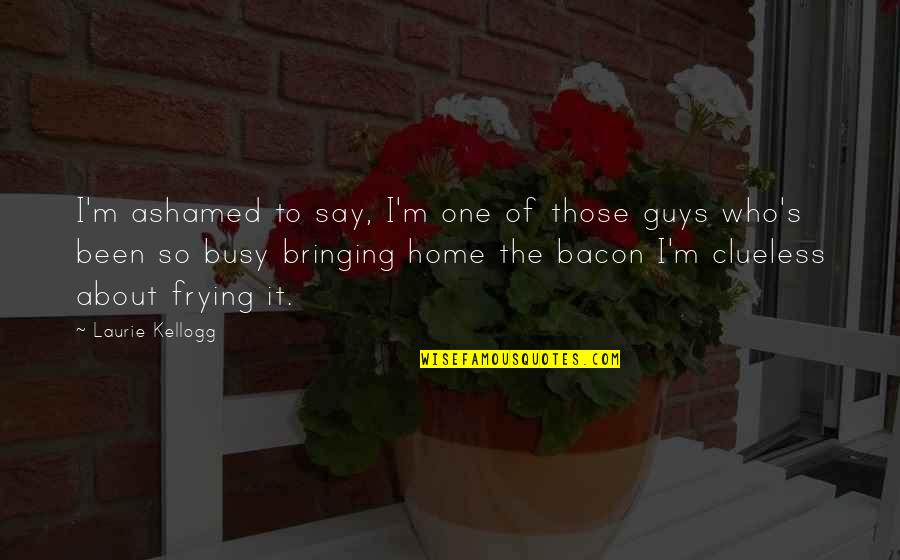 I'm ashamed to say, I'm one of those guys who's been so busy bringing home the bacon I'm clueless about frying it. —
Laurie Kellogg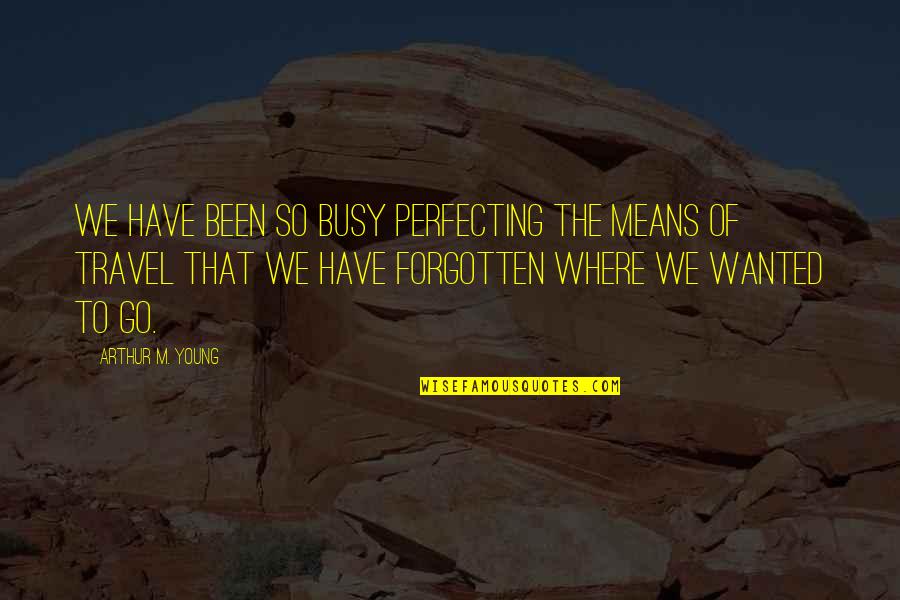 We have been so busy perfecting the means of travel that we have forgotten where we wanted to go. —
Arthur M. Young