Become A Better Person Quotes
Collection of top 39 famous quotes about Become A Better Person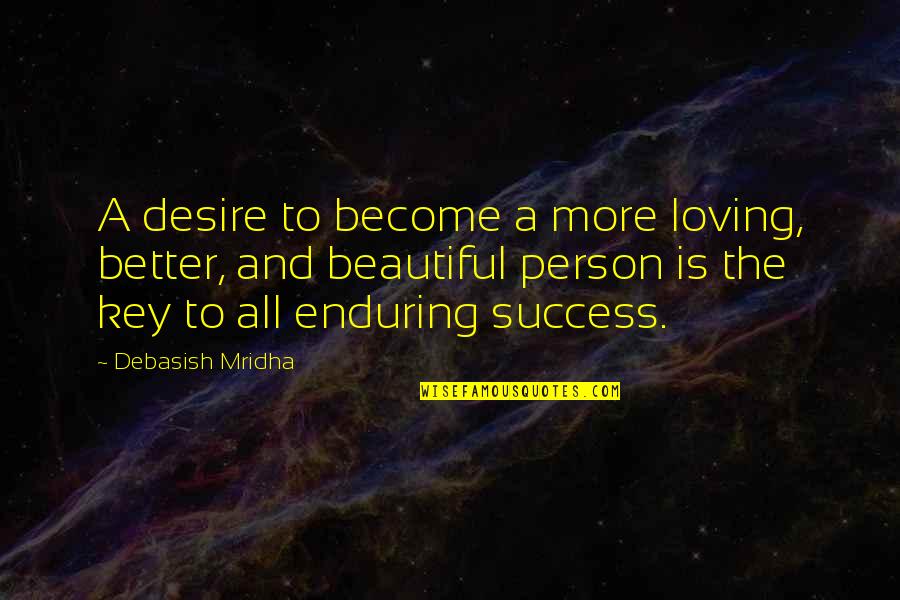 A desire to become a more loving, better, and beautiful person is the key to all enduring success.
—
Debasish Mridha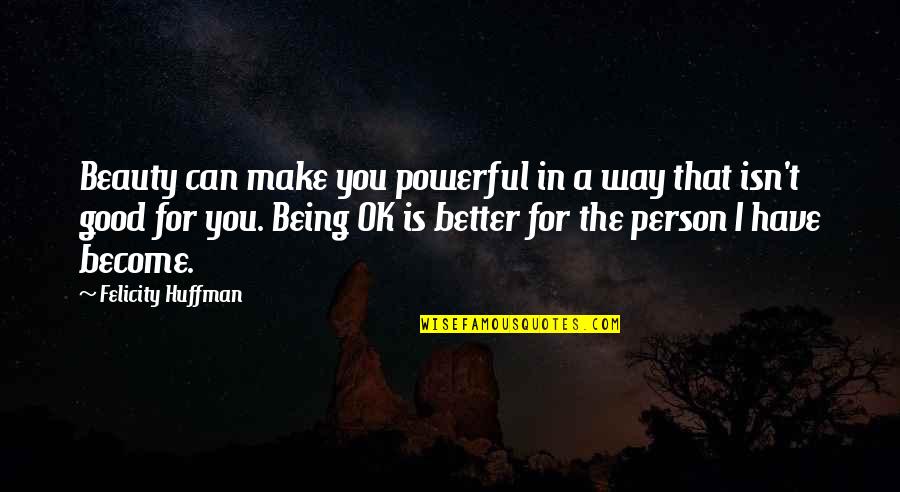 Beauty can make you powerful in a way that isn't good for you. Being OK is better for the person I have become.
—
Felicity Huffman
She had bumped me out of the center of my world. I'd become a baby person, and it felt good, better than what had come before.
—
Mohsin Hamid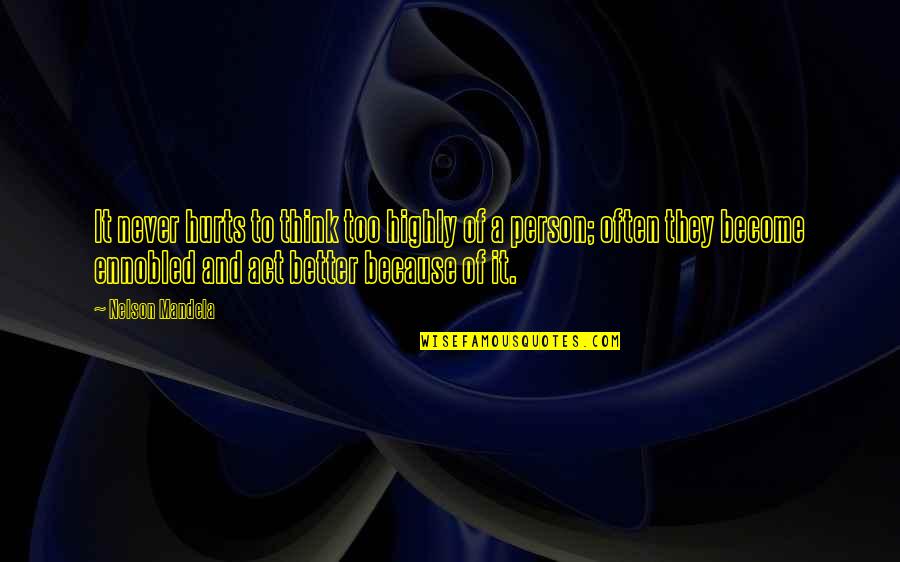 It never hurts to think too highly of a person; often they become ennobled and act better because of it.
—
Nelson Mandela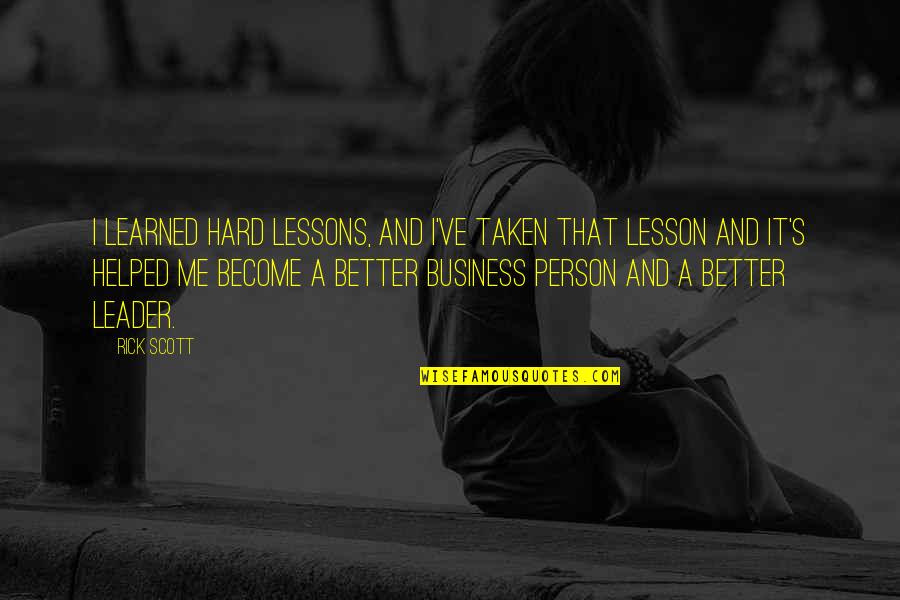 I learned hard lessons, and I've taken that lesson and it's helped me become a better business person and a better leader.
—
Rick Scott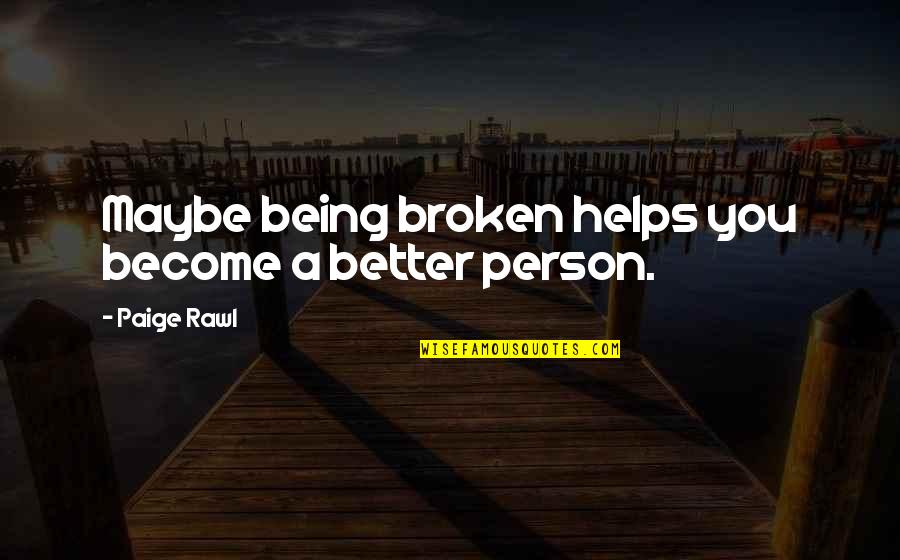 Maybe being broken helps you become a better person.
—
Paige Rawl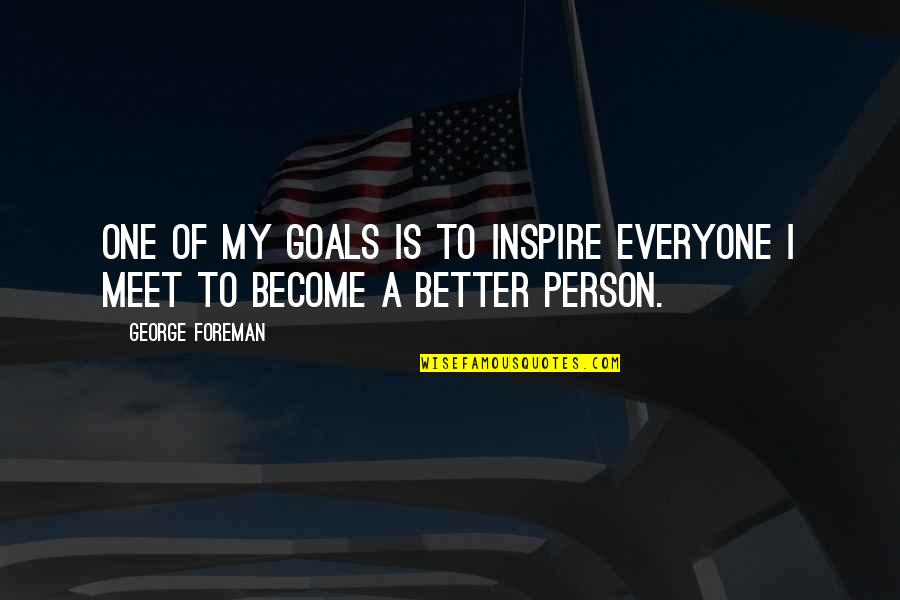 One of my goals is to inspire everyone I meet to
become a better person
. —
George Foreman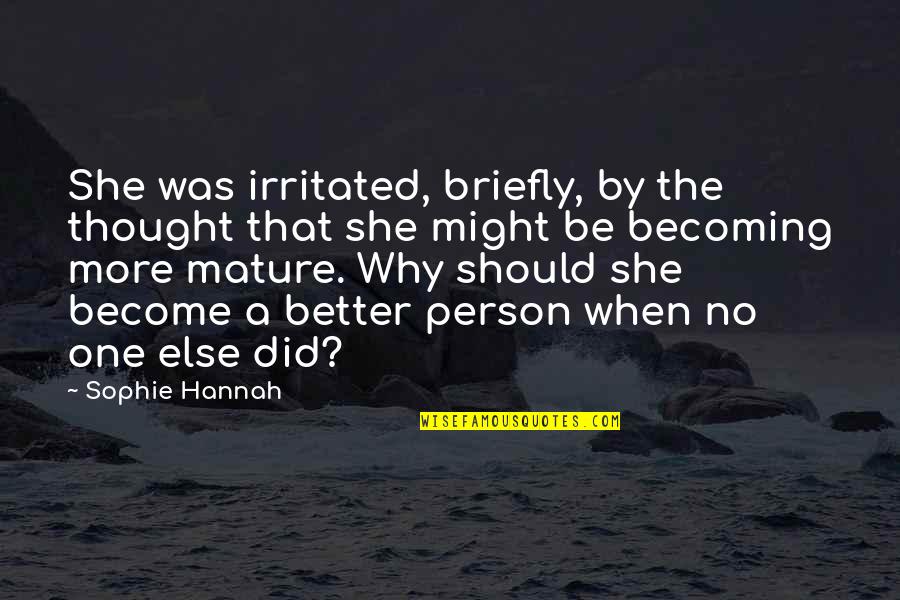 She was irritated, briefly, by the thought that she might be becoming more mature. Why should she
become a better person
when no one else did? —
Sophie Hannah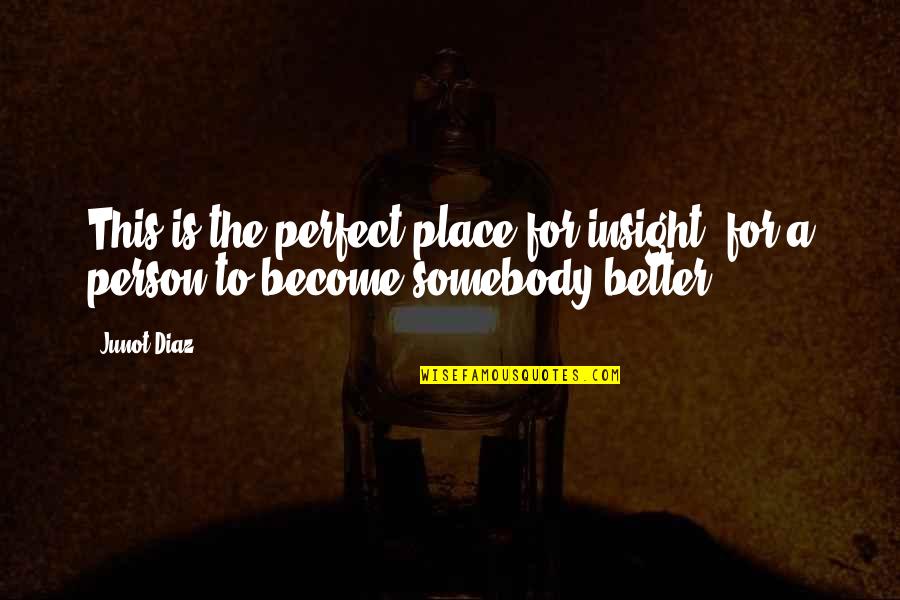 This is the perfect place for insight, for a person to become somebody better. —
Junot Diaz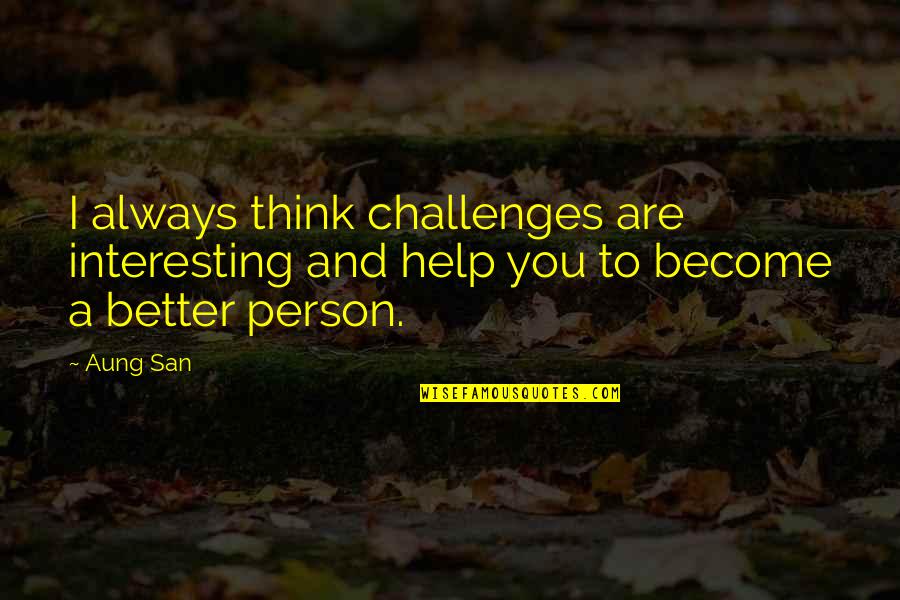 I always think challenges are interesting and help you to
become a better person
. —
Aung San
I've hurt people unnecessarily when it was about my own insecurities. But you have to make those mistakes to
become a better person
. —
Joel Kinnaman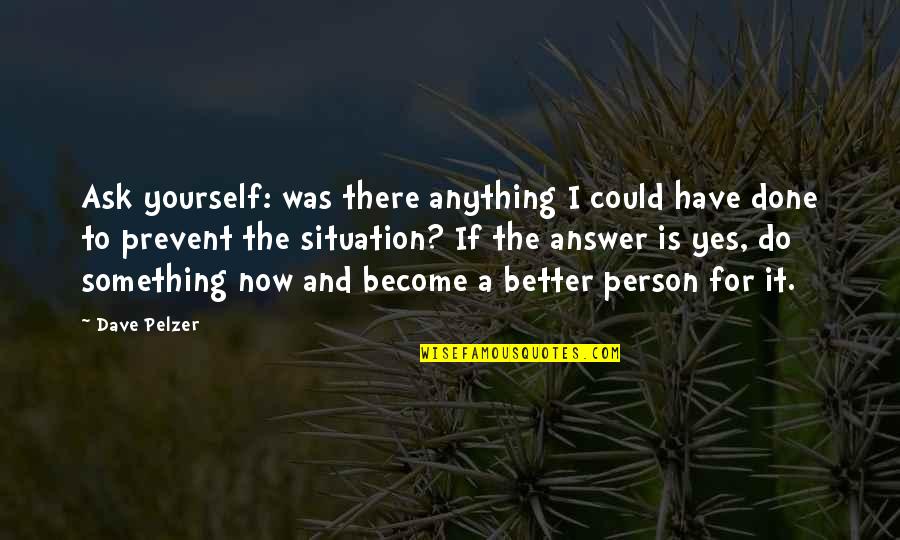 Ask yourself: was there anything I could have done to prevent the situation? If the answer is yes, do something now and
become a better person
for it. —
Dave Pelzer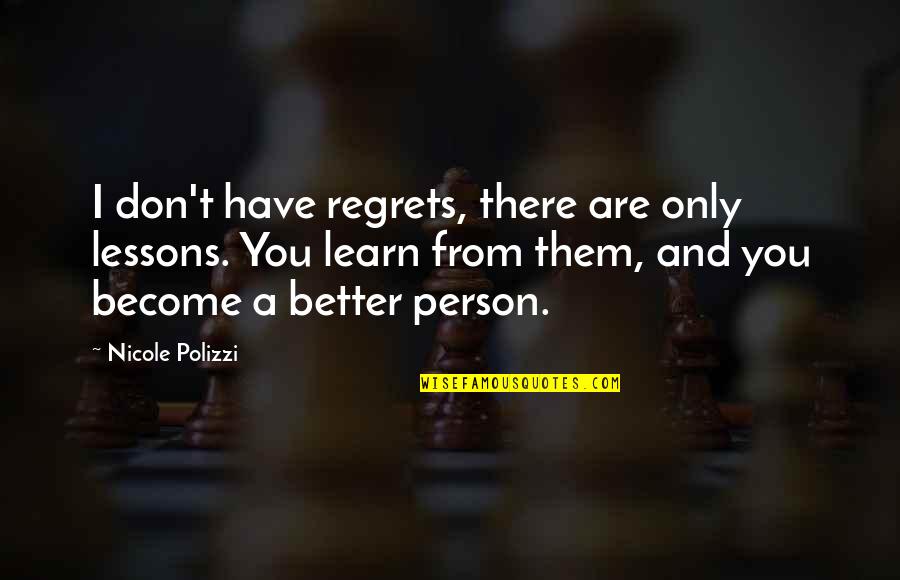 I don't have regrets, there are only lessons. You learn from them, and you
become a better person
. —
Nicole Polizzi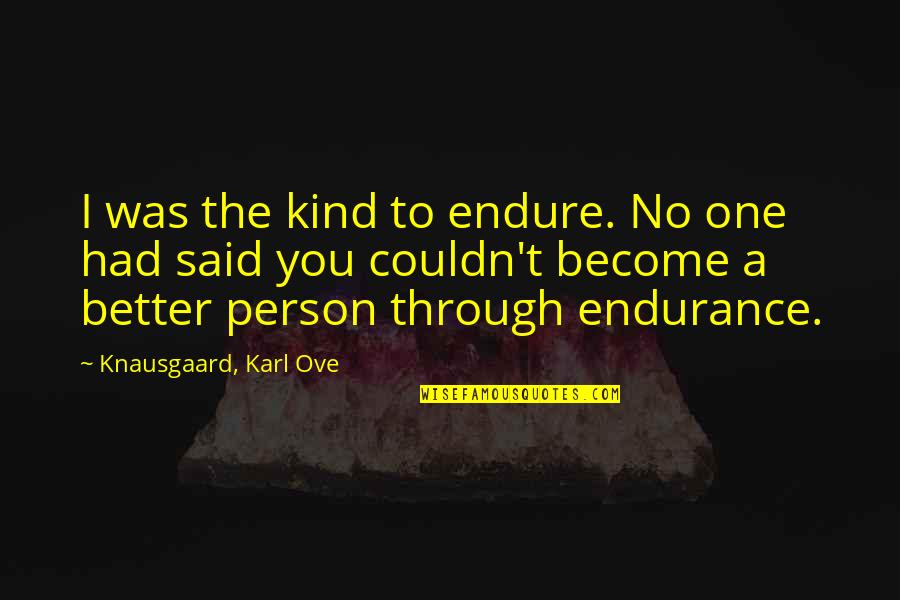 I was the kind to endure. No one had said you couldn't
become a better person
through endurance. —
Knausgaard, Karl Ove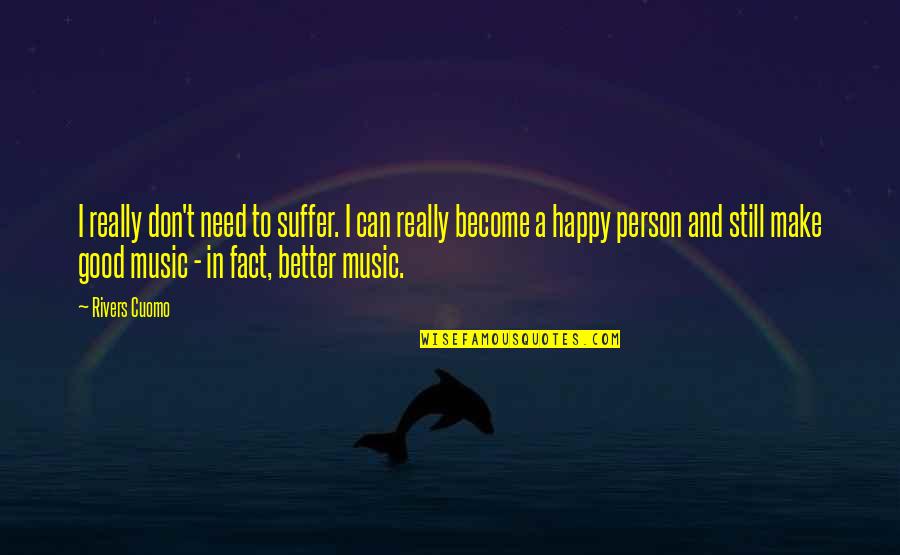 I really don't need to suffer. I can really become a happy person and still make good music - in fact, better music. —
Rivers Cuomo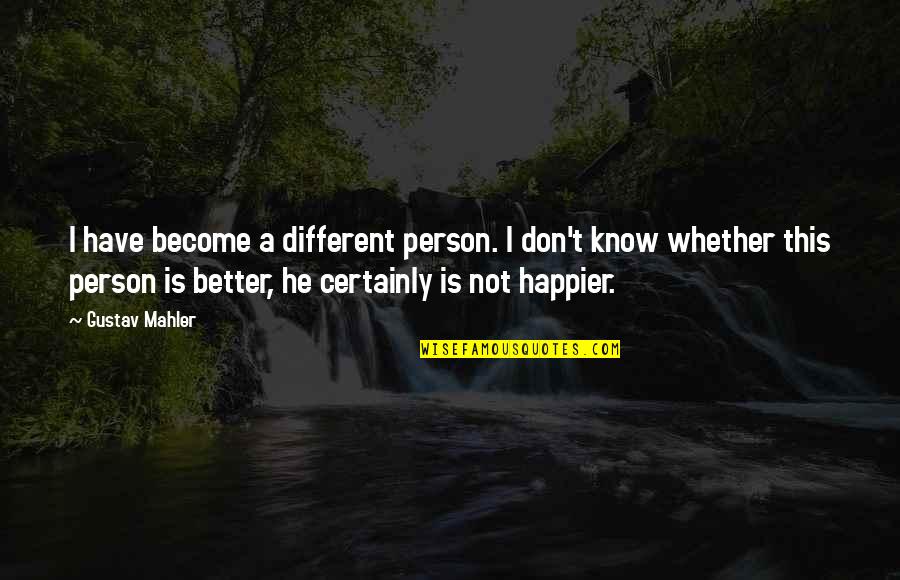 I have become a different person. I don't know whether this person is better, he certainly is not happier. —
Gustav Mahler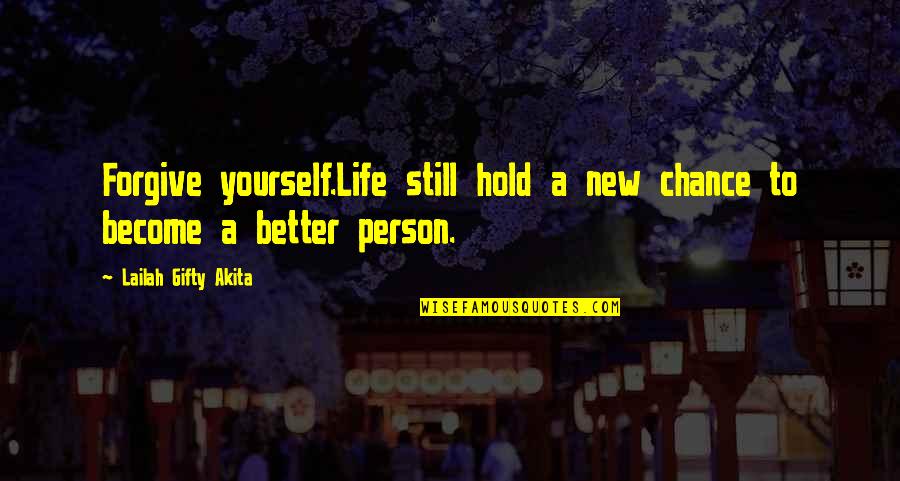 Forgive yourself.Life still hold a new chance to
become a better person
. —
Lailah Gifty Akita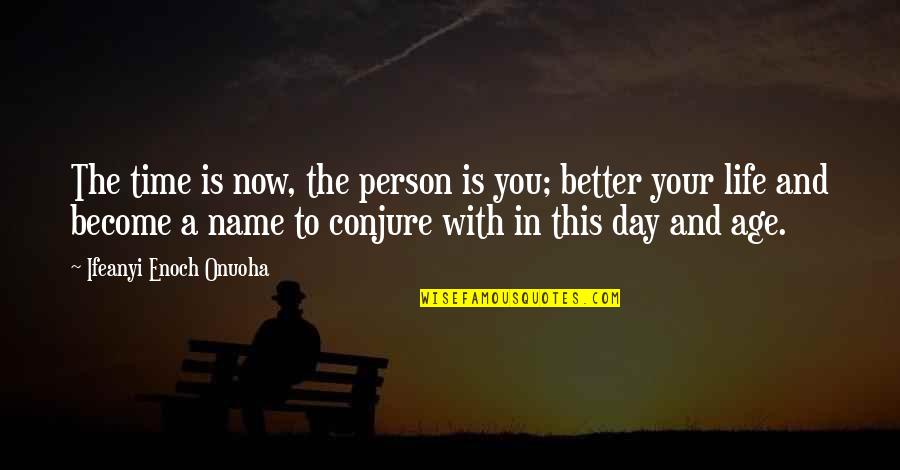 The time is now, the person is you; better your life and become a name to conjure with in this day and age. —
Ifeanyi Enoch Onuoha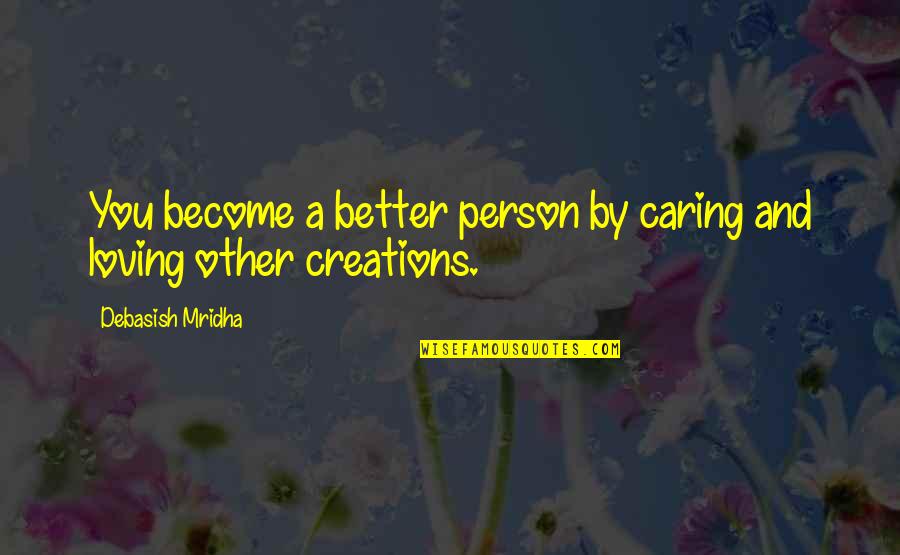 You
become a better person
by caring and loving other creations. —
Debasish Mridha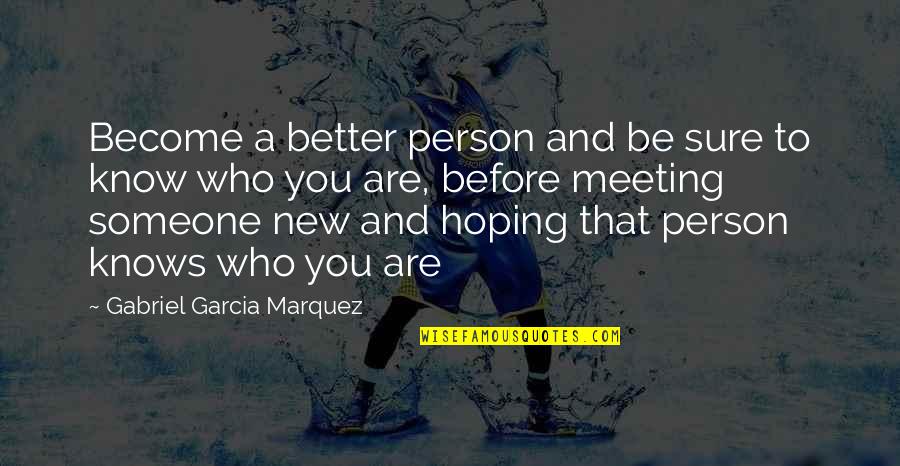 Become a better person
and be sure to know who you are, before meeting someone new and hoping that person knows who you are —
Gabriel Garcia Marquez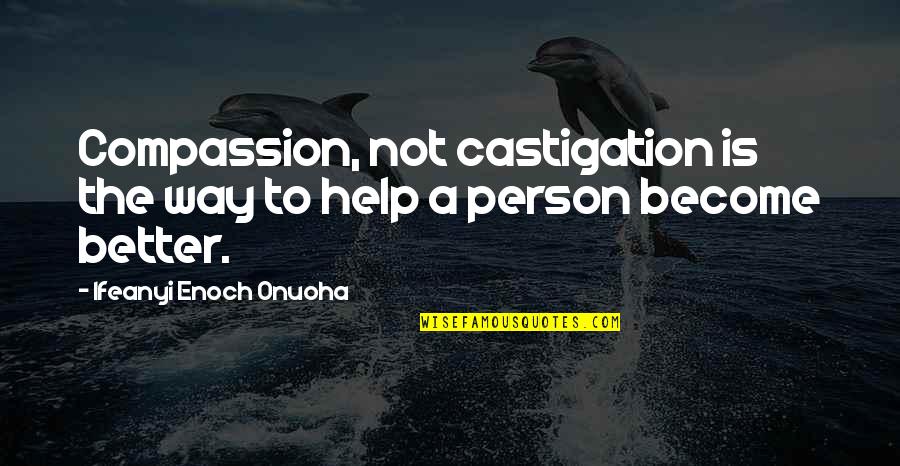 Compassion, not castigation is the way to help a person become better. —
Ifeanyi Enoch Onuoha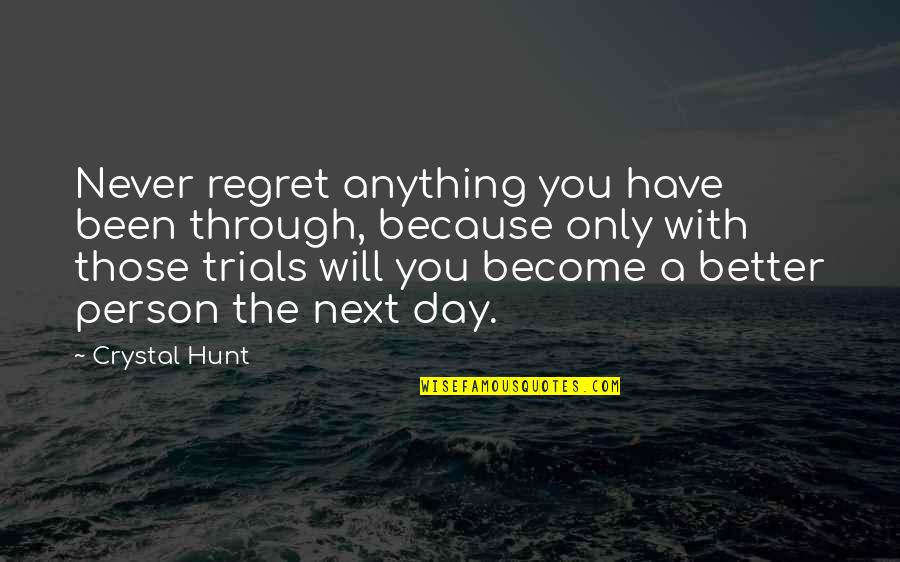 Never regret anything you have been through, because only with those trials will you
become a better person
the next day. —
Crystal Hunt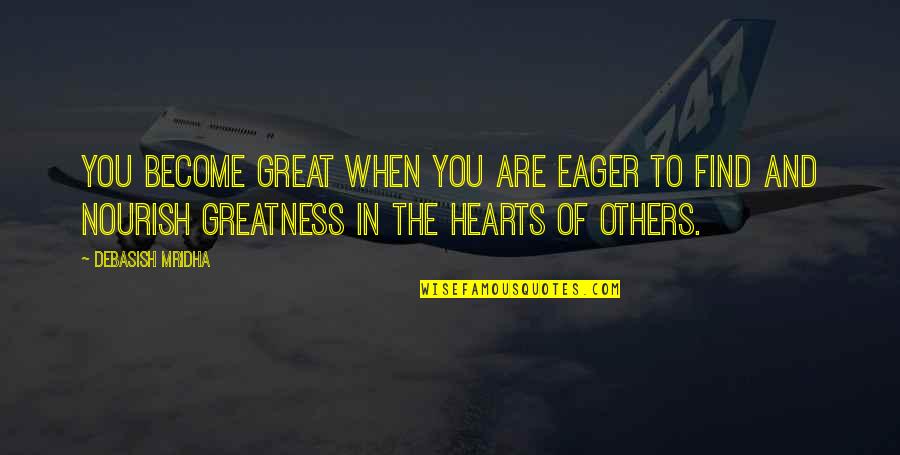 You become great when you are eager to find and nourish greatness in the hearts of others. —
Debasish Mridha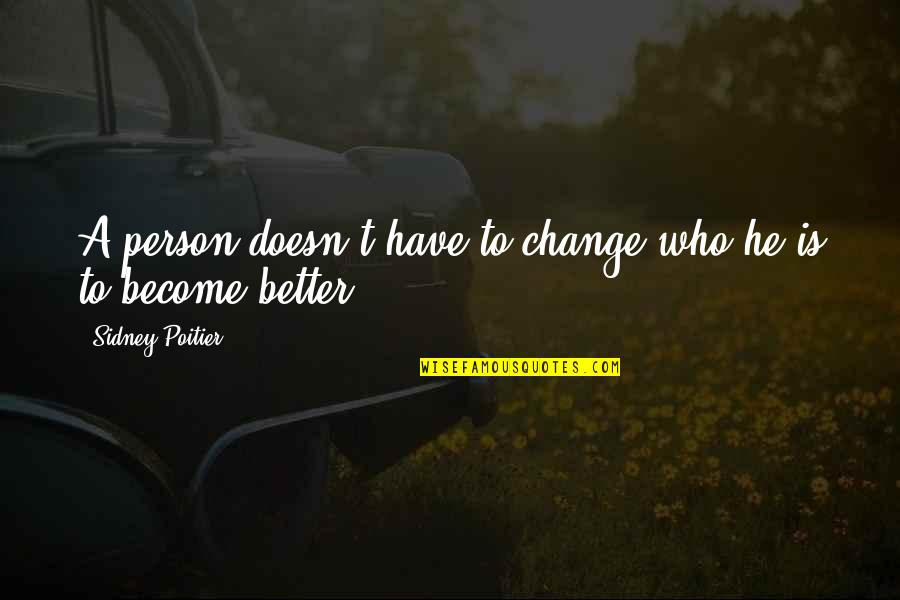 A person doesn't have to change who he is to become better. —
Sidney Poitier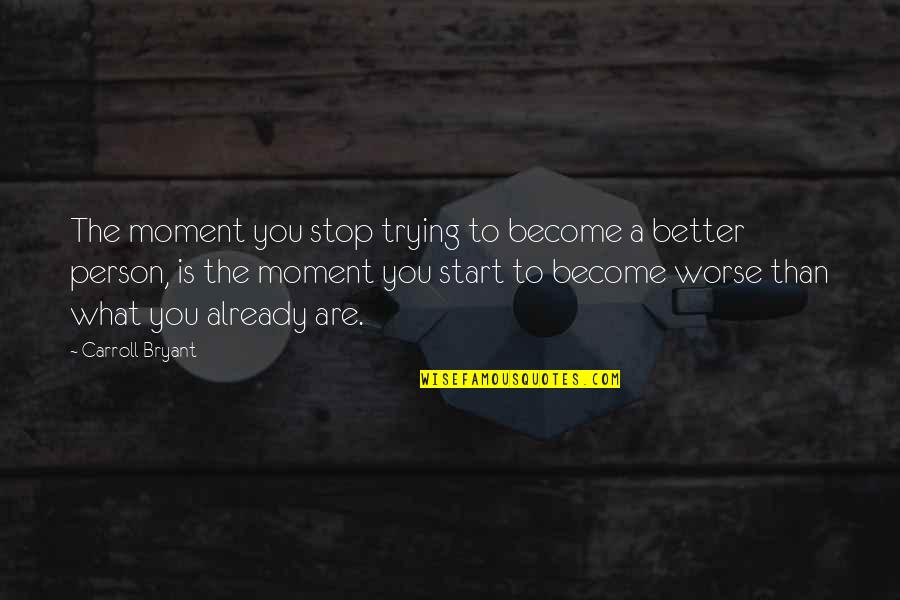 The moment you stop trying to
become a better person
, is the moment you start to become worse than what you already are. —
Carroll Bryant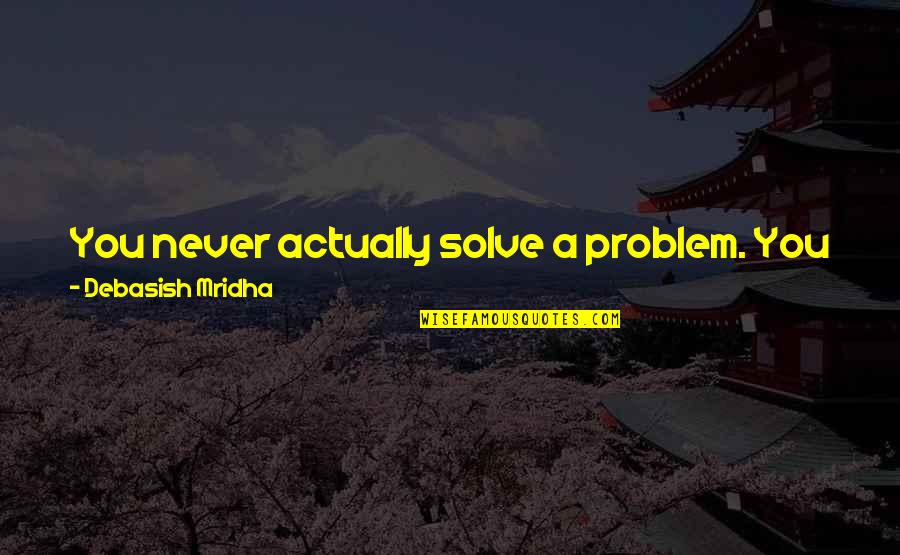 You never actually solve a problem. You just
become a better person
by understanding it in a better way. Then it ceases to be a problem for you. —
Debasish Mridha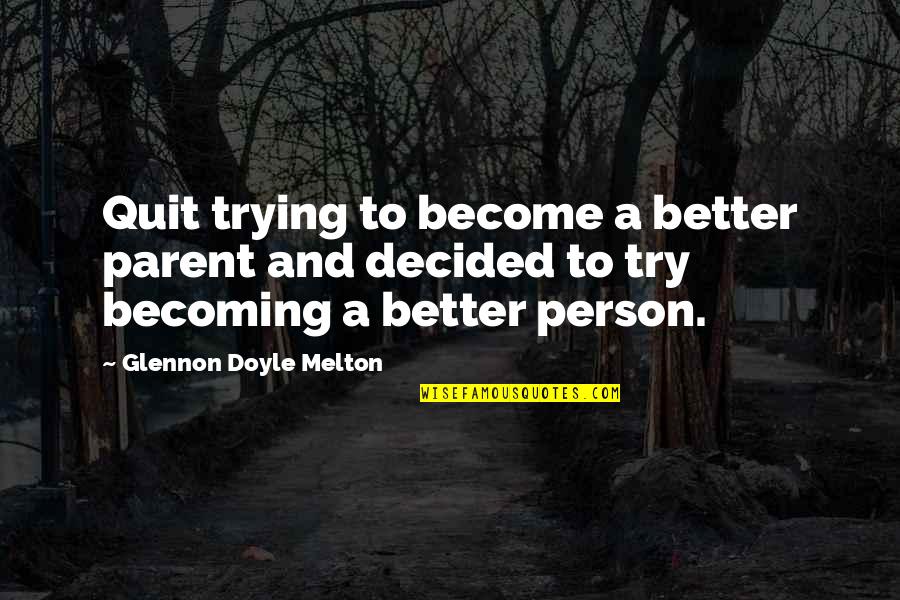 Quit trying to become a better parent and decided to try becoming a better person. —
Glennon Doyle Melton
The main message of it is to not get stagnant and that God wants us to continue to grow and
become a better person
. —
Joel Osteen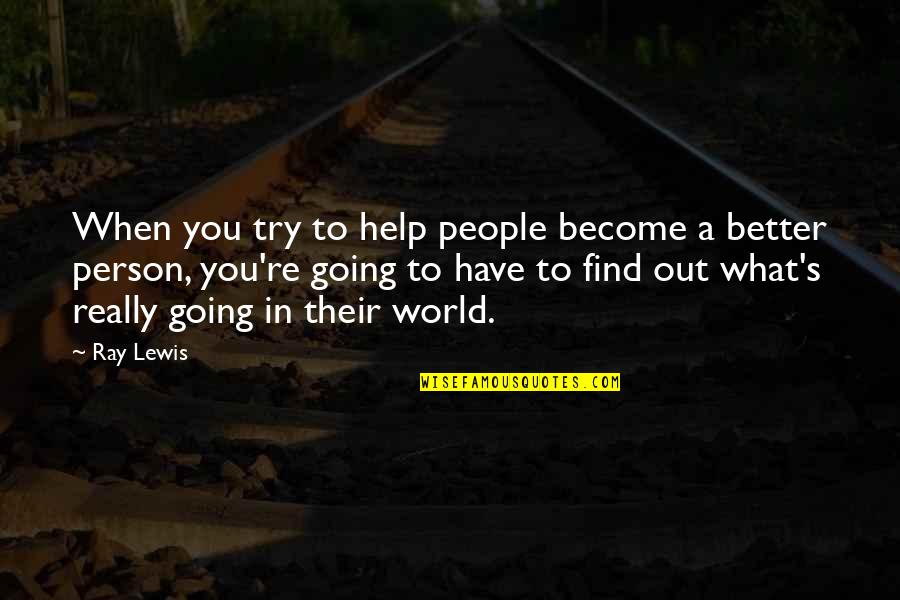 When you try to help people
become a better person
, you're going to have to find out what's really going in their world. —
Ray Lewis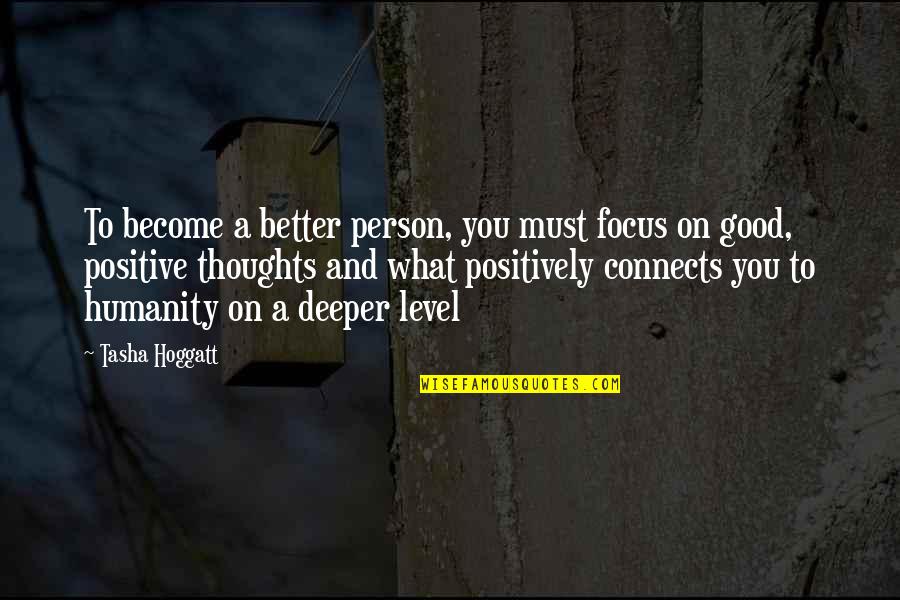 To
become a better person
, you must focus on good, positive thoughts and what positively connects you to humanity on a deeper level —
Tasha Hoggatt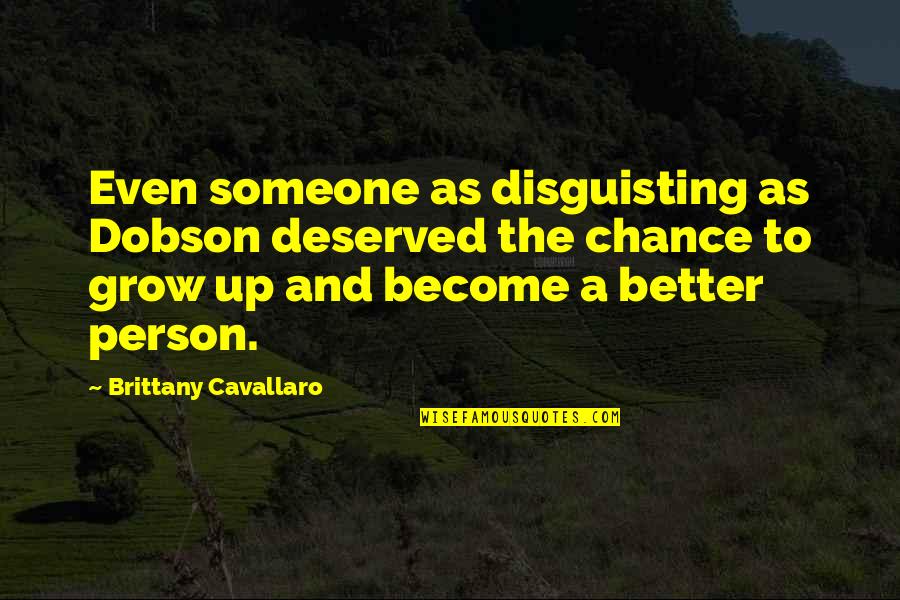 Even someone as disguisting as Dobson deserved the chance to grow up and
become a better person
. —
Brittany Cavallaro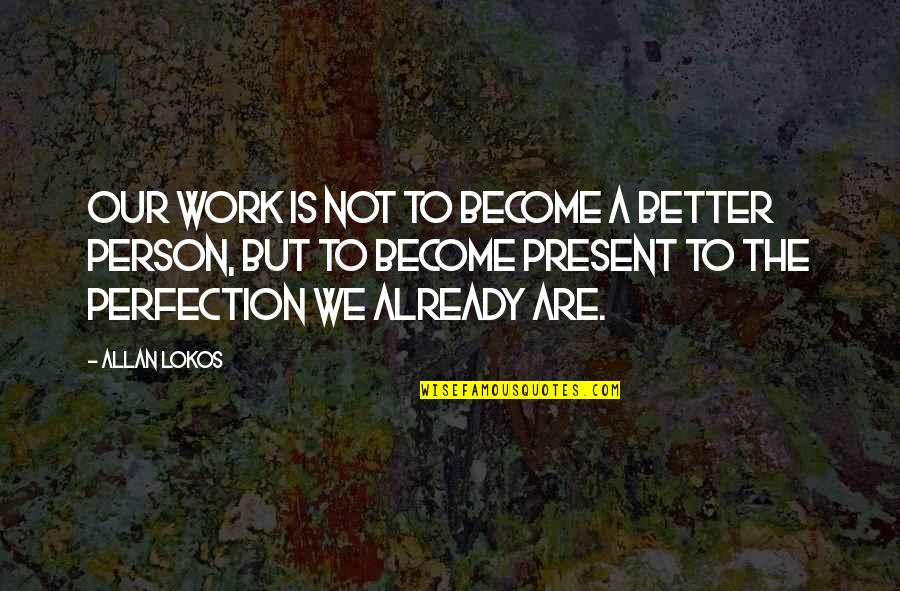 Our work is not to
become a better person
, but to become present to the perfection we already are. —
Allan Lokos
Those who seek a better life must first
become a better person
. —
Jim Rohn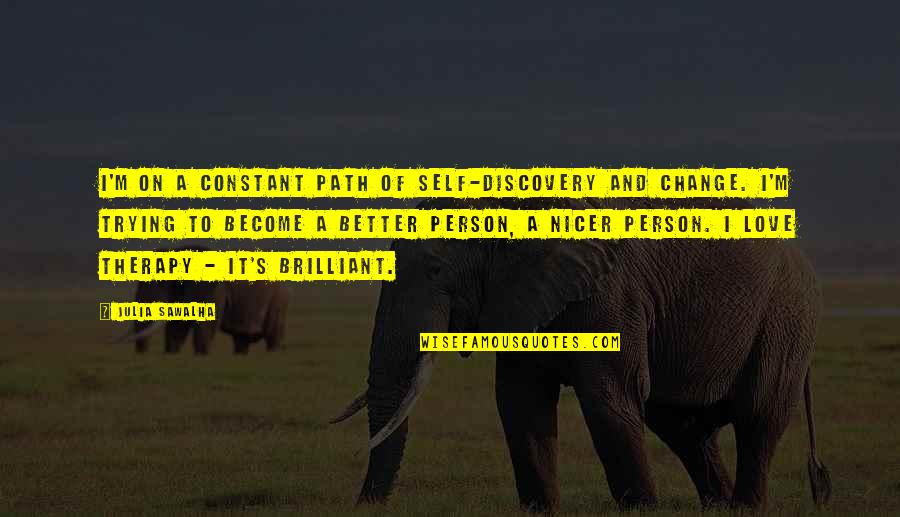 I'm on a constant path of self-discovery and change. I'm trying to
become a better person
, a nicer person. I love therapy - it's brilliant. —
Julia Sawalha