Be Strong And Have Faith Quotes
Collection of top 22 famous quotes about Be Strong And Have Faith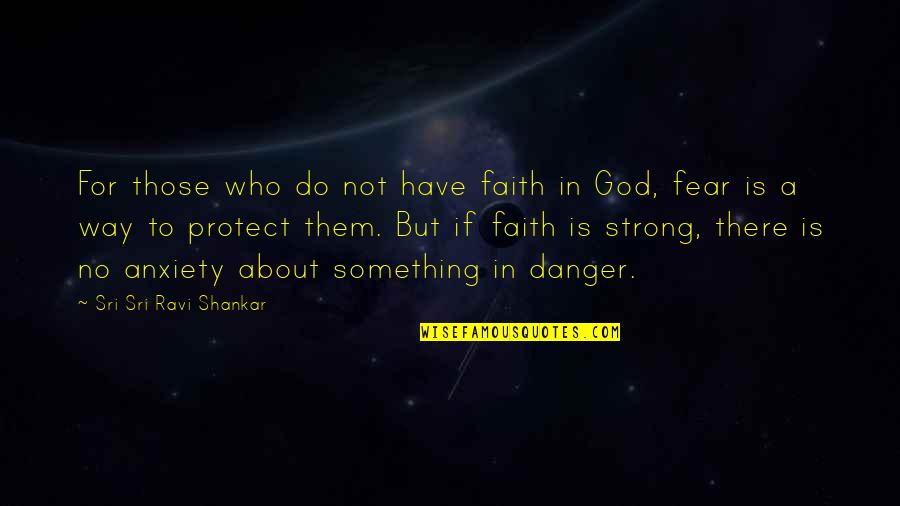 For those who do not have faith in God, fear is a way to protect them. But if faith is strong, there is no anxiety about something in danger.
—
Sri Sri Ravi Shankar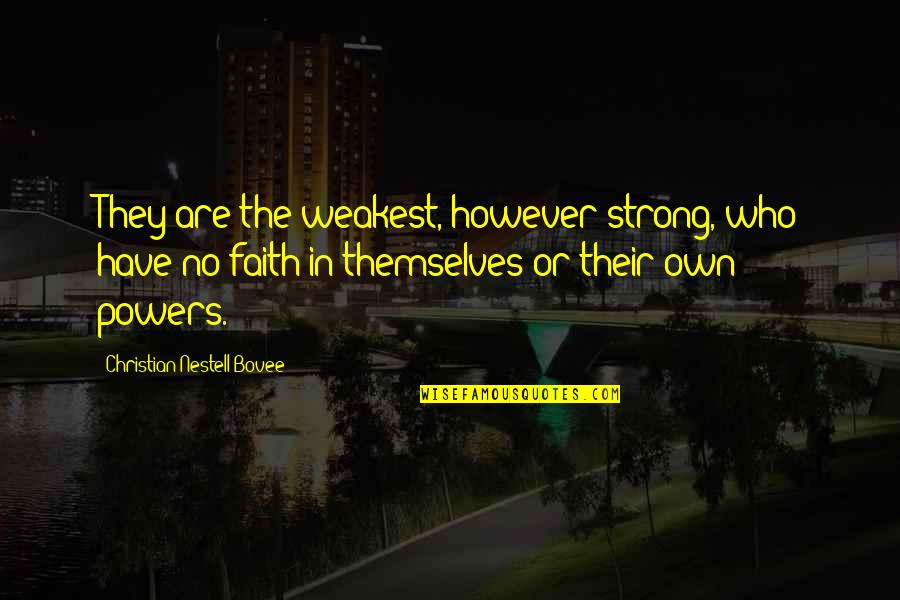 They are the weakest, however strong, who have no faith in themselves or their own powers.
—
Christian Nestell Bovee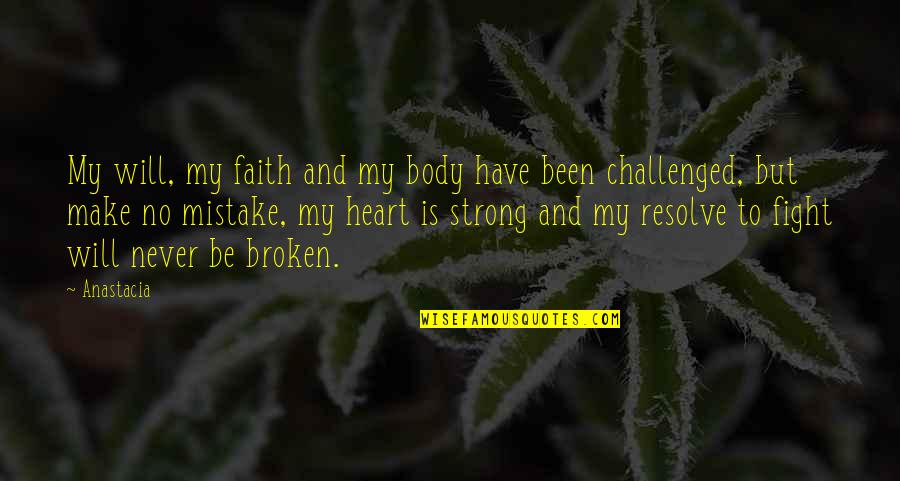 My will, my faith and my body have been challenged, but make no mistake, my heart is strong and my resolve to fight will never be broken.
—
Anastacia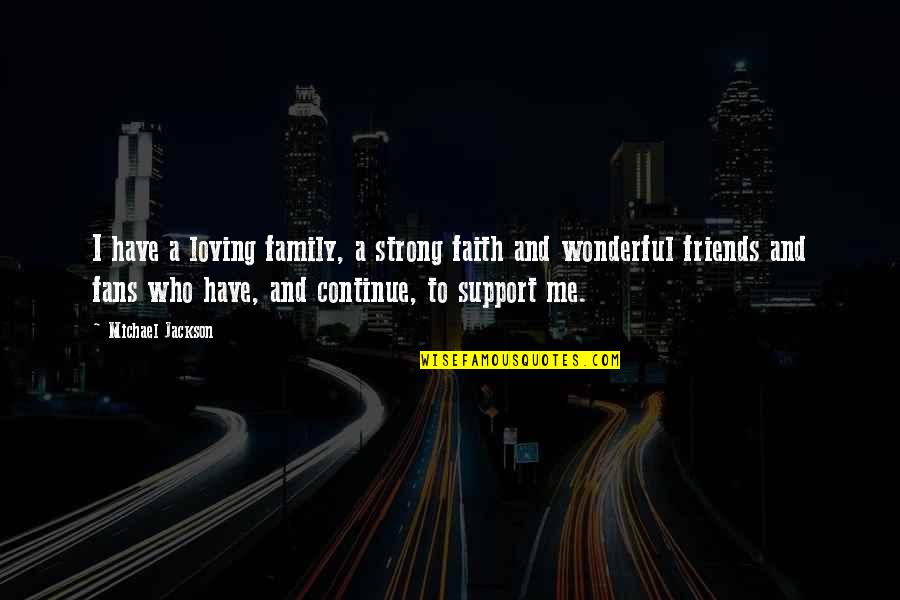 I have a loving family, a strong faith and wonderful friends and fans who have, and continue, to support me.
—
Michael Jackson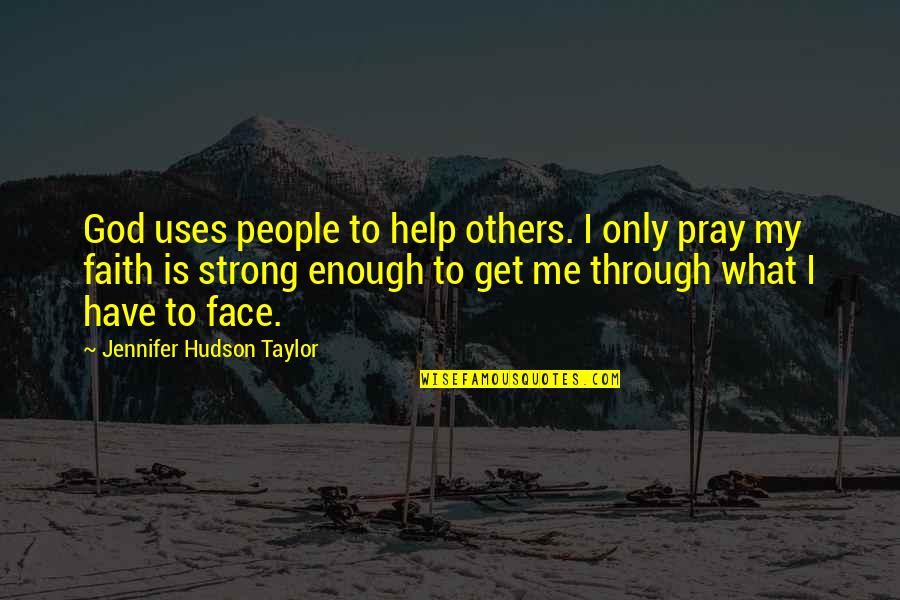 God uses people to help others. I only pray my faith is strong enough to get me through what I have to face.
—
Jennifer Hudson Taylor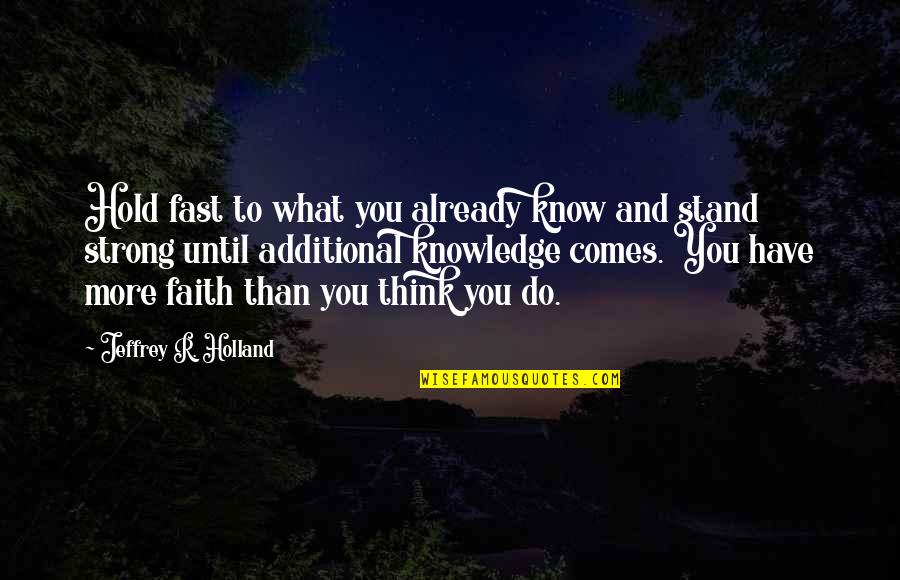 Hold fast to what you already know and stand strong until additional knowledge comes. You have more faith than you think you do. —
Jeffrey R. Holland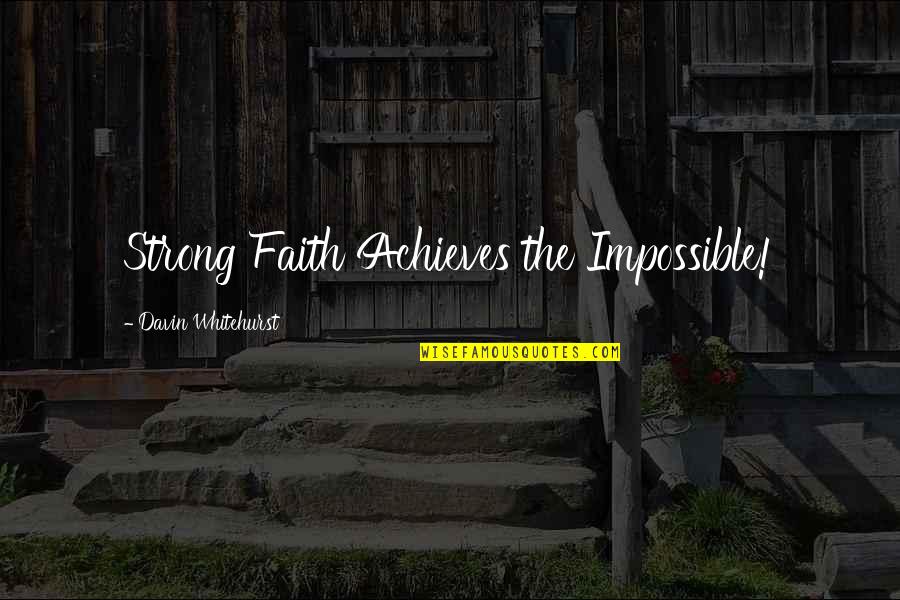 Strong Faith Achieves the Impossible! —
Davin Whitehurst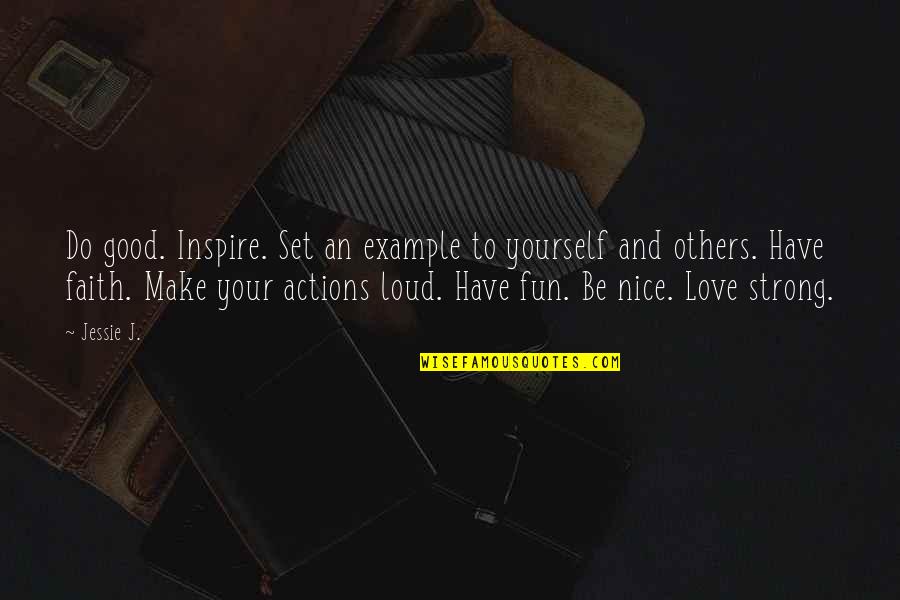 Do good. Inspire. Set an example to yourself and others. Have faith. Make your actions loud. Have fun. Be nice. Love strong. —
Jessie J.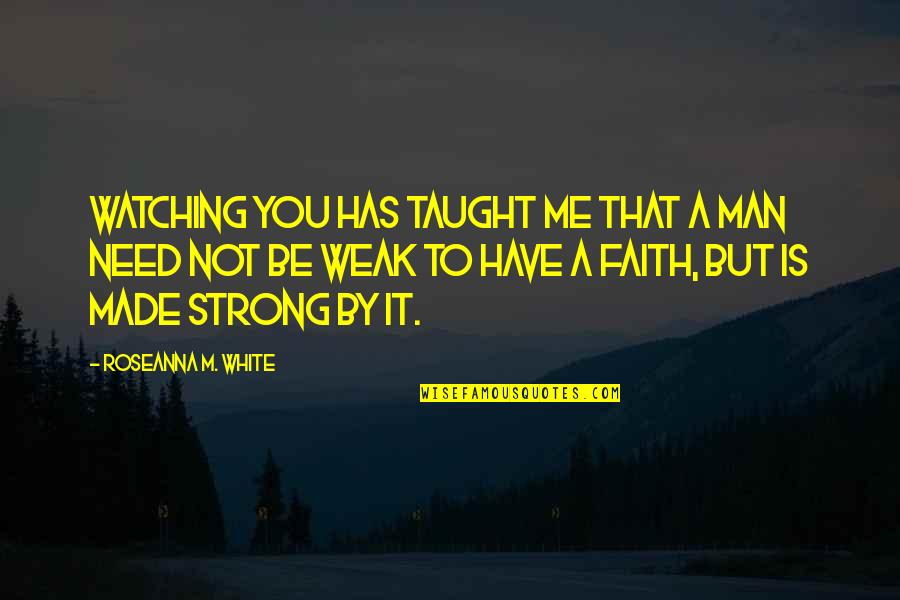 Watching you has taught me that a man need not be weak to have a faith, but is made strong by it. —
Roseanna M. White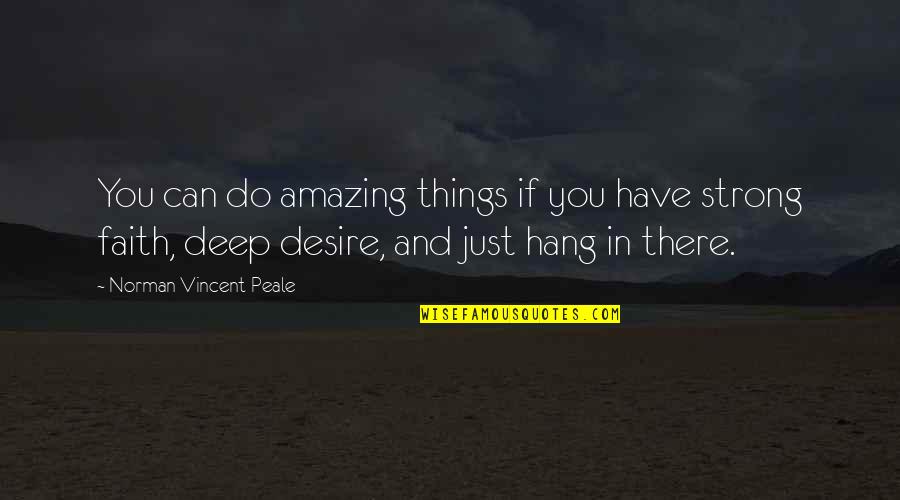 You can do amazing things if you have strong faith, deep desire, and just hang in there. —
Norman Vincent Peale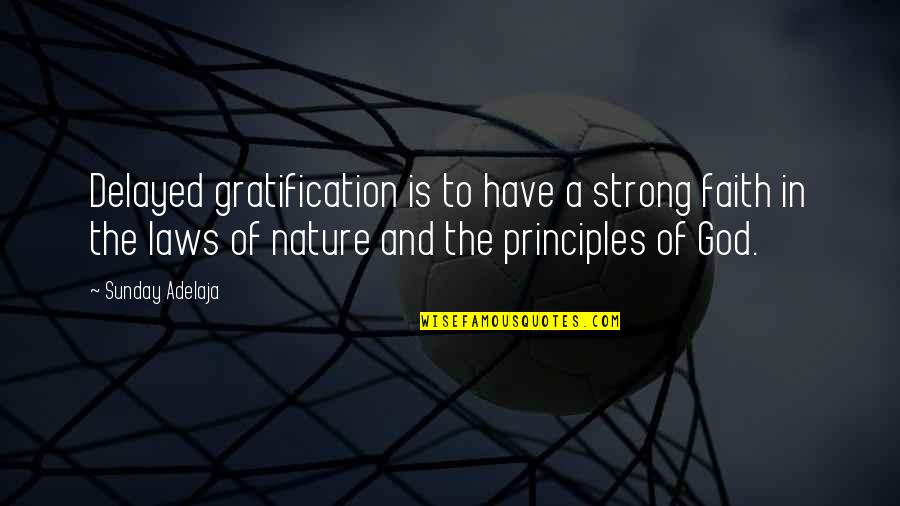 Delayed gratification is to have a strong faith in the laws of nature and the principles of God. —
Sunday Adelaja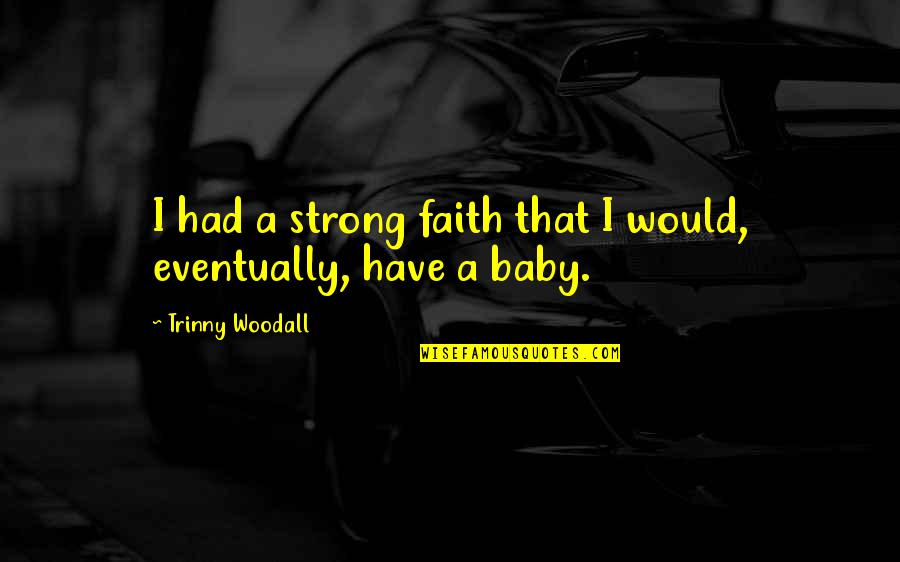 I had a strong faith that I would, eventually, have a baby. —
Trinny Woodall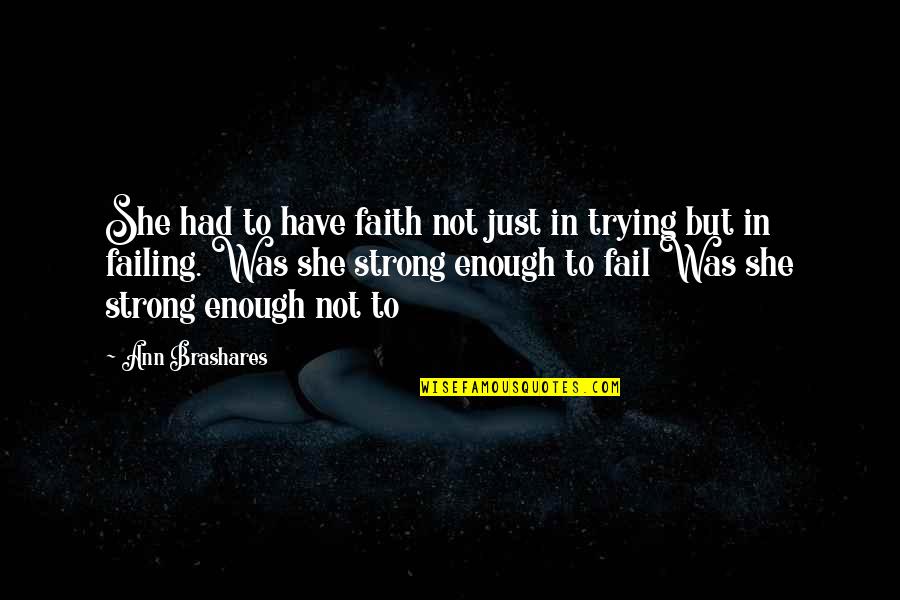 She had to have faith not just in trying but in failing. Was she strong enough to fail Was she strong enough not to —
Ann Brashares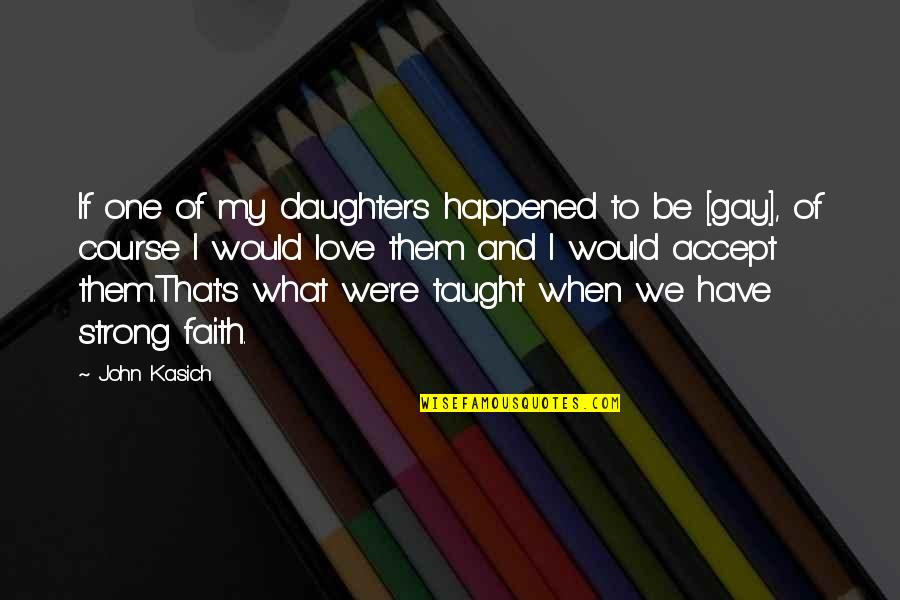 If one of my daughters happened to be [gay], of course I would love them and I would accept them.That's what we're taught when we have strong faith. —
John Kasich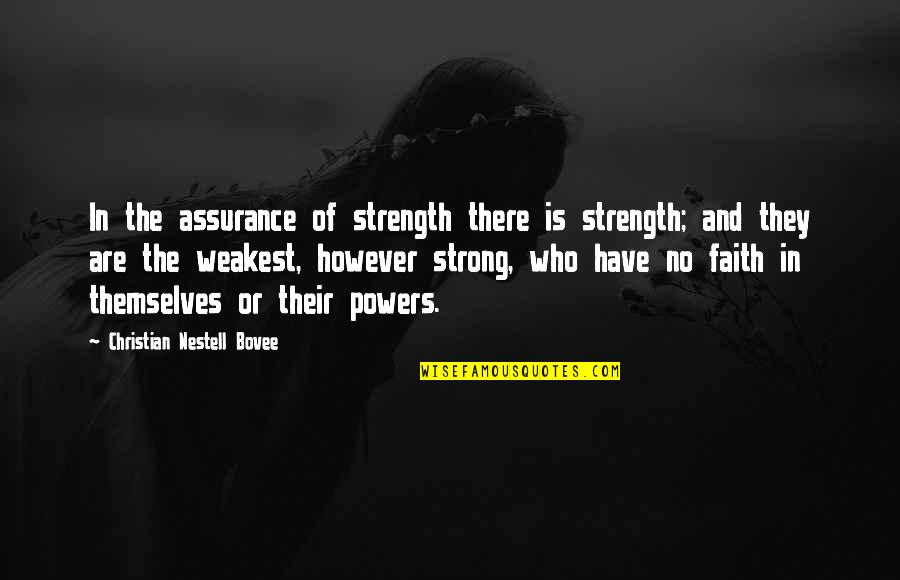 In the assurance of strength there is strength; and they are the weakest, however strong, who have no faith in themselves or their powers. —
Christian Nestell Bovee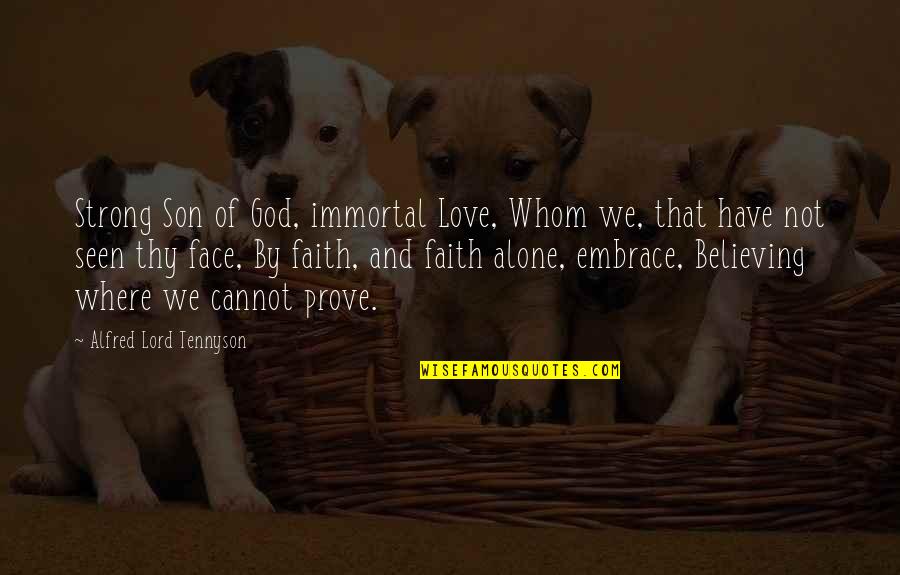 Strong Son of God, immortal Love, Whom we, that have not seen thy face, By faith, and faith alone, embrace, Believing where we cannot prove. —
Alfred Lord Tennyson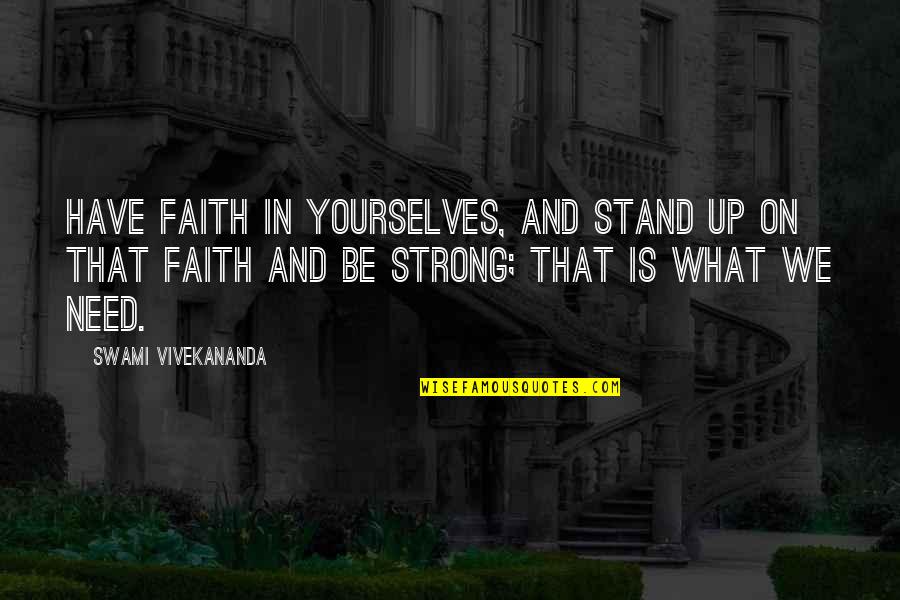 Have faith in yourselves, and stand up on that faith and be strong; that is what we need. —
Swami Vivekananda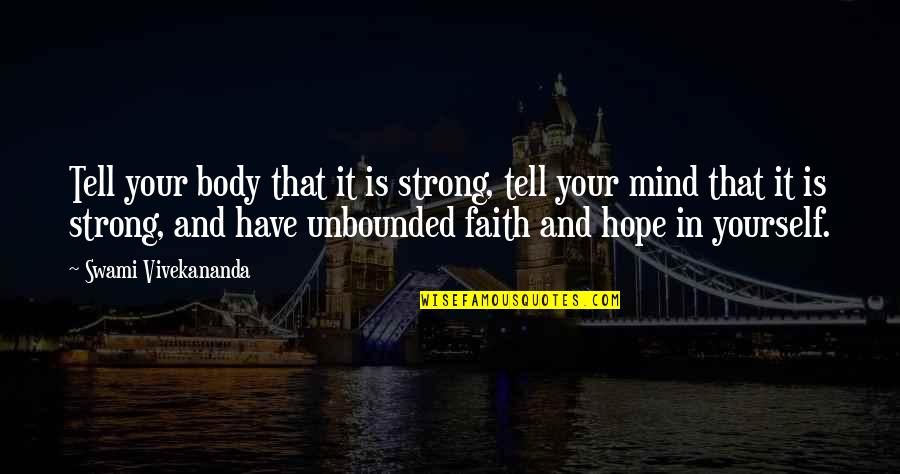 Tell your body that it is strong, tell your mind that it is strong, and have unbounded faith and hope in yourself. —
Swami Vivekananda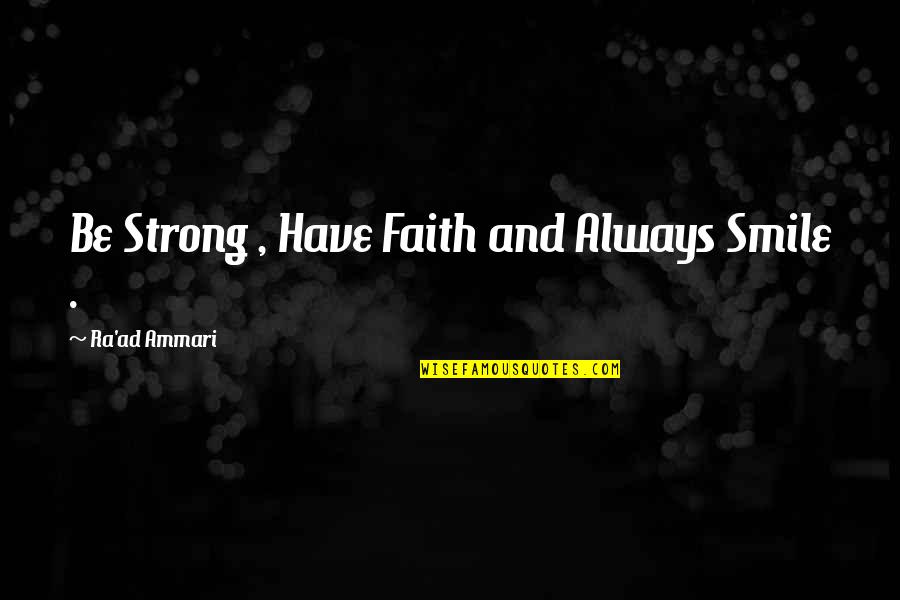 Be Strong , Have Faith and Always Smile . —
Ra'ad Ammari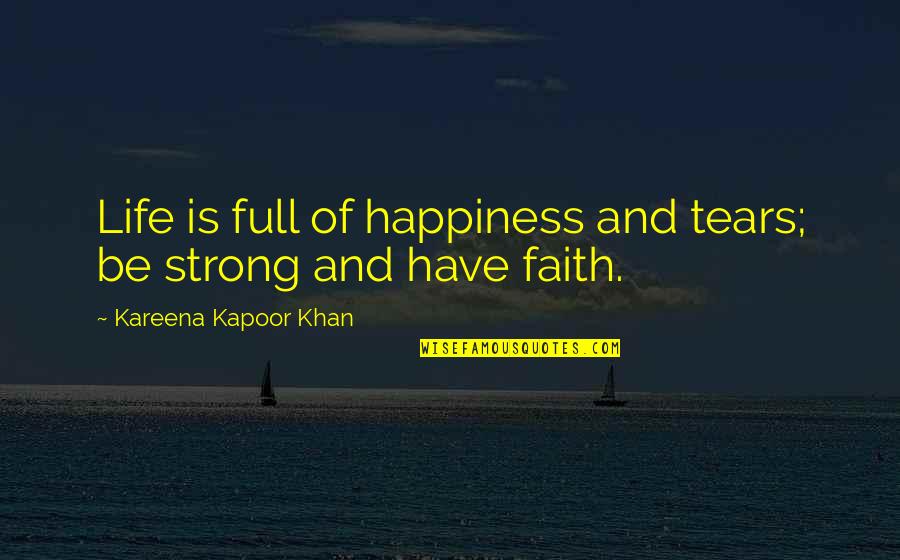 Life is full of happiness and tears;
be strong and have faith
. —
Kareena Kapoor Khan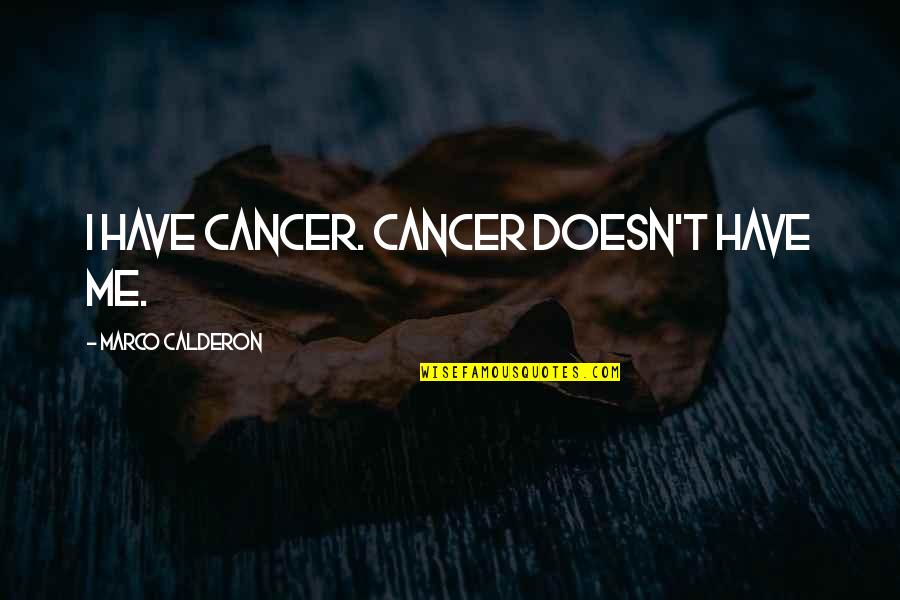 I have cancer. Cancer doesn't have me. —
Marco Calderon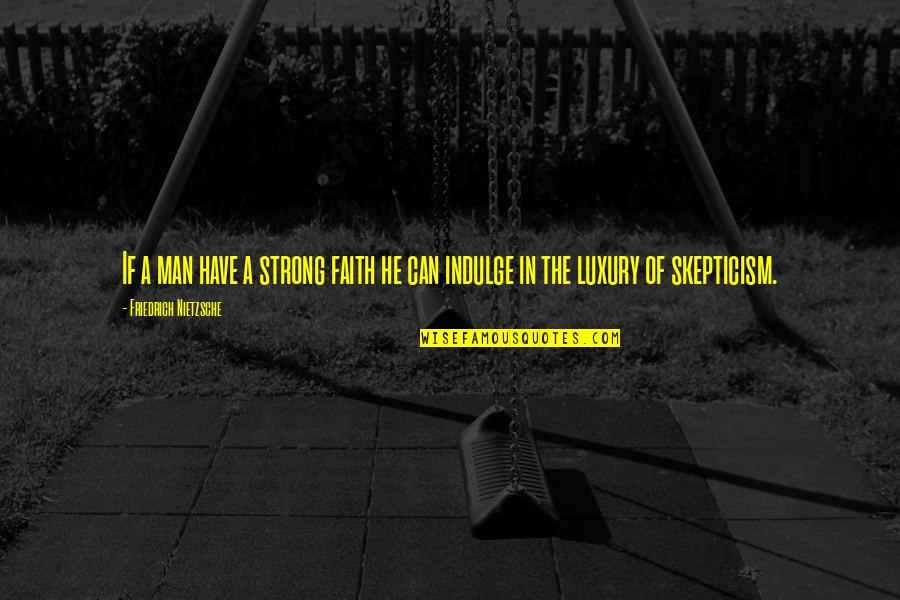 If a man have a strong faith he can indulge in the luxury of skepticism. —
Friedrich Nietzsche