Be Nice To Yourself Quotes
Collection of top 50 famous quotes about Be Nice To Yourself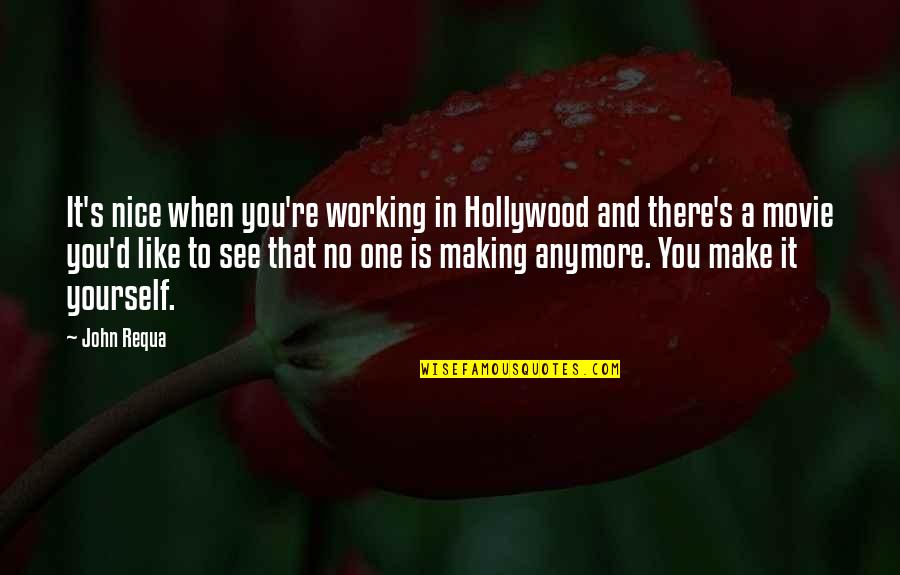 It's nice when you're working in Hollywood and there's a movie you'd like to see that no one is making anymore. You make it yourself.
—
John Requa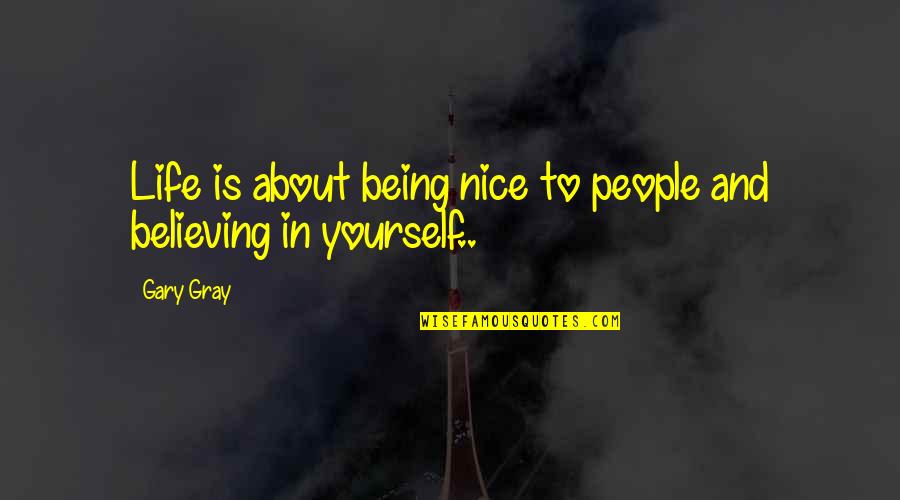 Life is about being nice to people and believing in yourself..
—
Gary Gray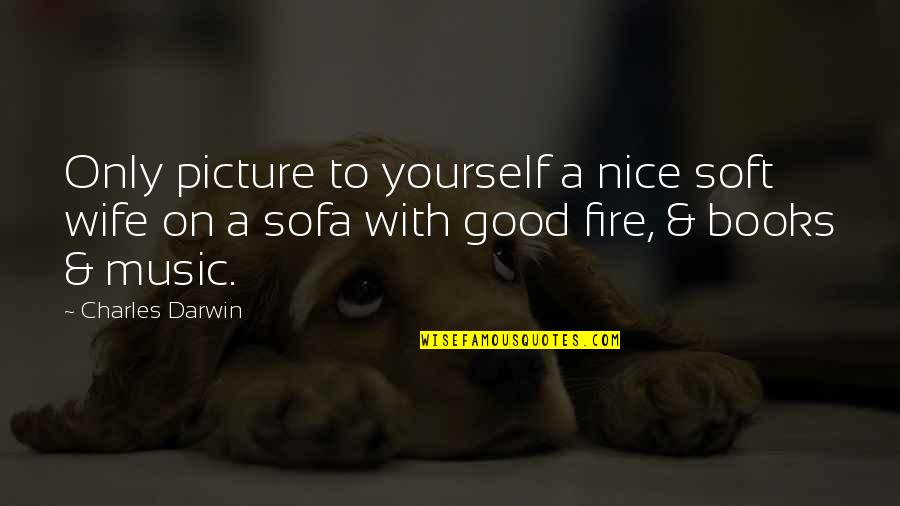 Only picture to yourself a nice soft wife on a sofa with good fire, & books & music.
—
Charles Darwin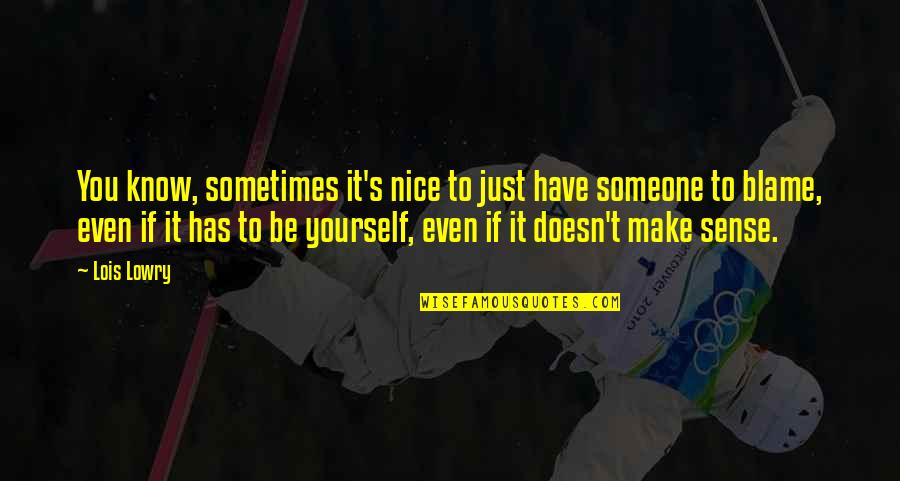 You know, sometimes it's nice to just have someone to blame, even if it has to be yourself, even if it doesn't make sense.
—
Lois Lowry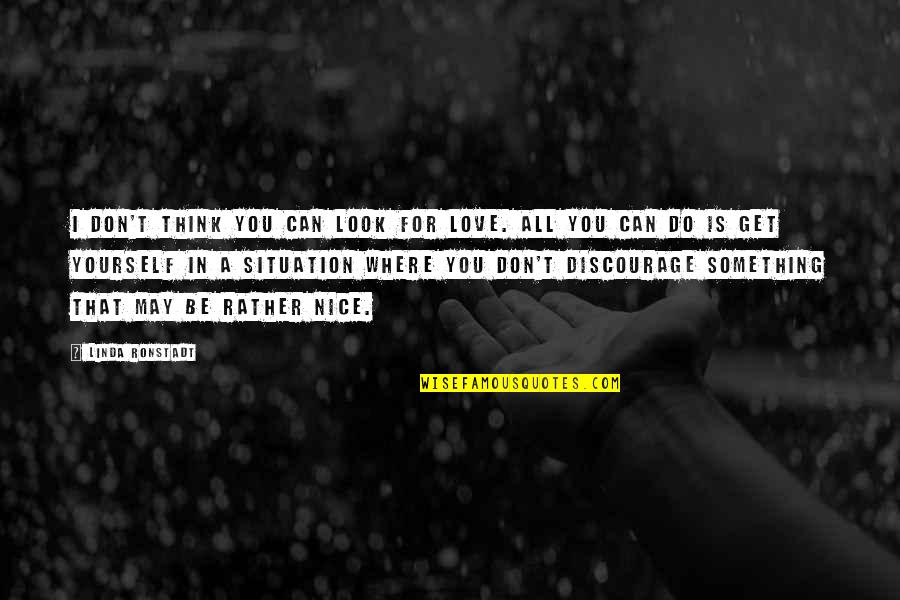 I don't think you can look for love. All you can do is get yourself in a situation where you don't discourage something that may be rather nice.
—
Linda Ronstadt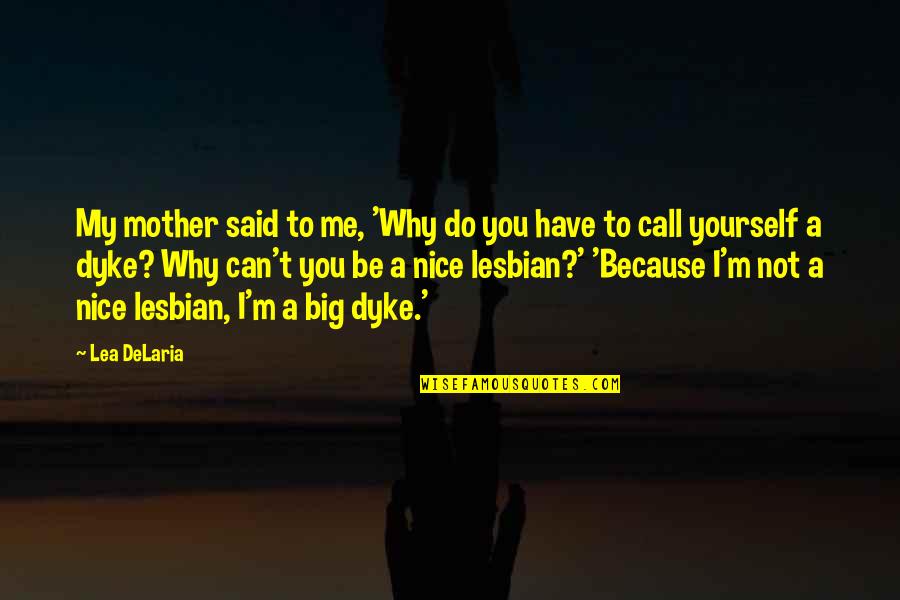 My mother said to me, 'Why do you have to call yourself a dyke? Why can't you be a nice lesbian?' 'Because I'm not a nice lesbian, I'm a big dyke.'
—
Lea DeLaria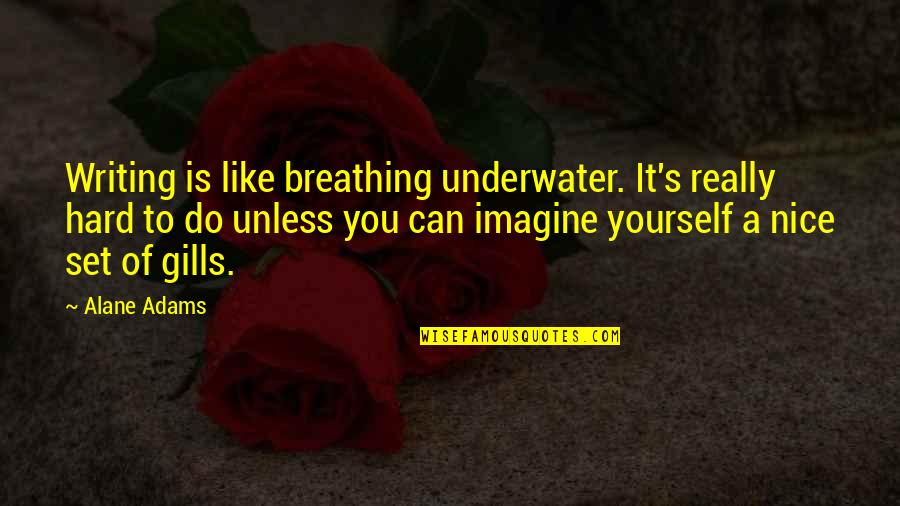 Writing is like breathing underwater. It's really hard to do unless you can imagine yourself a nice set of gills.
—
Alane Adams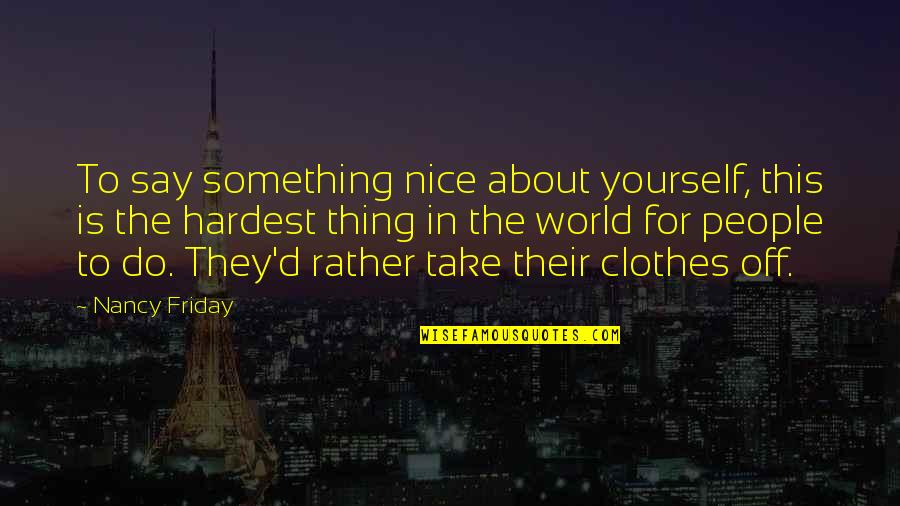 To say something nice about yourself, this is the hardest thing in the world for people to do. They'd rather take their clothes off.
—
Nancy Friday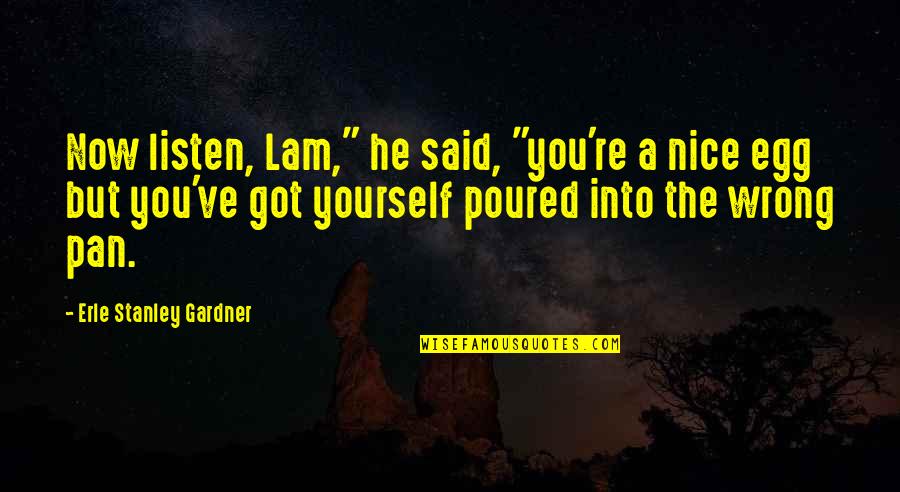 Now listen, Lam," he said, "you're a nice egg but you've got yourself poured into the wrong pan.
—
Erle Stanley Gardner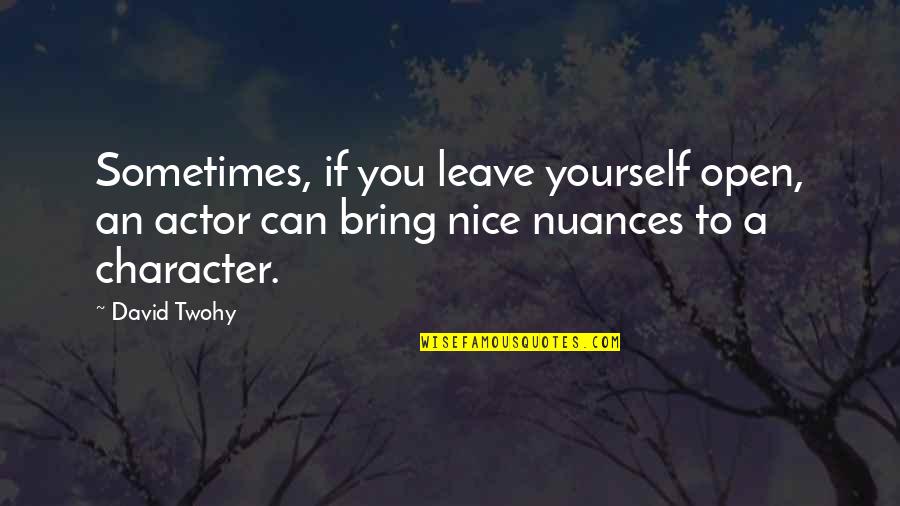 Sometimes, if you leave yourself open, an actor can bring nice nuances to a character.
—
David Twohy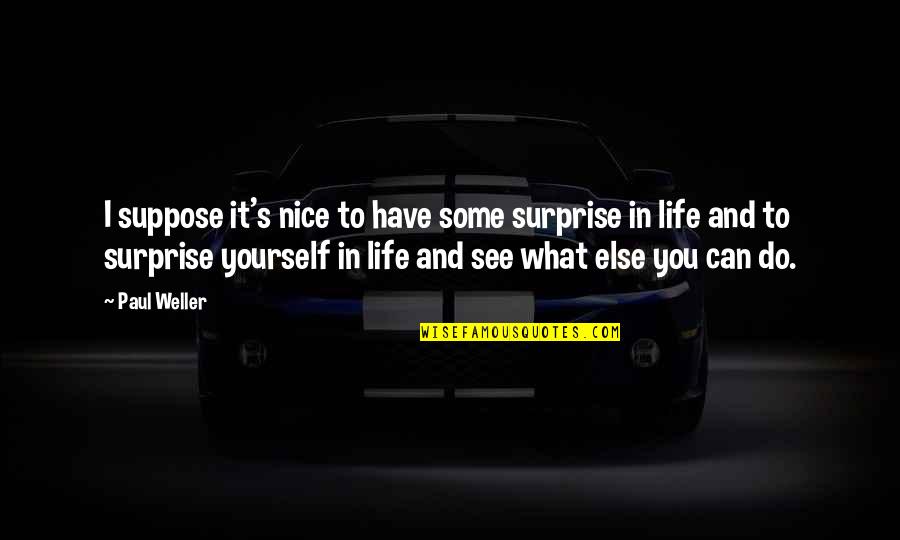 I suppose it's nice to have some surprise in life and to surprise yourself in life and see what else you can do.
—
Paul Weller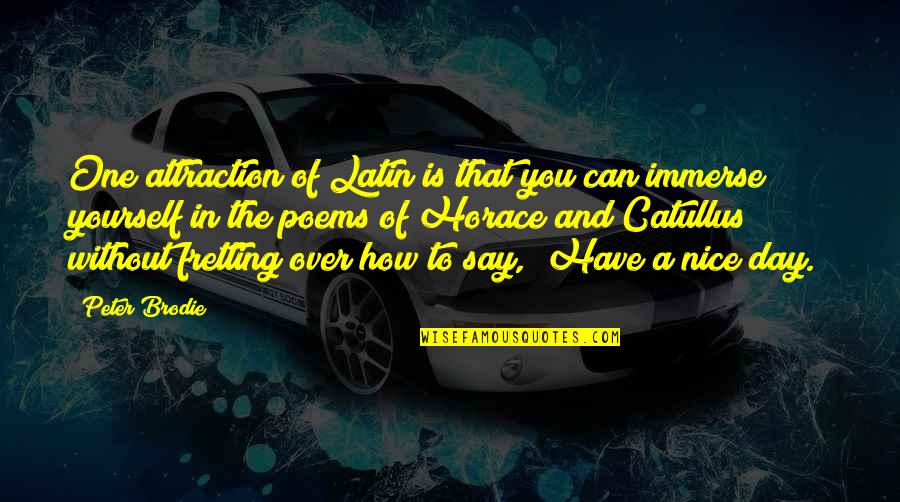 One attraction of Latin is that you can immerse yourself in the poems of Horace and Catullus without fretting over how to say, "Have a nice day."
—
Peter Brodie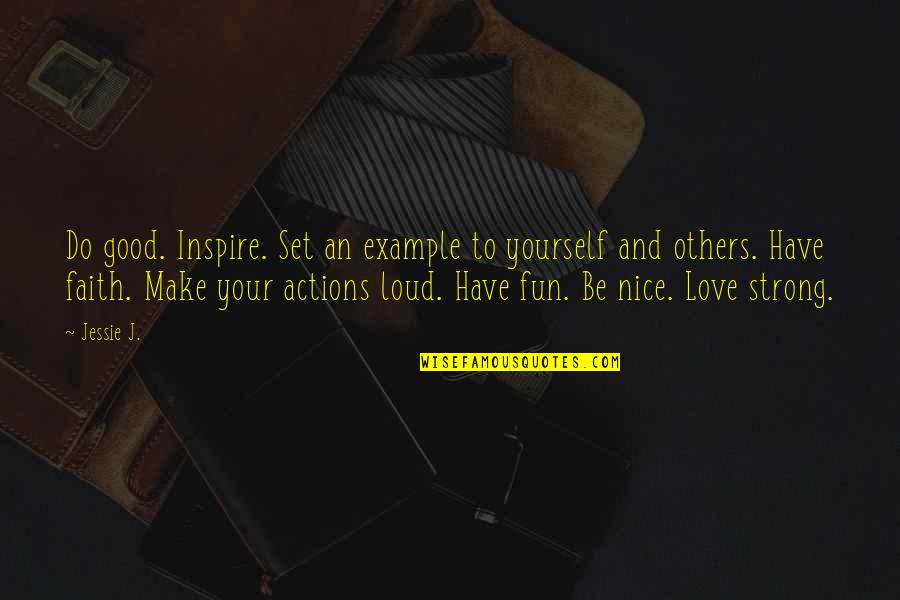 Do good. Inspire. Set an example to yourself and others. Have faith. Make your actions loud. Have fun. Be nice. Love strong. —
Jessie J.
Isn't it nice not to have to compartmentalize yourself? —
Marcia Gay Harden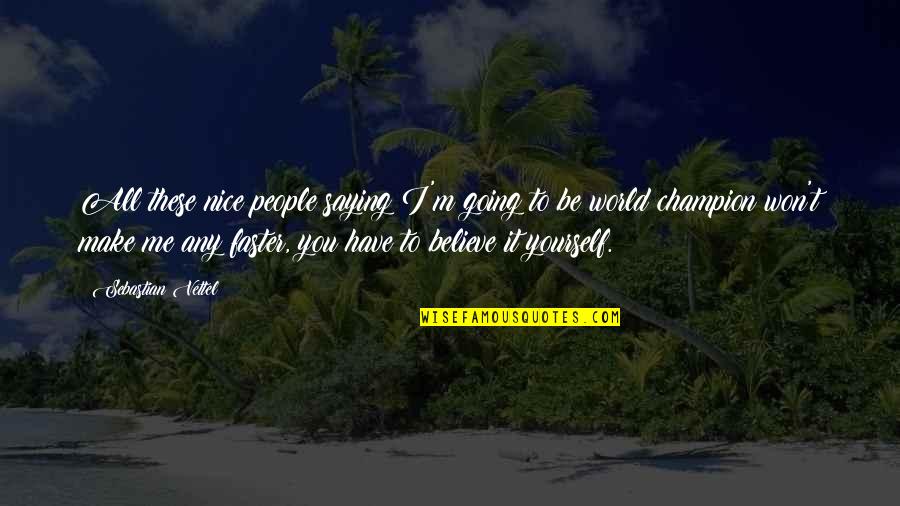 All these nice people saying I'm going to be world champion won't make me any faster, you have to believe it yourself. —
Sebastian Vettel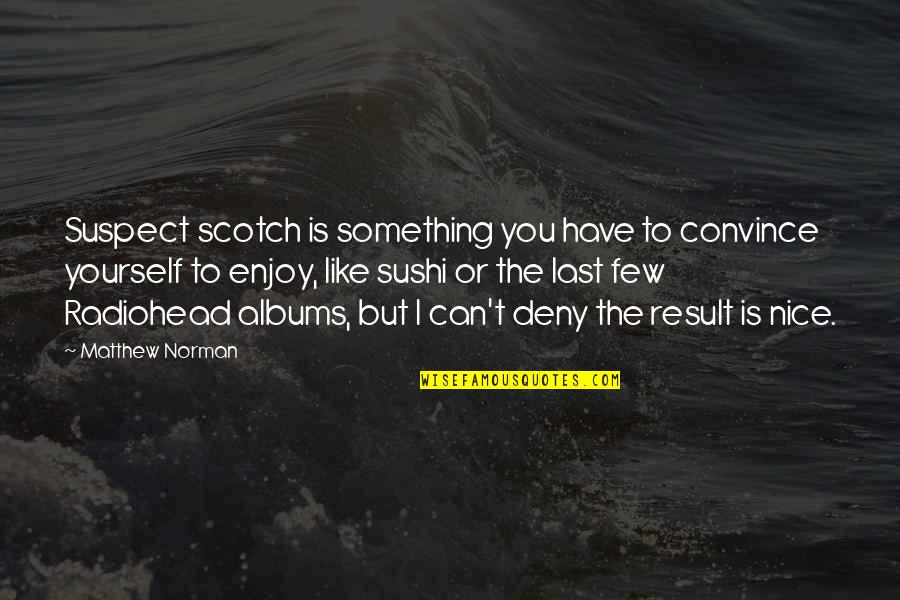 Suspect scotch is something you have to convince yourself to enjoy, like sushi or the last few Radiohead albums, but I can't deny the result is nice. —
Matthew Norman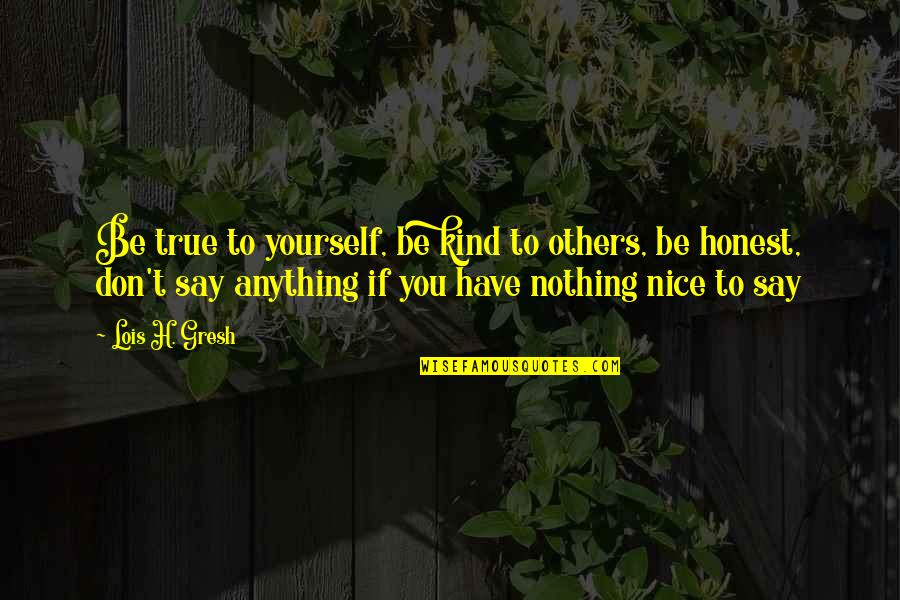 Be true to yourself, be kind to others, be honest, don't say anything if you have nothing nice to say —
Lois H. Gresh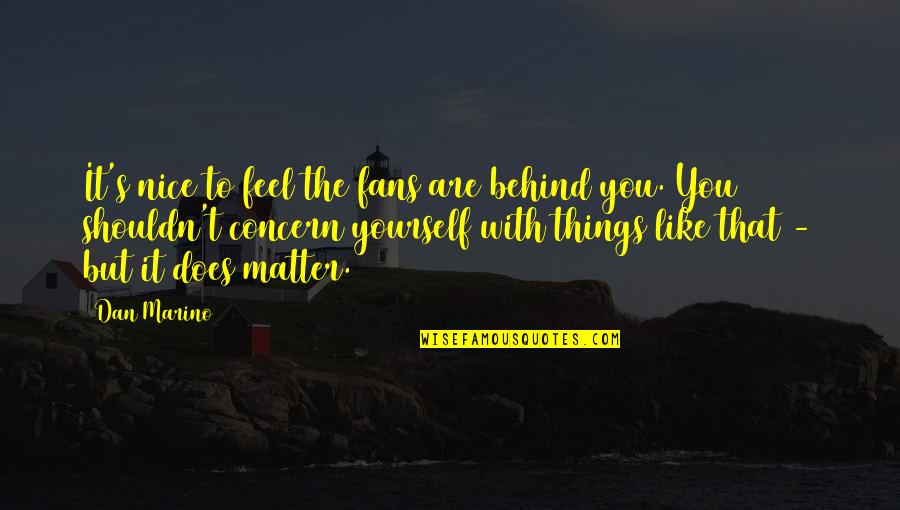 It's nice to feel the fans are behind you. You shouldn't concern yourself with things like that - but it does matter. —
Dan Marino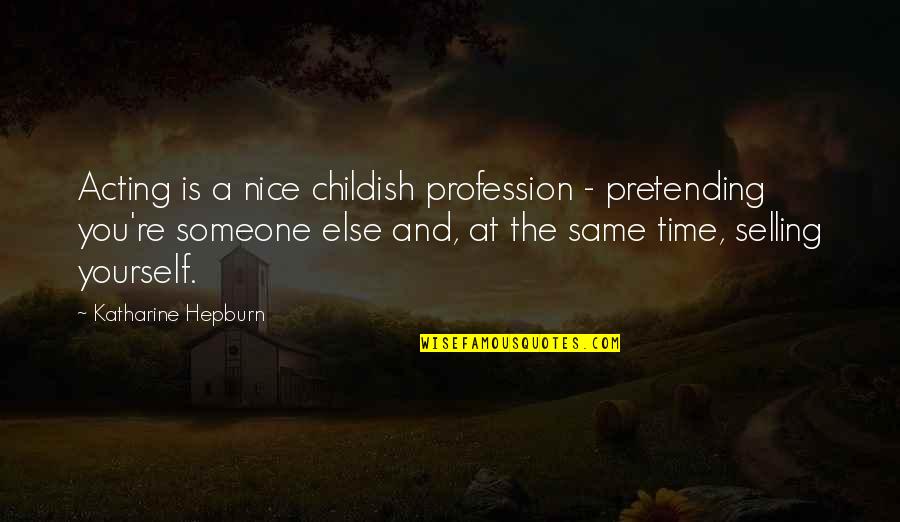 Acting is a nice childish profession - pretending you're someone else and, at the same time, selling yourself. —
Katharine Hepburn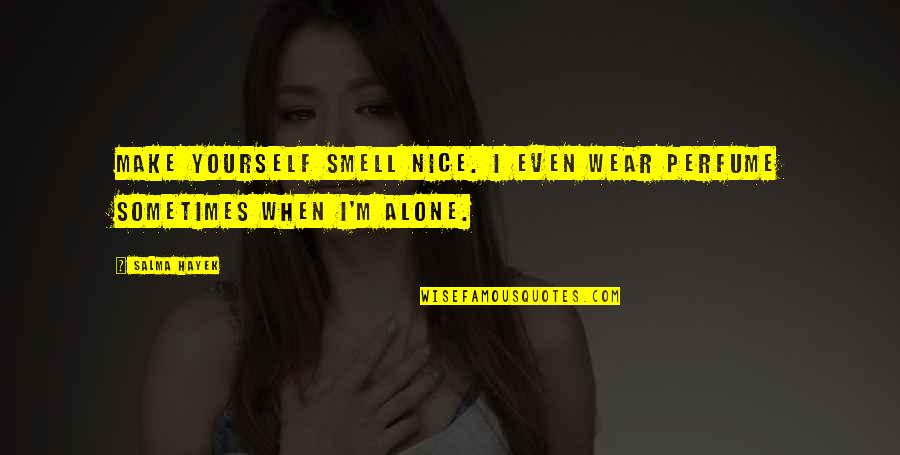 Make yourself smell nice. I even wear perfume sometimes when I'm alone. —
Salma Hayek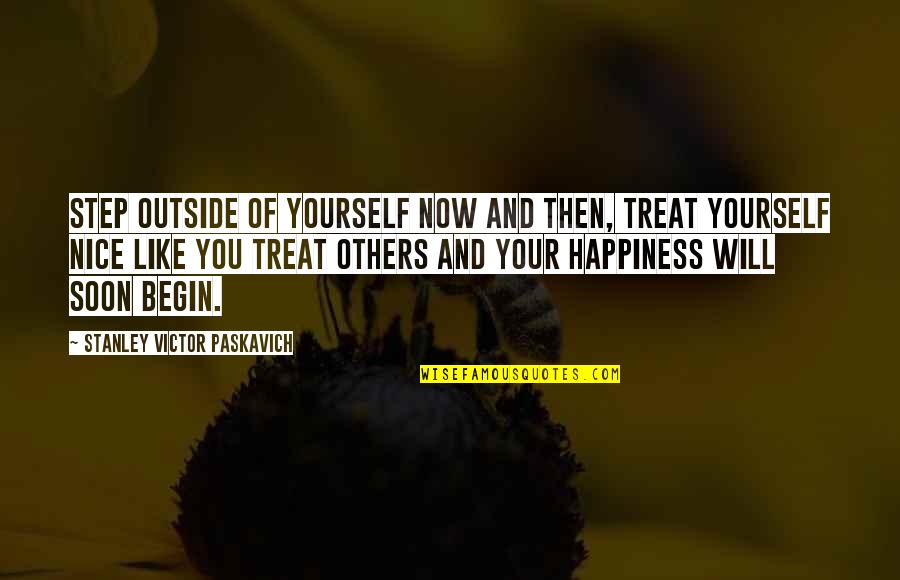 Step outside of yourself now and then, treat yourself nice like you treat others and your happiness will soon begin. —
Stanley Victor Paskavich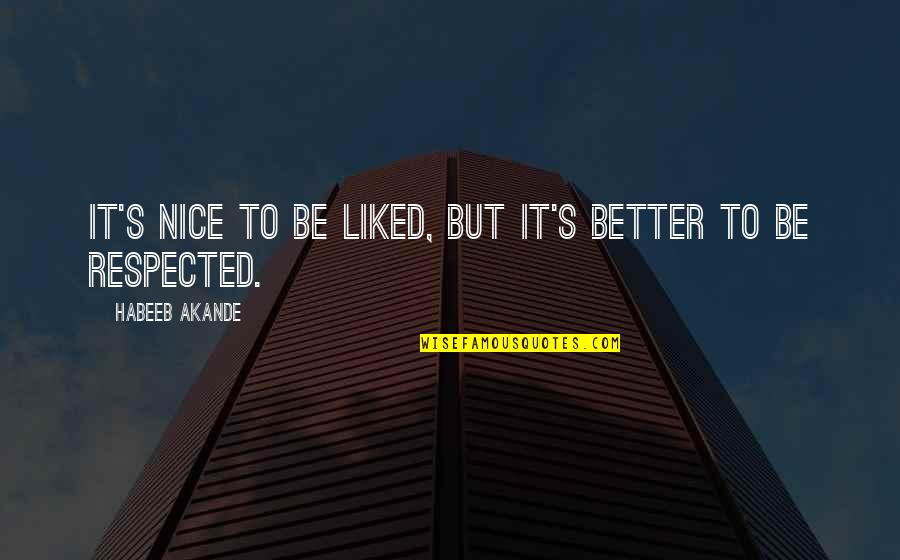 It's nice to be liked, but it's better to be respected. —
Habeeb Akande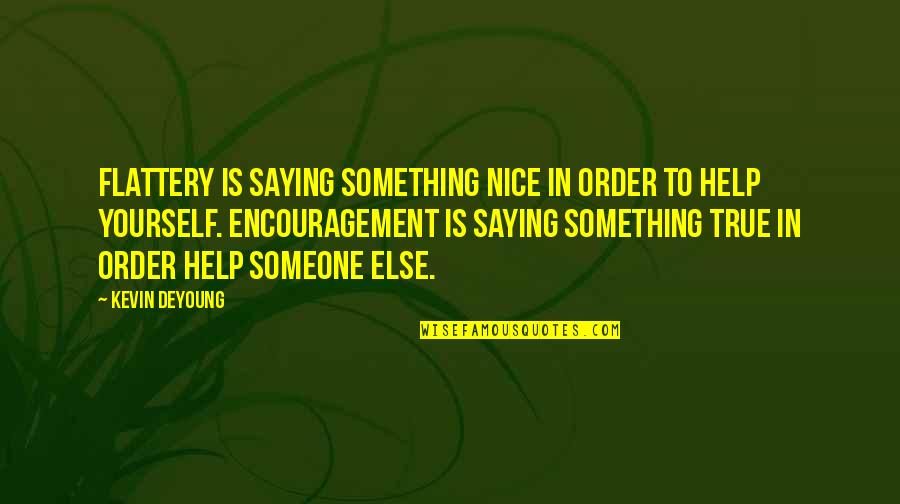 Flattery is saying something nice in order to help yourself. Encouragement is saying something true in order help someone else. —
Kevin DeYoung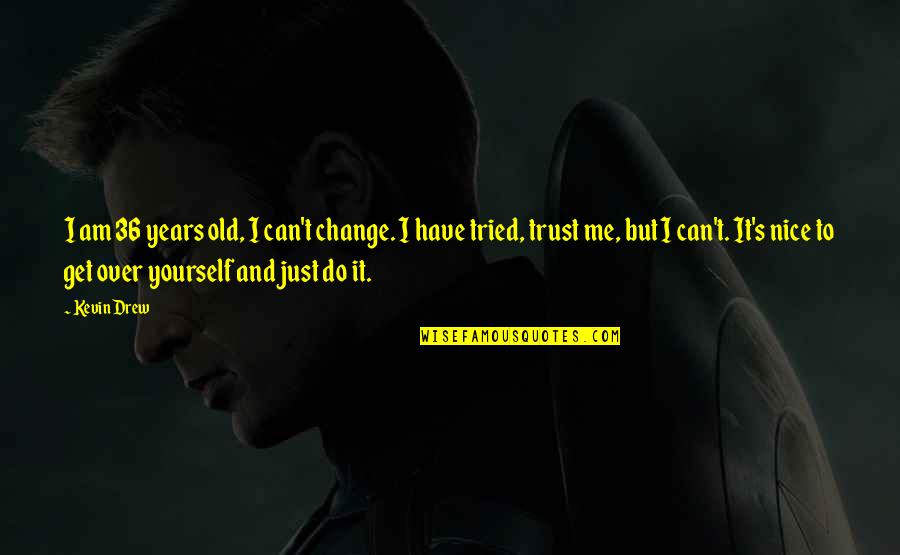 I am 36 years old, I can't change. I have tried, trust me, but I can't. It's nice to get over yourself and just do it. —
Kevin Drew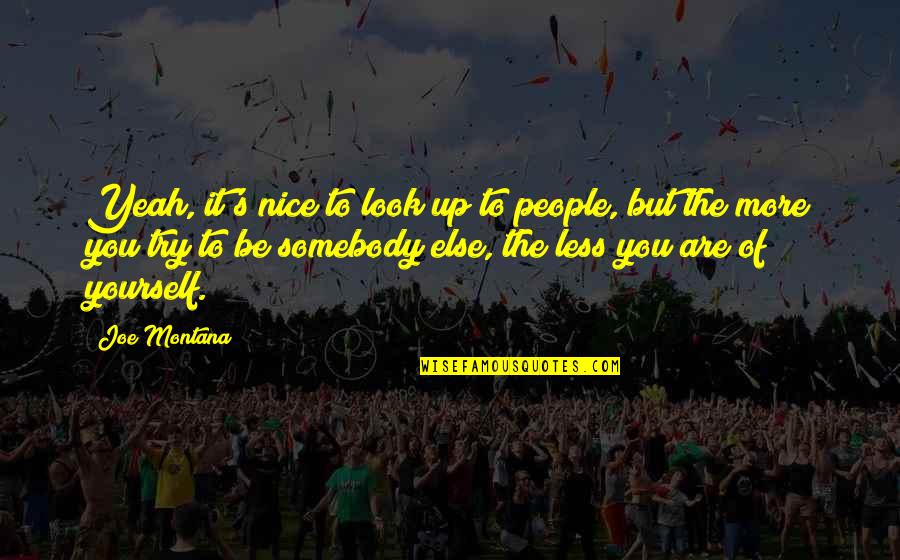 Yeah, it's nice to look up to people, but the more you try to be somebody else, the less you are of yourself. —
Joe Montana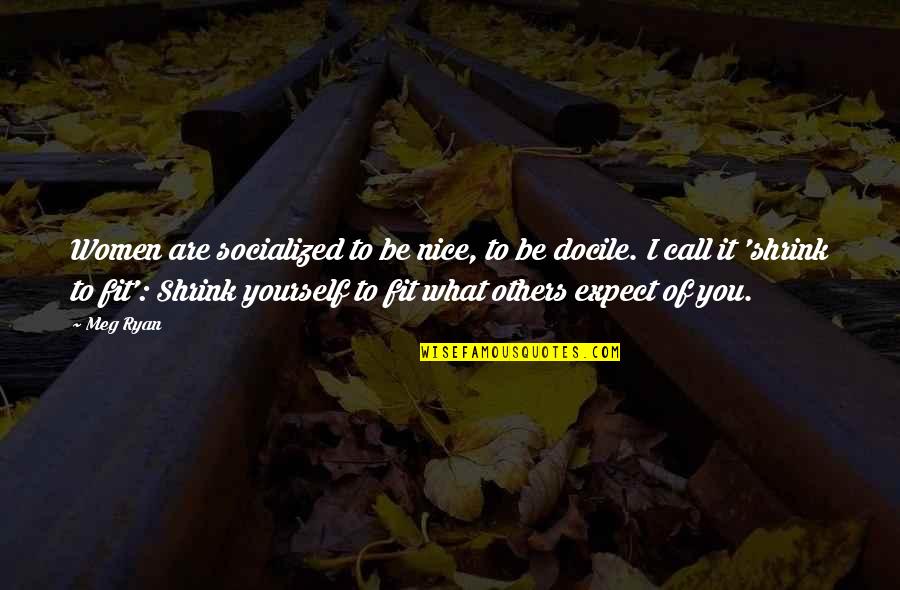 Women are socialized to be nice, to be docile. I call it 'shrink to fit': Shrink yourself to fit what others expect of you. —
Meg Ryan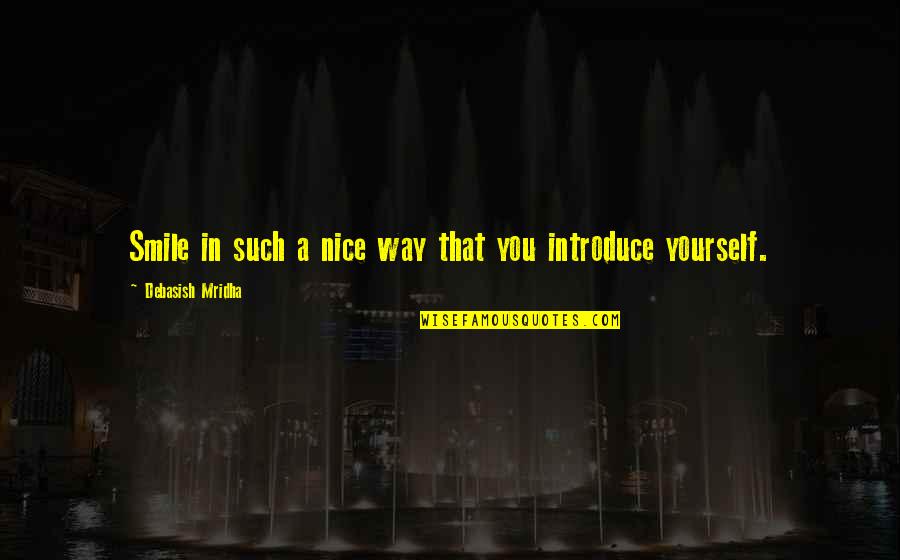 Smile in such a nice way that you introduce yourself. —
Debasish Mridha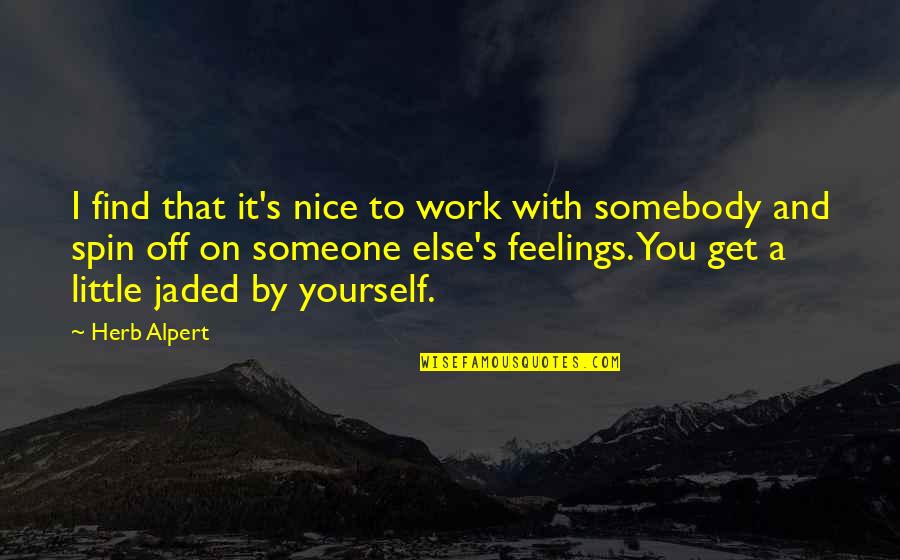 I find that it's nice to work with somebody and spin off on someone else's feelings. You get a little jaded by yourself. —
Herb Alpert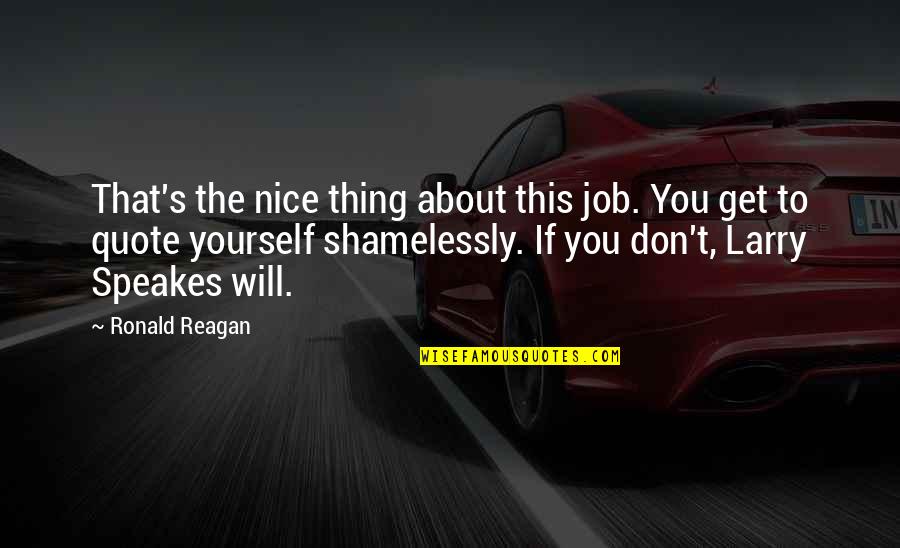 That's the nice thing about this job. You get to quote yourself shamelessly. If you don't, Larry Speakes will. —
Ronald Reagan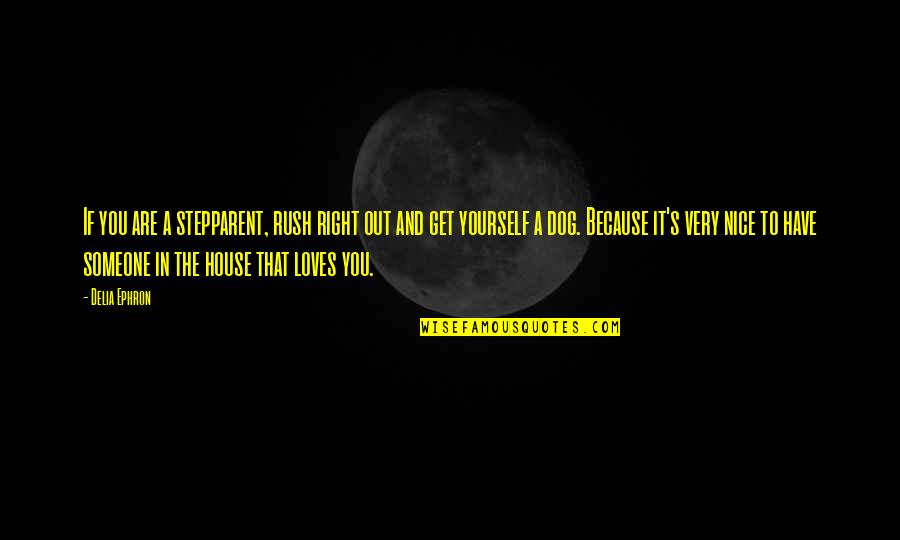 If you are a stepparent, rush right out and get yourself a dog. Because it's very nice to have someone in the house that loves you. —
Delia Ephron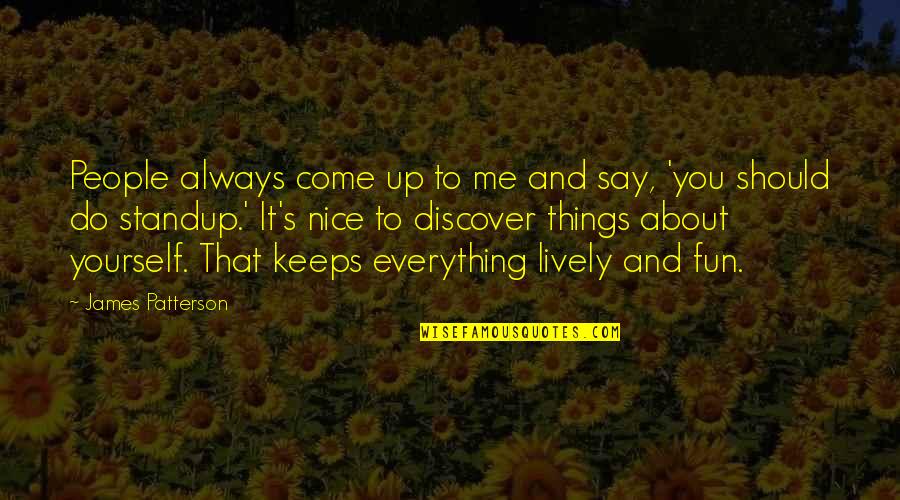 People always come up to me and say, 'you should do standup.' It's nice to discover things about yourself. That keeps everything lively and fun. —
James Patterson
Be nice to yourself
, for you deserve everything that you want! —
Anuranjita Kumar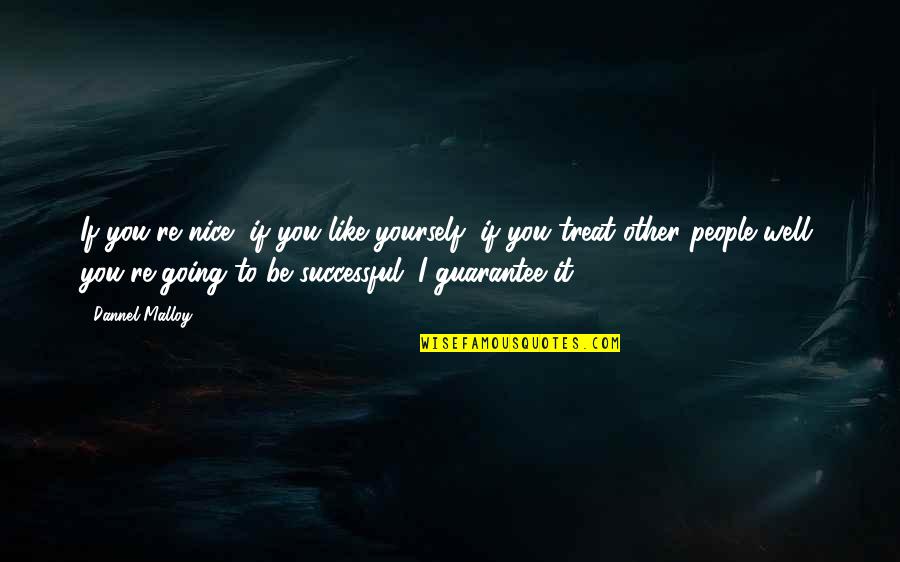 If you're nice, if you like yourself, if you treat other people well, you're going to be successful. I guarantee it. —
Dannel Malloy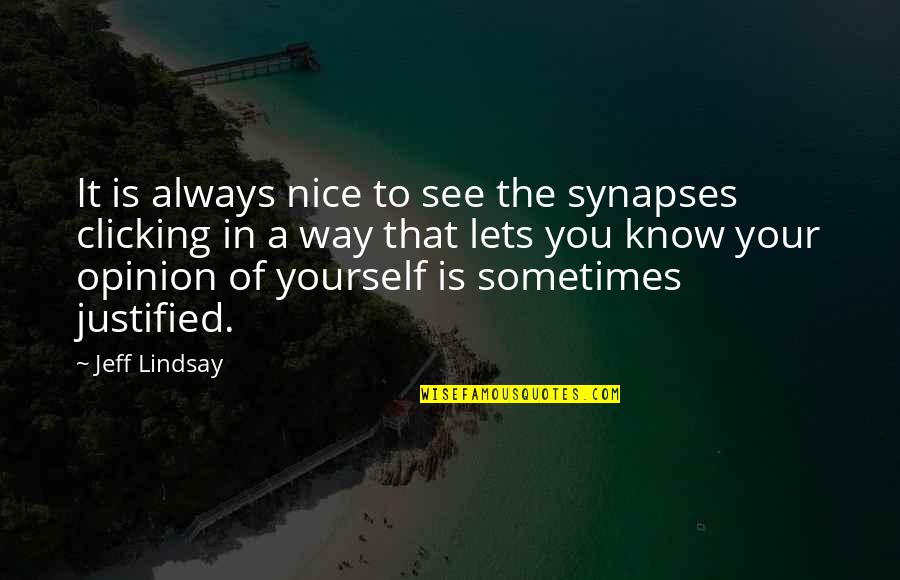 It is always nice to see the synapses clicking in a way that lets you know your opinion of yourself is sometimes justified. —
Jeff Lindsay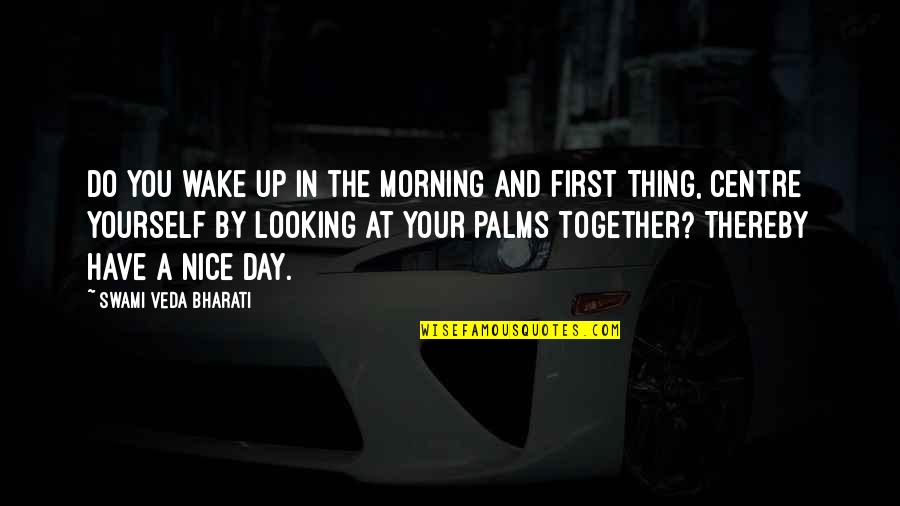 Do you wake up in the morning and first thing, centre yourself by looking at your palms together? Thereby have a nice day. —
Swami Veda Bharati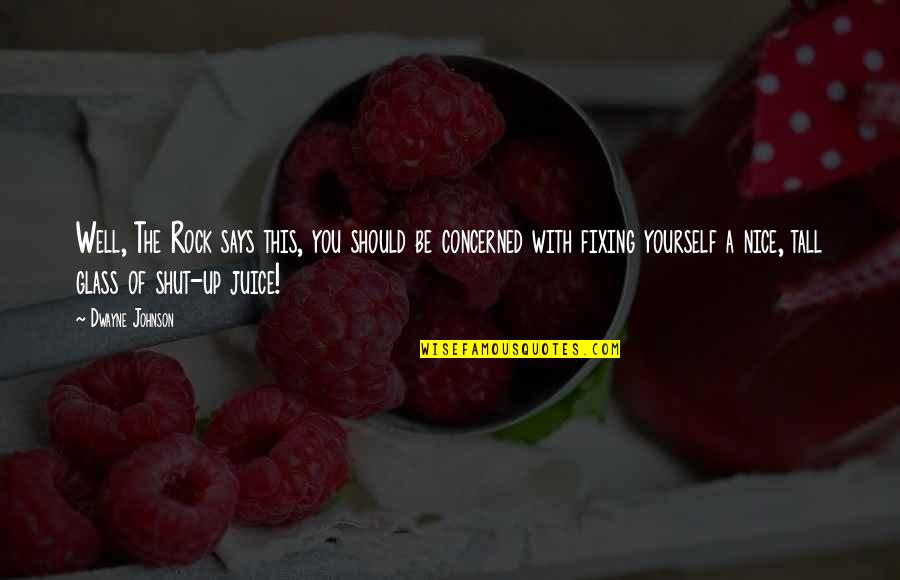 Well, The Rock says this, you should be concerned with fixing yourself a nice, tall glass of shut-up juice! —
Dwayne Johnson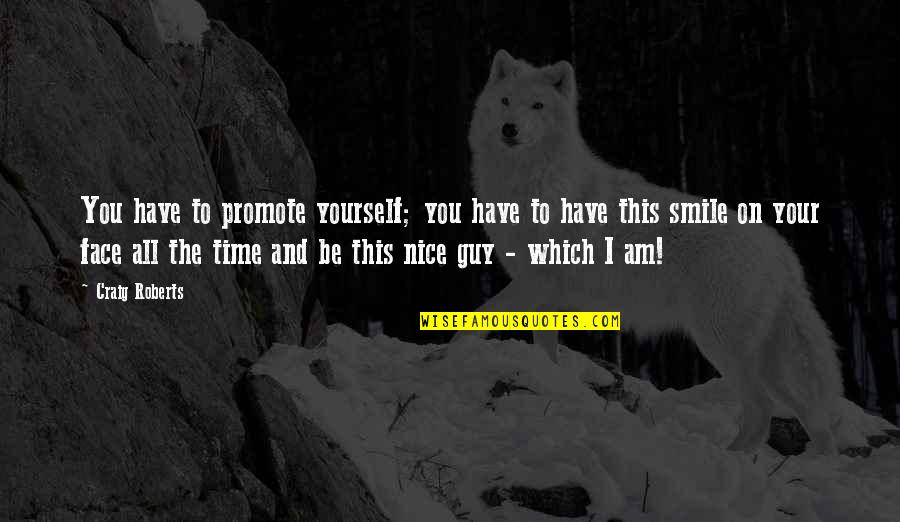 You have to promote yourself; you have to have this smile on your face all the time and be this nice guy - which I am! —
Craig Roberts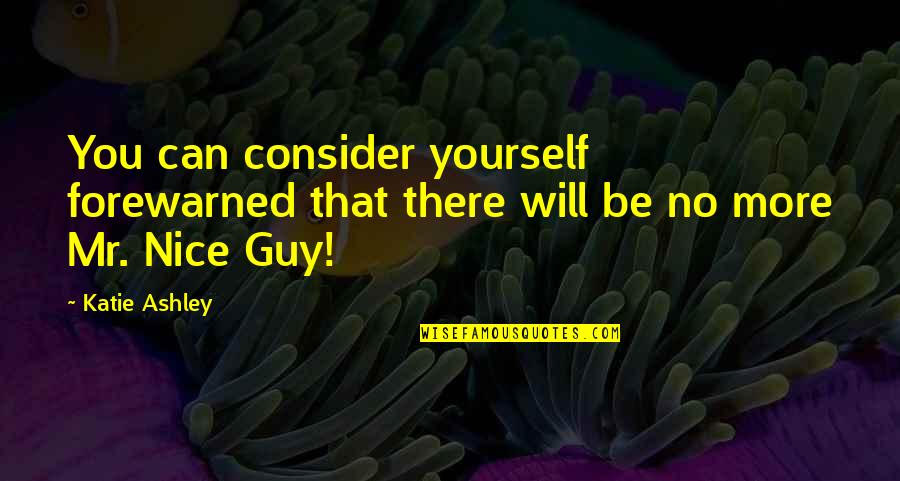 You can consider yourself forewarned that there will be no more Mr. Nice Guy! —
Katie Ashley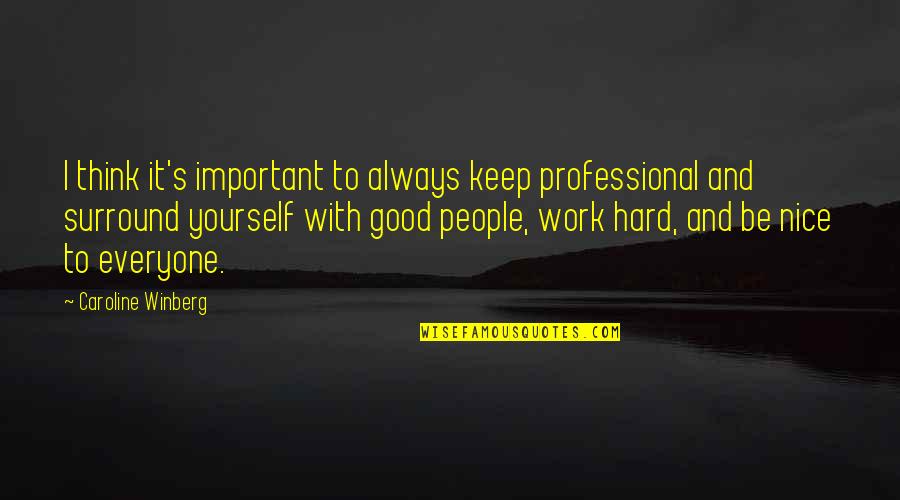 I think it's important to always keep professional and surround yourself with good people, work hard, and be nice to everyone. —
Caroline Winberg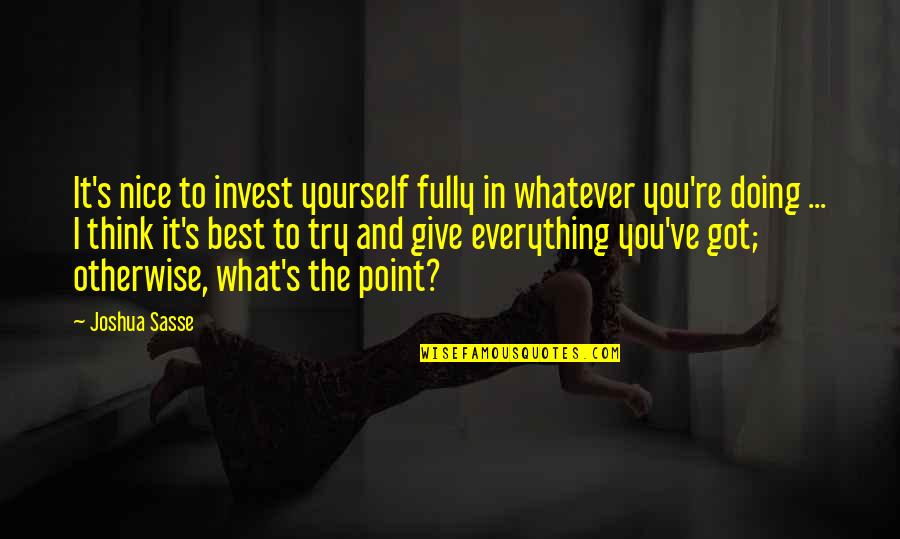 It's nice to invest yourself fully in whatever you're doing ... I think it's best to try and give everything you've got; otherwise, what's the point? —
Joshua Sasse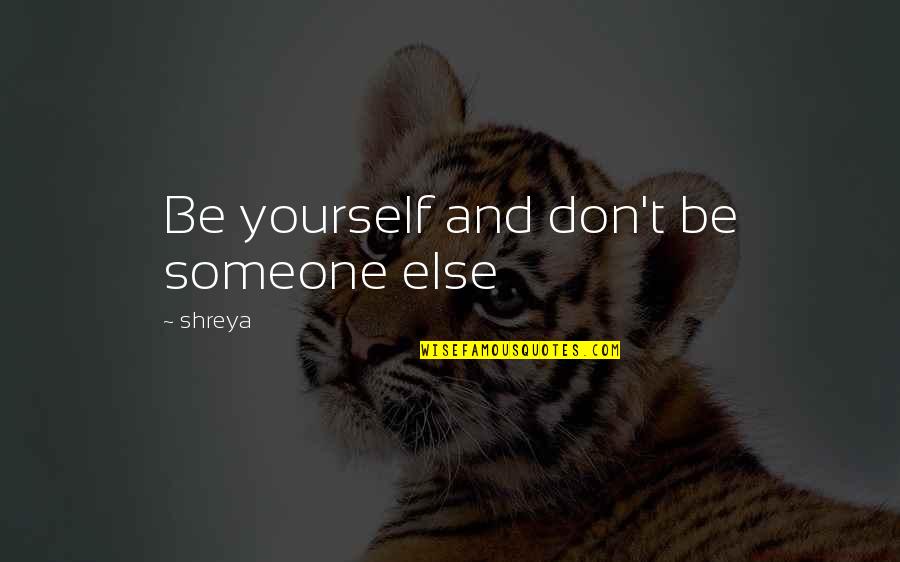 Be yourself and don't be someone else —
Shreya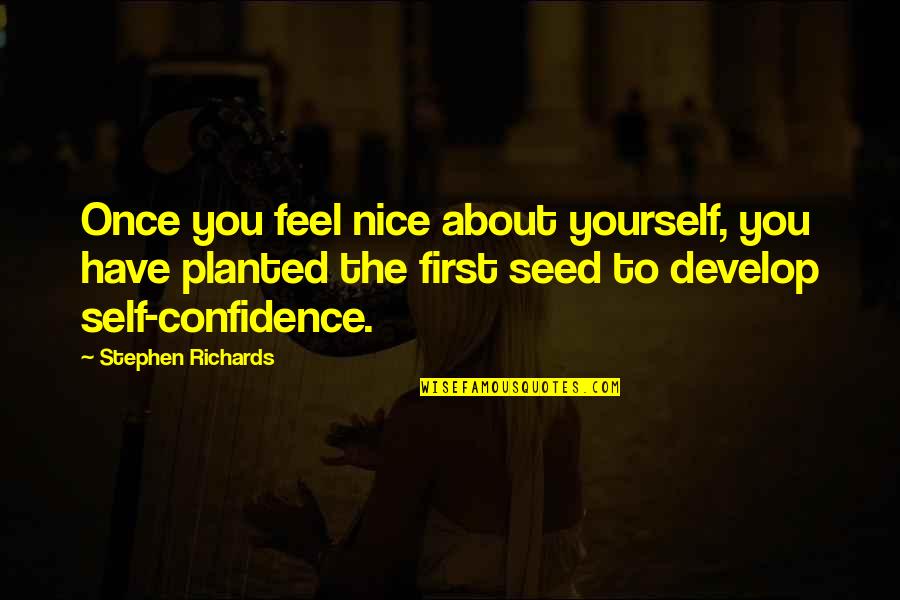 Once you feel nice about yourself, you have planted the first seed to develop self-confidence. —
Stephen Richards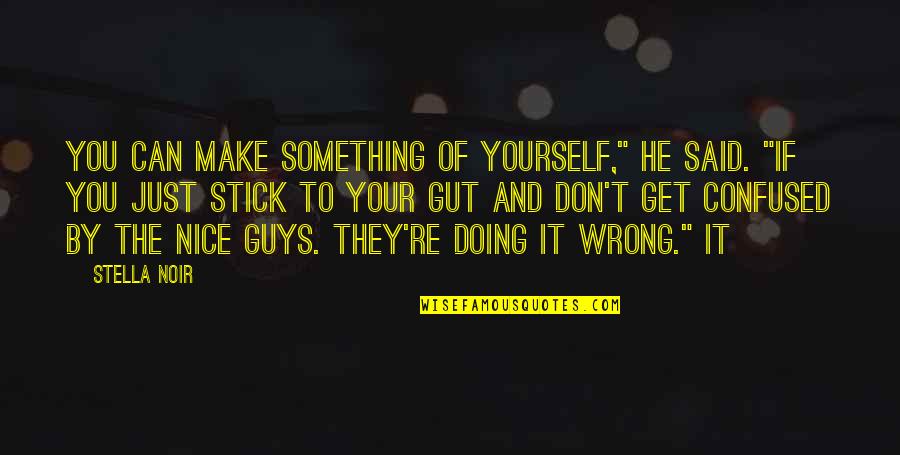 You can make something of yourself," he said. "If you just stick to your gut and don't get confused by the nice guys. They're doing it wrong." It —
Stella Noir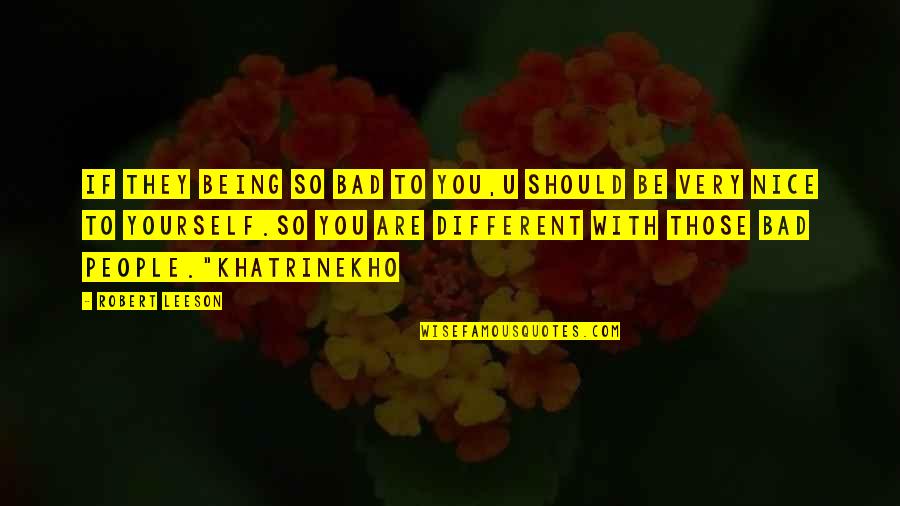 If they being so bad to you,u should be very nice to yourself.so you are different with those bad people."KhatrineKho —
Robert Leeson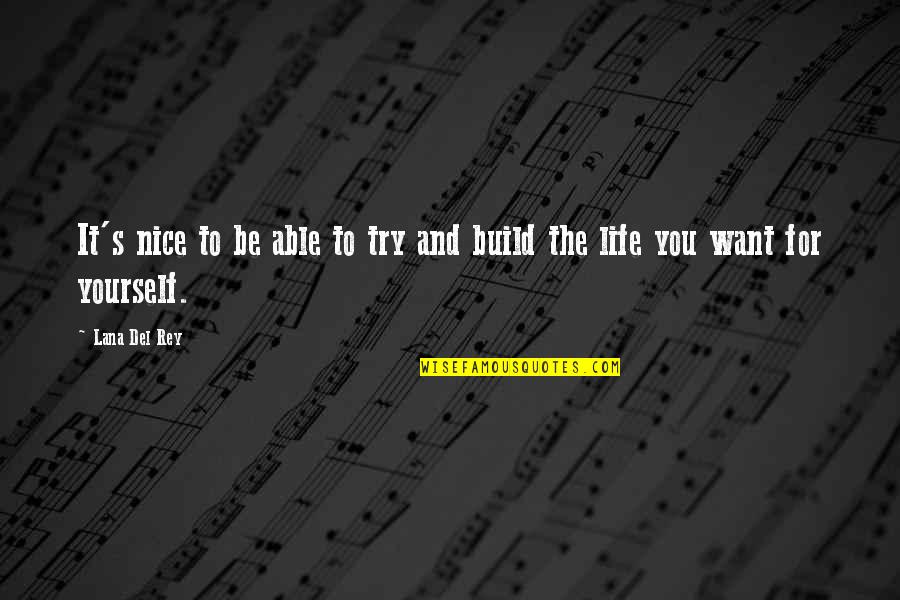 It's nice to be able to try and build the life you want for yourself. —
Lana Del Rey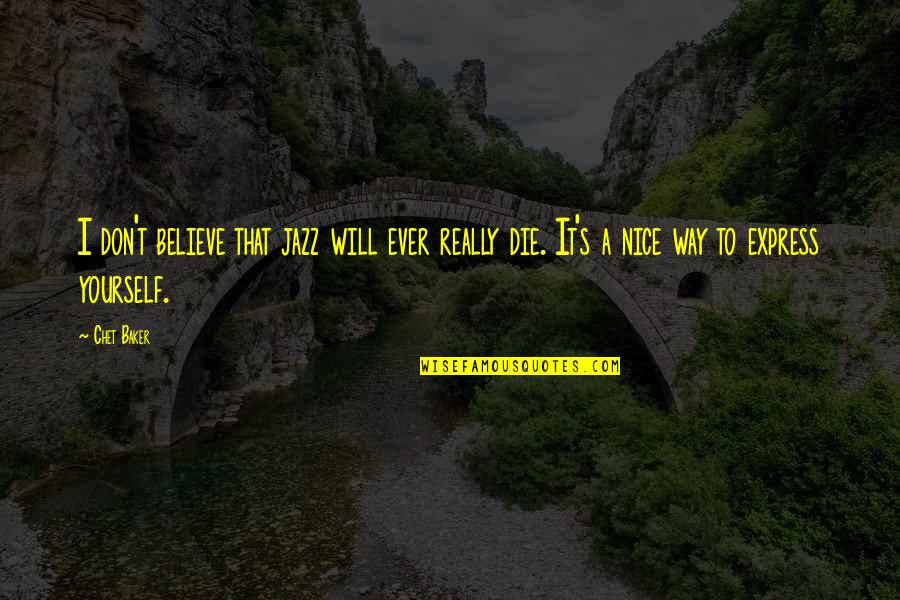 I don't believe that jazz will ever really die. It's a nice way to express yourself. —
Chet Baker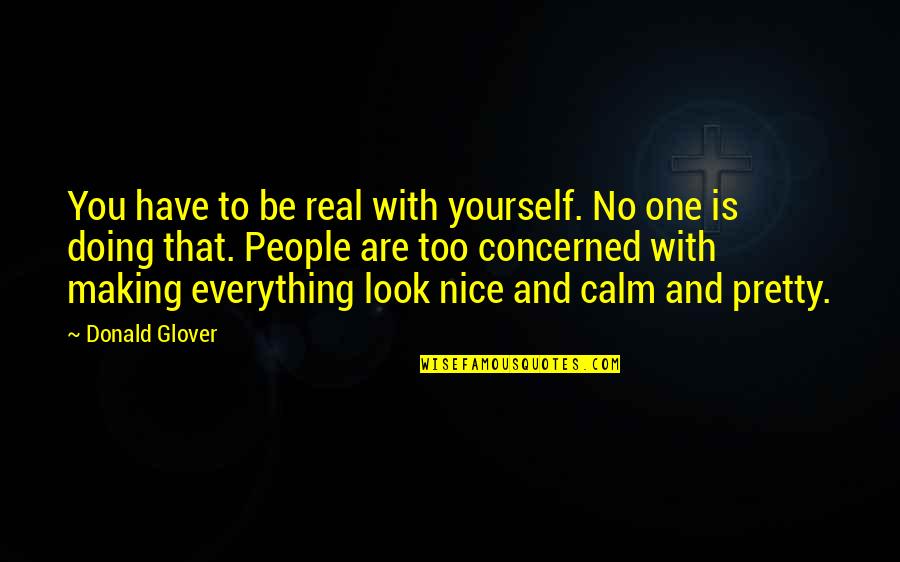 You have to be real with yourself. No one is doing that. People are too concerned with making everything look nice and calm and pretty. —
Donald Glover