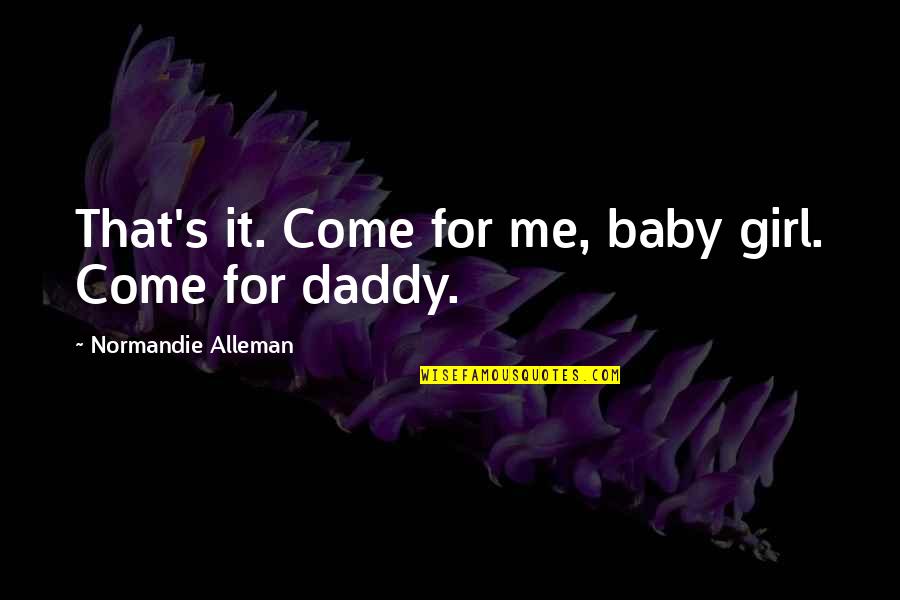 That's it. Come for me, baby girl. Come for daddy.
—
Normandie Alleman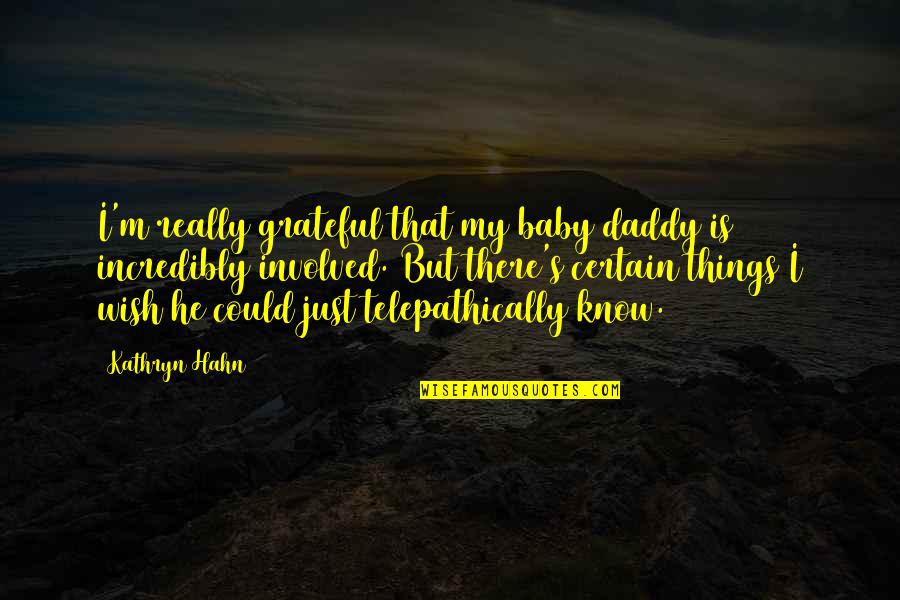 I'm really grateful that my baby daddy is incredibly involved. But there's certain things I wish he could just telepathically know.
—
Kathryn Hahn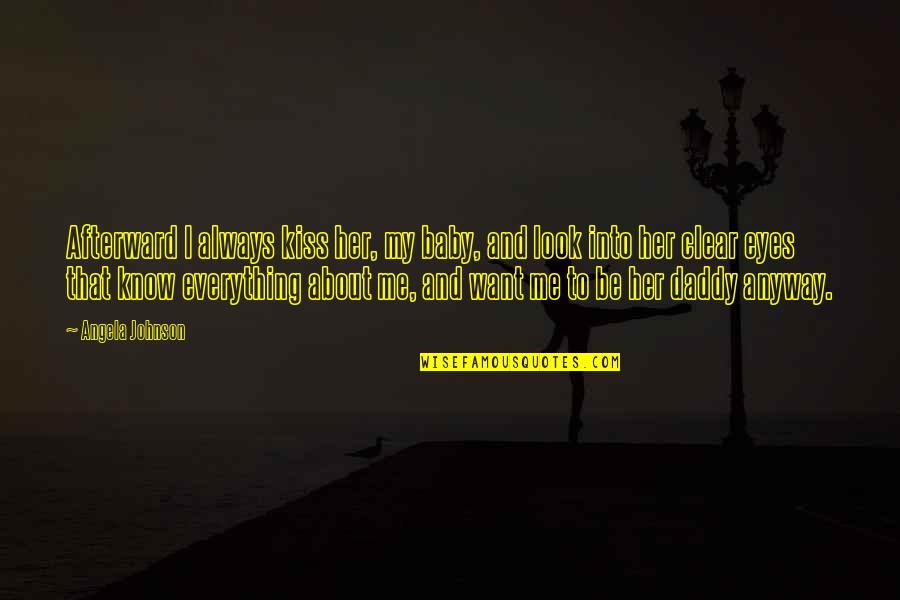 Afterward I always kiss her, my baby, and look into her clear eyes that know everything about me, and want me to be her daddy anyway.
—
Angela Johnson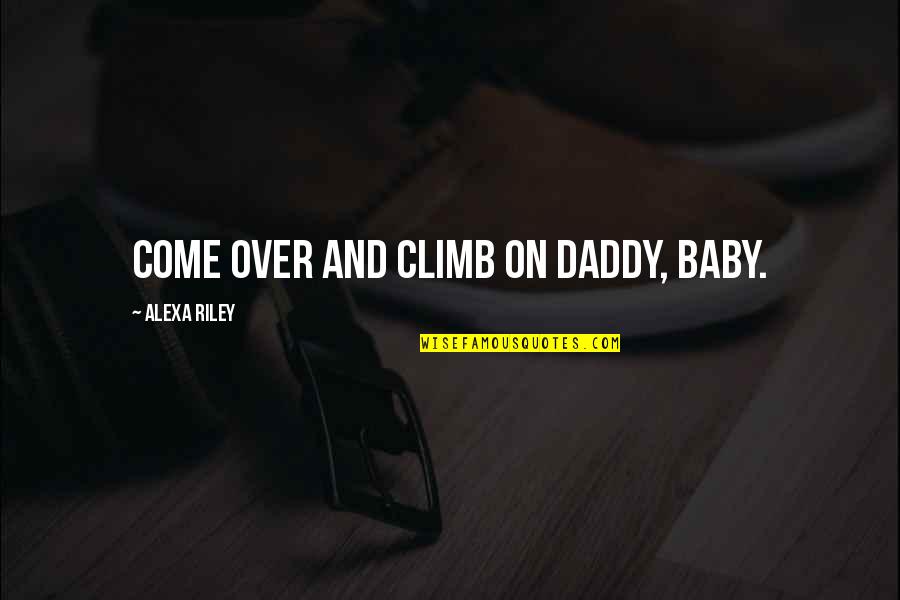 Come over and climb on Daddy, baby.
—
Alexa Riley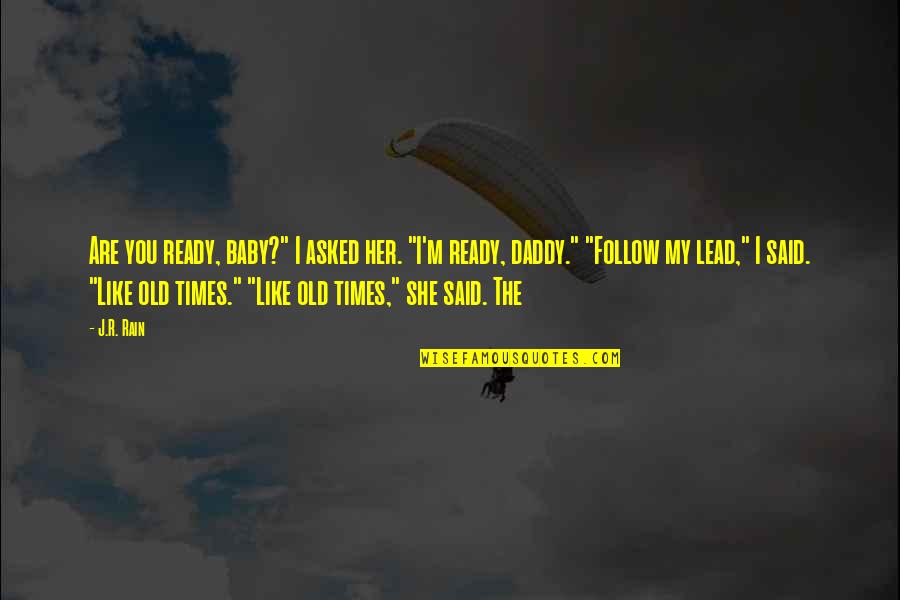 Are you ready, baby?" I asked her. "I'm ready, daddy." "Follow my lead," I said. "Like old times." "Like old times," she said. The
—
J.R. Rain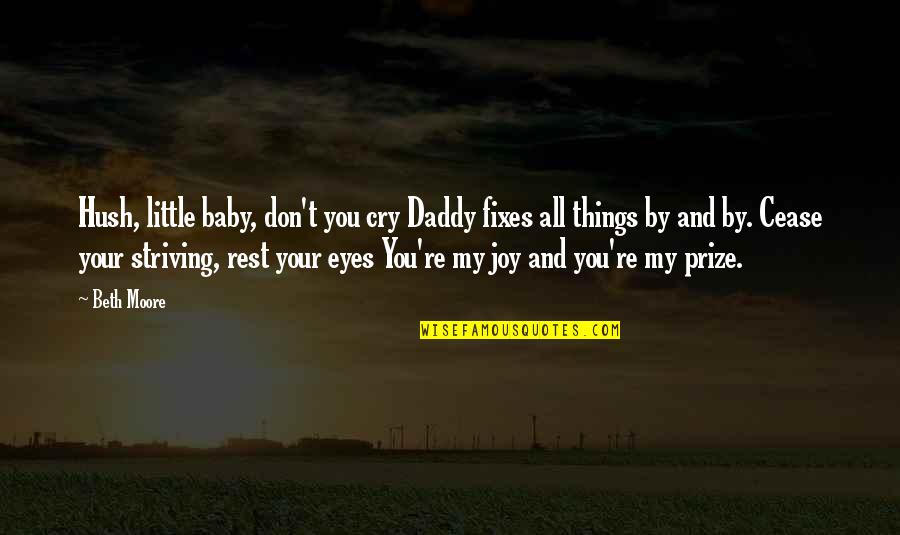 Hush, little baby, don't you cry Daddy fixes all things by and by. Cease your striving, rest your eyes You're my joy and you're my prize. —
Beth Moore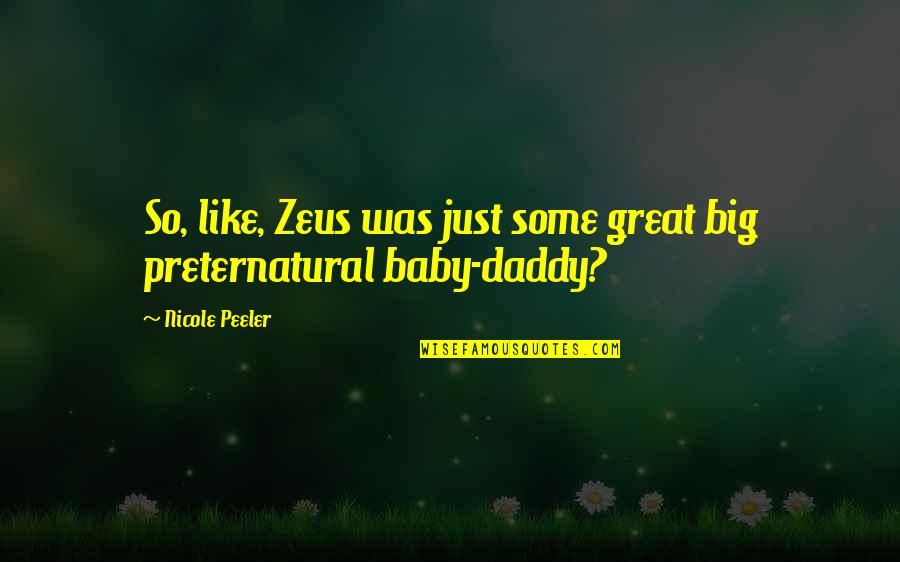 So, like, Zeus was just some great big preternatural baby-daddy? —
Nicole Peeler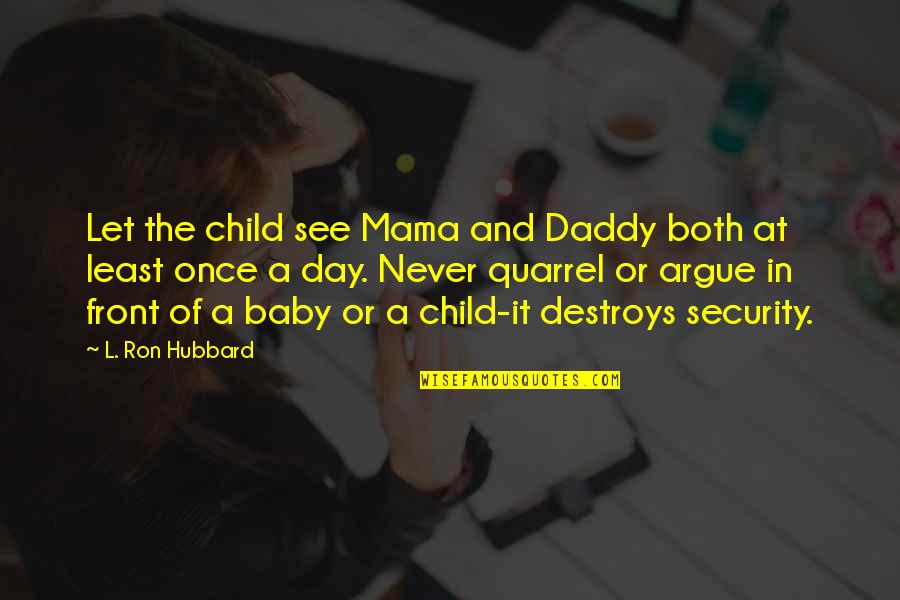 Let the child see Mama and Daddy both at least once a day. Never quarrel or argue in front of a baby or a child-it destroys security. —
L. Ron Hubbard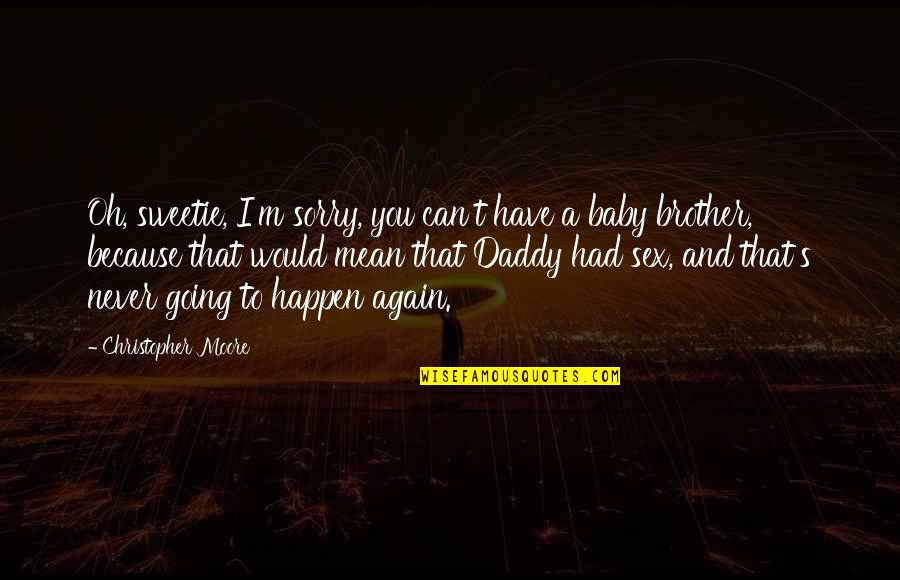 Oh, sweetie, I'm sorry, you can't have a baby brother, because that would mean that Daddy had sex, and that's never going to happen again. —
Christopher Moore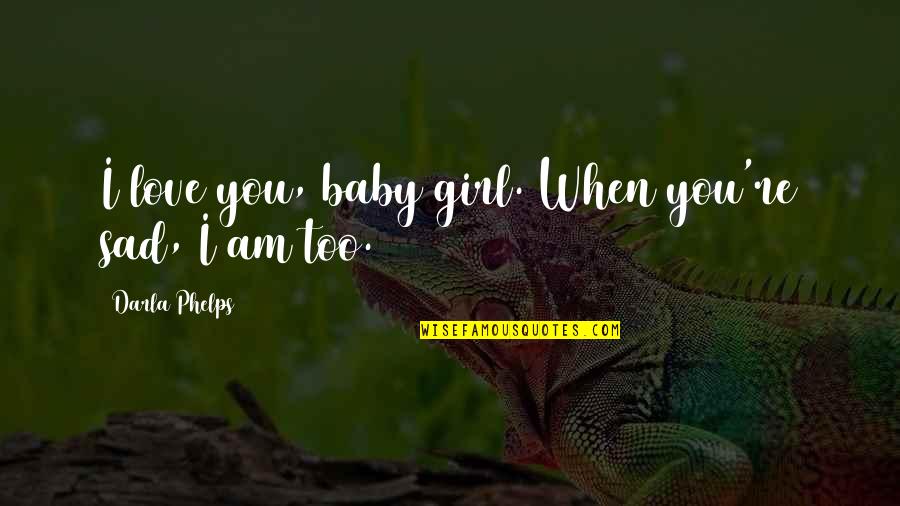 I love you, baby girl. When you're sad, I am too. —
Darla Phelps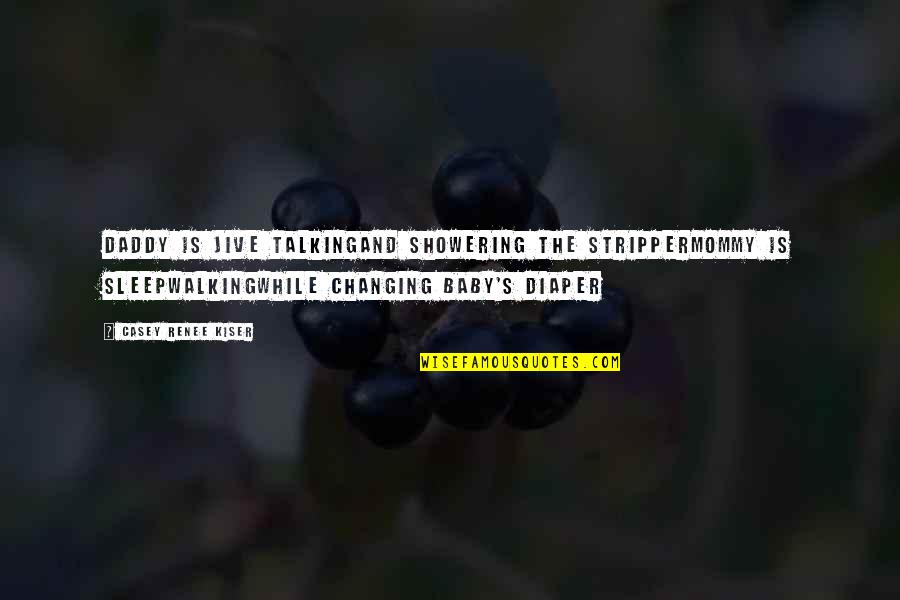 Daddy is jive talking
and showering the stripper
Mommy is sleepwalking
while changing baby's diaper —
Casey Renee Kiser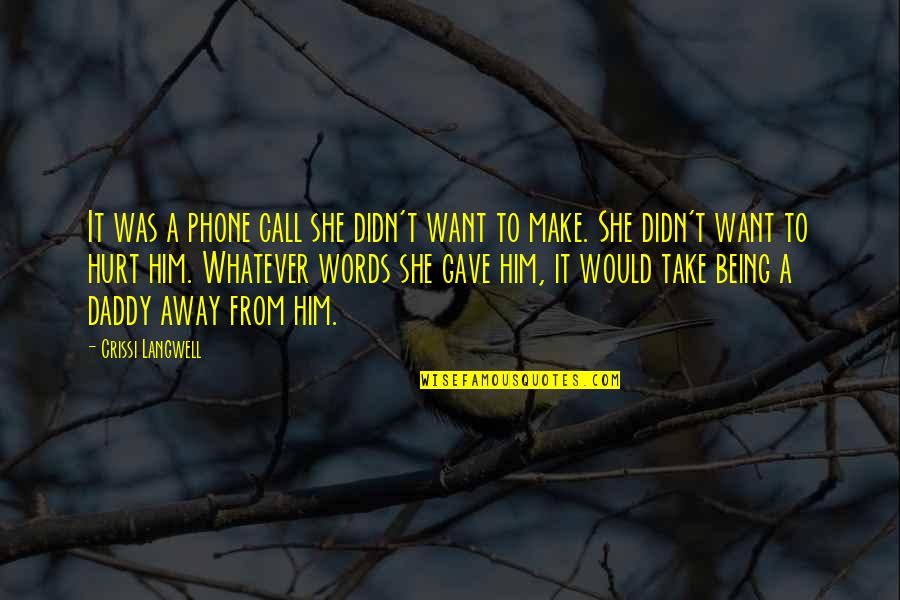 It was a phone call she didn't want to make. She didn't want to hurt him. Whatever words she gave him, it would take being a daddy away from him. —
Crissi Langwell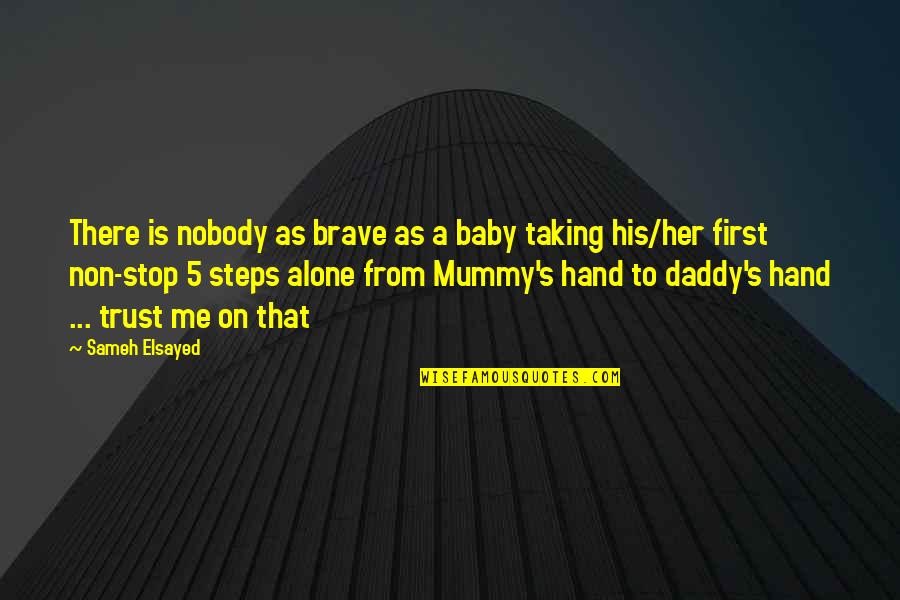 There is nobody as brave as a baby taking his/her first non-stop 5 steps alone from Mummy's hand to daddy's hand ... trust me on that —
Sameh Elsayed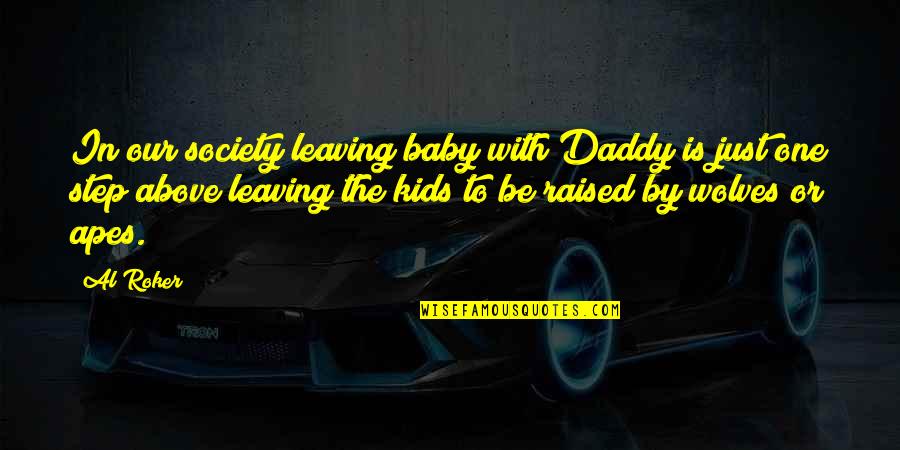 In our society leaving baby with Daddy is just one step above leaving the kids to be raised by wolves or apes. —
Al Roker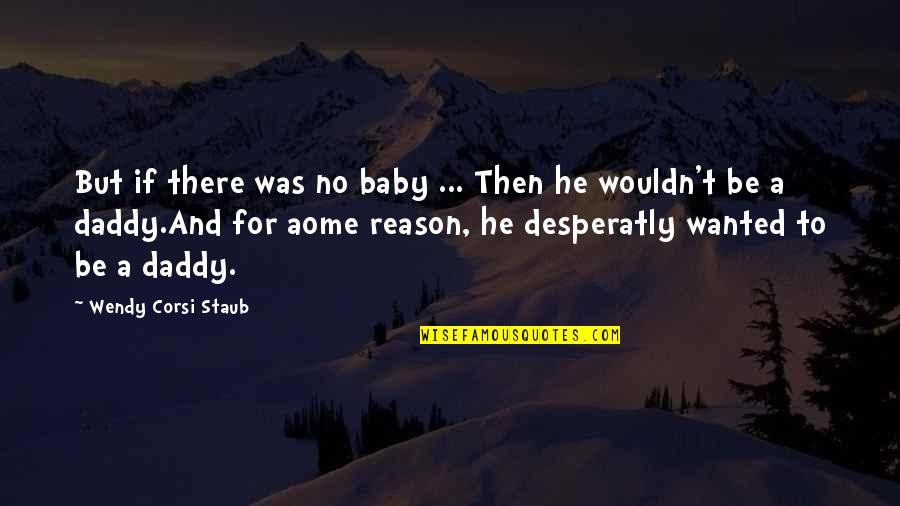 But if there was no baby ...
Then he wouldn't be a daddy.
And for aome reason, he desperatly wanted to be a daddy. —
Wendy Corsi Staub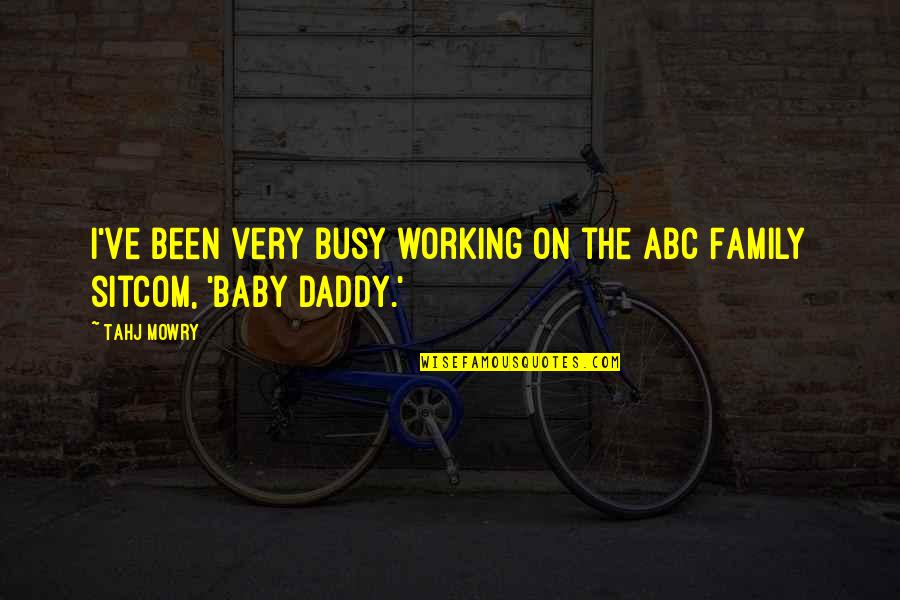 I've been very busy working on the ABC Family sitcom, 'Baby Daddy.' —
Tahj Mowry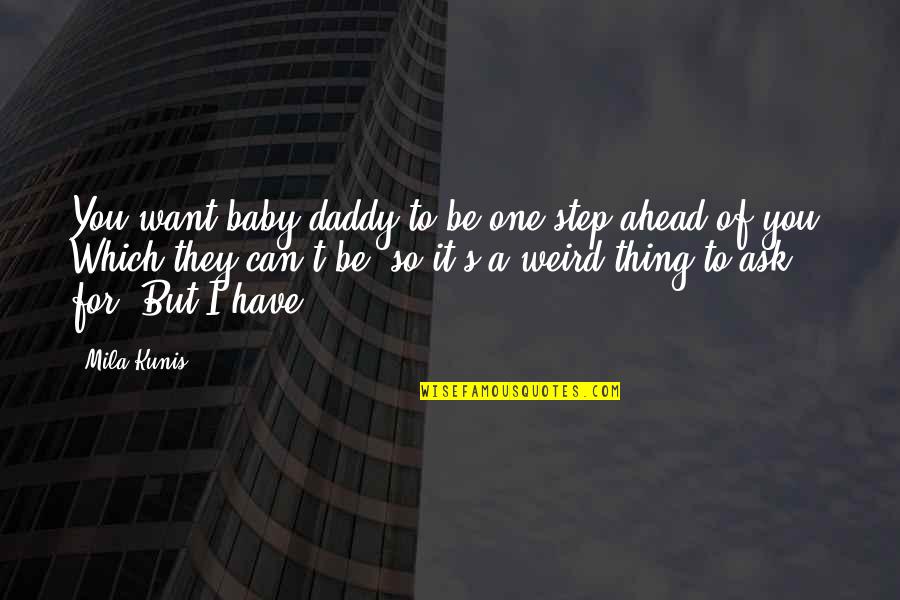 You want baby daddy to be one step ahead of you. Which they can't be, so it's a weird thing to ask for. But I have. —
Mila Kunis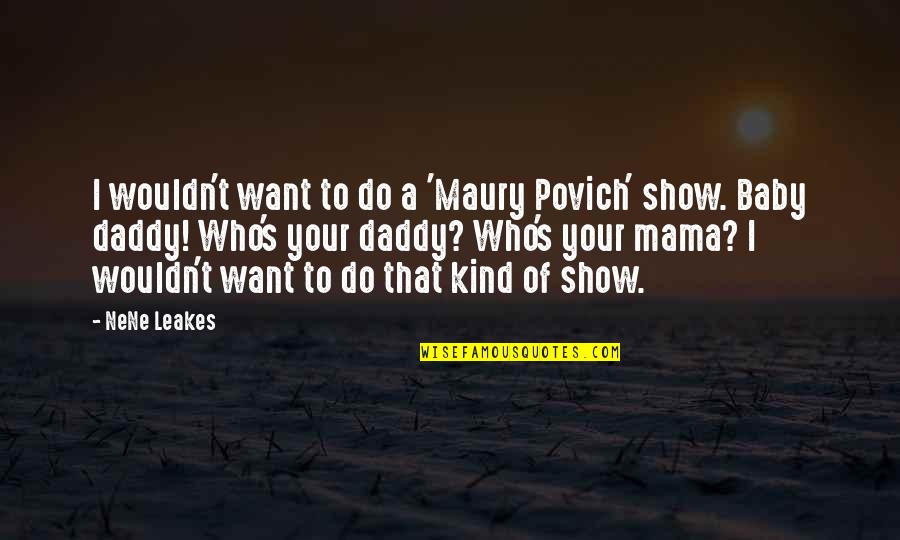 I wouldn't want to do a 'Maury Povich' show. Baby daddy! Who's your daddy? Who's your mama? I wouldn't want to do that kind of show. —
NeNe Leakes