Ask For Business Quotes
Collection of top 48 famous quotes about Ask For Business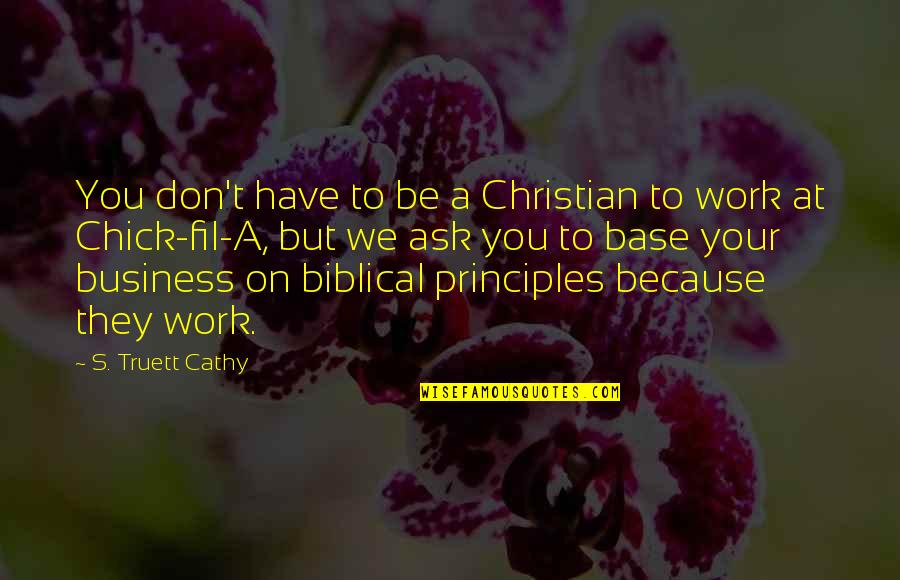 You don't have to be a Christian to work at Chick-fil-A, but we ask you to base your business on biblical principles because they work.
—
S. Truett Cathy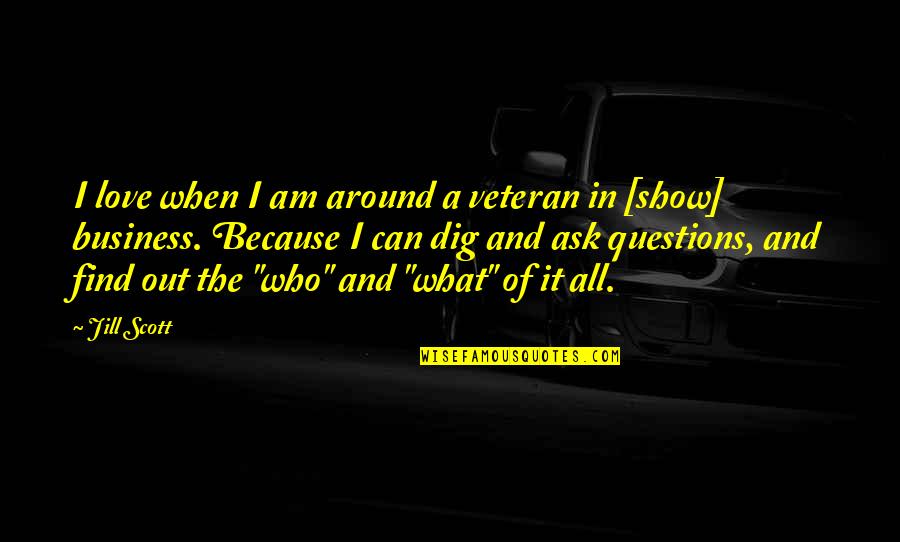 I love when I am around a veteran in [show] business. Because I can dig and ask questions, and find out the "who" and "what" of it all.
—
Jill Scott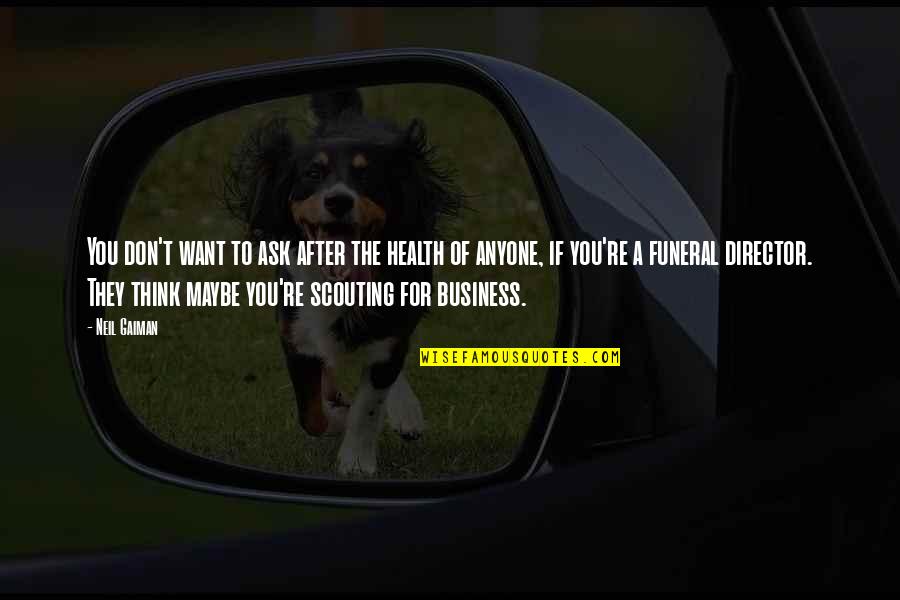 You don't want to ask after the health of anyone, if you're a funeral director. They think maybe you're scouting for business.
—
Neil Gaiman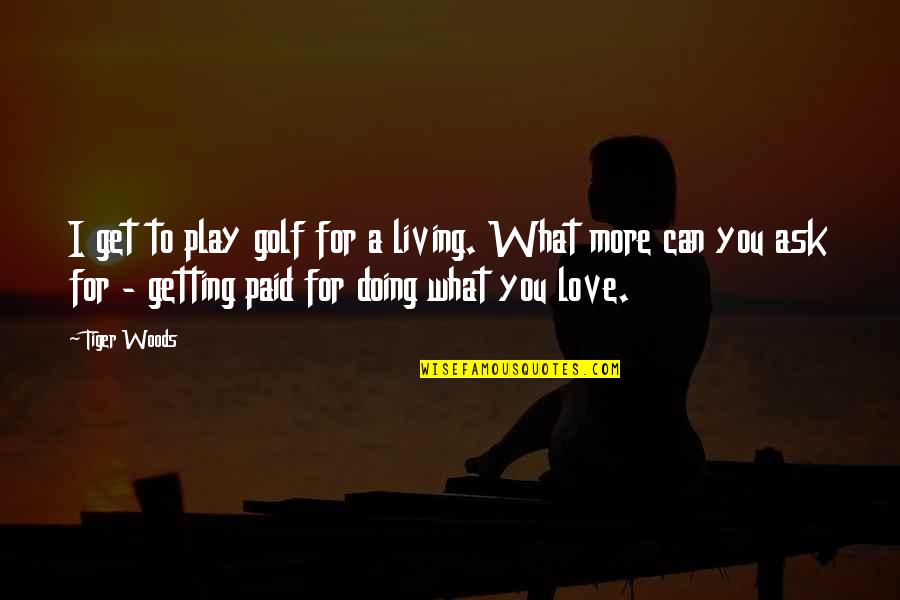 I get to play golf for a living. What more can you ask for - getting paid for doing what you love.
—
Tiger Woods
Clients don't want us to do what they ask, they want us to go further
—
Kevin McLean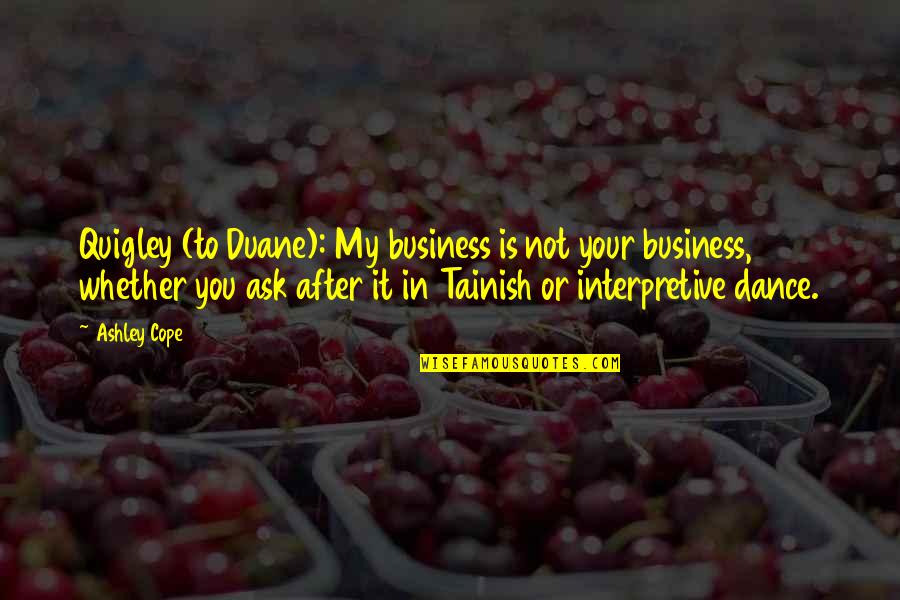 Quigley (to Duane): My business is not your business, whether you ask after it in Tainish or interpretive dance.
—
Ashley Cope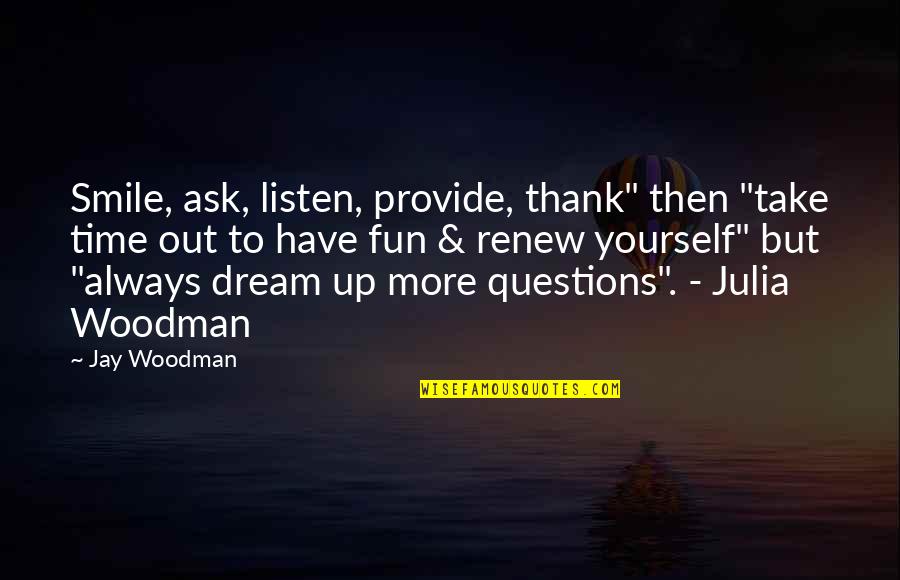 Smile, ask, listen, provide, thank" then "take time out to have fun & renew yourself" but "always dream up more questions". - Julia Woodman —
Jay Woodman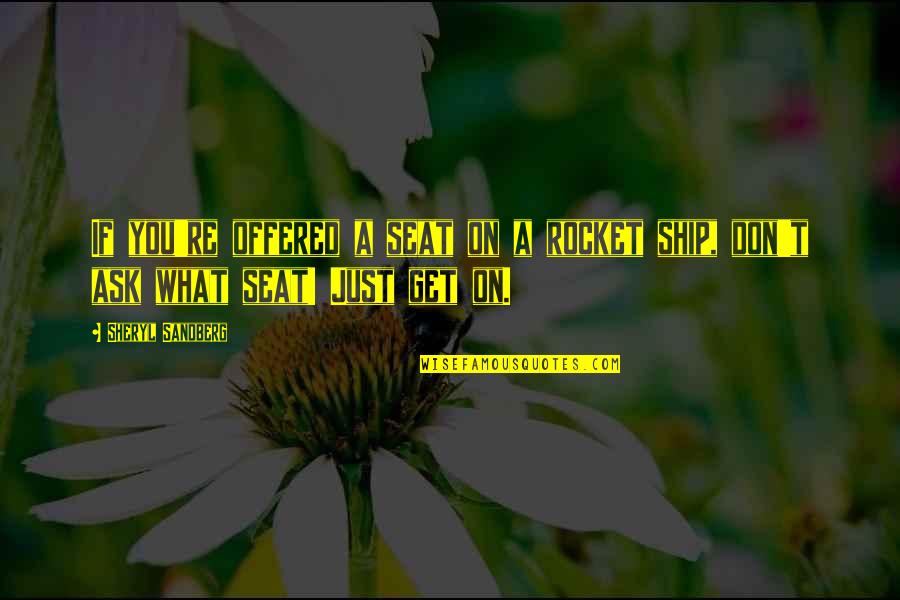 If you're offered a seat on a rocket ship, don't ask what seat! Just get on. —
Sheryl Sandberg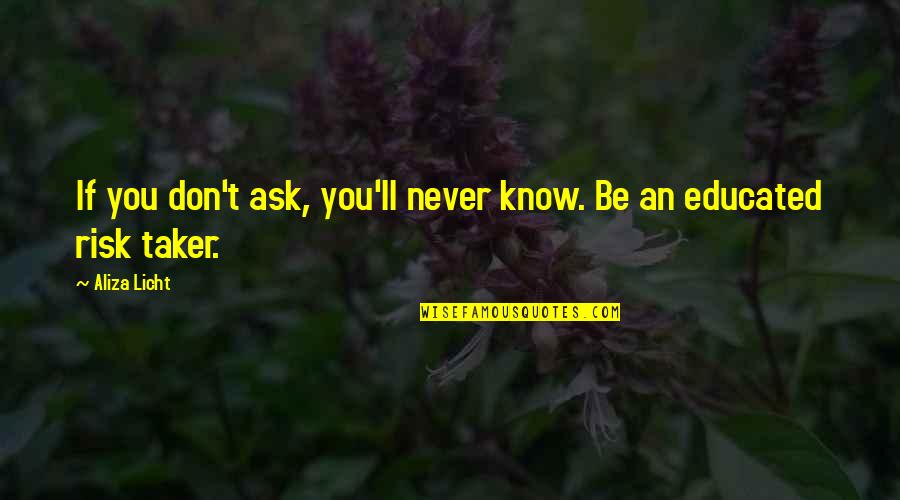 If you don't ask, you'll never know. Be an educated risk taker. —
Aliza Licht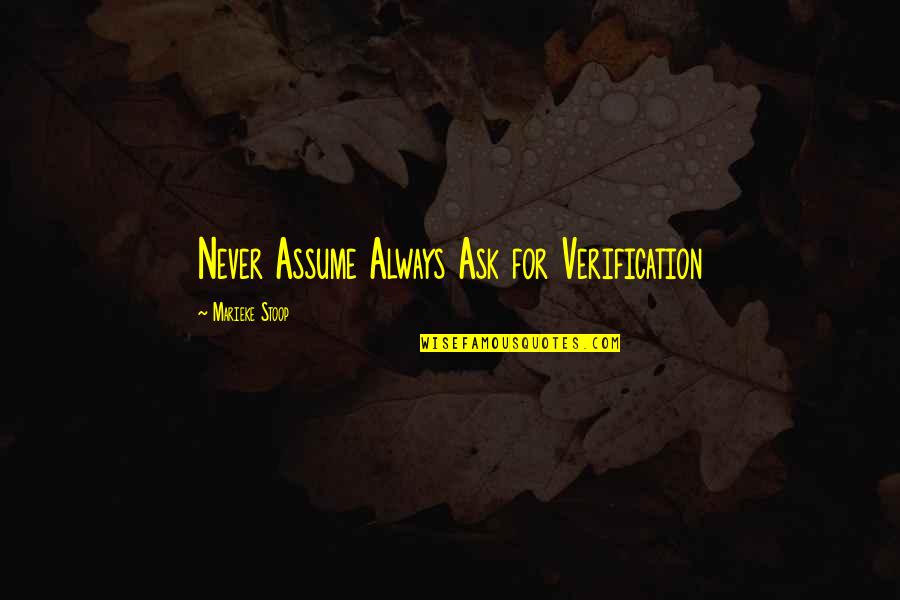 Never Assume Always Ask for Verification —
Marieke Stoop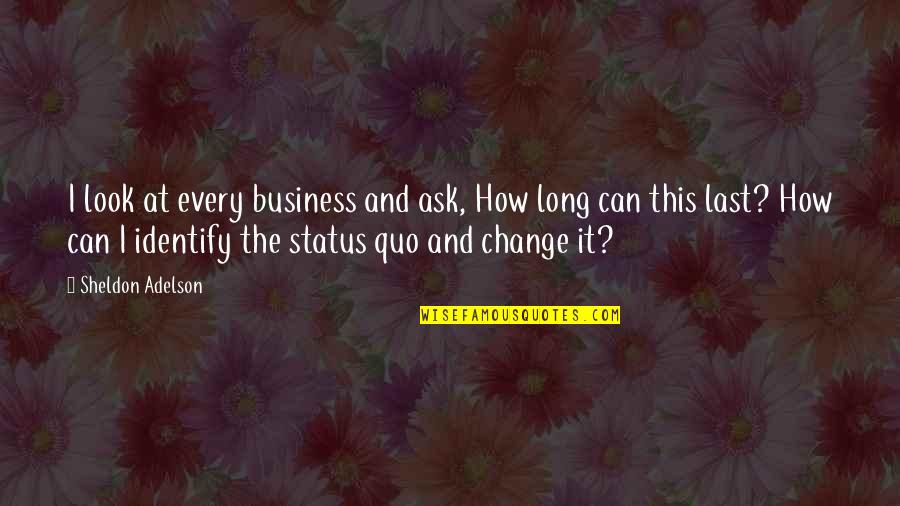 I look at every business and ask, How long can this last? How can I identify the status quo and change it? —
Sheldon Adelson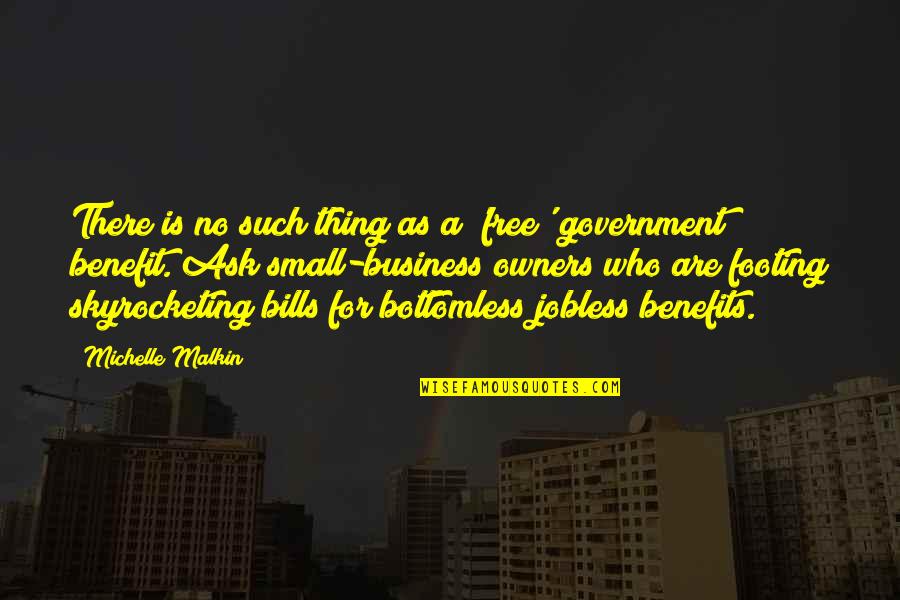 There is no such thing as a 'free' government benefit. Ask small-business owners who are footing skyrocketing bills for bottomless jobless benefits. —
Michelle Malkin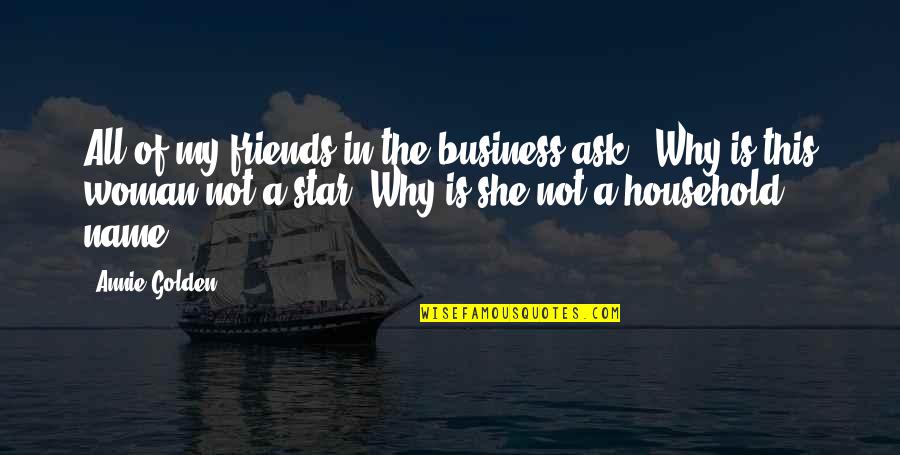 All of my friends in the business ask, 'Why is this woman not a star? Why is she not a household name?' —
Annie Golden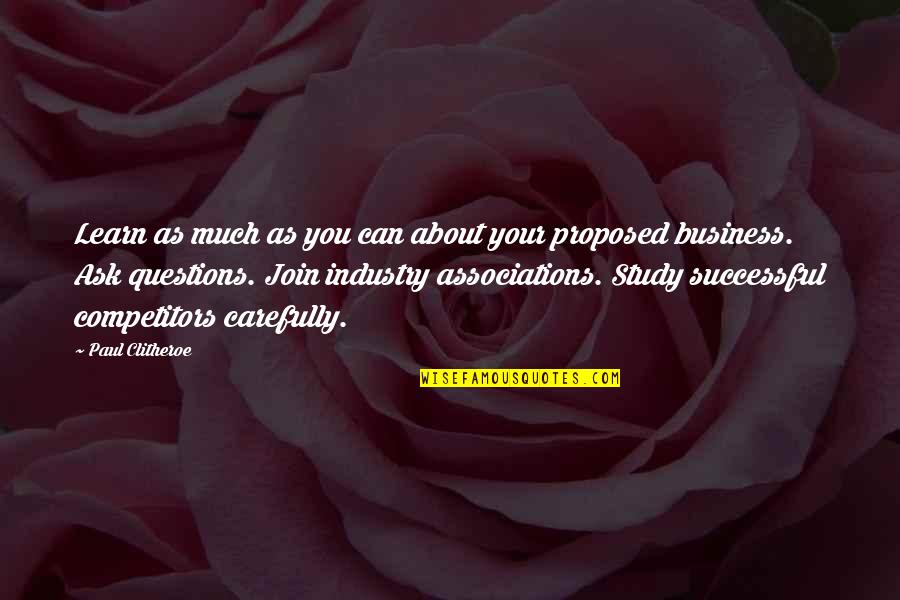 Learn as much as you can about your proposed business. Ask questions. Join industry associations. Study successful competitors carefully. —
Paul Clitheroe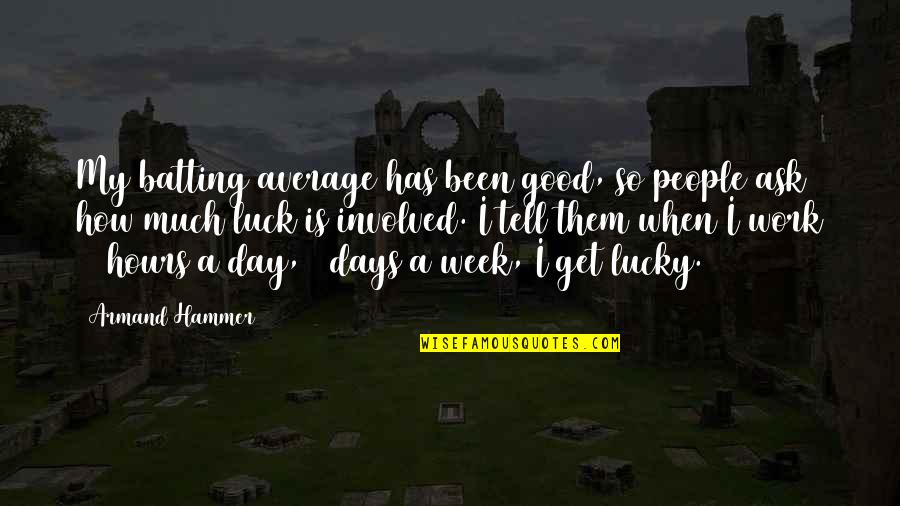 My batting average has been good, so people ask how much luck is involved. I tell them when I work 14 hours a day, 7 days a week, I get lucky. —
Armand Hammer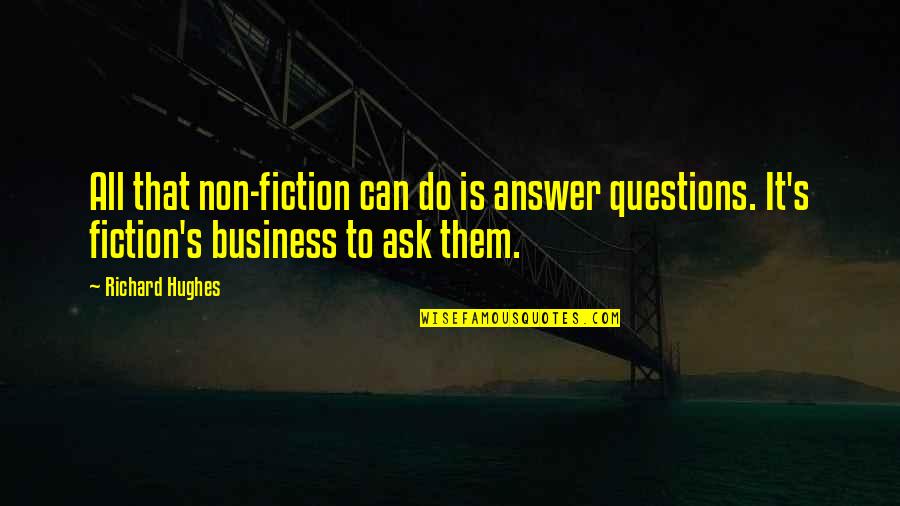 All that non-fiction can do is answer questions. It's fiction's business to ask them. —
Richard Hughes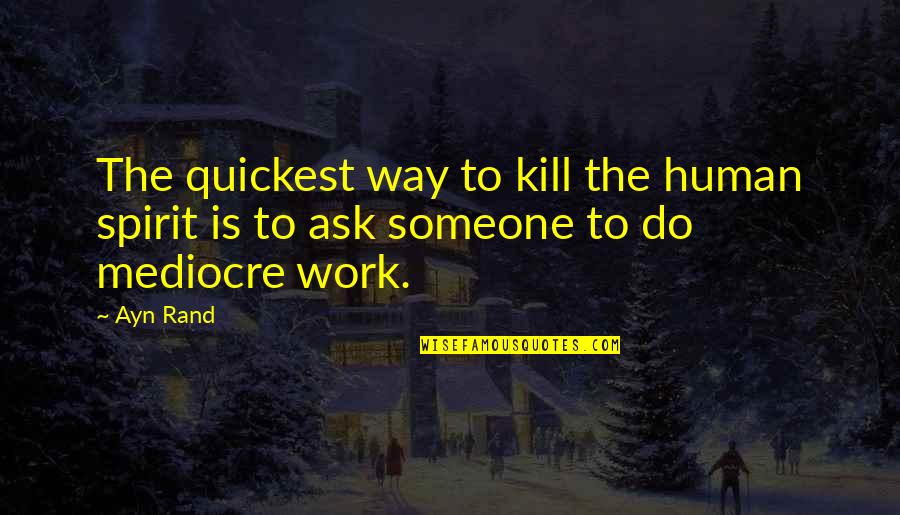 The quickest way to kill the human spirit is to ask someone to do mediocre work. —
Ayn Rand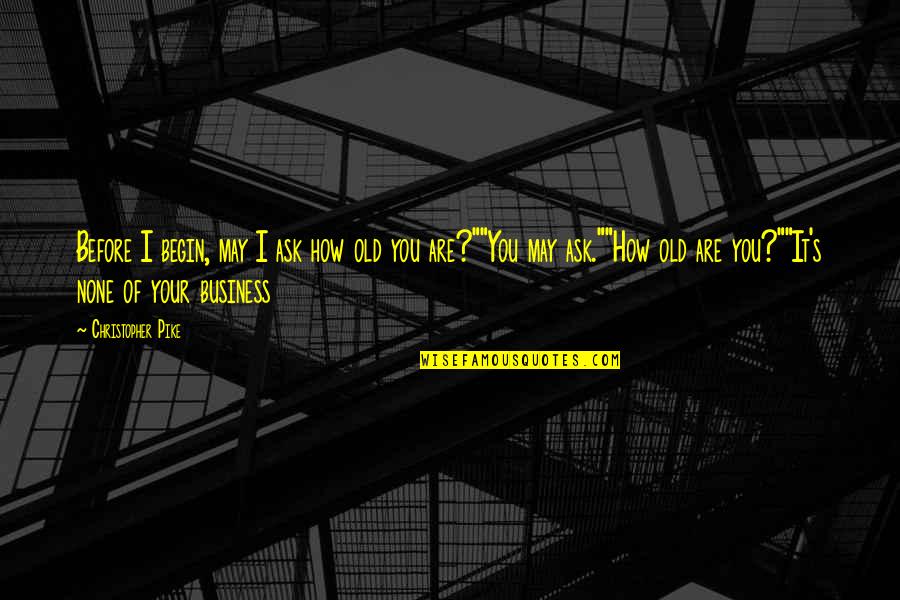 Before I begin, may I ask how old you are?"
"You may ask."
"How old are you?"
"It's none of your business —
Christopher Pike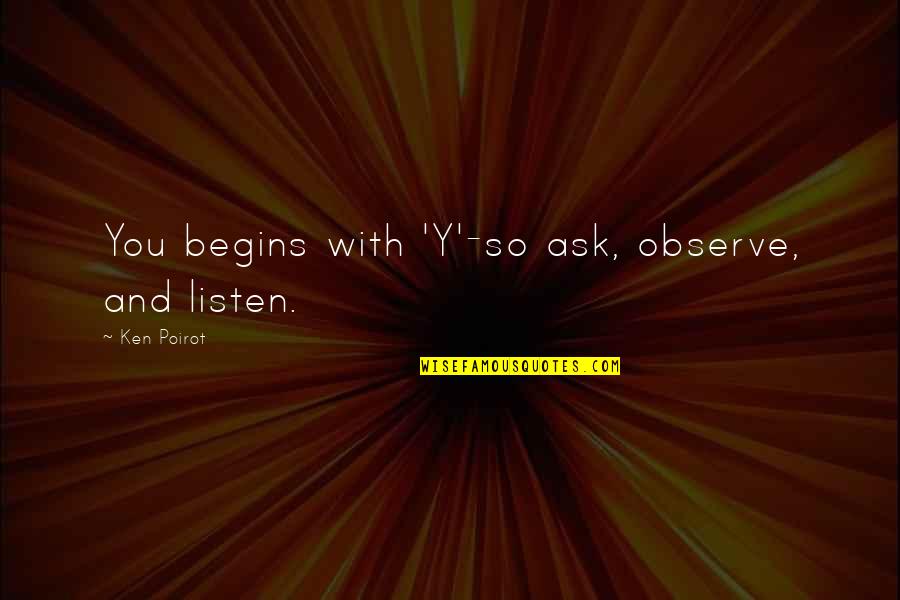 You begins with 'Y'-so ask, observe, and listen. —
Ken Poirot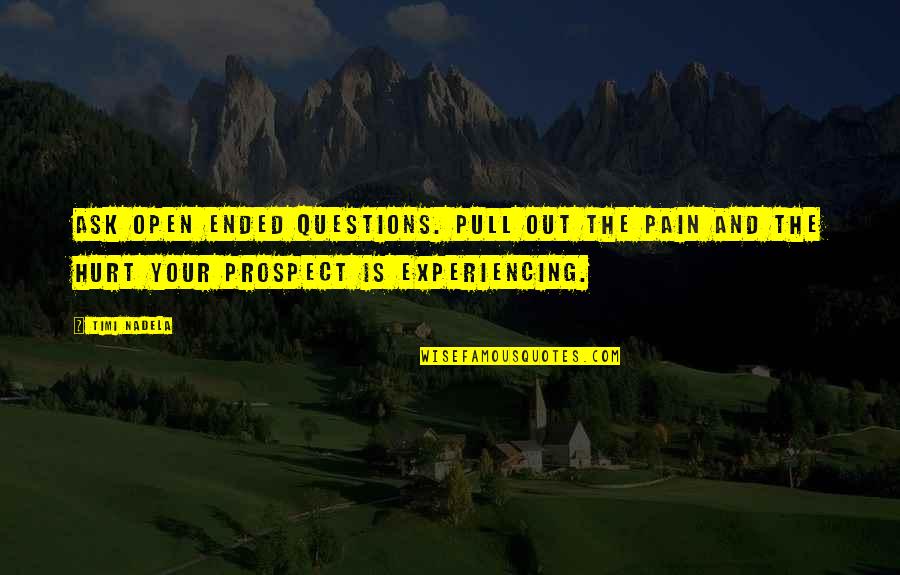 Ask open ended questions. Pull out the pain and the hurt your prospect is experiencing. —
Timi Nadela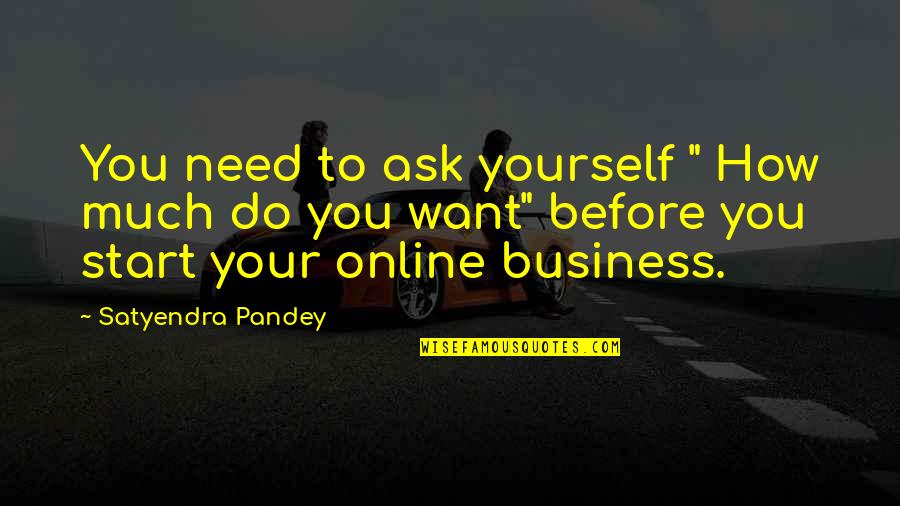 You need to ask yourself " How much do you want" before you start your online business. —
Satyendra Pandey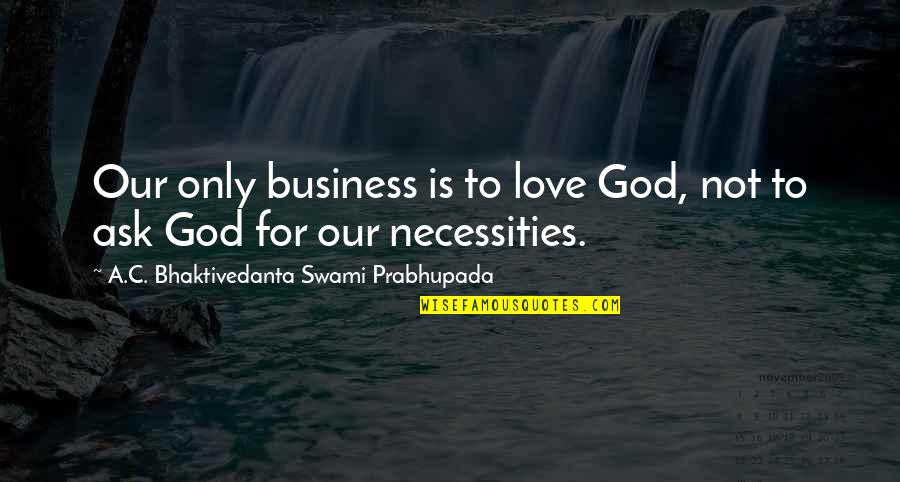 Our only business is to love God, not to ask God for our necessities. —
A.C. Bhaktivedanta Swami Prabhupada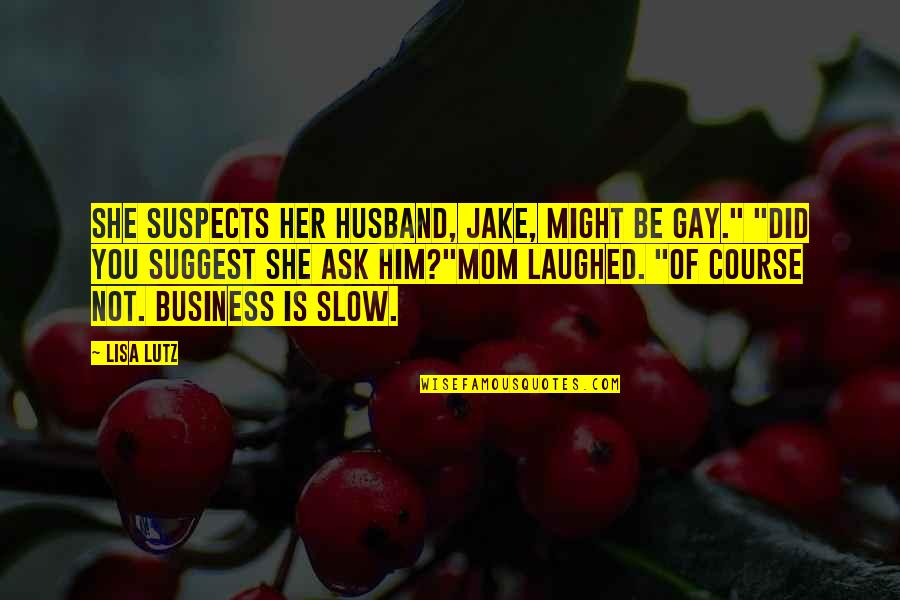 She suspects her husband, Jake, might be gay."
"Did you suggest she ask him?"
Mom laughed. "Of course not. Business is slow. —
Lisa Lutz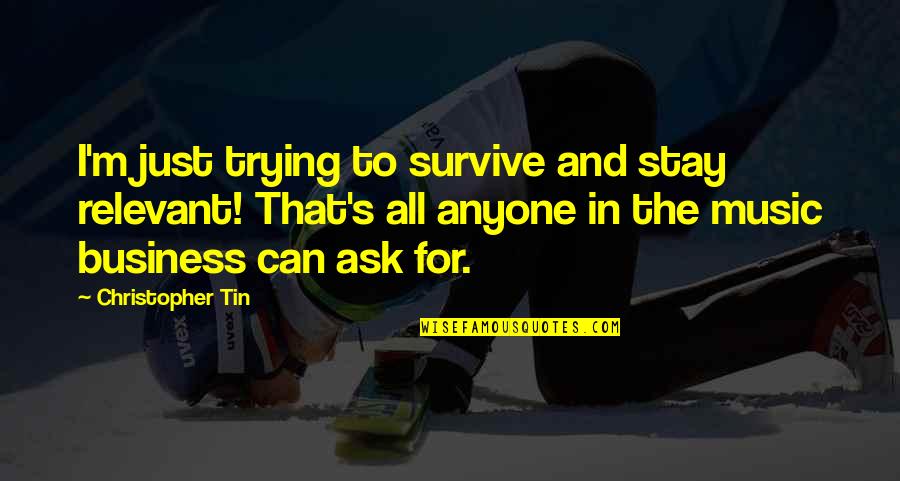 I'm just trying to survive and stay relevant! That's all anyone in the music business can ask for. —
Christopher Tin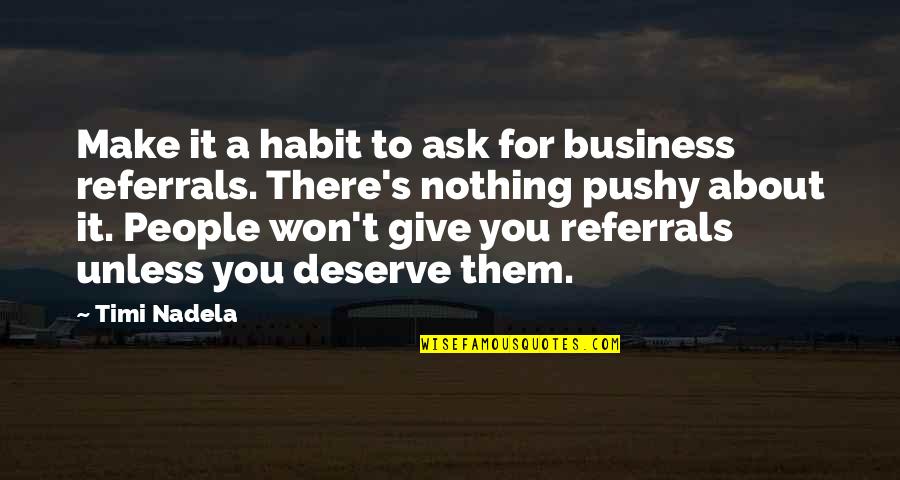 Make it a habit to
ask for business
referrals. There's nothing pushy about it. People won't give you referrals unless you deserve them. —
Timi Nadela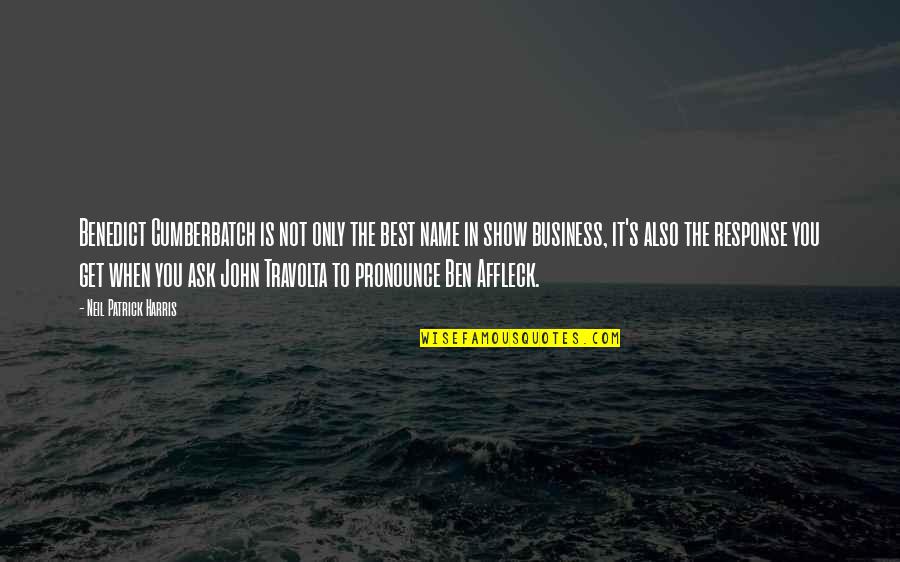 Benedict Cumberbatch is not only the best name in show business, it's also the response you get when you ask John Travolta to pronounce Ben Affleck. —
Neil Patrick Harris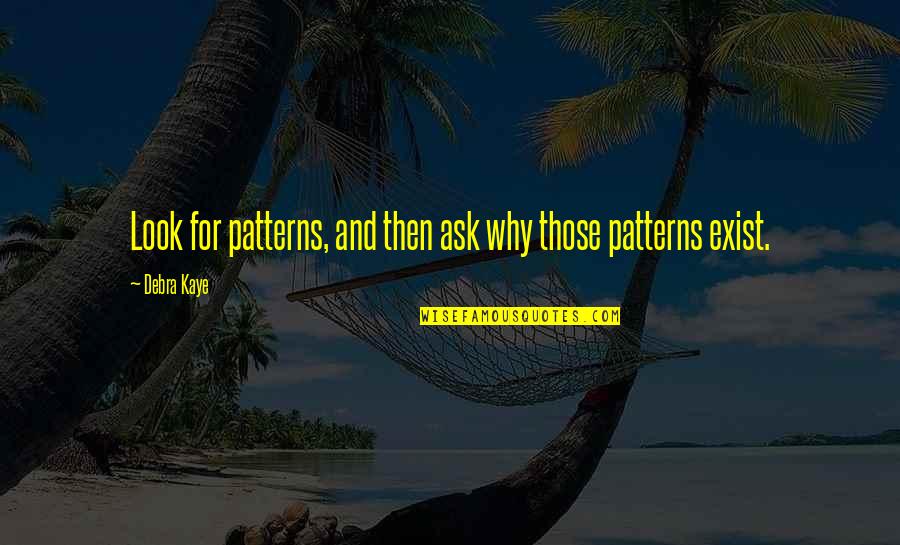 Look for patterns, and then ask why those patterns exist. —
Debra Kaye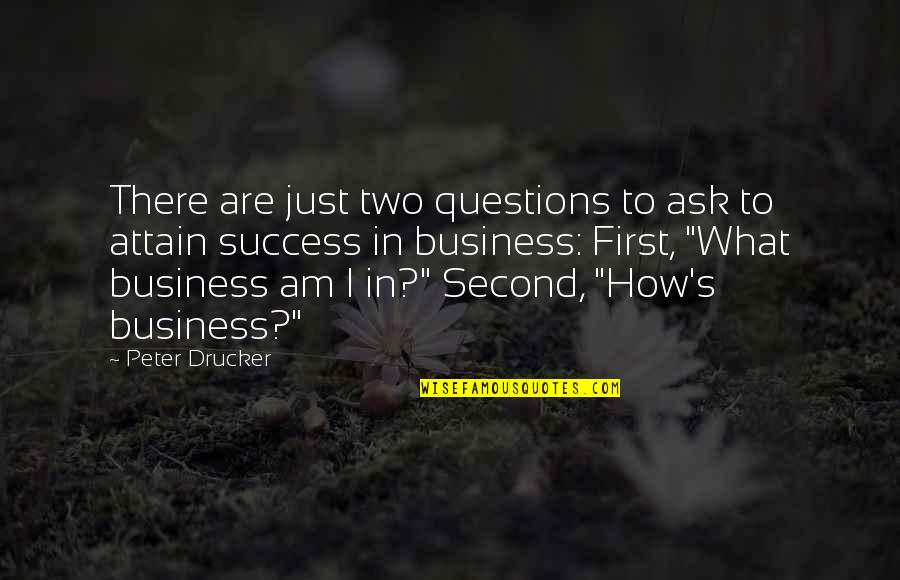 There are just two questions to ask to attain success in business: First, "What business am I in?" Second, "How's business?" —
Peter Drucker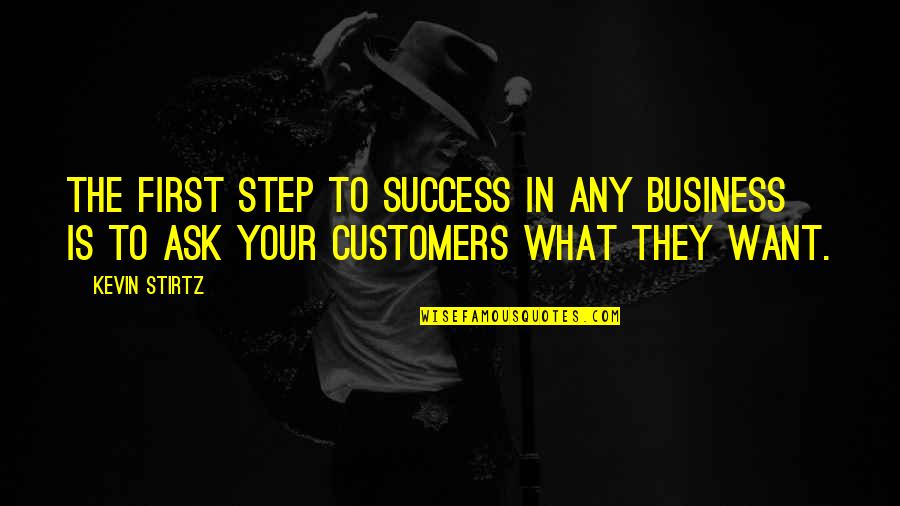 The first step to success in any business is to ask your customers what they want. —
Kevin Stirtz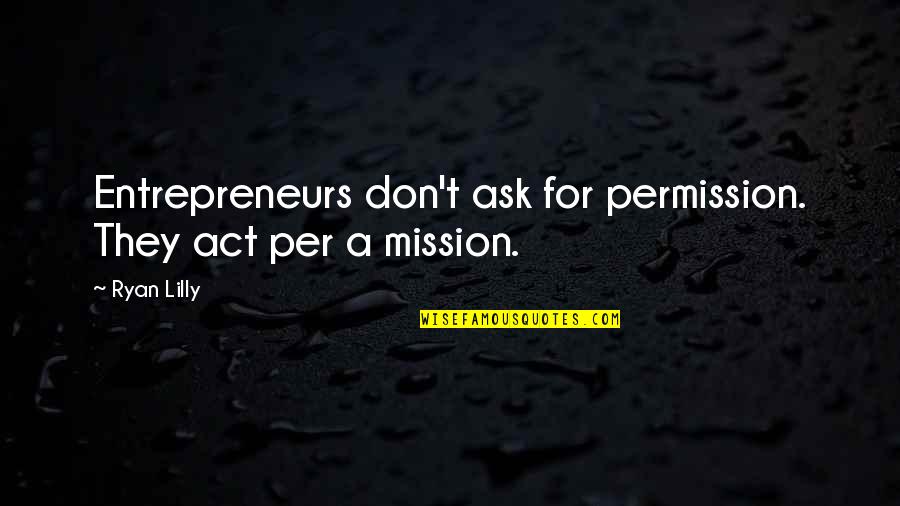 Entrepreneurs don't ask for permission. They act per a mission. —
Ryan Lilly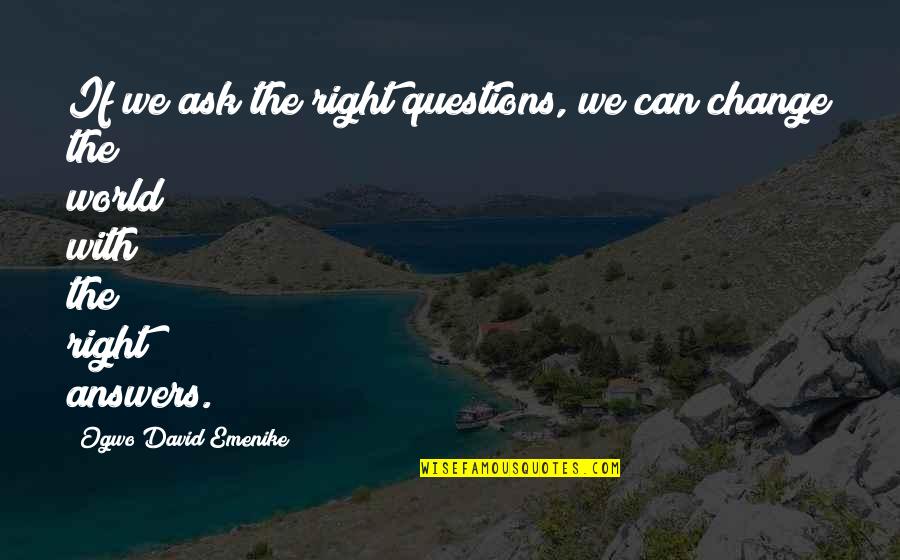 If we ask the right questions, we can change the world with the right answers. —
Ogwo David Emenike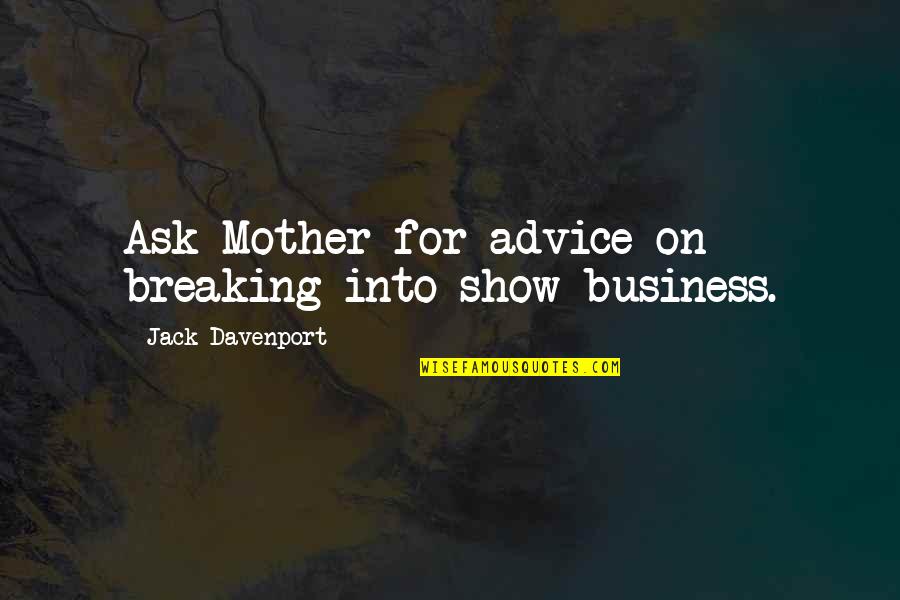 Ask Mother for advice on breaking into show business. —
Jack Davenport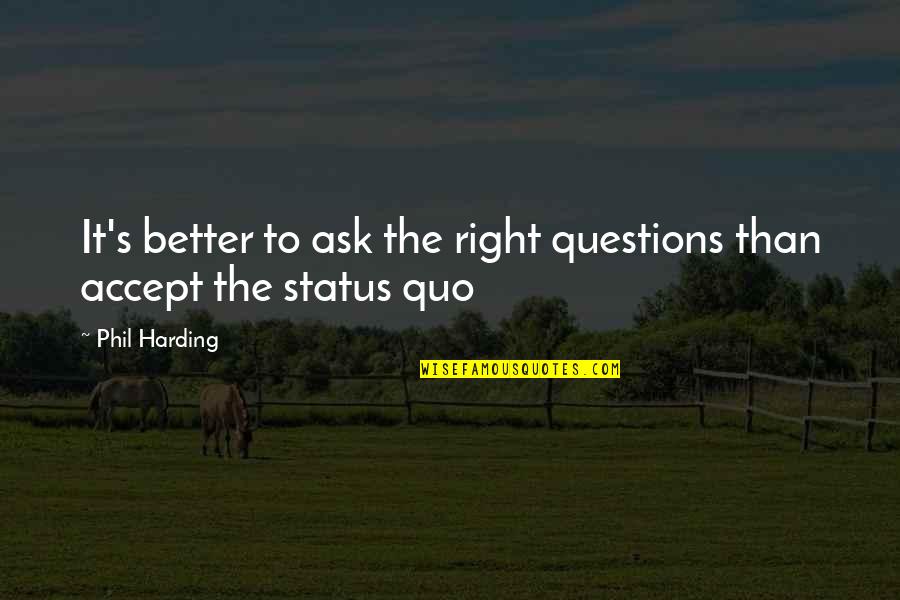 It's better to ask the right questions than accept the status quo —
Phil Harding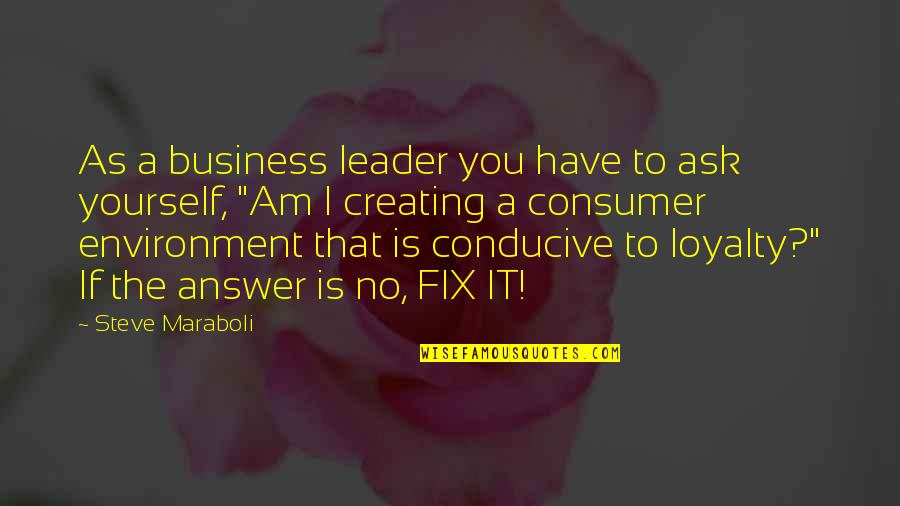 As a business leader you have to ask yourself, "Am I creating a consumer environment that is conducive to loyalty?" If the answer is no, FIX IT! —
Steve Maraboli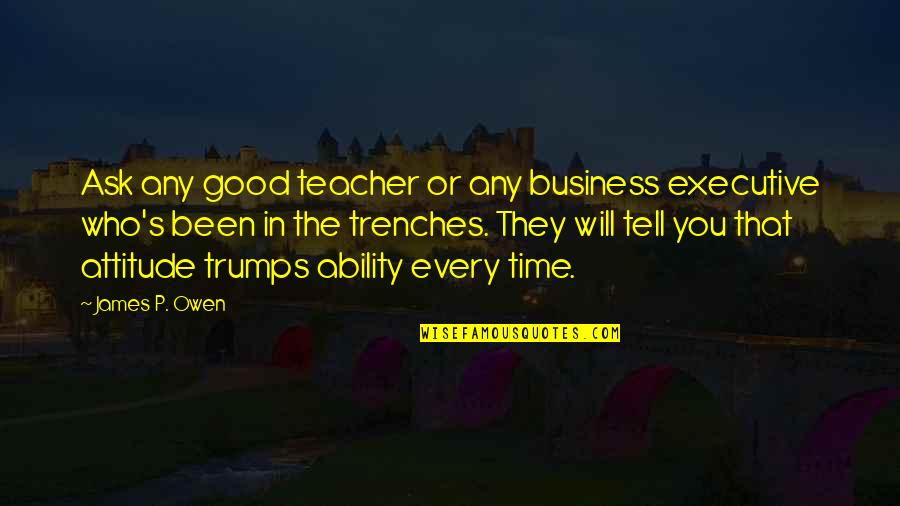 Ask any good teacher or any business executive who's been in the trenches. They will tell you that attitude trumps ability every time. —
James P. Owen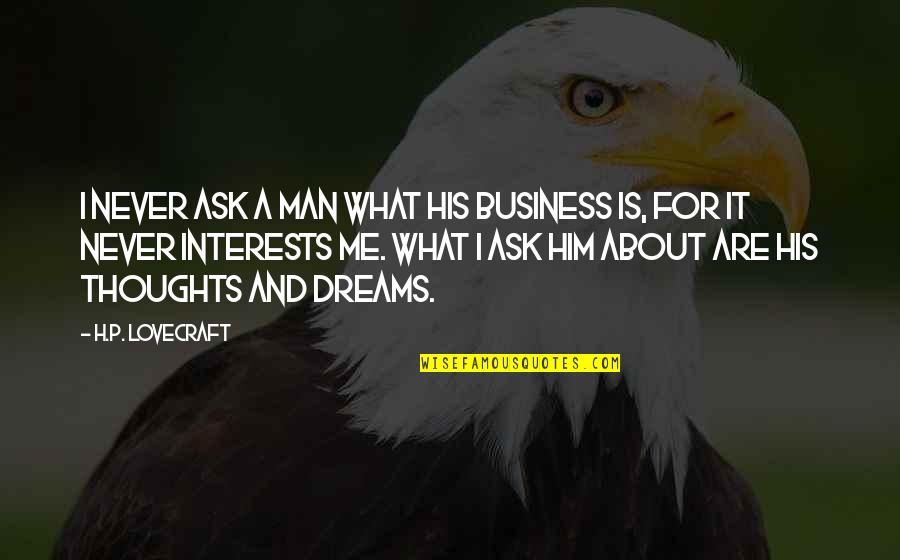 I never ask a man what his business is, for it never interests me. What I ask him about are his thoughts and dreams. —
H.P. Lovecraft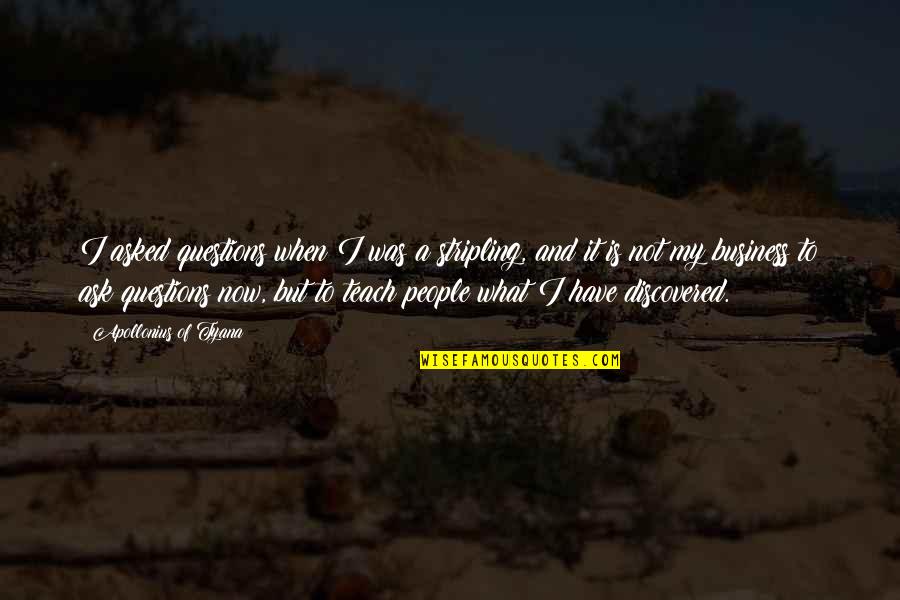 I asked questions when I was a stripling, and it is not my business to ask questions now, but to teach people what I have discovered. —
Apollonius Of Tyana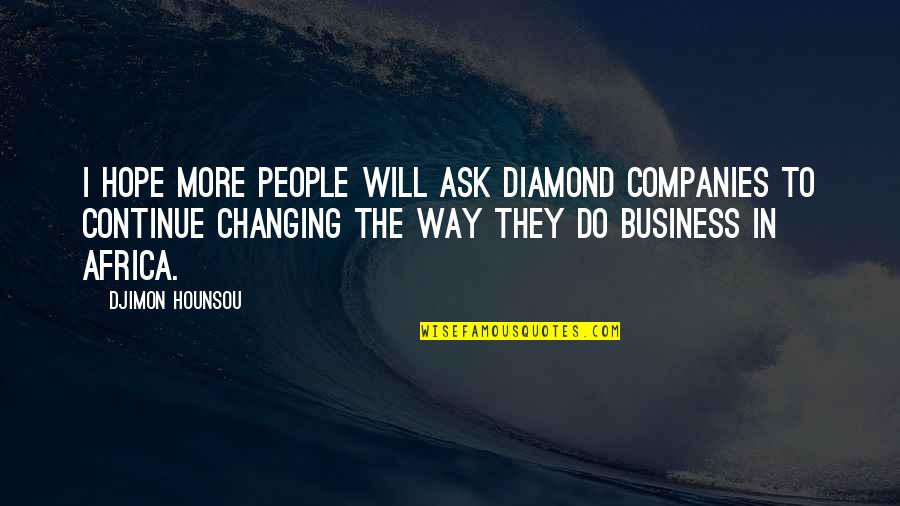 I hope more people will ask diamond companies to continue changing the way they do business in Africa. —
Djimon Hounsou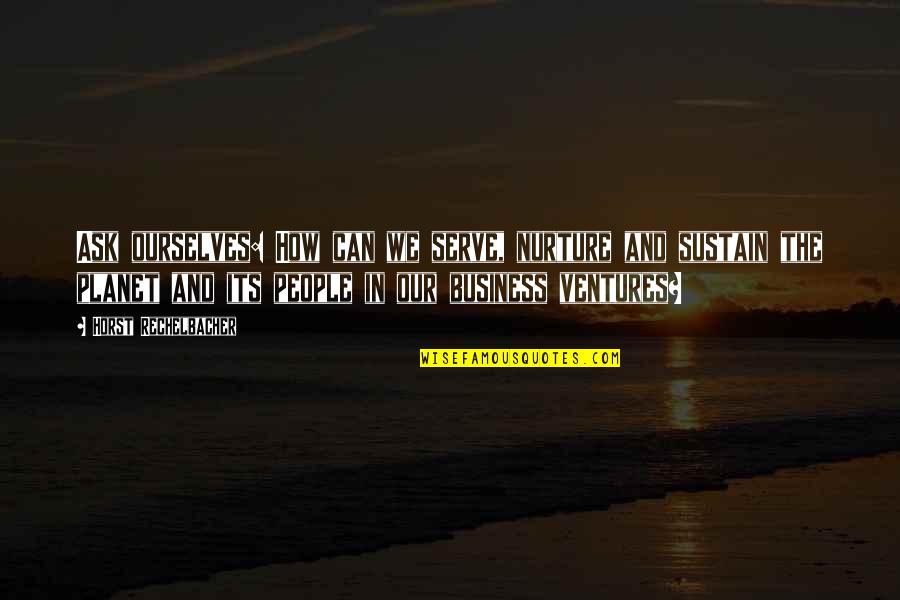 Ask ourselves: How can we serve, nurture and sustain the planet and its people in our business ventures? —
Horst Rechelbacher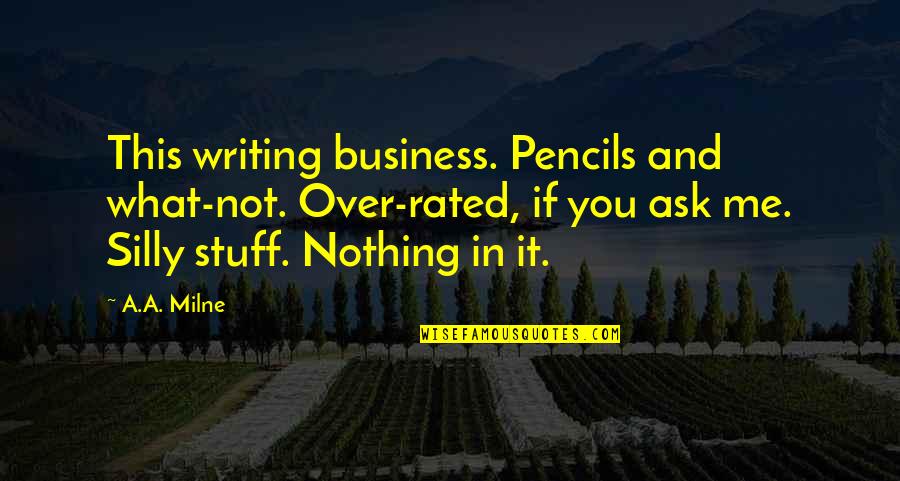 This writing business. Pencils and what-not. Over-rated, if you ask me. Silly stuff. Nothing in it. —
A.A. Milne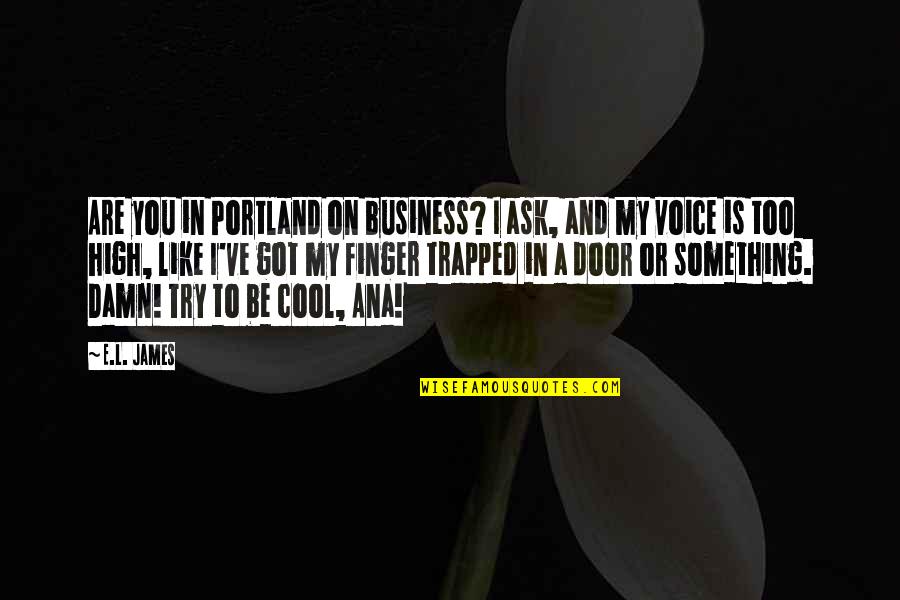 Are you in Portland on business? I ask, and my voice is too high, like I've got my finger trapped in a door or something. Damn! Try to be cool, Ana! —
E.L. James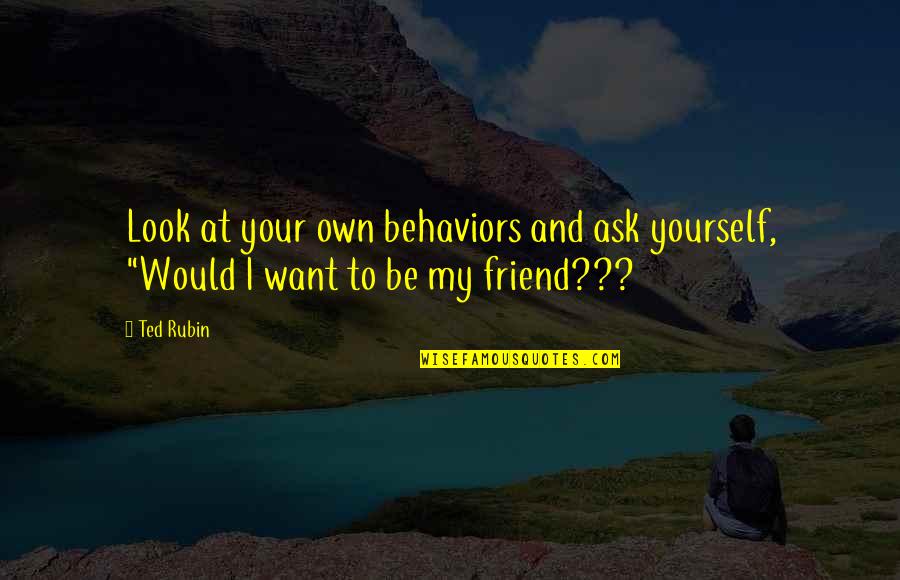 Look at your own behaviors and ask yourself, "Would I want to be my friend??? —
Ted Rubin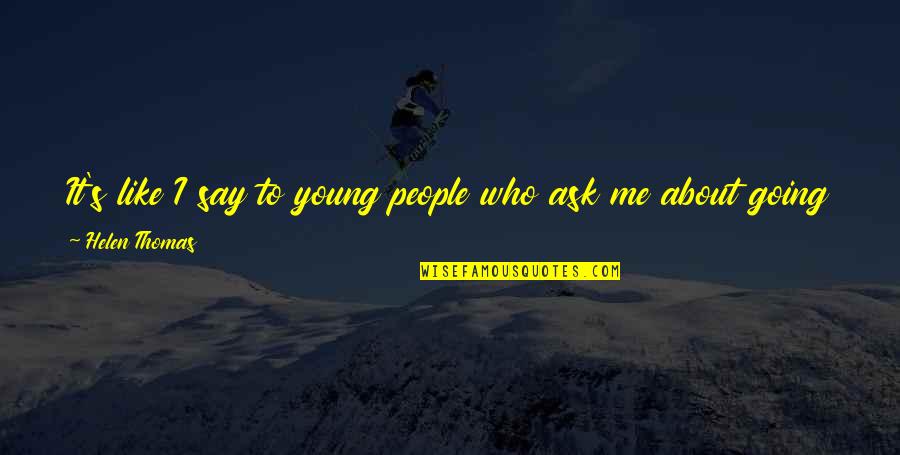 It's like I say to young people who ask me about going into journalism: If you want to be loved, don't go into this business. —
Helen Thomas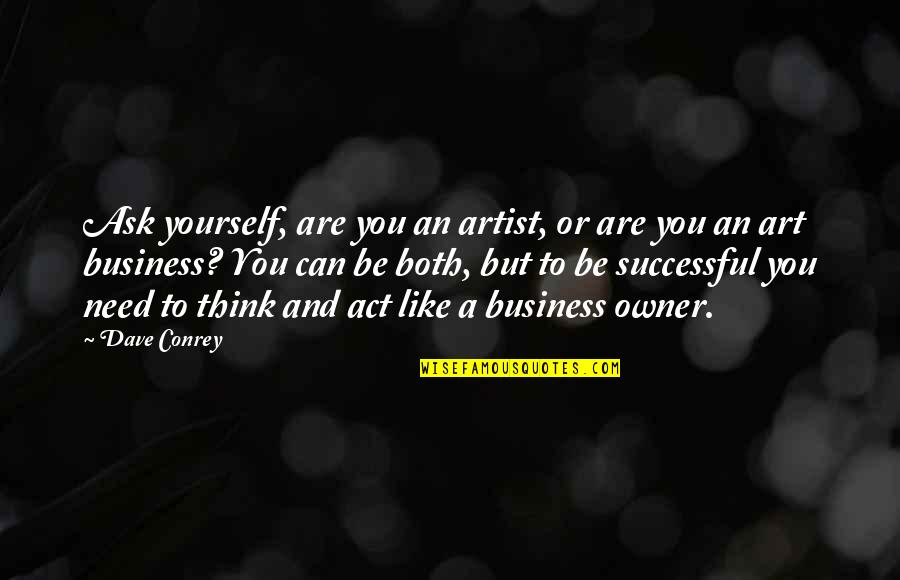 Ask yourself, are you an artist, or are you an art business? You can be both, but to be successful you need to think and act like a business owner. —
Dave Conrey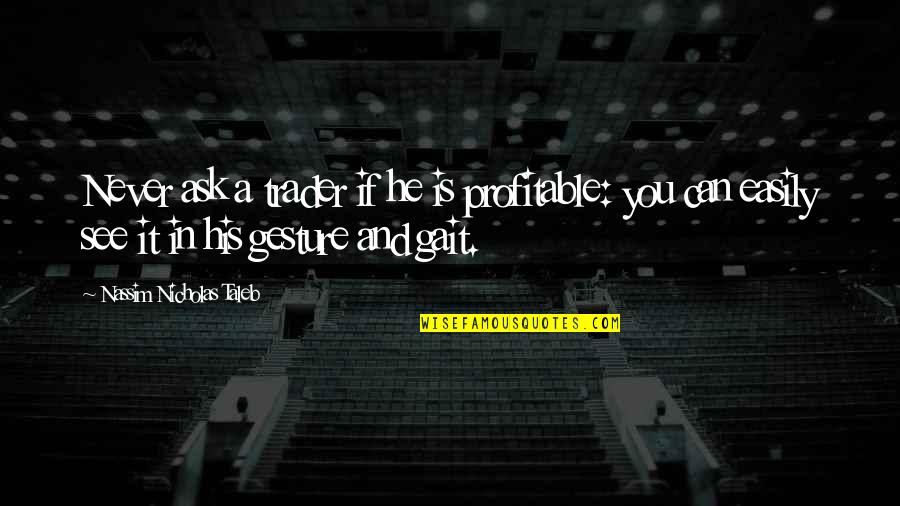 Never ask a trader if he is profitable: you can easily see it in his gesture and gait. —
Nassim Nicholas Taleb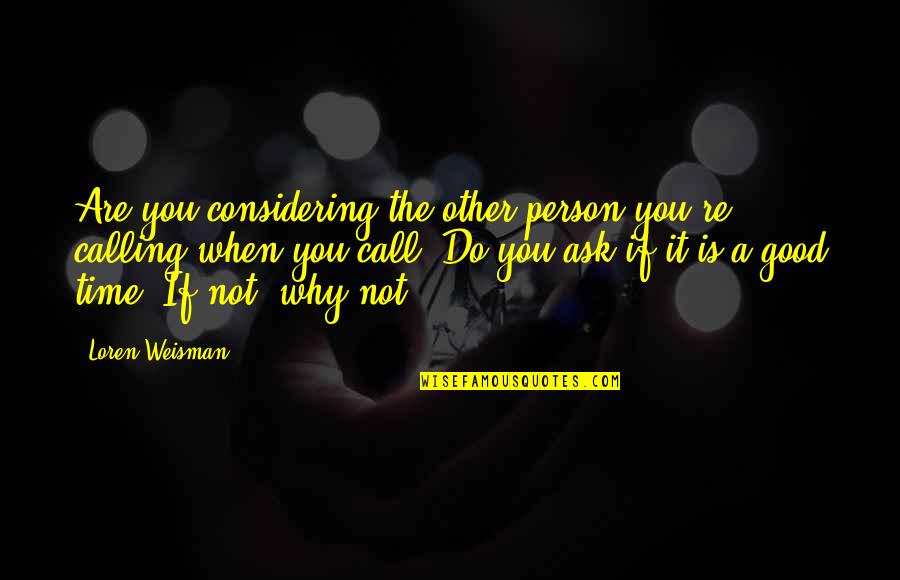 Are you considering the other person you're calling when you call? Do you ask if it is a good time? If not, why not? —
Loren Weisman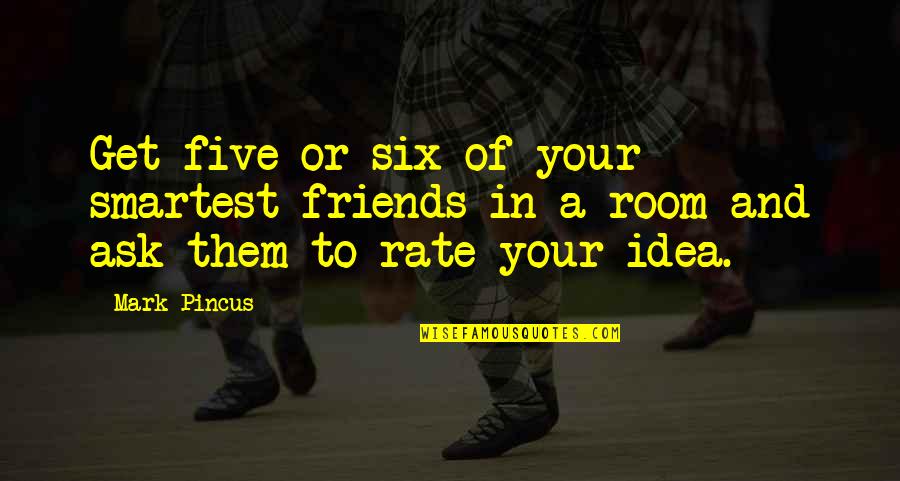 Get five or six of your smartest friends in a room and ask them to rate your idea. —
Mark Pincus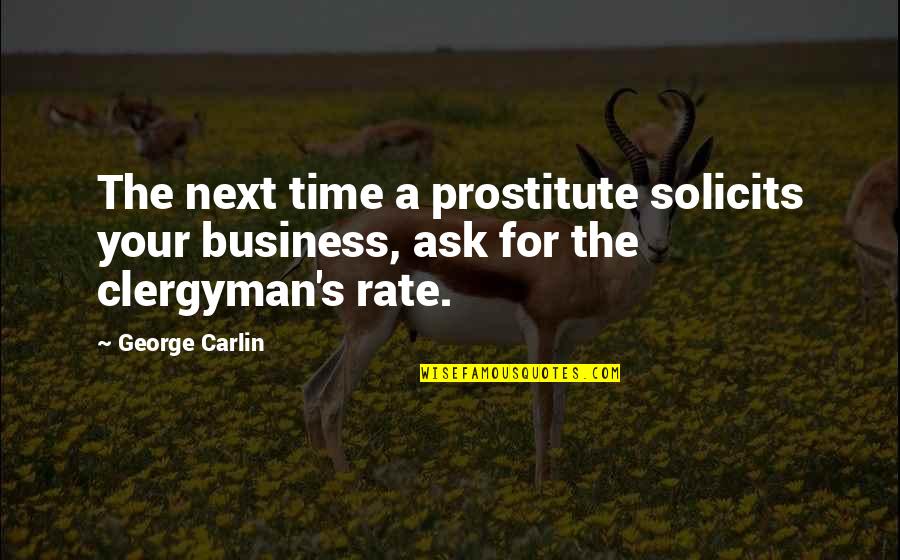 The next time a prostitute solicits your business, ask for the clergyman's rate. —
George Carlin