Anna Funder Quotes
Collection of top 31 famous quotes about Anna Funder
Anna Funder Quotes & Sayings
Happy to read and share the best inspirational Anna Funder quotes, sayings and quotations on Wise Famous Quotes.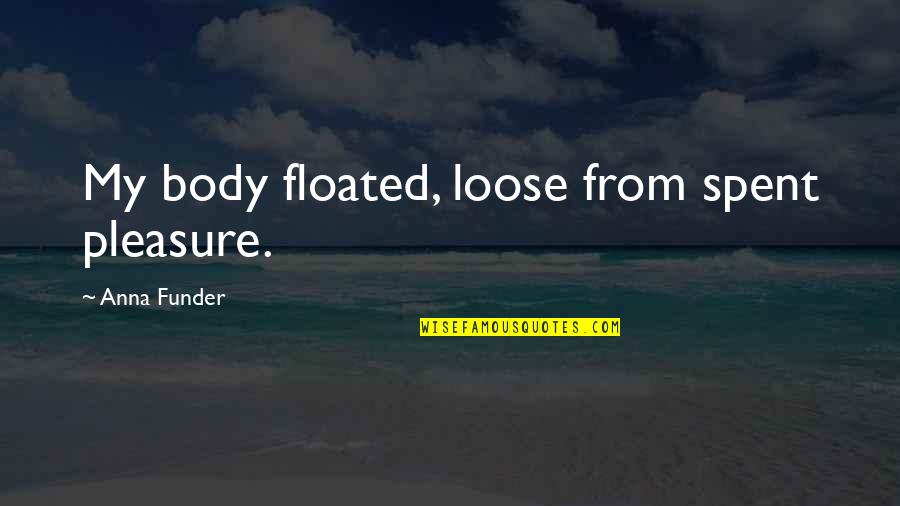 My body floated, loose from spent pleasure.
—
Anna Funder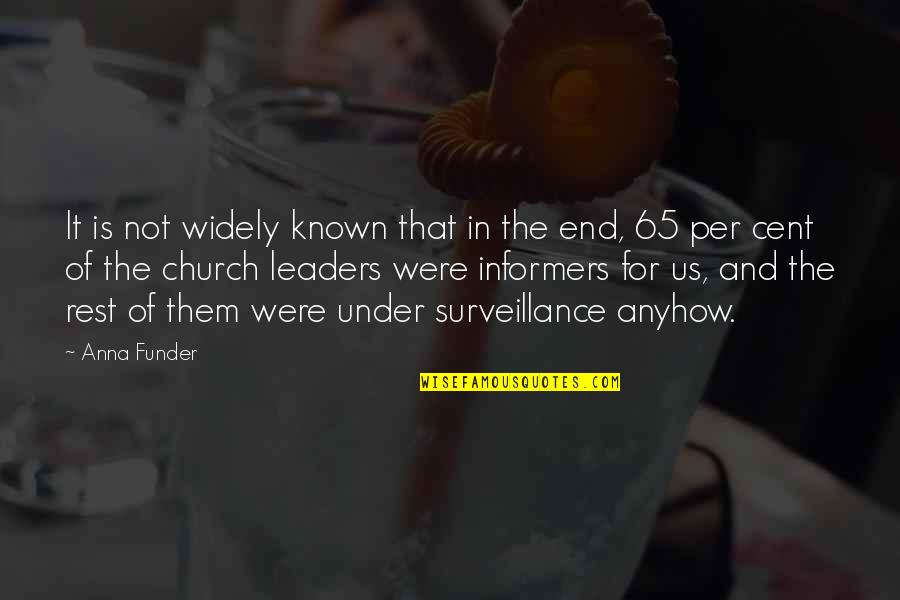 It is not widely known that in the end, 65 per cent of the church leaders were informers for us, and the rest of them were under surveillance anyhow.
—
Anna Funder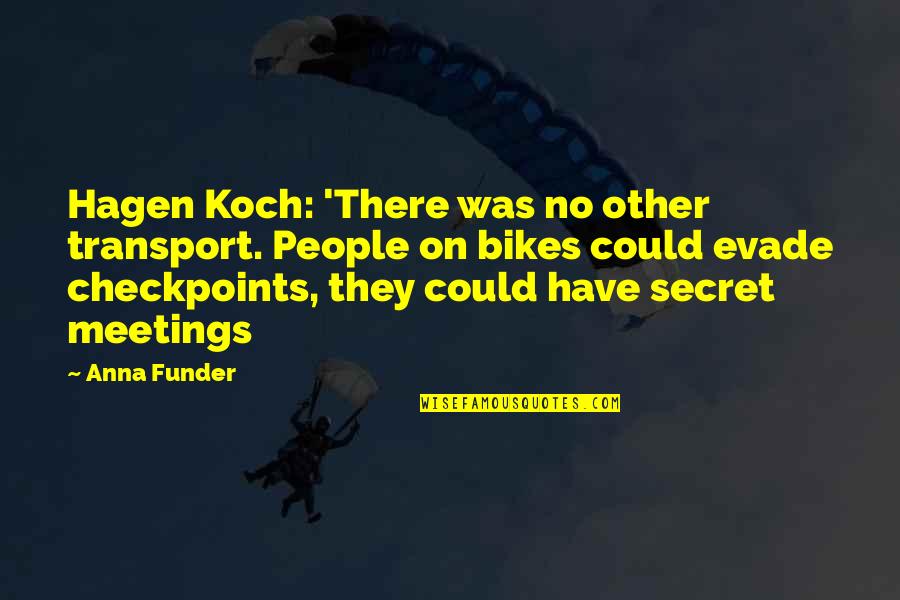 Hagen Koch: 'There was no other transport. People on bikes could evade checkpoints, they could have secret meetings
—
Anna Funder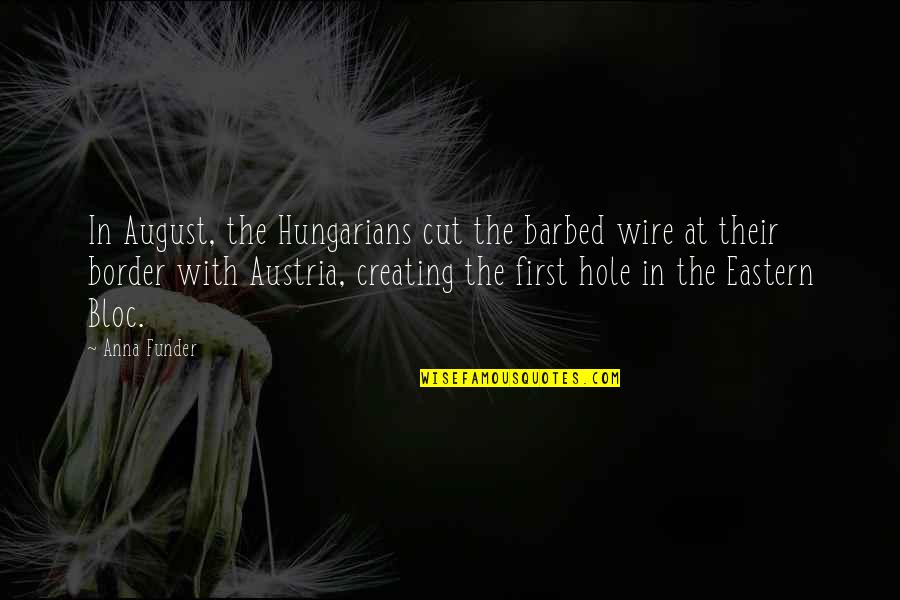 In August, the Hungarians cut the barbed wire at their border with Austria, creating the first hole in the Eastern Bloc. —
Anna Funder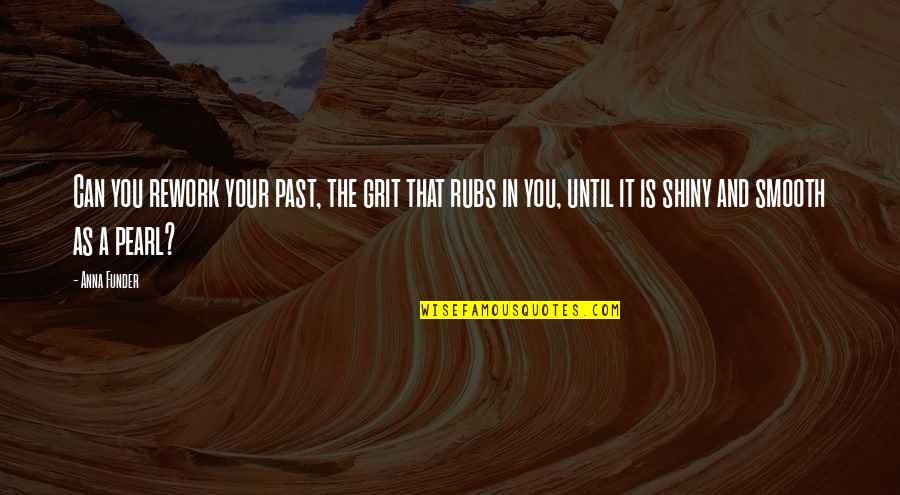 Can you rework your past, the grit that rubs in you, until it is shiny and smooth as a pearl? —
Anna Funder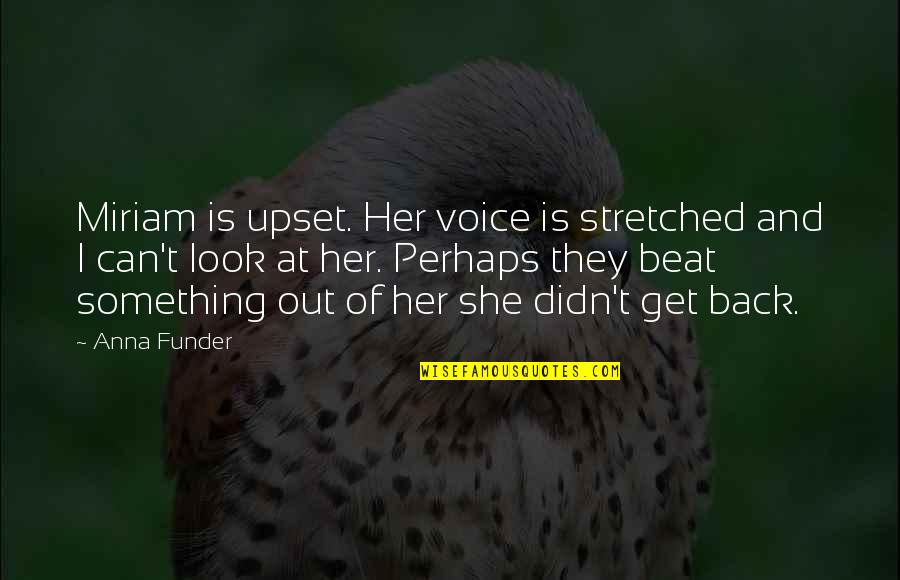 Miriam is upset. Her voice is stretched and I can't look at her. Perhaps they beat something out of her she didn't get back. —
Anna Funder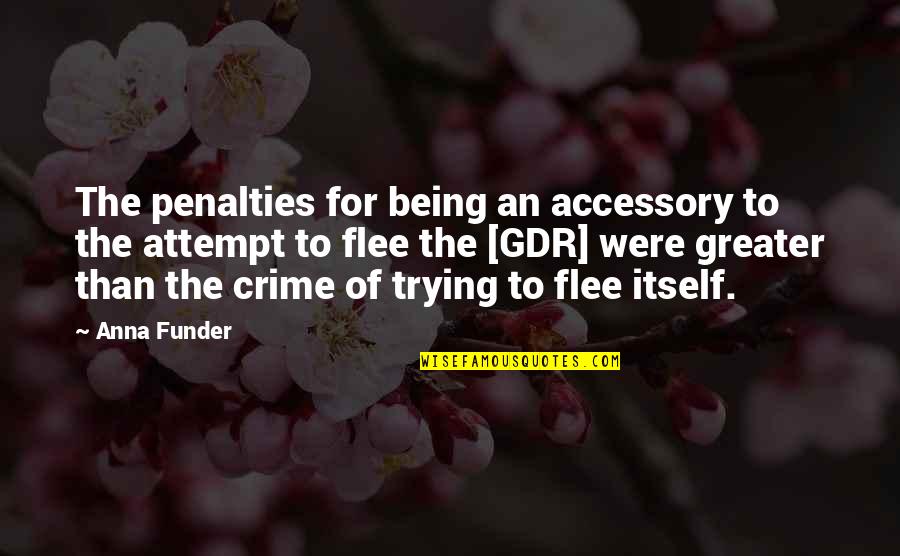 The penalties for being an accessory to the attempt to flee the [GDR] were greater than the crime of trying to flee itself. —
Anna Funder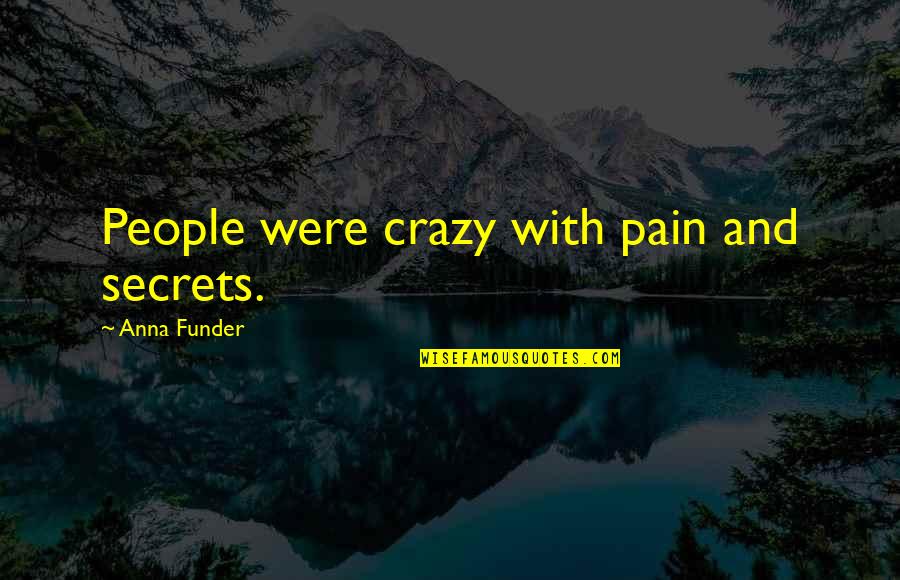 People were crazy with pain and secrets. —
Anna Funder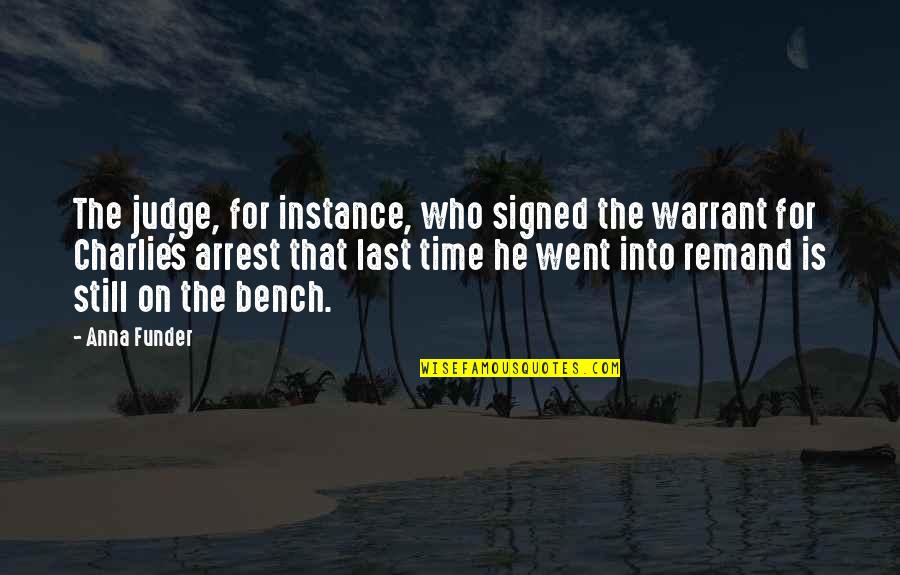 The judge, for instance, who signed the warrant for Charlie's arrest that last time he went into remand is still on the bench. —
Anna Funder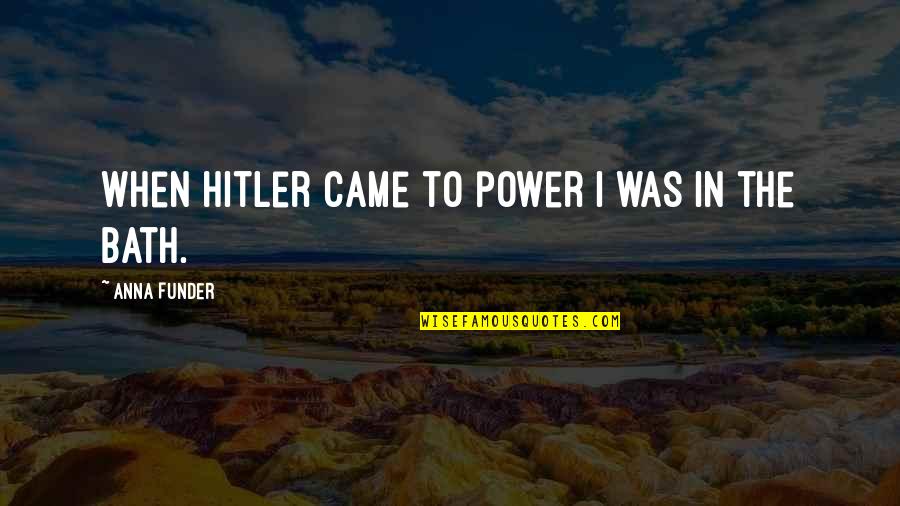 When Hitler came to power I was in the bath. —
Anna Funder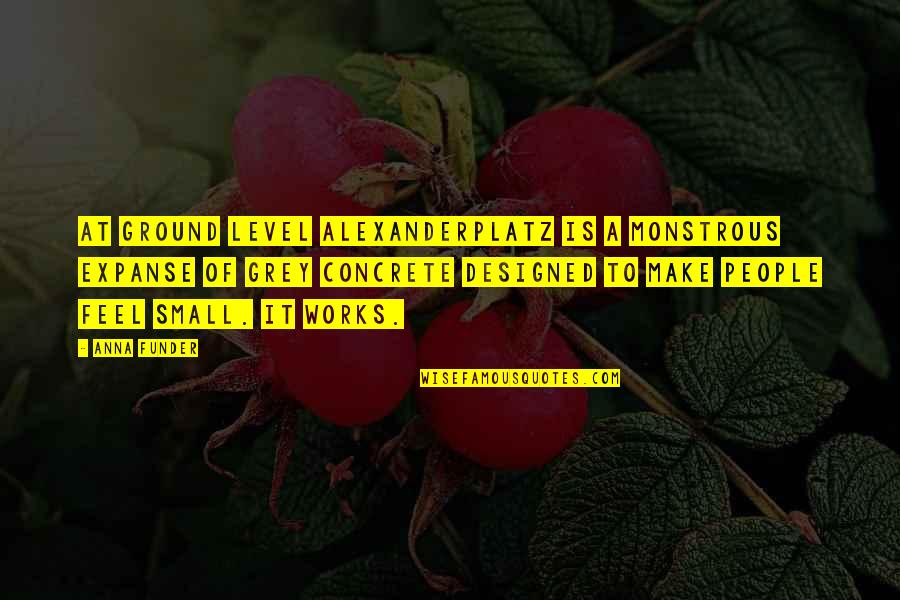 At ground level Alexanderplatz is a monstrous expanse of grey concrete designed to make people feel small. It works. —
Anna Funder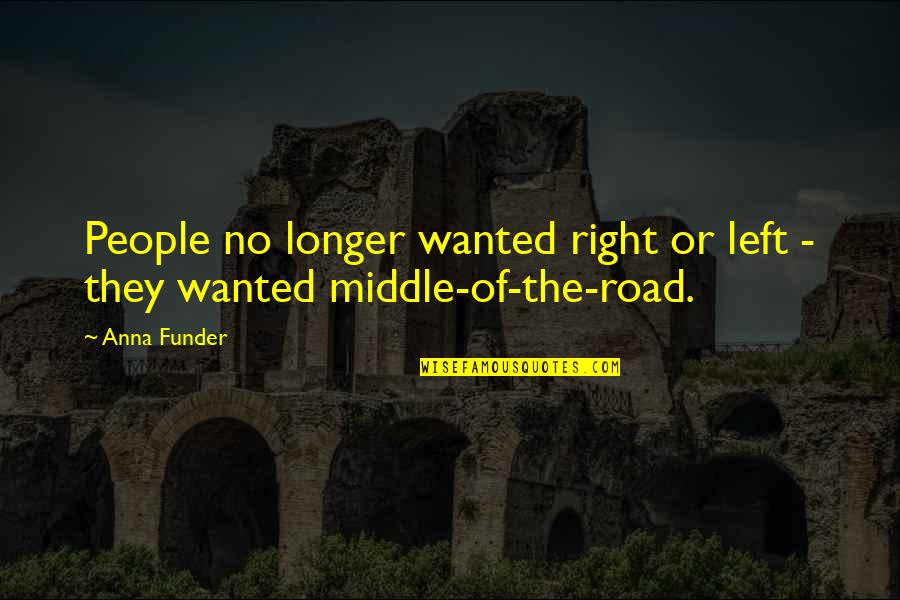 People no longer wanted right or left - they wanted middle-of-the-road. —
Anna Funder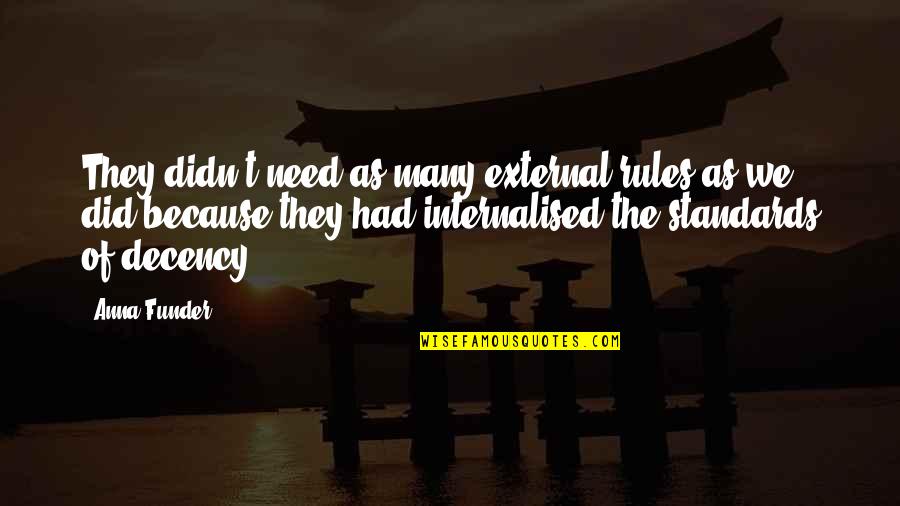 They didn't need as many external rules as we did because they had internalised the standards of decency. —
Anna Funder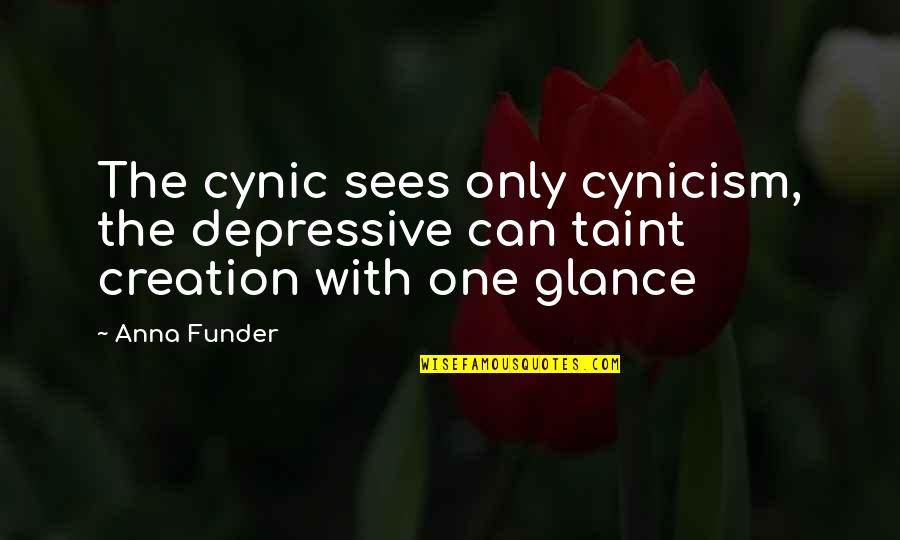 The cynic sees only cynicism, the depressive can taint creation with one glance —
Anna Funder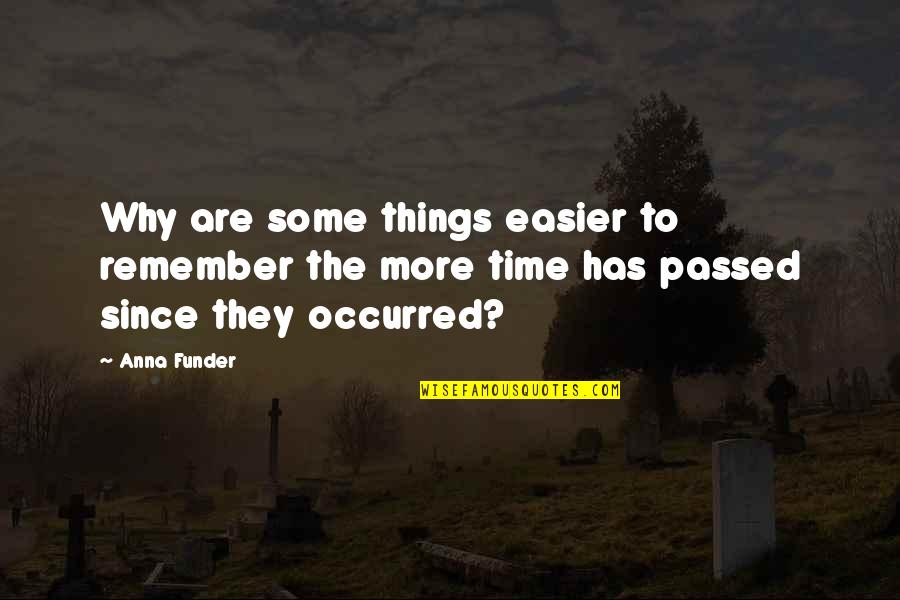 Why are some things easier to remember the more time has passed since they occurred? —
Anna Funder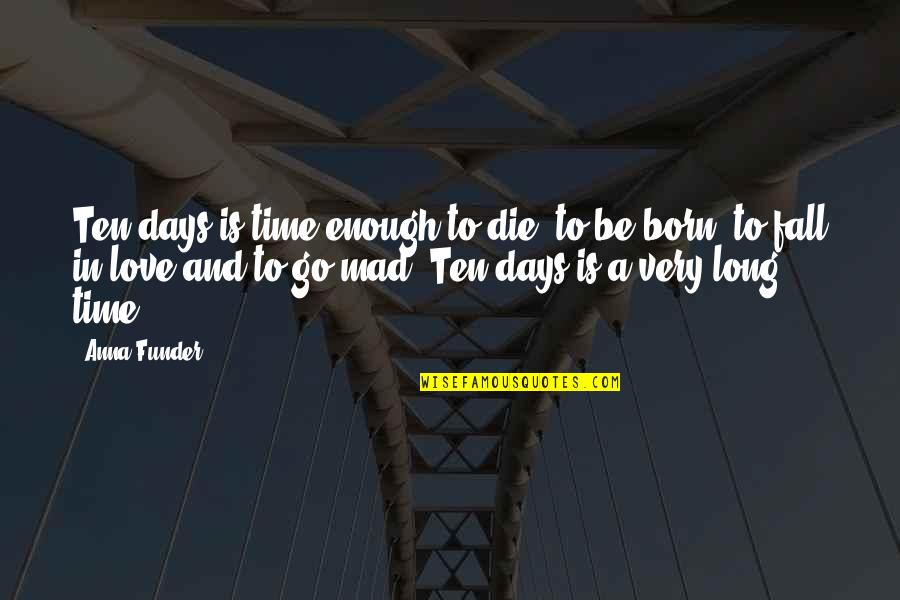 Ten days is time enough to die, to be born, to fall in love and to go mad. Ten days is a very long time. —
Anna Funder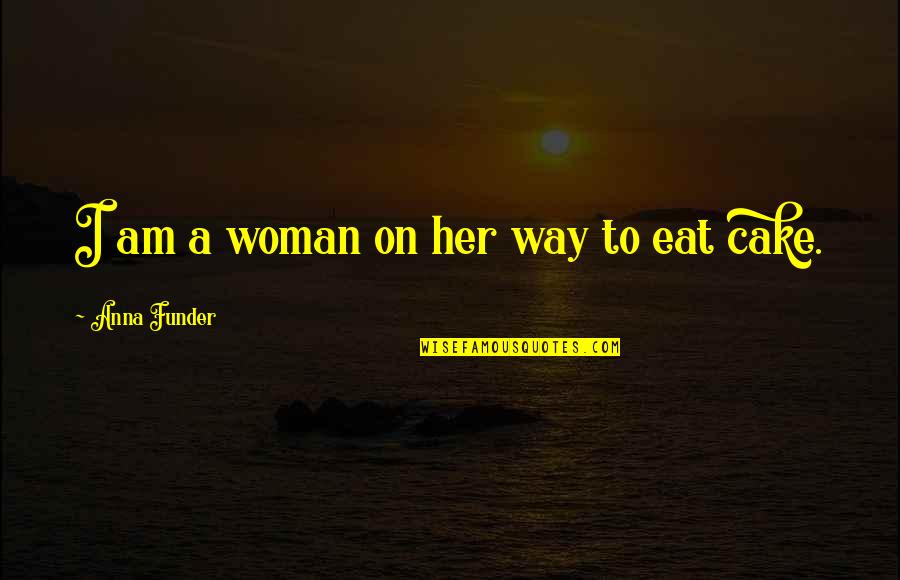 I am a woman on her way to eat cake. —
Anna Funder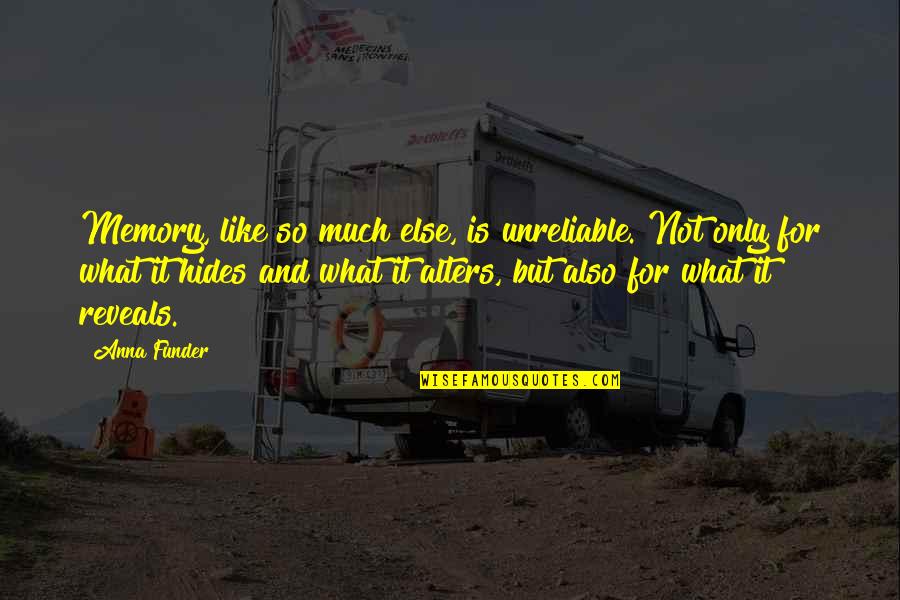 Memory, like so much else, is unreliable. Not only for what it hides and what it alters, but also for what it reveals. —
Anna Funder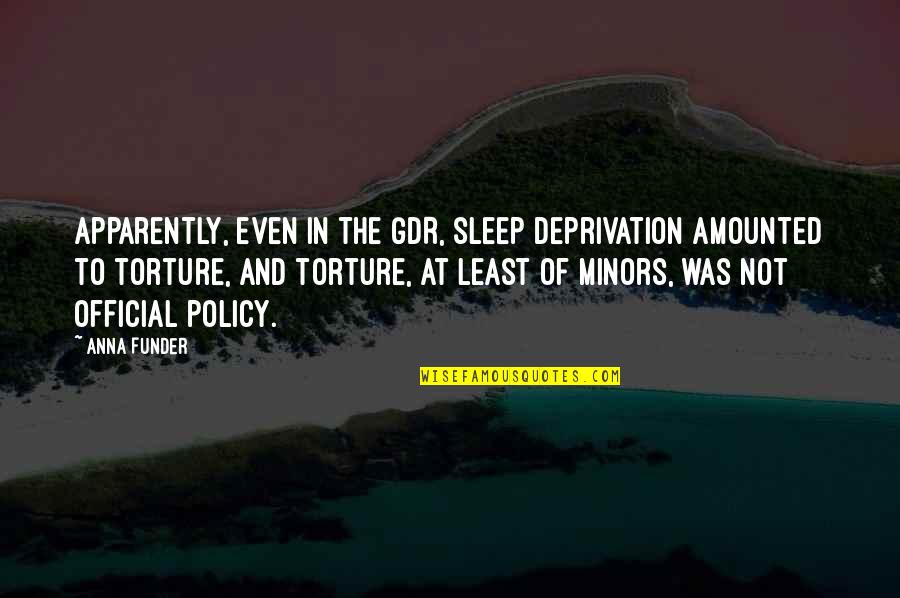 Apparently, even in the GDR, sleep deprivation amounted to torture, and torture, at least of minors, was not official policy. —
Anna Funder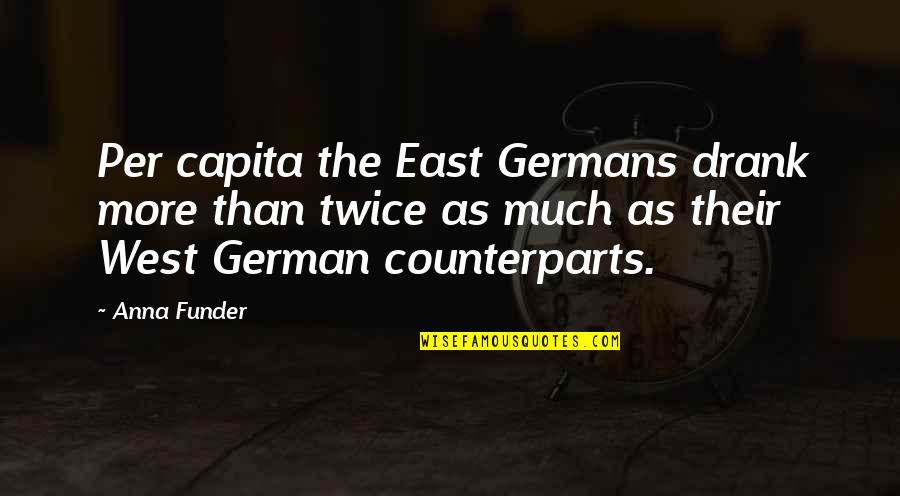 Per capita the East Germans drank more than twice as much as their West German counterparts. —
Anna Funder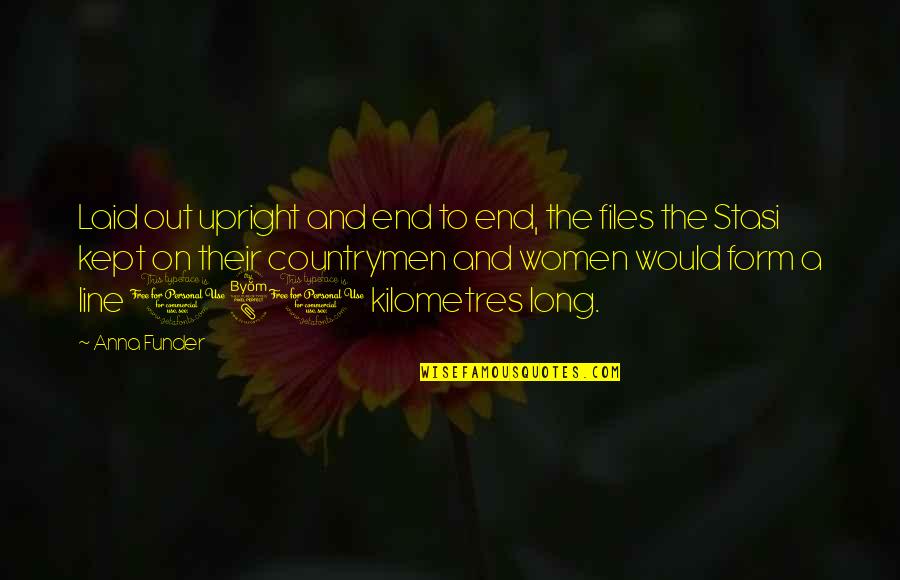 Laid out upright and end to end, the files the Stasi kept on their countrymen and women would form a line 180 kilometres long. —
Anna Funder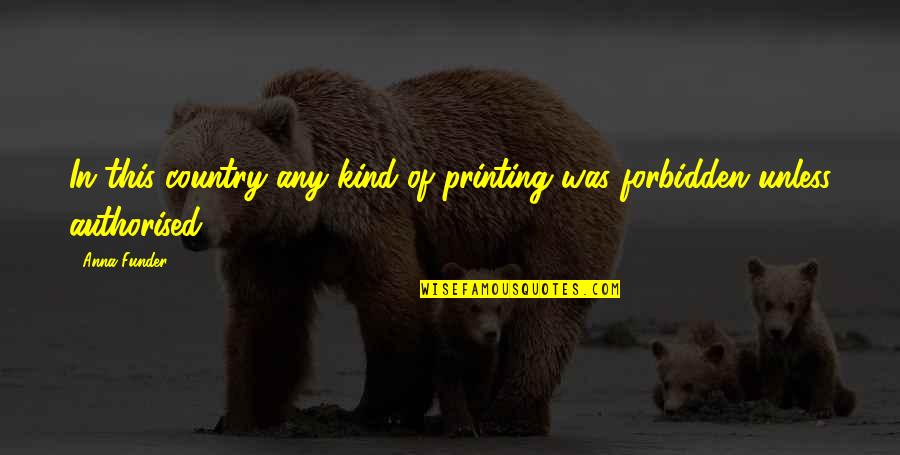 In this country any kind of printing was forbidden unless authorised. —
Anna Funder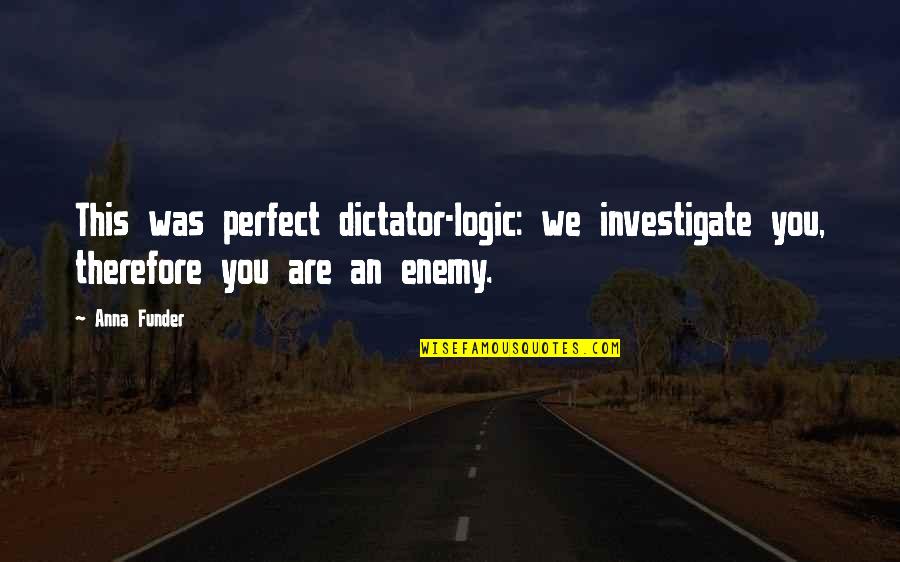 This was perfect dictator-logic: we investigate you, therefore you are an enemy. —
Anna Funder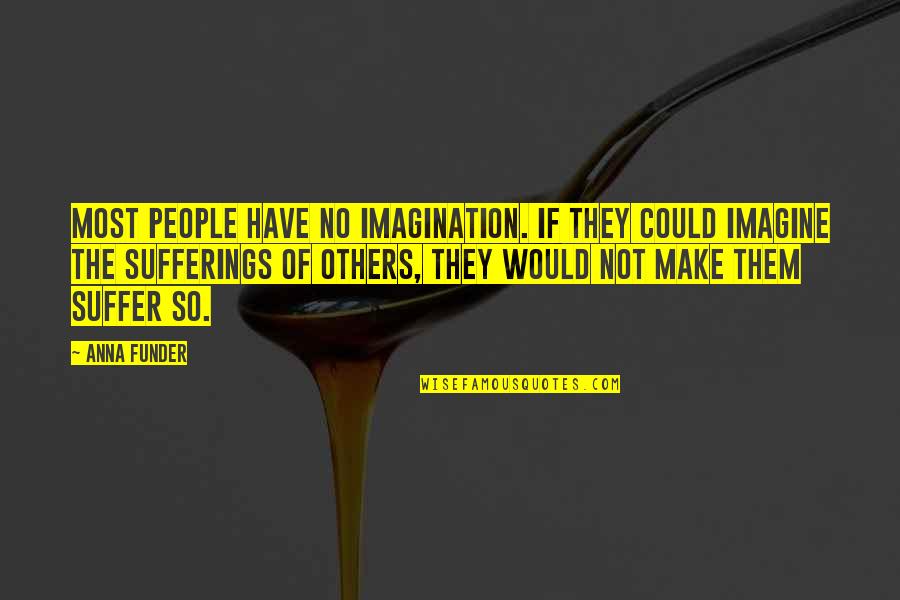 Most people have no imagination. If they could imagine the sufferings of others, they would not make them suffer so. —
Anna Funder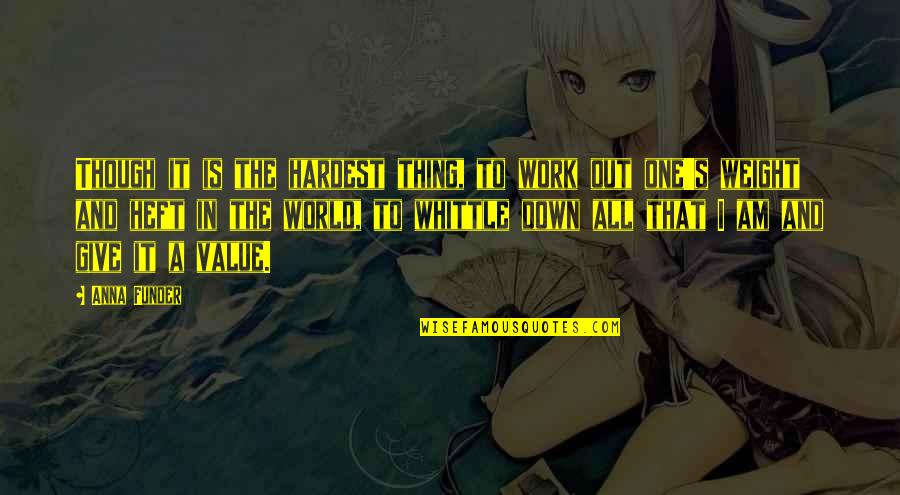 Though it is the hardest thing, to work out one's weight and heft in the world, to whittle down all that I am and give it a value. —
Anna Funder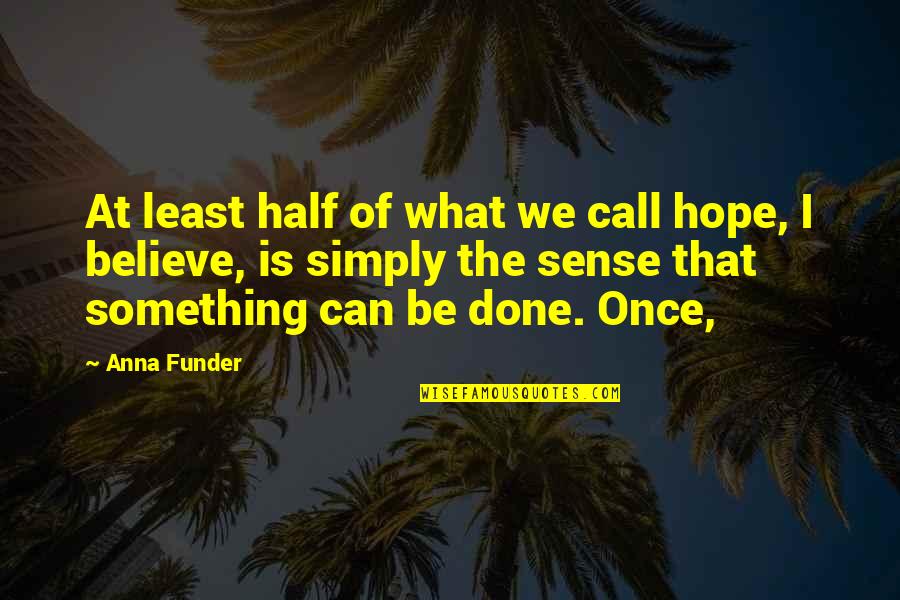 At least half of what we call hope, I believe, is simply the sense that something can be done. Once, —
Anna Funder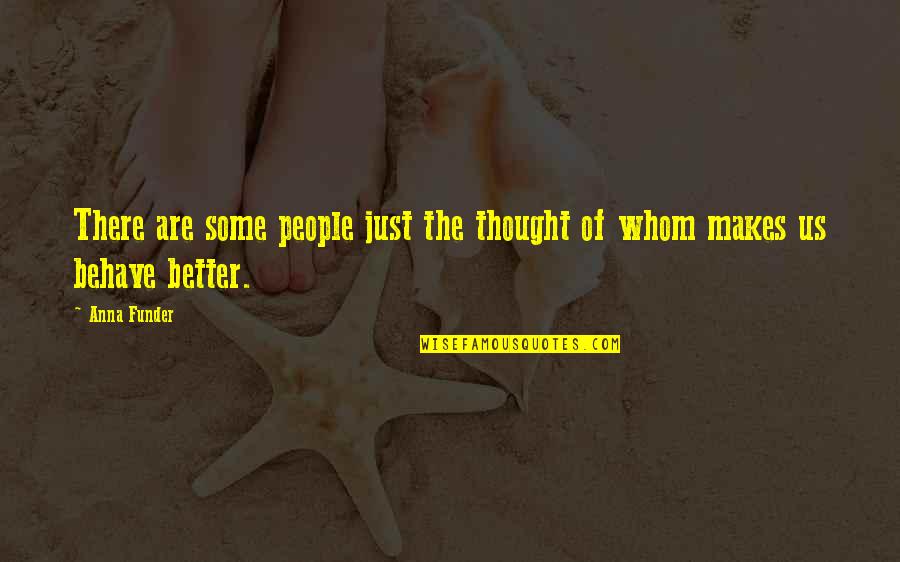 There are some people just the thought of whom makes us behave better. —
Anna Funder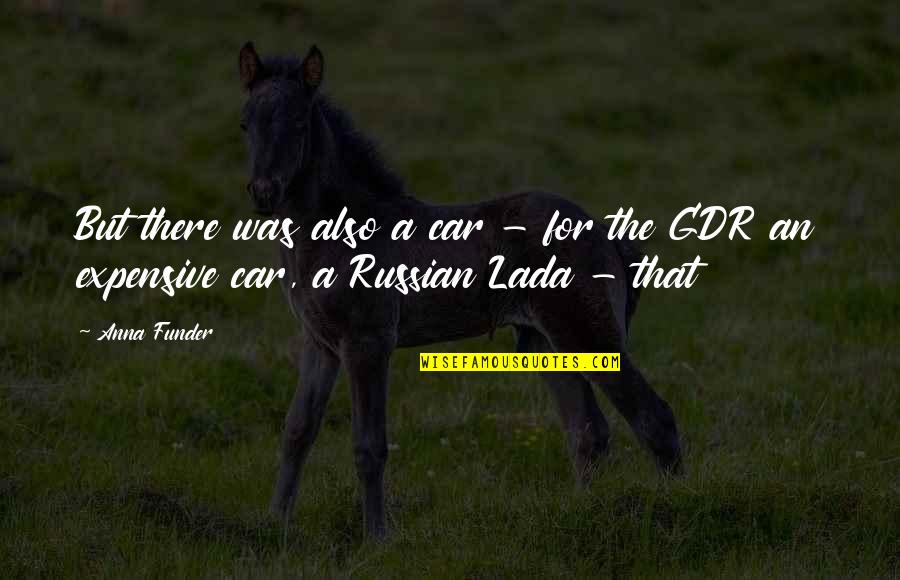 But there was also a car - for the GDR an expensive car, a Russian Lada - that —
Anna Funder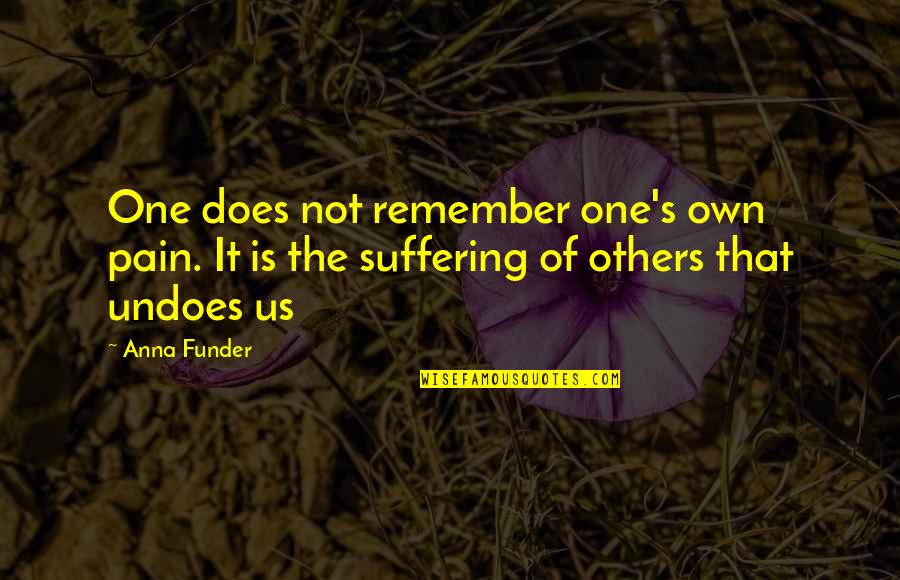 One does not remember one's own pain. It is the suffering of others that undoes us —
Anna Funder