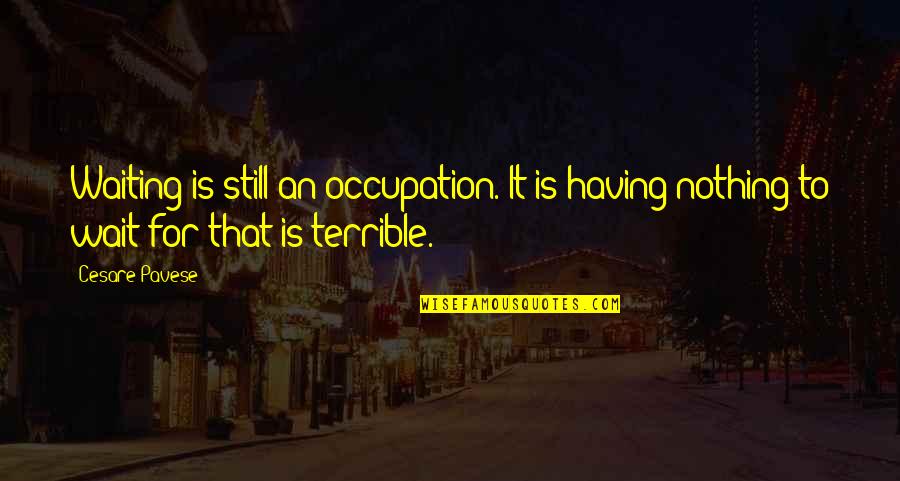 Waiting is still an occupation. It is having nothing to wait for that is terrible.
—
Cesare Pavese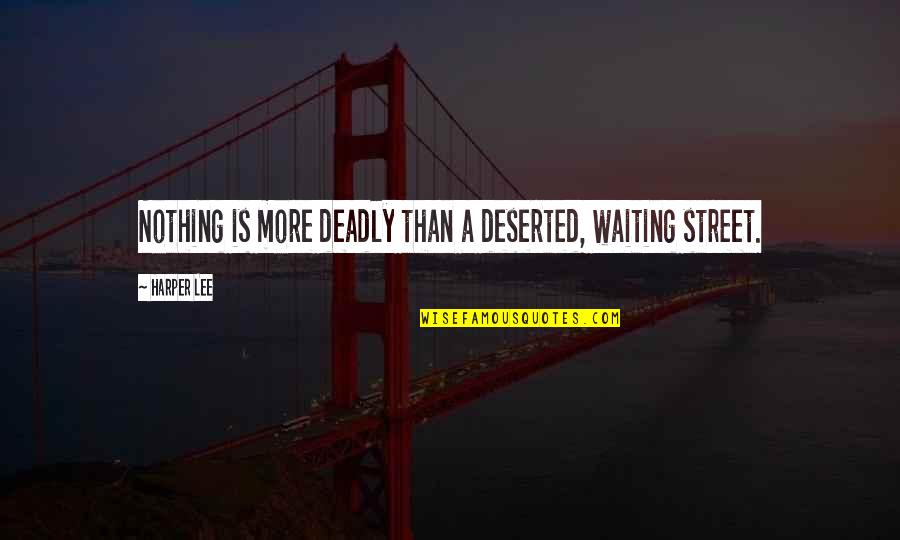 Nothing is more deadly than a deserted, waiting street.
—
Harper Lee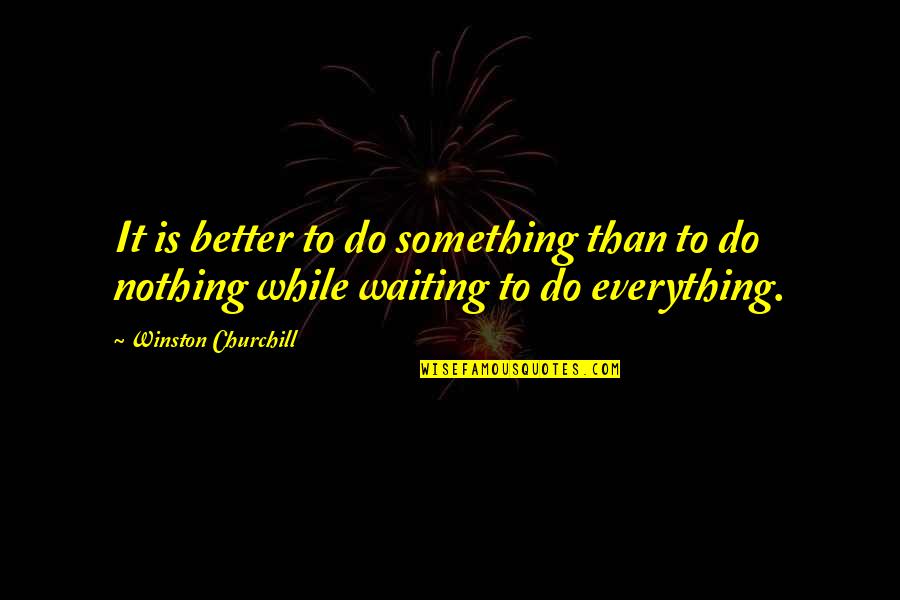 It is better to do something than to do nothing while waiting to do everything.
—
Winston Churchill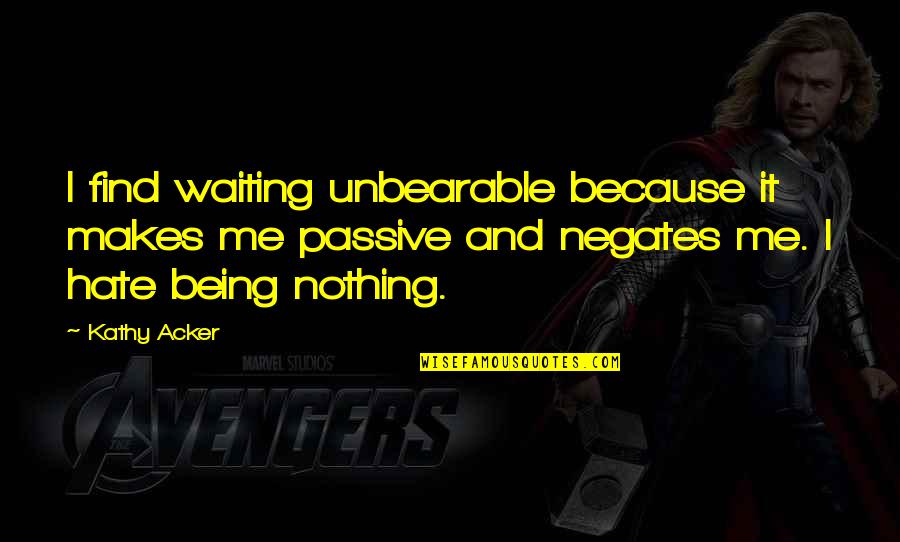 I find waiting unbearable because it makes me passive and negates me. I hate being nothing.
—
Kathy Acker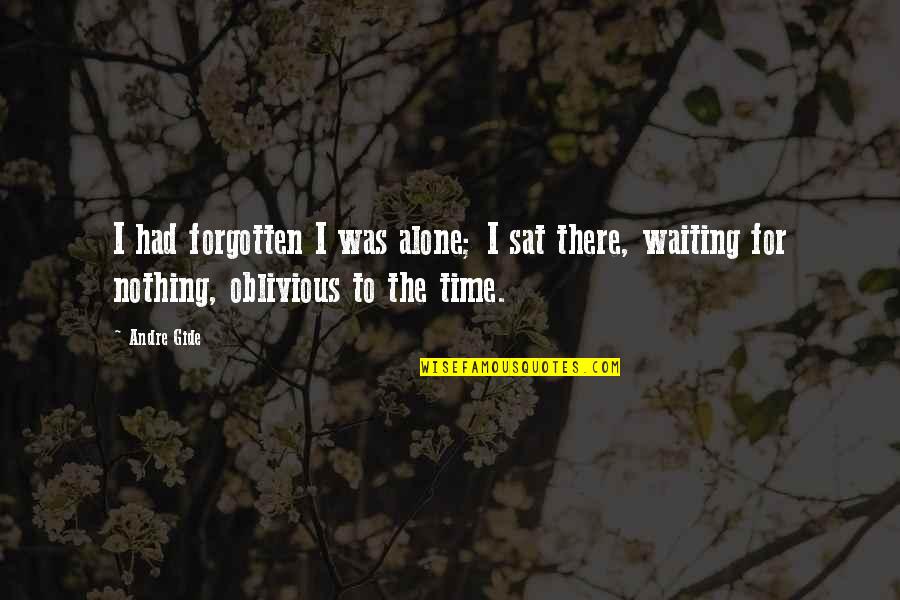 I had forgotten I was alone; I sat there, waiting for nothing, oblivious to the time.
—
Andre Gide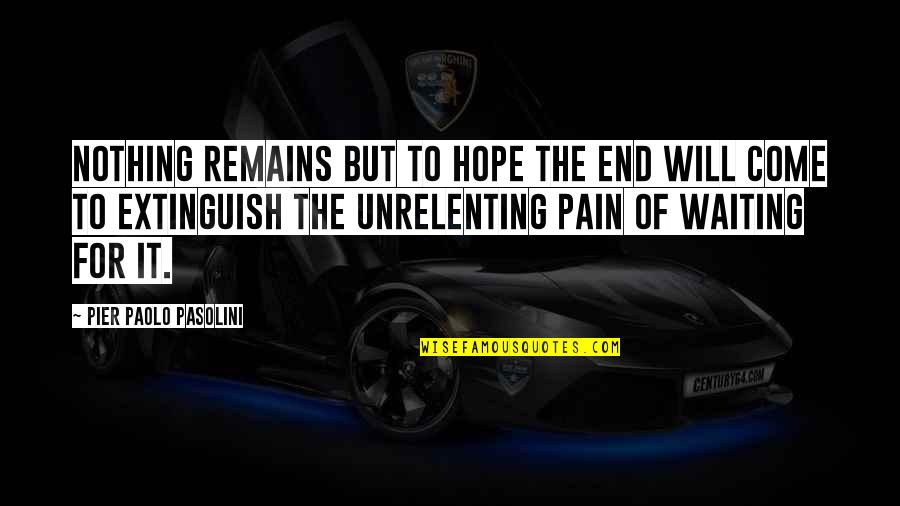 Nothing remains but to hope the end will come to extinguish the unrelenting pain of waiting for it.
—
Pier Paolo Pasolini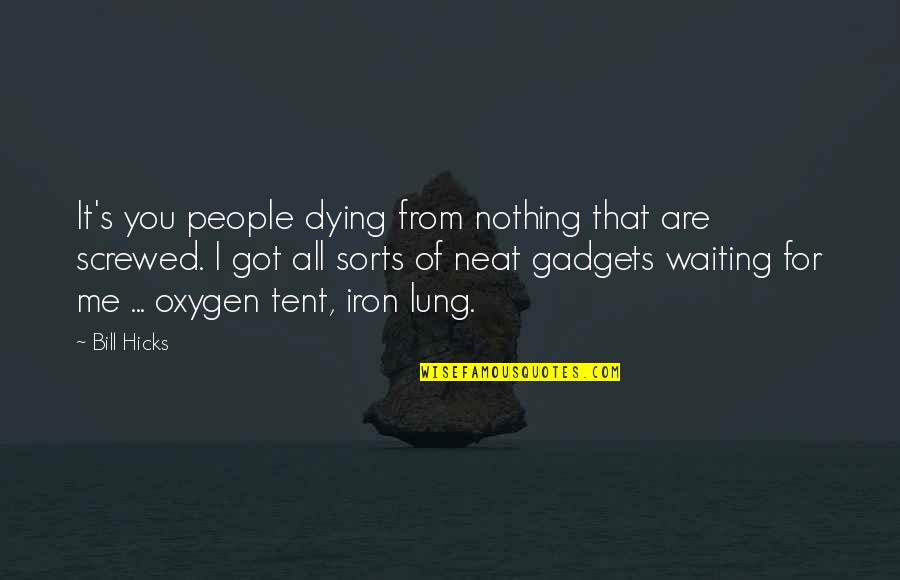 It's you people dying from nothing that are screwed. I got all sorts of neat gadgets waiting for me ... oxygen tent, iron lung. —
Bill Hicks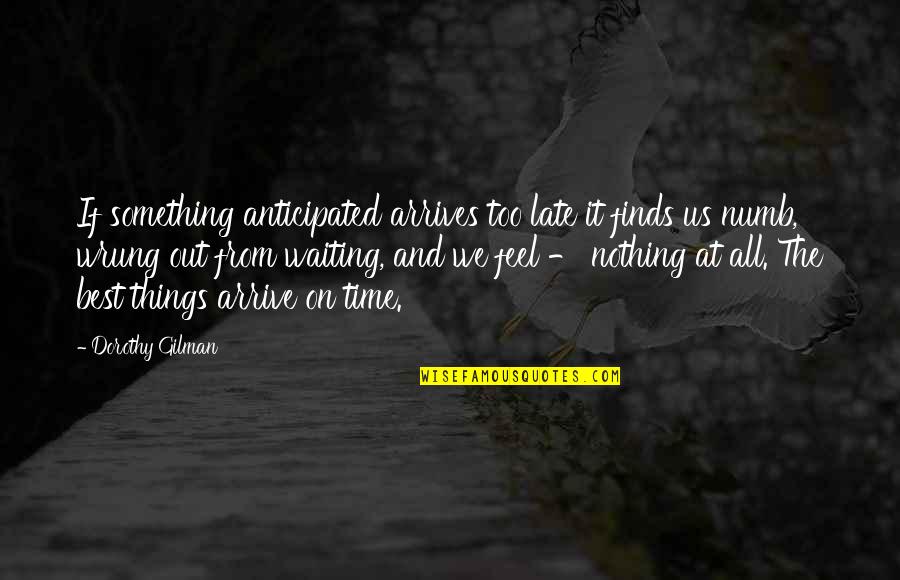 If something anticipated arrives too late it finds us numb, wrung out from waiting, and we feel - nothing at all. The best things arrive on time. —
Dorothy Gilman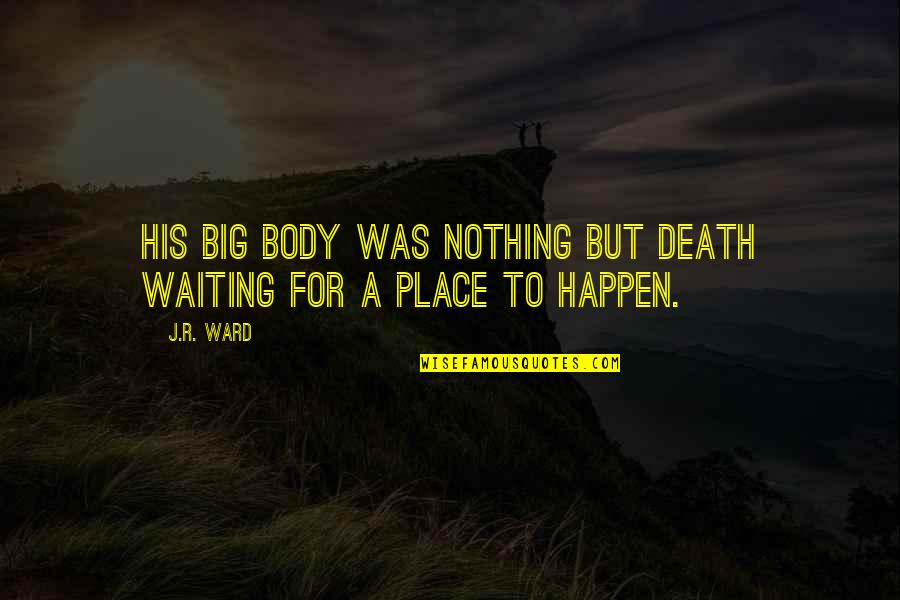 His big body was nothing but death waiting for a place to happen. —
J.R. Ward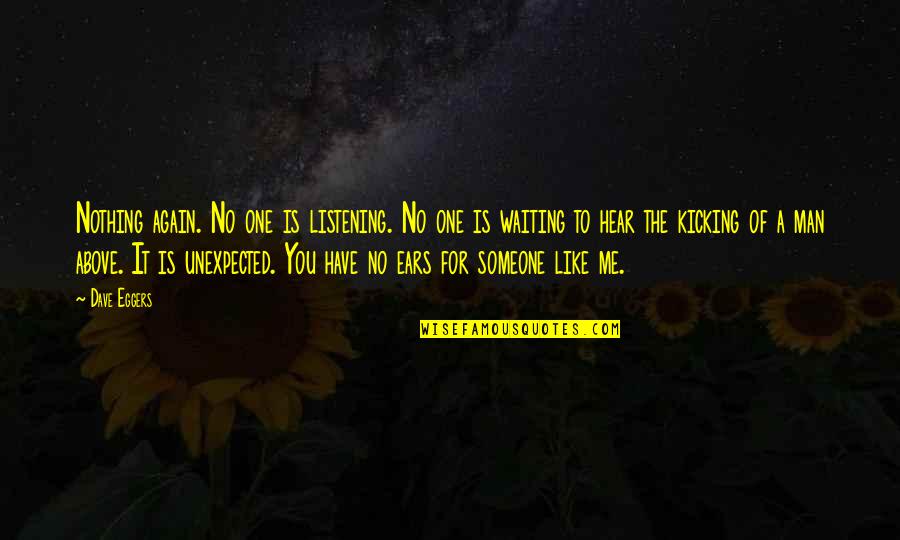 Nothing again. No one is listening. No one is waiting to hear the kicking of a man above. It is unexpected. You have no ears for someone like me. —
Dave Eggers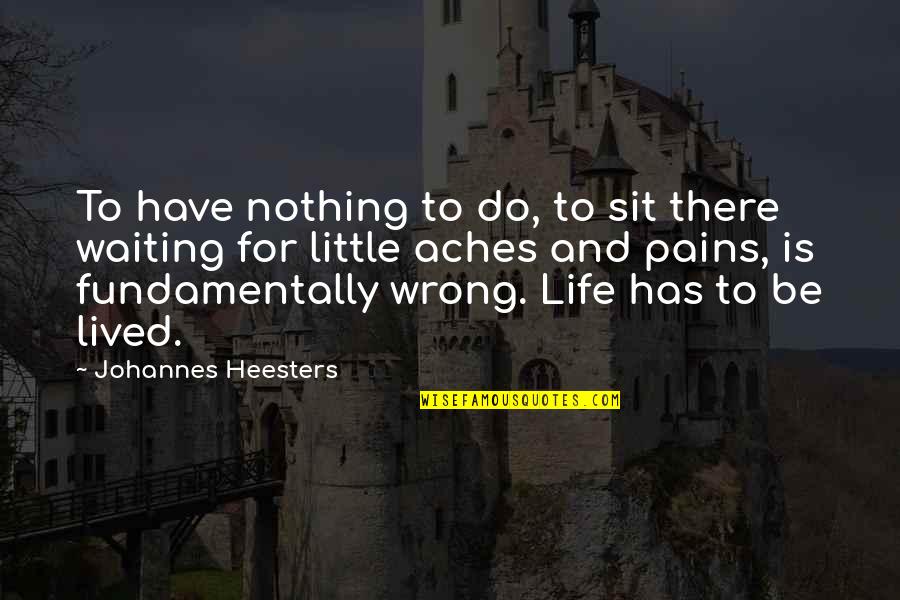 To have nothing to do, to sit there waiting for little aches and pains, is fundamentally wrong. Life has to be lived. —
Johannes Heesters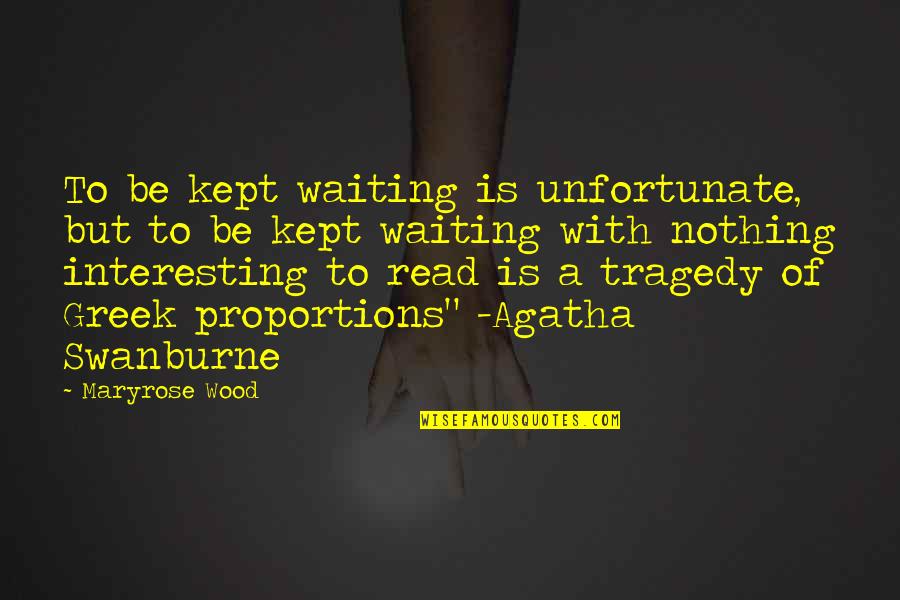 To be kept waiting is unfortunate, but to be kept waiting with nothing interesting to read is a tragedy of Greek proportions" -Agatha Swanburne —
Maryrose Wood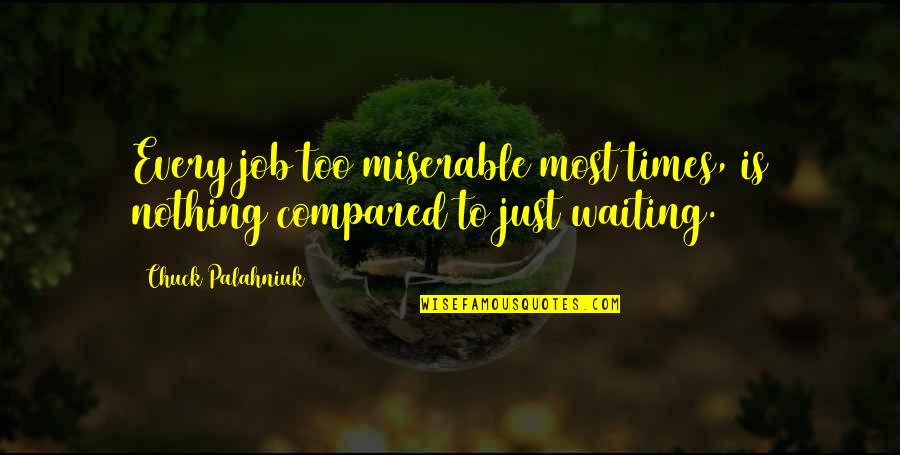 Every job too miserable most times, is nothing compared to just waiting. —
Chuck Palahniuk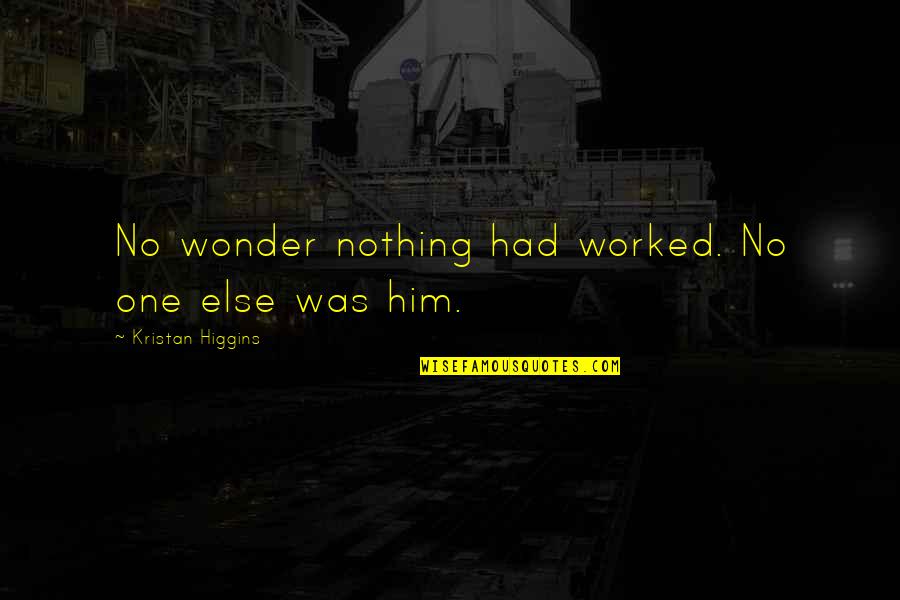 No wonder nothing had worked. No one else was him. —
Kristan Higgins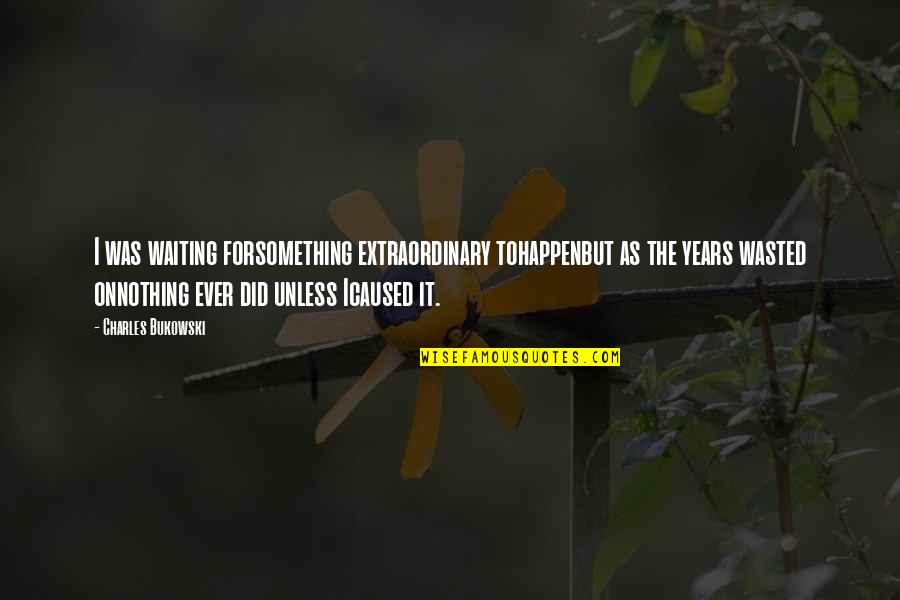 I was waiting for
something extraordinary to
happen
but as the years wasted on
nothing ever did unless I
caused it. —
Charles Bukowski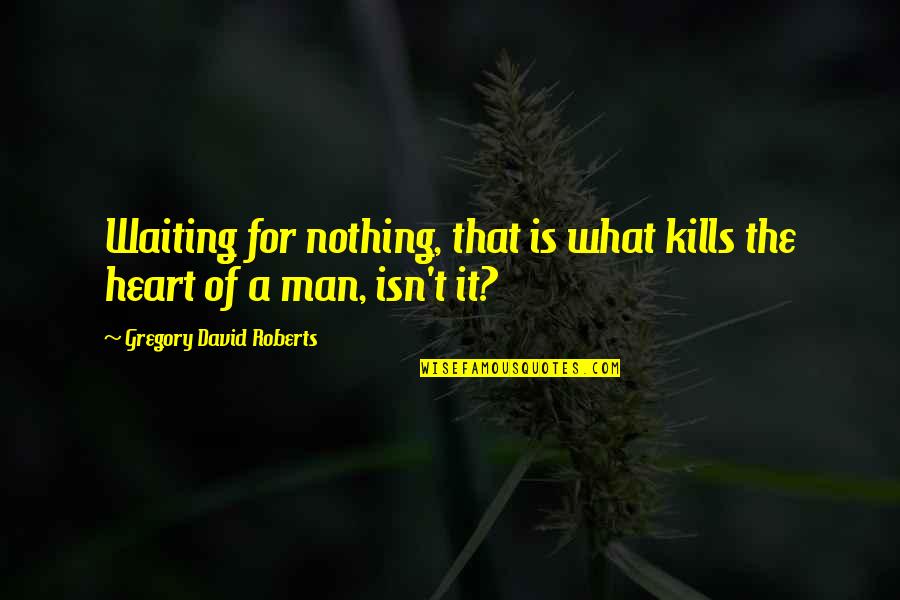 Waiting for nothing, that is what kills the heart of a man, isn't it? —
Gregory David Roberts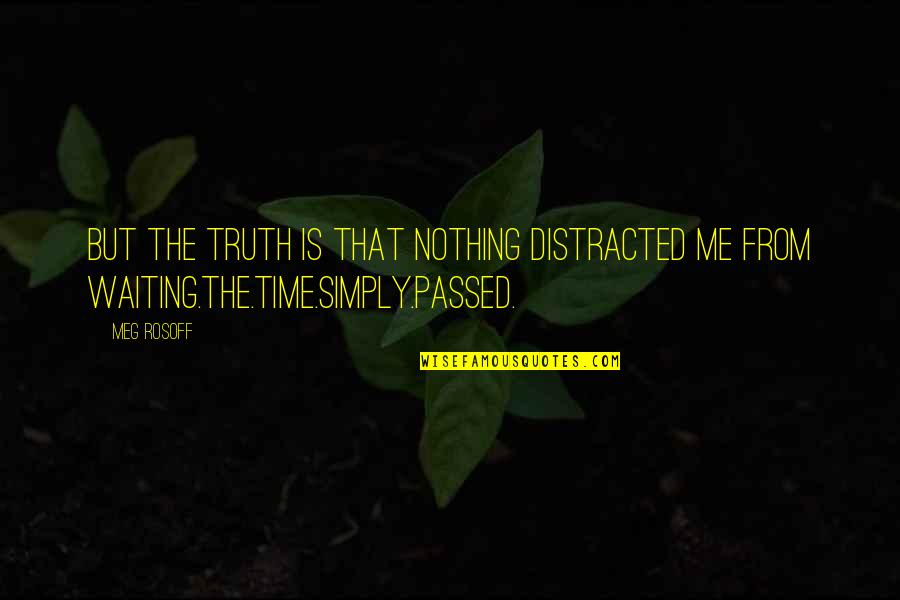 But the truth is that nothing distracted me from waiting.
The.Time.Simply.Passed. —
Meg Rosoff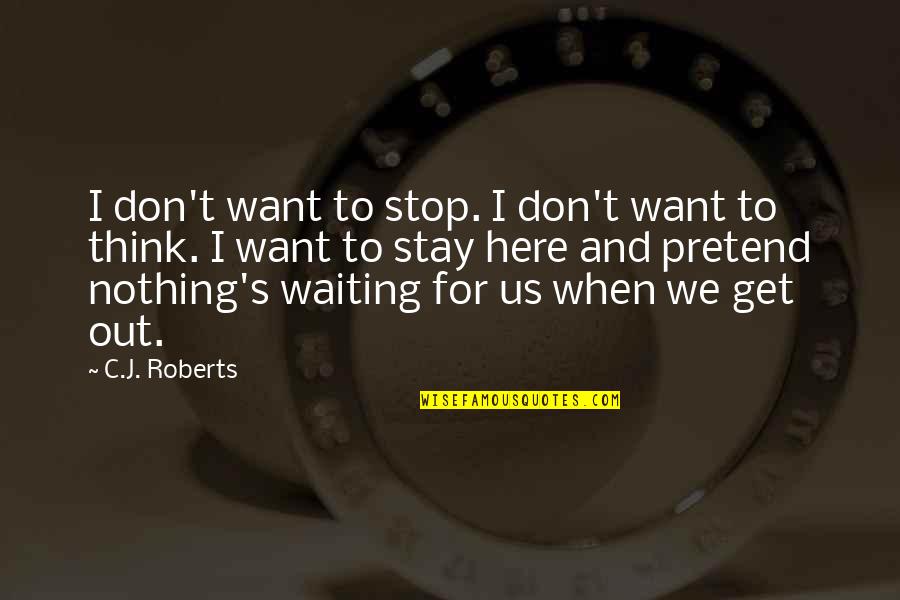 I don't want to stop. I don't want to think. I want to stay here and pretend nothing's waiting for us when we get out. —
C.J. Roberts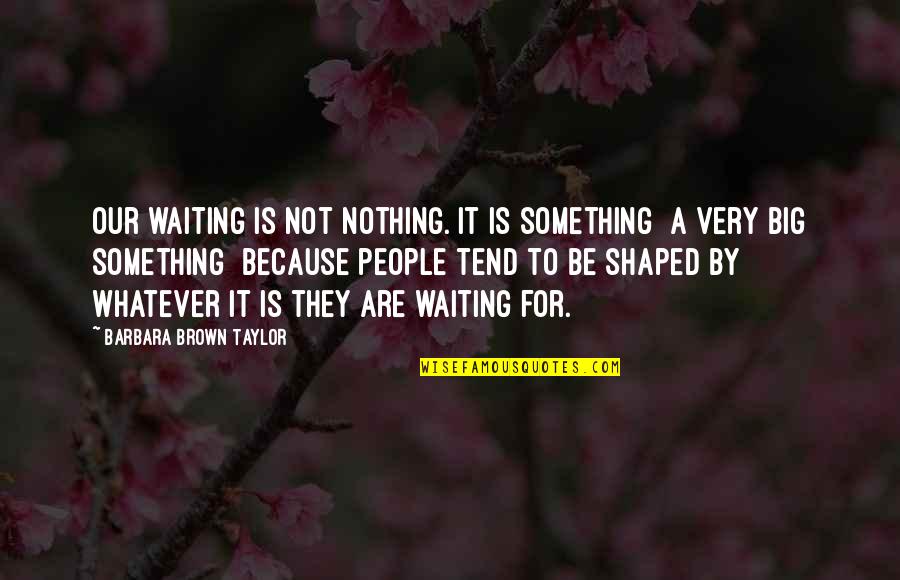 Our waiting is not nothing. It is something
a very big something
because people tend to be shaped by whatever it is they are waiting for. —
Barbara Brown Taylor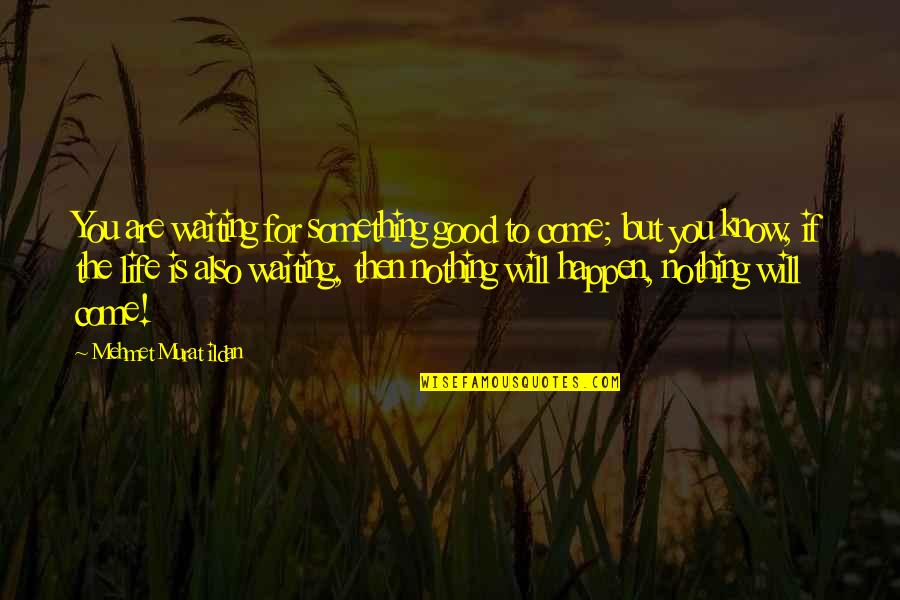 You are waiting for something good to come; but you know, if the life is also waiting, then nothing will happen, nothing will come! —
Mehmet Murat Ildan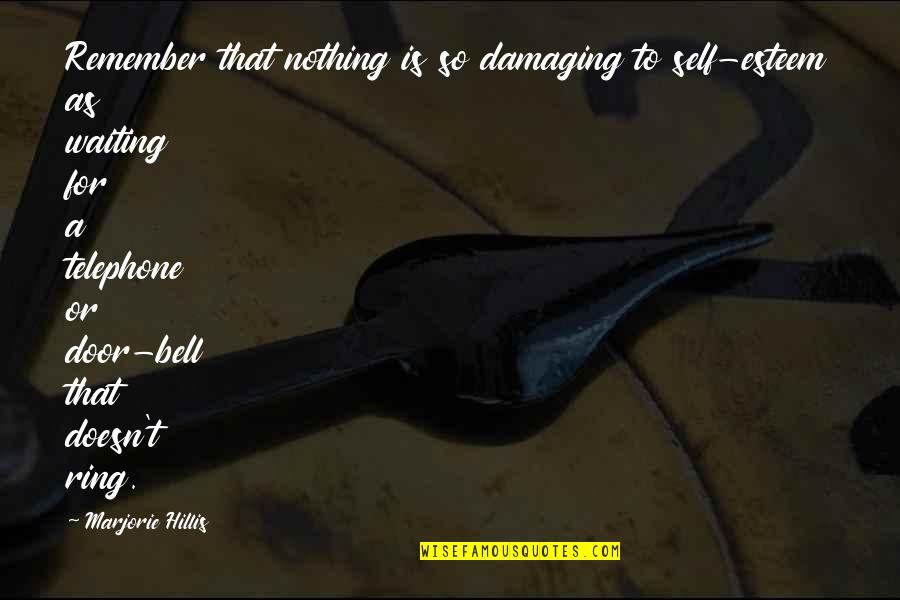 Remember that nothing is so damaging to self-esteem as waiting for a telephone or door-bell that doesn't ring. —
Marjorie Hillis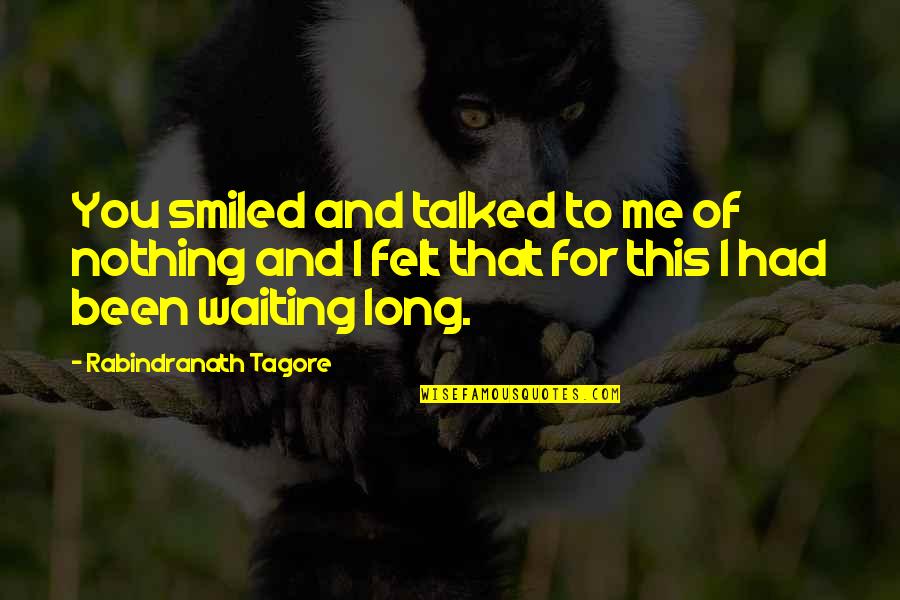 You smiled and talked to me of nothing and I felt that for this I had been waiting long. —
Rabindranath Tagore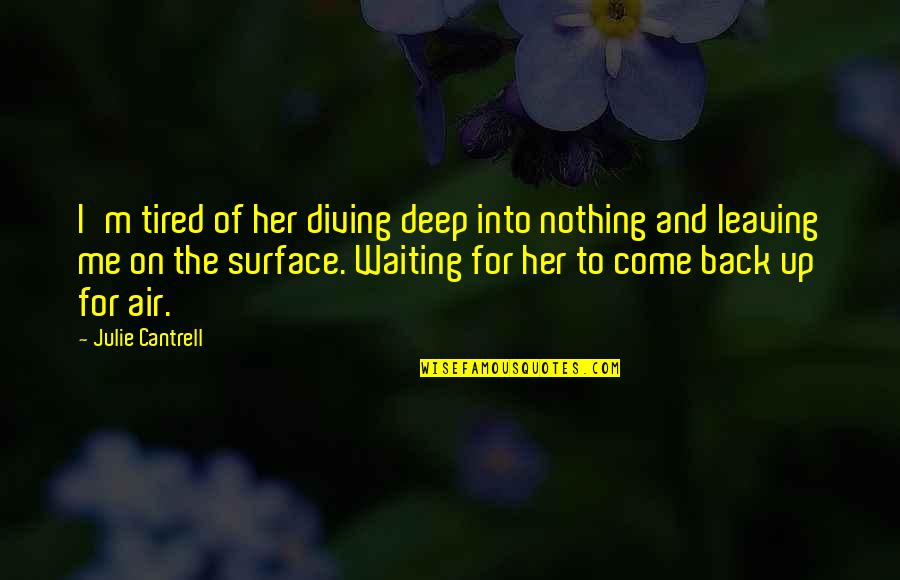 I'm tired of her diving deep into nothing and leaving me on the surface. Waiting for her to come back up for air. —
Julie Cantrell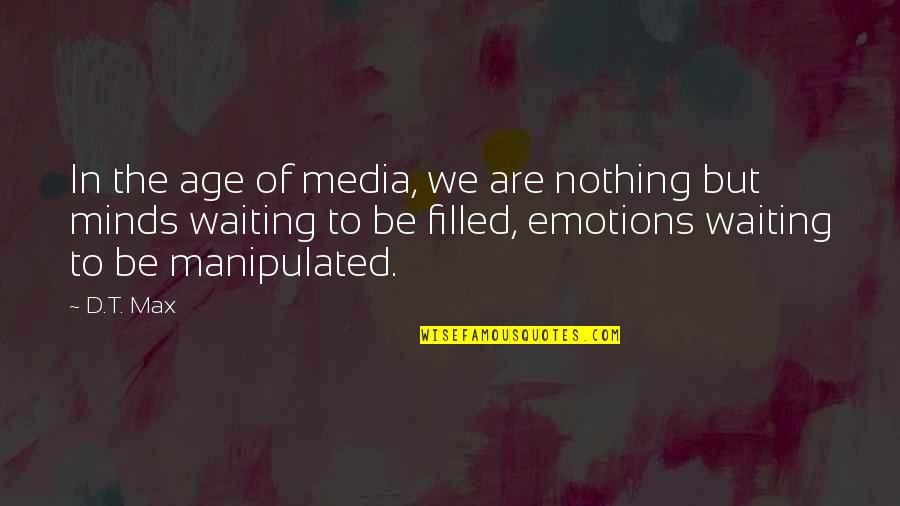 In the age of media, we are nothing but minds waiting to be filled, emotions waiting to be manipulated. —
D.T. Max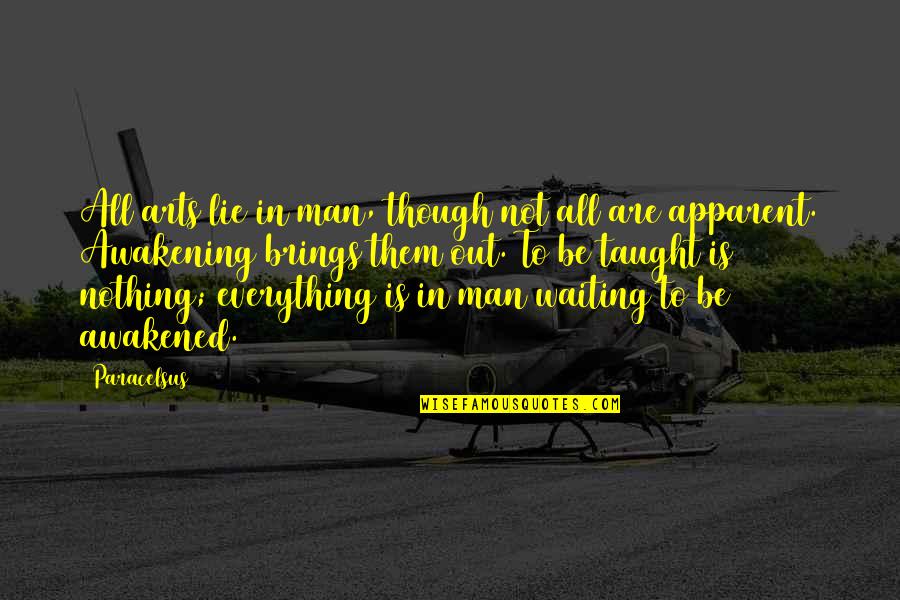 All arts lie in man, though not all are apparent. Awakening brings them out. To be taught is nothing; everything is in man waiting to be awakened. —
Paracelsus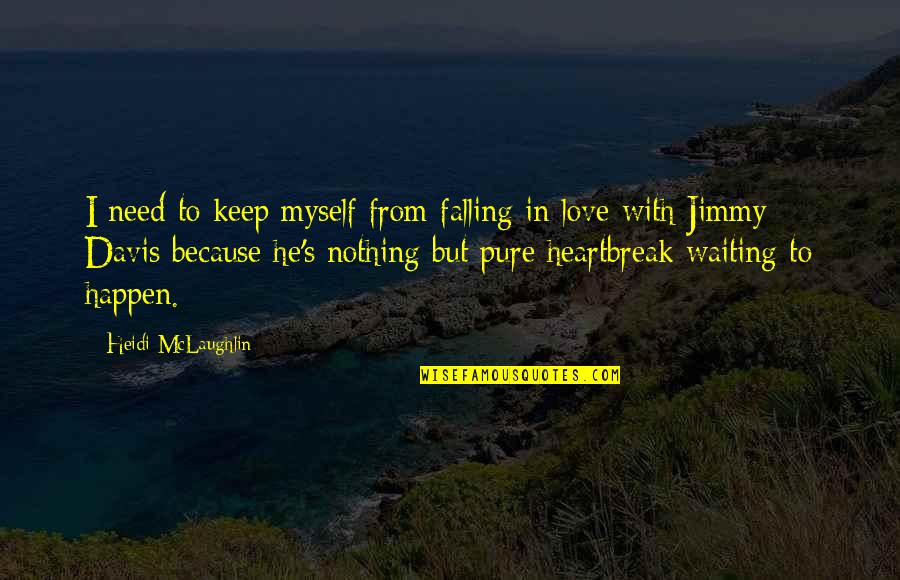 I need to keep myself from falling in love with Jimmy Davis because he's nothing but pure heartbreak waiting to happen. —
Heidi McLaughlin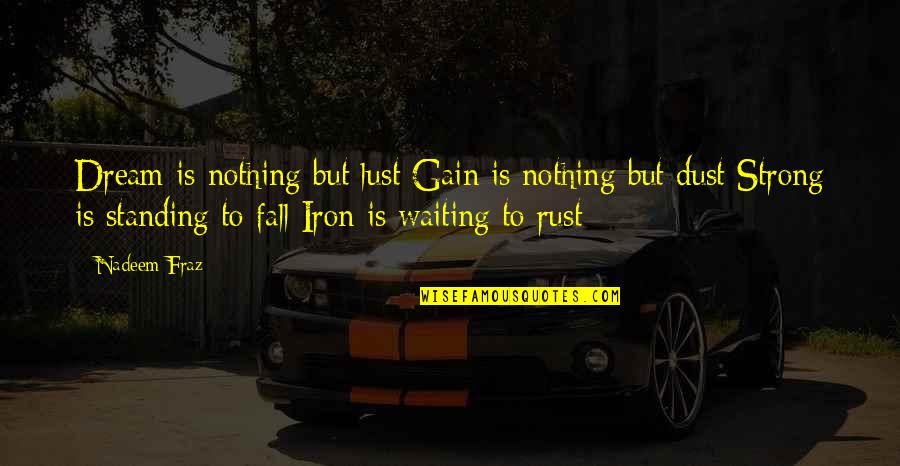 Dream is nothing but lust
Gain is nothing but dust
Strong is standing to fall
Iron is waiting to rust —
Nadeem Fraz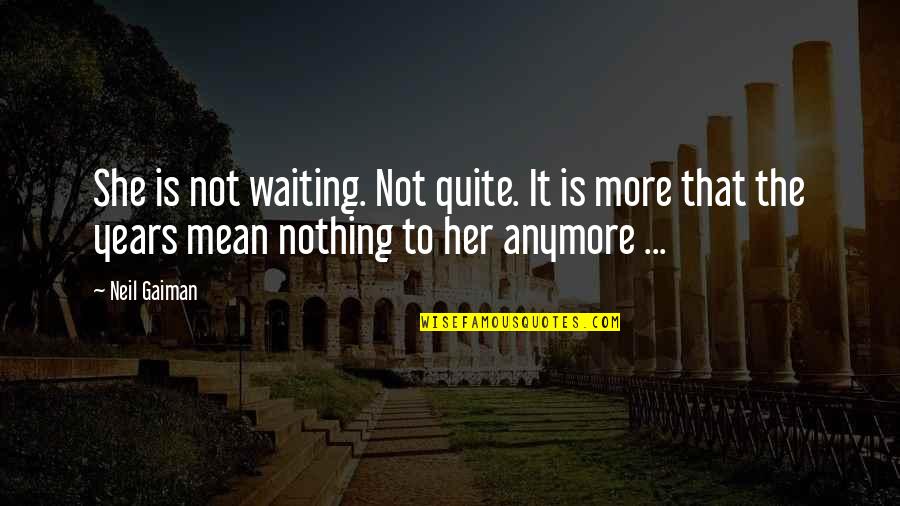 She is not waiting. Not quite. It is more that the years mean nothing to her anymore ... —
Neil Gaiman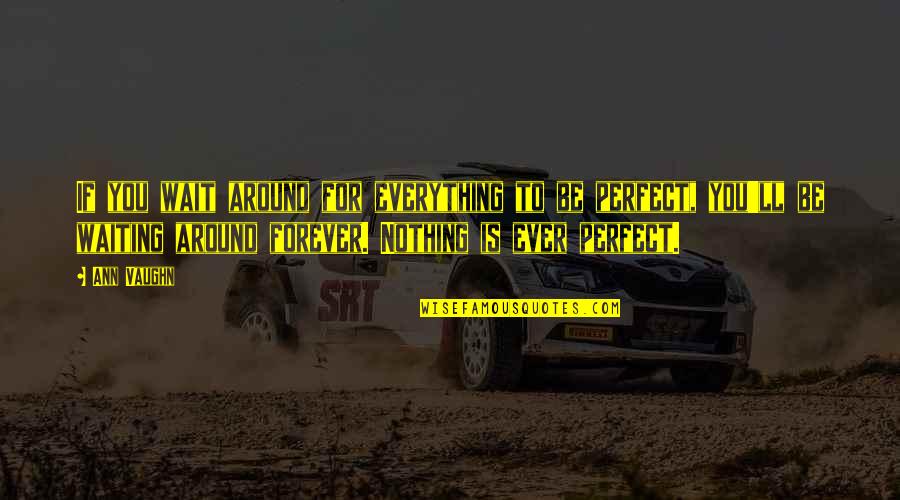 If you wait around for everything to be perfect, you'll be waiting around forever. Nothing is ever perfect. —
Ann Vaughn
Stop looking for the next secret door that is going to lead you to your real life. Stop waiting. This is it: there's nothing else. —
Lev Grossman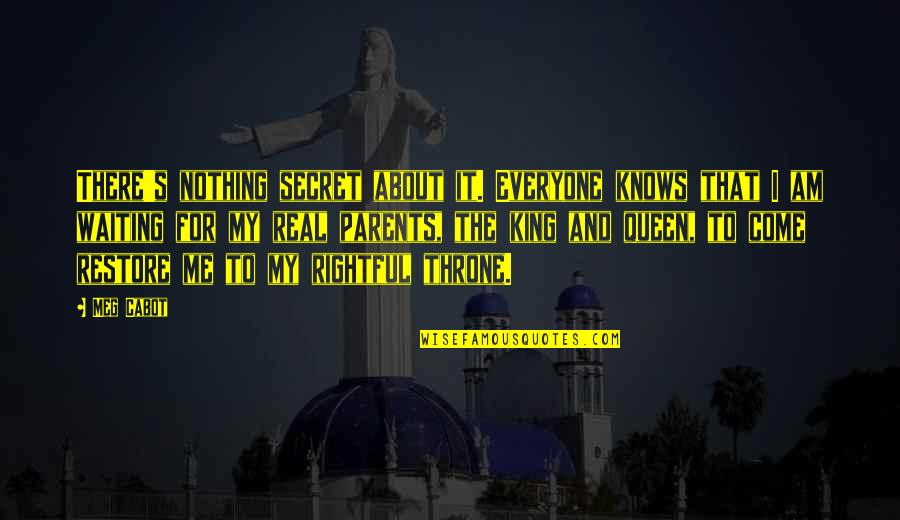 There's nothing secret about it. Everyone knows that I am waiting for my real parents, the king and queen, to come restore me to my rightful throne. —
Meg Cabot