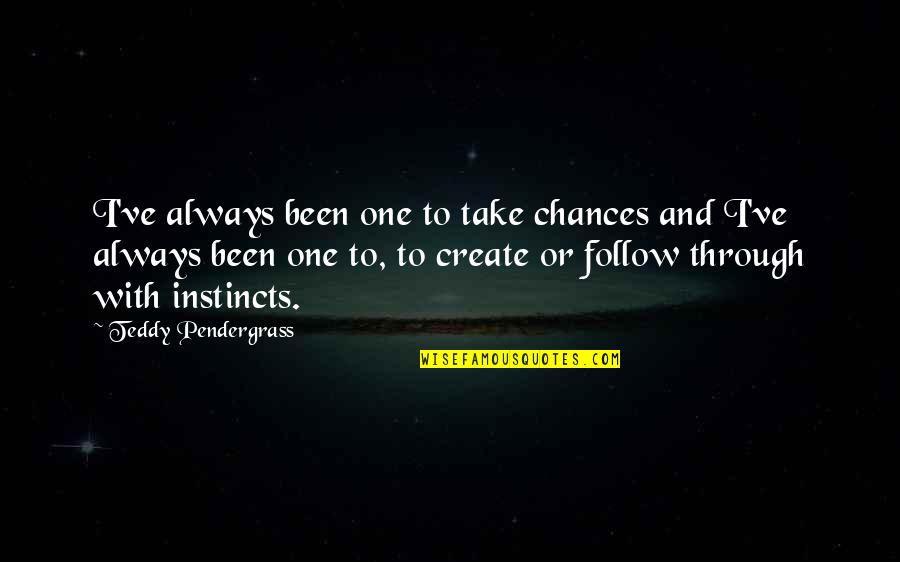 I've always been one to take chances and I've always been one to, to create or follow through with instincts.
—
Teddy Pendergrass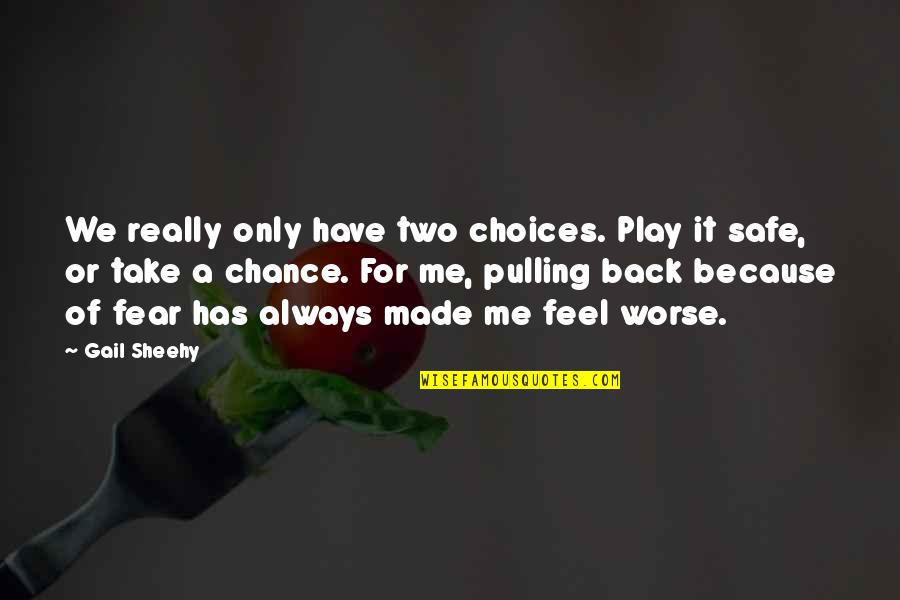 We really only have two choices. Play it safe, or take a chance. For me, pulling back because of fear has always made me feel worse.
—
Gail Sheehy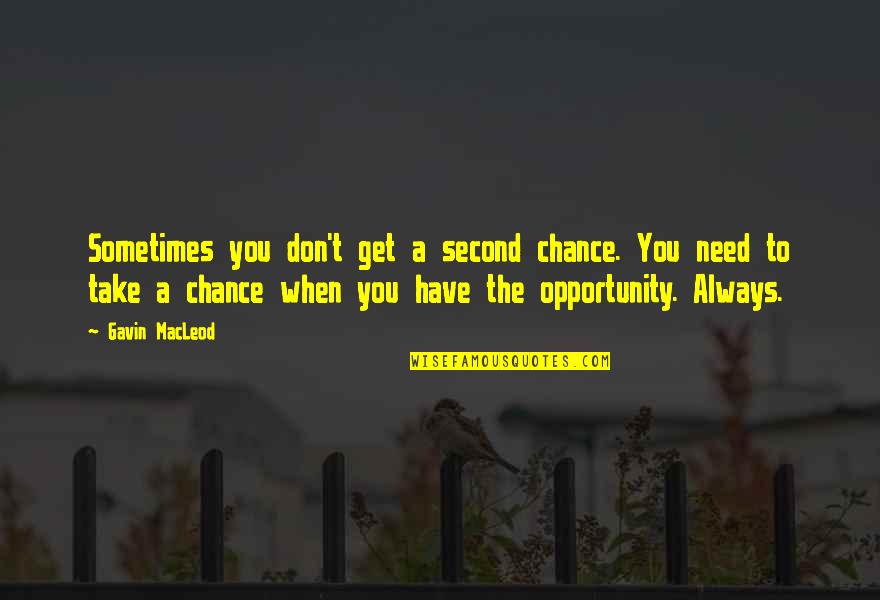 Sometimes you don't get a second chance. You need to take a chance when you have the opportunity. Always. —
Gavin MacLeod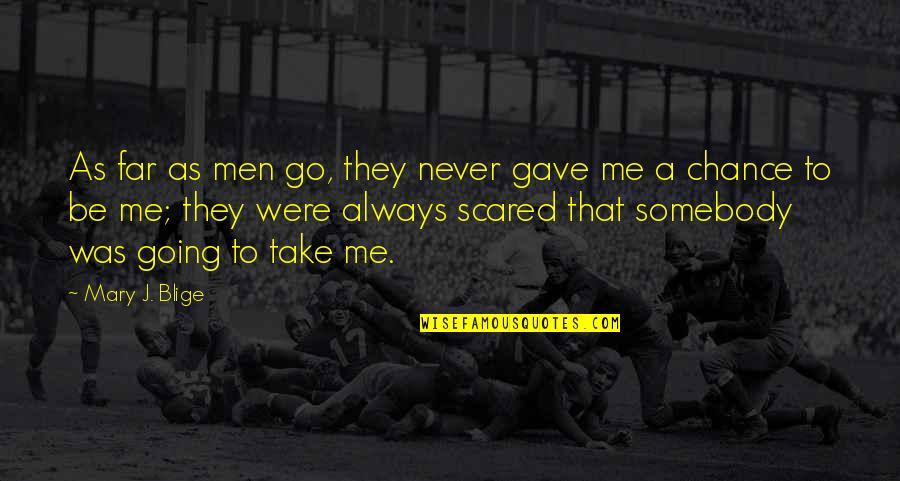 As far as men go, they never gave me a chance to be me; they were always scared that somebody was going to take me. —
Mary J. Blige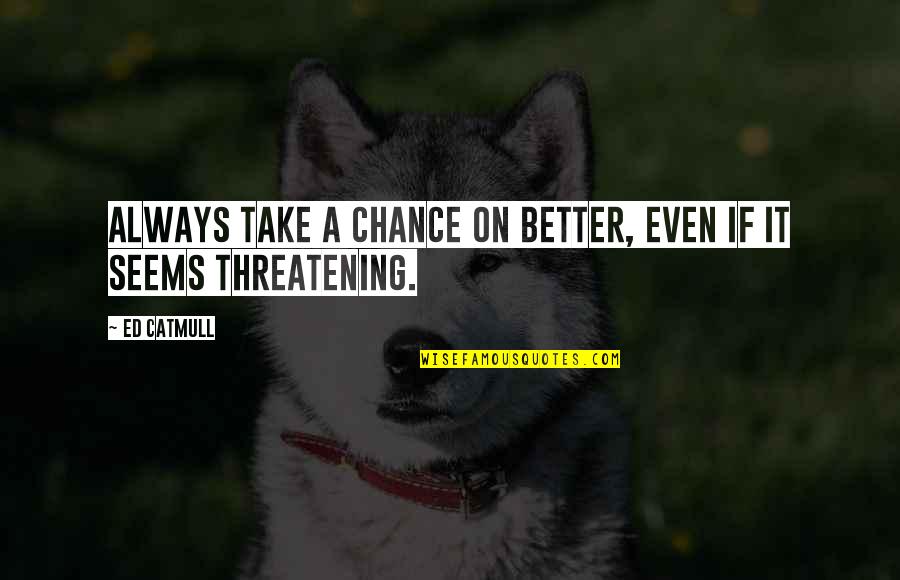 Always take a chance
on better, even if it seems threatening. —
Ed Catmull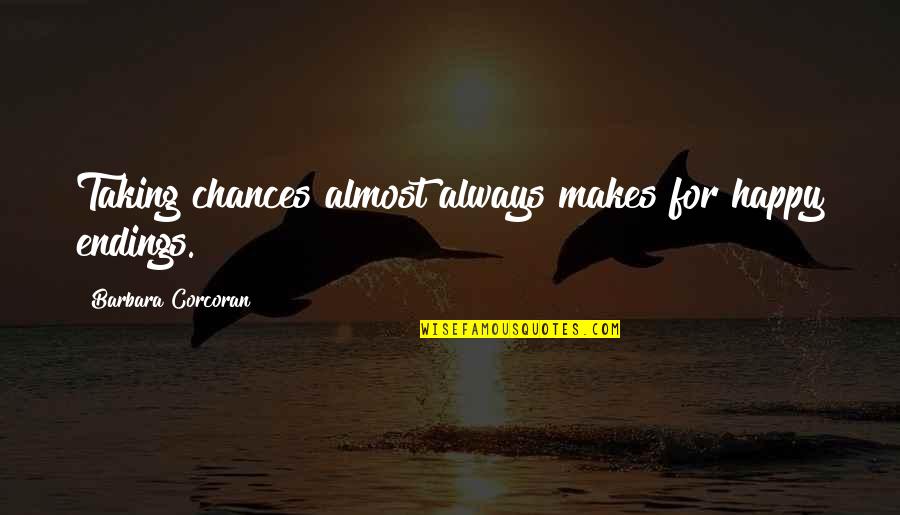 Taking chances almost always makes for happy endings. —
Barbara Corcoran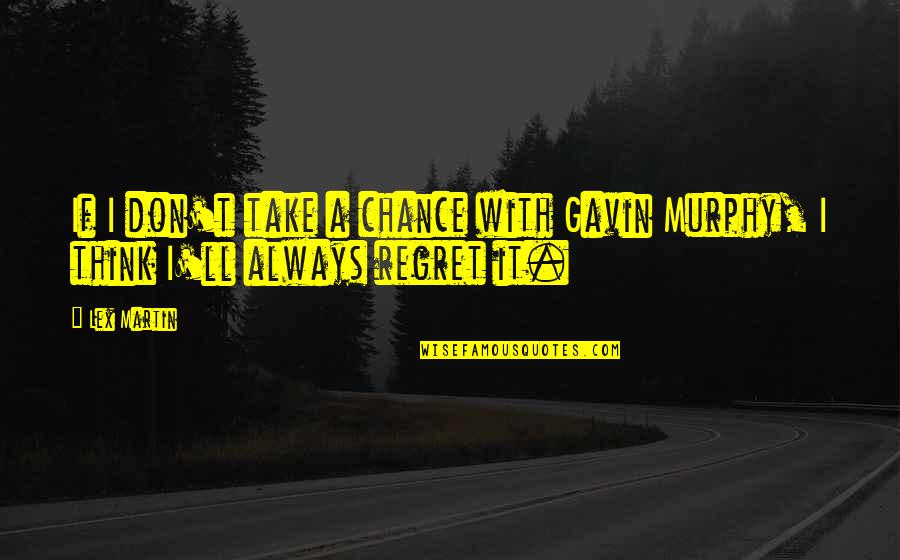 If I don't take a chance with Gavin Murphy, I think I'll always regret it. —
Lex Martin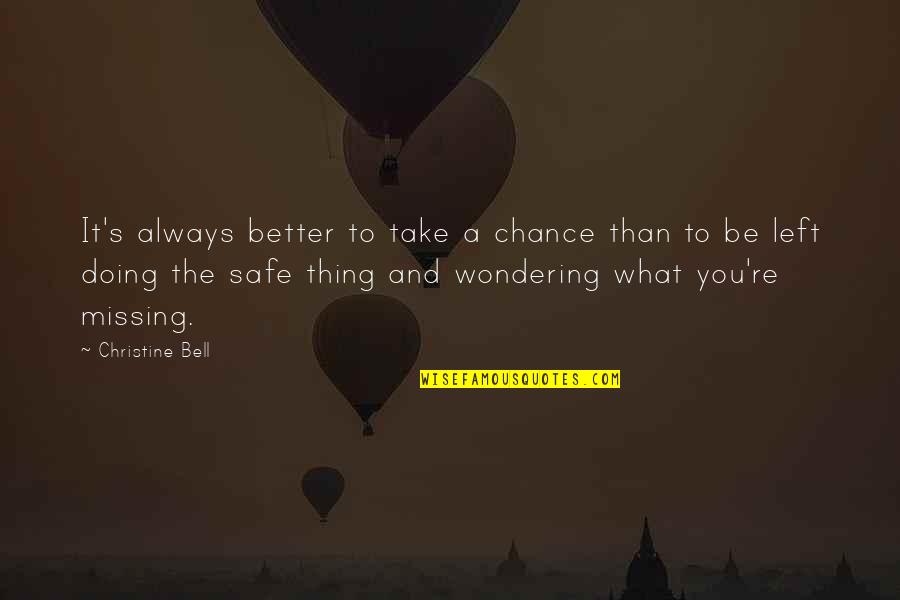 It's always better to take a chance than to be left doing the safe thing and wondering what you're missing. —
Christine Bell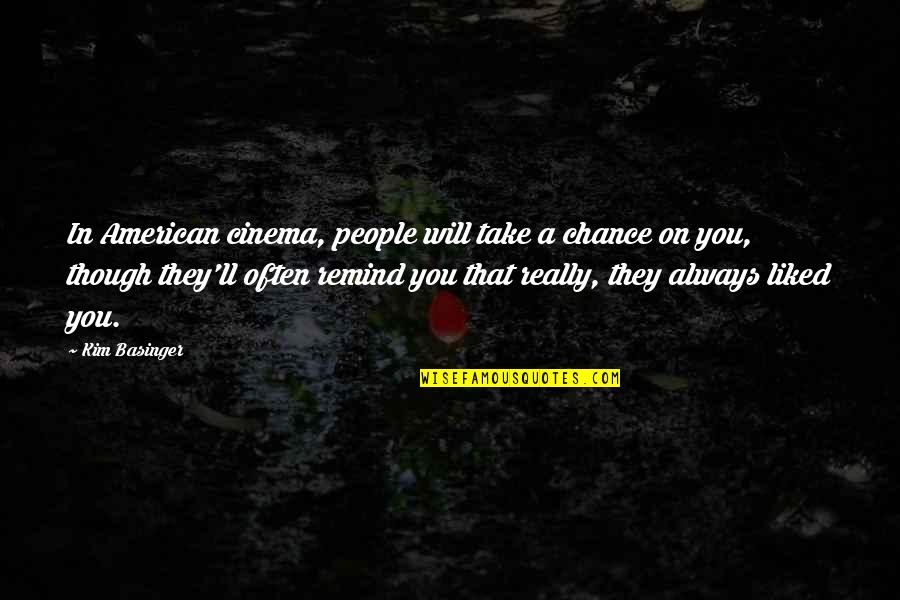 In American cinema, people will take a chance on you, though they'll often remind you that really, they always liked you. —
Kim Basinger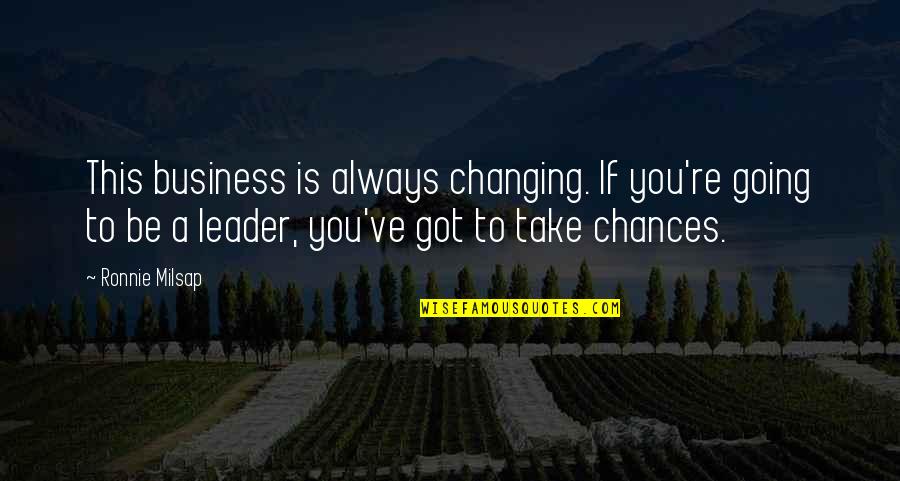 This business is always changing. If you're going to be a leader, you've got to take chances. —
Ronnie Milsap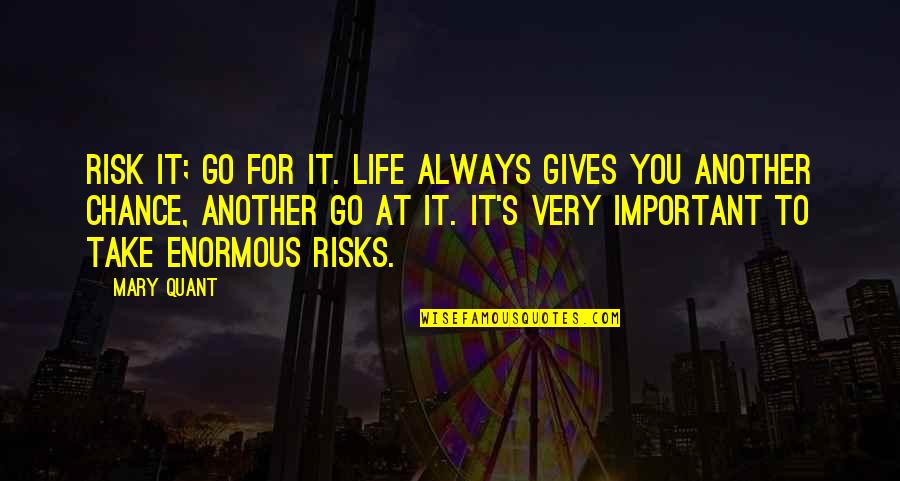 Risk it; go for it. Life always gives you another chance, another go at it. It's very important to take enormous risks. —
Mary Quant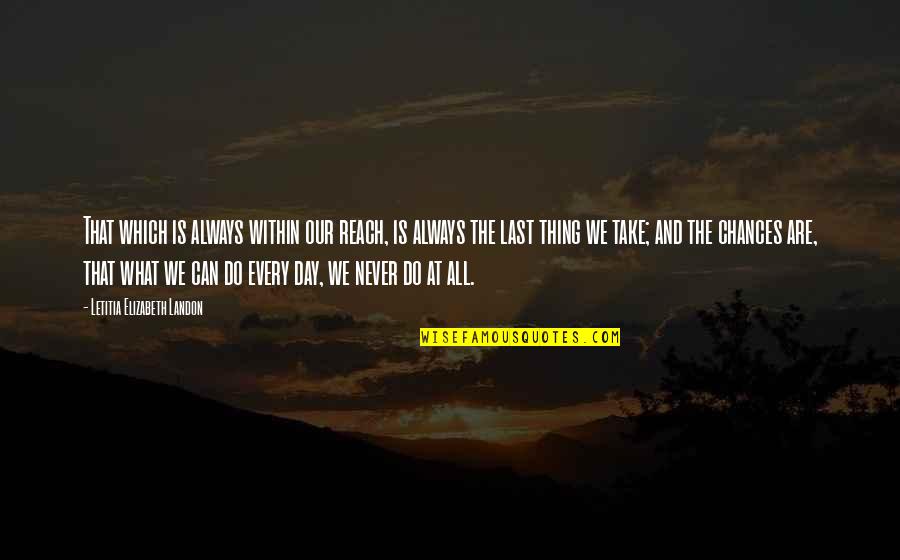 That which is always within our reach, is always the last thing we take; and the chances are, that what we can do every day, we never do at all. —
Letitia Elizabeth Landon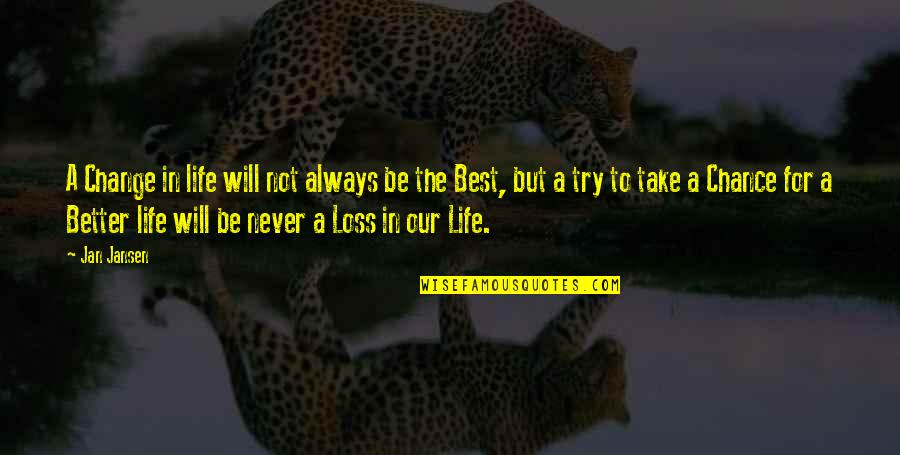 A Change in life will not always be the Best, but a try to take a Chance for a Better life will be never a Loss in our Life. —
Jan Jansen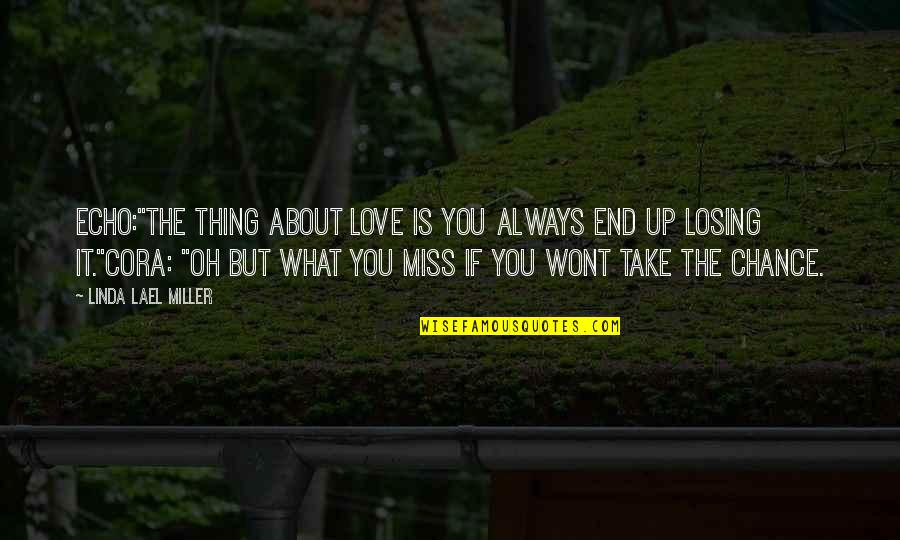 Echo:"The thing about love is you always end up losing it."
Cora: "Oh but what you miss if you wont take the chance. —
Linda Lael Miller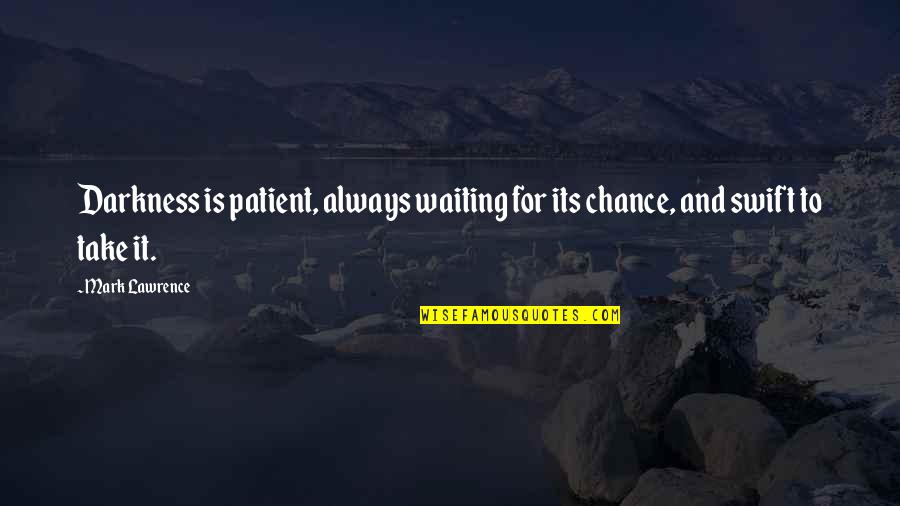 Darkness is patient, always waiting for its chance, and swift to take it. —
Mark Lawrence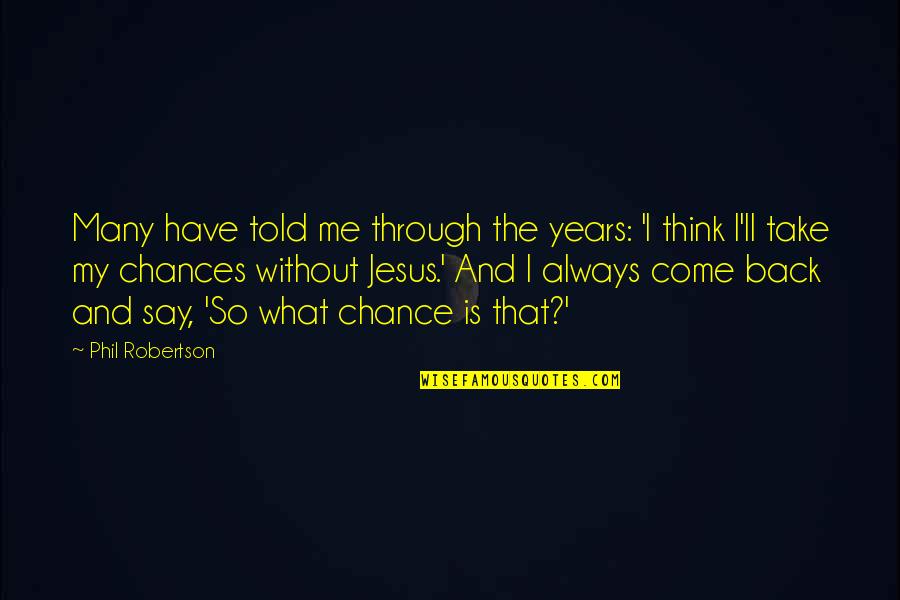 Many have told me through the years: 'I think I'll take my chances without Jesus.' And I always come back and say, 'So what chance is that?' —
Phil Robertson