Ali Frazier Quotes
Collection of top 17 famous quotes about Ali Frazier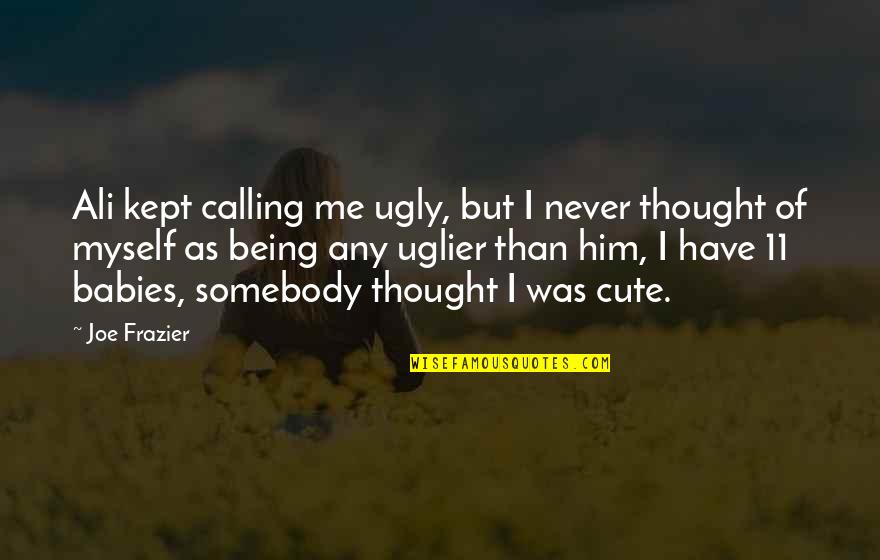 Ali kept calling me ugly, but I never thought of myself as being any uglier than him, I have 11 babies, somebody thought I was cute.
—
Joe Frazier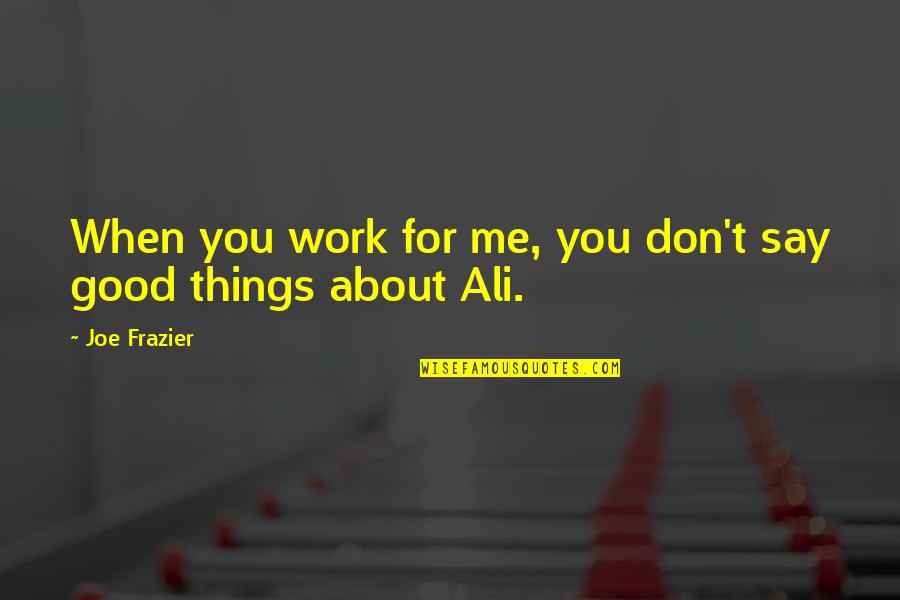 When you work for me, you don't say good things about Ali.
—
Joe Frazier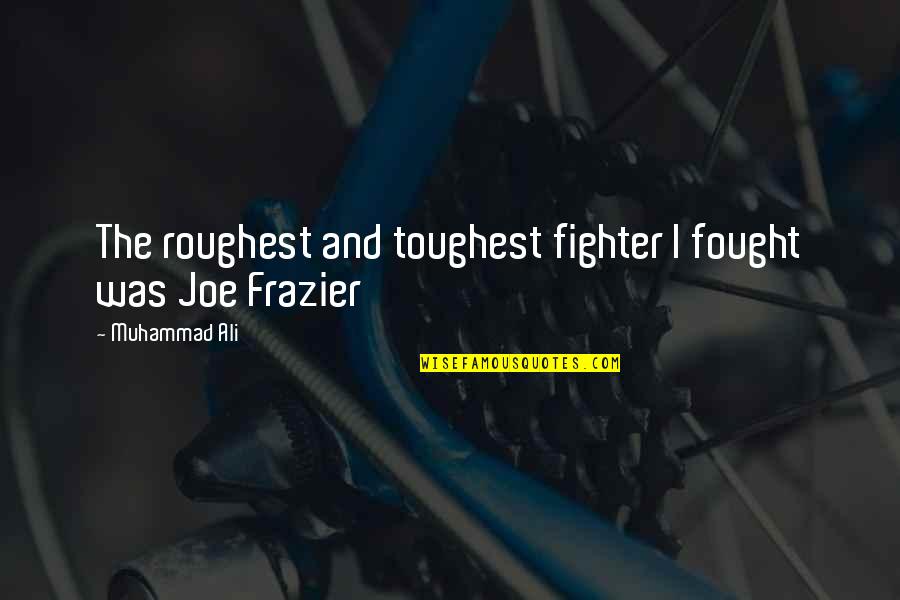 The roughest and toughest fighter I fought was Joe Frazier
—
Muhammad Ali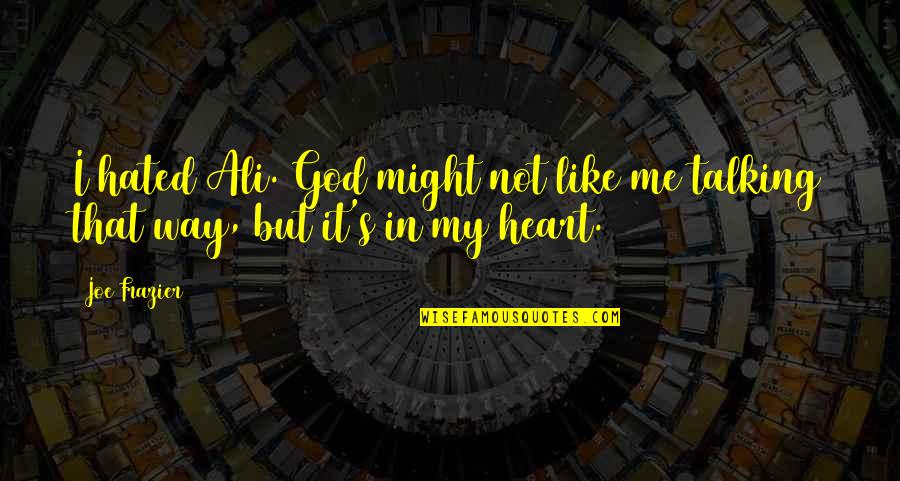 I hated Ali. God might not like me talking that way, but it's in my heart.
—
Joe Frazier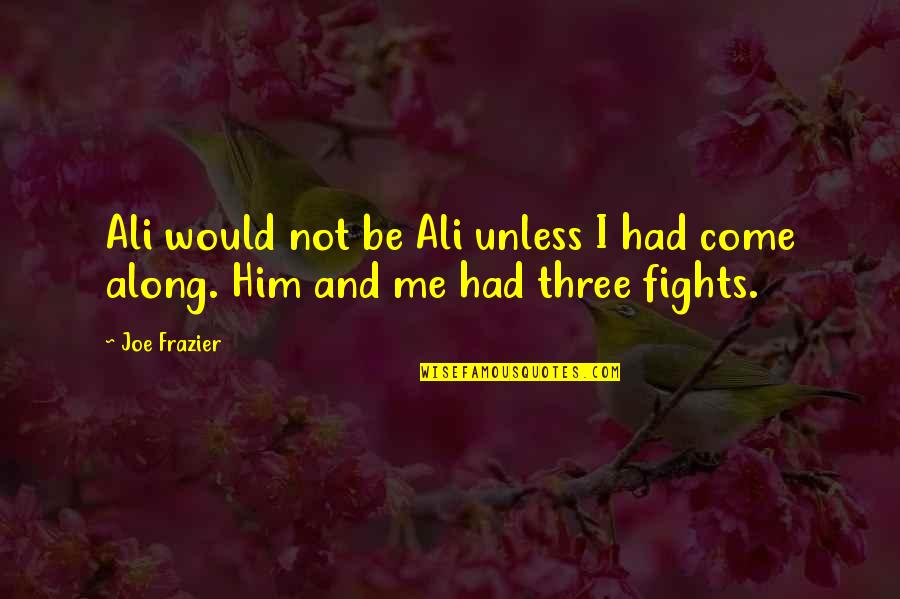 Ali would not be Ali unless I had come along. Him and me had three fights.
—
Joe Frazier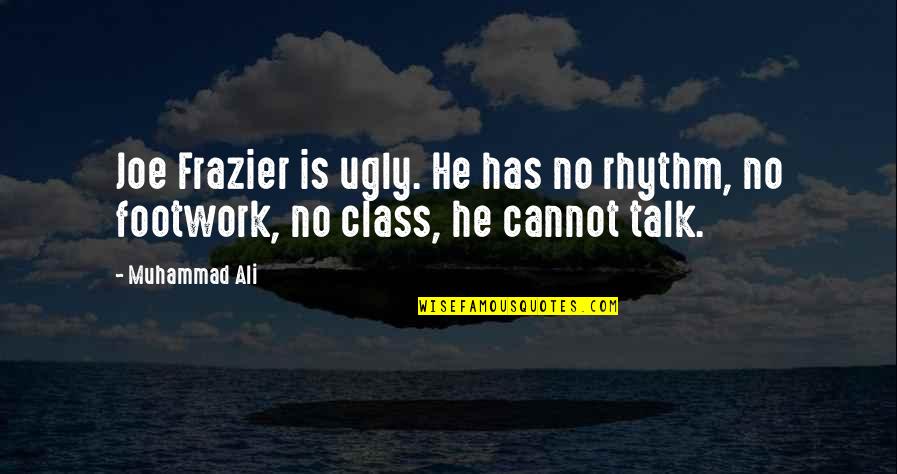 Joe Frazier is ugly. He has no rhythm, no footwork, no class, he cannot talk. —
Muhammad Ali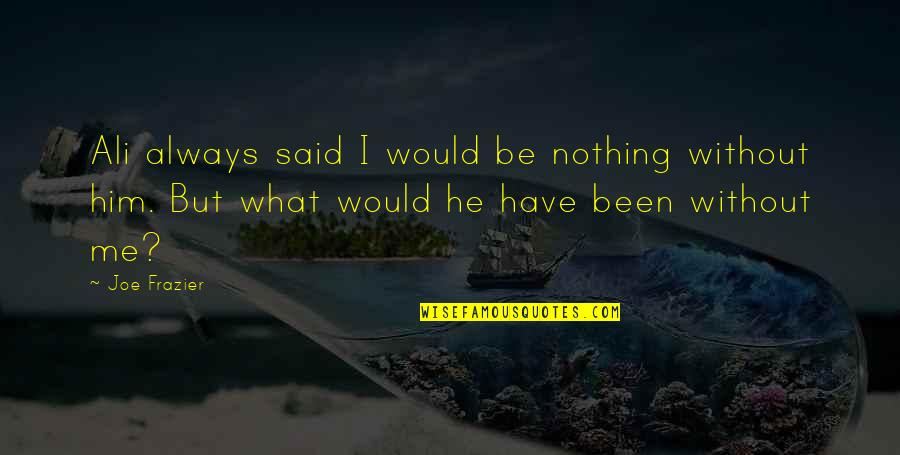 Ali always said I would be nothing without him. But what would he have been without me? —
Joe Frazier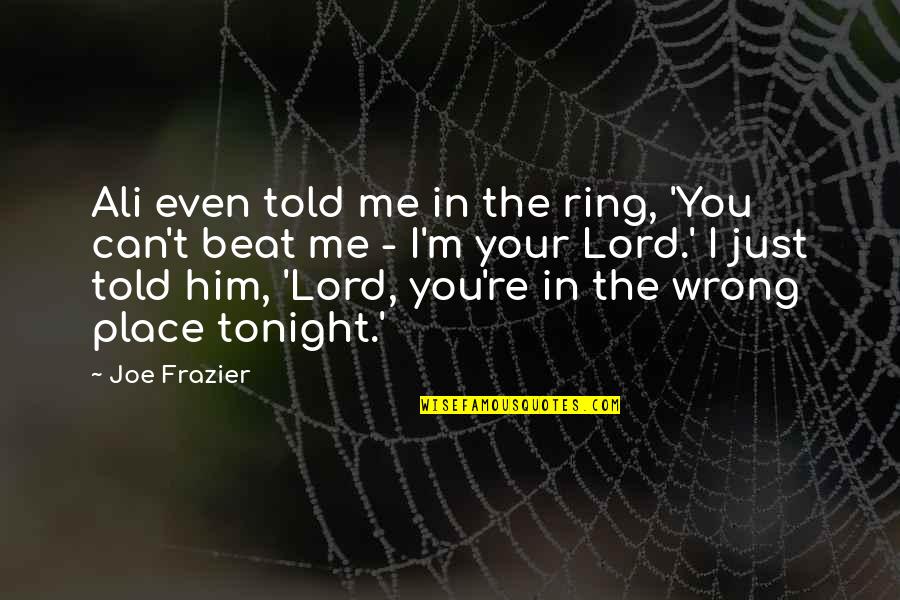 Ali even told me in the ring, 'You can't beat me - I'm your Lord.' I just told him, 'Lord, you're in the wrong place tonight.' —
Joe Frazier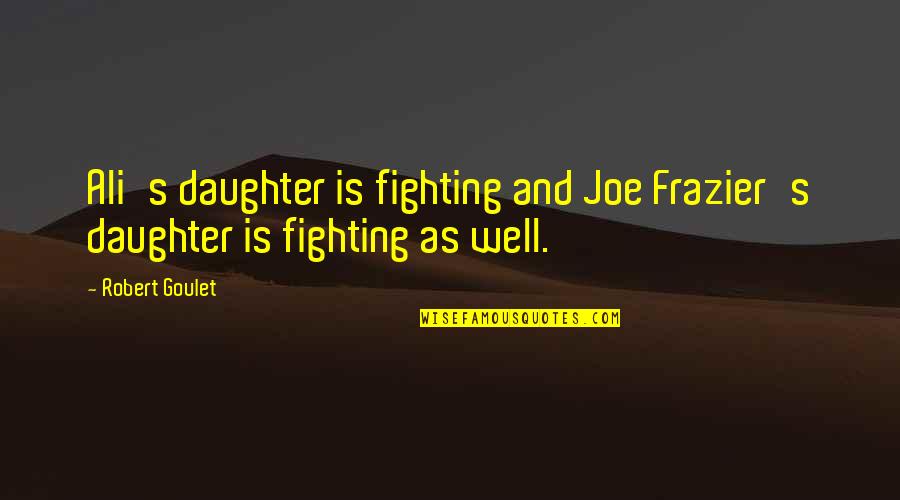 Ali's daughter is fighting and Joe Frazier's daughter is fighting as well. —
Robert Goulet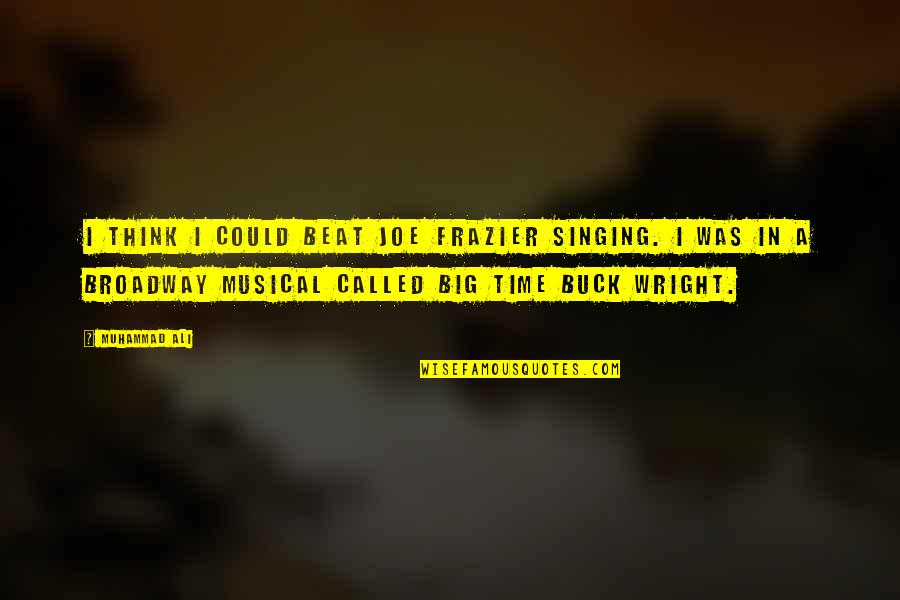 I think I could beat Joe Frazier singing. I was in a Broadway musical called Big Time Buck Wright. —
Muhammad Ali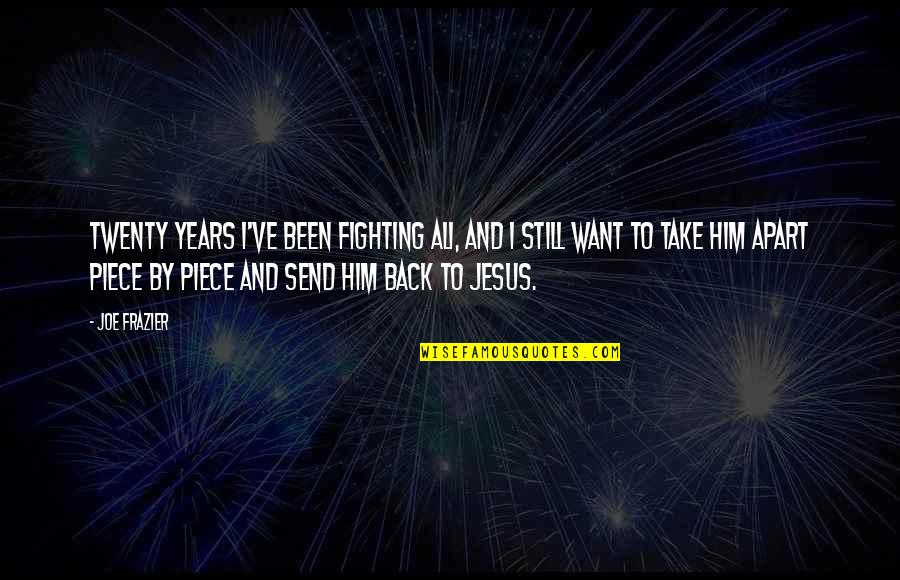 Twenty years I've been fighting Ali, and I still want to take him apart piece by piece and send him back to Jesus. —
Joe Frazier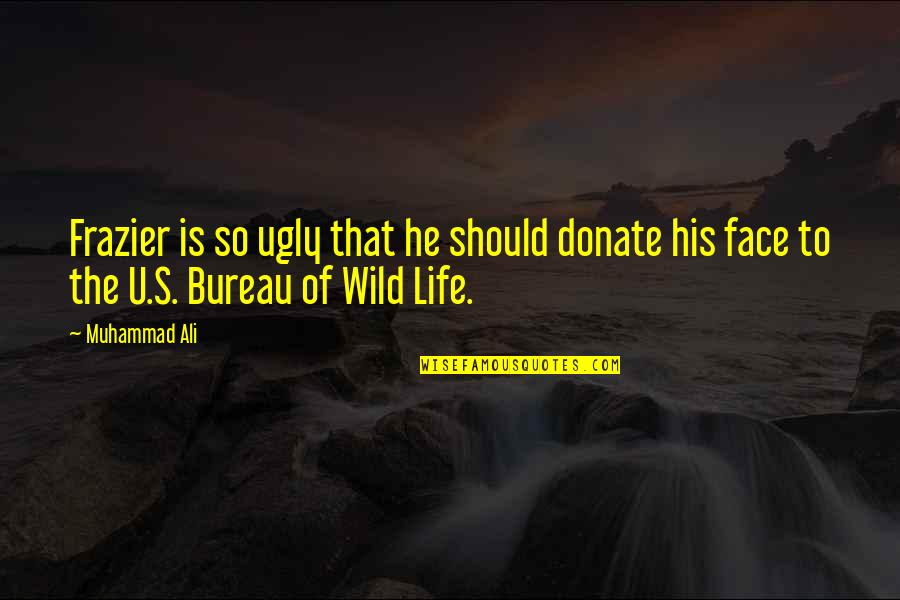 Frazier is so ugly that he should donate his face to the U.S. Bureau of Wild Life. —
Muhammad Ali
Of all the great heavyweights of modern times, Joe Frazier was the unluckiest. He had to share an era with both Ali and Foreman. —
Jim Bailey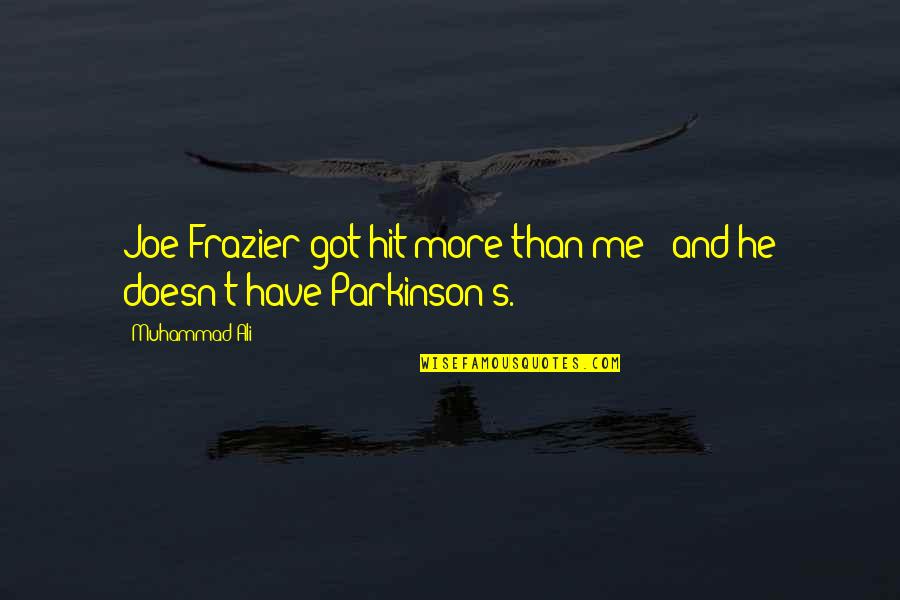 Joe Frazier got hit more than me - and he doesn't have Parkinson's. —
Muhammad Ali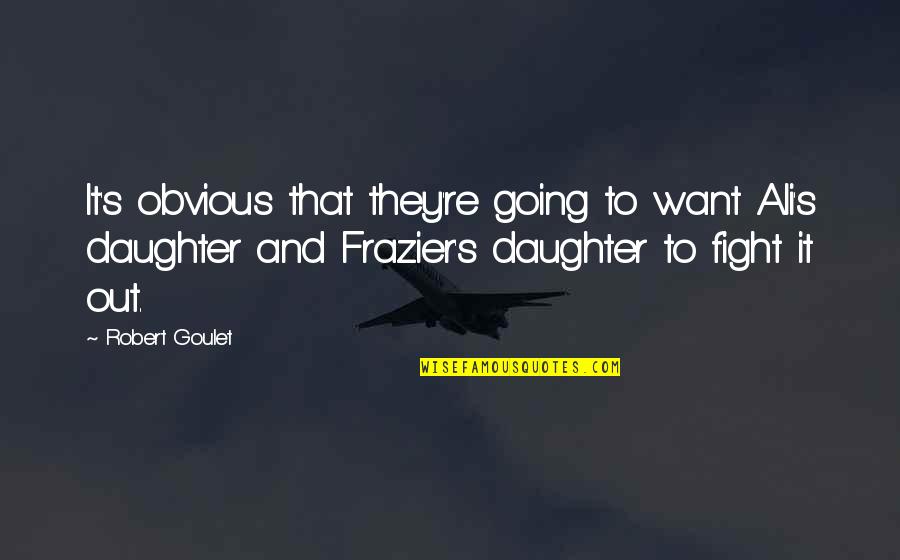 It's obvious that they're going to want Ali's daughter and Frazier's daughter to fight it out. —
Robert Goulet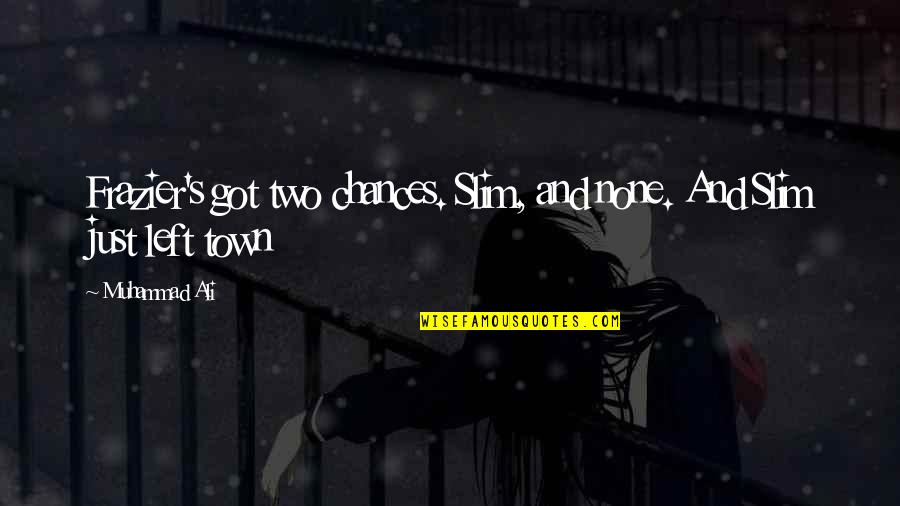 Frazier's got two chances. Slim, and none. And Slim just left town —
Muhammad Ali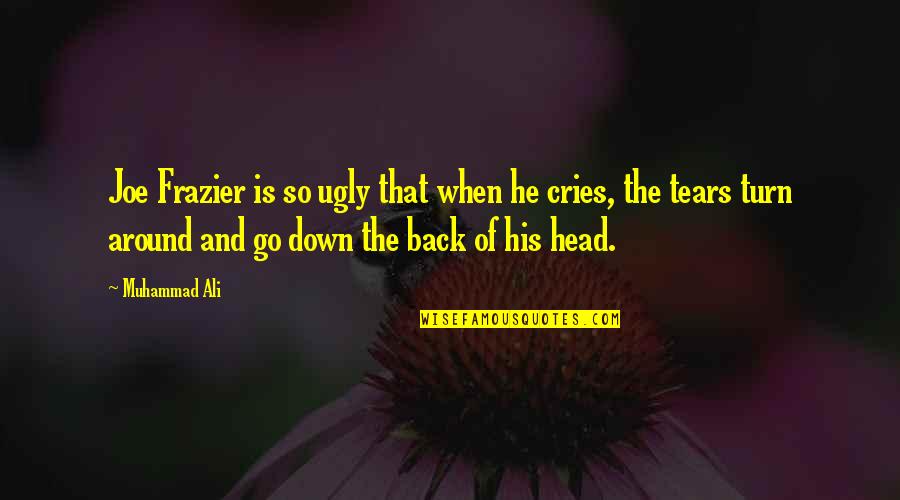 Joe Frazier is so ugly that when he cries, the tears turn around and go down the back of his head. —
Muhammad Ali