After A Long Time Quotes
Collection of top 41 famous quotes about After A Long Time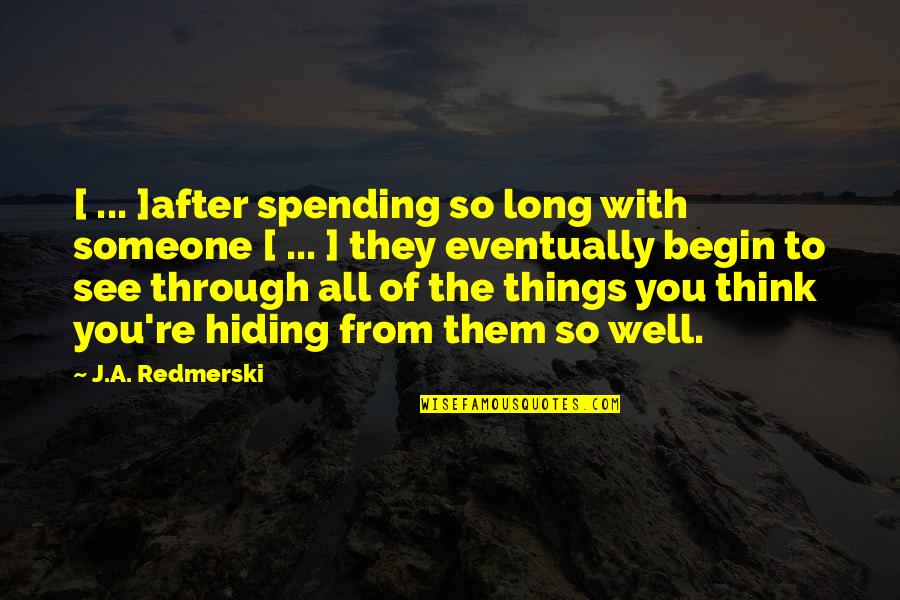 [ ... ]after spending so long with someone [ ... ] they eventually begin to see through all of the things you think you're hiding from them so well.
—
J.A. Redmerski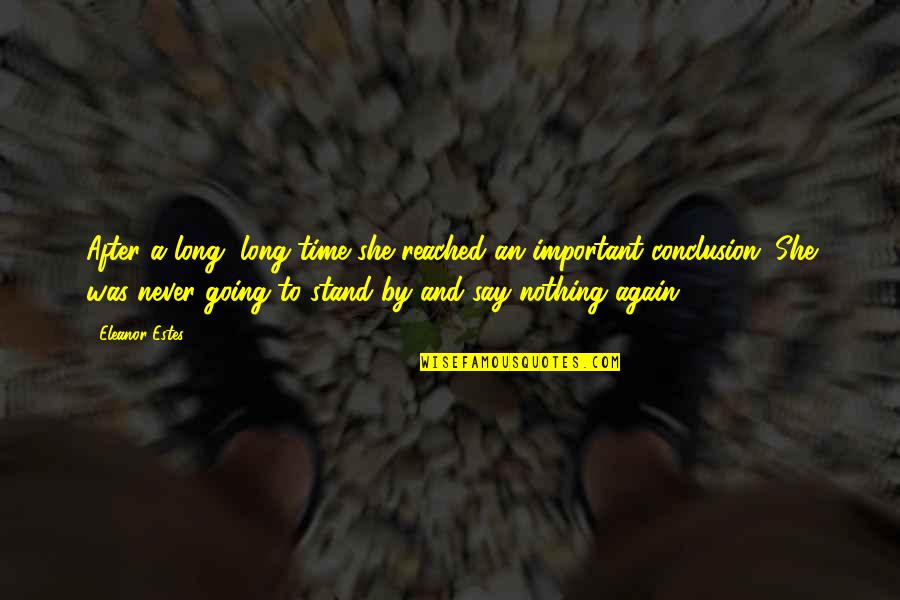 After a long, long time she reached an important conclusion. She was never going to stand by and say nothing again.
—
Eleanor Estes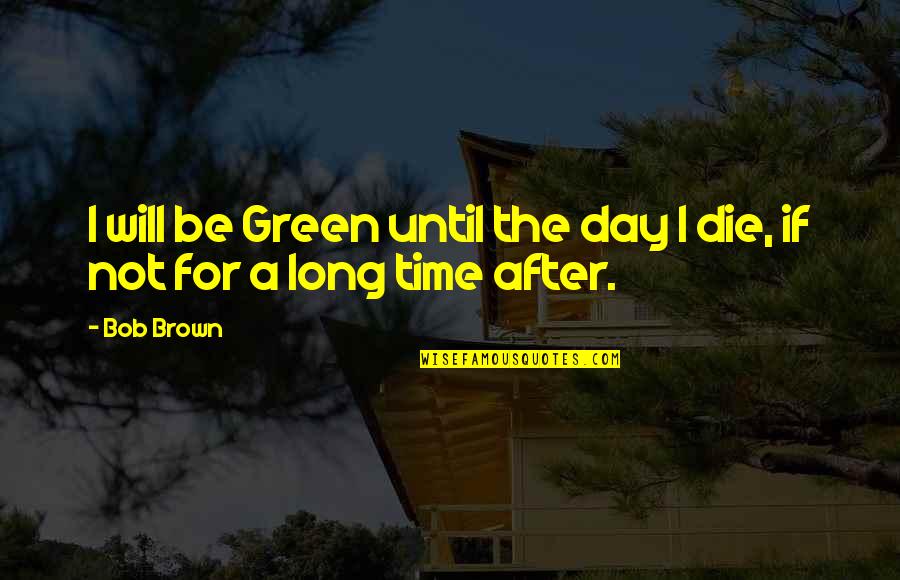 I will be Green until the day I die, if not for a long time after.
—
Bob Brown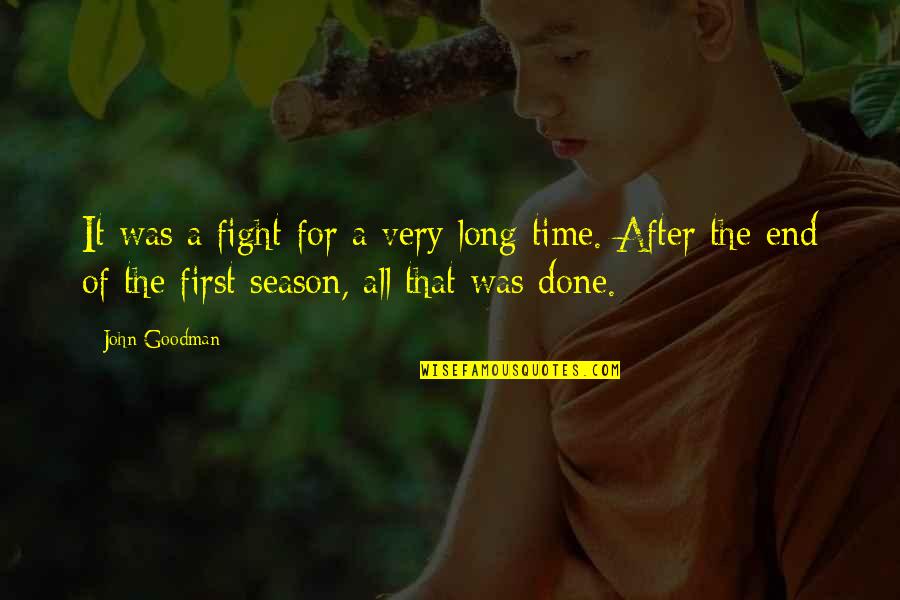 It was a fight for a very long time. After the end of the first season, all that was done.
—
John Goodman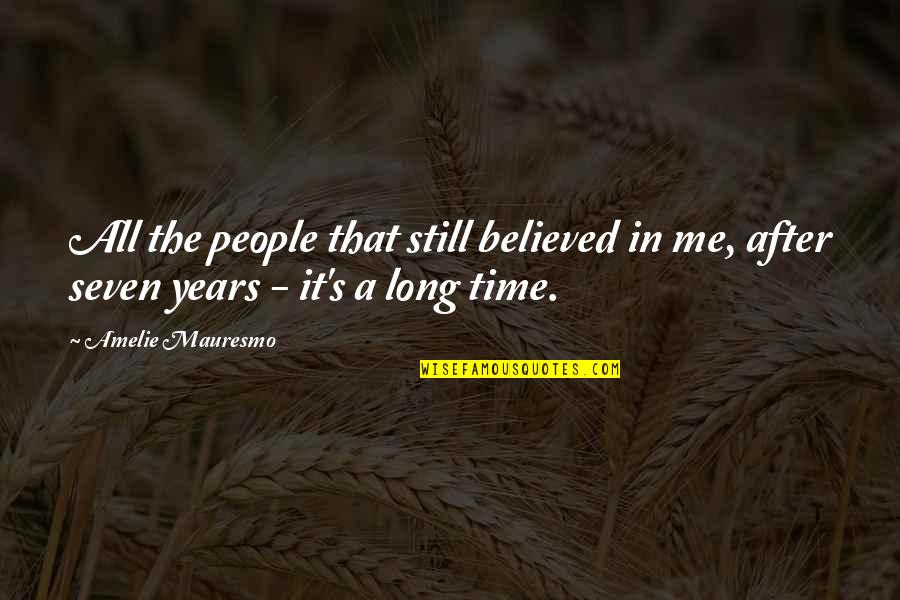 All the people that still believed in me, after seven years - it's a long time.
—
Amelie Mauresmo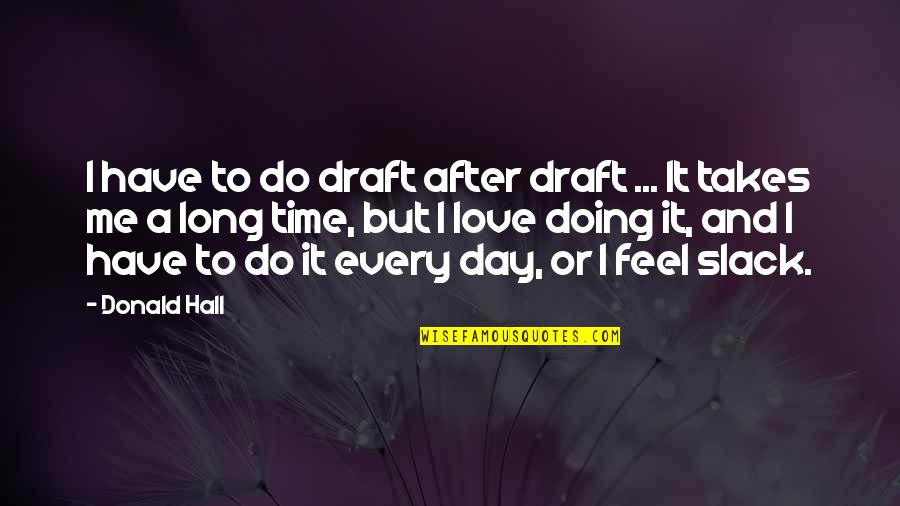 I have to do draft after draft ... It takes me a long time, but I love doing it, and I have to do it every day, or I feel slack.
—
Donald Hall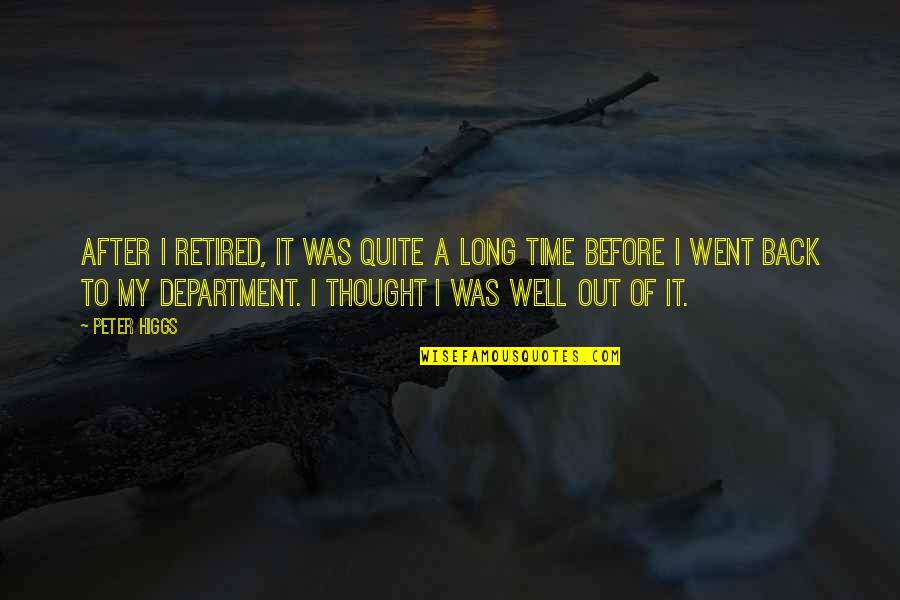 After I retired, it was quite a long time before I went back to my department. I thought I was well out of it.
—
Peter Higgs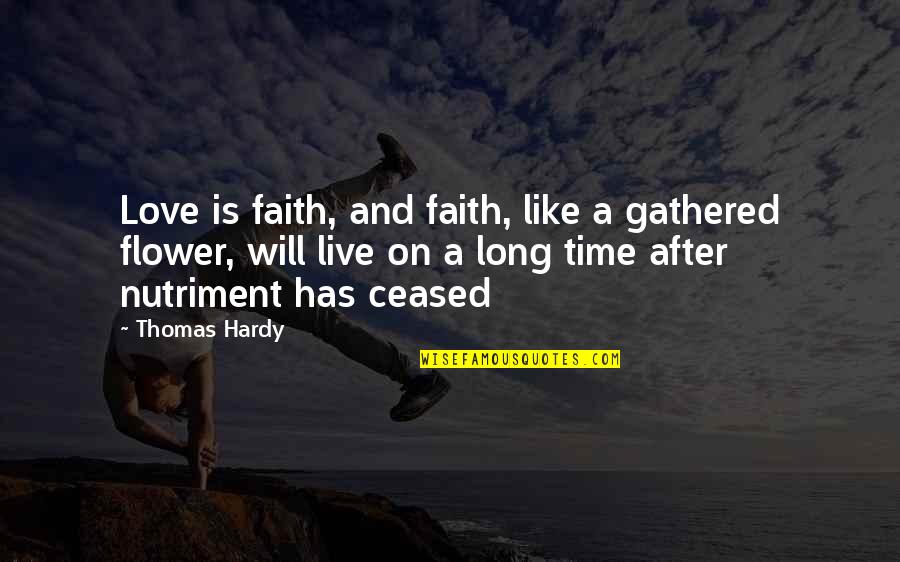 Love is faith, and faith, like a gathered flower, will live on a long time after nutriment has ceased —
Thomas Hardy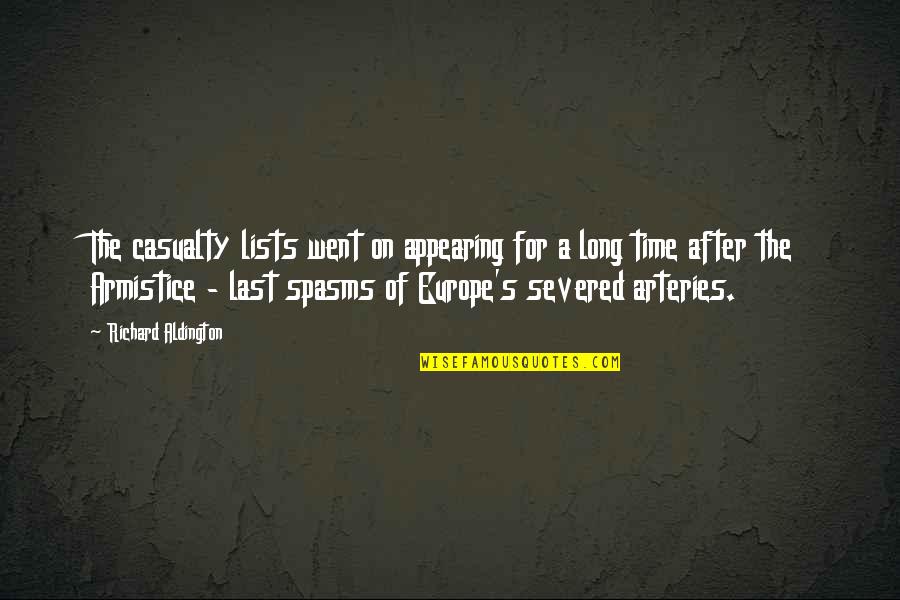 The casualty lists went on appearing for a long time after the Armistice - last spasms of Europe's severed arteries. —
Richard Aldington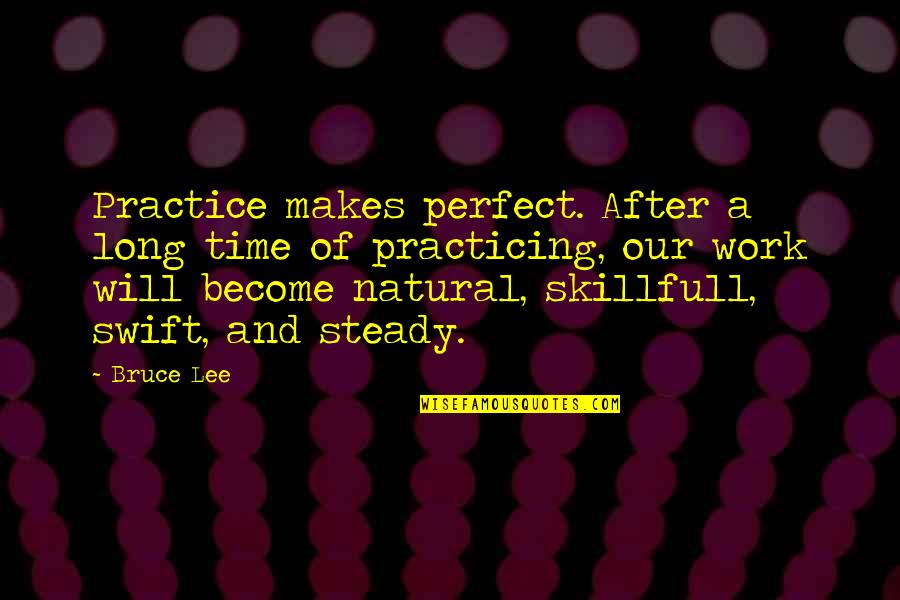 Practice makes perfect.
After a long time
of practicing, our work will become natural, skillfull, swift, and steady. —
Bruce Lee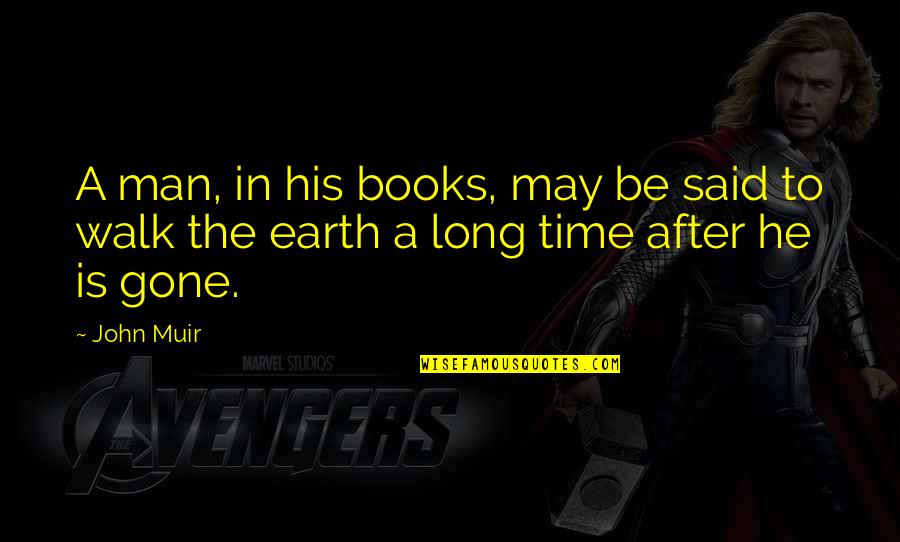 A man, in his books, may be said to walk the earth a long time after he is gone. —
John Muir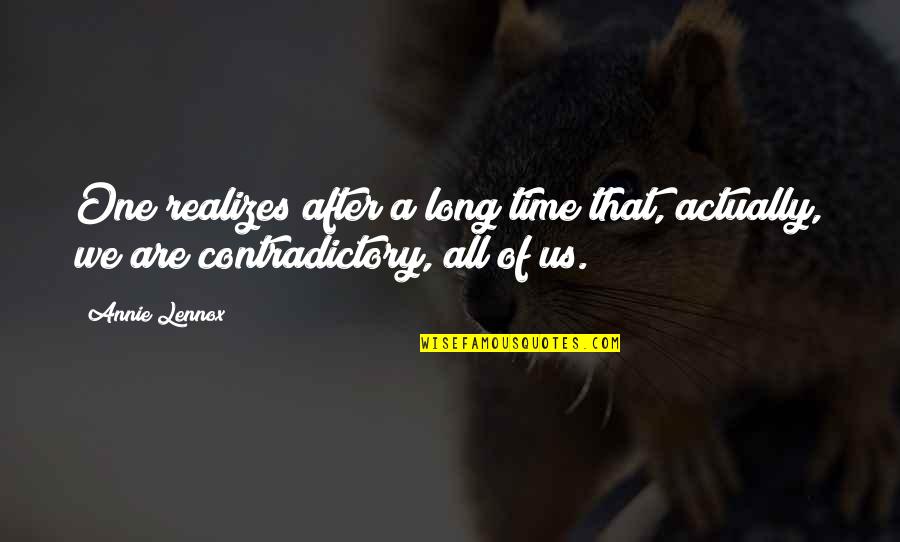 One realizes
after a long time
that, actually, we are contradictory, all of us. —
Annie Lennox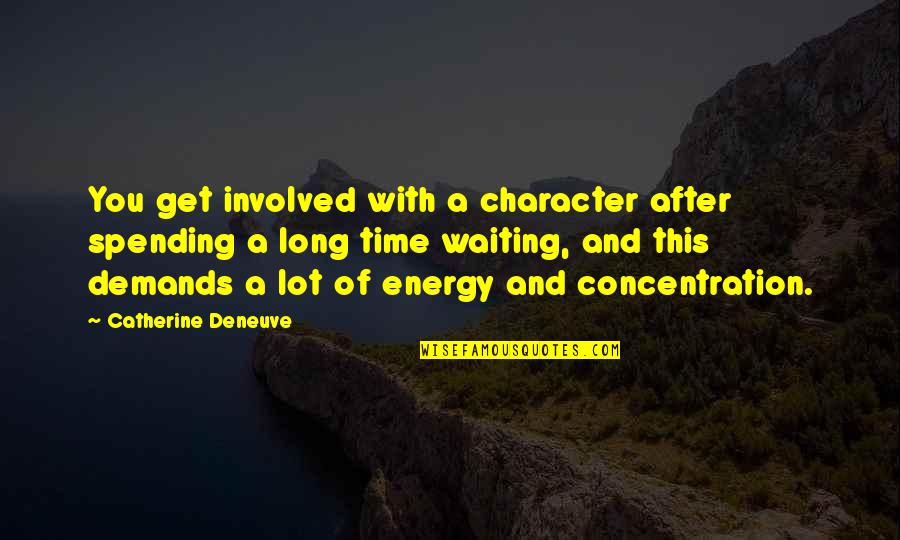 You get involved with a character after spending a long time waiting, and this demands a lot of energy and concentration. —
Catherine Deneuve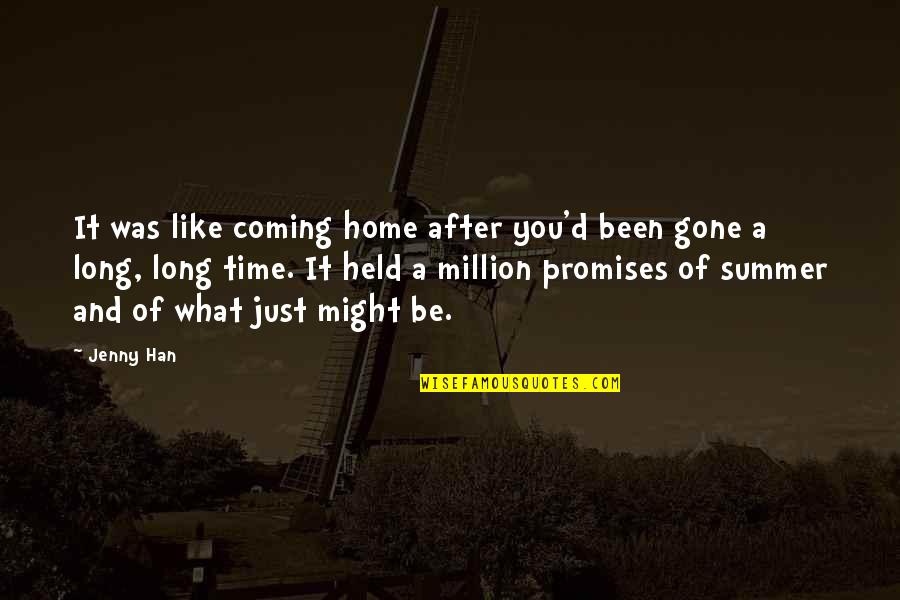 It was like coming home after you'd been gone a long, long time. It held a million promises of summer and of what just might be. —
Jenny Han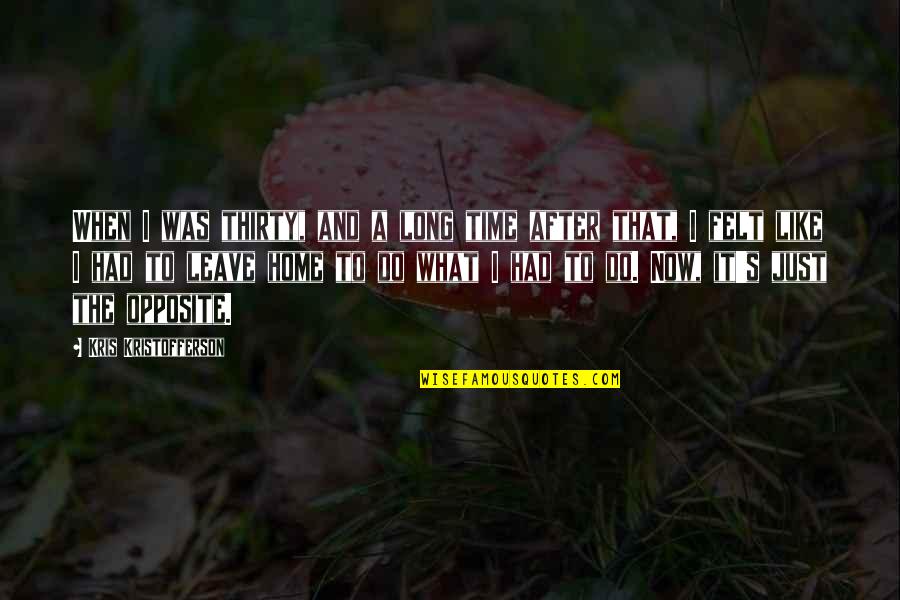 When I was thirty, and a long time after that, I felt like I had to leave home to do what I had to do. Now, it's just the opposite. —
Kris Kristofferson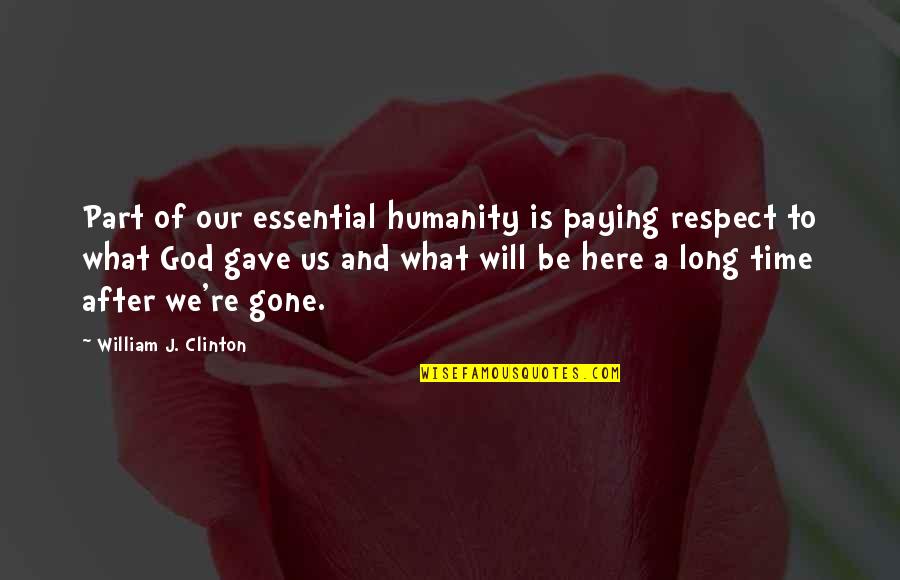 Part of our essential humanity is paying respect to what God gave us and what will be here a long time after we're gone. —
William J. Clinton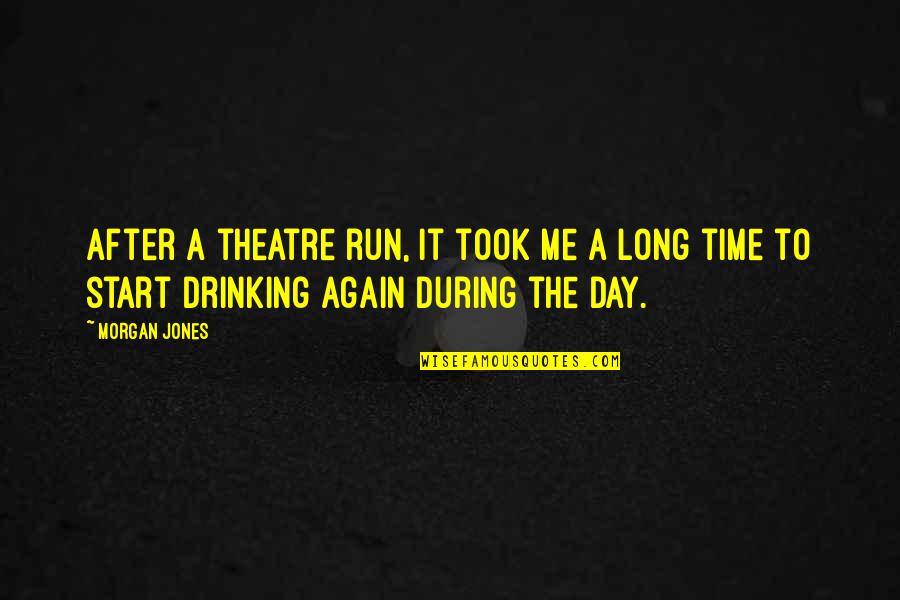 After a theatre run, it took me a long time to start drinking again during the day. —
Morgan Jones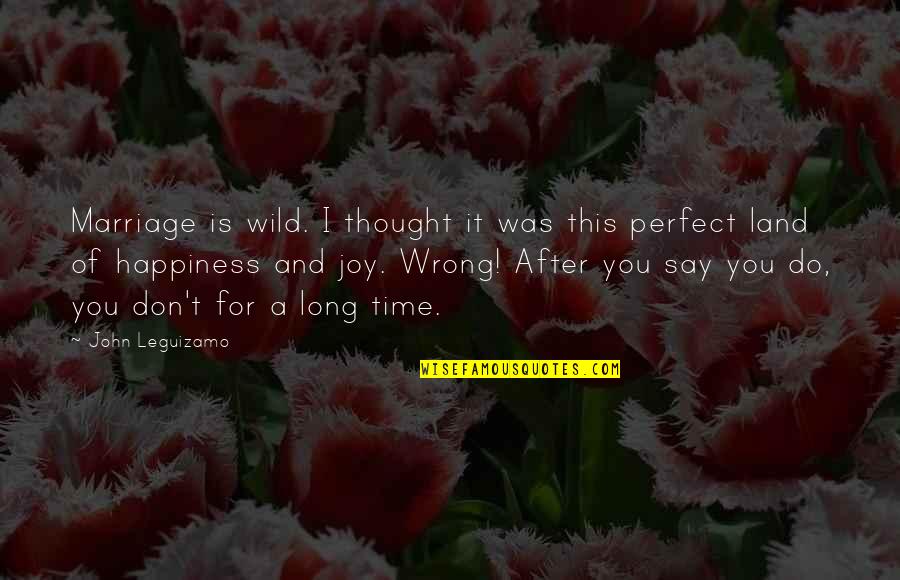 Marriage is wild. I thought it was this perfect land of happiness and joy. Wrong! After you say you do, you don't for a long time. —
John Leguizamo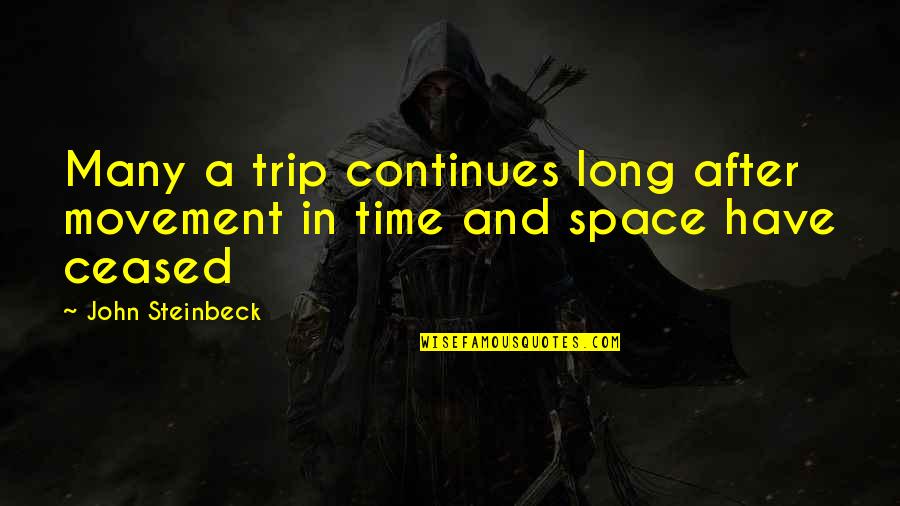 Many a trip continues long after movement in time and space have ceased —
John Steinbeck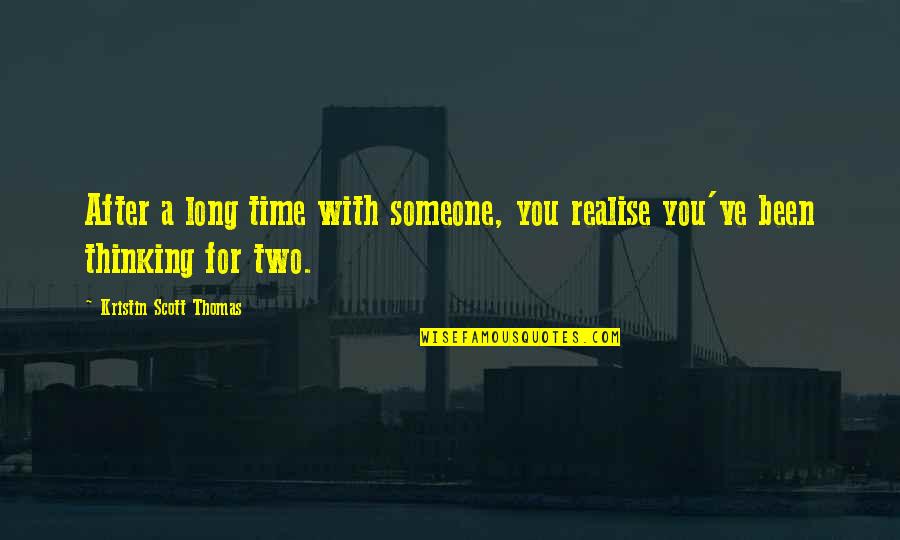 After a long time
with someone, you realise you've been thinking for two. —
Kristin Scott Thomas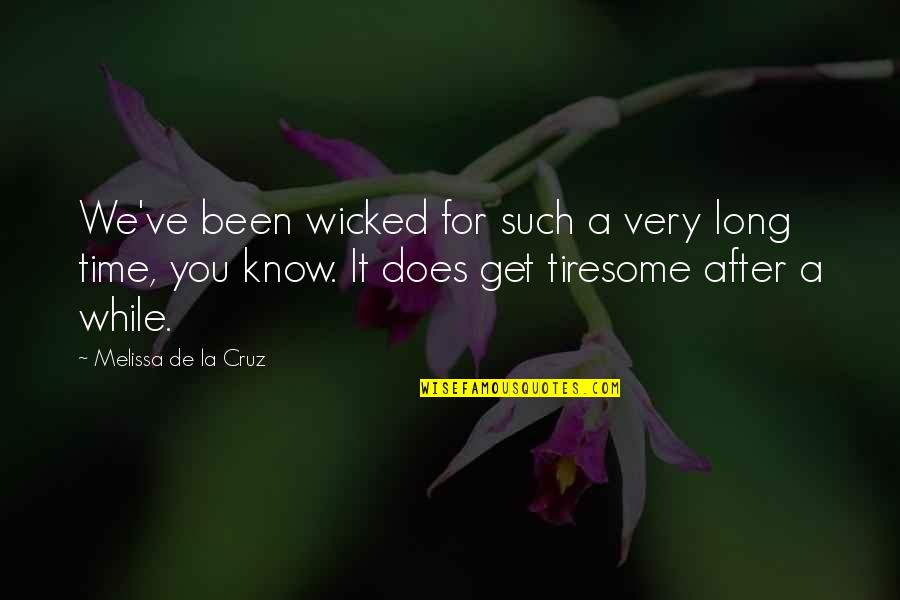 We've been wicked for such a very long time, you know. It does get tiresome after a while. —
Melissa De La Cruz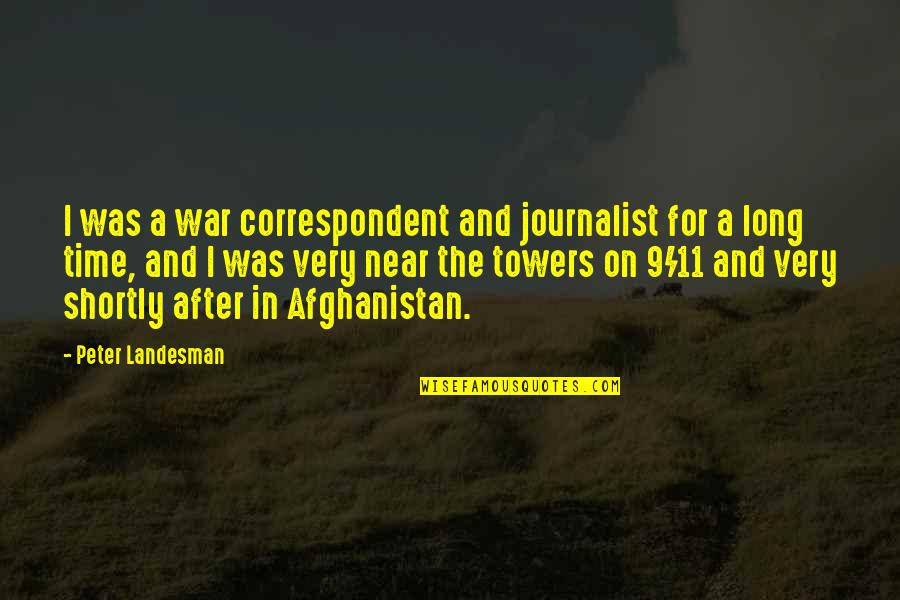 I was a war correspondent and journalist for a long time, and I was very near the towers on 9/11 and very shortly after in Afghanistan. —
Peter Landesman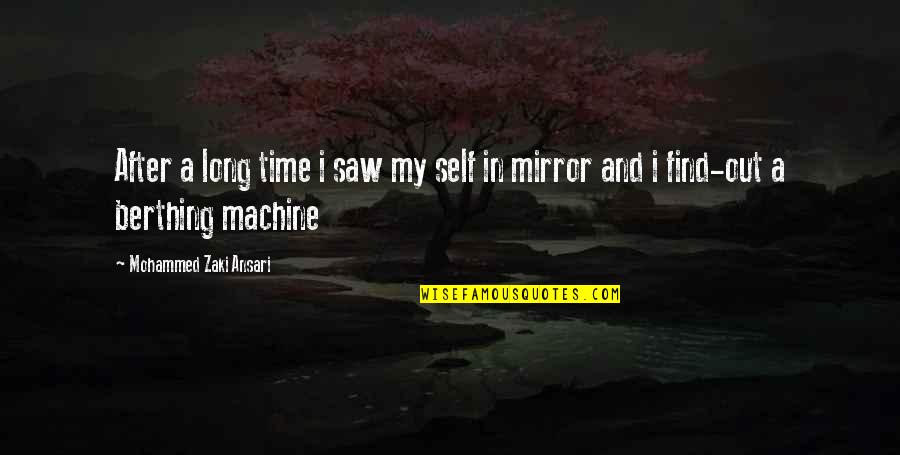 After a long time
i saw my self in mirror and i find-out a berthing machine —
Mohammed Zaki Ansari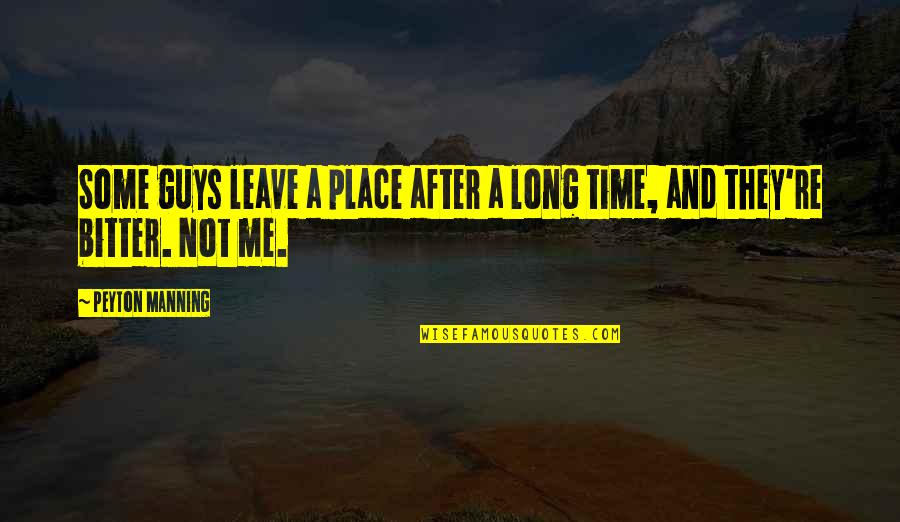 Some guys leave a place
after a long time
, and they're bitter. Not me. —
Peyton Manning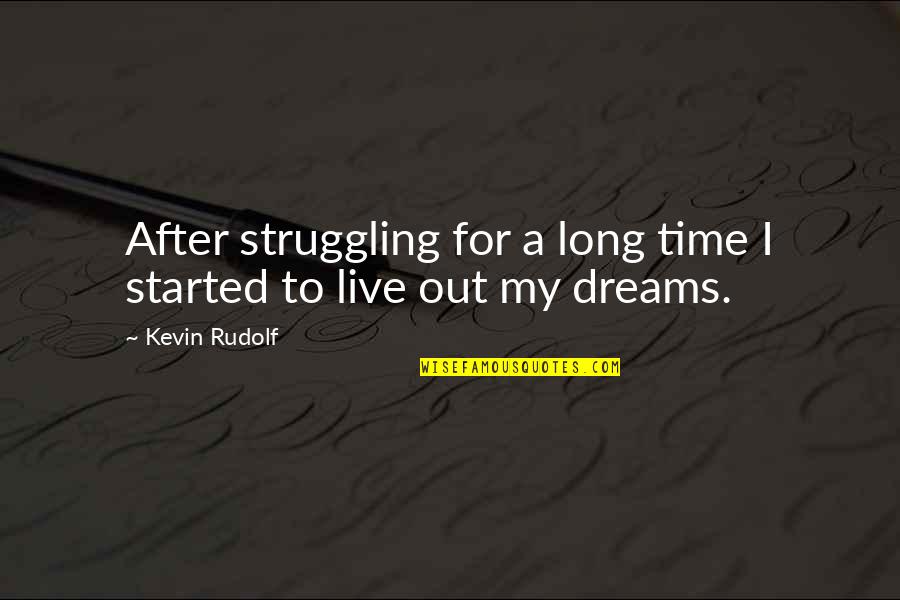 After struggling for a long time I started to live out my dreams. —
Kevin Rudolf
It's really easy for us to miss each other in this big, big world... People I've met
after a long time
of looking; my important people. —
Kyoichi Katayama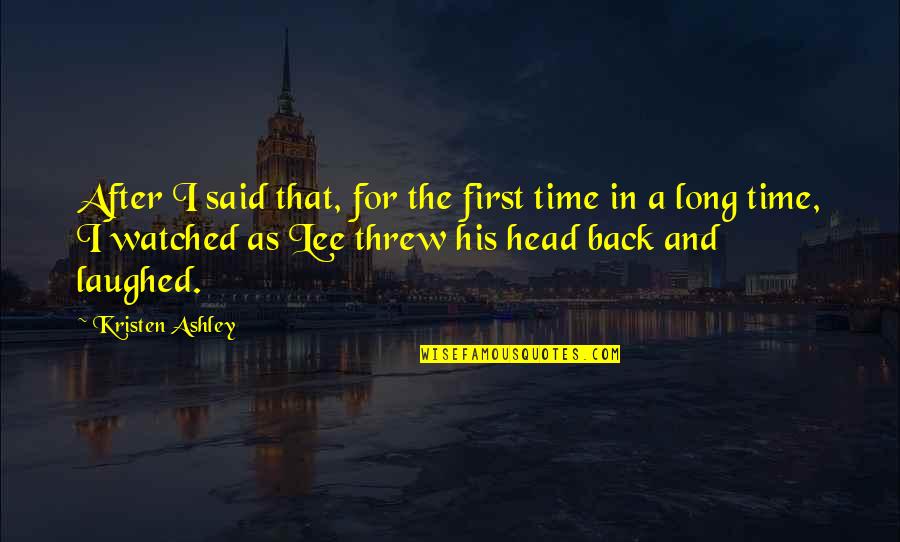 After I said that, for the first time in a long time, I watched as Lee threw his head back and laughed. —
Kristen Ashley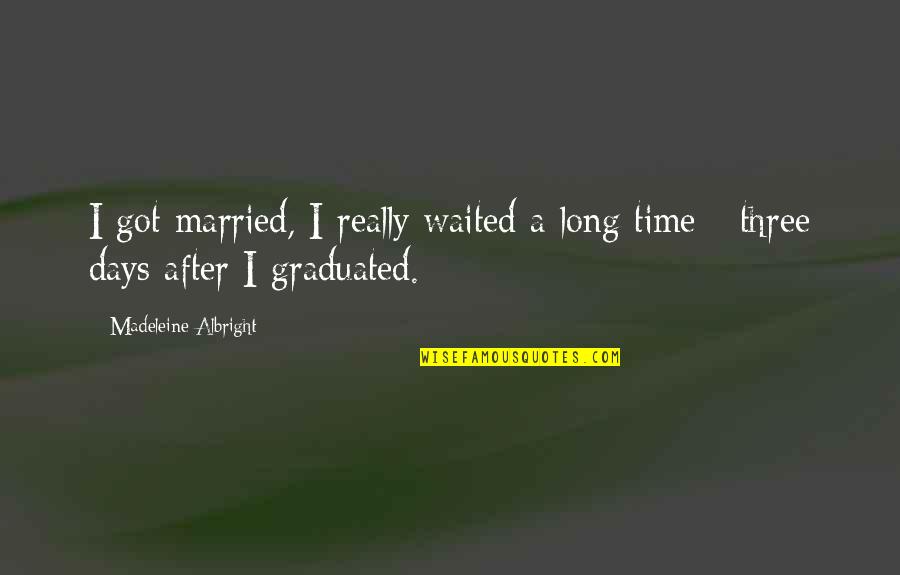 I got married, I really waited a long time - three days after I graduated. —
Madeleine Albright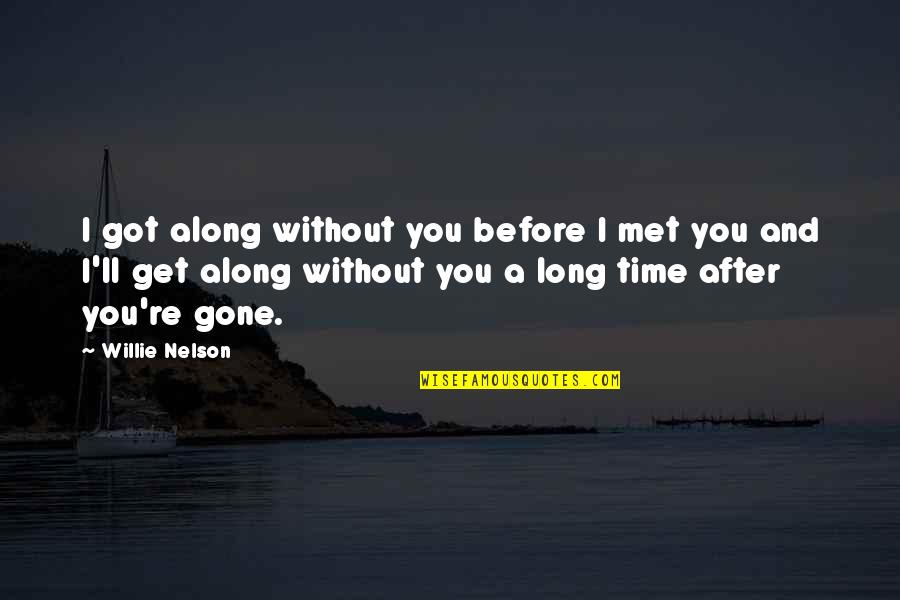 I got along without you before I met you and I'll get along without you a long time after you're gone. —
Willie Nelson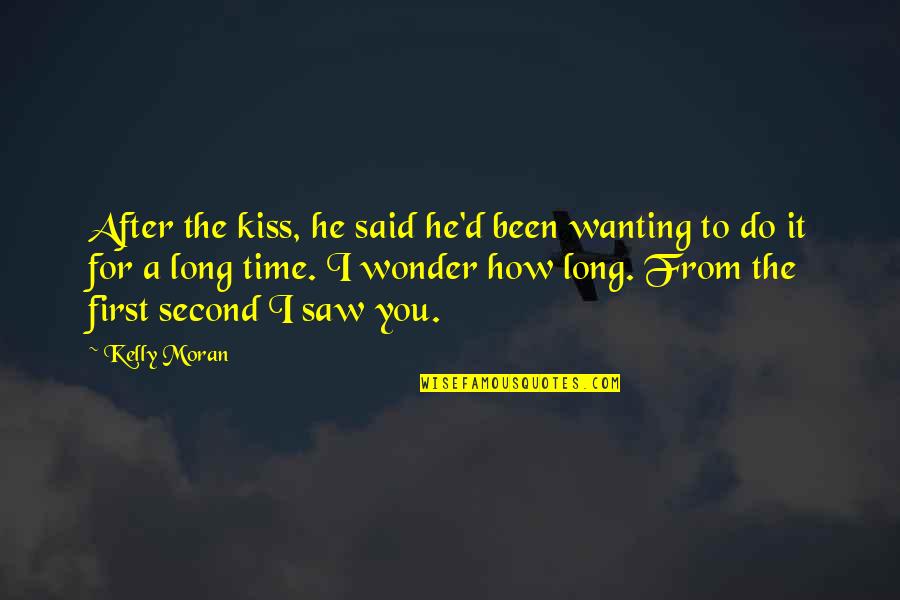 After the kiss, he said he'd been wanting to do it for a long time. I wonder how long. From the first second I saw you. —
Kelly Moran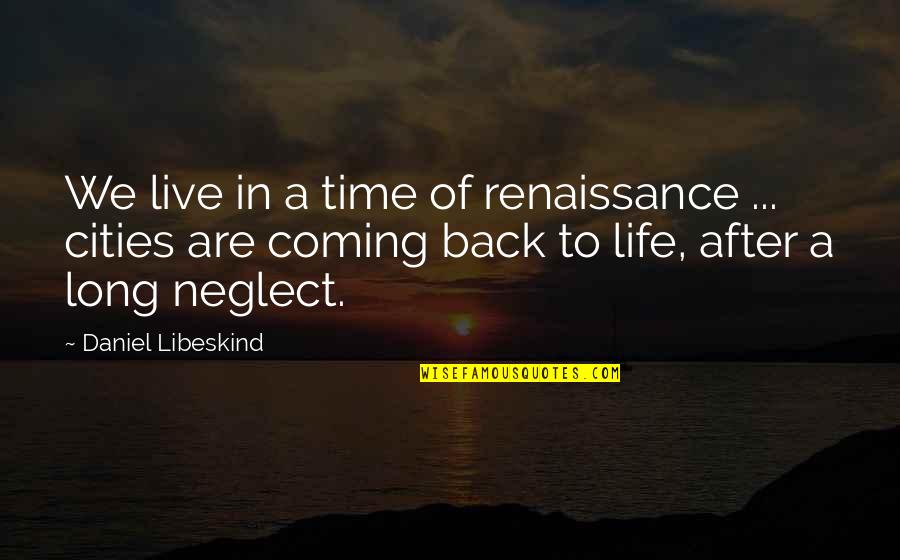 We live in a time of renaissance ... cities are coming back to life, after a long neglect. —
Daniel Libeskind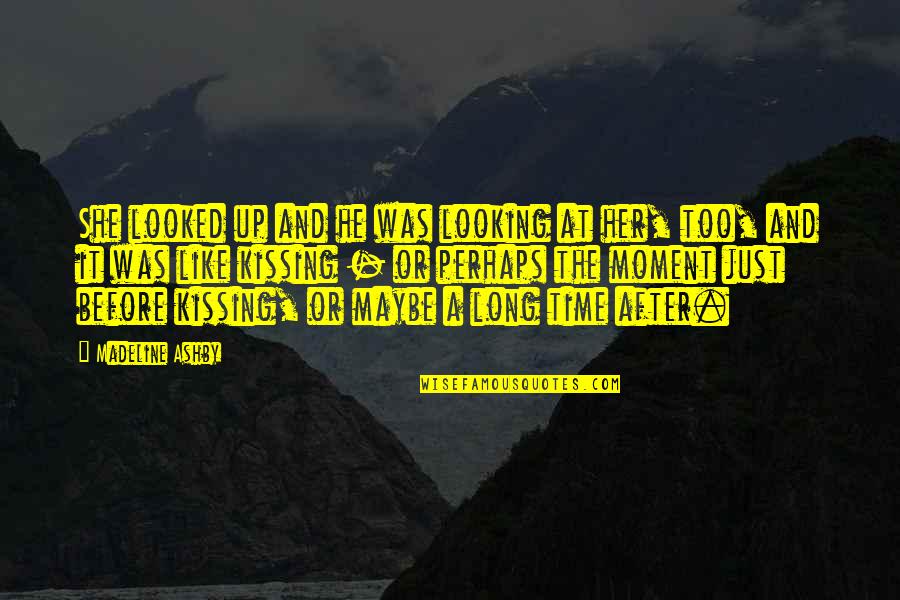 She looked up and he was looking at her, too, and it was like kissing - or perhaps the moment just before kissing, or maybe a long time after. —
Madeline Ashby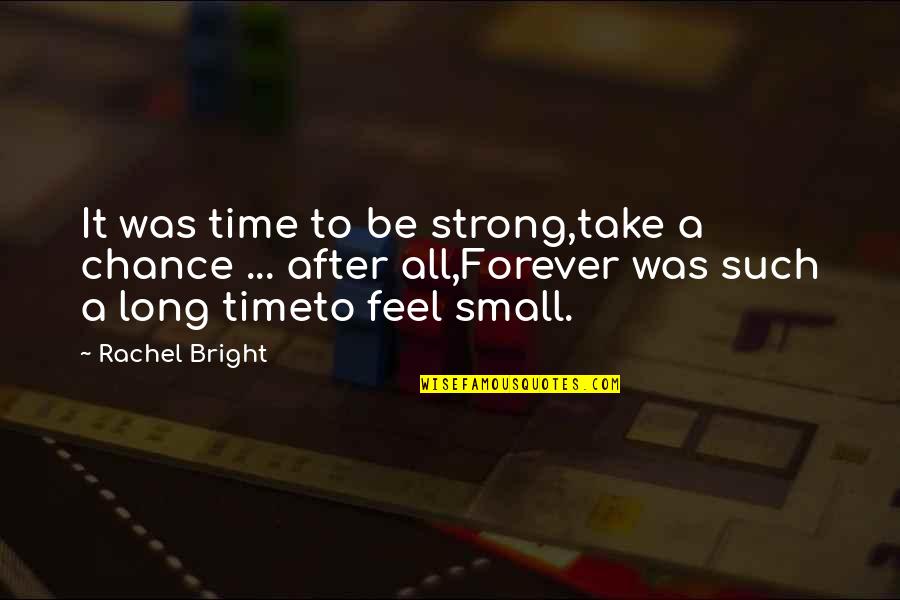 It was time to be strong,
take a chance ... after all,
Forever was such a long time
to feel small. —
Rachel Bright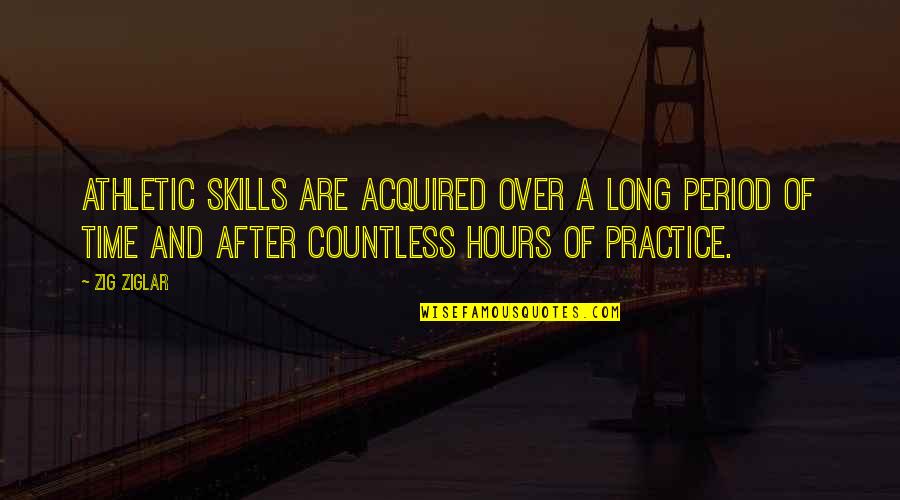 Athletic skills are acquired over a long period of time and after countless hours of practice. —
Zig Ziglar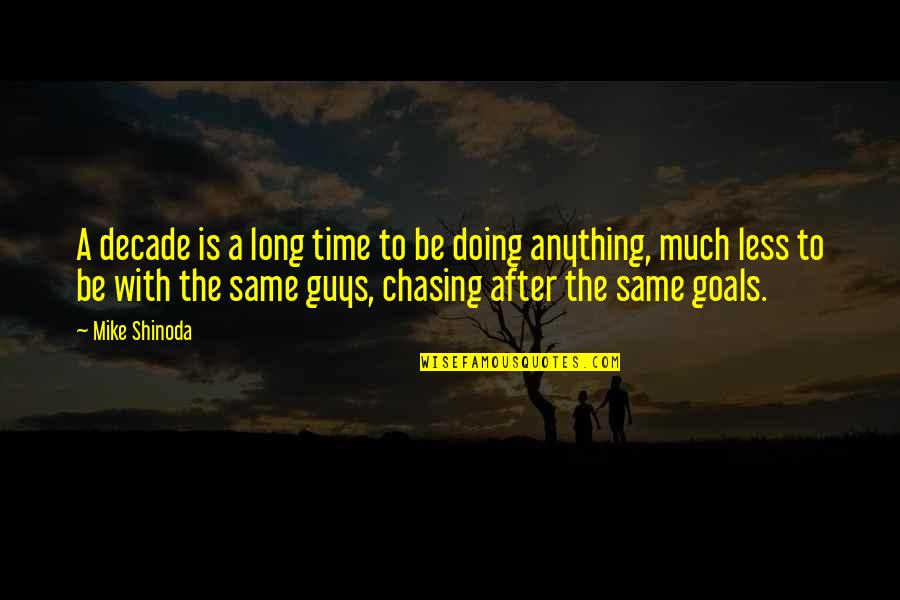 A decade is a long time to be doing anything, much less to be with the same guys, chasing after the same goals. —
Mike Shinoda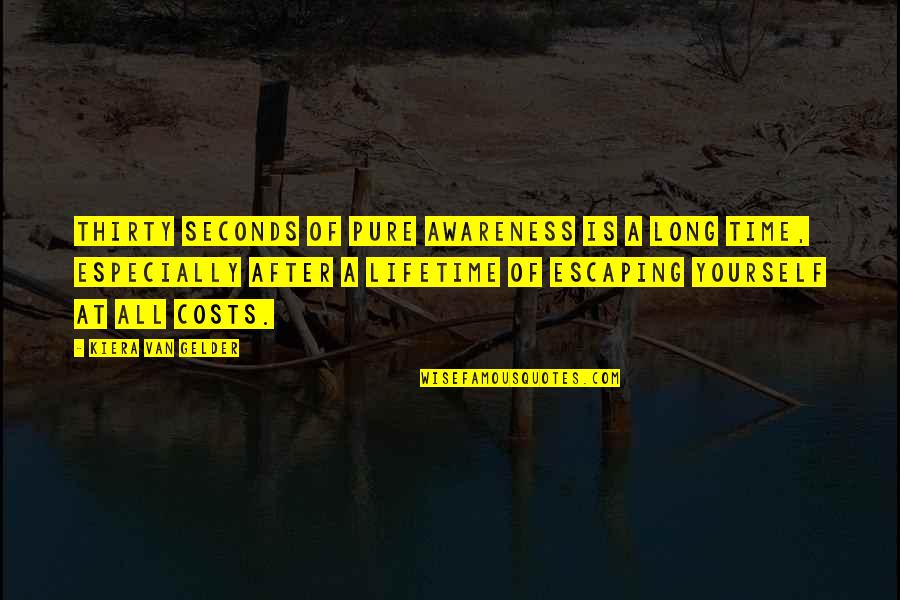 Thirty seconds of pure awareness is a long time, especially after a lifetime of escaping yourself at all costs. —
Kiera Van Gelder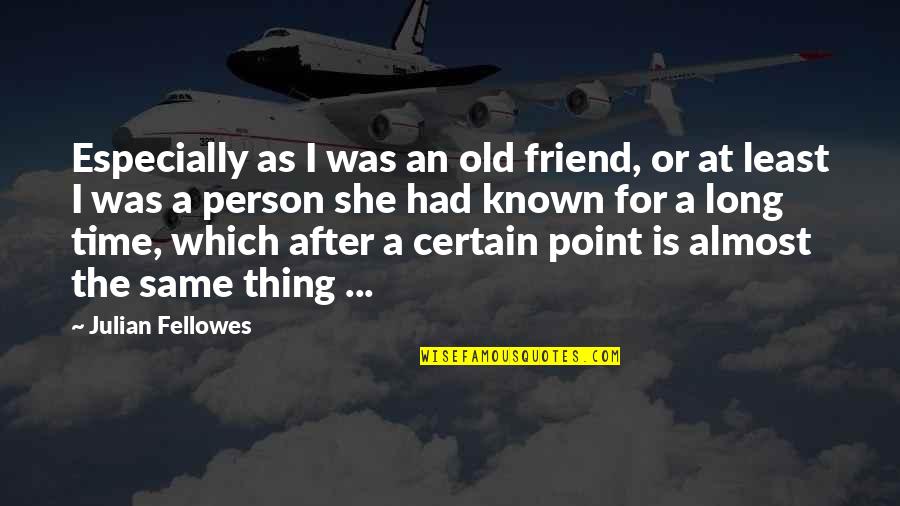 Especially as I was an old friend, or at least I was a person she had known for a long time, which after a certain point is almost the same thing ... —
Julian Fellowes