Afraid Of Failure Quotes
Collection of top 45 famous quotes about Afraid Of Failure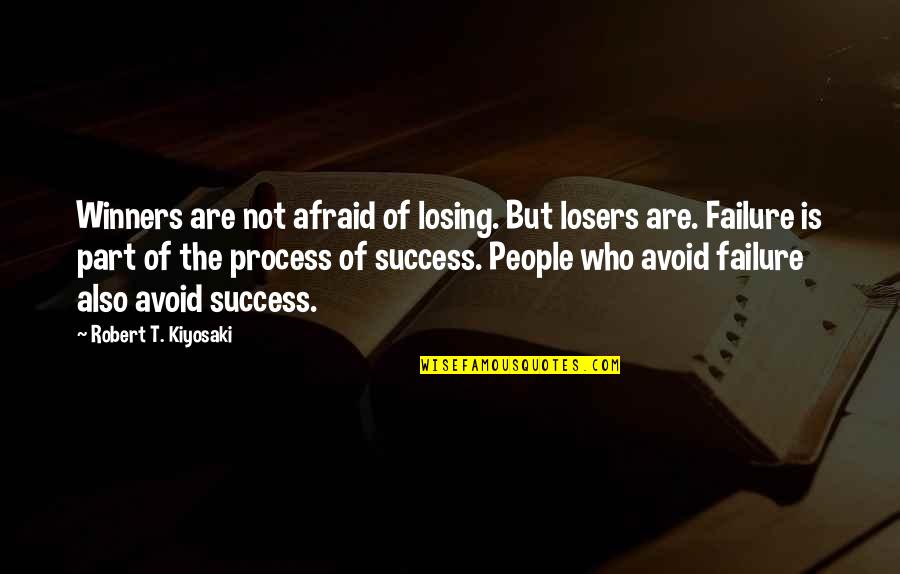 Winners are not afraid of losing. But losers are. Failure is part of the process of success. People who avoid failure also avoid success.
—
Robert T. Kiyosaki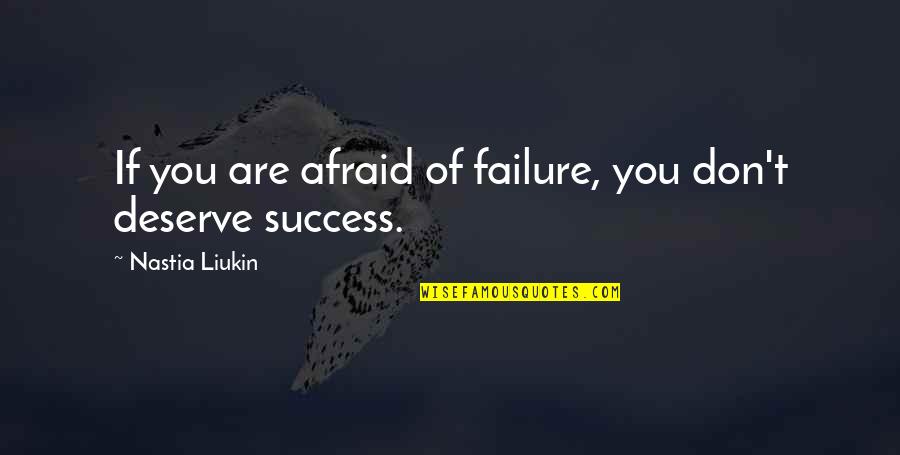 If you are afraid of failure, you don't deserve success.
—
Nastia Liukin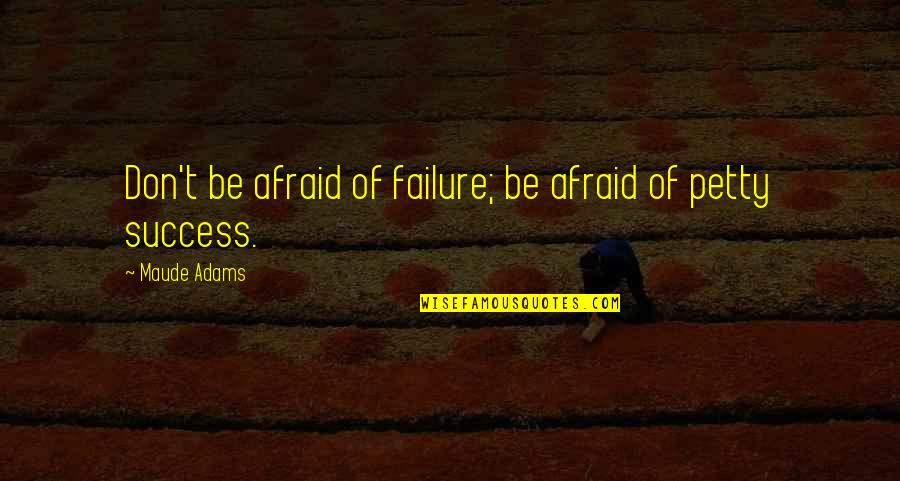 Don't be afraid of failure; be afraid of petty success.
—
Maude Adams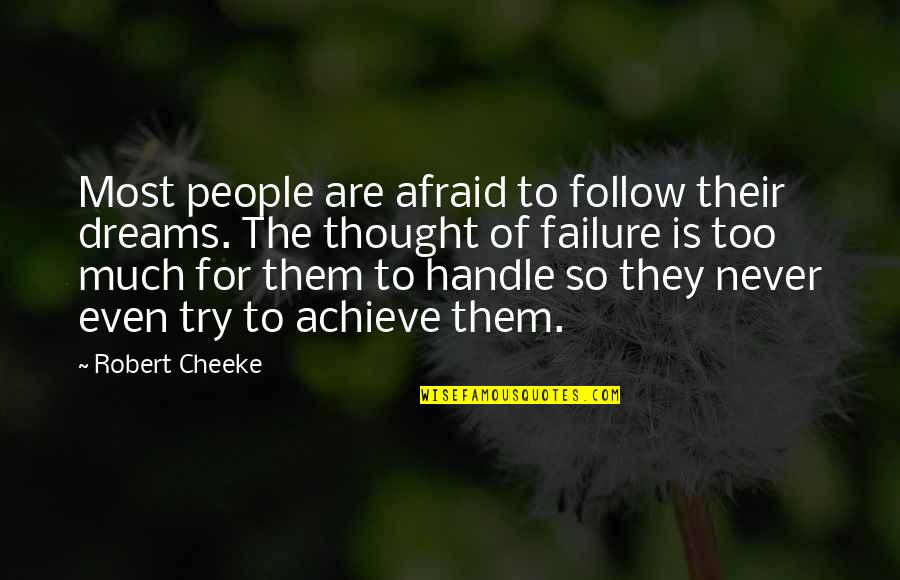 Most people are afraid to follow their dreams. The thought of failure is too much for them to handle so they never even try to achieve them.
—
Robert Cheeke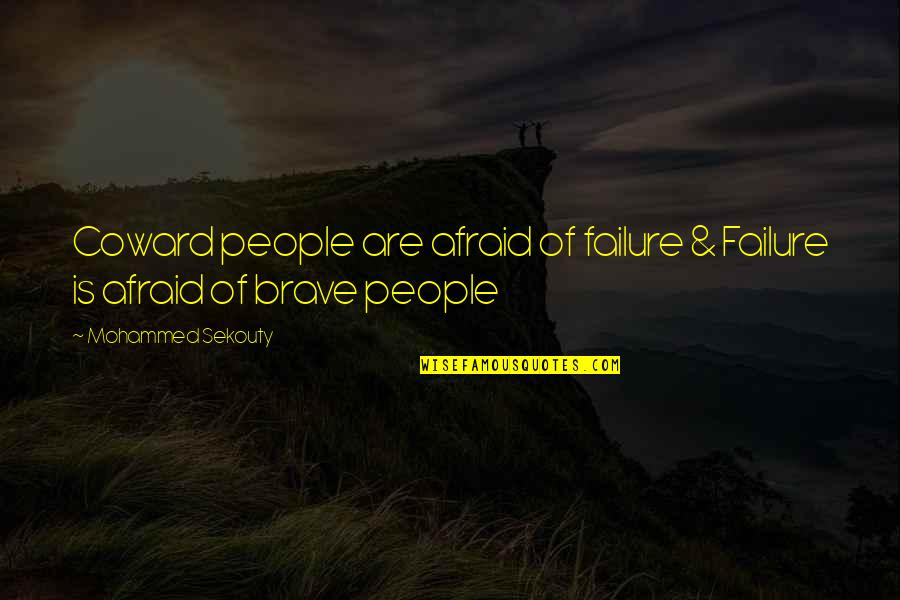 Coward people are afraid of failure & Failure is afraid of brave people
—
Mohammed Sekouty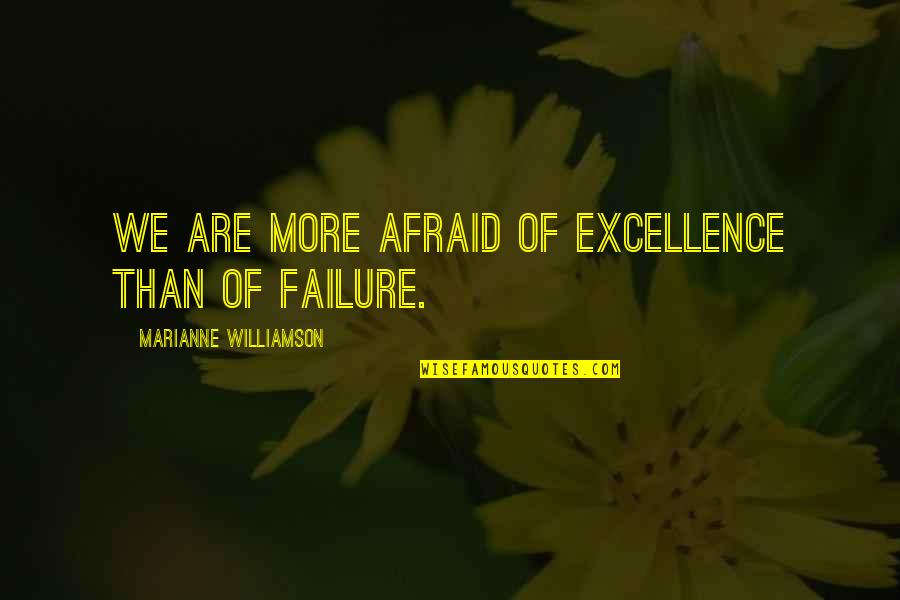 We are more afraid of excellence than of failure.
—
Marianne Williamson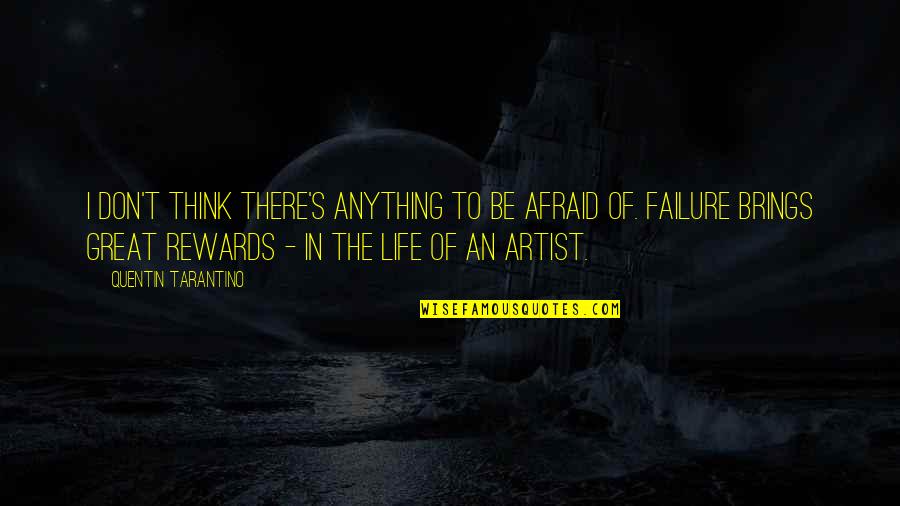 I don't think there's anything to be afraid of. Failure brings great rewards - in the life of an artist.
—
Quentin Tarantino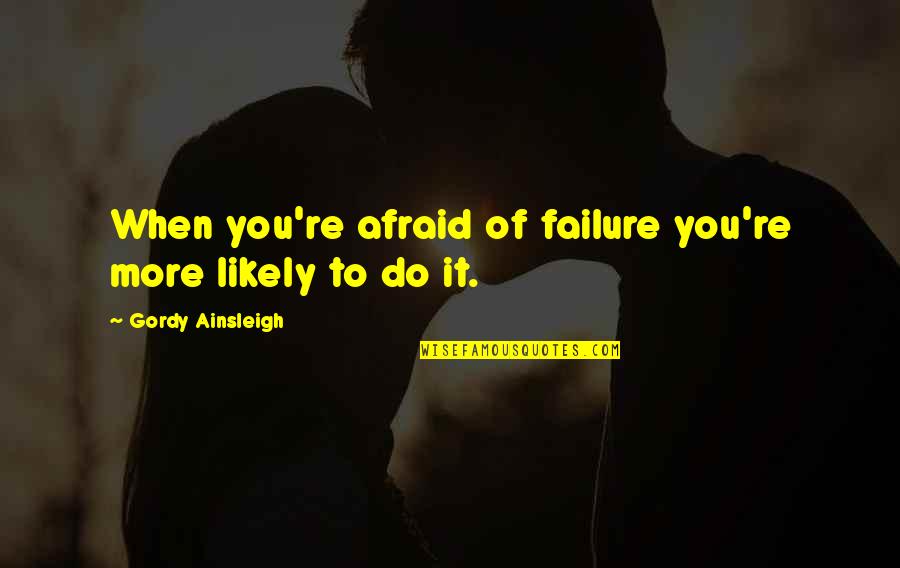 When you're afraid of failure you're more likely to do it.
—
Gordy Ainsleigh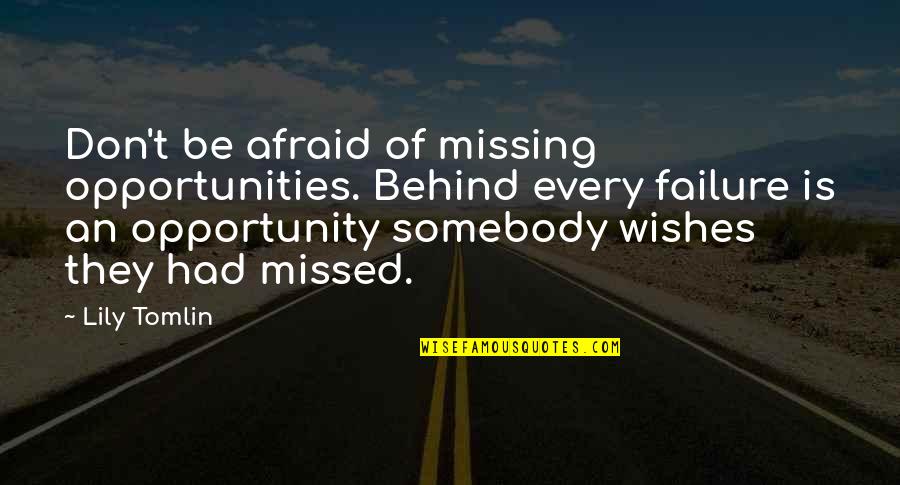 Don't be afraid of missing opportunities. Behind every failure is an opportunity somebody wishes they had missed.
—
Lily Tomlin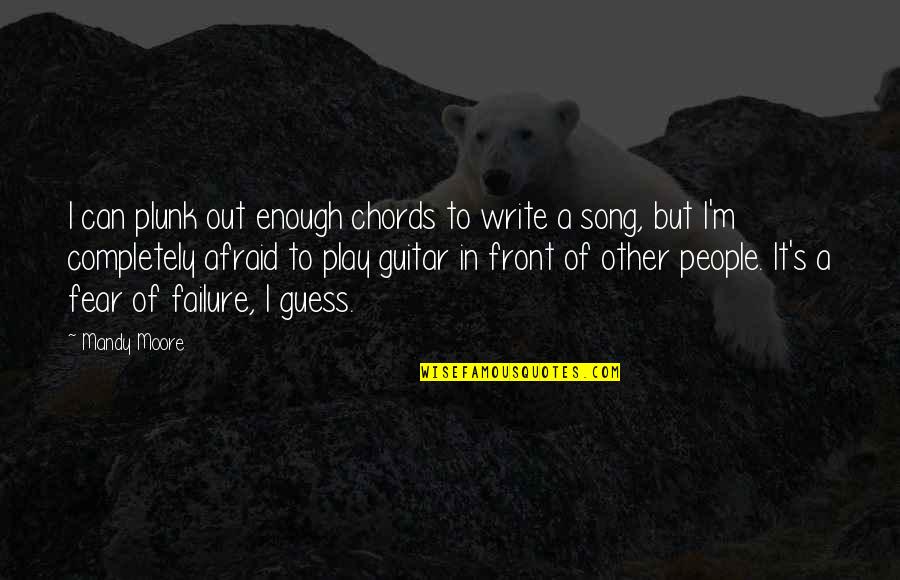 I can plunk out enough chords to write a song, but I'm completely afraid to play guitar in front of other people. It's a fear of failure, I guess.
—
Mandy Moore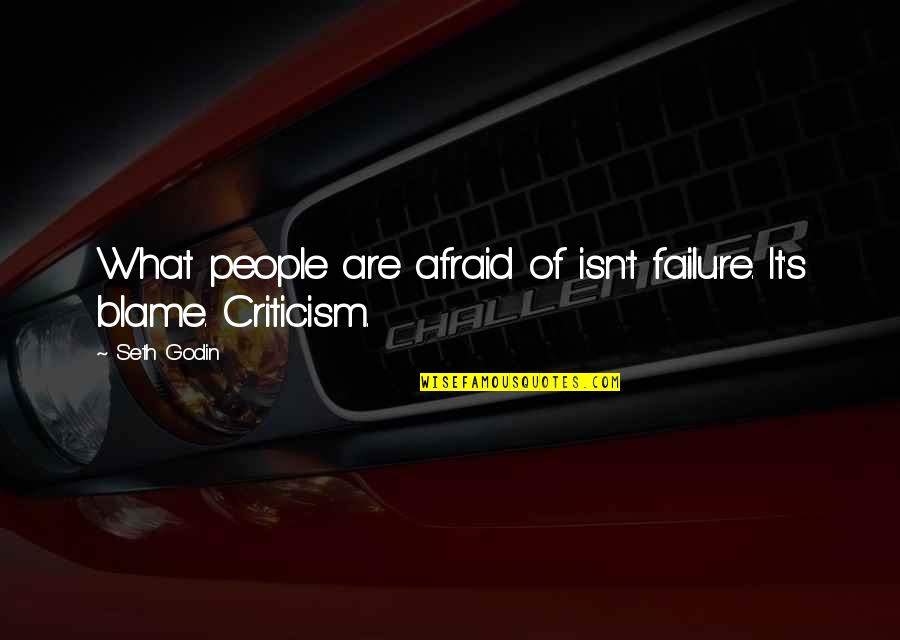 What people are afraid of isn't failure. It's blame. Criticism.
—
Seth Godin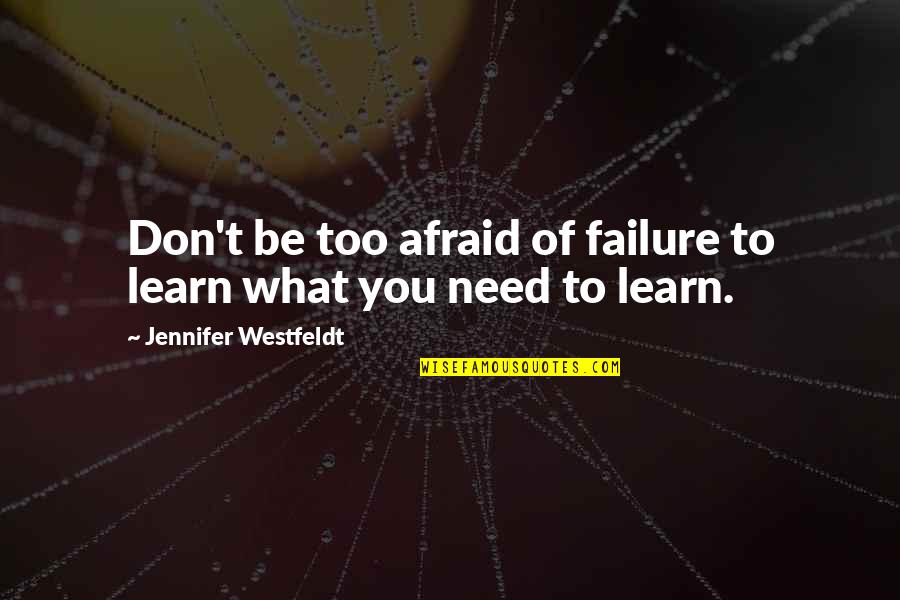 Don't be too
afraid of failure
to learn what you need to learn. —
Jennifer Westfeldt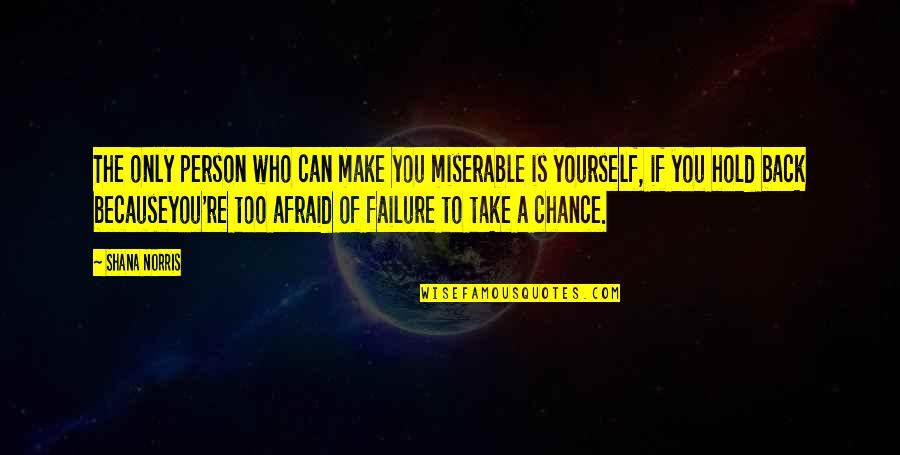 The only person who can make you miserable is yourself, if you hold back because
you're too
afraid of failure
to take a chance. —
Shana Norris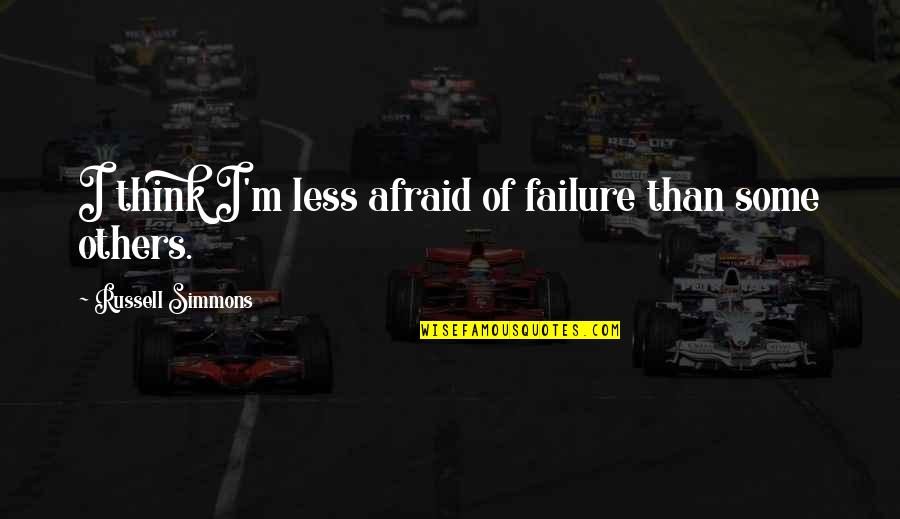 I think I'm less
afraid of failure
than some others. —
Russell Simmons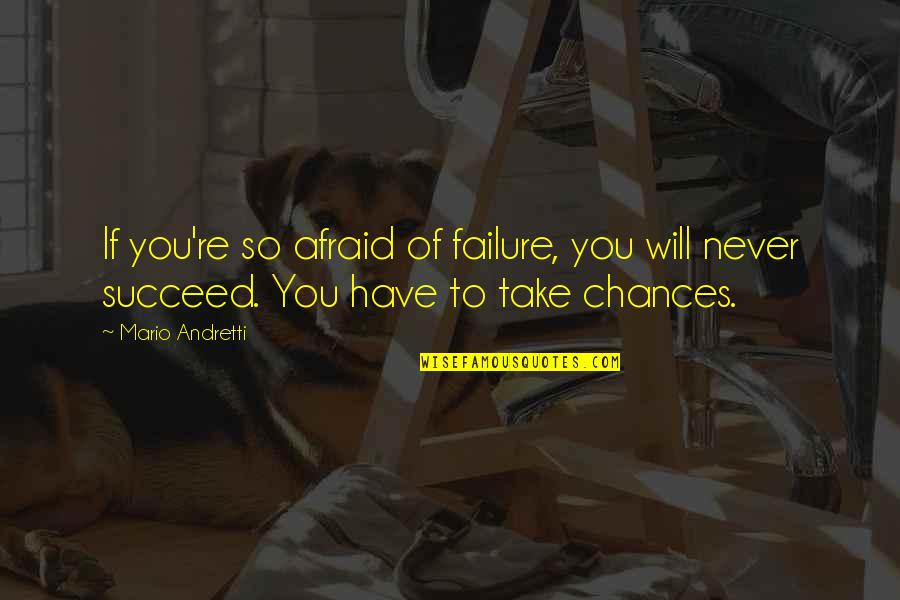 If you're so
afraid of failure
, you will never succeed. You have to take chances. —
Mario Andretti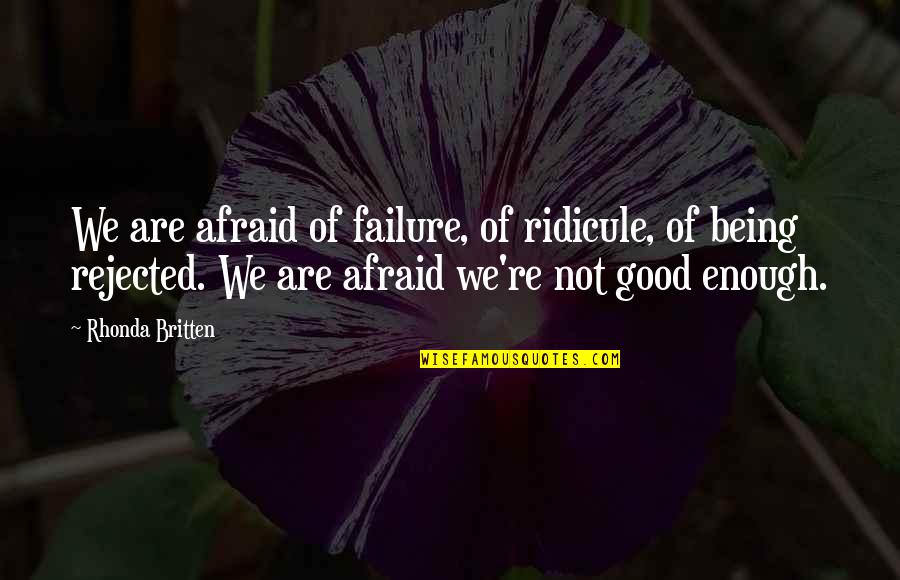 We are
afraid of failure
, of ridicule, of being rejected. We are afraid we're not good enough. —
Rhonda Britten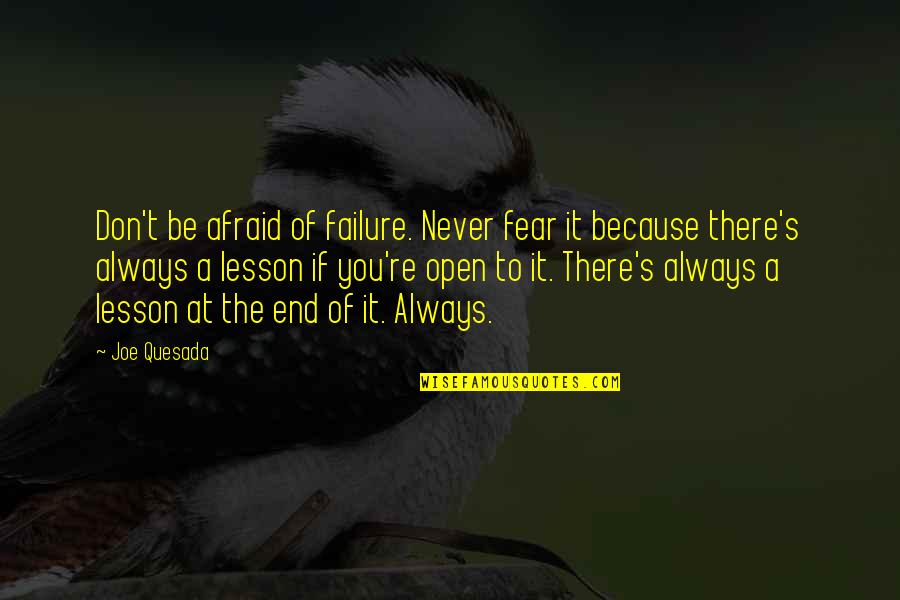 Don't be
afraid of failure
. Never fear it because there's always a lesson if you're open to it. There's always a lesson at the end of it. Always. —
Joe Quesada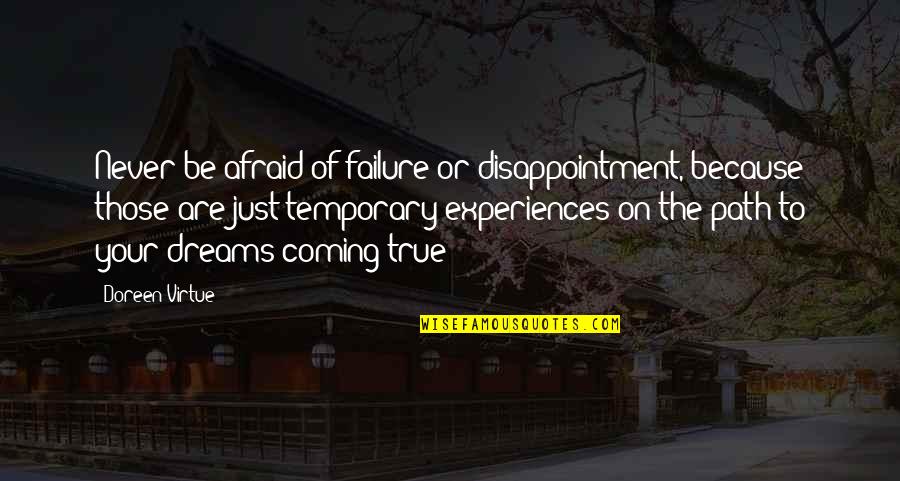 Never be
afraid of failure
or disappointment, because those are just temporary experiences on the path to your dreams coming true —
Doreen Virtue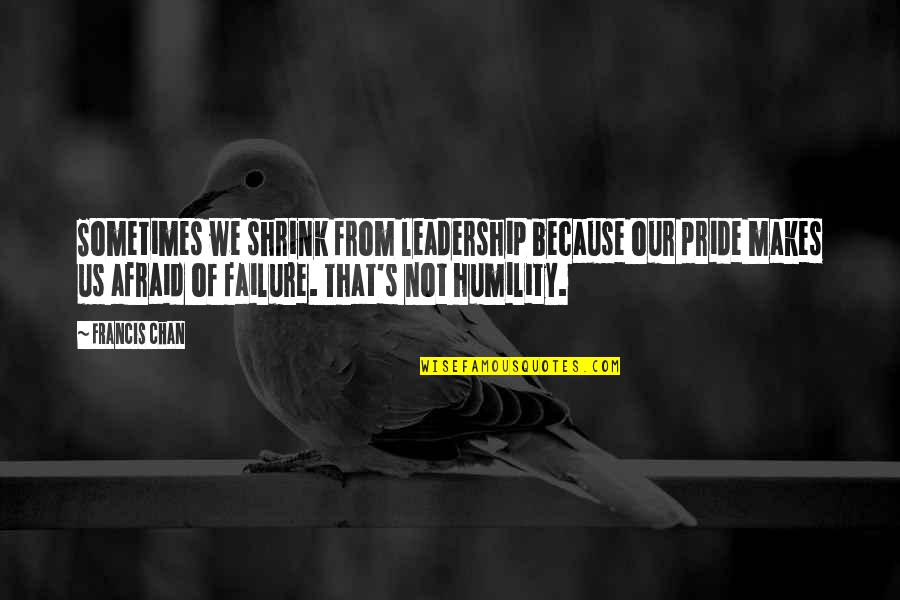 Sometimes we shrink from leadership because our pride makes us
afraid of failure
. That's not humility. —
Francis Chan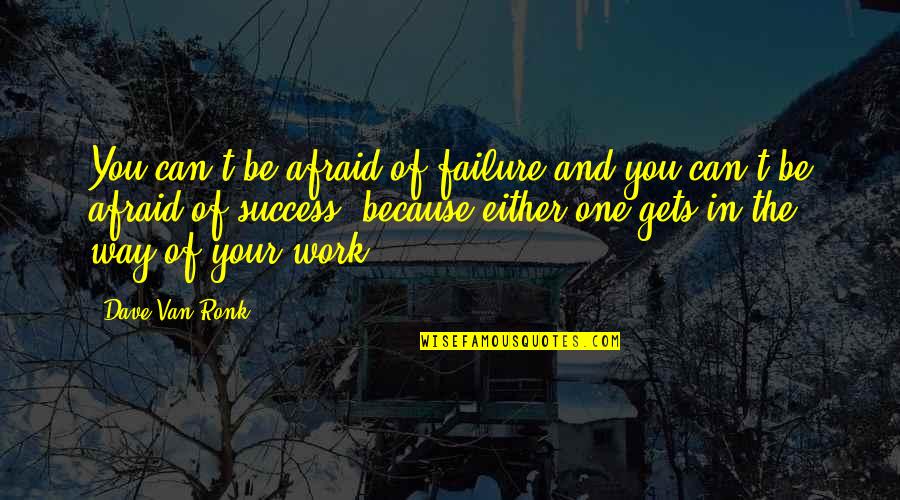 You can't be
afraid of failure
and you can't be afraid of success, because either one gets in the way of your work. —
Dave Van Ronk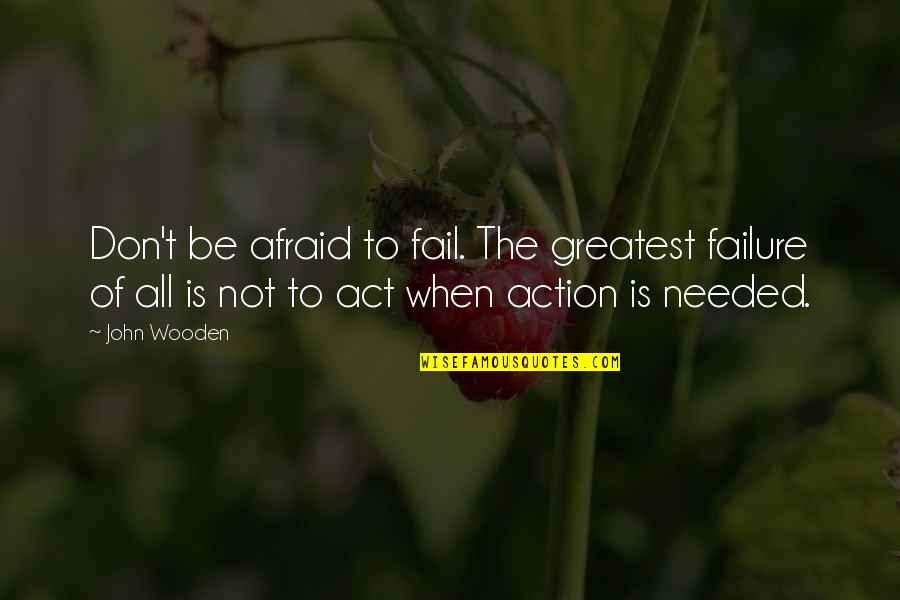 Don't be afraid to fail. The greatest failure of all is not to act when action is needed. —
John Wooden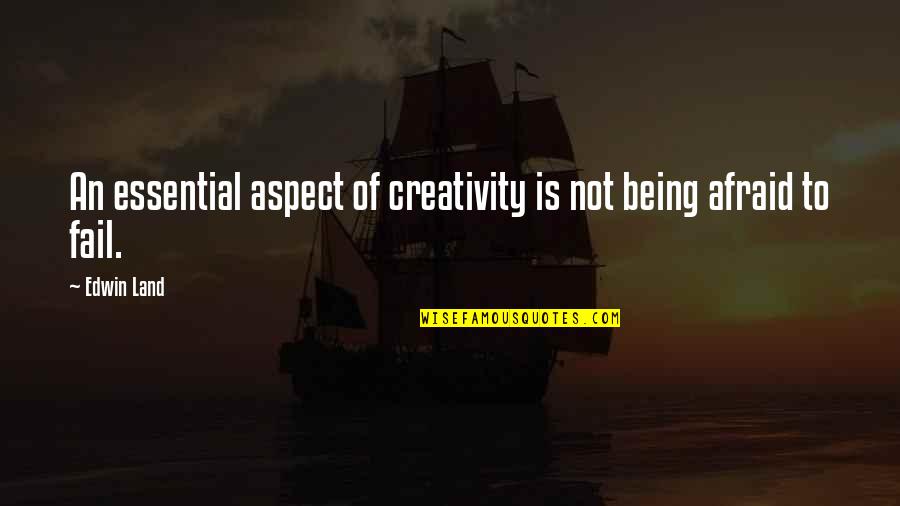 An essential aspect of creativity is not being afraid to fail. —
Edwin Land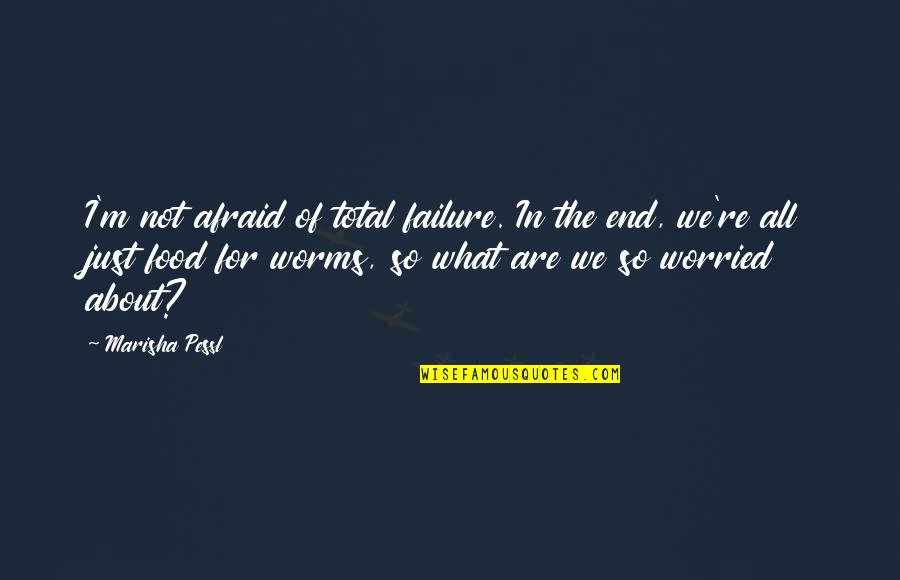 I'm not afraid of total failure. In the end, we're all just food for worms, so what are we so worried about? —
Marisha Pessl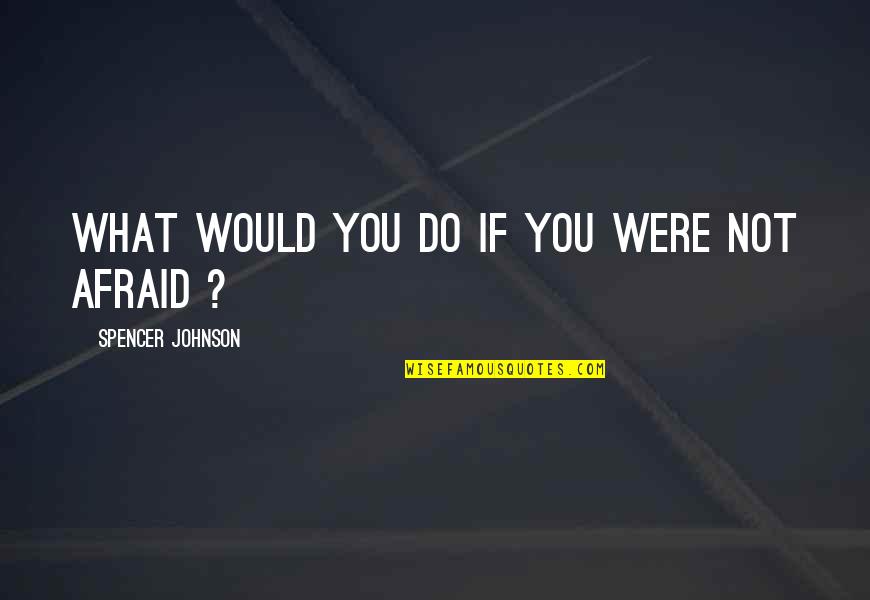 What would you do if you were not afraid ? —
Spencer Johnson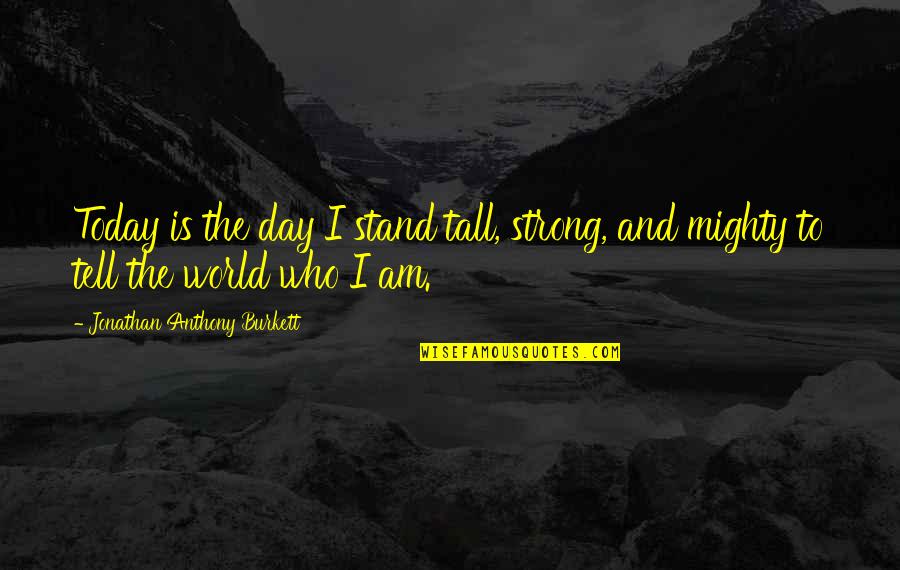 Today is the day I stand tall, strong, and mighty to tell the world who I am. —
Jonathan Anthony Burkett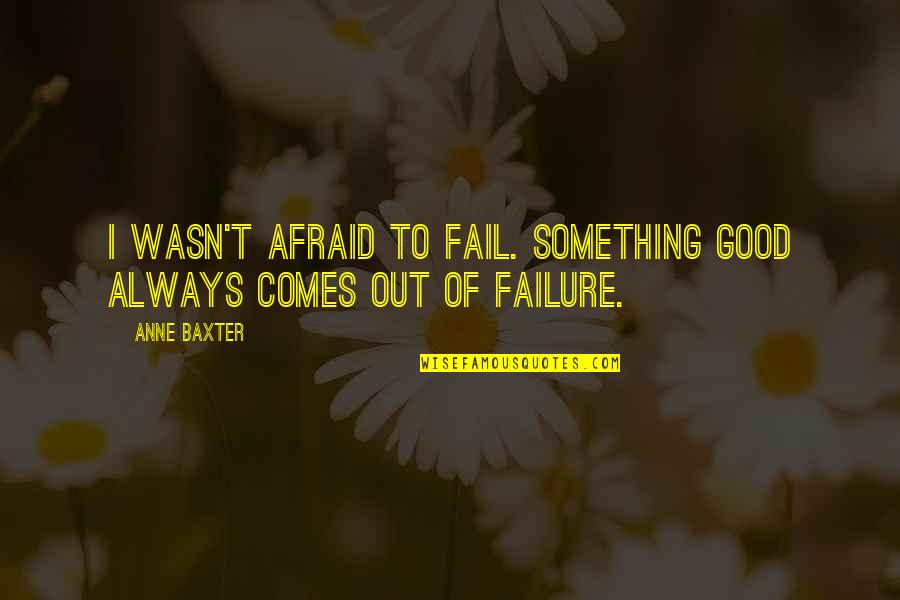 I wasn't afraid to fail. Something good always comes out of failure. —
Anne Baxter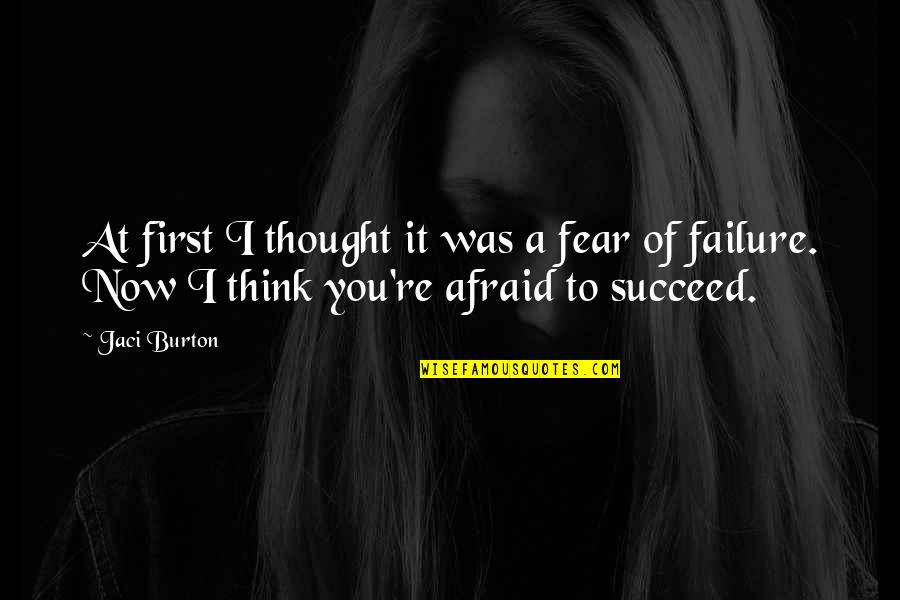 At first I thought it was a fear of failure. Now I think you're afraid to succeed. —
Jaci Burton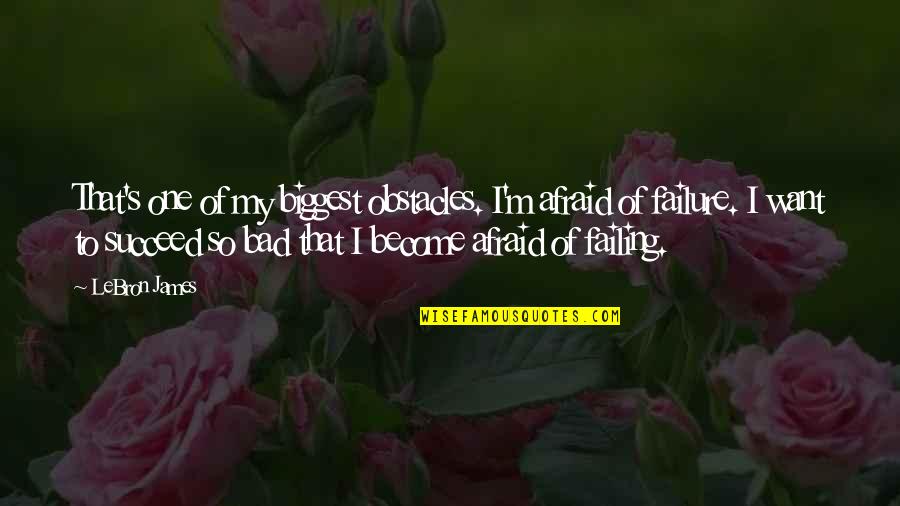 That's one of my biggest obstacles. I'm
afraid of failure
. I want to succeed so bad that I become afraid of failing. —
LeBron James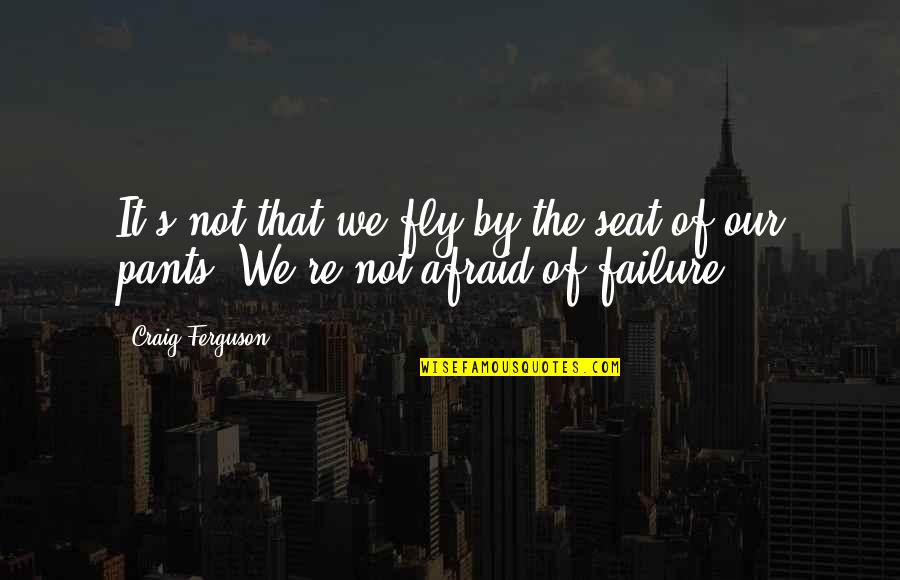 It's not that we fly by the seat of our pants. We're not
afraid of failure
. —
Craig Ferguson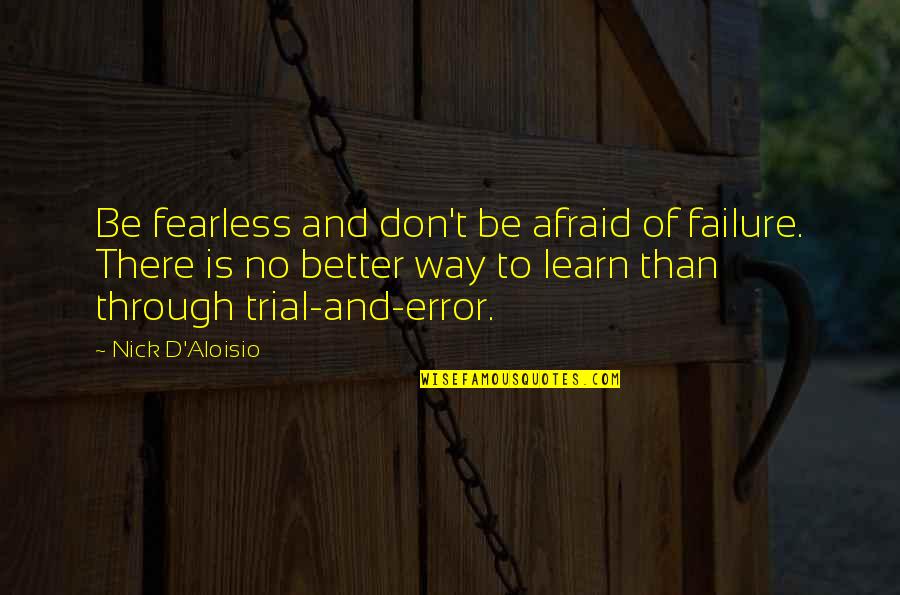 Be fearless and don't be
afraid of failure
. There is no better way to learn than through trial-and-error. —
Nick D'Aloisio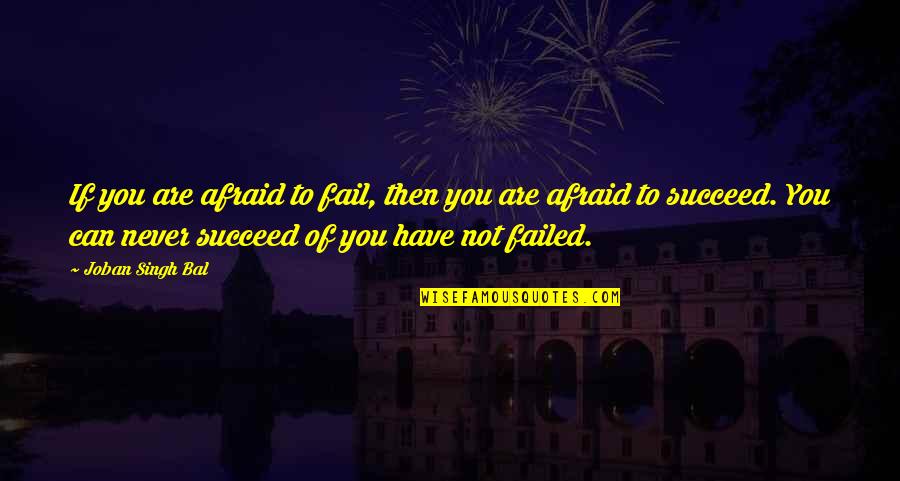 If you are afraid to fail, then you are afraid to succeed. You can never succeed of you have not failed. —
Joban Singh Bal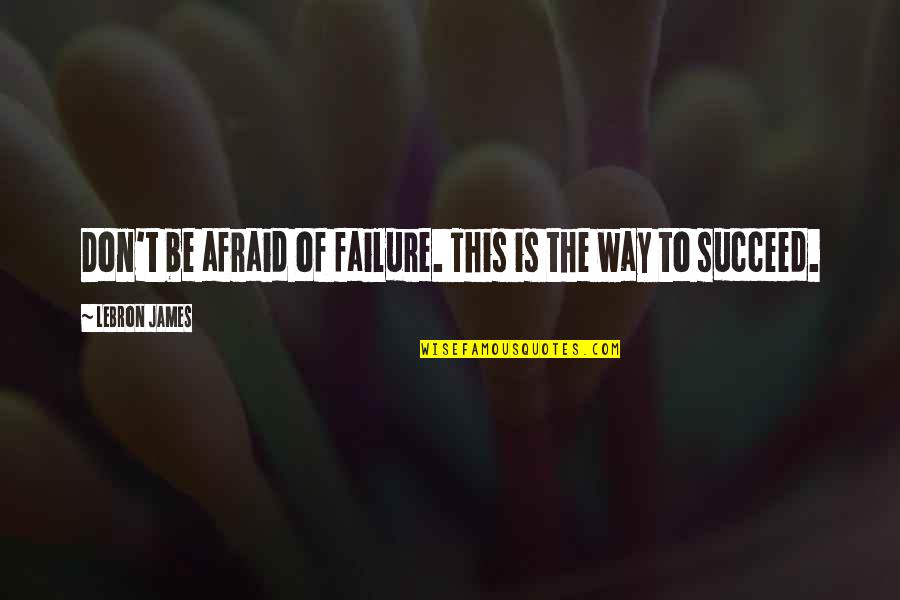 Don't be
afraid of failure
. This is the way to succeed. —
LeBron James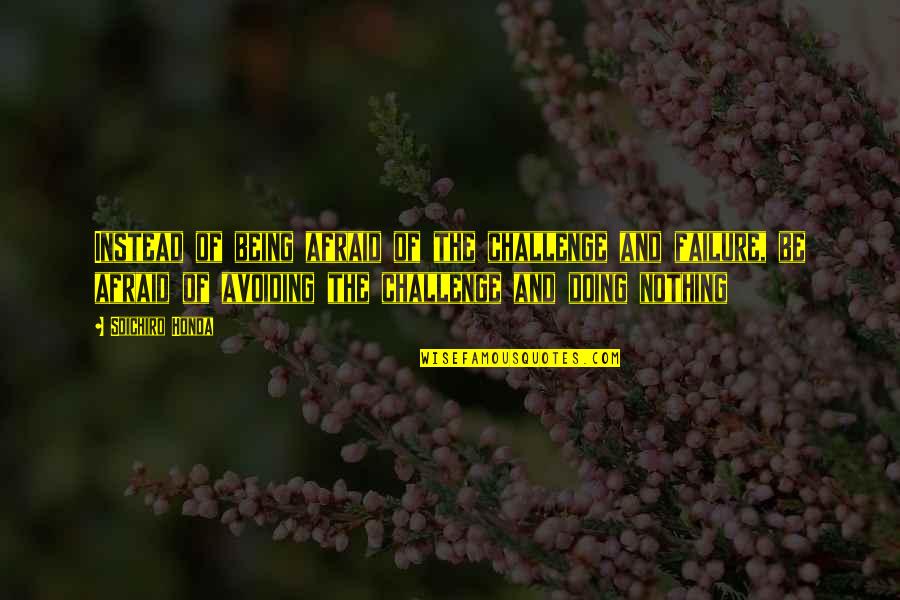 Instead of being afraid of the challenge and failure, be afraid of avoiding the challenge and doing nothing —
Soichiro Honda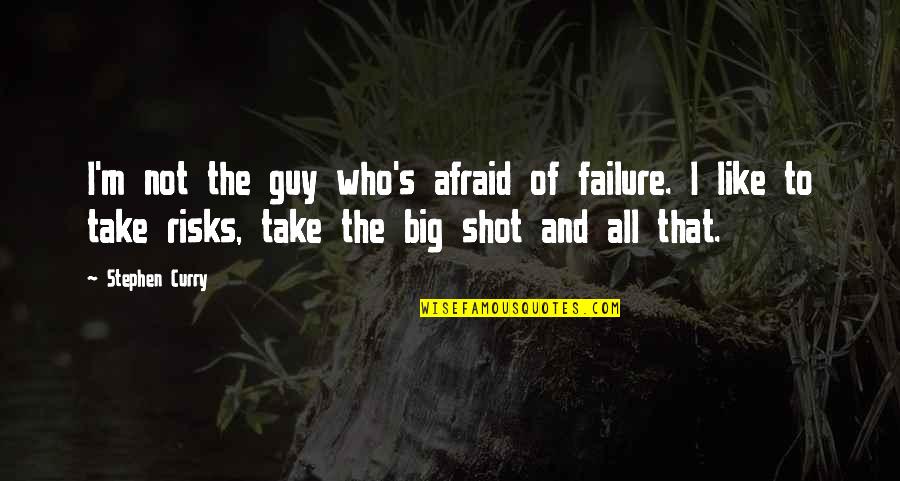 I'm not the guy who's
afraid of failure
. I like to take risks, take the big shot and all that. —
Stephen Curry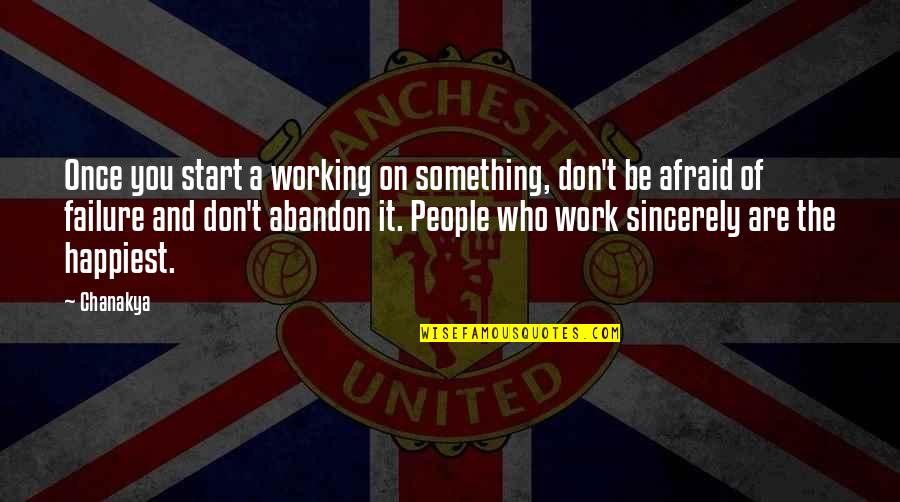 Once you start a working on something, don't be
afraid of failure
and don't abandon it. People who work sincerely are the happiest. —
Chanakya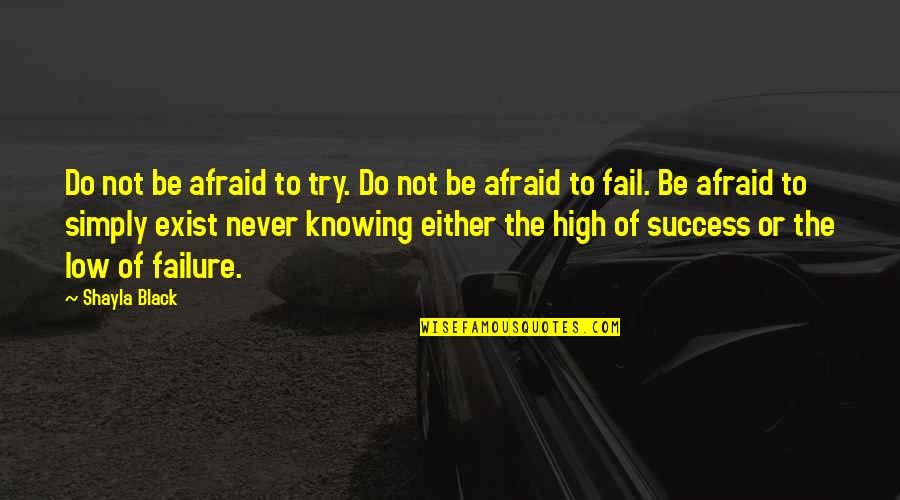 Do not be afraid to try. Do not be afraid to fail. Be afraid to simply exist never knowing either the high of success or the low of failure. —
Shayla Black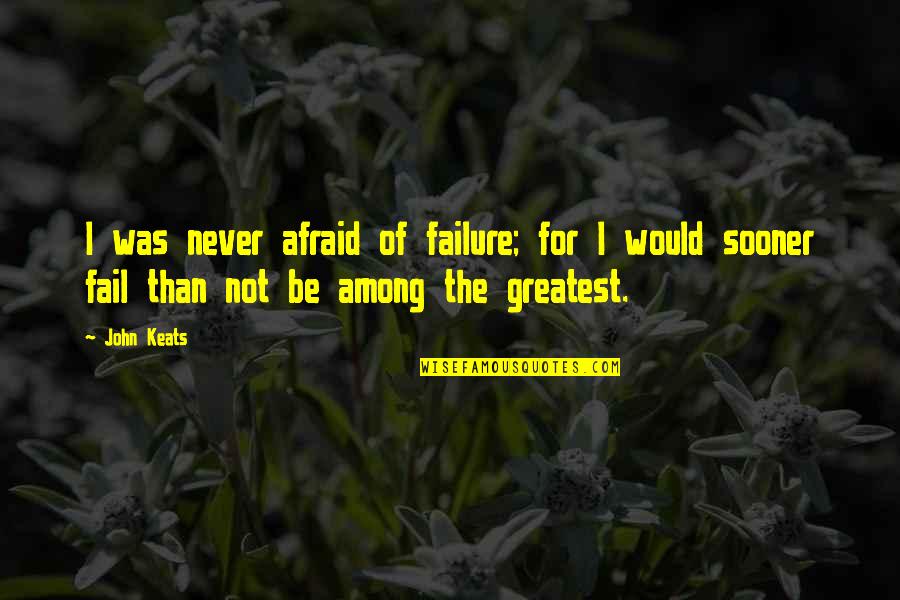 I was never
afraid of failure
; for I would sooner fail than not be among the greatest. —
John Keats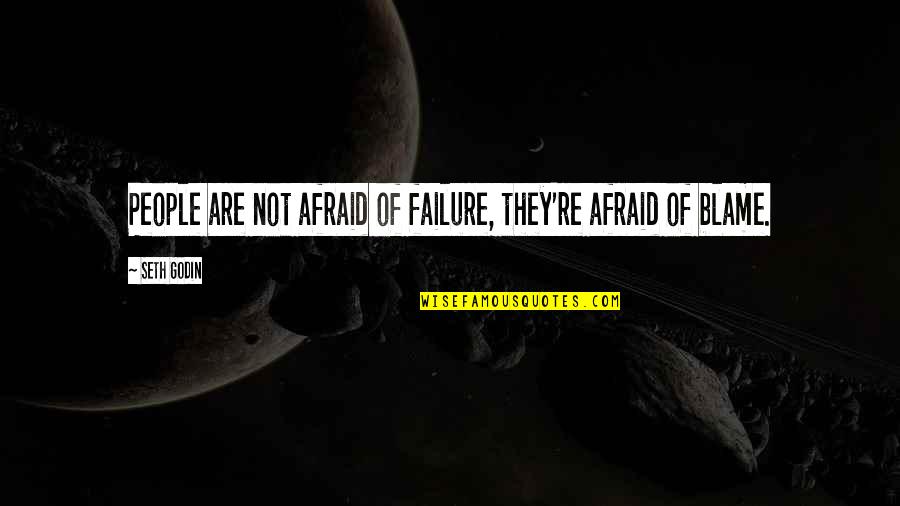 People are not
afraid of failure
, they're afraid of blame. —
Seth Godin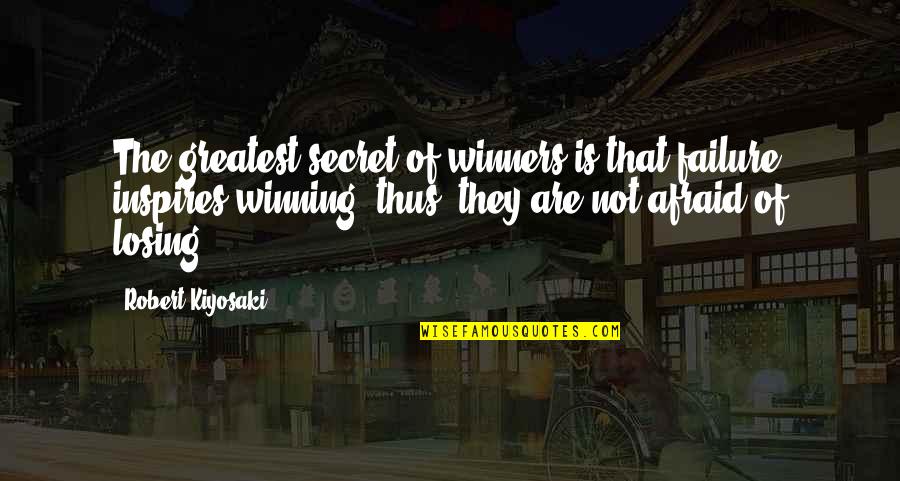 The greatest secret of winners is that failure inspires winning; thus, they are not afraid of losing. —
Robert Kiyosaki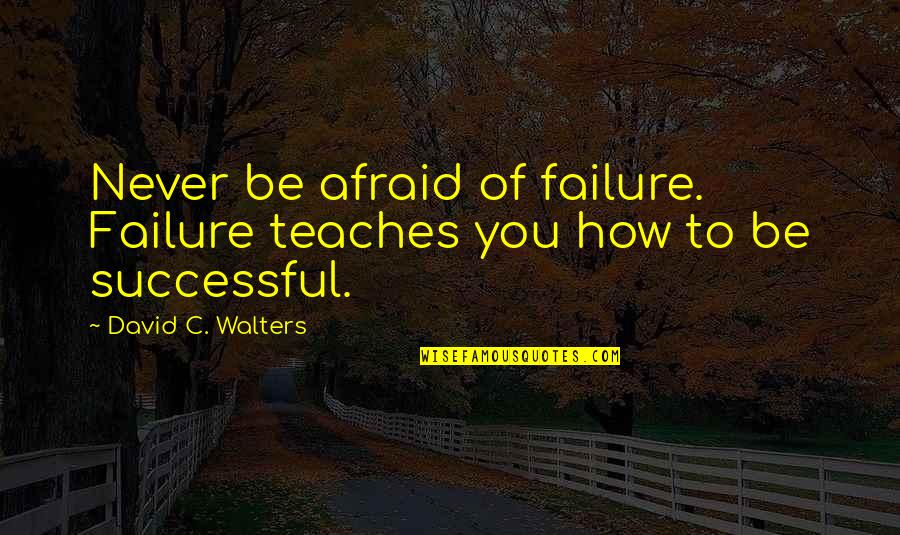 Never be
afraid of failure
. Failure teaches you how to be successful. —
David C. Walters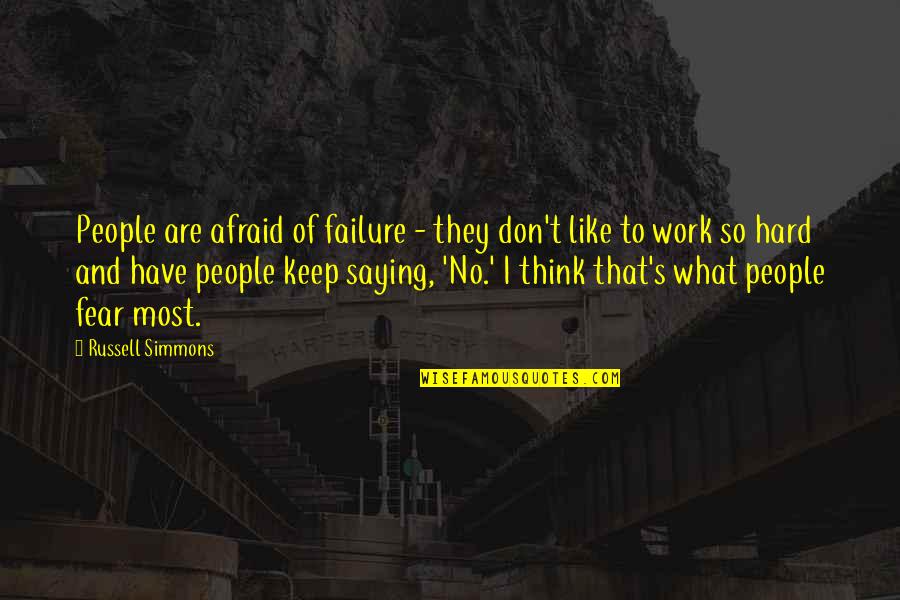 People are
afraid of failure
- they don't like to work so hard and have people keep saying, 'No.' I think that's what people fear most. —
Russell Simmons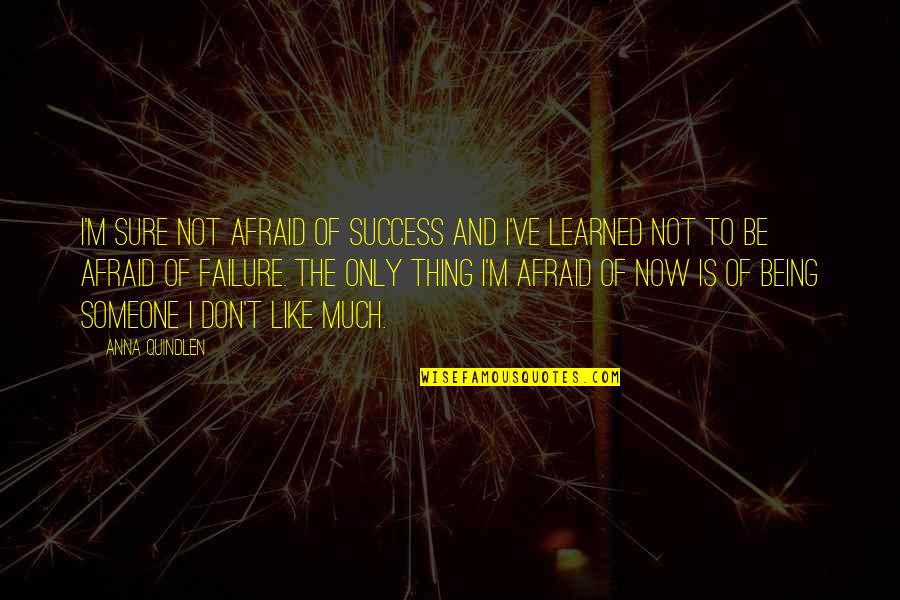 I'm sure not afraid of success and I've learned not to be
afraid of failure
. The only thing I'm afraid of now is of being someone I don't like much. —
Anna Quindlen