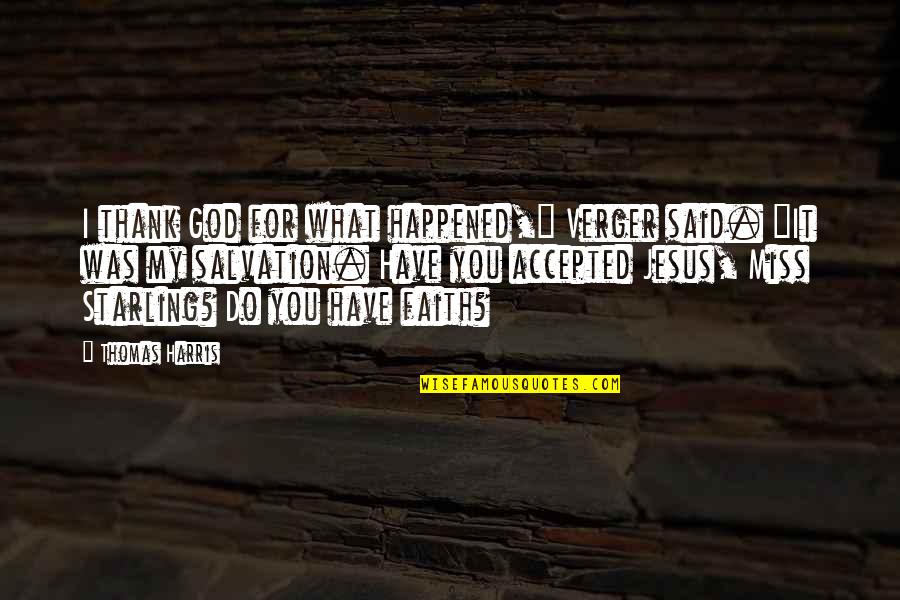 I thank God for what happened," Verger said. "It was my salvation. Have you accepted Jesus, Miss Starling? Do you have faith?
—
Thomas Harris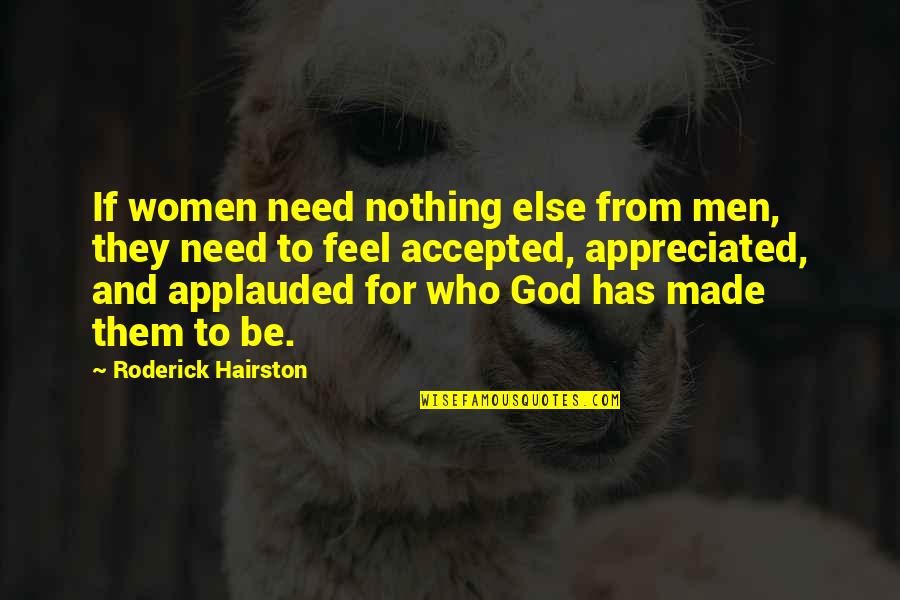 If women need nothing else from men, they need to feel accepted, appreciated, and applauded for who God has made them to be.
—
Roderick Hairston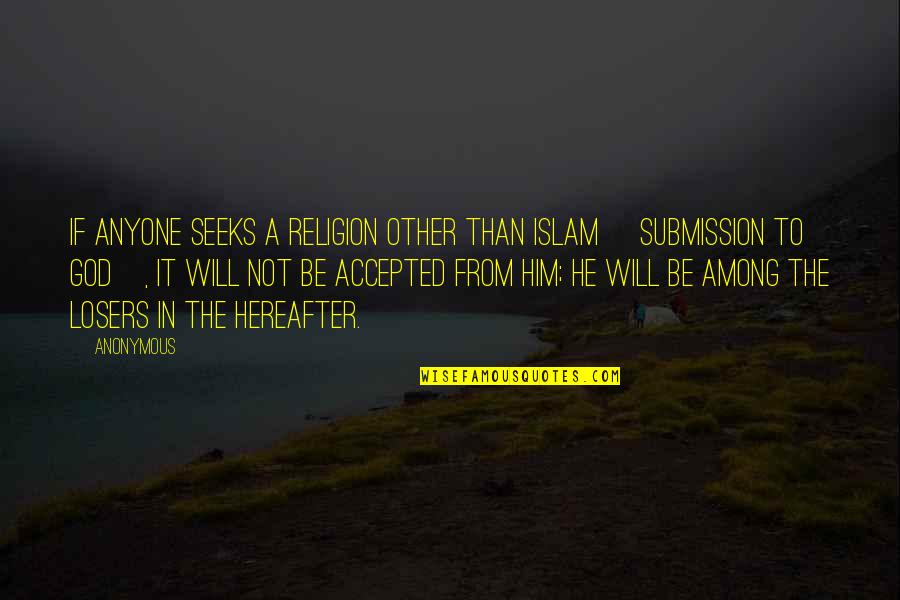 If anyone seeks a religion other than Islam [submission to God], it will not be accepted from him; he will be among the losers in the Hereafter.
—
Anonymous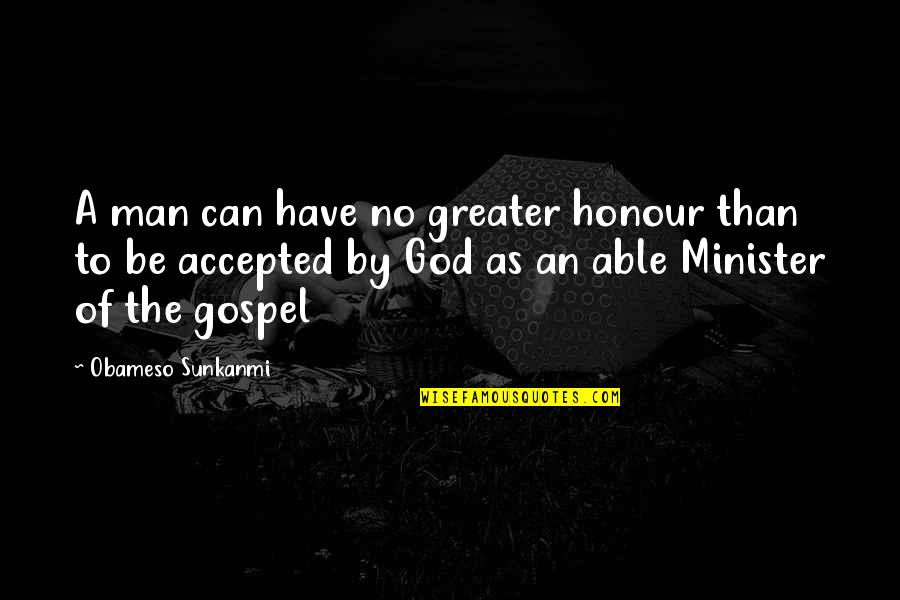 A man can have no greater honour than to be accepted by God as an able Minister of the gospel
—
Obameso Sunkanmi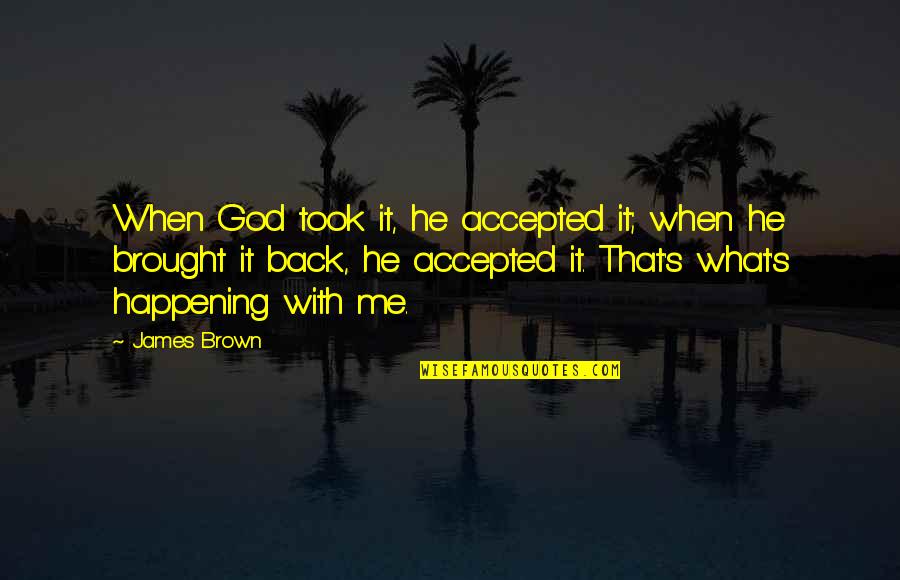 When God took it, he accepted it; when he brought it back, he accepted it. That's what's happening with me.
—
James Brown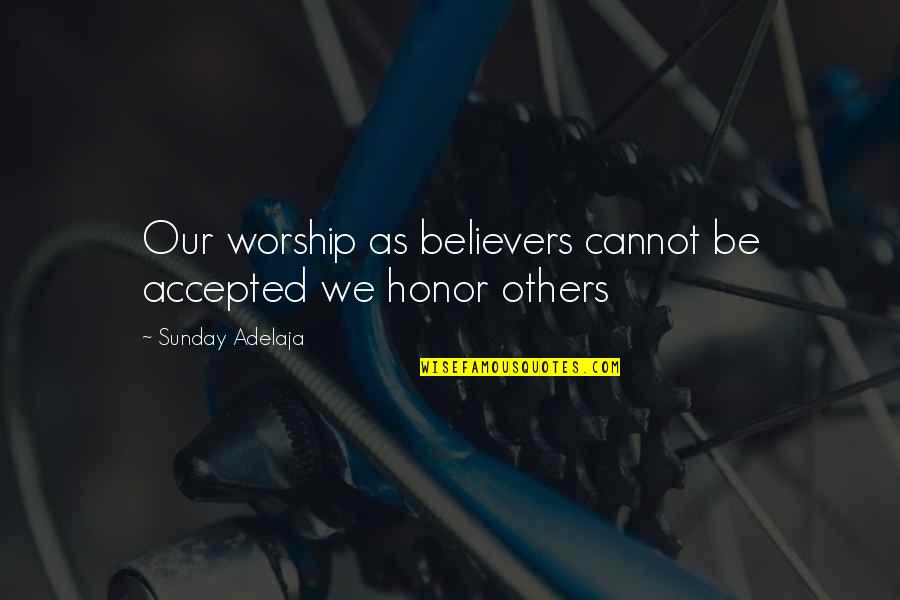 Our worship as believers cannot be accepted we honor others
—
Sunday Adelaja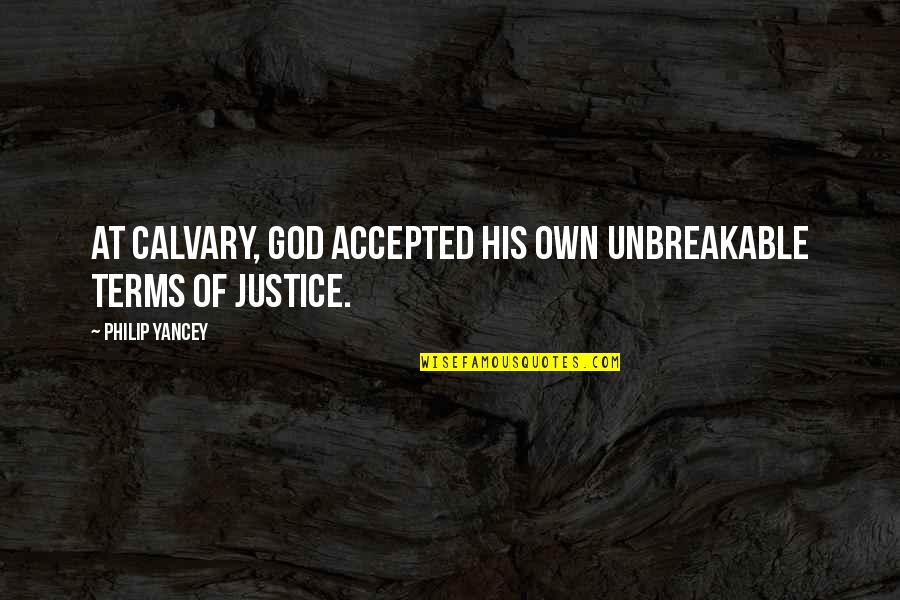 At Calvary, God accepted his own unbreakable terms of justice. —
Philip Yancey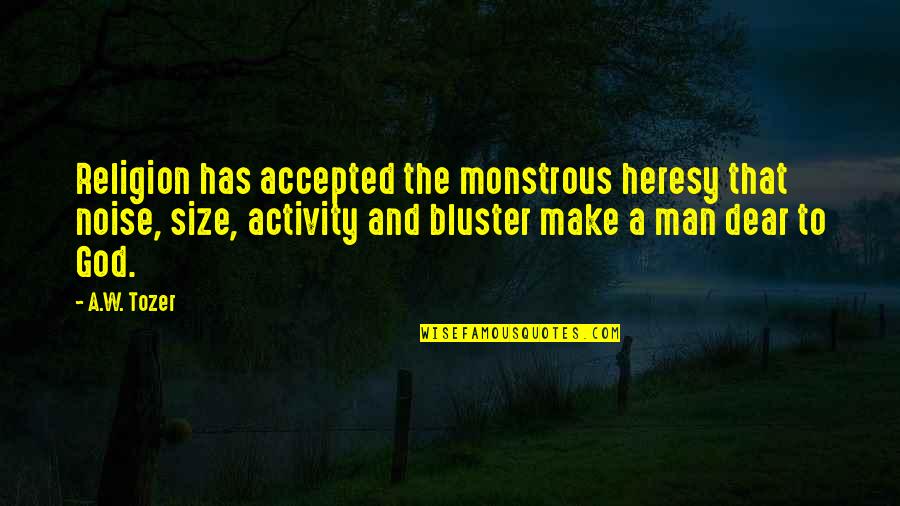 Religion has accepted the monstrous heresy that noise, size, activity and bluster make a man dear to God. —
A.W. Tozer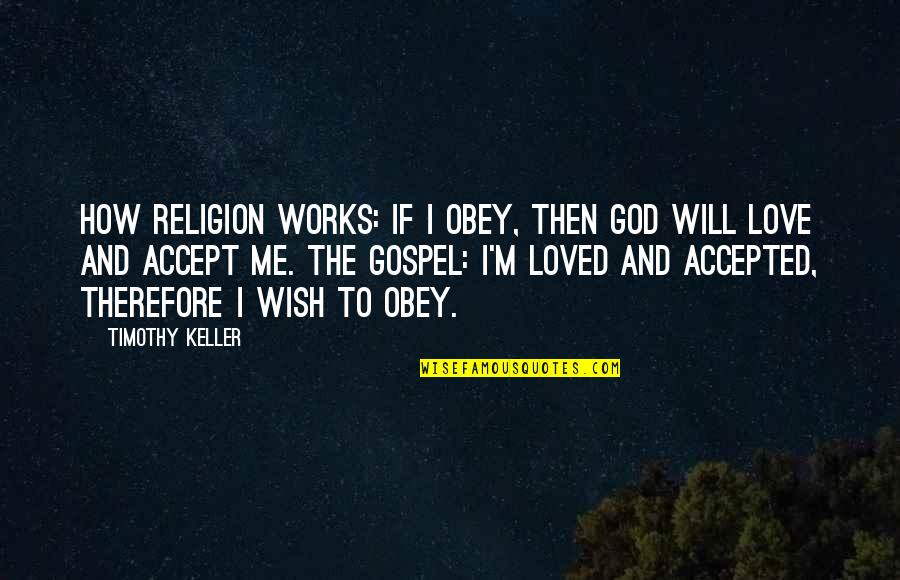 How Religion Works: If I obey, then God will love and accept me. The Gospel: I'm loved and accepted, therefore I wish to obey. —
Timothy Keller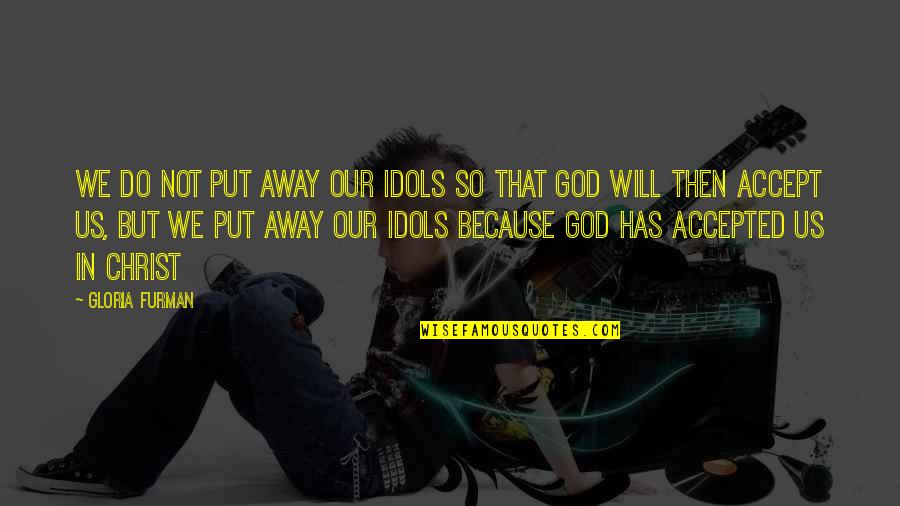 We do not put away our idols so that God will then accept us, but we put away our idols because God has accepted us in Christ —
Gloria Furman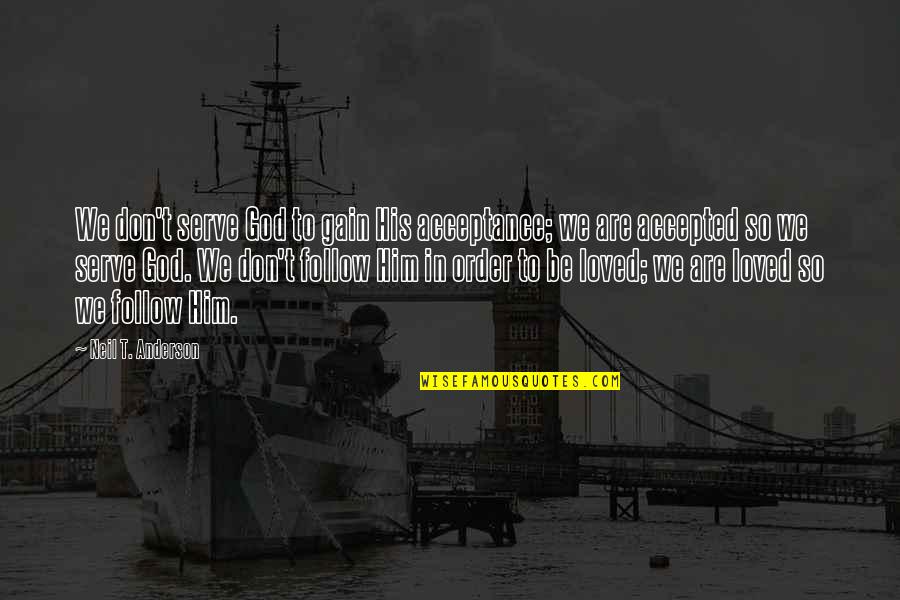 We don't serve God to gain His acceptance; we are accepted so we serve God. We don't follow Him in order to be loved; we are loved so we follow Him. —
Neil T. Anderson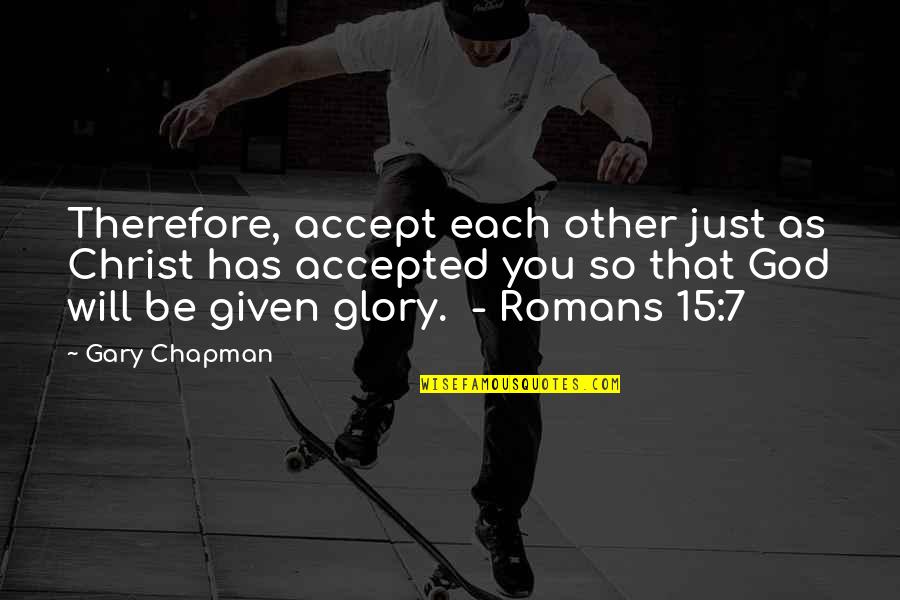 Therefore, accept each other just as Christ has accepted you so that God will be given glory. - Romans 15:7 —
Gary Chapman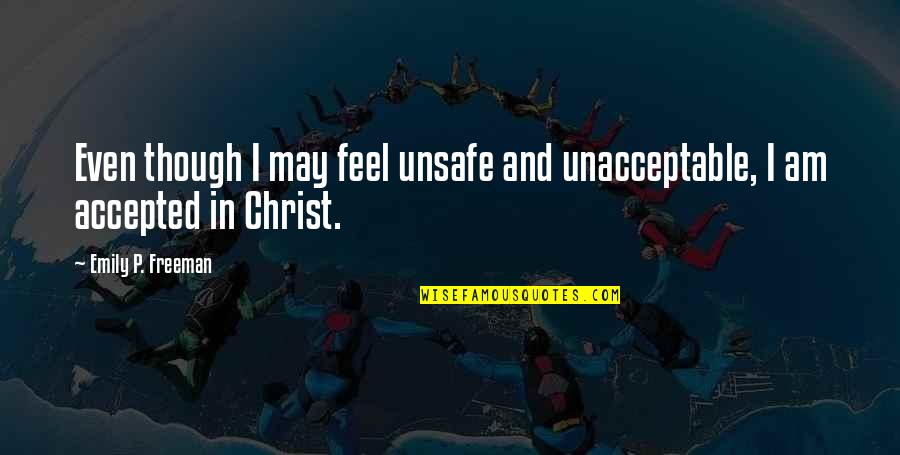 Even though I may feel unsafe and unacceptable, I am accepted in Christ. —
Emily P. Freeman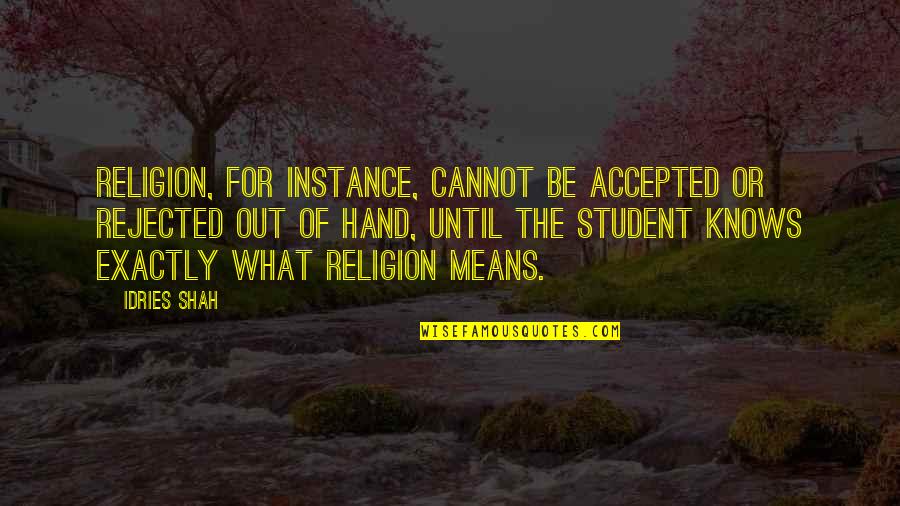 Religion, for instance, cannot be accepted or rejected out of hand, until the student knows exactly what religion means. —
Idries Shah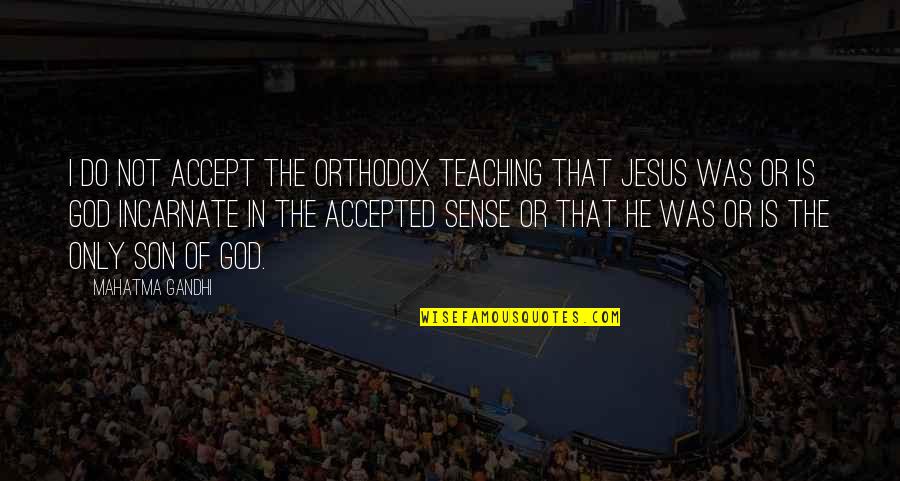 I do not accept the orthodox teaching that Jesus was or is God incarnate in the accepted sense or that he was or is the only Son of God. —
Mahatma Gandhi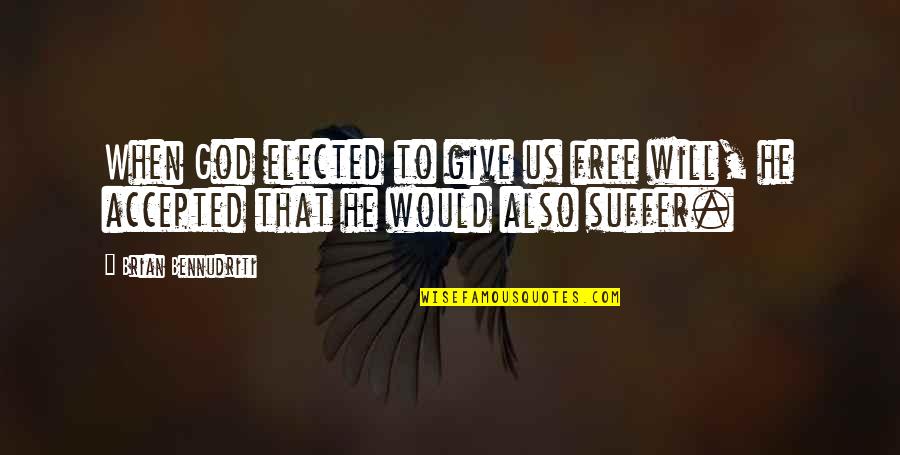 When God elected to give us free will, he accepted that he would also suffer. —
Brian Bennudriti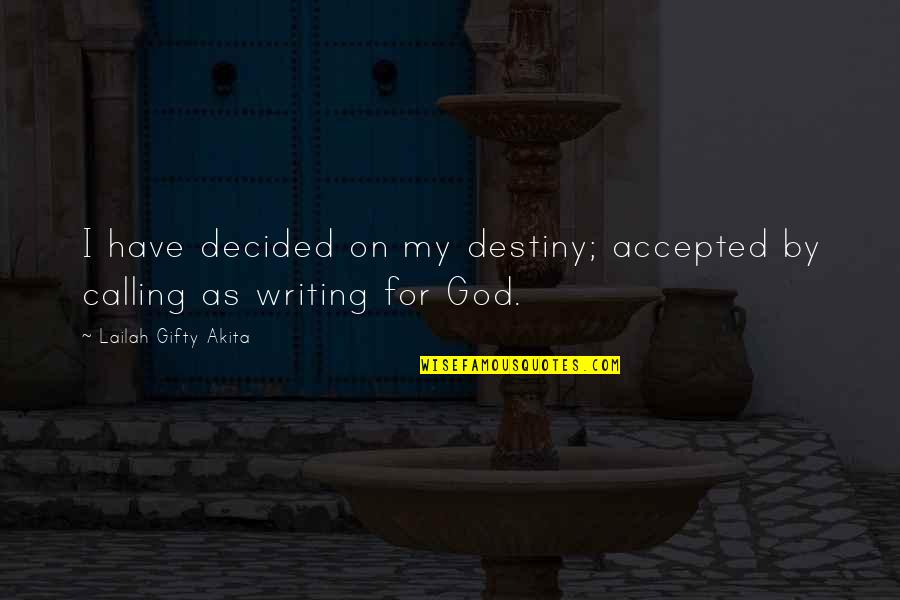 I have decided on my destiny; accepted by calling as writing for God. —
Lailah Gifty Akita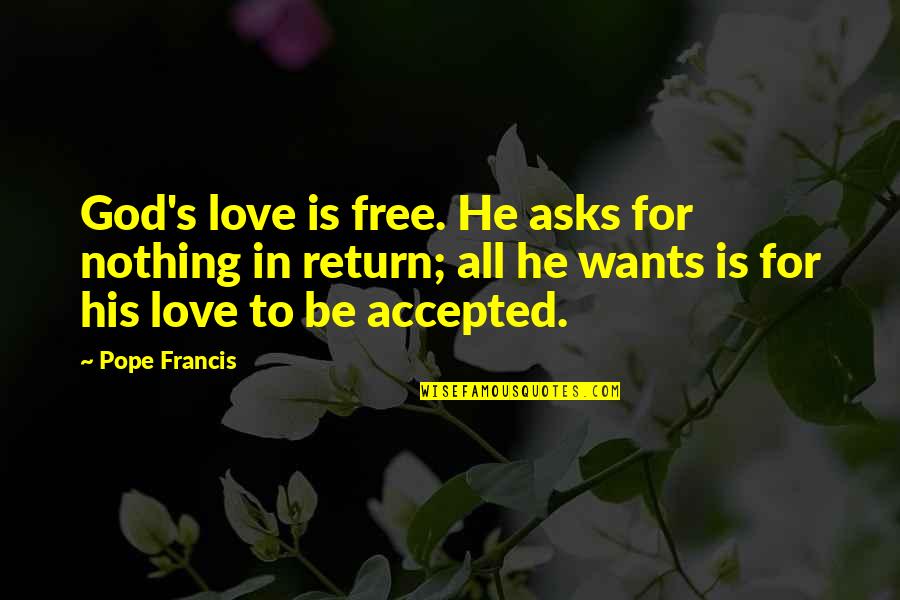 God's love is free. He asks for nothing in return; all he wants is for his love to be accepted. —
Pope Francis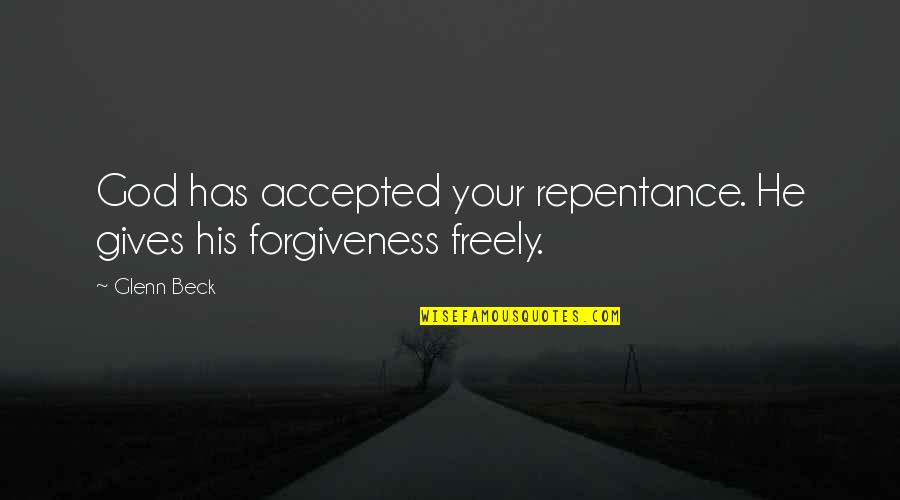 God has accepted your repentance. He gives his forgiveness freely. —
Glenn Beck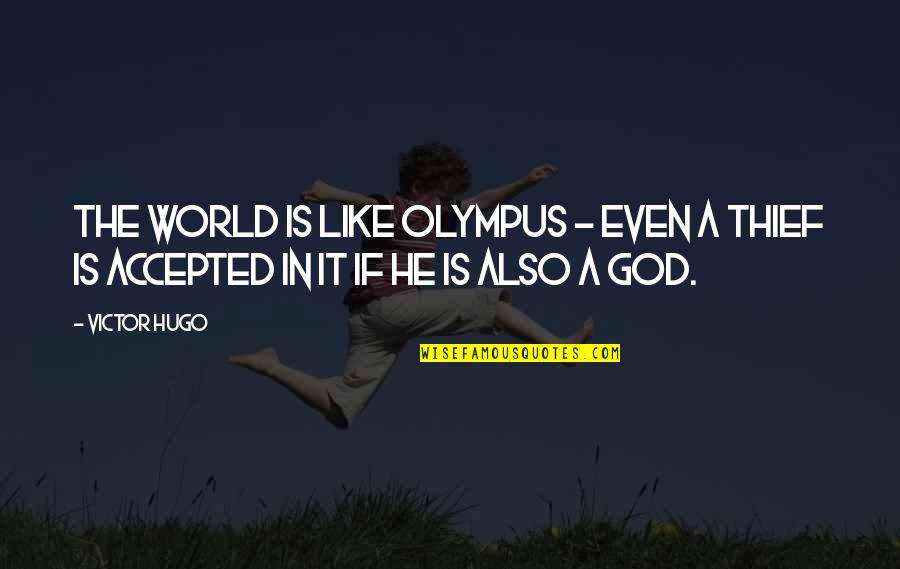 The world is like Olympus - even a thief is accepted in it if he is also a god. —
Victor Hugo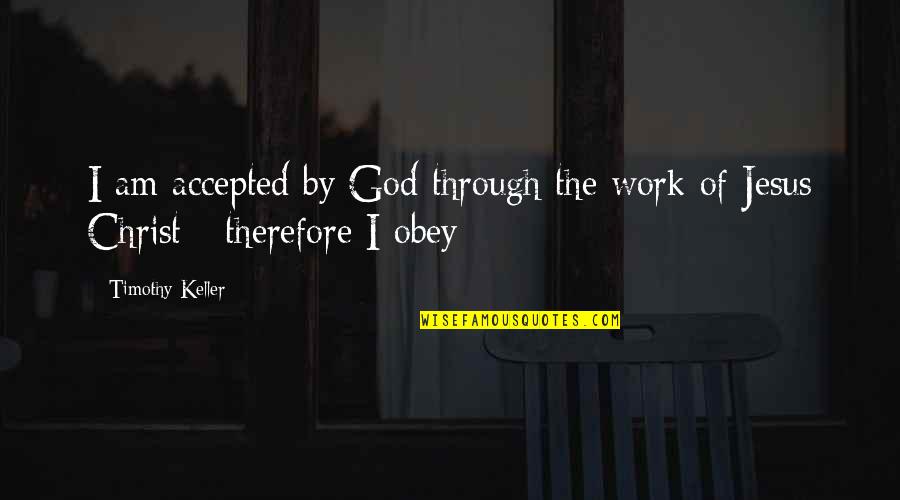 I am accepted by God through the work of Jesus Christ - therefore I obey —
Timothy Keller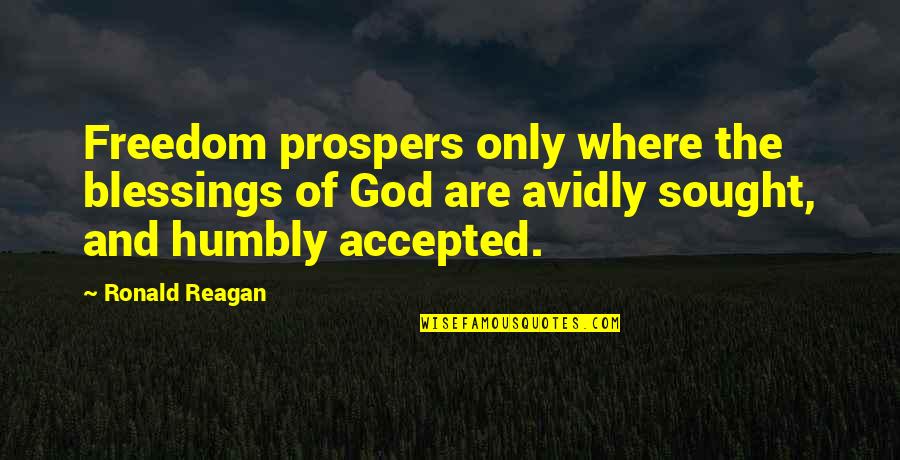 Freedom prospers only where the blessings of God are avidly sought, and humbly accepted. —
Ronald Reagan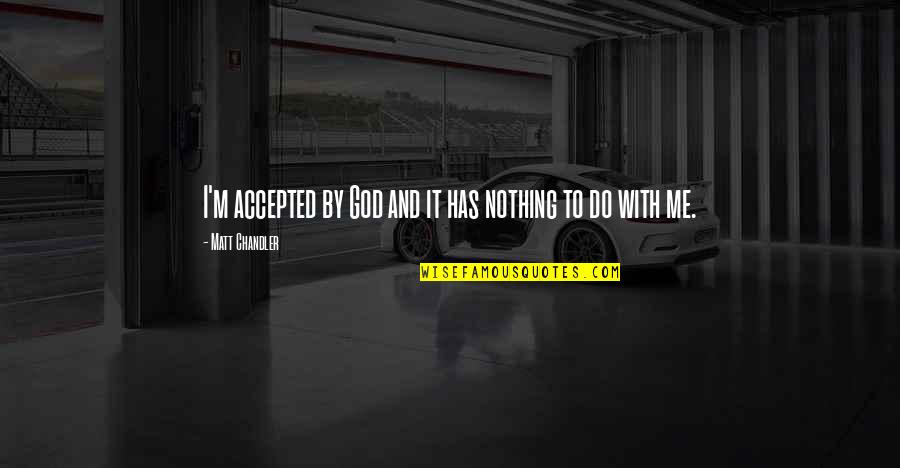 I'm accepted by God and it has nothing to do with me. —
Matt Chandler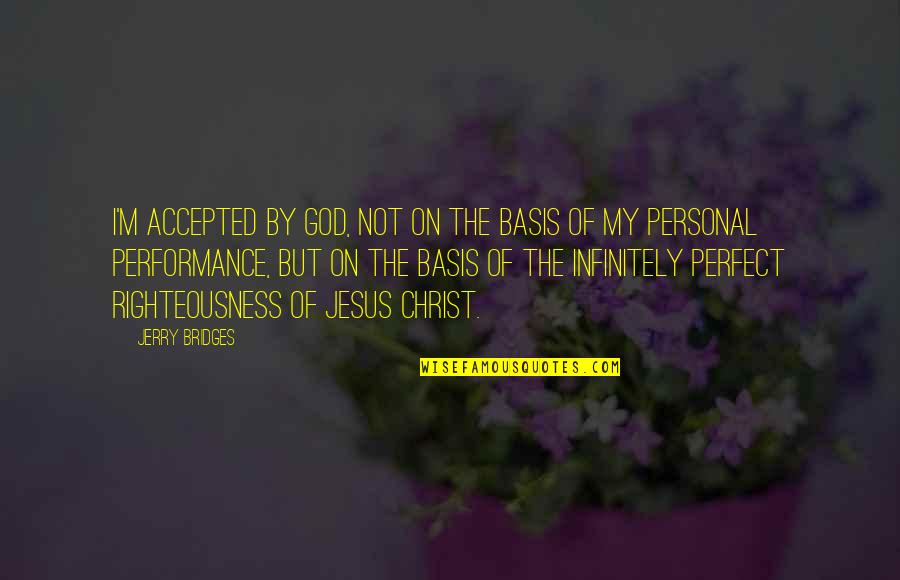 I'm accepted by God, not on the basis of my personal performance, but on the basis of the infinitely perfect righteousness of Jesus Christ. —
Jerry Bridges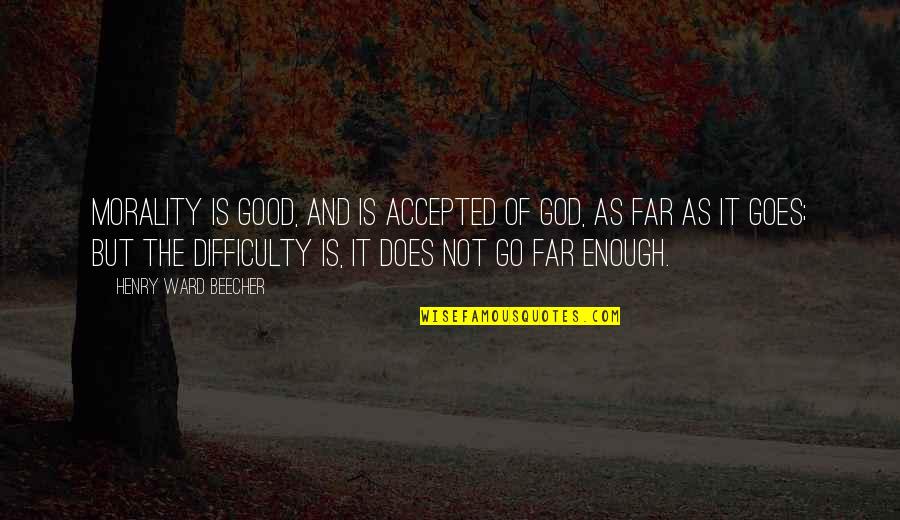 Morality is good, and is accepted of God, as far as it goes; but the difficulty is, it does not go far enough. —
Henry Ward Beecher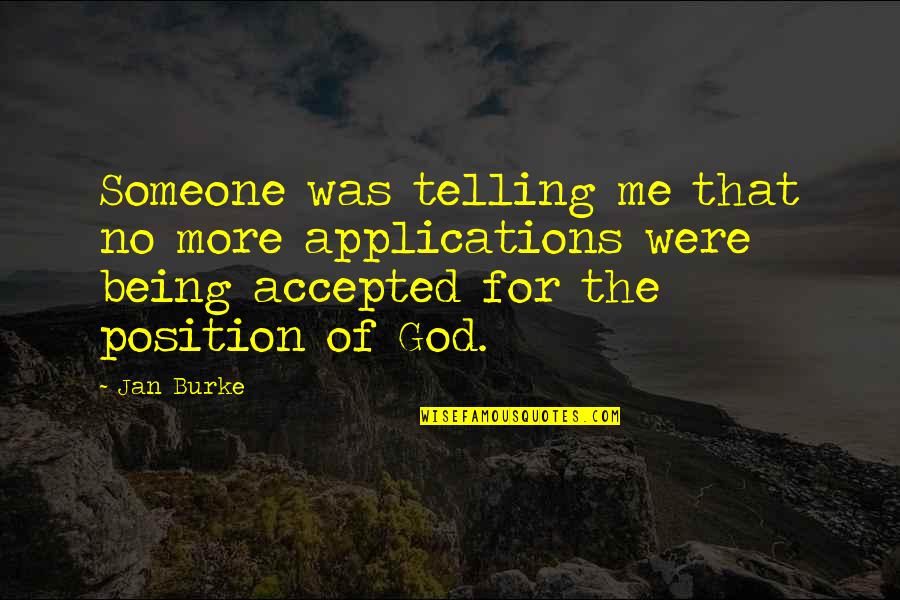 Someone was telling me that no more applications were being accepted for the position of God. —
Jan Burke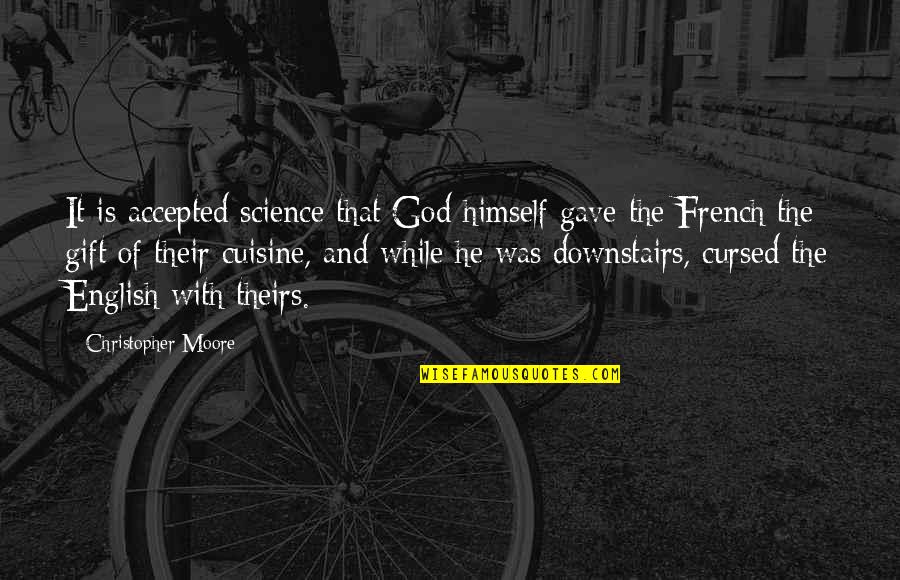 It is accepted science that God himself gave the French the gift of their cuisine, and while he was downstairs, cursed the English with theirs. —
Christopher Moore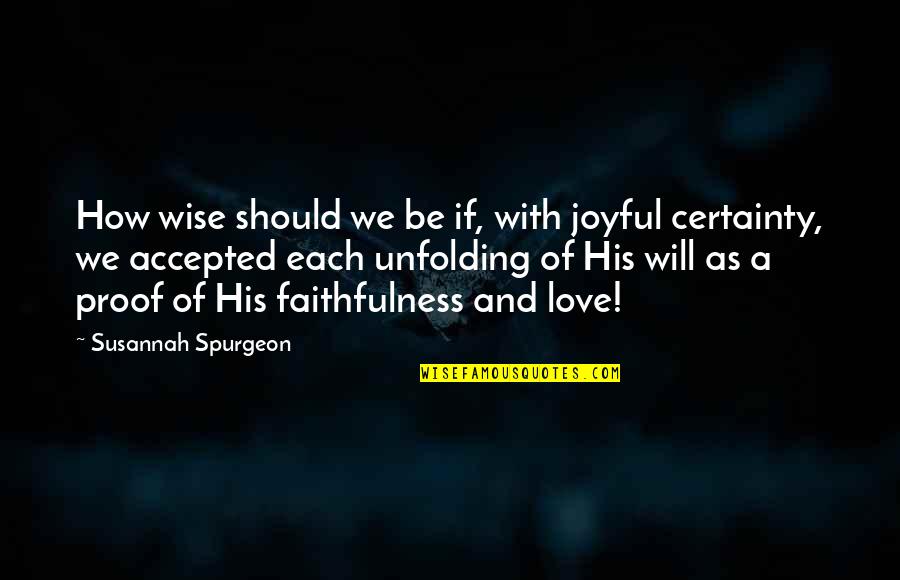 How wise should we be if, with joyful certainty, we accepted each unfolding of His will as a proof of His faithfulness and love! —
Susannah Spurgeon