Absurdly Quotes
Collection of top 42 famous quotes about Absurdly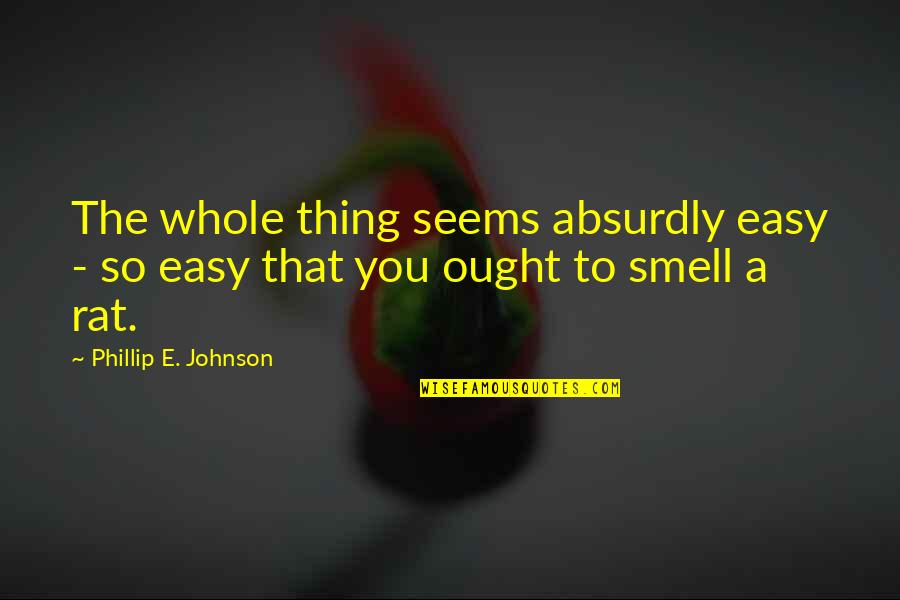 The whole thing seems absurdly easy - so easy that you ought to smell a rat.
—
Phillip E. Johnson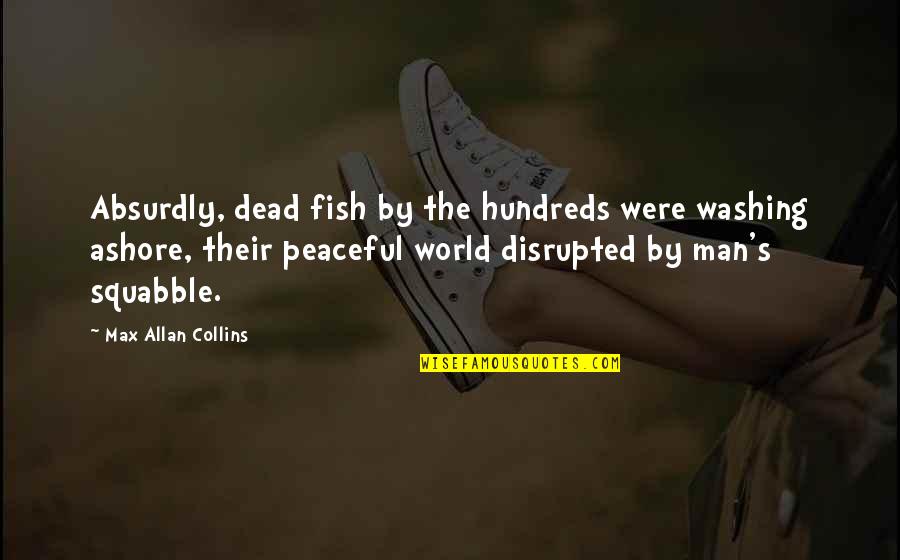 Absurdly, dead fish by the hundreds were washing ashore, their peaceful world disrupted by man's squabble.
—
Max Allan Collins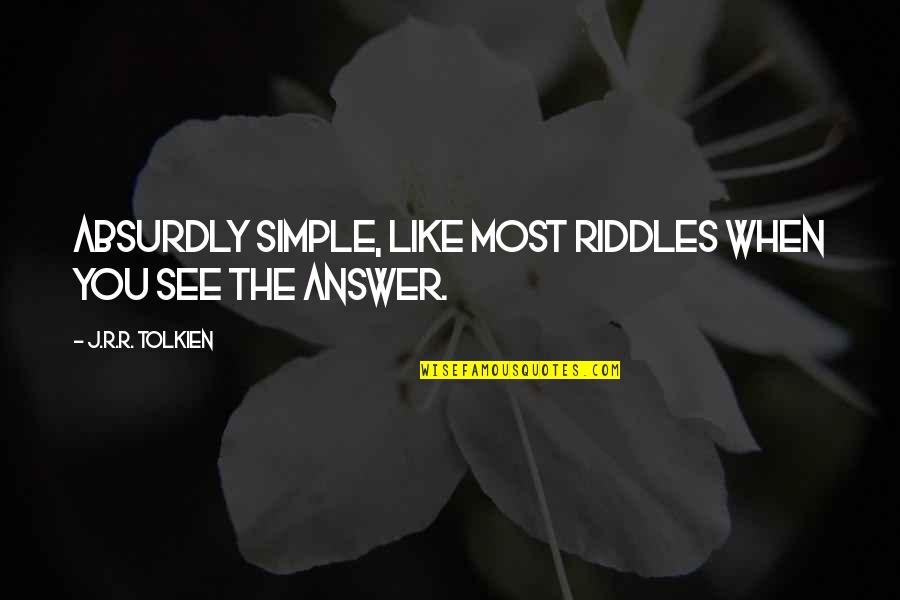 Absurdly simple, like most riddles when you see the answer.
—
J.R.R. Tolkien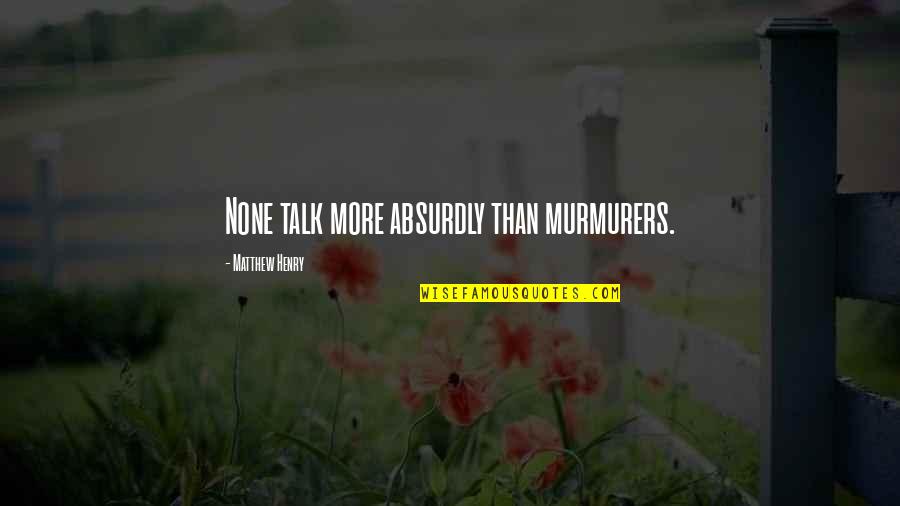 None talk more absurdly than murmurers.
—
Matthew Henry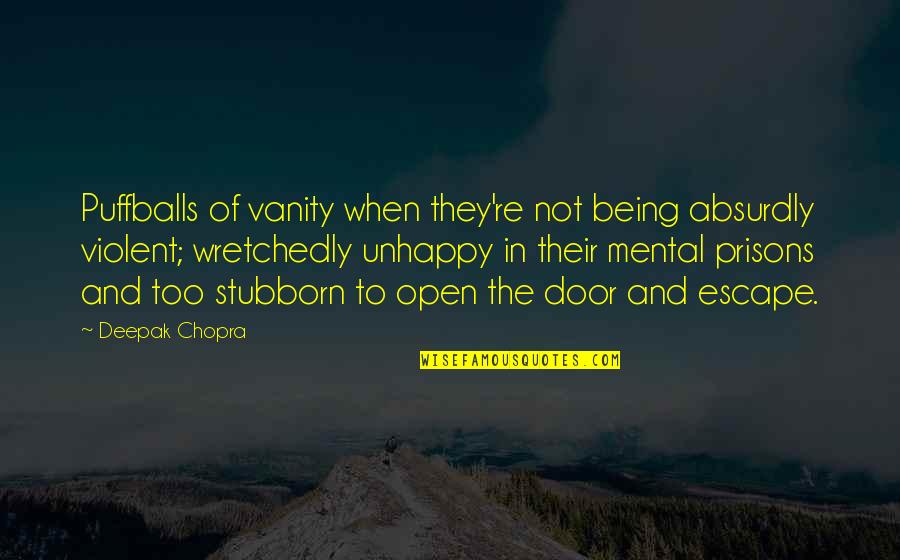 Puffballs of vanity when they're not being
absurdly
violent; wretchedly unhappy in their mental prisons and too stubborn to open the door and escape. —
Deepak Chopra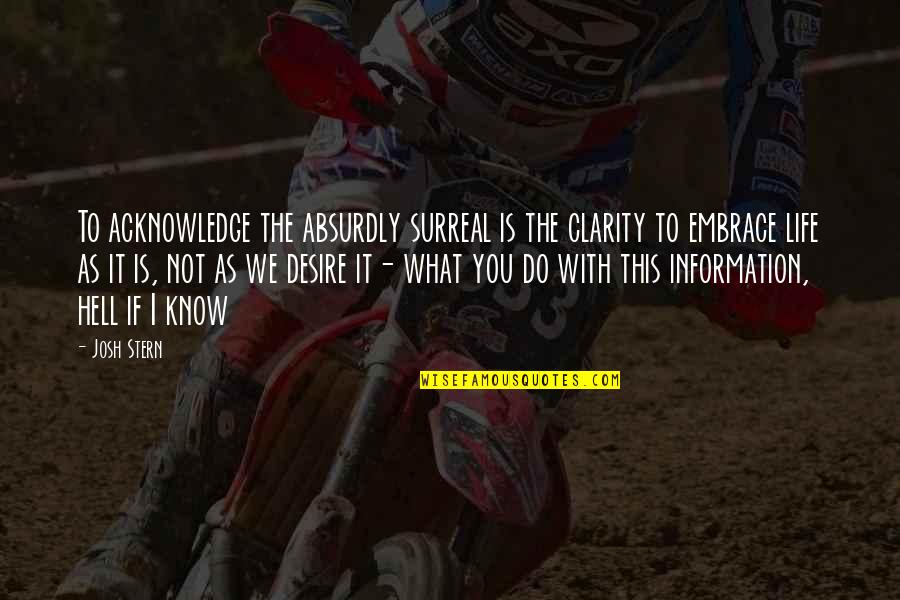 To acknowledge the
absurdly
surreal is the clarity to embrace life as it is, not as we desire it- what you do with this information, hell if I know —
Josh Stern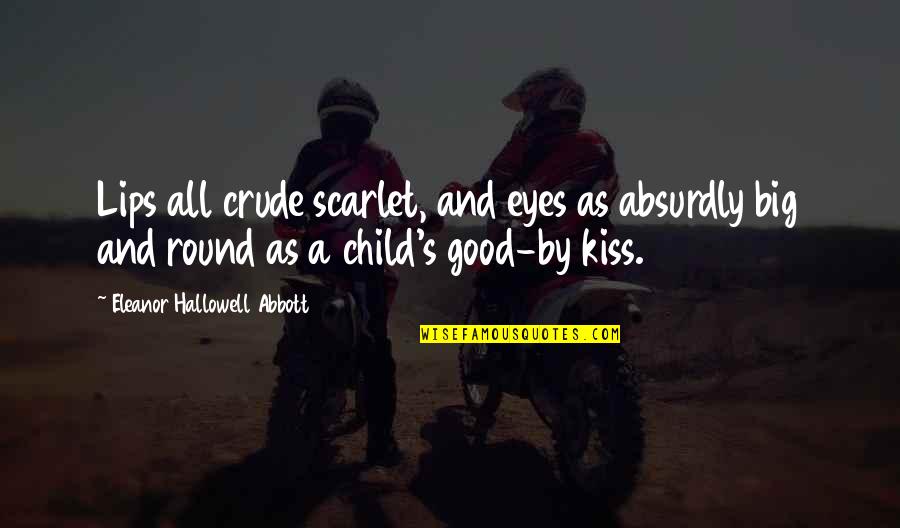 Lips all crude scarlet, and eyes as
absurdly
big and round as a child's good-by kiss. —
Eleanor Hallowell Abbott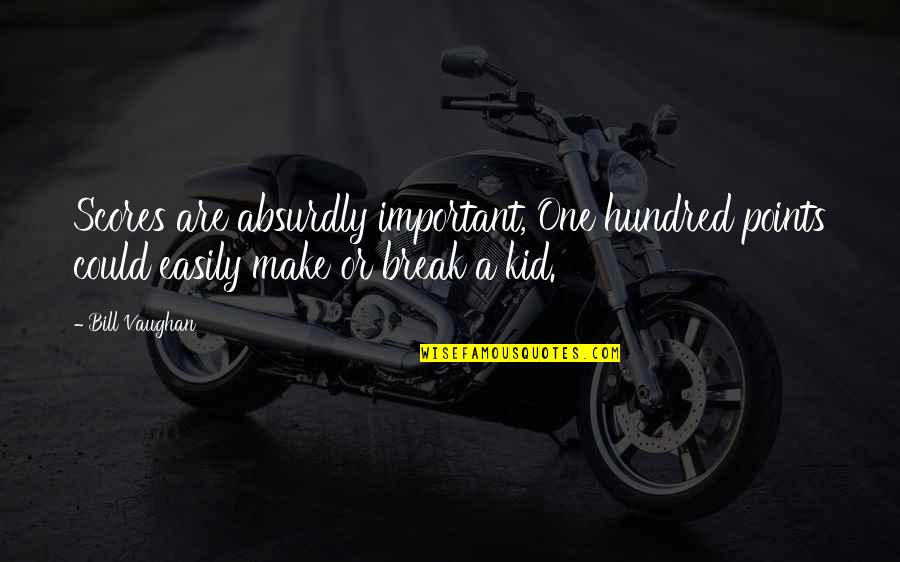 Scores are
absurdly
important, One hundred points could easily make or break a kid. —
Bill Vaughan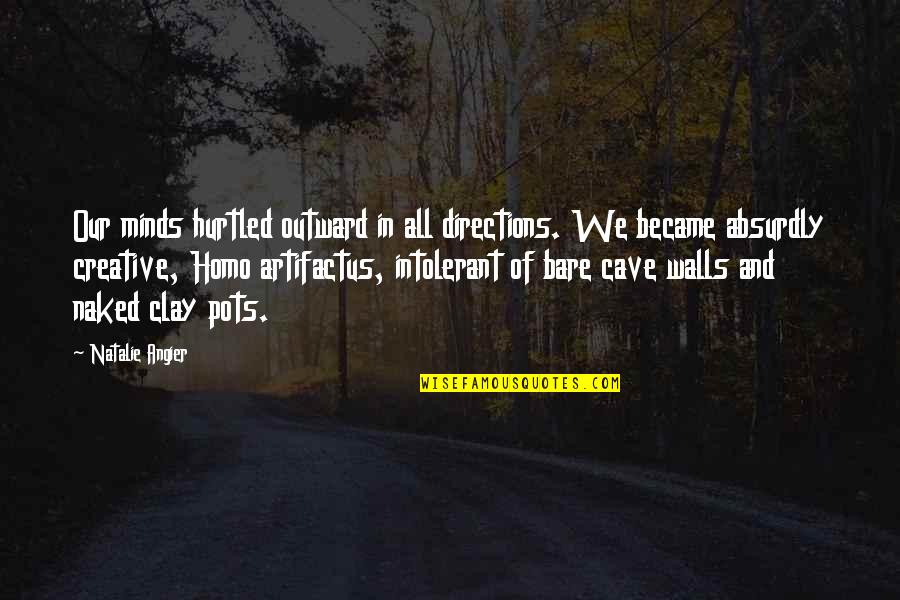 Our minds hurtled outward in all directions. We became
absurdly
creative, Homo artifactus, intolerant of bare cave walls and naked clay pots. —
Natalie Angier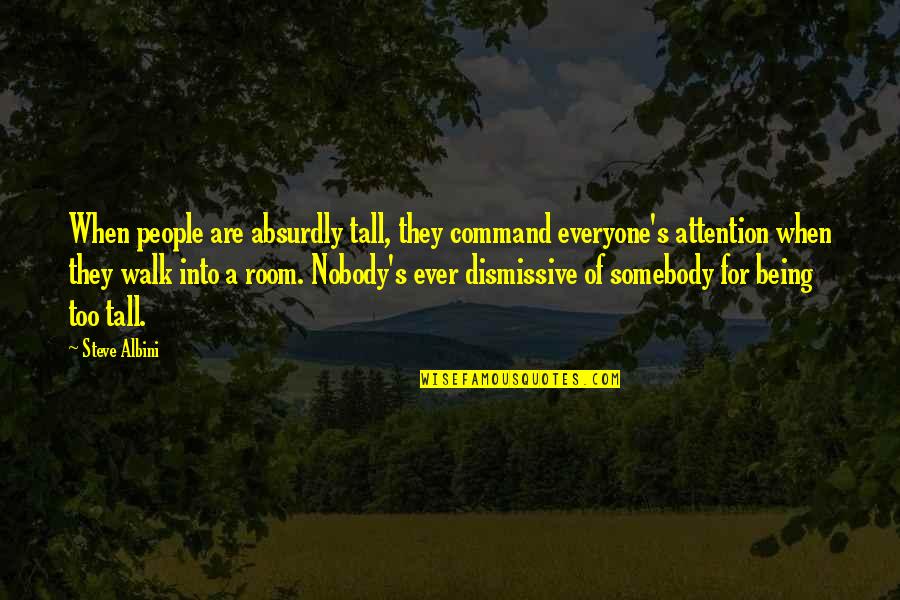 When people are
absurdly
tall, they command everyone's attention when they walk into a room. Nobody's ever dismissive of somebody for being too tall. —
Steve Albini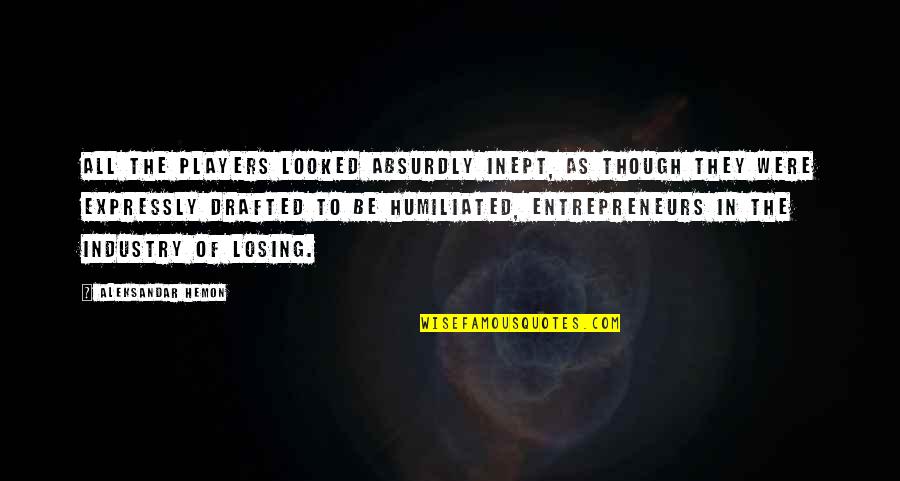 All the players looked
absurdly
inept, as though they were expressly drafted to be humiliated, entrepreneurs in the industry of losing. —
Aleksandar Hemon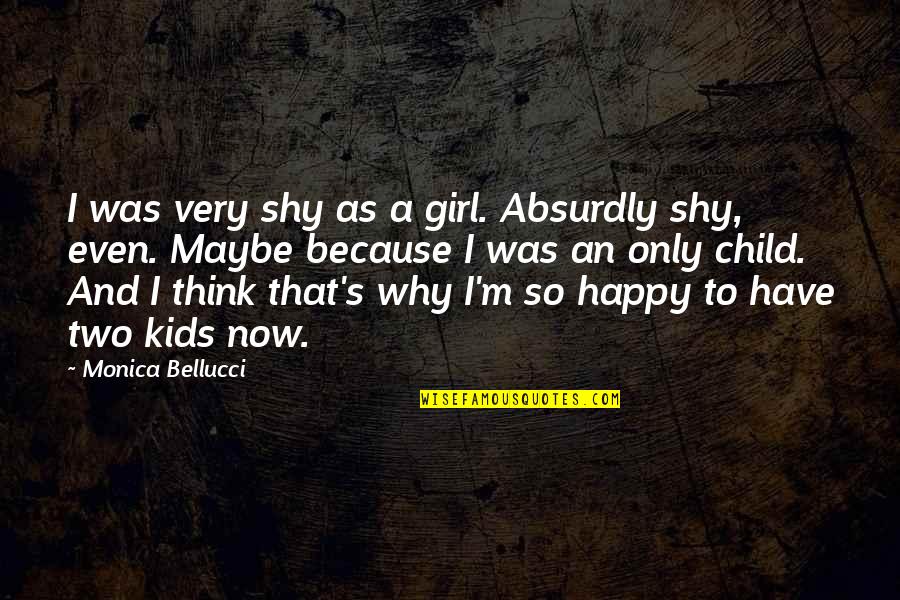 I was very shy as a girl.
Absurdly
shy, even. Maybe because I was an only child. And I think that's why I'm so happy to have two kids now. —
Monica Bellucci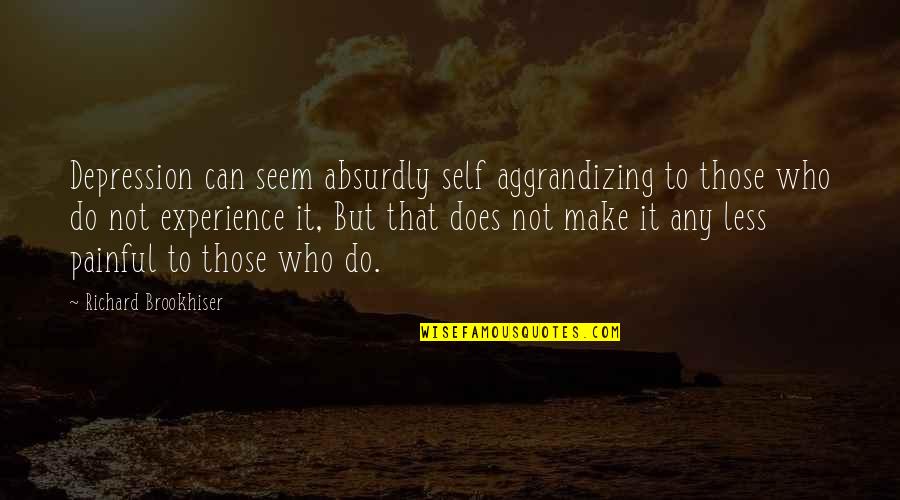 Depression can seem
absurdly
self aggrandizing to those who do not experience it, But that does not make it any less painful to those who do. —
Richard Brookhiser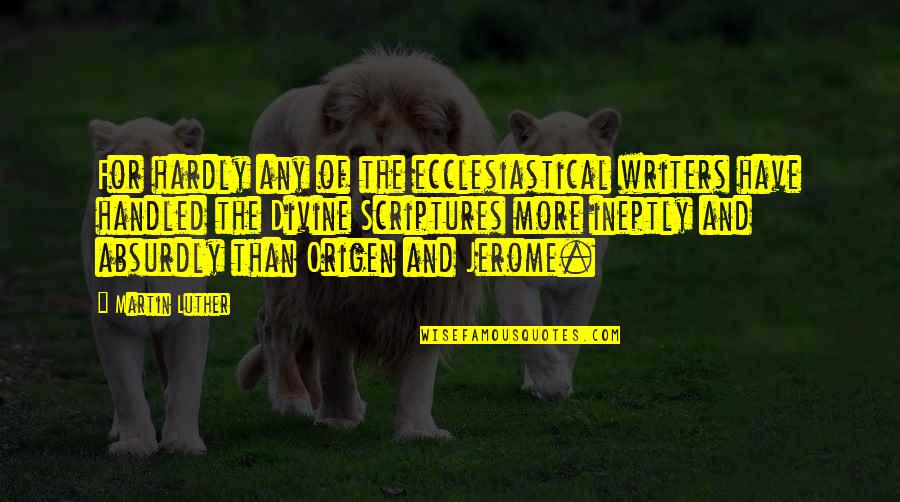 For hardly any of the ecclesiastical writers have handled the Divine Scriptures more ineptly and
absurdly
than Origen and Jerome. —
Martin Luther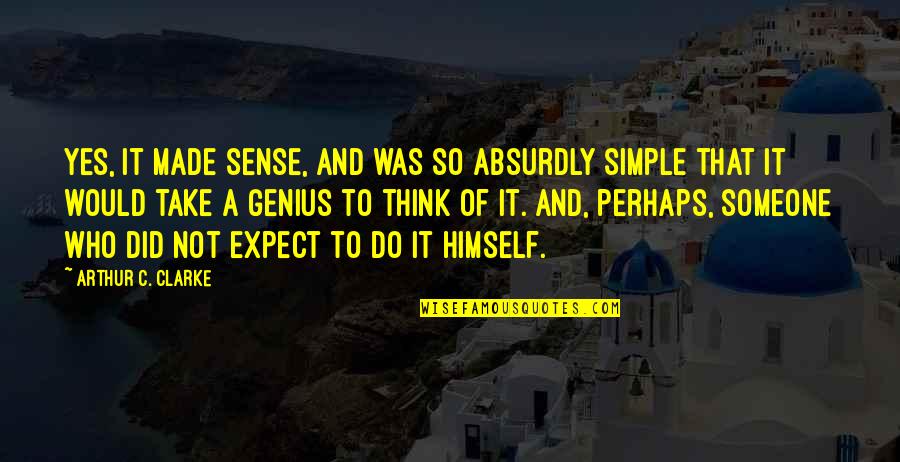 Yes, it made sense, and was so
absurdly
simple that it would take a genius to think of it. And, perhaps, someone who did not expect to do it himself. —
Arthur C. Clarke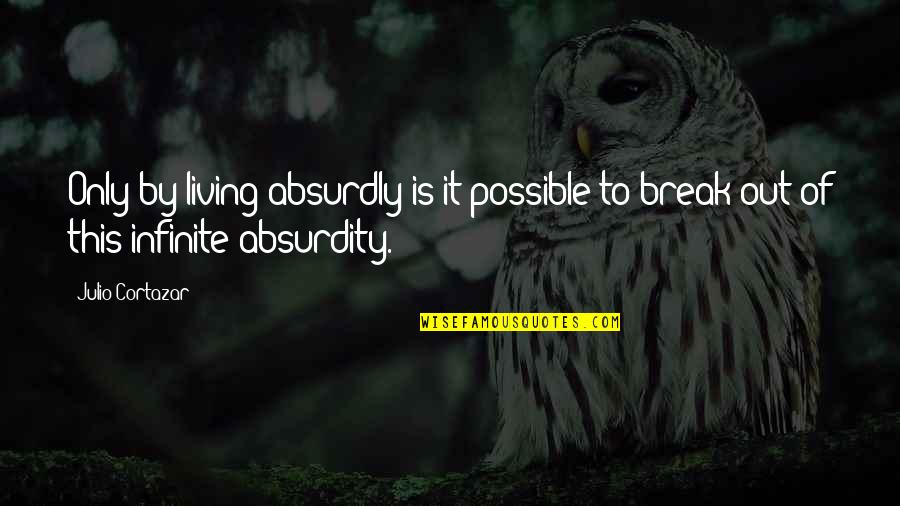 Only by living
absurdly
is it possible to break out of this infinite absurdity. —
Julio Cortazar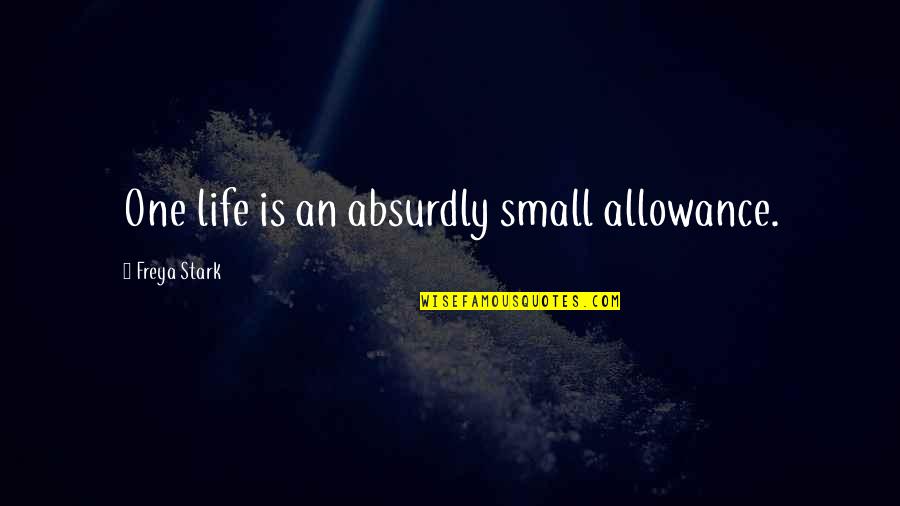 One life is an
absurdly
small allowance. —
Freya Stark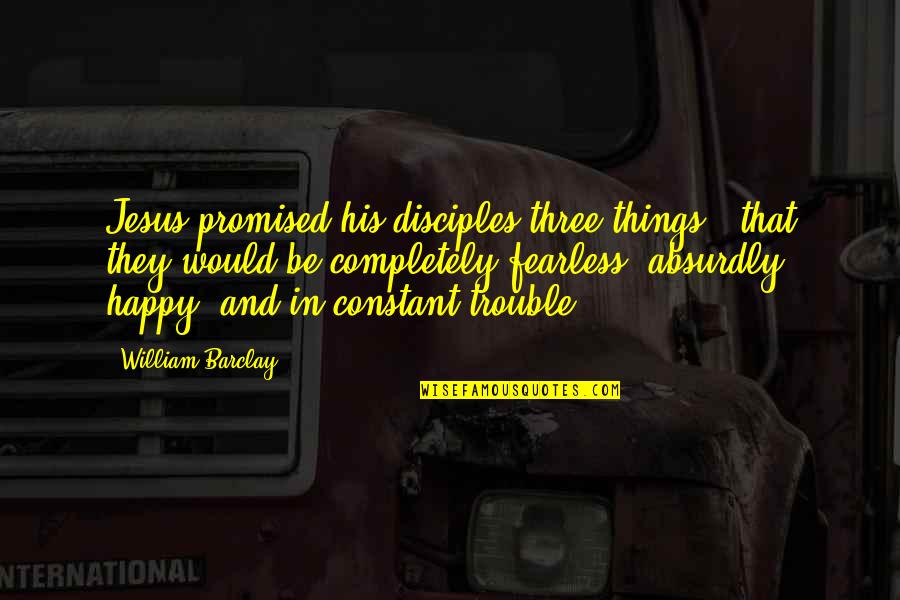 Jesus promised his disciples three things - that they would be completely fearless,
absurdly
happy, and in constant trouble. —
William Barclay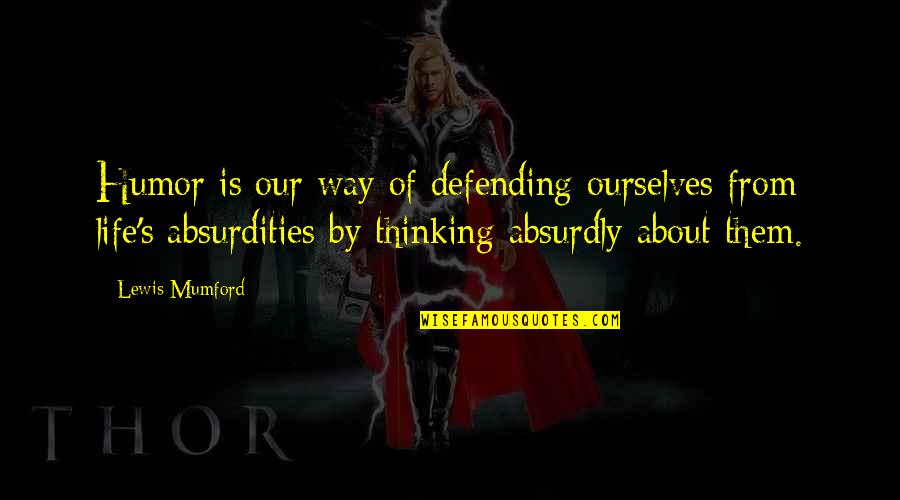 Humor is our way of defending ourselves from life's absurdities by thinking
absurdly
about them. —
Lewis Mumford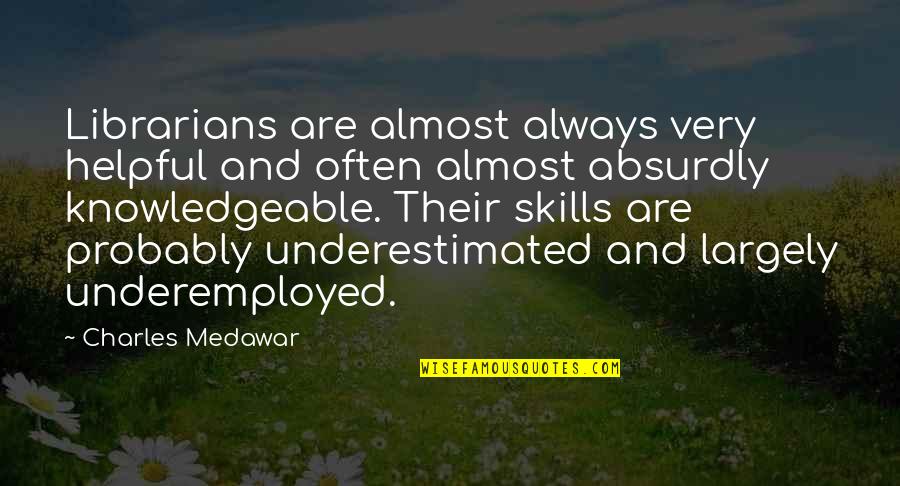 Librarians are almost always very helpful and often almost
absurdly
knowledgeable. Their skills are probably underestimated and largely underemployed. —
Charles Medawar
First you write down your goal; your second job is to break down your goal into a series of steps, beginning with steps which are
absurdly
easy. —
Fitzhugh Dodson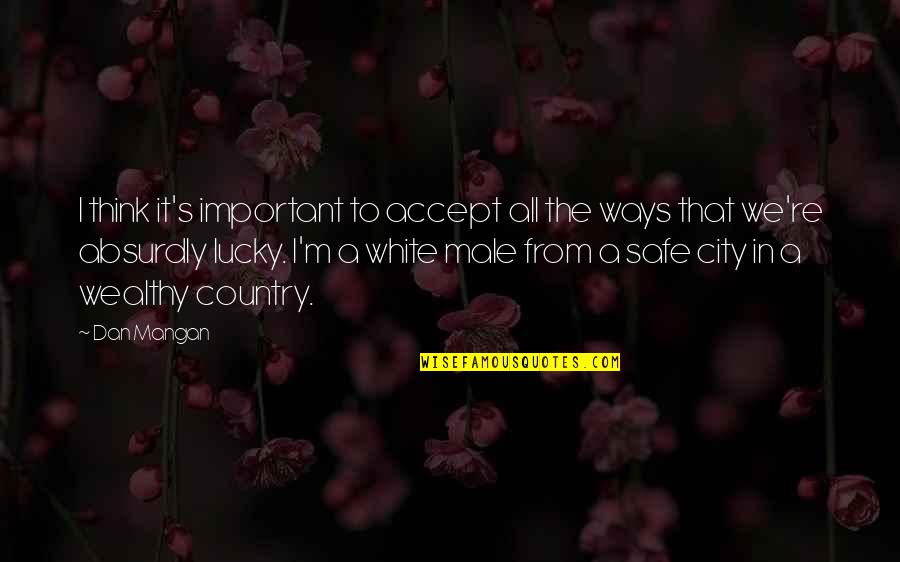 I think it's important to accept all the ways that we're
absurdly
lucky. I'm a white male from a safe city in a wealthy country. —
Dan Mangan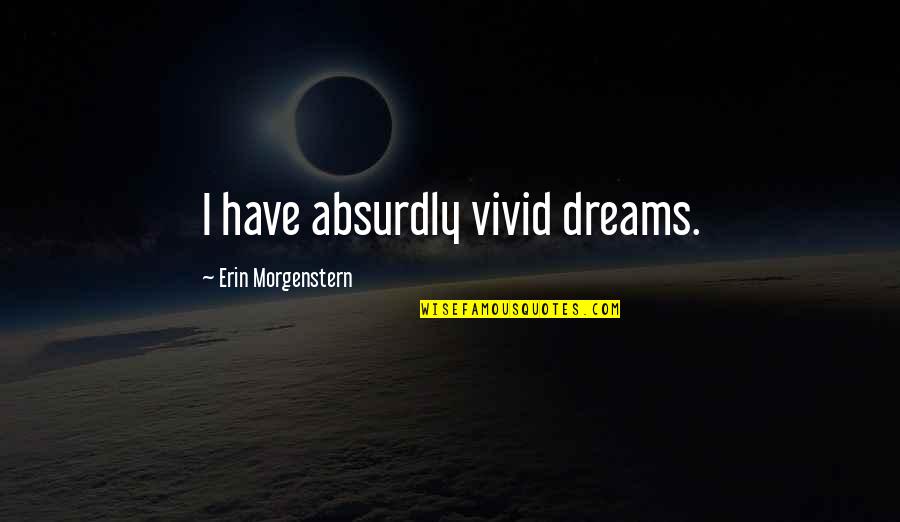 I have
absurdly
vivid dreams. —
Erin Morgenstern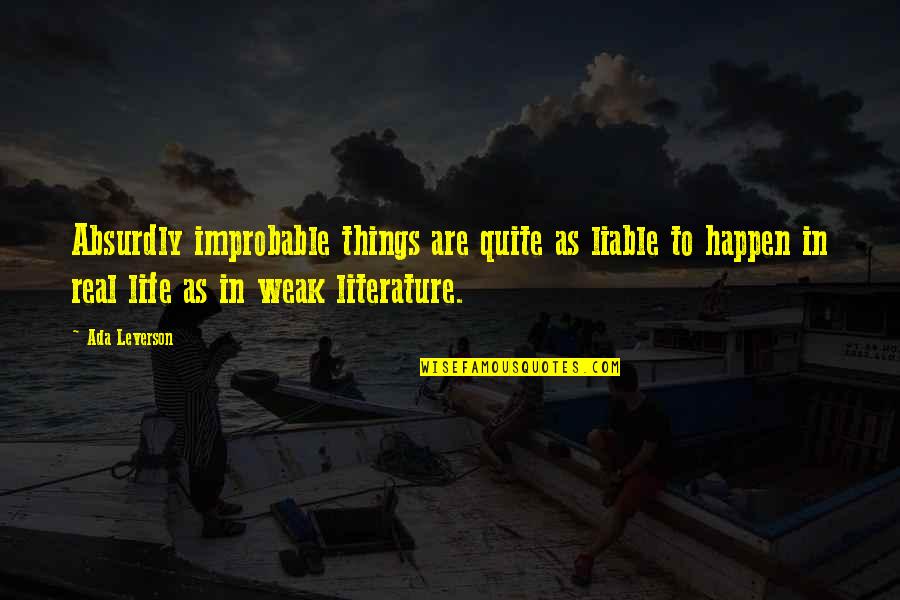 Absurdly
improbable things are quite as liable to happen in real life as in weak literature. —
Ada Leverson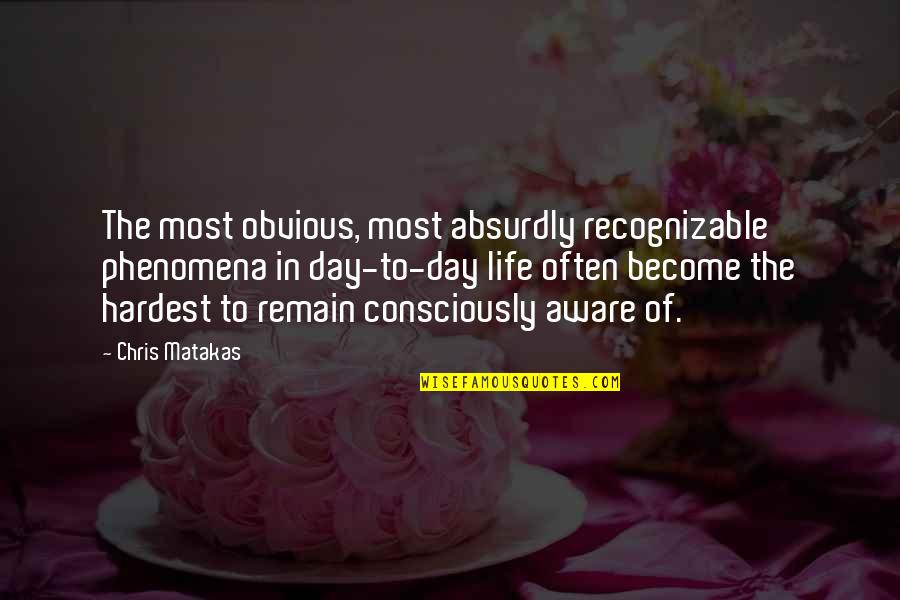 The most obvious, most
absurdly
recognizable phenomena in day-to-day life often become the hardest to remain consciously aware of. —
Chris Matakas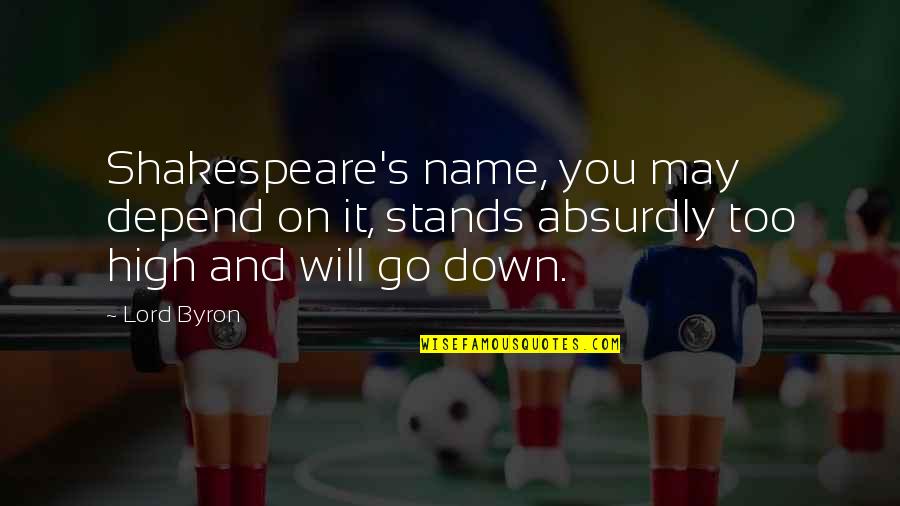 Shakespeare's name, you may depend on it, stands
absurdly
too high and will go down. —
Lord Byron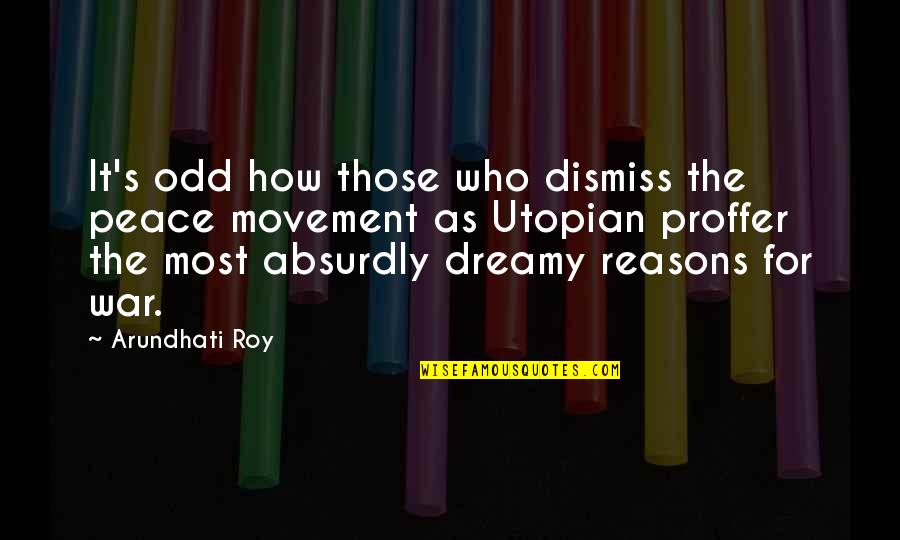 It's odd how those who dismiss the peace movement as Utopian proffer the most
absurdly
dreamy reasons for war. —
Arundhati Roy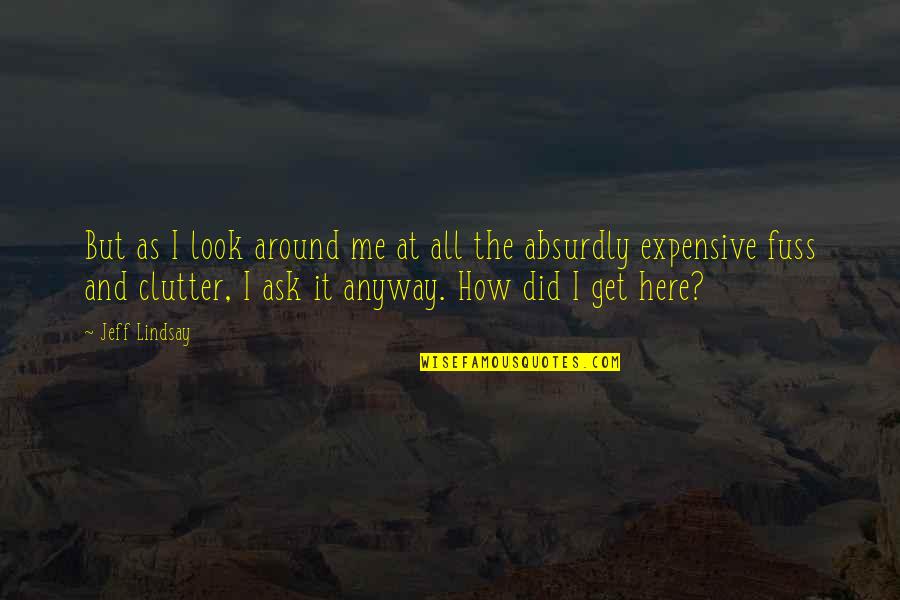 But as I look around me at all the
absurdly
expensive fuss and clutter, I ask it anyway. How did I get here? —
Jeff Lindsay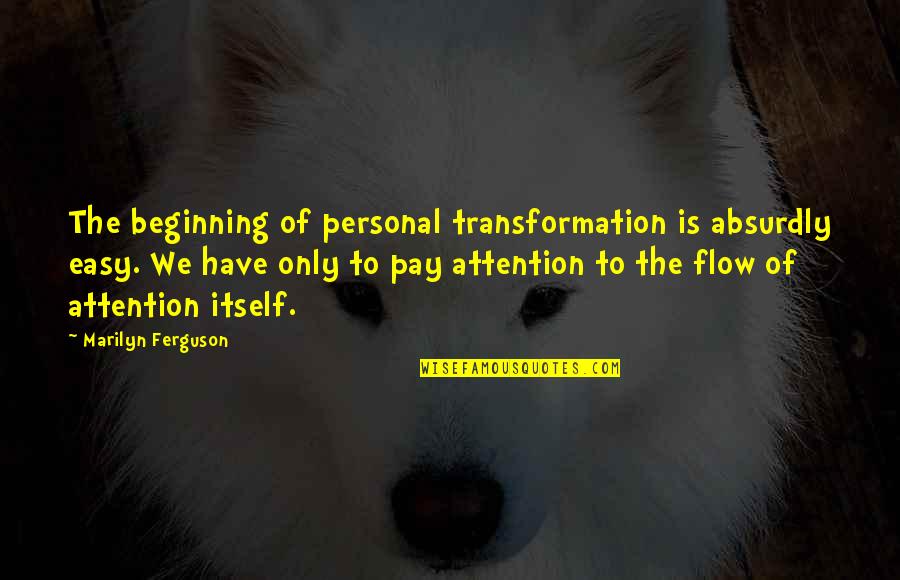 The beginning of personal transformation is
absurdly
easy. We have only to pay attention to the flow of attention itself. —
Marilyn Ferguson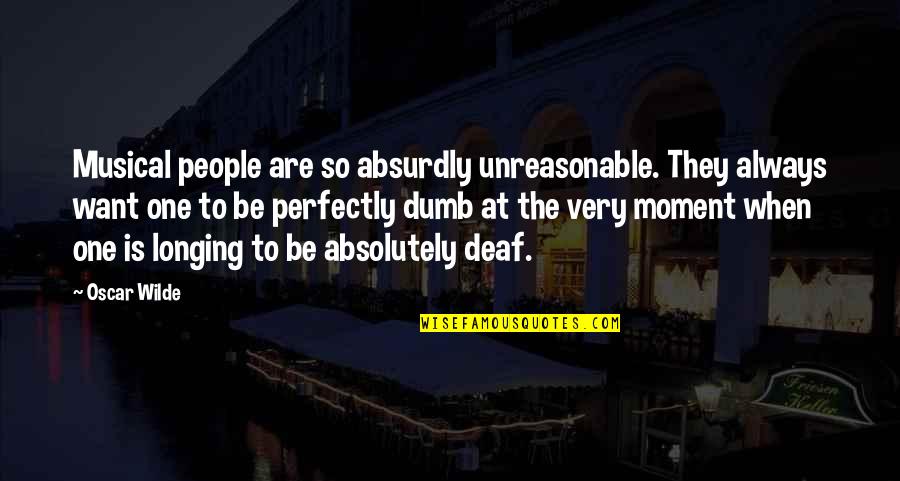 Musical people are so
absurdly
unreasonable. They always want one to be perfectly dumb at the very moment when one is longing to be absolutely deaf. —
Oscar Wilde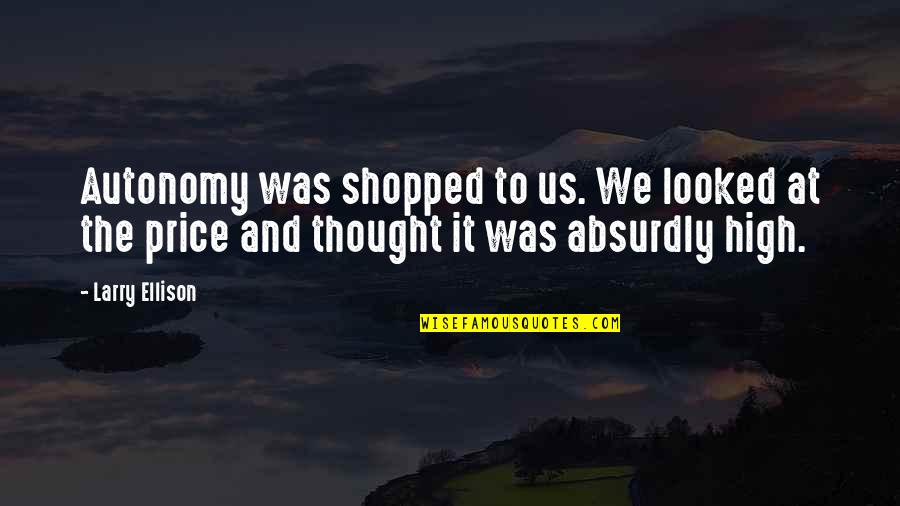 Autonomy was shopped to us. We looked at the price and thought it was
absurdly
high. —
Larry Ellison