A Quiet Night Quotes
Collection of top 39 famous quotes about A Quiet Night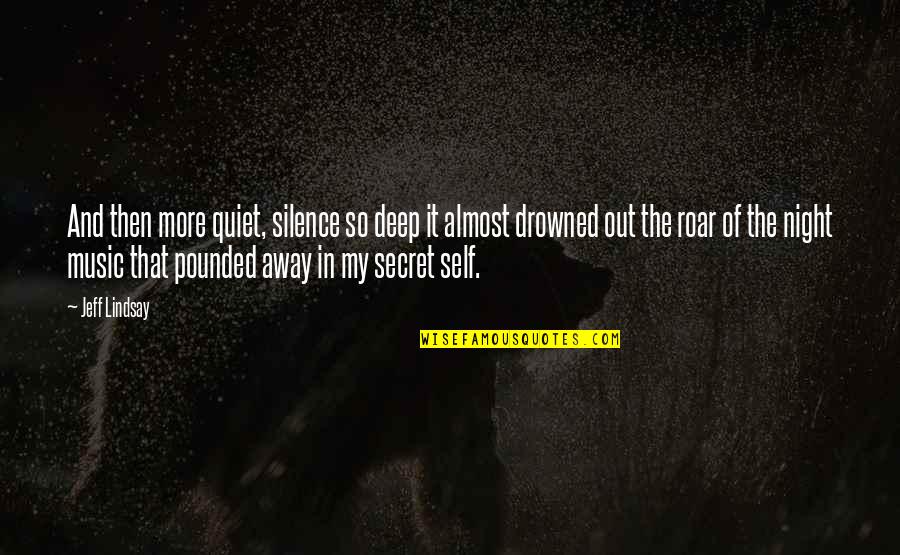 And then more quiet, silence so deep it almost drowned out the roar of the night music that pounded away in my secret self.
—
Jeff Lindsay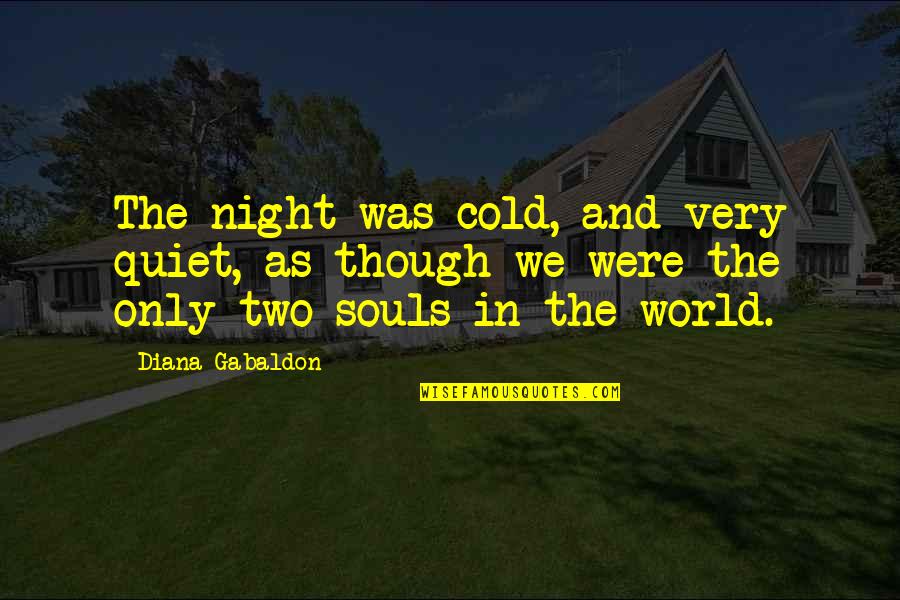 The night was cold, and very quiet, as though we were the only two souls in the world.
—
Diana Gabaldon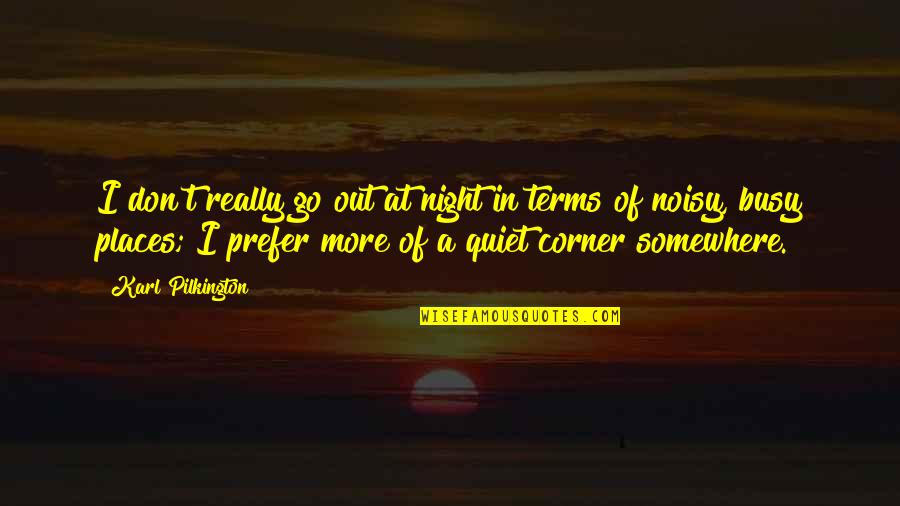 I don't really go out at night in terms of noisy, busy places; I prefer more of a quiet corner somewhere.
—
Karl Pilkington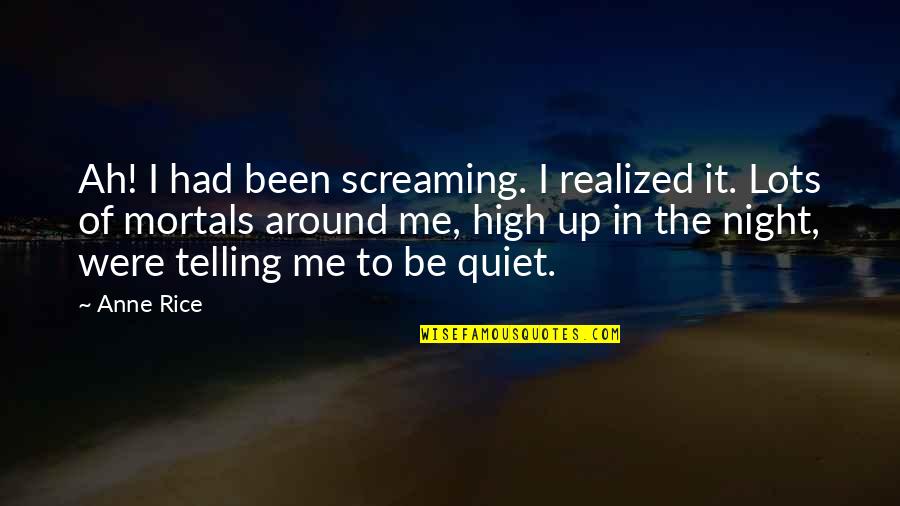 Ah! I had been screaming. I realized it. Lots of mortals around me, high up in the night, were telling me to be quiet.
—
Anne Rice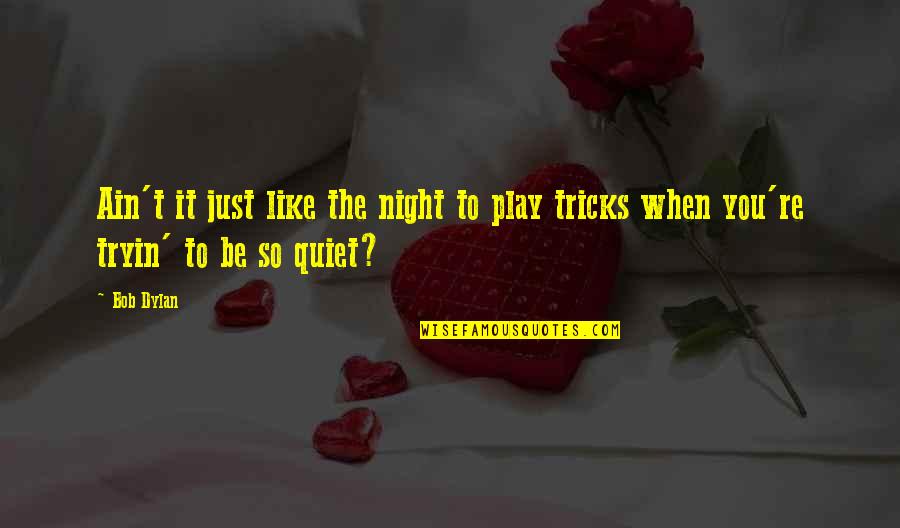 Ain't it just like the night to play tricks when you're tryin' to be so quiet?
—
Bob Dylan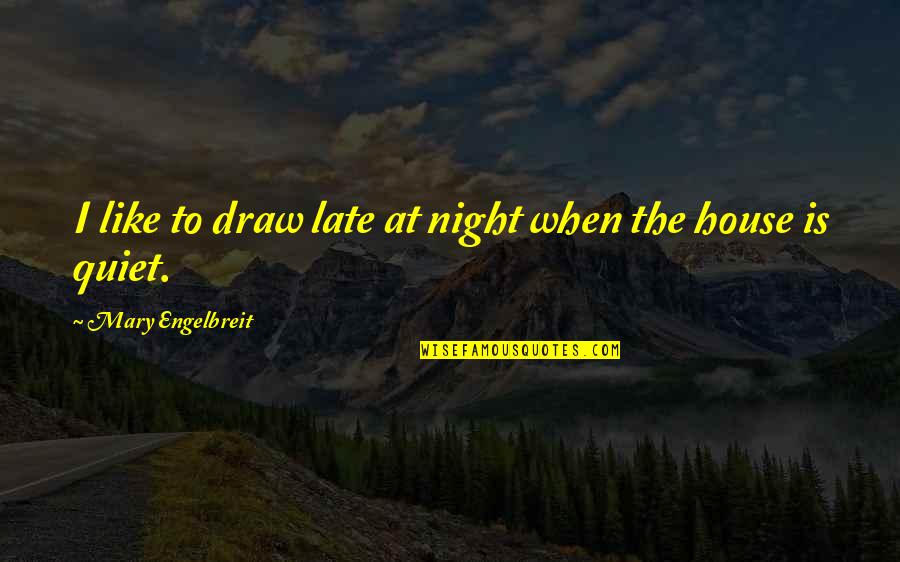 I like to draw late at night when the house is quiet.
—
Mary Engelbreit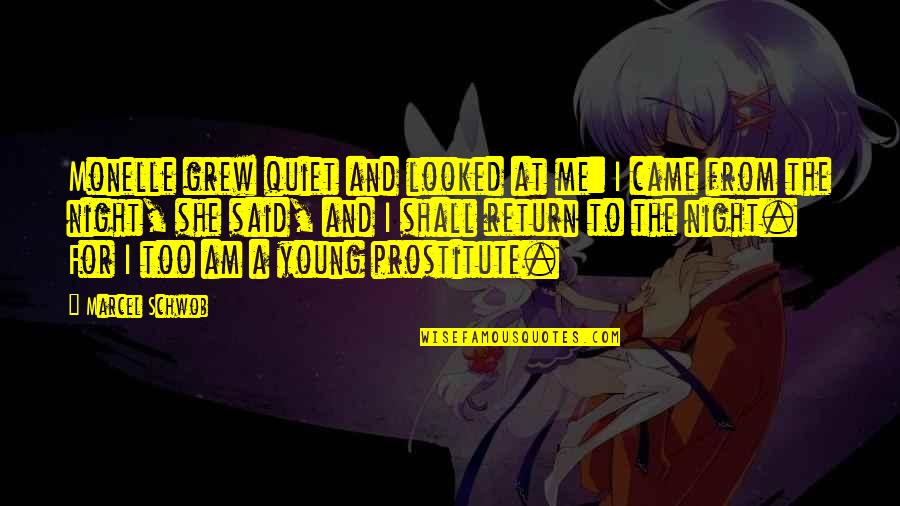 Monelle grew quiet and looked at me: I came from the night, she said, and I shall return to the night. For I too am a young prostitute.
—
Marcel Schwob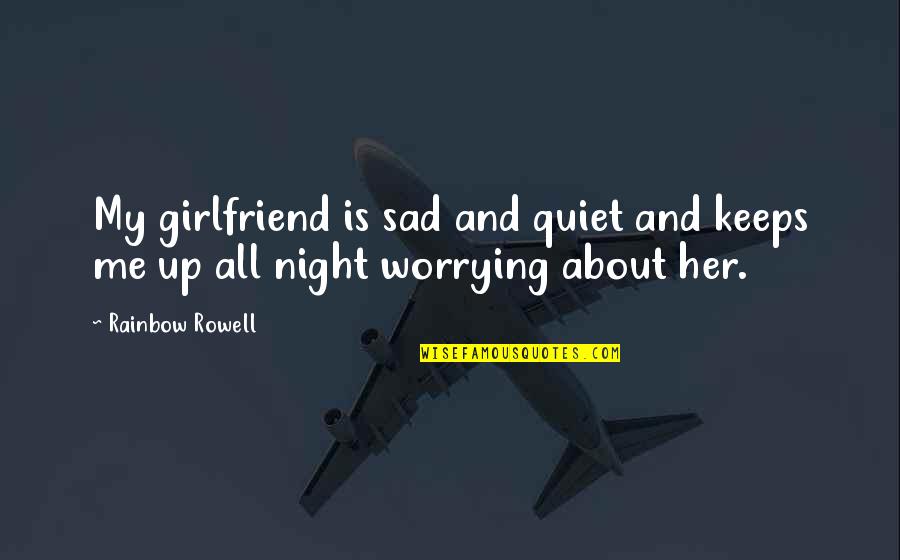 My girlfriend is sad and quiet and keeps me up all night worrying about her.
—
Rainbow Rowell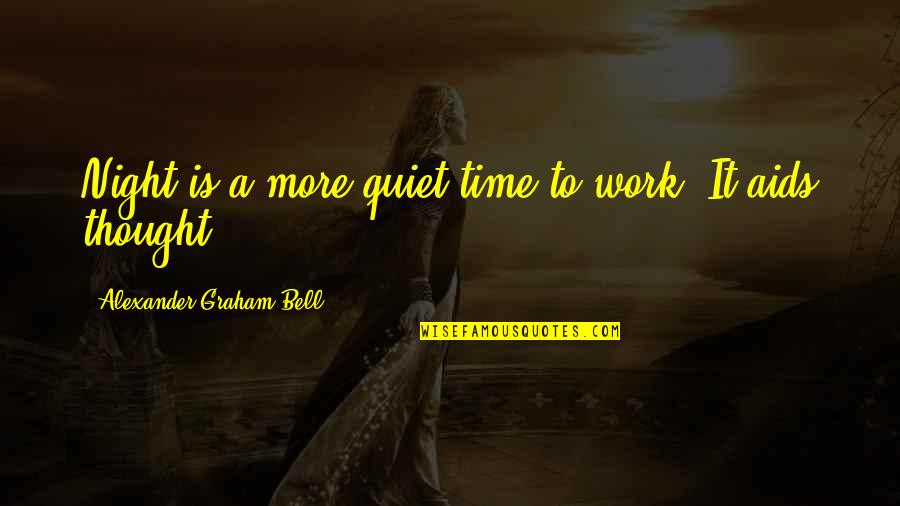 Night is a more quiet time to work. It aids thought.
—
Alexander Graham Bell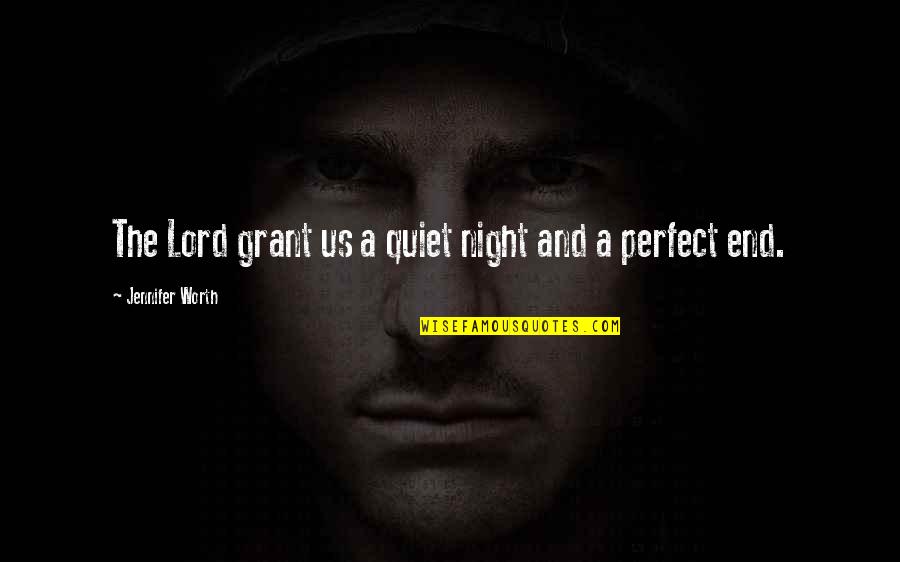 The Lord grant us a quiet night and a perfect end.
—
Jennifer Worth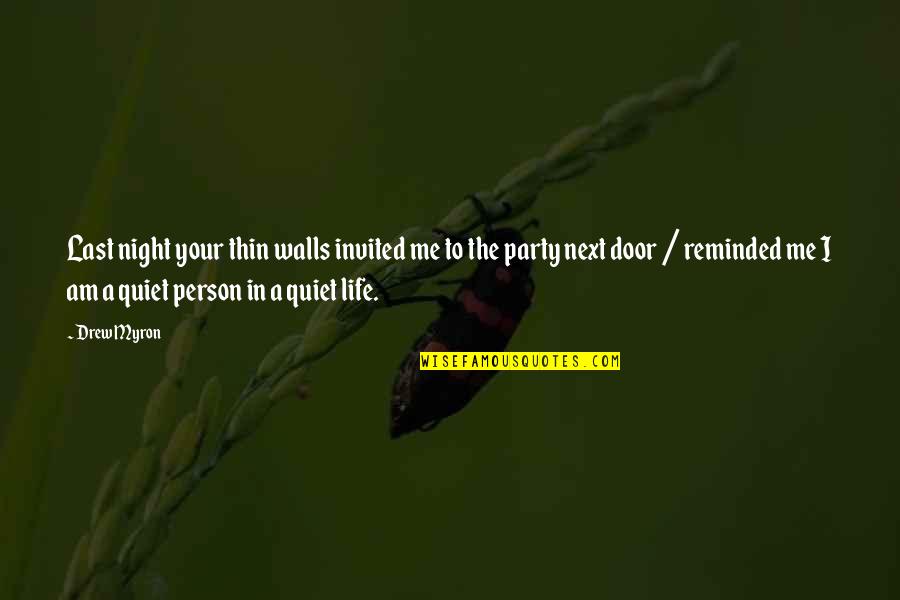 Last night your thin walls invited me to the party next door / reminded me I am a quiet person in a quiet life.
—
Drew Myron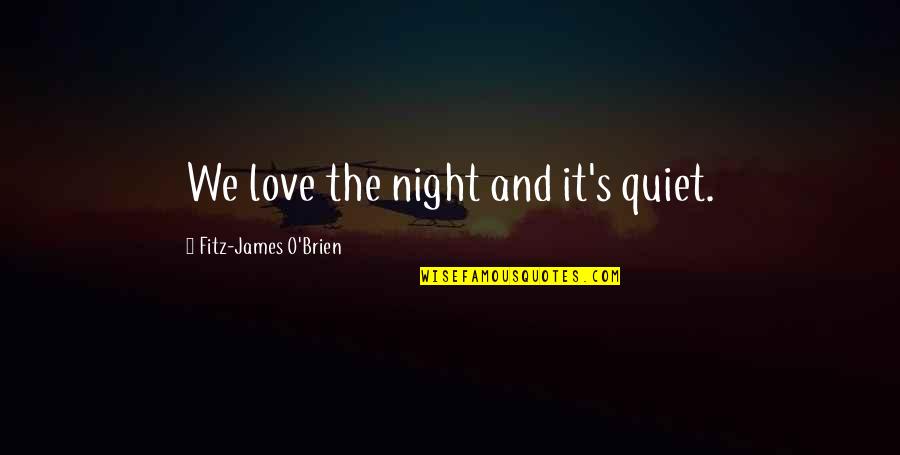 We love the night and it's quiet. —
Fitz-James O'Brien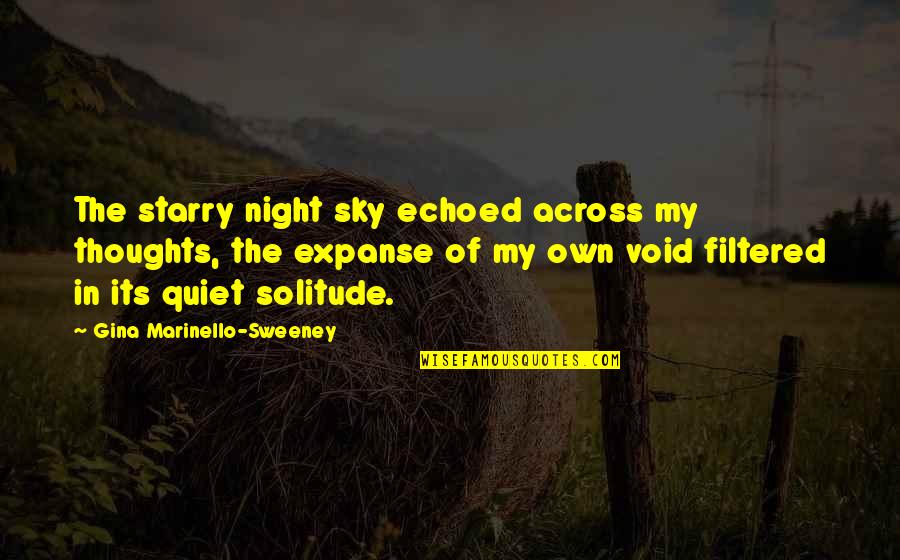 The starry night sky echoed across my thoughts, the expanse of my own void filtered in its quiet solitude. —
Gina Marinello-Sweeney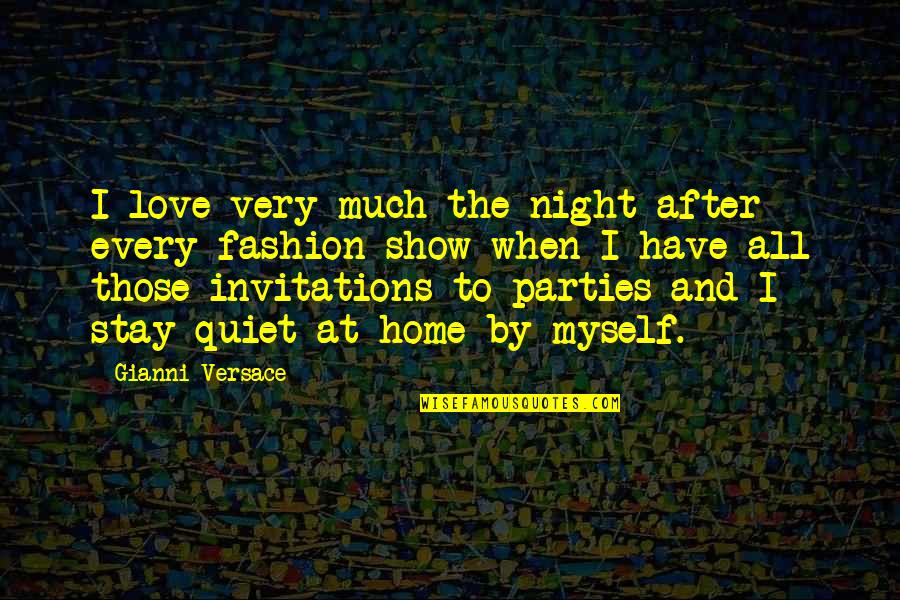 I love very much the night after every fashion show when I have all those invitations to parties and I stay quiet at home by myself. —
Gianni Versace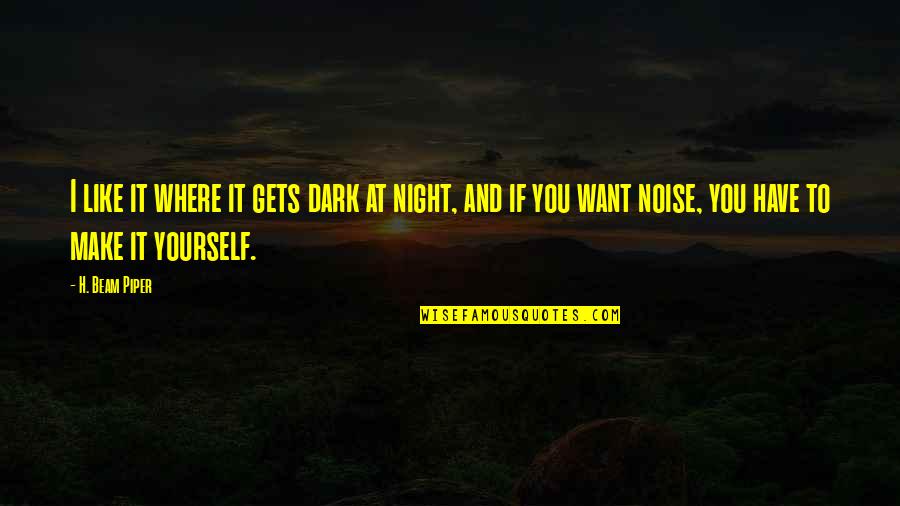 I like it where it gets dark at night, and if you want noise, you have to make it yourself. —
H. Beam Piper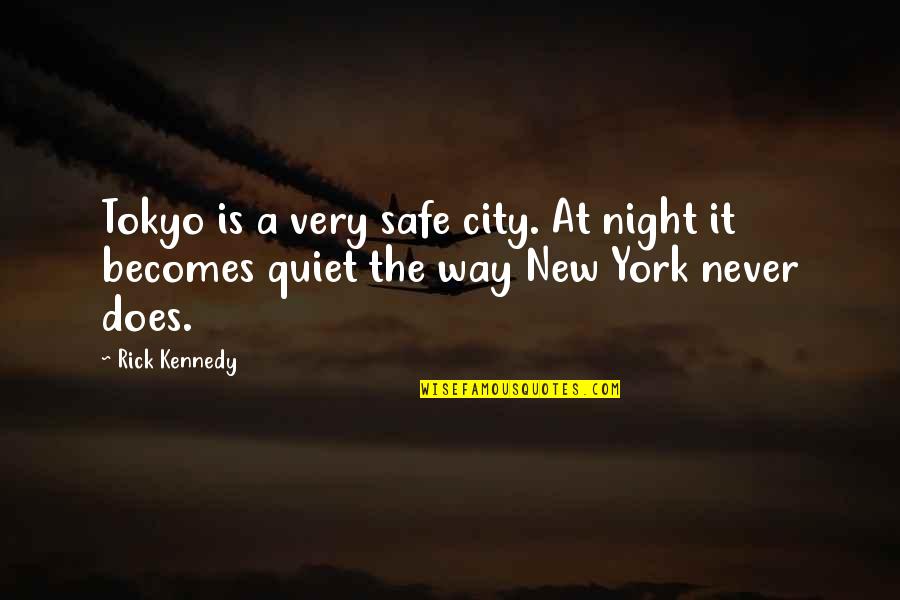 Tokyo is a very safe city. At night it becomes quiet the way New York never does. —
Rick Kennedy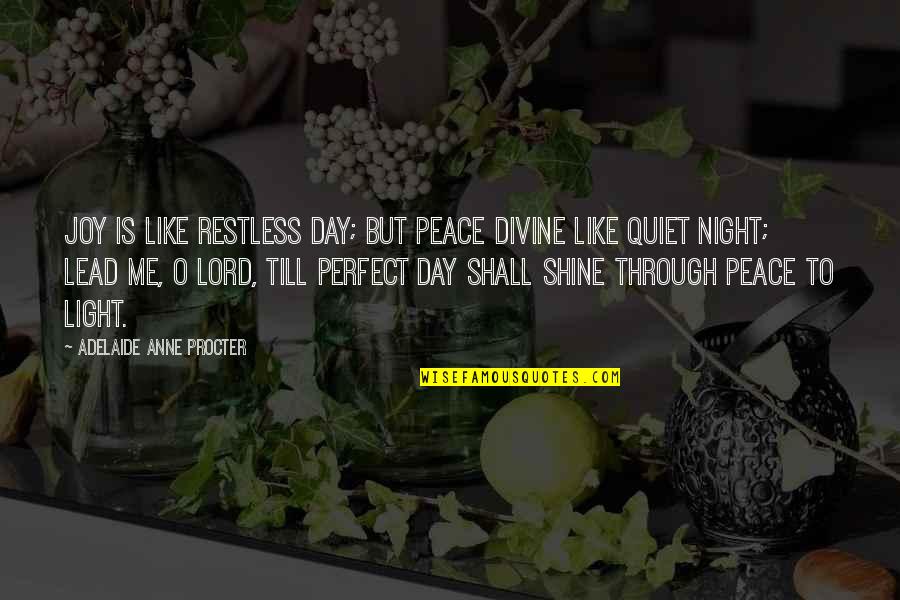 Joy is like restless day; but peace divine like quiet night; Lead me, O Lord, till perfect Day shall shine through Peace to Light. —
Adelaide Anne Procter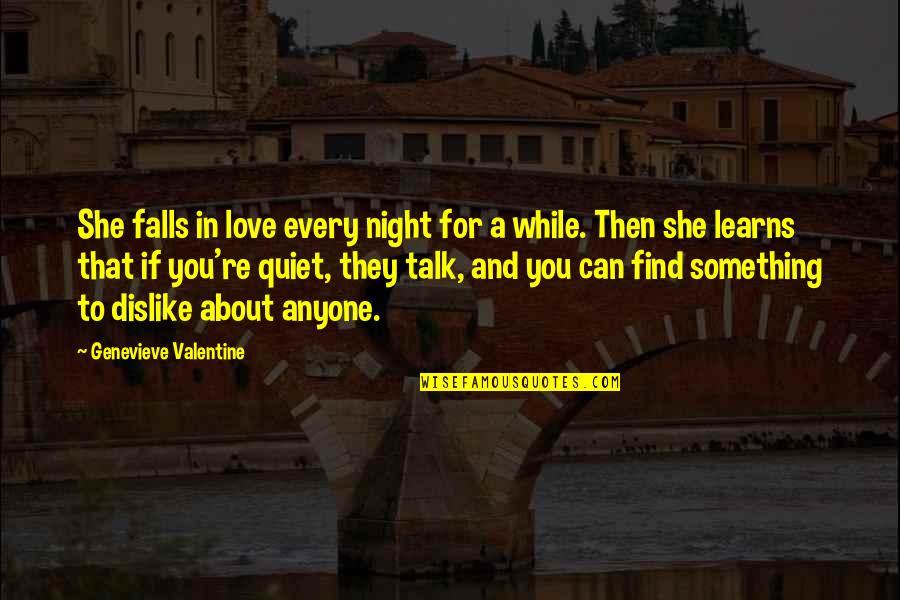 She falls in love every night for a while. Then she learns that if you're quiet, they talk, and you can find something to dislike about anyone. —
Genevieve Valentine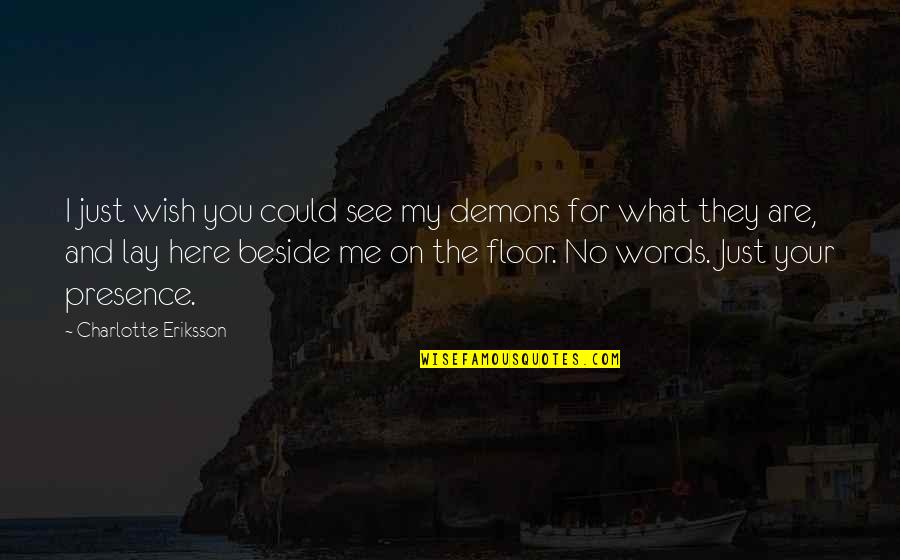 I just wish you could see my demons for what they are, and lay here beside me on the floor. No words. Just your presence. —
Charlotte Eriksson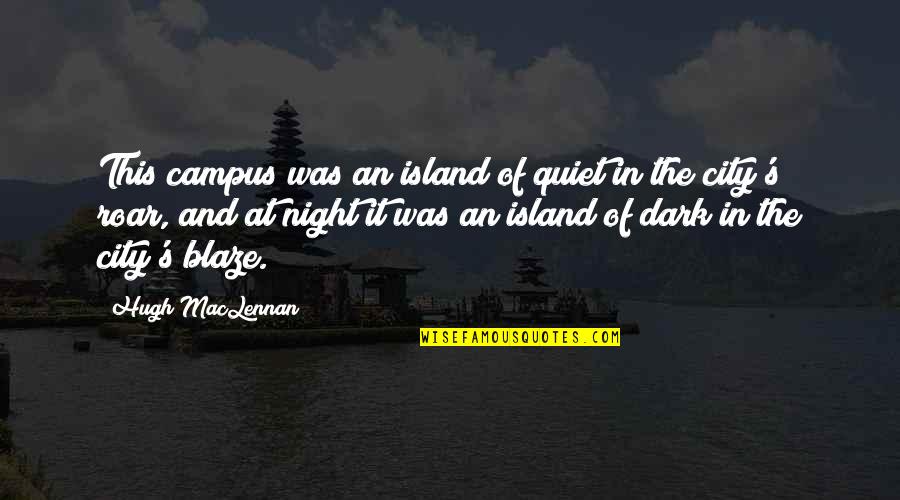 This campus was an island of quiet in the city's roar, and at night it was an island of dark in the city's blaze. —
Hugh MacLennan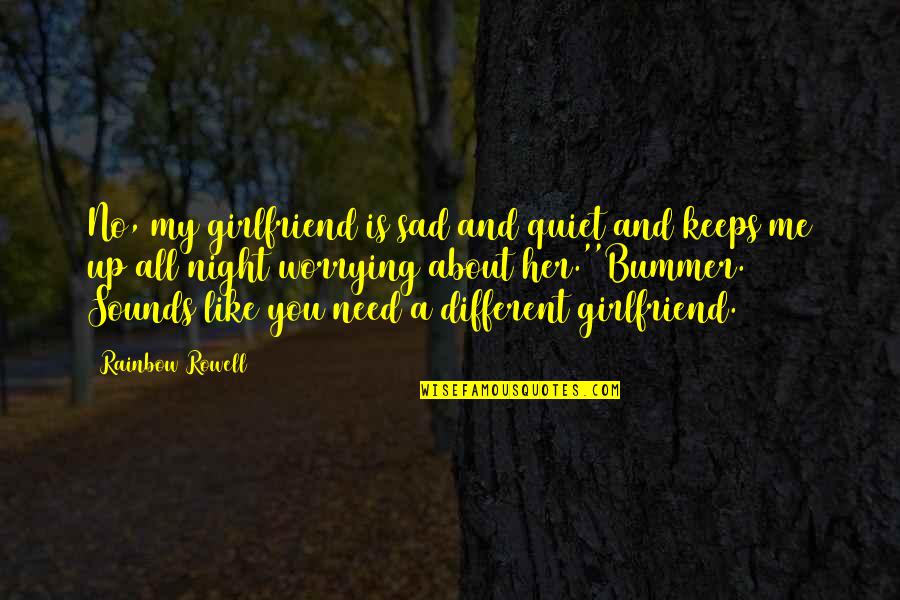 No, my girlfriend is sad and quiet and keeps me up all night worrying about her.'
'Bummer. Sounds like you need a different girlfriend. —
Rainbow Rowell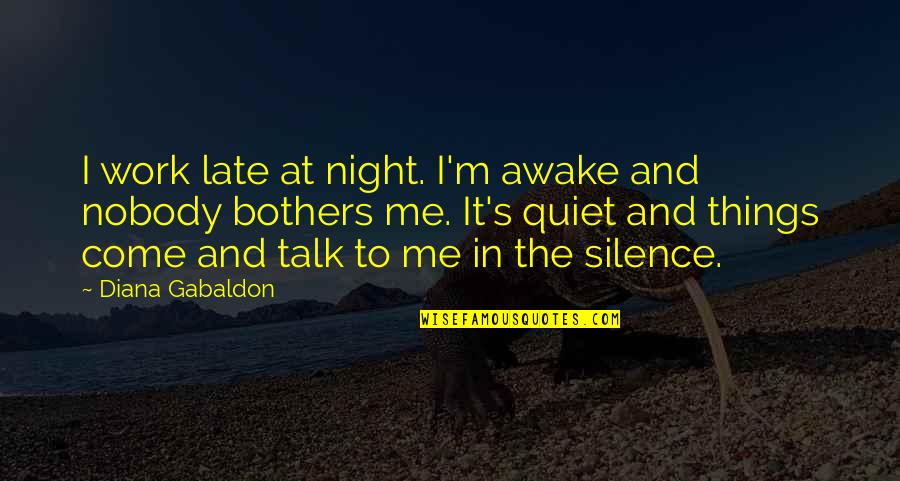 I work late at night. I'm awake and nobody bothers me. It's quiet and things come and talk to me in the silence. —
Diana Gabaldon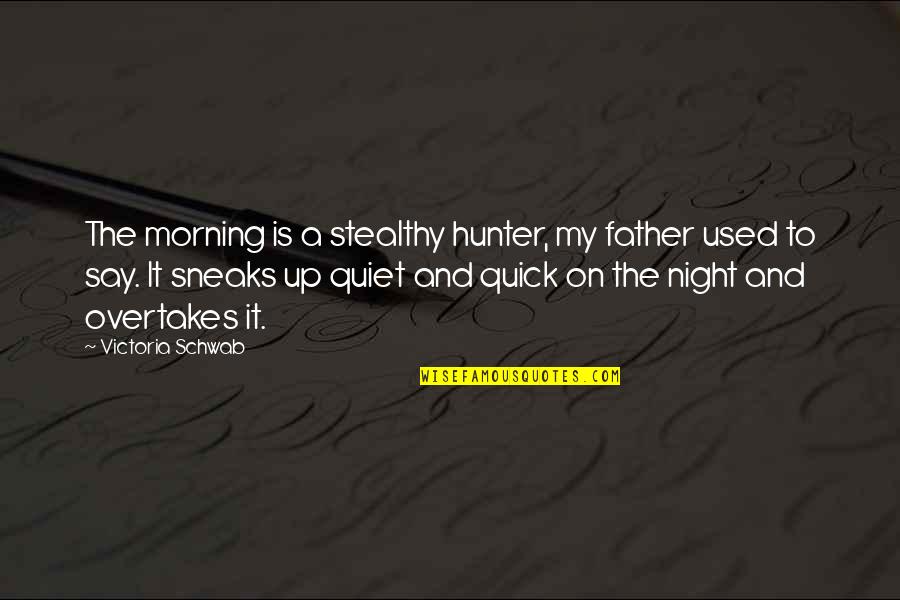 The morning is a stealthy hunter, my father used to say. It sneaks up quiet and quick on the night and overtakes it. —
Victoria Schwab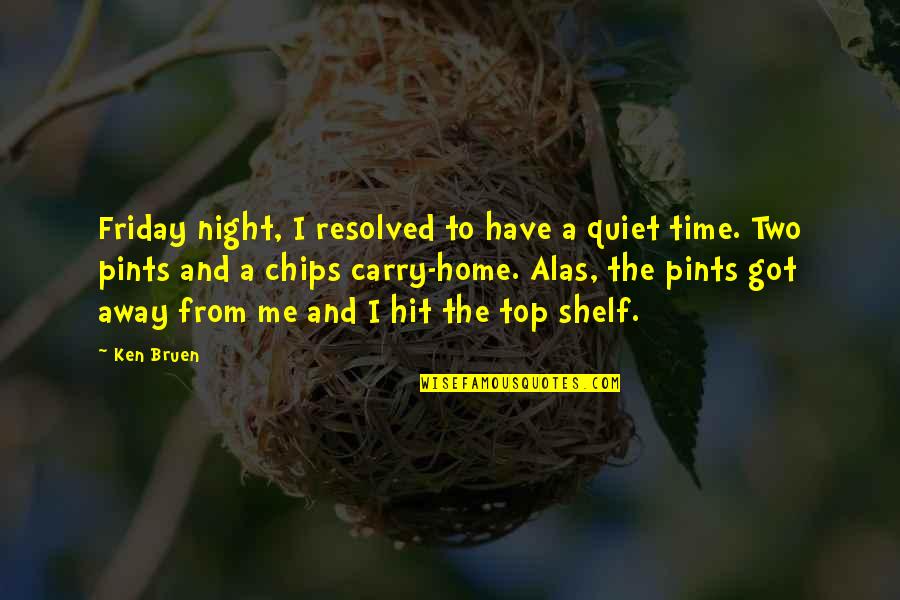 Friday night, I resolved to have a quiet time. Two pints and a chips carry-home. Alas, the pints got away from me and I hit the top shelf. —
Ken Bruen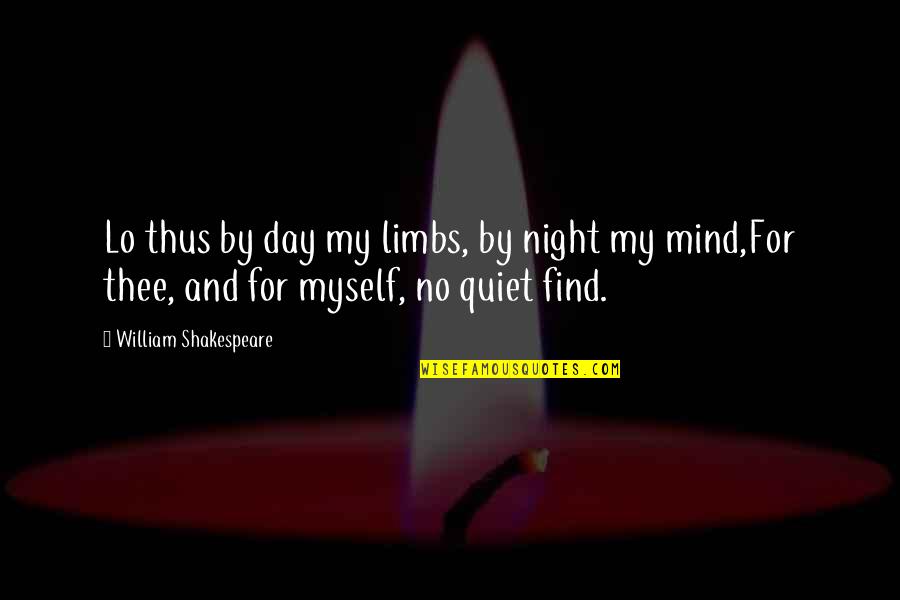 Lo thus by day my limbs, by night my mind,
For thee, and for myself, no quiet find. —
William Shakespeare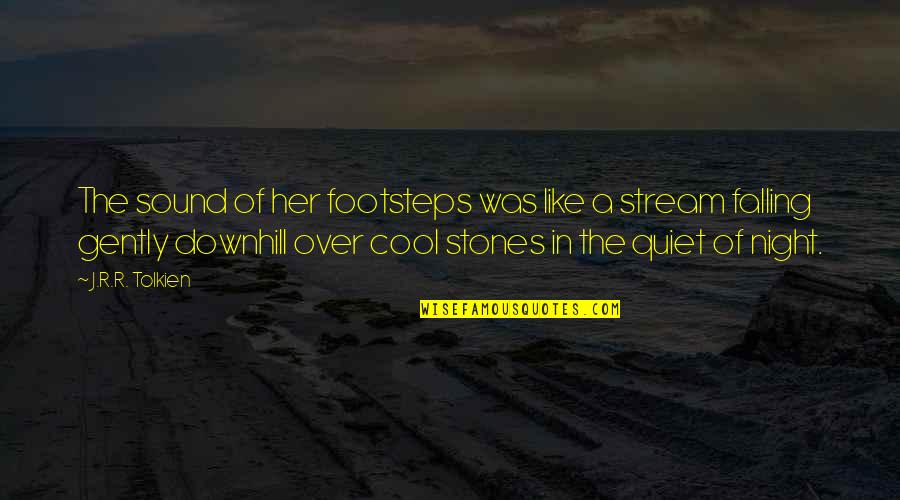 The sound of her footsteps was like a stream falling gently downhill over cool stones in the quiet of night. —
J.R.R. Tolkien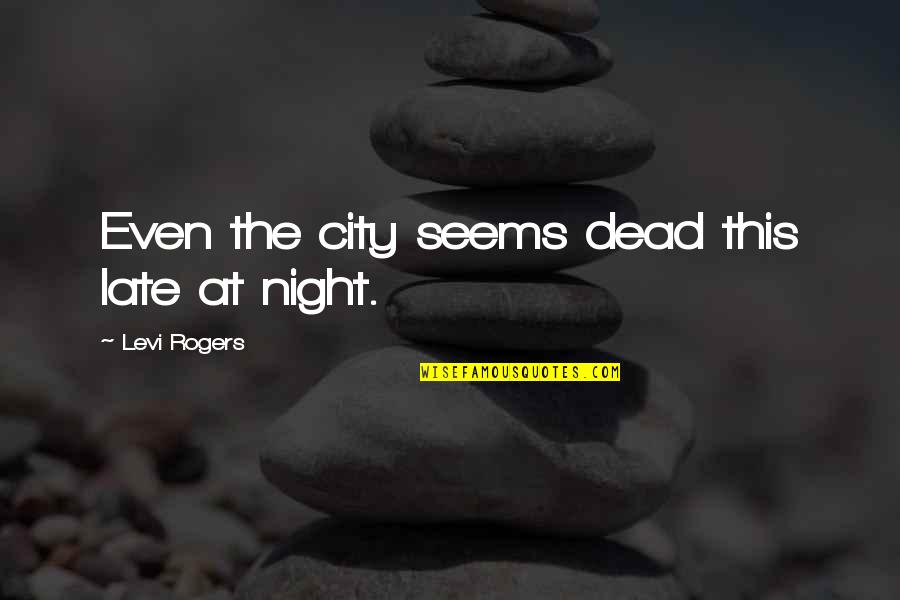 Even the city seems dead this late at night. —
Levi Rogers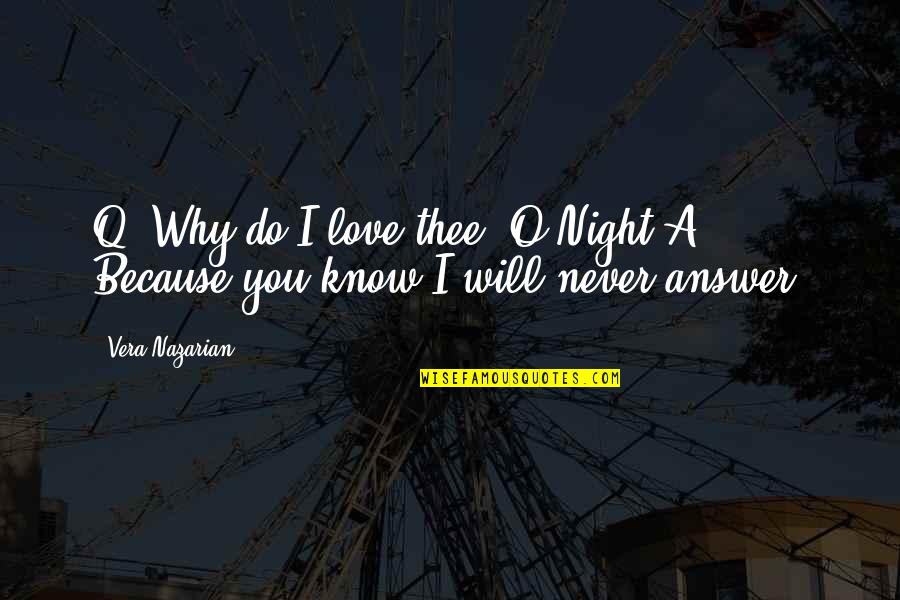 Q: Why do I love thee, O Night?
A: Because you know I will never answer. —
Vera Nazarian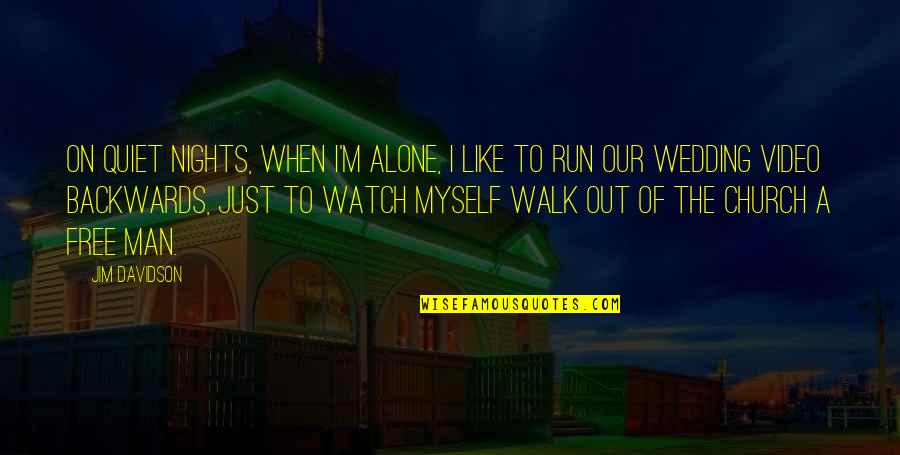 On quiet nights, when I'm alone, I like to run our wedding video backwards, just to watch myself walk out of the church a free man. —
Jim Davidson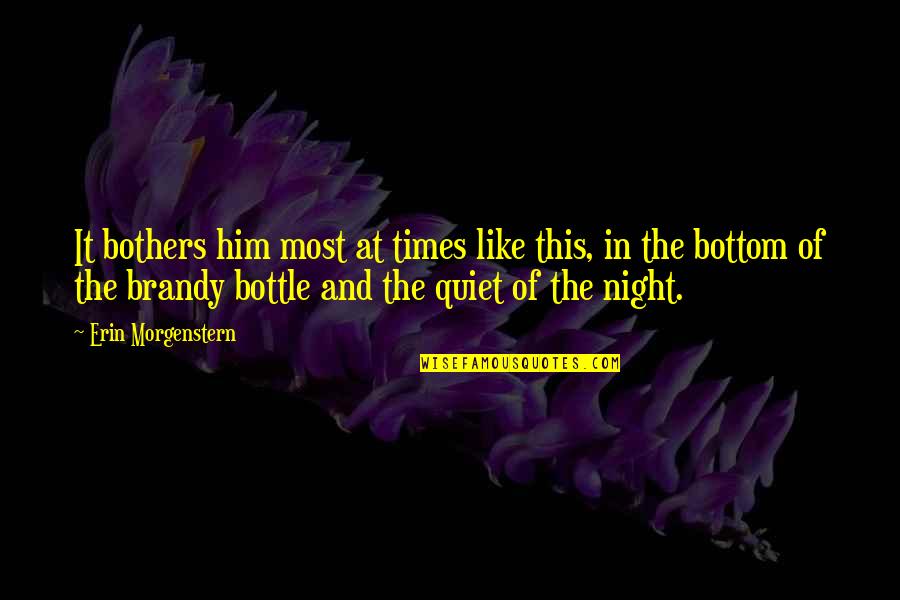 It bothers him most at times like this, in the bottom of the brandy bottle and the quiet of the night. —
Erin Morgenstern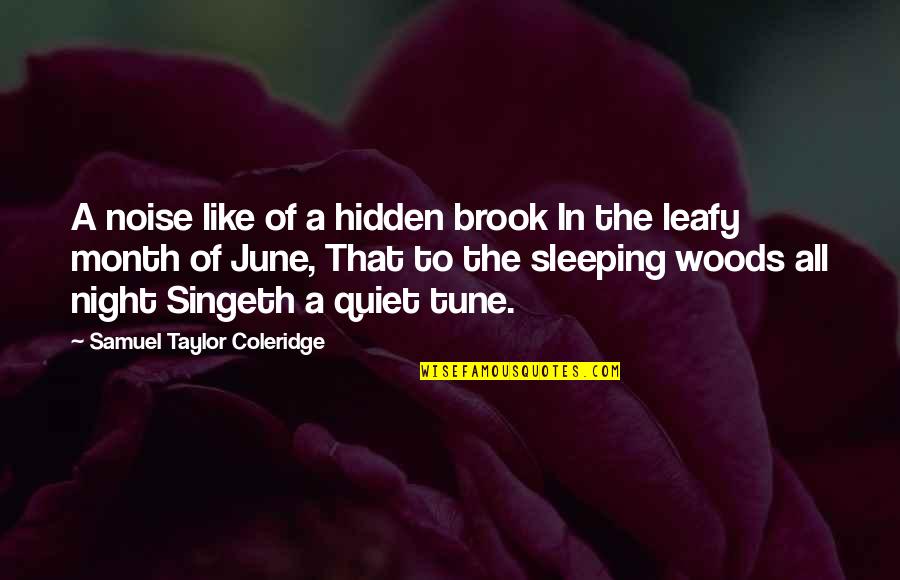 A noise like of a hidden brook In the leafy month of June, That to the sleeping woods all night Singeth a quiet tune. —
Samuel Taylor Coleridge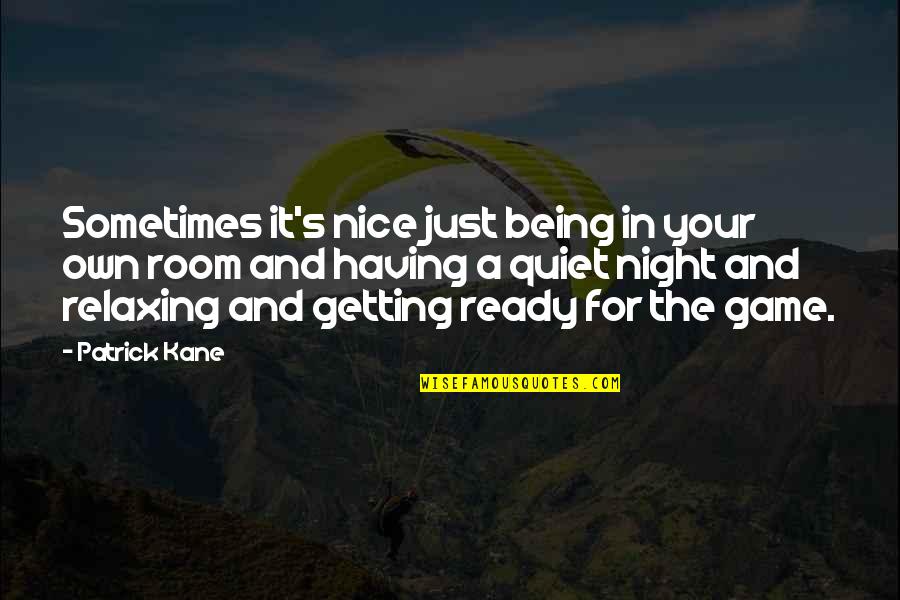 Sometimes it's nice just being in your own room and having
a quiet night
and relaxing and getting ready for the game. —
Patrick Kane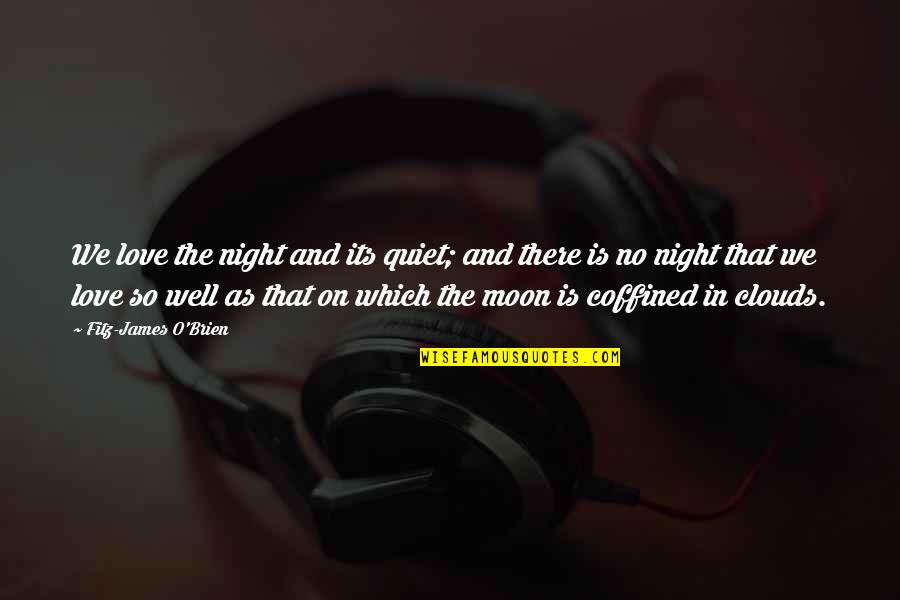 We love the night and its quiet; and there is no night that we love so well as that on which the moon is coffined in clouds. —
Fitz-James O'Brien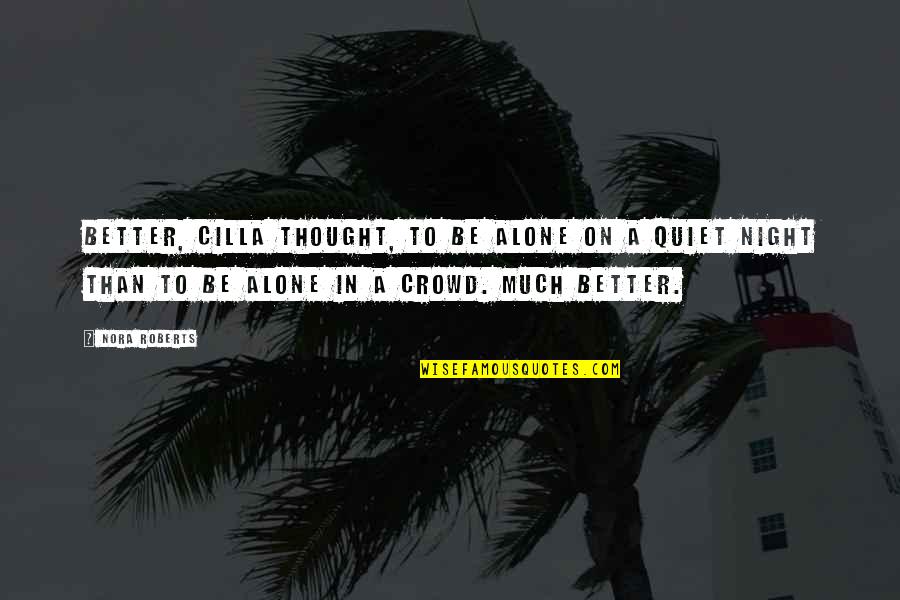 Better, Cilla thought, to be alone on
a quiet night
than to be alone in a crowd. Much better. —
Nora Roberts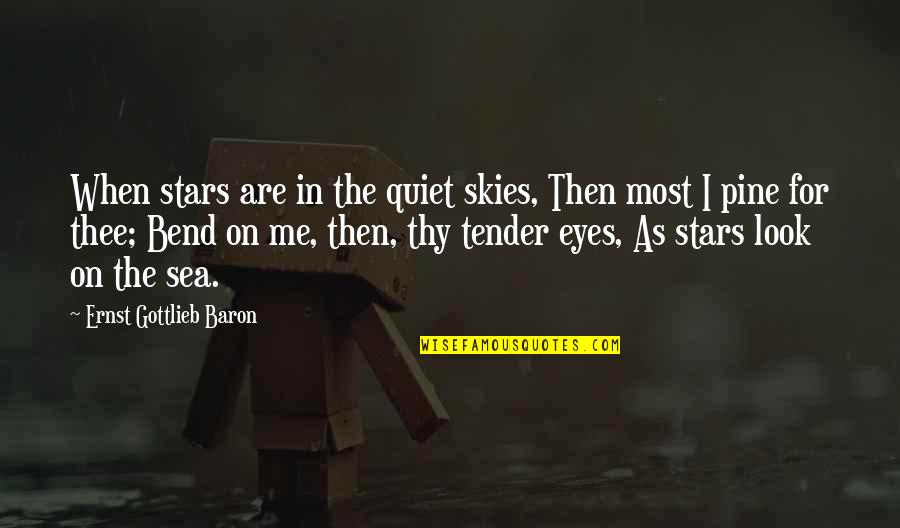 When stars are in the quiet skies, Then most I pine for thee; Bend on me, then, thy tender eyes, As stars look on the sea. —
Ernst Gottlieb Baron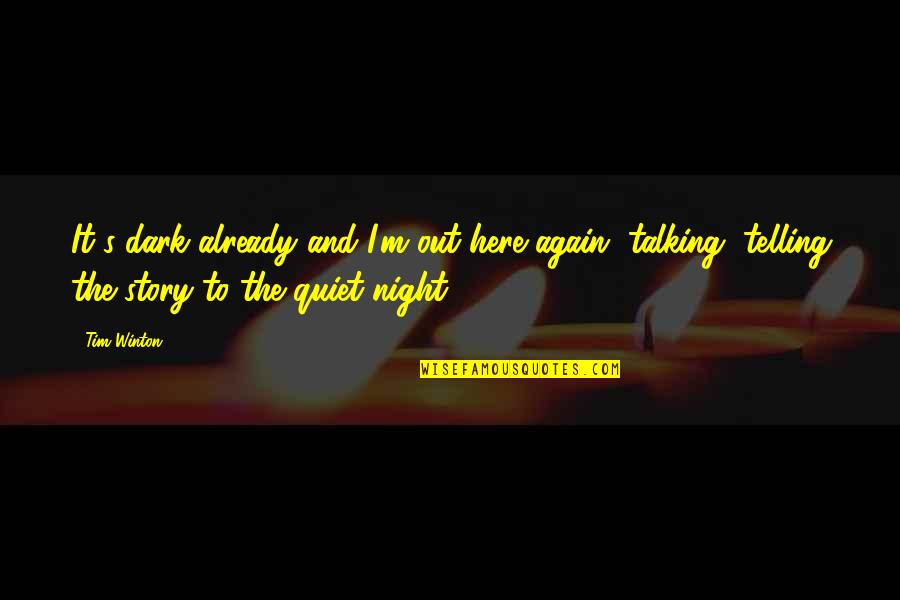 It's dark already and I'm out here again, talking, telling the story to the quiet night. —
Tim Winton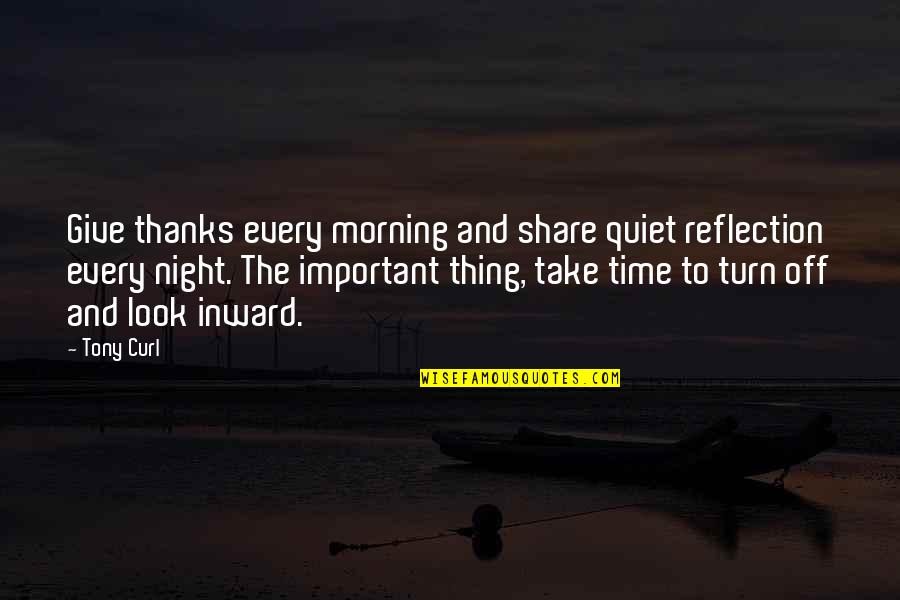 Give thanks every morning and share quiet reflection every night. The important thing, take time to turn off and look inward. —
Tony Curl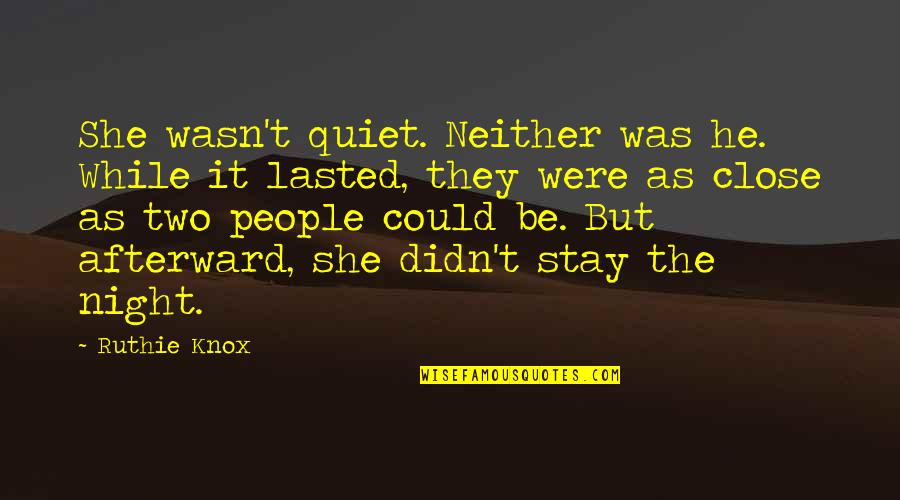 She wasn't quiet. Neither was he. While it lasted, they were as close as two people could be. But afterward, she didn't stay the night. —
Ruthie Knox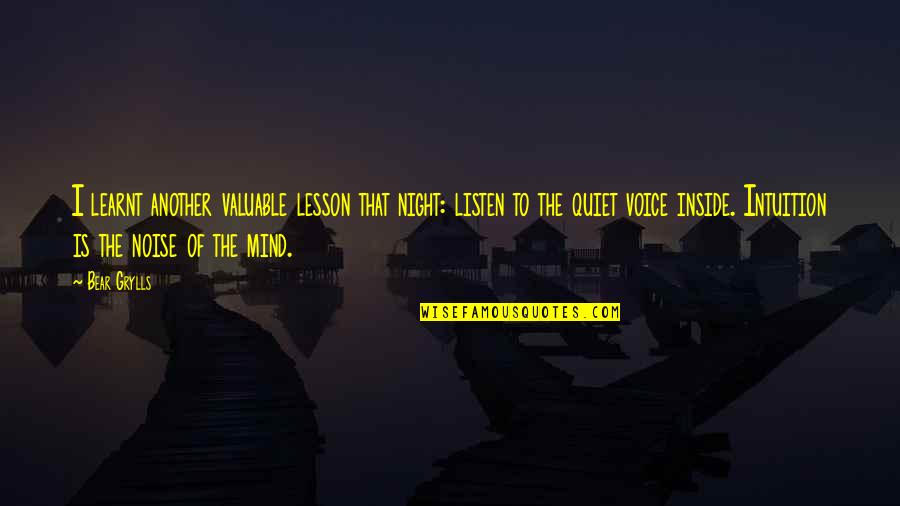 I learnt another valuable lesson that night: listen to the quiet voice inside. Intuition is the noise of the mind. —
Bear Grylls