Peter Prange Quotes
Top 8 wise famous quotes and sayings by Peter Prange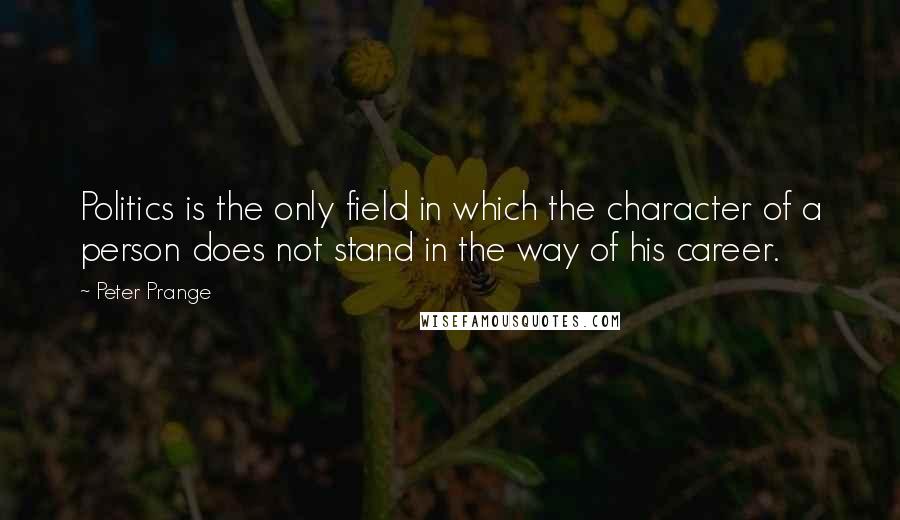 Politics is the only field in which the character of a person does not stand in the way of his career.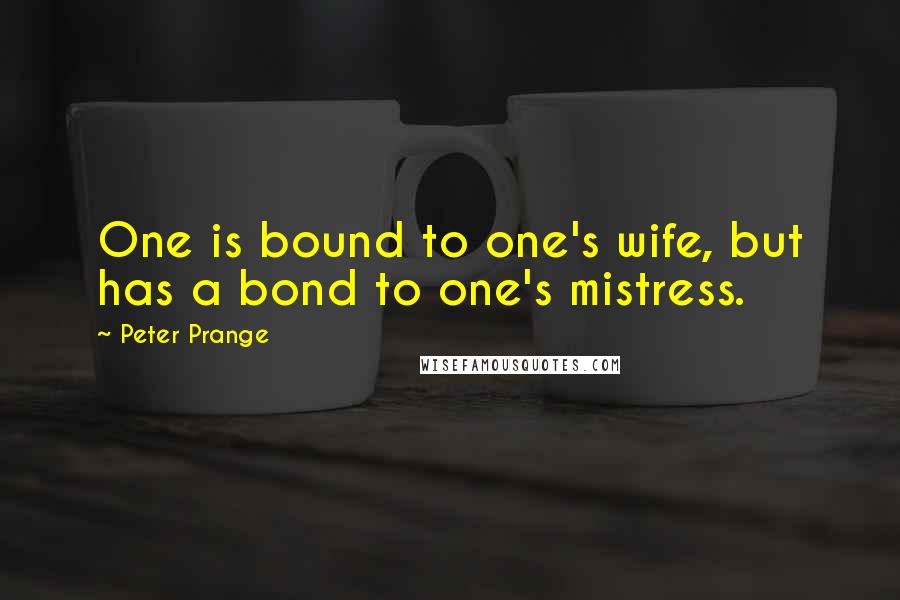 One is bound to one's wife, but has a bond to one's mistress.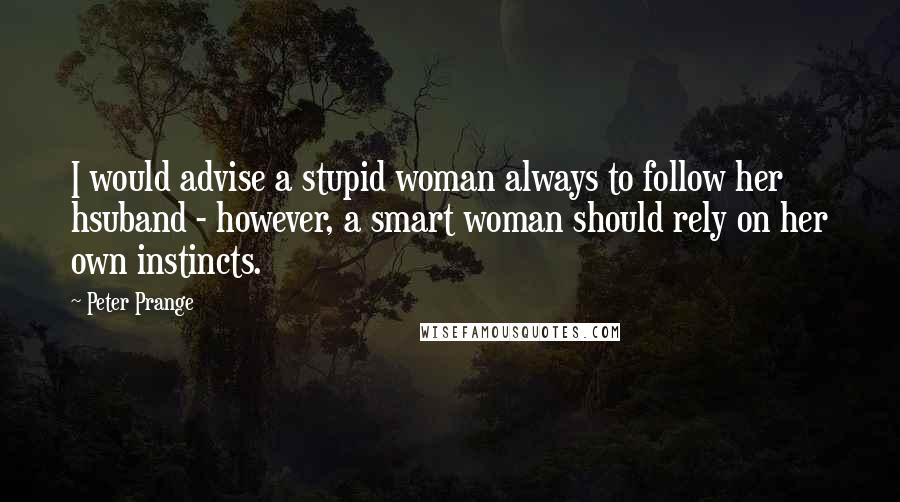 I would advise a stupid woman always to follow her hsuband - however, a smart woman should rely on her own instincts.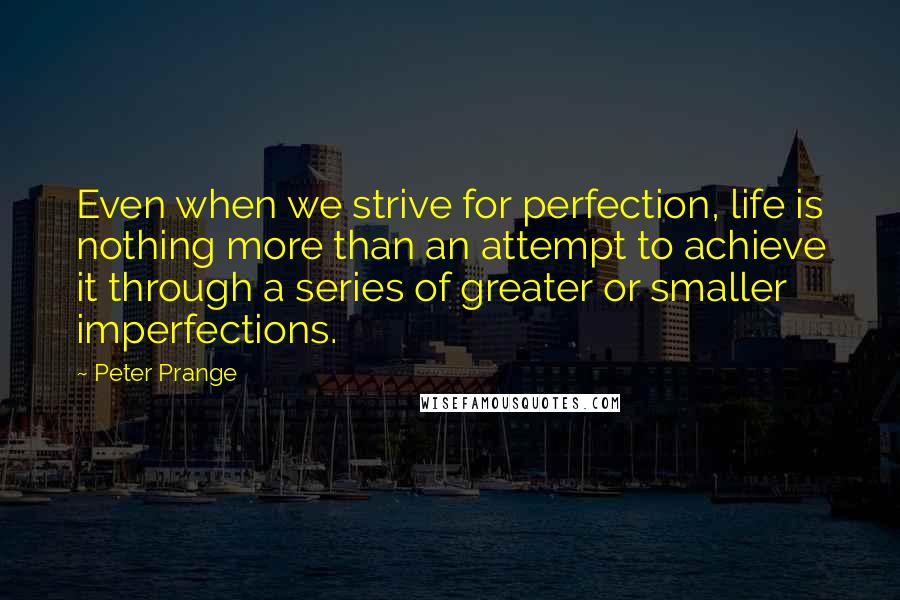 Even when we strive for perfection, life is nothing more than an attempt to achieve it through a series of greater or smaller imperfections.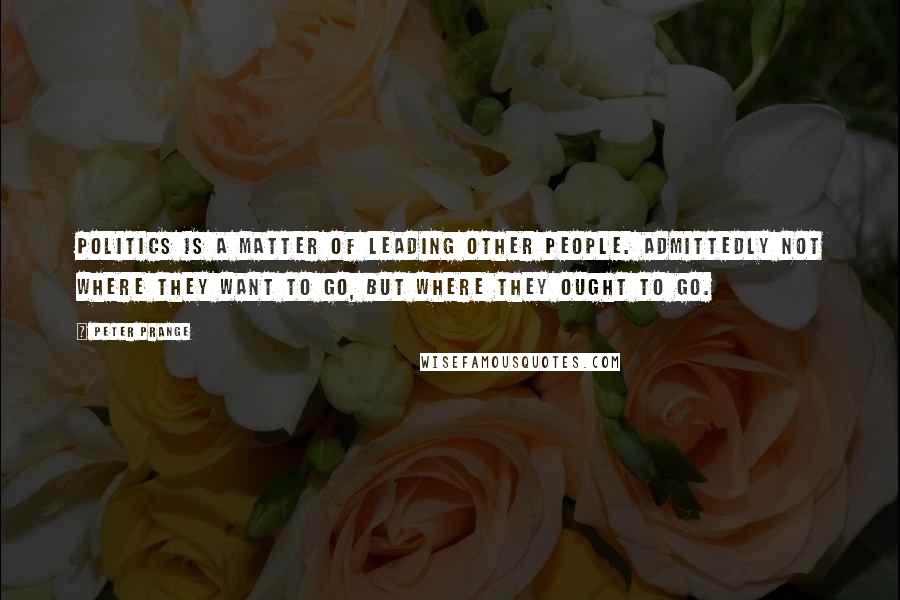 Politics is a matter of leading other people. Admittedly not where they want to go, but where they ought to go.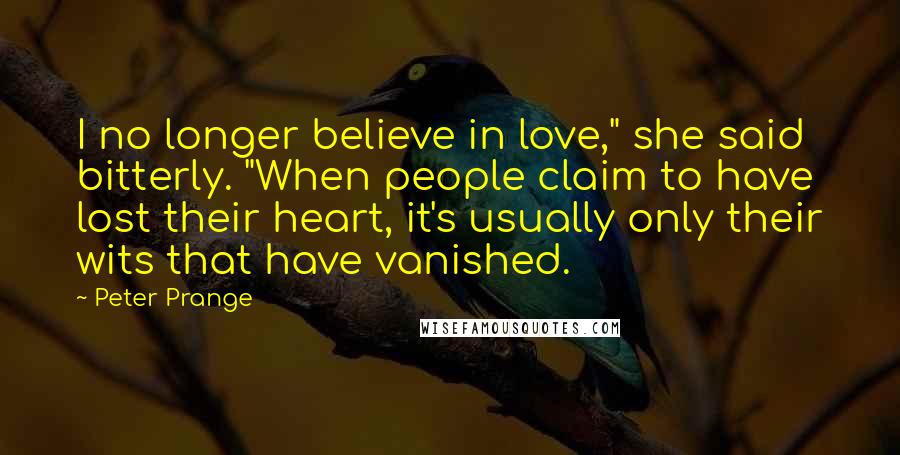 I no longer believe in love," she said bitterly. "When people claim to have lost their heart, it's usually only their wits that have vanished.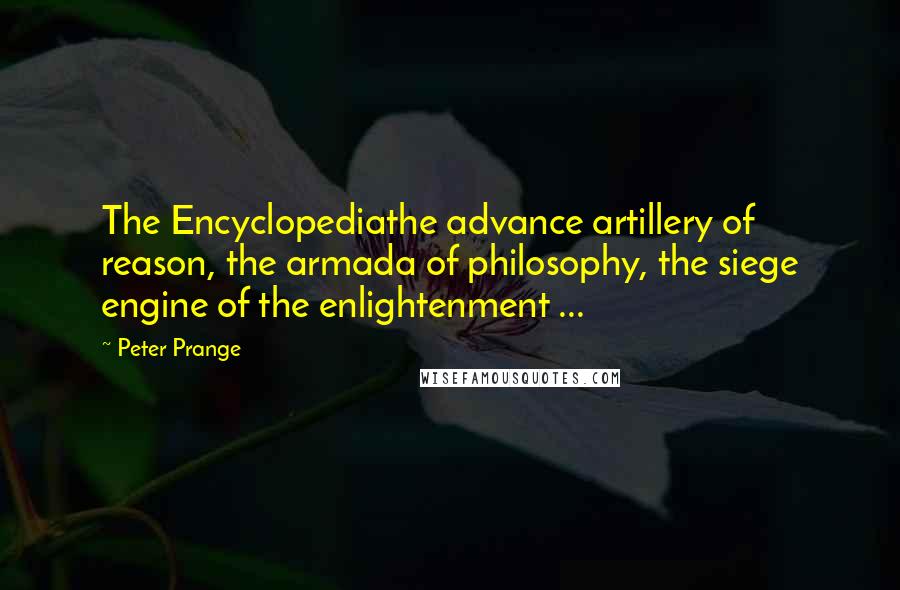 The Encyclopedia
the advance artillery of reason, the armada of philosophy, the siege engine of the enlightenment ...
Anything we do to fight misery and ignorance and poverty, no matter how imperfect it may be, is still better than doing nothing at all.