Peter A. Cohen Quotes
Top 5 wise famous quotes and sayings by Peter A. Cohen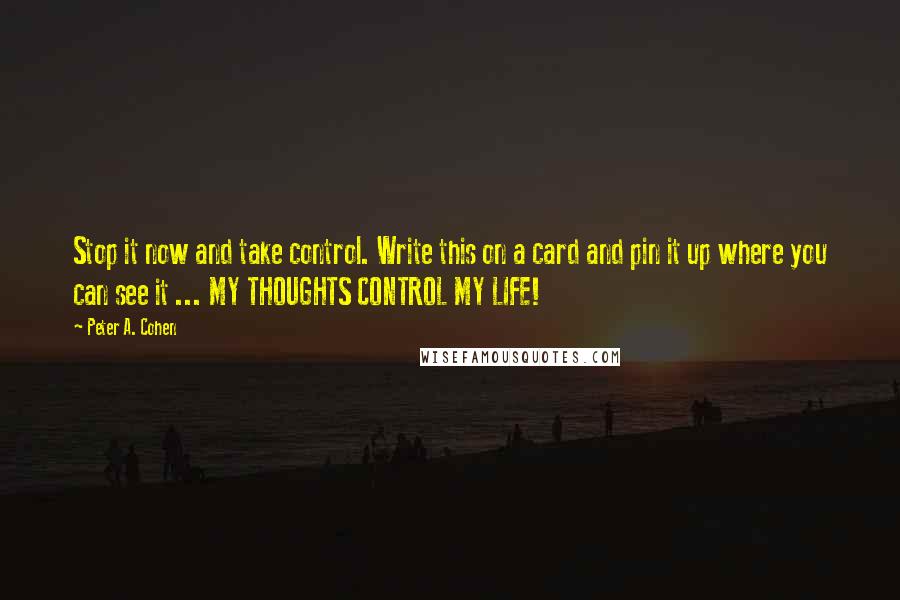 Stop it now and take control. Write this on a card and pin it up where you can see it ... MY THOUGHTS CONTROL MY LIFE!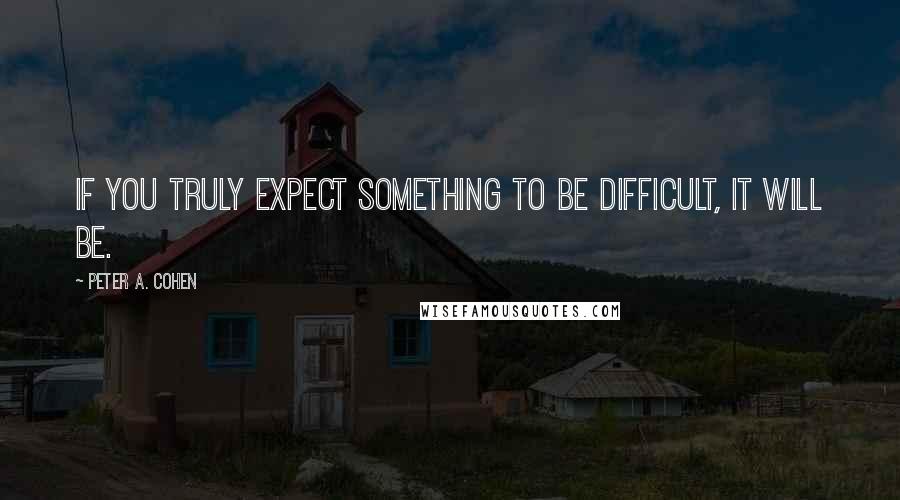 If you truly expect something to be difficult, it will be.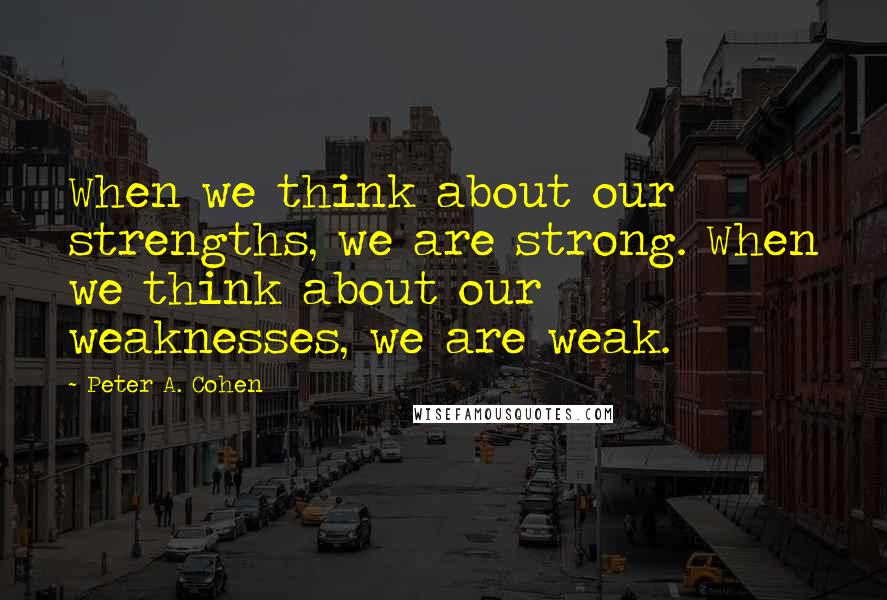 When we think about our strengths, we are strong. When we think about our weaknesses, we are weak.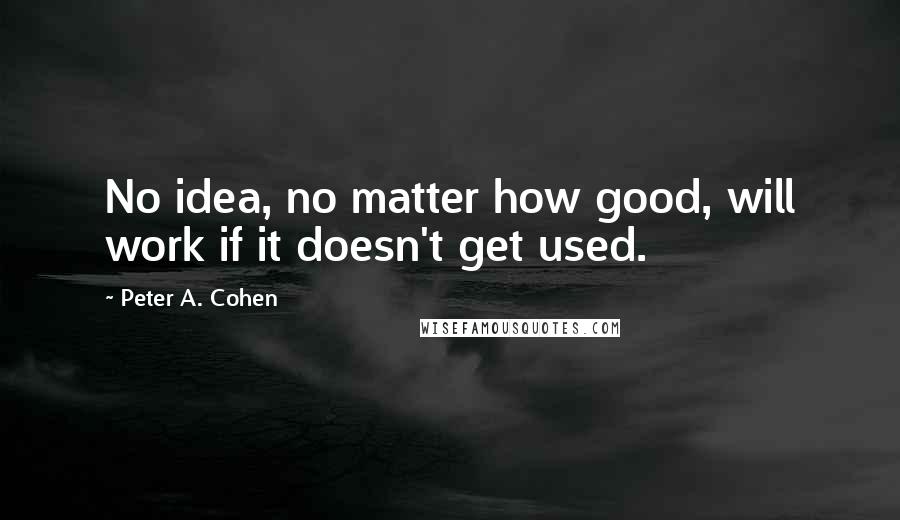 No idea, no matter how good, will work if it doesn't get used.
The way we feel is the direct result of what we think.