Pauline Phillips Quotes
Top 6 wise famous quotes and sayings by Pauline Phillips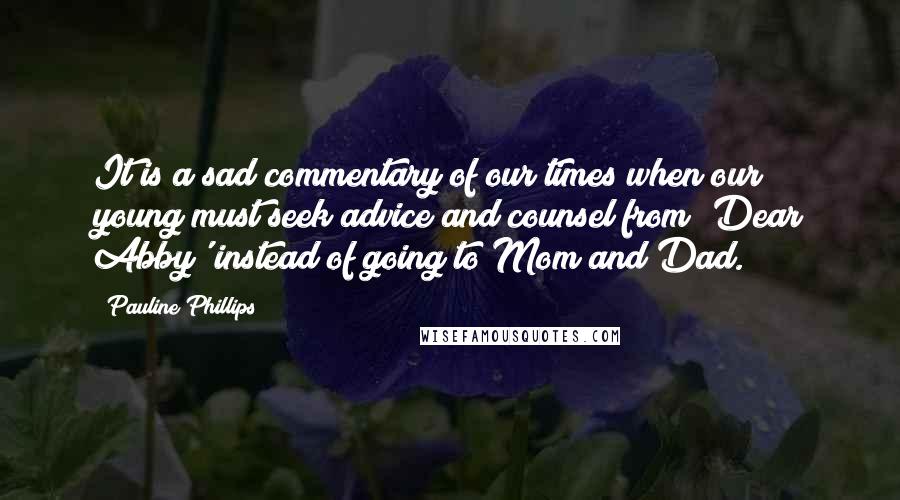 It is a sad commentary of our times when our young must seek advice and counsel from 'Dear Abby' instead of going to Mom and Dad.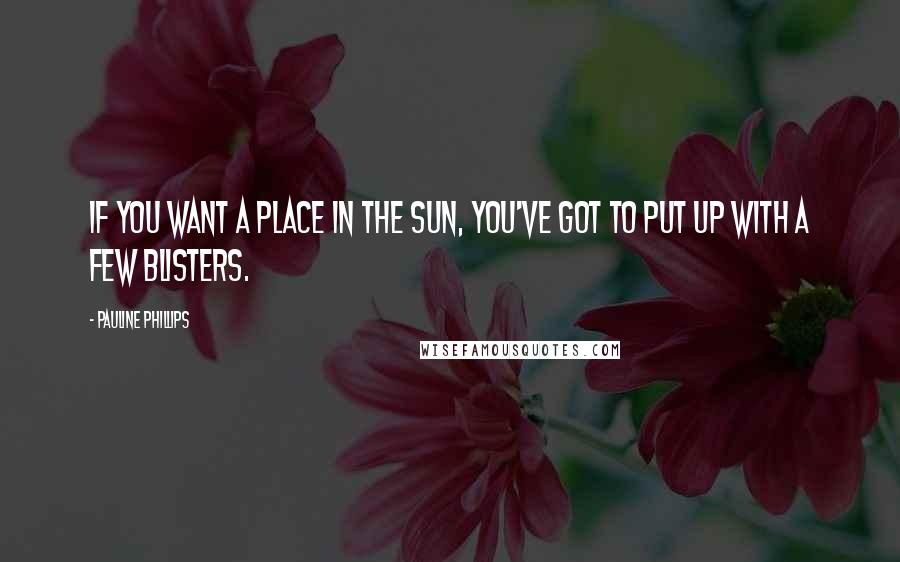 If you want a place in the sun, you've got to put up with a few blisters.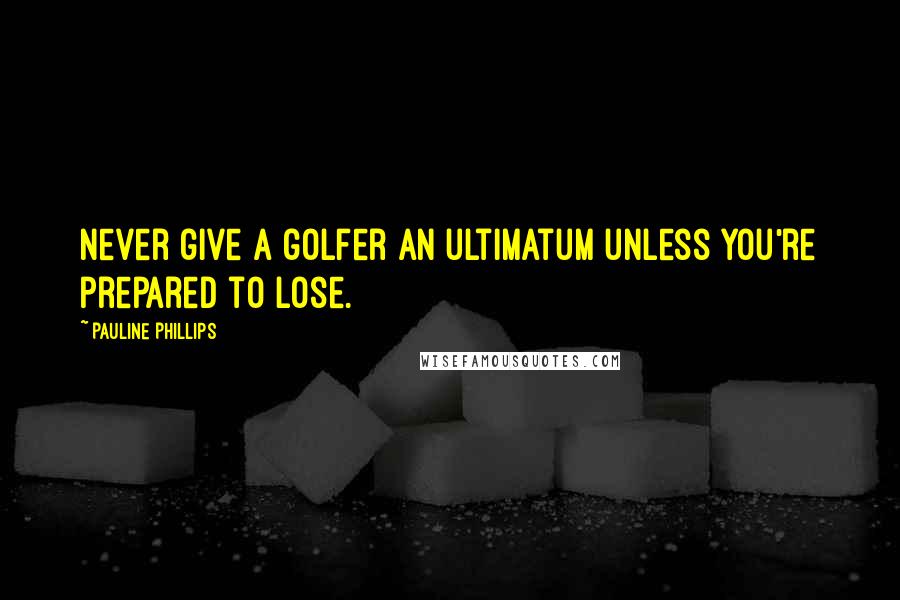 Never give a golfer an ultimatum unless you're prepared to lose.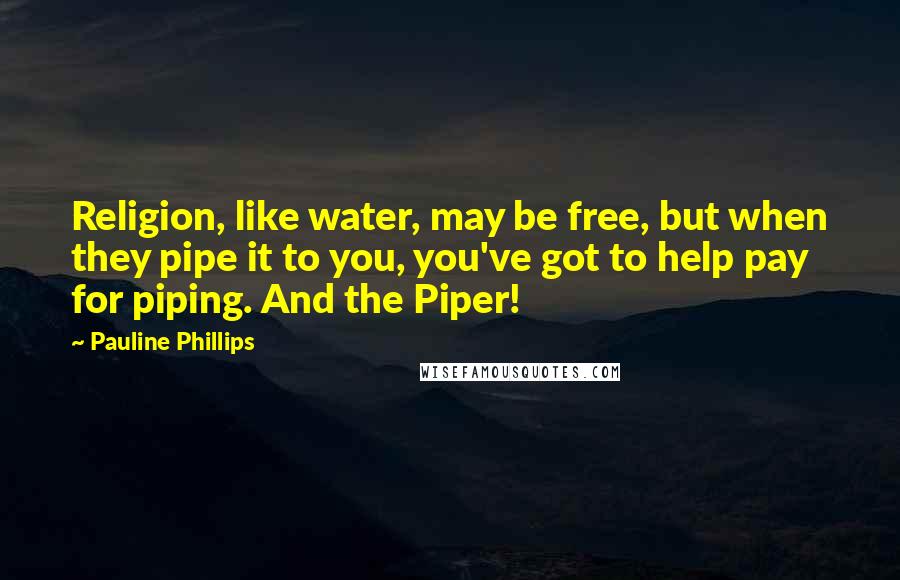 Religion, like water, may be free, but when they pipe it to you, you've got to help pay for piping. And the Piper!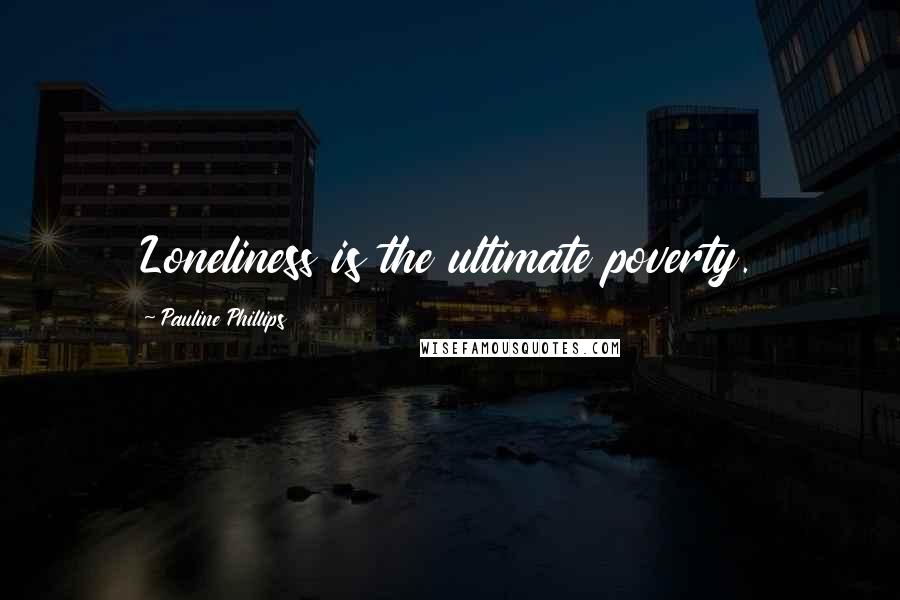 Loneliness is the ultimate poverty.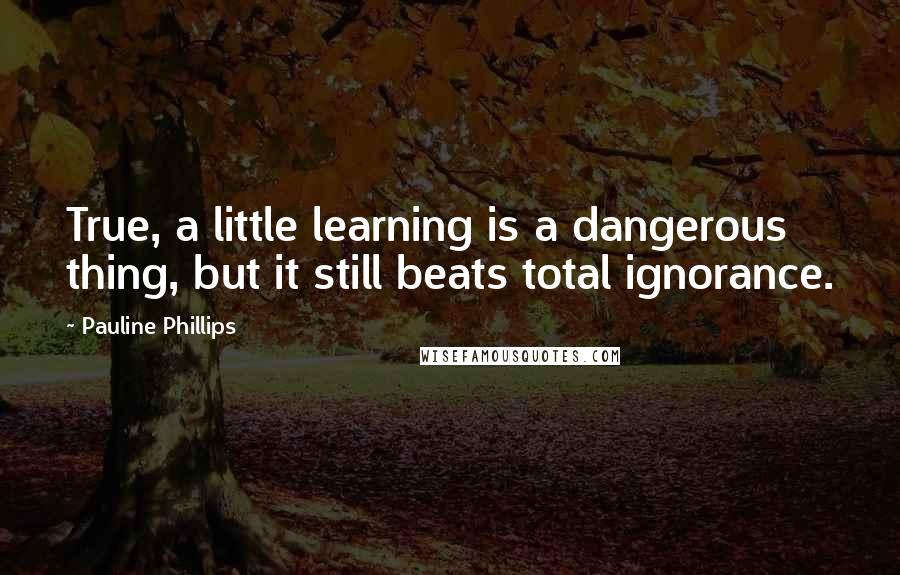 True, a little learning is a dangerous thing, but it still beats total ignorance.