Joel Coen Quotes
Top 18 wise famous quotes and sayings by Joel Coen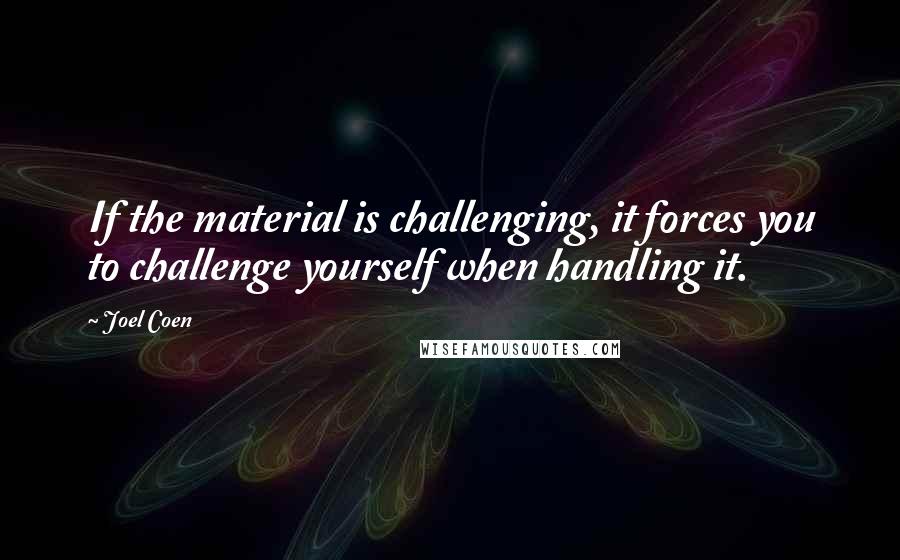 If the material is challenging, it forces you to challenge yourself when handling it.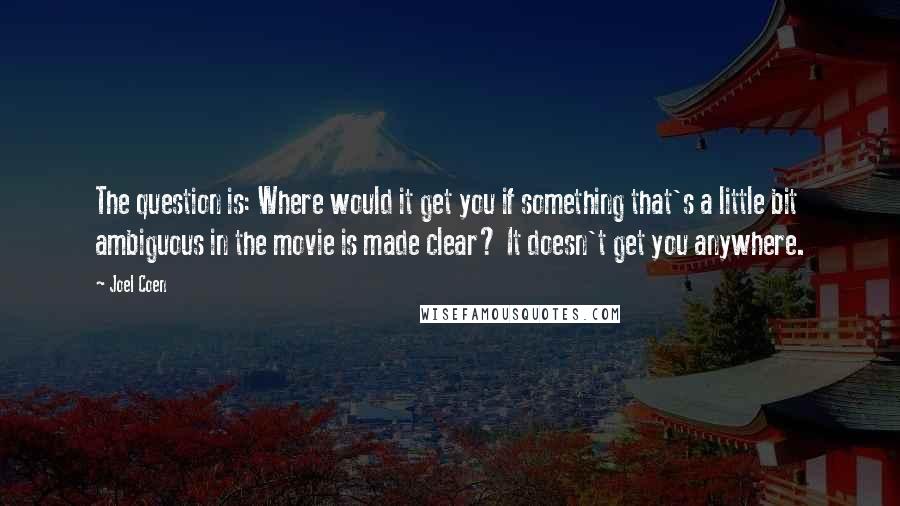 The question is: Where would it get you if something that's a little bit ambiguous in the movie is made clear? It doesn't get you anywhere.
The architecture of a story can be a little bit different if it's a true story.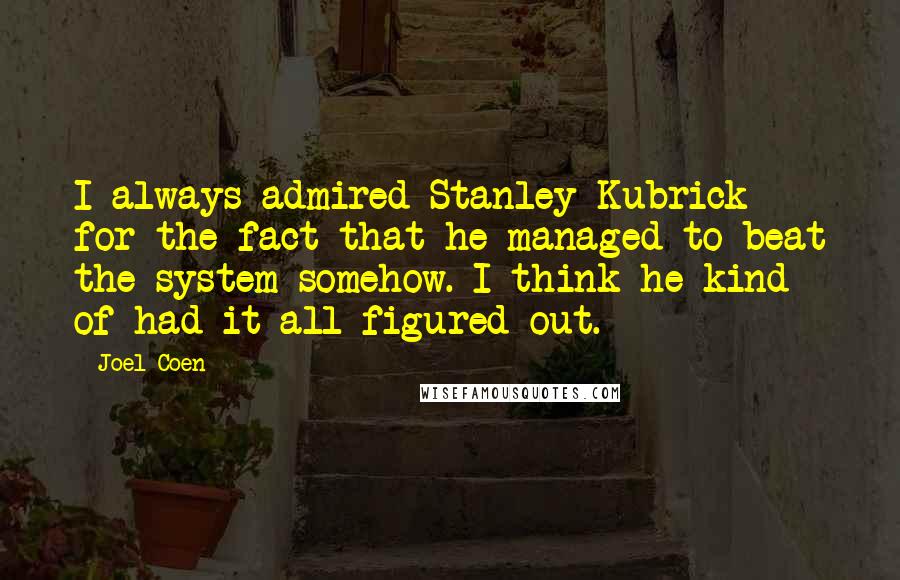 I always admired Stanley Kubrick for the fact that he managed to beat the system somehow. I think he kind of had it all figured out.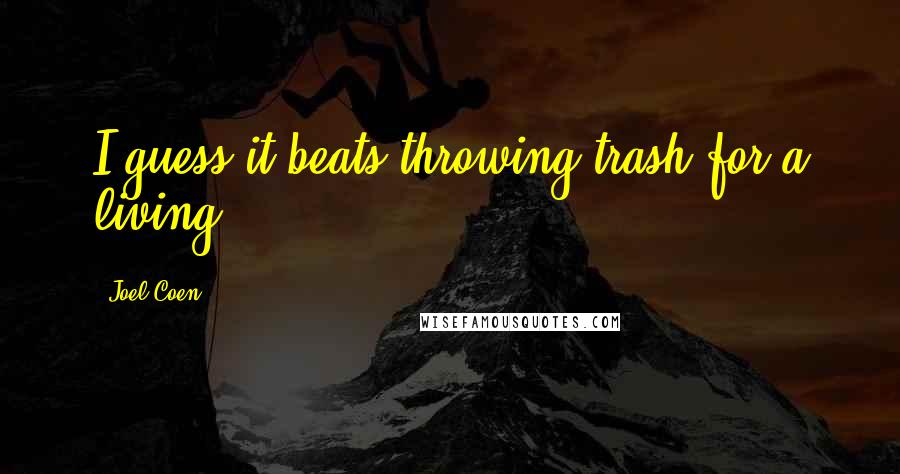 I guess it beats throwing trash for a living.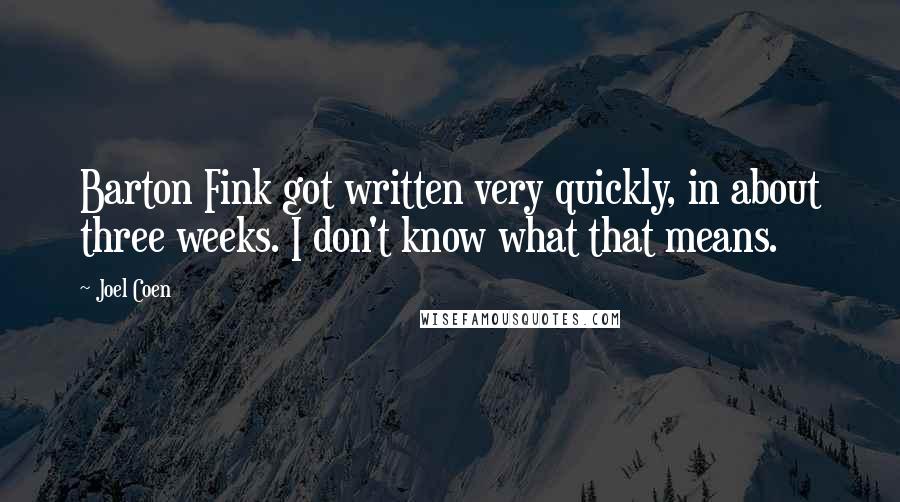 Barton Fink got written very quickly, in about three weeks. I don't know what that means.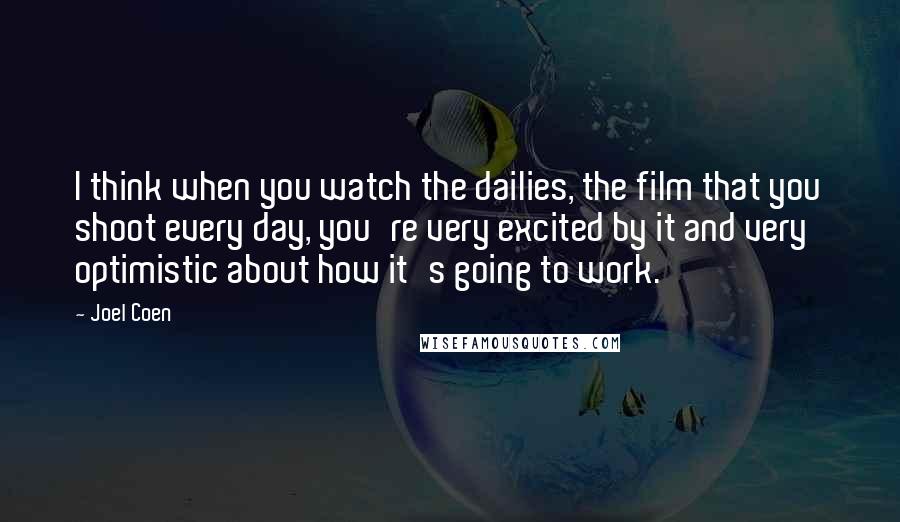 I think when you watch the dailies, the film that you shoot every day, you're very excited by it and very optimistic about how it's going to work.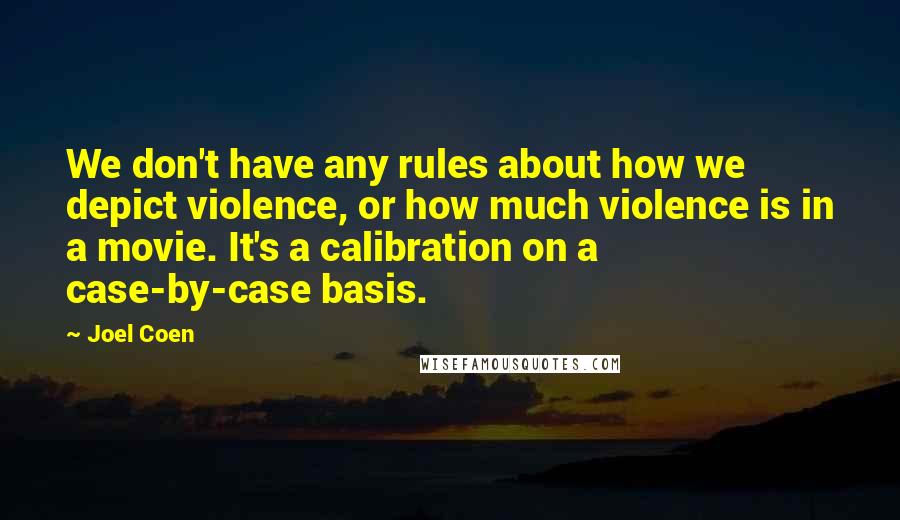 We don't have any rules about how we depict violence, or how much violence is in a movie. It's a calibration on a case-by-case basis.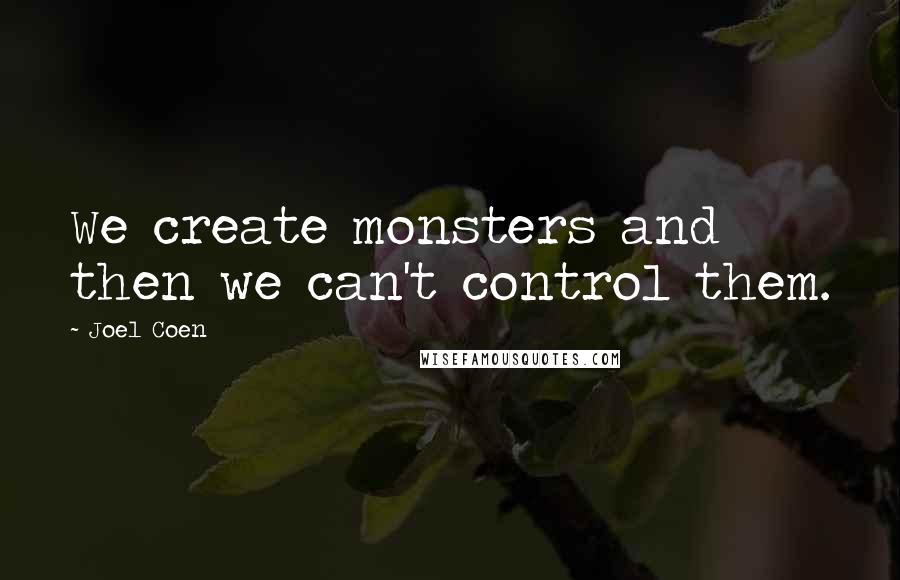 We create monsters and then we can't control them.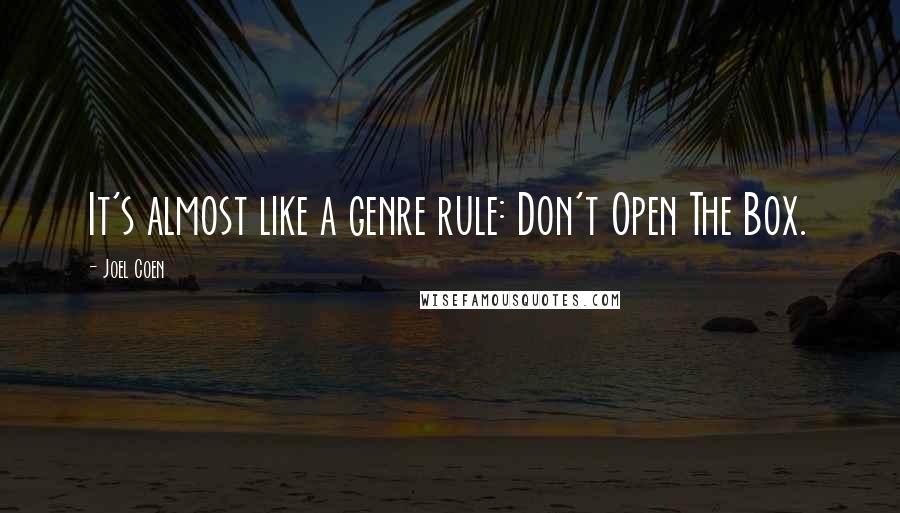 It's almost like a genre rule: Don't Open The Box.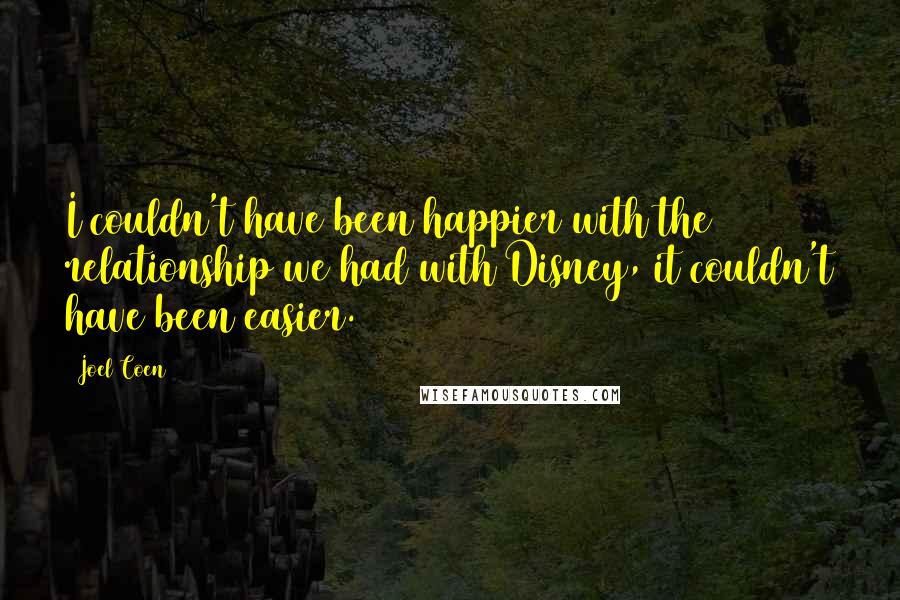 I couldn't have been happier with the relationship we had with Disney, it couldn't have been easier.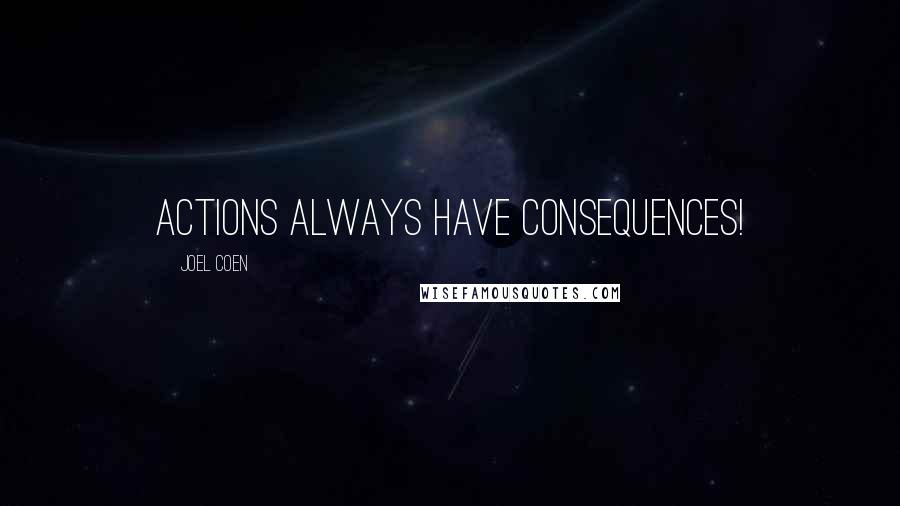 Actions always have consequences!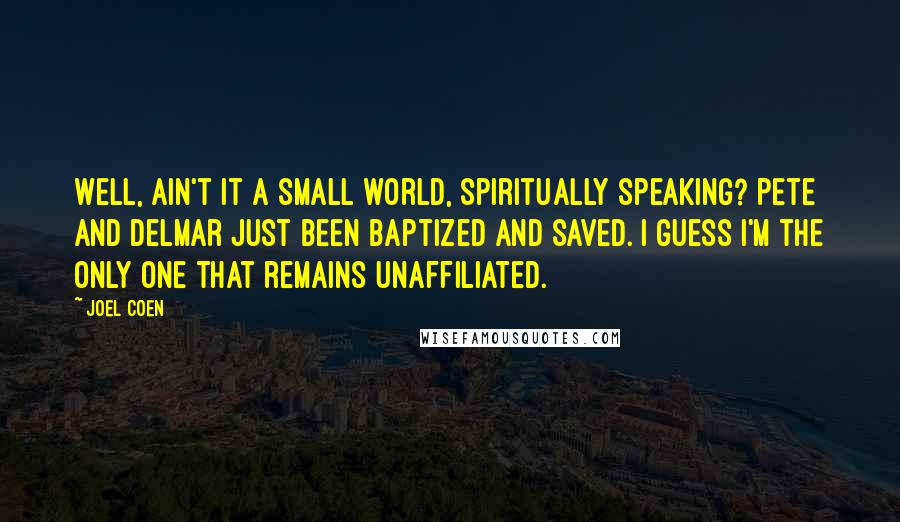 Well, ain't it a small world, spiritually speaking? Pete and Delmar just been baptized and saved. I guess I'm the only one that remains unaffiliated.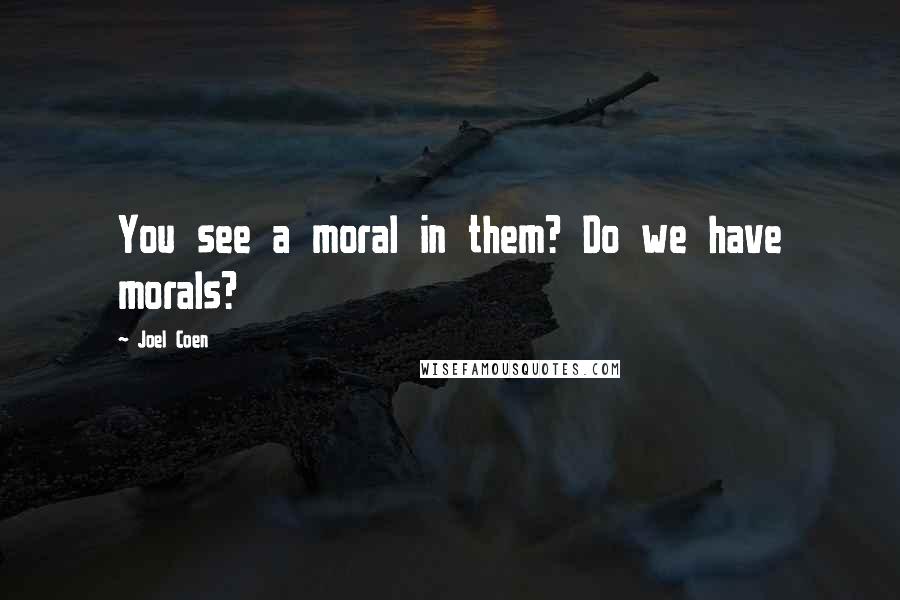 You see a moral in them? Do we have morals?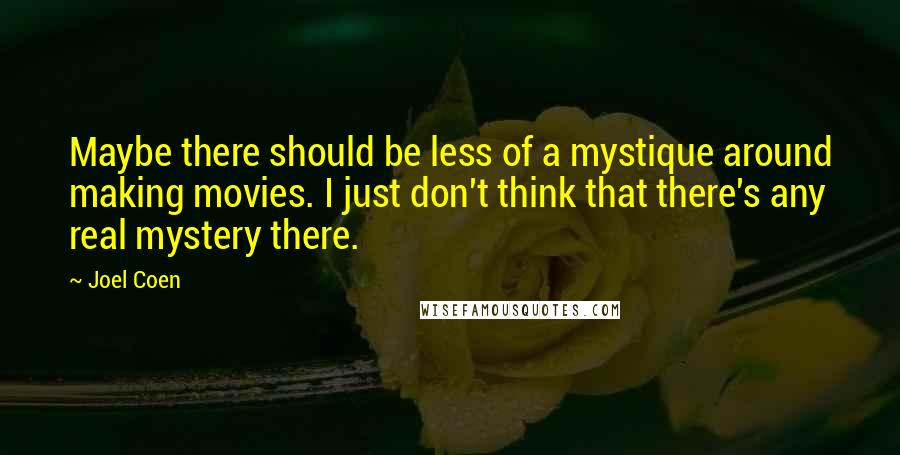 Maybe there should be less of a mystique around making movies. I just don't think that there's any real mystery there.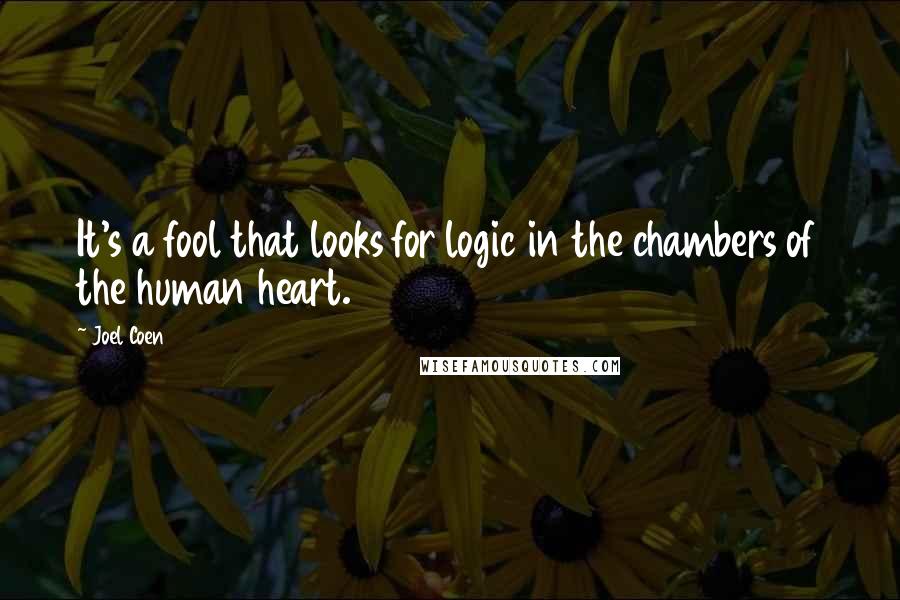 It's a fool that looks for logic in the chambers of the human heart.
People that have been interested in our work for awhile ... those are the last people you want to disappoint.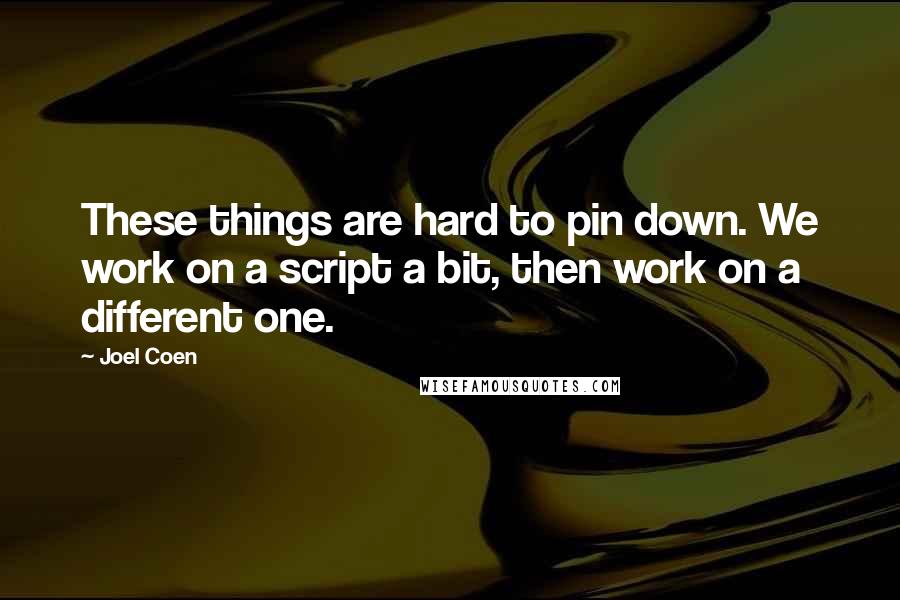 These things are hard to pin down. We work on a script a bit, then work on a different one.