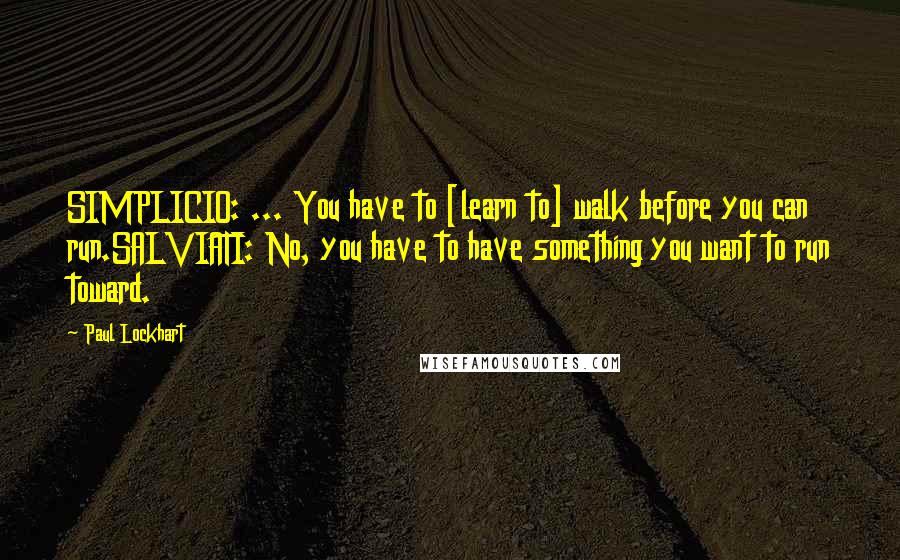 SIMPLICIO: ... You have to [learn to] walk before you can run.
SALVIATI: No, you have to have something you want to run toward.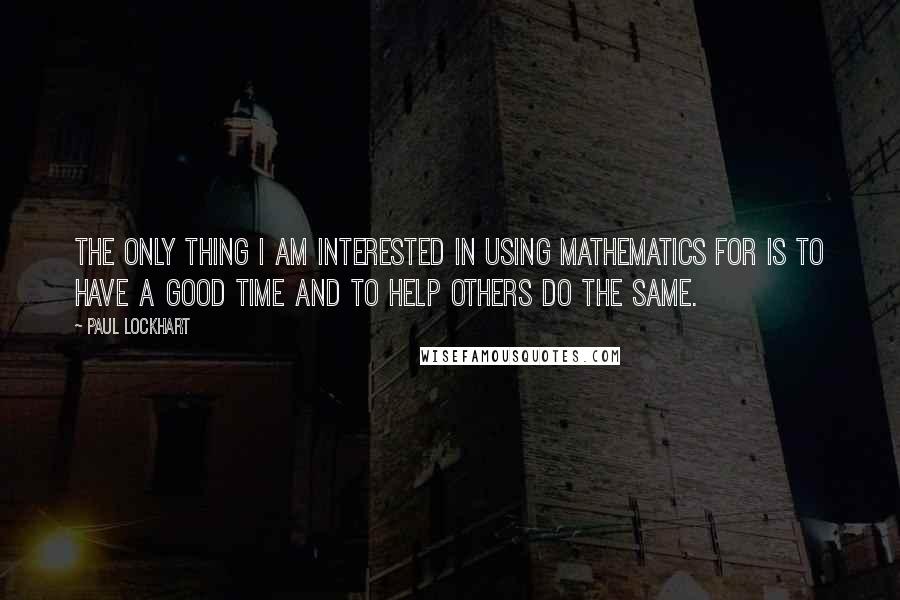 The only thing I am interested in using mathematics for is to have a good time and to help others do the same.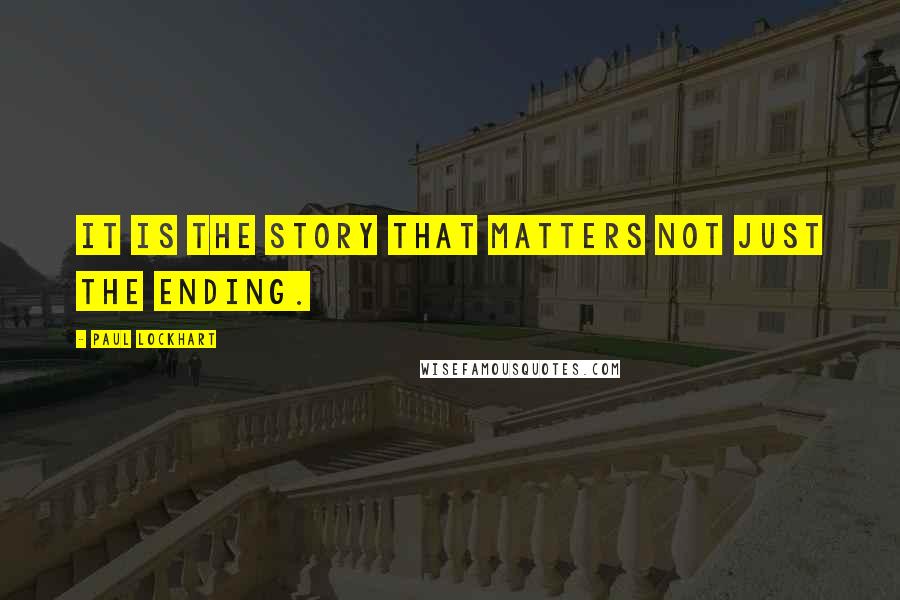 It is the story that matters not just the ending.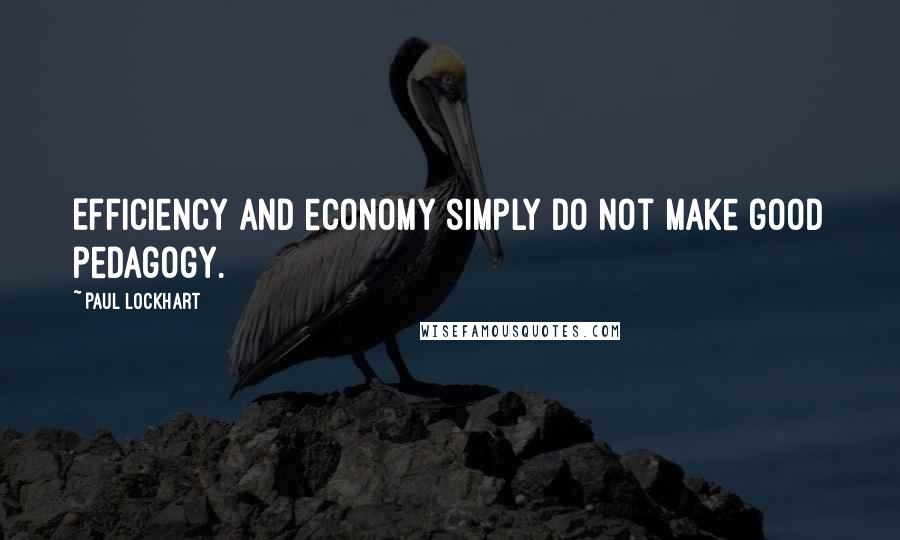 Efficiency and economy simply do not make good pedagogy.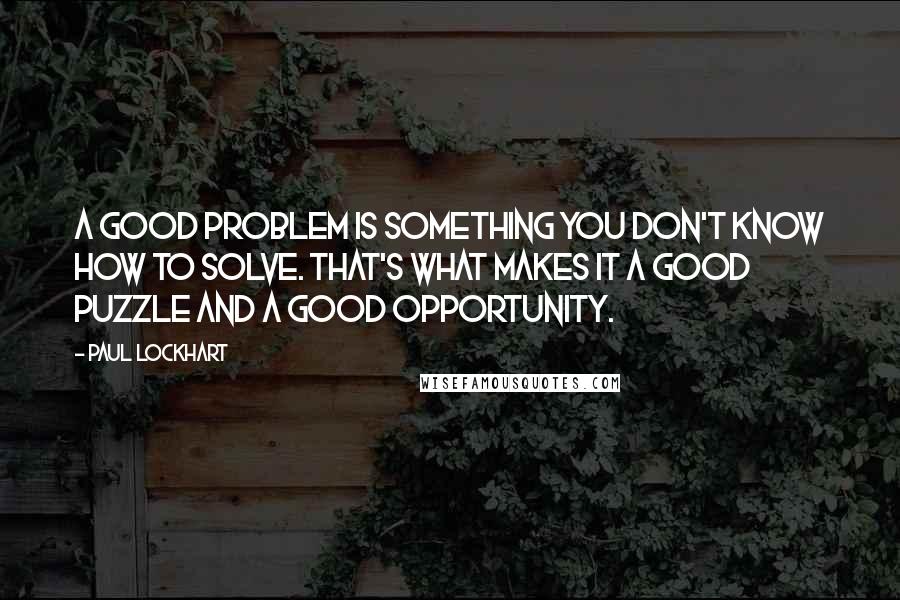 A good problem is something you don't know how to solve. That's what makes it a good puzzle and a good opportunity.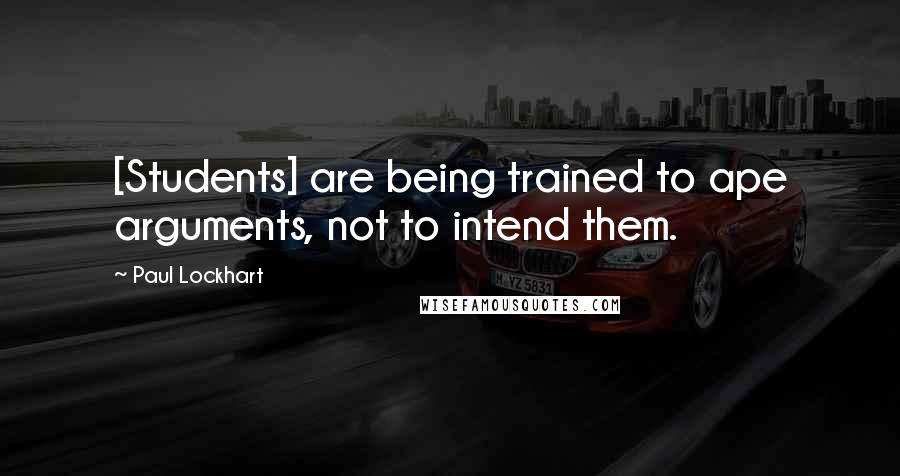 [Students] are being trained to ape arguments, not to intend them.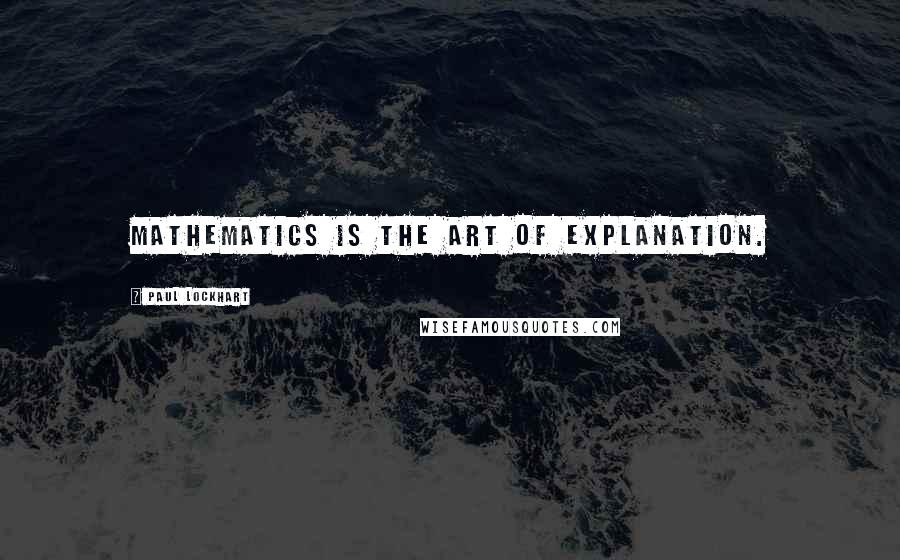 Mathematics is the art of explanation.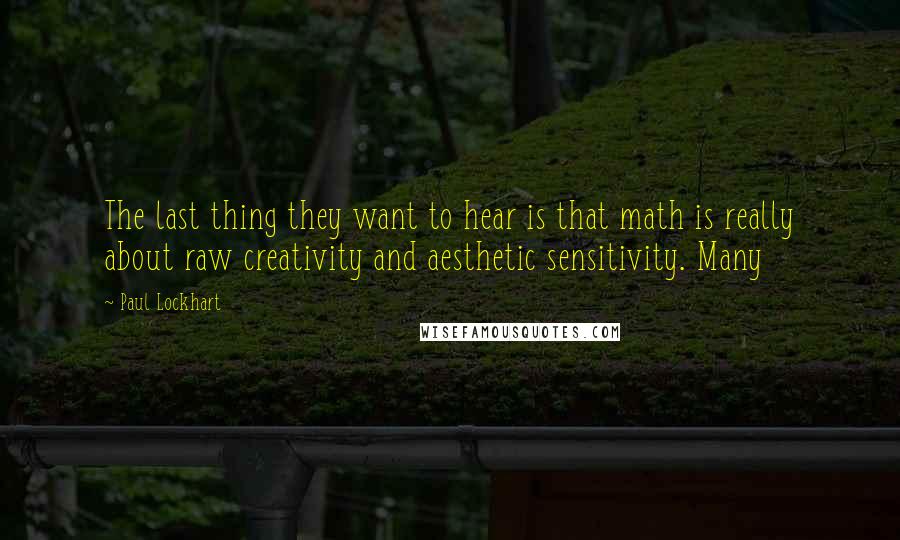 The last thing they want to hear is that math is really about raw creativity and aesthetic sensitivity. Many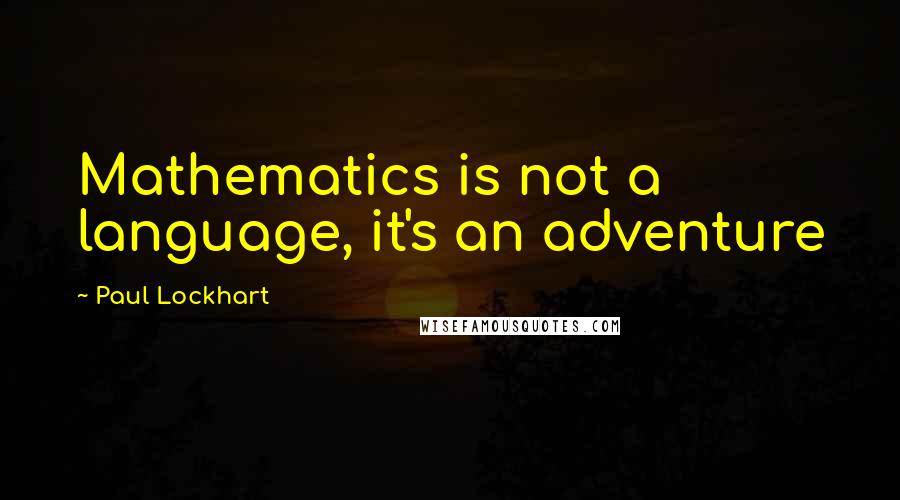 Mathematics is not a language, it's an adventure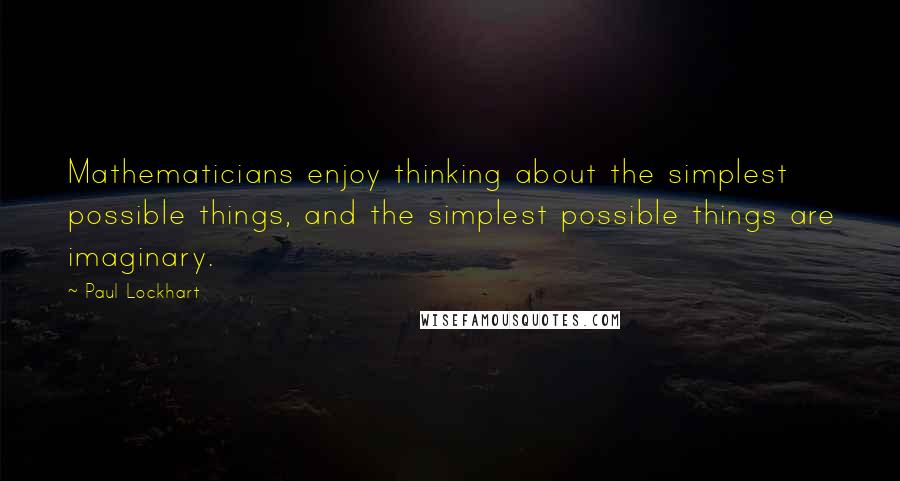 Mathematicians enjoy thinking about the simplest possible things, and the simplest possible things are imaginary.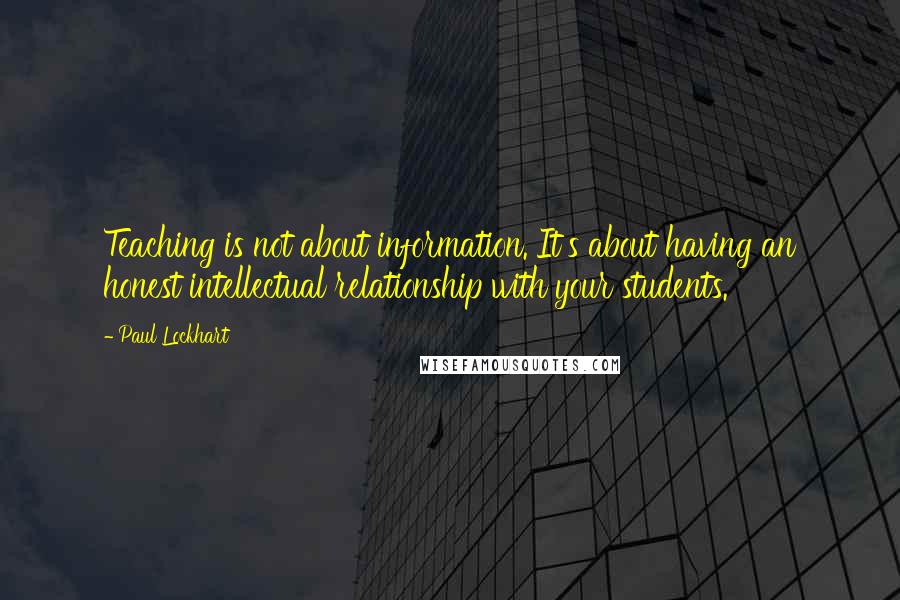 Teaching is not about information. It's about having an honest intellectual relationship with your students.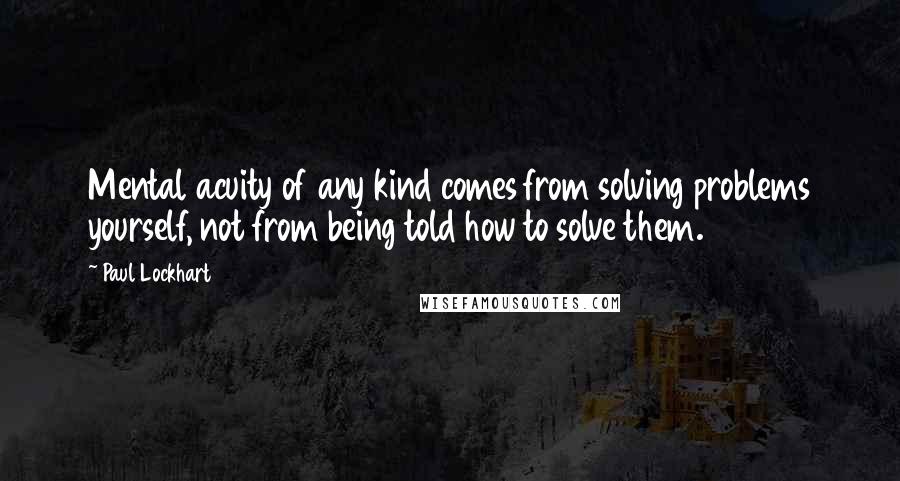 Mental acuity of any kind comes from solving problems yourself, not from being told how to solve them.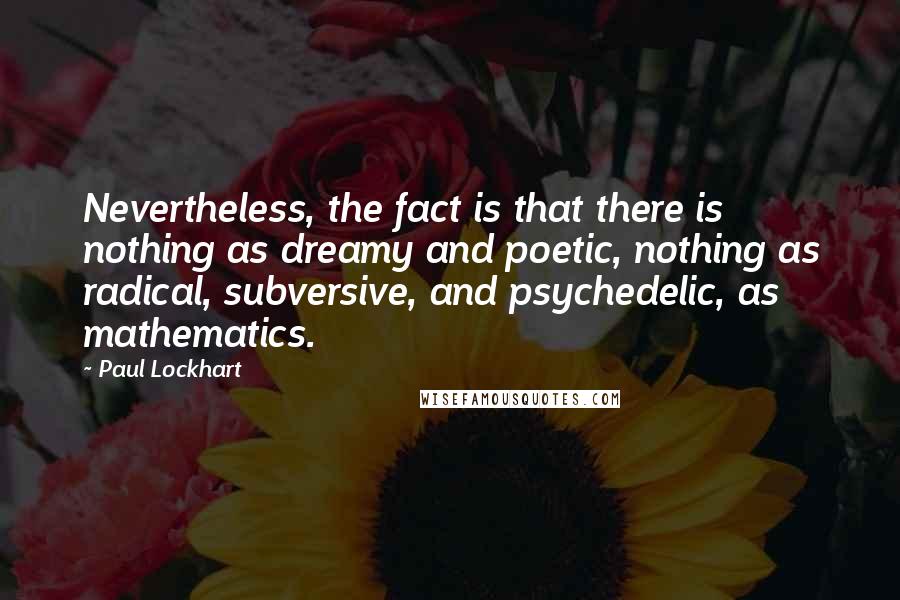 Nevertheless, the fact is that there is nothing as dreamy and poetic, nothing as radical, subversive, and psychedelic, as mathematics.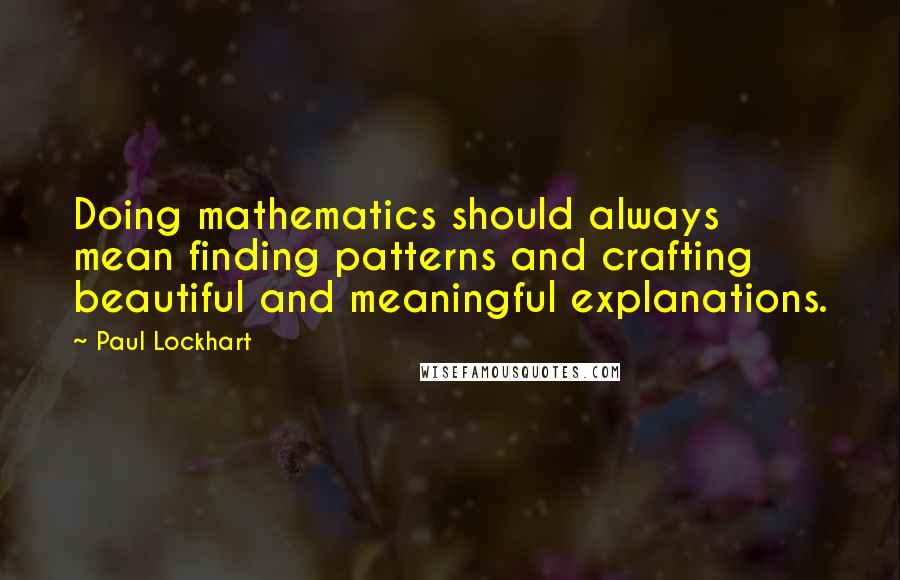 Doing mathematics should always mean finding patterns and crafting beautiful and meaningful explanations.