Understand My Feelings Quotes
Collection of top 36 famous quotes about Understand My Feelings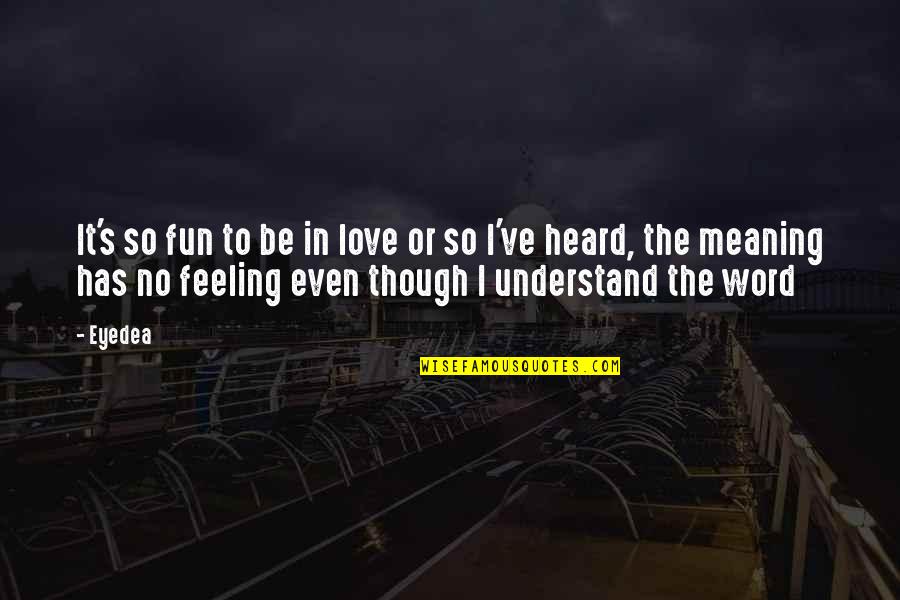 It's so fun to be in love or so I've heard, the meaning has no feeling even though I understand the word
—
Eyedea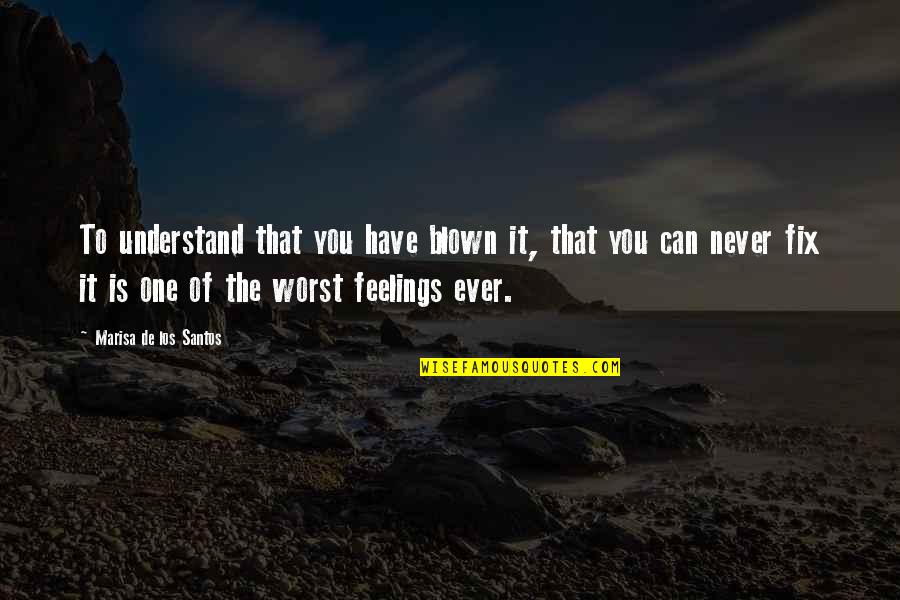 To understand that you have blown it, that you can never fix it is one of the worst feelings ever.
—
Marisa De Los Santos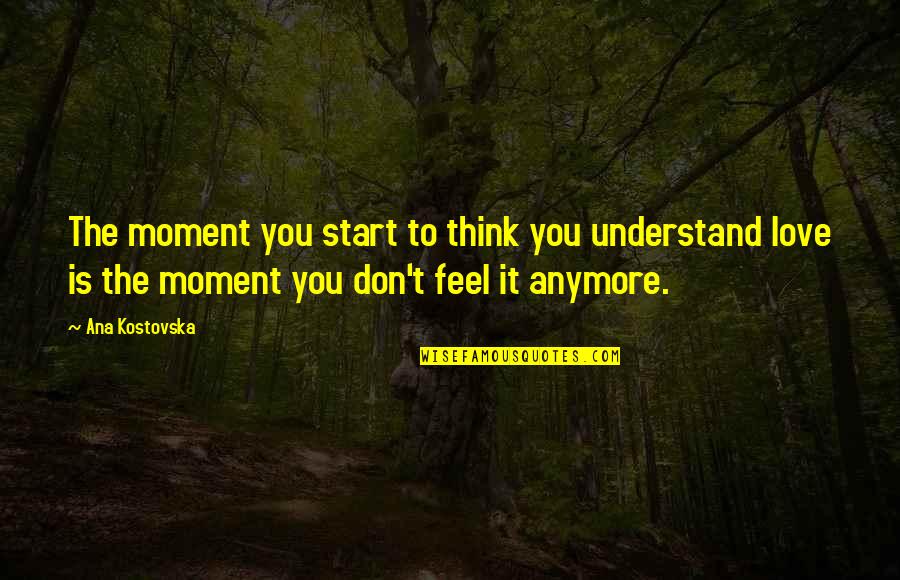 The moment you start to think you understand love is the moment you don't feel it anymore.
—
Ana Kostovska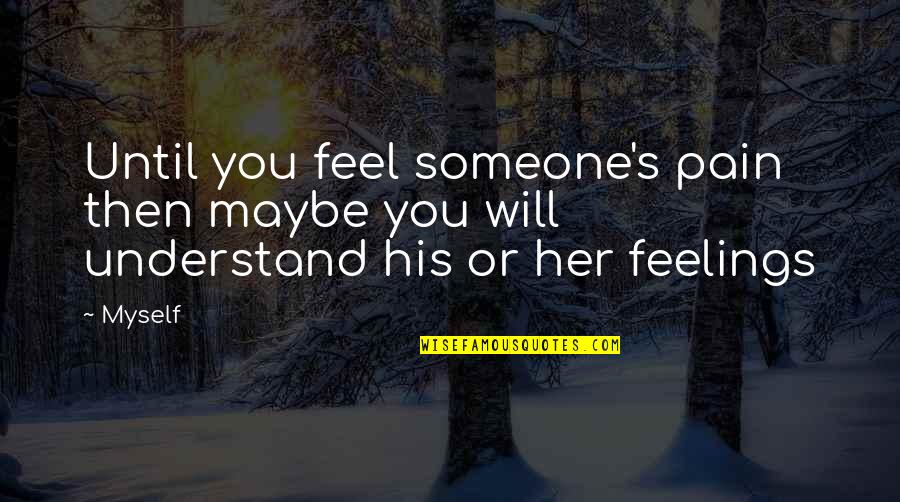 Until you feel someone's pain then maybe you will understand his or her feelings
—
Myself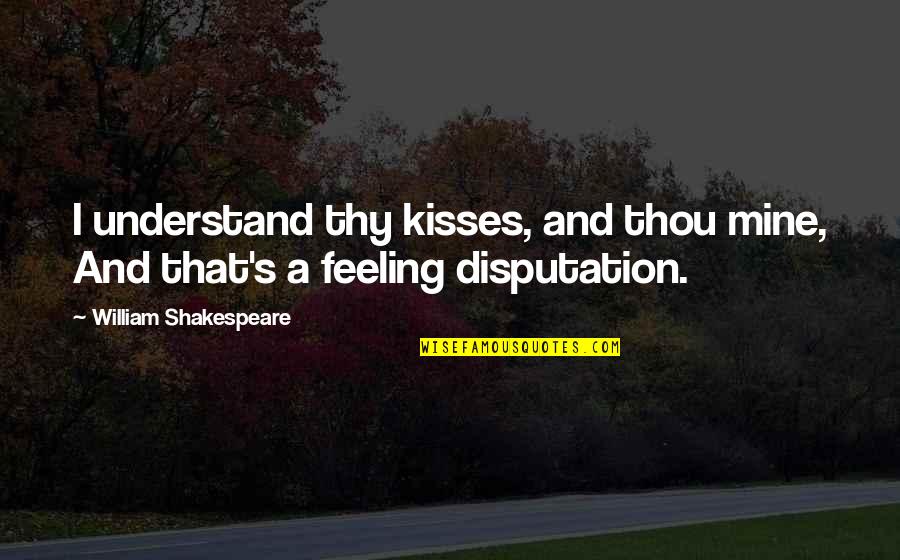 I understand thy kisses, and thou mine, And that's a feeling disputation.
—
William Shakespeare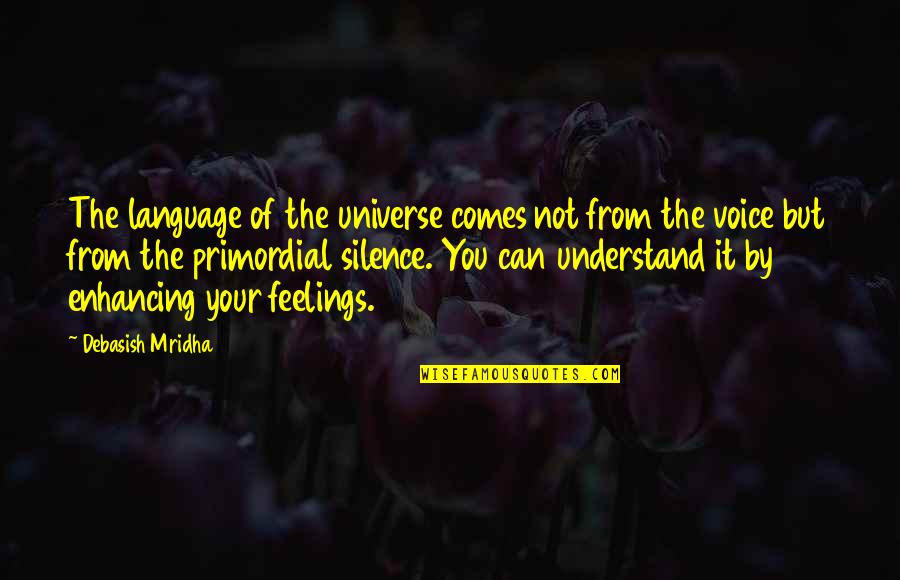 The language of the universe comes not from the voice but from the primordial silence. You can understand it by enhancing your feelings.
—
Debasish Mridha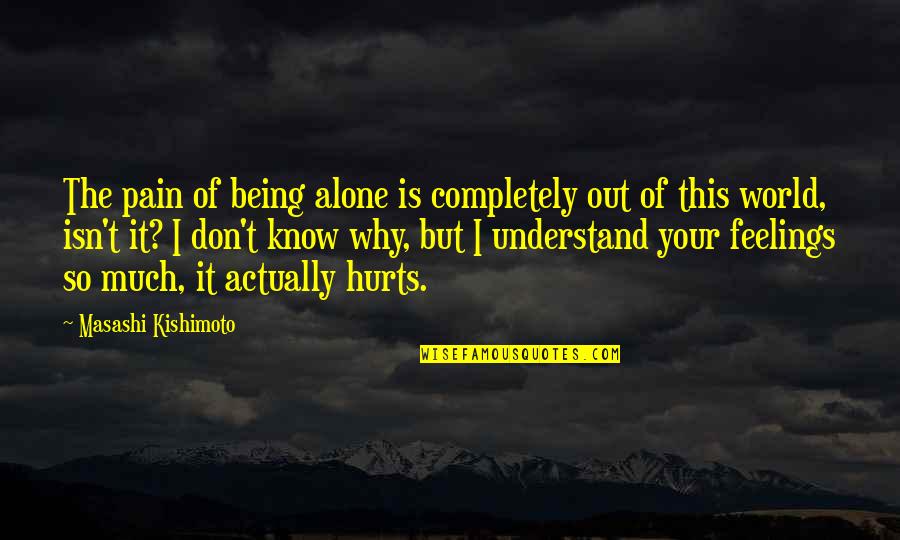 The pain of being alone is completely out of this world, isn't it? I don't know why, but I understand your feelings so much, it actually hurts.
—
Masashi Kishimoto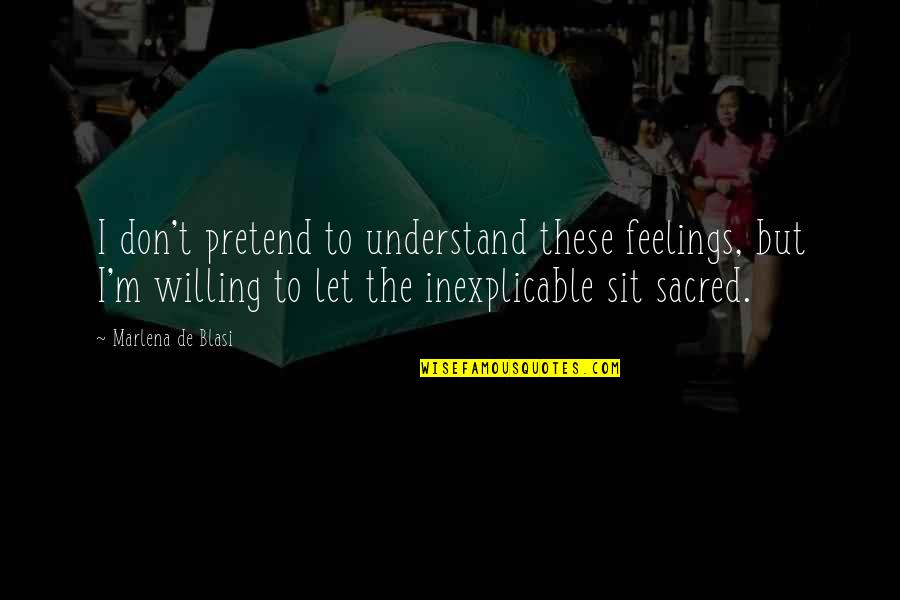 I don't pretend to understand these feelings, but I'm willing to let the inexplicable sit sacred.
—
Marlena De Blasi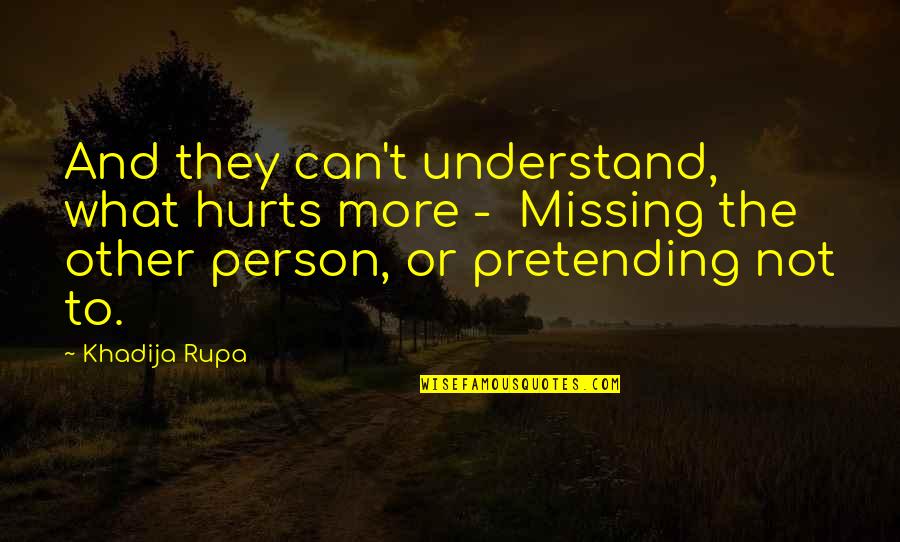 And they can't understand, what hurts more - Missing the other person, or pretending not to.
—
Khadija Rupa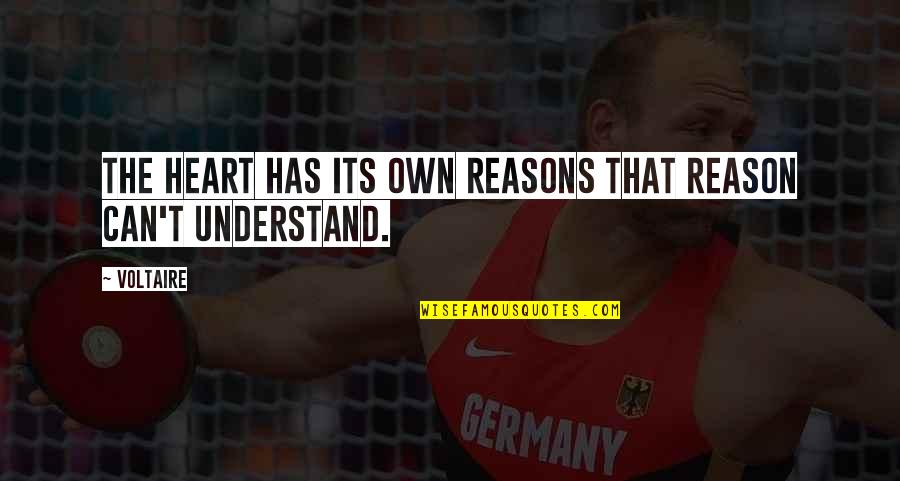 The heart has its own reasons that reason can't understand.
—
Voltaire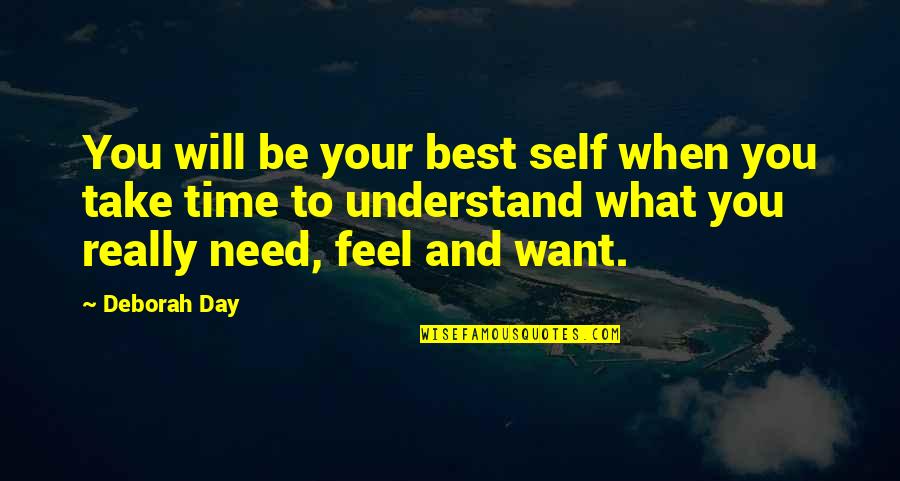 You will be your best self when you take time to understand what you really need, feel and want. —
Deborah Day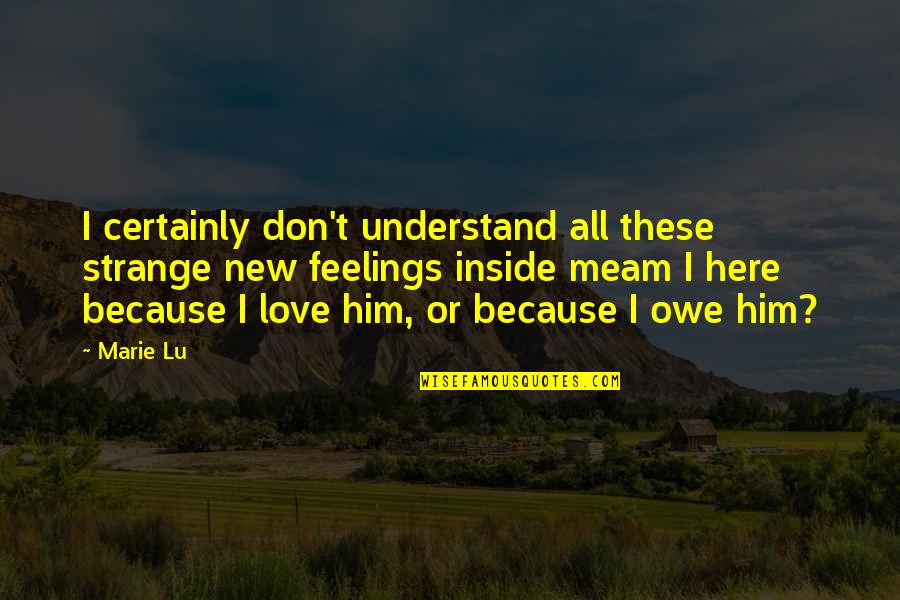 I certainly don't understand all these strange new feelings inside me
am I here because I love him, or because I owe him? —
Marie Lu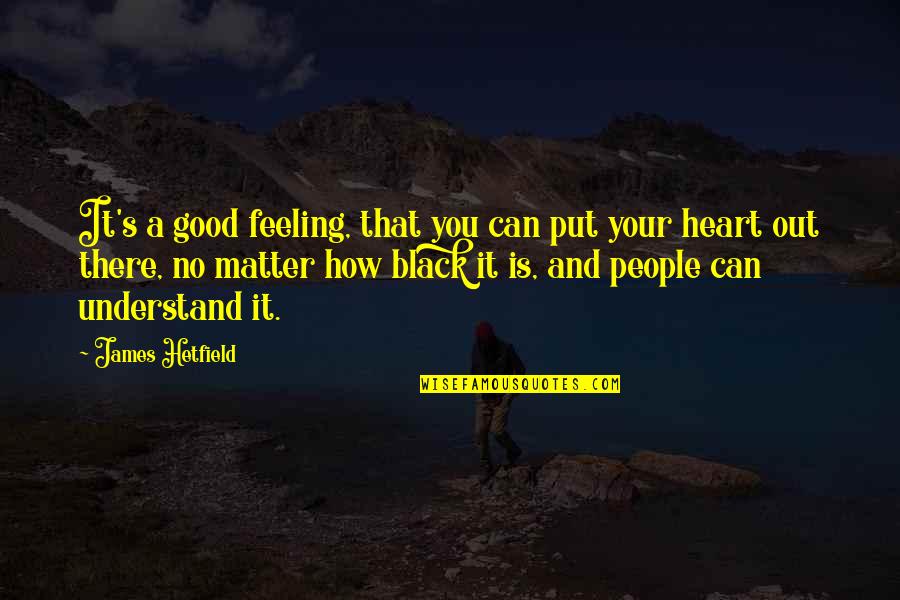 It's a good feeling, that you can put your heart out there, no matter how black it is, and people can understand it. —
James Hetfield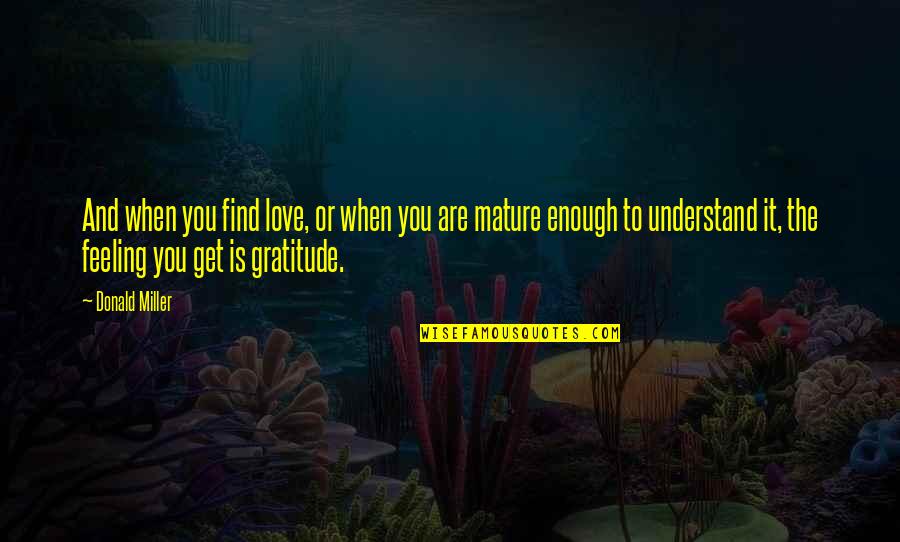 And when you find love, or when you are mature enough to understand it, the feeling you get is gratitude. —
Donald Miller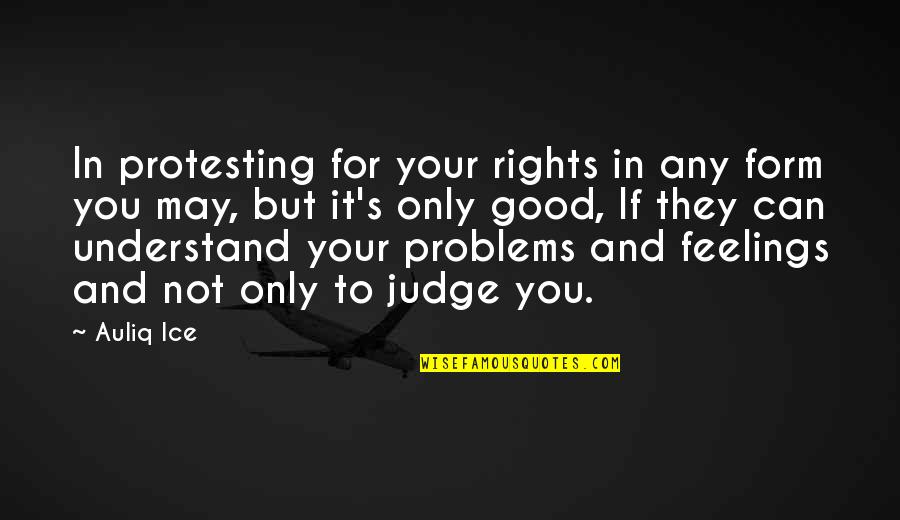 In protesting for your rights in any form you may, but it's only good, If they can understand your problems and feelings and not only to judge you. —
Auliq Ice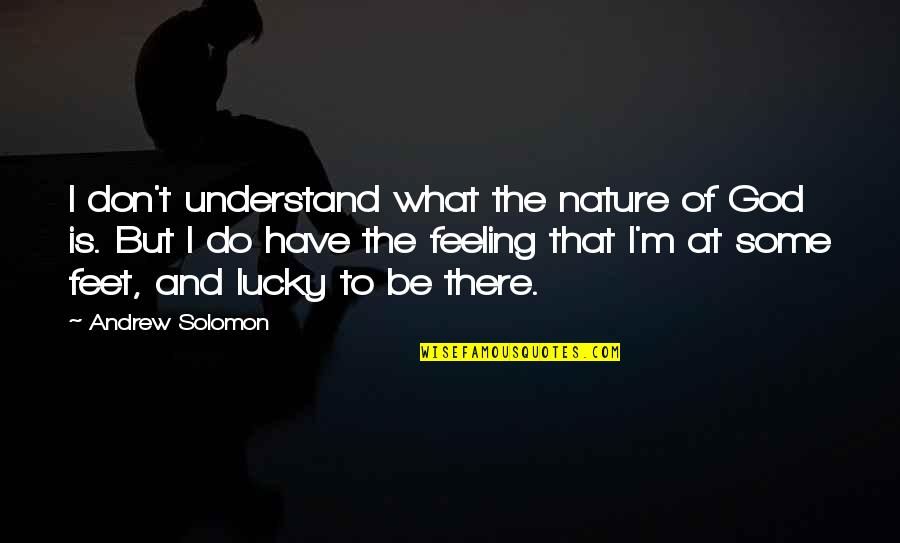 I don't understand what the nature of God is. But I do have the feeling that I'm at some feet, and lucky to be there. —
Andrew Solomon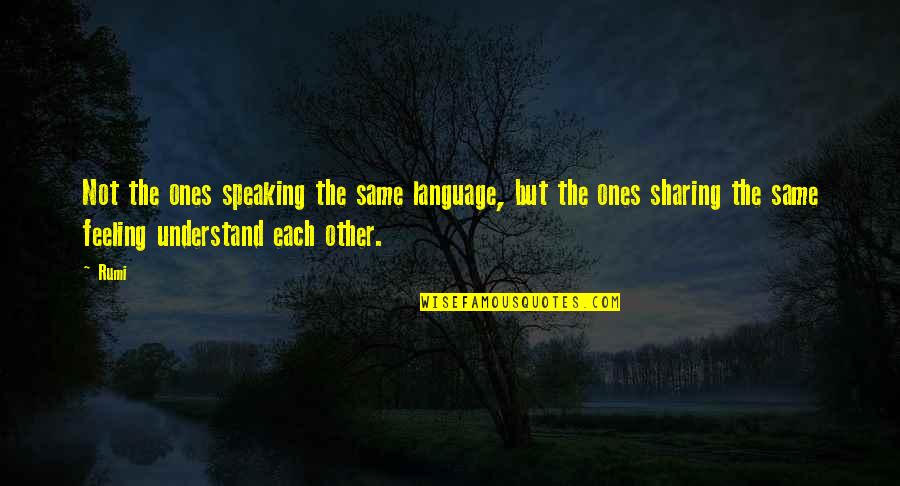 Not the ones speaking the same language, but the ones sharing the same feeling understand each other. —
Rumi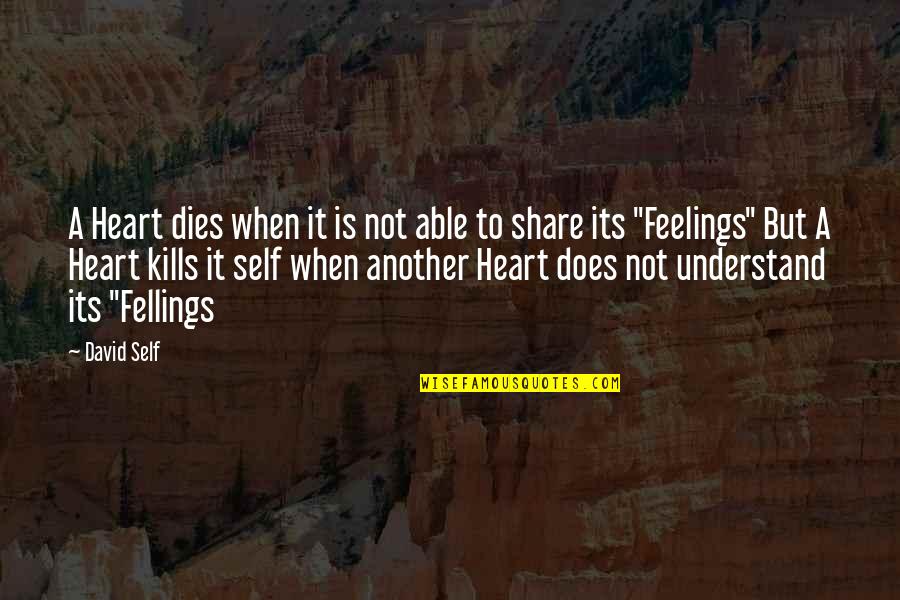 A Heart dies when it is not able to share its "Feelings" But A Heart kills it self when another Heart does not understand its "Fellings —
David Self
In order to move on, you must understand why you felt what you did and why you no longer need to feel it. —
Mitch Albom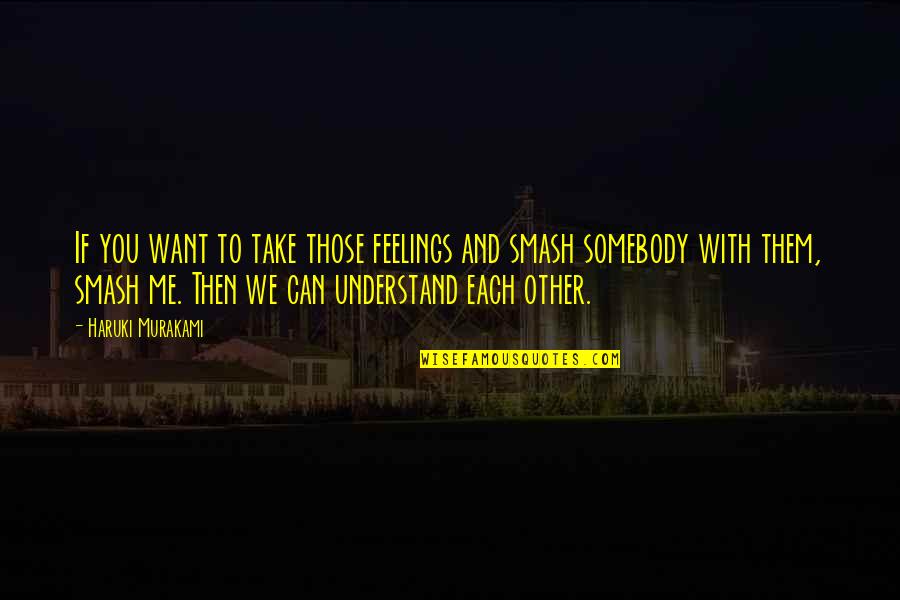 If you want to take those feelings and smash somebody with them, smash me. Then we can understand each other. —
Haruki Murakami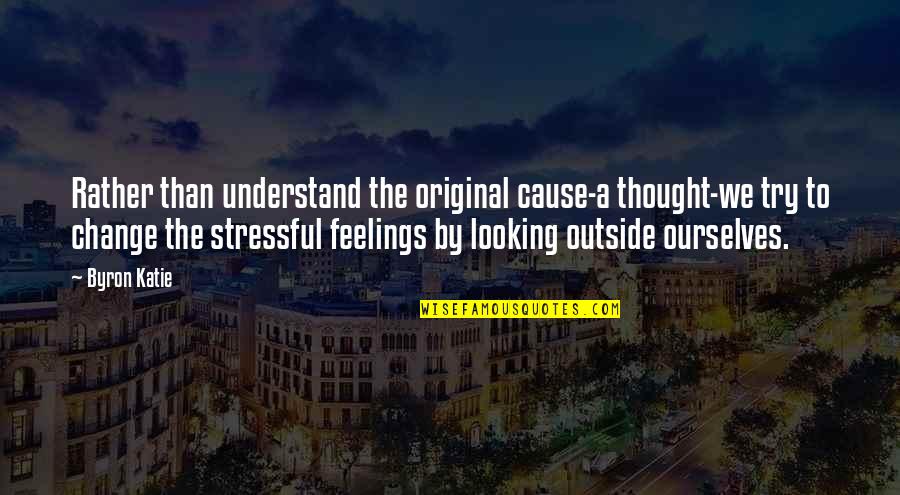 Rather than understand the original cause-a thought-we try to change the stressful feelings by looking outside ourselves. —
Byron Katie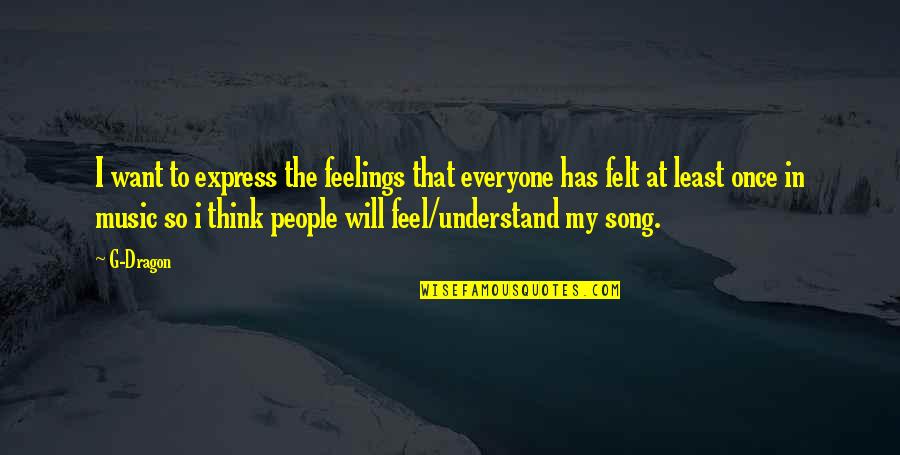 I want to express the feelings that everyone has felt at least once in music so i think people will feel/understand my song. —
G-Dragon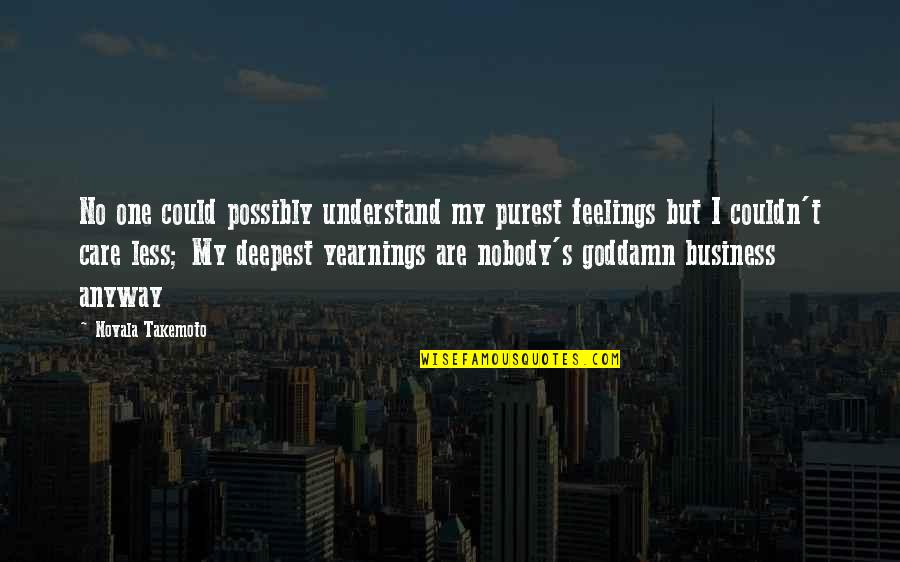 No one could possibly understand my purest feelings but I couldn't care less; My deepest yearnings are nobody's goddamn business anyway —
Novala Takemoto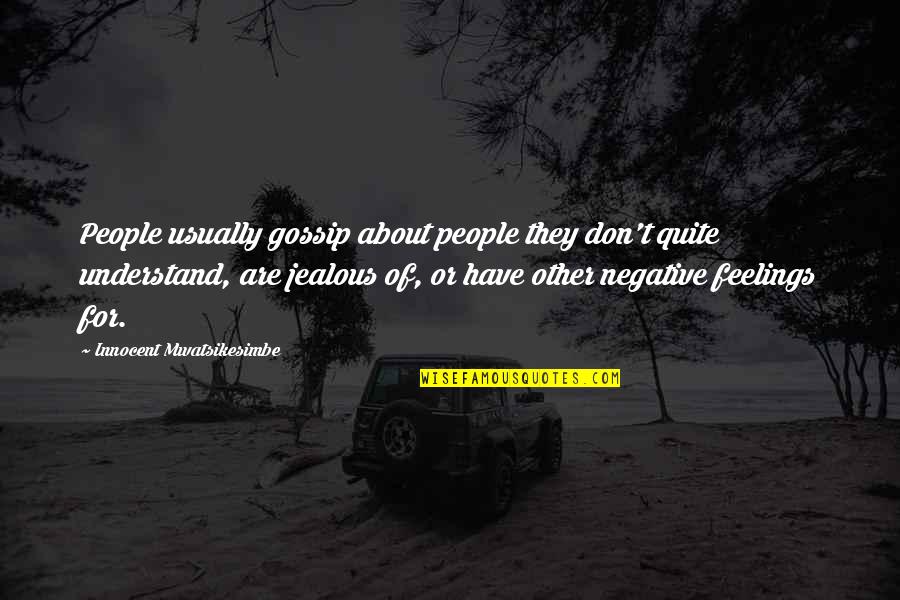 People usually gossip about people they don't quite understand, are jealous of, or have other negative feelings for. —
Innocent Mwatsikesimbe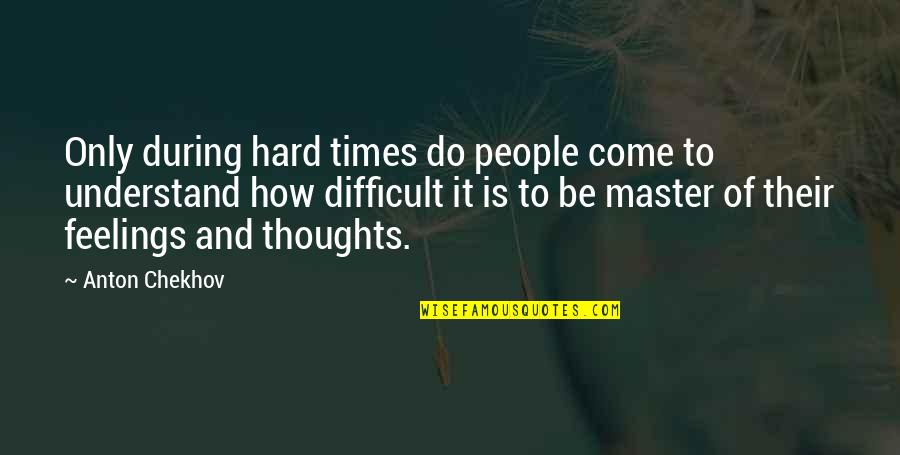 Only during hard times do people come to understand how difficult it is to be master of their feelings and thoughts. —
Anton Chekhov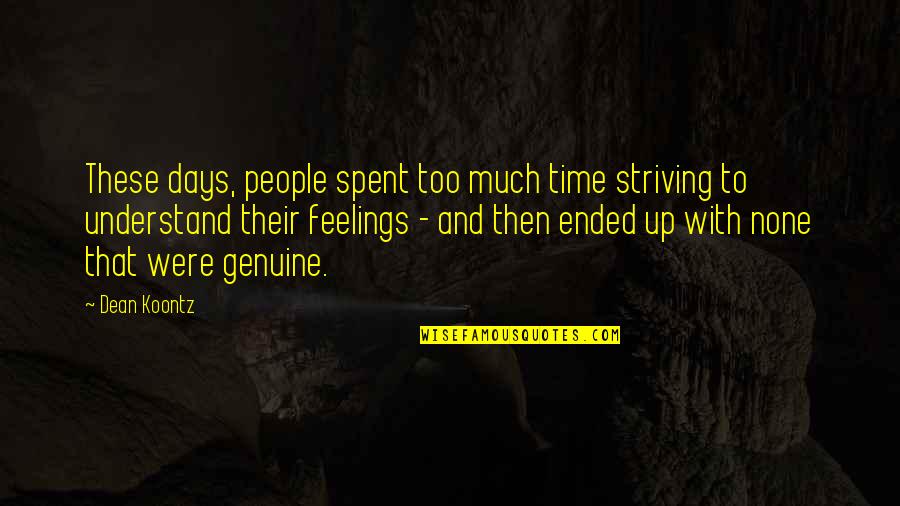 These days, people spent too much time striving to understand their feelings - and then ended up with none that were genuine. —
Dean Koontz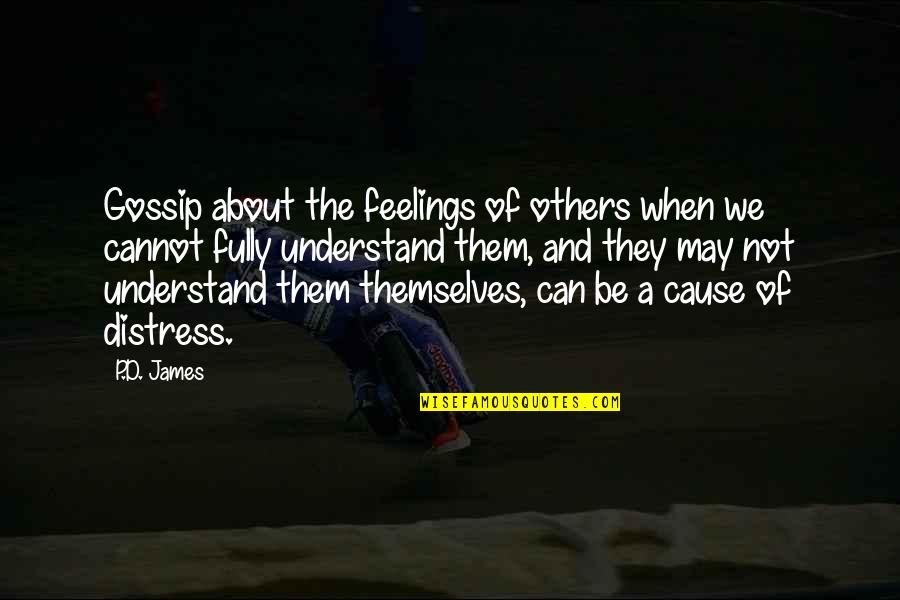 Gossip about the feelings of others when we cannot fully understand them, and they may not understand them themselves, can be a cause of distress. —
P.D. James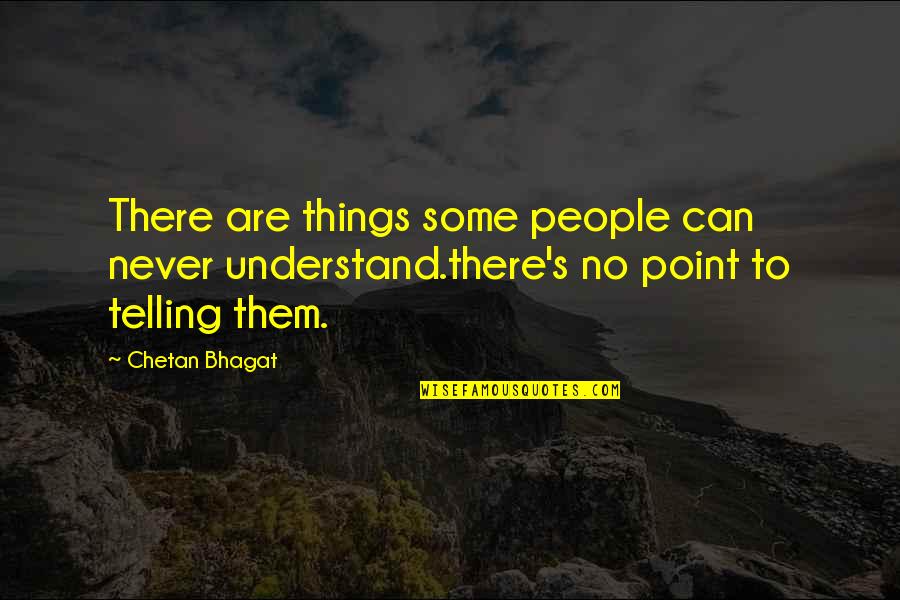 There are things some people can never understand.there's no point to telling them. —
Chetan Bhagat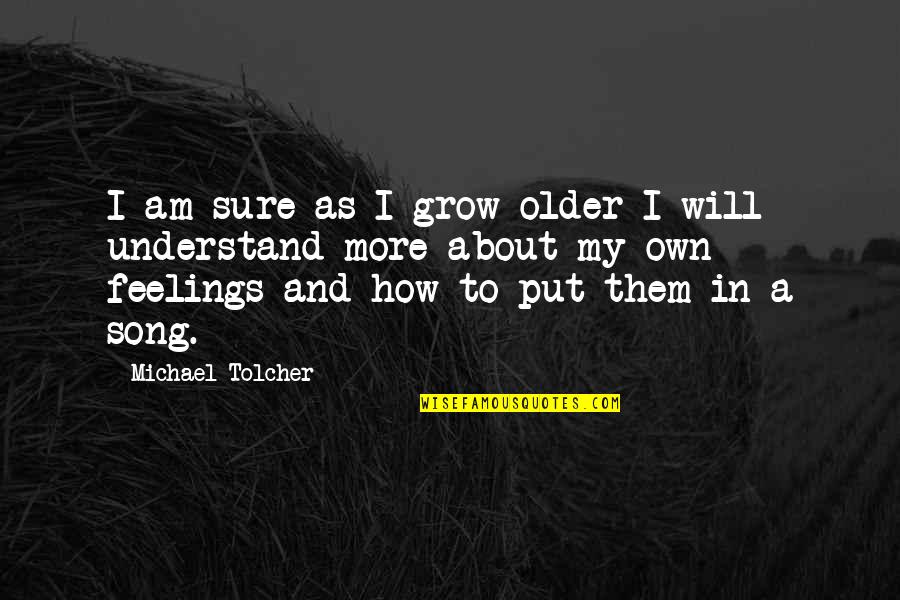 I am sure as I grow older I will understand more about my own feelings and how to put them in a song. —
Michael Tolcher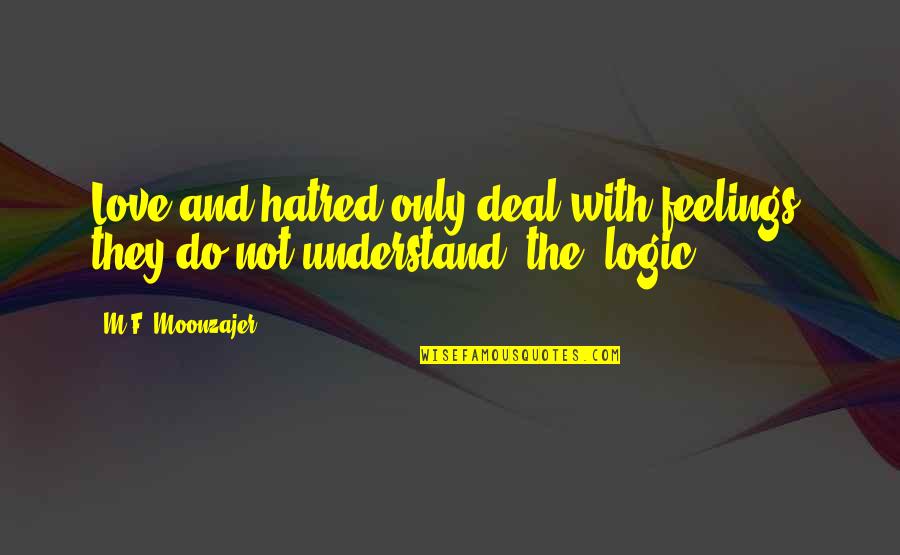 Love and hatred only deal with feelings; they do not understand (the) logic. —
M.F. Moonzajer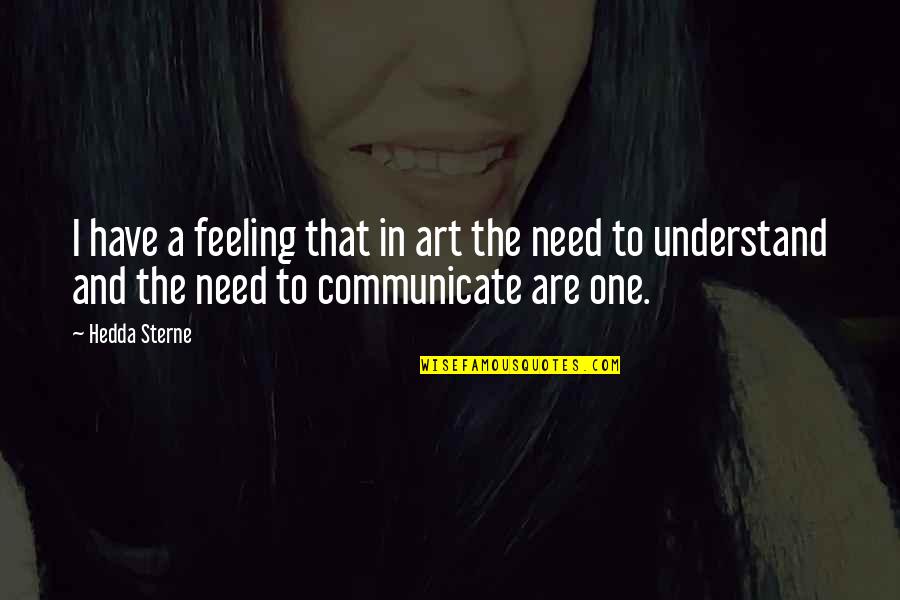 I have a feeling that in art the need to understand and the need to communicate are one. —
Hedda Sterne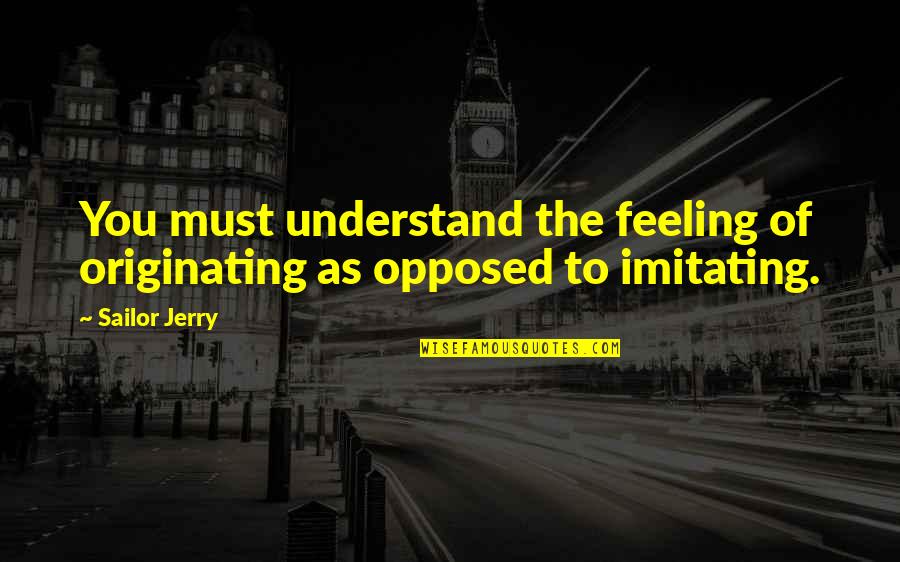 You must understand the feeling of originating as opposed to imitating. —
Sailor Jerry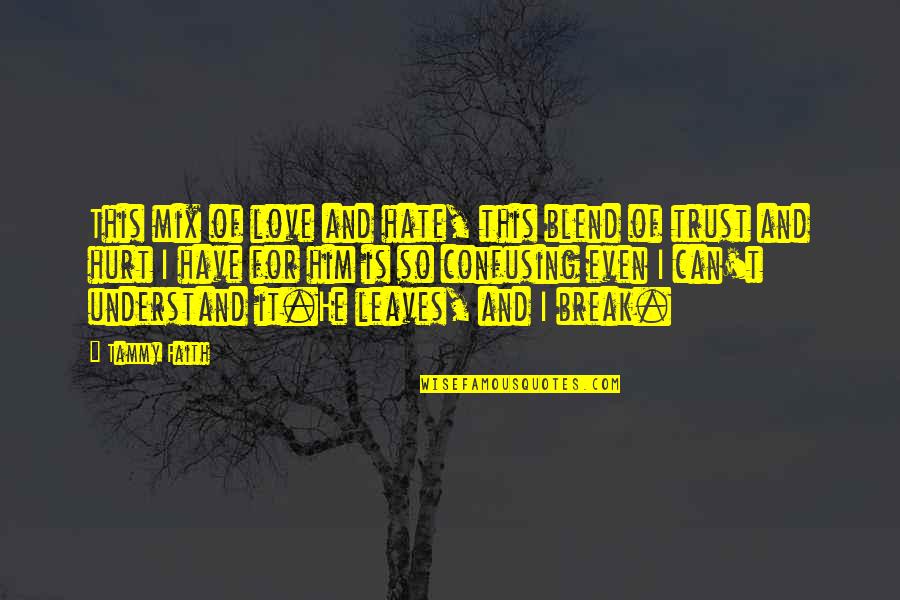 This mix of love and hate, this blend of trust and hurt I have for him is so confusing even I can't understand it.
He leaves, and I break. —
Tammy Faith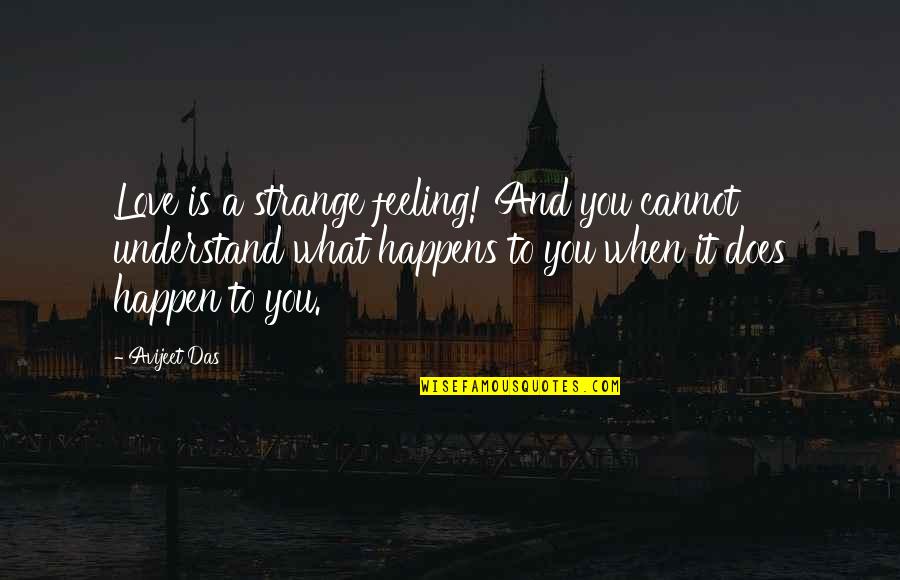 Love is a strange feeling! And you cannot understand what happens to you when it does happen to you. —
Avijeet Das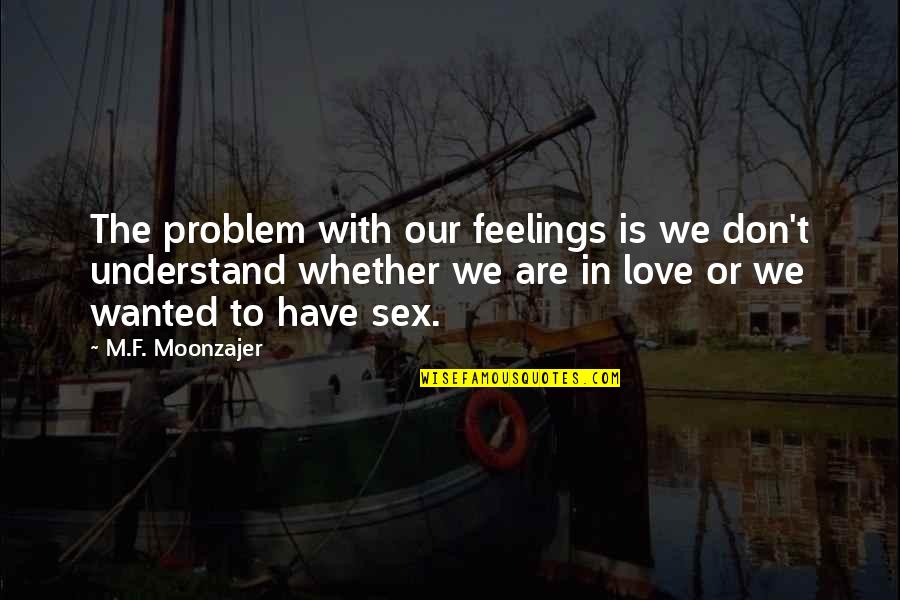 The problem with our feelings is we don't understand whether we are in love or we wanted to have sex. —
M.F. Moonzajer