Patrick Taylor Quotes
Top 5 wise famous quotes and sayings by Patrick Taylor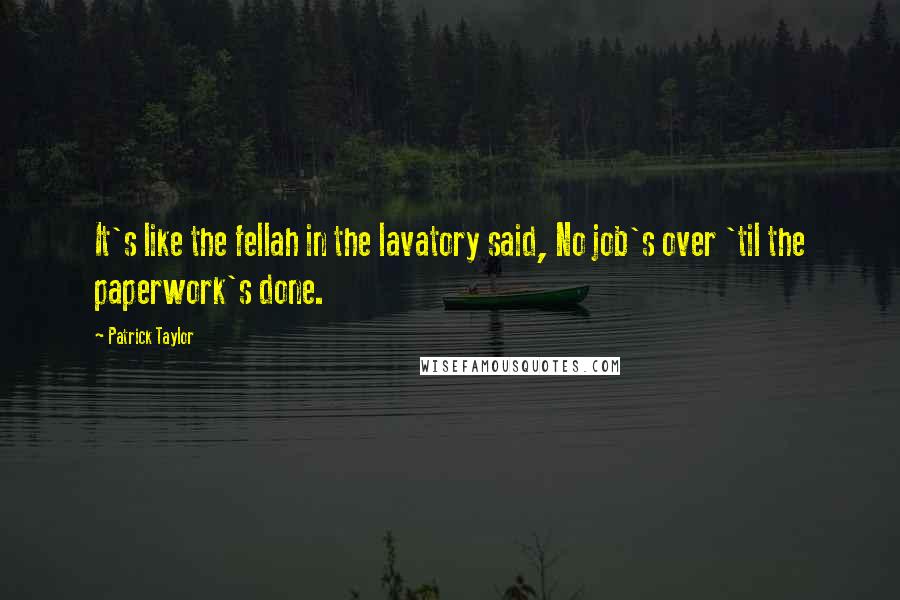 It's like the fellah in the lavatory said, No job's over 'til the paperwork's done.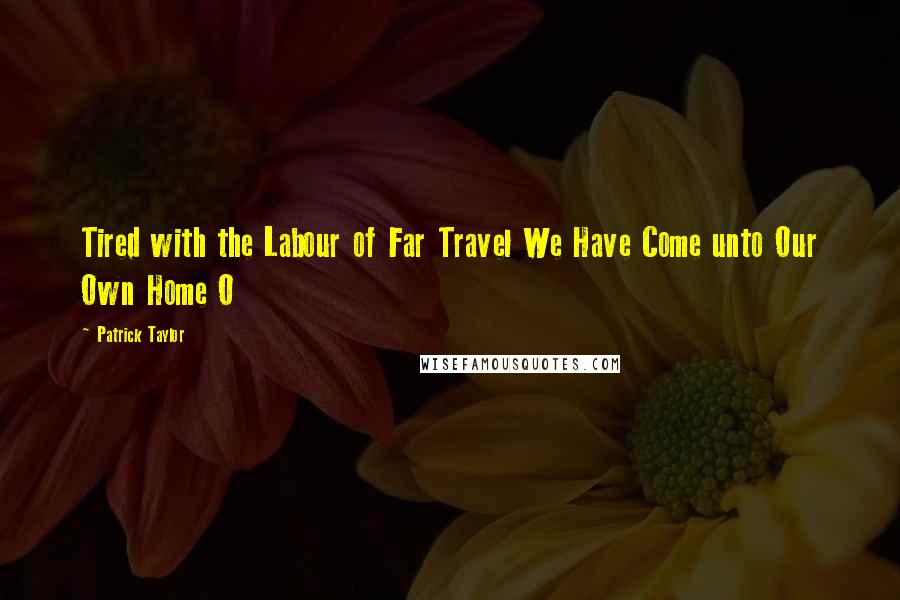 Tired with the Labour of Far Travel We Have Come unto Our Own Home O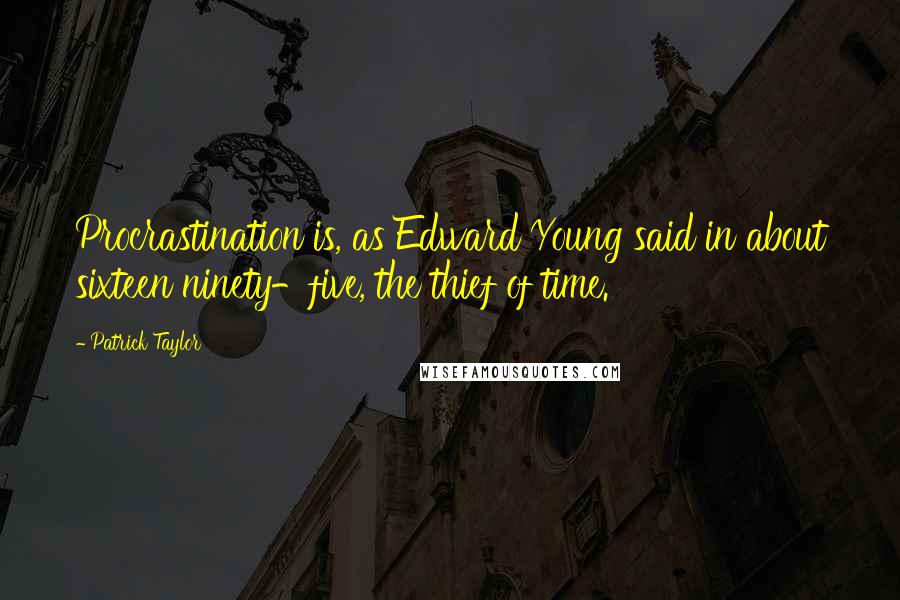 Procrastination is, as Edward Young said in about sixteen ninety-five, the thief of time.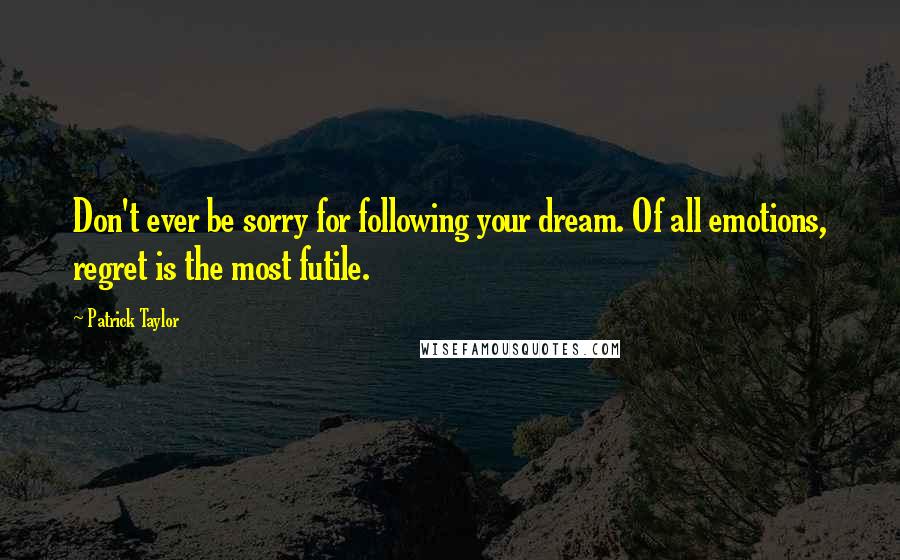 Don't ever be sorry for following your dream. Of all emotions, regret is the most futile.
Barry remembered his dad saying that the casualties of war couldn't be counted only among the dead and the wounded.