P.D. Ouspensky Quotes
Top 27 wise famous quotes and sayings by P.D. Ouspensky
P.D. Ouspensky Famous Quotes & Sayings
Discover top inspirational quotes from P.D. Ouspensky on Wise Famous Quotes.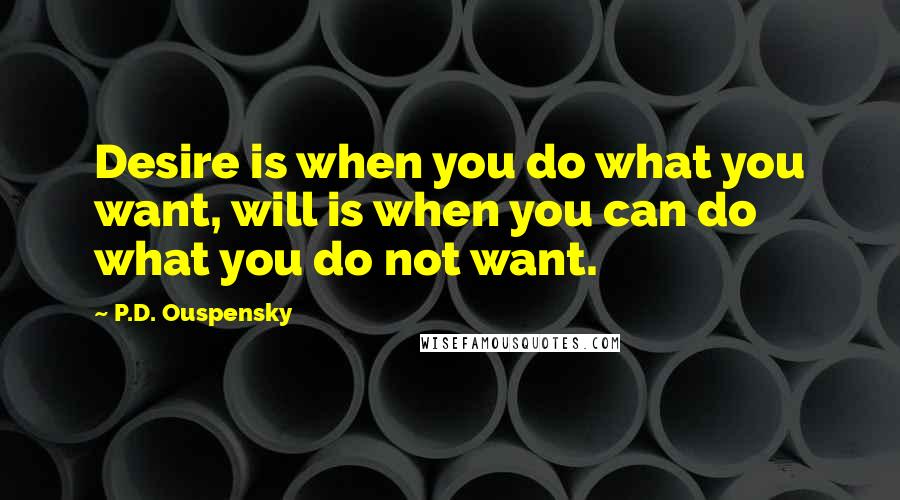 Desire is when you do what you want, will is when you can do what you do not want.
A man can be given only what he can use; and he can use only that for which he has sacrificed something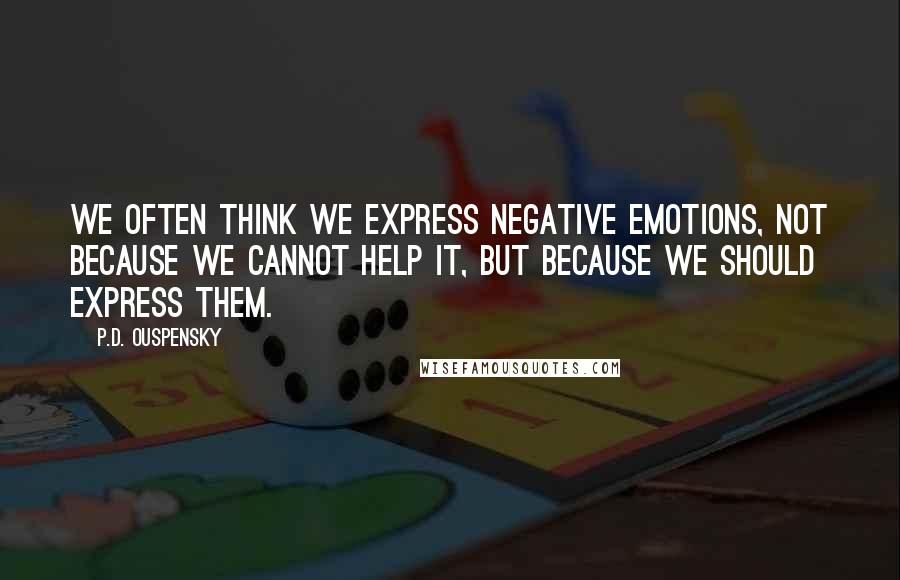 We often think we express negative emotions, not because we cannot help it, but because we should express them.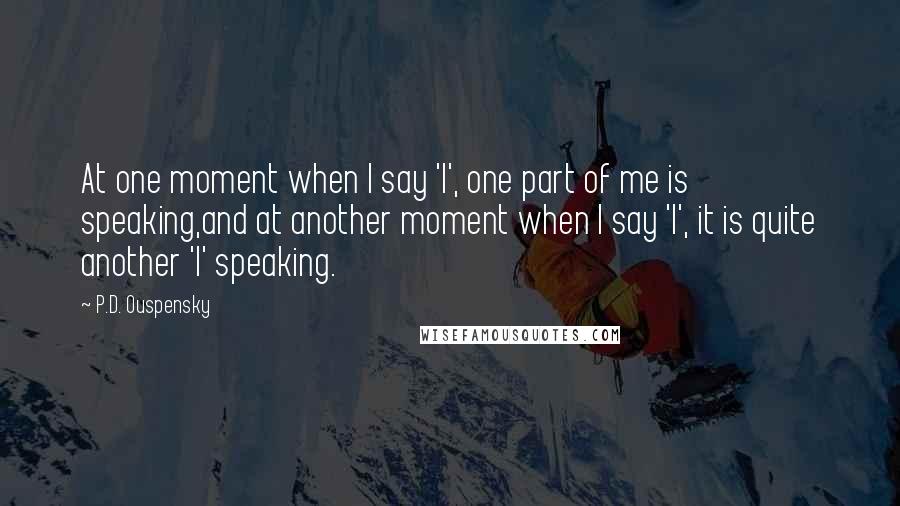 At one moment when I say 'I', one part of me is speaking,and at another moment when I say 'I', it is quite another 'I' speaking.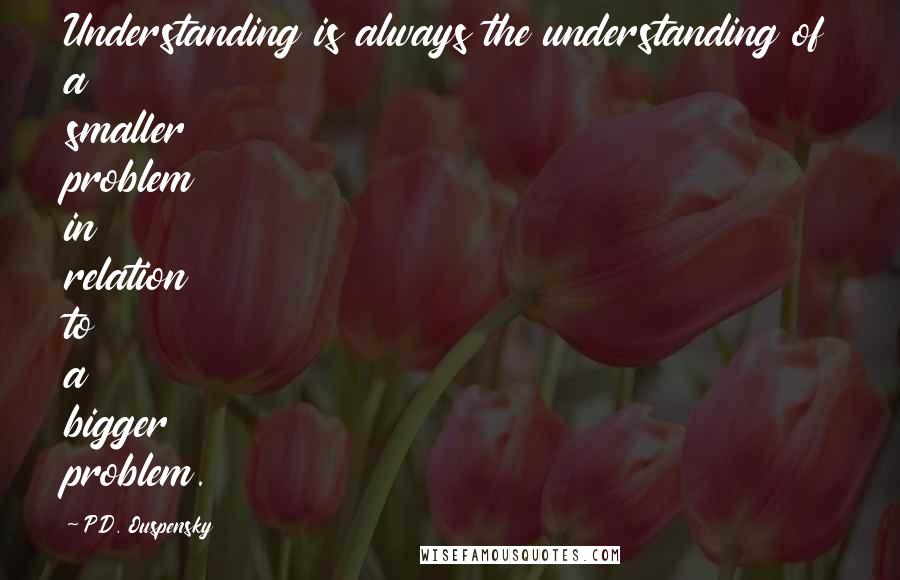 Understanding is always the understanding of a smaller problem in relation to a bigger problem.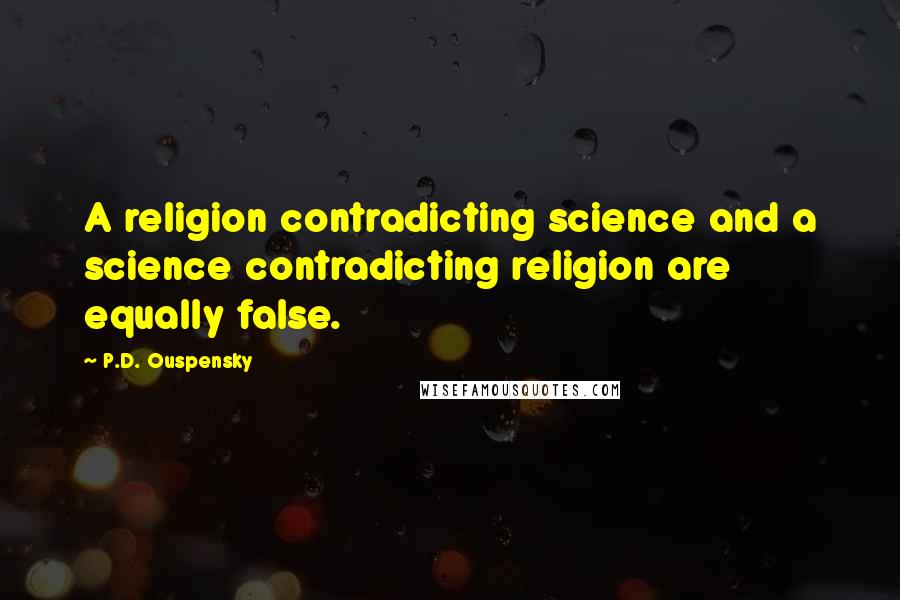 A religion contradicting science and a science contradicting religion are equally false.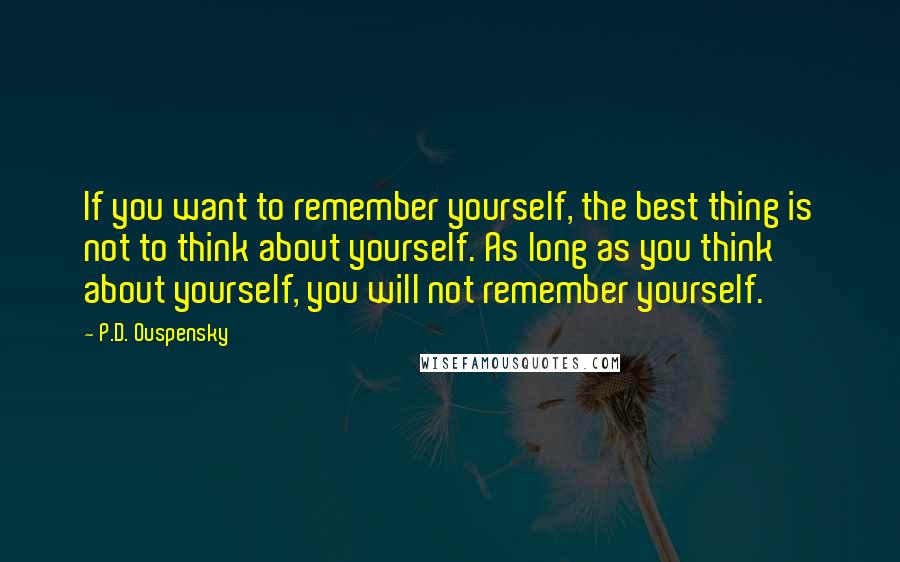 If you want to remember yourself, the best thing is not to think about yourself. As long as you think about yourself, you will not remember yourself.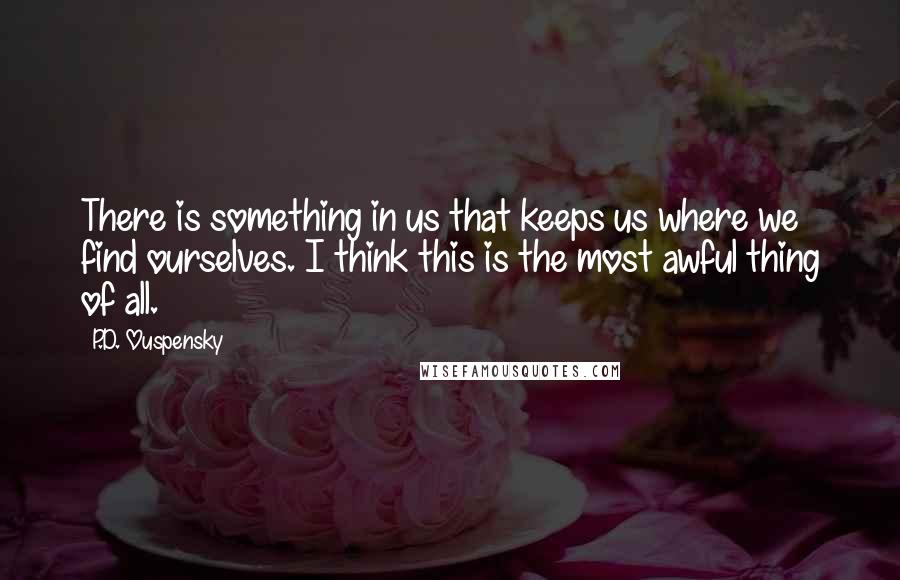 There is something in us that keeps us where we find ourselves. I think this is the most awful thing of all.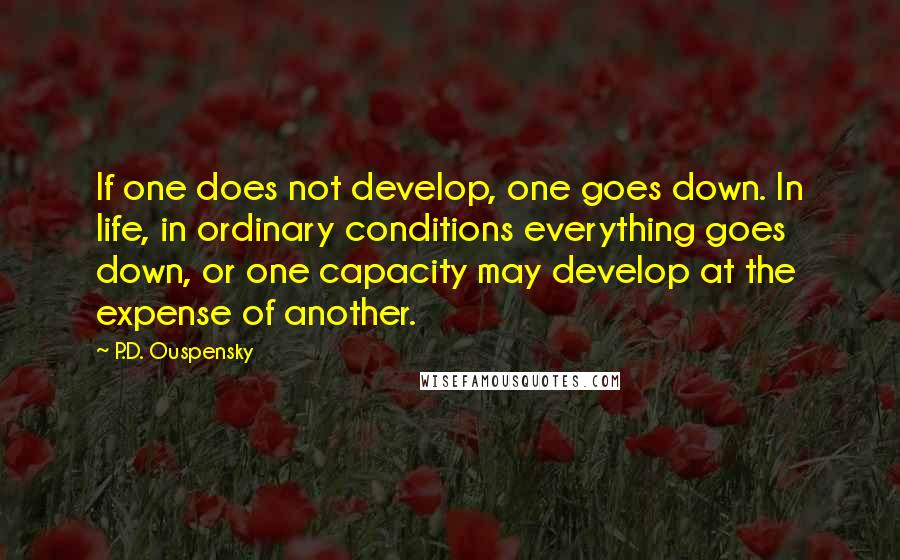 If one does not develop, one goes down. In life, in ordinary conditions everything goes down, or one capacity may develop at the expense of another.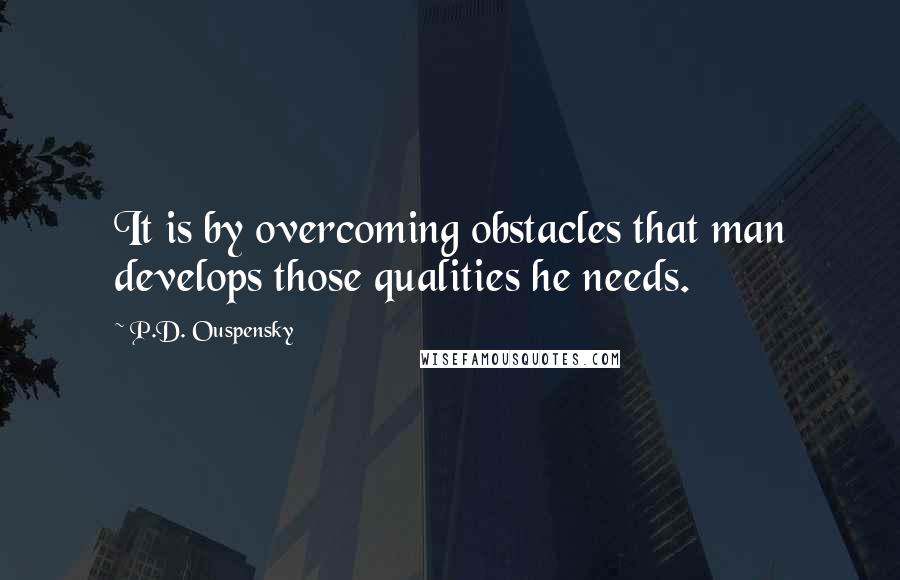 It is by overcoming obstacles that man develops those qualities he needs.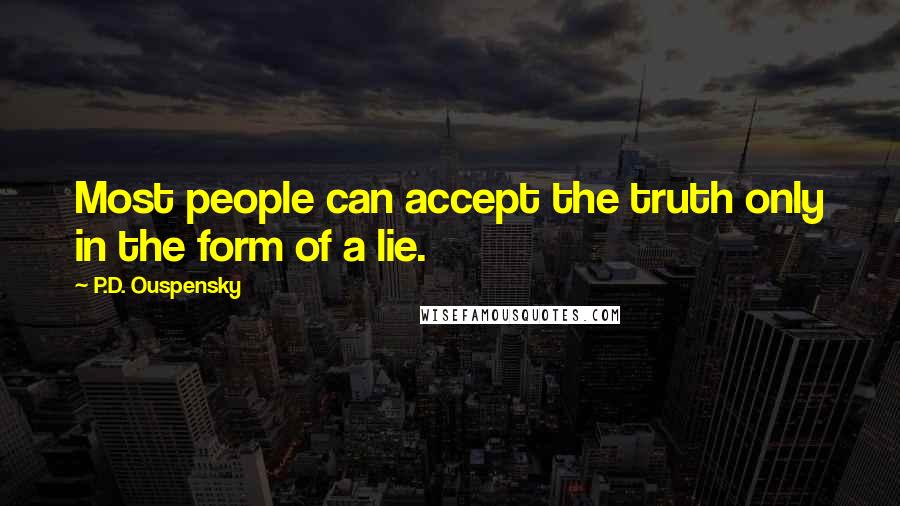 Most people can accept the truth only in the form of a lie.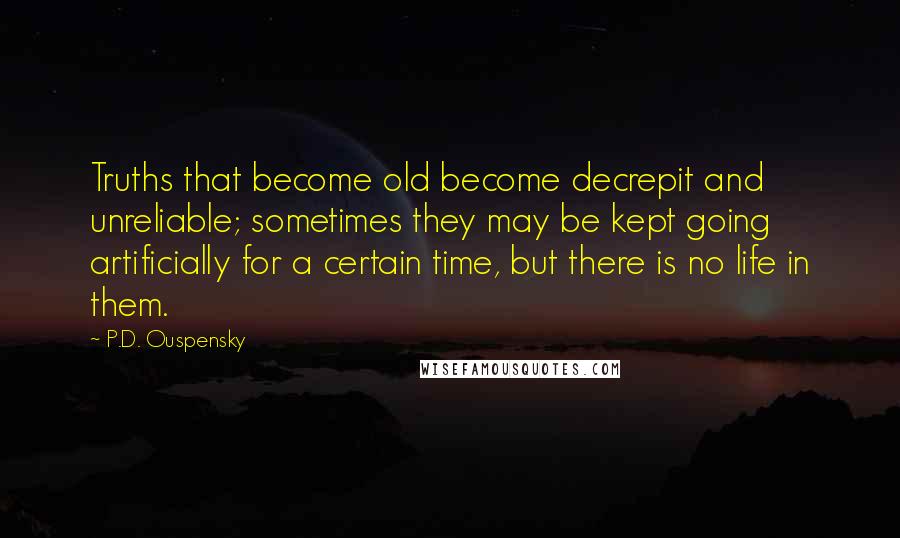 Truths that become old become decrepit and unreliable; sometimes they may be kept going artificially for a certain time, but there is no life in them.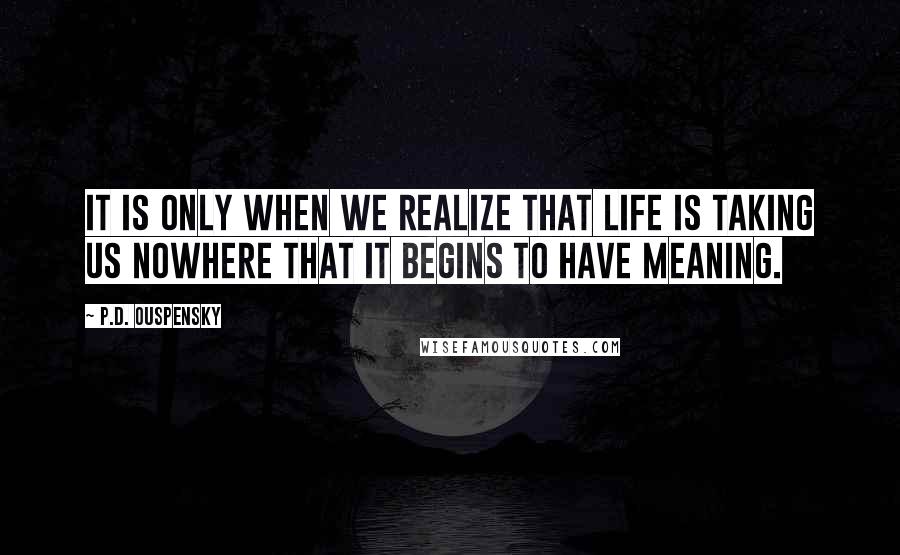 It is only when we realize that life is taking us nowhere that it begins to have meaning.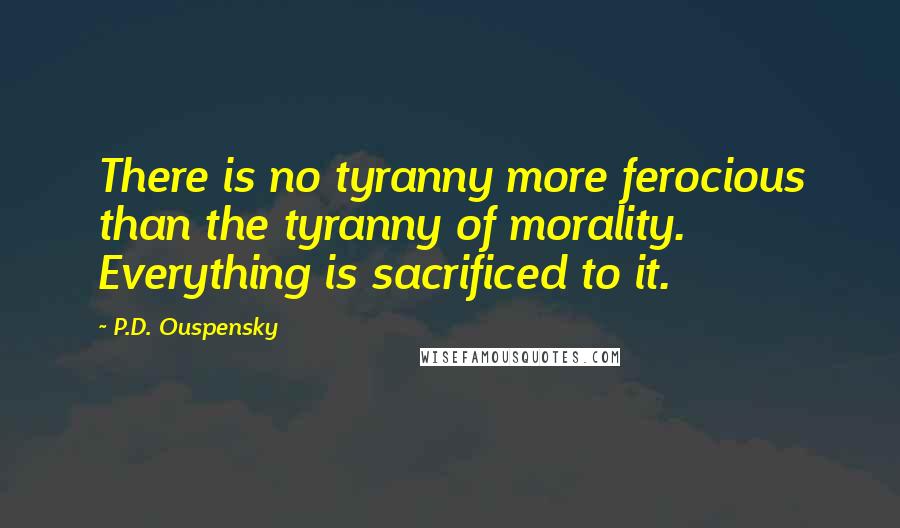 There is no tyranny more ferocious than the tyranny of morality. Everything is sacrificed to it.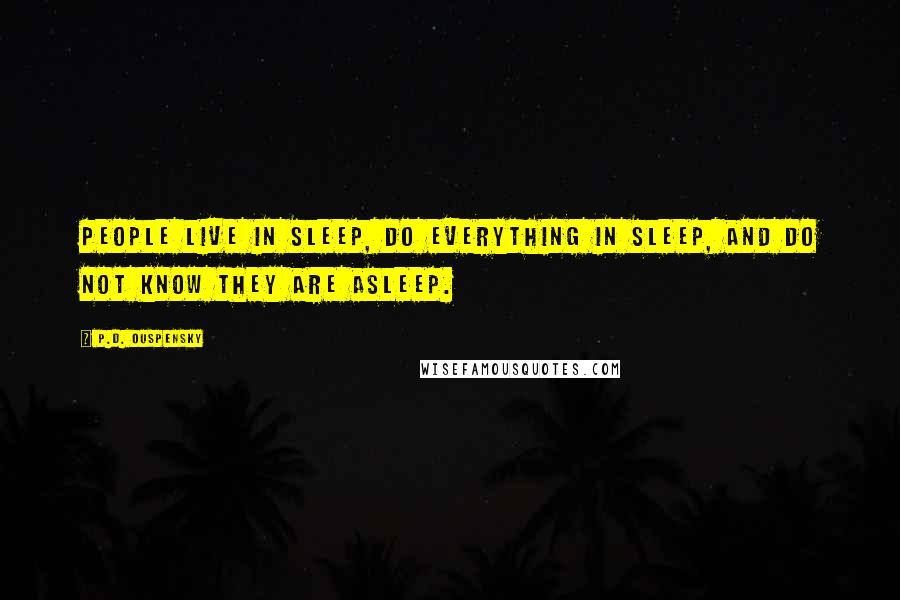 People live in sleep, do everything in sleep, and do not know they are asleep.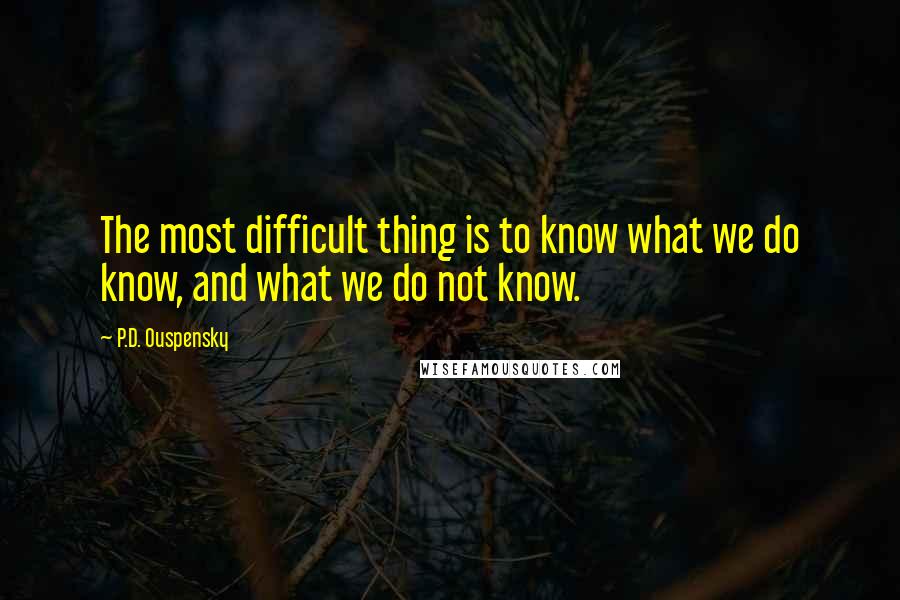 The most difficult thing is to know what we do know, and what we do not know.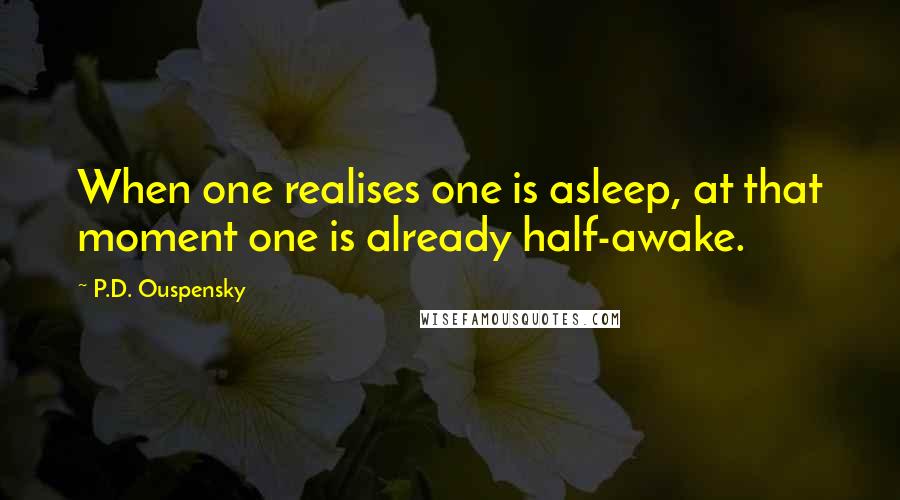 When one realises one is asleep, at that moment one is already half-awake.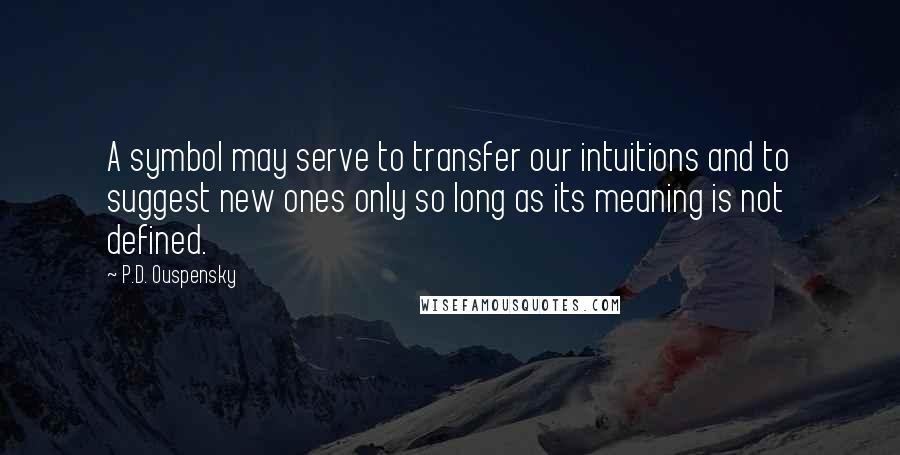 A symbol may serve to transfer our intuitions and to suggest new ones only so long as its meaning is not defined.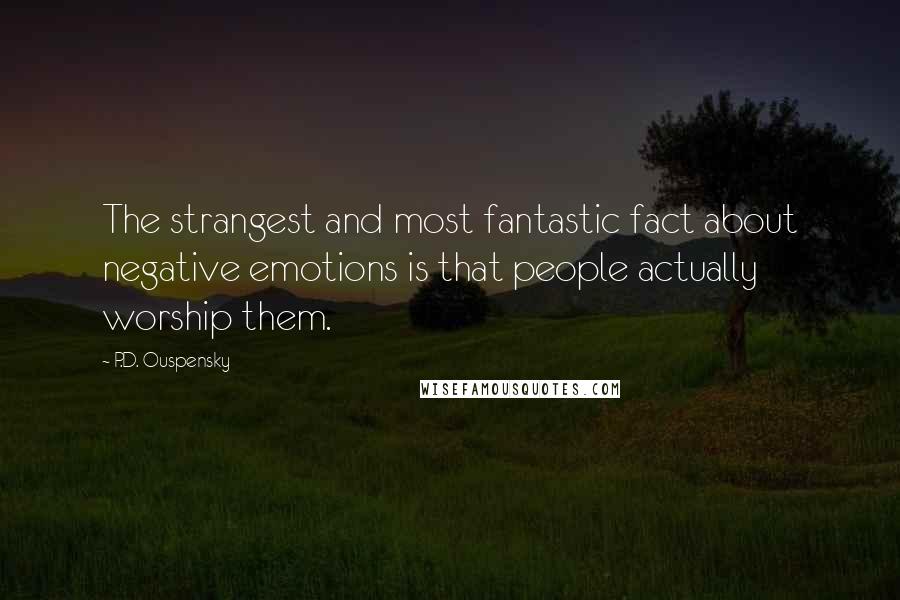 The strangest and most fantastic fact about negative emotions is that people actually worship them.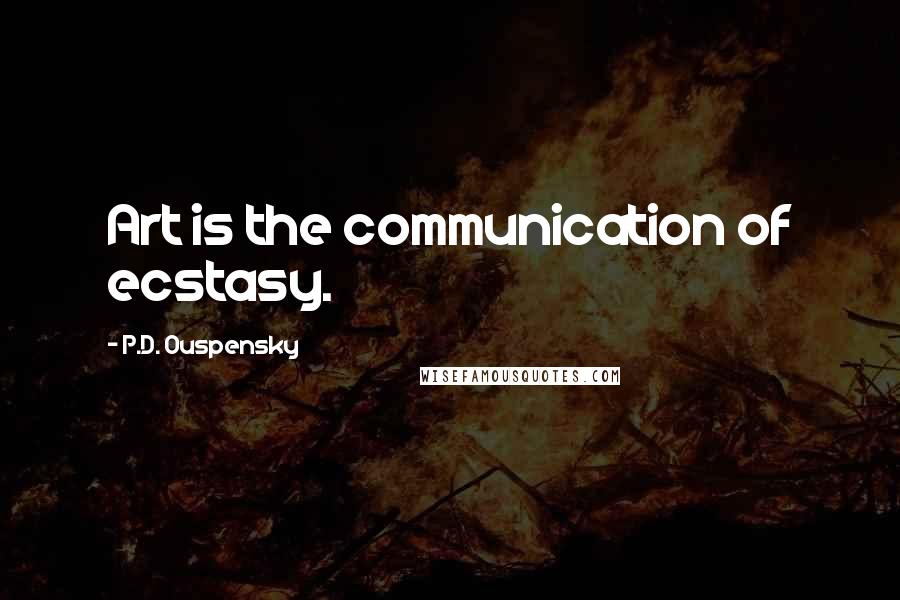 Art is the communication of ecstasy.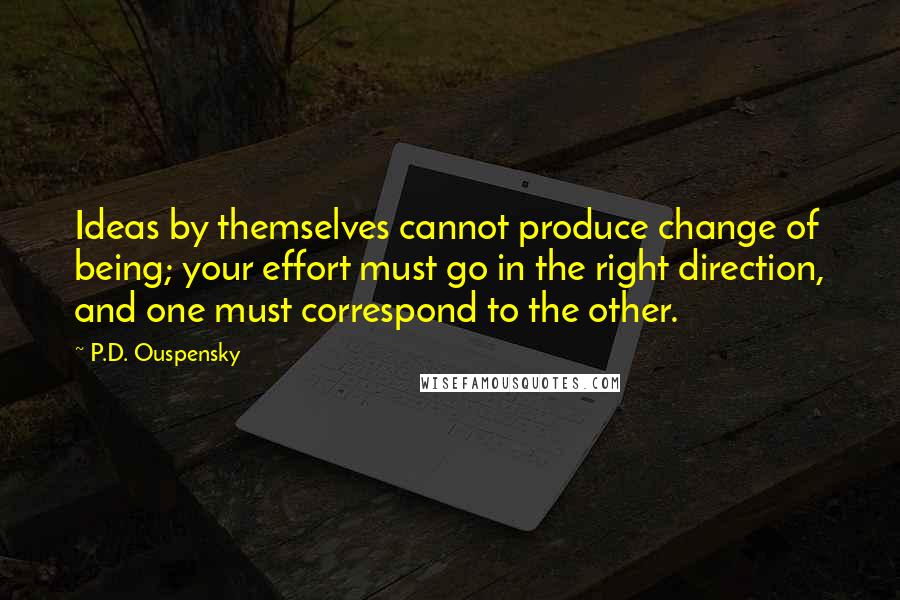 Ideas by themselves cannot produce change of being; your effort must go in the right direction, and one must correspond to the other.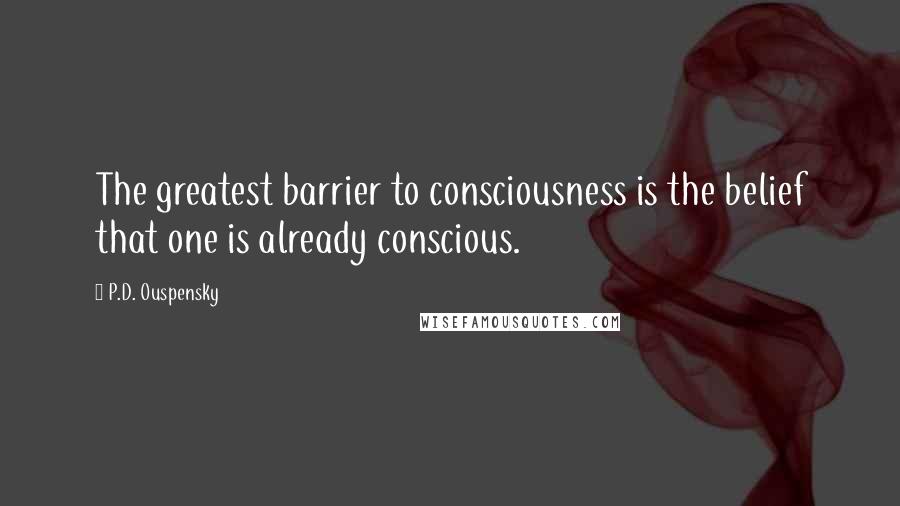 The greatest barrier to consciousness is the belief that one is already conscious.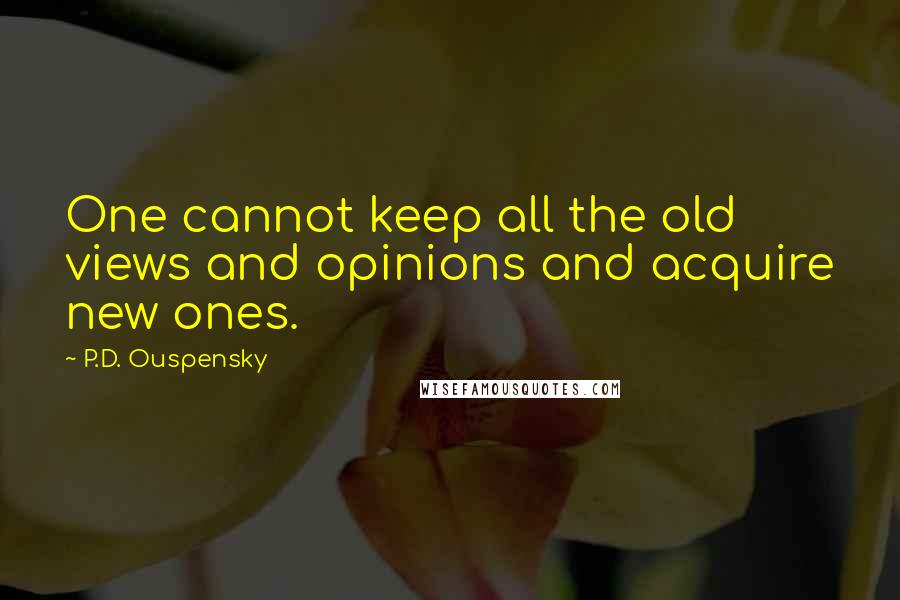 One cannot keep all the old views and opinions and acquire new ones.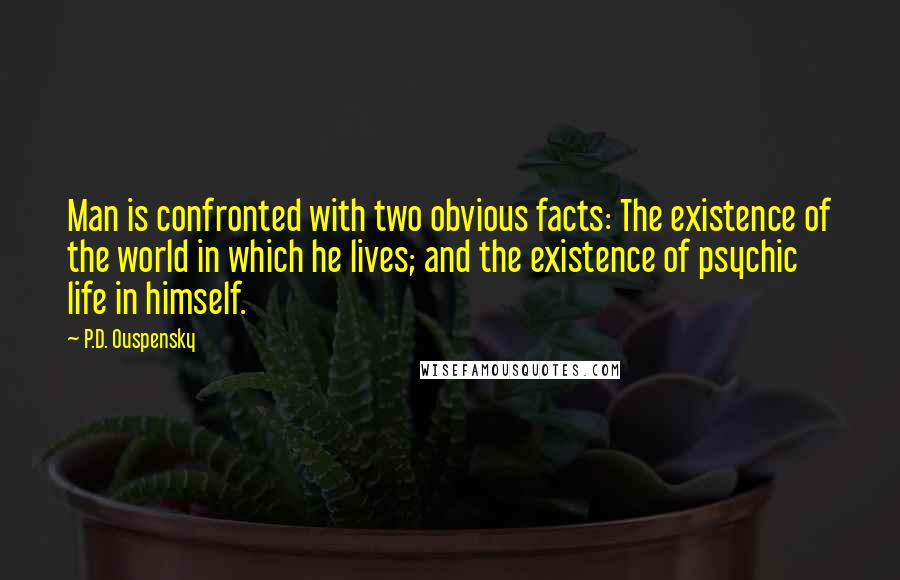 Man is confronted with two obvious facts: The existence of the world in which he lives; and the existence of psychic life in himself.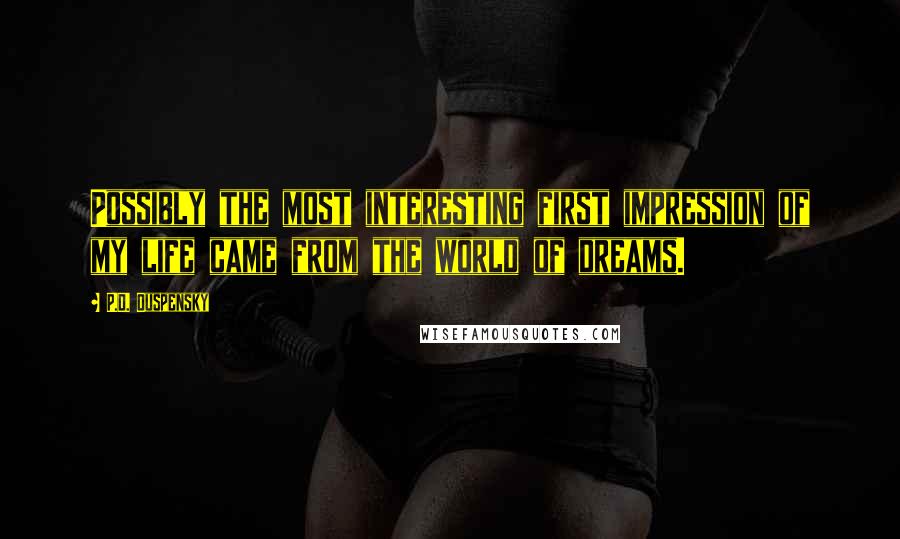 Possibly the most interesting first impression of my life came from the world of dreams.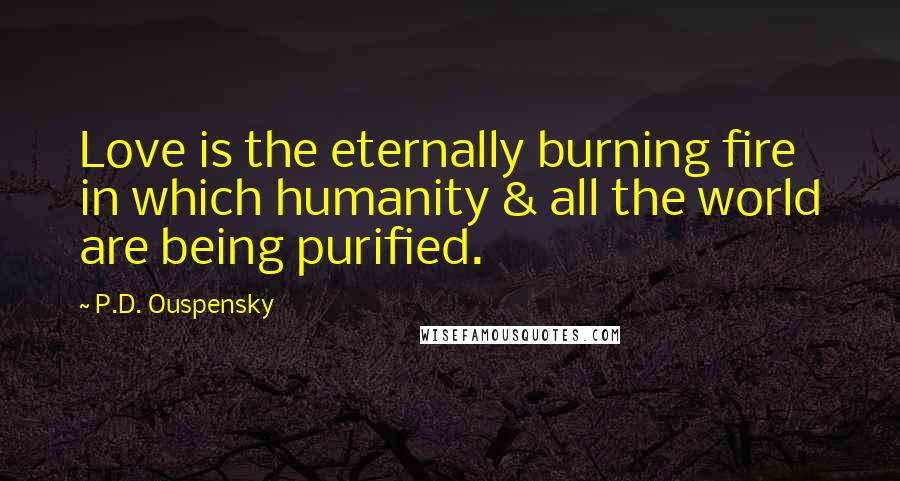 Love is the eternally burning fire in which humanity & all the world are being purified.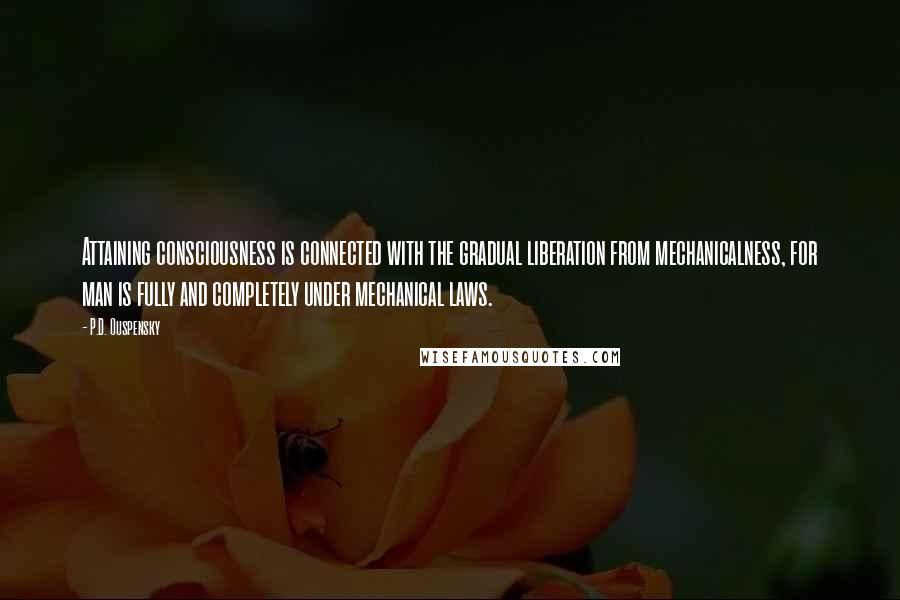 Attaining consciousness is connected with the gradual liberation from mechanicalness, for man is fully and completely under mechanical laws.