Nigel Lawson Quotes
Top 25 wise famous quotes and sayings by Nigel Lawson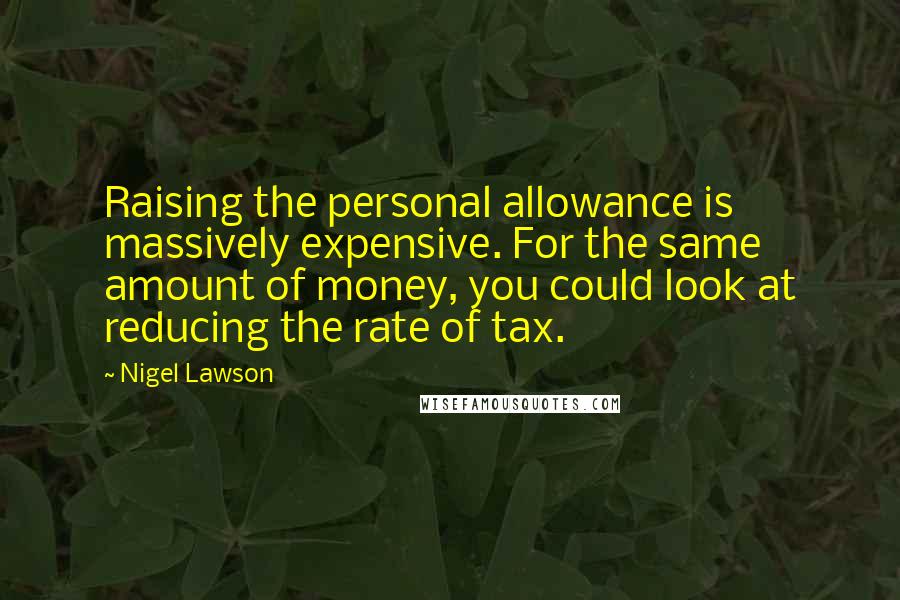 Raising the personal allowance is massively expensive. For the same amount of money, you could look at reducing the rate of tax.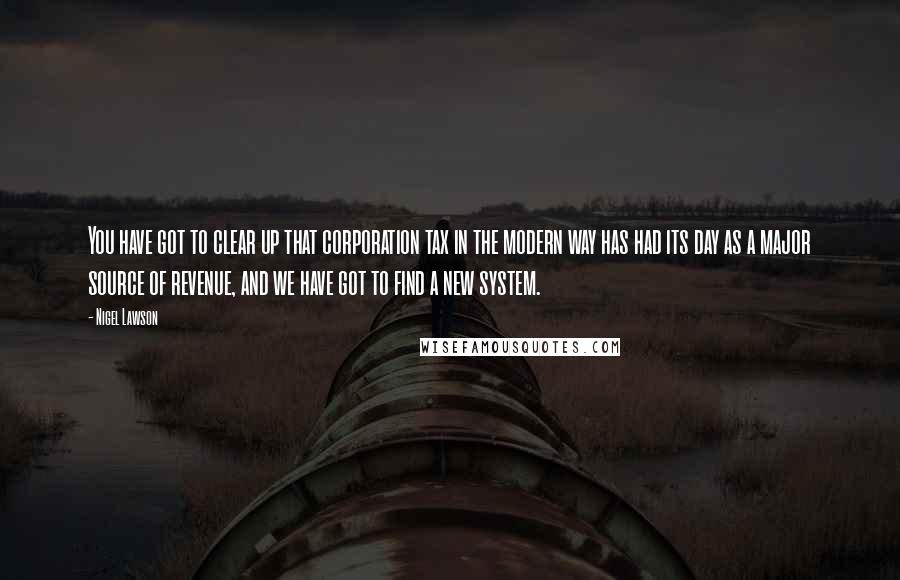 You have got to clear up that corporation tax in the modern way has had its day as a major source of revenue, and we have got to find a new system.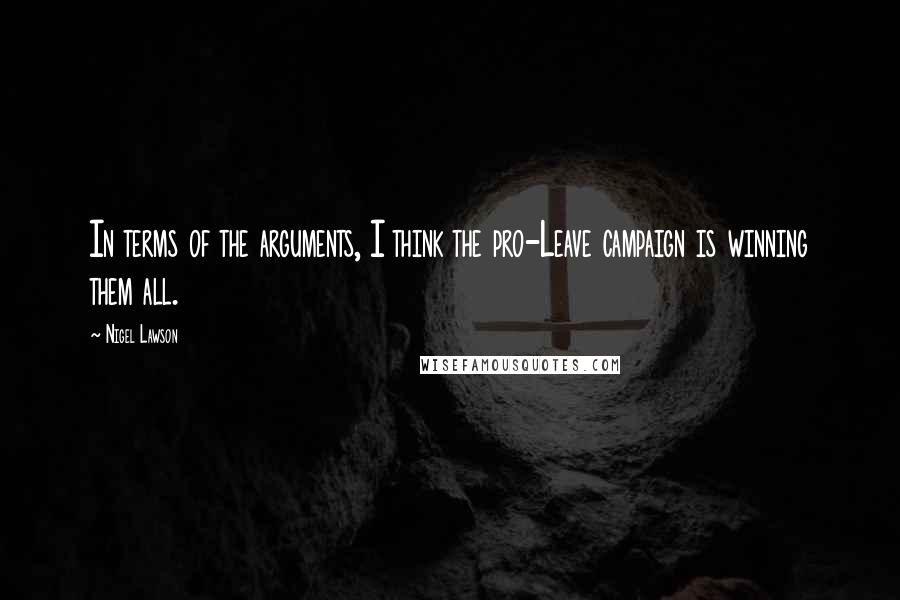 In terms of the arguments, I think the pro-Leave campaign is winning them all.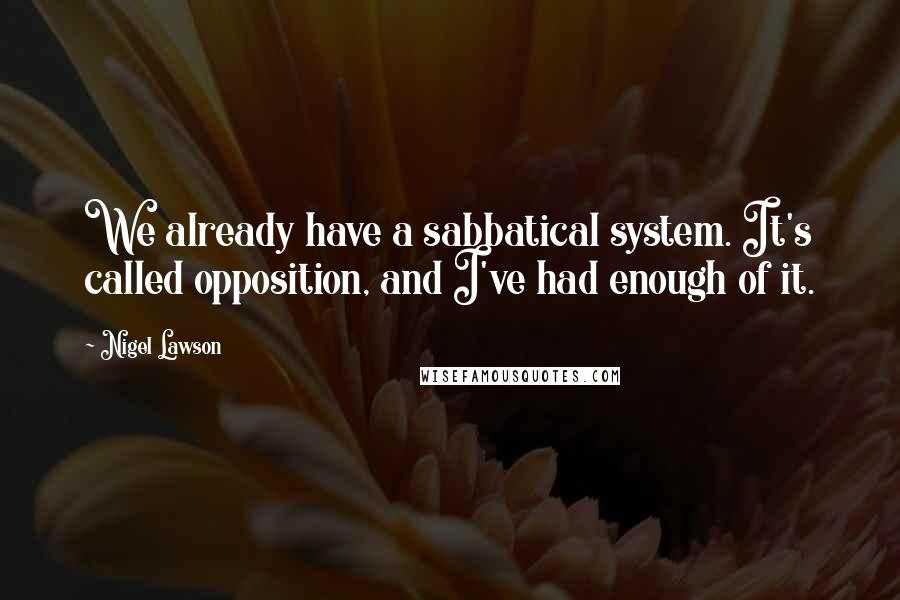 We already have a sabbatical system. It's called opposition, and I've had enough of it.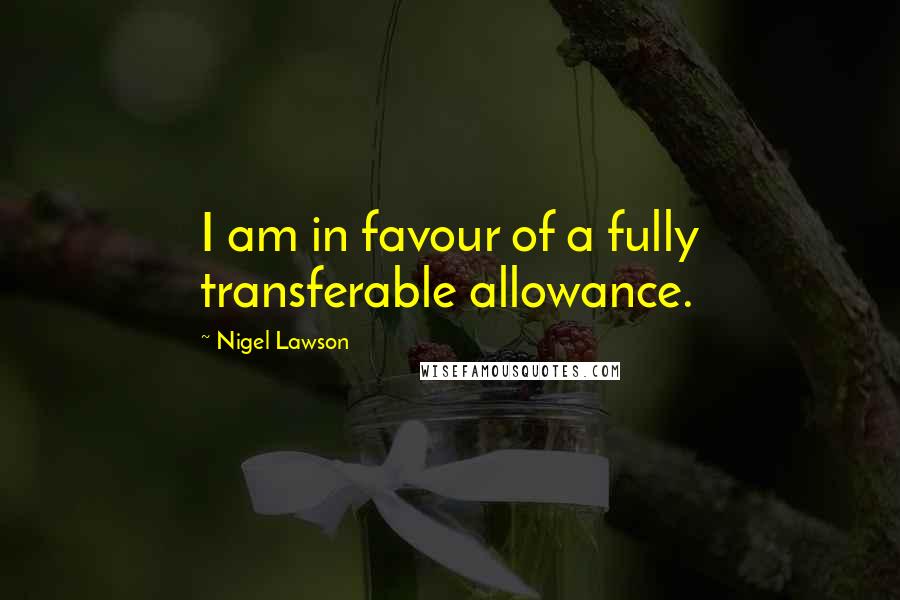 I am in favour of a fully transferable allowance.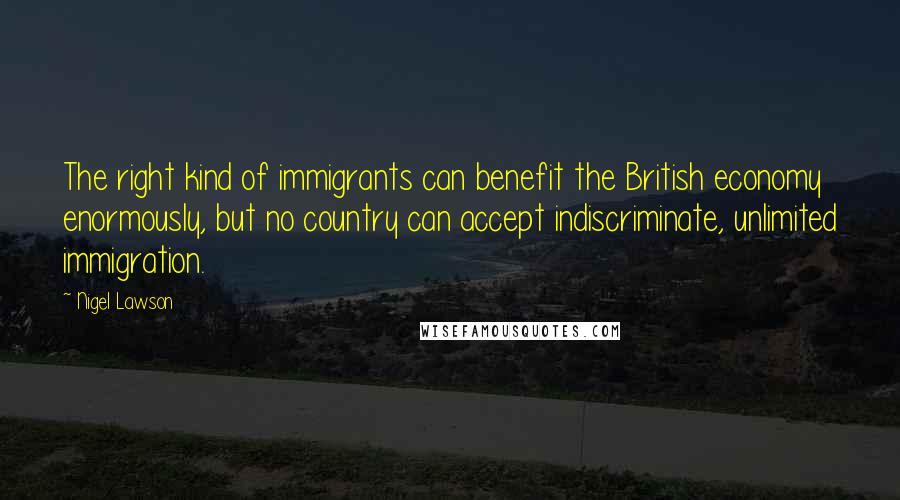 The right kind of immigrants can benefit the British economy enormously, but no country can accept indiscriminate, unlimited immigration.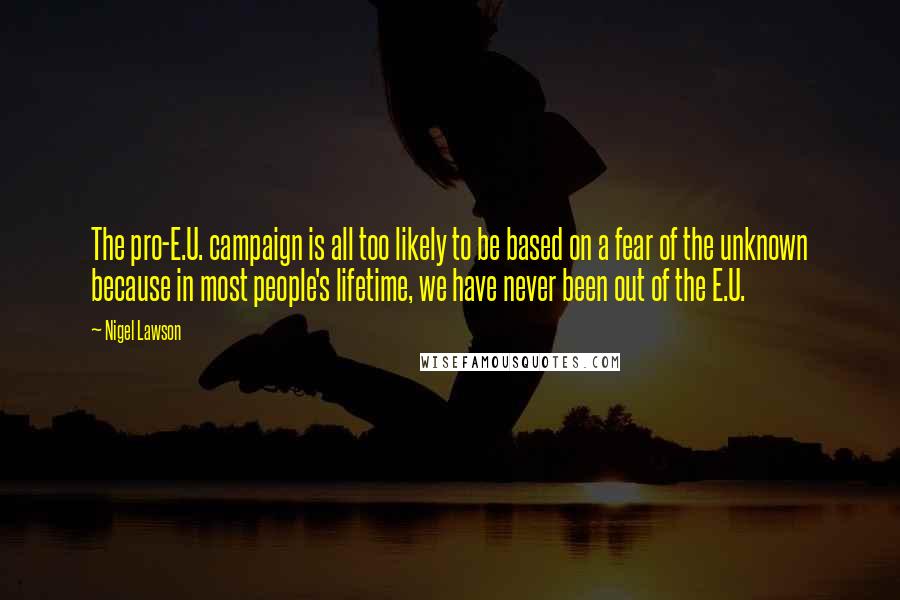 The pro-E.U. campaign is all too likely to be based on a fear of the unknown because in most people's lifetime, we have never been out of the E.U.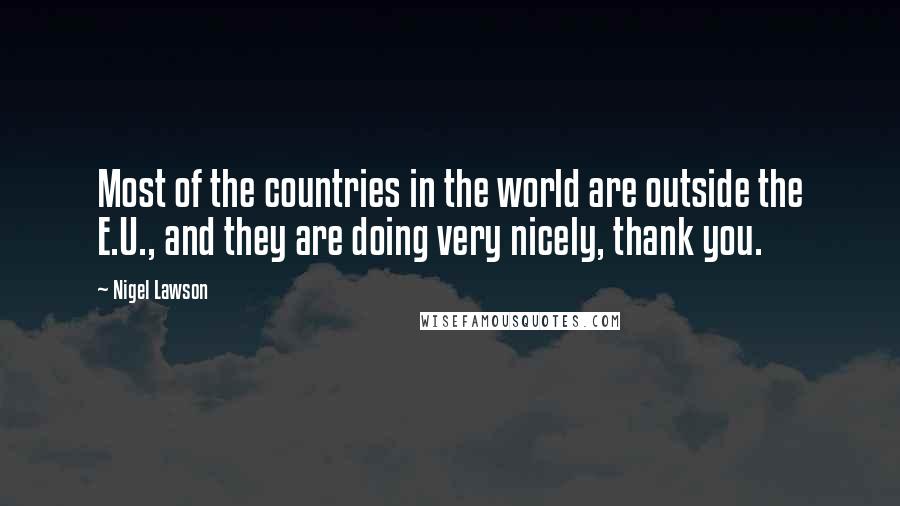 Most of the countries in the world are outside the E.U., and they are doing very nicely, thank you.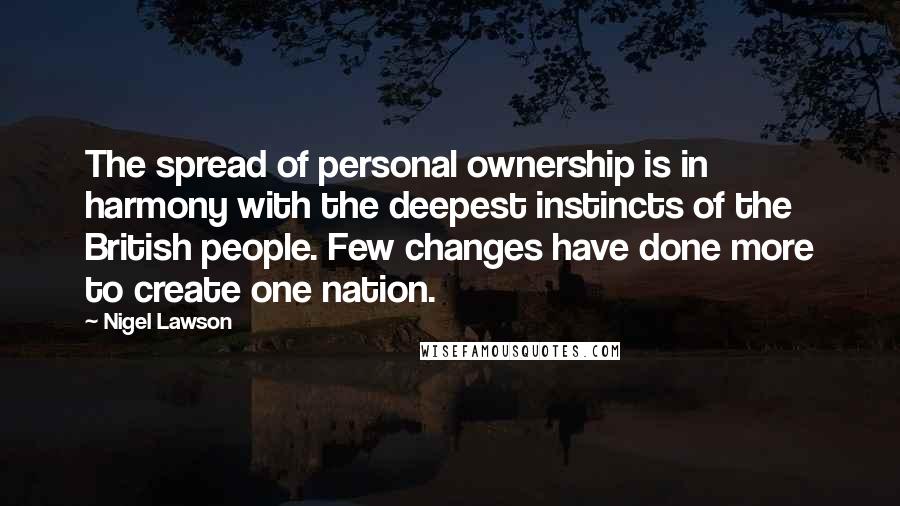 The spread of personal ownership is in harmony with the deepest instincts of the British people. Few changes have done more to create one nation.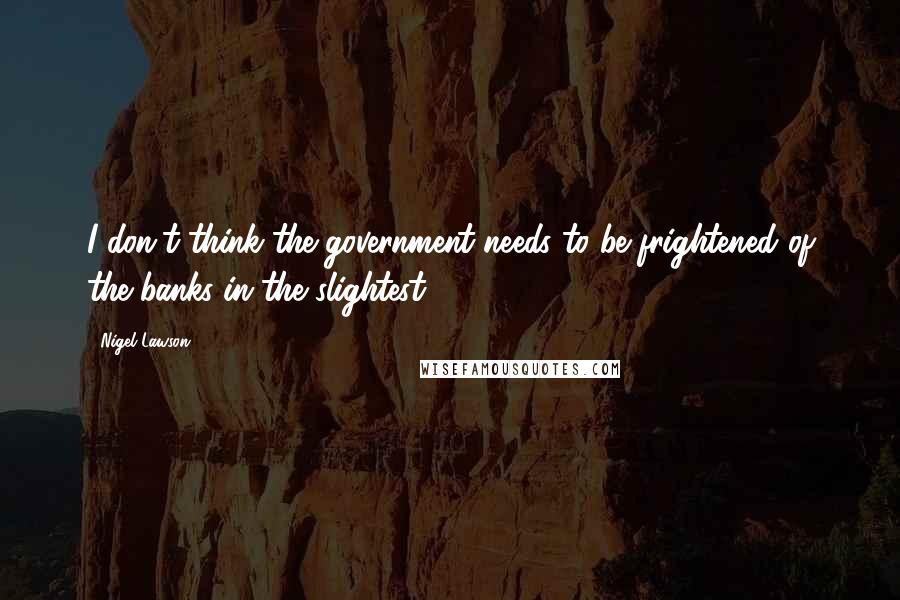 I don't think the government needs to be frightened of the banks in the slightest.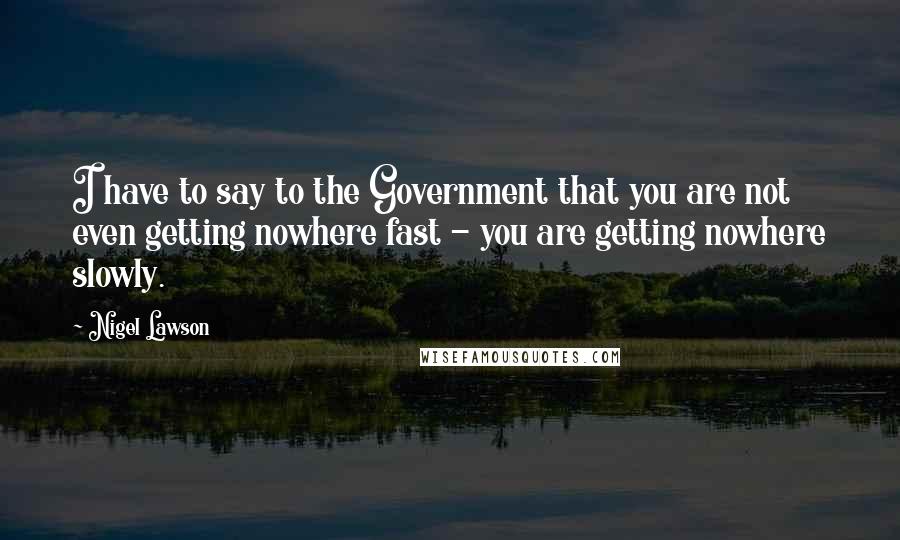 I have to say to the Government that you are not even getting nowhere fast - you are getting nowhere slowly.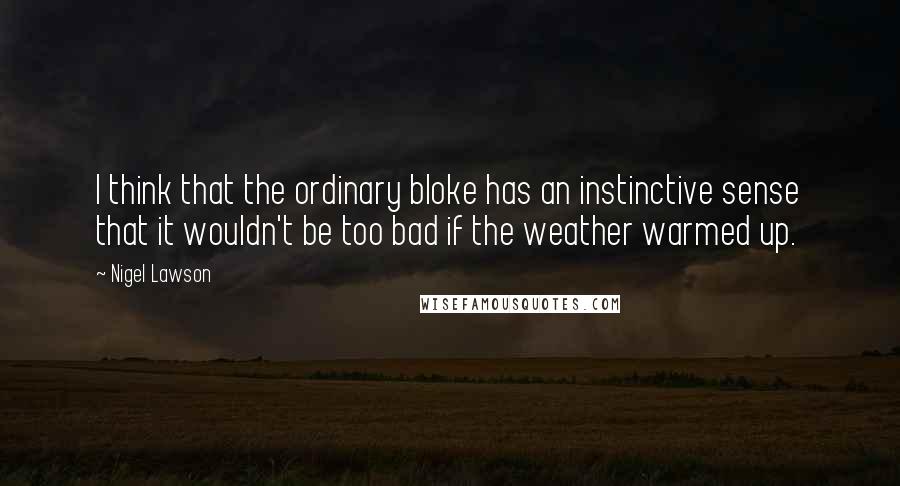 I think that the ordinary bloke has an instinctive sense that it wouldn't be too bad if the weather warmed up.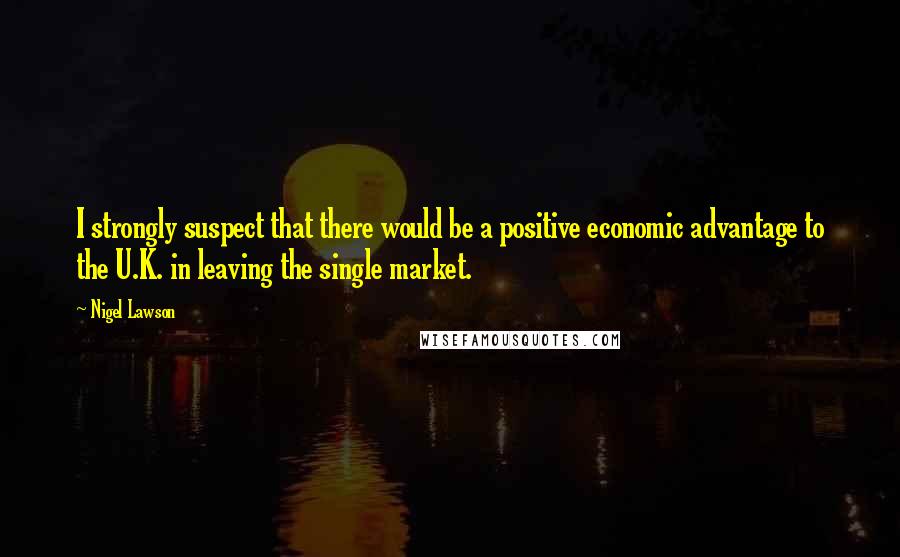 I strongly suspect that there would be a positive economic advantage to the U.K. in leaving the single market.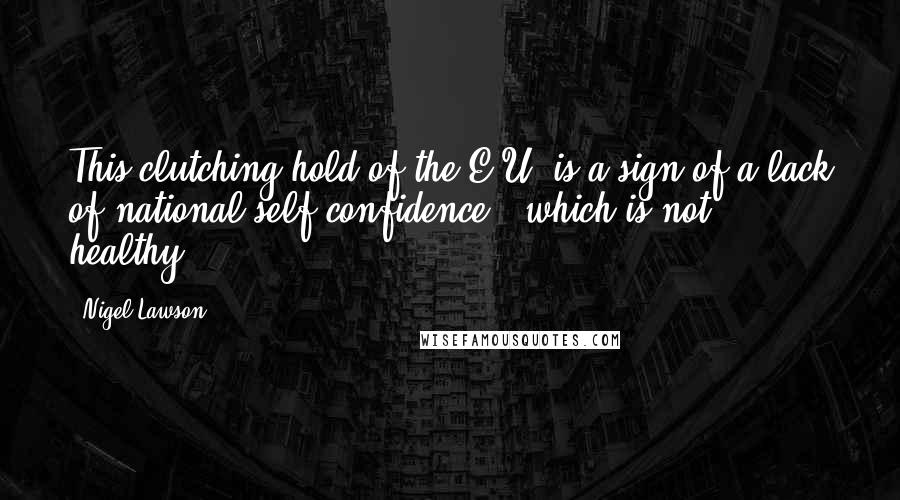 This clutching hold of the E.U. is a sign of a lack of national self-confidence - which is not healthy.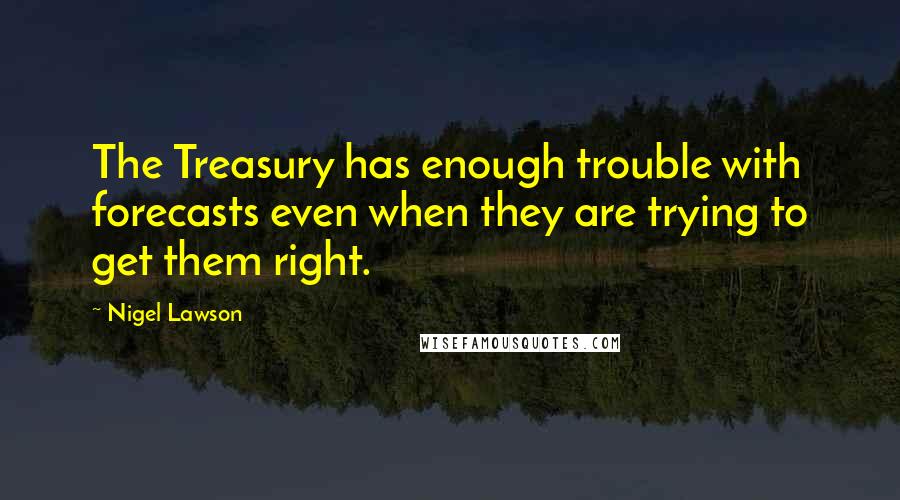 The Treasury has enough trouble with forecasts even when they are trying to get them right.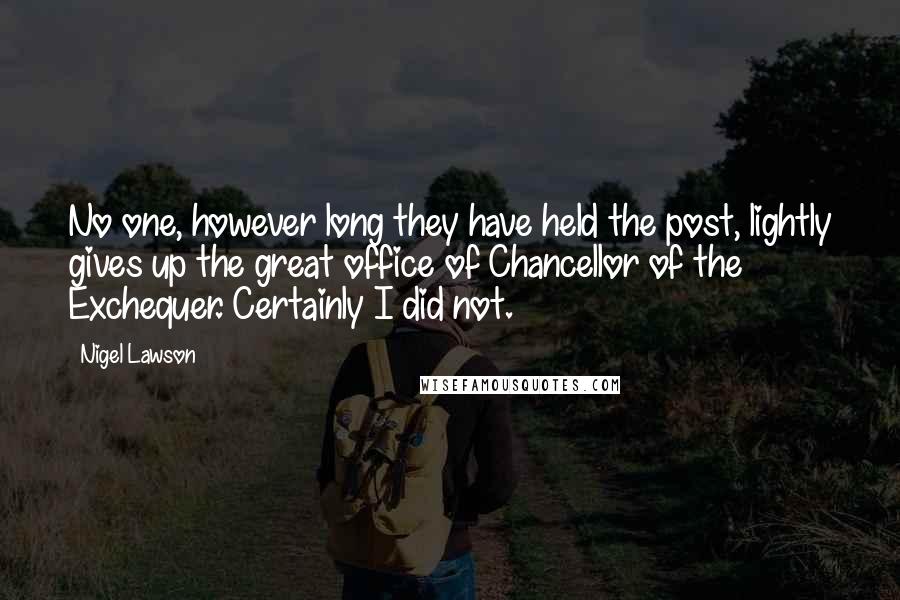 No one, however long they have held the post, lightly gives up the great office of Chancellor of the Exchequer. Certainly I did not.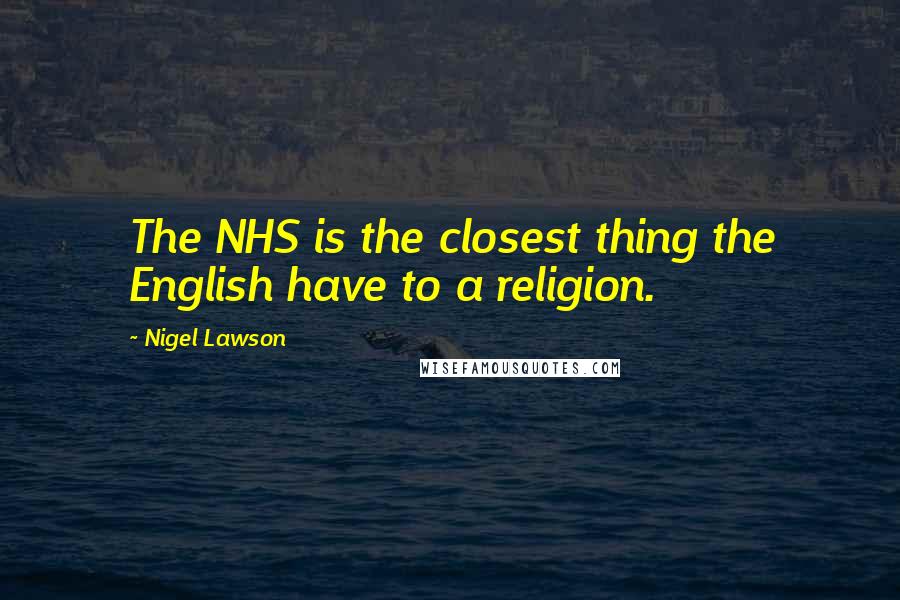 The NHS is the closest thing the English have to a religion.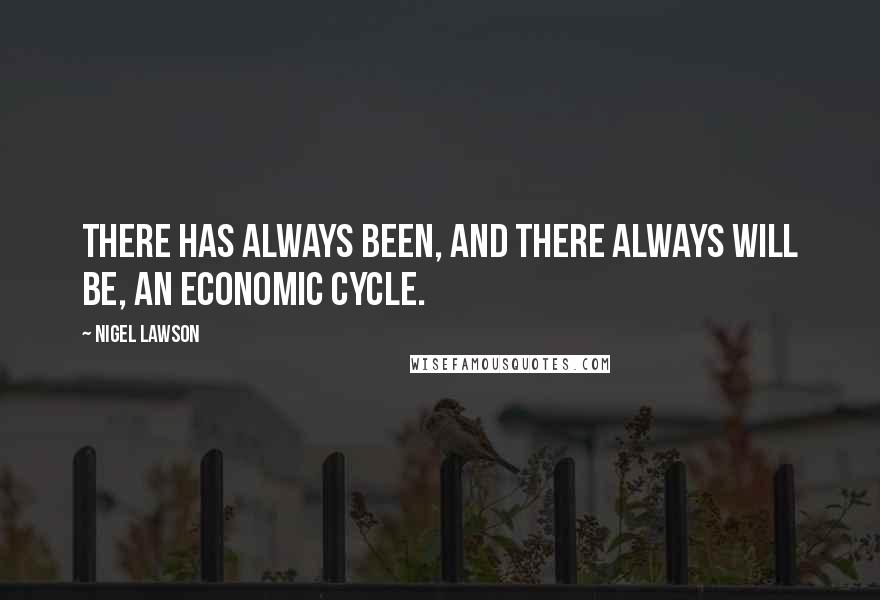 There has always been, and there always will be, an economic cycle.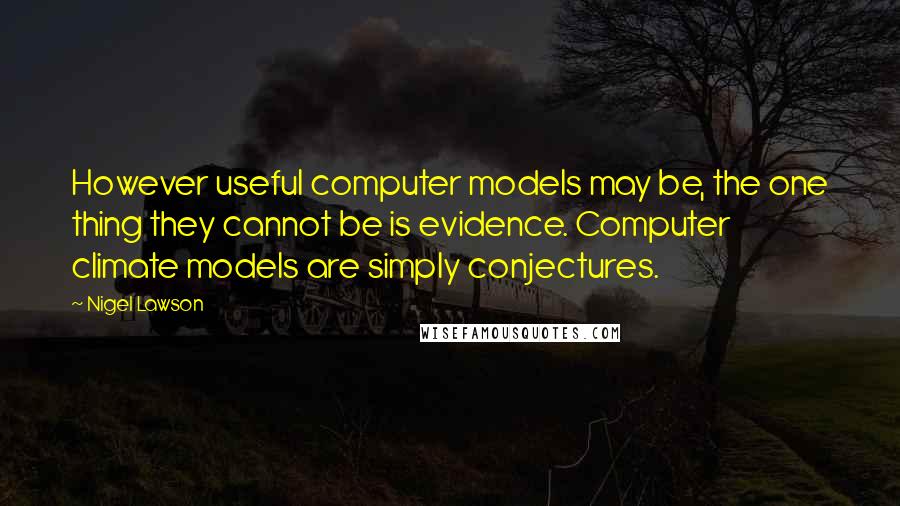 However useful computer models may be, the one thing they cannot be is evidence. Computer climate models are simply conjectures.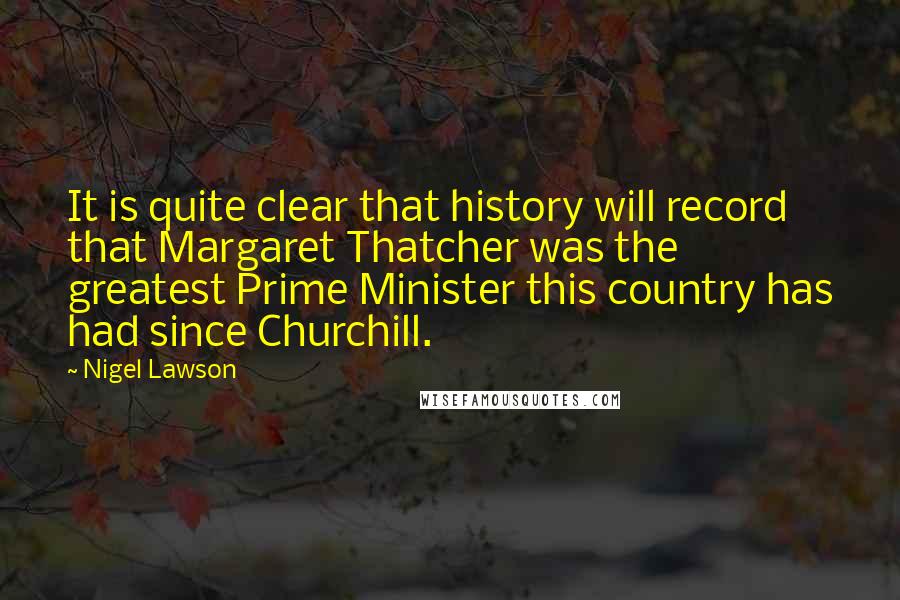 It is quite clear that history will record that Margaret Thatcher was the greatest Prime Minister this country has had since Churchill.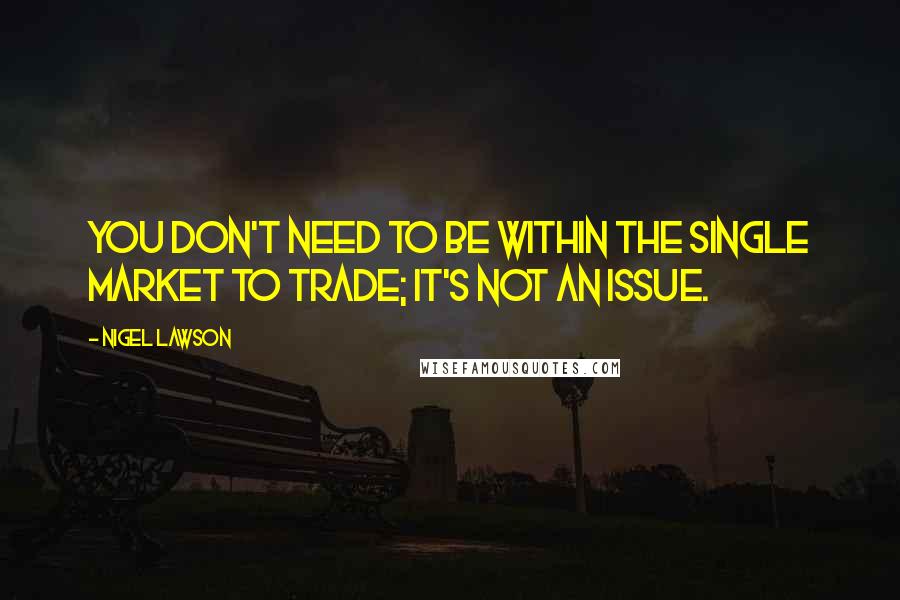 You don't need to be within the single market to trade; it's not an issue.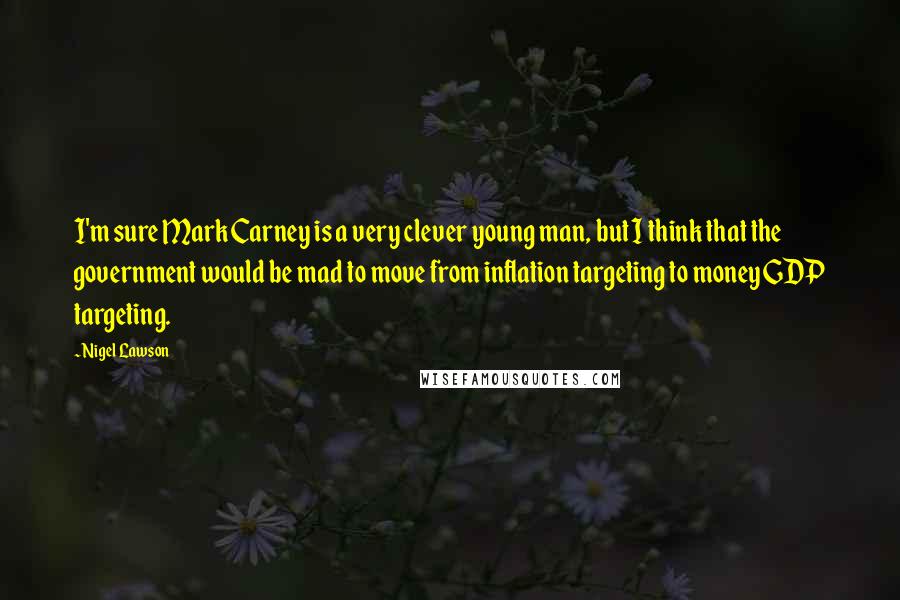 I'm sure Mark Carney is a very clever young man, but I think that the government would be mad to move from inflation targeting to money GDP targeting.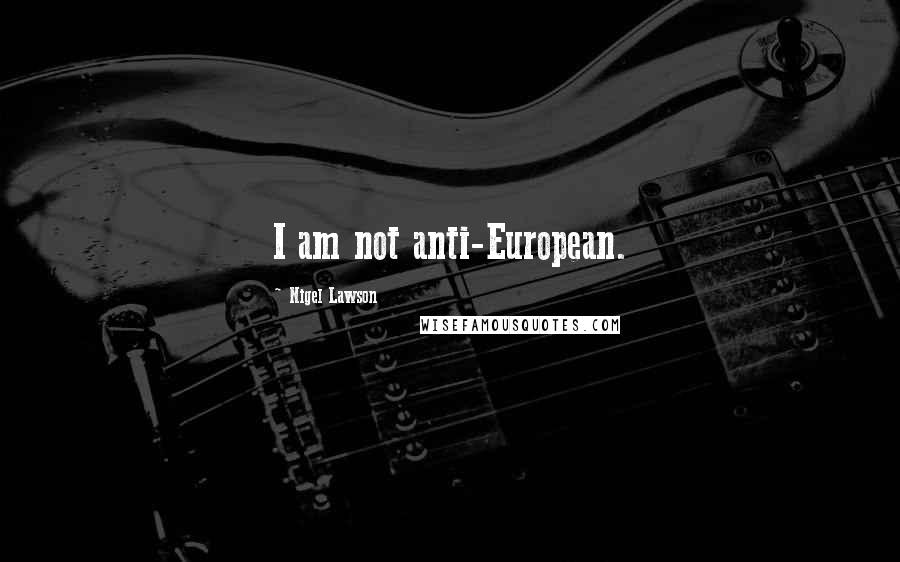 I am not anti-European.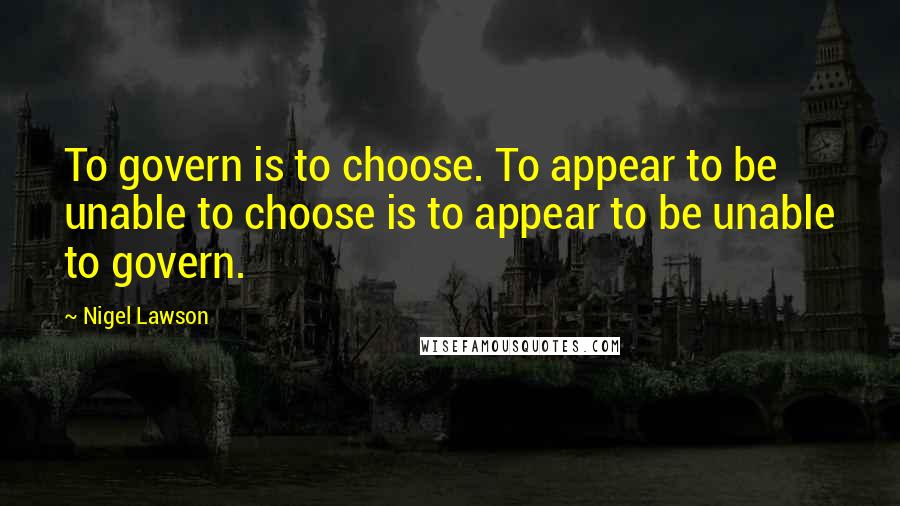 To govern is to choose. To appear to be unable to choose is to appear to be unable to govern.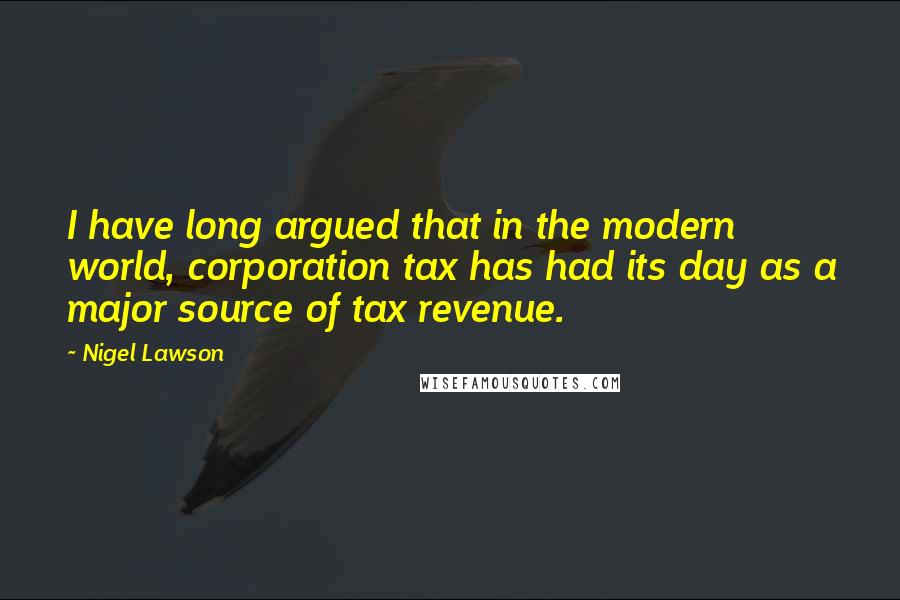 I have long argued that in the modern world, corporation tax has had its day as a major source of tax revenue.