Wearing Makeup Quotes
Collection of top 26 famous quotes about Wearing Makeup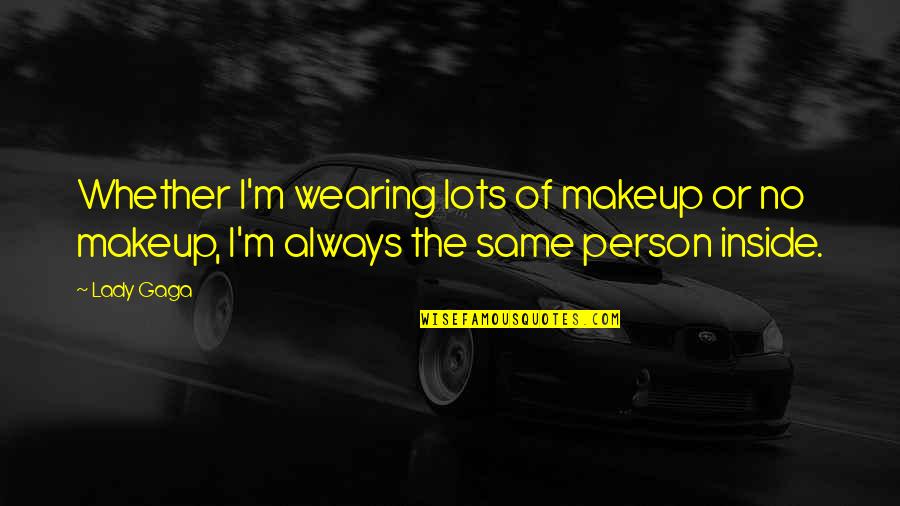 Whether I'm wearing lots of makeup or no makeup, I'm always the same person inside.
—
Lady Gaga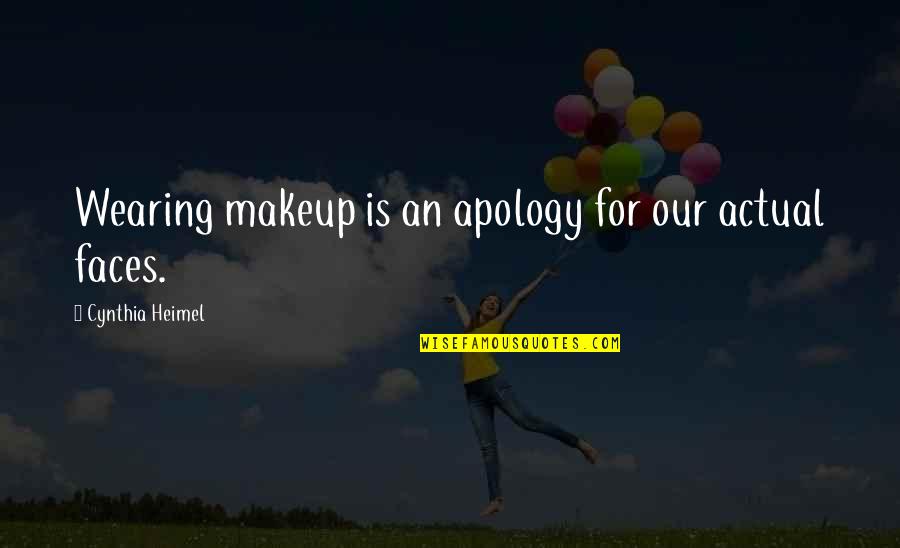 Wearing makeup is an apology for our actual faces.
—
Cynthia Heimel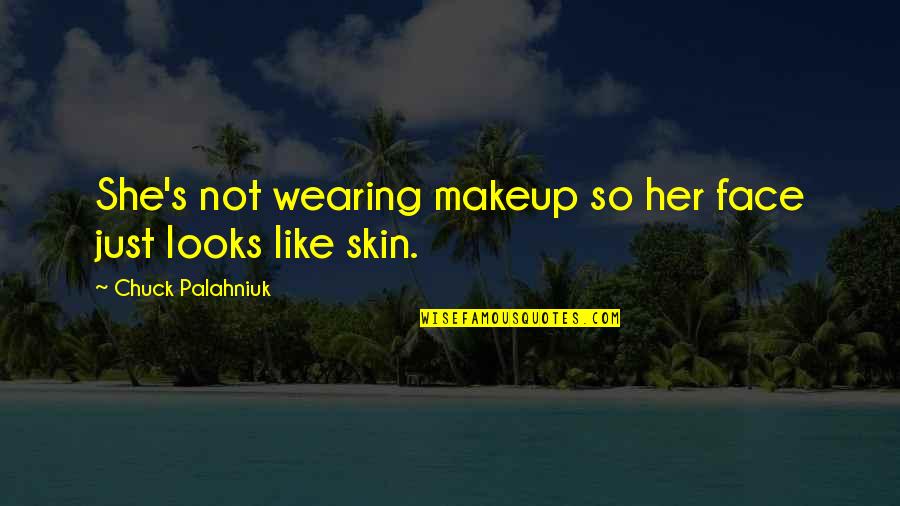 She's not wearing makeup so her face just looks like skin.
—
Chuck Palahniuk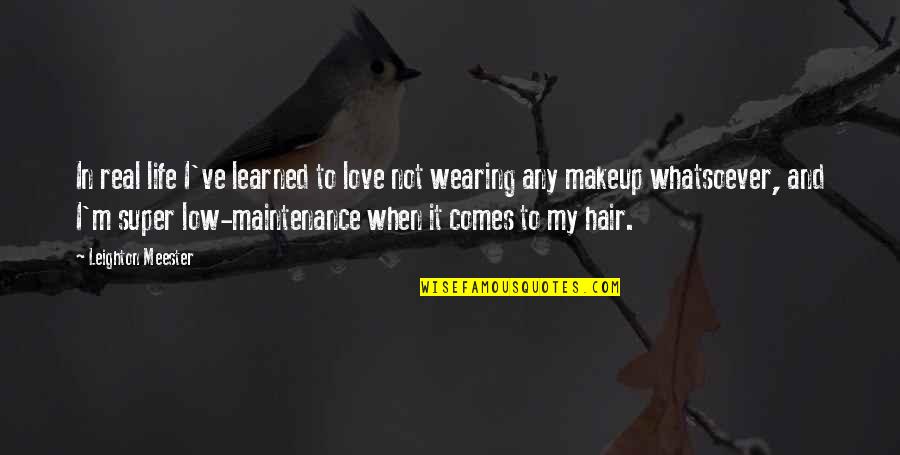 In real life I've learned to love not wearing any makeup whatsoever, and I'm super low-maintenance when it comes to my hair.
—
Leighton Meester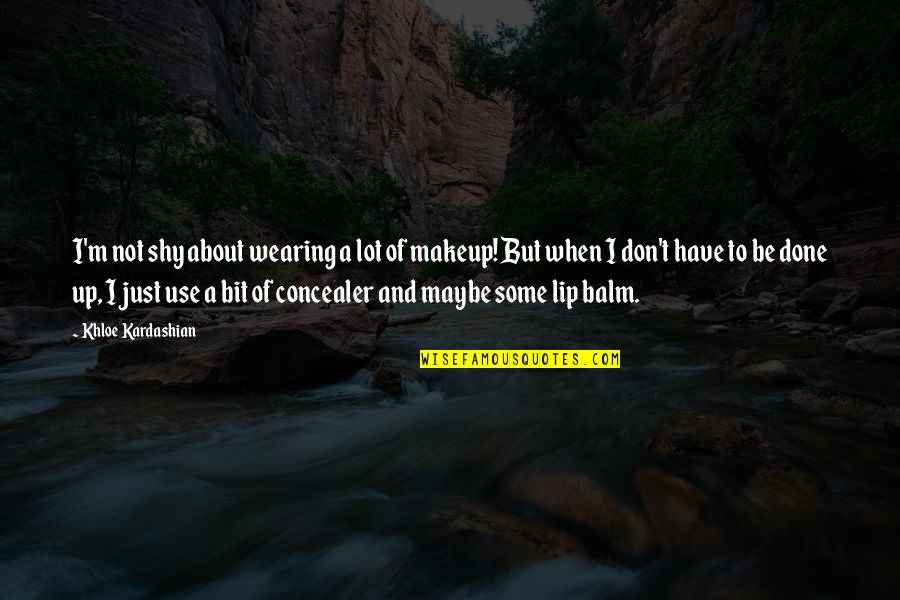 I'm not shy about wearing a lot of makeup! But when I don't have to be done up, I just use a bit of concealer and maybe some lip balm.
—
Khloe Kardashian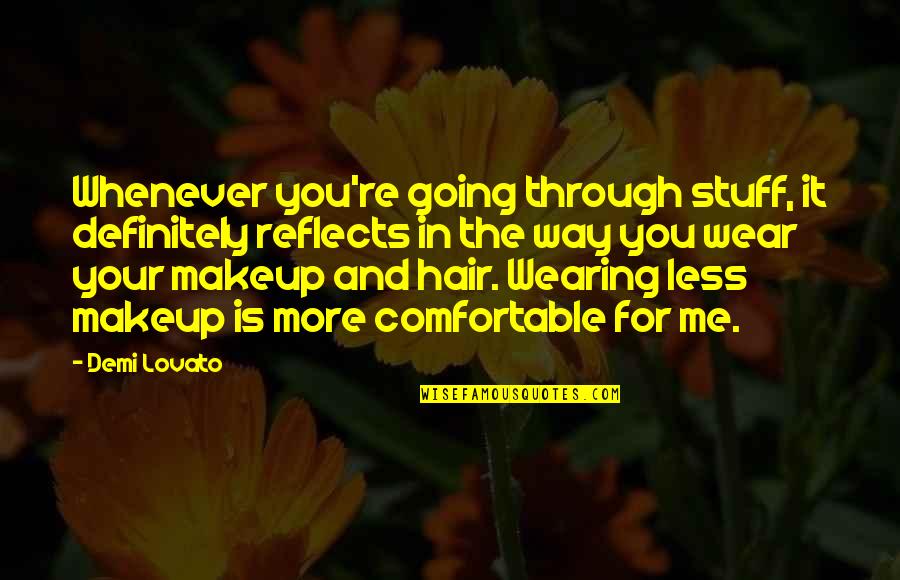 Whenever you're going through stuff, it definitely reflects in the way you wear your makeup and hair. Wearing less makeup is more comfortable for me. —
Demi Lovato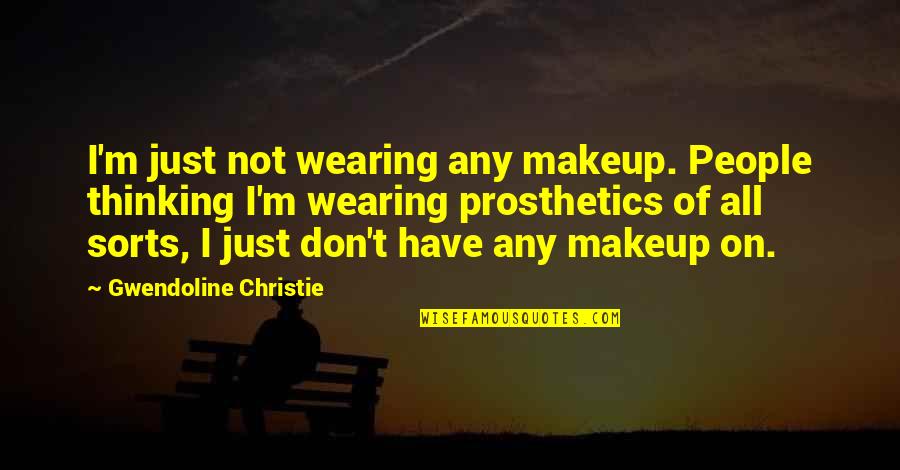 I'm just not wearing any makeup. People thinking I'm wearing prosthetics of all sorts, I just don't have any makeup on. —
Gwendoline Christie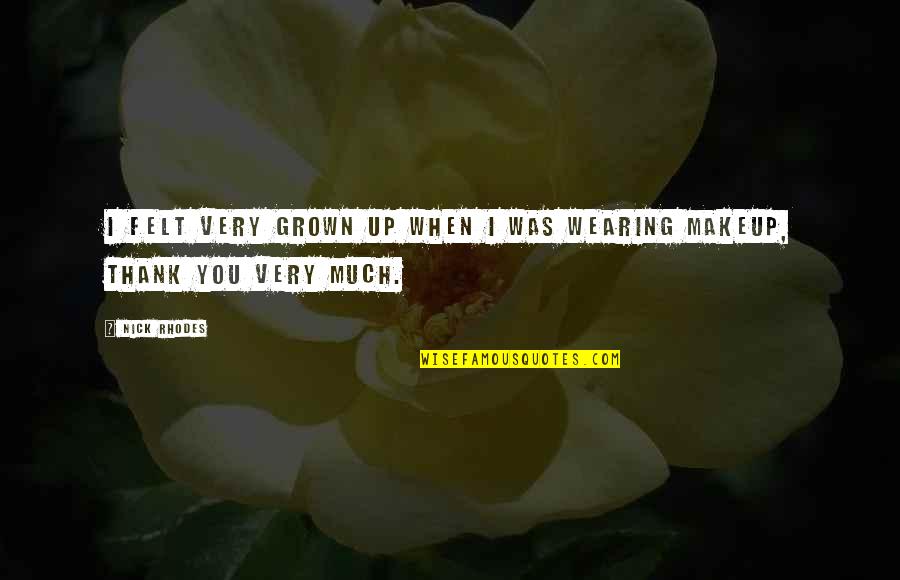 I felt very grown up when I was
wearing makeup
, thank you very much. —
Nick Rhodes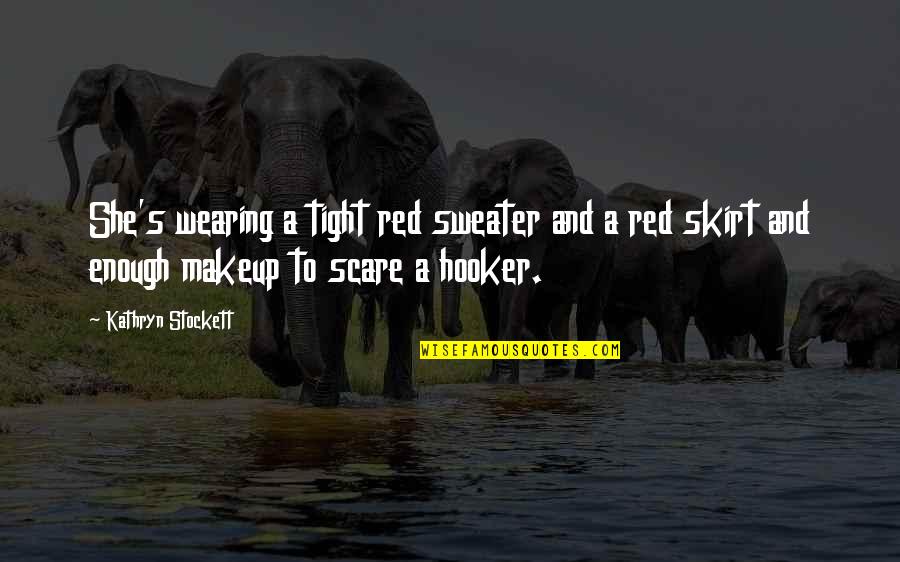 She's wearing a tight red sweater and a red skirt and enough makeup to scare a hooker. —
Kathryn Stockett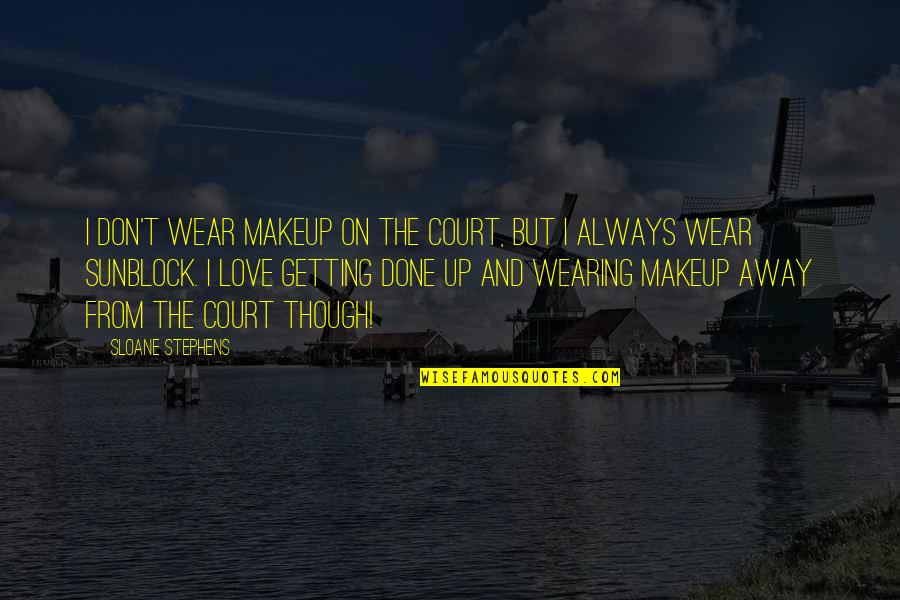 I don't wear makeup on the court, but I always wear sunblock. I love getting done up and
wearing makeup
away from the court though! —
Sloane Stephens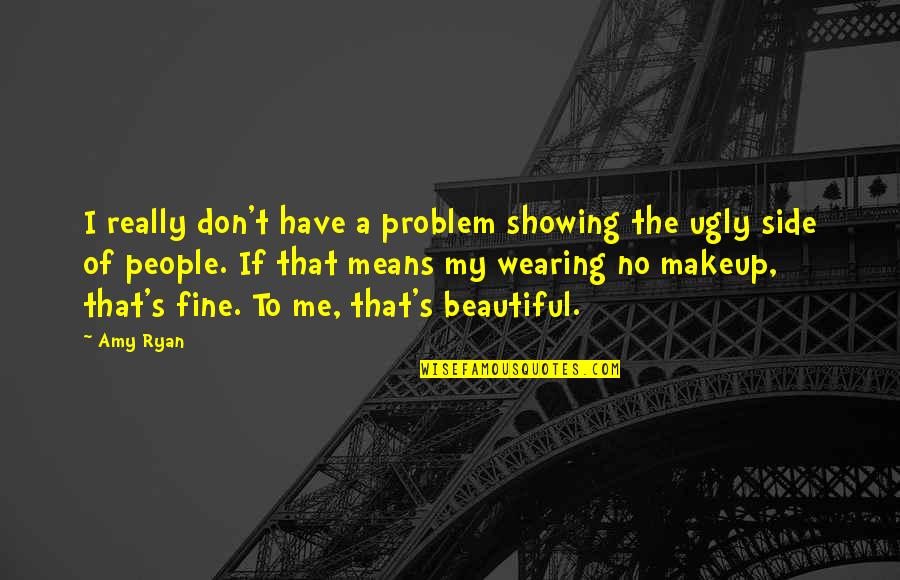 I really don't have a problem showing the ugly side of people. If that means my wearing no makeup, that's fine. To me, that's beautiful. —
Amy Ryan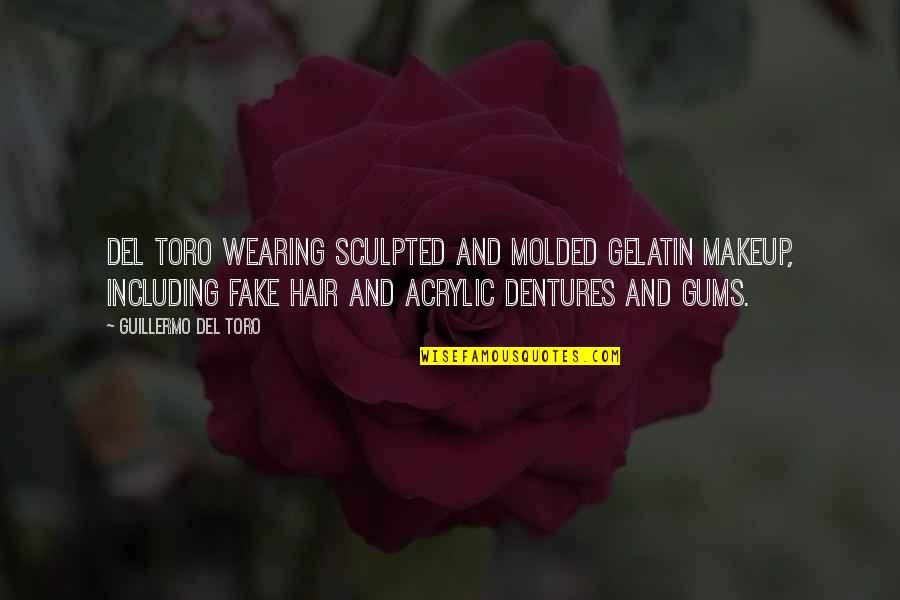 Del Toro wearing sculpted and molded gelatin makeup, including fake hair and acrylic dentures and gums. —
Guillermo Del Toro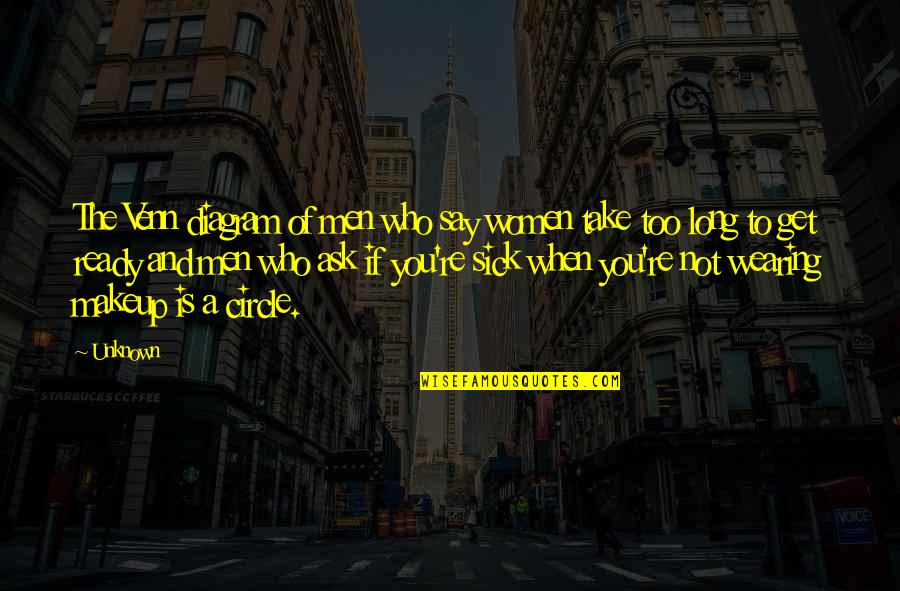 The Venn diagram of men who say women take too long to get ready and men who ask if you're sick when you're not
wearing makeup
is a circle. —
Unknown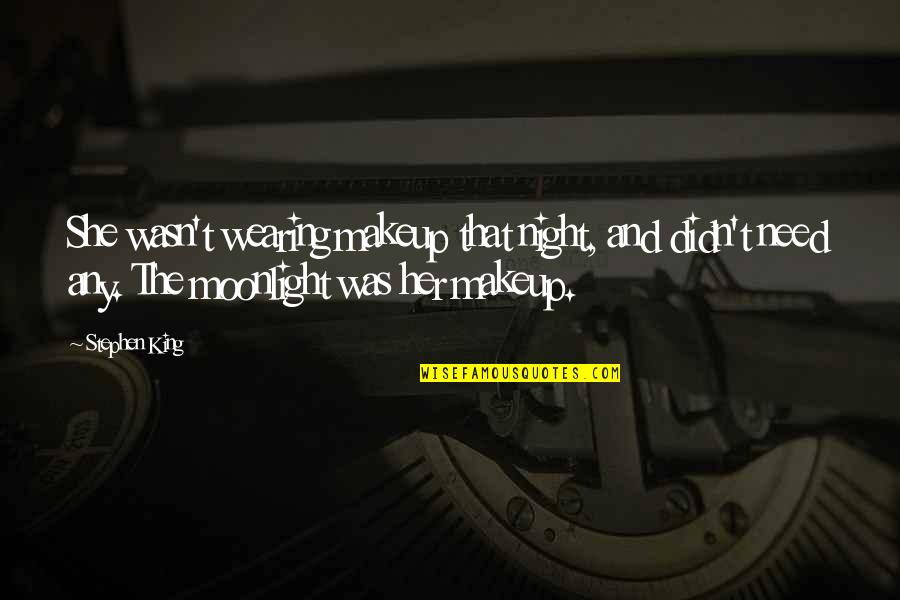 She wasn't
wearing makeup
that night, and didn't need any. The moonlight was her makeup. —
Stephen King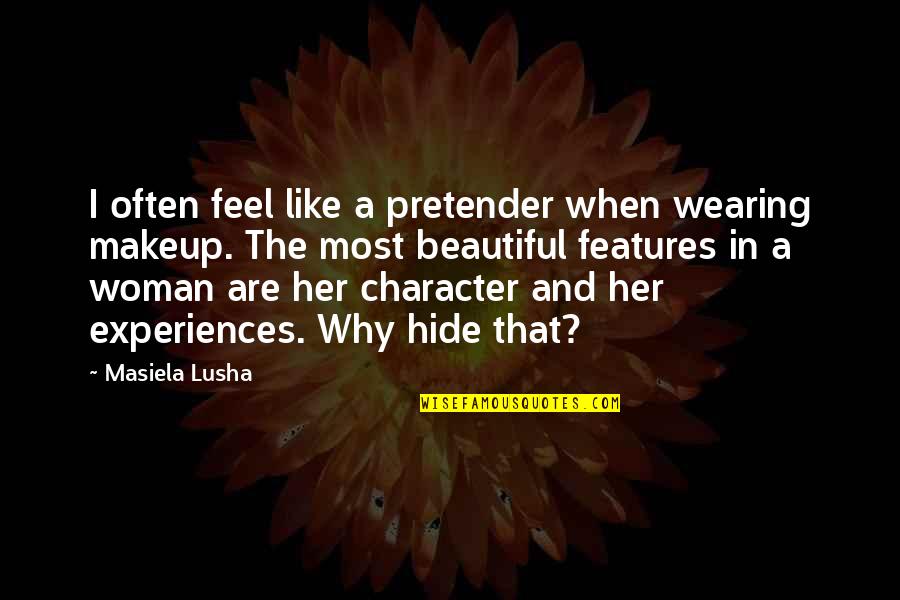 I often feel like a pretender when
wearing makeup
. The most beautiful features in a woman are her character and her experiences. Why hide that? —
Masiela Lusha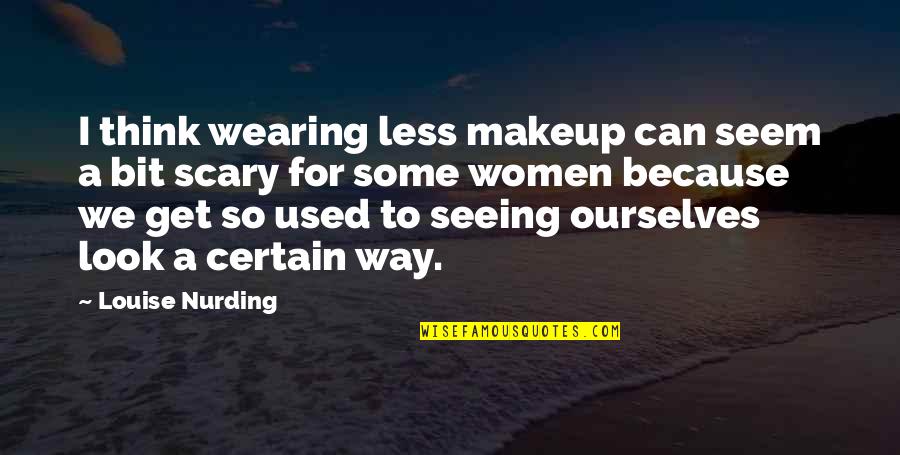 I think wearing less makeup can seem a bit scary for some women because we get so used to seeing ourselves look a certain way. —
Louise Nurding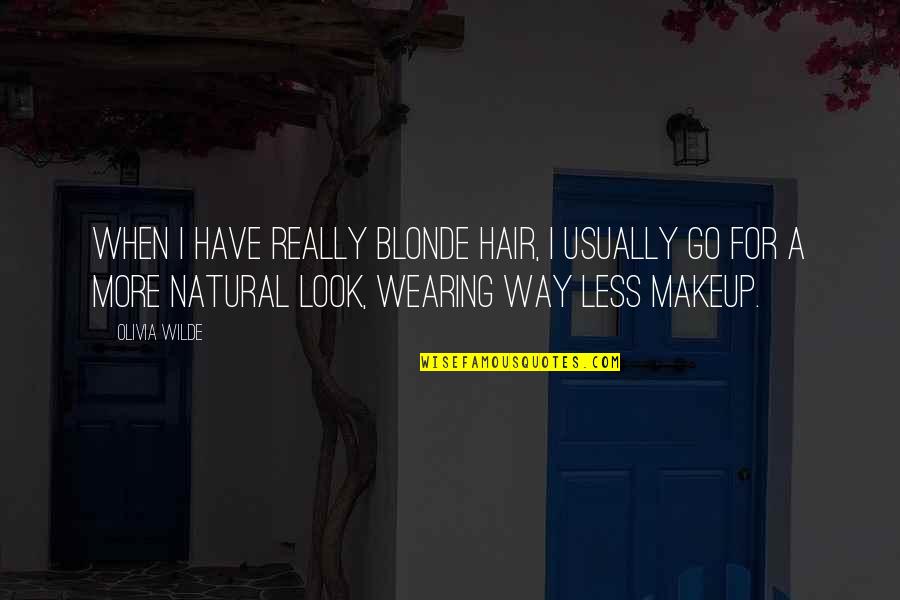 When I have really blonde hair, I usually go for a more natural look, wearing way less makeup. —
Olivia Wilde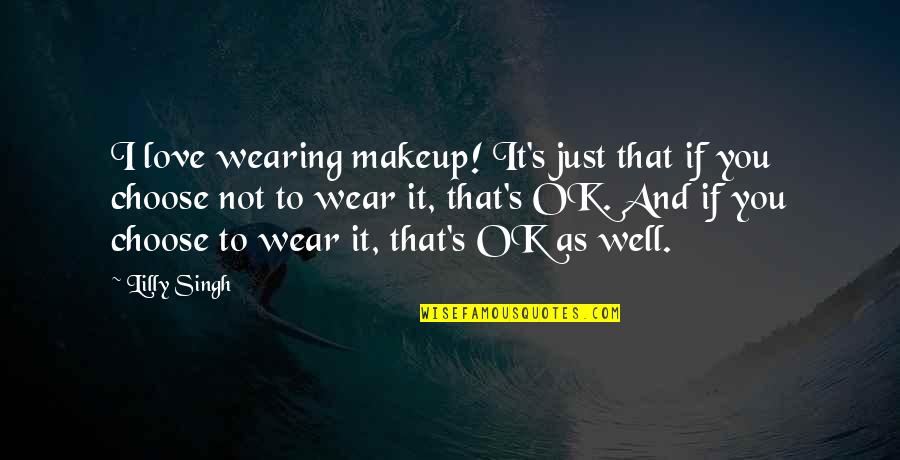 I love
wearing makeup
! It's just that if you choose not to wear it, that's OK. And if you choose to wear it, that's OK as well. —
Lilly Singh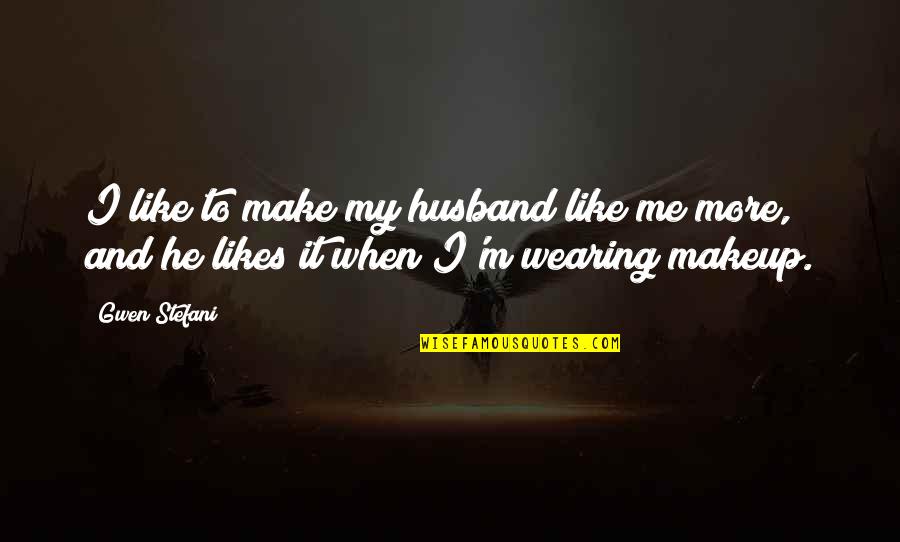 I like to make my husband like me more, and he likes it when I'm
wearing makeup
. —
Gwen Stefani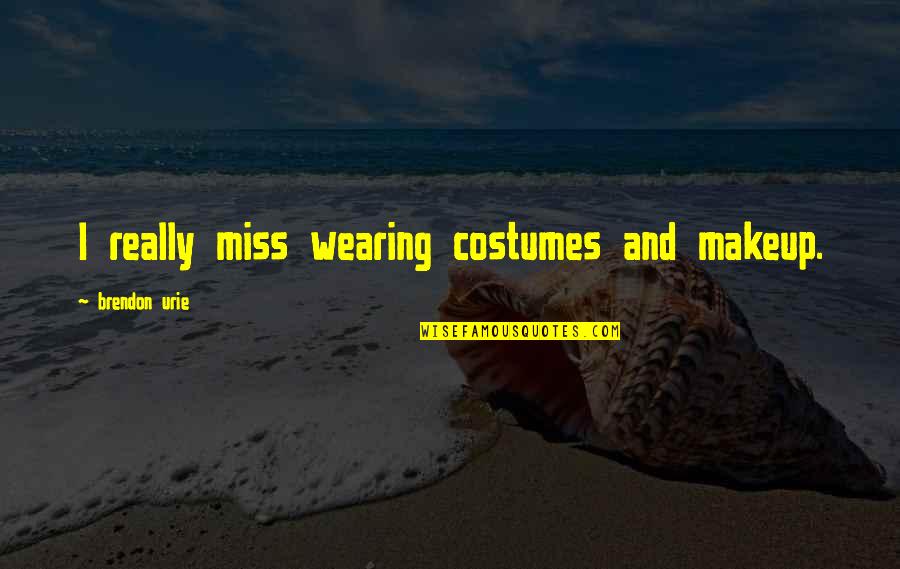 I really miss wearing costumes and makeup. —
Brendon Urie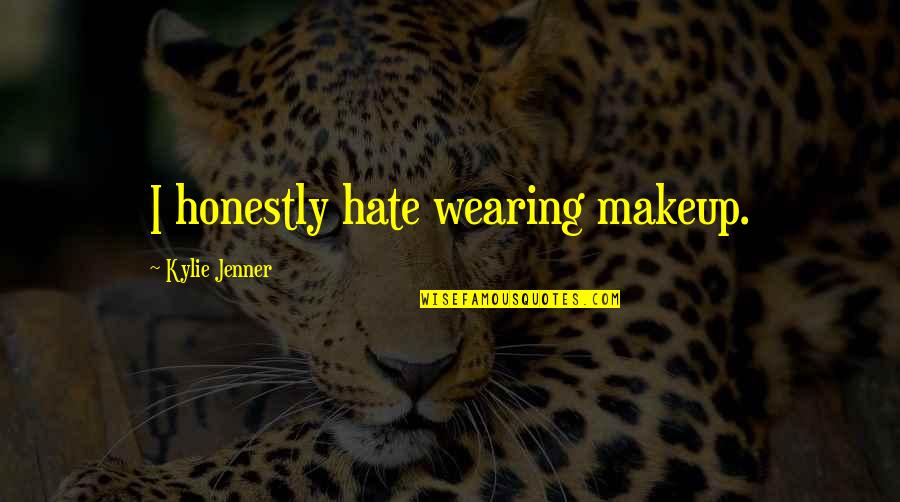 I honestly hate
wearing makeup
. —
Kylie Jenner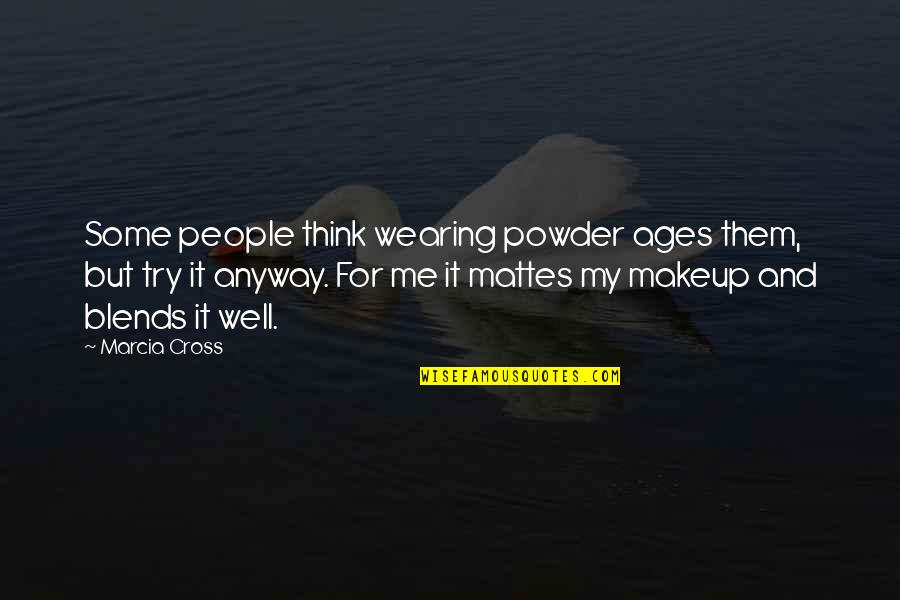 Some people think wearing powder ages them, but try it anyway. For me it mattes my makeup and blends it well. —
Marcia Cross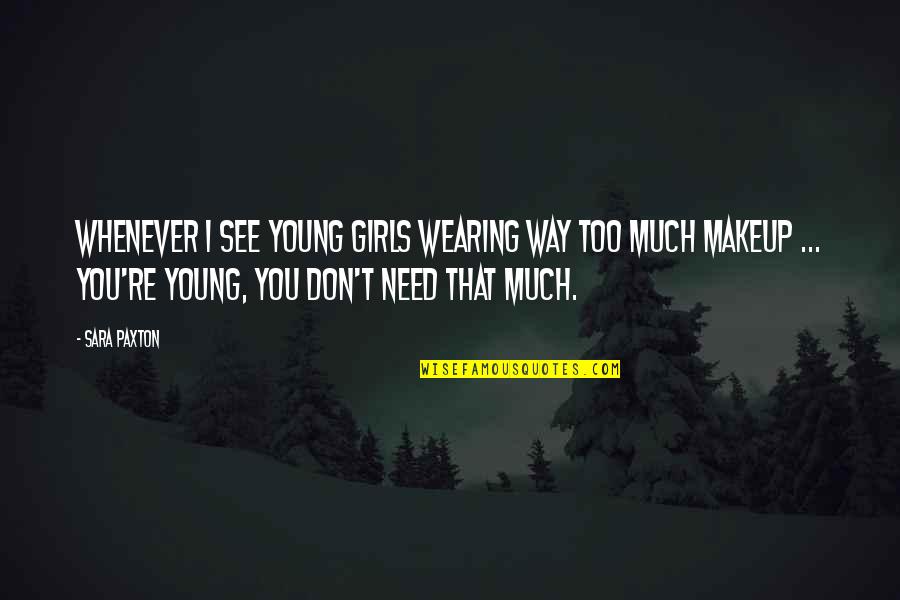 Whenever I see young girls wearing way too much makeup ... you're young, you don't need that much. —
Sara Paxton