Neal Barrett Jr. Quotes
Top 5 wise famous quotes and sayings by Neal Barrett Jr.
Someone told me once, that he who talks to himself is conversing with a fool. I suppose there's truth in that.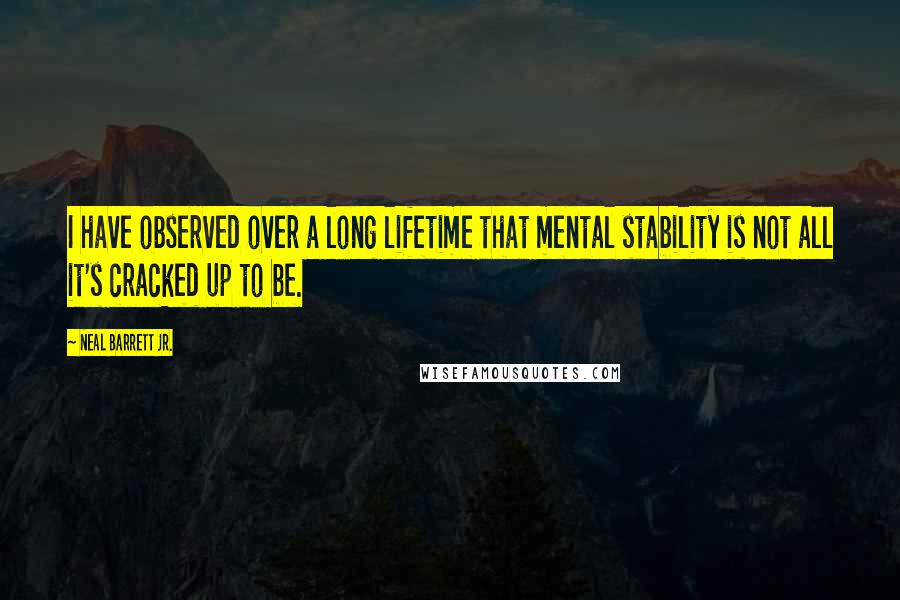 I have observed over a long lifetime that mental stability is not all it's cracked up to be.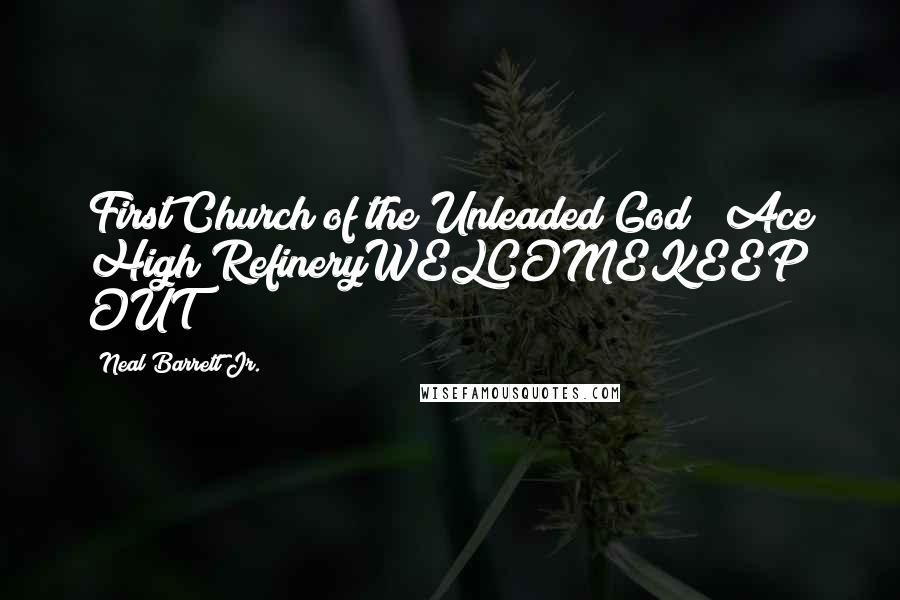 First Church of the Unleaded God & Ace High Refinery
WELCOME
KEEP OUT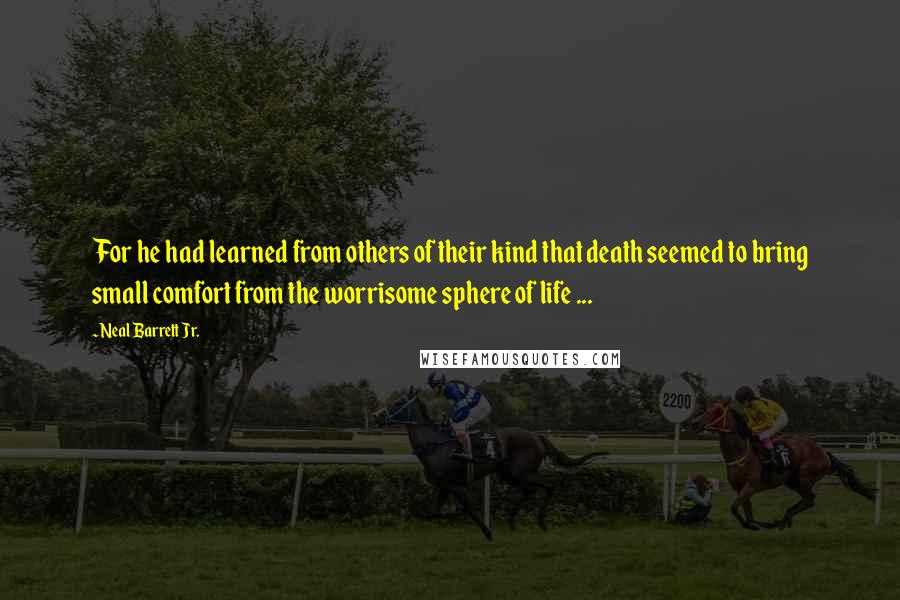 For he had learned from others of their kind that death seemed to bring small comfort from the worrisome sphere of life ...