Namsoon Kang Quotes
Top 13 wise famous quotes and sayings by Namsoon Kang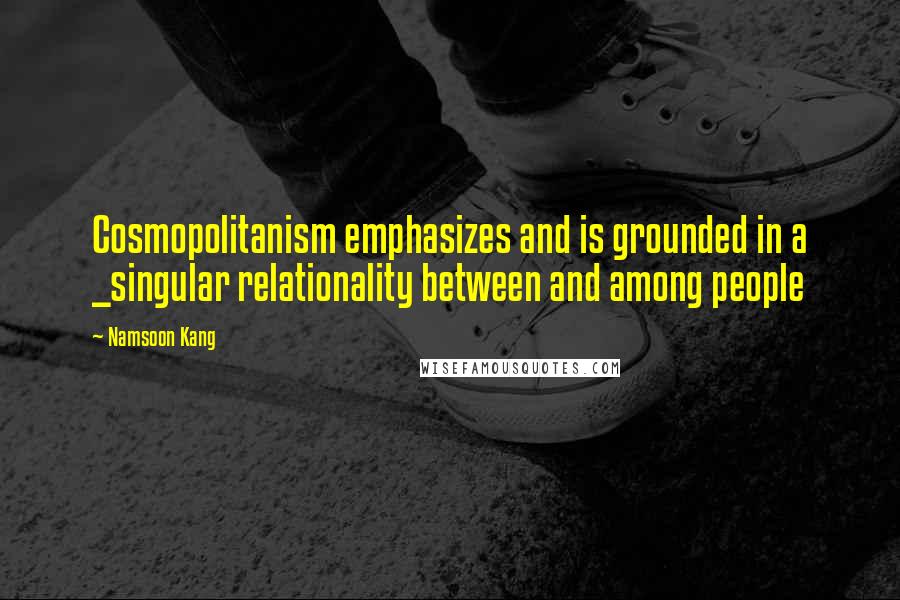 Cosmopolitanism emphasizes and is grounded in a _singular relationality between and among people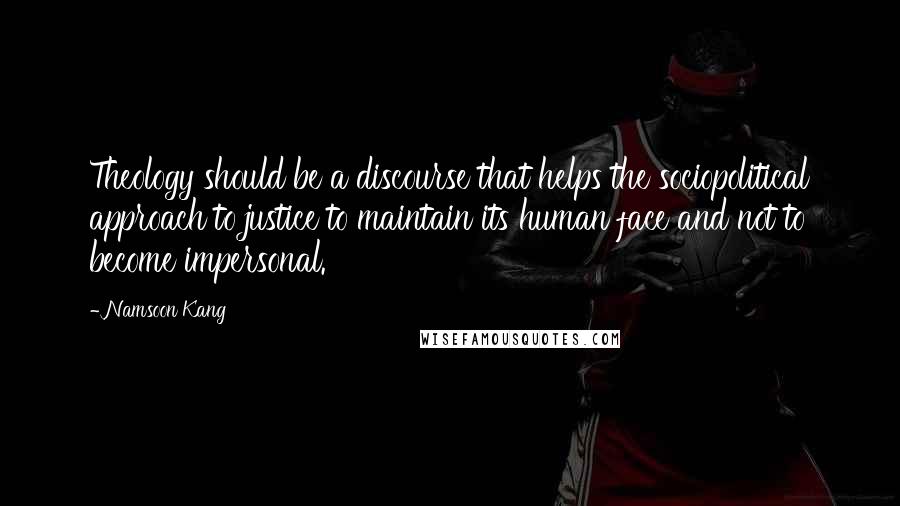 Theology should be a discourse that helps the sociopolitical approach to justice to maintain its human face and not to become impersonal.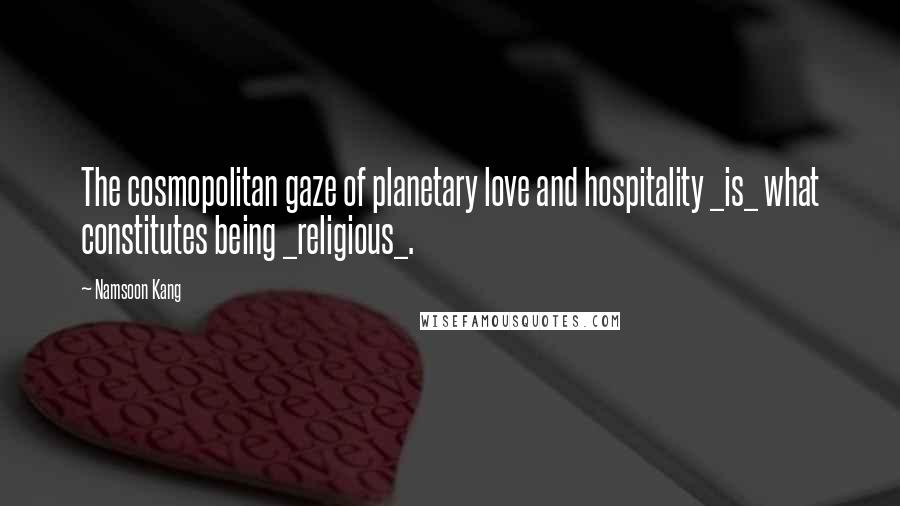 The cosmopolitan gaze of planetary love and hospitality _is_ what constitutes being _religious_.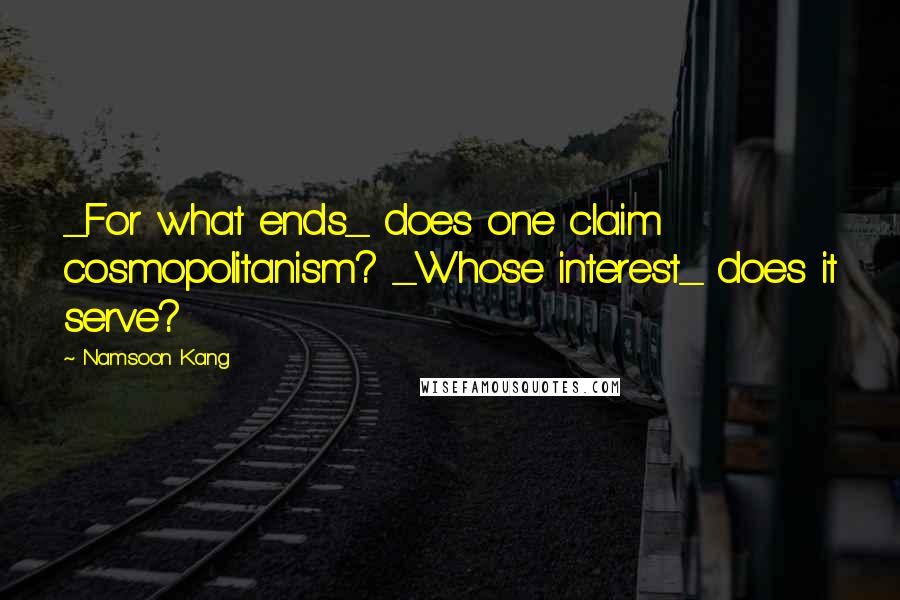 _For what ends_ does one claim cosmopolitanism? _Whose interest_ does it serve?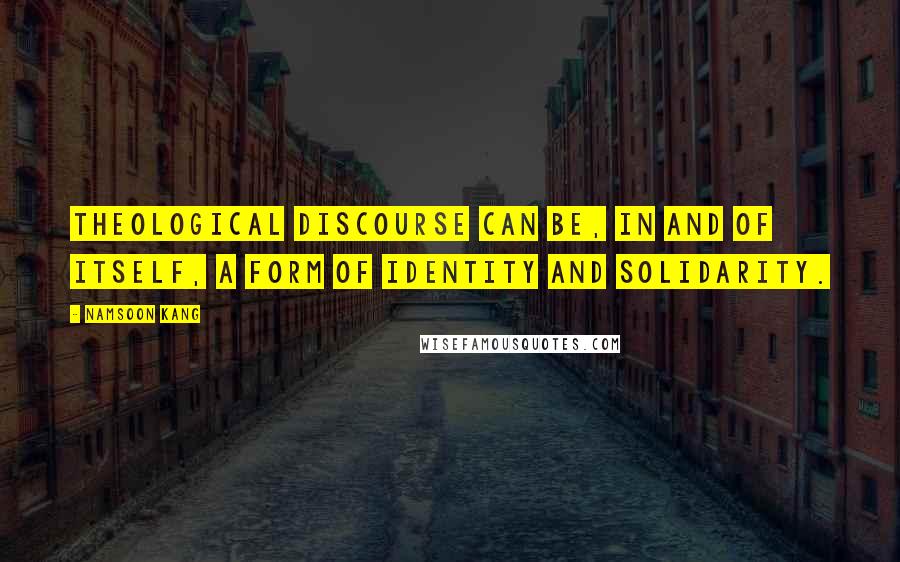 Theological discourse can be, in and of itself, a form of identity and solidarity.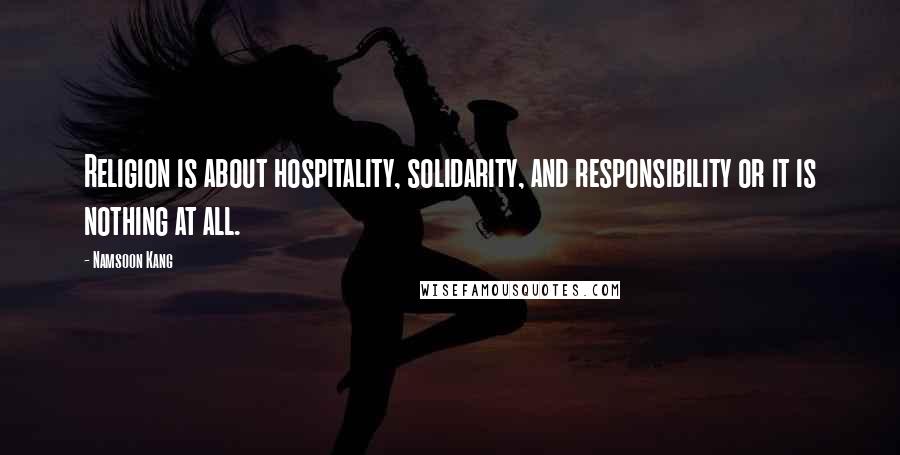 Religion is about hospitality, solidarity, and responsibility or it is nothing at all.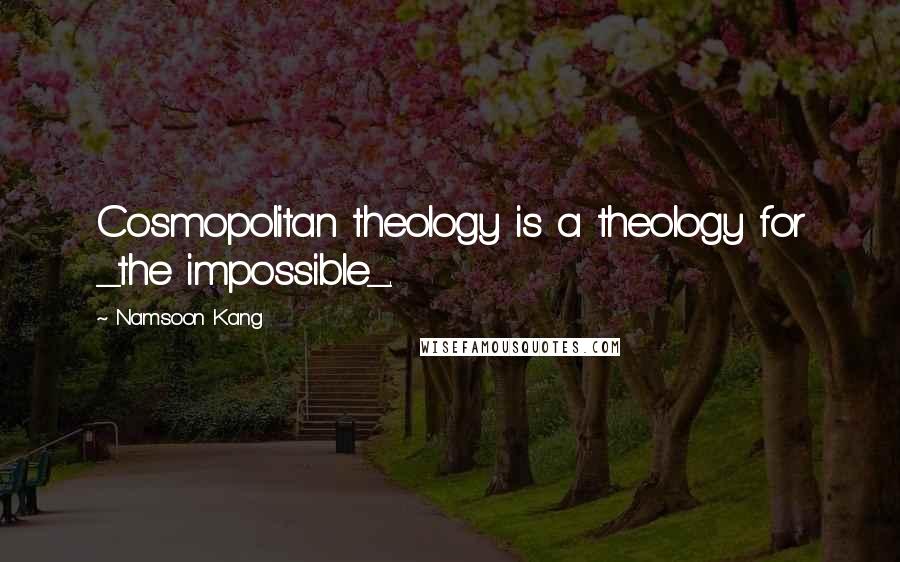 Cosmopolitan theology is a theology for _the impossible_.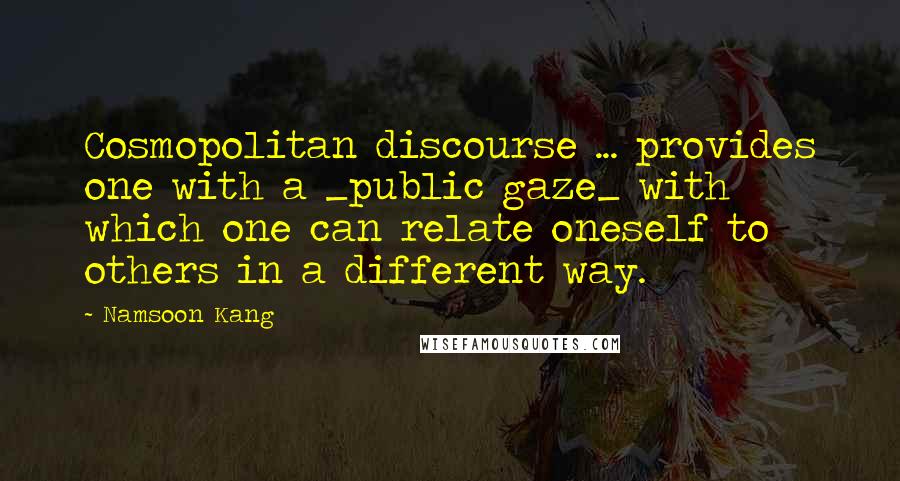 Cosmopolitan discourse ... provides one with a _public gaze_ with which one can relate oneself to others in a different way.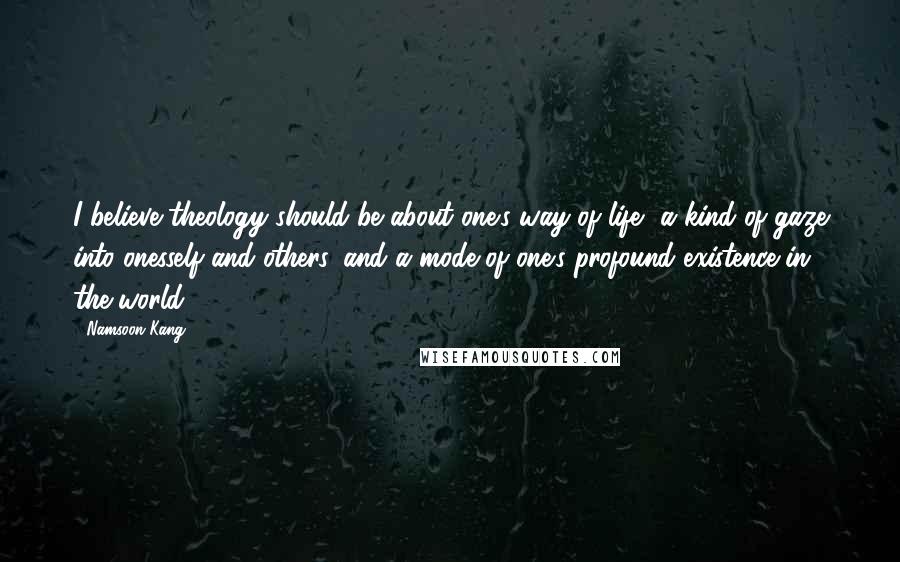 I believe theology should be about one's way of life, a kind of gaze into onesself and others, and a mode of one's profound existence in the world.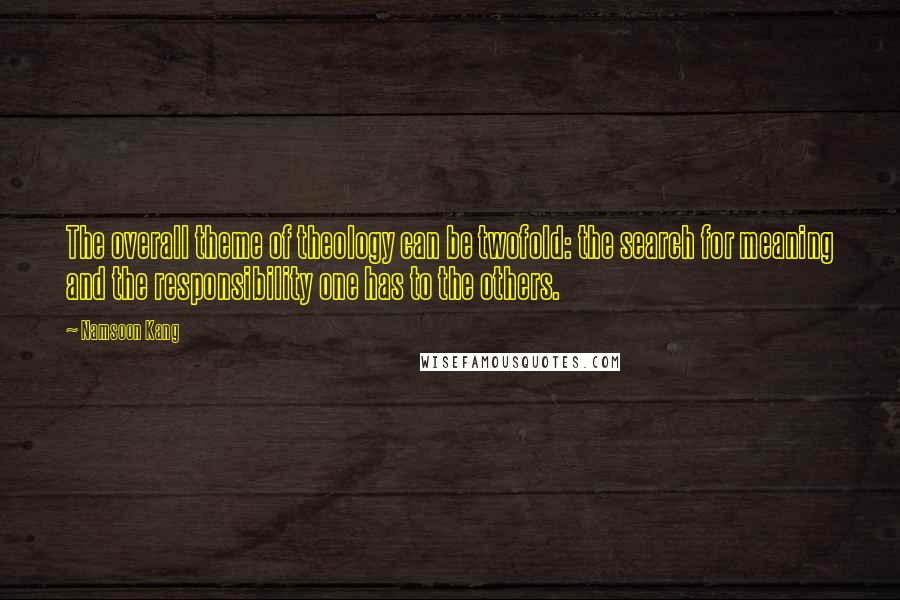 The overall theme of theology can be twofold: the search for meaning and the responsibility one has to the others.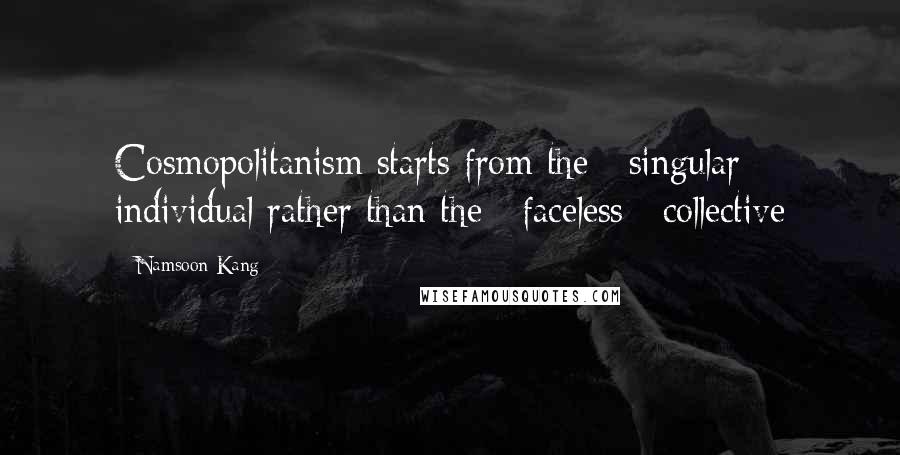 Cosmopolitanism starts from the _singular_ individual rather than the _faceless_ collective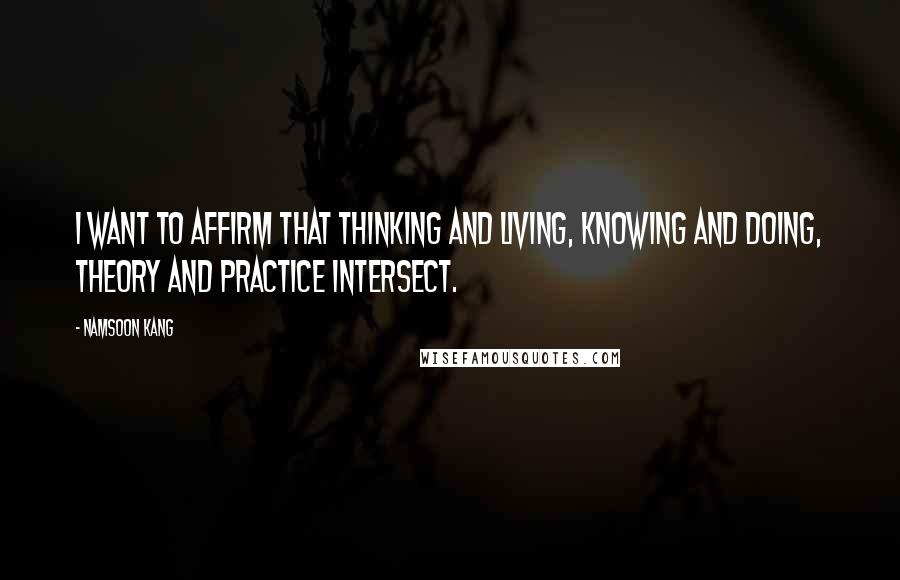 I want to affirm that thinking and living, knowing and doing, theory and practice intersect.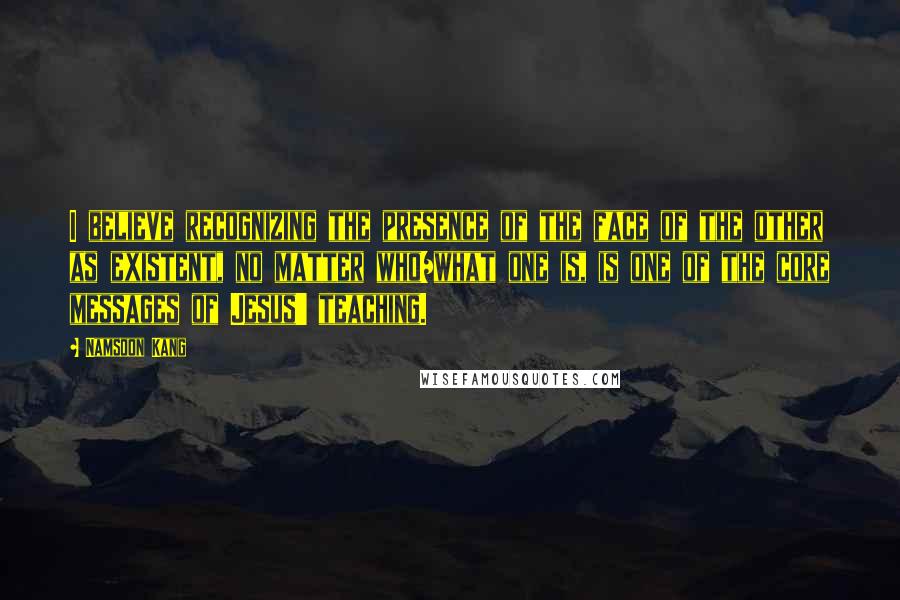 I believe recognizing the presence of the face of the other as existent, no matter who/what one is, is one of the core messages of Jesus' teaching.