Mokokoma Mokhonoana Quotes
Top 100 wise famous quotes and sayings by Mokokoma Mokhonoana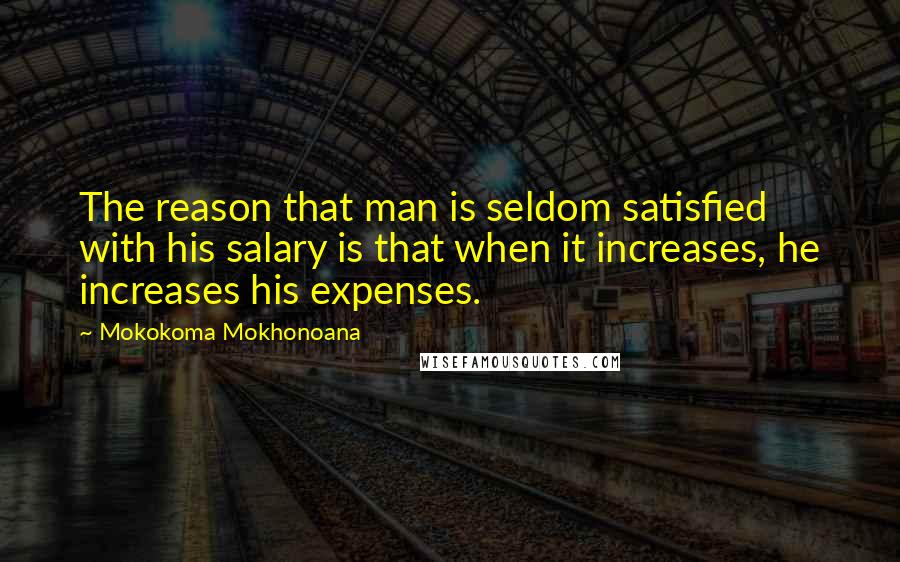 The reason that man is seldom satisfied with his salary is that when it increases, he increases his expenses.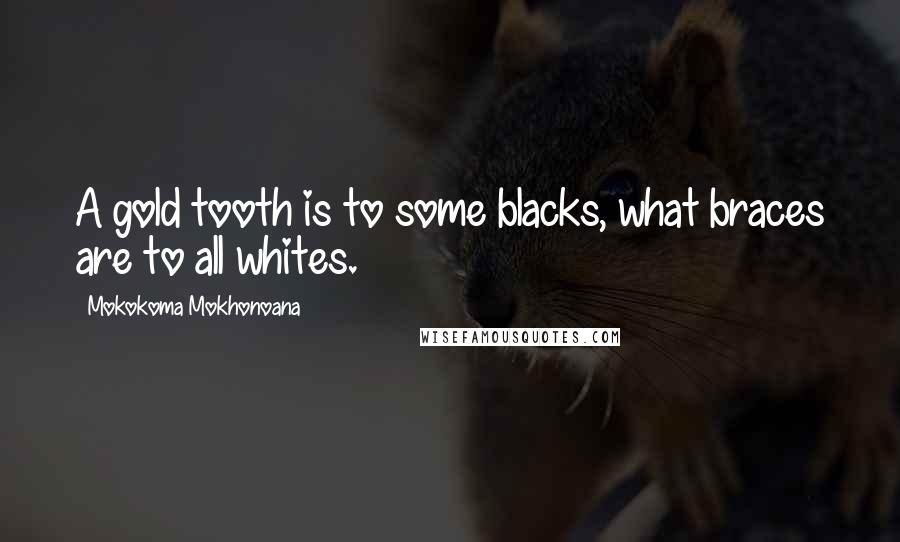 A gold tooth is to some blacks, what braces are to all whites.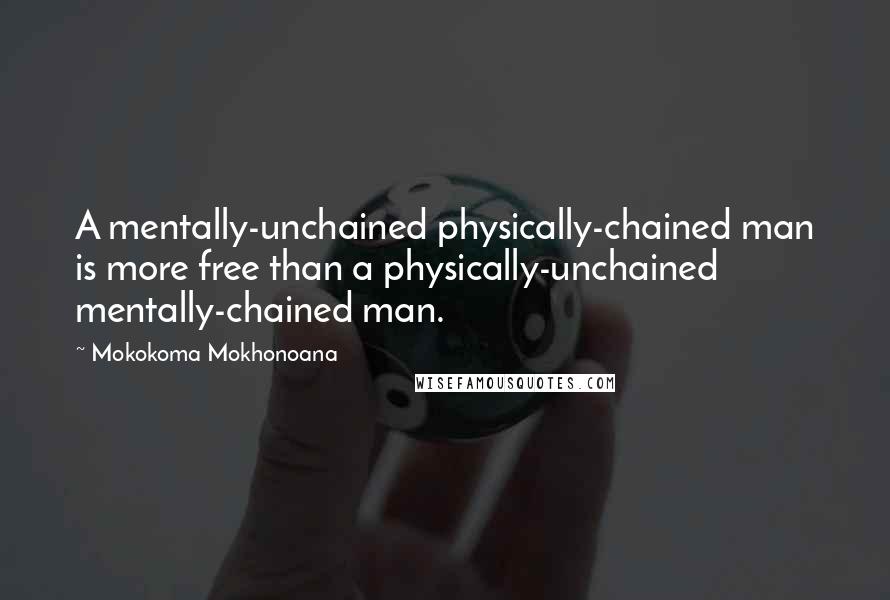 A mentally-unchained physically-chained man is more free than a physically-unchained mentally-chained man.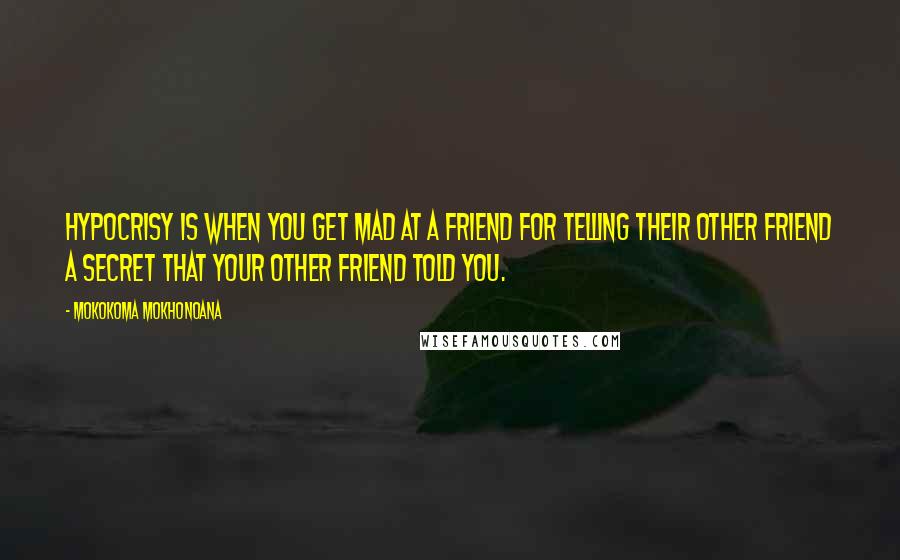 Hypocrisy is when you get mad at a friend for telling their other friend a secret that your other friend told you.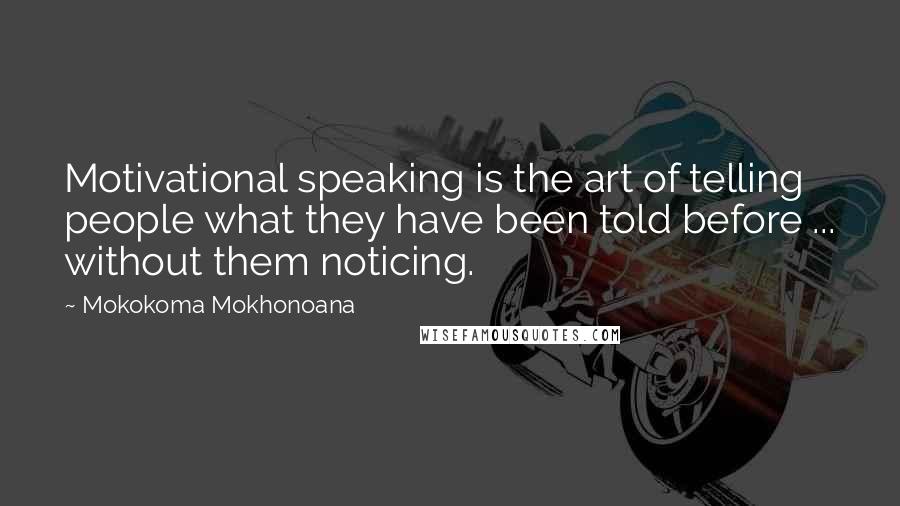 Motivational speaking is the art of telling people what they have been told before ... without them noticing.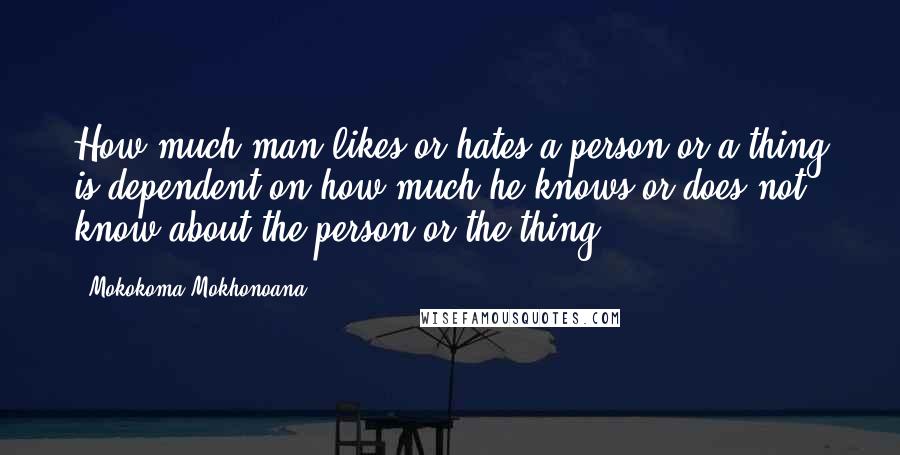 How much man likes or hates a person or a thing is dependent on how much he knows or does not know about the person or the thing.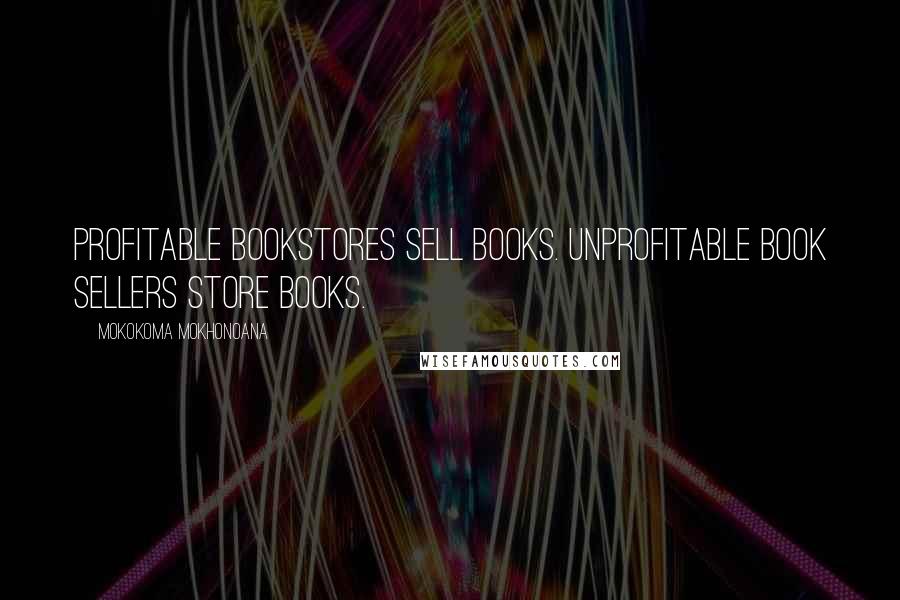 Profitable bookstores sell books. Unprofitable book sellers store books.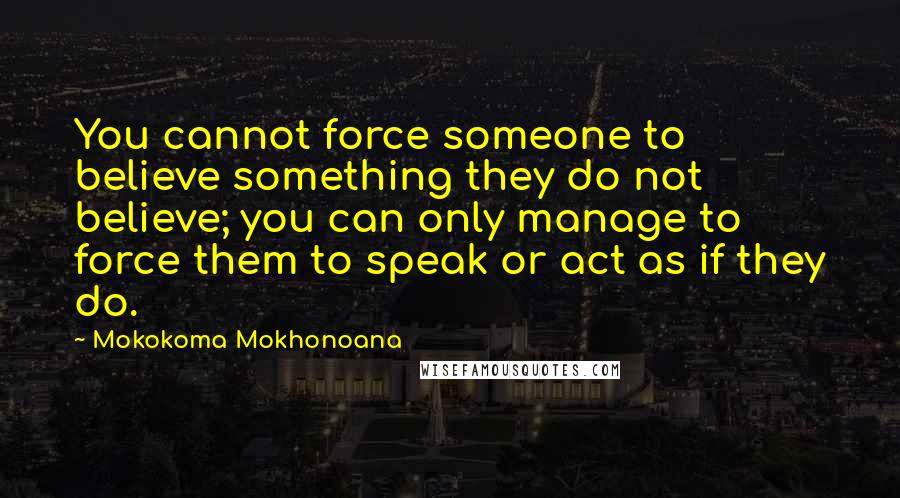 You cannot force someone to believe something they do not believe; you can only manage to force them to speak or act as if they do.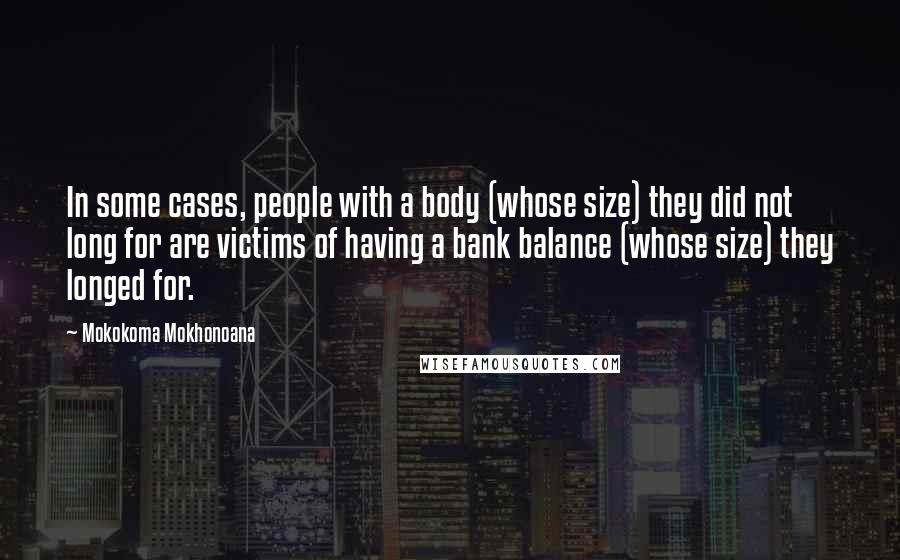 In some cases, people with a body (whose size) they did not long for are victims of having a bank balance (whose size) they longed for.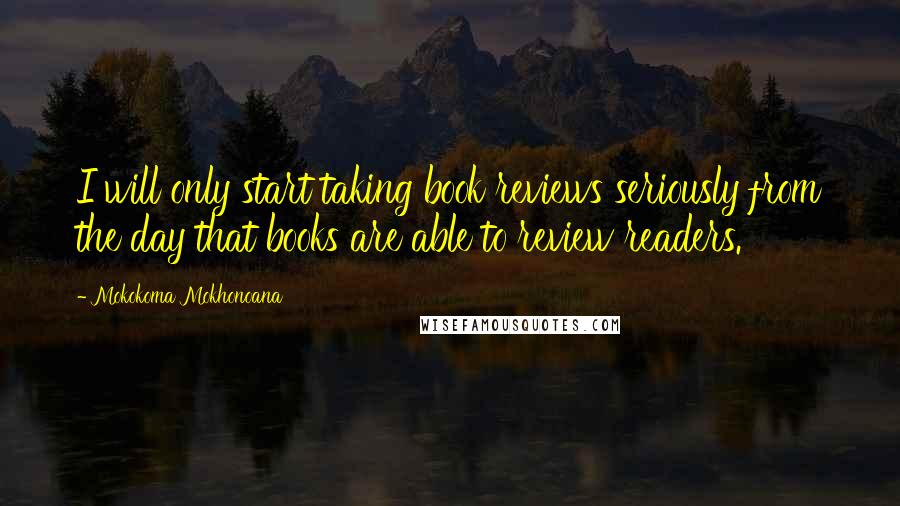 I will only start taking book reviews seriously from the day that books are able to review readers.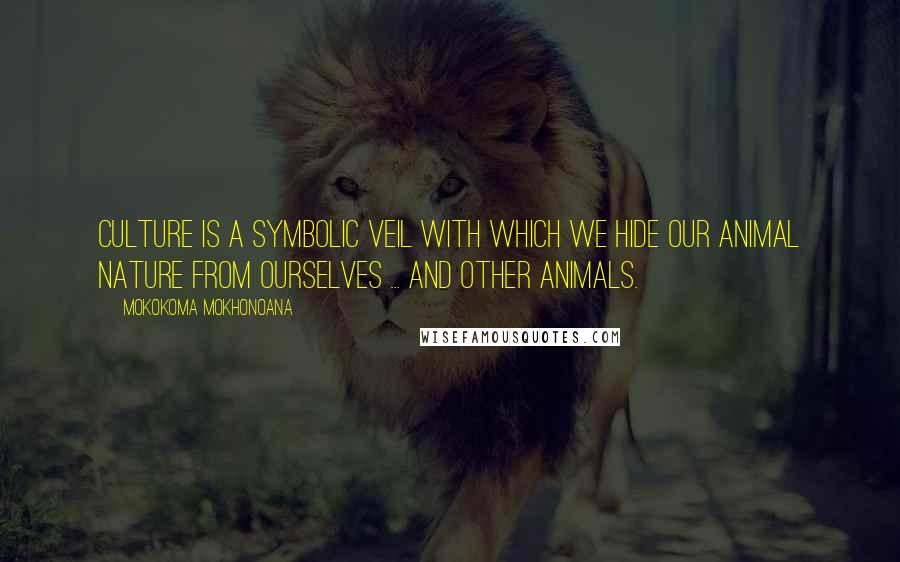 Culture is a symbolic veil with which we hide our animal nature from ourselves ... and other animals.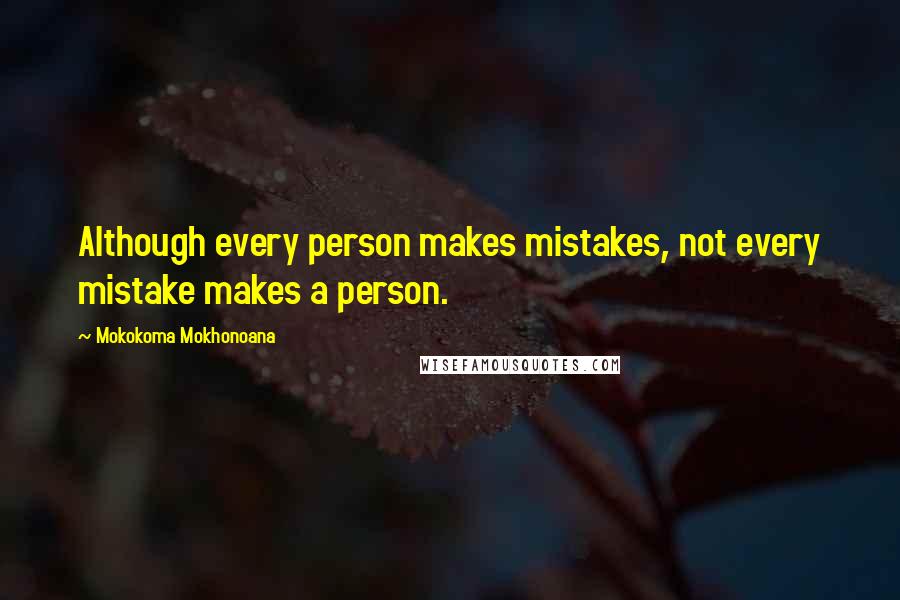 Although every person makes mistakes, not every mistake makes a person.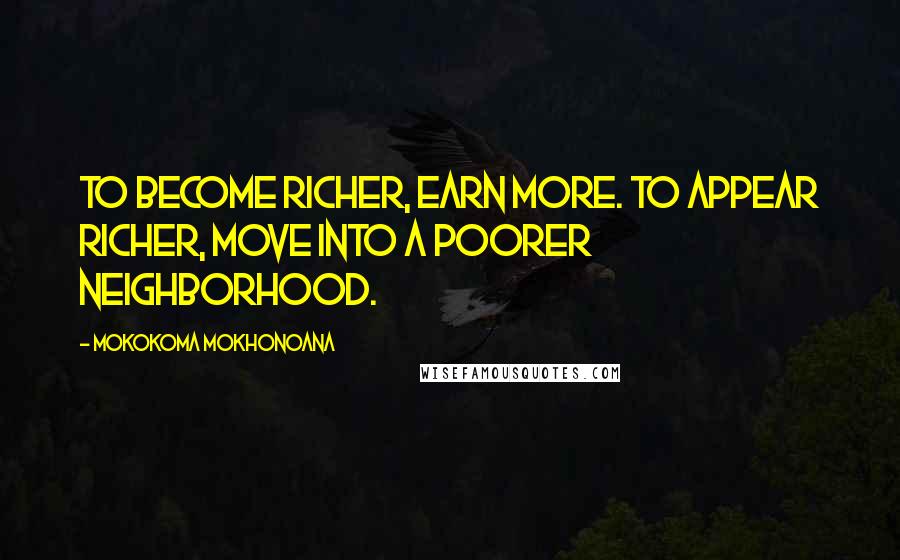 To become richer, earn more. To appear richer, move into a poorer neighborhood.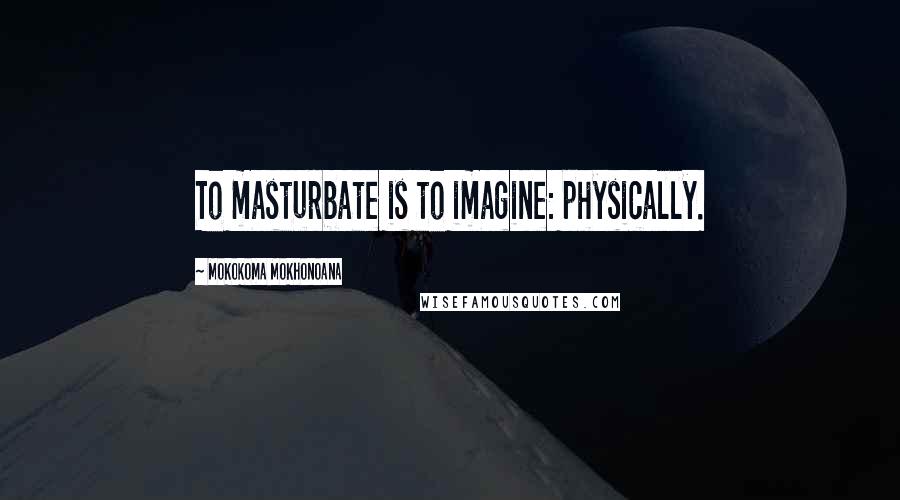 To masturbate is to imagine: physically.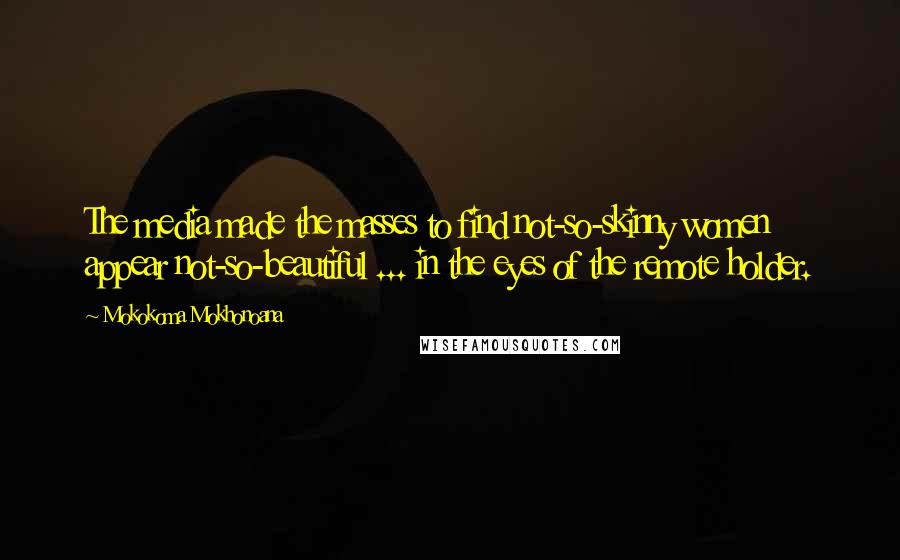 The media made the masses to find not-so-skinny women appear not-so-beautiful ... in the eyes of the remote holder.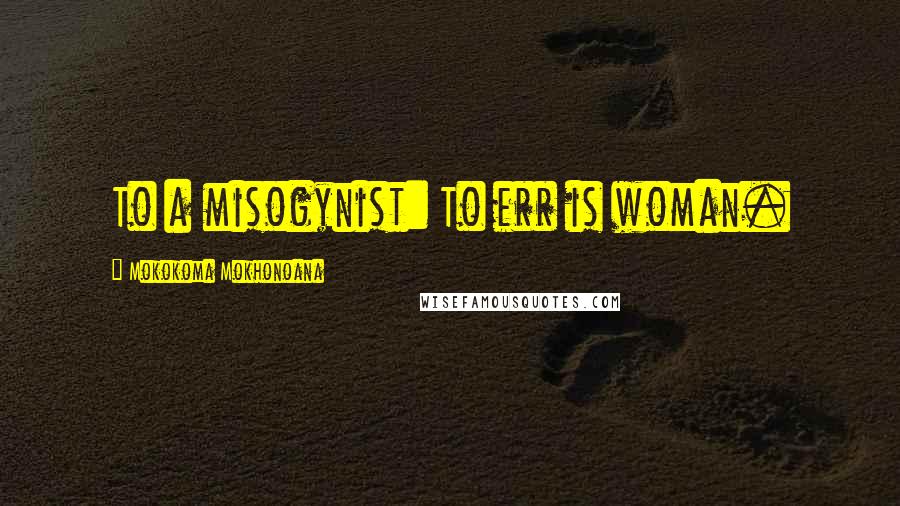 To a misogynist: To err is woman.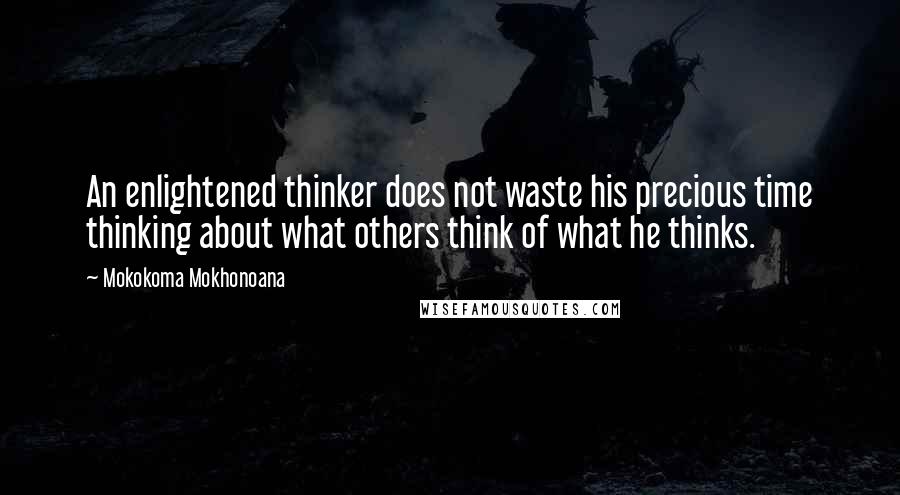 An enlightened thinker does not waste his precious time thinking about what others think of what he thinks.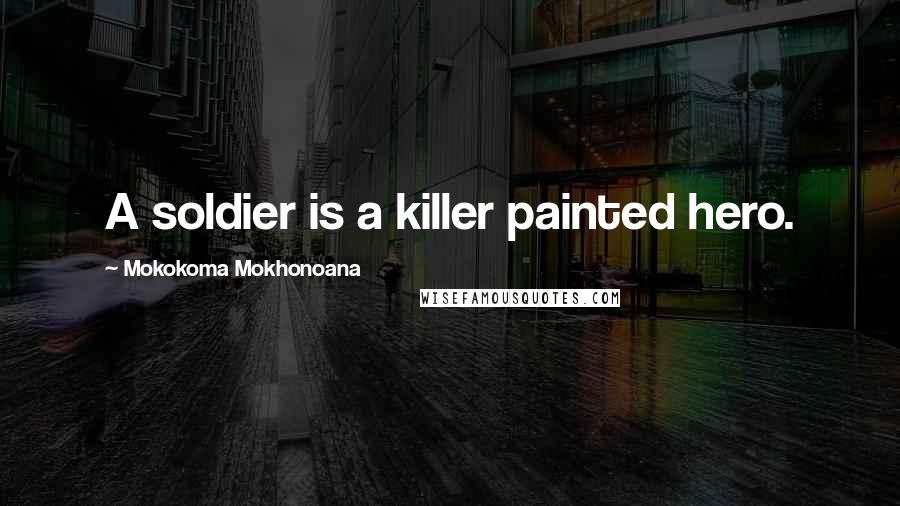 A soldier is a killer painted hero.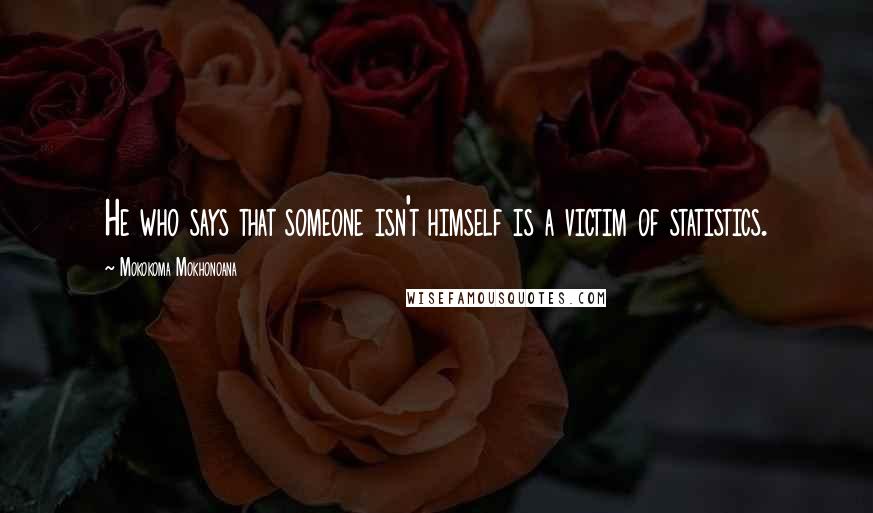 He who says that someone isn't himself is a victim of statistics.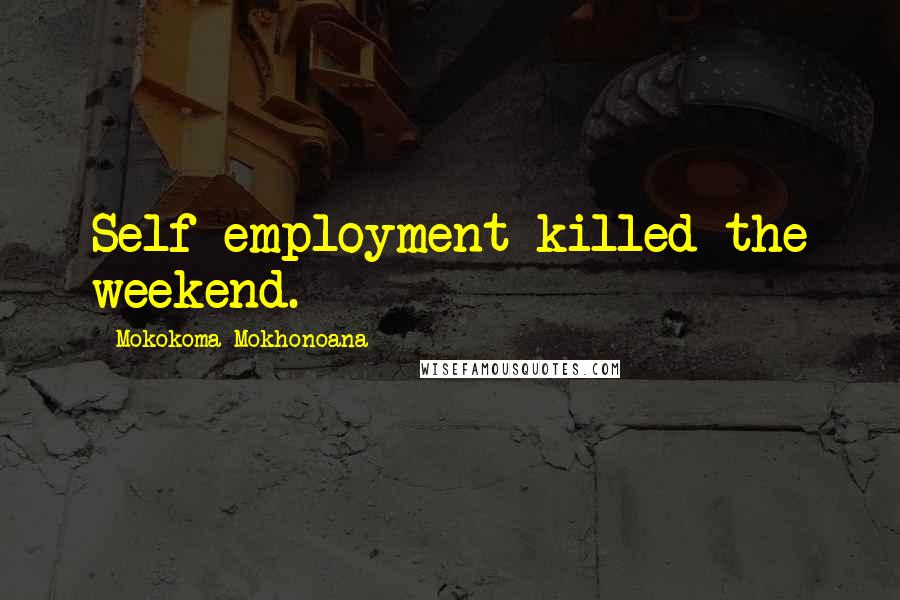 Self-employment killed the weekend.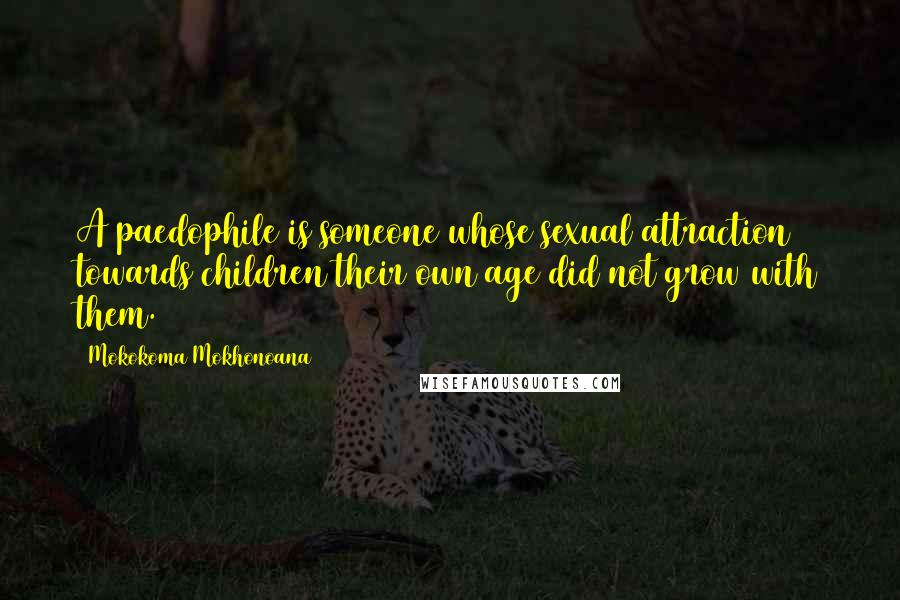 A paedophile is someone whose sexual attraction towards children their own age did not grow with them.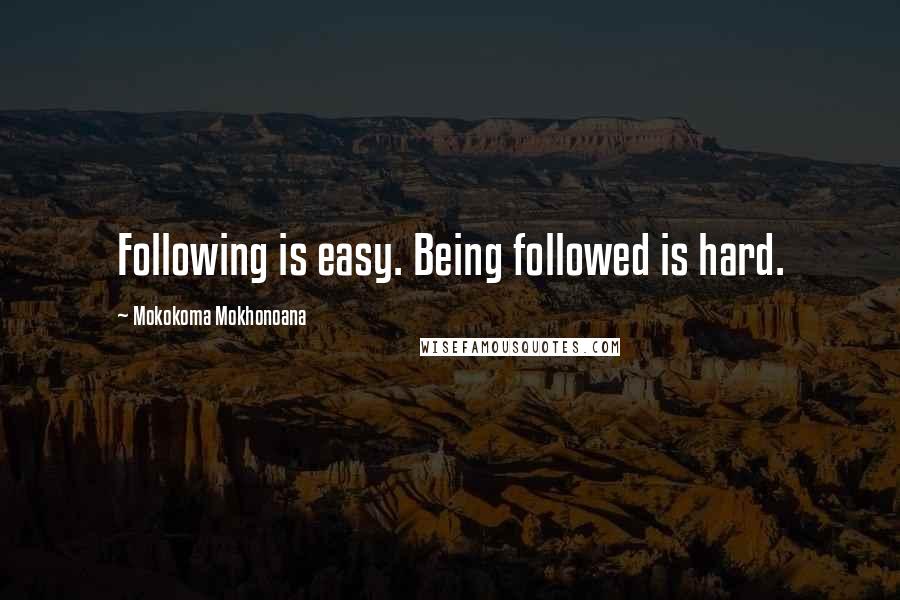 Following is easy. Being followed is hard.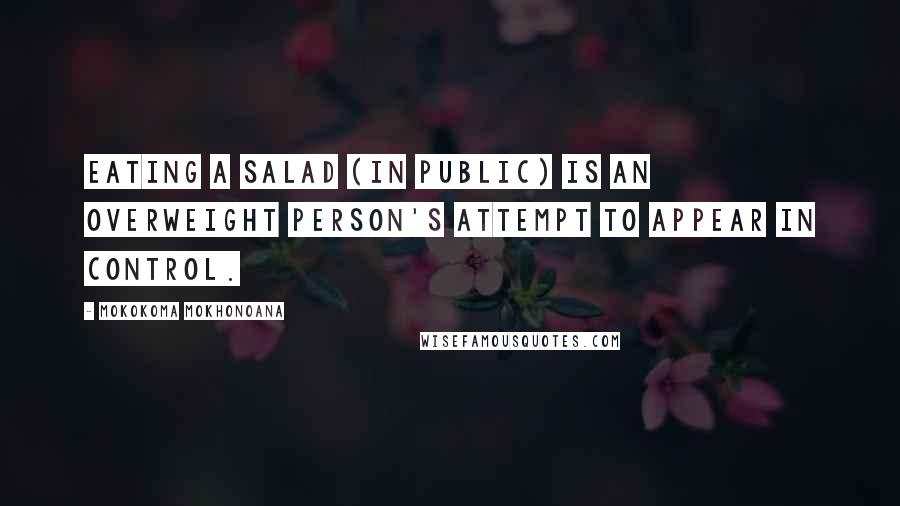 Eating a salad (in public) is an overweight person's attempt to appear in control.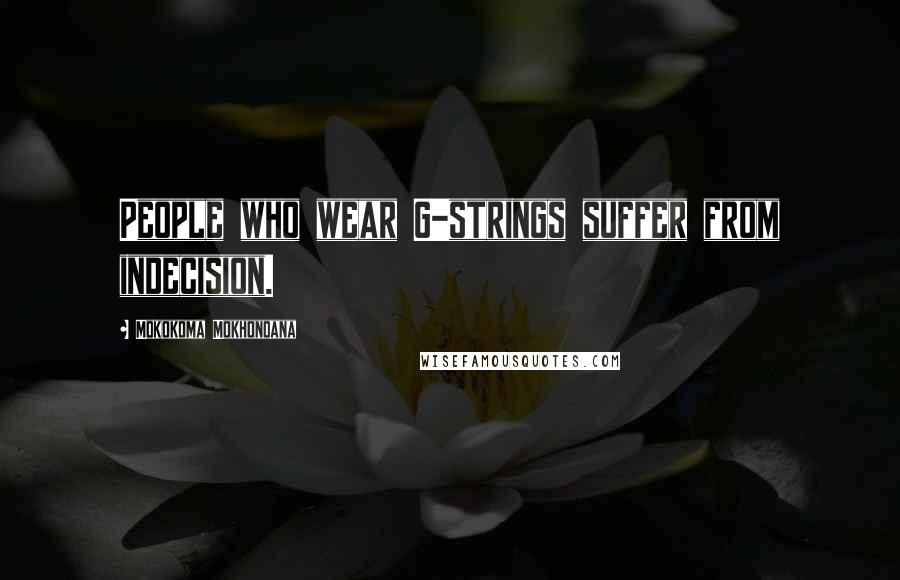 People who wear G-strings suffer from indecision.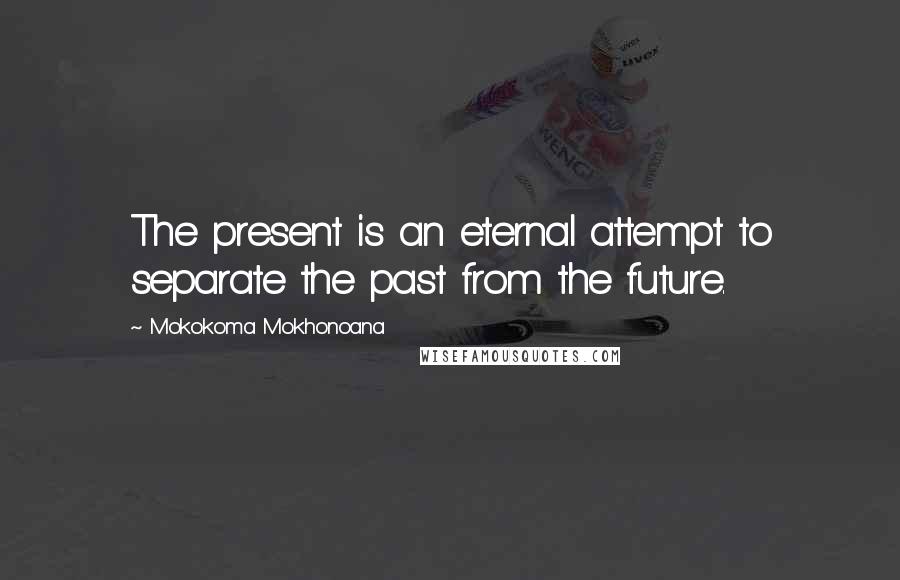 The present is an eternal attempt to separate the past from the future.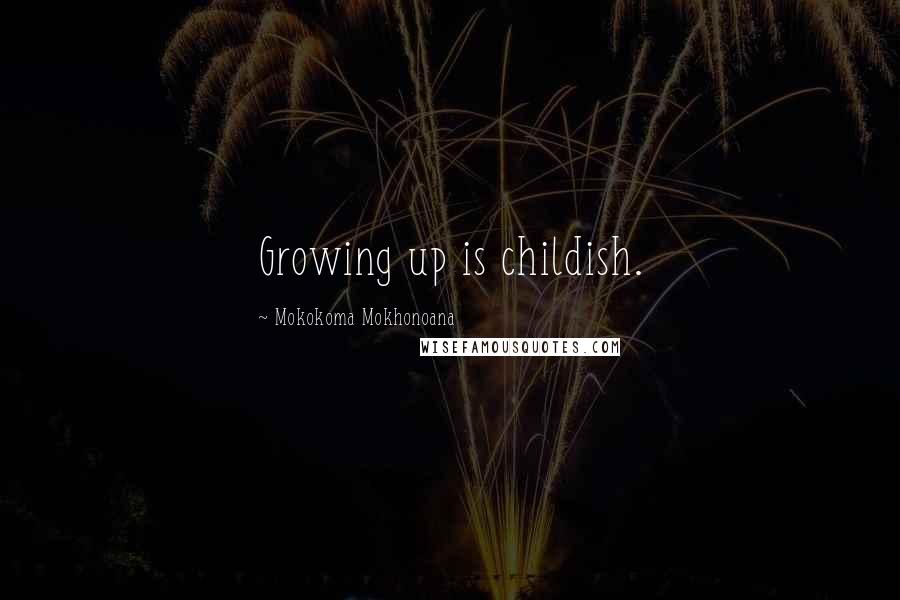 Growing up is childish.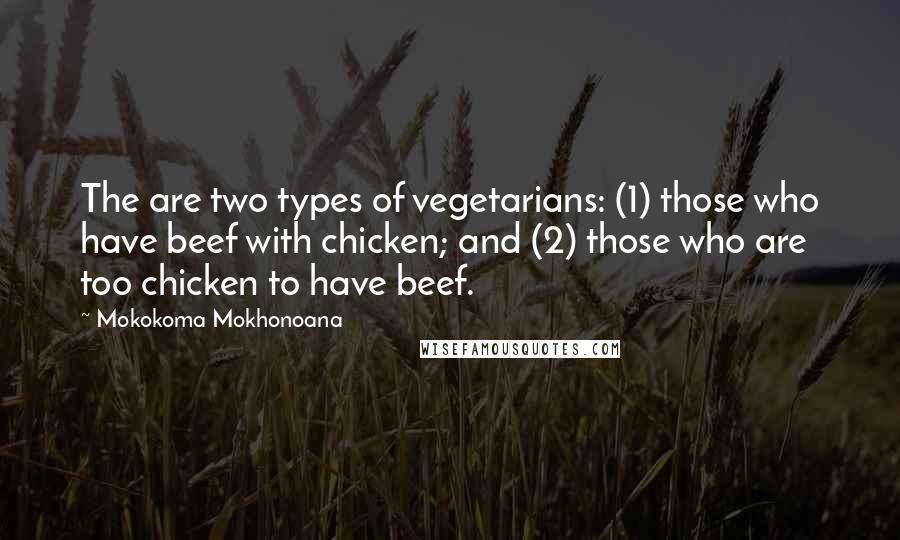 The are two types of vegetarians: (1) those who have beef with chicken; and (2) those who are too chicken to have beef.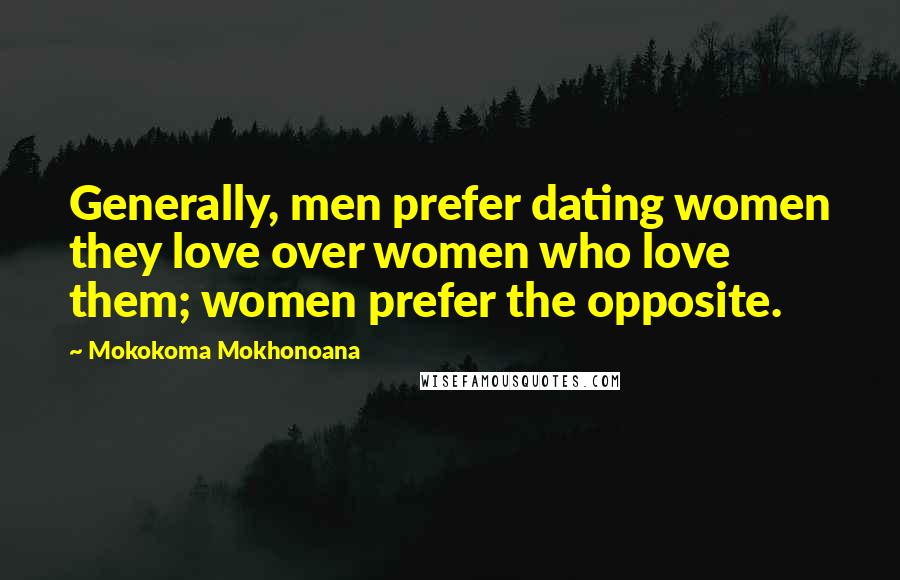 Generally, men prefer dating women they love over women who love them; women prefer the opposite.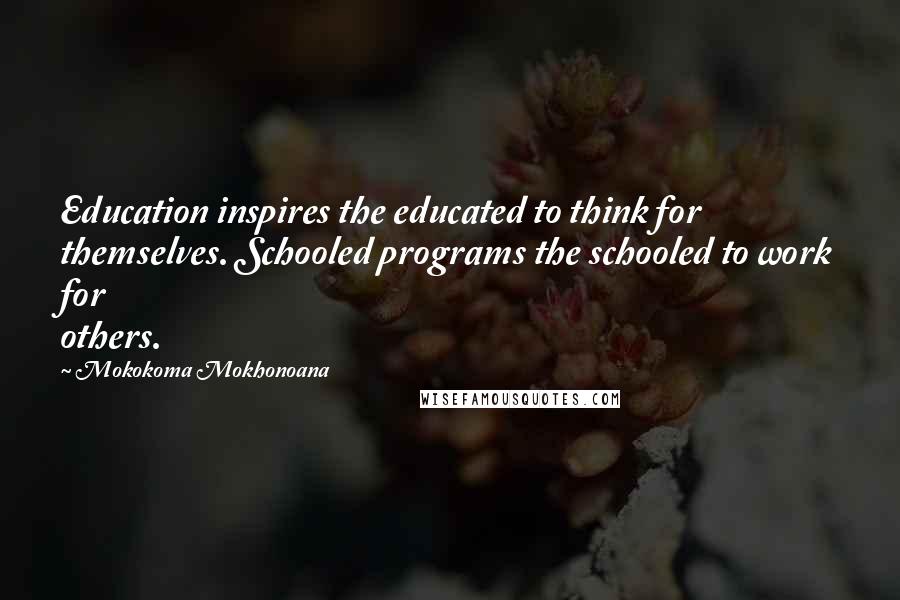 Education inspires the educated to think for themselves. Schooled programs the schooled to work for others.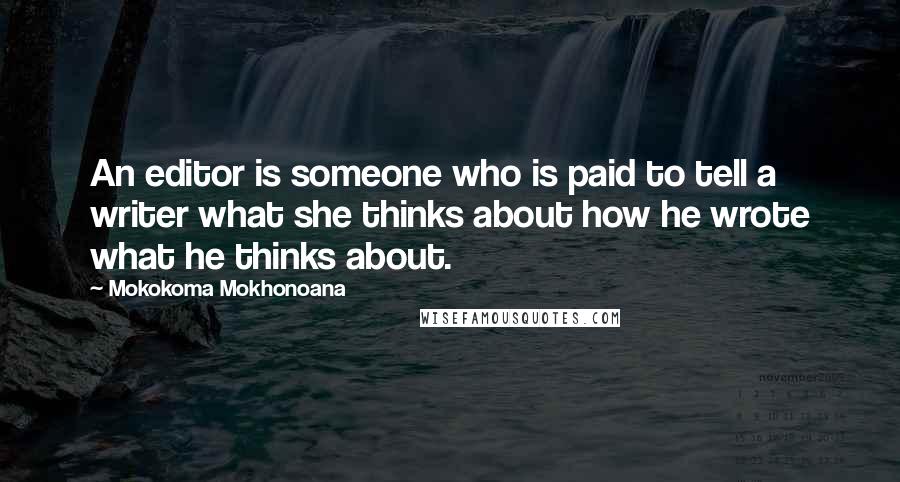 An editor is someone who is paid to tell a writer what she thinks about how he wrote what he thinks about.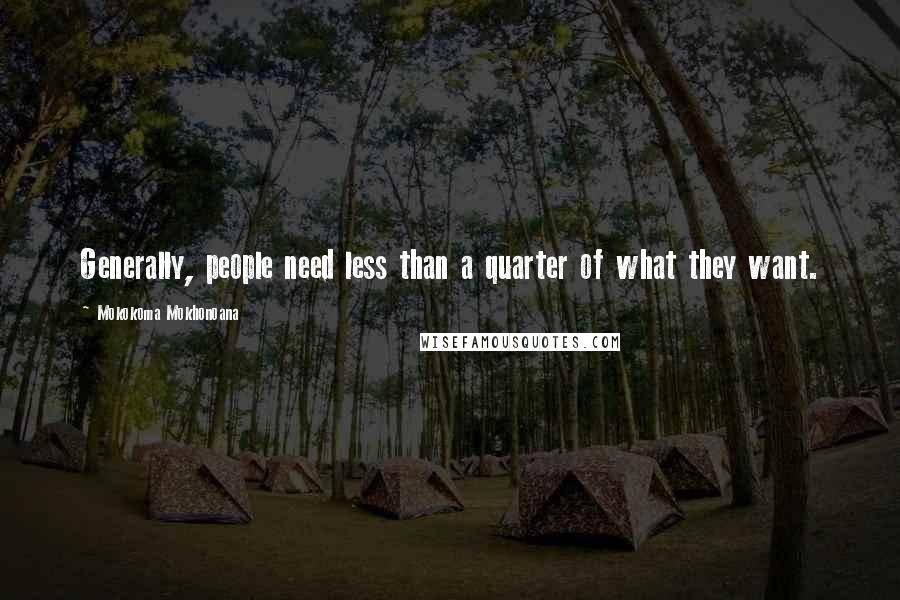 Generally, people need less than a quarter of what they want.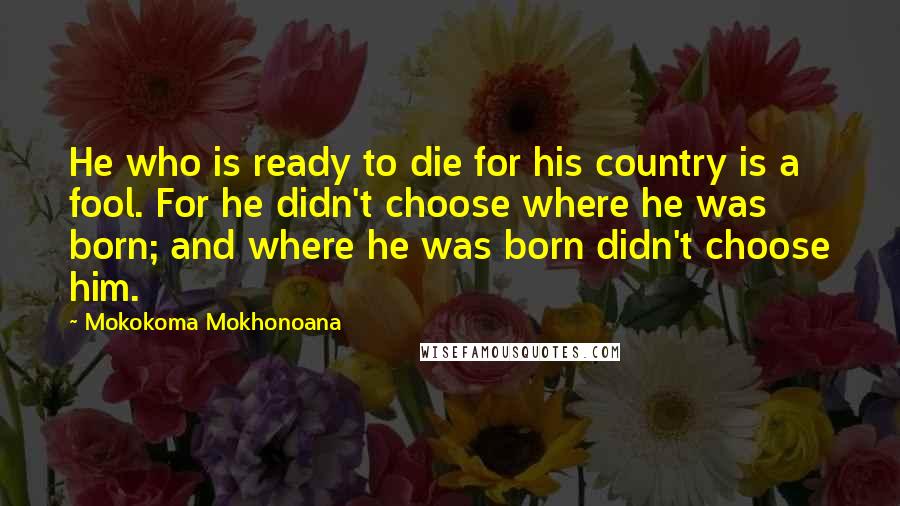 He who is ready to die for his country is a fool. For he didn't choose where he was born; and where he was born didn't choose him.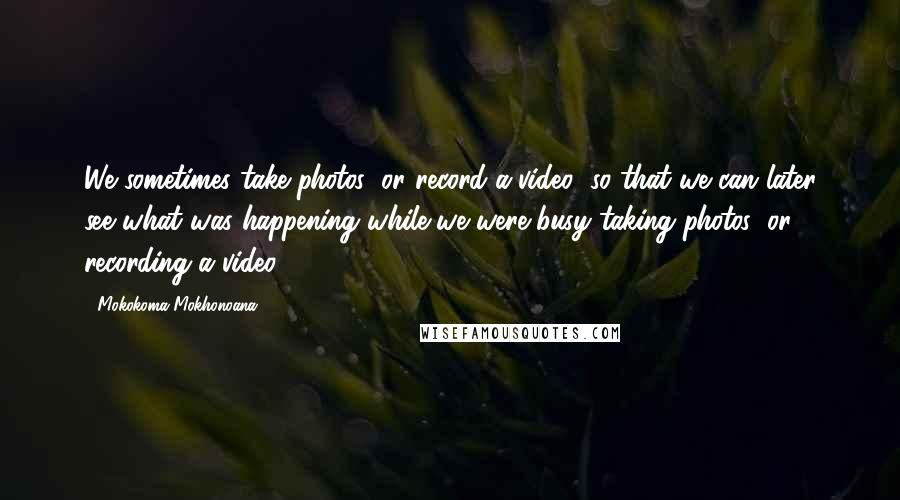 We sometimes take photos (or record a video) so that we can later see what was happening while we were busy taking photos (or recording a video).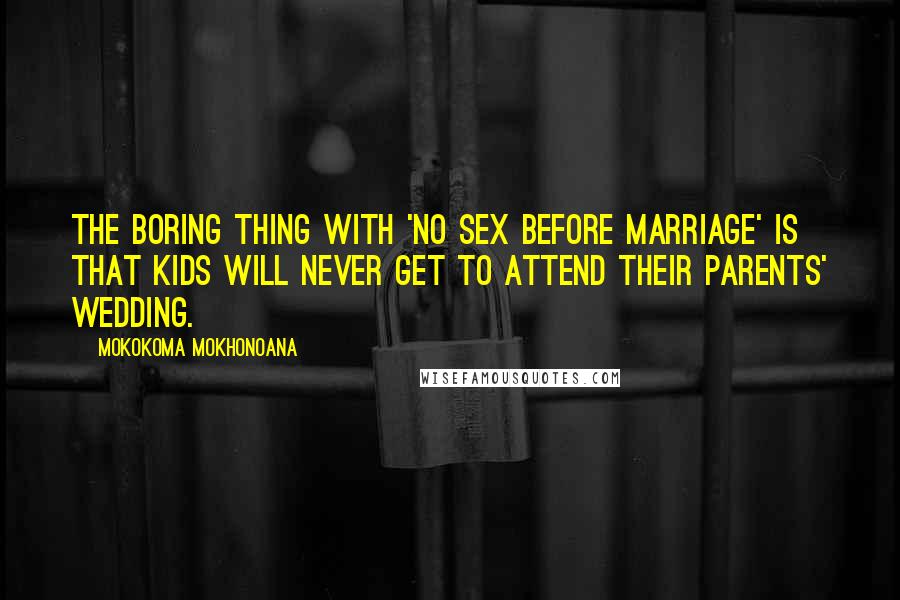 The boring thing with 'No sex before marriage' is that kids will never get to attend their parents' wedding.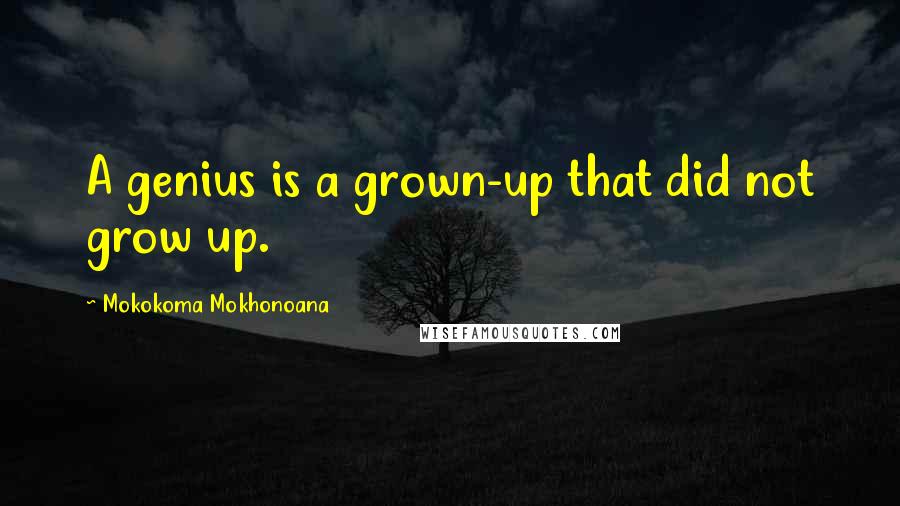 A genius is a grown-up that did not grow up.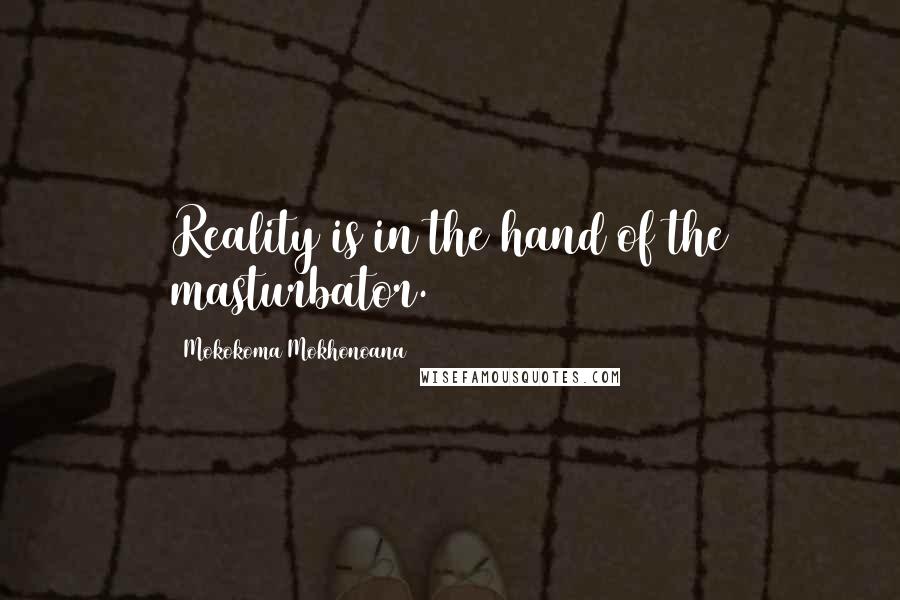 Reality is in the hand of the masturbator.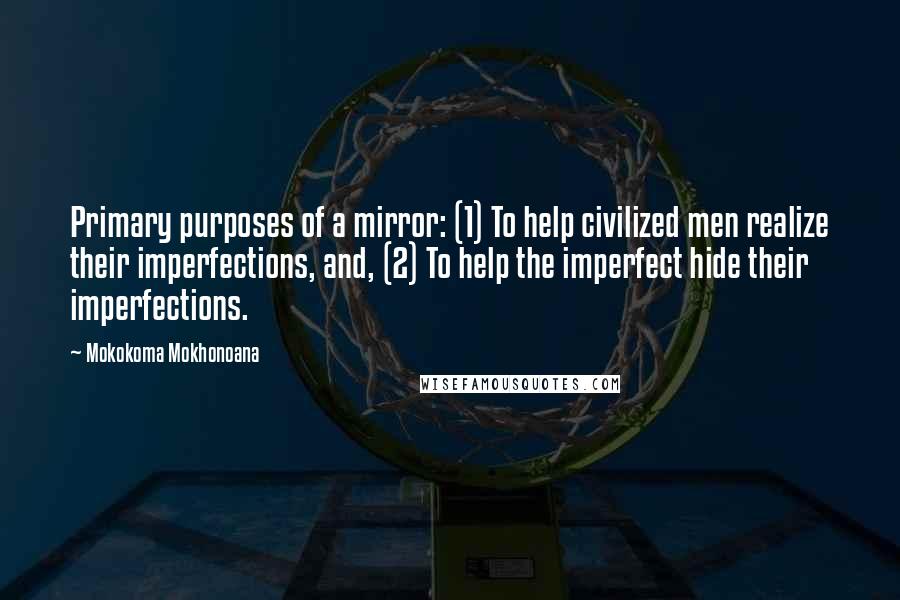 Primary purposes of a mirror: (1) To help civilized men realize their imperfections, and, (2) To help the imperfect hide their imperfections.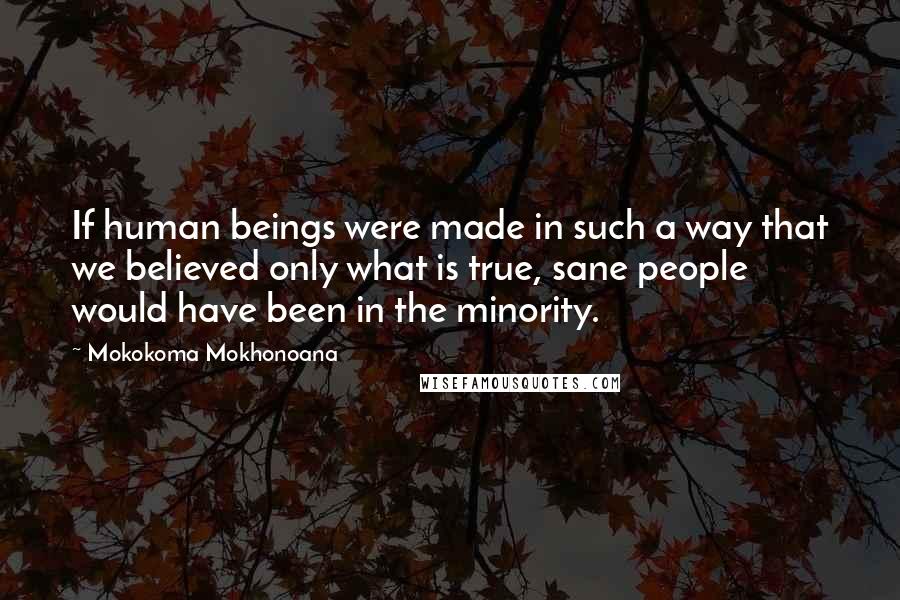 If human beings were made in such a way that we believed only what is true, sane people would have been in the minority.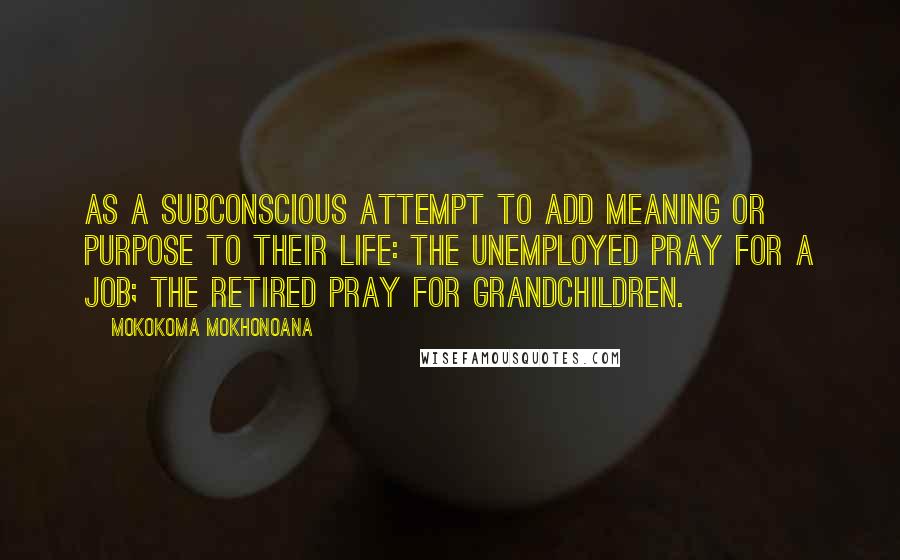 As a subconscious attempt to add meaning or purpose to their life: The unemployed pray for a job; the retired pray for grandchildren.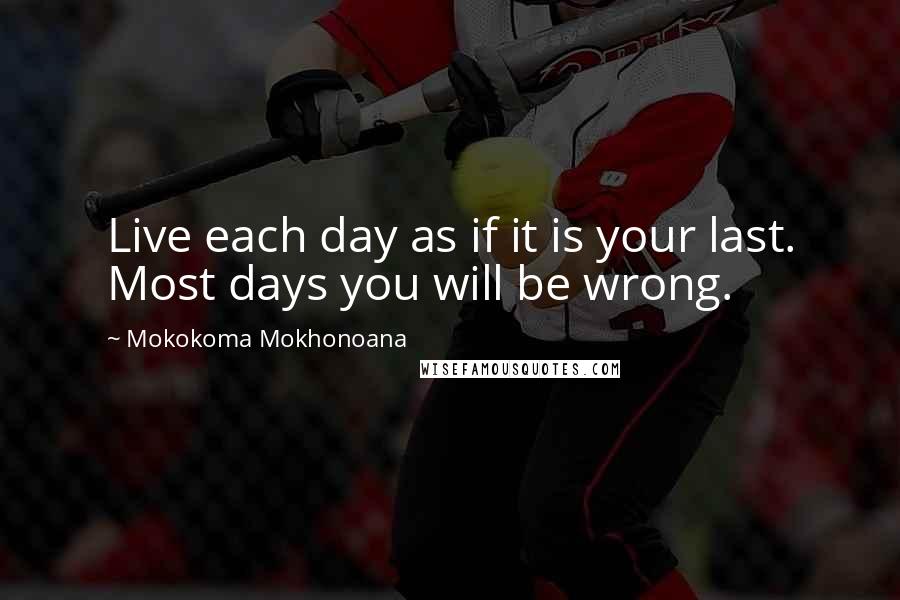 Live each day as if it is your last. Most days you will be wrong.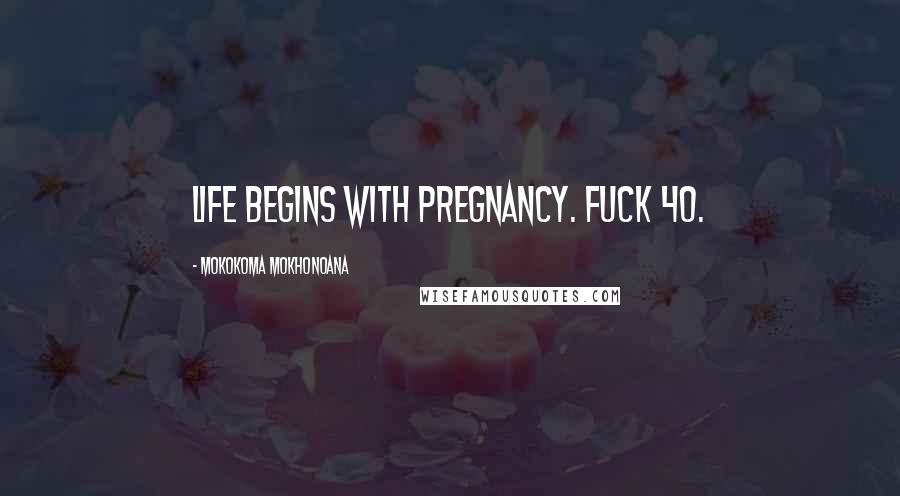 Life begins with pregnancy. Fuck 40.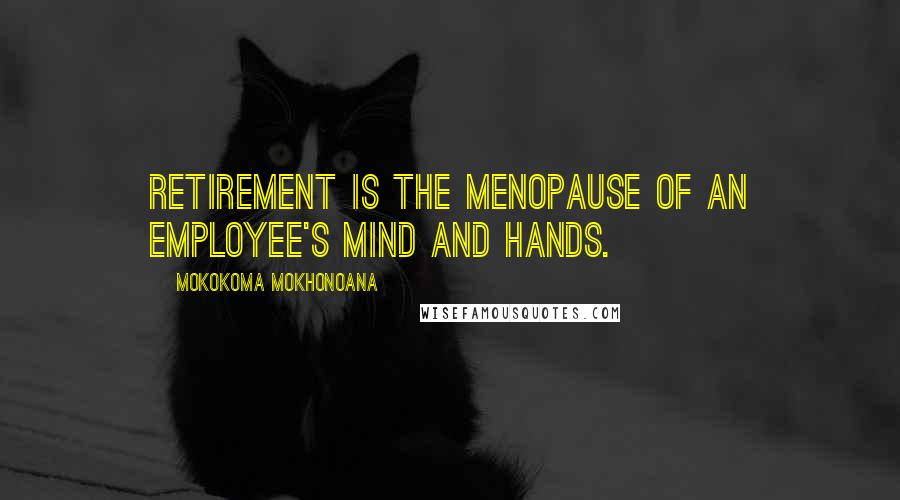 Retirement is the menopause of an employee's mind and hands.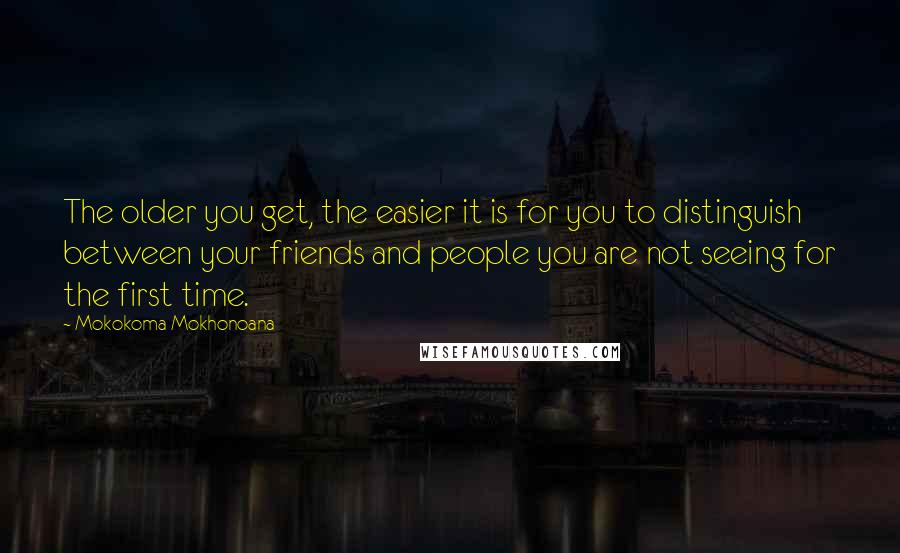 The older you get, the easier it is for you to distinguish between your friends and people you are not seeing for the first time.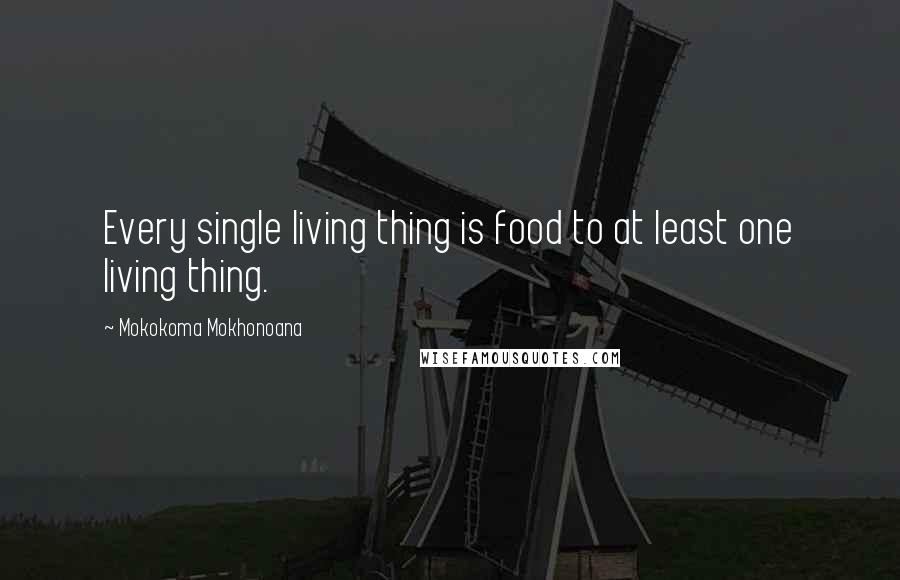 Every single living thing is food to at least one living thing.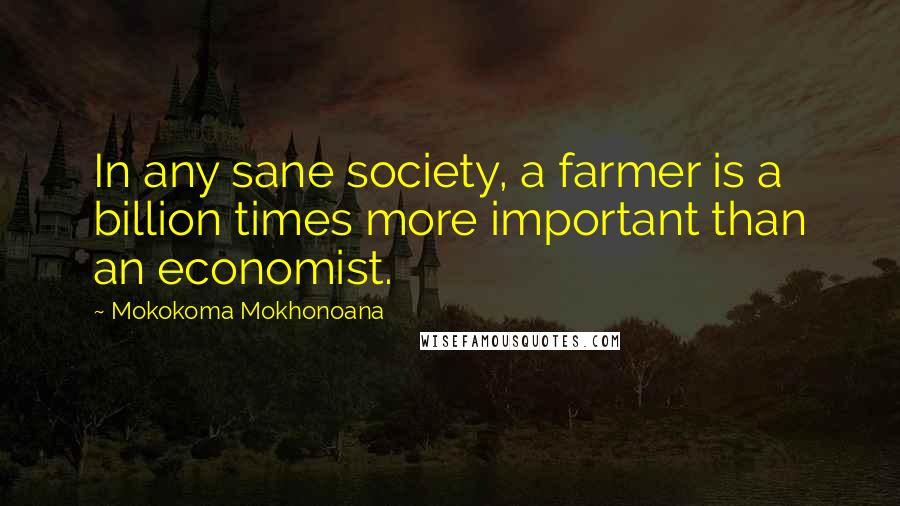 In any sane society, a farmer is a billion times more important than an economist.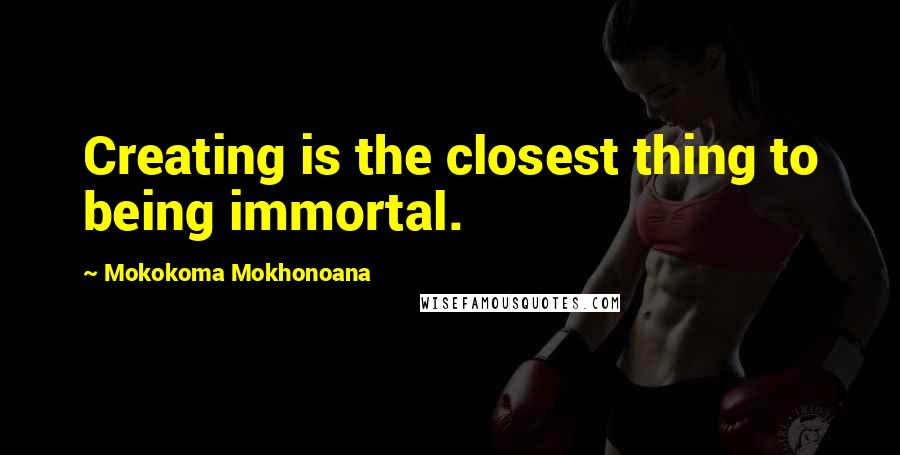 Creating is the closest thing to being immortal.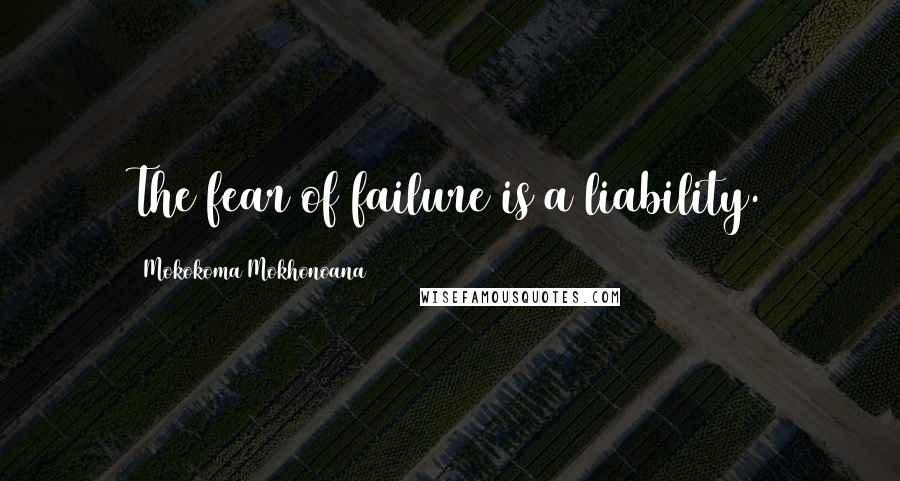 The fear of failure is a liability.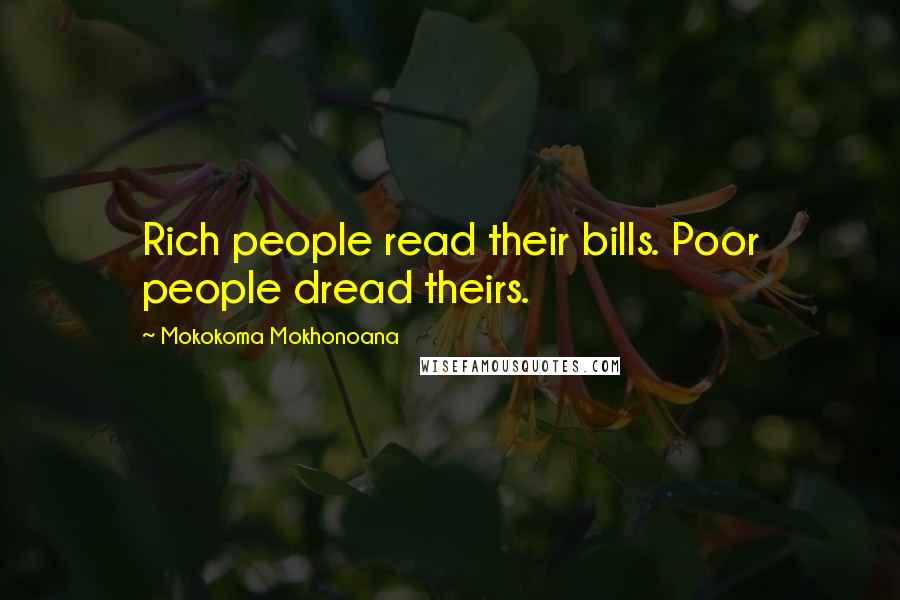 Rich people read their bills. Poor people dread theirs.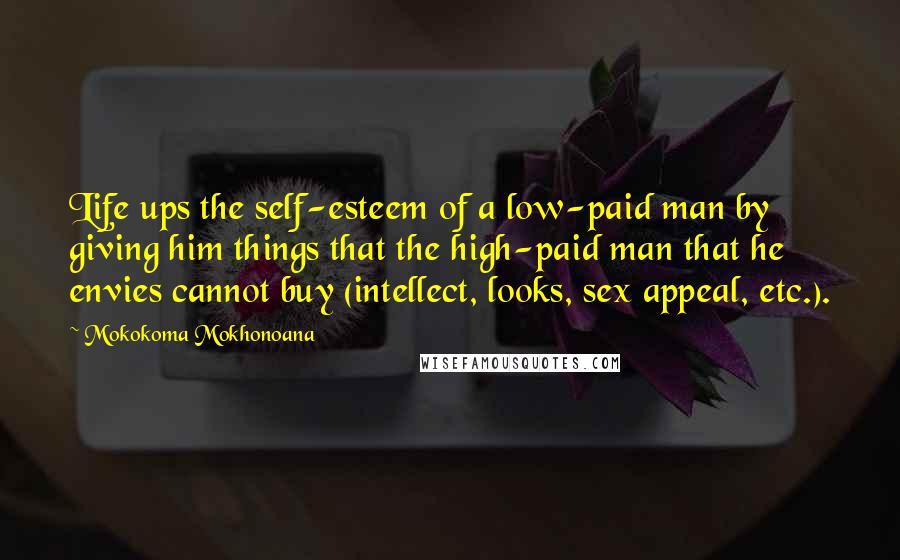 Life ups the self-esteem of a low-paid man by giving him things that the high-paid man that he envies cannot buy (intellect, looks, sex appeal, etc.).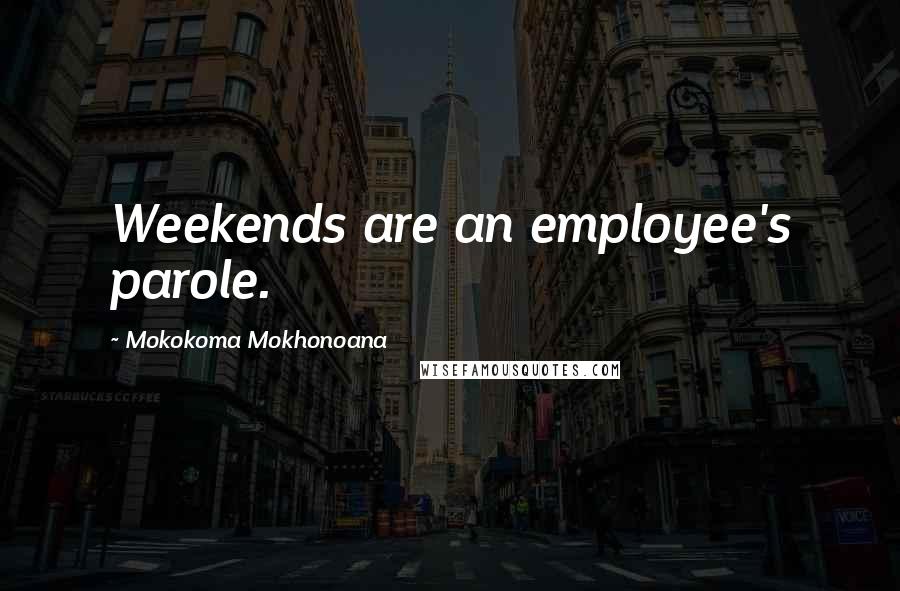 Weekends are an employee's parole.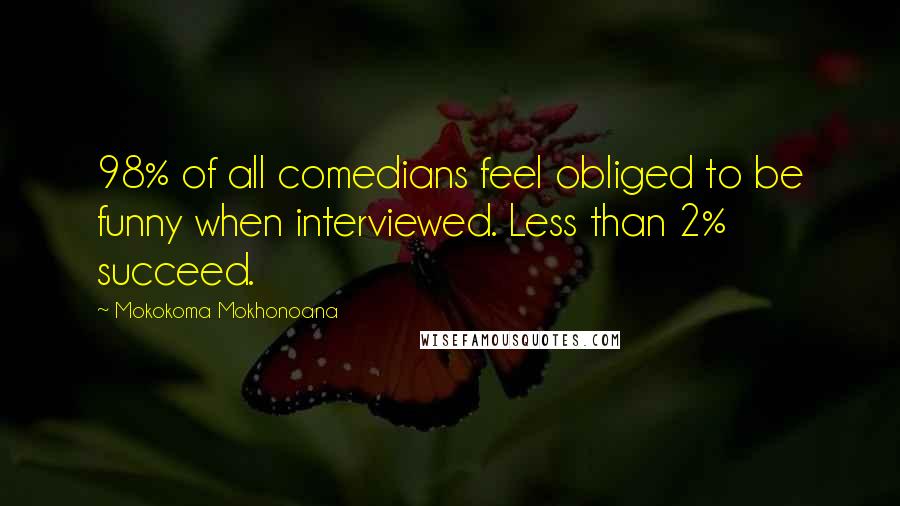 98% of all comedians feel obliged to be funny when interviewed. Less than 2% succeed.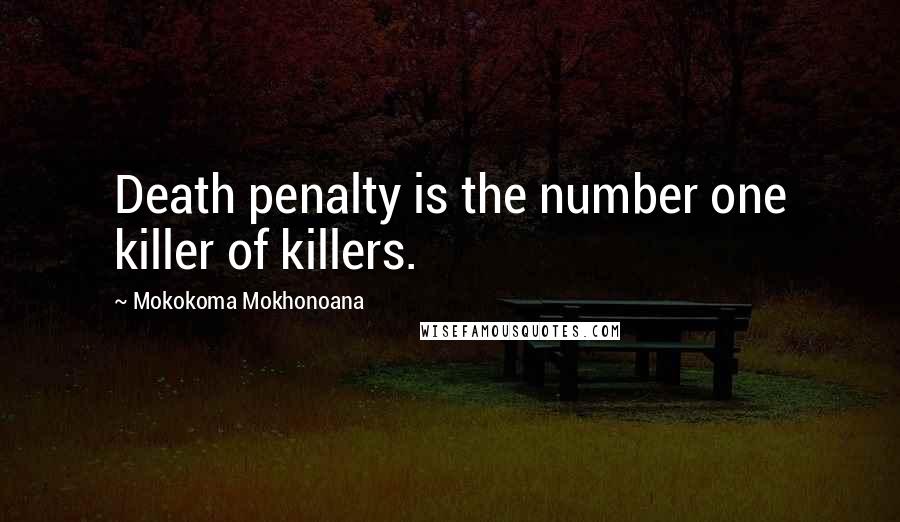 Death penalty is the number one killer of killers.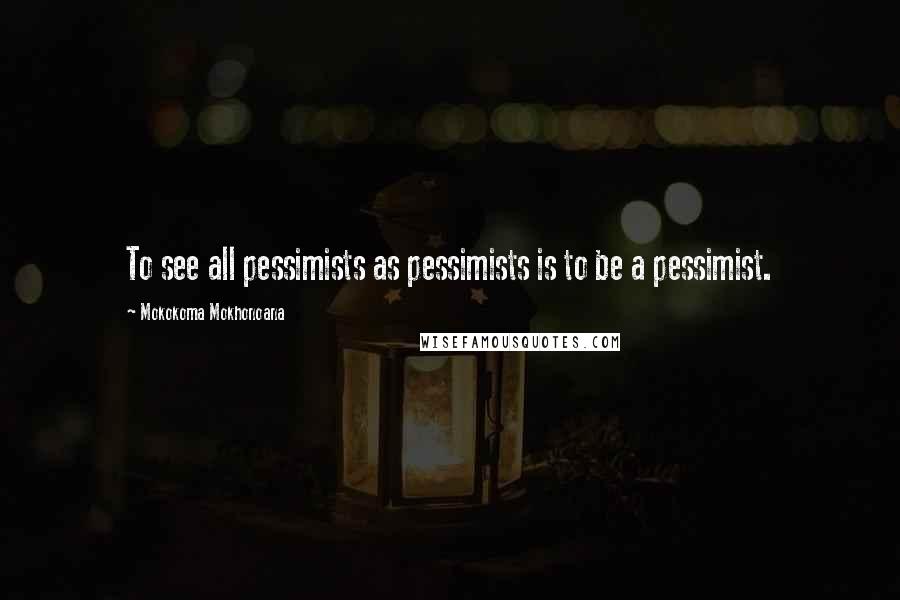 To see all pessimists as pessimists is to be a pessimist.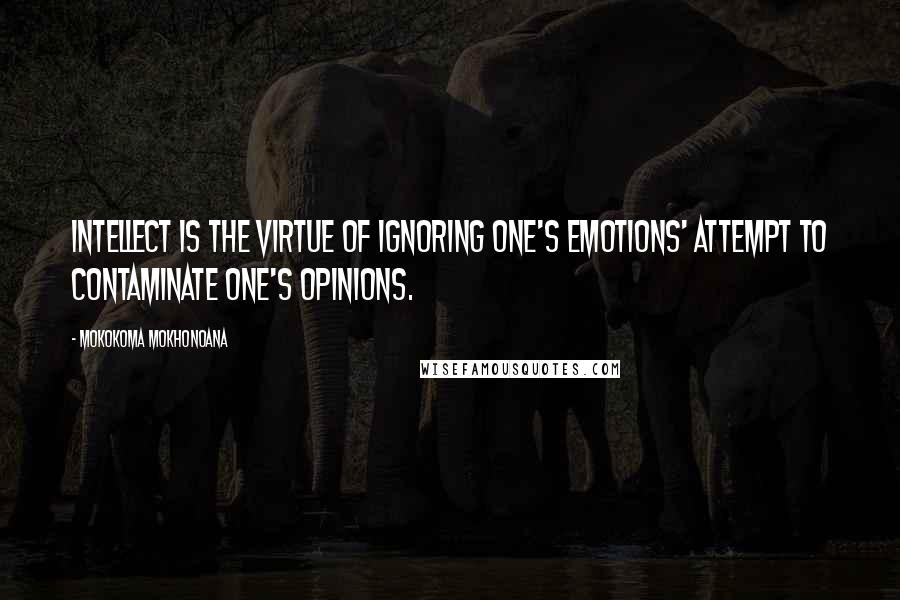 Intellect is the virtue of ignoring one's emotions' attempt to contaminate one's opinions.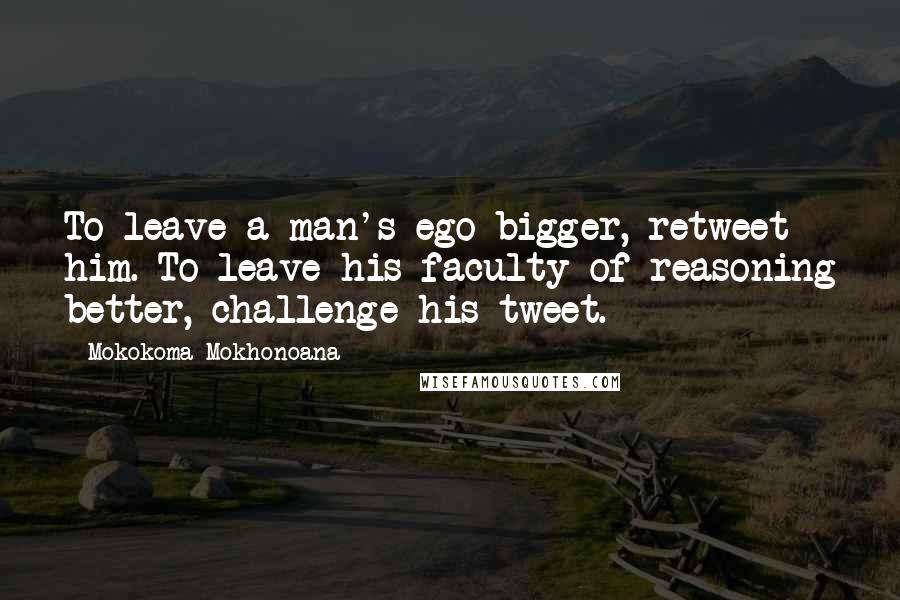 To leave a man's ego bigger, retweet him. To leave his faculty of reasoning better, challenge his tweet.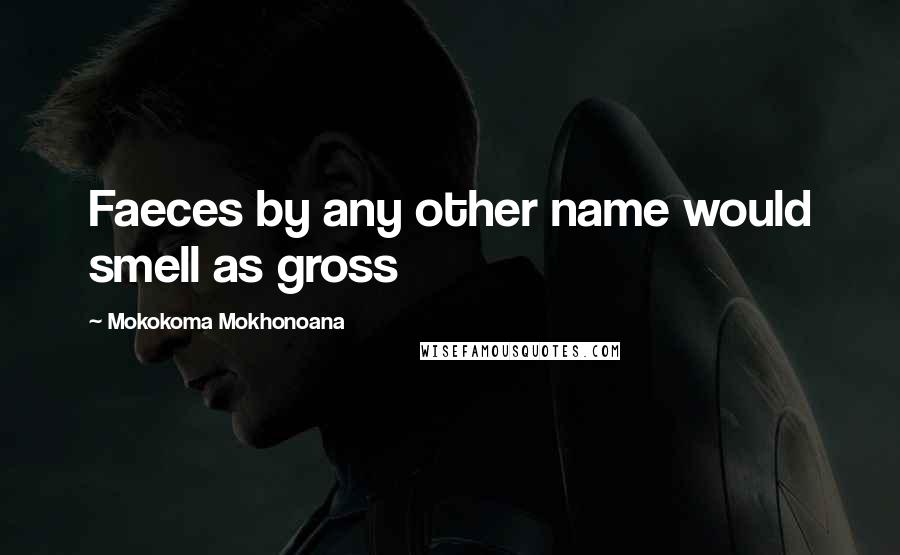 Faeces by any other name would smell as gross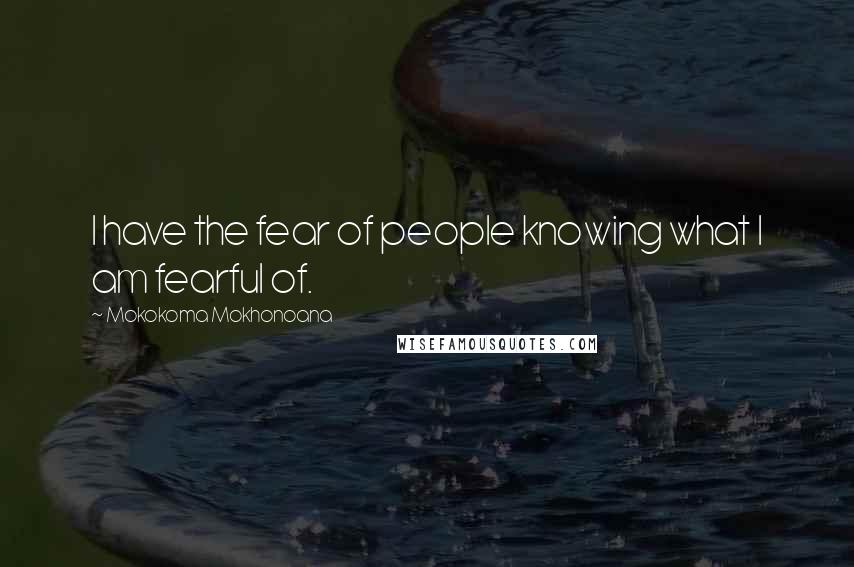 I have the fear of people knowing what I am fearful of.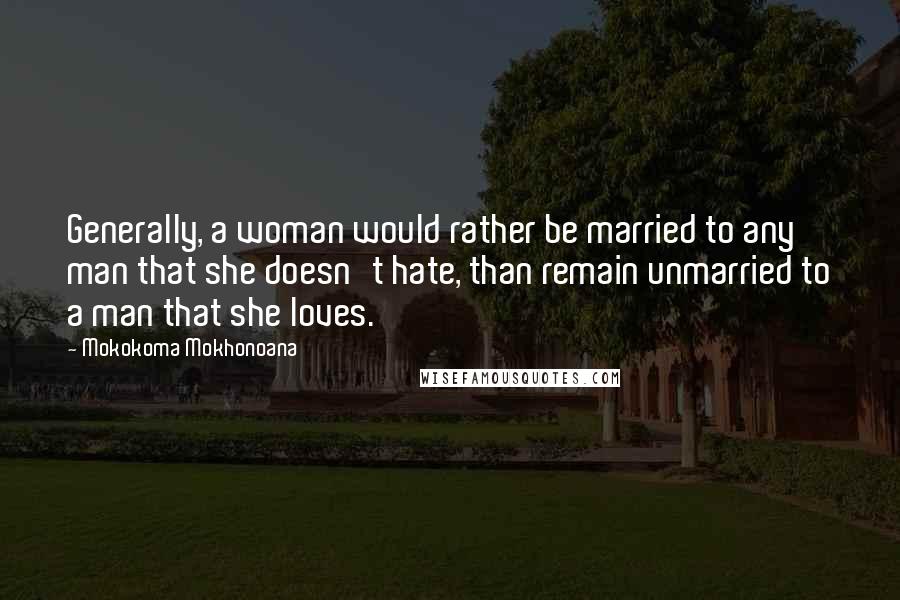 Generally, a woman would rather be married to any man that she doesn't hate, than remain unmarried to a man that she loves.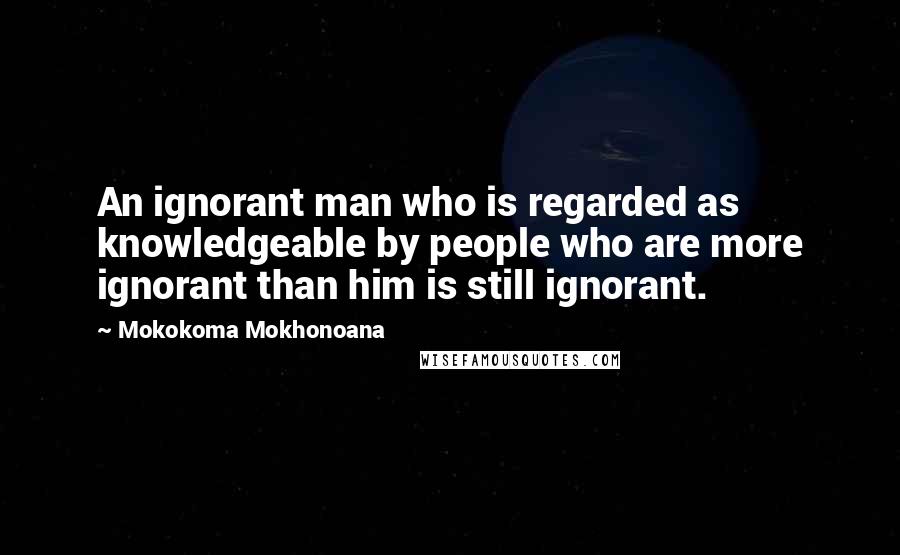 An ignorant man who is regarded as knowledgeable by people who are more ignorant than him is still ignorant.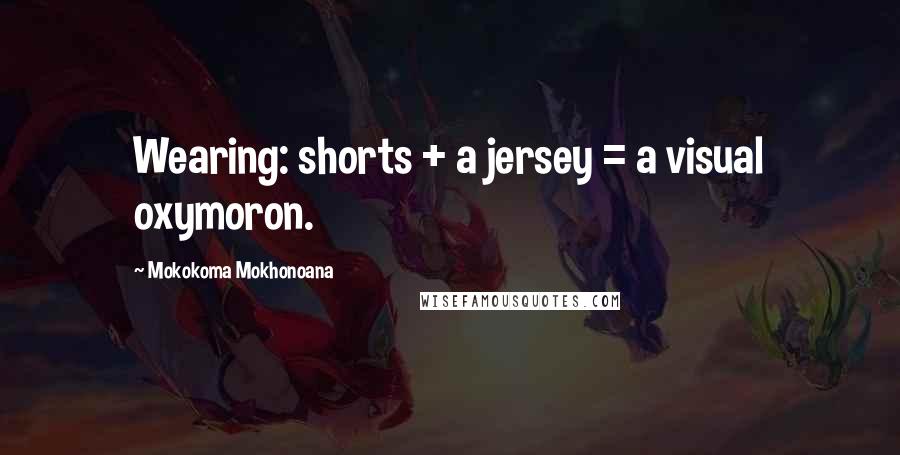 Wearing: shorts + a jersey = a visual oxymoron.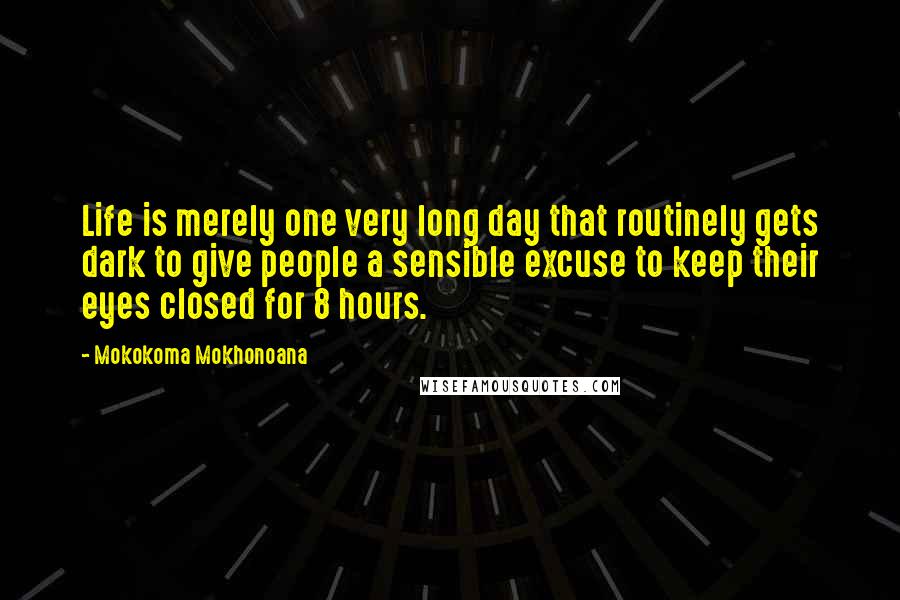 Life is merely one very long day that routinely gets dark to give people a sensible excuse to keep their eyes closed for 8 hours.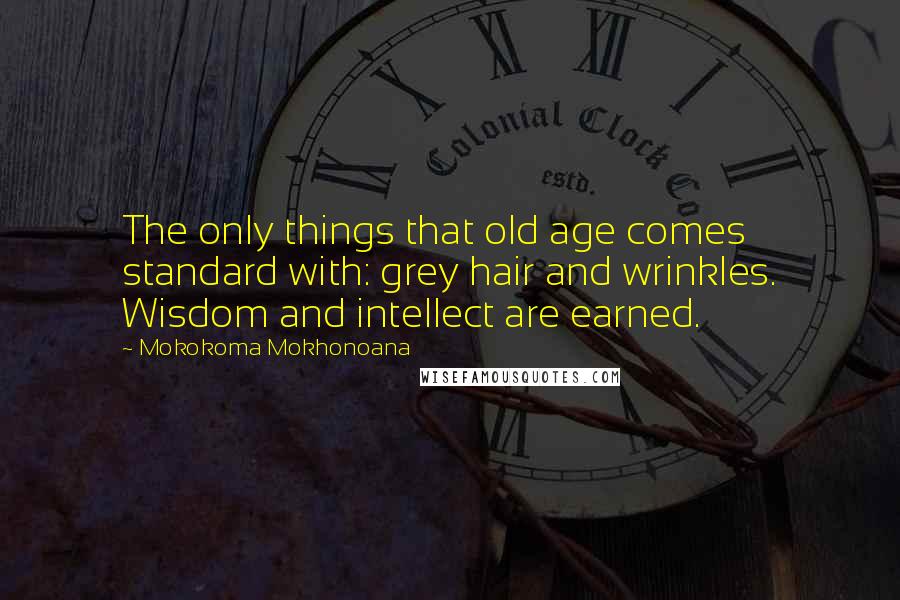 The only things that old age comes standard with: grey hair and wrinkles. Wisdom and intellect are earned.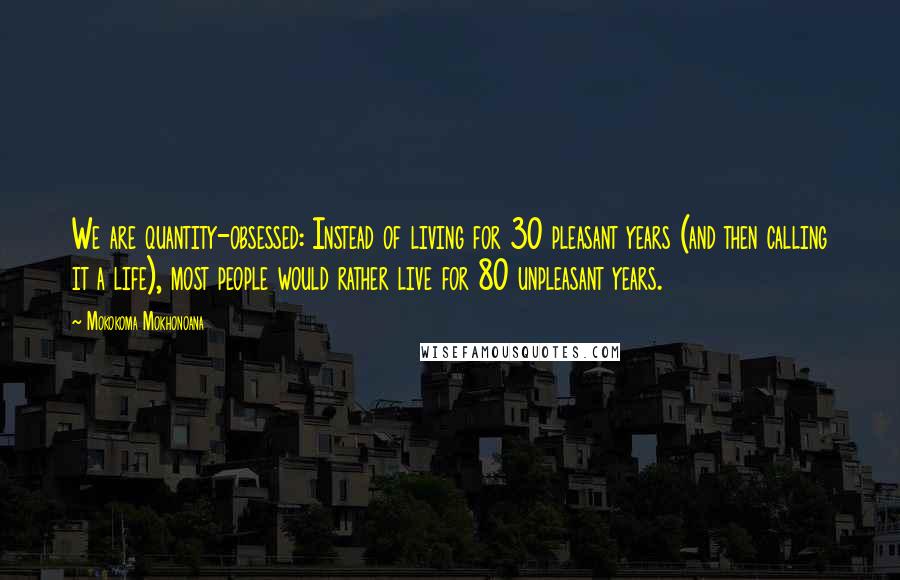 We are quantity-obsessed: Instead of living for 30 pleasant years (and then calling it a life), most people would rather live for 80 unpleasant years.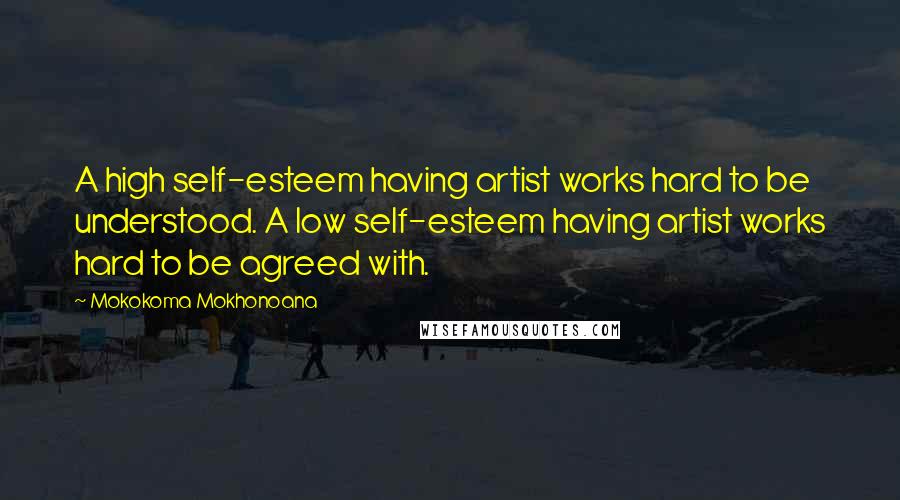 A high self-esteem having artist works hard to be understood. A low self-esteem having artist works hard to be agreed with.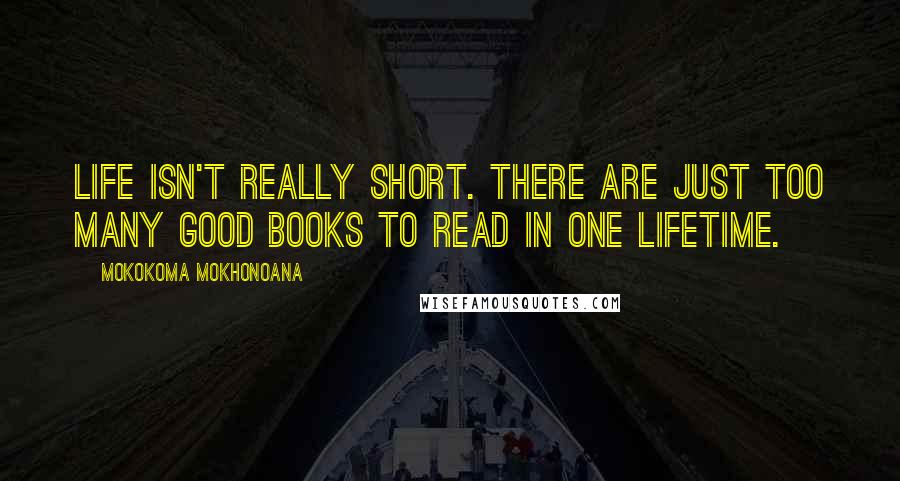 Life isn't really short. There are just too many good books to read in one lifetime.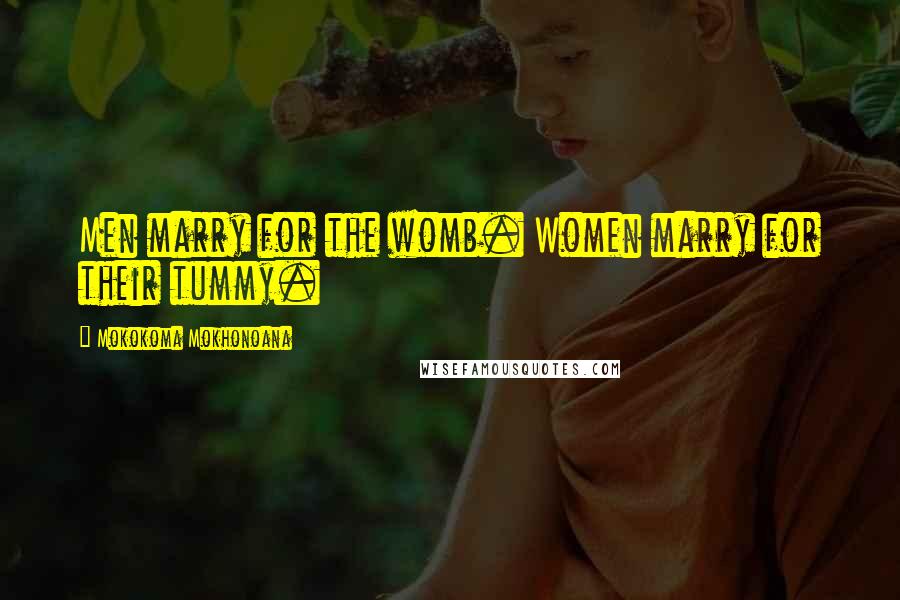 Men marry for the womb. Women marry for their tummy.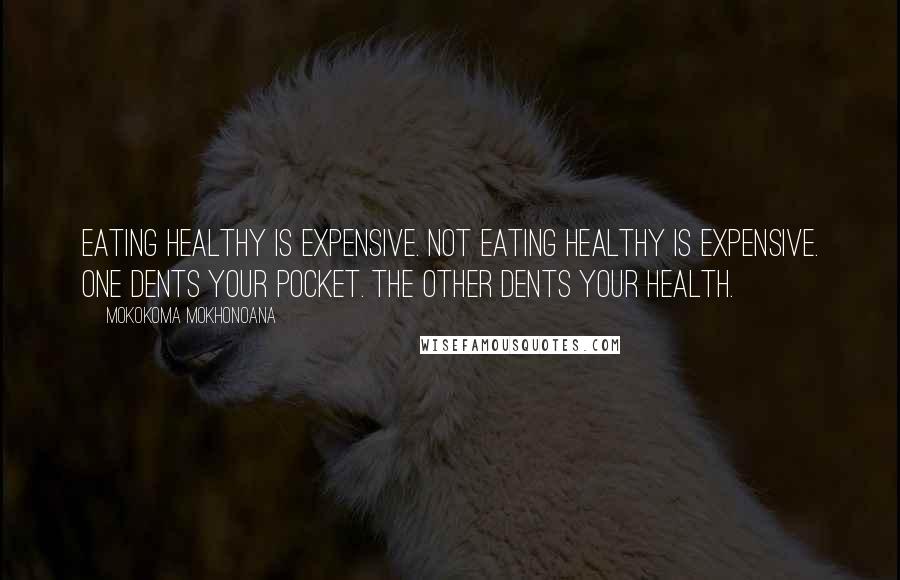 Eating healthy is expensive. Not eating healthy is expensive. One dents your pocket. The other dents your health.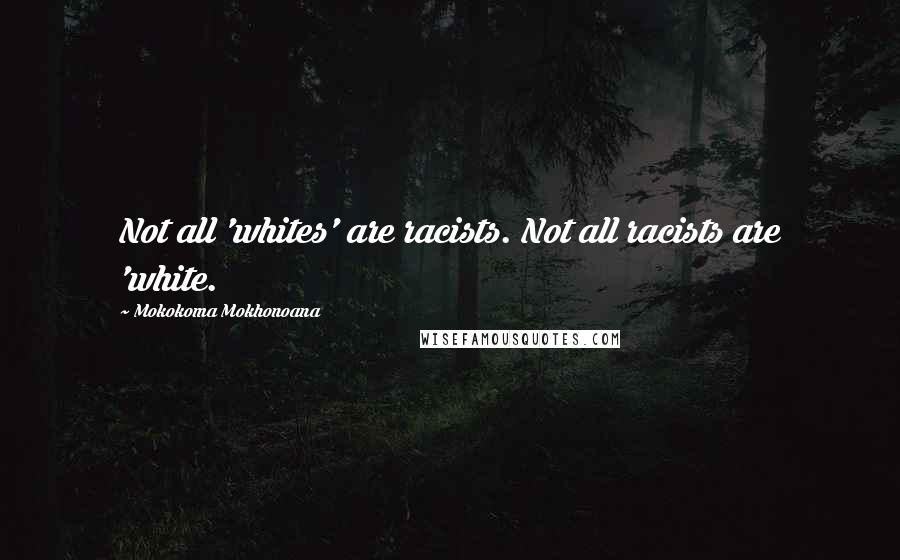 Not all 'whites' are racists. Not all racists are 'white.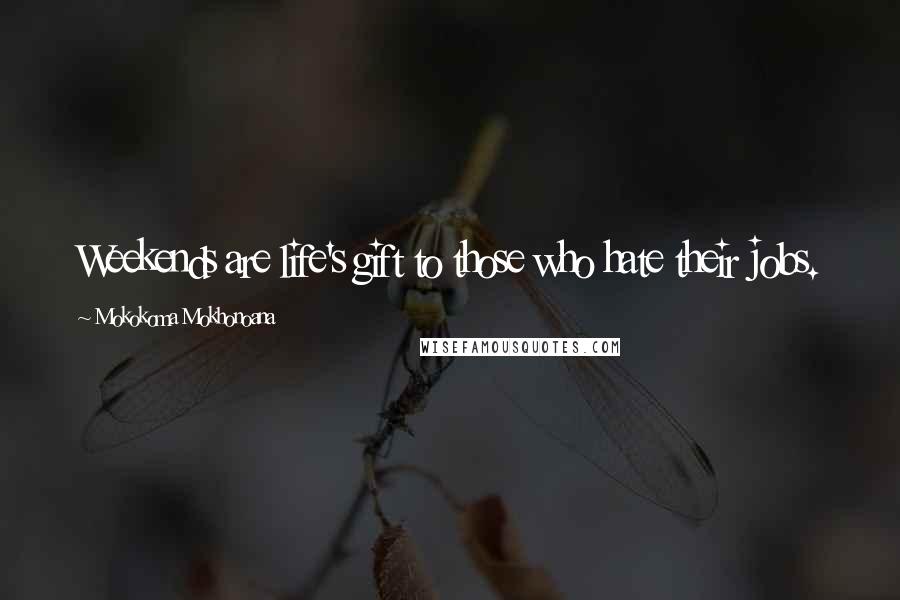 Weekends are life's gift to those who hate their jobs.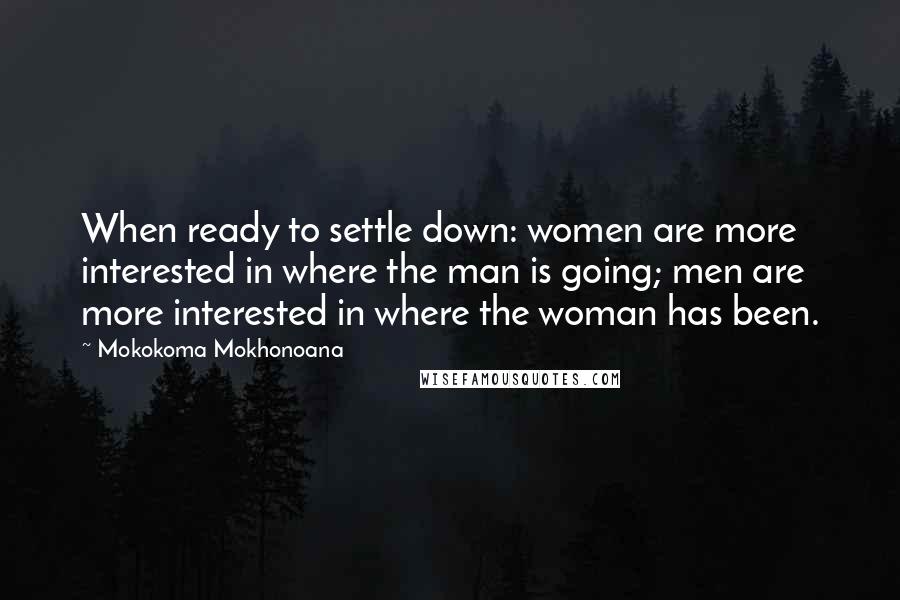 When ready to settle down: women are more interested in where the man is going; men are more interested in where the woman has been.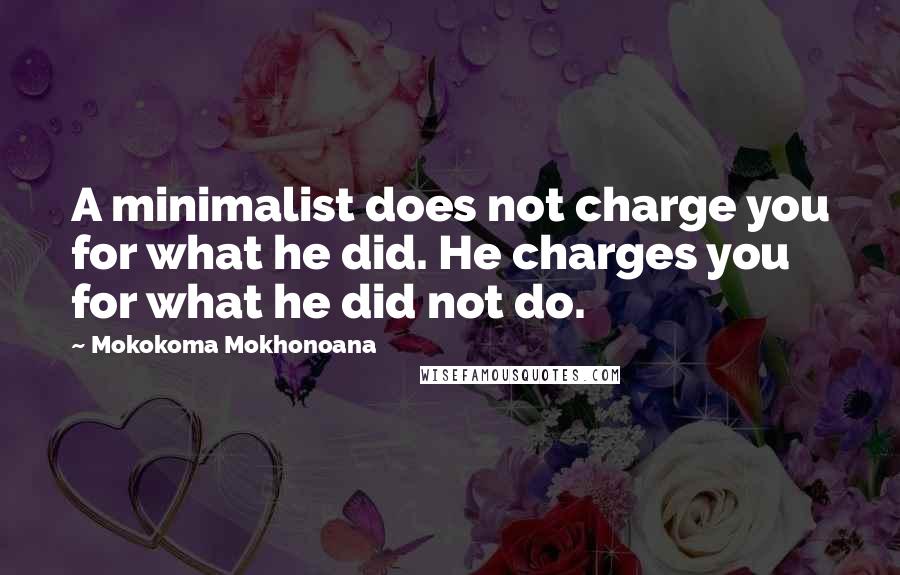 A minimalist does not charge you for what he did. He charges you for what he did not do.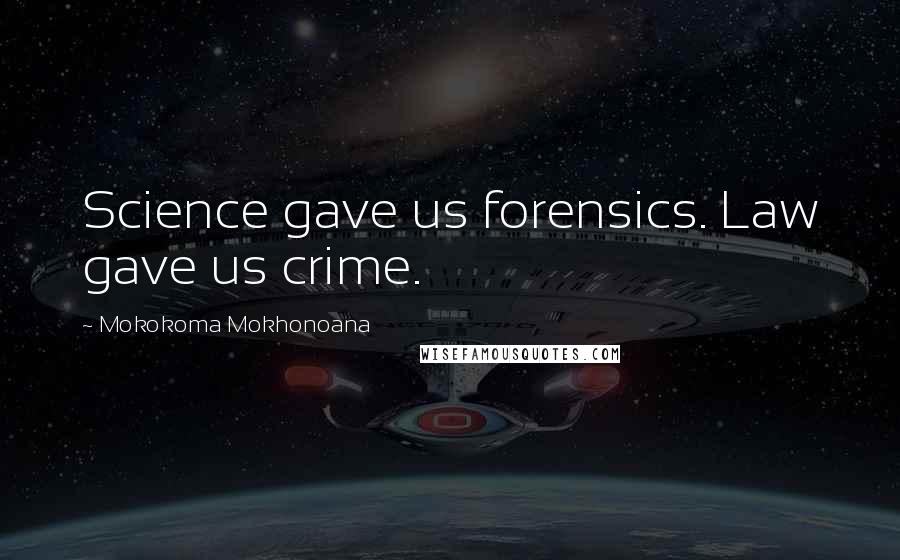 Science gave us forensics. Law gave us crime.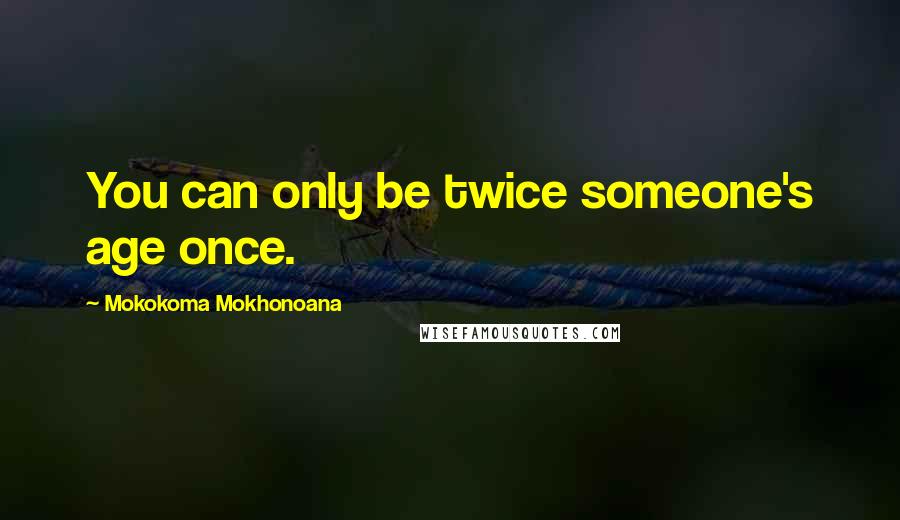 You can only be twice someone's age once.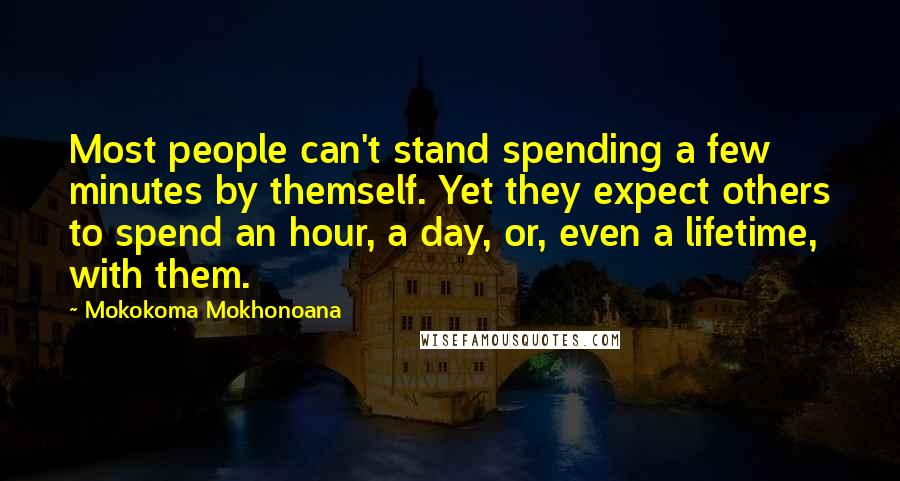 Most people can't stand spending a few minutes by themself. Yet they expect others to spend an hour, a day, or, even a lifetime, with them.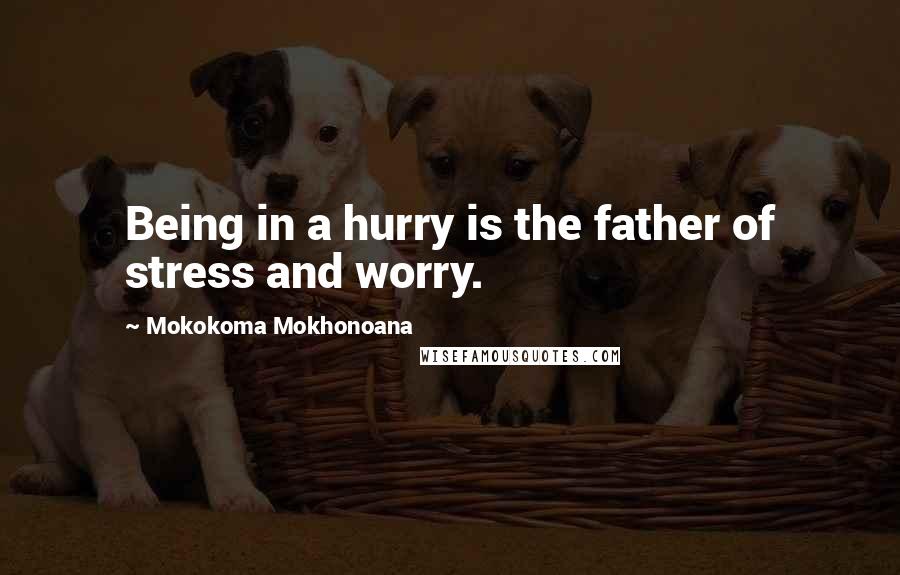 Being in a hurry is the father of stress and worry.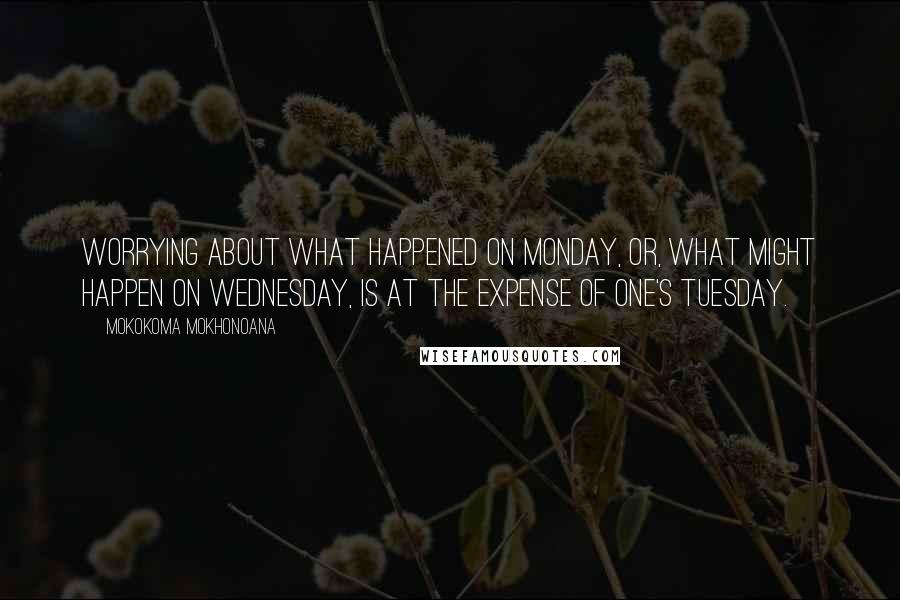 Worrying about what happened on Monday, or, what might happen on Wednesday, is at the expense of one's Tuesday.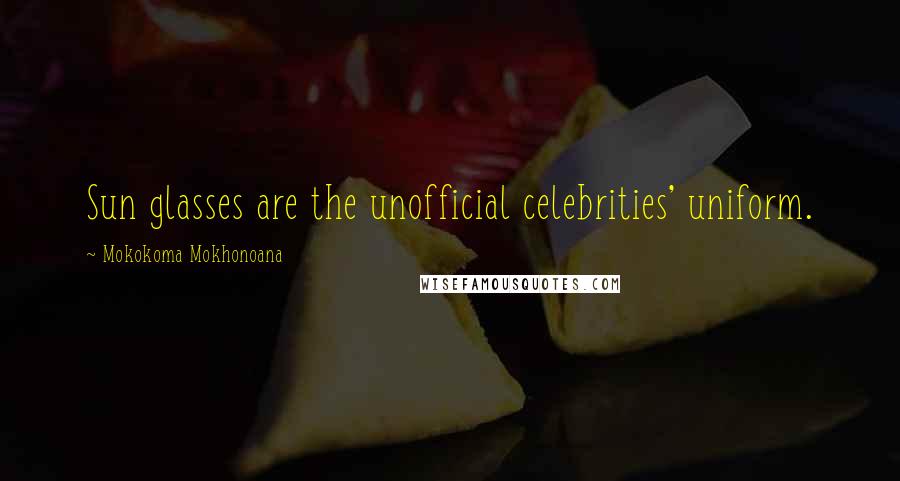 Sun glasses are the unofficial celebrities' uniform.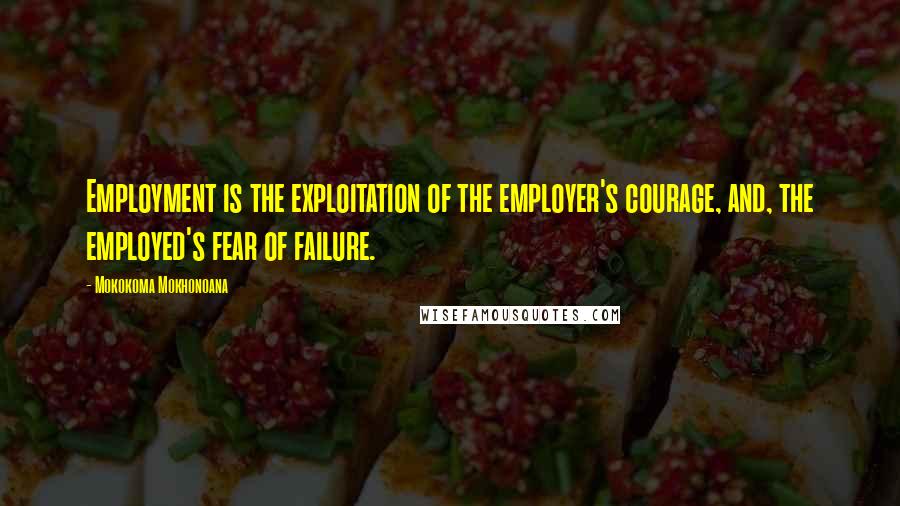 Employment is the exploitation of the employer's courage, and, the employed's fear of failure.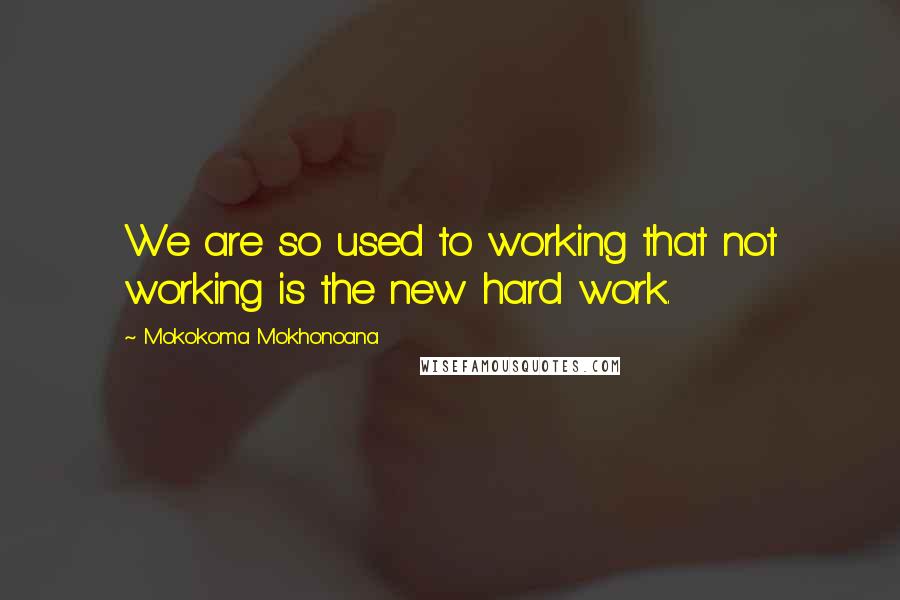 We are so used to working that not working is the new hard work.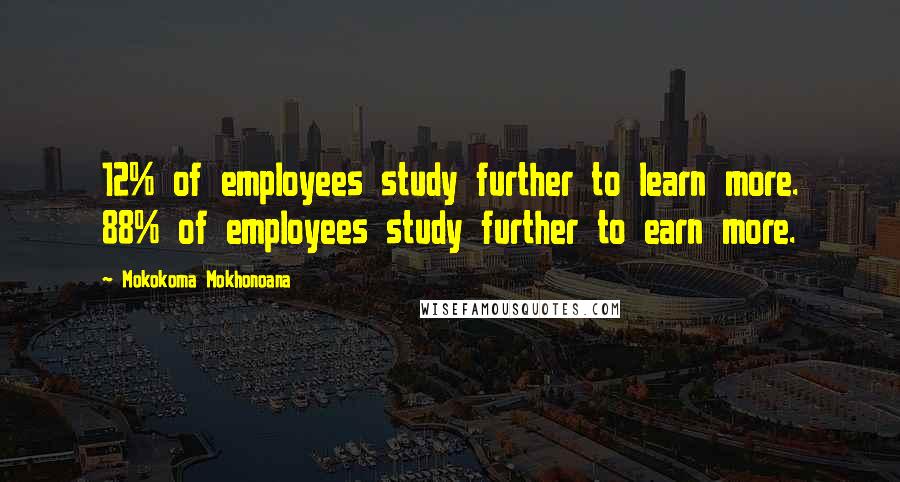 12% of employees study further to learn more. 88% of employees study further to earn more.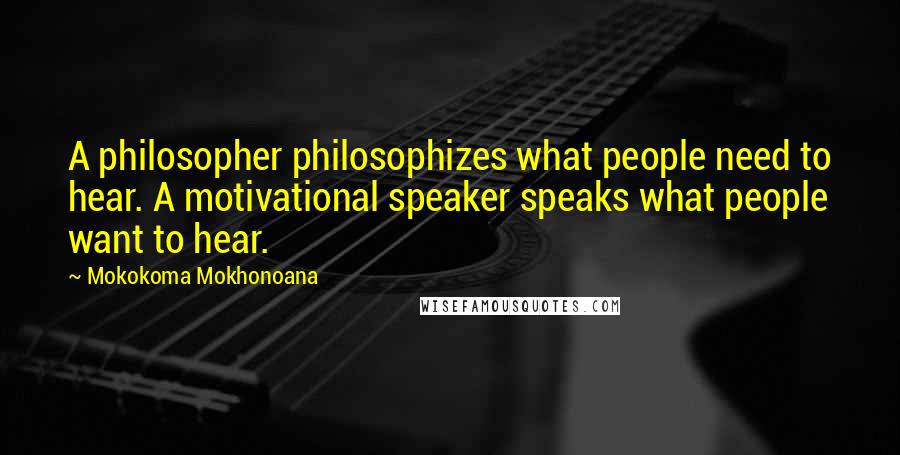 A philosopher philosophizes what people need to hear. A motivational speaker speaks what people want to hear.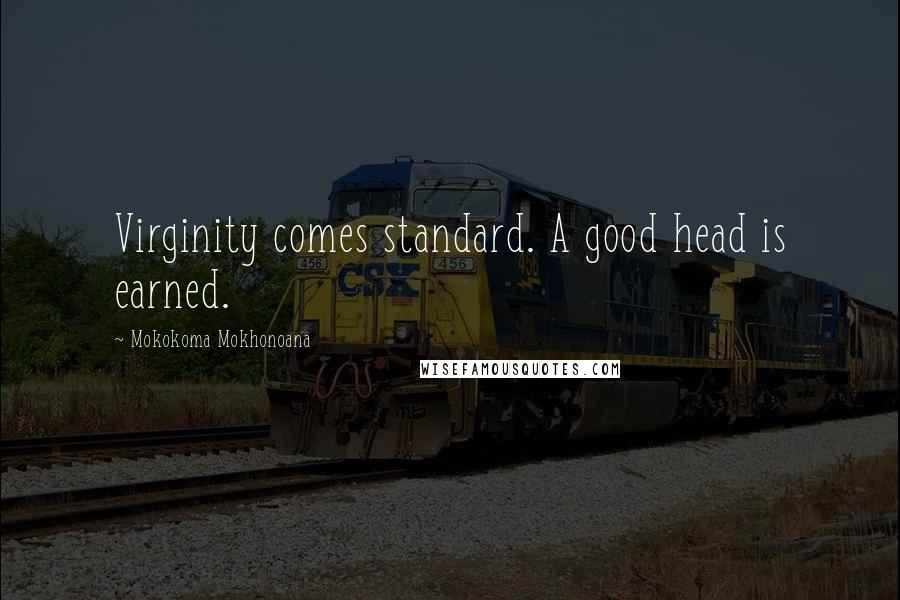 Virginity comes standard. A good head is earned.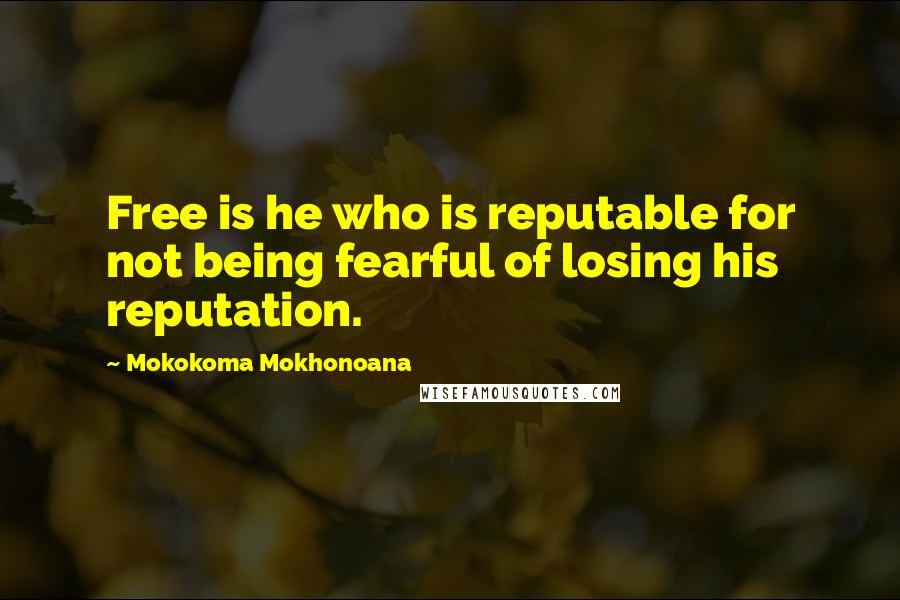 Free is he who is reputable for not being fearful of losing his reputation.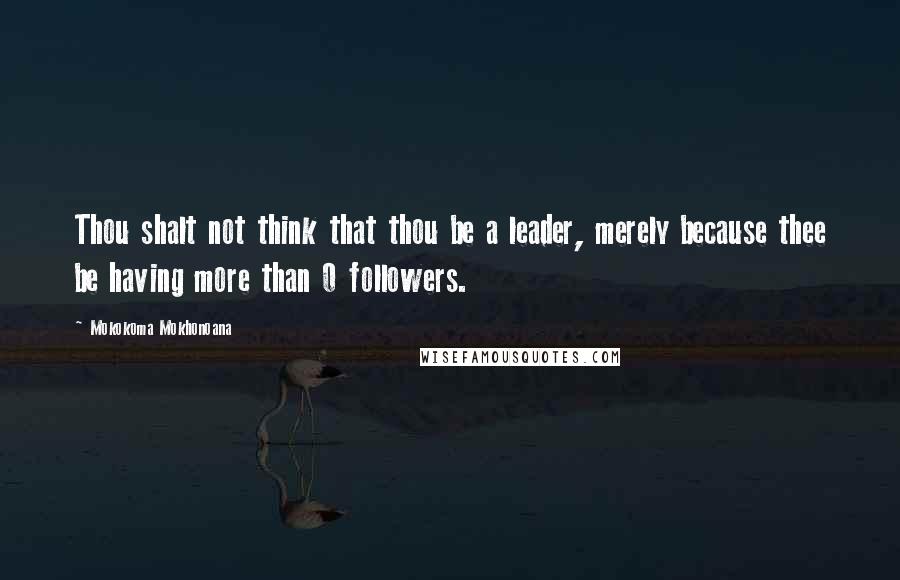 Thou shalt not think that thou be a leader, merely because thee be having more than 0 followers.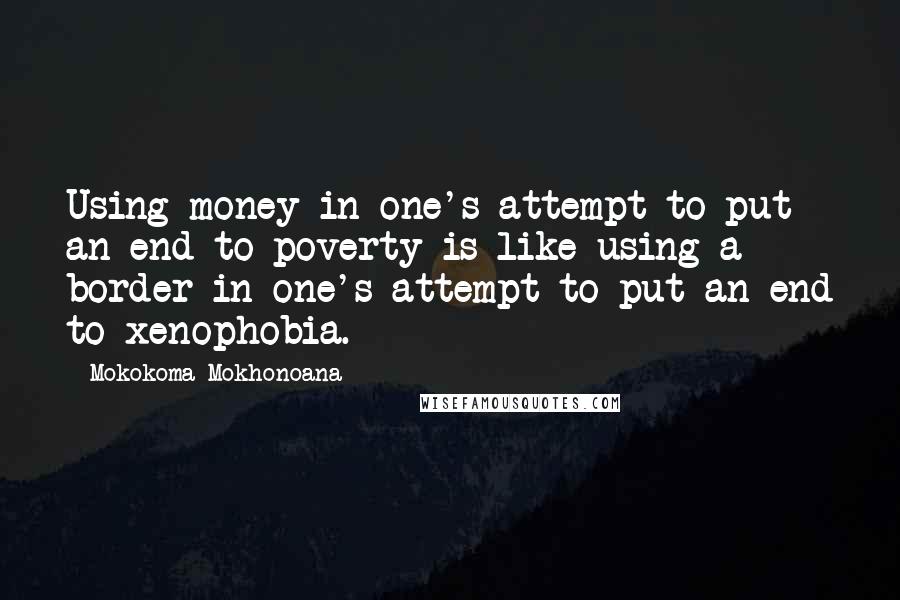 Using money in one's attempt to put an end to poverty is like using a border in one's attempt to put an end to xenophobia.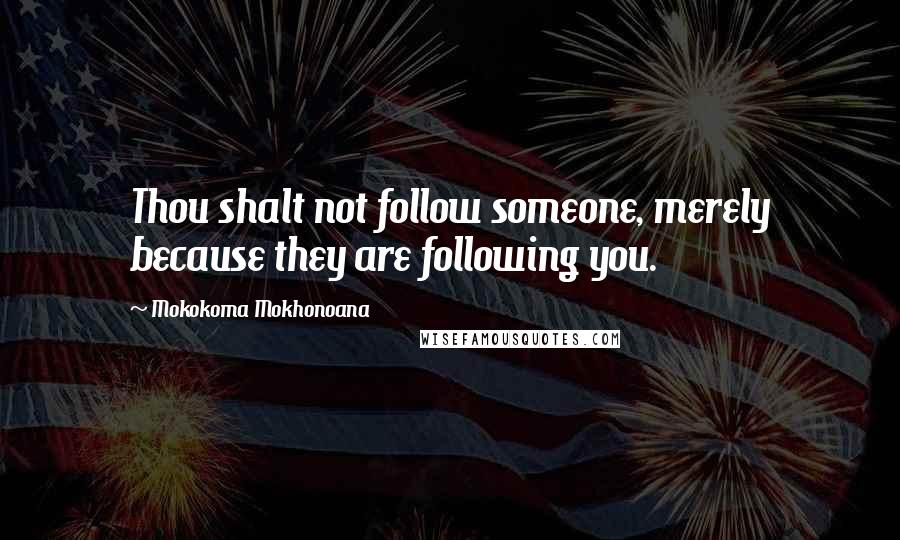 Thou shalt not follow someone, merely because they are following you.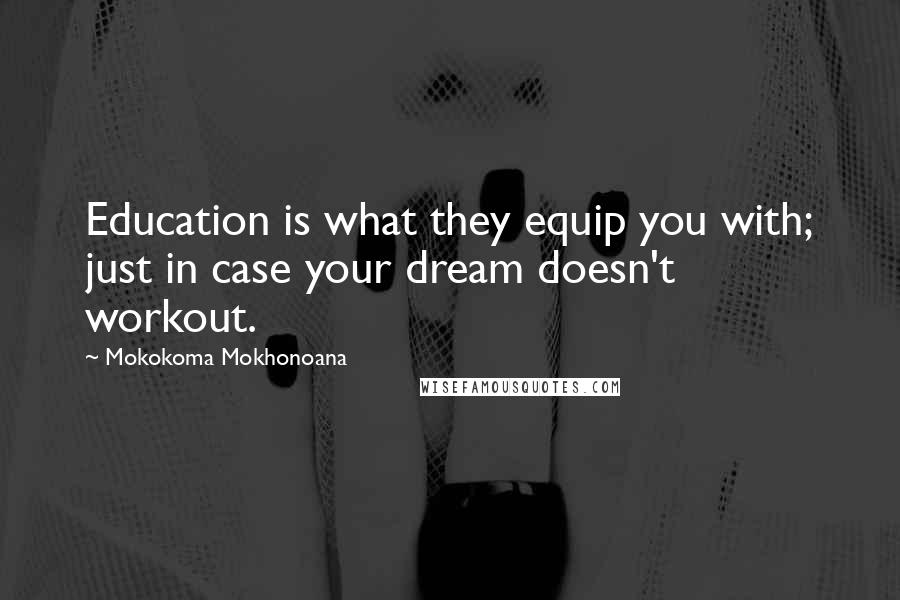 Education is what they equip you with; just in case your dream doesn't workout.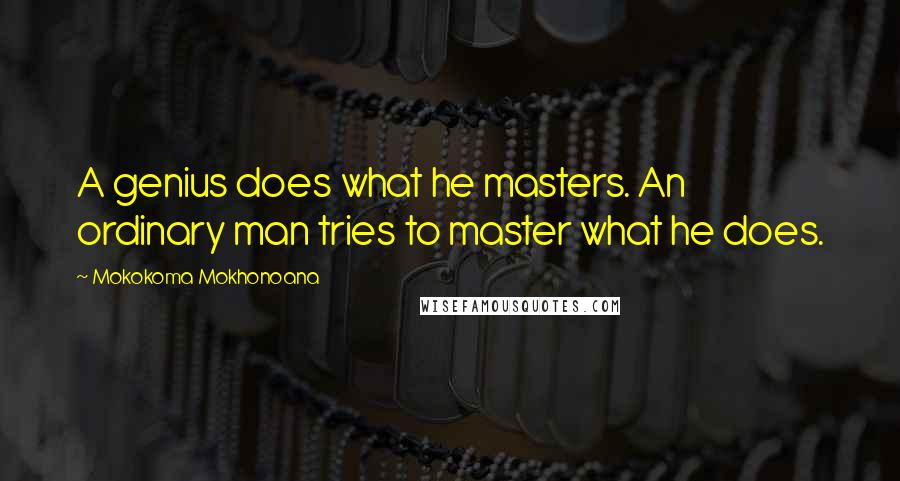 A genius does what he masters. An ordinary man tries to master what he does.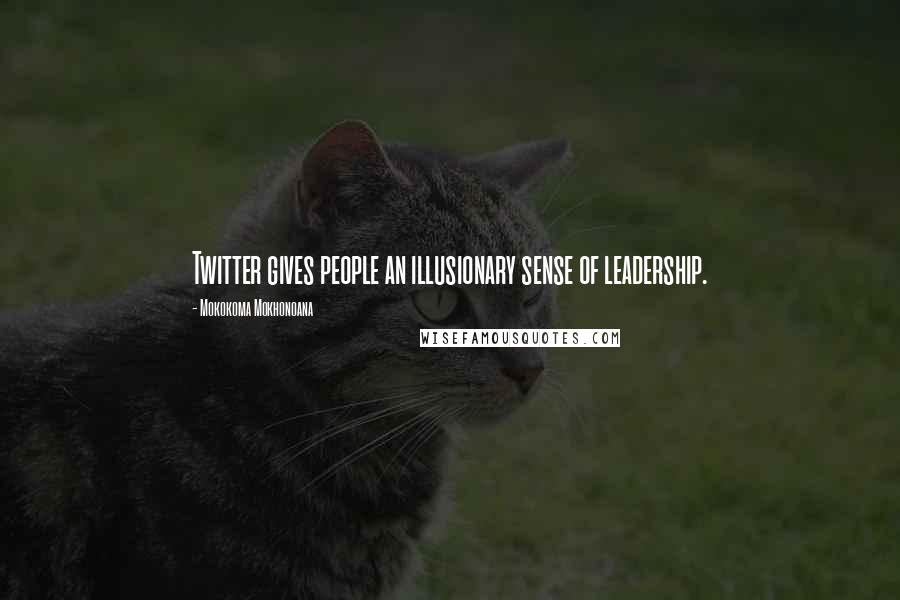 Twitter gives people an illusionary sense of leadership.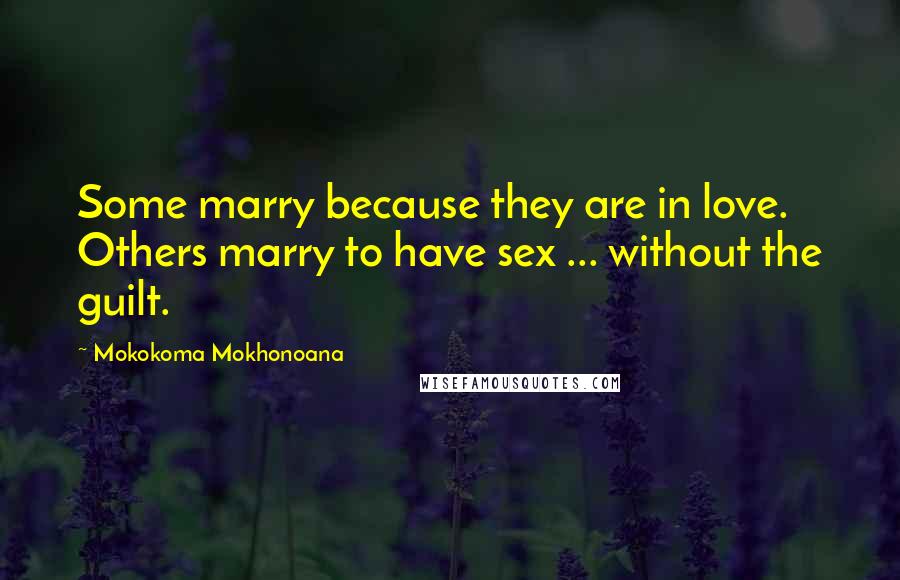 Some marry because they are in love. Others marry to have sex ... without the guilt.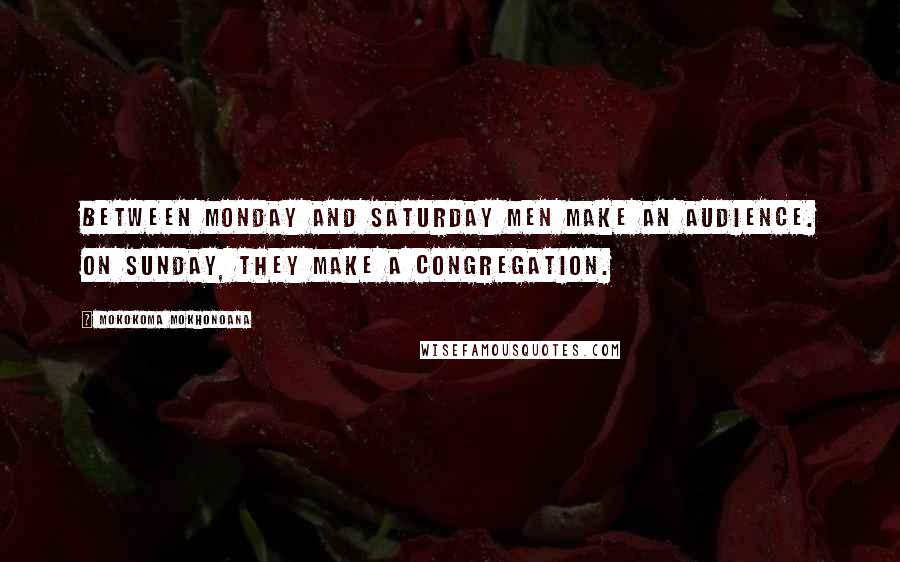 Between Monday and Saturday men make an audience. On Sunday, they make a congregation.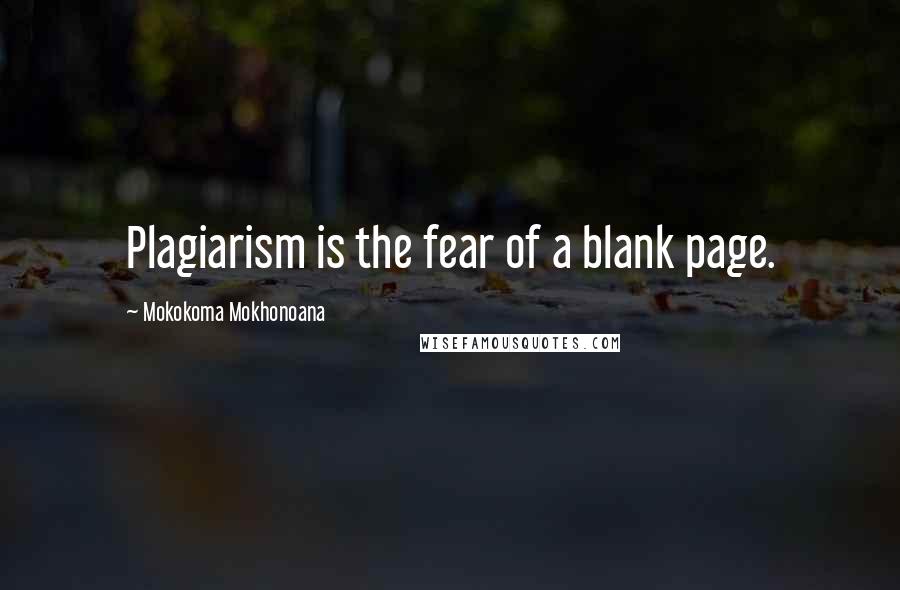 Plagiarism is the fear of a blank page.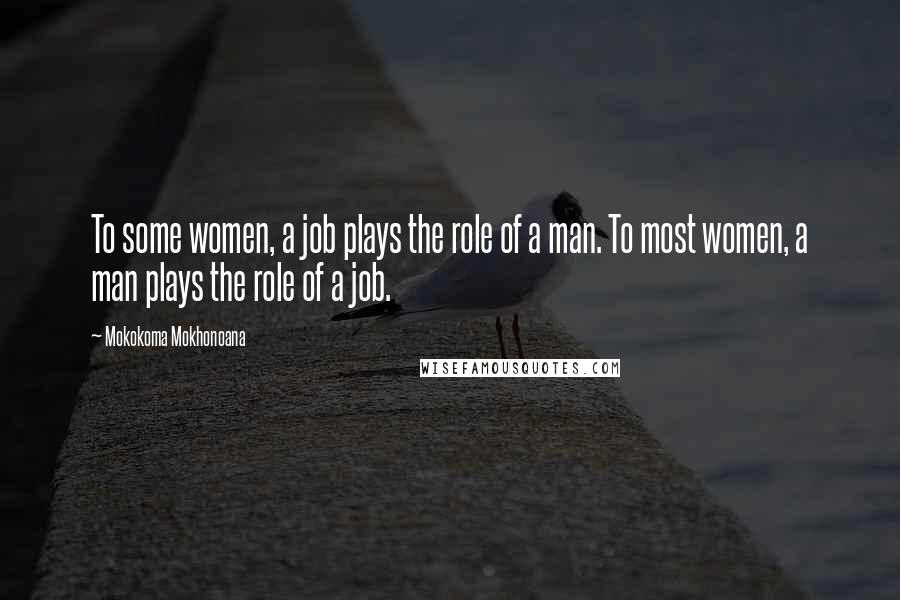 To some women, a job plays the role of a man. To most women, a man plays the role of a job.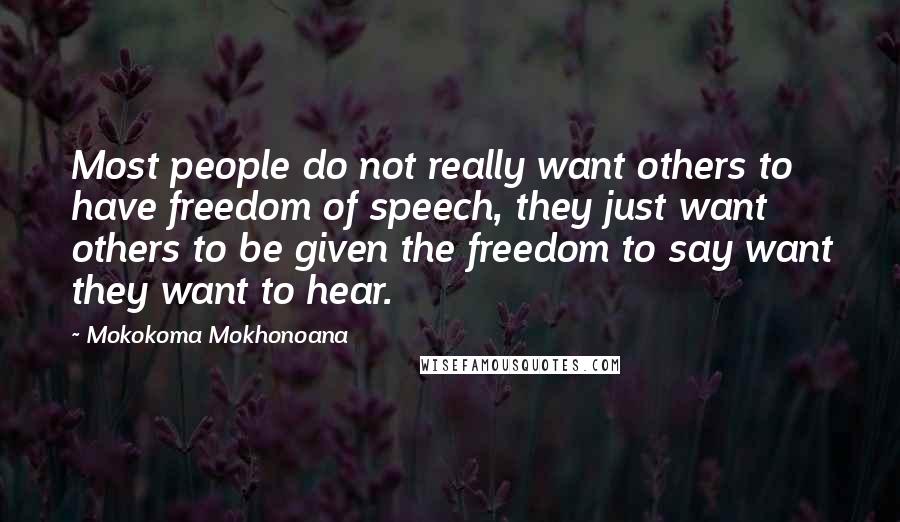 Most people do not really want others to have freedom of speech, they just want others to be given the freedom to say want they want to hear.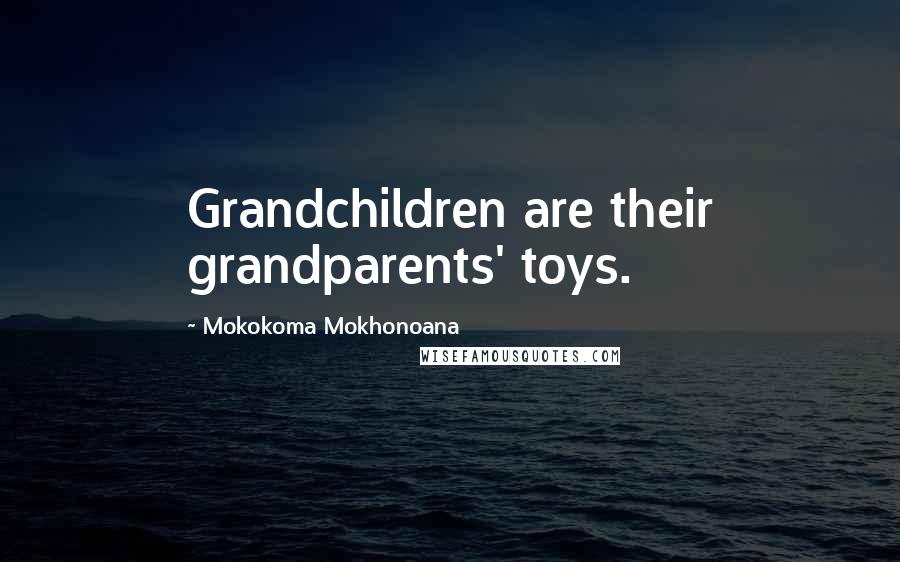 Grandchildren are their grandparents' toys.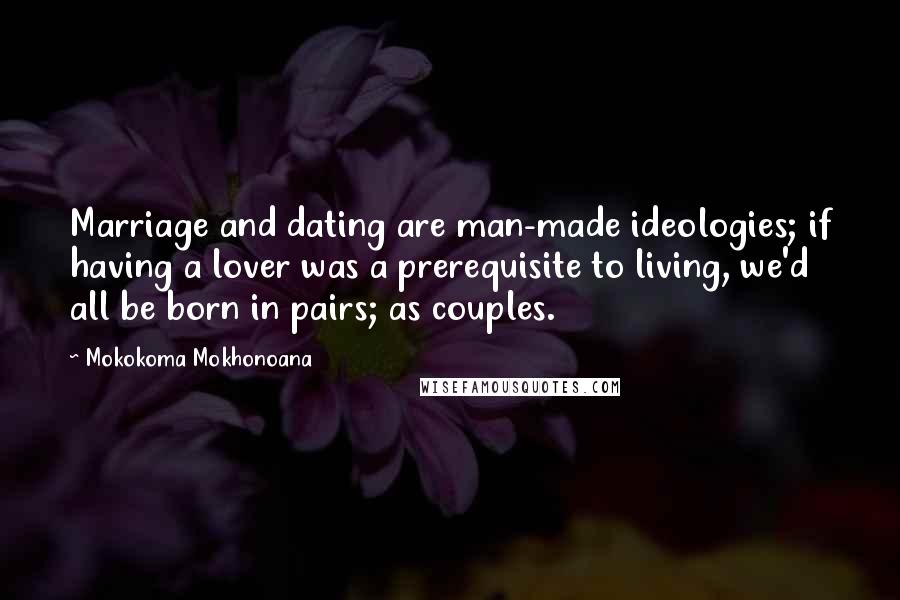 Marriage and dating are man-made ideologies; if having a lover was a prerequisite to living, we'd all be born in pairs; as couples.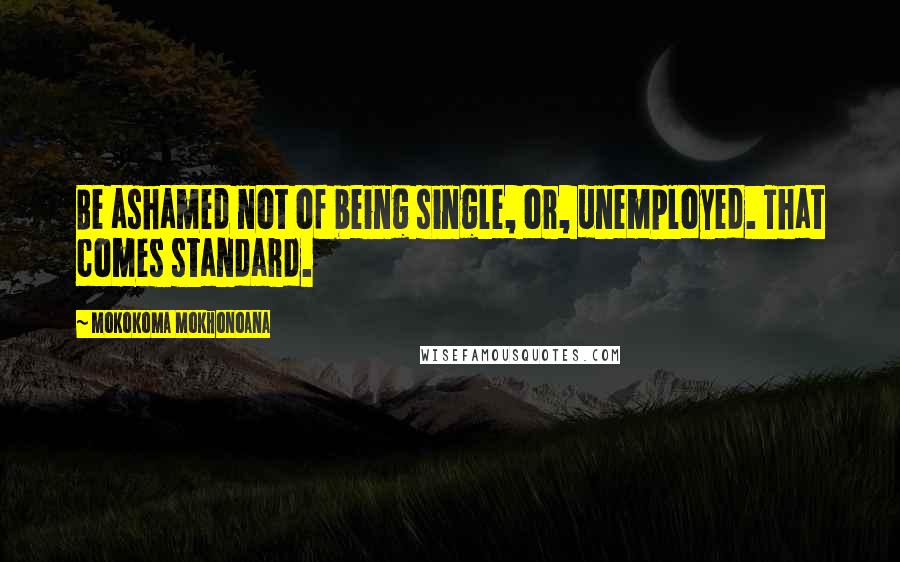 Be ashamed not of being single, or, unemployed. That comes standard.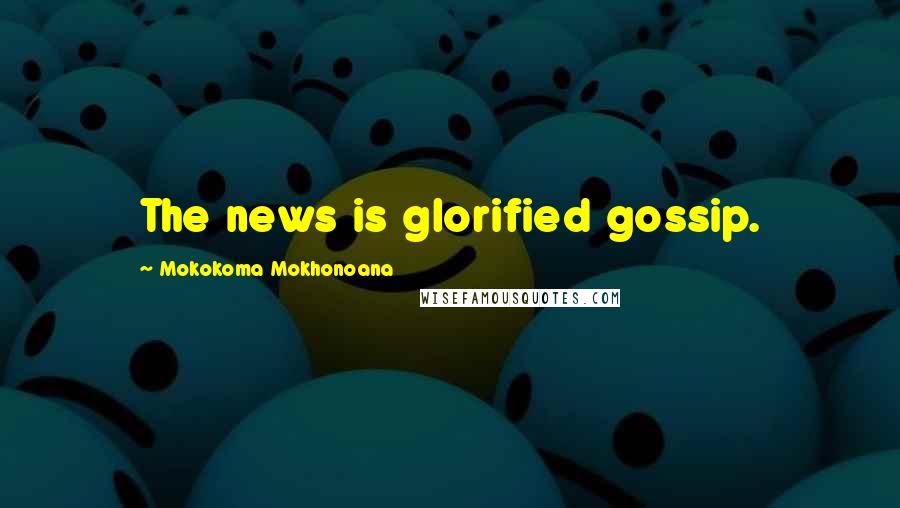 The news is glorified gossip.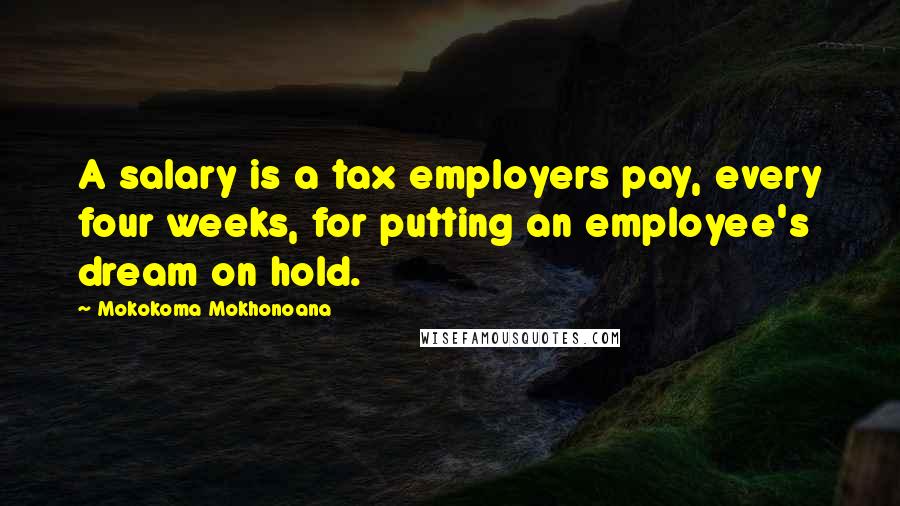 A salary is a tax employers pay, every four weeks, for putting an employee's dream on hold.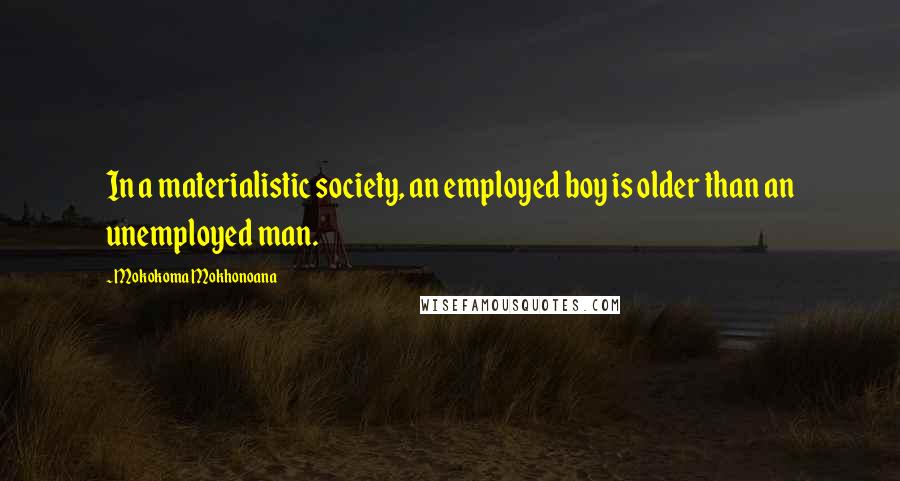 In a materialistic society, an employed boy is older than an unemployed man.