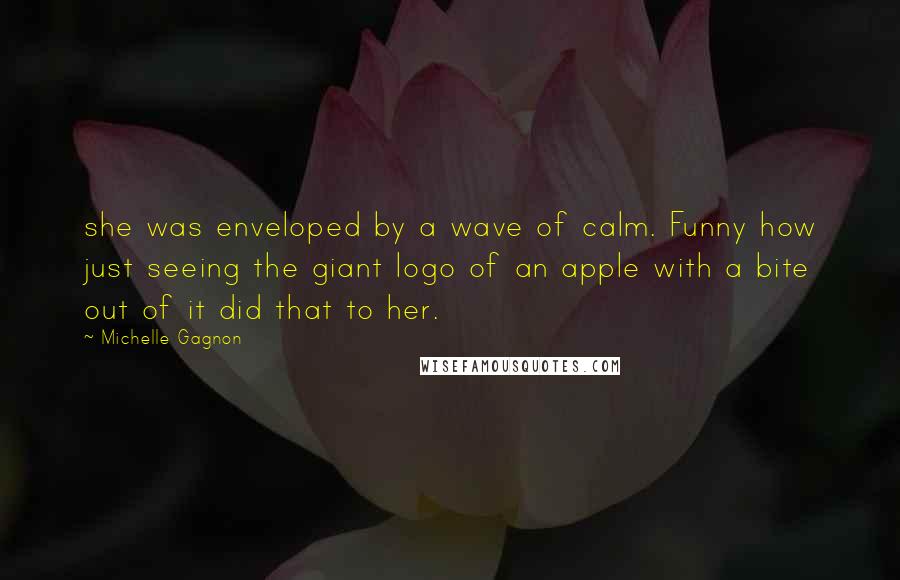 she was enveloped by a wave of calm. Funny how just seeing the giant logo of an apple with a bite out of it did that to her.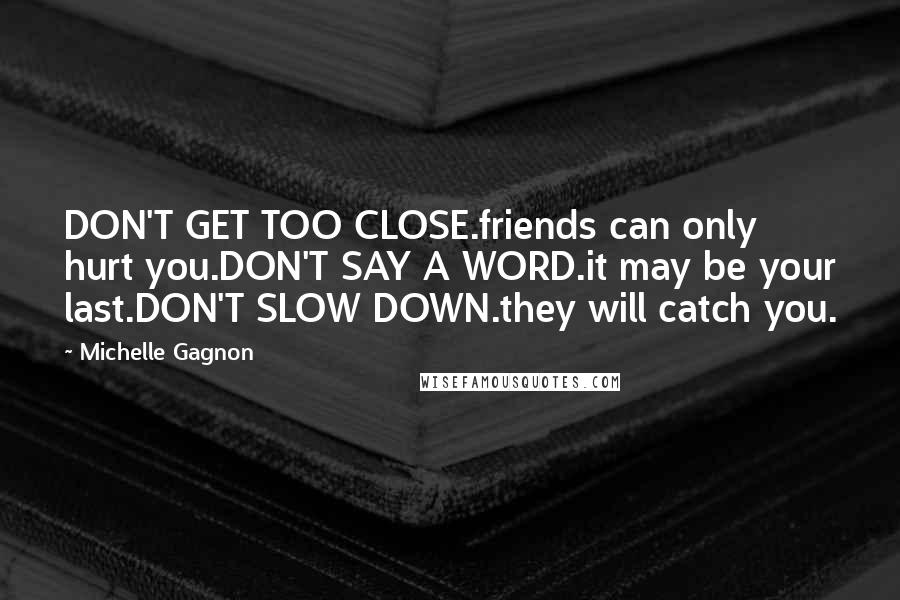 DON'T GET TOO CLOSE.
friends can only hurt you.
DON'T SAY A WORD.
it may be your last.
DON'T SLOW DOWN.
they will catch you.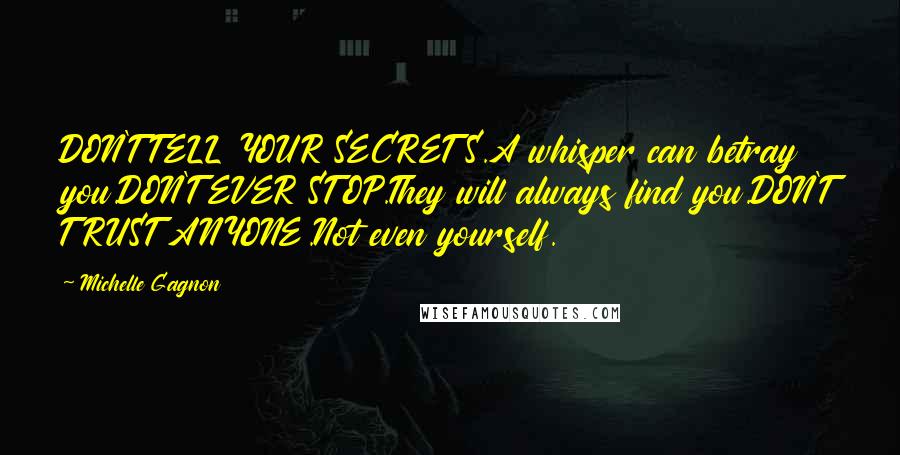 DON'T TELL YOUR SECRETS.
A whisper can betray you.
DON'T EVER STOP.
They will always find you.
DON'T TRUST ANYONE.
Not even yourself.