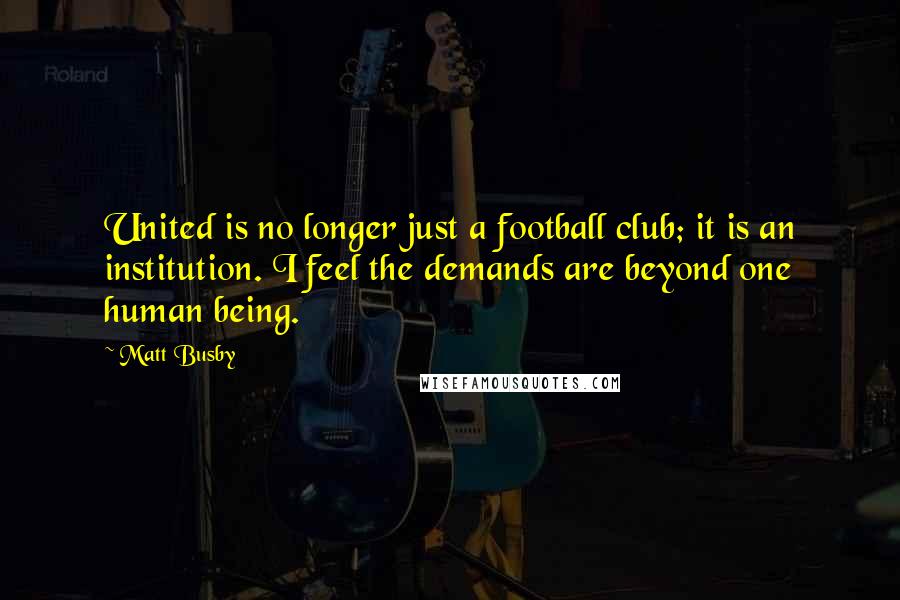 United is no longer just a football club; it is an institution. I feel the demands are beyond one human being.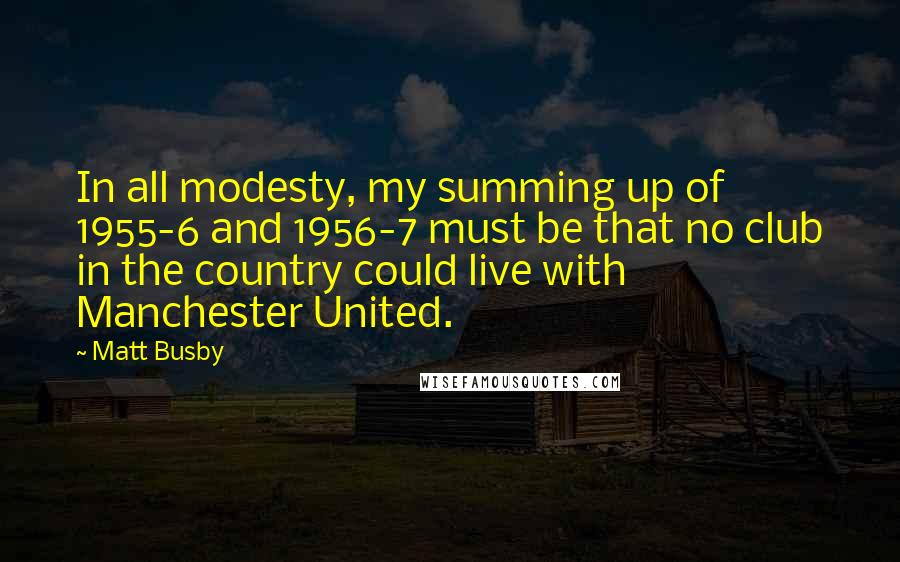 In all modesty, my summing up of 1955-6 and 1956-7 must be that no club in the country could live with Manchester United.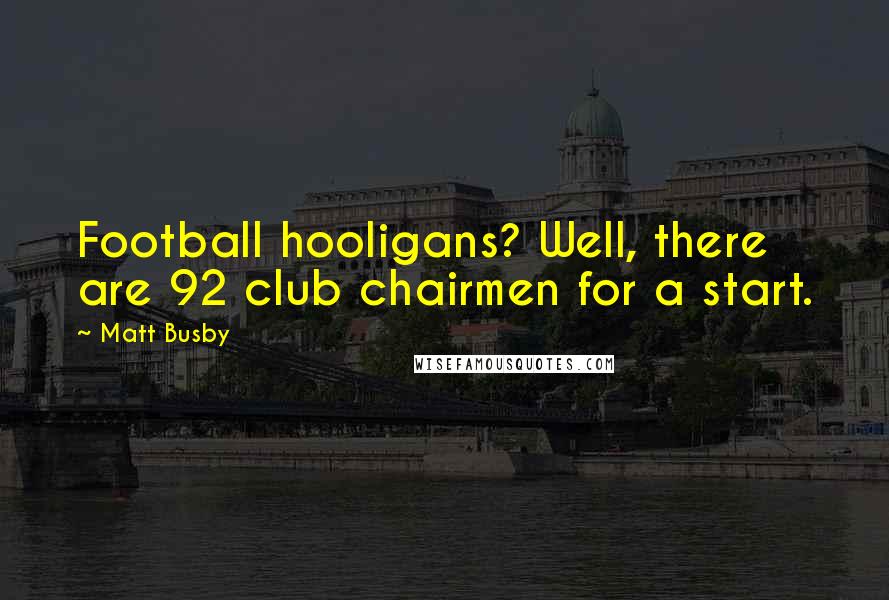 Football hooligans? Well, there are 92 club chairmen for a start.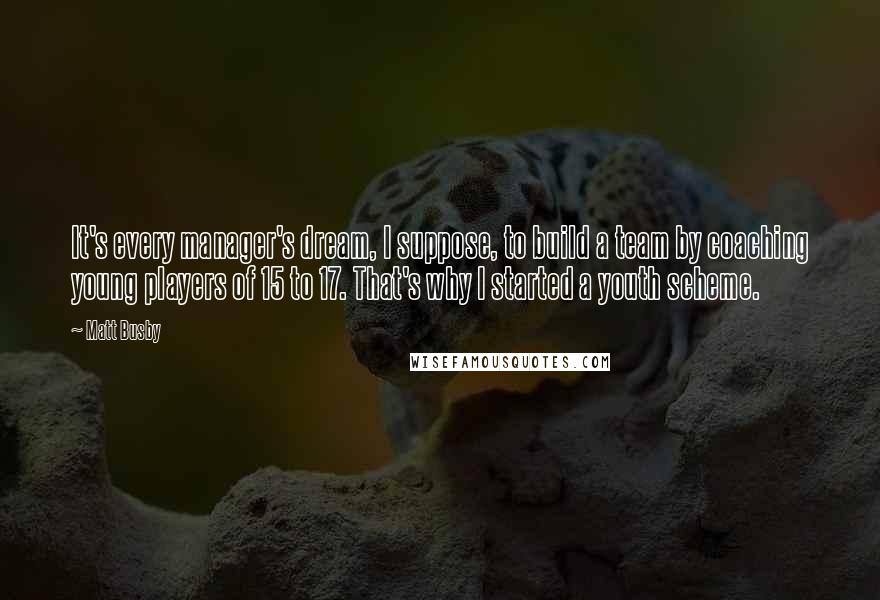 It's every manager's dream, I suppose, to build a team by coaching young players of 15 to 17. That's why I started a youth scheme.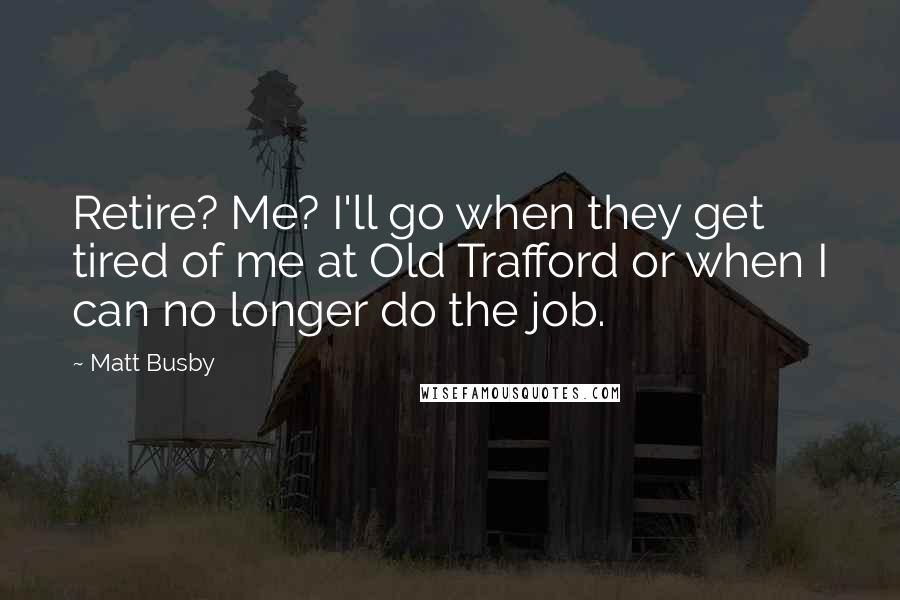 Retire? Me? I'll go when they get tired of me at Old Trafford or when I can no longer do the job.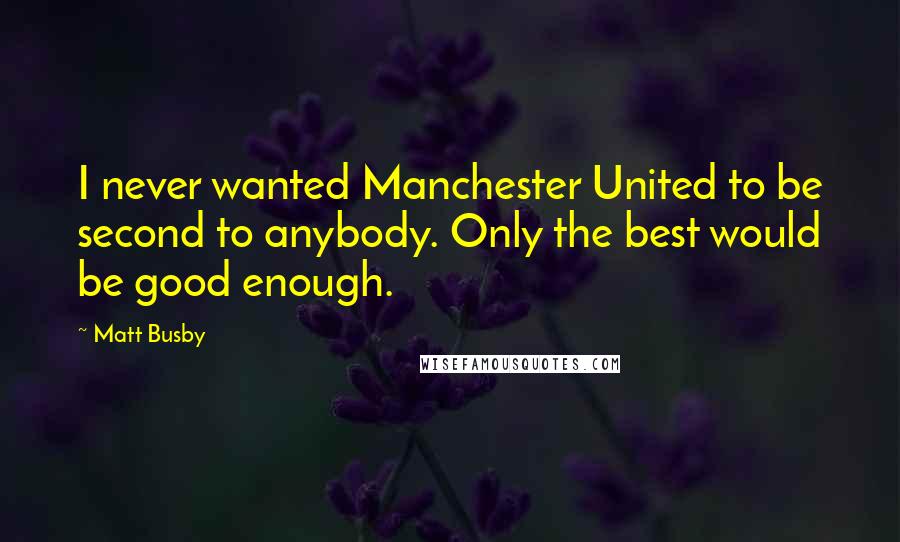 I never wanted Manchester United to be second to anybody. Only the best would be good enough.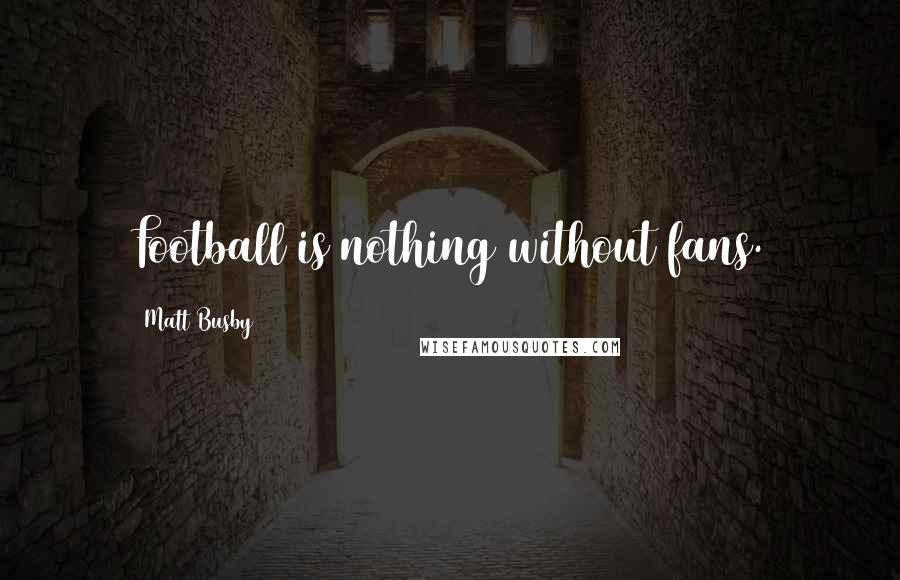 Football is nothing without fans.