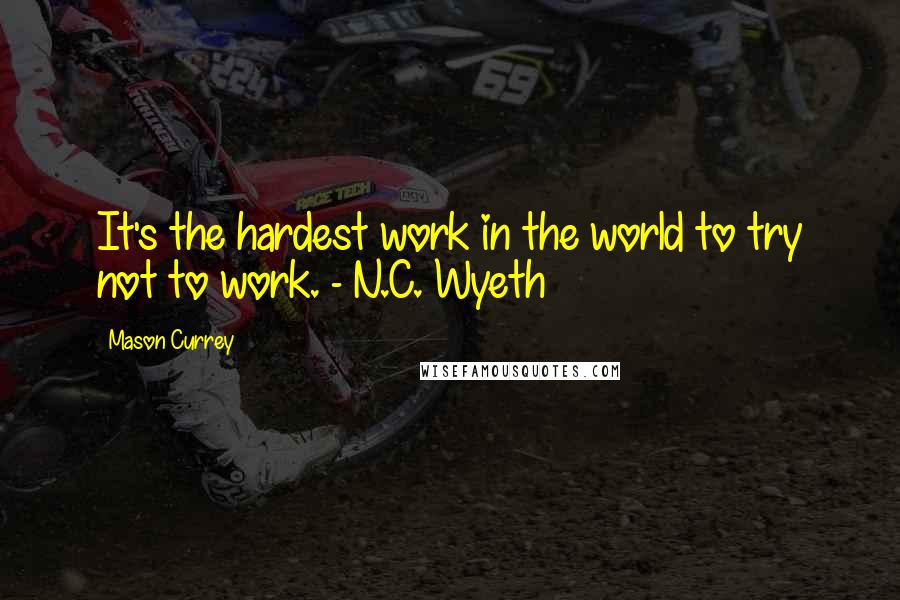 It's the hardest work in the world to try not to work. - N.C. Wyeth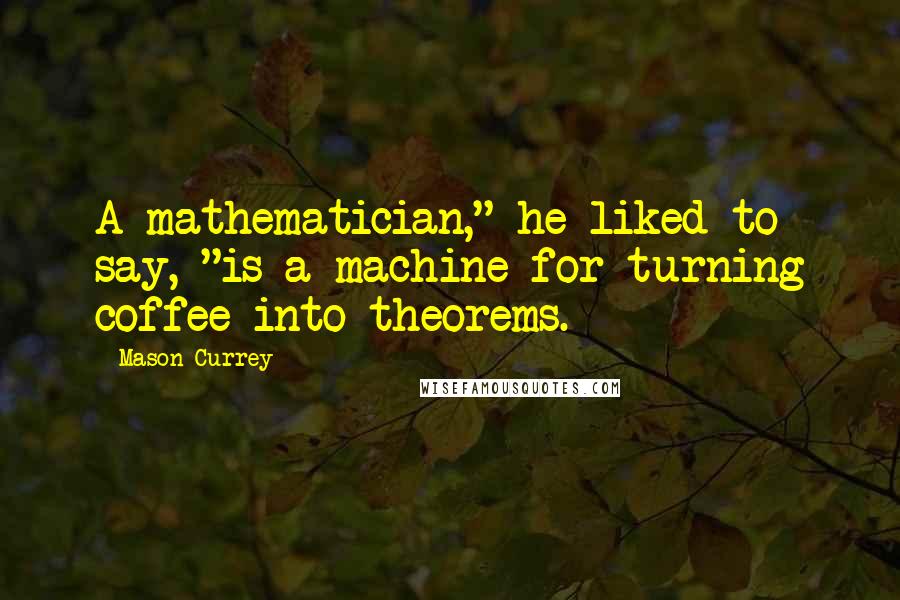 A mathematician," he liked to say, "is a machine for turning coffee into theorems.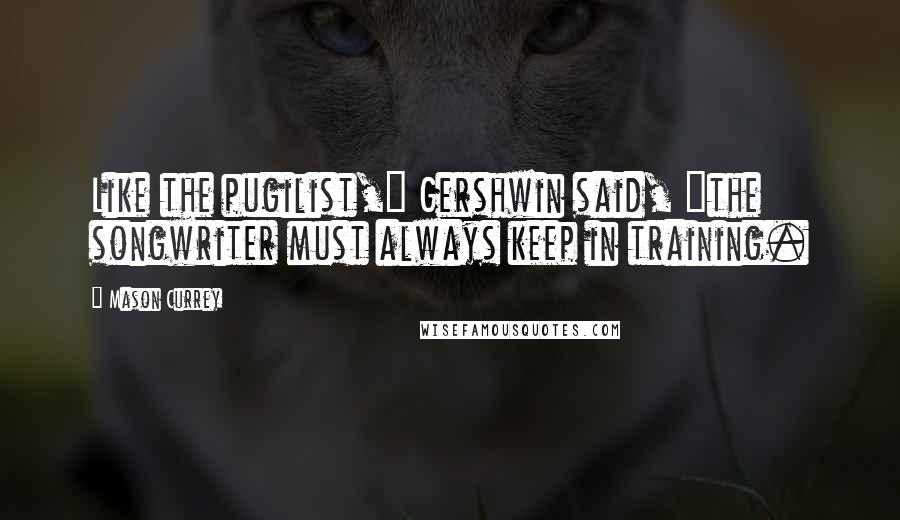 Like the pugilist," Gershwin said, "the songwriter must always keep in training.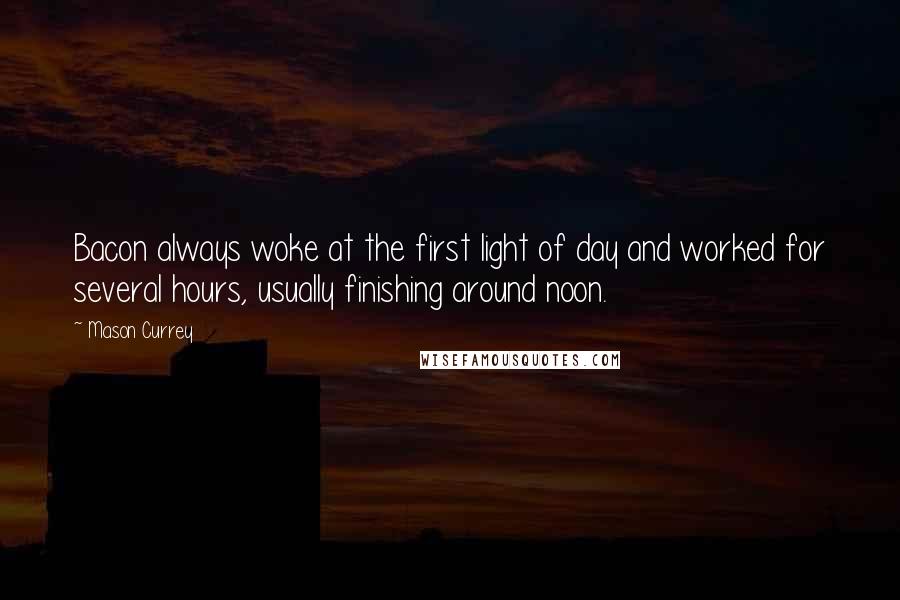 Bacon always woke at the first light of day and worked for several hours, usually finishing around noon.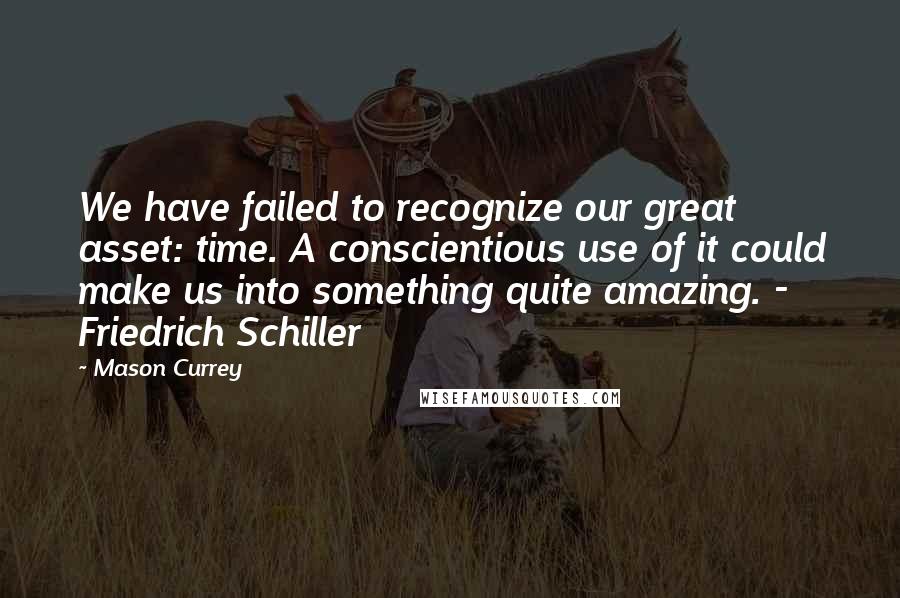 We have failed to recognize our great asset: time. A conscientious use of it could make us into something quite amazing. - Friedrich Schiller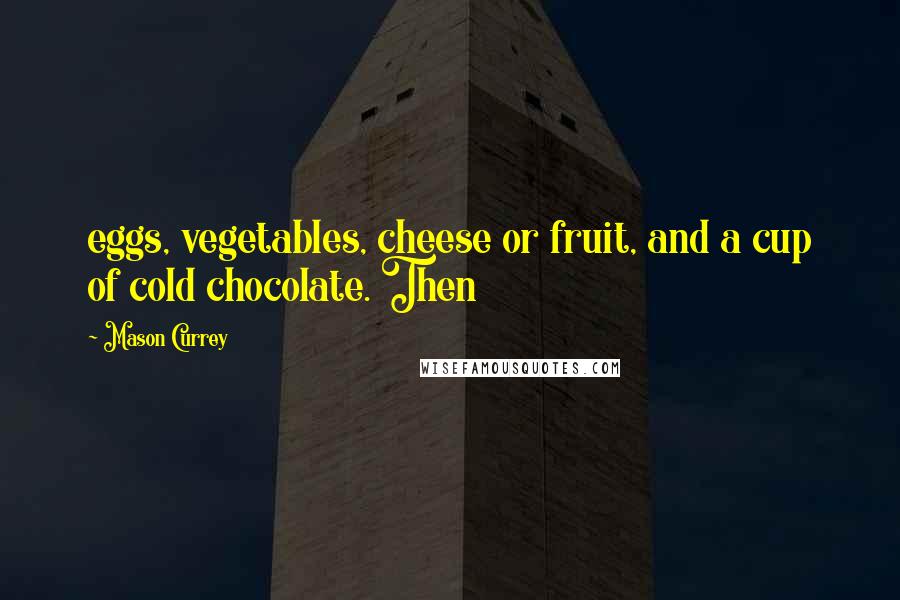 eggs, vegetables, cheese or fruit, and a cup of cold chocolate. Then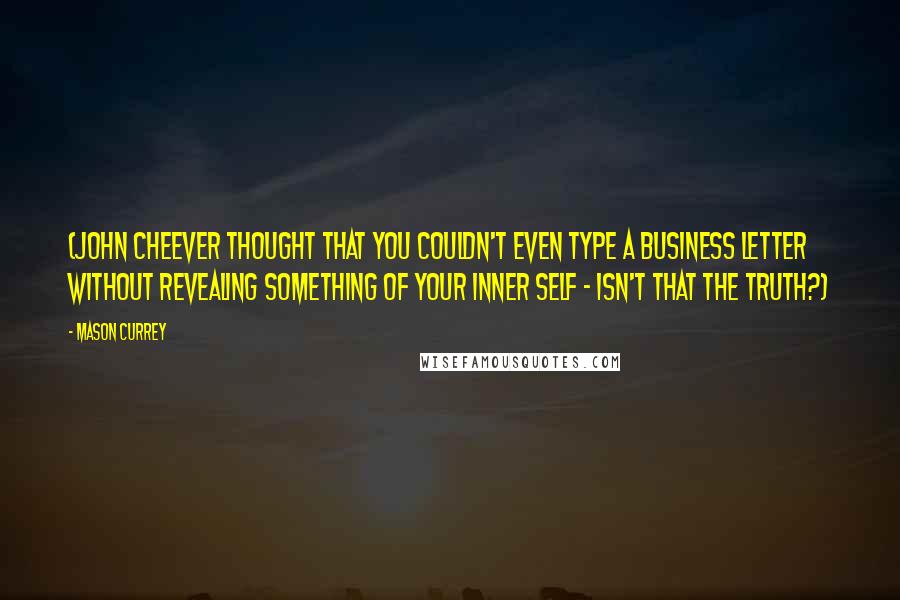 (John Cheever thought that you couldn't even type a business letter without revealing something of your inner self - isn't that the truth?)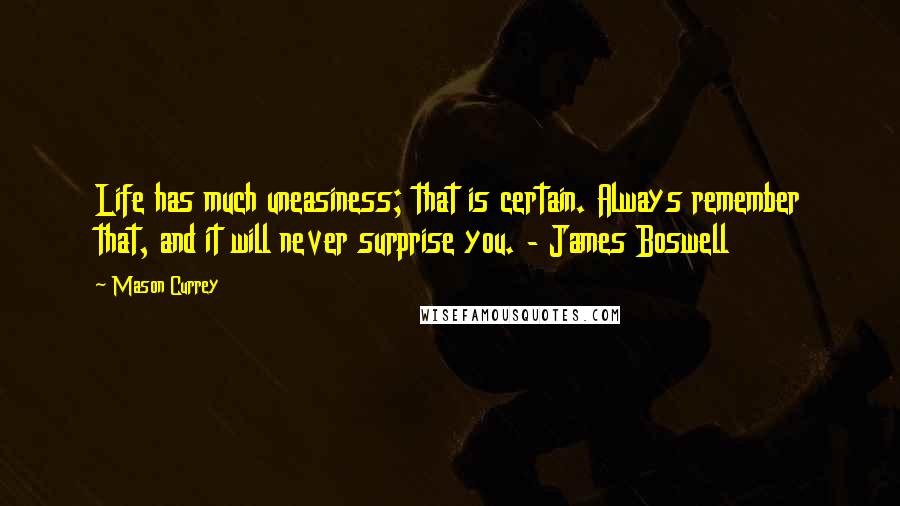 Life has much uneasiness; that is certain. Always remember that, and it will never surprise you. - James Boswell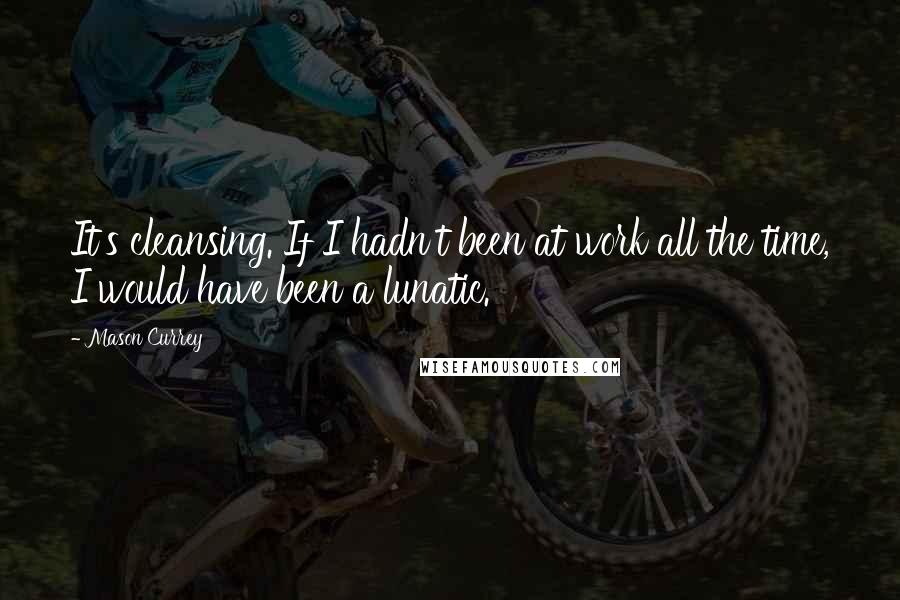 It's cleansing. If I hadn't been at work all the time, I would have been a lunatic.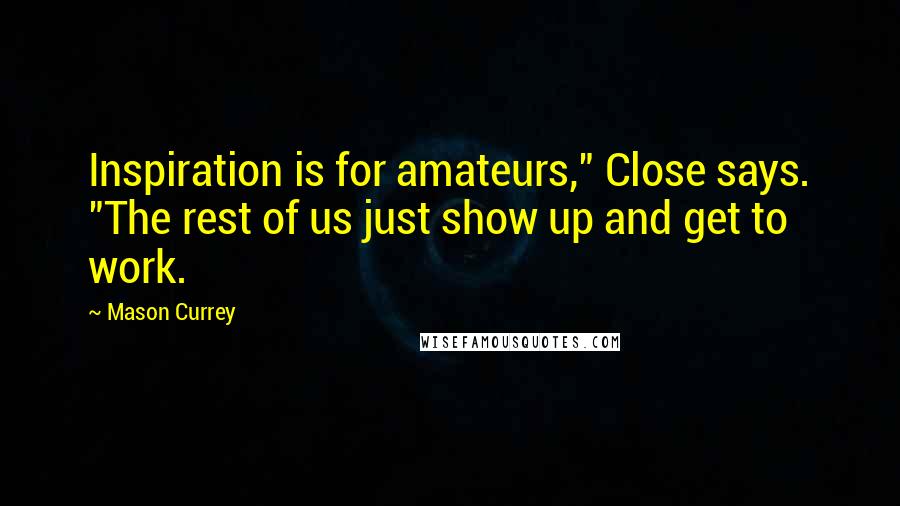 Inspiration is for amateurs," Close says. "The rest of us just show up and get to work.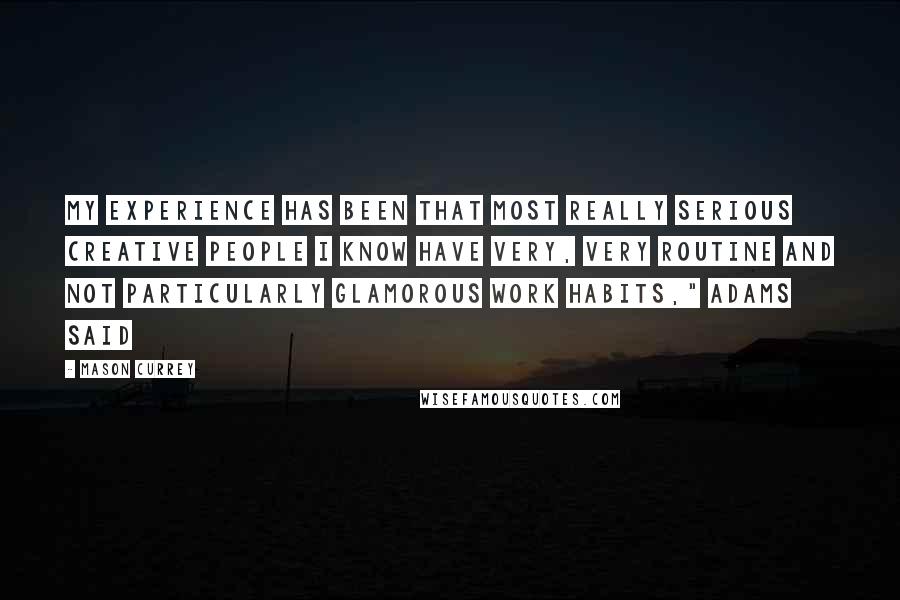 My experience has been that most really serious creative people I know have very, very routine and not particularly glamorous work habits," Adams said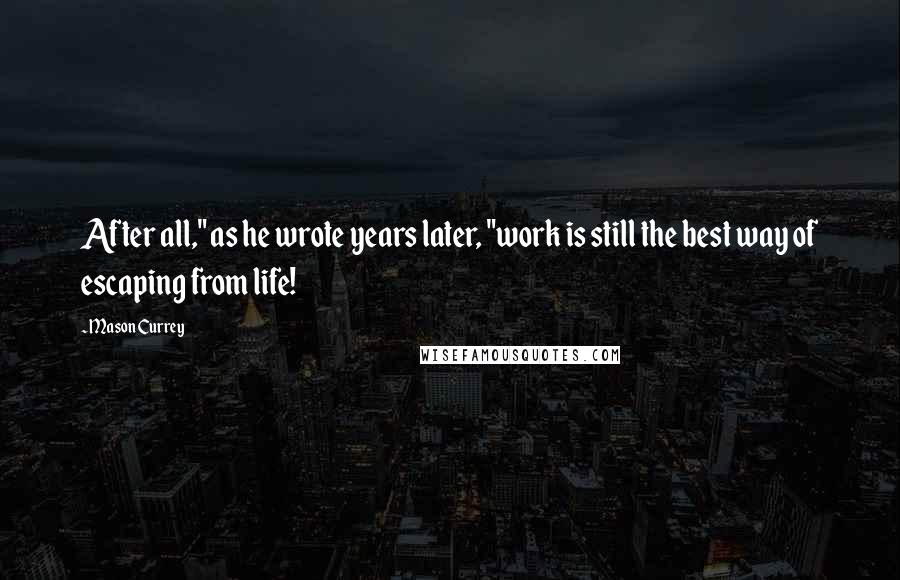 After all," as he wrote years later, "work is still the best way of escaping from life!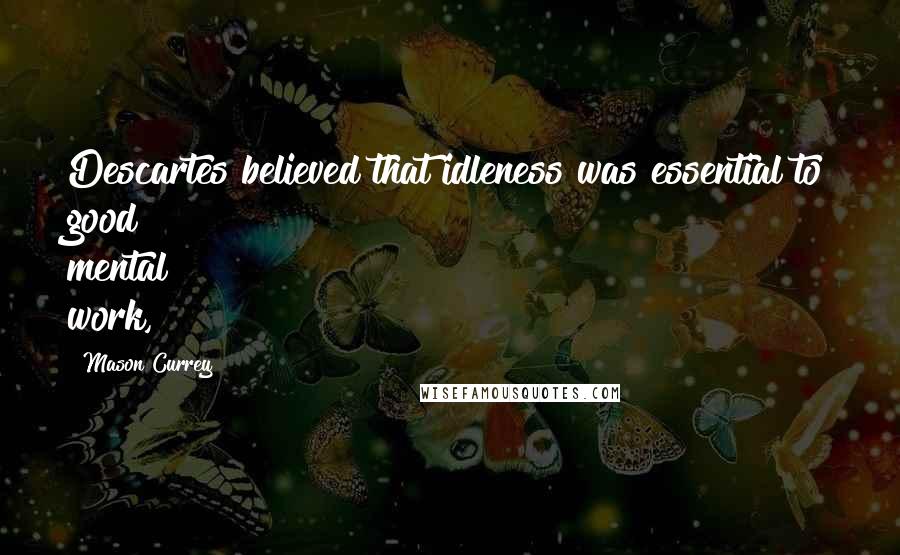 Descartes believed that idleness was essential to good mental work,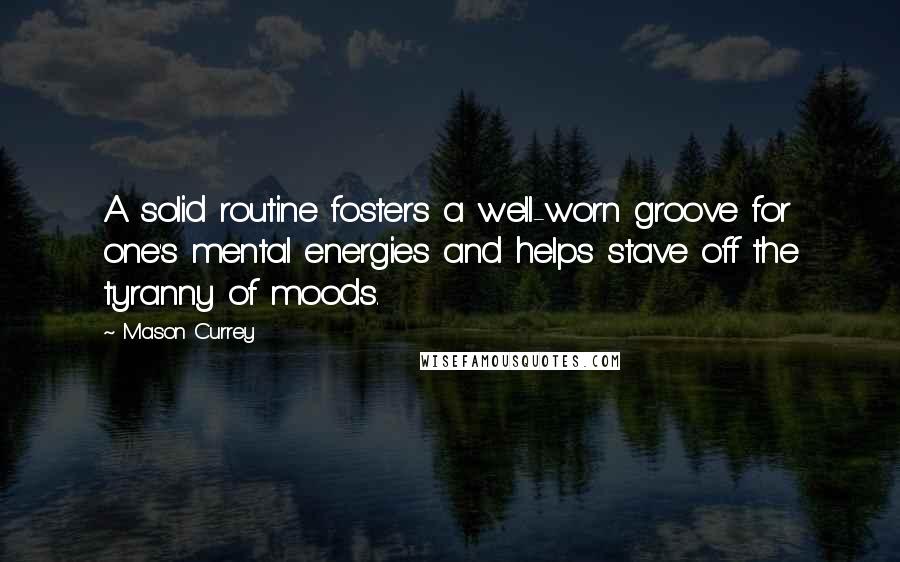 A solid routine fosters a well-worn groove for one's mental energies and helps stave off the tyranny of moods.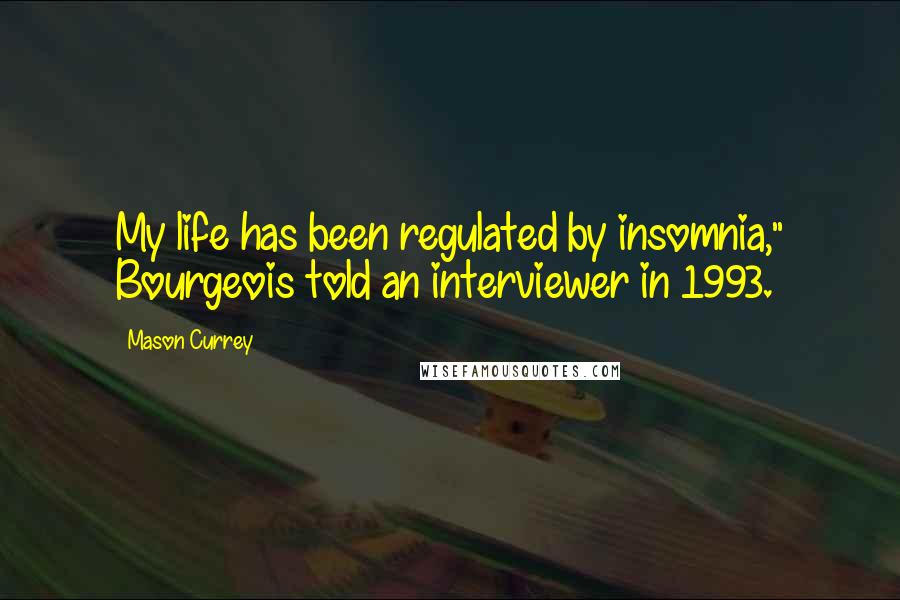 My life has been regulated by insomnia," Bourgeois told an interviewer in 1993.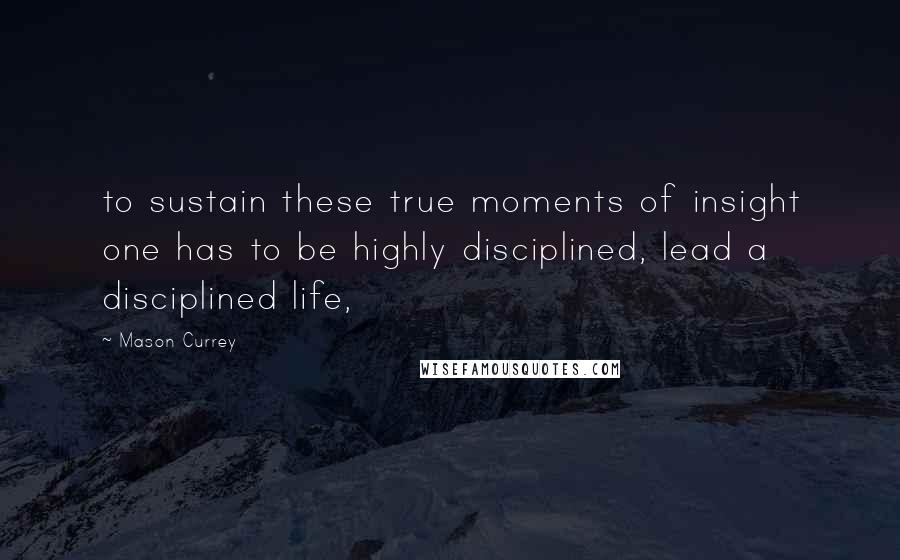 to sustain these true moments of insight one has to be highly disciplined, lead a disciplined life,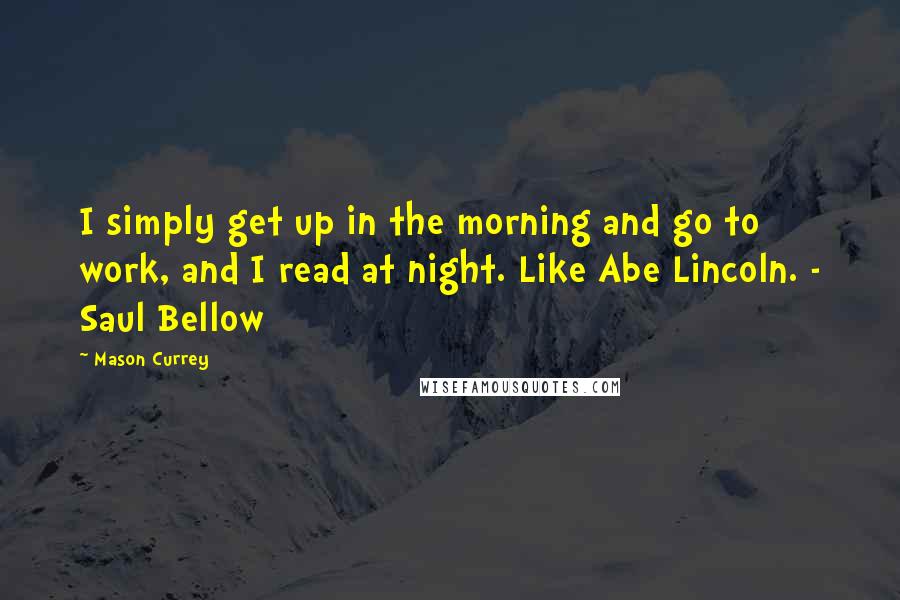 I simply get up in the morning and go to work, and I read at night. Like Abe Lincoln. - Saul Bellow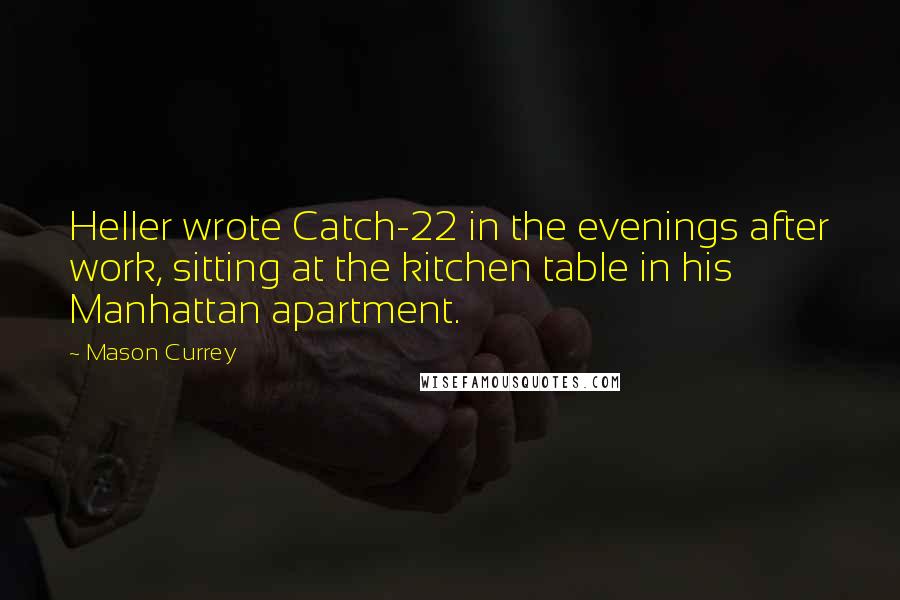 Heller wrote Catch-22 in the evenings after work, sitting at the kitchen table in his Manhattan apartment.