Mary Robinson Quotes
Top 10 wise famous quotes and sayings by Mary Robinson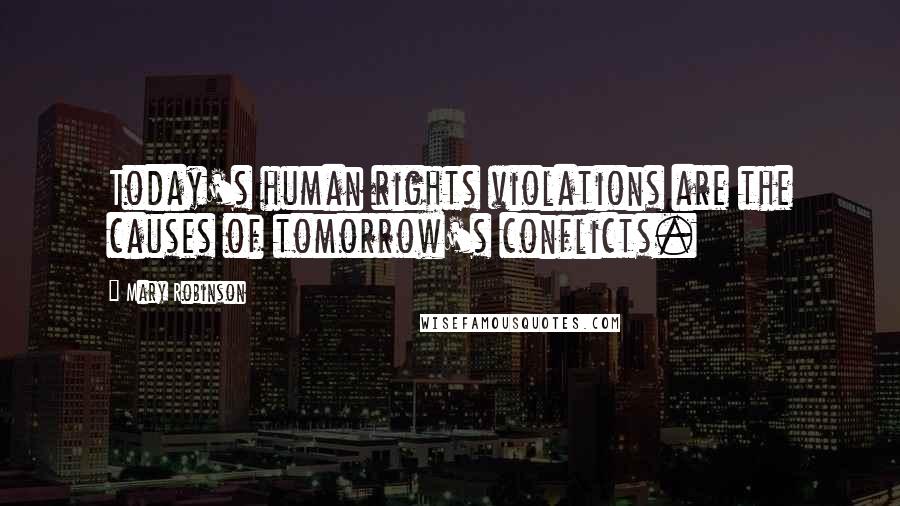 Today's human rights violations are the causes of tomorrow's conflicts.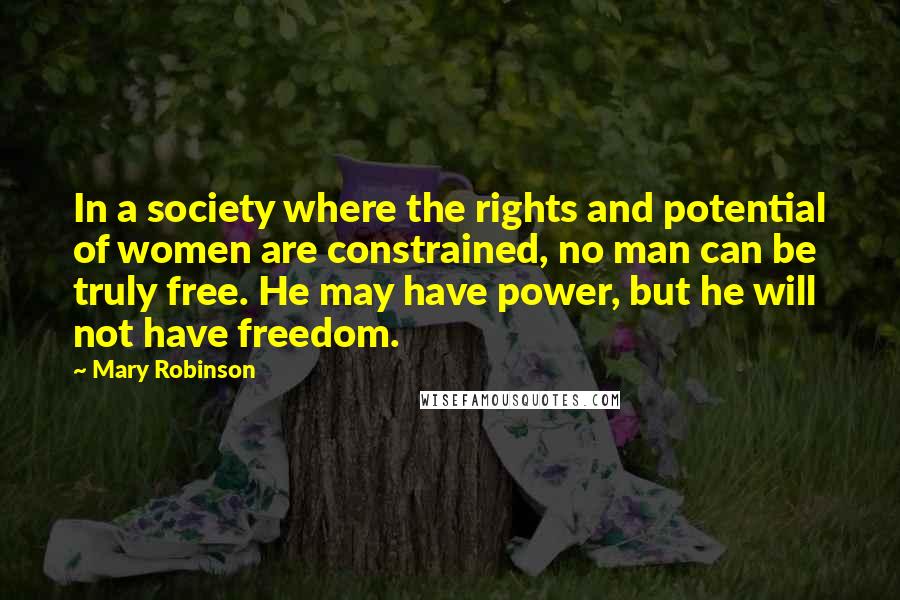 In a society where the rights and potential of women are constrained, no man can be truly free. He may have power, but he will not have freedom.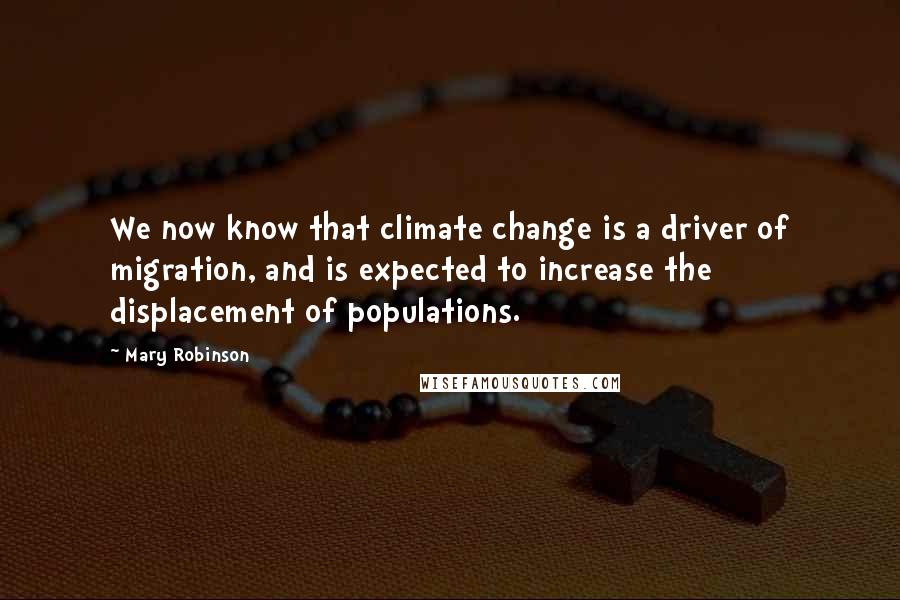 We now know that climate change is a driver of migration, and is expected to increase the displacement of populations.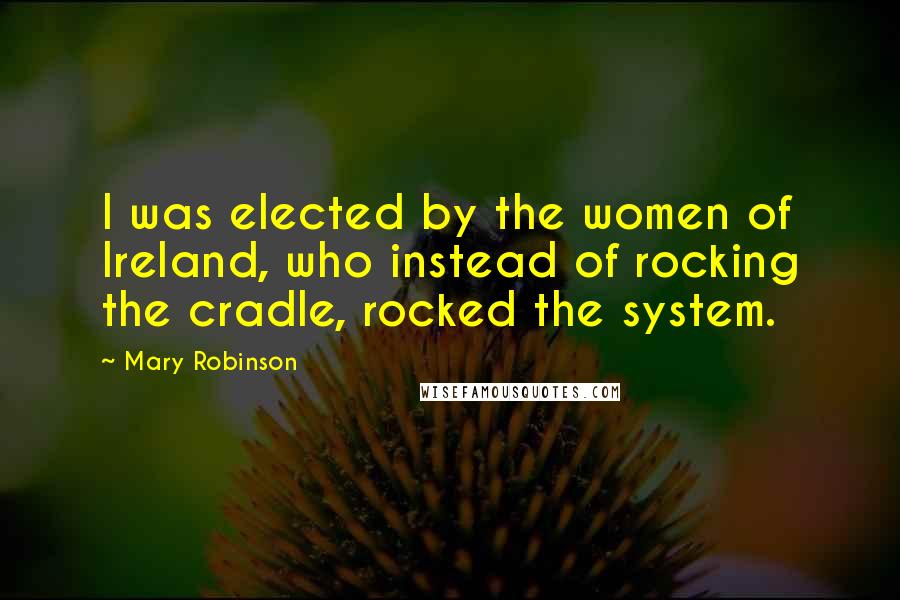 I was elected by the women of Ireland, who instead of rocking the cradle, rocked the system.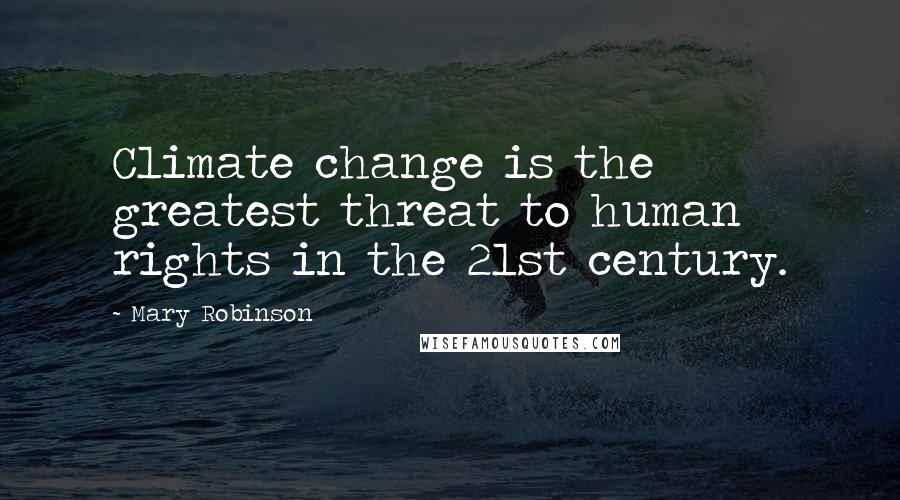 Climate change is the greatest threat to human rights in the 21st century.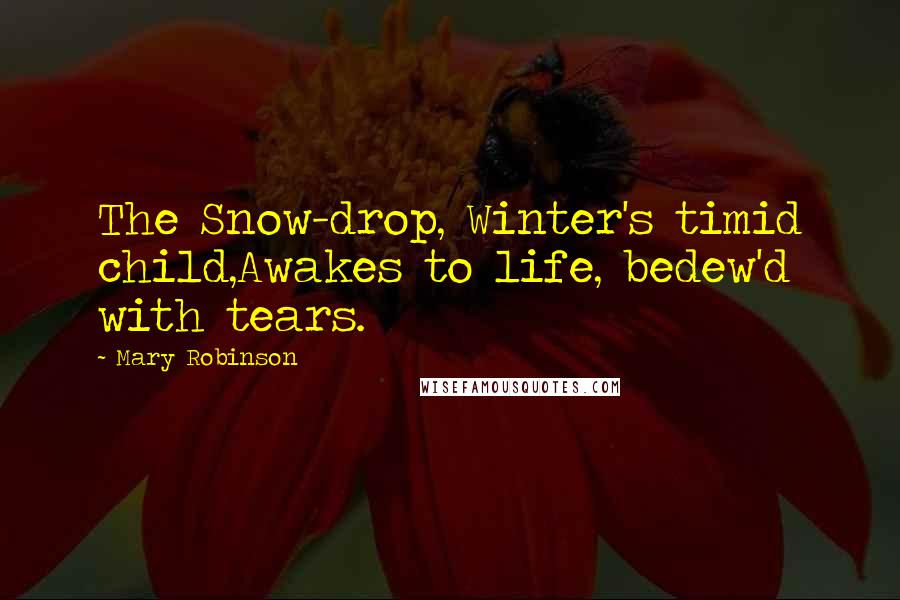 The Snow-drop, Winter's timid child,
Awakes to life, bedew'd with tears.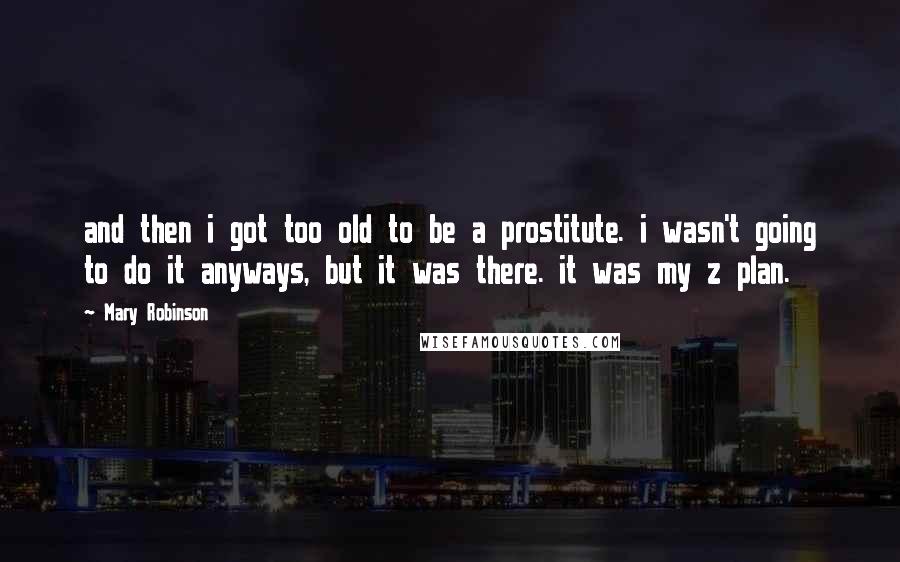 and then i got too old to be a prostitute. i wasn't going to do it anyways, but it was there. it was my z plan.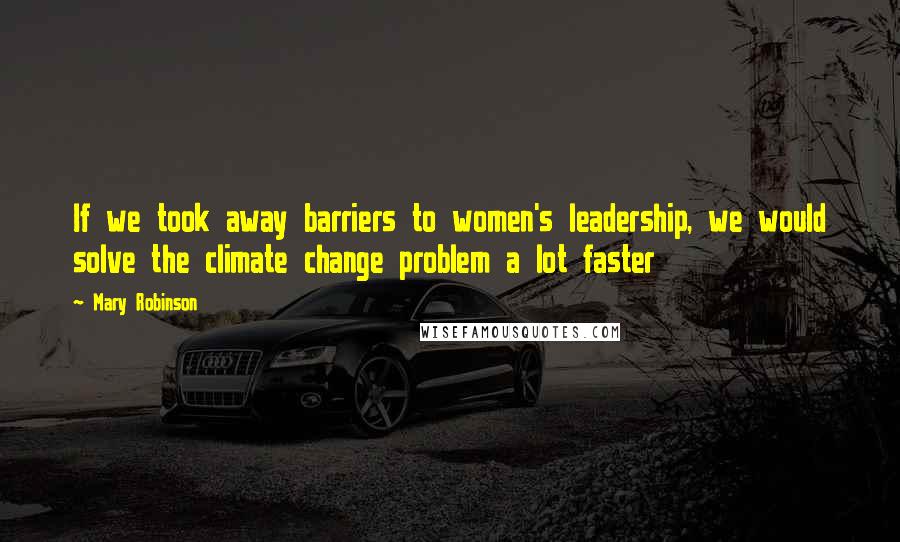 If we took away barriers to women's leadership, we would solve the climate change problem a lot faster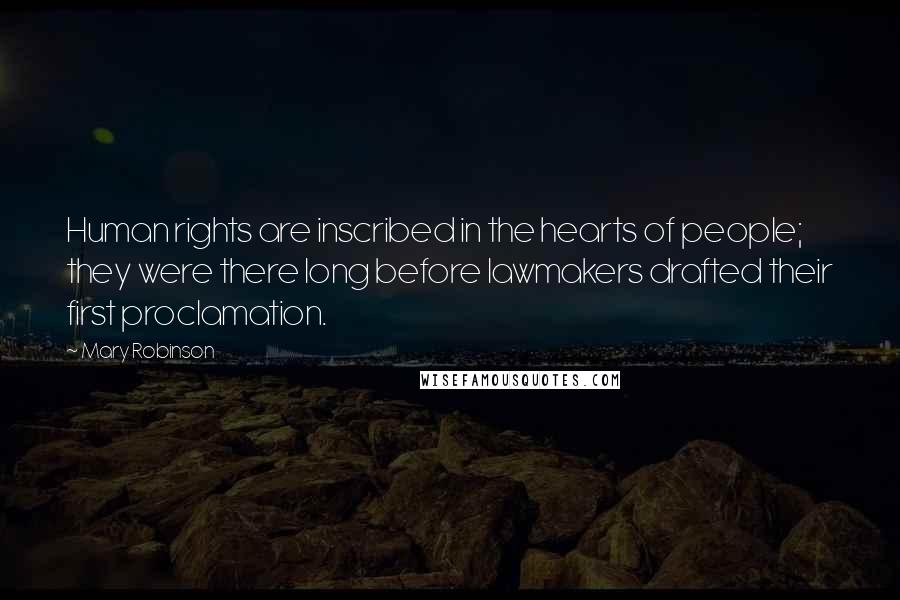 Human rights are inscribed in the hearts of people; they were there long before lawmakers drafted their first proclamation.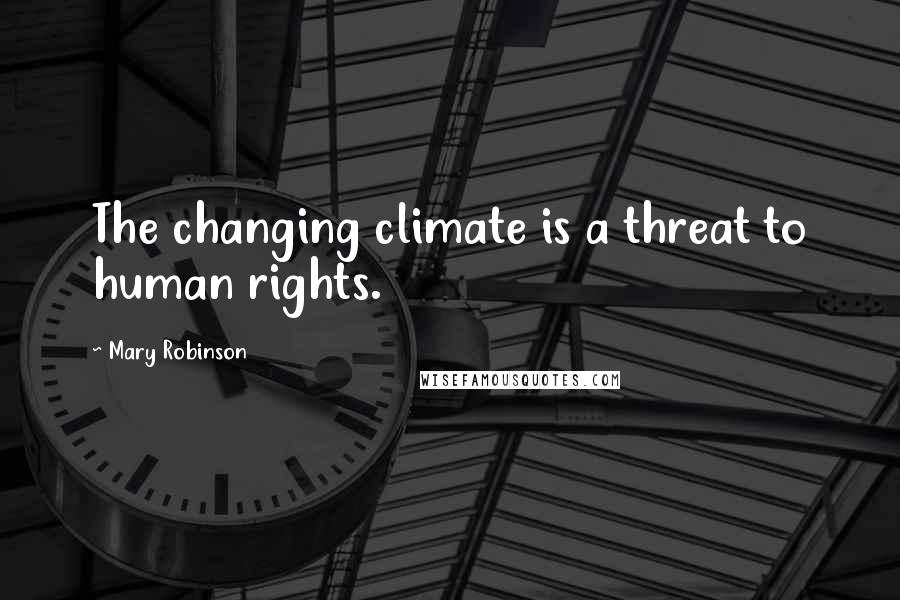 The changing climate is a threat to human rights.