Marietta Holley Quotes
Top 4 wise famous quotes and sayings by Marietta Holley
But I am a-eppisodin' and a-eppisodin' to a length and depth almost onprecedented and onheard of - and to resoom and go on.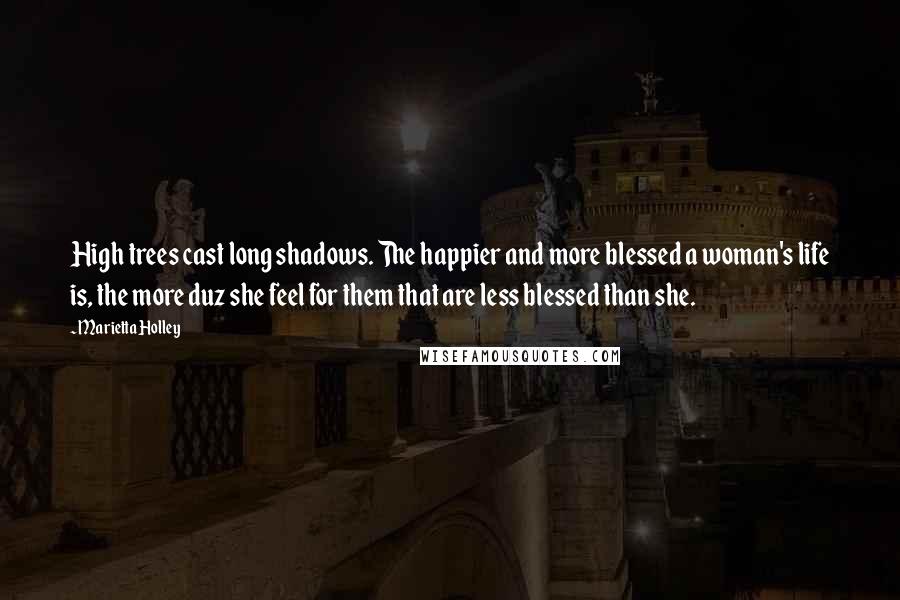 High trees cast long shadows. The happier and more blessed a woman's life is, the more duz she feel for them that are less blessed than she.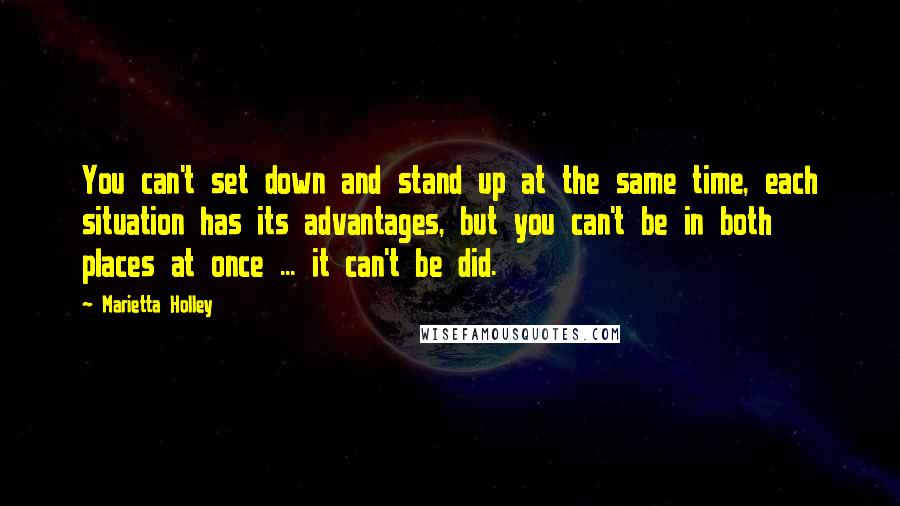 You can't set down and stand up at the same time, each situation has its advantages, but you can't be in both places at once ... it can't be did.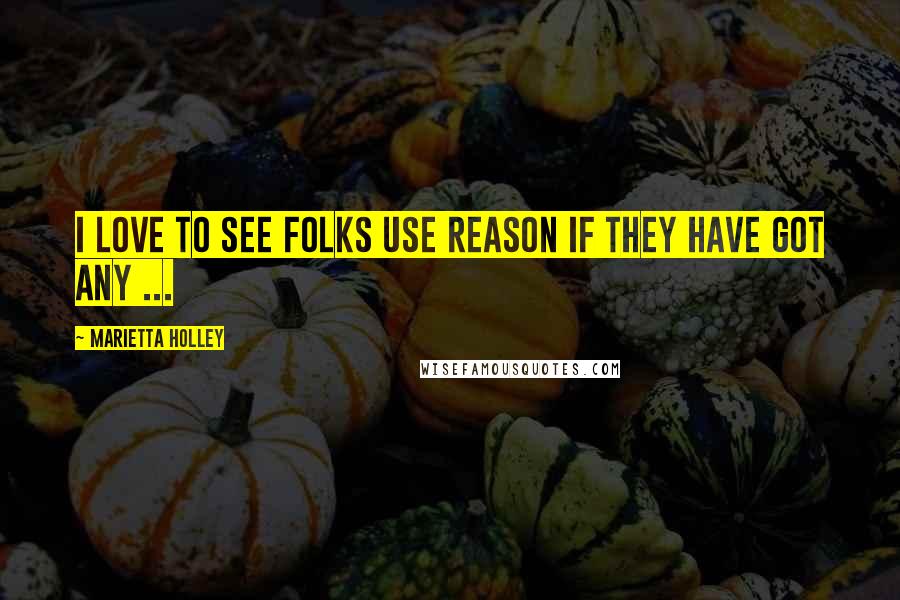 I love to see folks use reason if they have got any ...