Maria Teresa De Donato Quotes
Top 6 wise famous quotes and sayings by Maria Teresa De Donato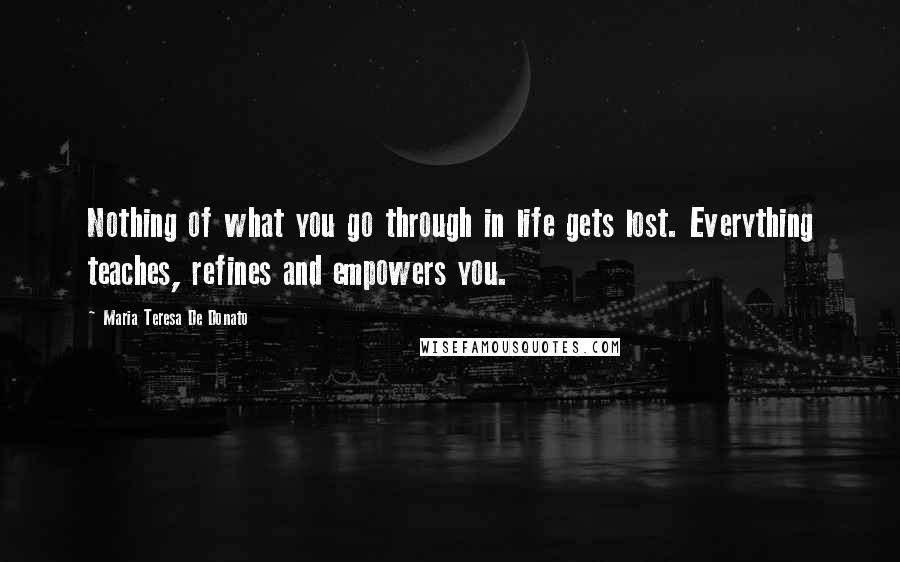 Nothing of what you go through in life gets lost. Everything teaches, refines and empowers you.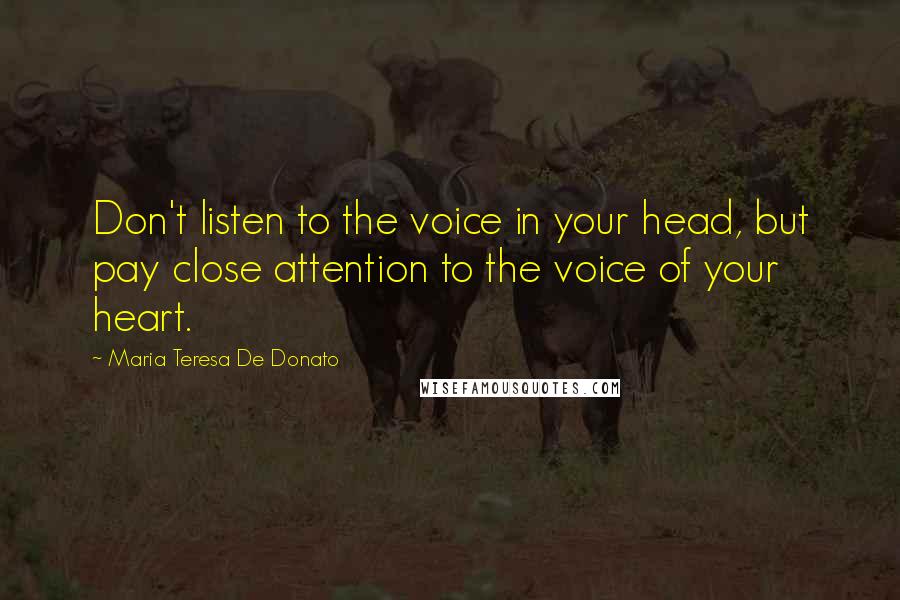 Don't listen to the voice in your head, but pay close attention to the voice of your heart.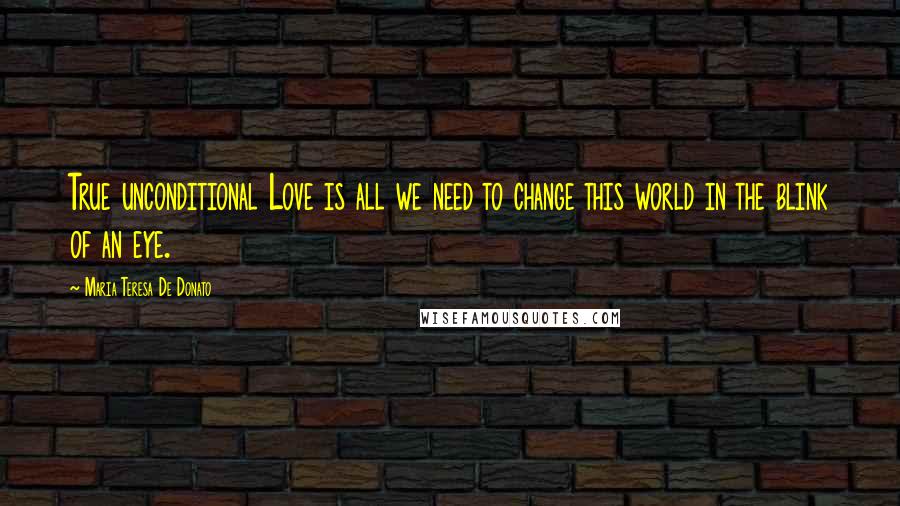 True unconditional Love is all we need to change this world in the blink of an eye.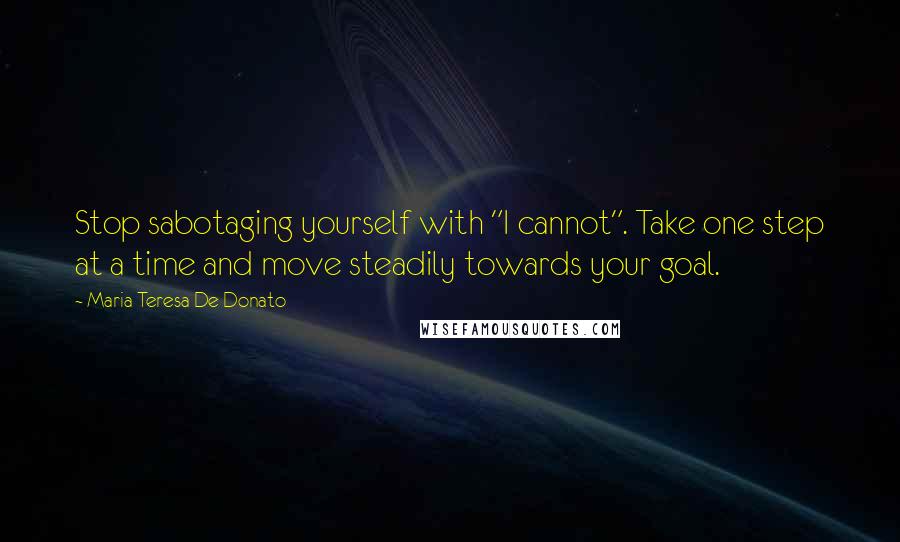 Stop sabotaging yourself with "I cannot". Take one step at a time and move steadily towards your goal.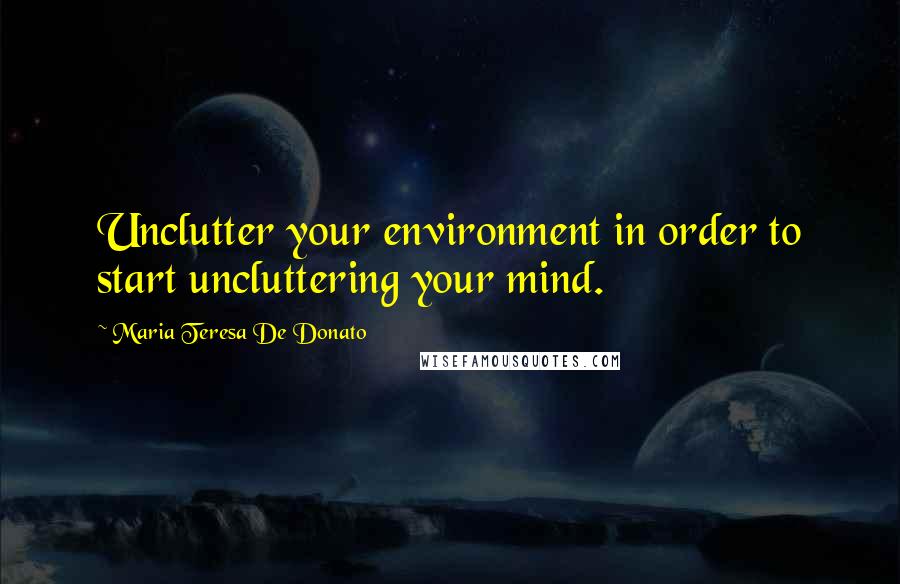 Unclutter your environment in order to start uncluttering your mind.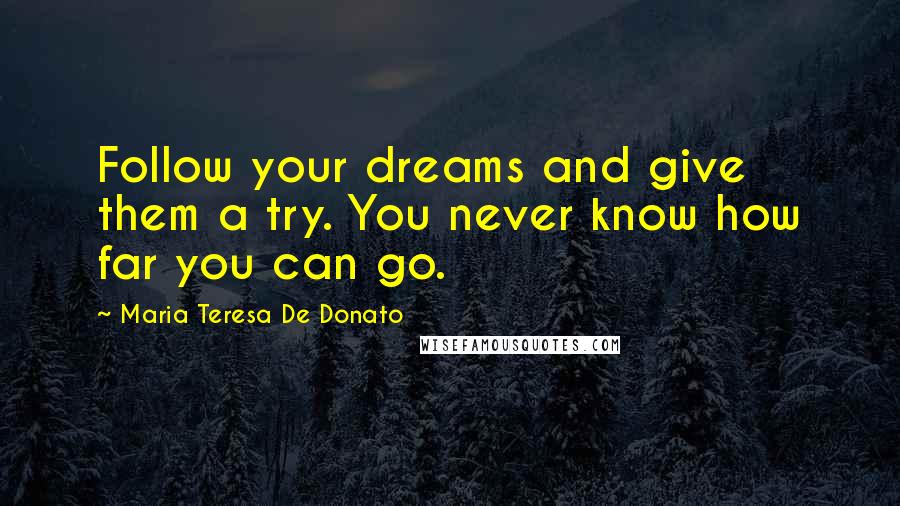 Follow your dreams and give them a try. You never know how far you can go.